How to make spicy lemon cream sauce for fish or chicken
Make Spicy Lemon Cream Sauce for Fish or Chicken
73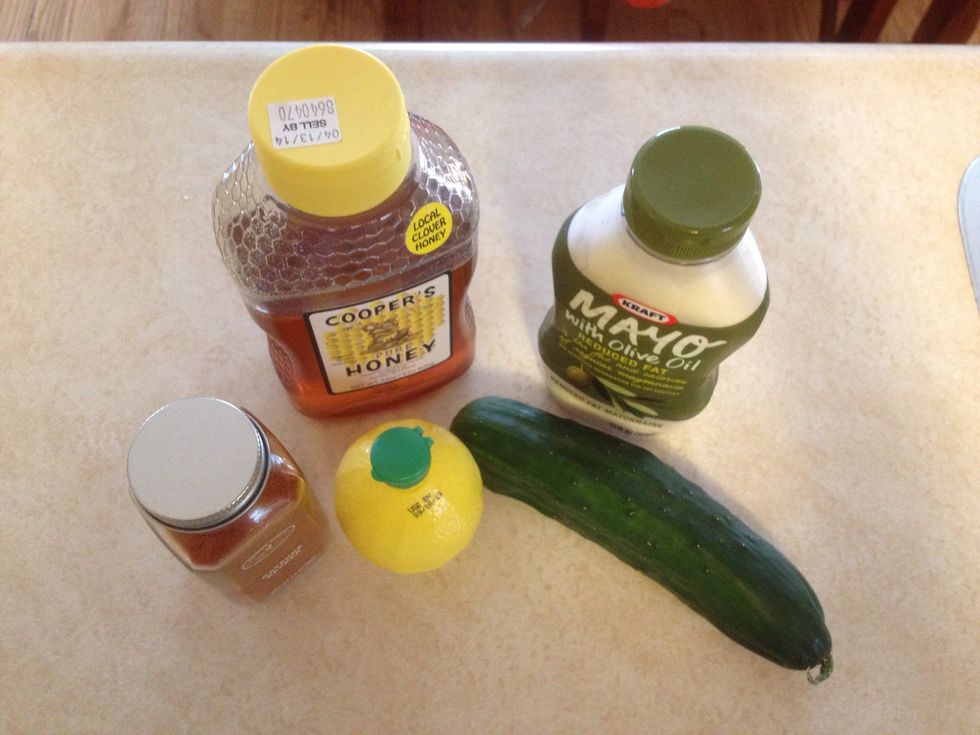 The cast of characters! This makes a delicious slightly spicy lemon cucumber sauce that is delicious on fish, chicken, and sandwiches.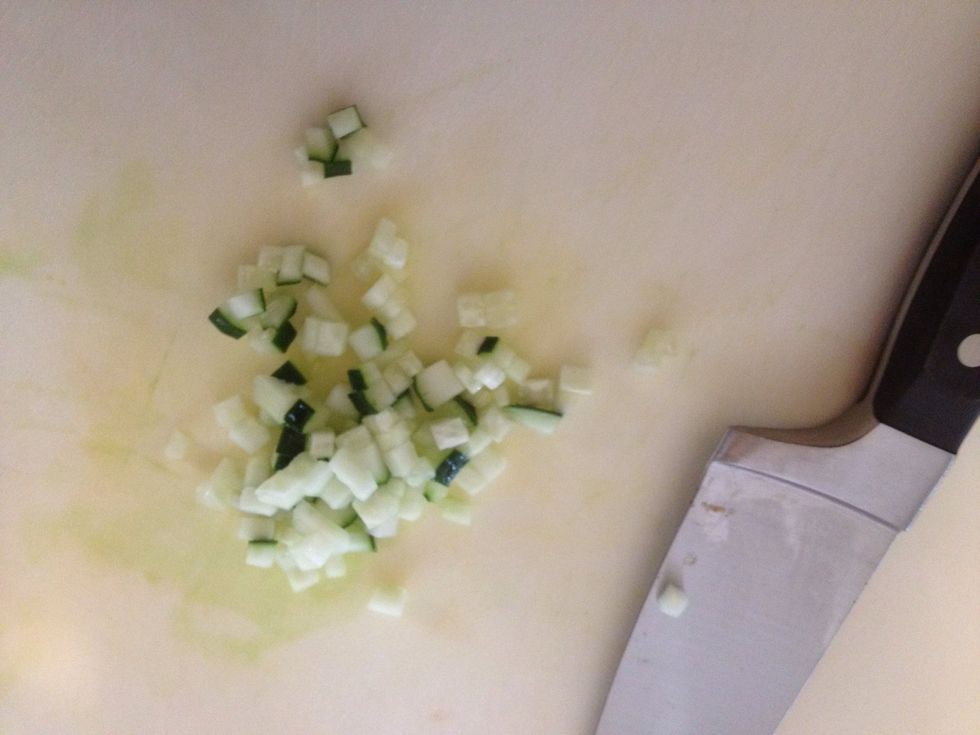 Finely dice your cucumber. Add to a bowl.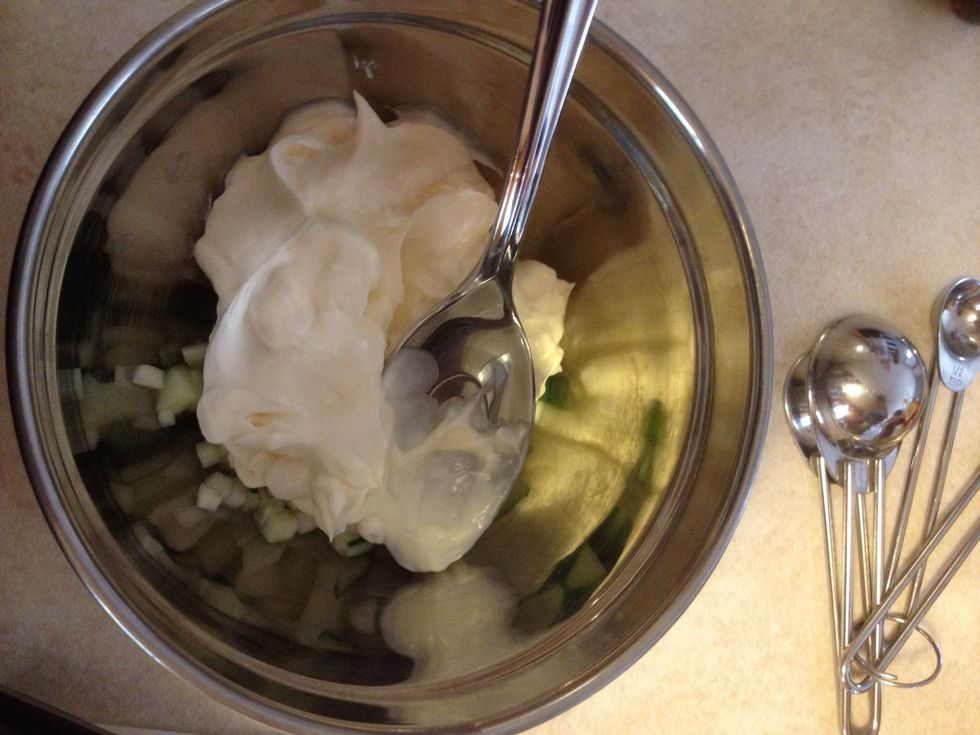 Add 1/2 cup mayo.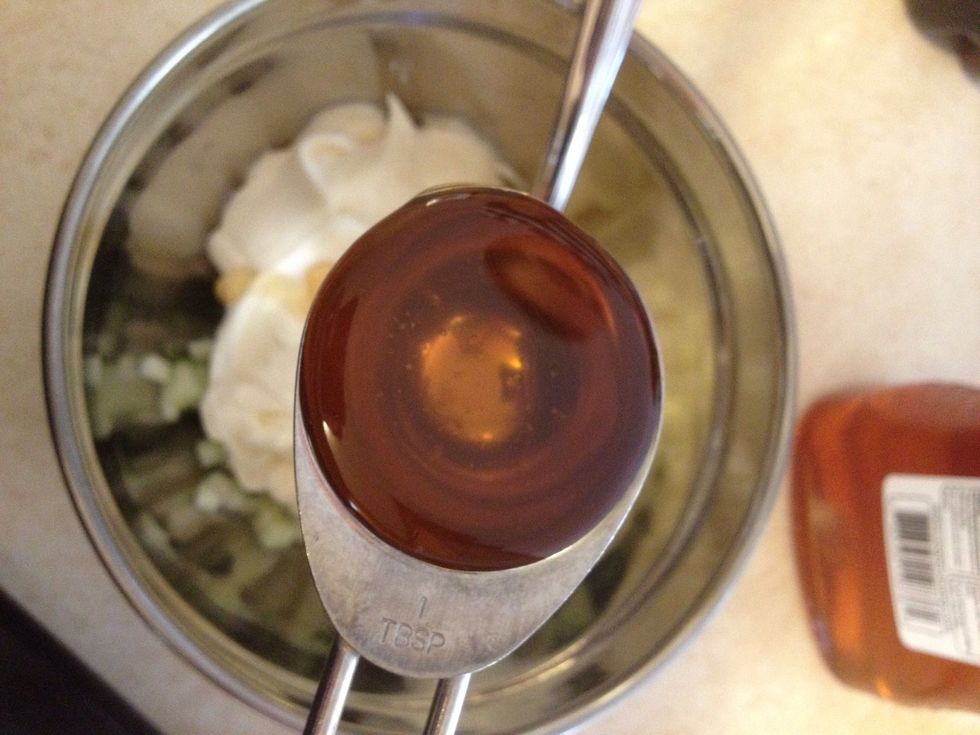 Add 1 tbsp honey.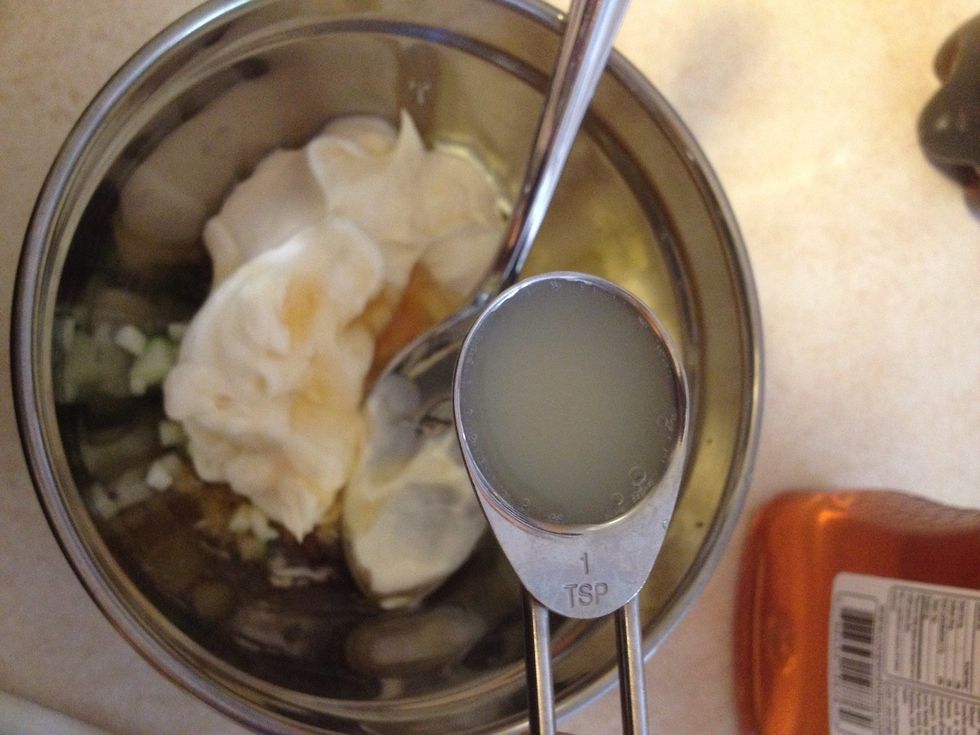 Add 2 tsp lemon juice.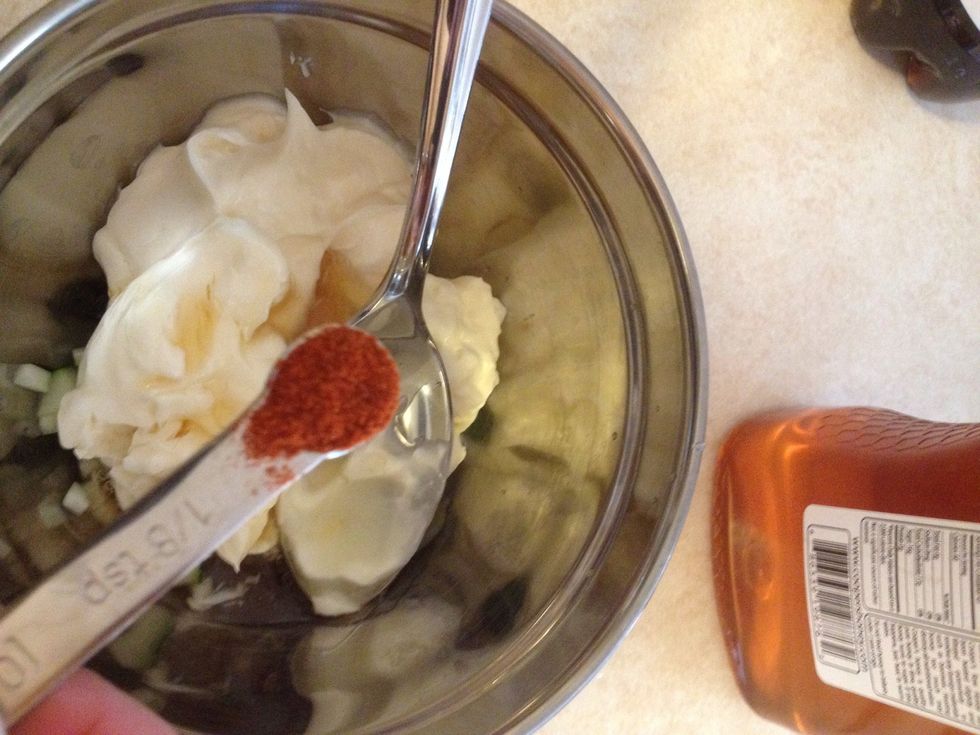 Add 1/8 tsp cayenne pepper.
Mix well and refrigerate covered for 30 minutes for the flavors to mix.
Enjoy! (baked salmon is shown)
1/2c Olive oil mayonnaise
1/4c Cucumber, finely diced
1.0Tbsp Honey
2.0tsp Lemon juice
1/8tsp Cayenne