I love this dish many flavors will explode in your mouth. Although its dry chicken it's very moist inside and has a bit sauce outside from the butter
60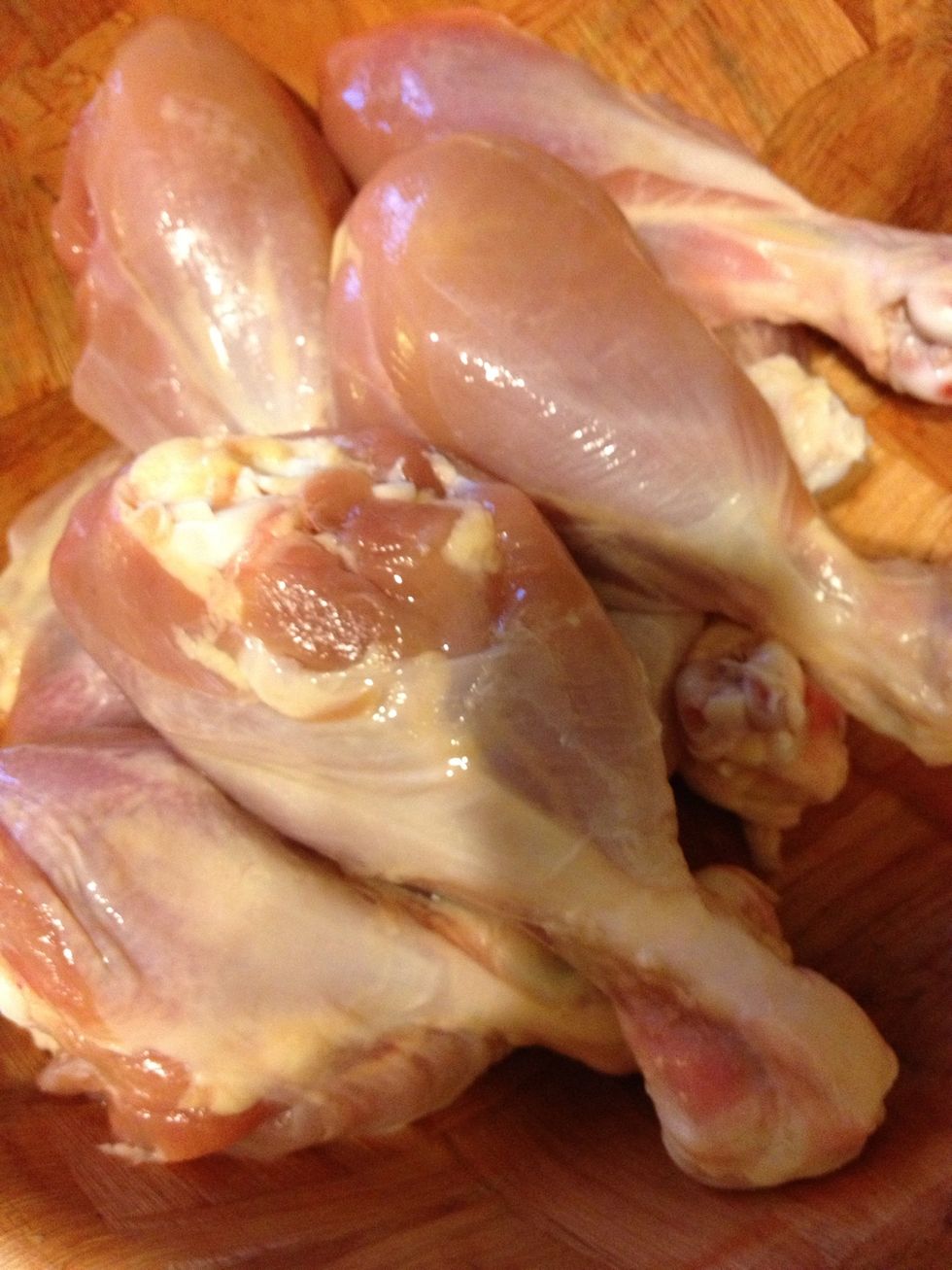 Am using about ten legs. The dry ingredients are for ten you can adjust the flavors according to how many legs you have.:))
Add the turmeric 1/2 tsp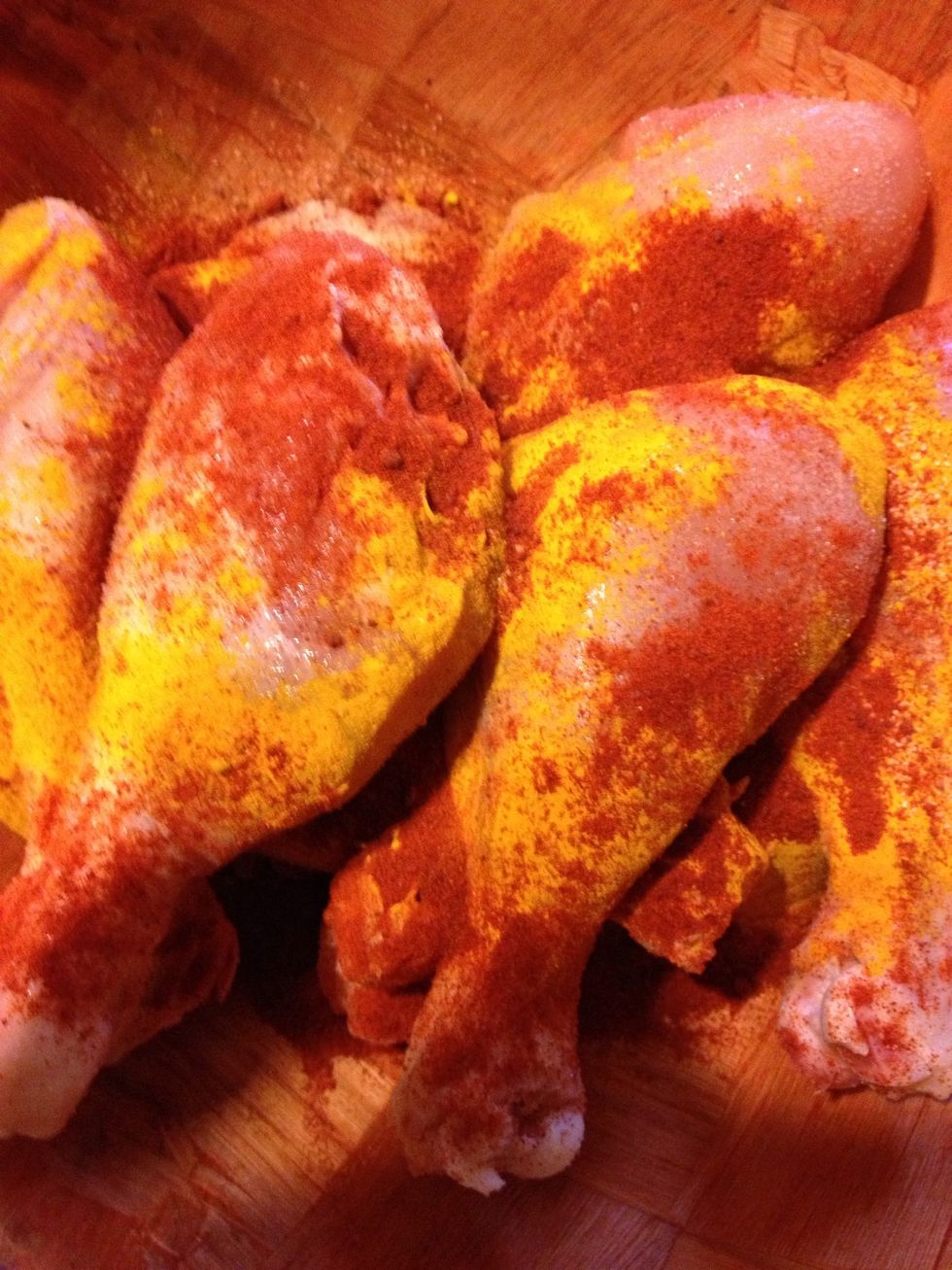 Now 2 1/2 tsp red chili. You can add more or less its all according to your taste.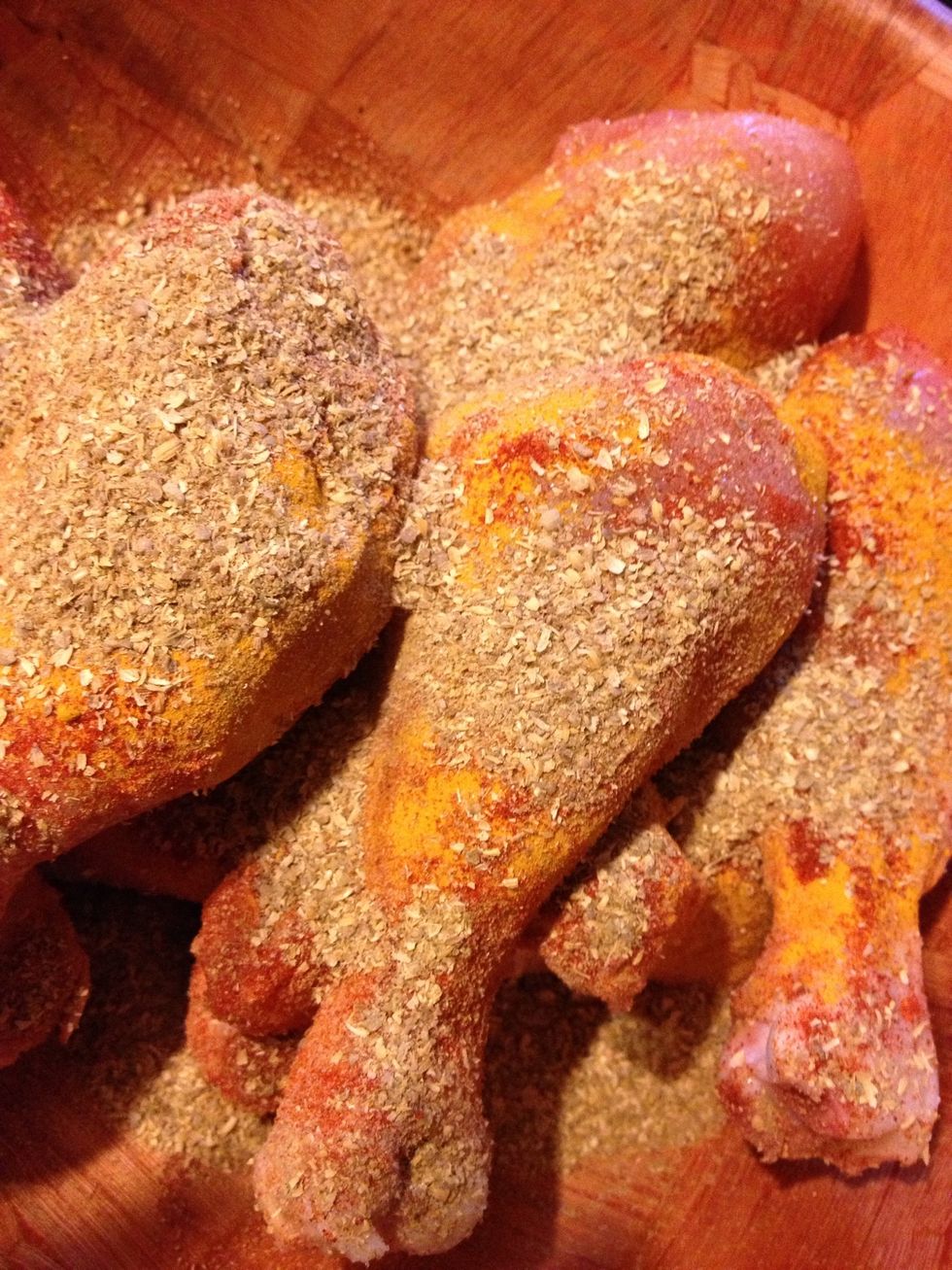 Now 3 tbs coriander powder
Now add garlic and ginger. You add according to your taste but for my recipe I've added about 3 tbs garlic and 3 tbs ginger.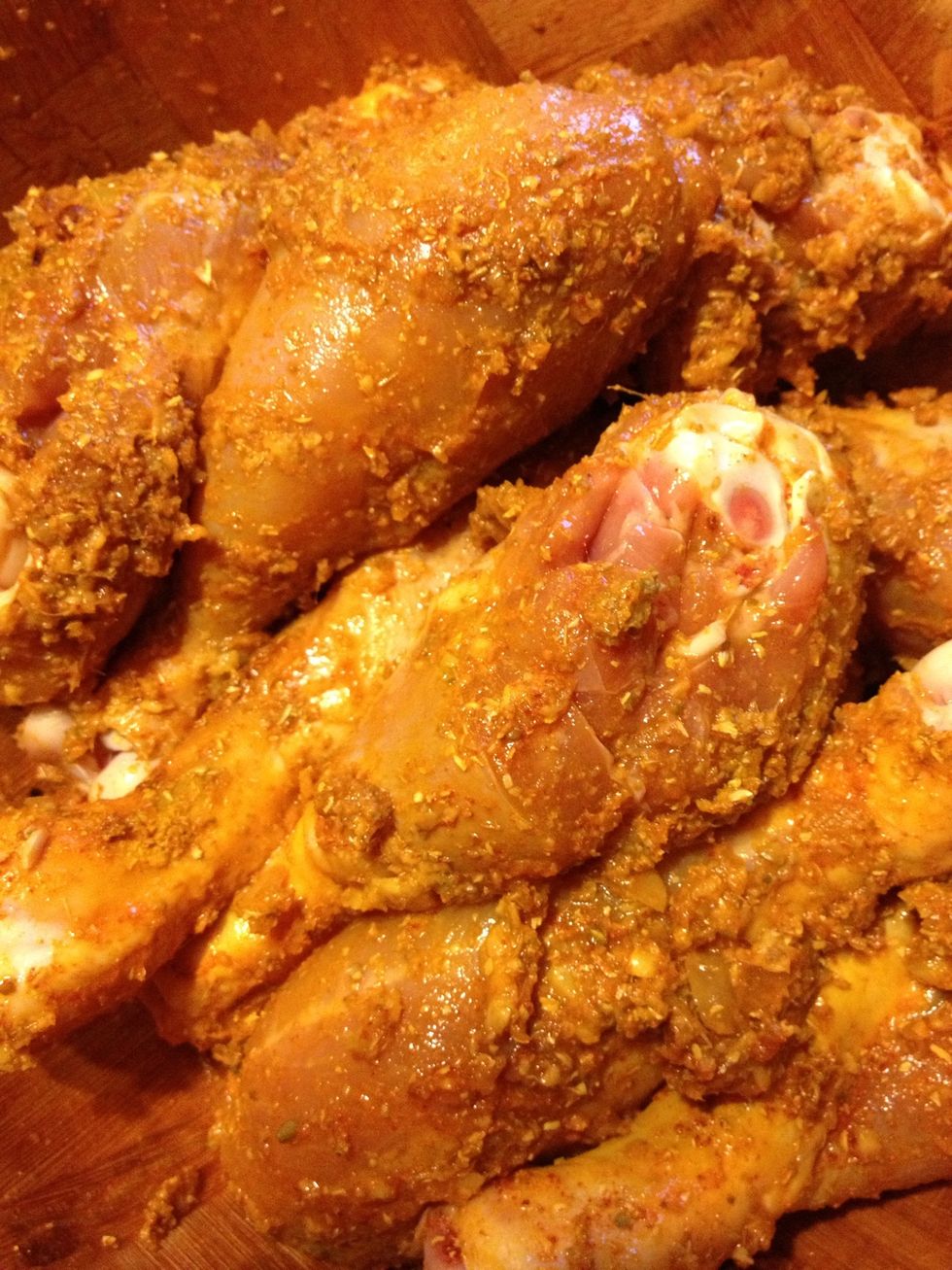 2 tbs Worcestershire sauce. I know this is not an Indian flavor but trust me it taste very yummy.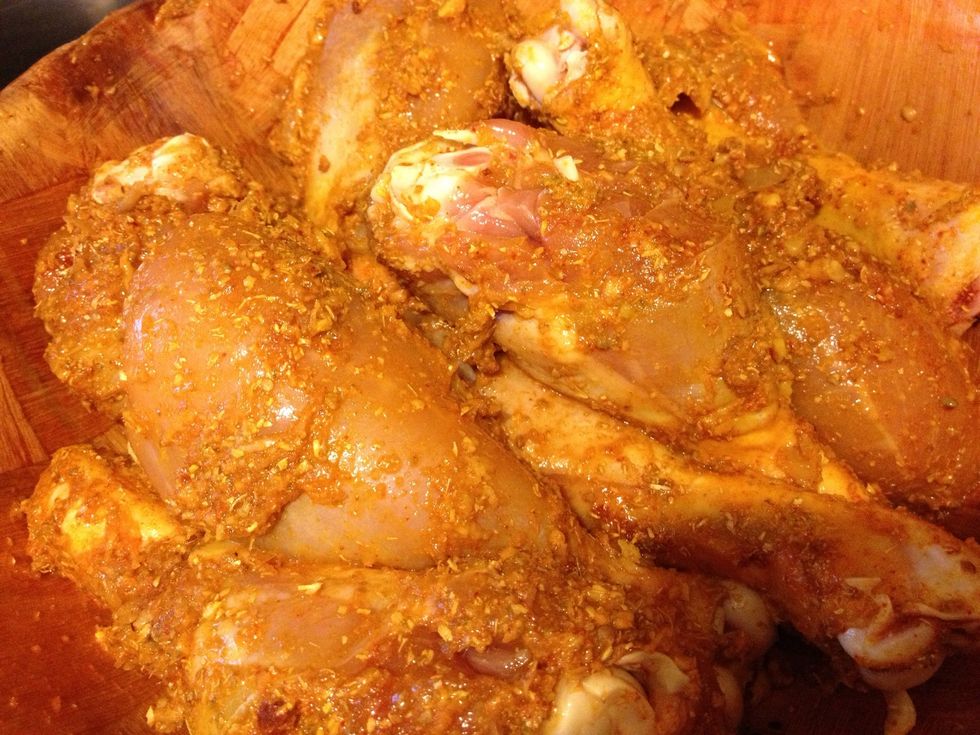 Now for the messy part mix all the ingredients together with your hands. Then put away in the fridge for 6-8 hours. The flavors will marinate through the chicken very well
Preheat oven to 350 half an hour before putting chicken in.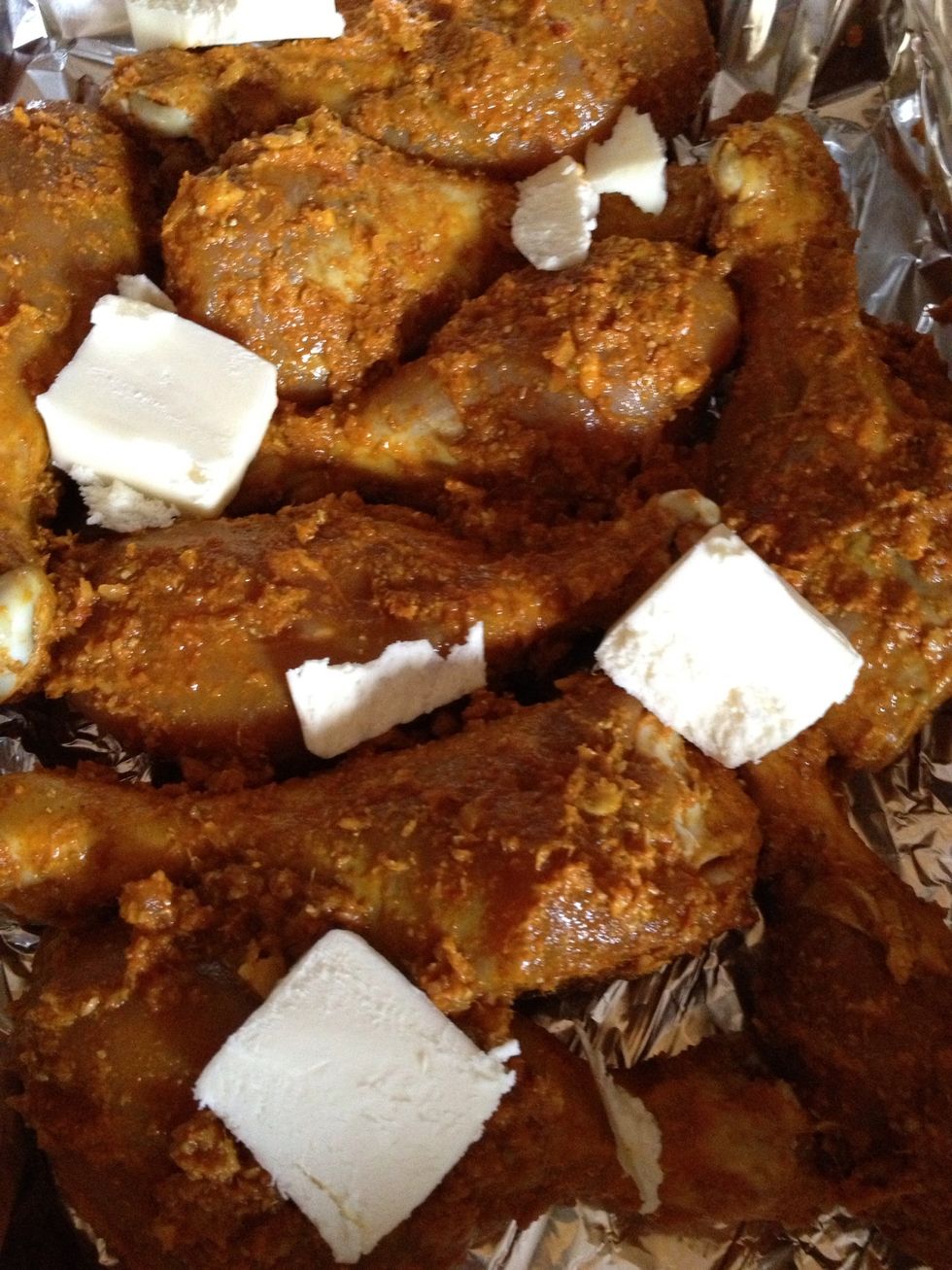 I've used half stick butter, you can add less if you want. This chicken will not taste good if there's no butter.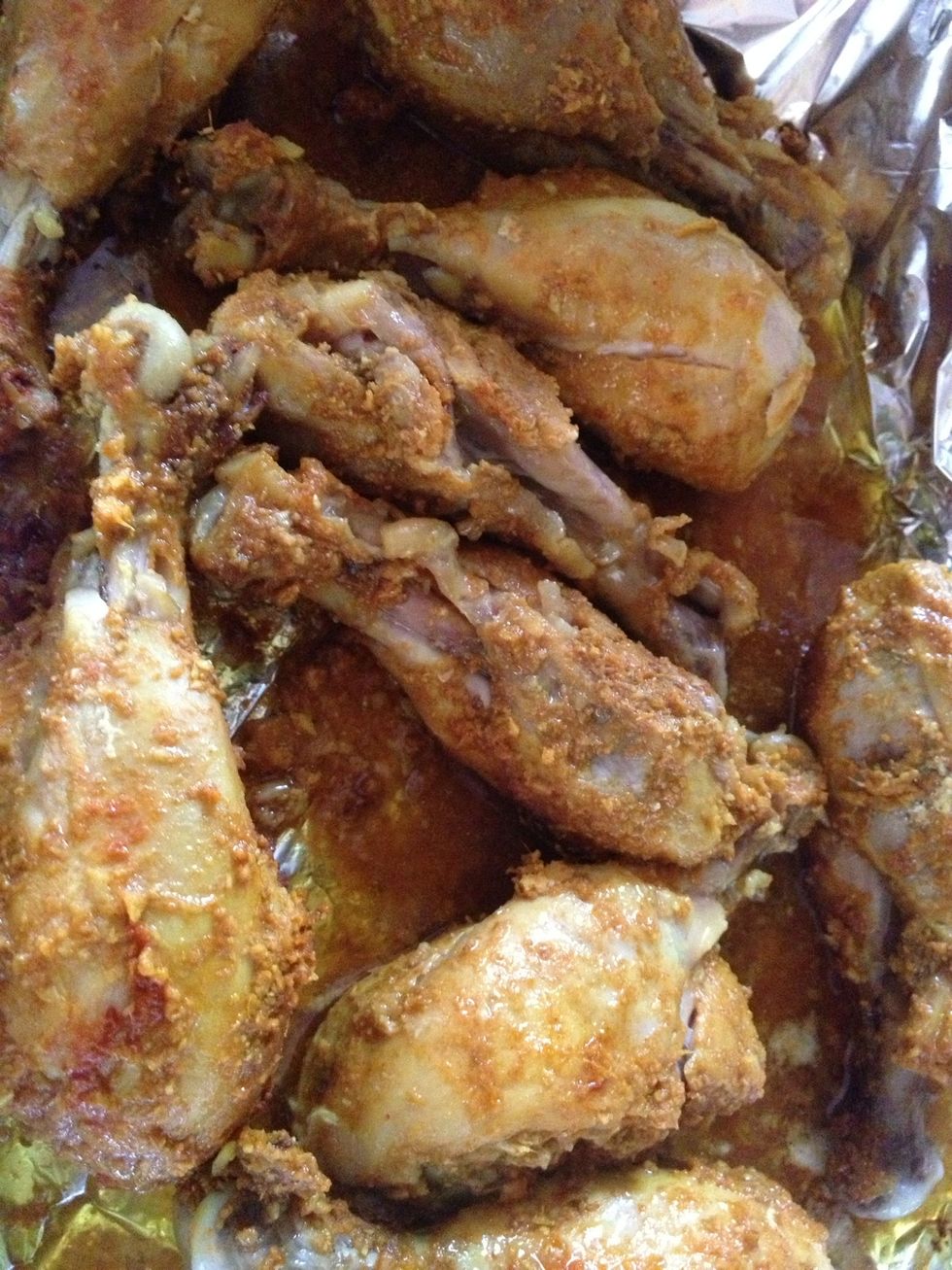 Cook for one hour at 375. You will see all the butter melted on the bottom and that will be used to cover the potatoes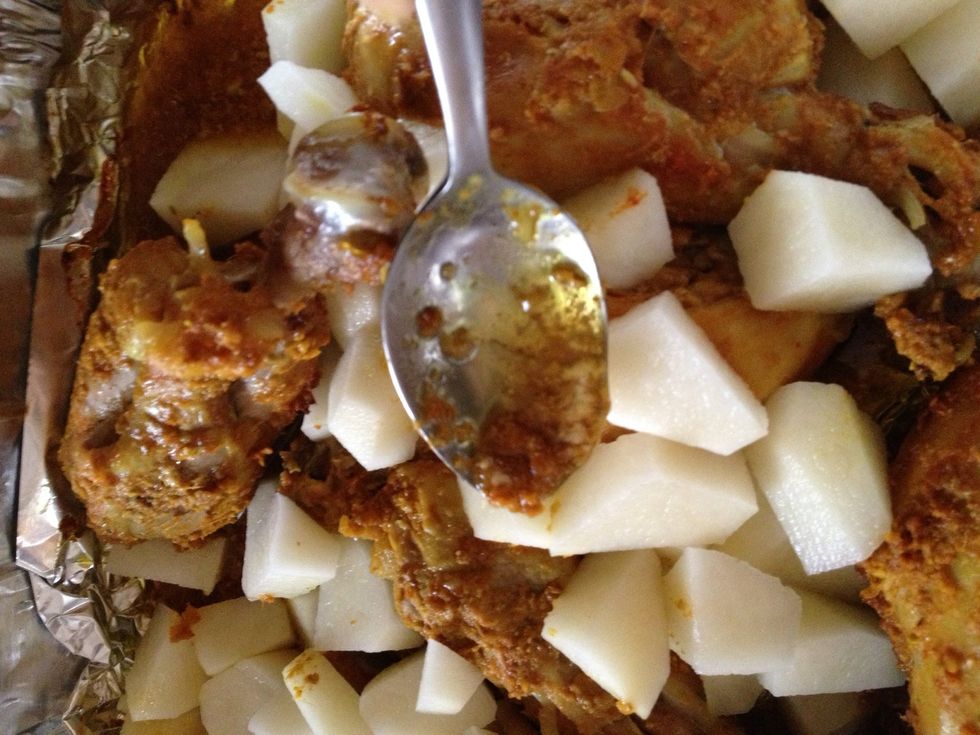 Then add potato you can put bigger chunks but I prefer them smaller. Now get the melted butter from bottom of tray using a spoon pour over your potatoes.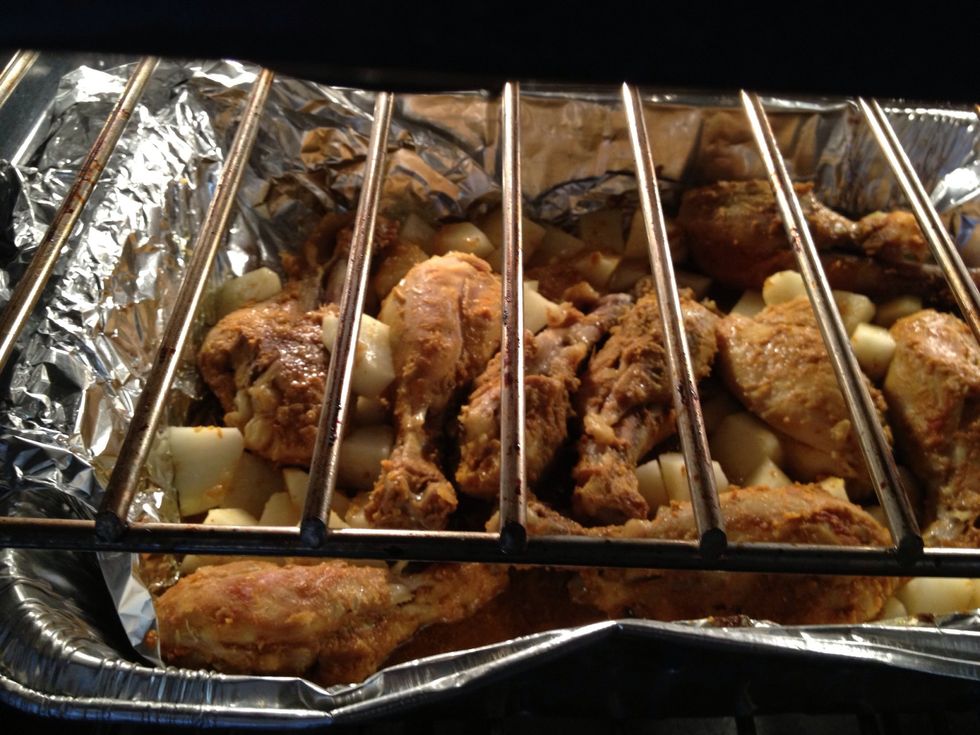 Now put back in oven drop temp to 350 cook for another 1 hour
This is the finished product. Rich, buttery, and spicy. Top of with cilantro but not necessary Like / comment/ follow me :p
10.0 Chicken legs
1/2tsp Red chile
Garlic
Ginger
1/2tsp Salt
1.0tsp Tumeric
3.0Tbsp Coriander
2.0Tbsp Worcestershire sauce
1/2bnch Cilantro
1/2 Butter stick
Potatoes
Bina P
Love cooking, experimenting, being adventurous and just sharing Follow my other recipes Catering my own business in CT ❤️❤️❤️