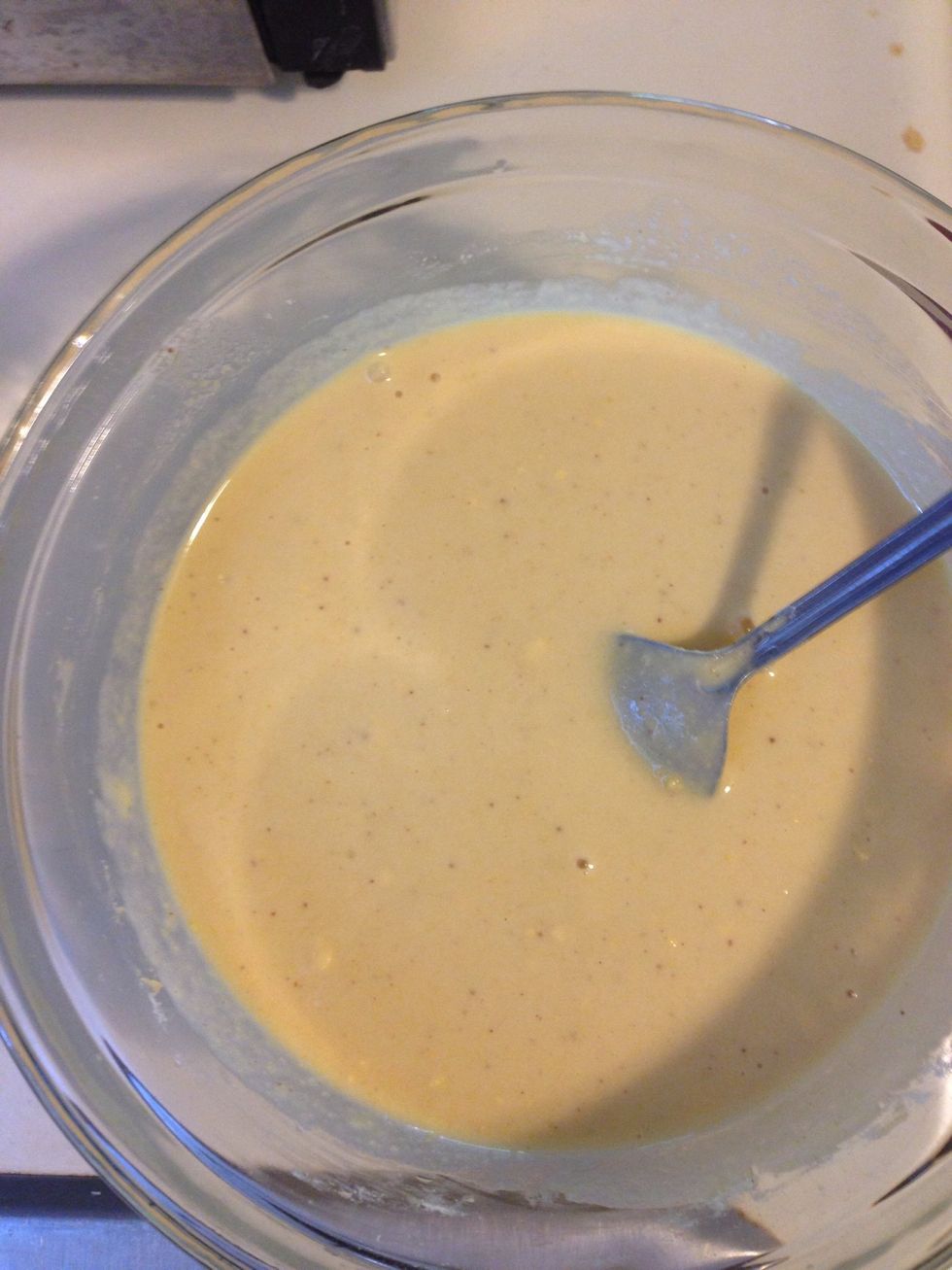 Mix 1 1/2 gram flour with 1 cup water to get a batter of thick consistency and allow to soak for about 10mins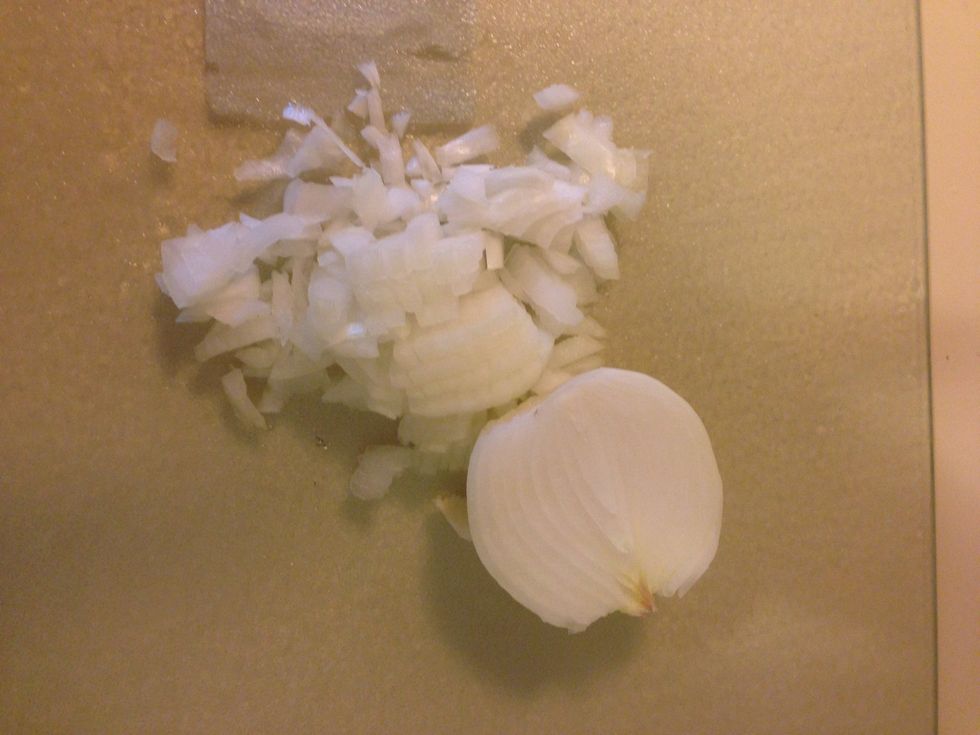 Meanwhile, finely chop 1 yellow onion....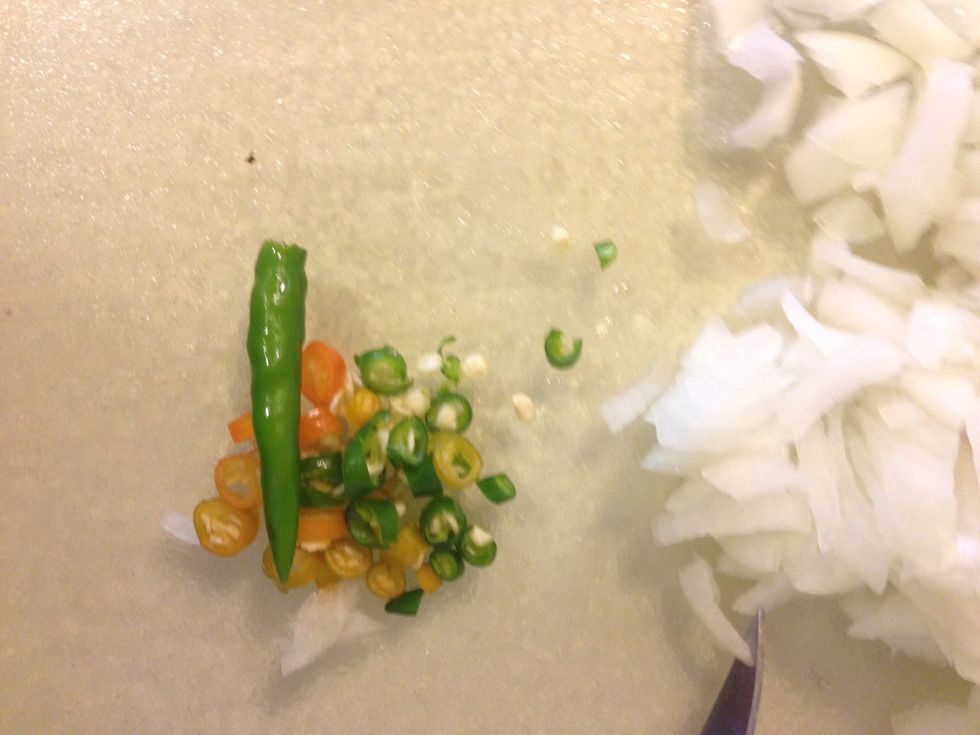 ... Green chillies...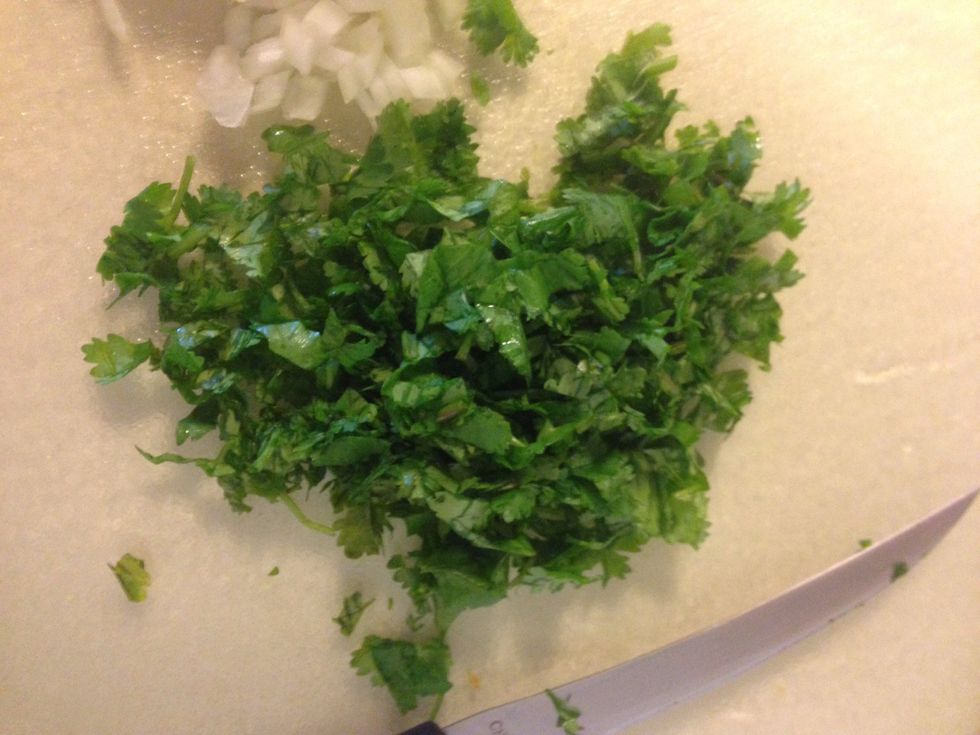 .... And cilantro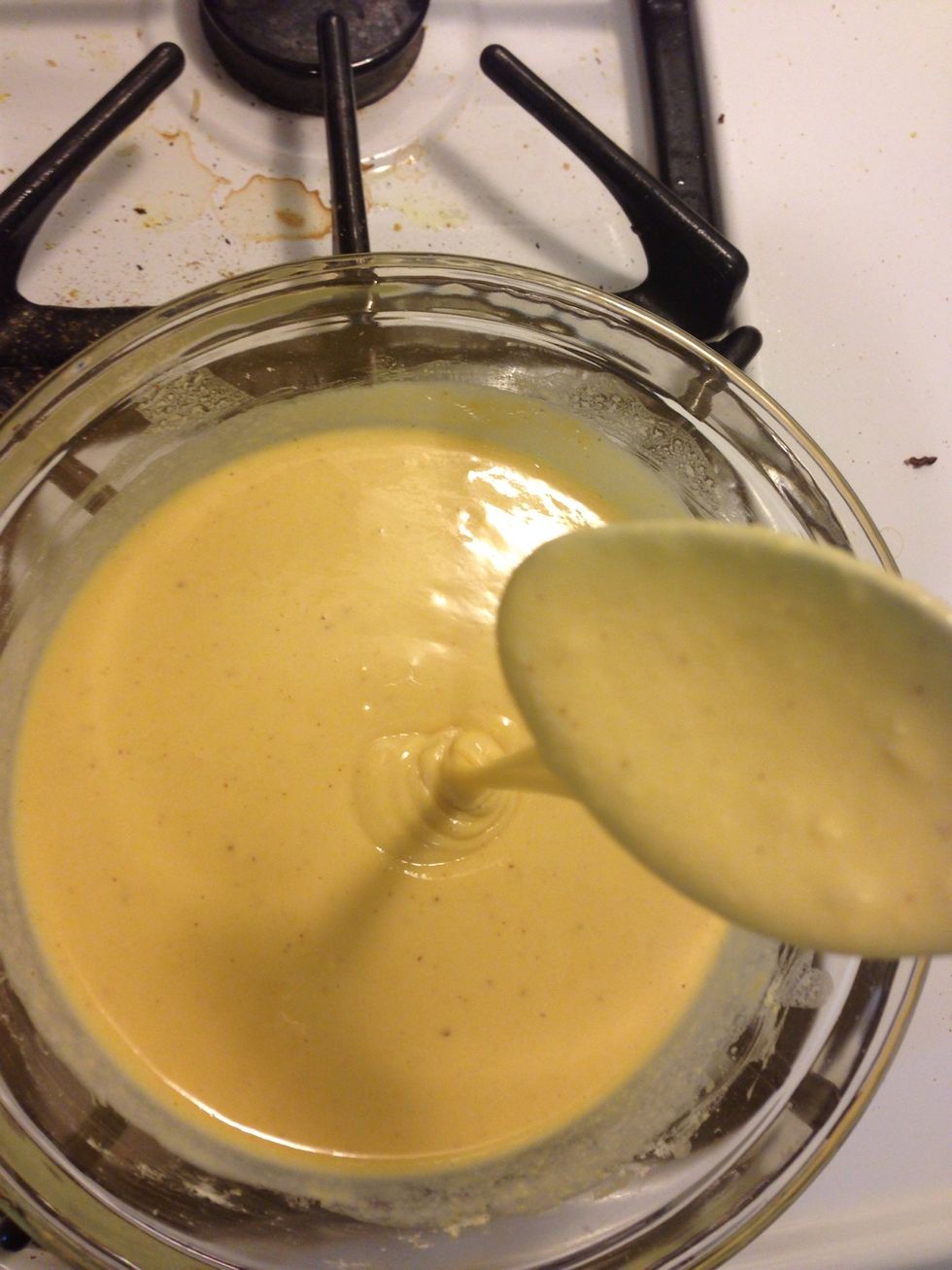 Mix well the batter to make sure there are no lumps and then add water....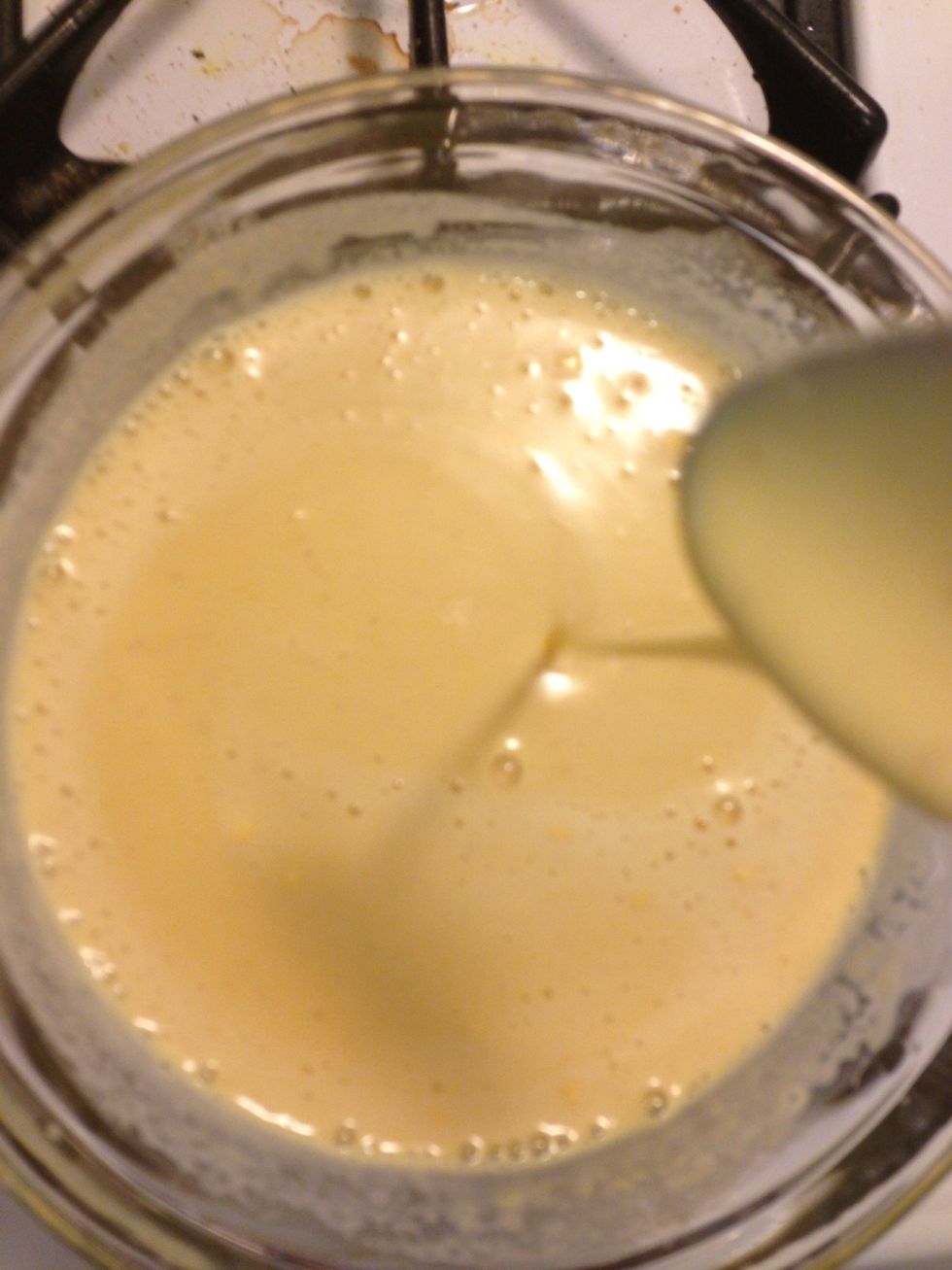 .... To get a batter of thin consistency.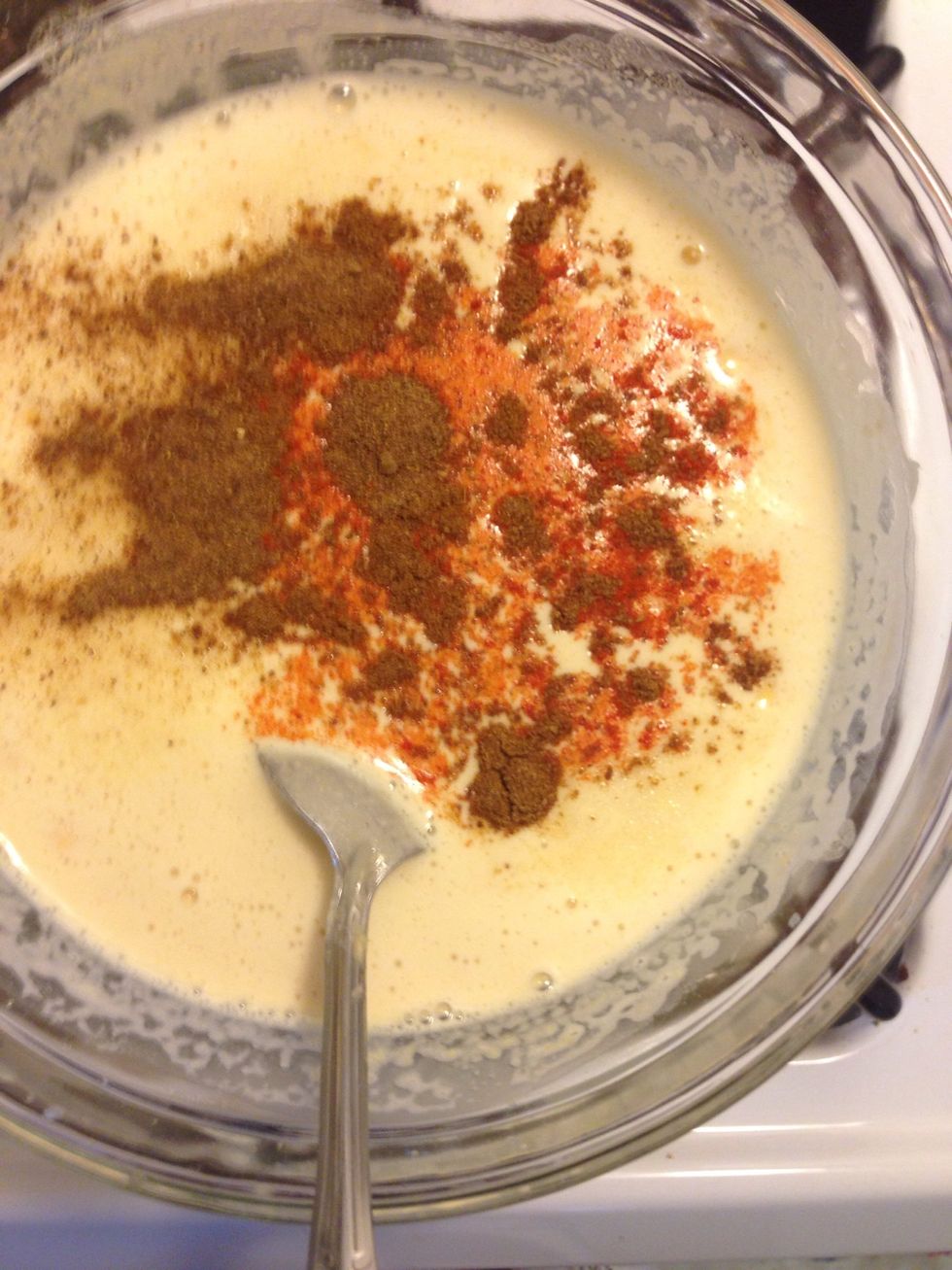 Add salt, red pepper powder, cumin powder and chaat masala. Mix.
Add the chopped onion, green chillies, cilantro and lemon extract.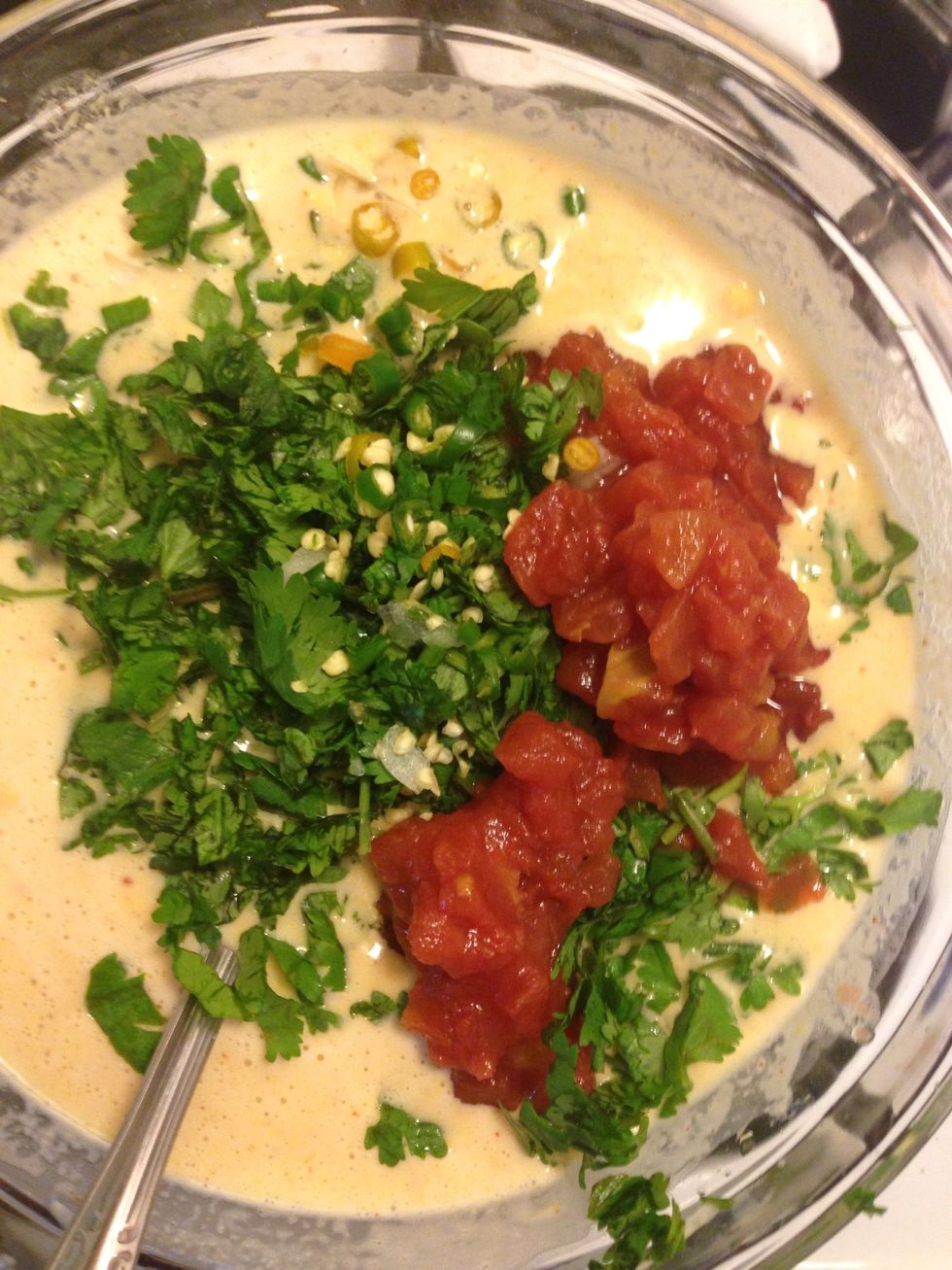 Add the chopped tomatoes. I prefer to use fresh tomatoes, but this time had to use canned ones as I was out of fresh.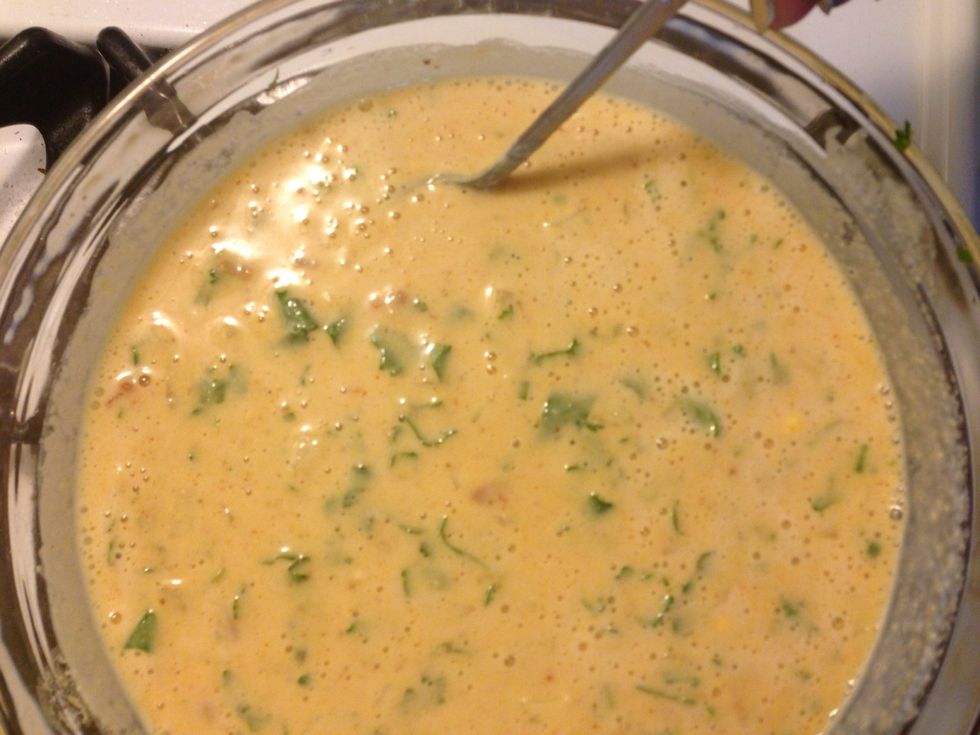 Mix mix.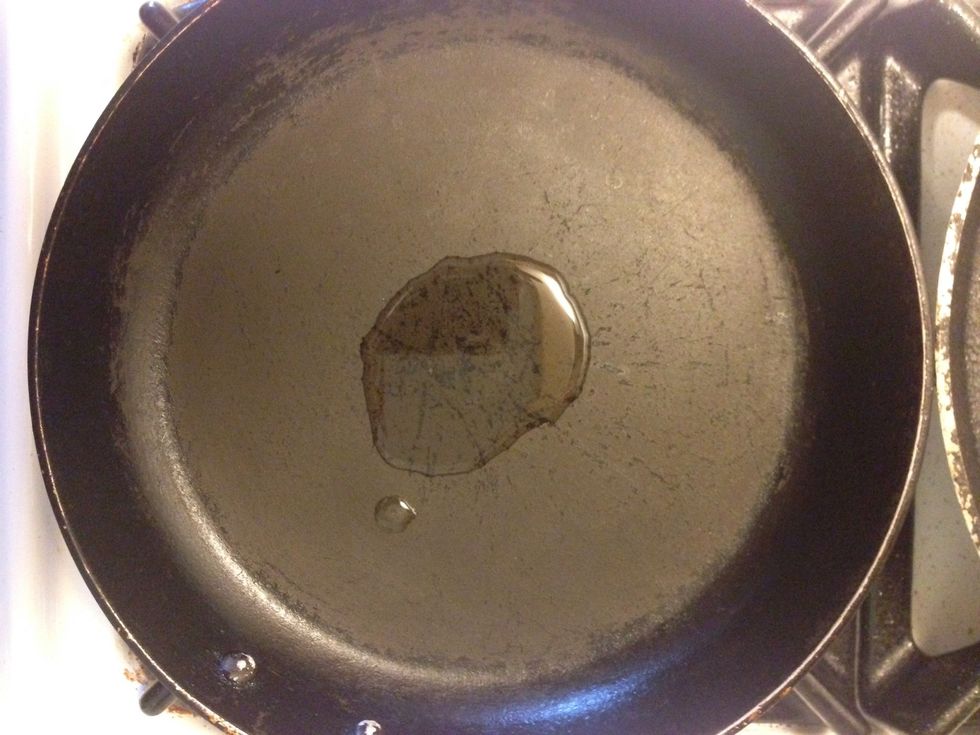 Add a teaspoon of oil in a pan.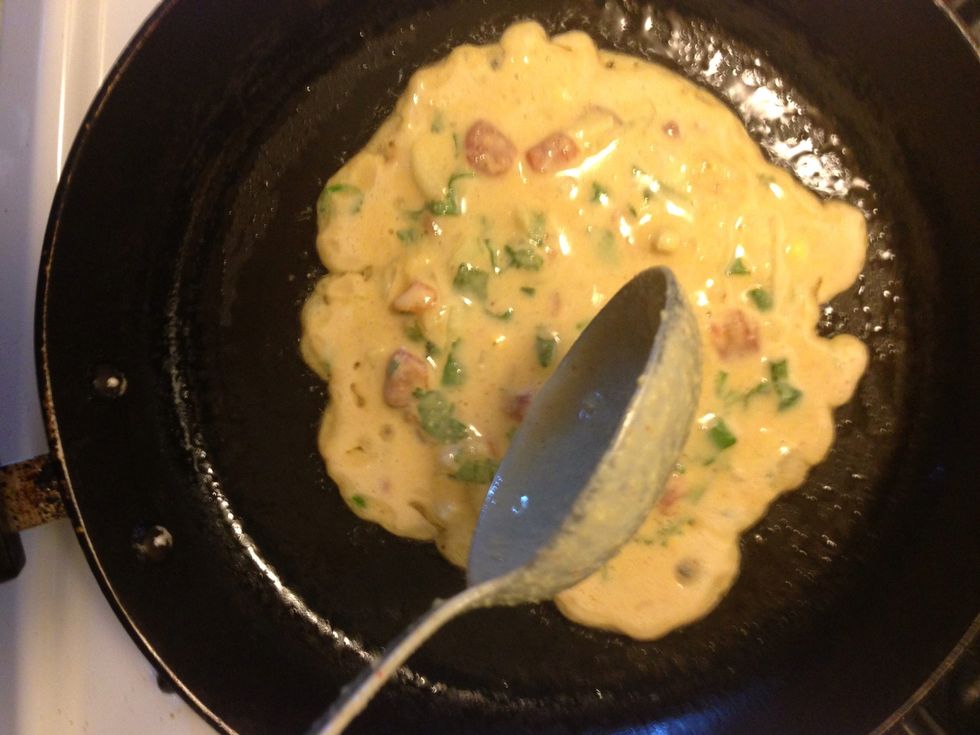 Pour 2 large tablespoons of the batter once the oil is hot....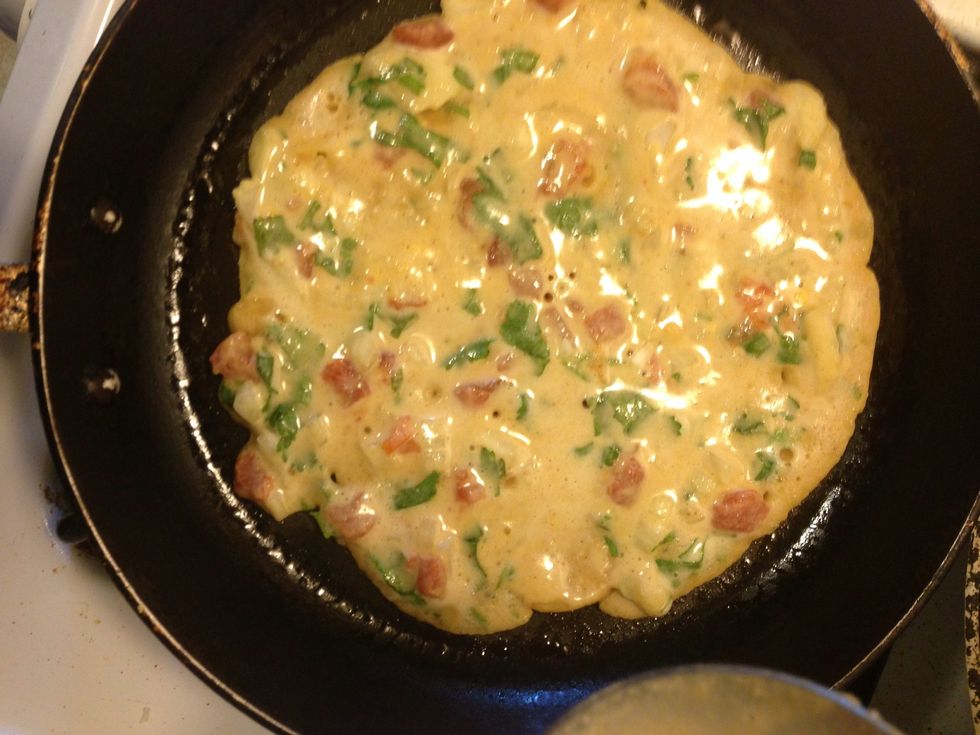 ...and spread evenly. Cover and cook on medium flame for about 3-4 mins.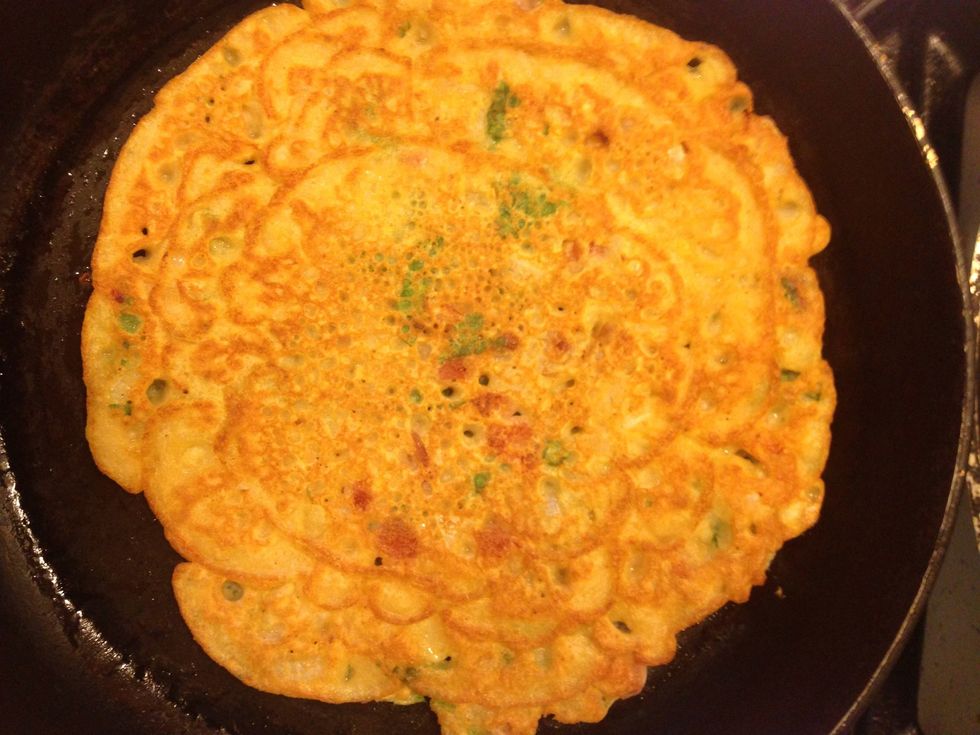 Once light golden brown on the bottom, flip over. Once again cover and allow to cook on medium heat.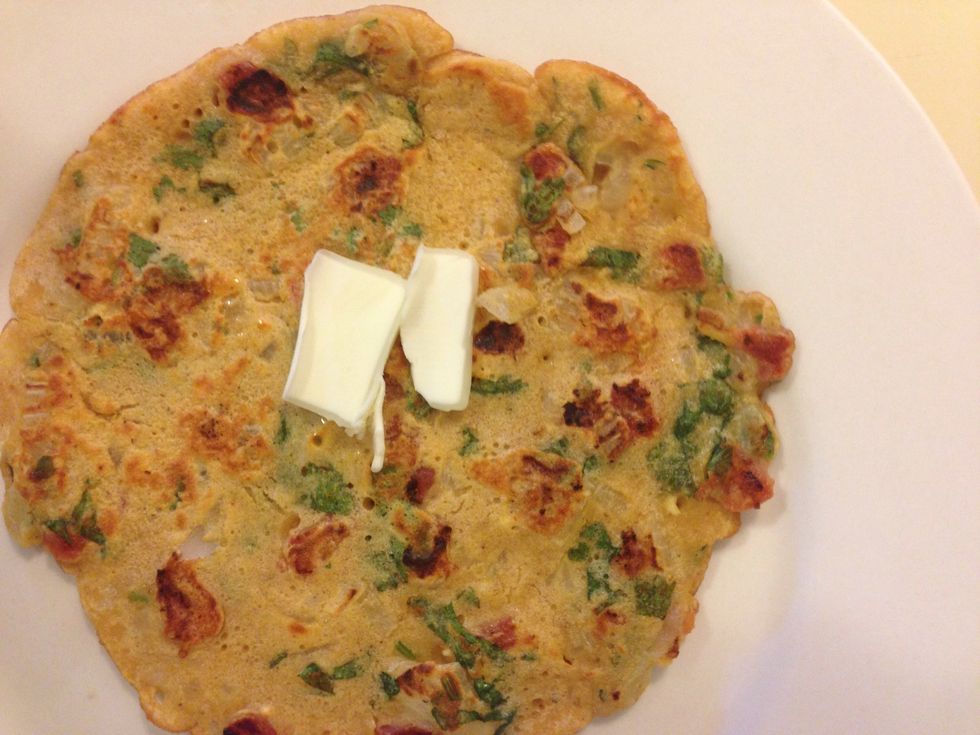 Once done, take out in a plate and add butter if u wish.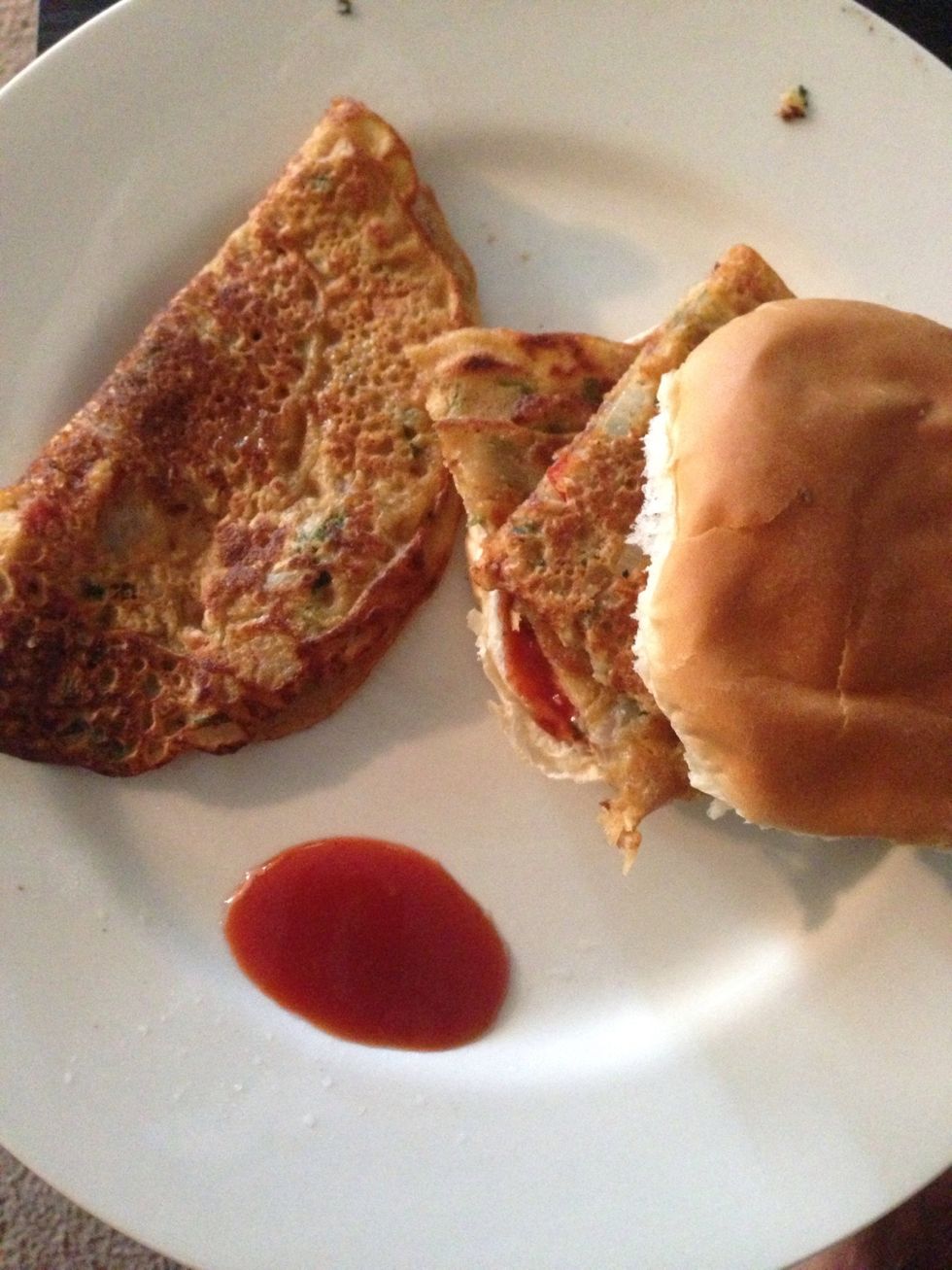 Eat as is or make a sandwich! 😊
1/2c Gram Flour
1.0 Yellow onion
Cilantro
3.0 Green peppers
4.0Tbsp Chopped tomatoes
1.0tsp Salt
1/4tsp Red chile powder
1/2tsp Ground roasted cumin
1/2tsp Chaat masala
1/2tsp Lemon extract