In a large bowl soak 2 and 1/2 cups of rice and 1 and 1/2 cups of "toor" dal, sometimes known as pigeon peas, in enough water to cover. Soak the rice and dal for 2 to 3 hours.
Drain it and save the soaking water. Set the soaking water aside for adding to the batter later.
Put the drained rice and dal into a blender or grinder along with :5 dried red chilies, 1 Tbs coriander seed,a 1 inch piece of ginger peeled and coarsely chopped 8 small cloves of garlic or shallots
Add in 1/2 tsp of fennel seeds
Grind everything together using some of the soaking water that was set aside. Don't grind things too smoothly. The batter needs to be about 90% smooth 10% grainy.
Now that the batter is ground add in: 1 large onion finely chopped.
Add in 1 cup of chopped fresh cilantro,1/4 tsp of turmeric, 4 or 5 stalks of curry leaves chopped. If you don't have any curry leaves (found at most Indian and Asian markets) leave them out.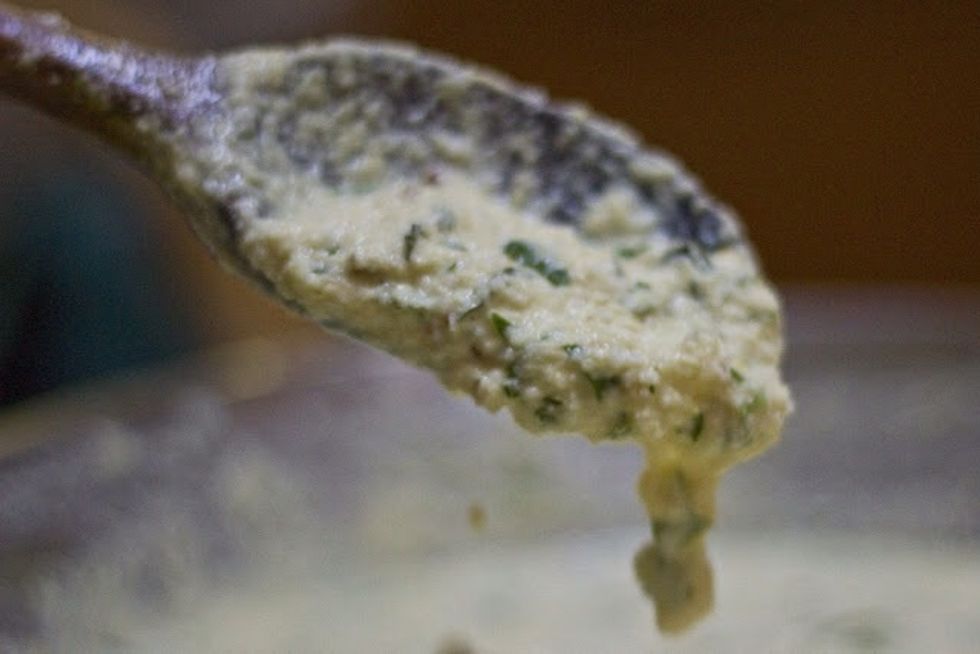 Mix everything together. Salt to taste. The batter should be more to the runny side. Add more soaking water if you need to get things to the proper thinness.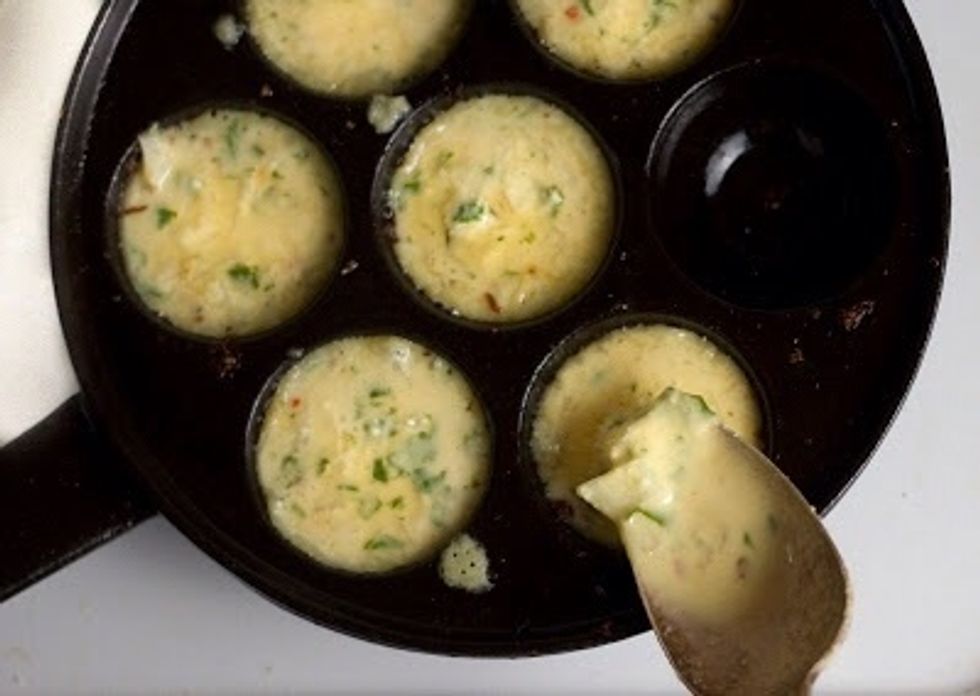 Place a cast iron Appelskivver (apple dumpling pan) on the burner. Get the pan hot. Brush the inside of each little pocket with some vegetable oil. I used non stick spray which worked beautifully.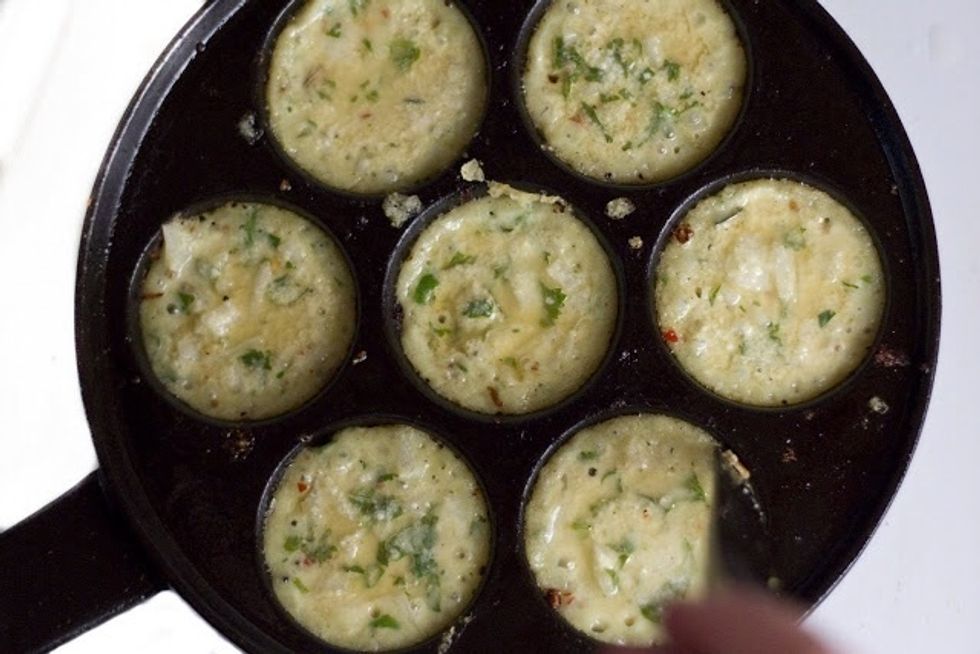 There will be spattering, so be warned. If the pan is hot, these things will cook fairly quickly. Run a thin blade around the rim of the pancake to loosen it.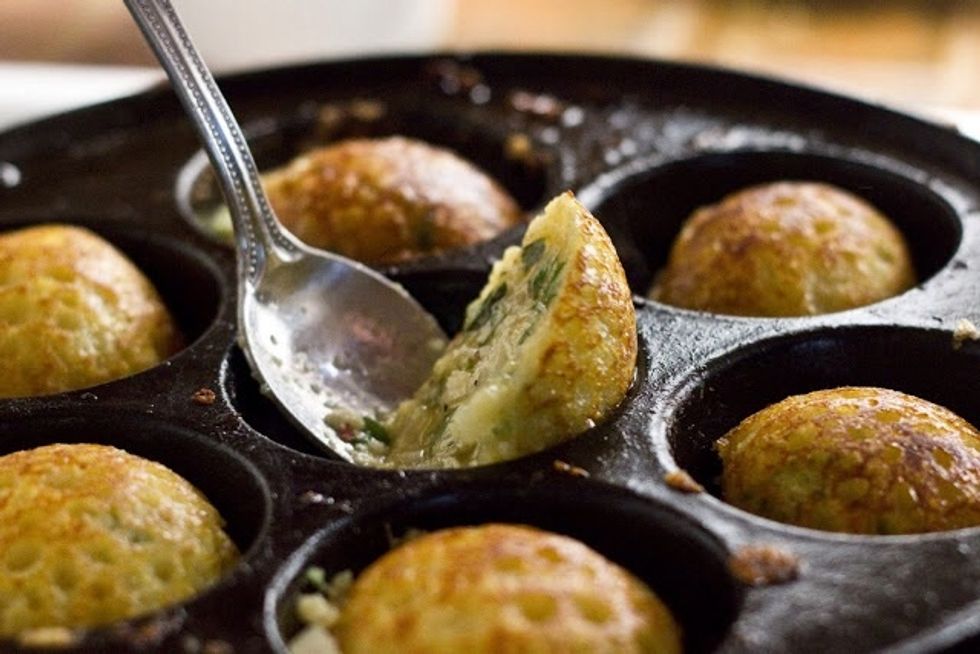 Flip them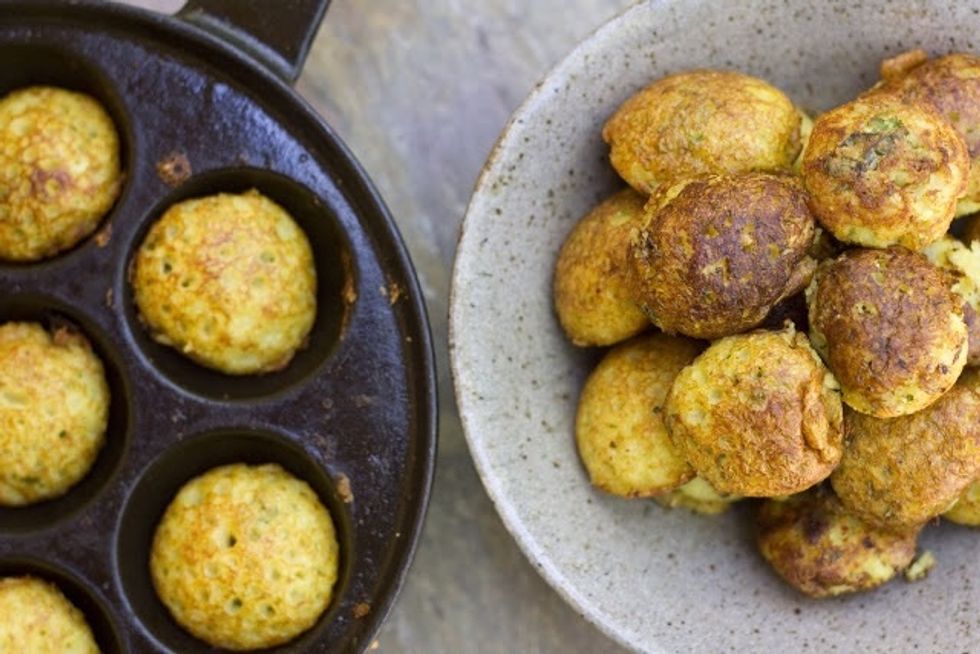 When the little pancakes are crispy and puffy, flip them out and make some more.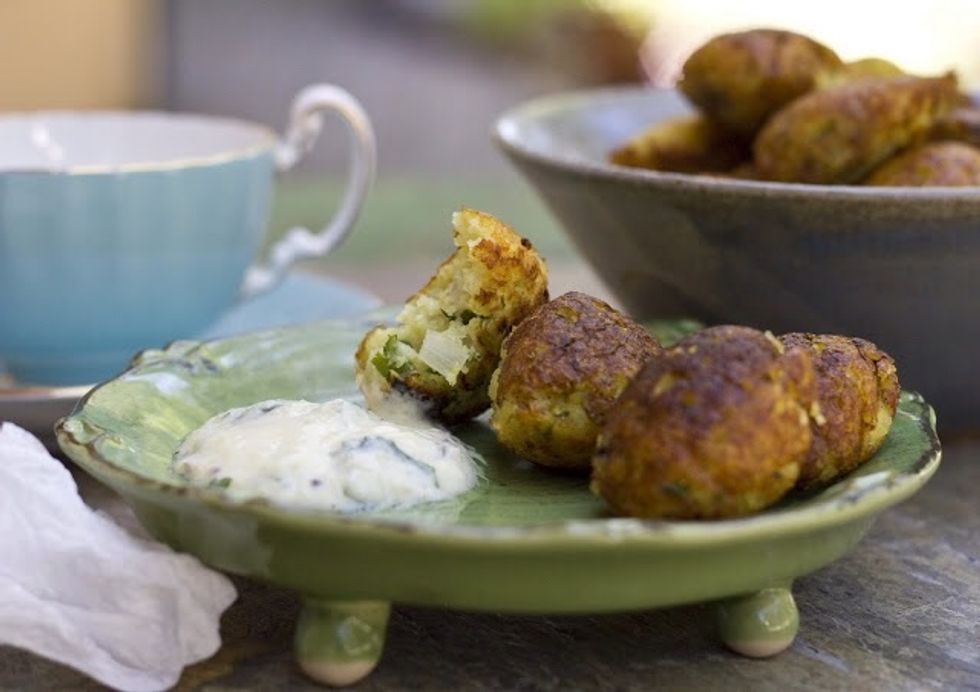 These little pancakes lose their crunch if they're left sitting, so keep them hot and gobble them up. Something for dipping or some sort of sauce is a must with these little treats.
1/2c Basmati Rice
1/2c Toor dal aka Pigeon peas
5.0 Dried red chilies
1.0Tbsp Coriander seed
A 1 inch piece of ginger peeled and chopped
8.0 Shallots
1/2tsp Fennel seds
1.0 Large onion finely chopped
1.0c Chopped fresh cilantro
1/4tsp Turmeric
4.0 Stalks of curry leaves chopped
Salt to taste
Kathy Gori
Screenwriter, long time Indian cook, lover of Indian foods, Saturday morning Cartoon voice. For more recipes visit my website www.thecolorsofindiancooking.com