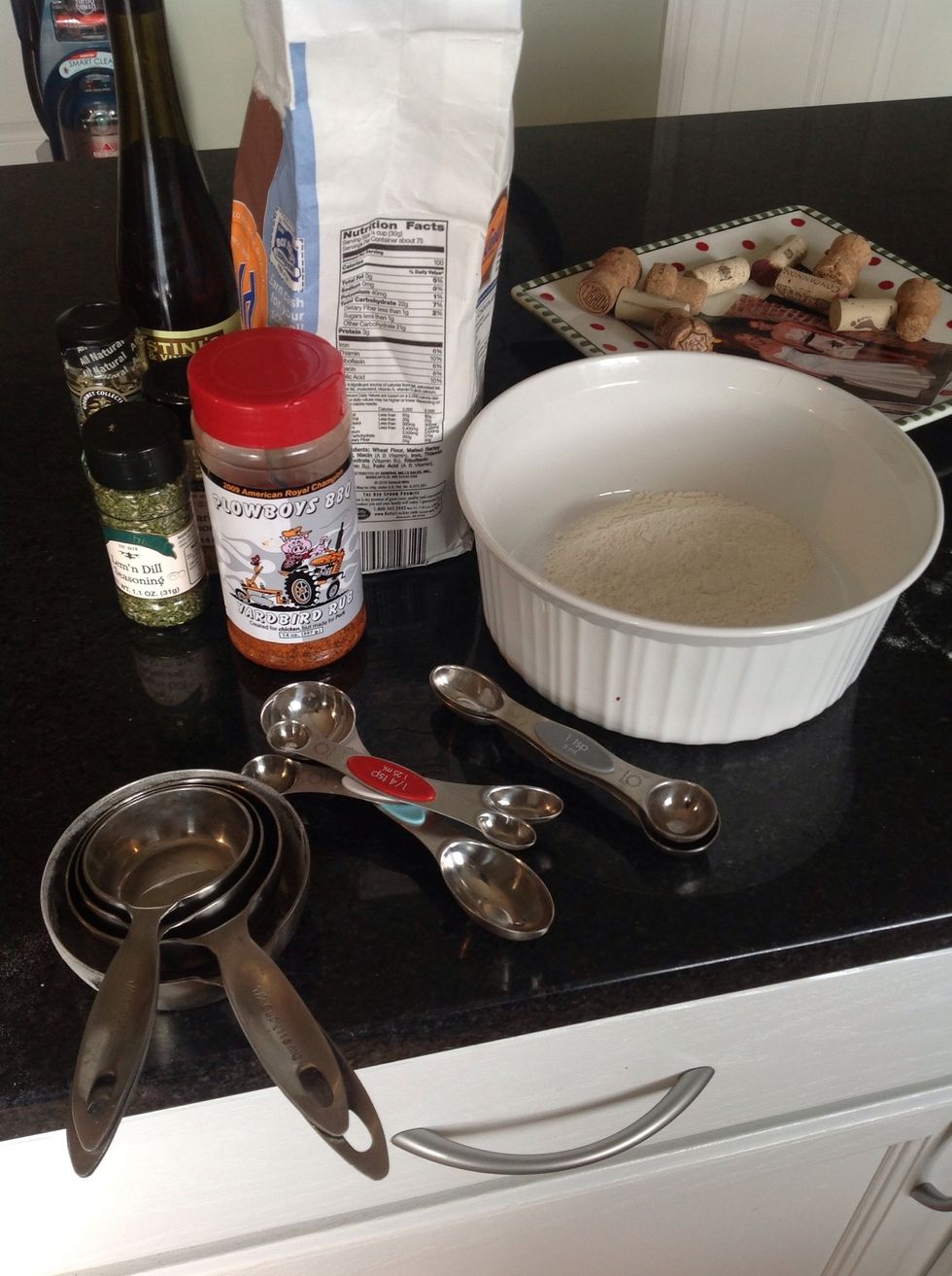 Gather supplies.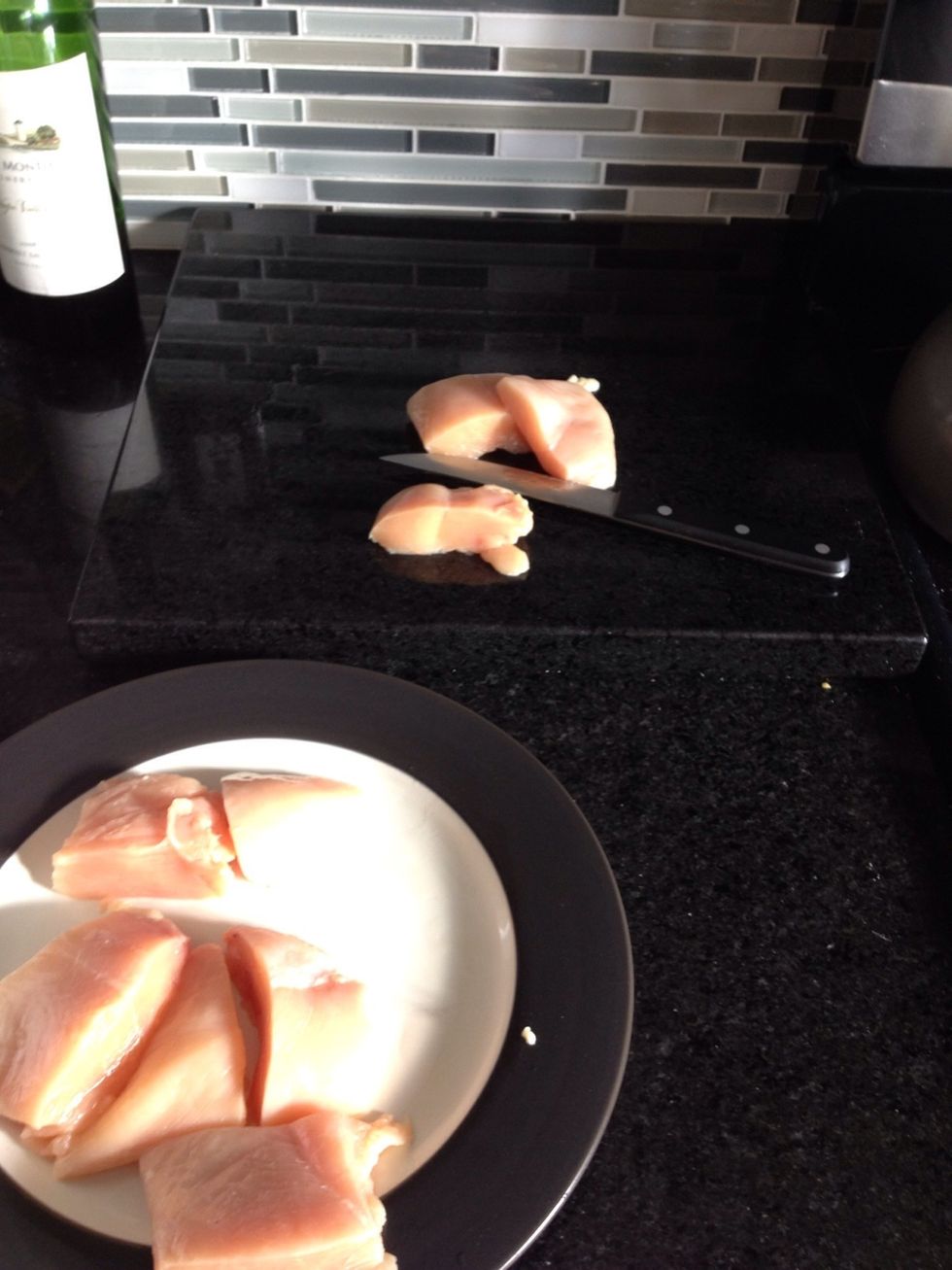 Defrost your six chicken breast and cut into pieces. I use 6oz pieces and cut each into about 4 pieces. Tap dry and set aside.
Mix two cups flour with 2 tablespoons salt, 2 tablespoons pepper and 1 tablespoon all other spices. I am more generous with the rub, which can be any spicy rub on hand. Usually I use a basic buffalo.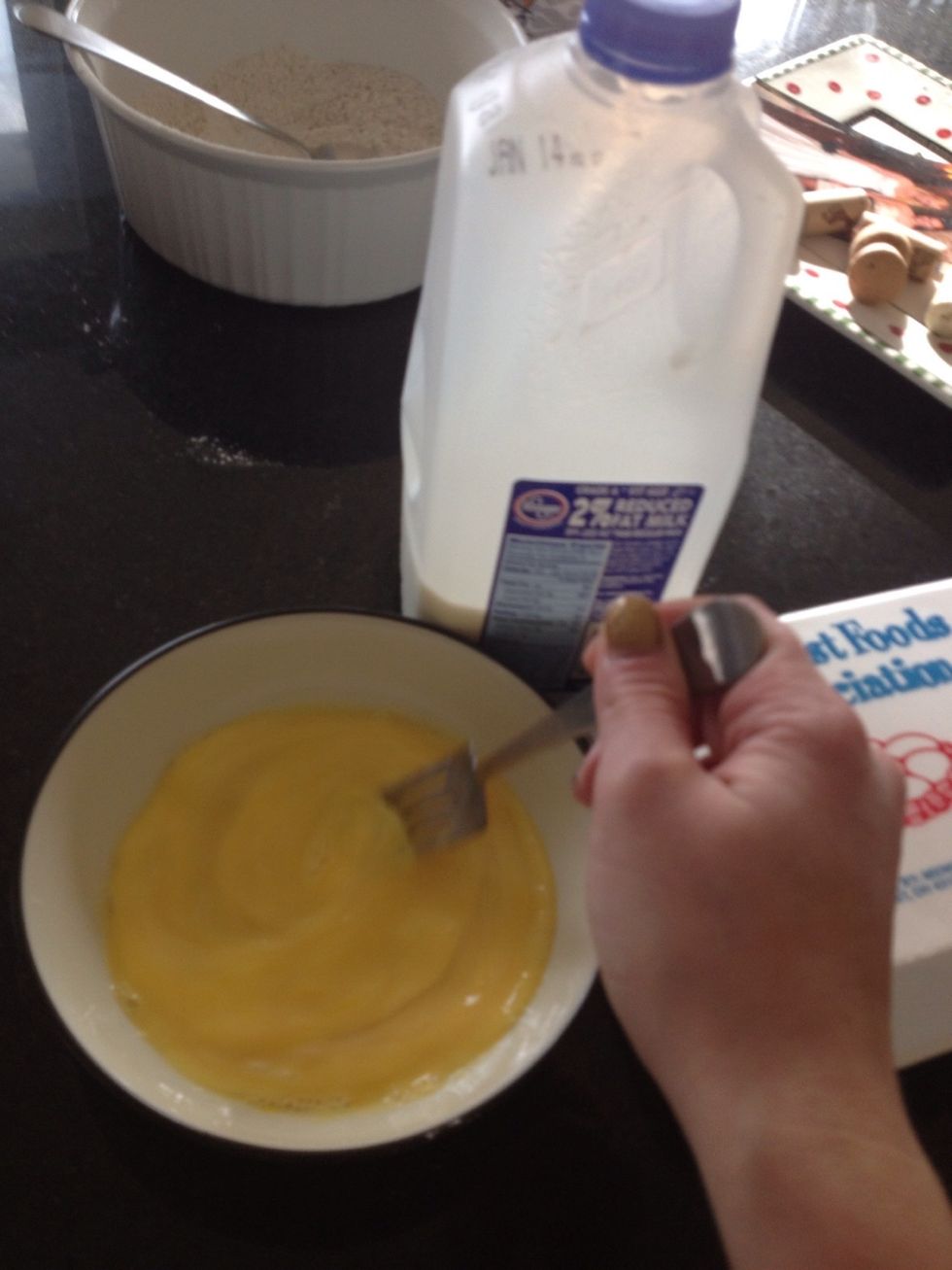 Beat one egg together with 1/4 cup milk in bowl. I beat w a fork, but a whisk would be preferable.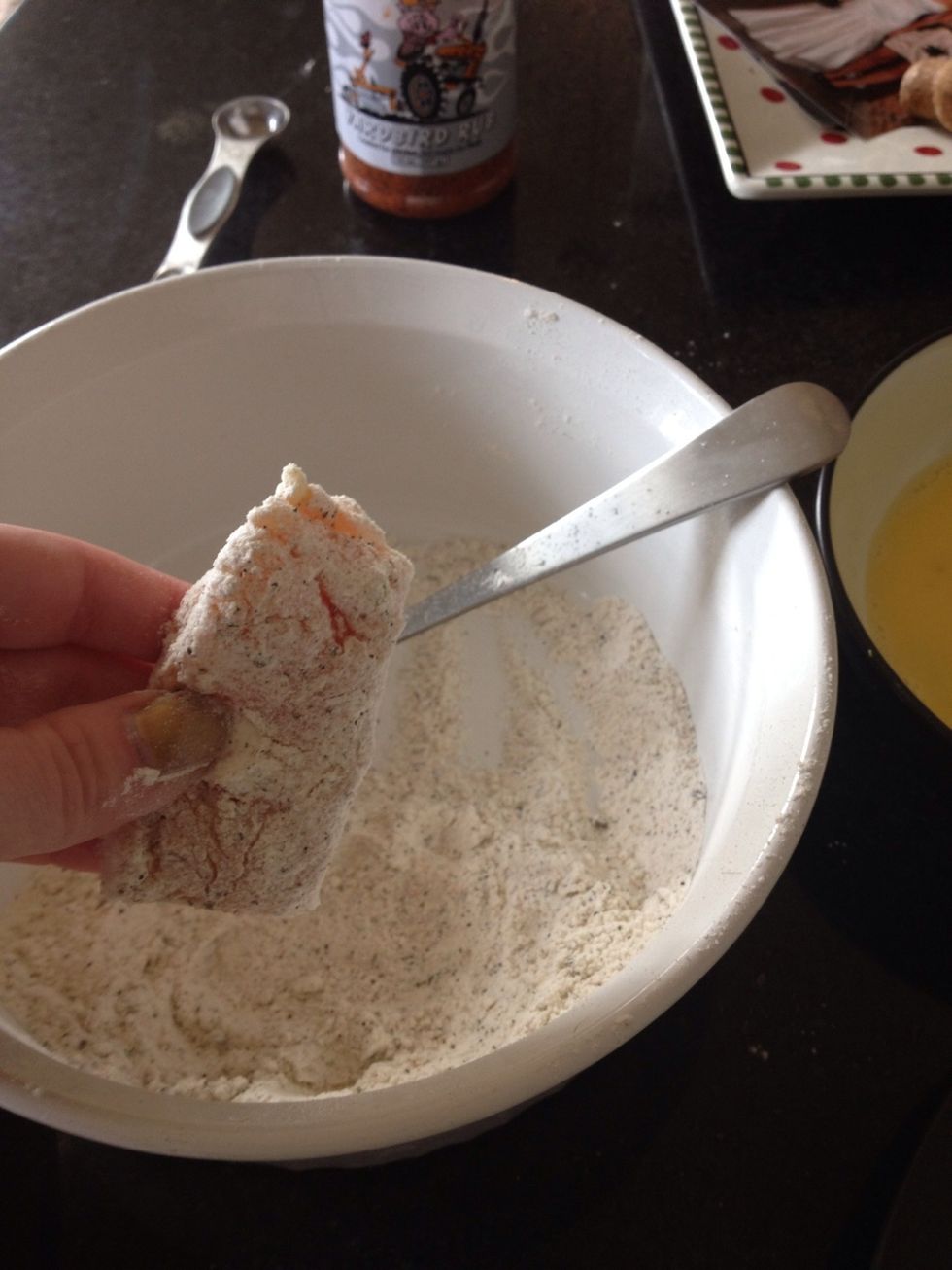 Dip individual pieces of chicken in flour mix and shake off excess. Then dip in egg and back into flour mix until it has a coating similar to the picture.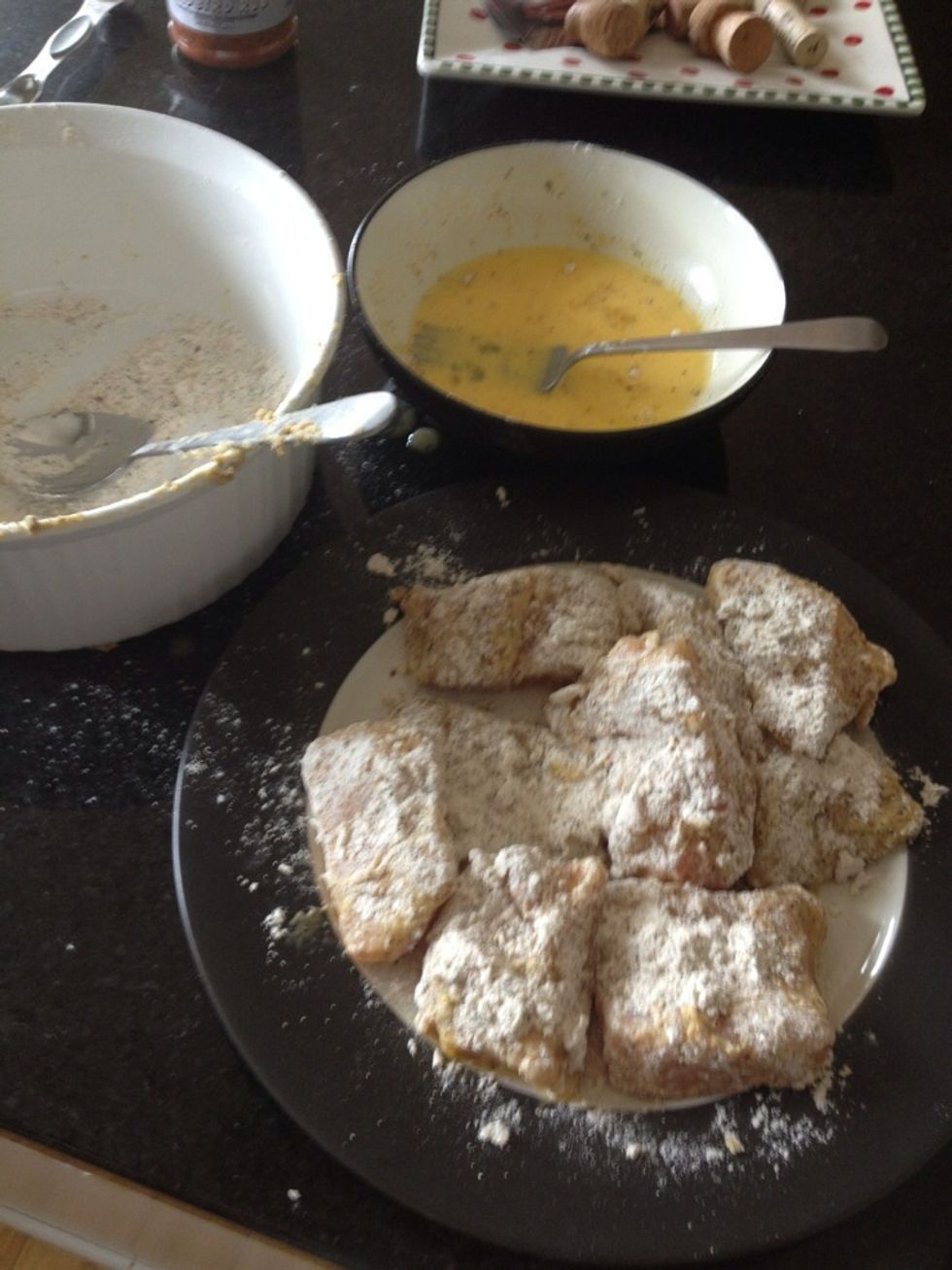 Set the coated chicken aside and begin preheating the oven to 350.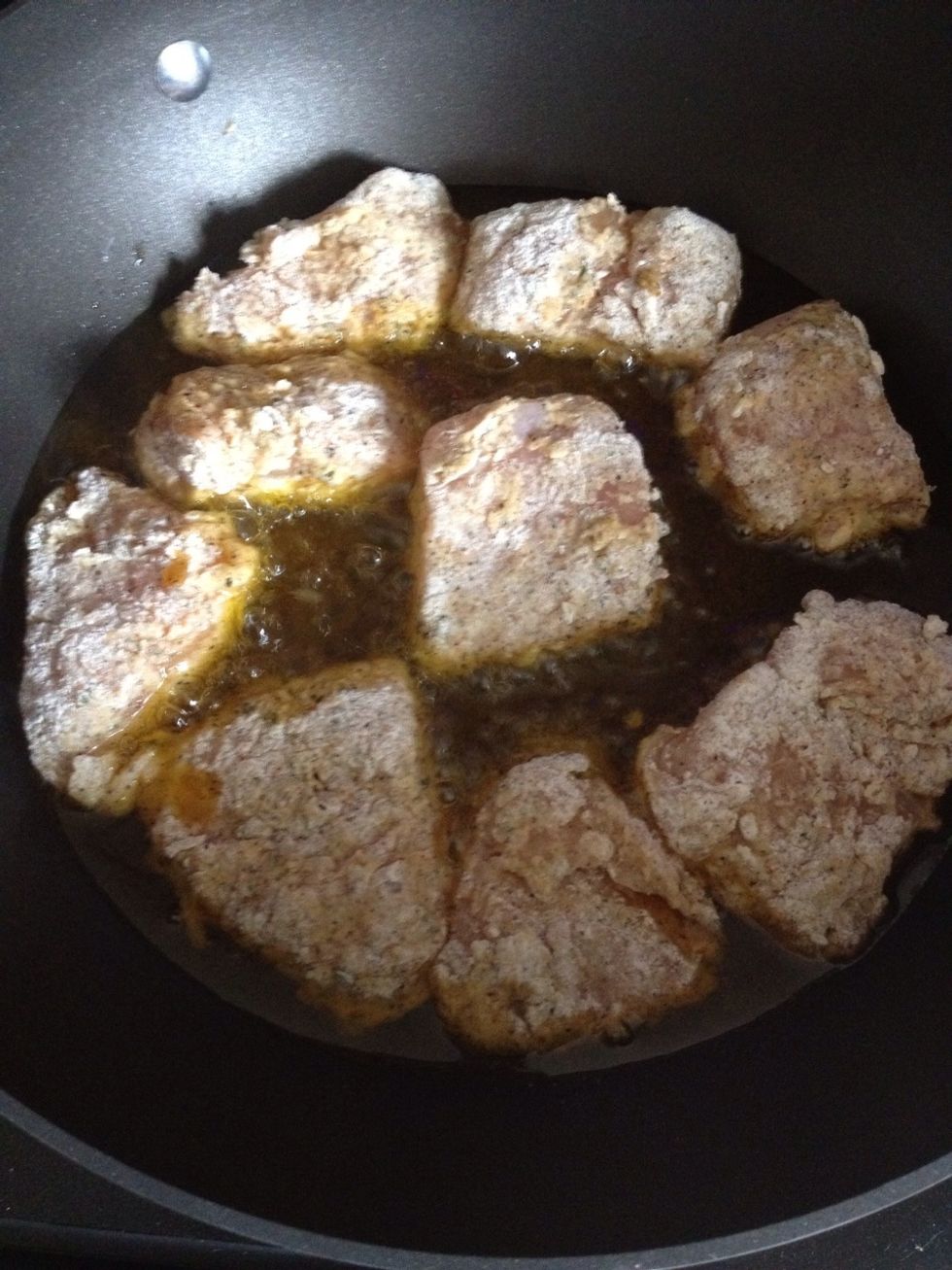 Pour 1/2 cup olive oil (I used chipotle flavored oil to add to the flavor) in skillet and place in coated chicken.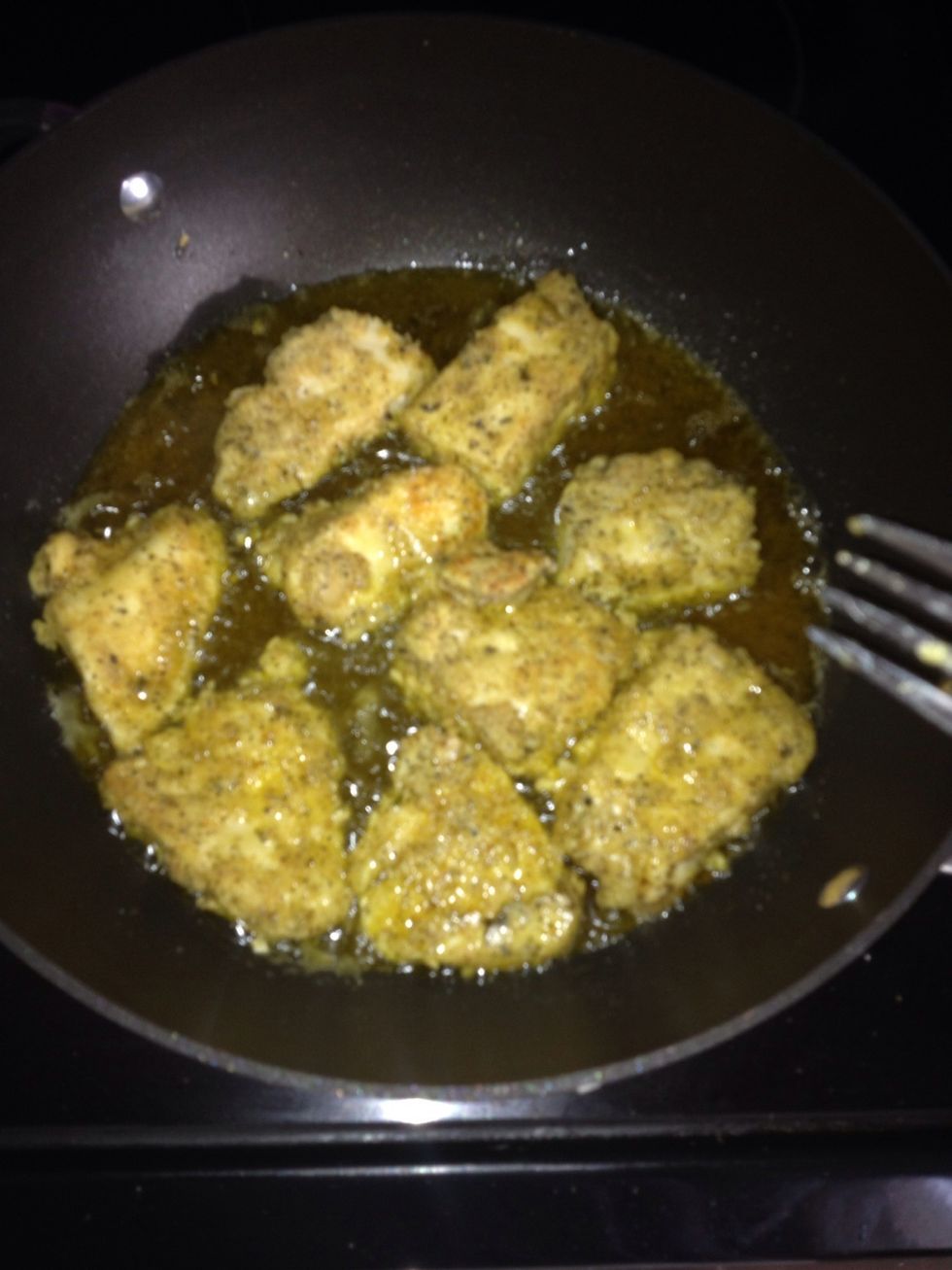 Fry in skillet until each side is a golden brown.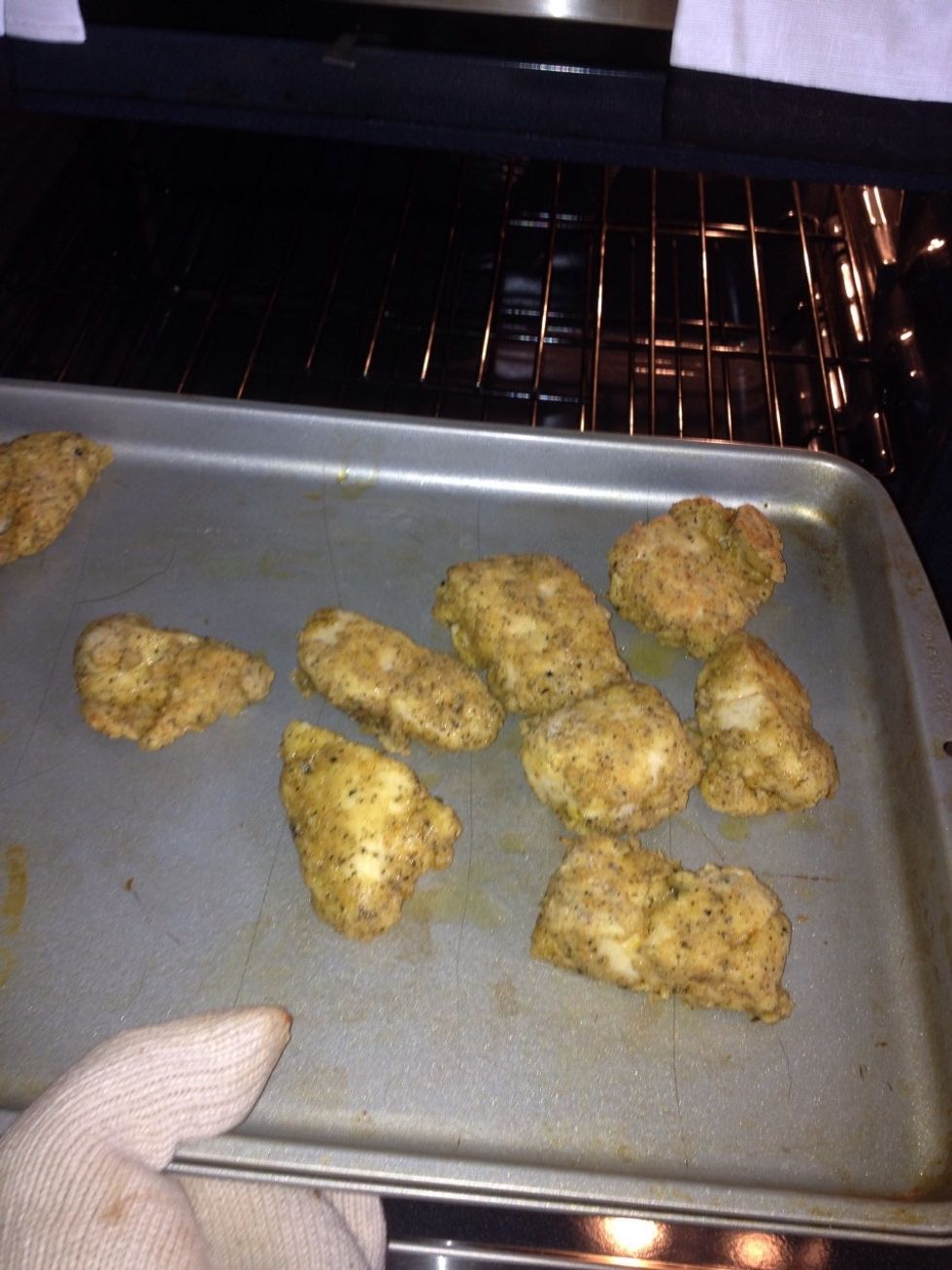 Remove from skillet and place on lightly greased baking sheet. Set timer for 20 minutes.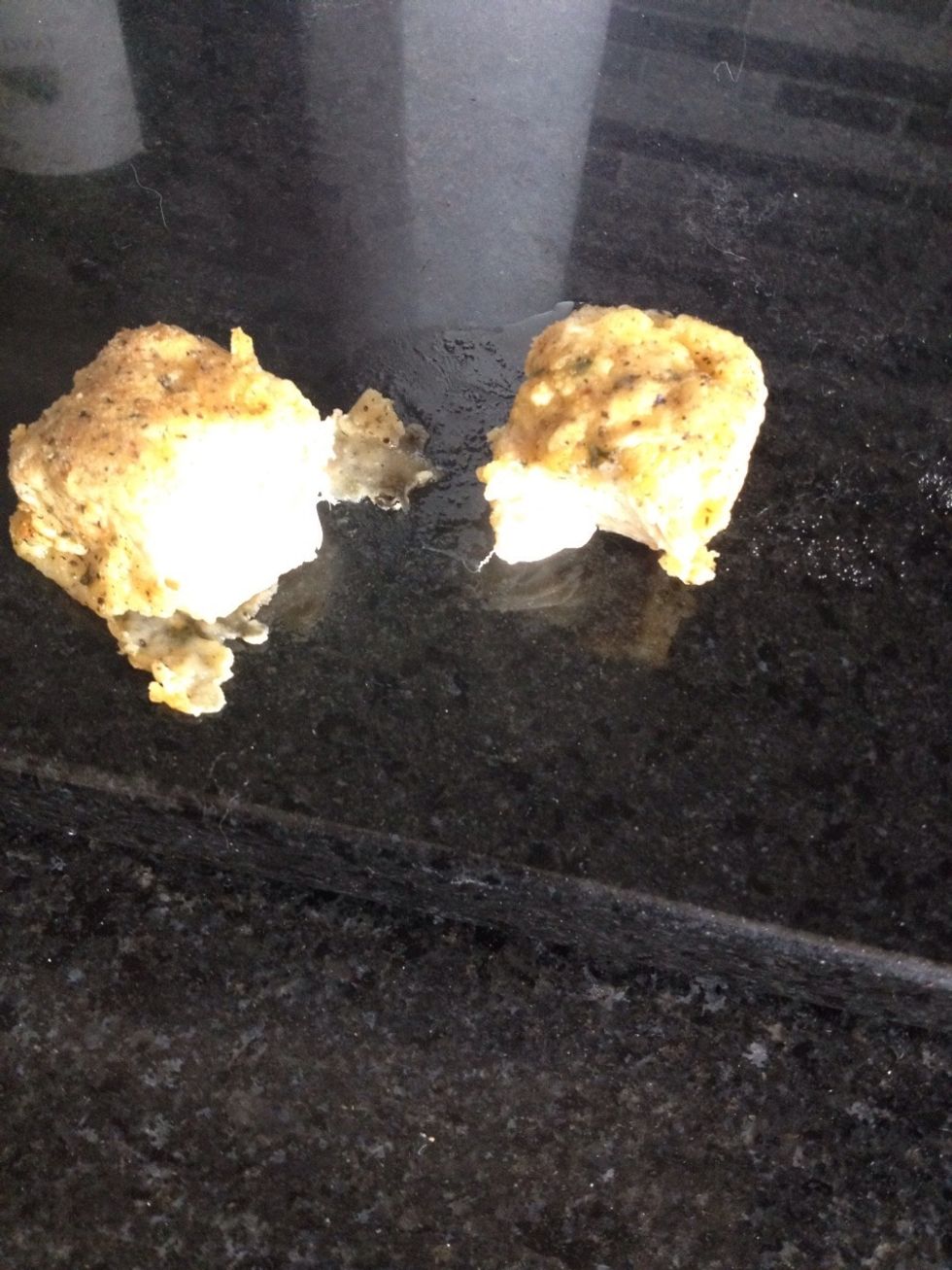 Once twenty minutes are up pull one piece out and check to see the chicken is white and fully cooked through. If so, they're done. If not, give them a couple more minutes and check again.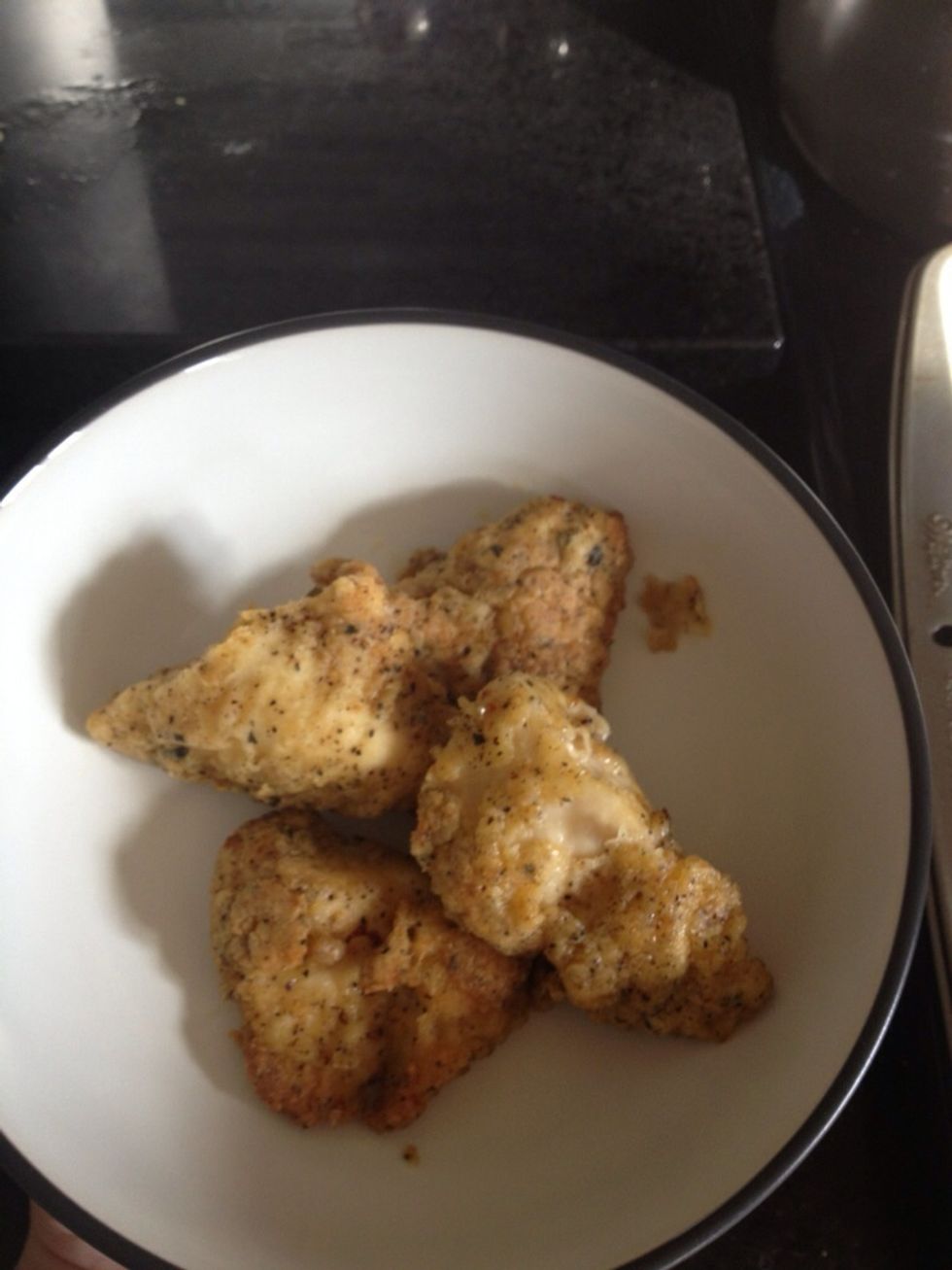 Eat up.
6.0 Boneless skinless chicken breast
2.0c Flour
Salt n pepper
Garlic powder
Buffalo rub
Lemon and dill seasoning
Basil
1.0 Egg
Milk
Olive oil