Make Spicy Efo Riro Soup With Smoked Turkey
157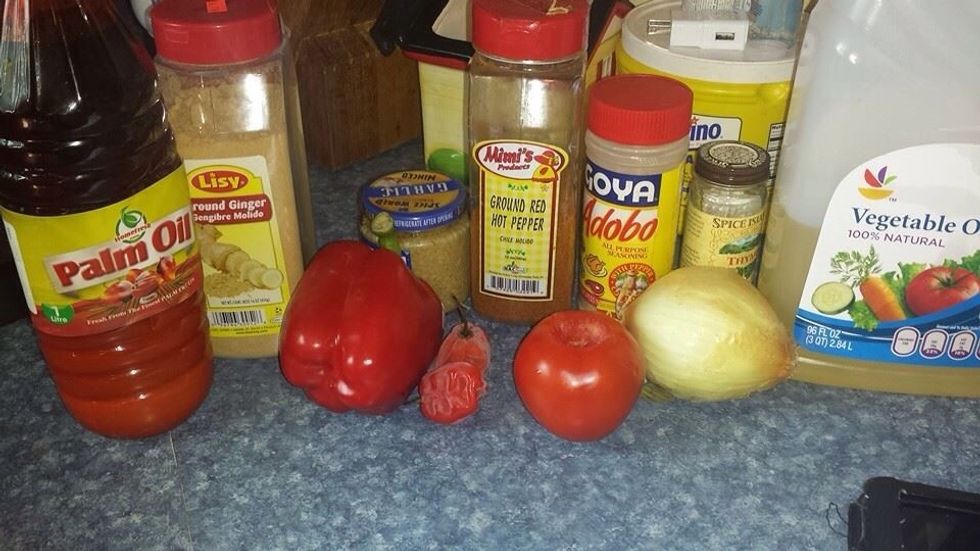 Gather your supplies
You can use either fresh or frozen spinach, I chose frozen, chopped this time.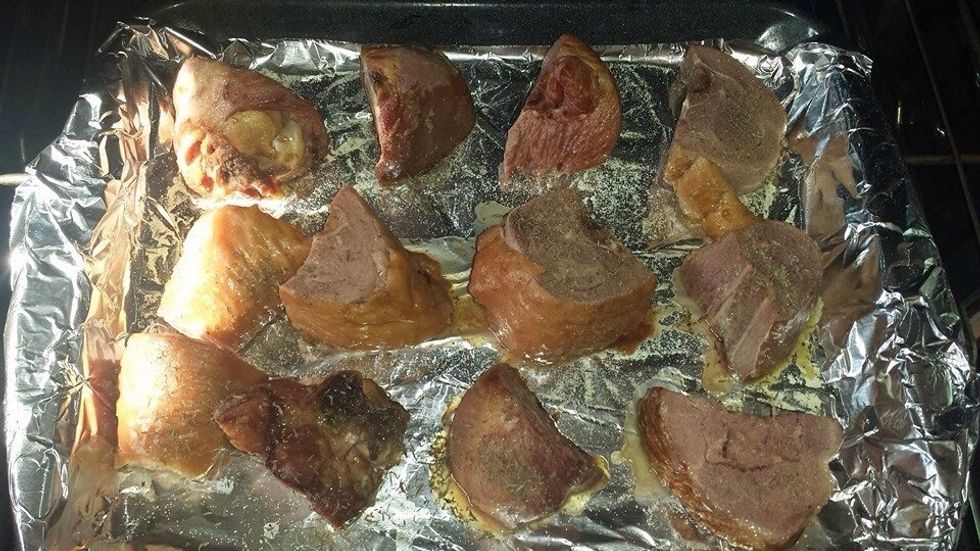 Cover a pan with foil, spray with Pam and place your cut, smoked turkey legs on it. Sprinkle with adobo and thyme. Place in oven at 350* for 45 min til browned.
Blend the tomato, red bell pepper, onion and 1/2 cup water about 2 minutes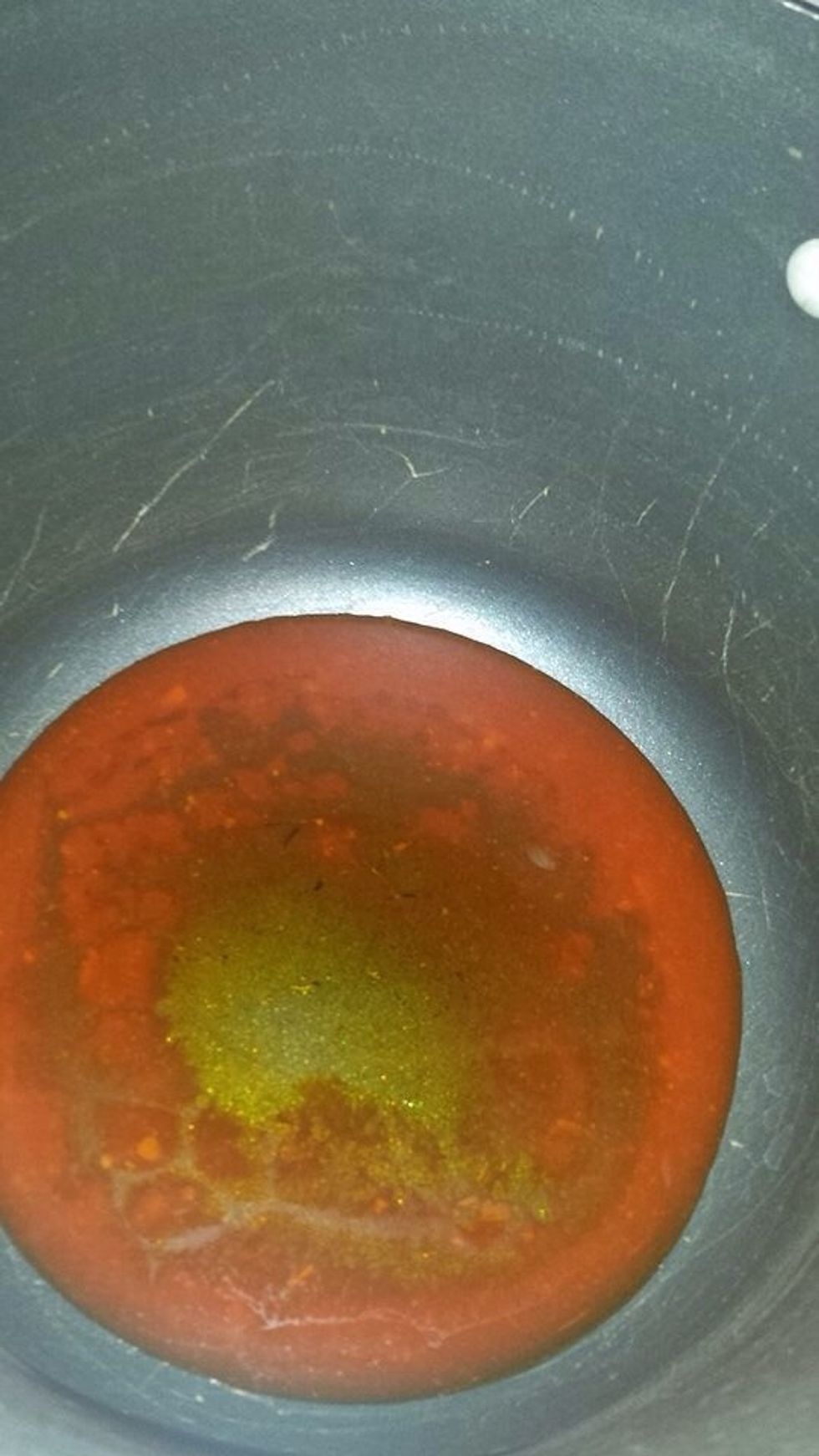 Add 1/2 cup each vegetable oil and palm oil and heat on medium til hot.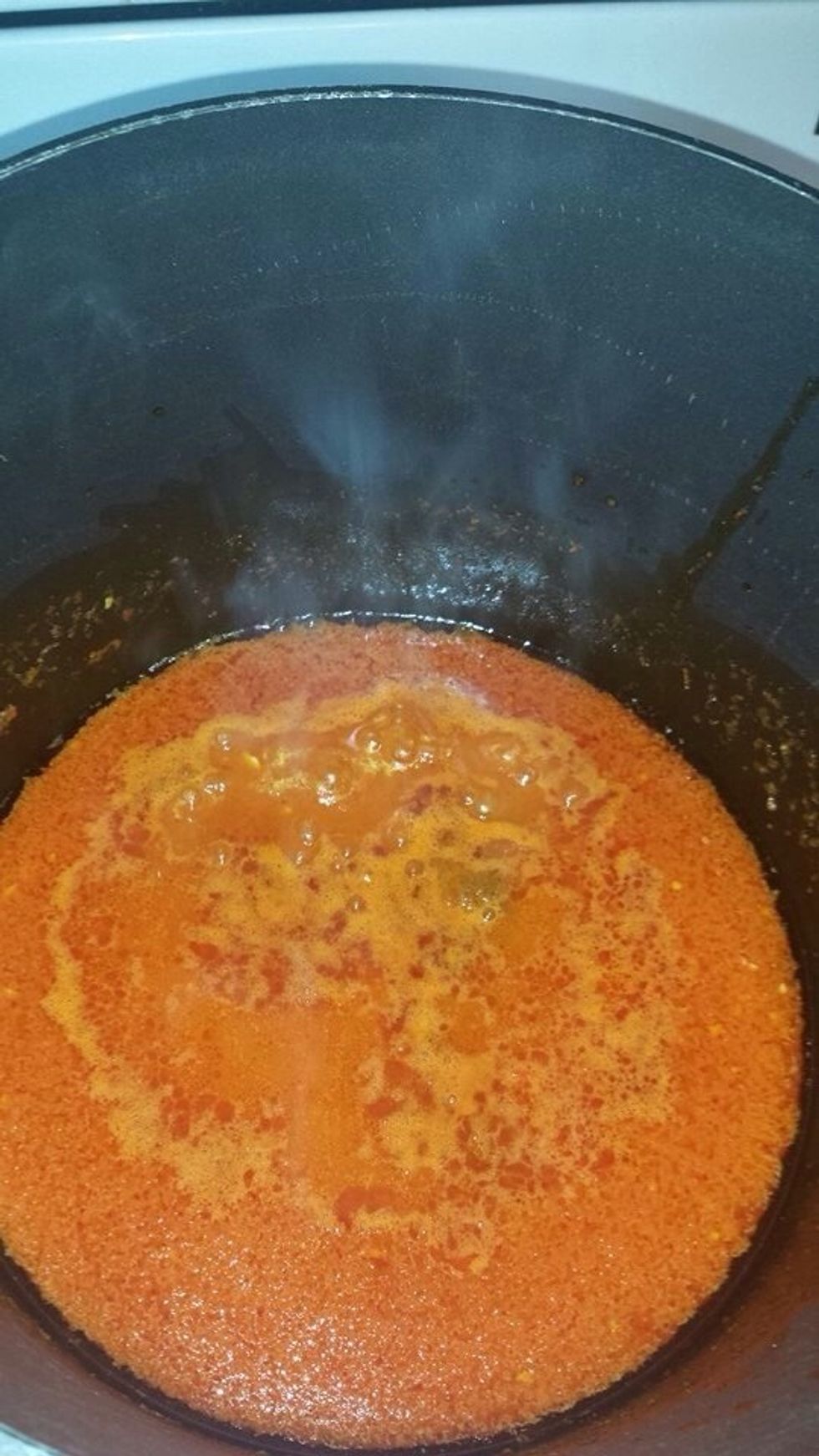 Add tomato mixture carefully and cook about 30 minutes, stirring occasionally
Meat should look about like this when done.
Add spinach and meat to tomato mixture and cook about 5 minutes, stirring often. Make sure you drain the spinach well, extracting most of the water.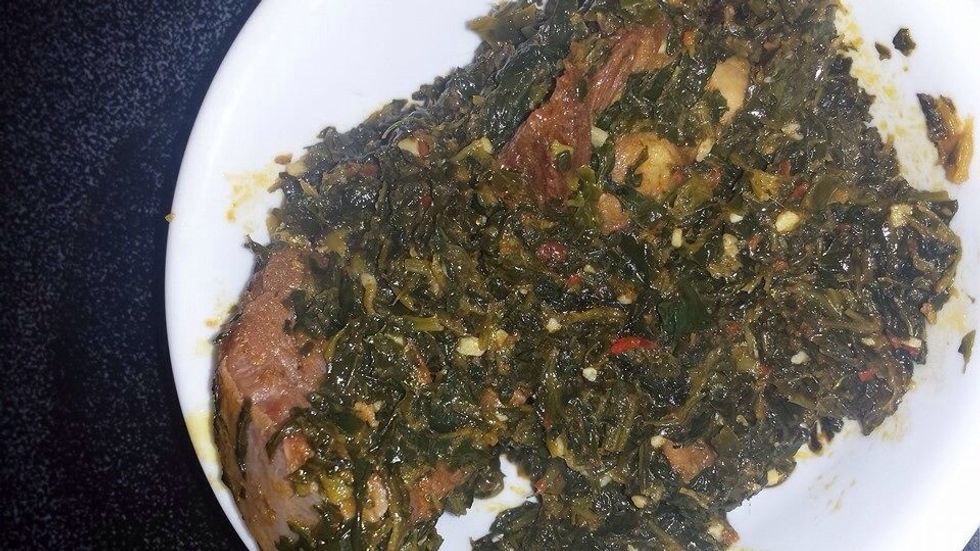 I like to eat it alone.
But you can serve it with pounded yam(iyan) or ebba.
Smoked turkey leg cut in pieces
Chopped spinach
1.0 Red bell pepper
2.0 Harbanero peppers
1.0 Tomato
1.0 Onion
4.0tsp Chopped garlic
1.0Tbsp Ground ginger
1.0tsp Red pepper
2.0 Maggi cube
1/2c Water
Adobo
1.0tsp Thyme