How to make spicy coconut soup
This soup goes really fast to make which is great cooking a weekday.
14
This is the kind of recipe where you usually have most of the ingredients, at least if you like Asia inspired cooking. And all ingredients are cheap which is a good thing this time of year 😀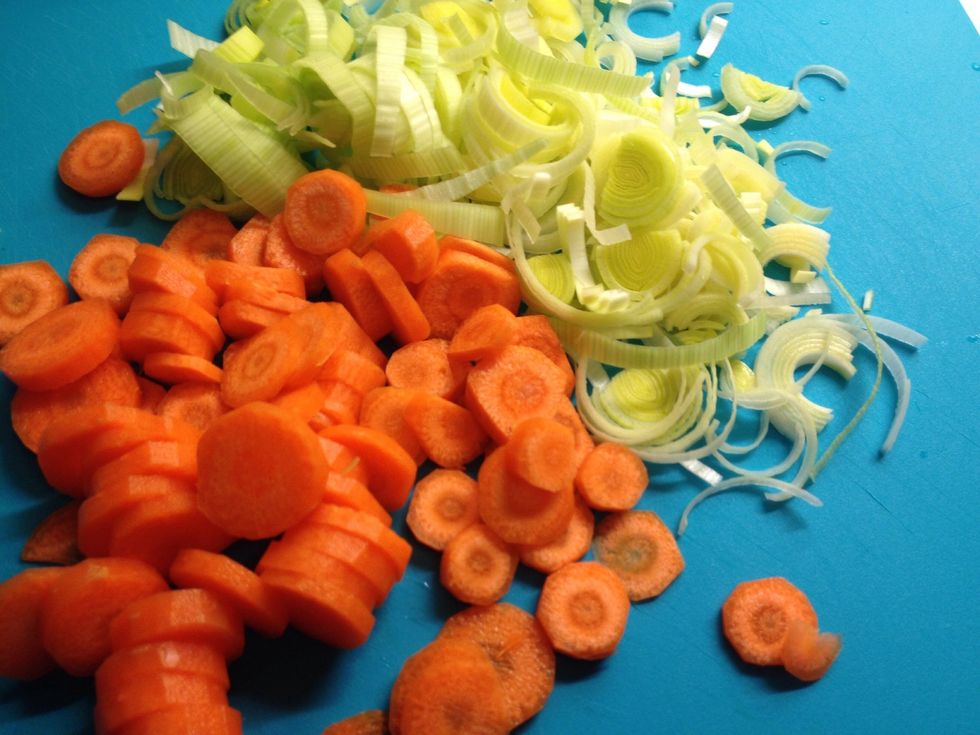 Peel and slice the carrots and the leek. I am guessing that broccoli also goes really well with the flavors.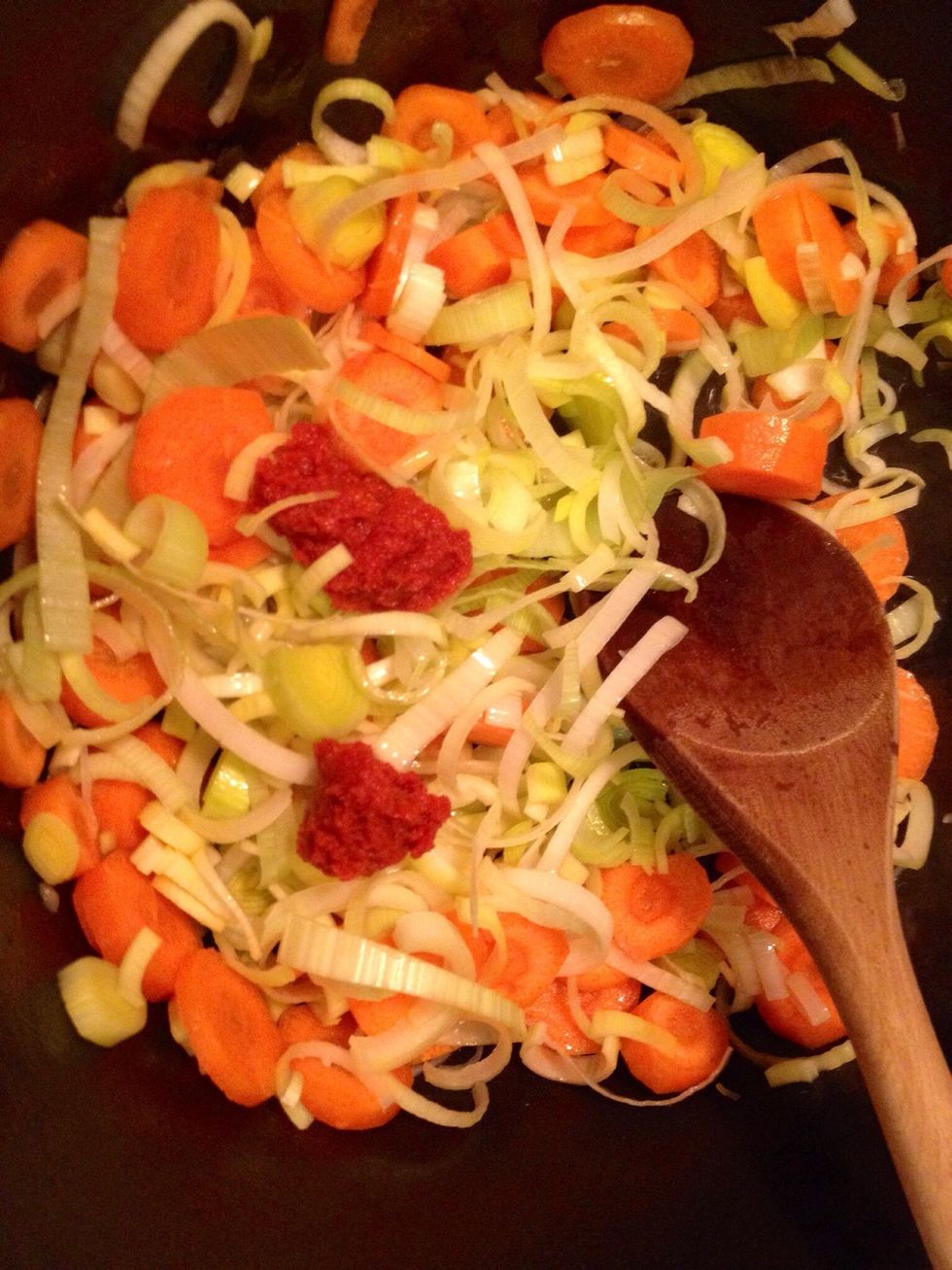 In a pan, gently soften the veggies with the red curry paste in some oil.
When the veggies are mixed with the curry paste...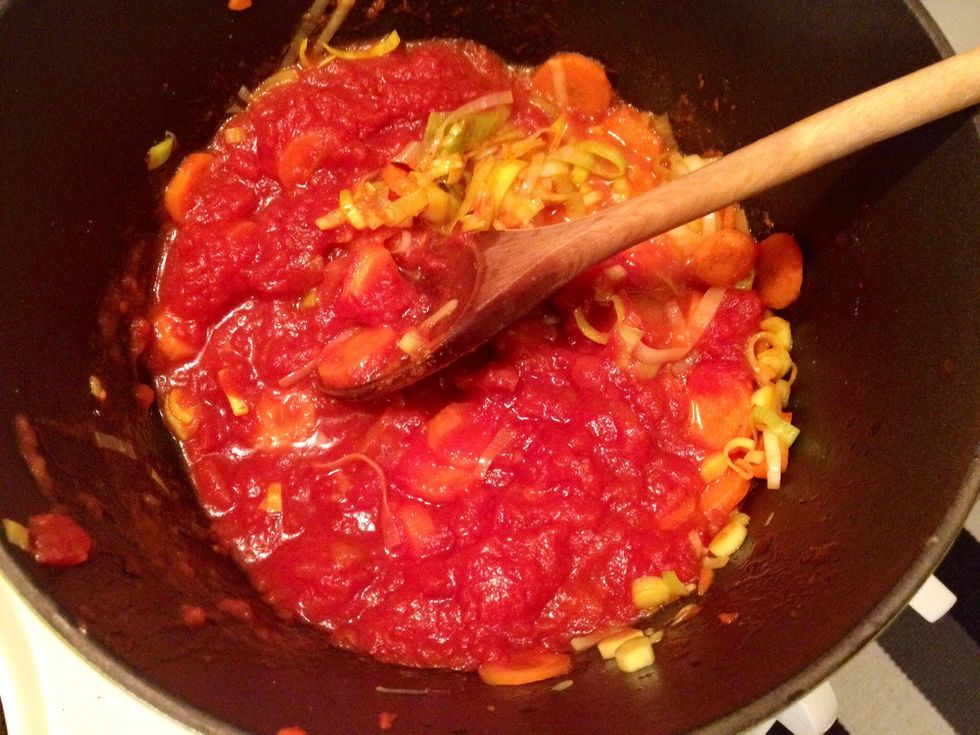 ...add the canned tomatoes.
Also add the coconut milk..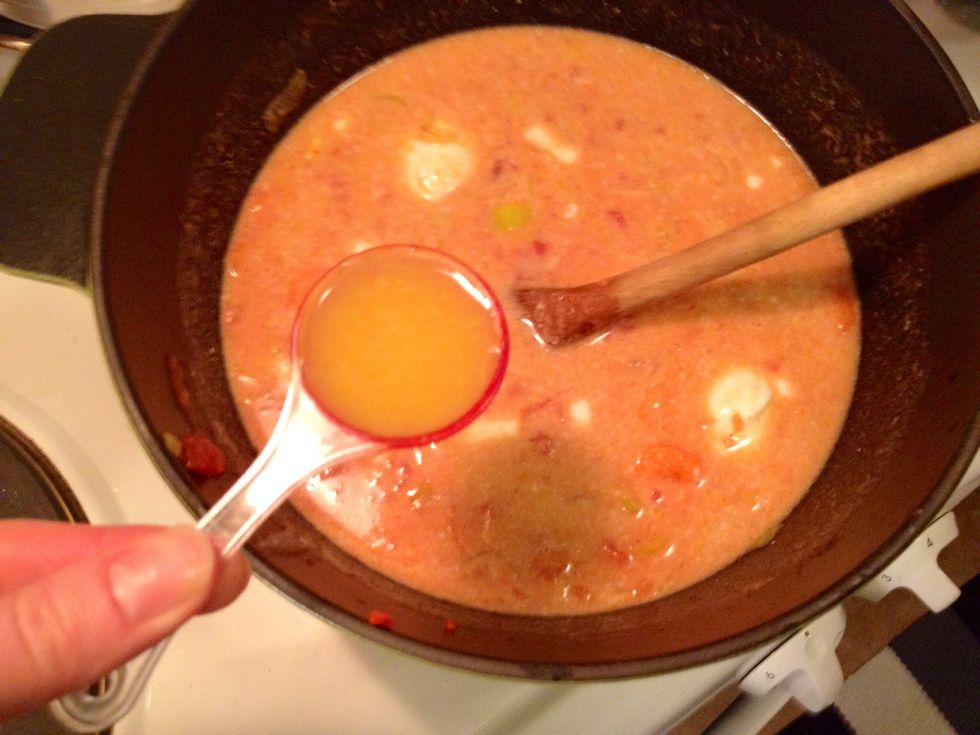 The orange and the lime juice, the ginger..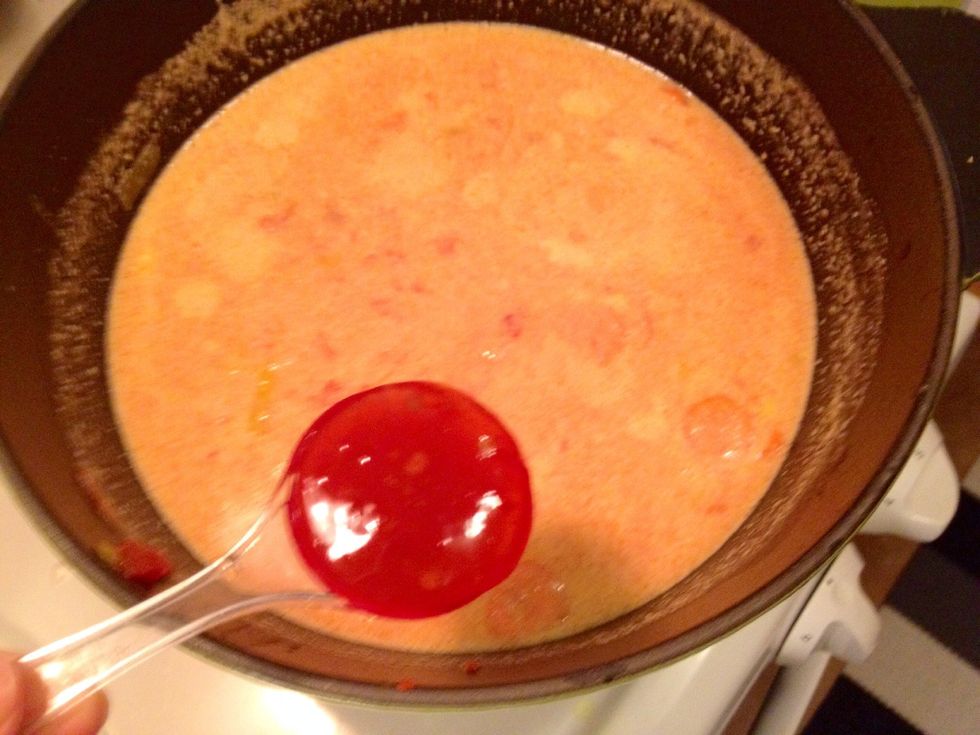 ..and the sweet chili sauce. Also add fish sauce and chicken broth.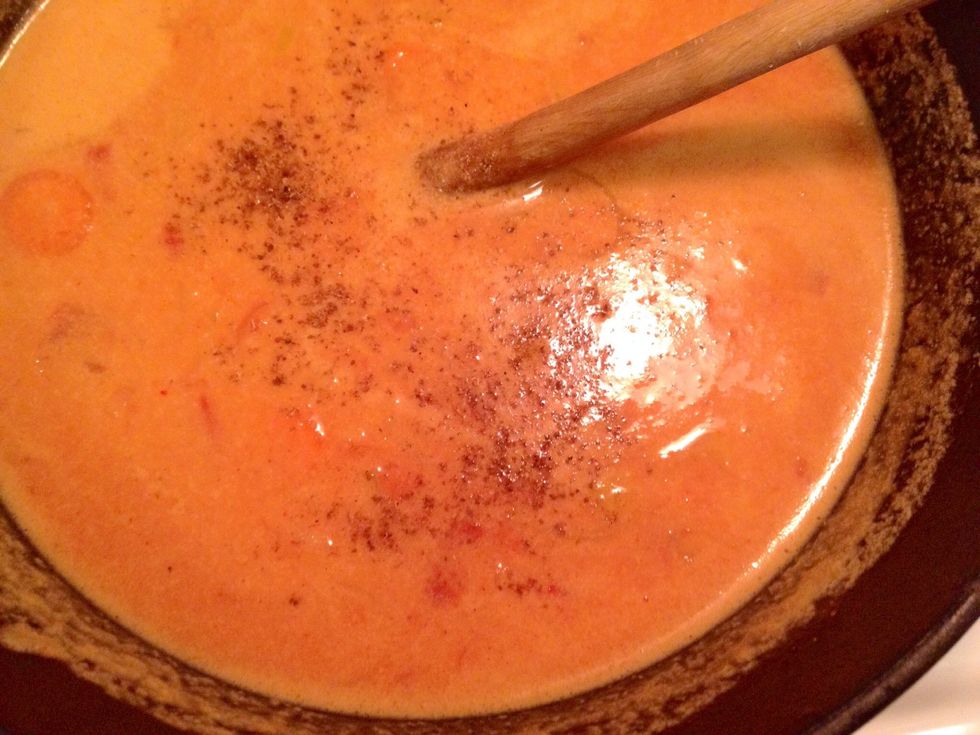 Mix well and add cilantro.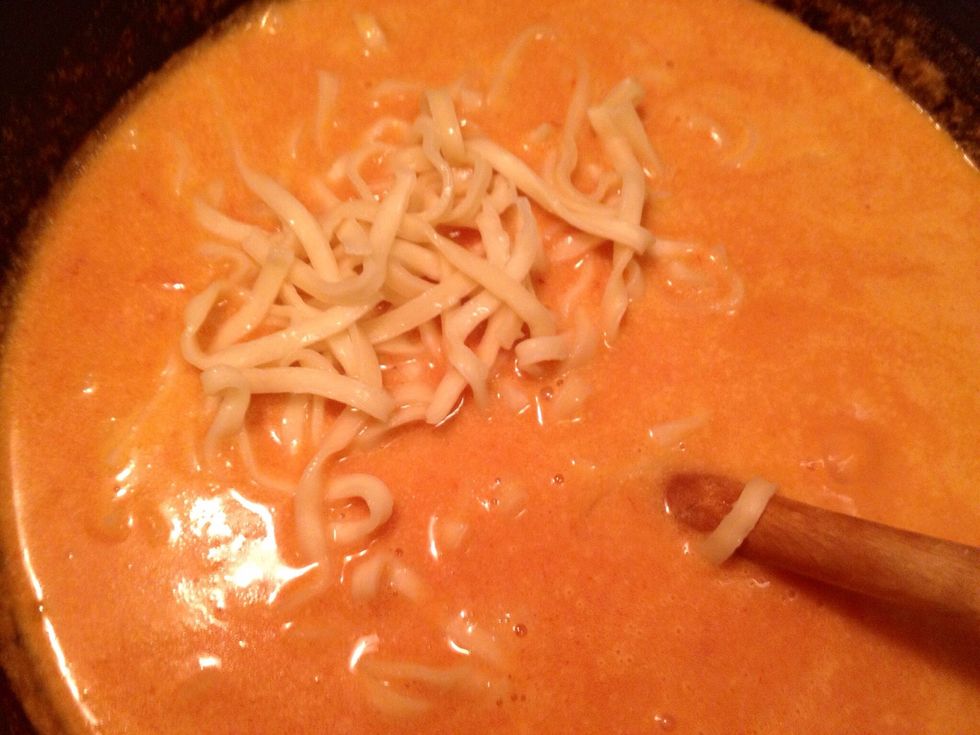 Adding noodles makes the soup more filling.you could also add shrimps if you prefer non-vegetarian dishes.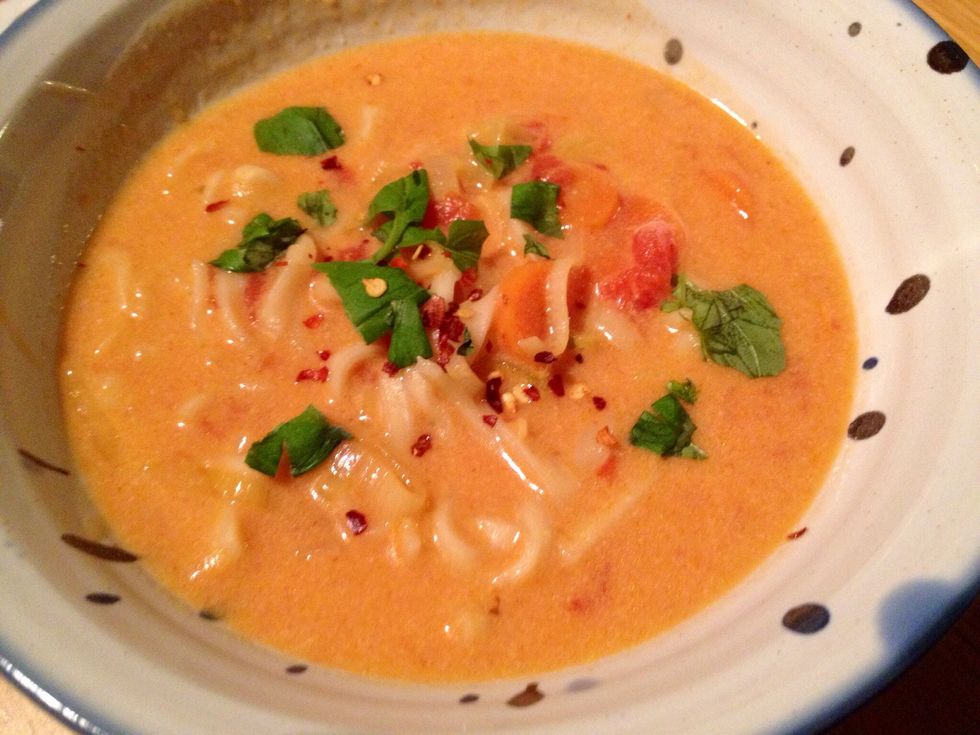 Serve with fresh cilantro, flat parsley or basil and chili flakes.
3.0 Carrots
1/2 Leek
2.0tsp Red curry
400.0g Canned tomatoes
800.0ml Coconut milk
1/2Tbsp Freshly grated ginger
1.0Tbsp Freshly squeezed orange juice
1.0Tbsp Freshly squeezed lime juice
1/2Tbsp Fish sauce (nam pla)
1.0Tbsp Chicken broth
2.0Tbsp Sweet chili sauce
2.0Tbsp Sunflower oil
Cilantro
Chili flakes
Karin Siöö
Lives in Sweden. Gets inspiration from trips, blogs & international students I meet at work.