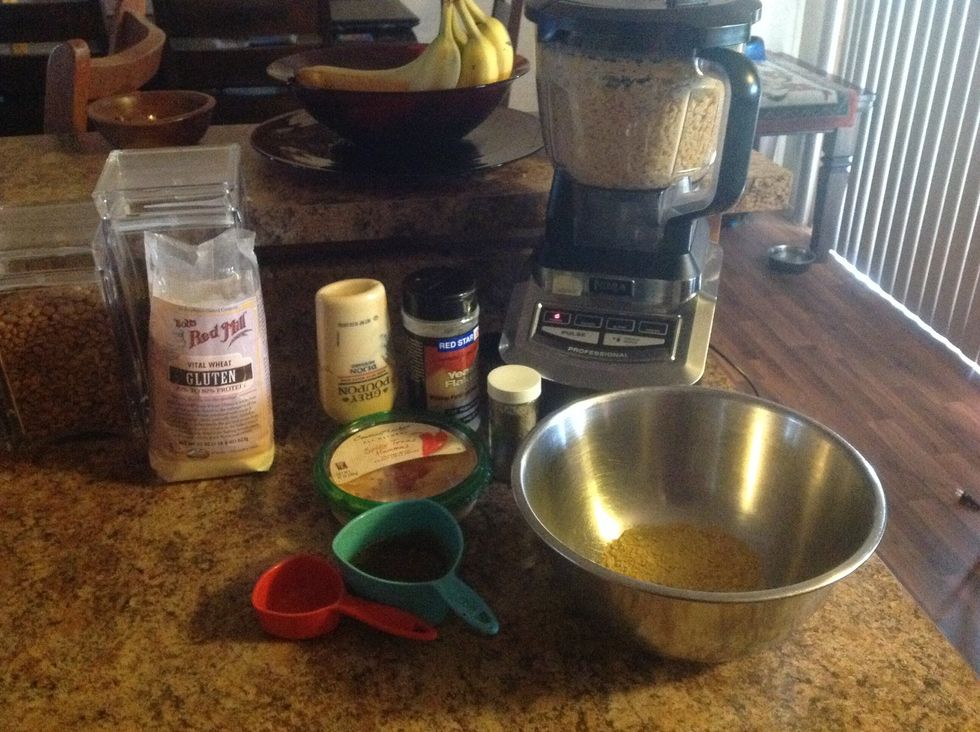 Vital wheat gluten and nutritional yeast can be found at health food stores or online. Preheat oven to 350 and line a baking sheet with parchment paper.
Add the hummus, Dijon and seasonings then mix with the mashed chickpeas.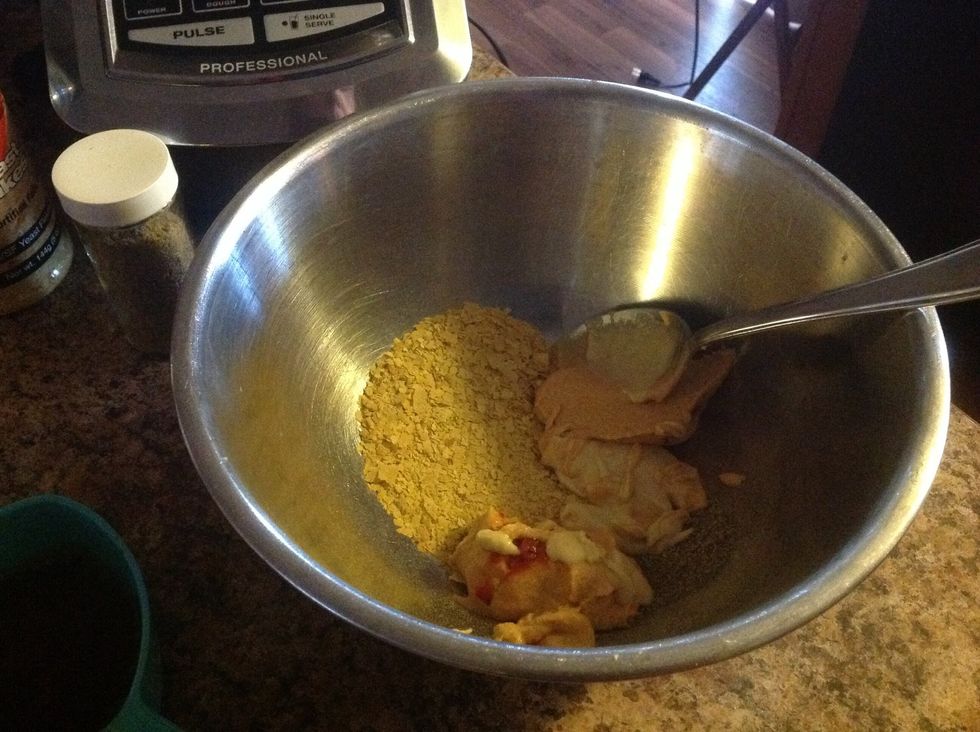 Add the wheat gluten and enough veg broth to get a dough formed, mix well with your hands to incorporate everything.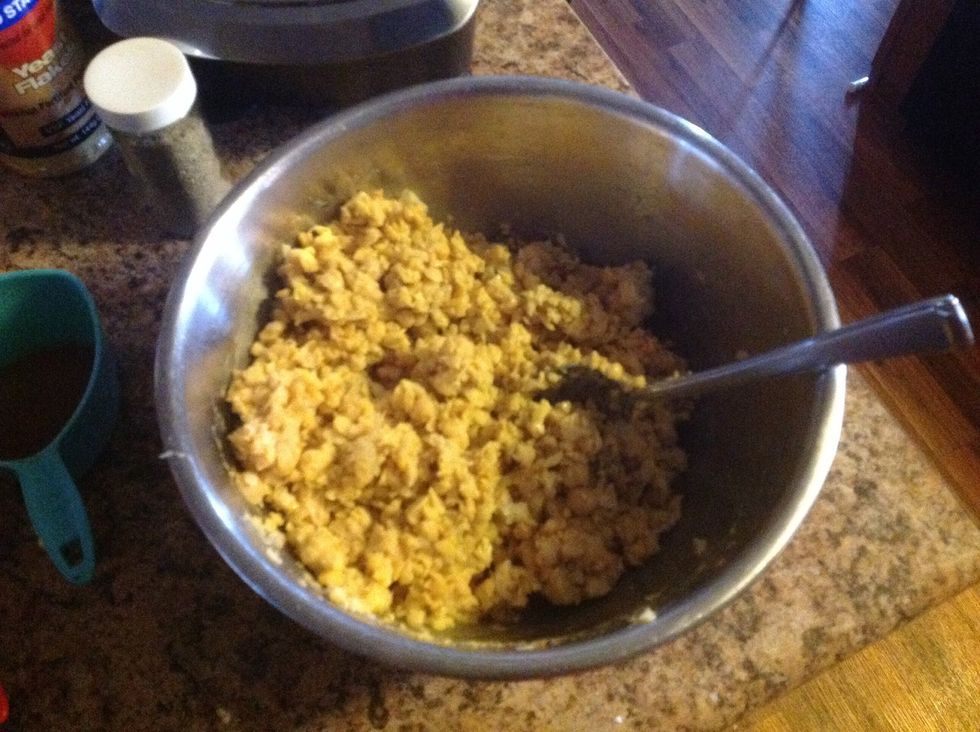 Knead with your hands until a soft dough forms. Let rest for 5 minutes.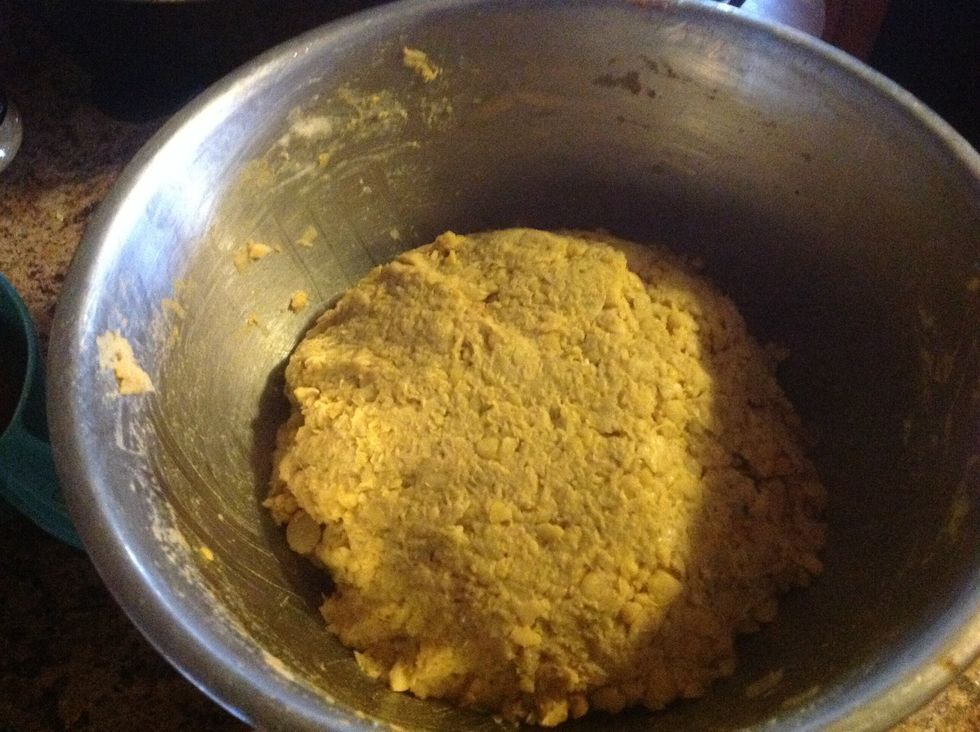 After kneading, it should look like this.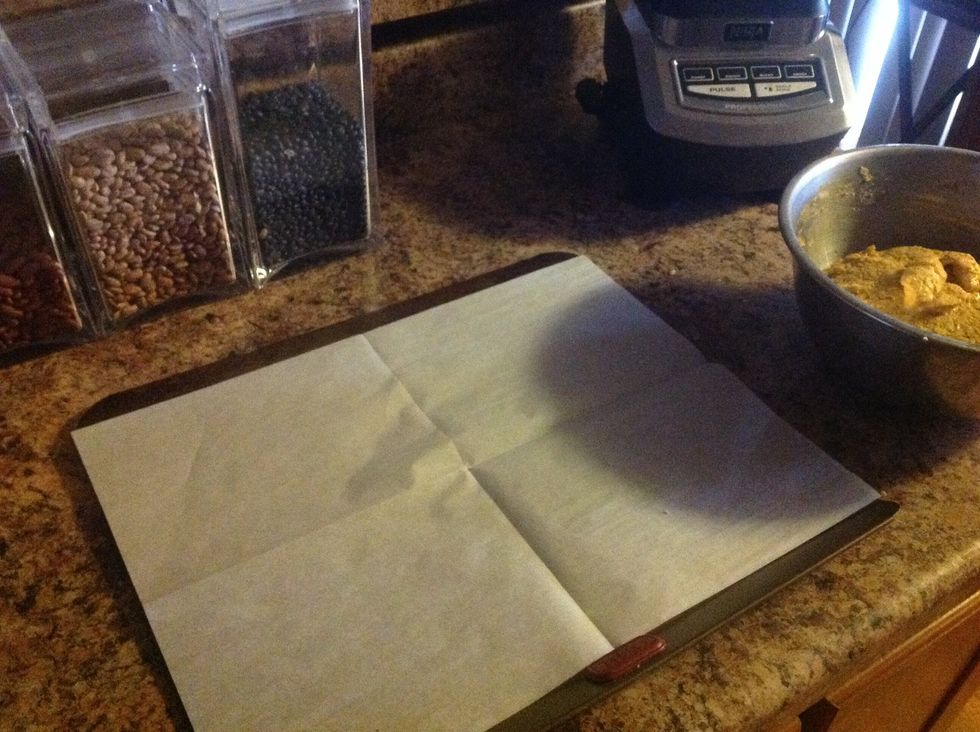 Divide into 12 medium sized balls, flatten with your hand into cutlets and place on the baking sheet lined with parchment paper.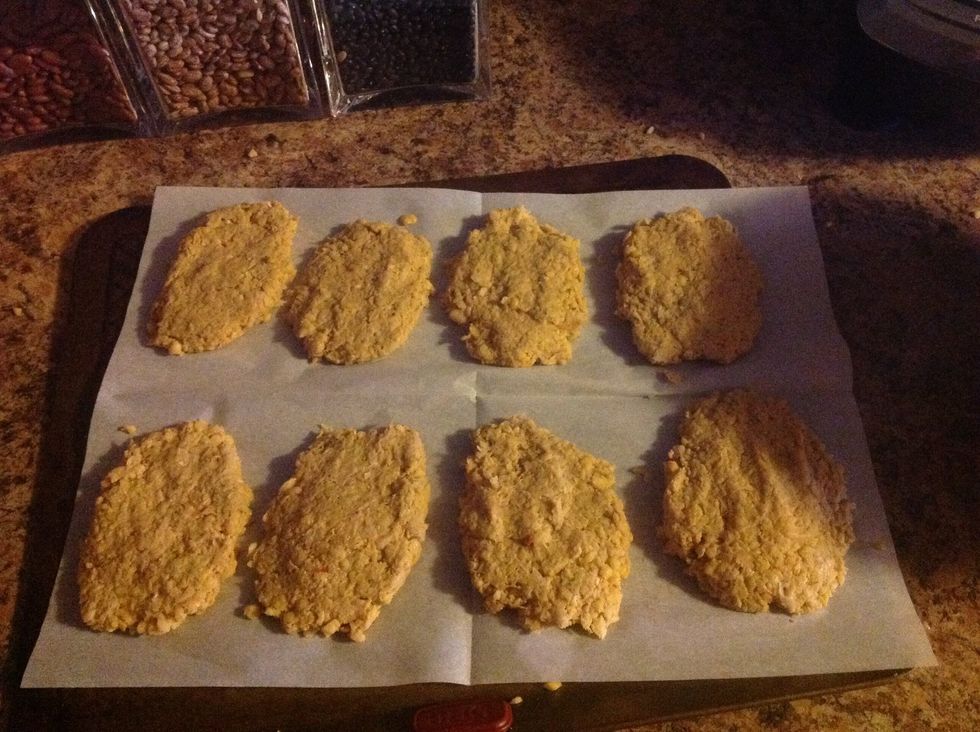 They should hold together very well, but take care when turning so they don't break.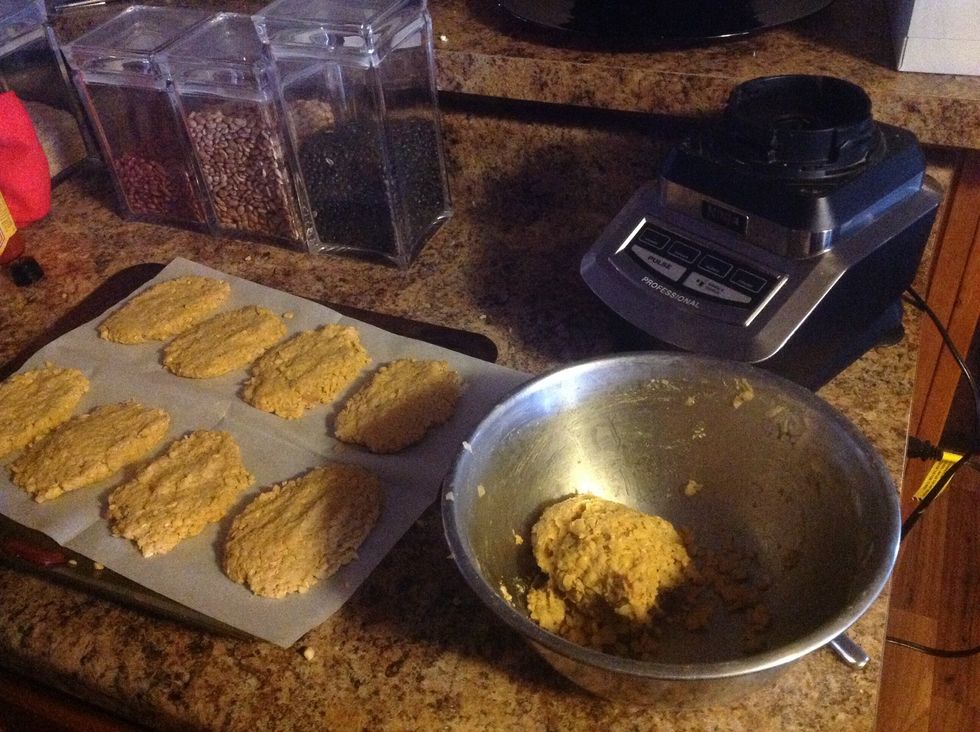 If you can bake them all at once go for it, my baking sheet wasn't big enough so I baked the last four separately with some extra spice on them.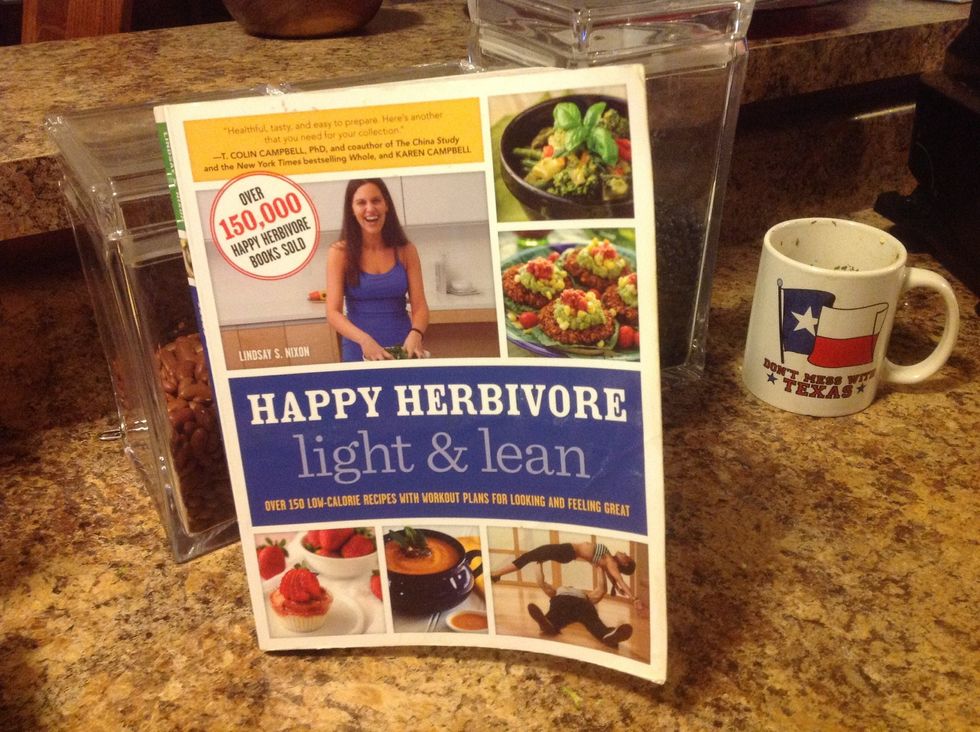 Adapted from the Happy Herbivore Light & Lean cookbook by Lindsay Nixon. Check out her blog at HappyHerbivore.com, if you're interested in plant-based comfort foods and simple delicious recipes.
These were flipped 3 times, and were just right.
3.0c cooked chickpeas, mashed (fork or blender pulse)
0.0c nutritional yeast
1.0Tbsp poultry seasoning *mix of sage, italian herbs
2.0Tbsp hummus, spicy
1.0c vegetable broth
2.0Tbsp Dijon mustard
Hot sauce or cajun seasoning, to taste
0.0c Vital wheat gluten flour