Make Spicy Beef Patties With Ginger Root Veggies
10
If you wish to make the whole fish including the root veggies begin prepping them. We used potatoes, parsnips, carrots and celery root. The twist is to grate garlic and ginger on top.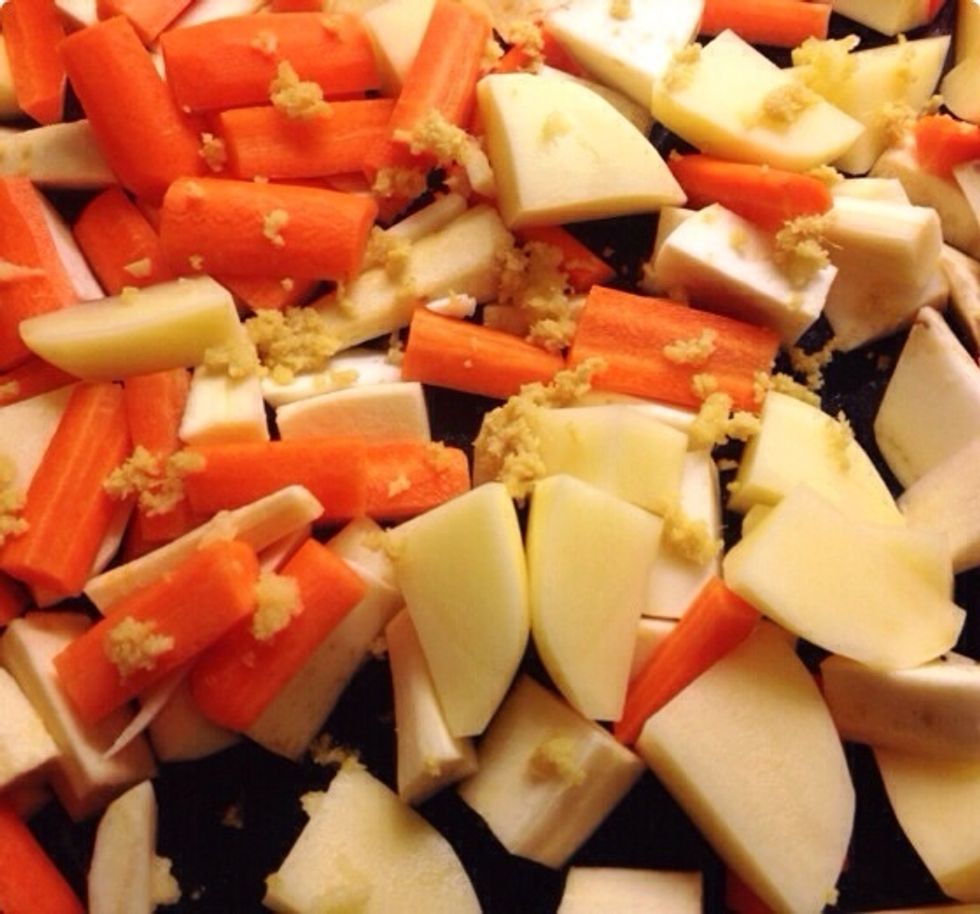 If you wish go make the full dish, begin to prep the root veggies.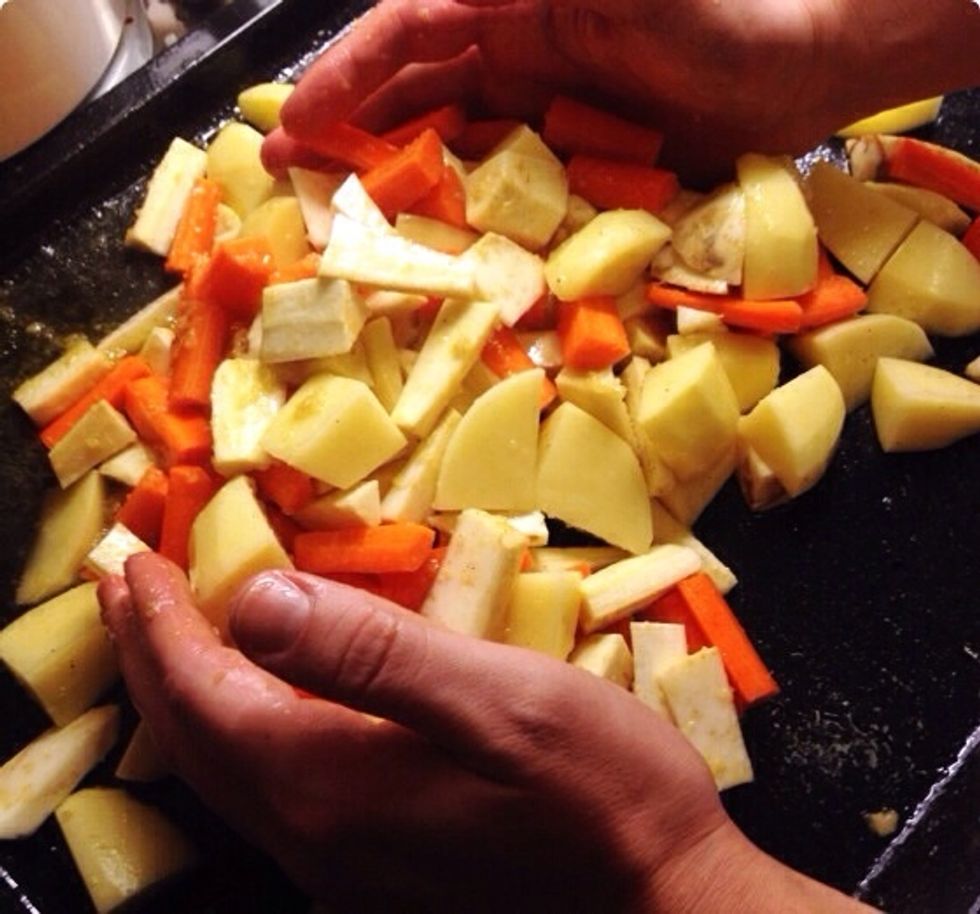 Cut carrots, potatoes, parsnips and celery root in chunks. Sprinkle some chopped garlic over the veggies. Then grate fresh ginger on top and put in the oven, at 200 C.
Be generous with the ginger, it is what gives this dish something extra!
Cook the veggies 30-40 min. While the veggies are in the oven start making the patties.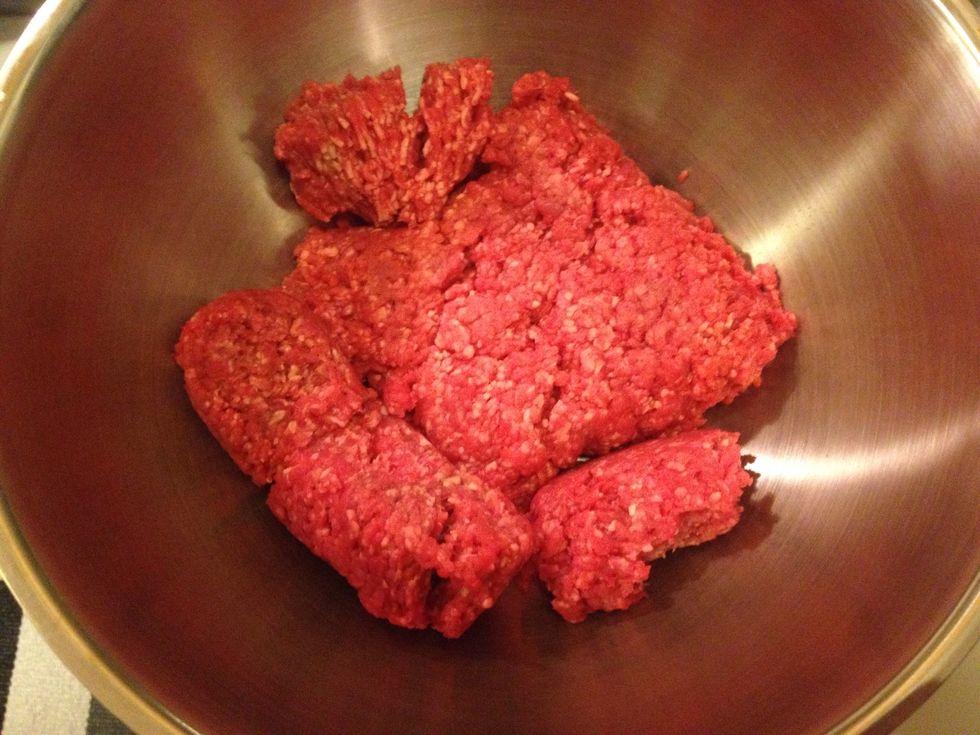 Mix the beef with..
..chopped onion and garlic..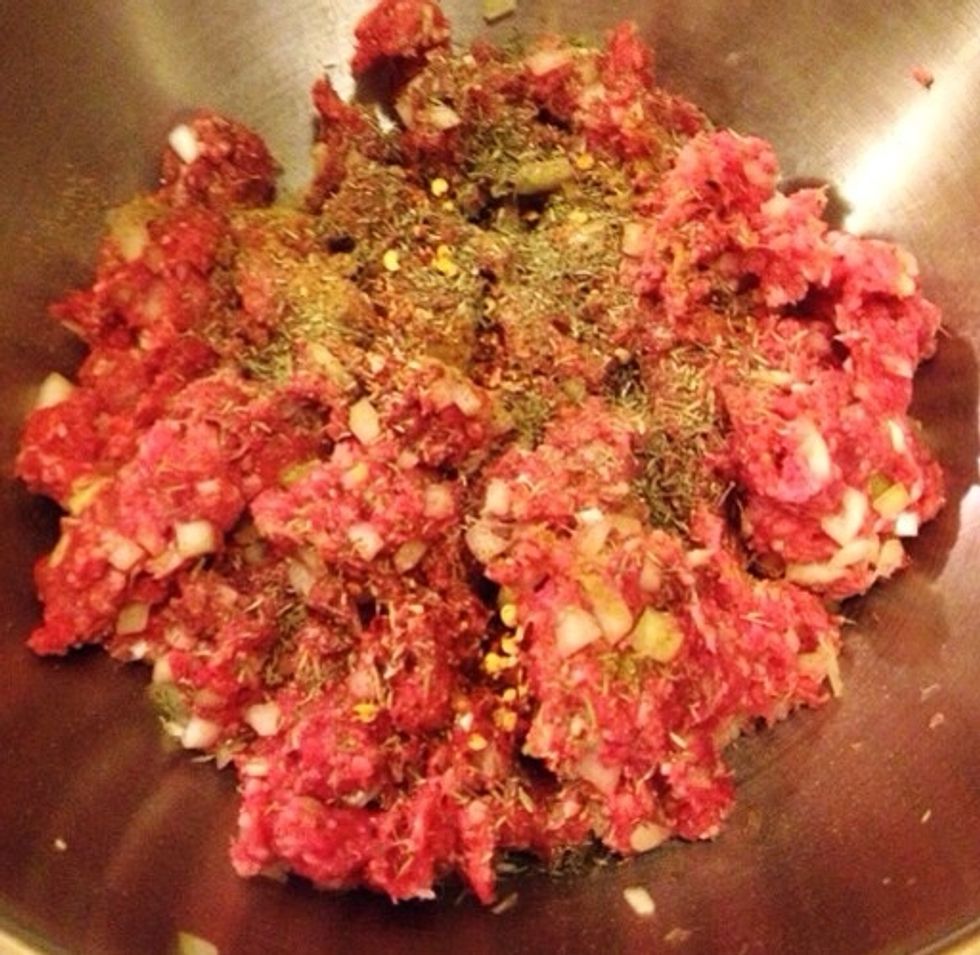 ..cumin, thyme, chili flakes, salt & black pepper.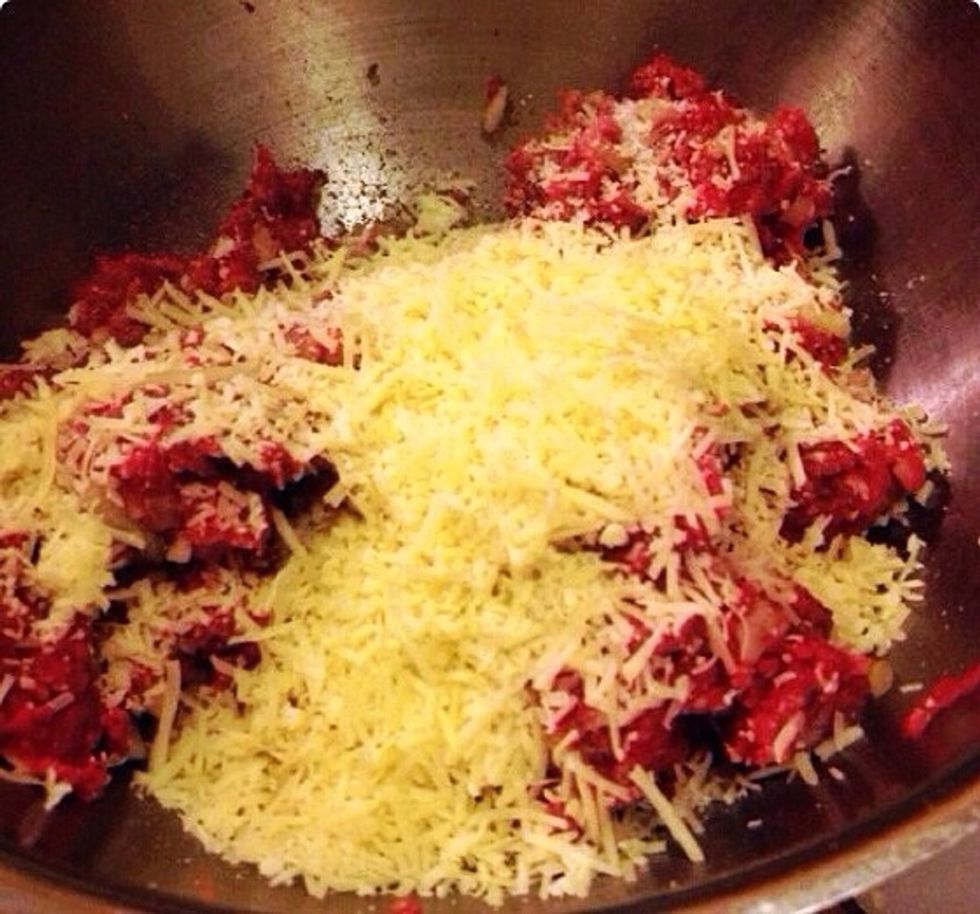 Also add the egg and the cheese.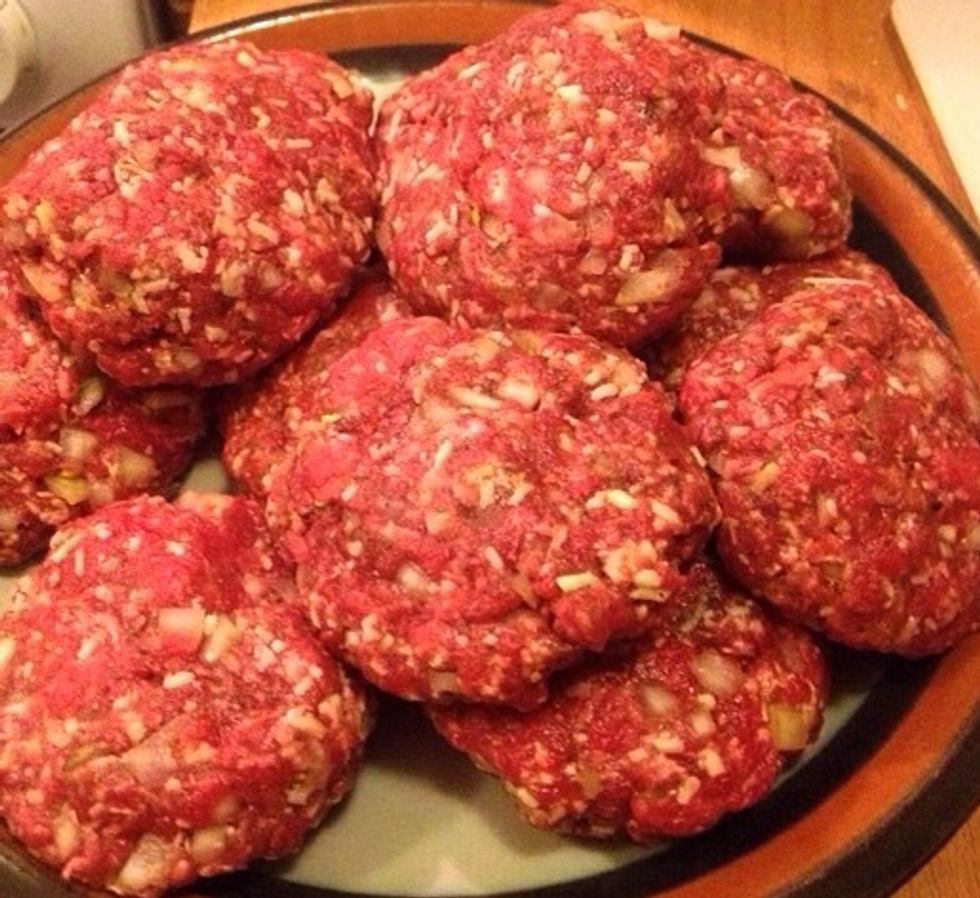 Form 8 (or so) patties.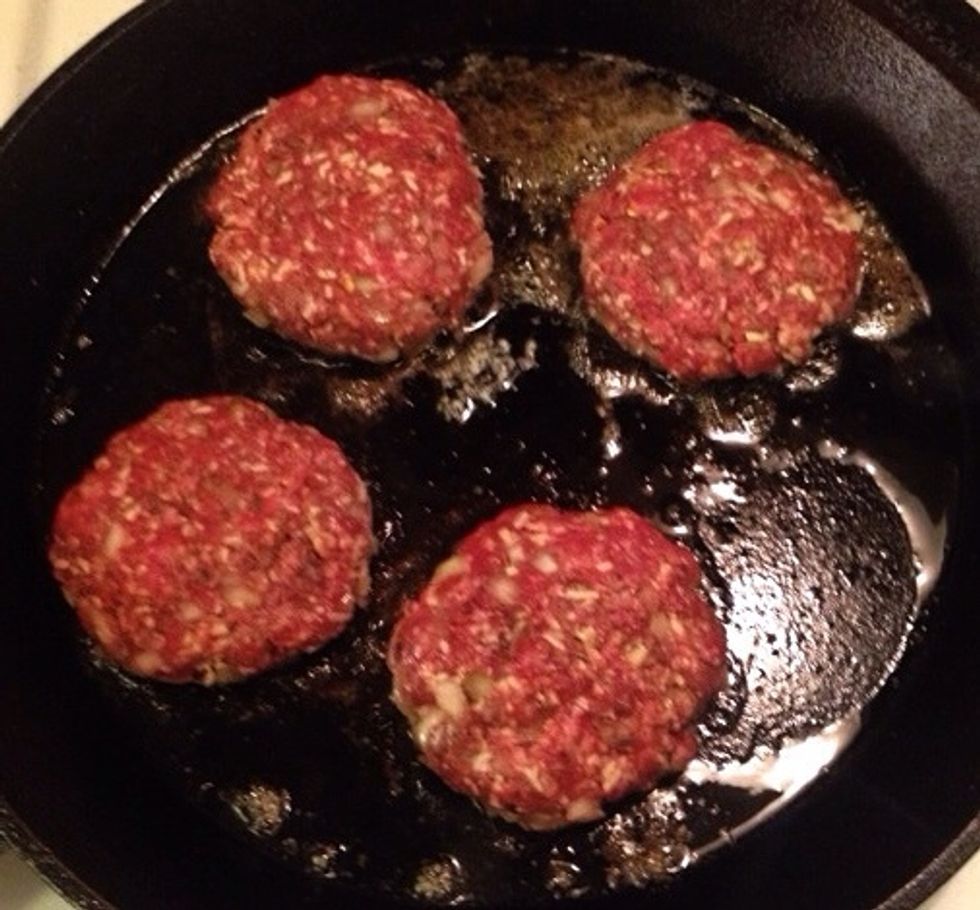 Heat up some olive oil and butter in a skillet. Give the patties some color on each side. Then put them in an oven dish and cook the remaining time in the oven.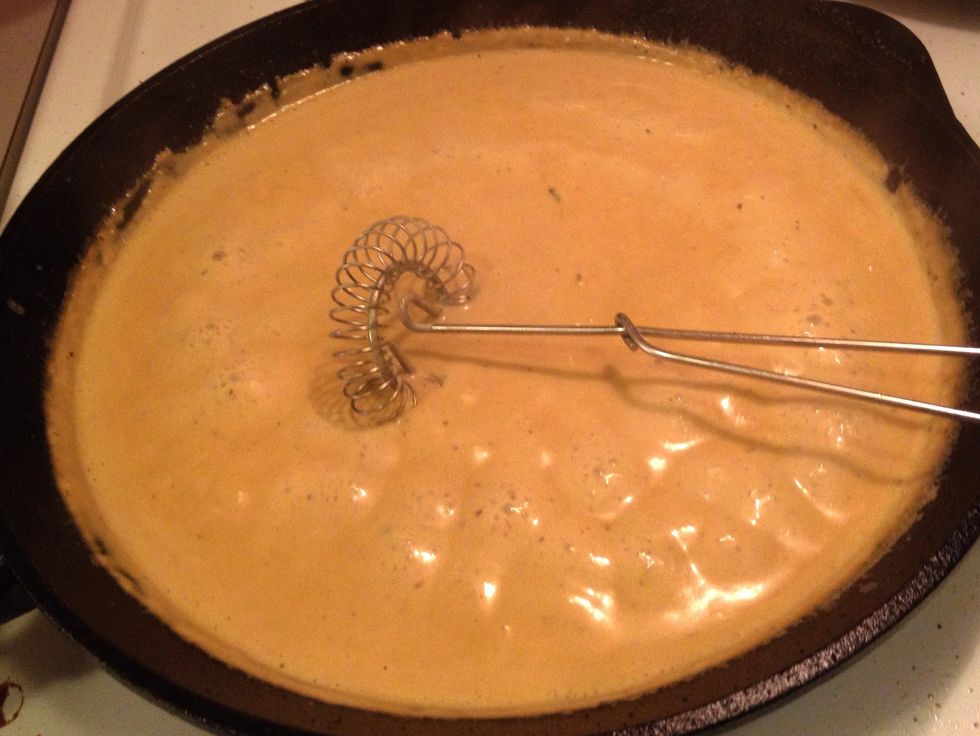 When all the patties have gotten some color and are in the oven pour milk and cream into the skillet (don't clean it before). Add remaining ingredients except for the parsley.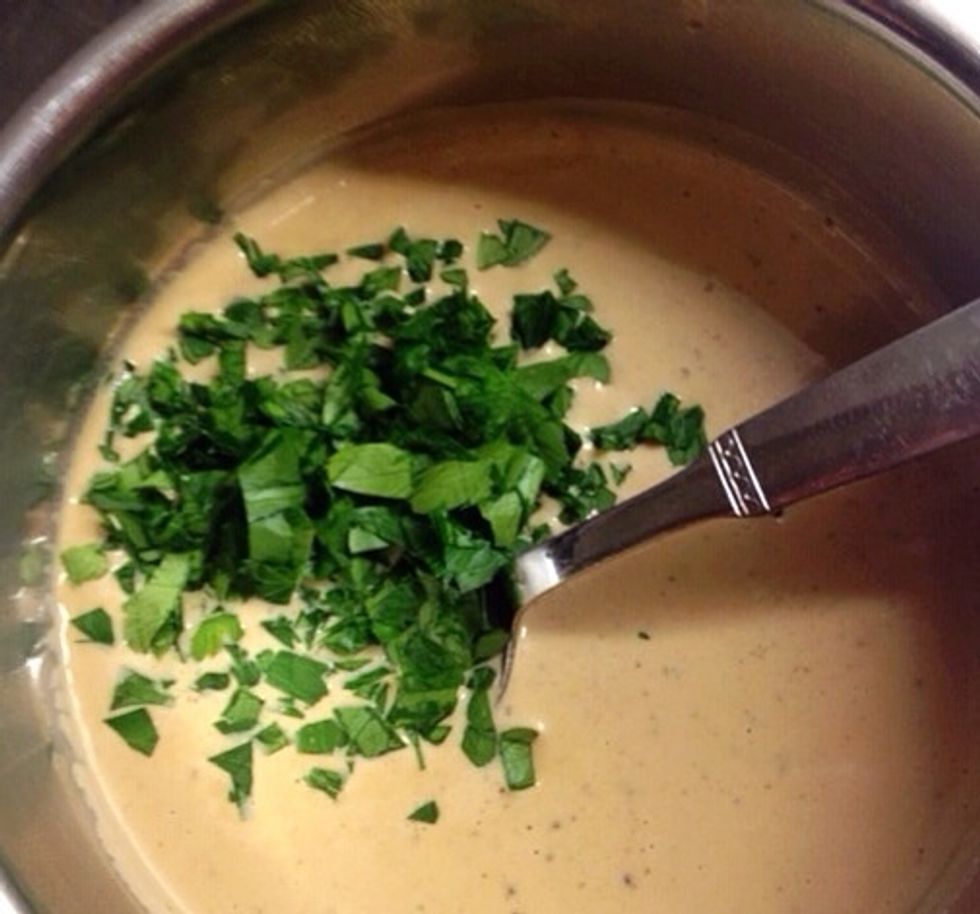 Heat up the sauce, and let boil 5-10 min. Then sift it .Lastly add the chopped parsley, but save some for decoration.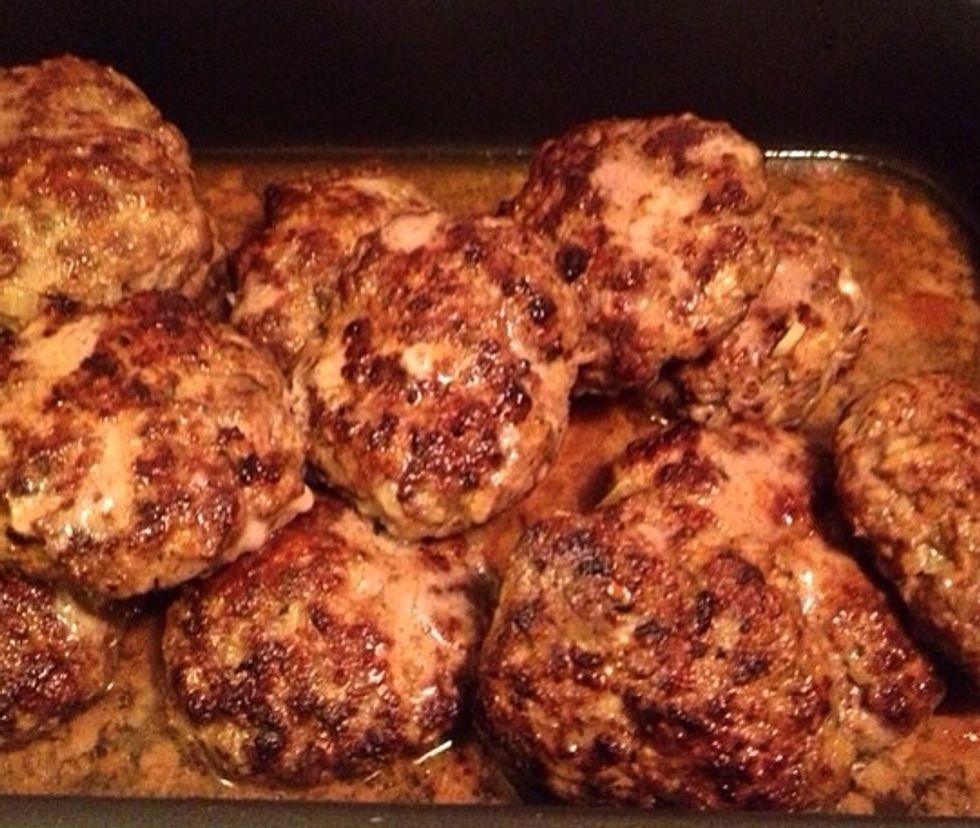 Here are the patties coming out from the oven.
Serve with the veggies and the cream sauce.
500.0g Ground beef
1.0 Onion
2.0 Garlic cloves
2.0pch Chili flakes
2.0tsp Thyme
3/4tsp Cumin
1.0tsp Salt
1.0pch Black pepper
75.0g Grated cheese
1.0 Egg
The sauce:
200.0ml Cream
100.0ml Milk
1.0tsp Veal broth
1/2Tbsp Japanese soy
Chopped parsley
Karin Siöö
Lives in Sweden. Gets inspiration from trips, blogs & international students I meet at work.