Spicy, crisp, lean, and filling for dinner!
17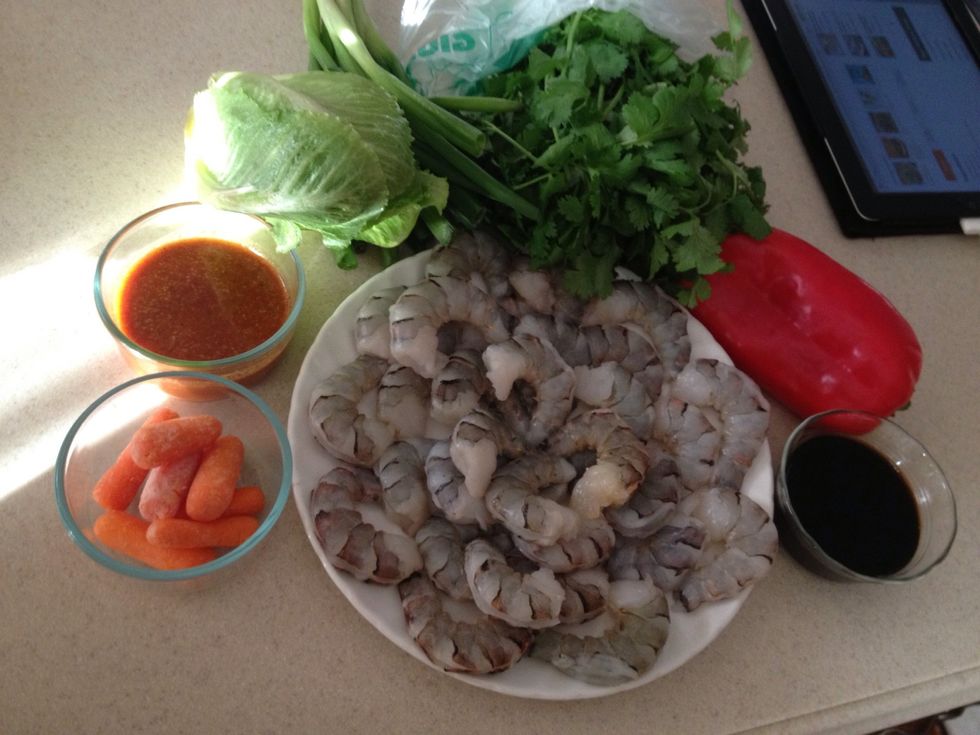 Gather your ingredients.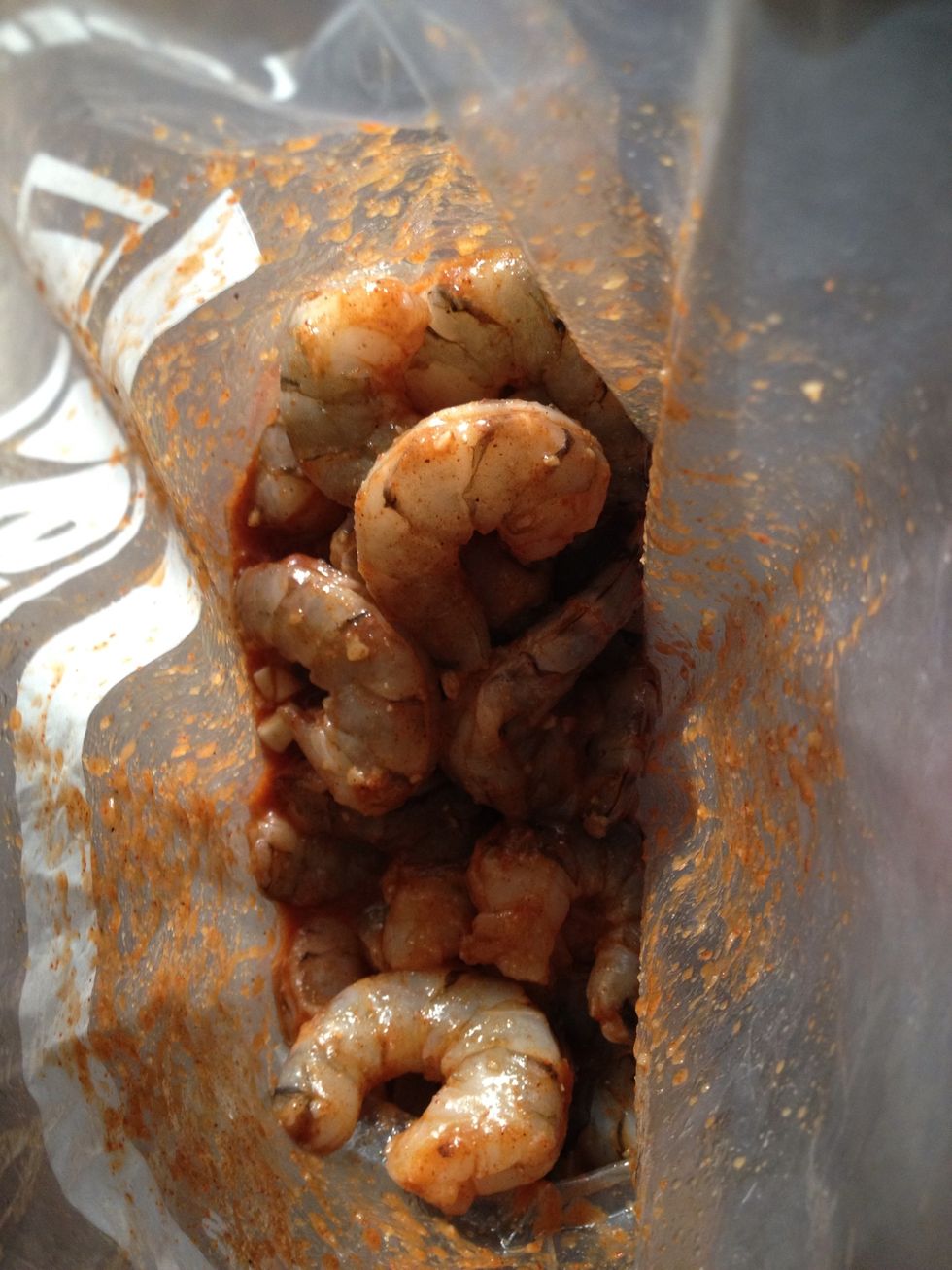 Add chopped garlic, sriracha sauce, 2 tbsp of oil, and shrimp to plastic resealable bag. Mix well and leave to marinate in fridge for at least one hour.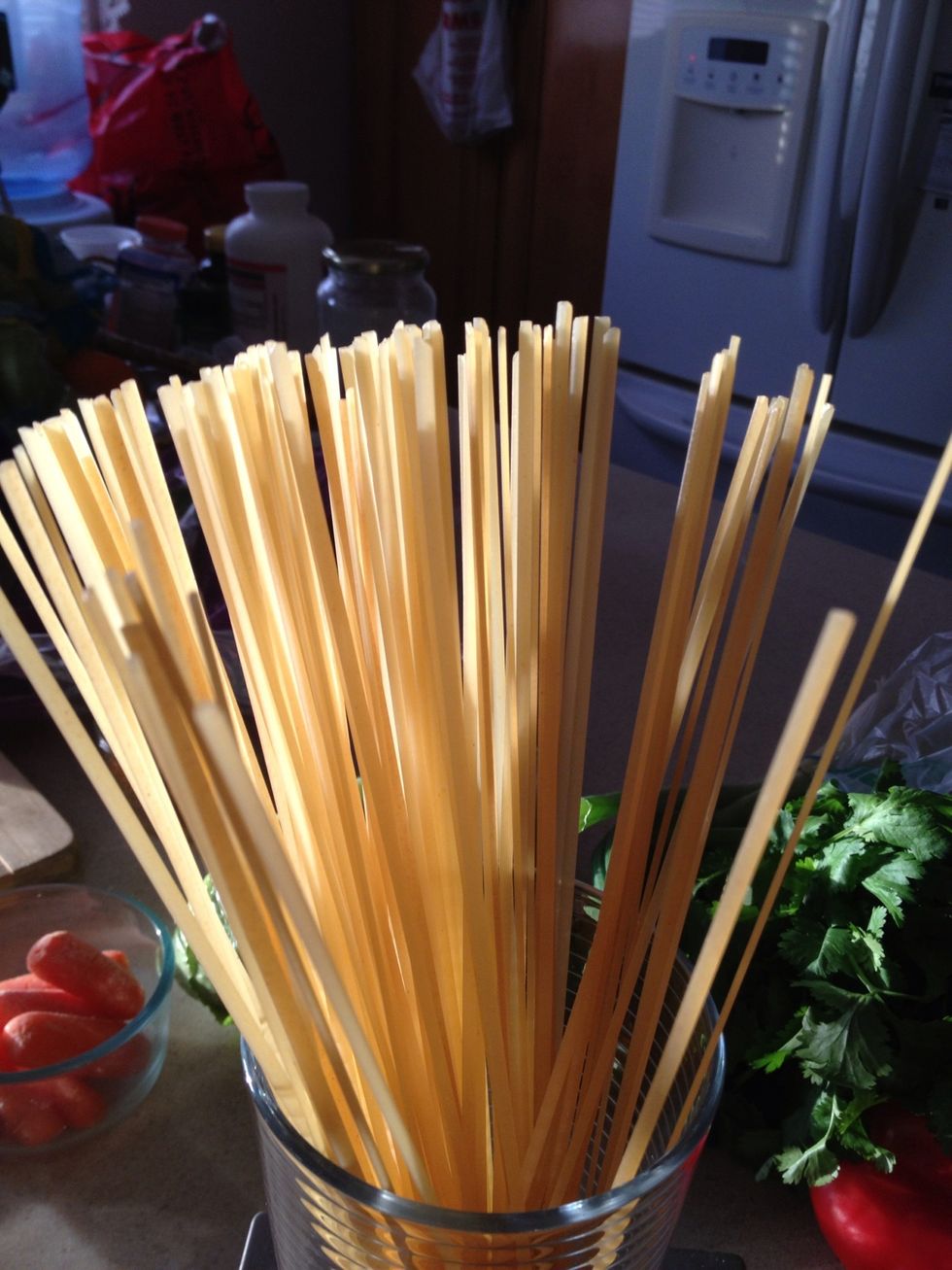 This recipe is traditionally done with rice noodles, but any long pasta will do.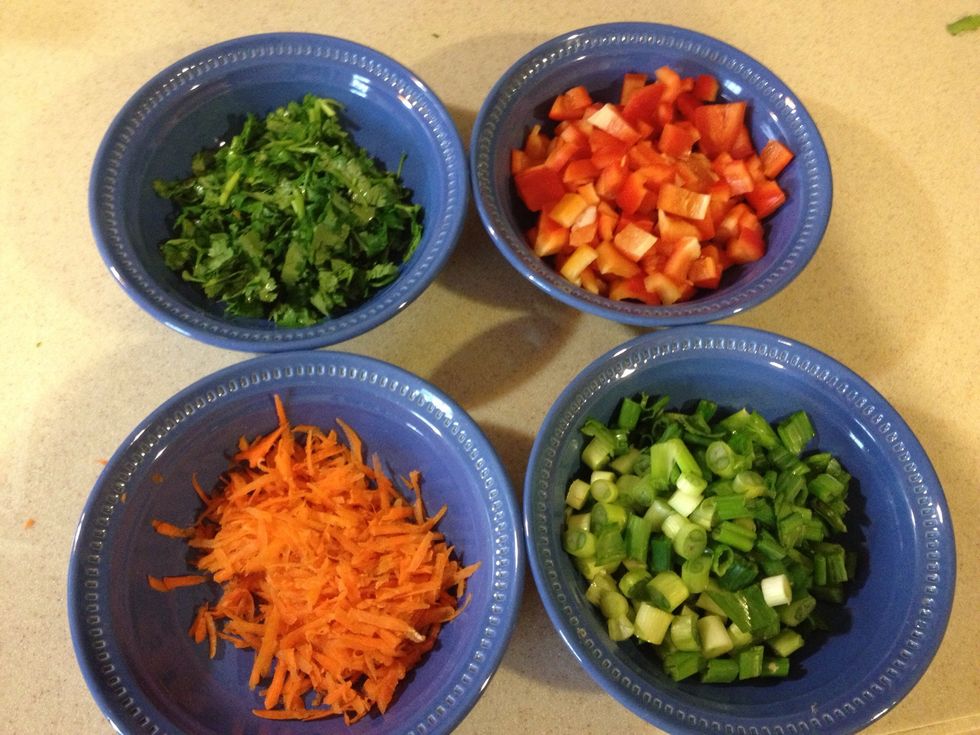 Chop your cilantro, pepper, and scallions. Grate or julienne your carrot.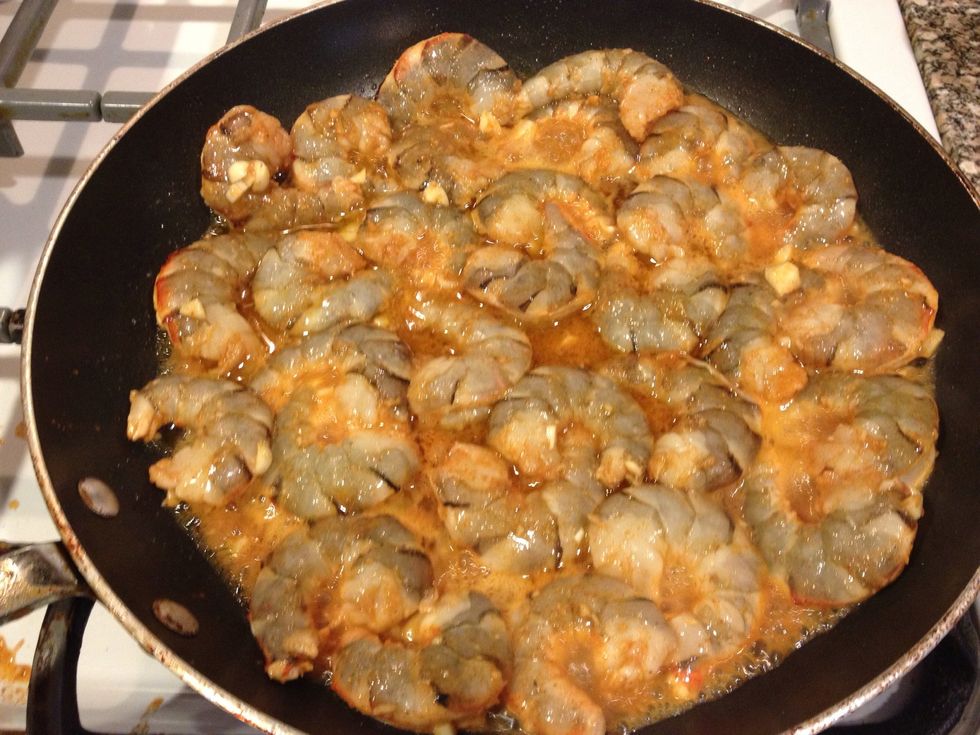 Heat a non-stick pan over medium-high. Arrange the shrimp in a single layer and sear on one side for 2 minutes; flip and sear 30 more seconds. Remove from pan and set aside.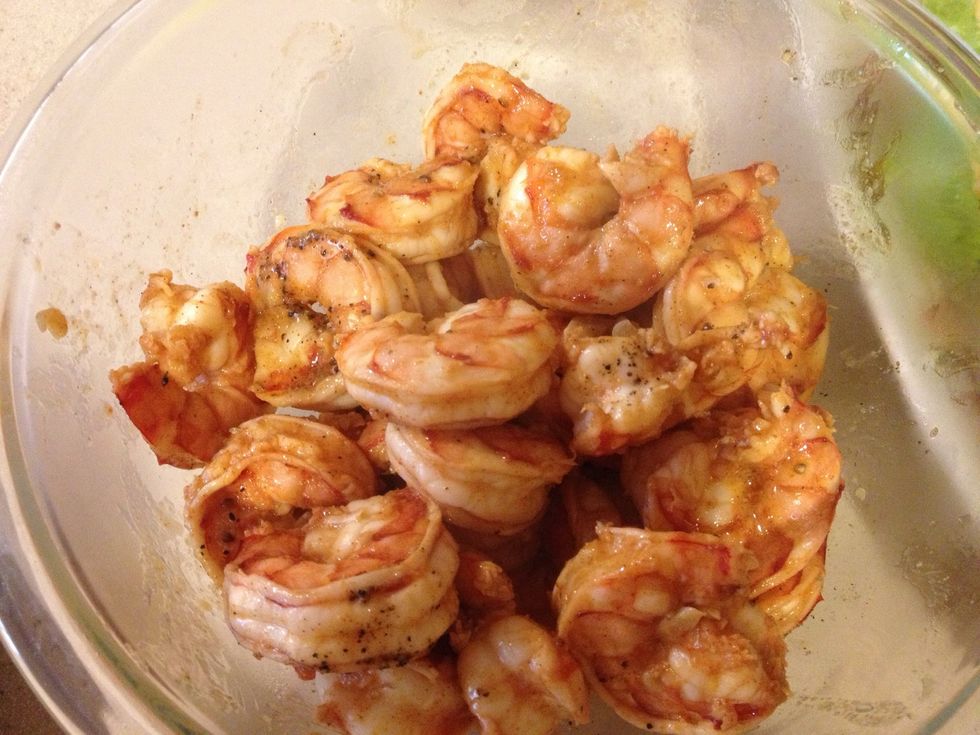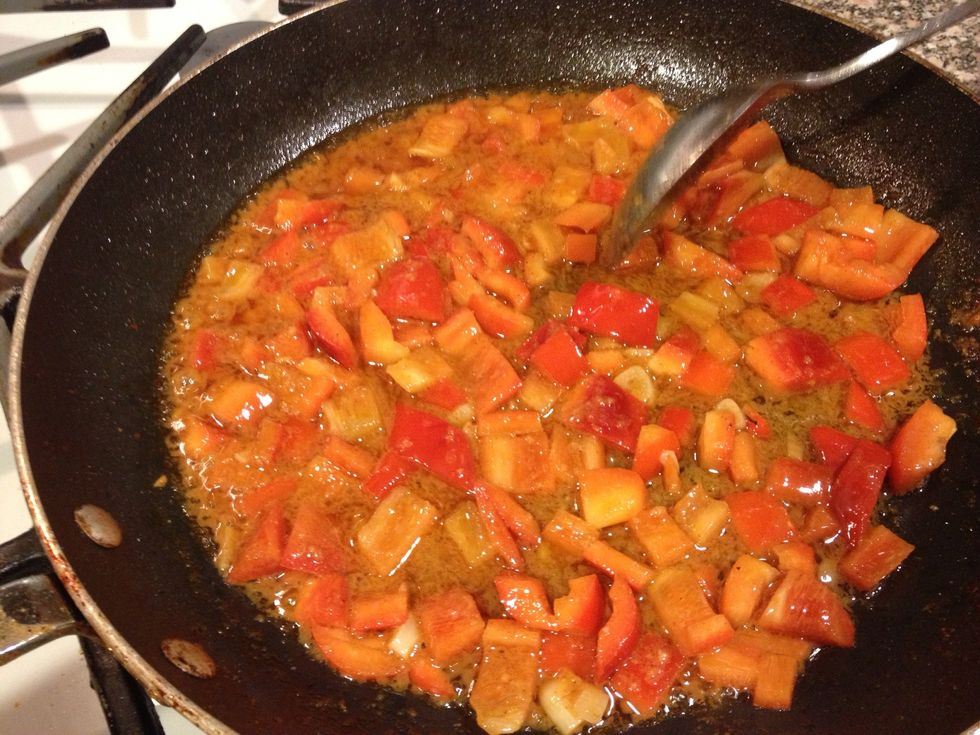 To the pan, add the last Tbs. oil and add the diced red bell pepper. Season with salt and pepper and saute for 2 minutes, until crisp-tender. Remove from heat.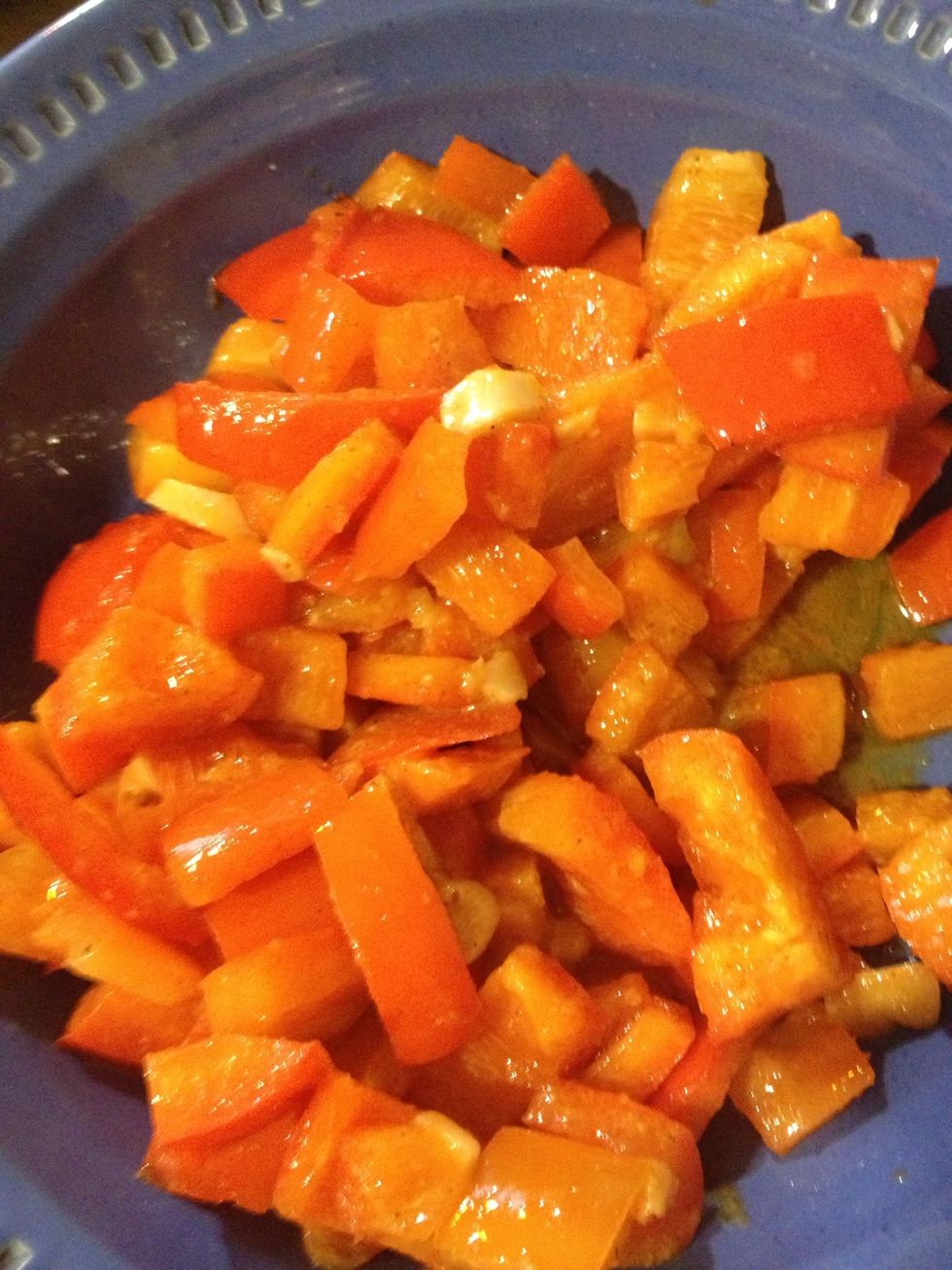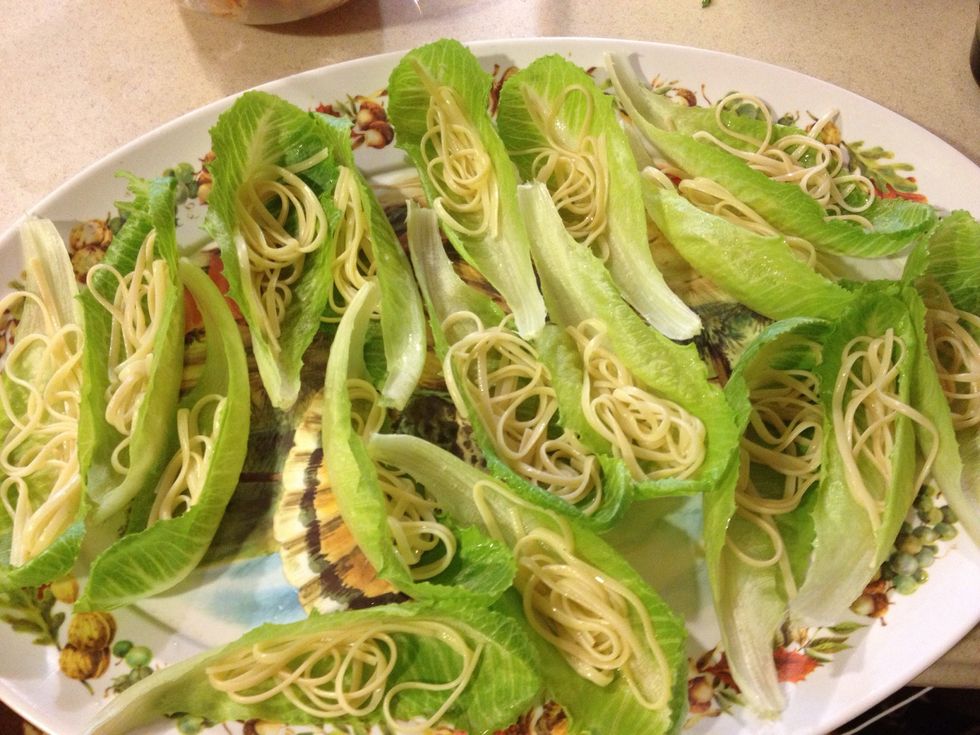 Wash and arrange lettuce leaves and prepare noodles as you normally would. Layer them on lettuce.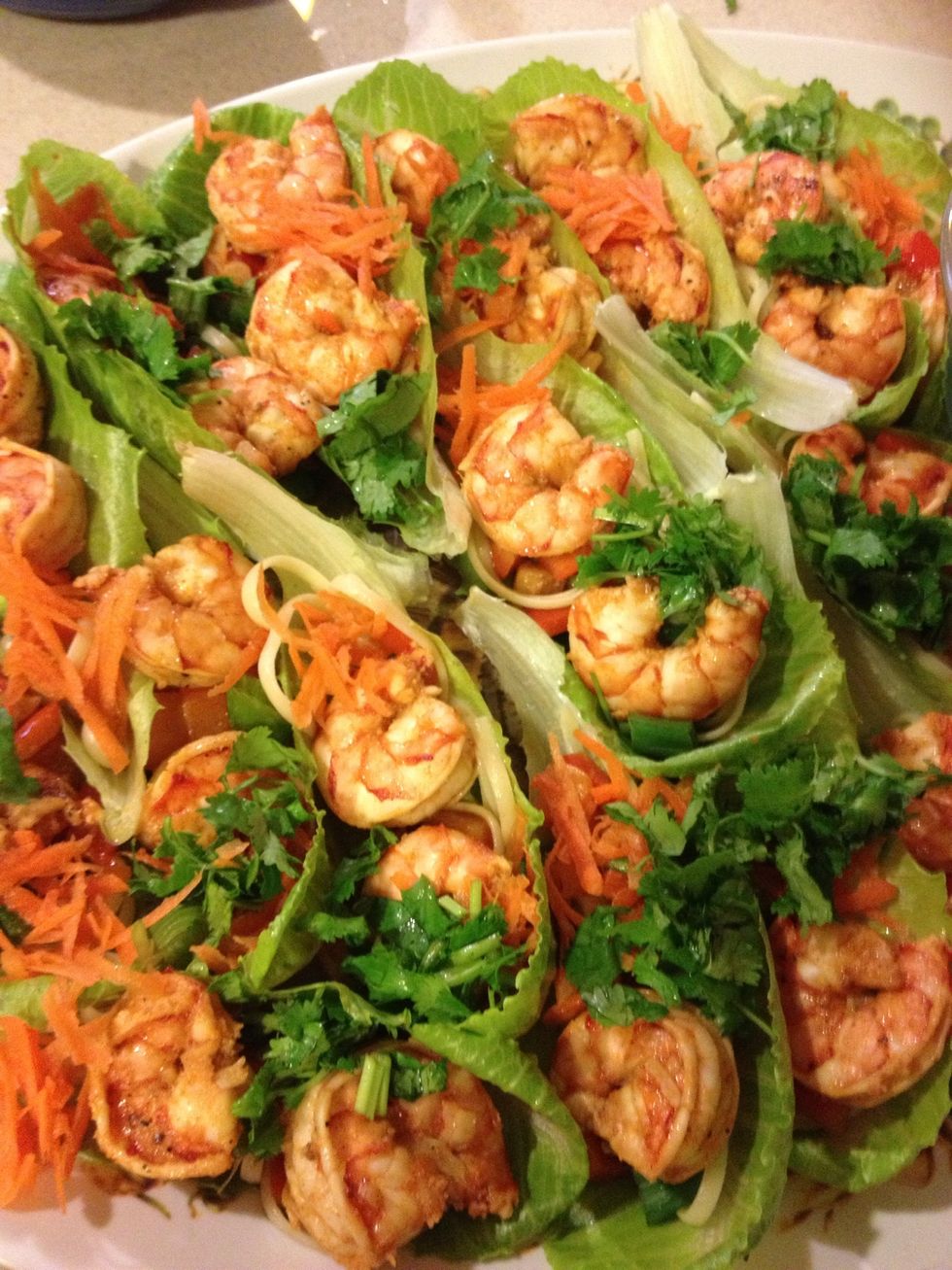 Continue to layer bell pepper, scallions, 2-3 shrimp, carrot, and cilantro onto each leaf. Drizzle with soy sauce.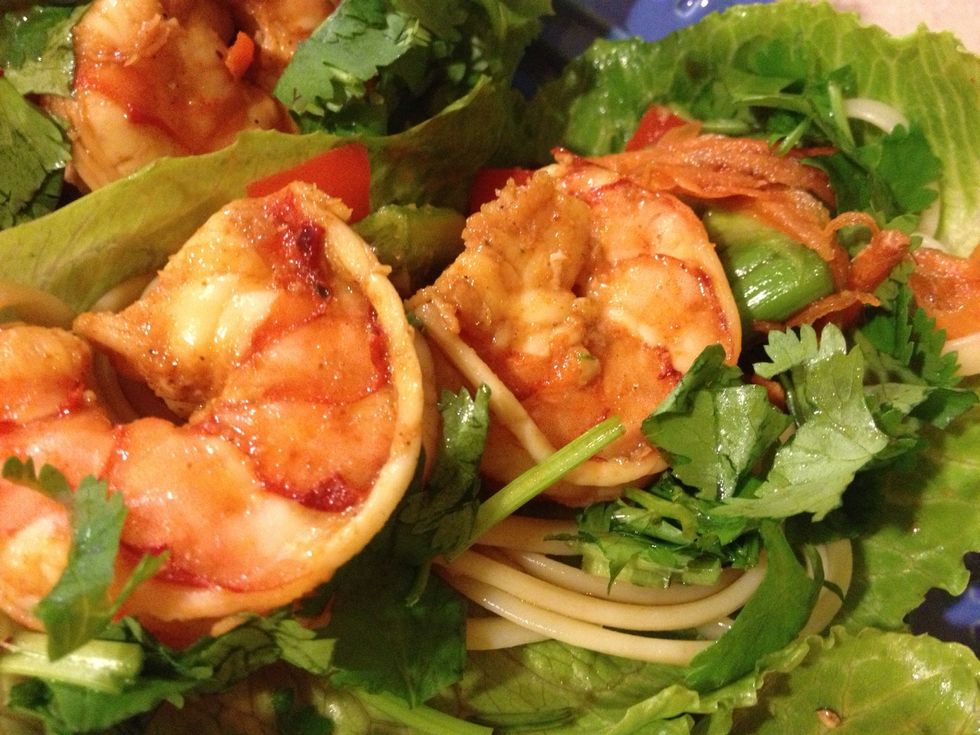 Enjoy!
2.0lb Shrimp
1.0 Lettuce
0.0c Sriracha Sauce (easy recipes found on google)
1.0 Carrot (julienned)
1.0 Red bell pepper
0.0c Cilantro
4.0 Scallions
0.0c Soy sauce
4.0 Cloves garlic
4.0Tbsp Extra virgin olive oil