First you will need to set your oven to broil and set the temperature to High.
The chicken will need to cook for 12 minutes on each side until the juices of the chicken wings flow clearly.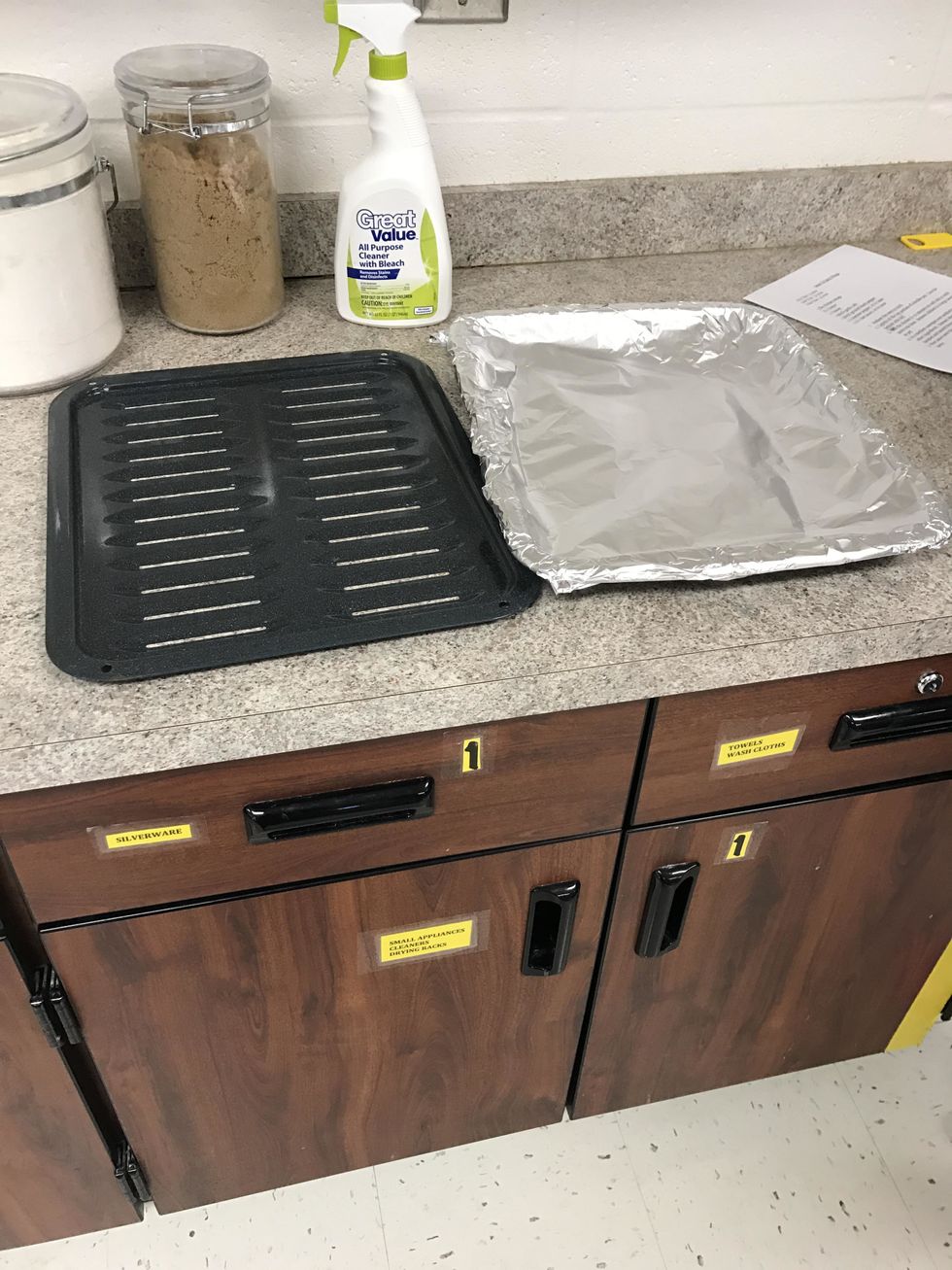 You will need to get your broiler pan and put foil on the bottom of the pan and then put the top back on and oil the top.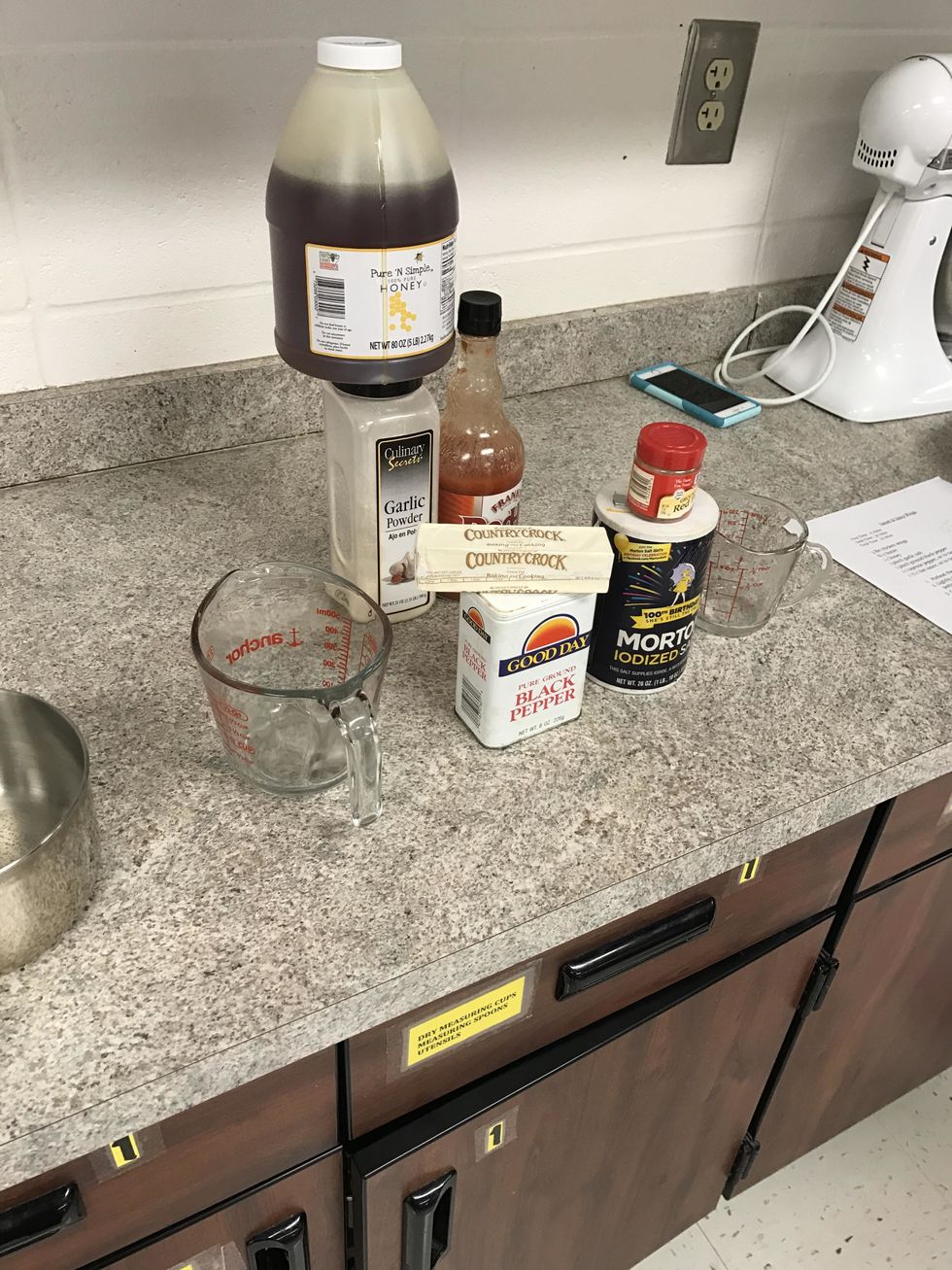 You will need to get all of your ingredients together for your sauce. Counter is wiped clean before you lay food and ingredients out.
For the sauce you will need 3/4 Cups of butter, 1 C of honey, 1 pinch of garlic salt, 1 pinch of ground pepper, 1 t of cayenne pepper, 1 1/2 C of hot sauce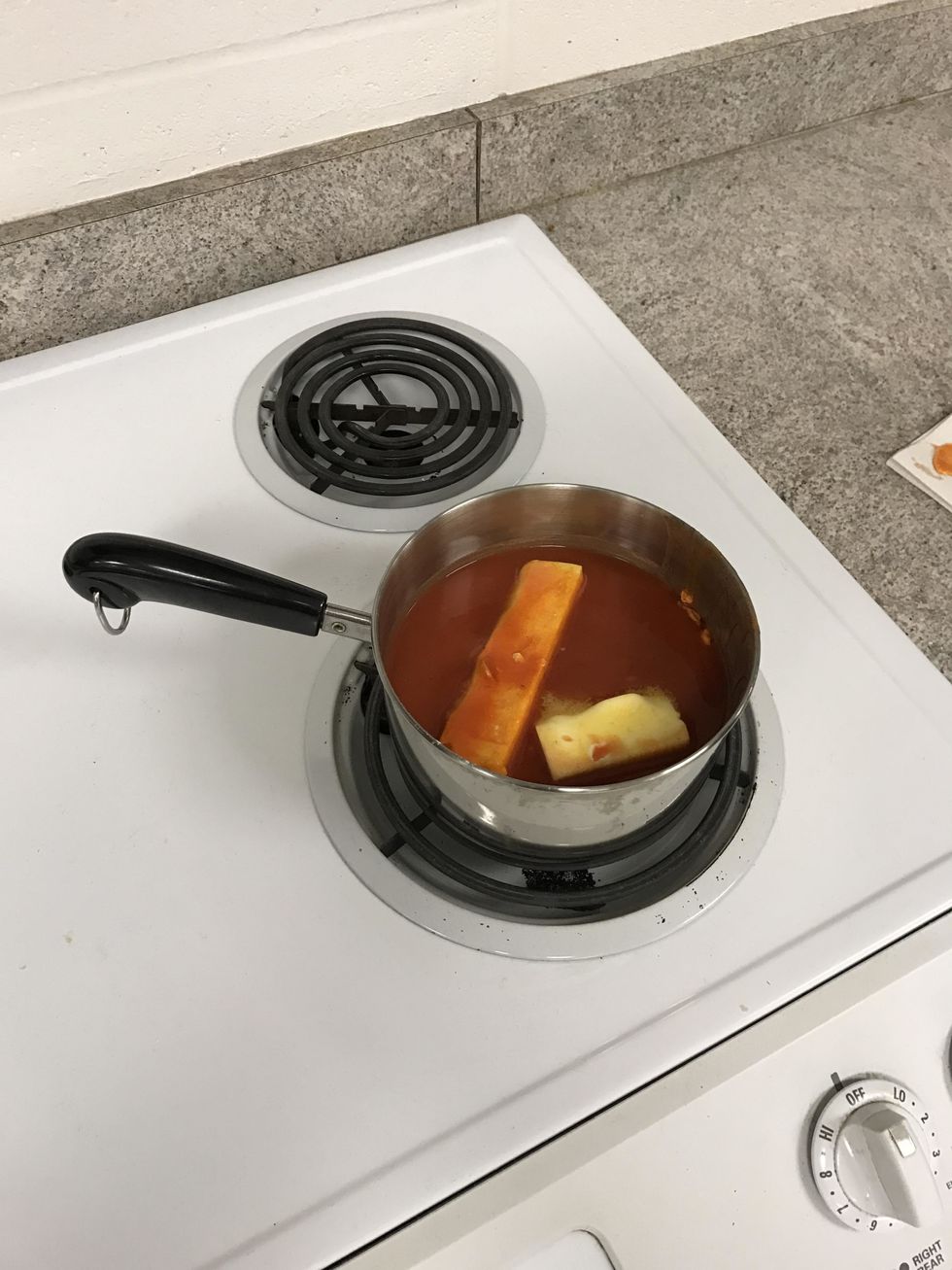 The sauce should look like this before it all melts and blends together. After all the ingredients are all melted together, you need to let the sauce come to a low simmer for a few minutes.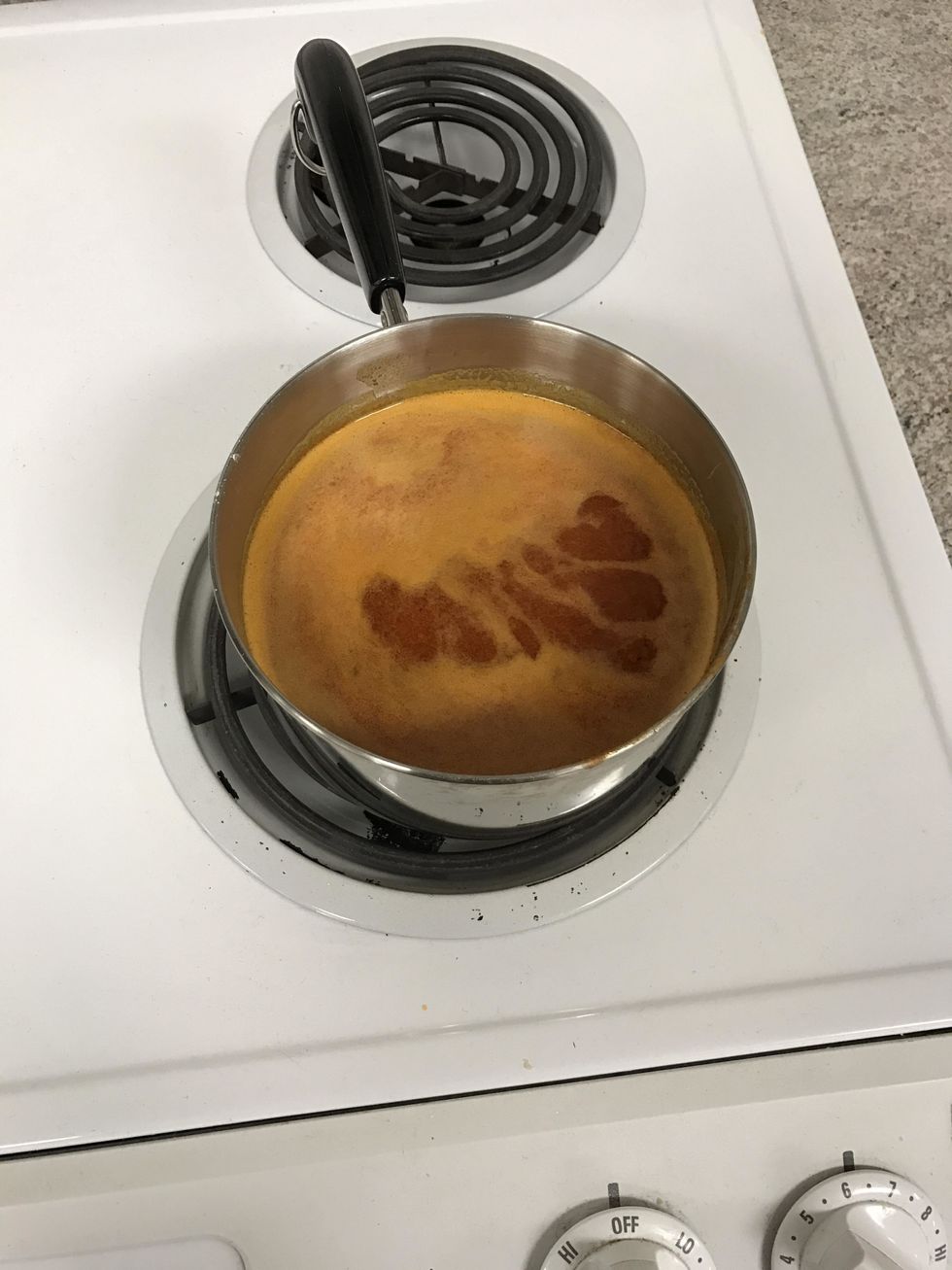 This is how the sauce should look while it is simmering and after all of the ingredients are melted together. The pot is faced inward.
After everything is done cooking, you put the chicken wings and the wing sauce in a bowl and enjoy!
Prep Time:  15 mins Cook Time:  30 mins Total Time:  45 mins 3 lbs chicken wings ¾ c butter 1 c honey 1 pinch garlic salt 1 pinch ground black pepper 1 t cayenne pepper 1 ½ c hot sauce, or to taste
Broiler pan, A pot with a handle, Bowl, Utensils