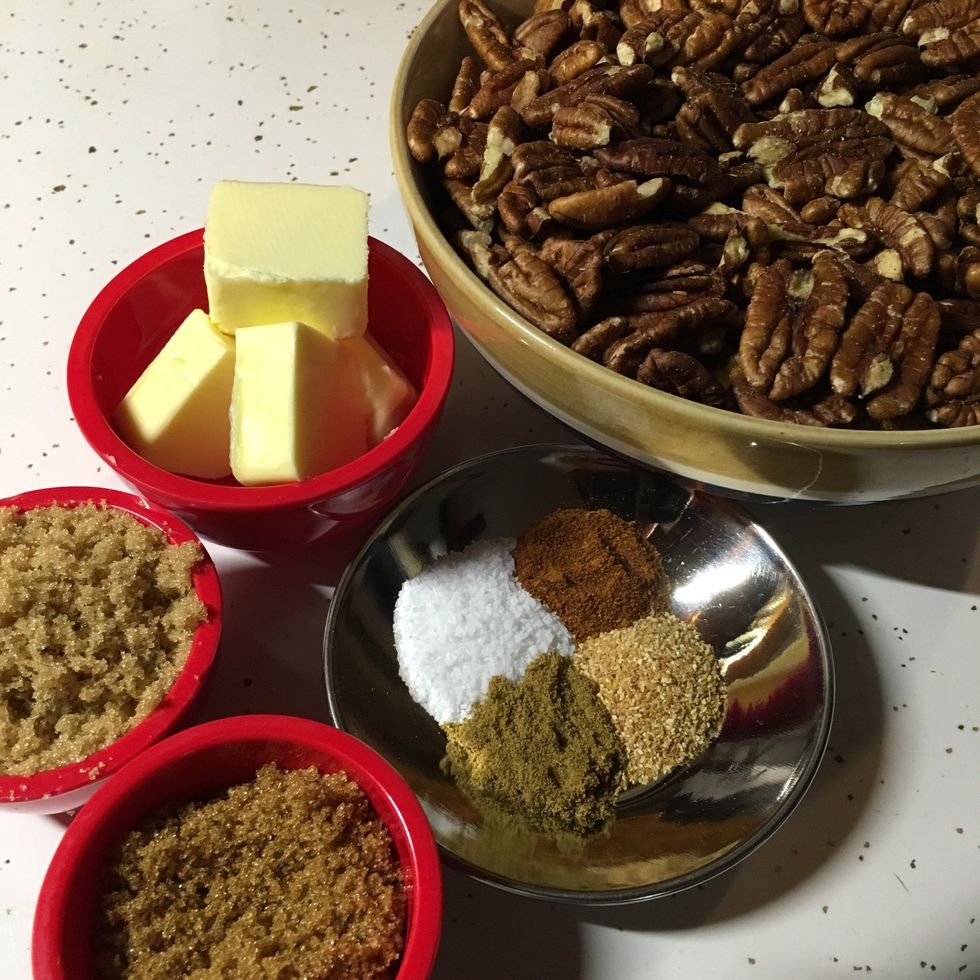 Get everything together. This one moves really fast. You're not gonna have time to hunt for something in the middle of this.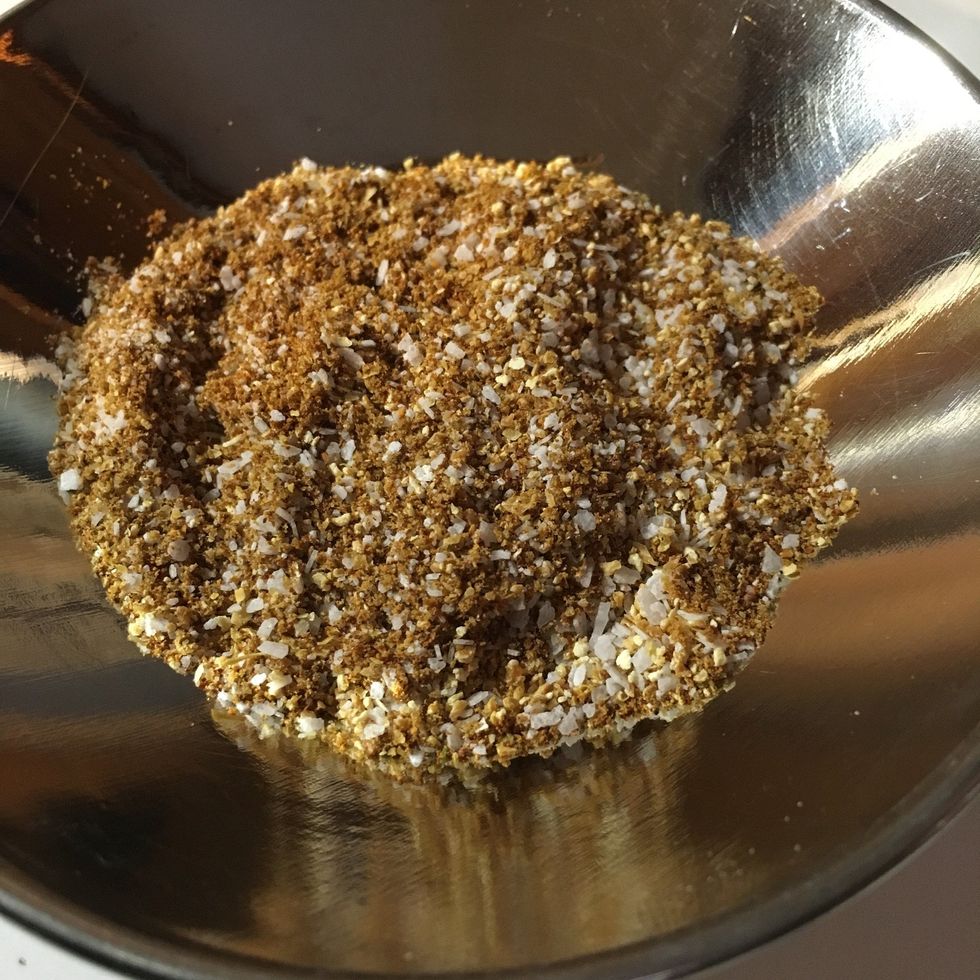 Go ahead and mix the spices together and put them aside.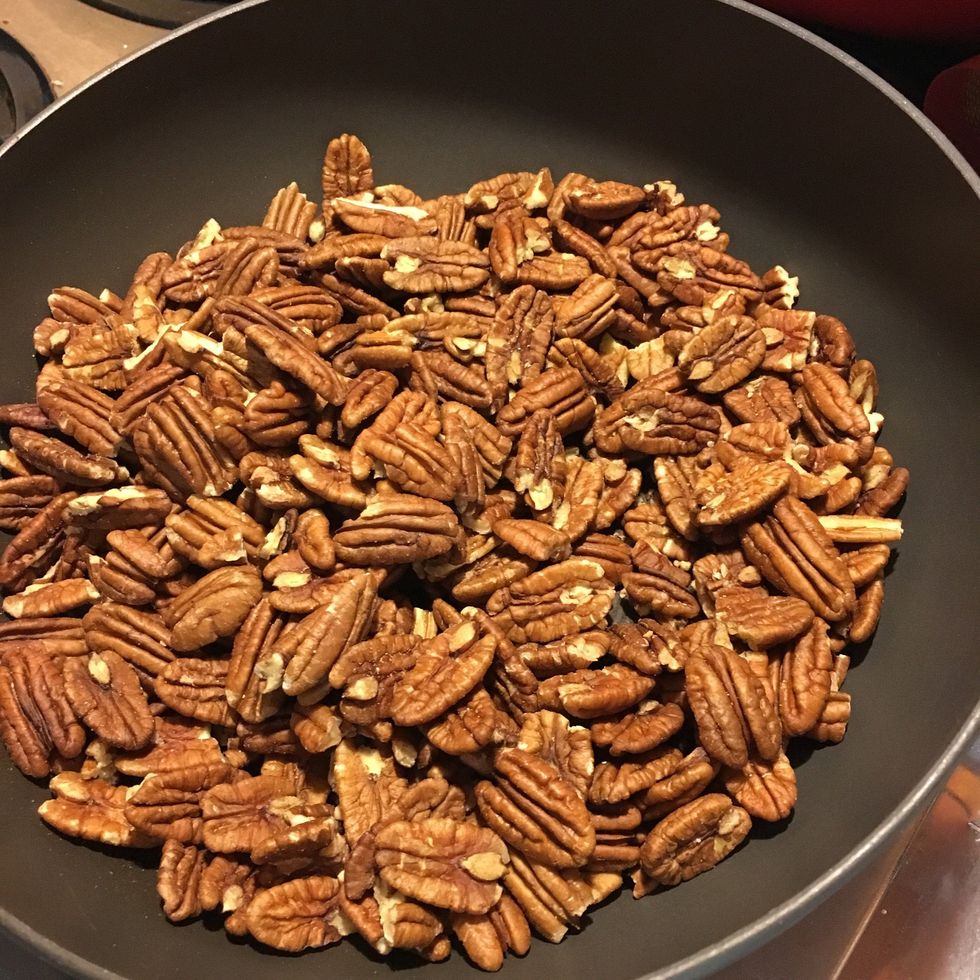 Dry roast the pecans over medium heat until they smell toasted. Should take about four minutes.
Remember to keep them moving. You don't want them to blacken... this isn't a Cajun recipe.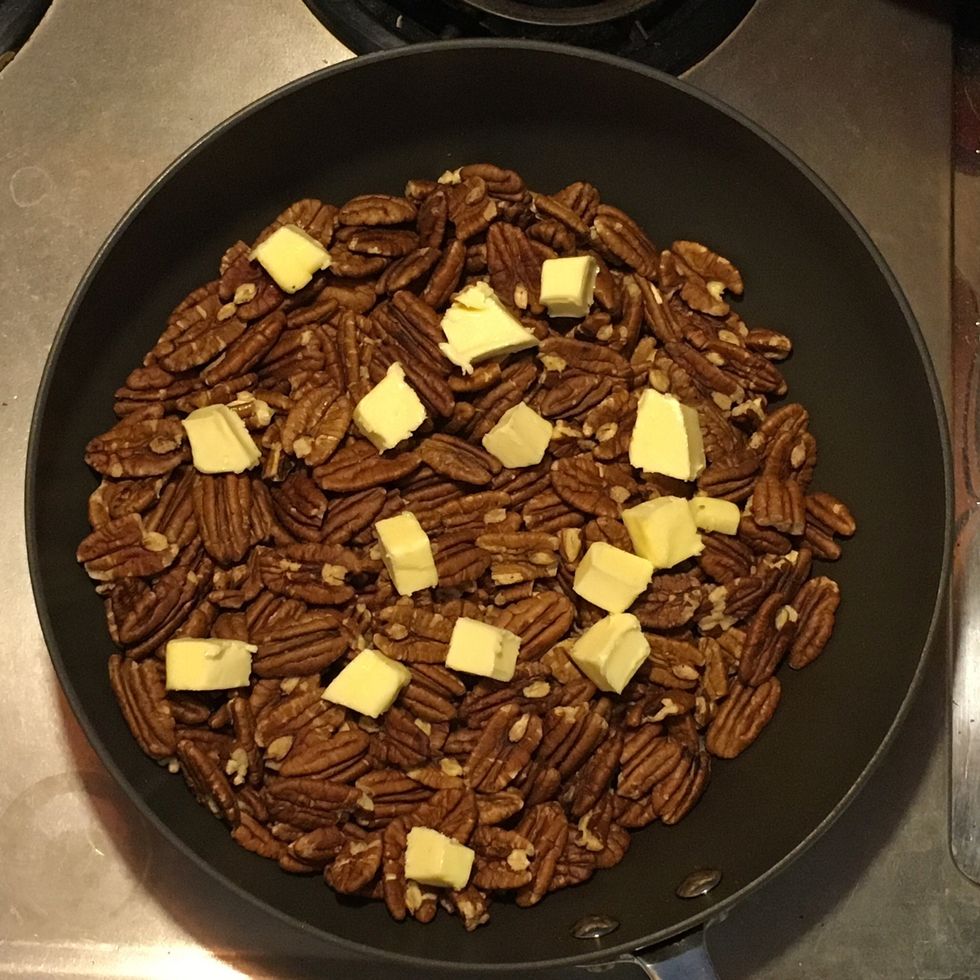 Add the butter, stirring until melted and all pecans are coated.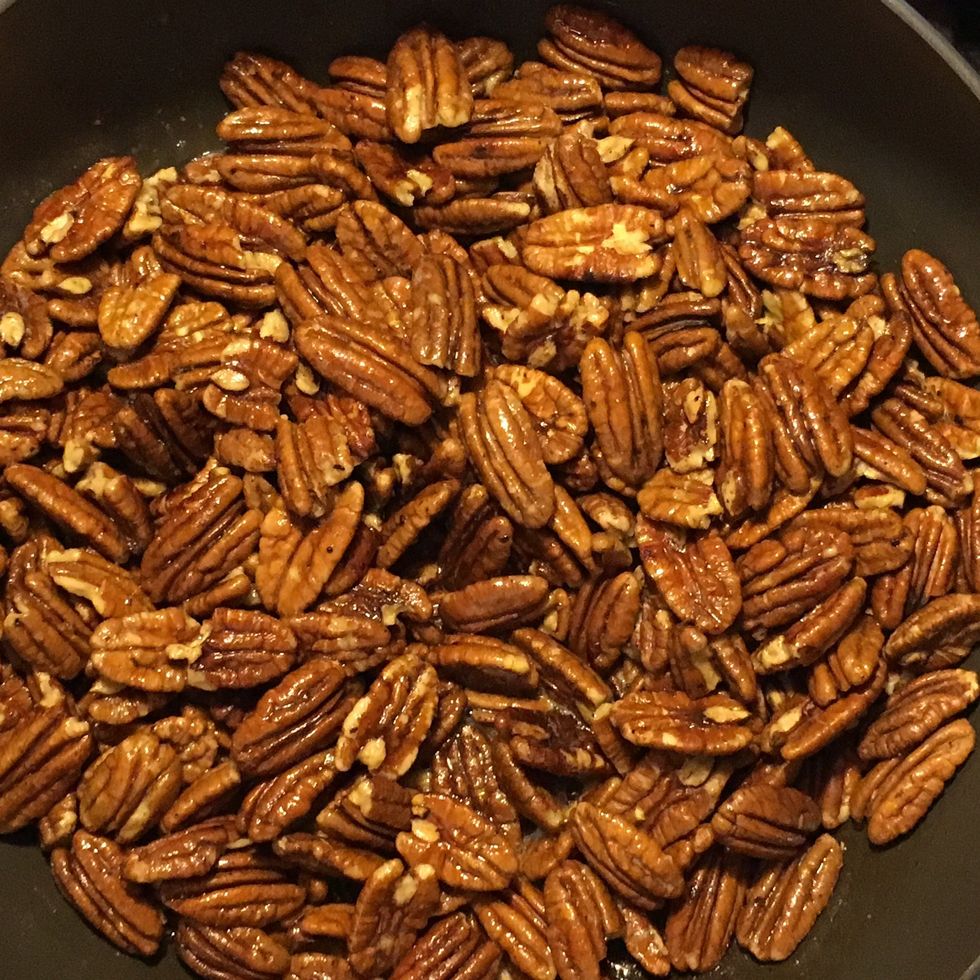 Don't get distracted because they're all shiny. Remember to keep the moving. Burning is bad.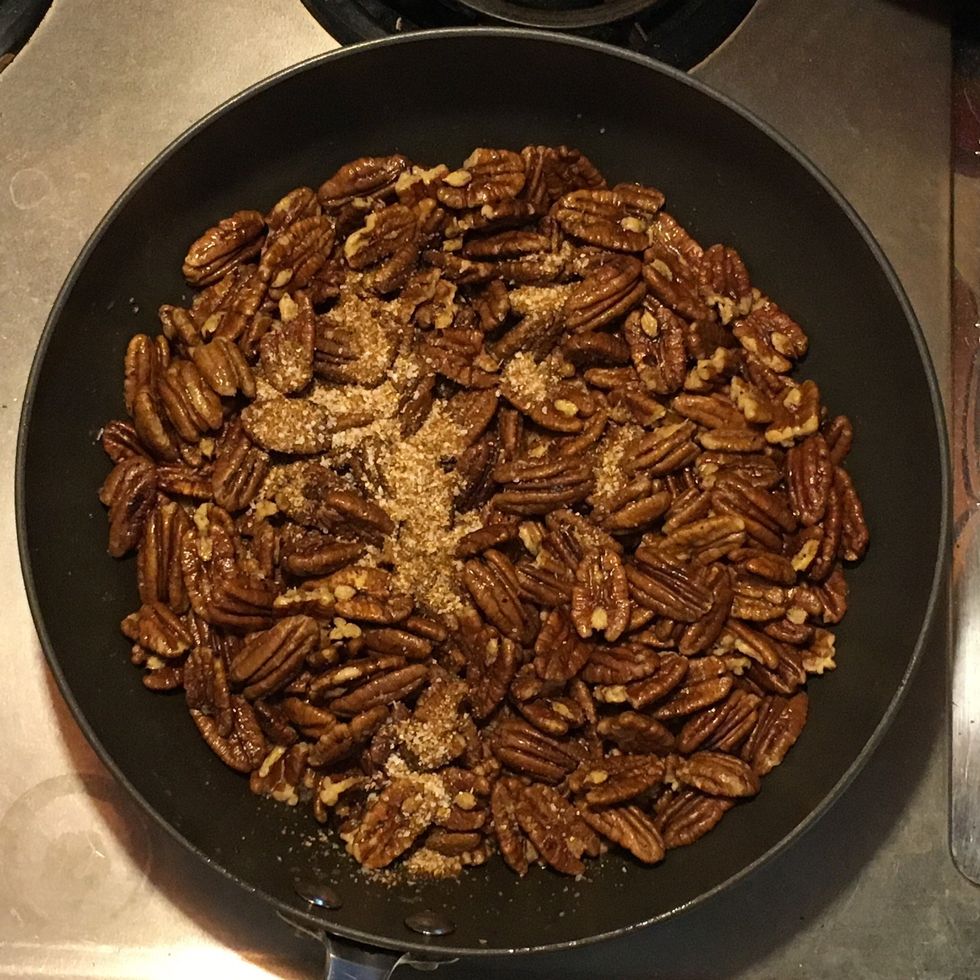 Add the spices, aaaaand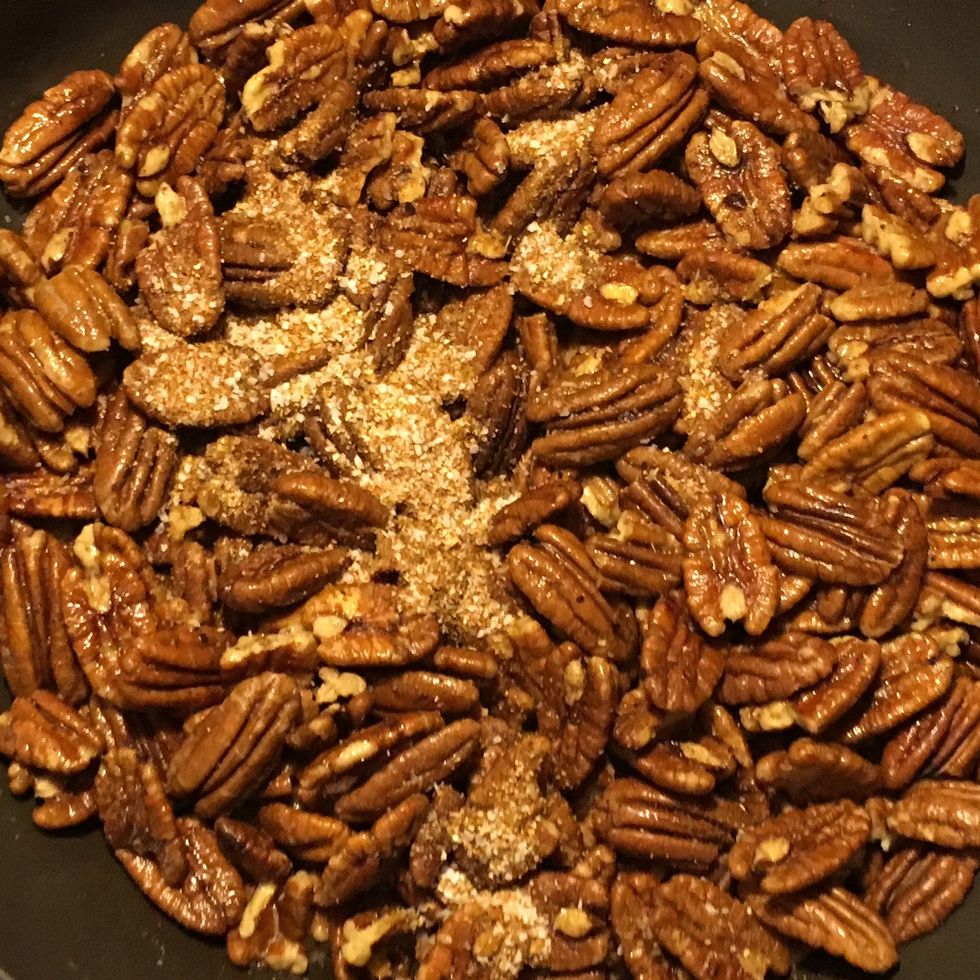 Aaaaaaaannnnnd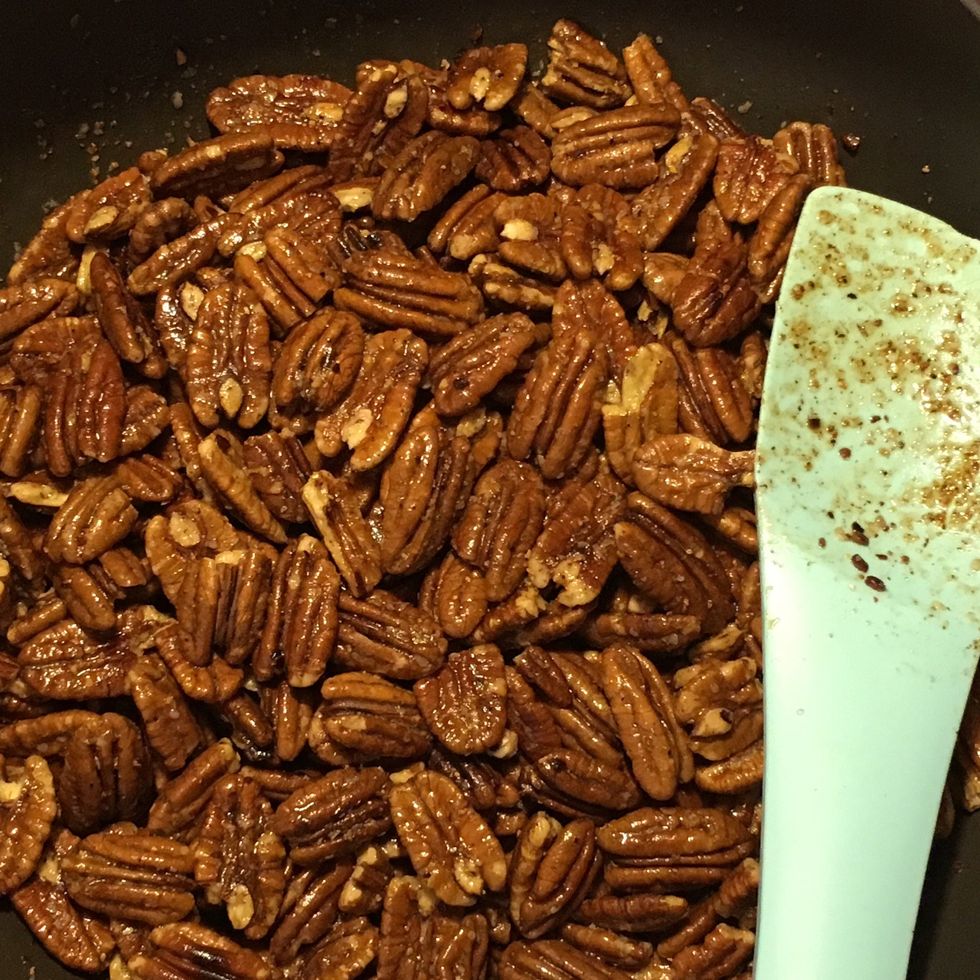 Stir until mixed. They'll look gritty, but don't worry it won't last.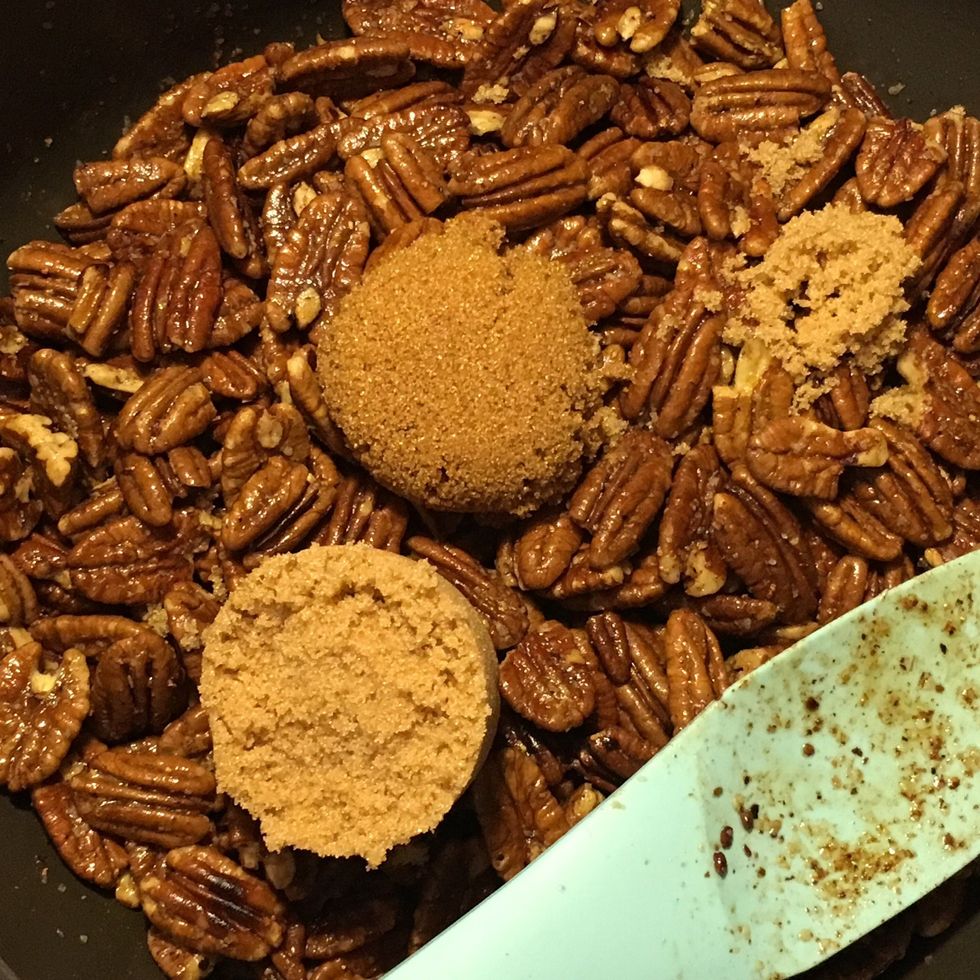 Now add the brown sugars and stir.
Now add the water. You'll hear a sizzle... it's a good thing.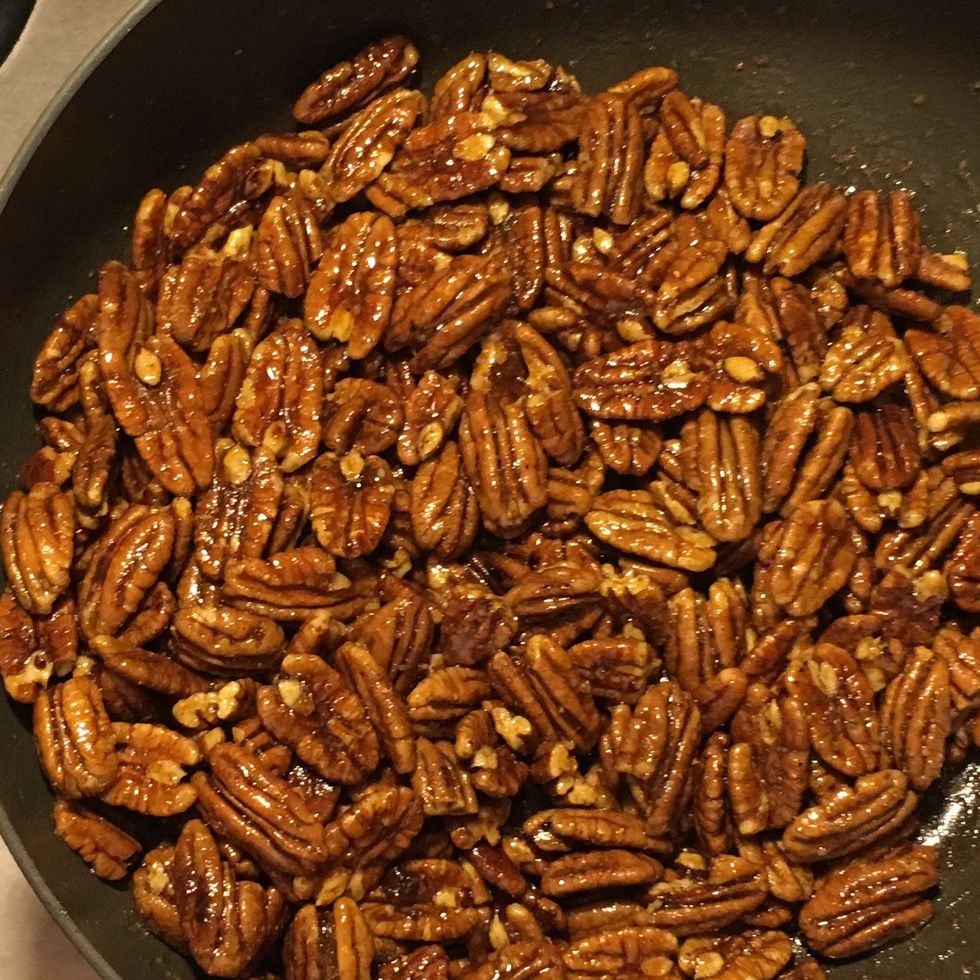 Keep stirring for 2 to 3 minutes. You'll notice it start to thicken.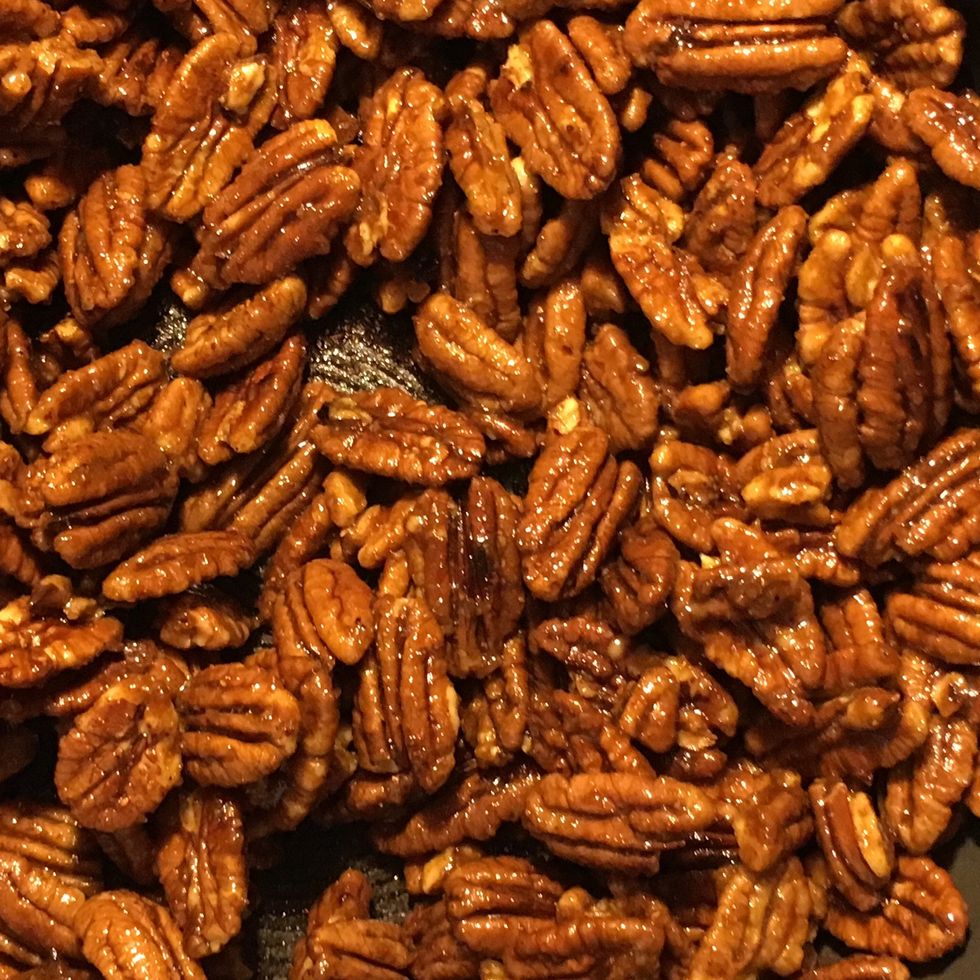 Mmmmmm, thickening...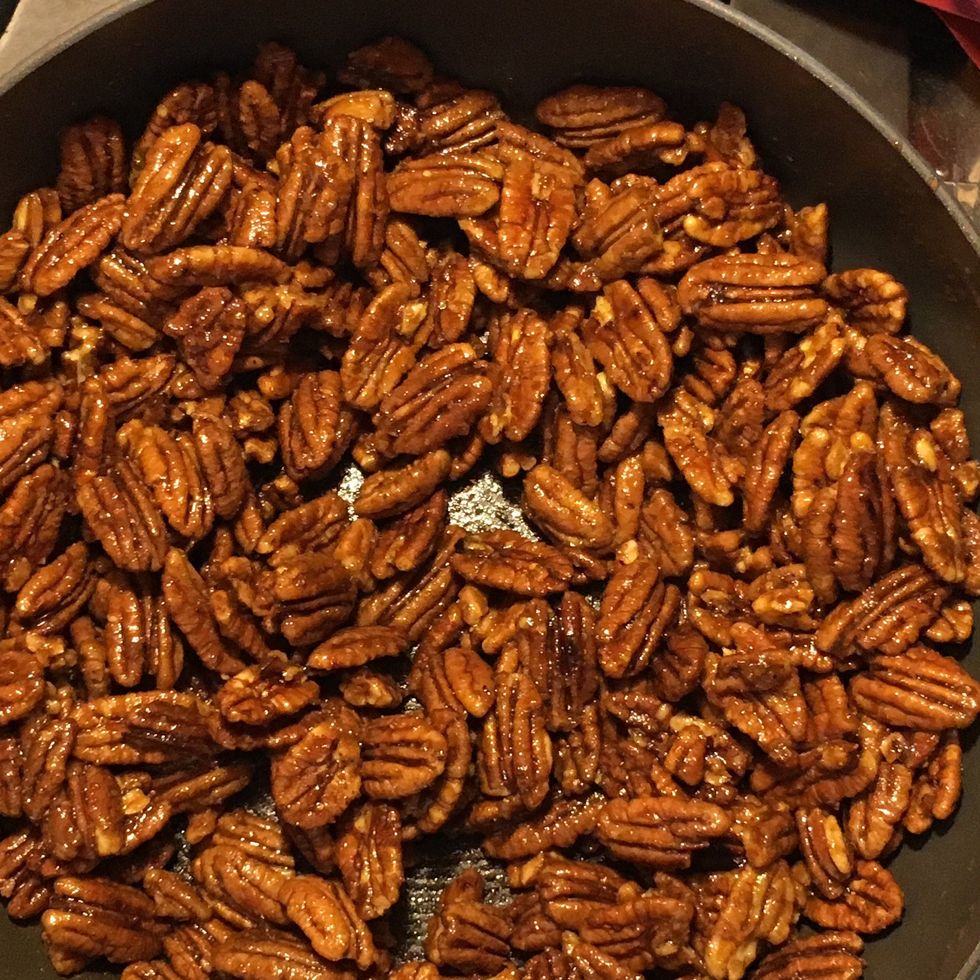 Done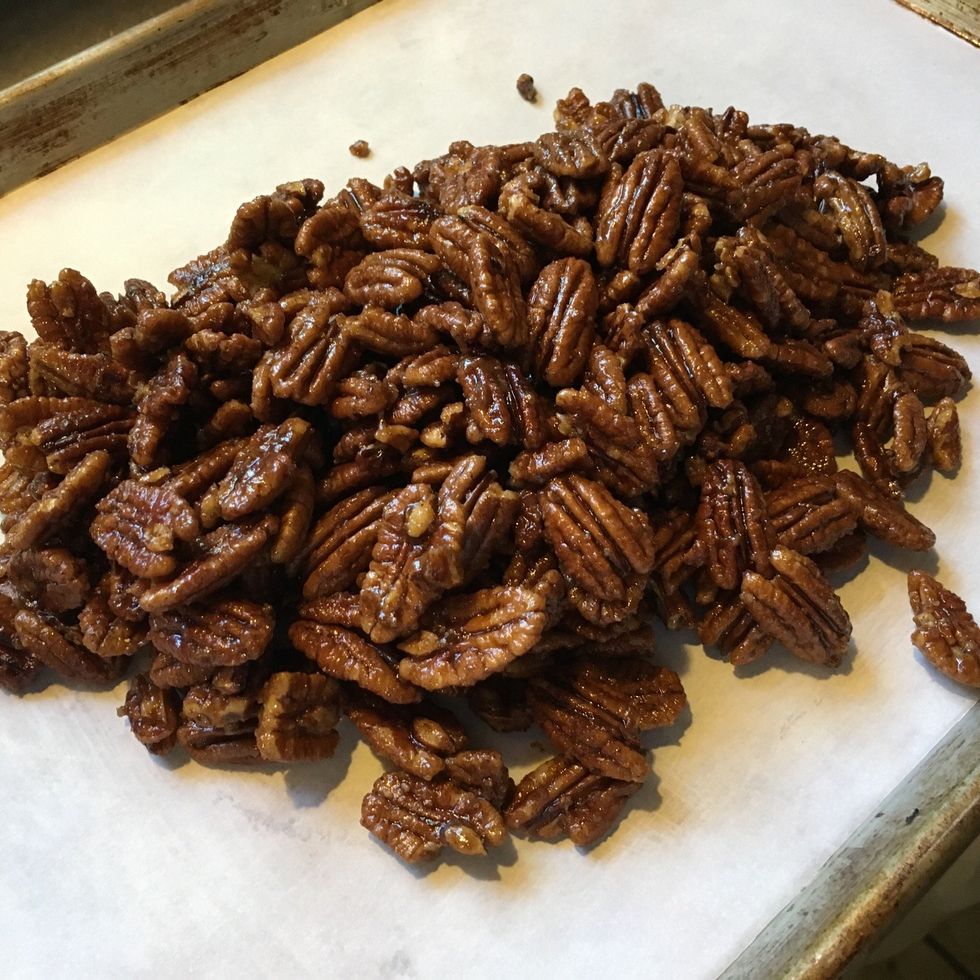 Take them off the heat and move them to a sheet pan lined with parchment paper or a silicone mat. Don't use wax paper. The pecans will still be very hot. Waxy spiced pecans wouldn't be that tasty.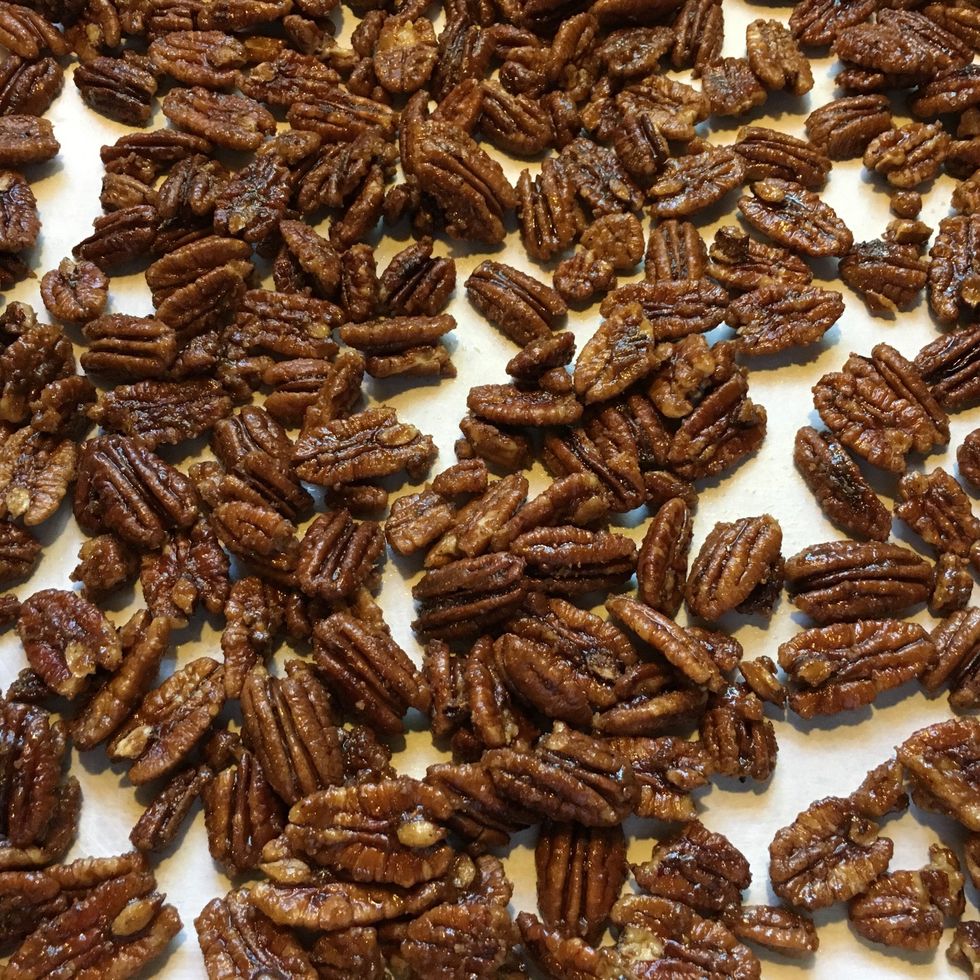 Spread them out and let them cool.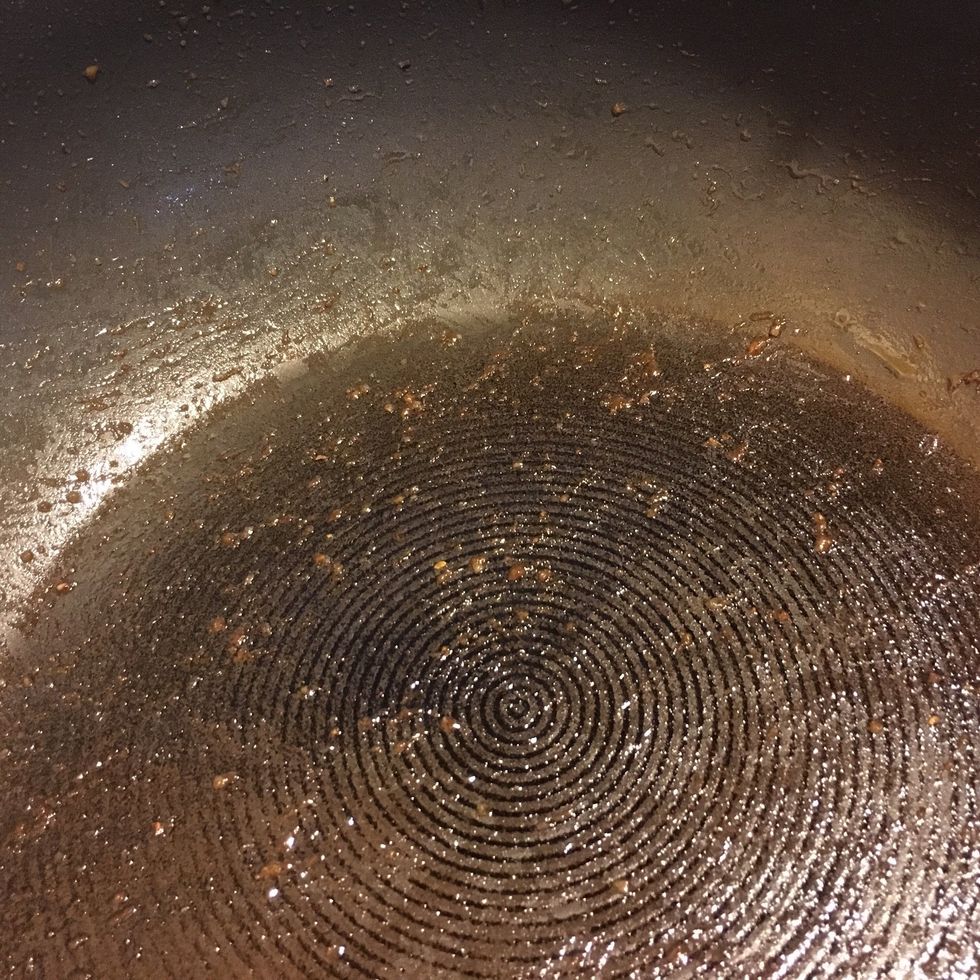 Don't forget to clean that pan.
Really, do it now. If you wait till later you'll be sorry.
I hope you enjoy it! I made a video of the cooking process, but it's a little too long for SnapGuide (2:42). https://youtu.be/45S1cwx9-r8
1/2tsp Ground Orange Peel
1/2tsp Ground Cinnamon
1/2tsp Ground Cumin
1/2tsp Cayenne Pepper
1.0tsp Kosher Salt
1.0lb Pecan halves
4.0Tbsp Unsalted Butter
1/4c Light Brown Sugar
2.0Tbsp Dark Brown Sugar
2.0Tbsp Water