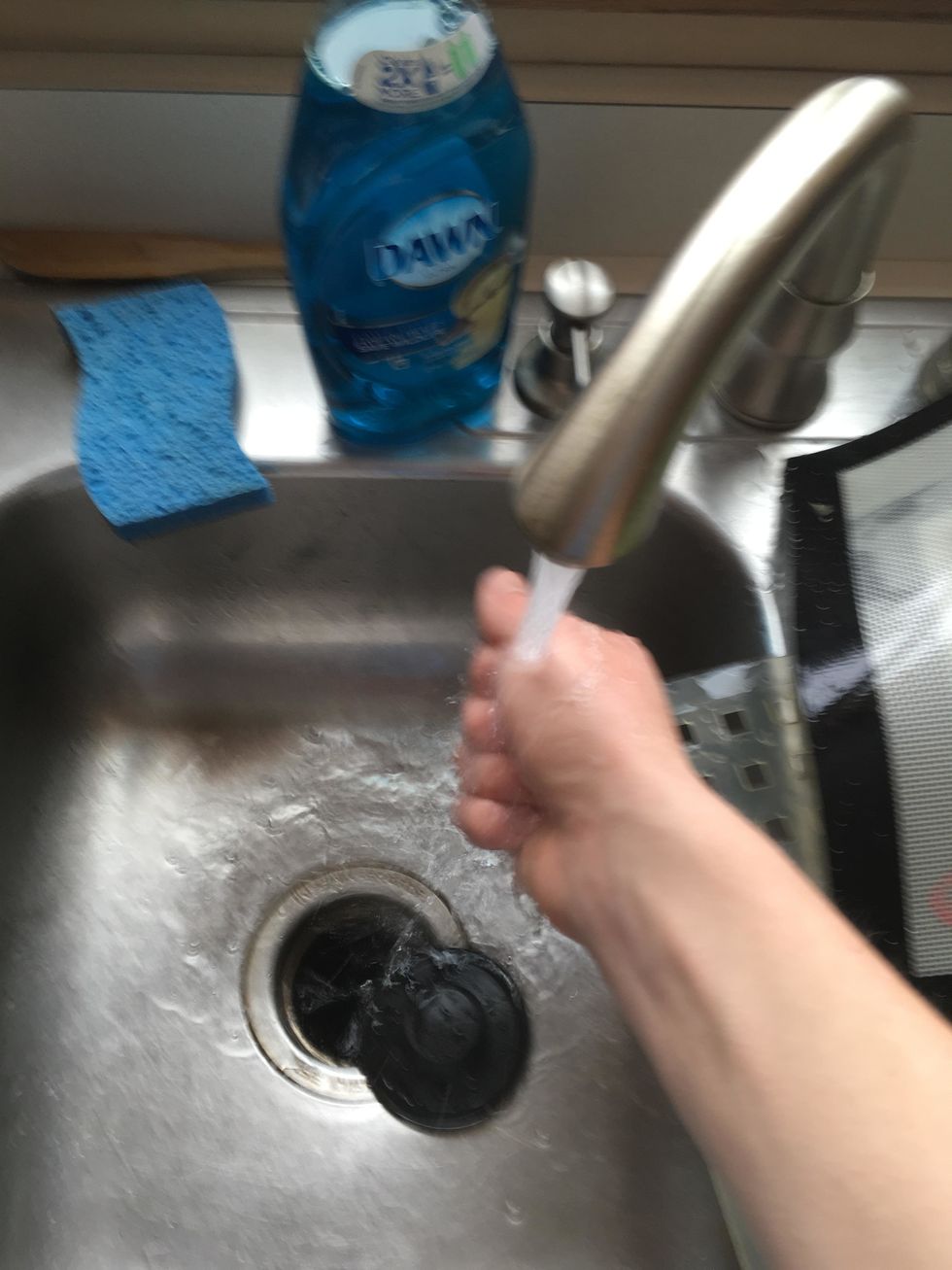 Wash your hands to start.
First Make Sure your chicken breast (s) are thawed so they are easier to work with. Then gather the rest of your supplies.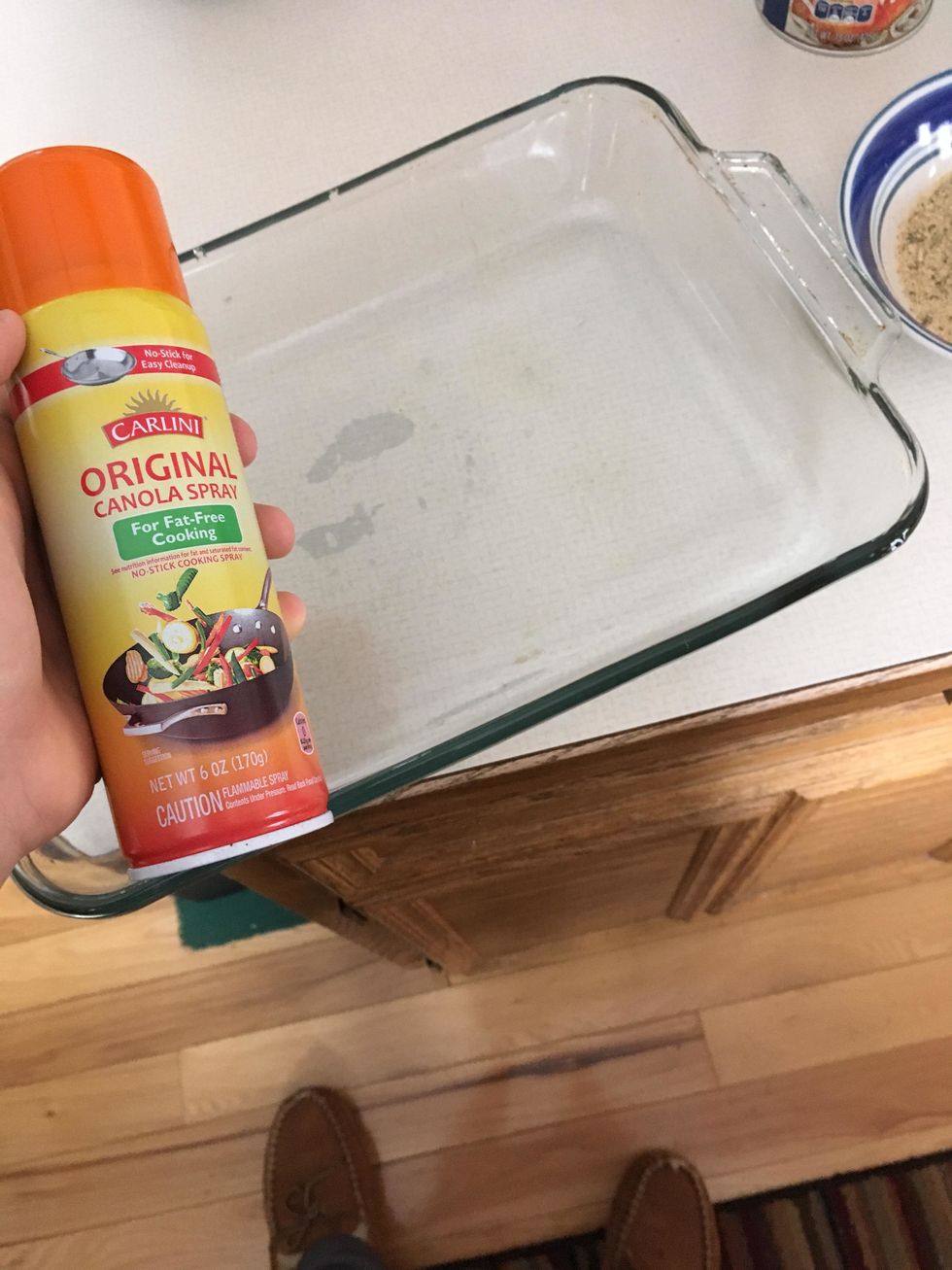 Grease your baking pan before you start so the chicken doesn't stick once baked!
We are now going to set up our assembly line of ingredients. Take your three bowls and line them up next to each other.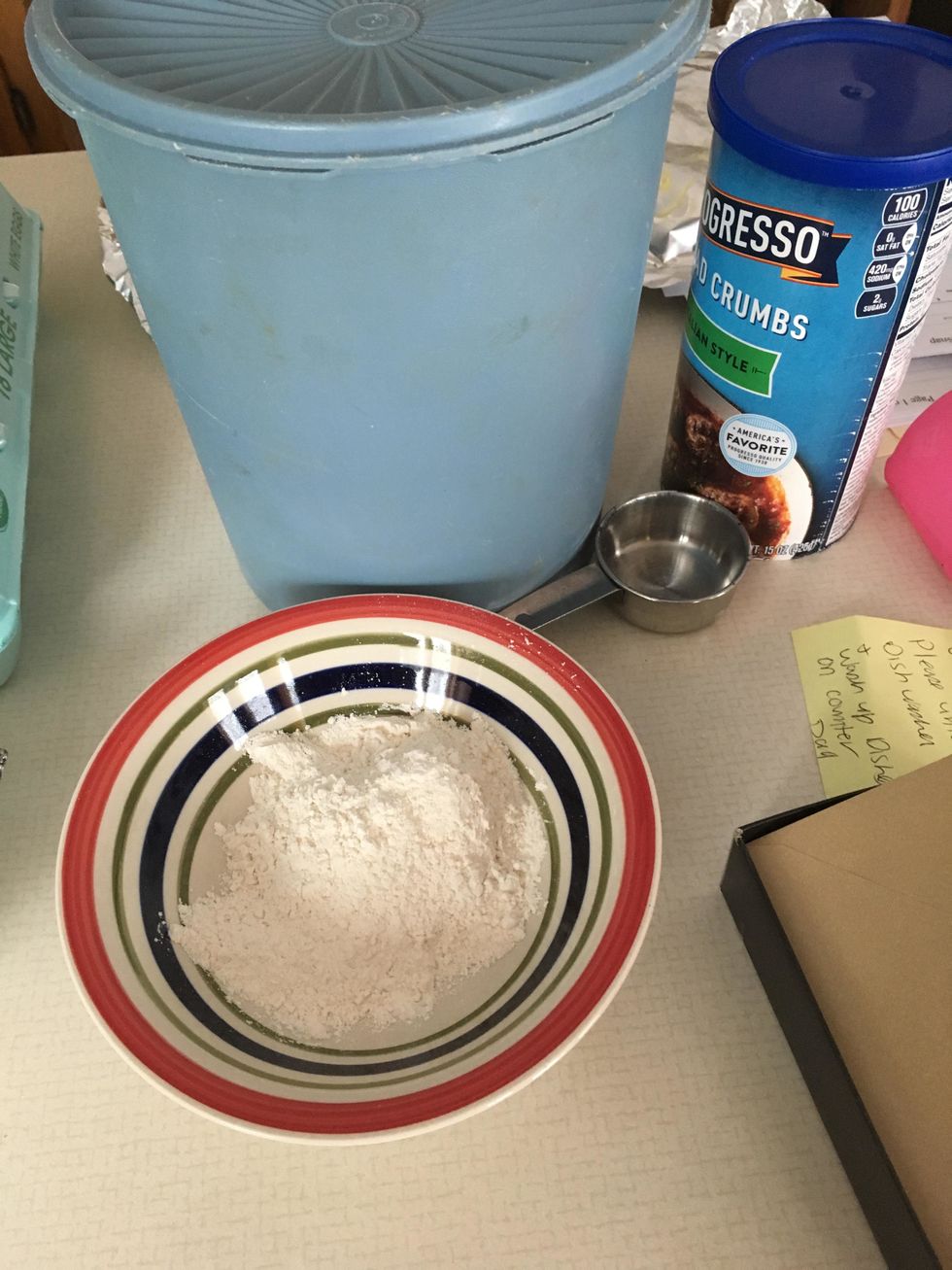 In the first bowl measure 1/3 cup of flower to start.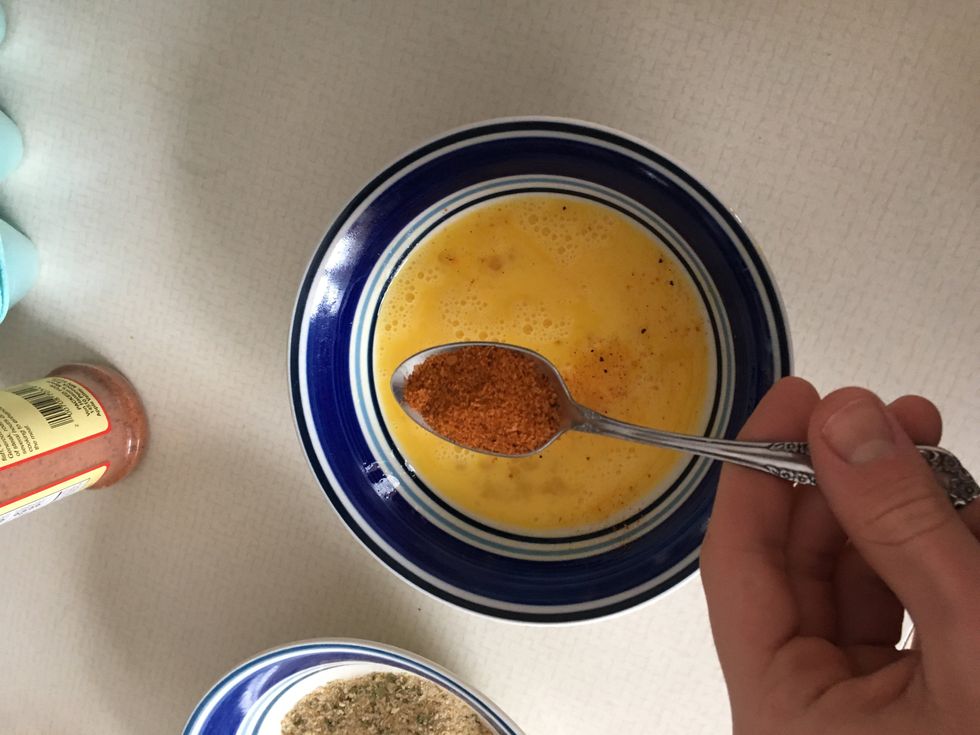 In your second bowl crack two eggs and whisk them. Then take a seasoning of your choice and add 3 tablespoons to the whisked eggs and mix it in.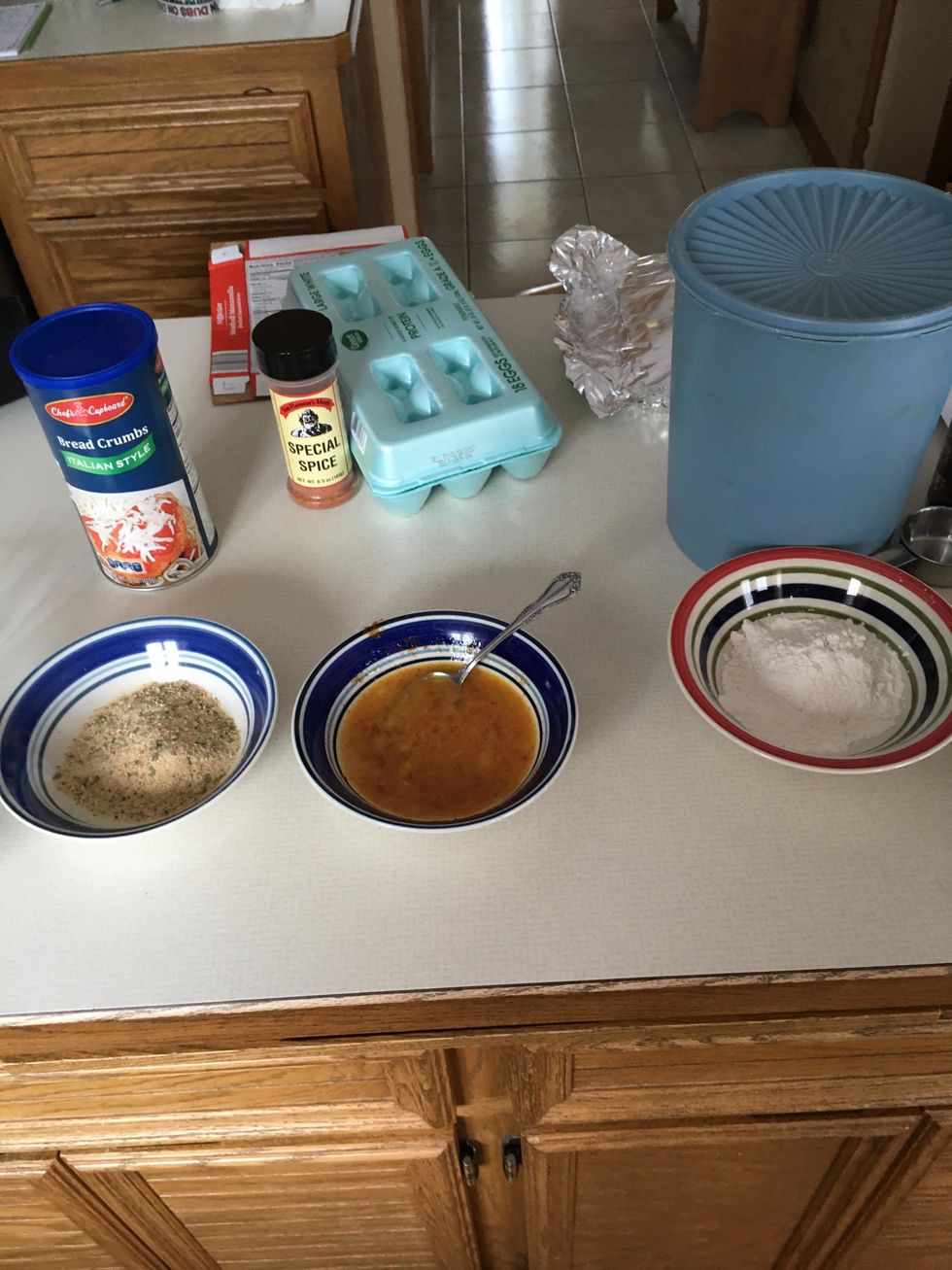 Add 1 cup of bread crumbs to the third bowl. Then you can set them up in the order you see in the picture. We will be working from right to left, starting with the flour.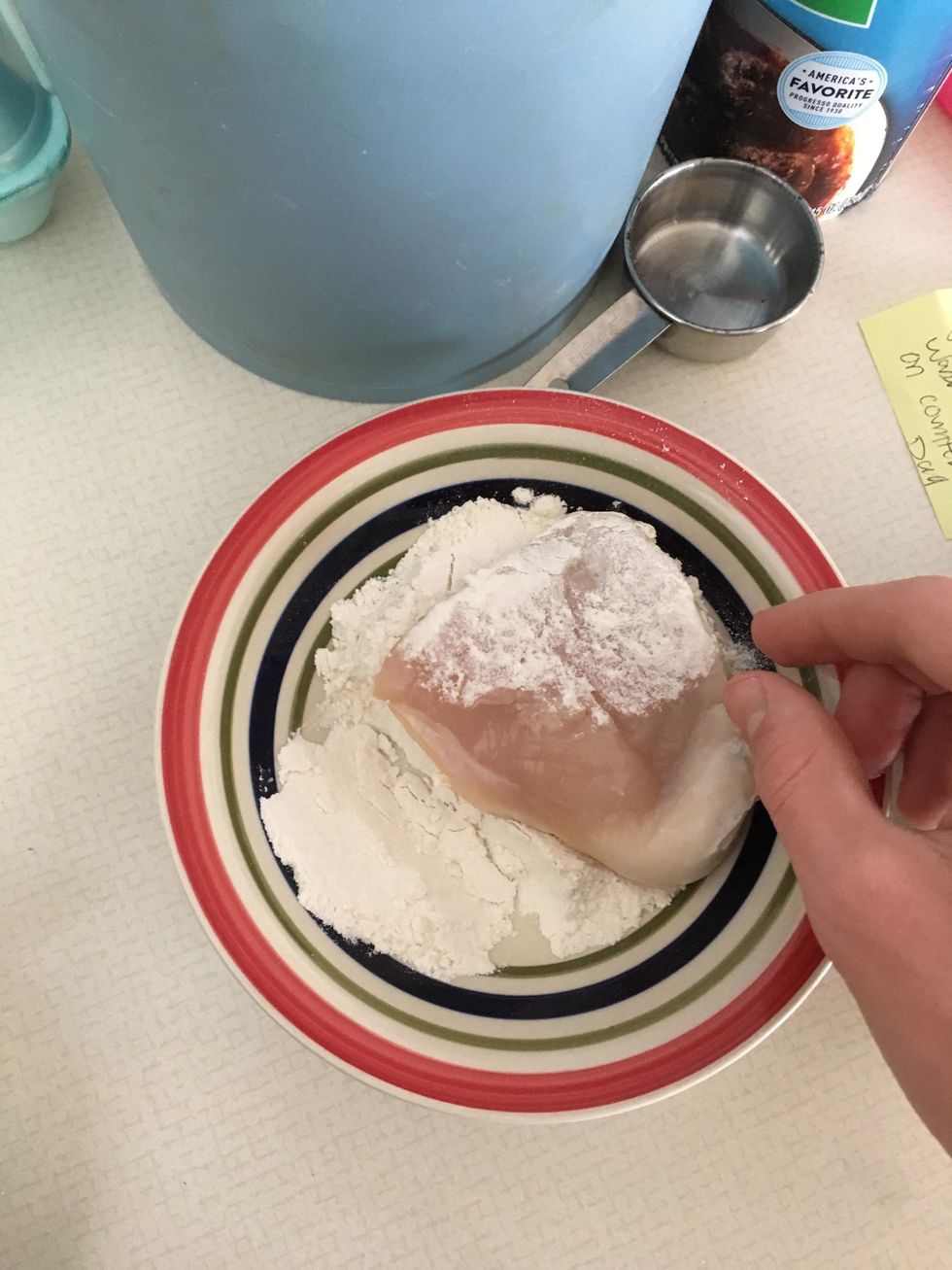 The first step in making this recipe is to coat your chicken breast in flour. Make sure you get the entire breast coated well!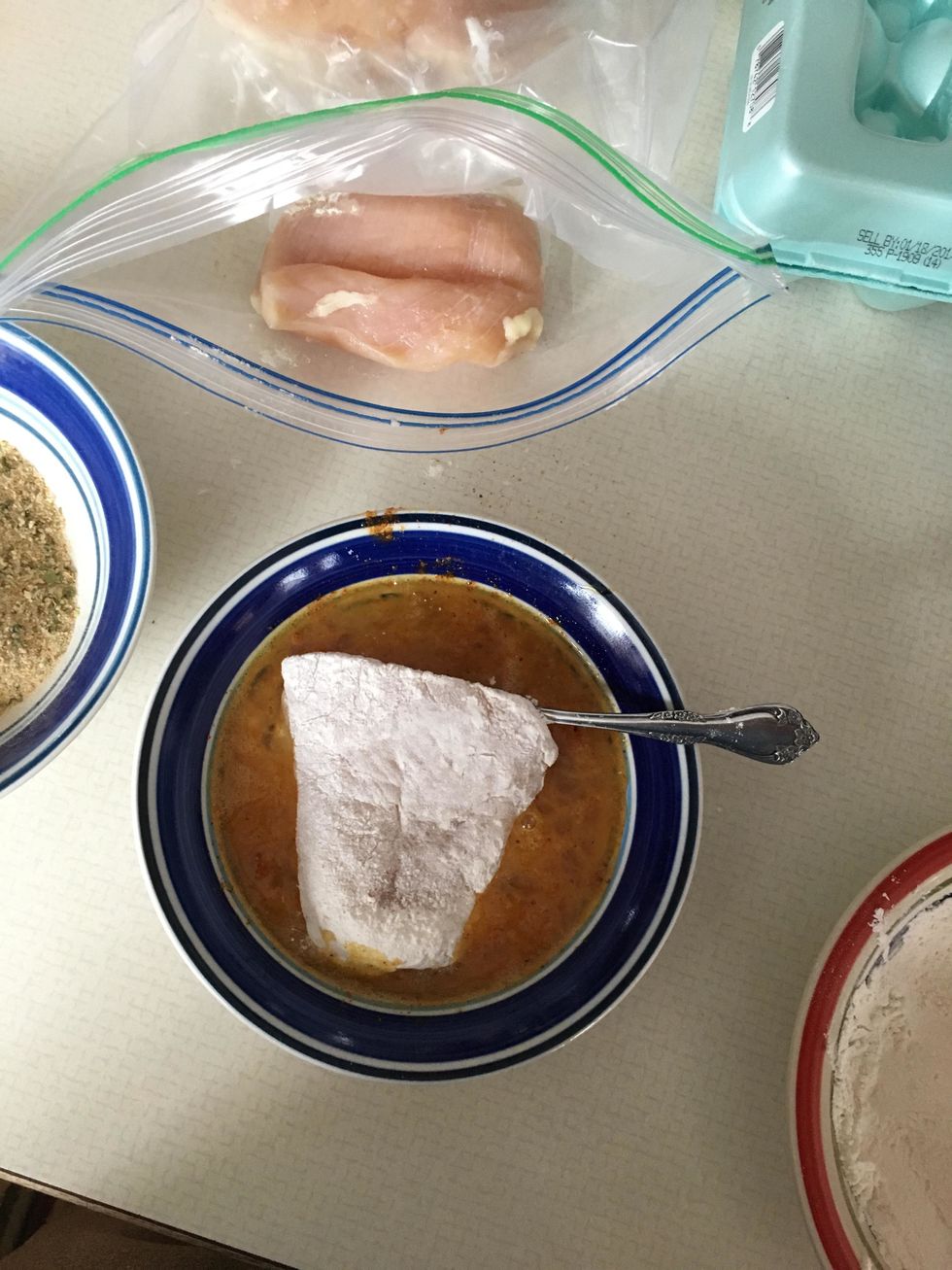 Once we have the chicken breast coated in flour, we dip it in our egg/seasoning mixture. Make sure to get the entire breast covered in egg!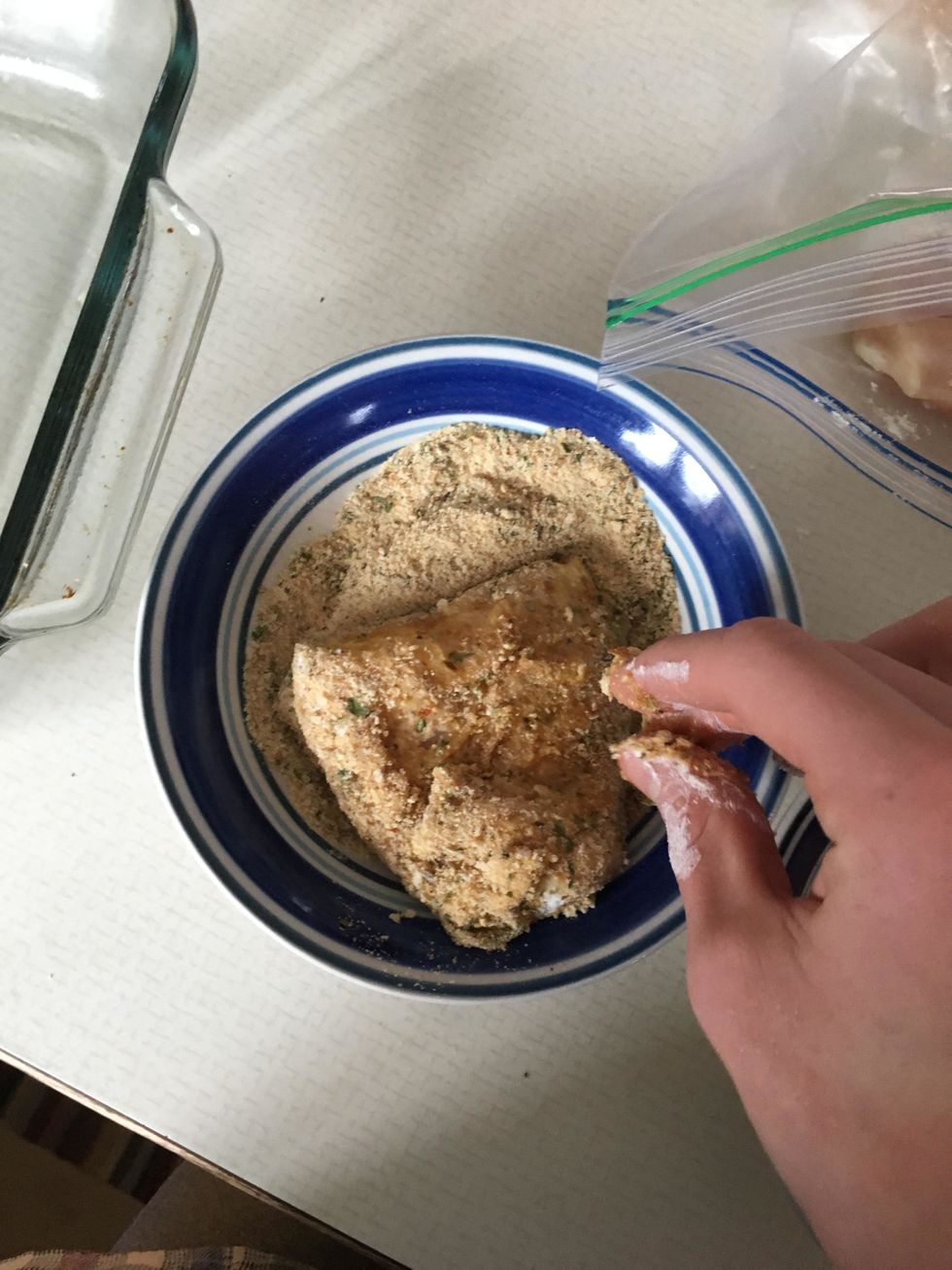 Next take the meat and roll it in the bread crumbs and make sure we get it completely coated in bread crumbs!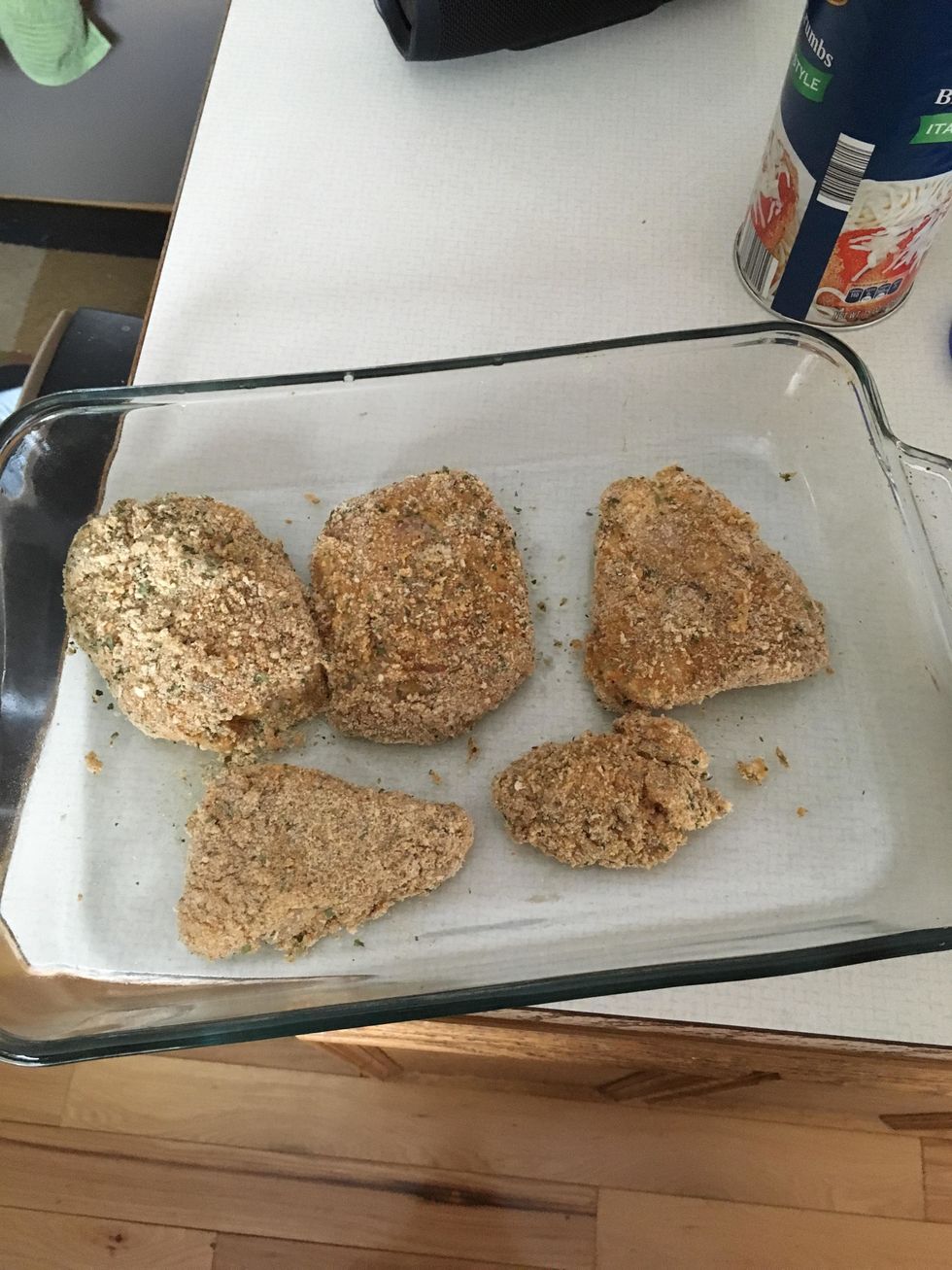 After each breast is fully coated, you can place it in the previously greased pan.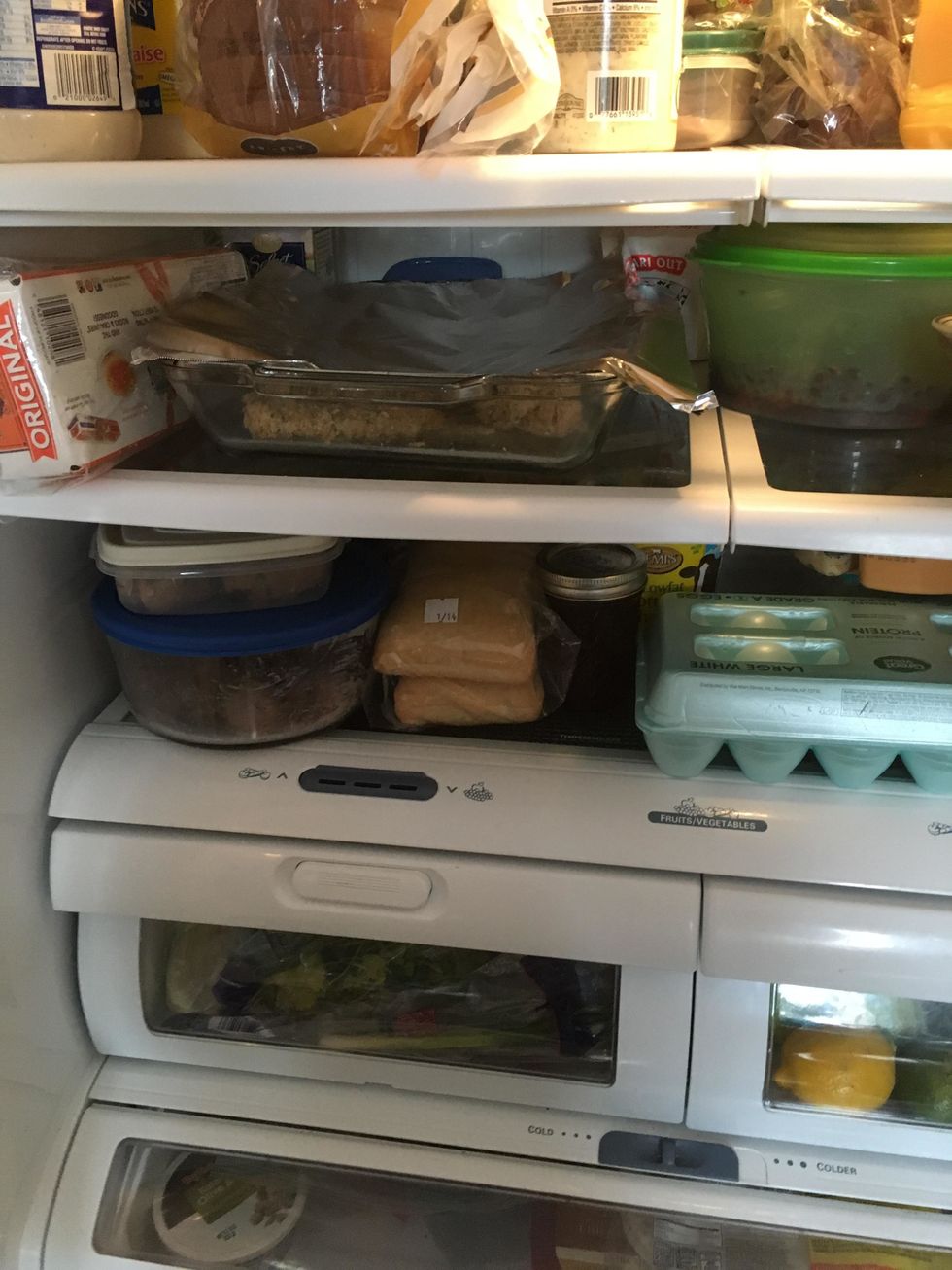 From there you can either bake the chicken right away at 350 degrees Fahrenheit for 45 minutes. Or in my case, I covered the top in tin foil and placed the meat in the refrigerator to be used later.
I hope you enjoyed my choice of recipe for this project! This is my mother's recipe which I tweaked slightly by adding the seasoning to the egg wash. we do this to make sure the meat doesn't dry out!
2.0lb Chicken breast
2.0 Large Eggs
1/3c Flour
1.0c Italian Style Bread Crumbs
3.0Tbsp Seasoning of Your Choice
Non-Stick Cooking Spray or Butter
3.0 Mixing or Cereal Bowls
1.0 Baking Pan
1.0 Whisk or Fork
Aluminum Foil