How to make spiced banana-date bread rolls
Check my guide: How to make Mom's bread dough, for dough recipe
35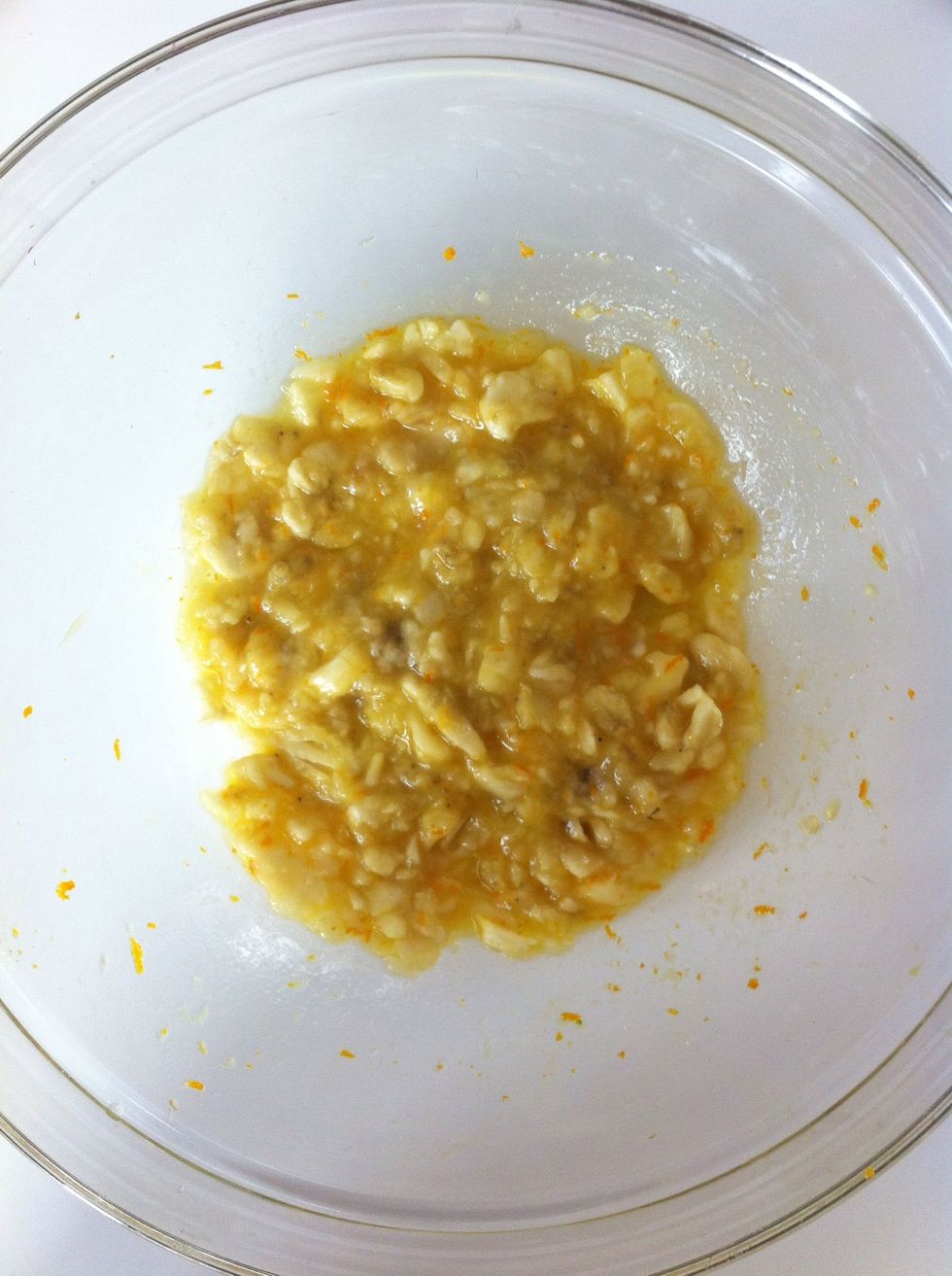 Mash bananas with fork and add orange zest. Add lemon juice and stir to prevent from blackening.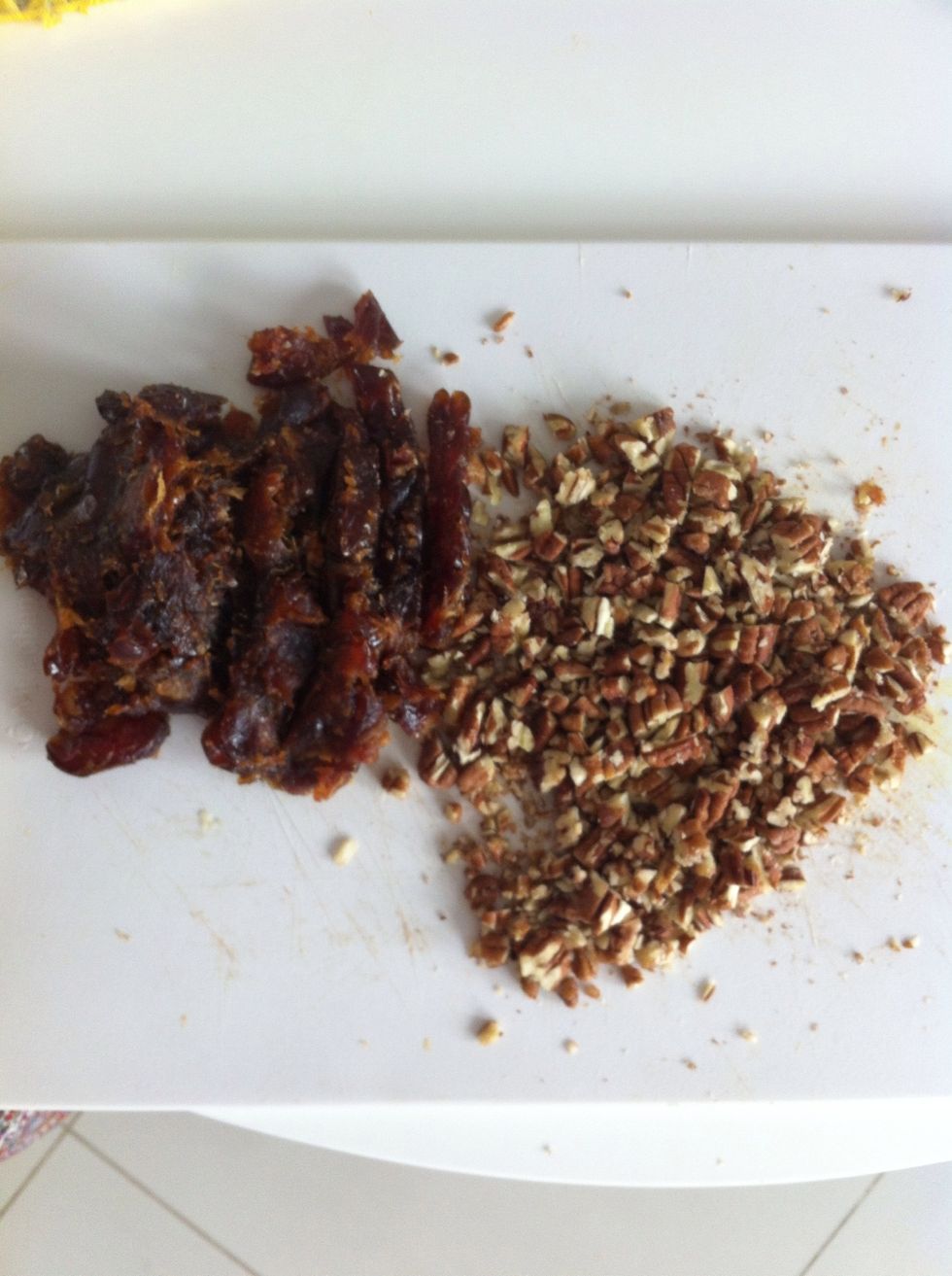 Chop pecans and dates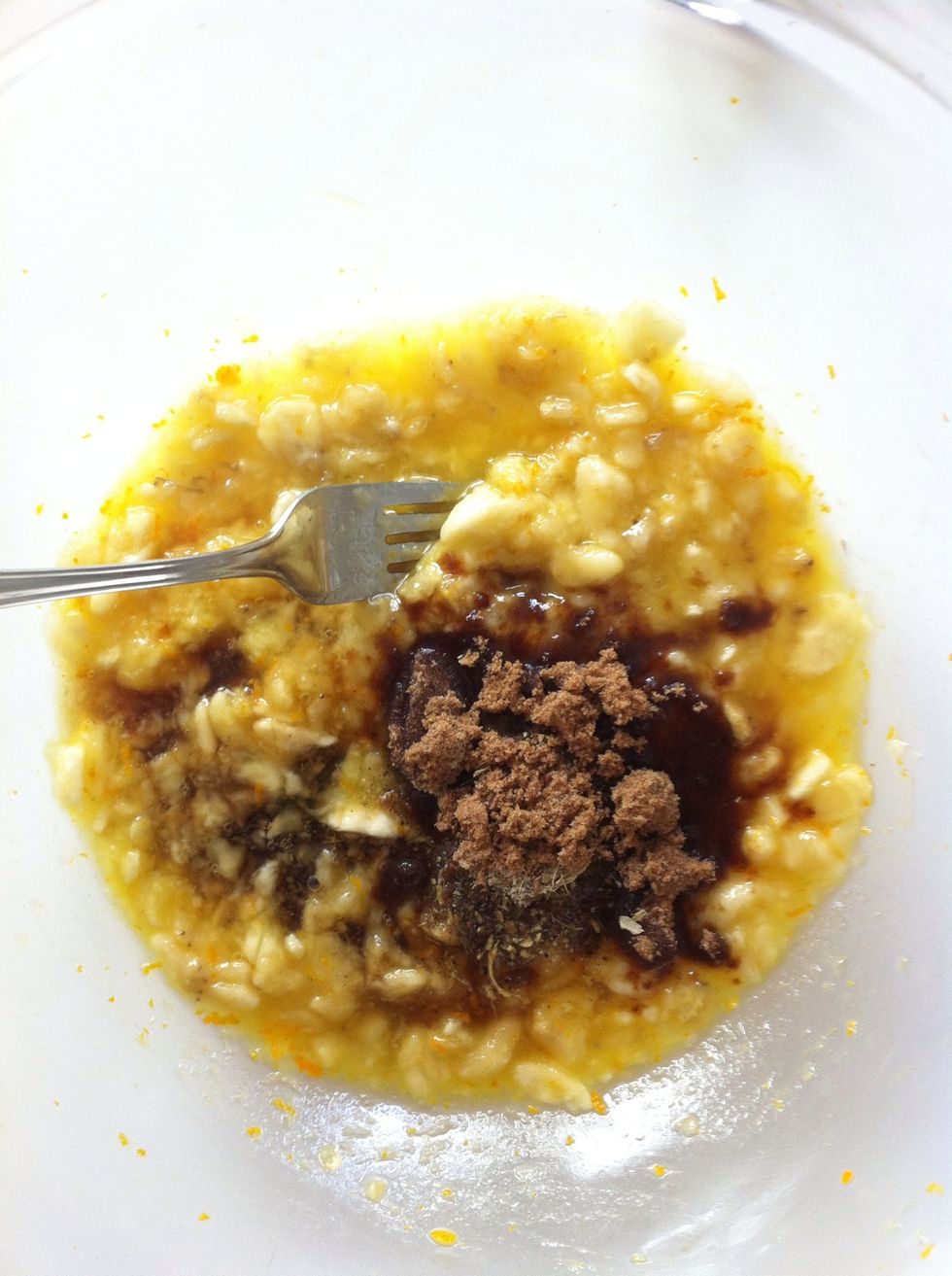 Add brown sugar, maple syrup, cinnamon into bananas and stir.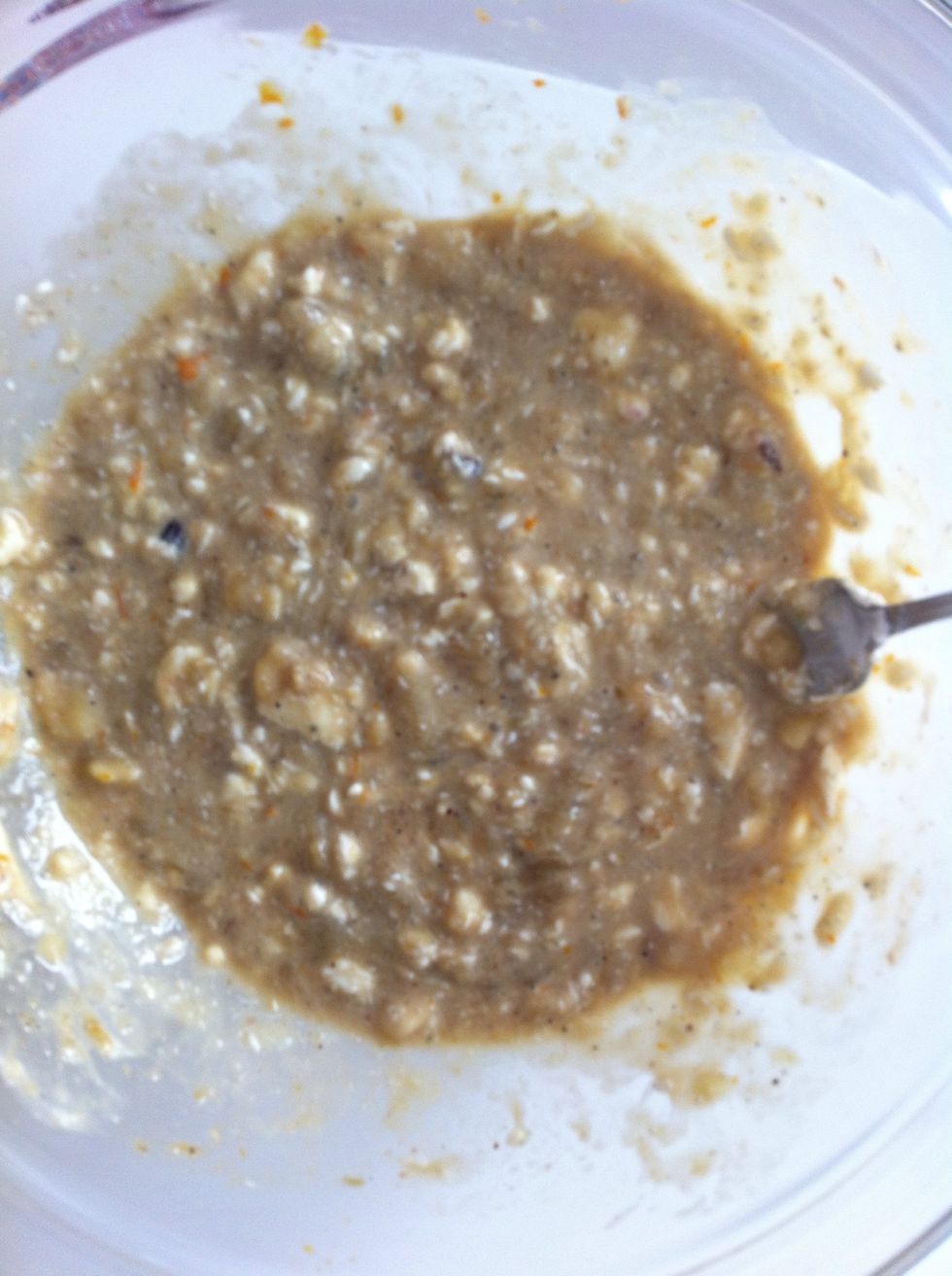 Add philadelphia cream cheese and stir with fork incorporating cheese into mixture as much as possible. Add dates and pecans.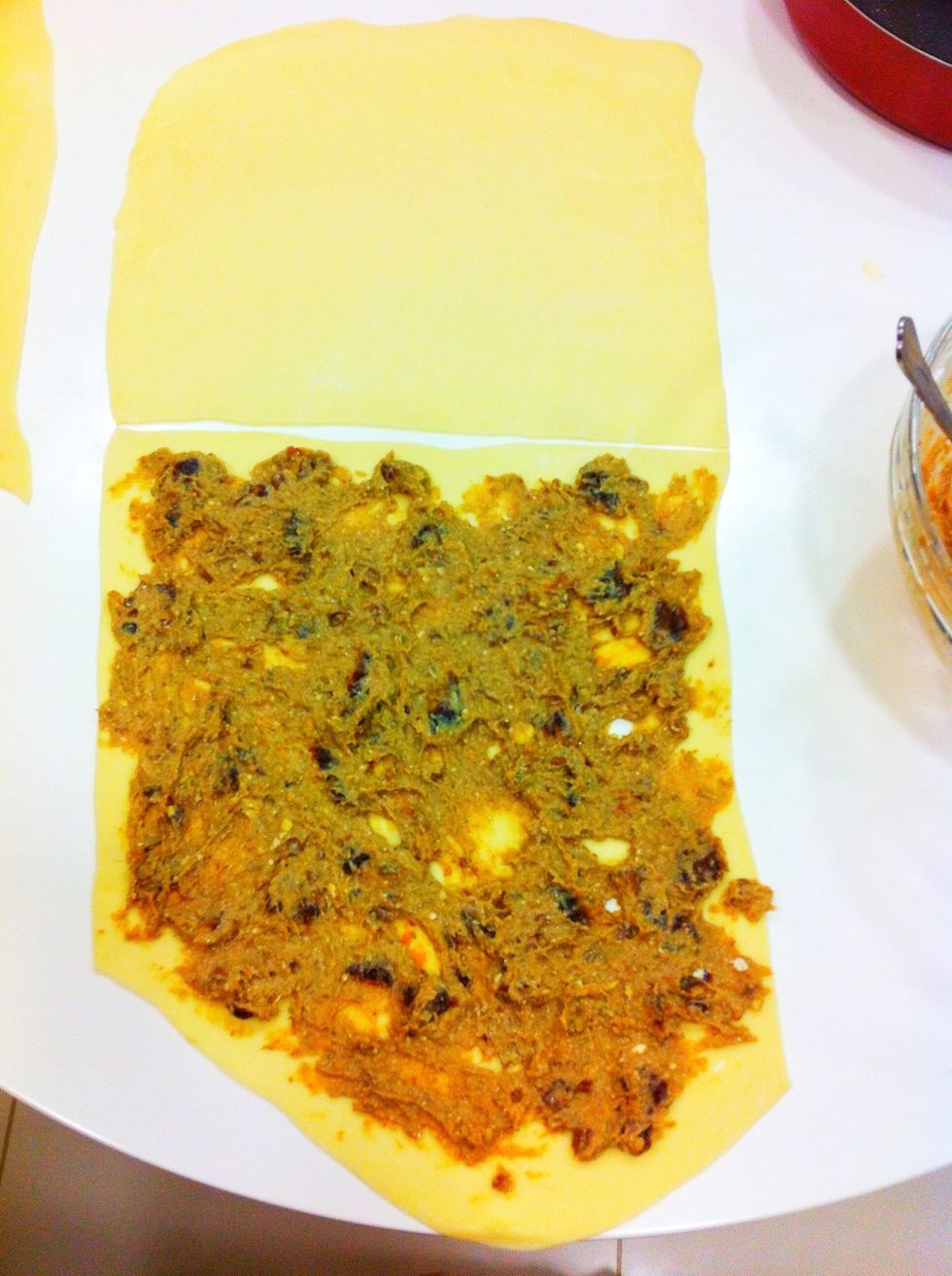 Roll out dough into rectangle. Spread banana date mixture onto dough.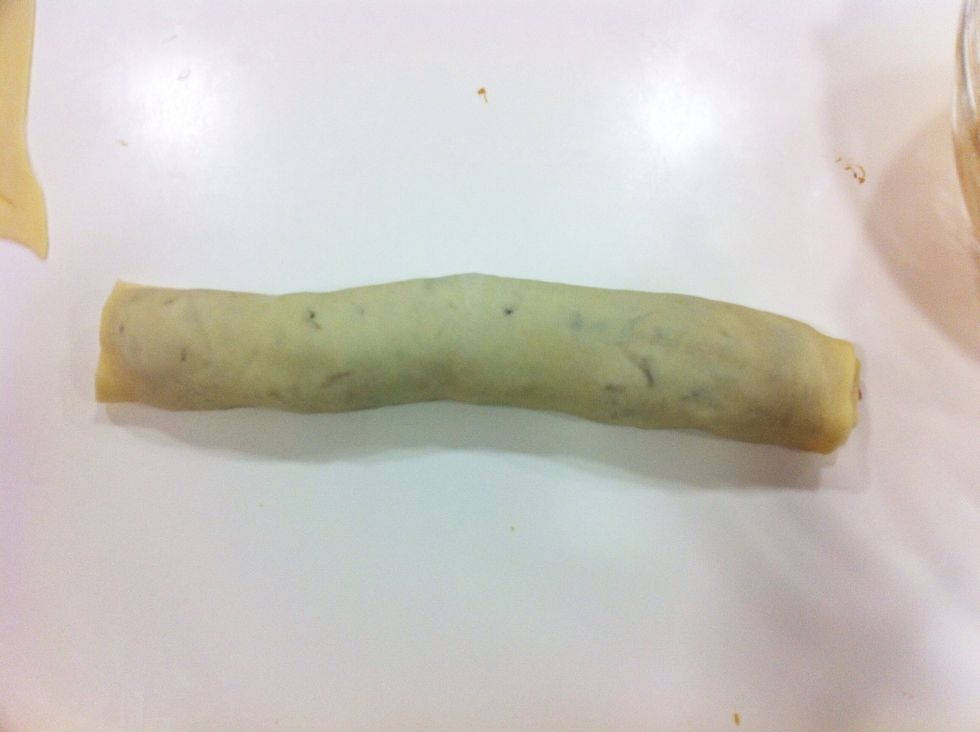 Roll dough into cylinder shape. Wrap in baking paper and leave in fridge for 2-3 hours. Bread dough recipes makes 2 cylinders.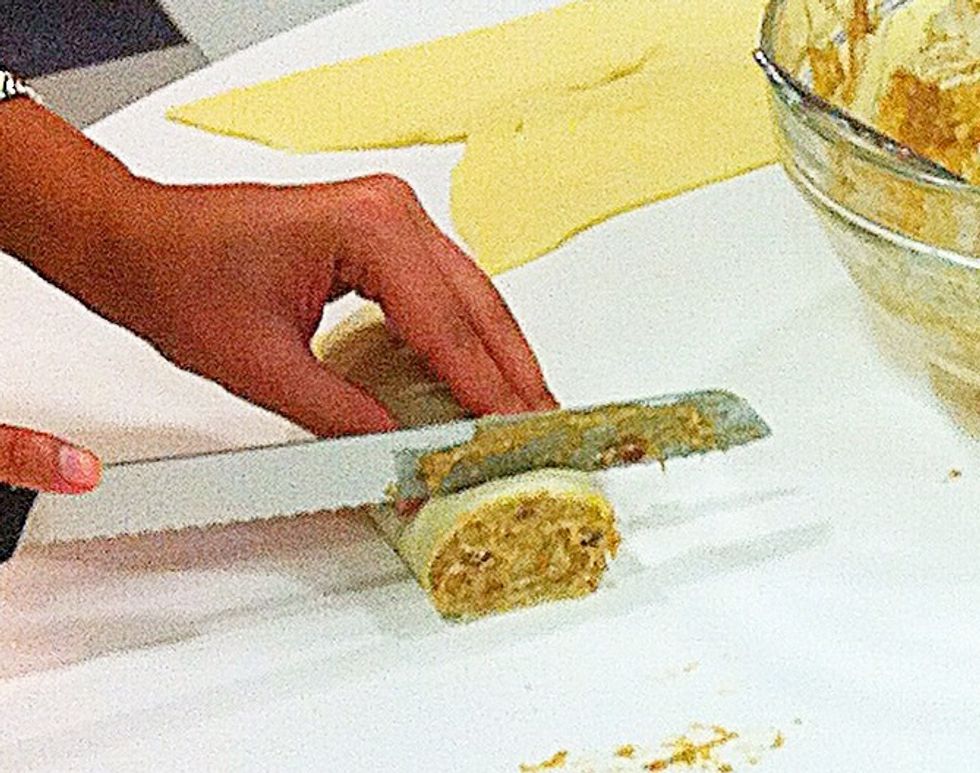 Remove dough from fridge. Gently cut rounds using serrated knife in sawing motion. (pushing down with a knife will cause filling to pour out, sawing motion prevents this)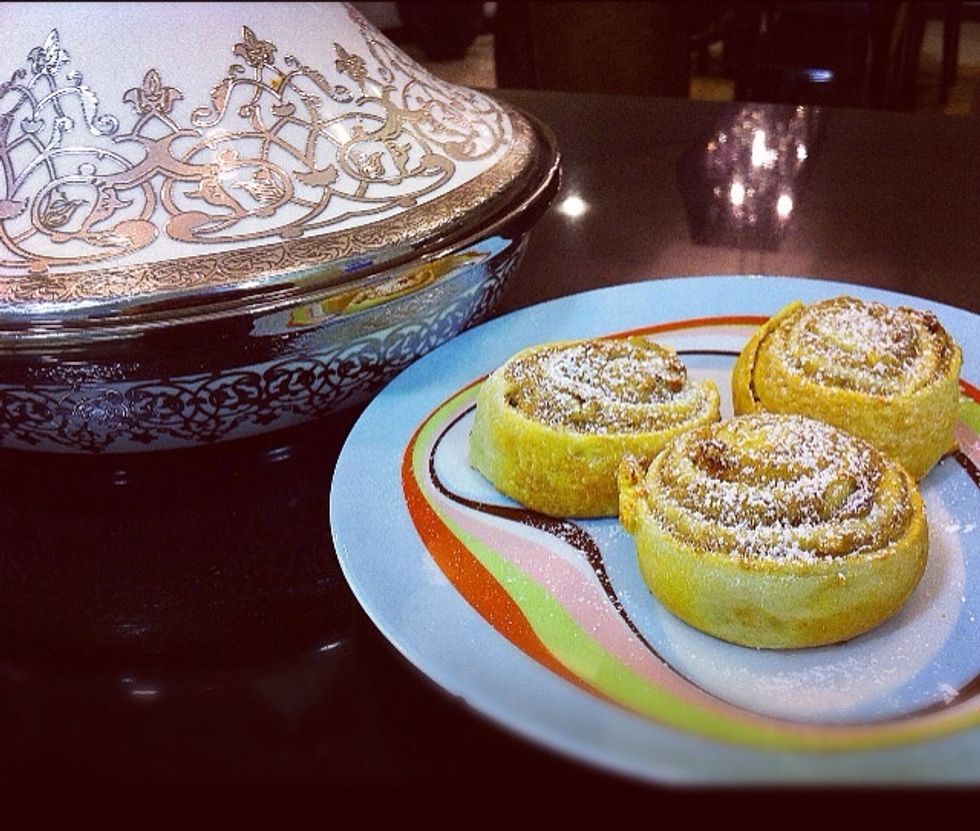 Place in baking sheet in middle rack. Bake for 20-30 minutes at 350F. Dust with powdered sugar and serve.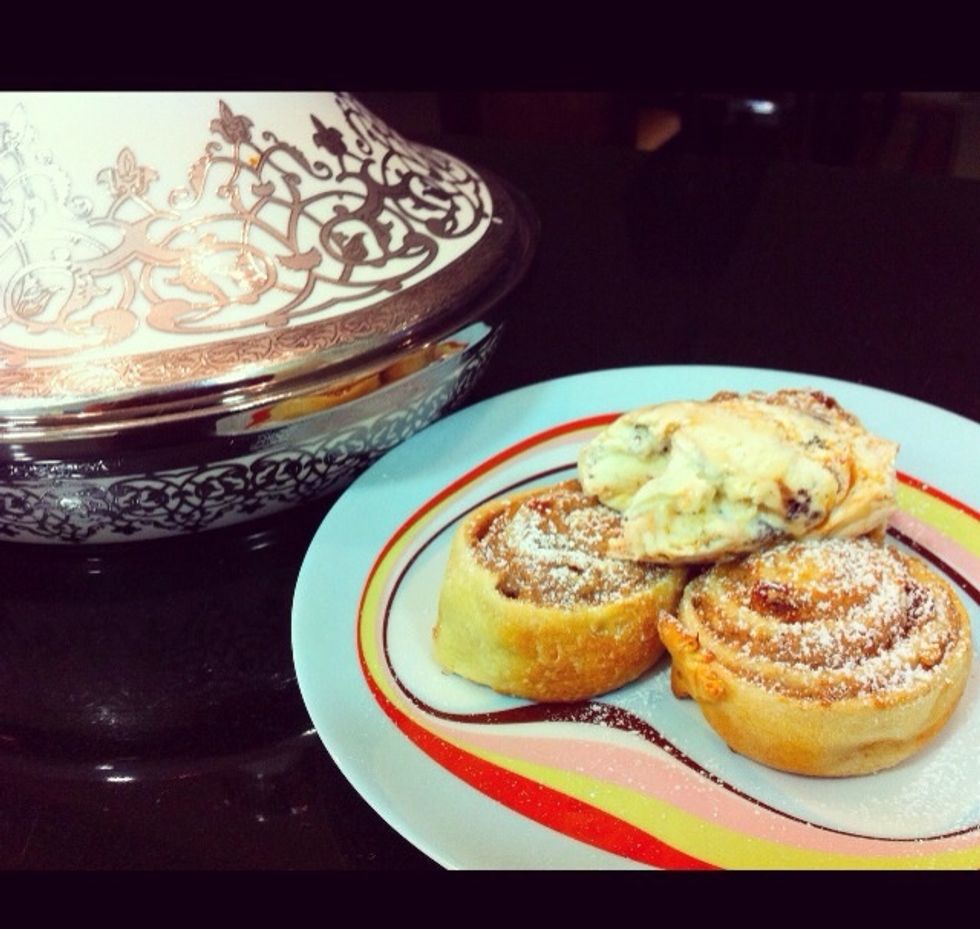 Can also be served warm with ice cream.
Bread dough
2.0 Bananas
3/4c Soft dates
1.0 Tub fat free philadelphia cheese
1.0tsp Orange zest
1.0tsp Cinnamon
1/4c Pure maple syrup
1/4c Packed soft dark brown sugar
3/4c Chopped pecans/walnuts
1.0tsp Lemon juice