How to make special turkish egg meal "menemen"
Make Special Turkish Egg Meal "MENEMEN"
53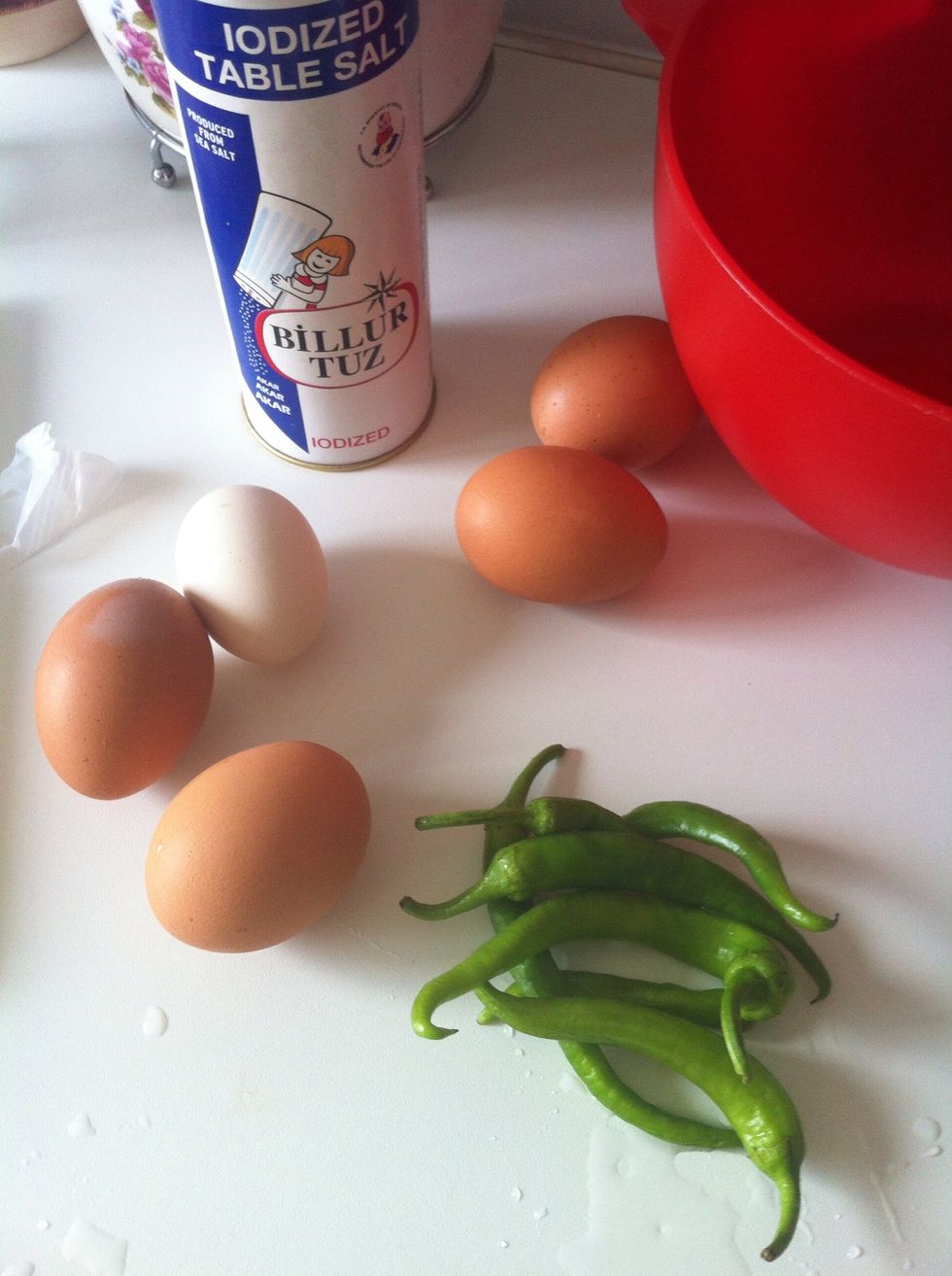 Ingredients part 1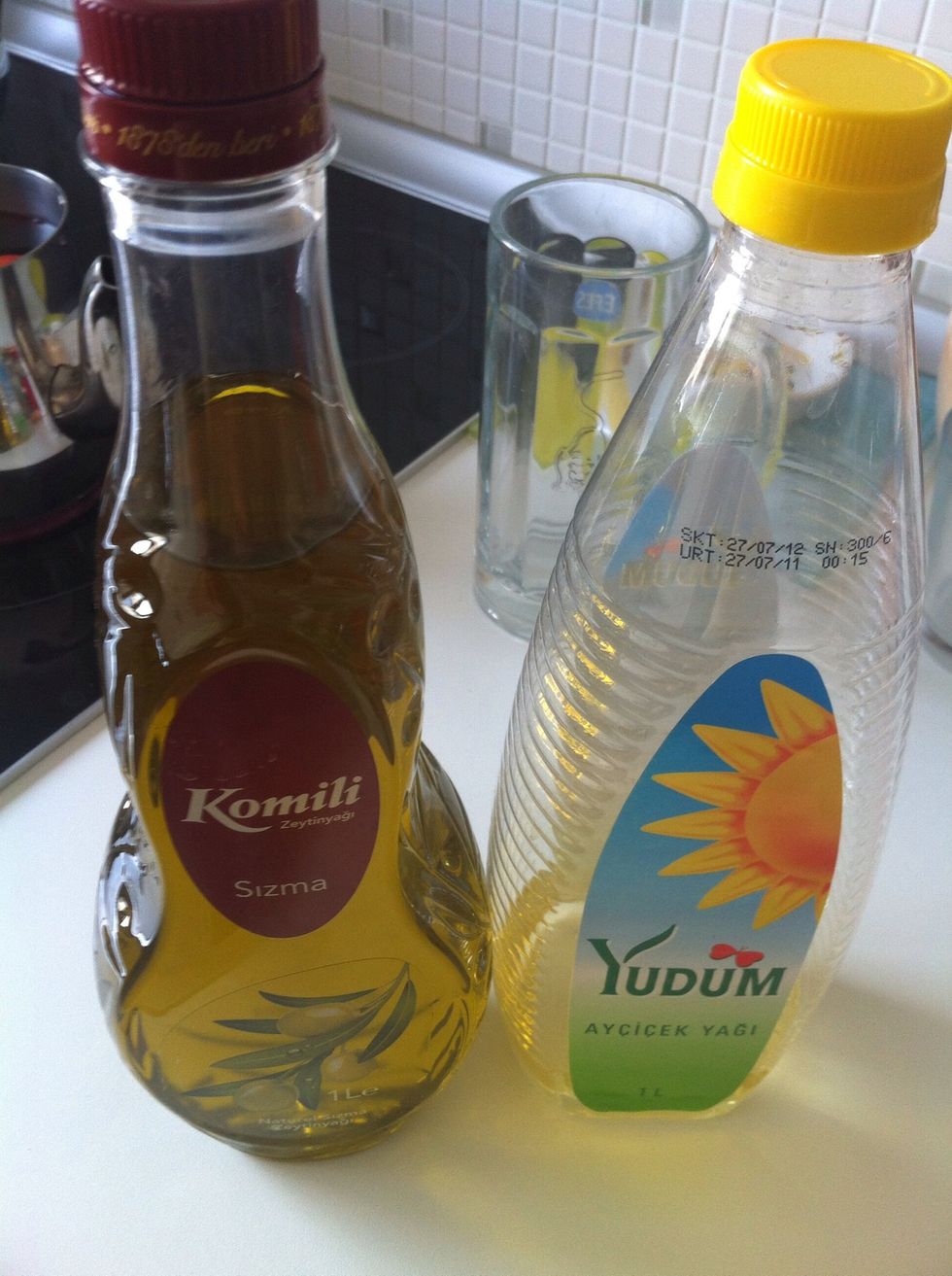 Ingredients part 2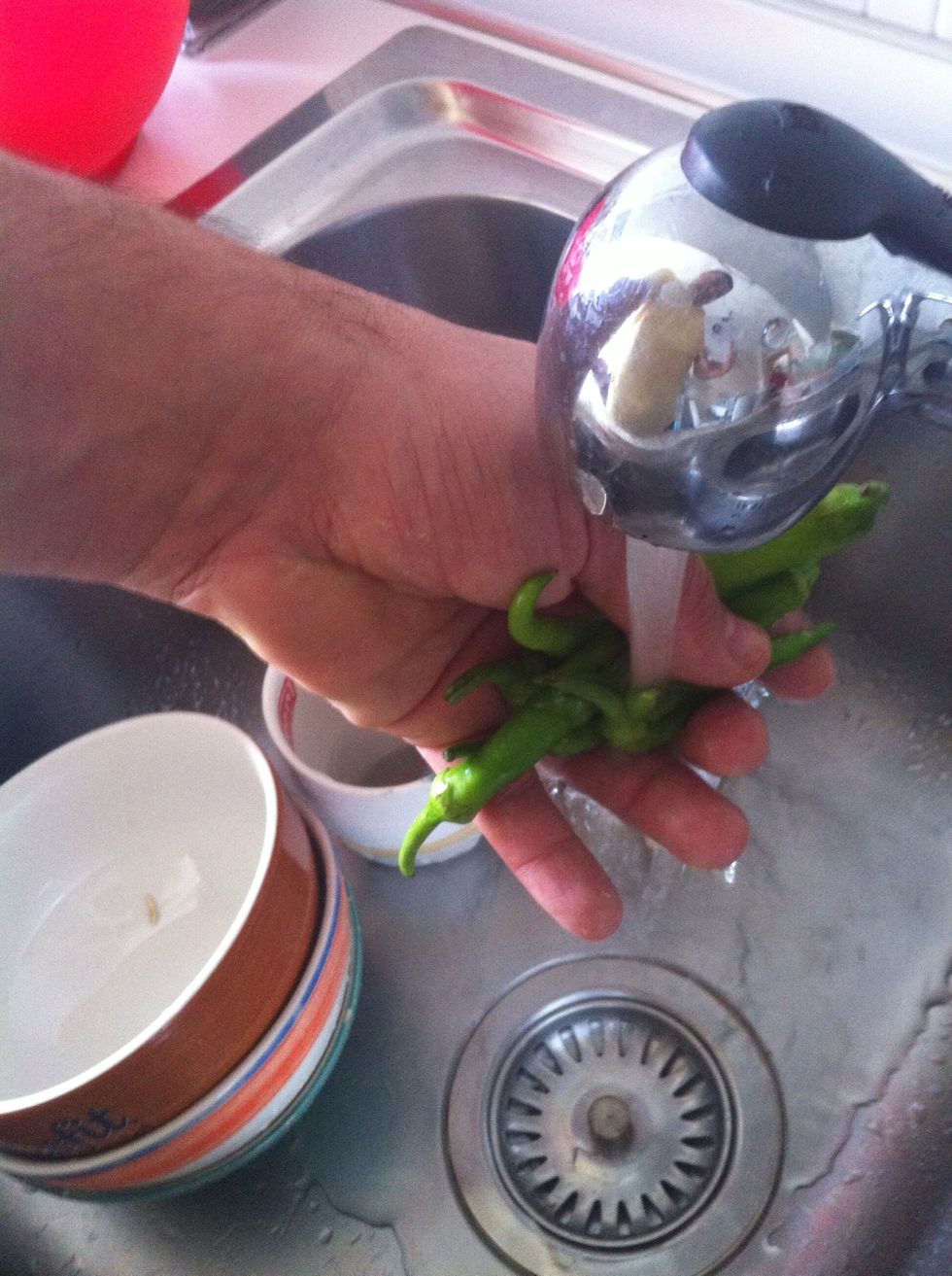 Wash peppers. Hot pepper is better.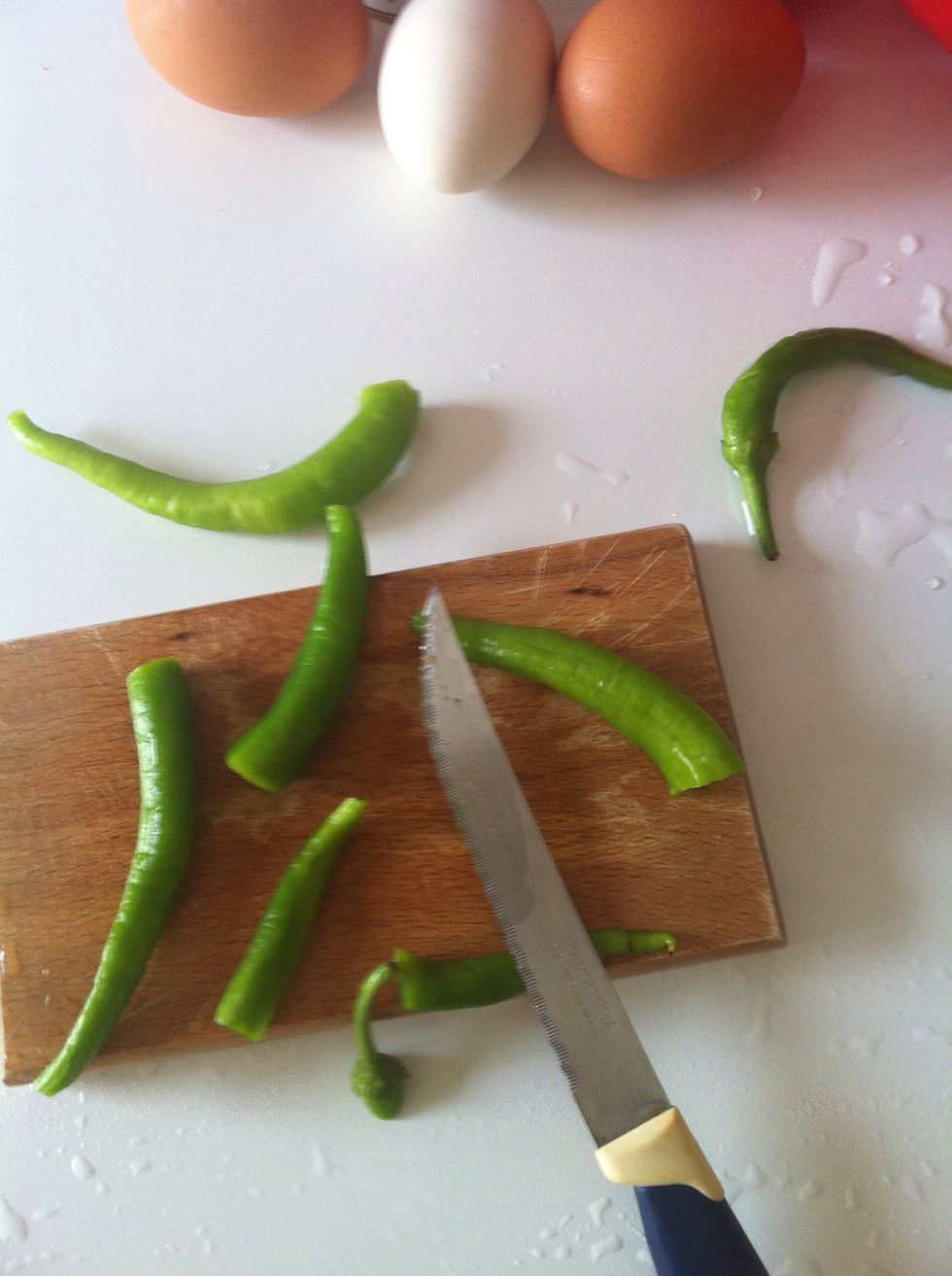 Cut heads and tails
Slice them into smaller pieces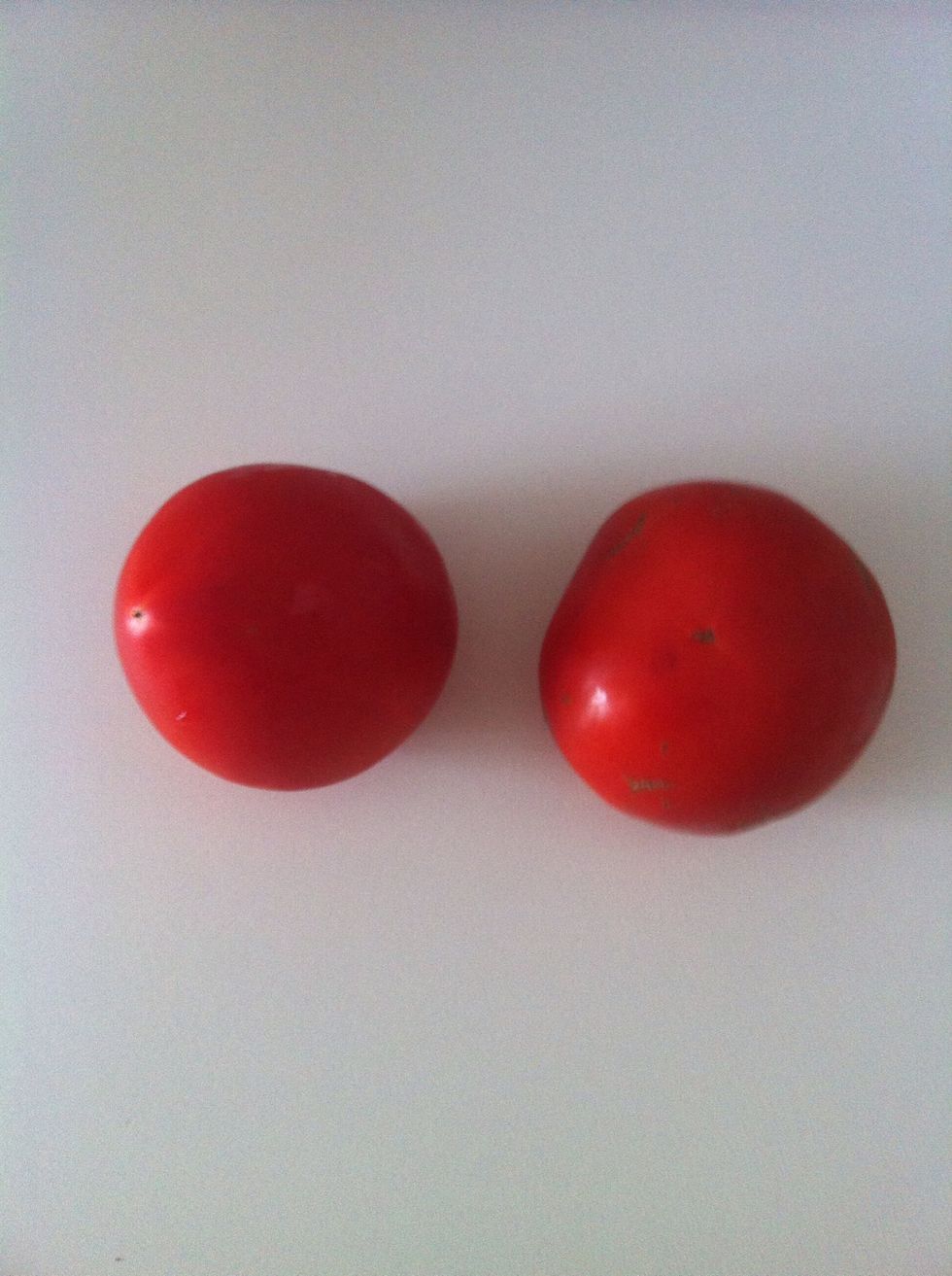 Take tomatoes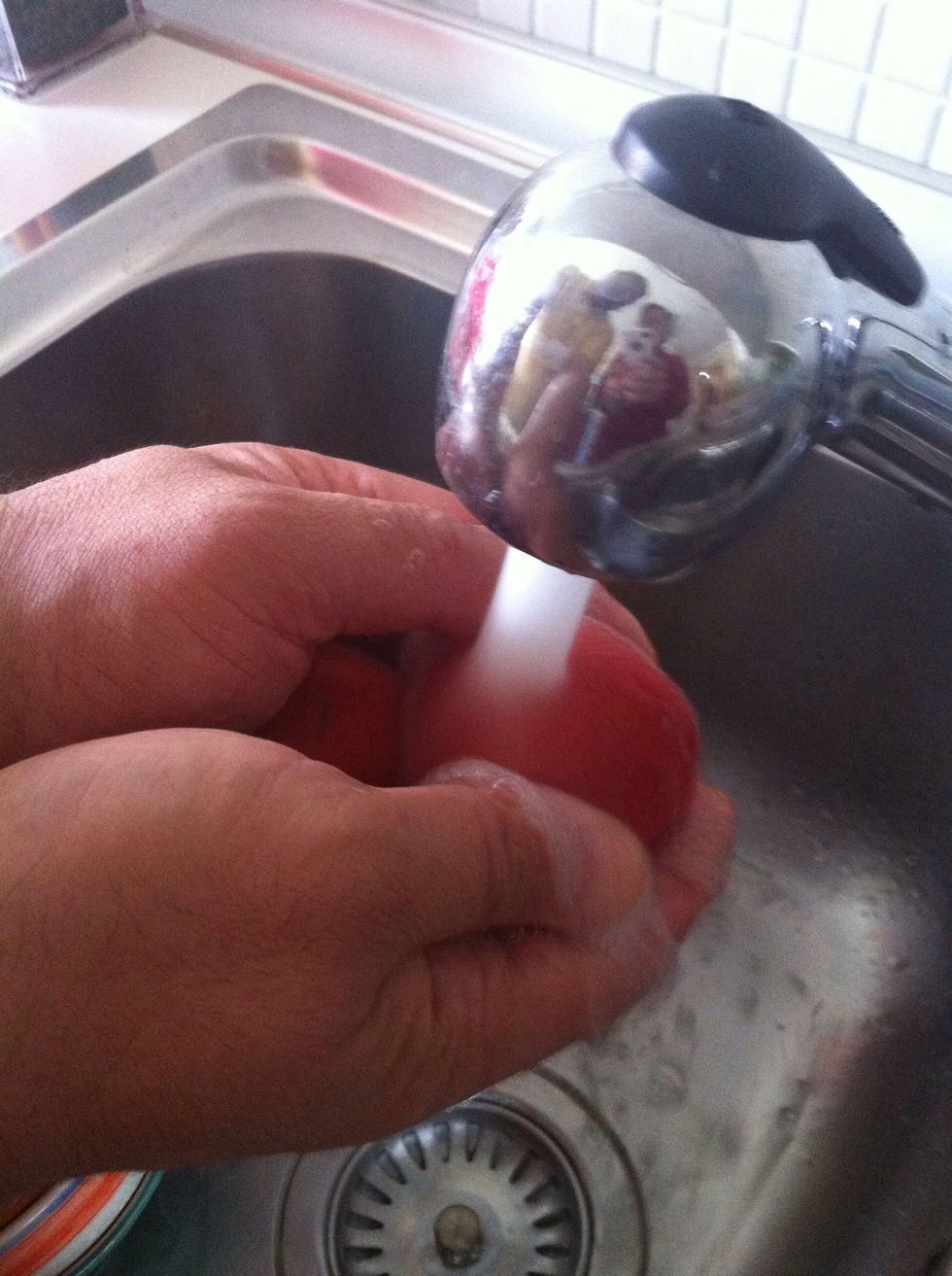 Wash them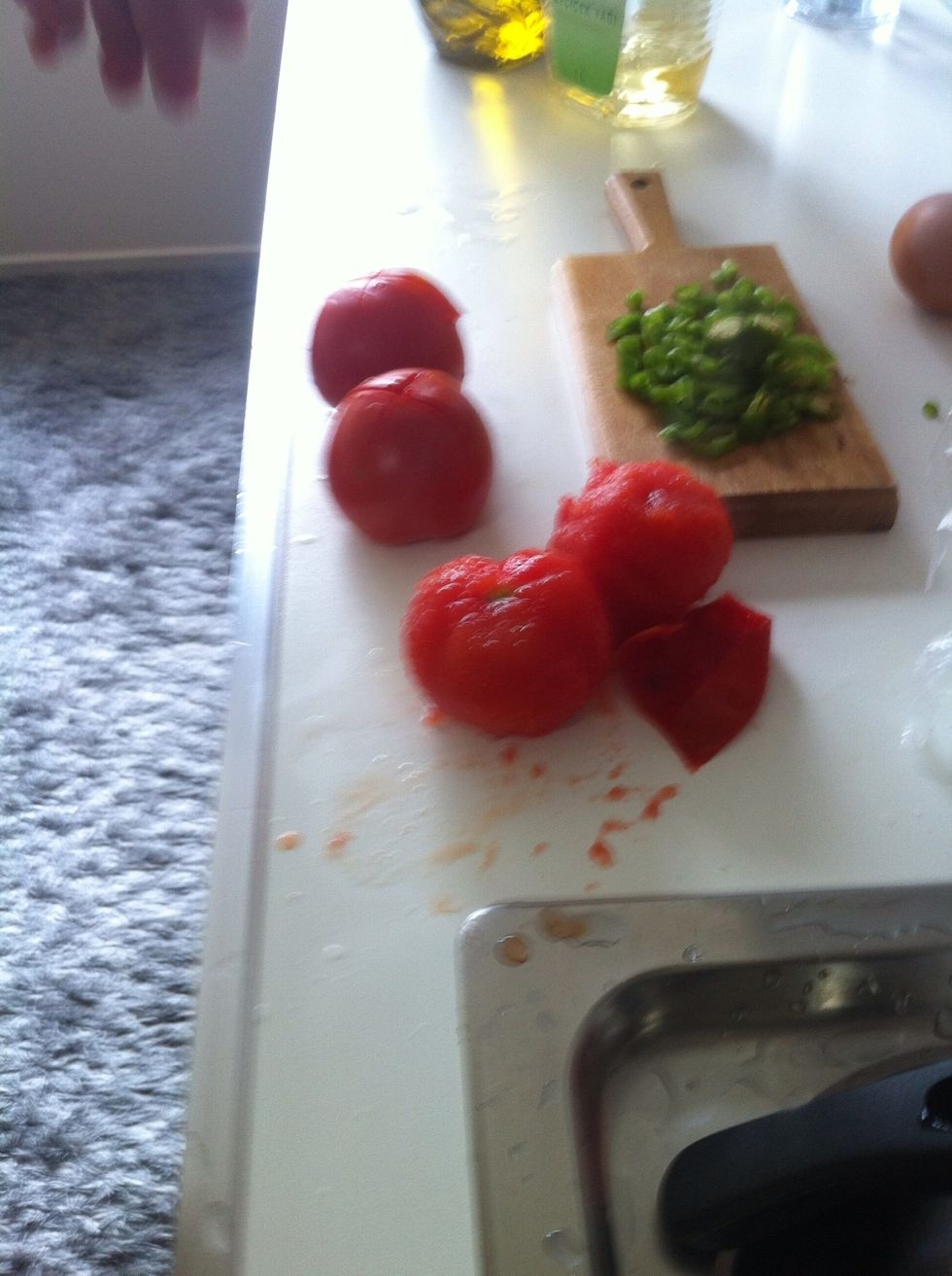 Peel them. Check my "how to peel tomatoes" guide.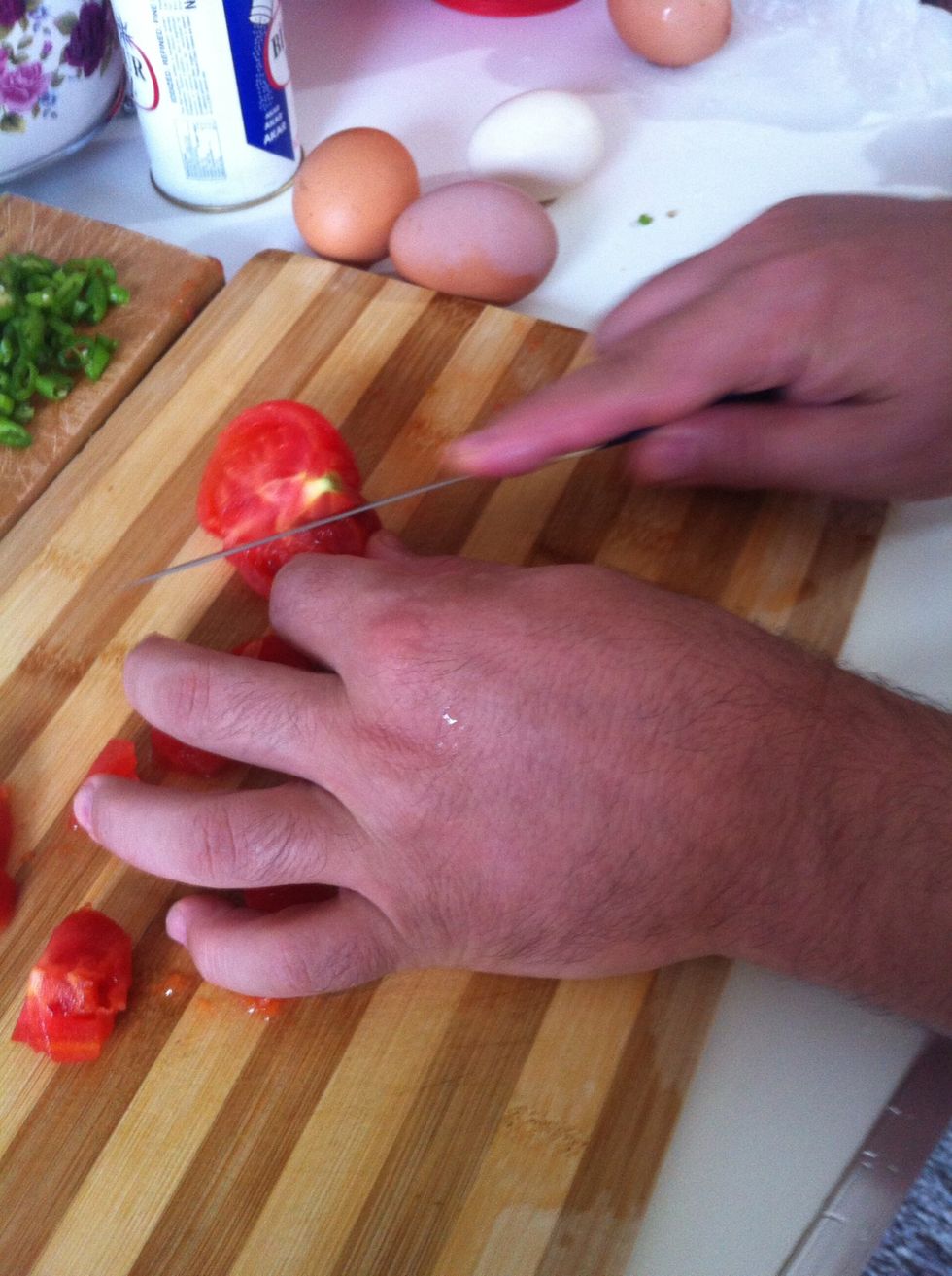 Cut unnecessary parts an throw them away.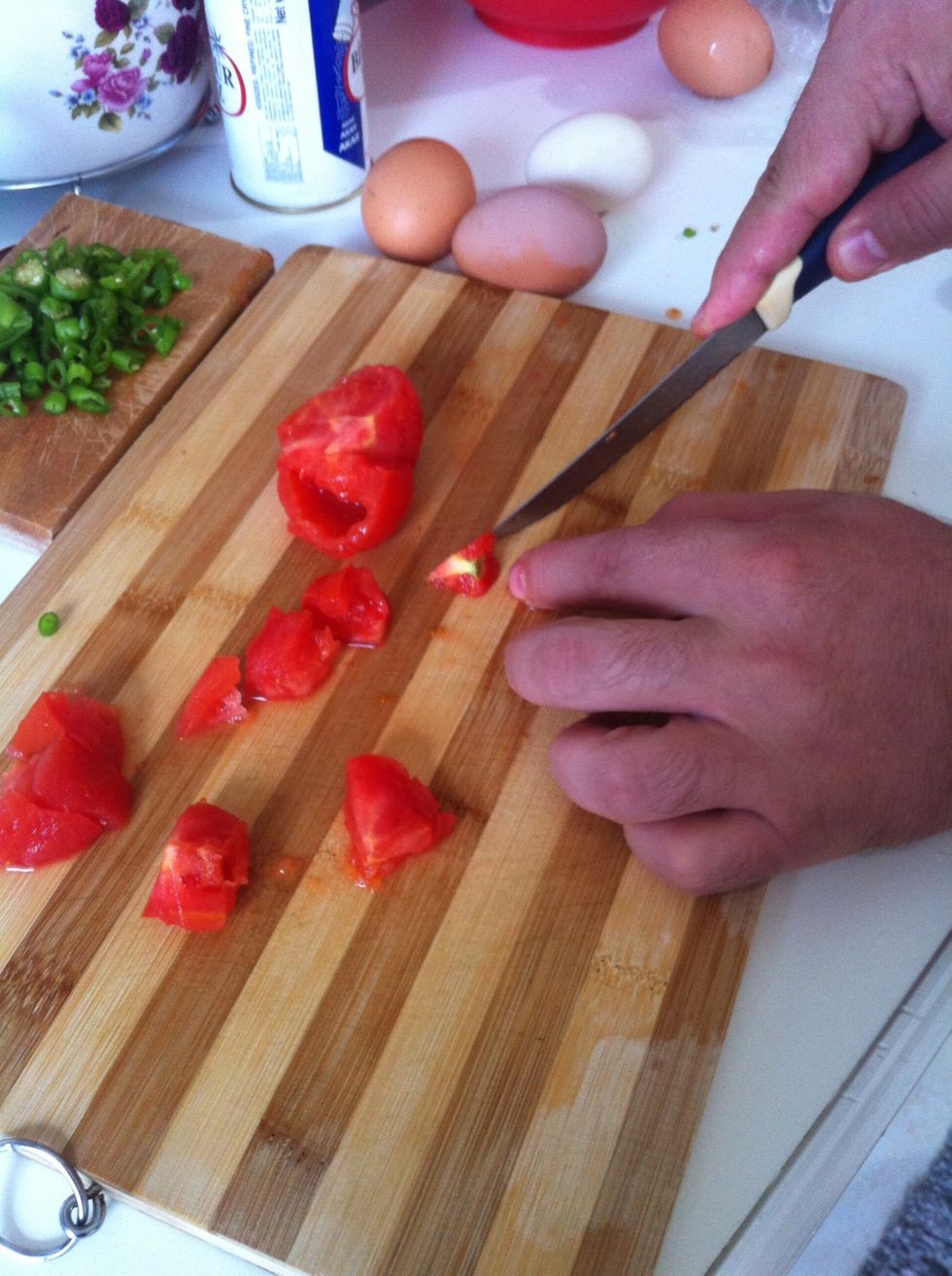 The heads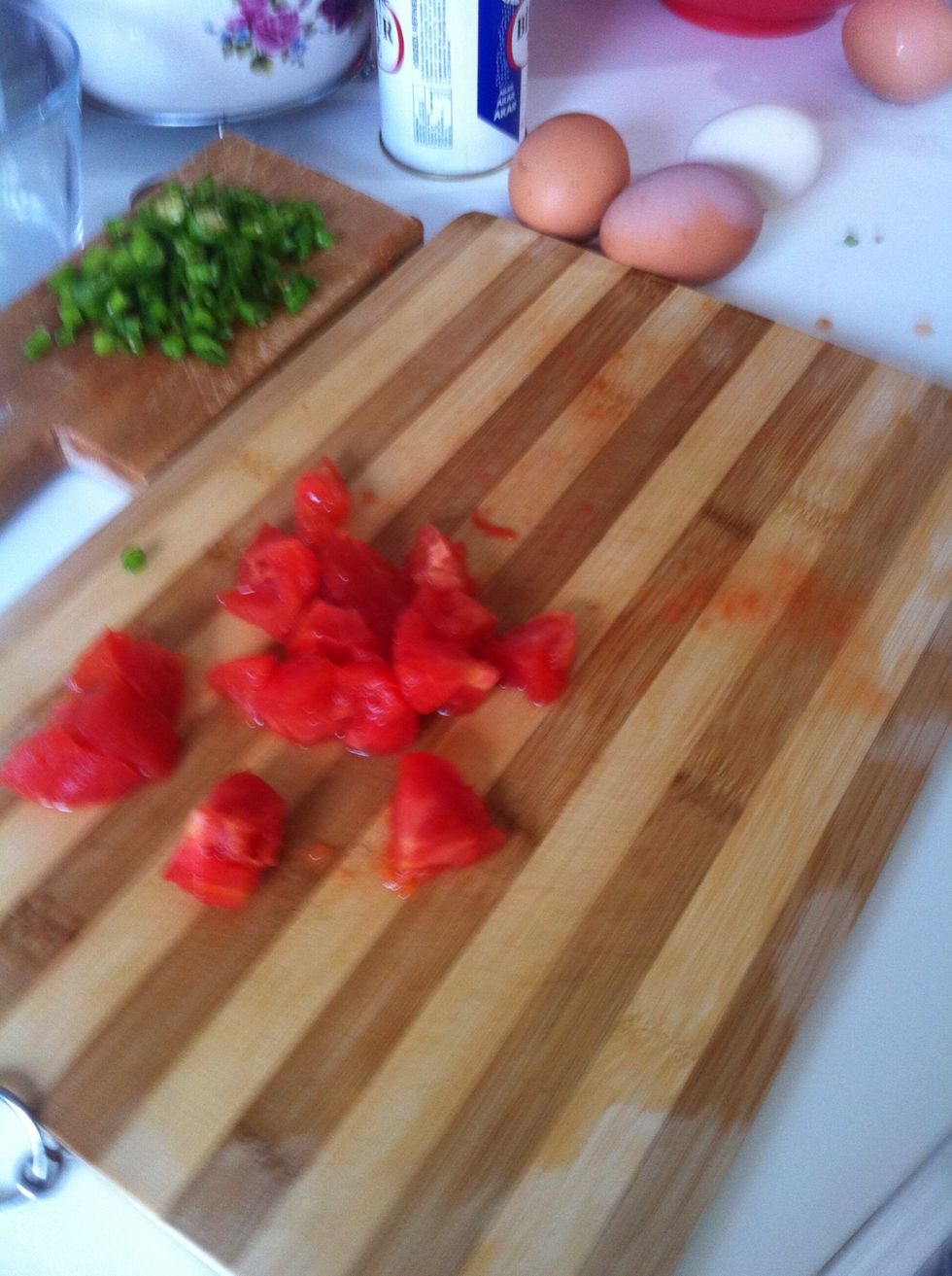 Cut into cubes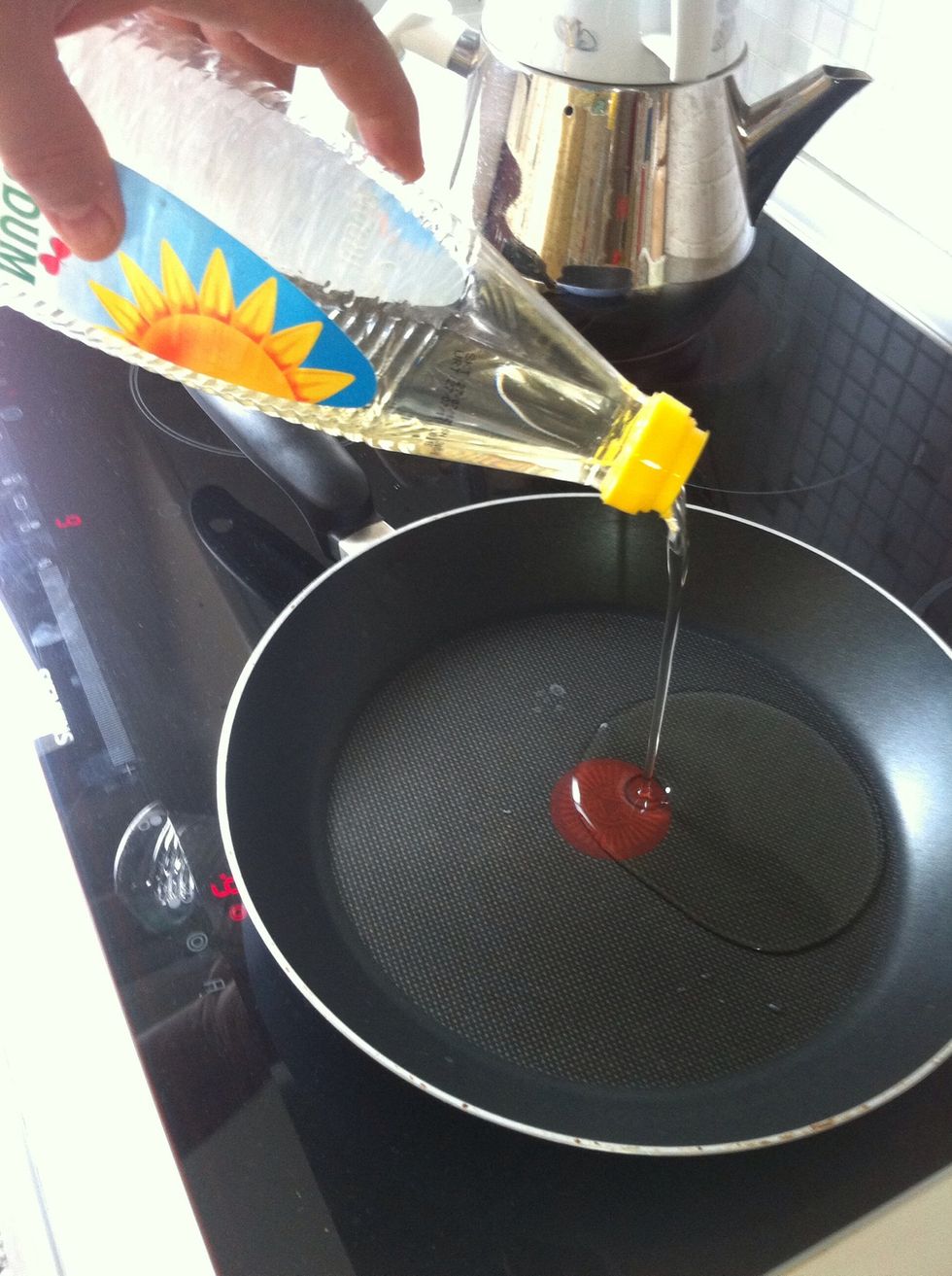 Pour sunflower oil into pan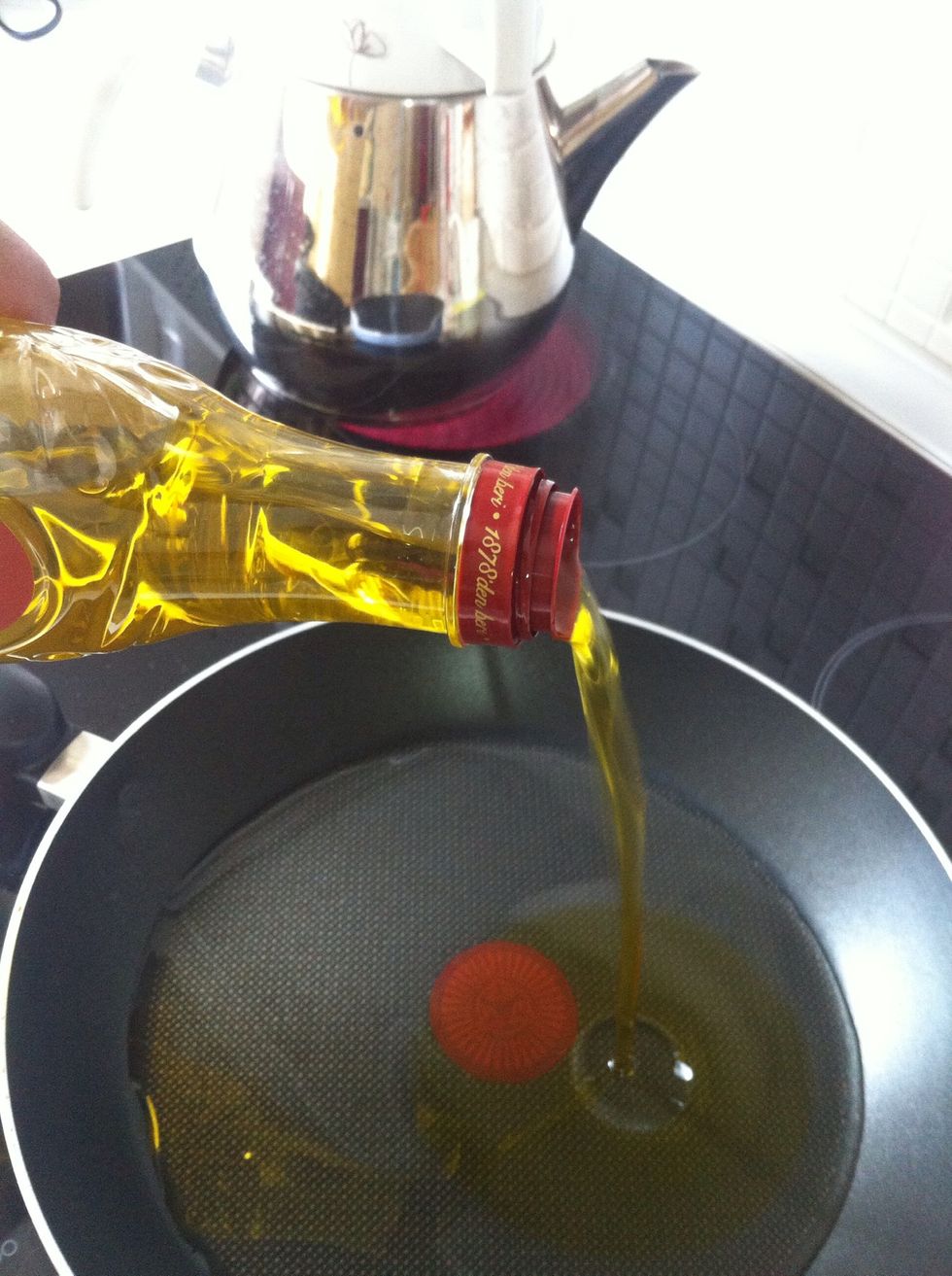 Add olive oil.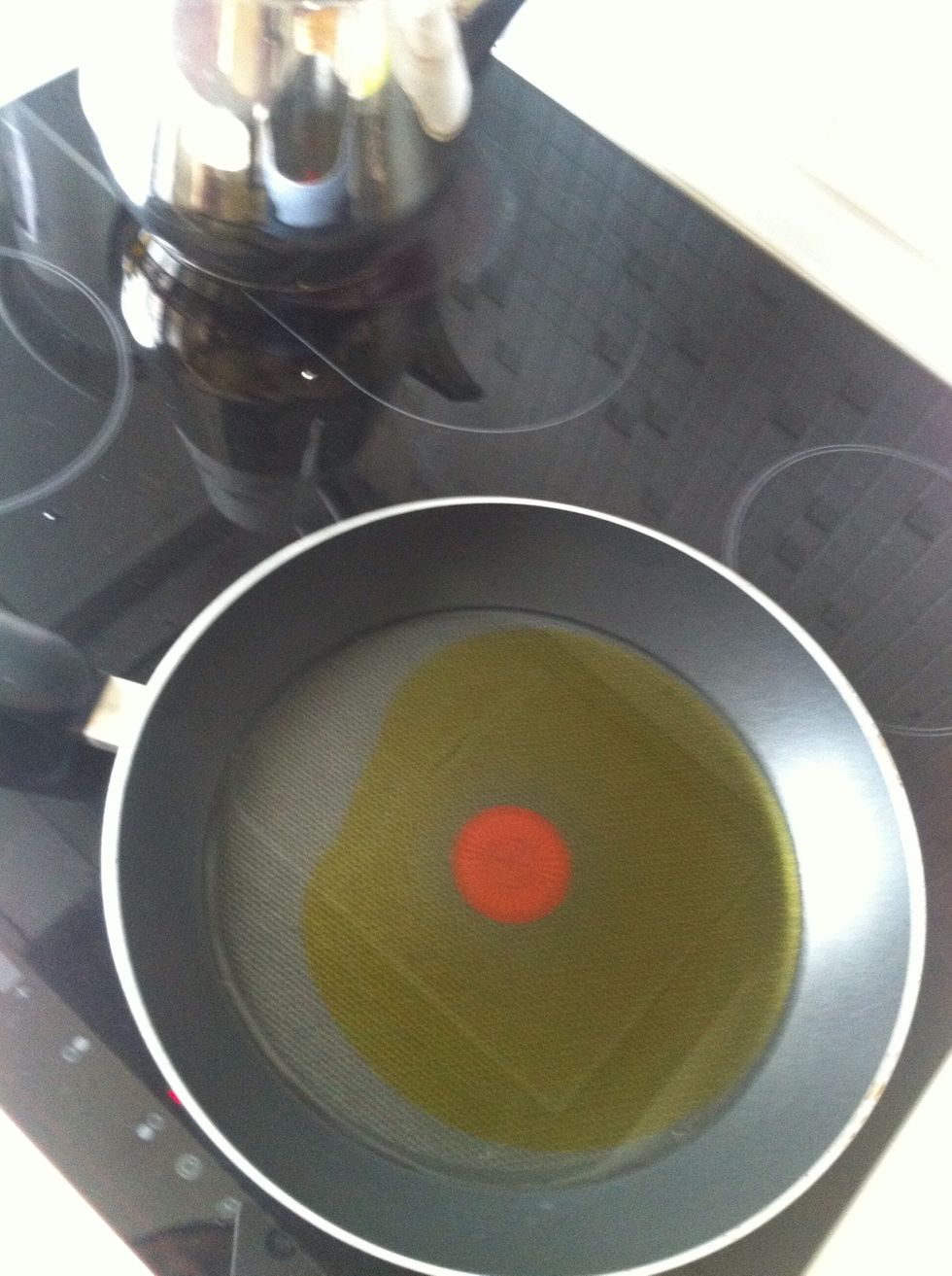 Mixture. This is the hint.increase heat.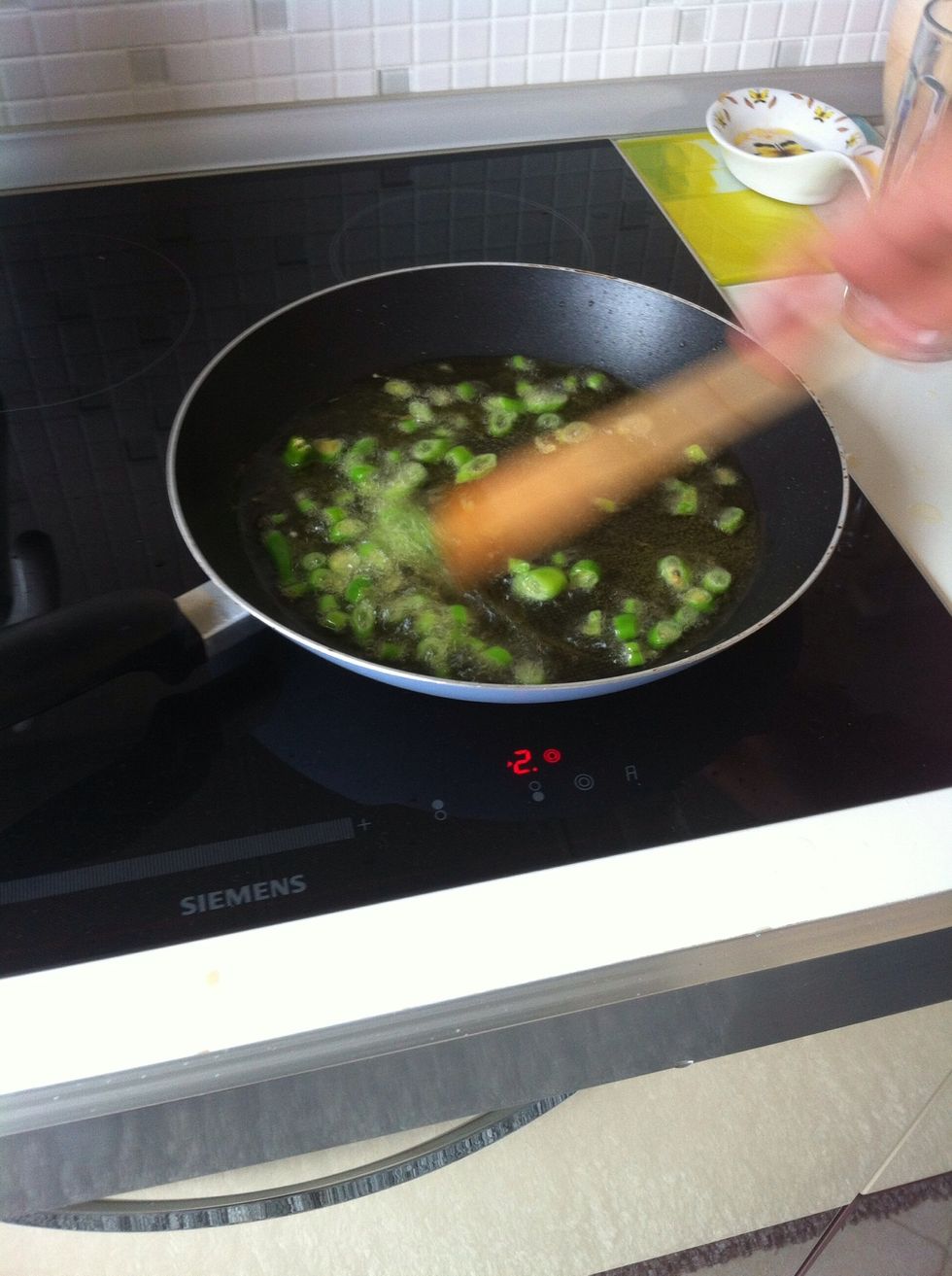 Put peppers after oil heats.drop heat.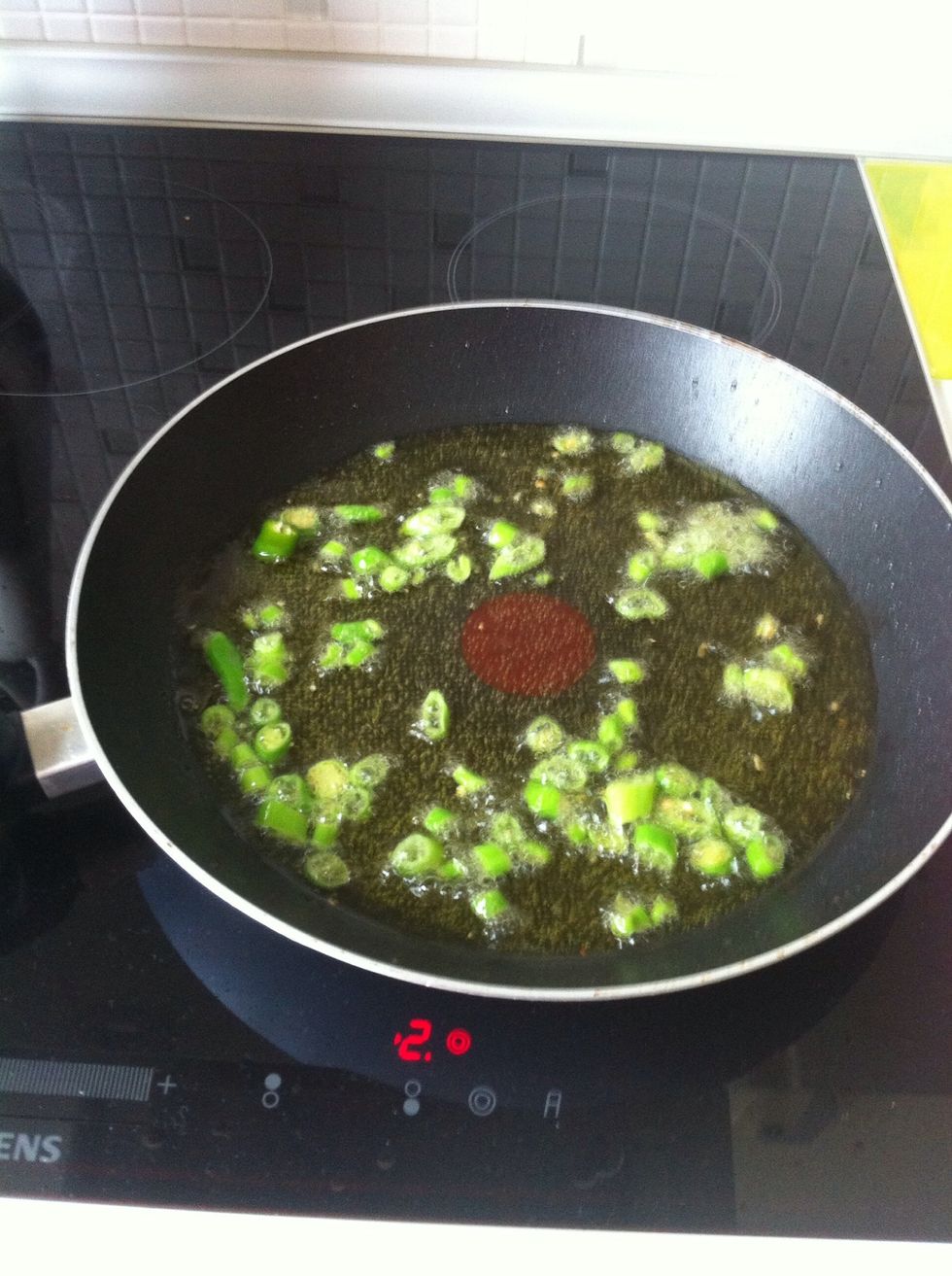 Heat until peppers become brown.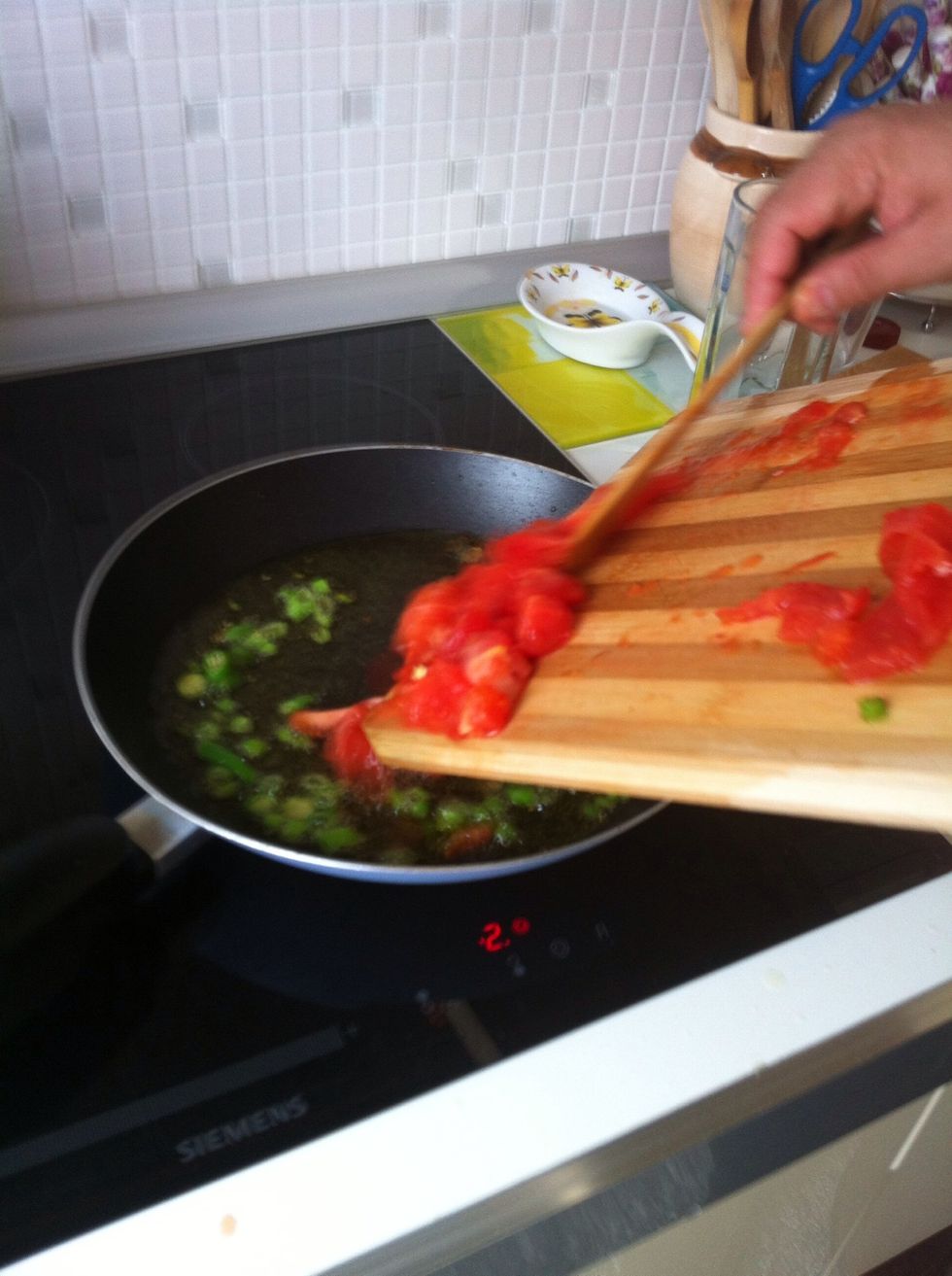 Add tomatoes.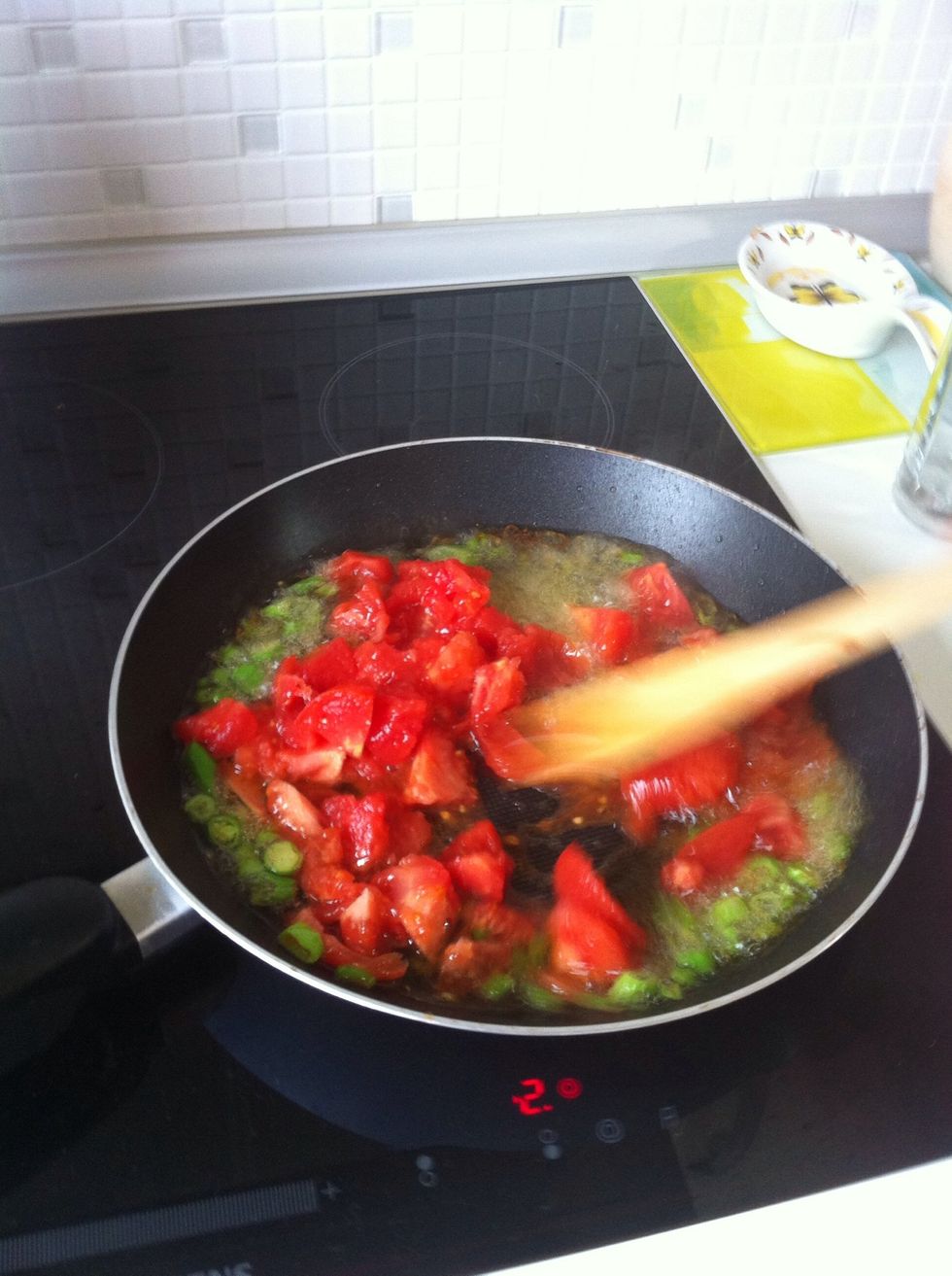 Mix them.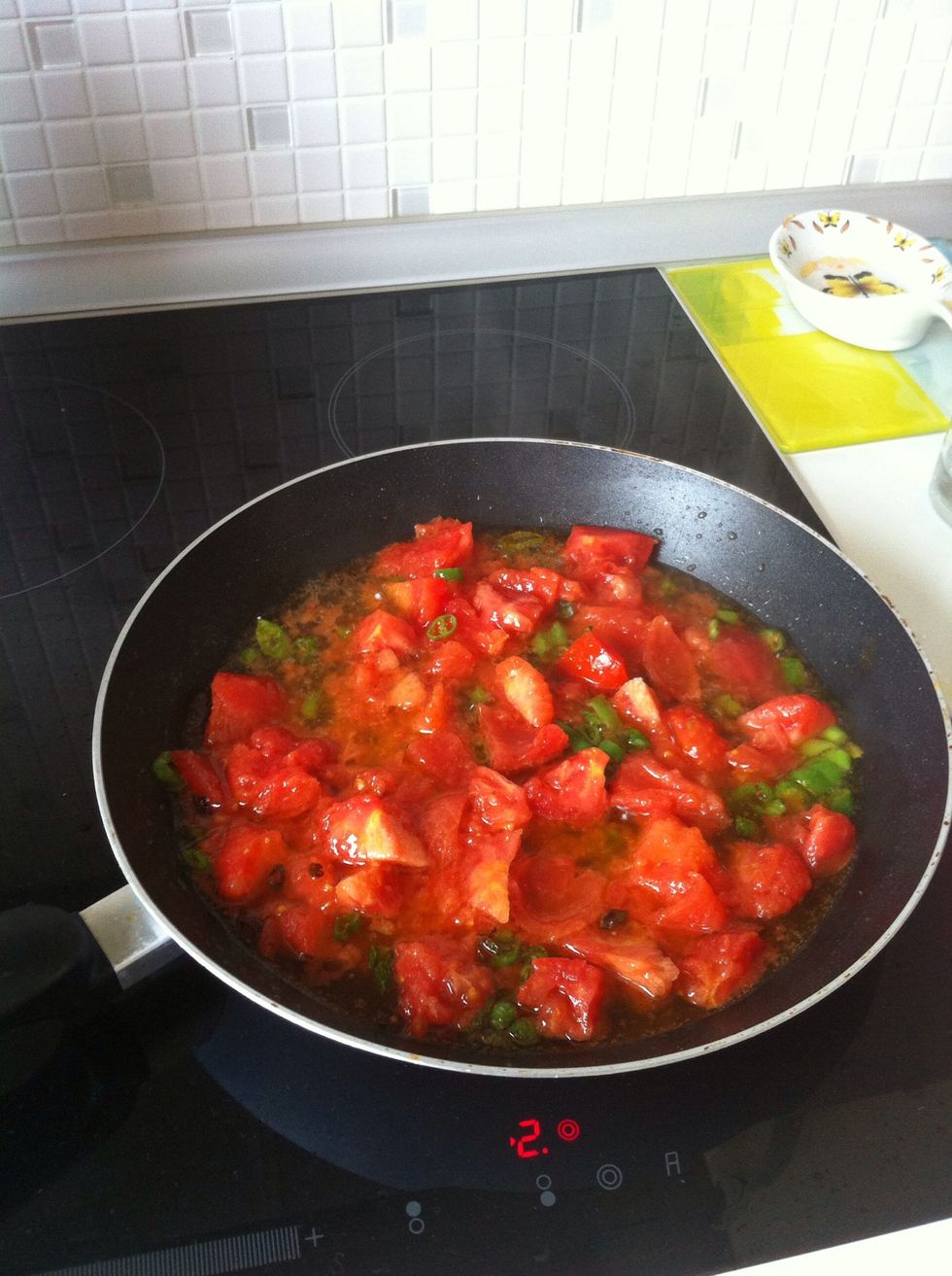 Mix them and increase heat.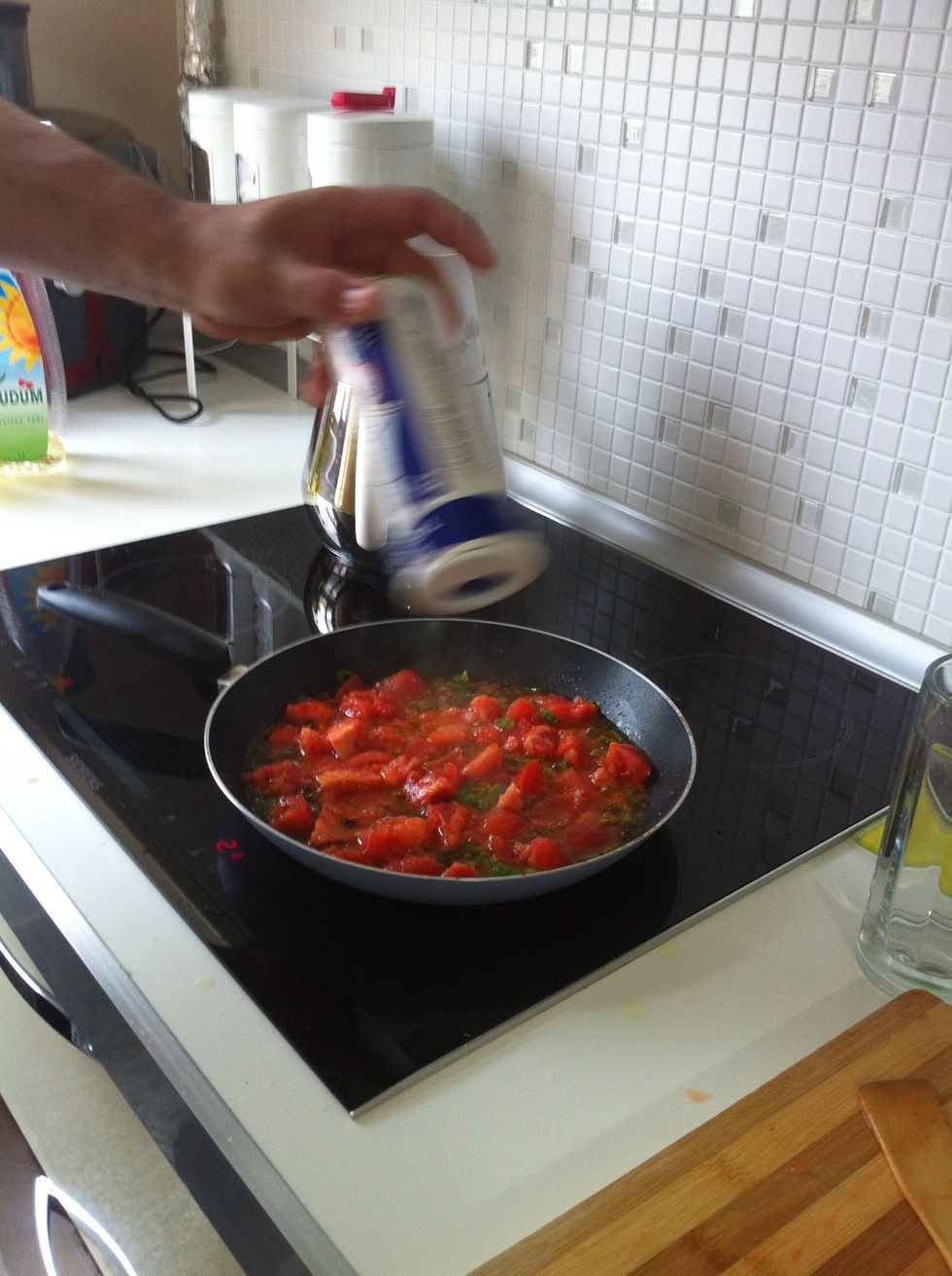 Add salt
Add more salt.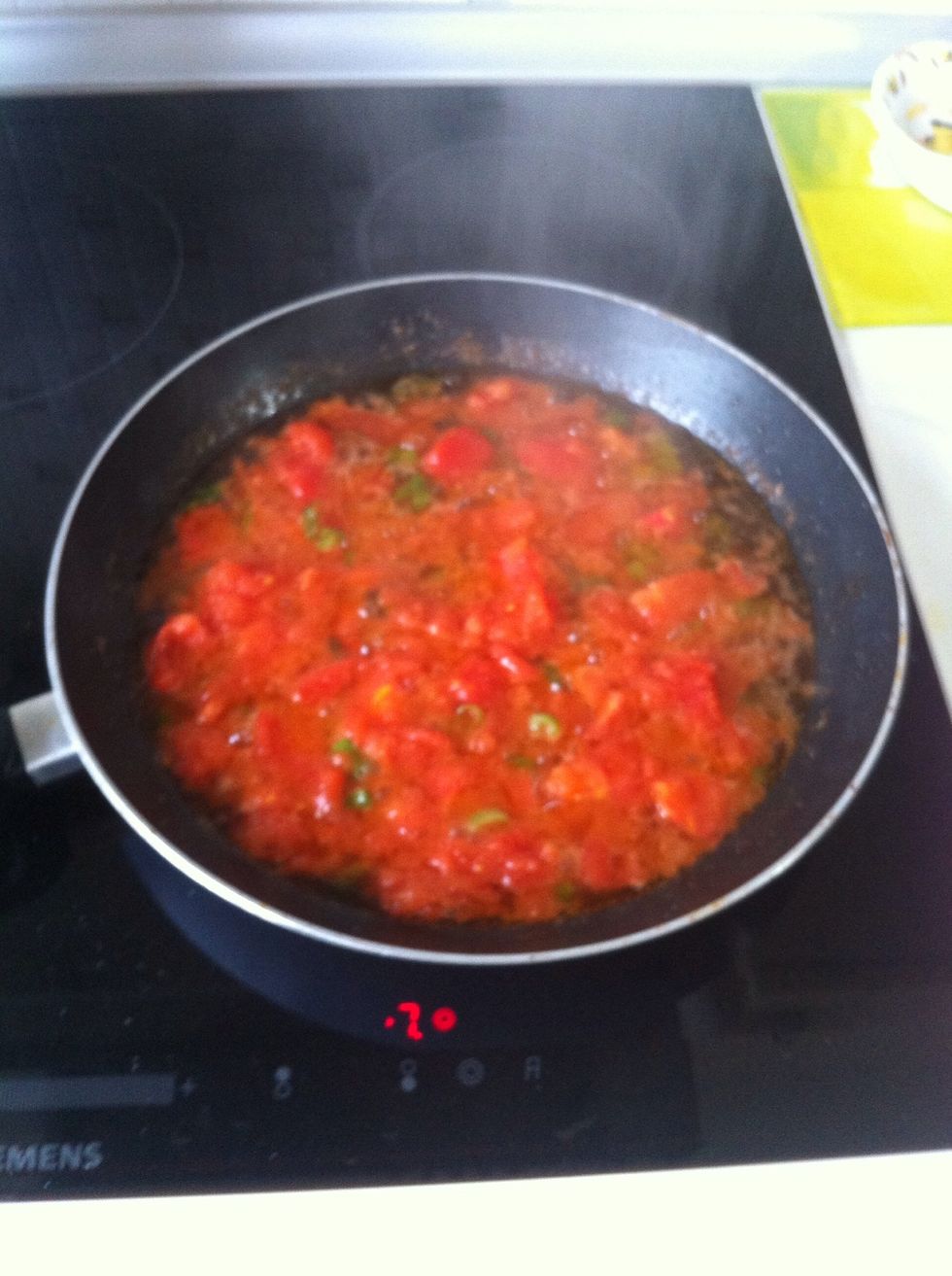 Heat until tomatoes melt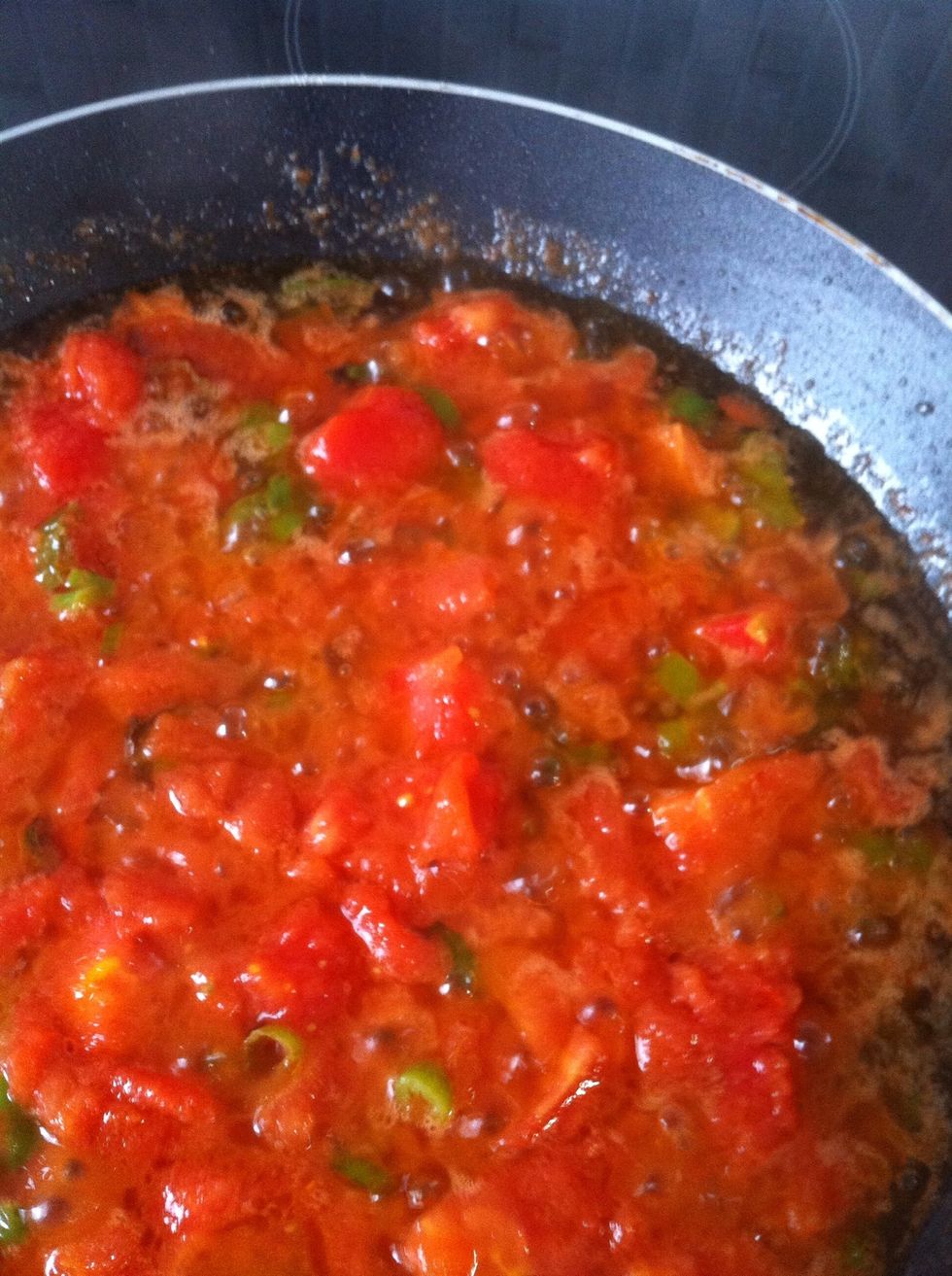 Tomatoes will be waterish.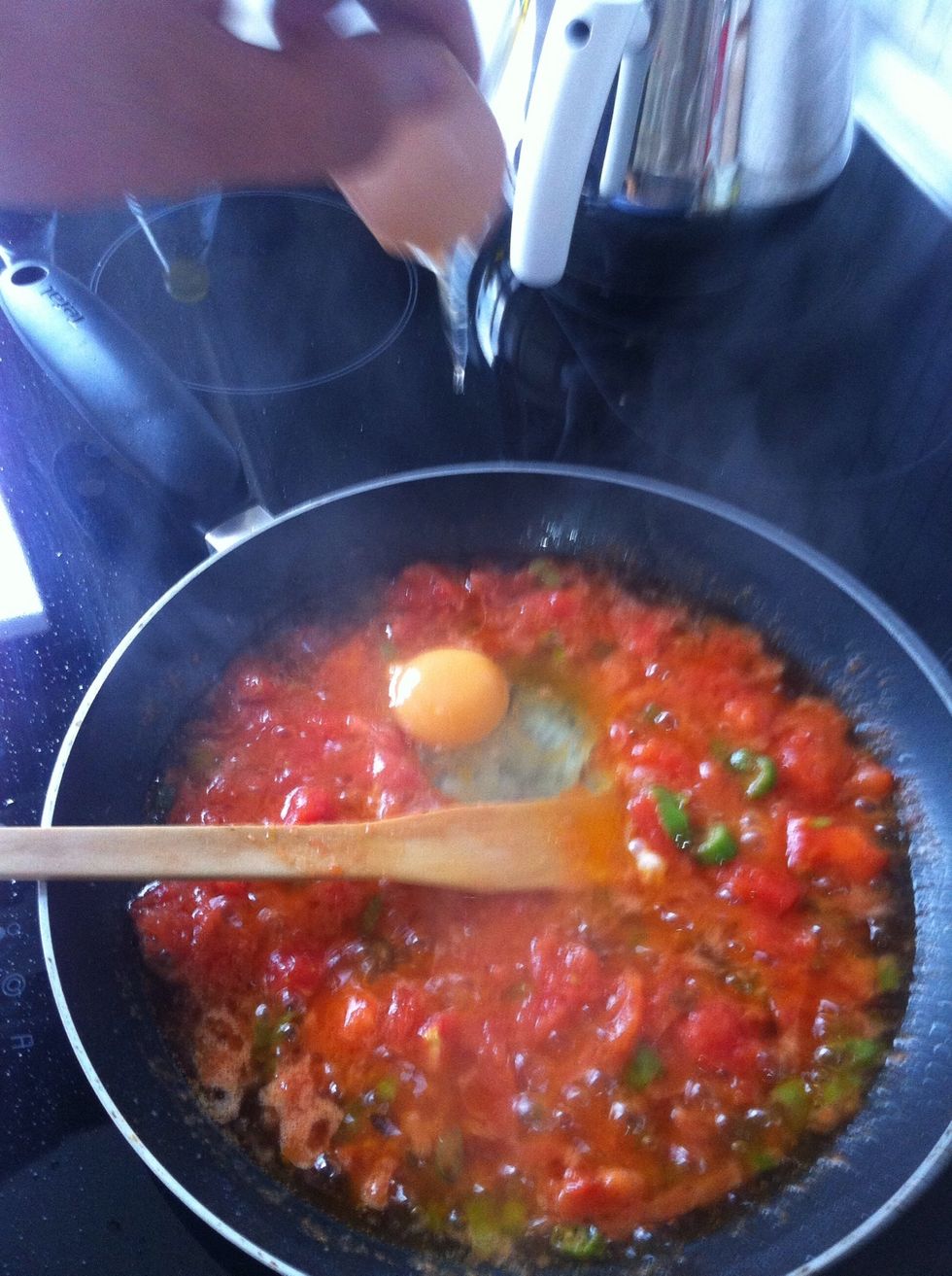 Break an egg.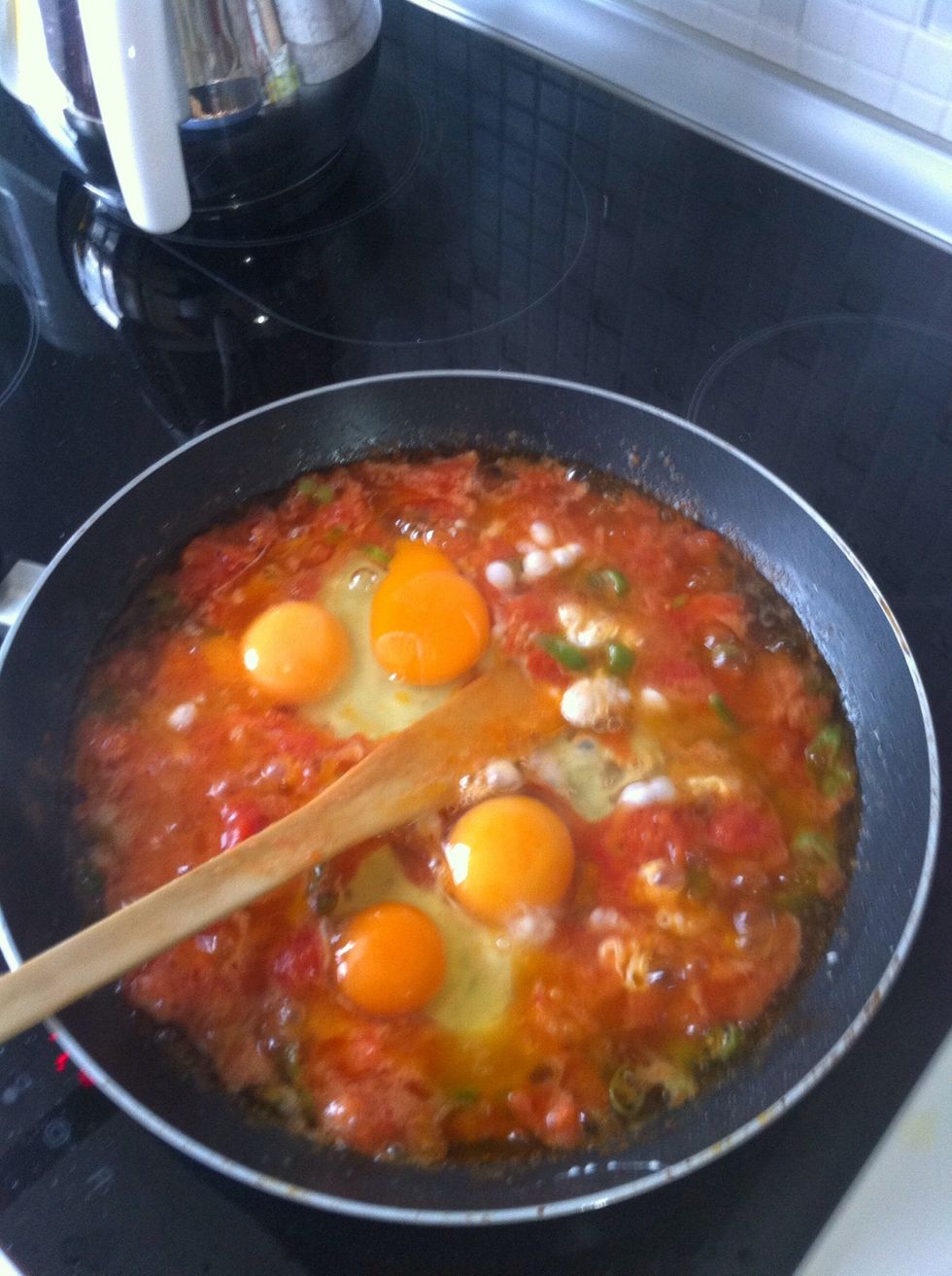 Break other eggs.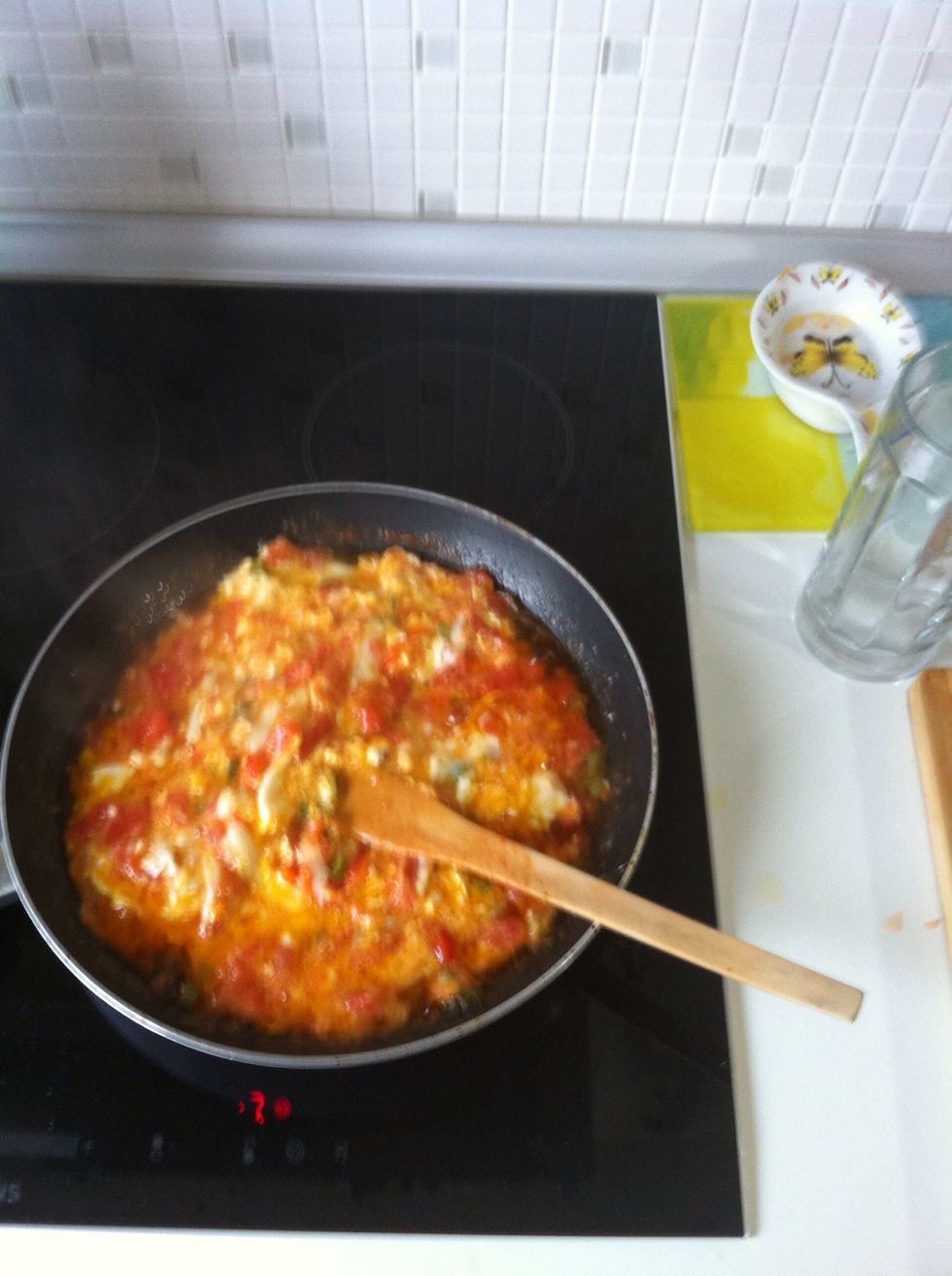 Stir more
Heat some more but not too much. Eggs and tomatoes should still be waterish.
Very nice. Break a piece of bread and dip into MENEMEN. It is very good meal for breakfast in Turkey.
Enough number of tomatoes (4)
Enough number of eggs(4)
Enough number of peppers (a handful )
Salt
Olive oil
Sunflower oil