Recipe (for 8 portions): -1 liter of milk -4 eggs -4 glasses of wheat flour -2 spoons of sugar -2 teaspoons of cinnamon -2 pinch of salt -1 teaspoon of baking soda -4 big apples -frying oil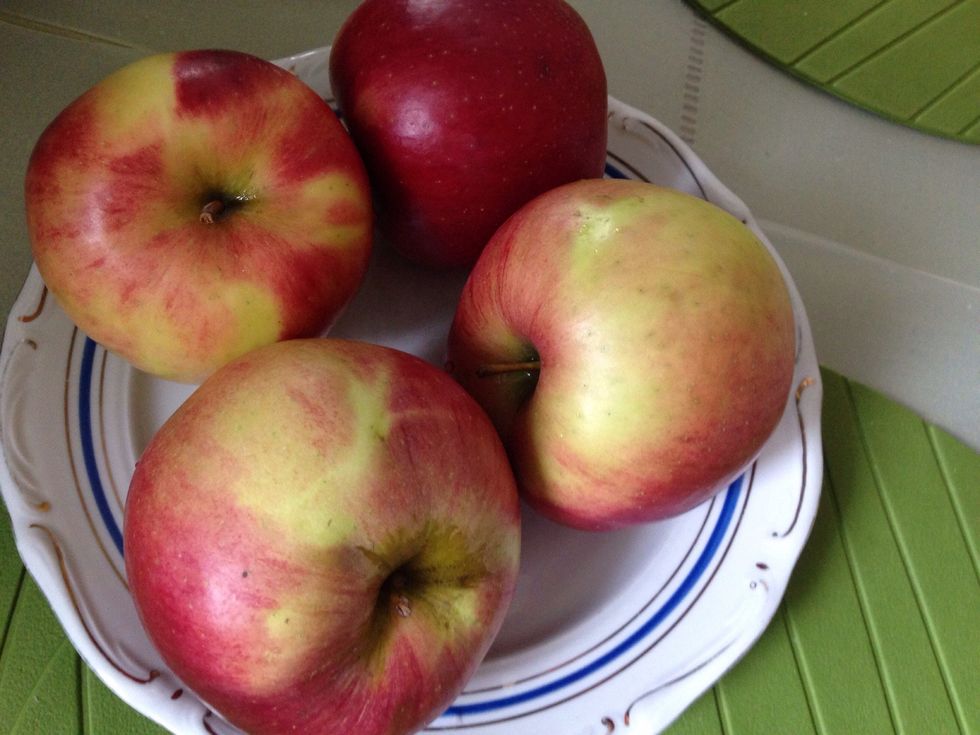 Choose your apples and wash them. I recommend golden delicious but these are also good. Apples should be sweet and juicy.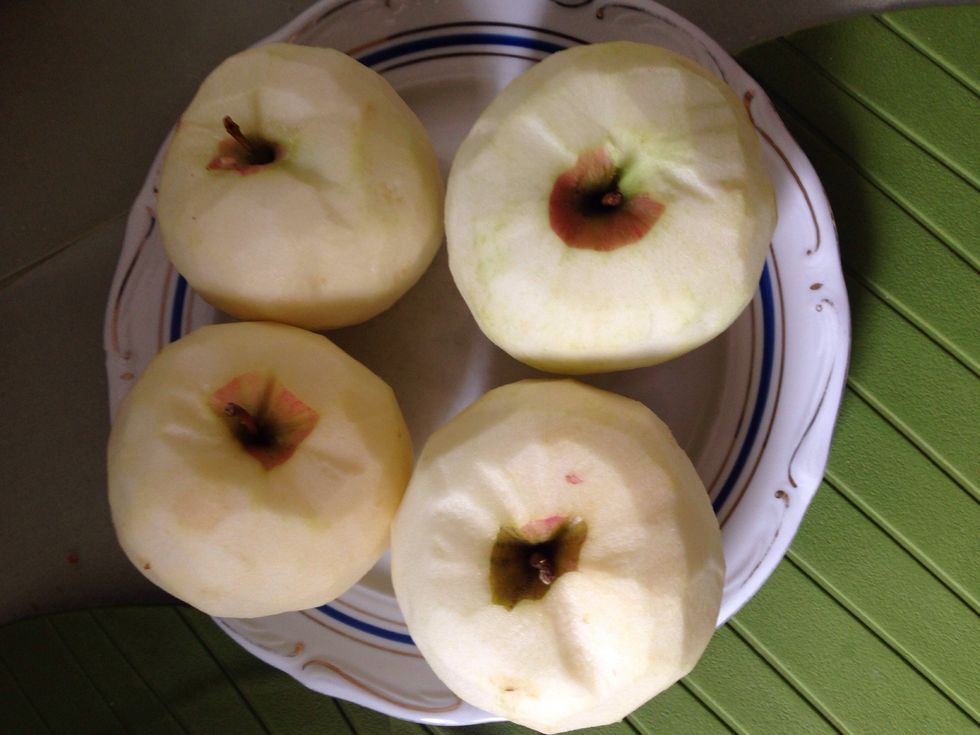 Peel apples.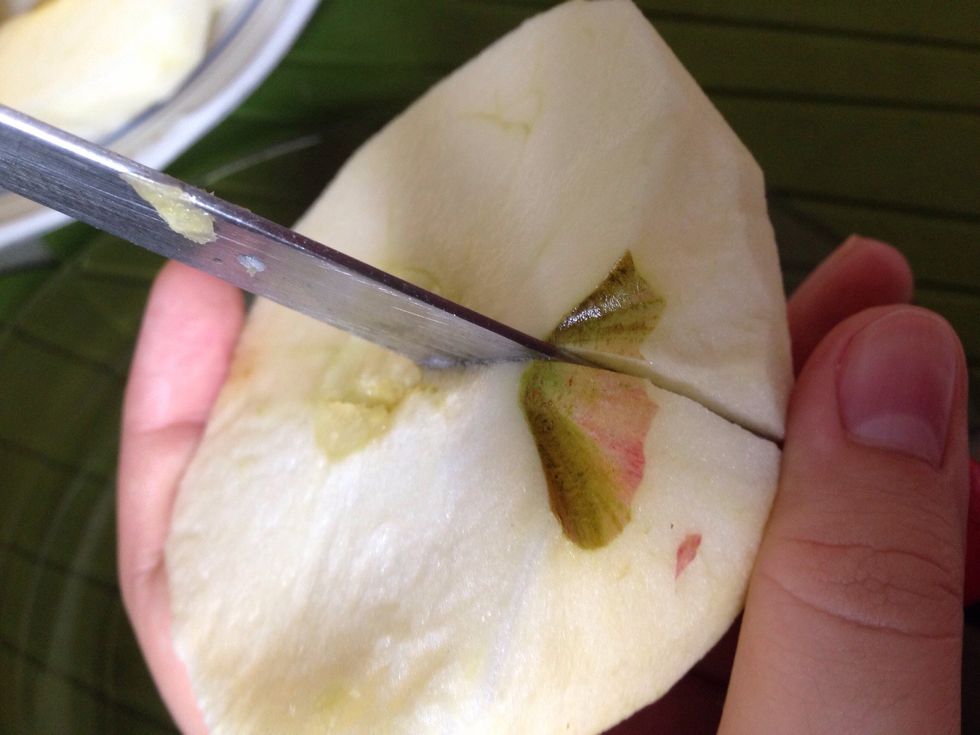 Cut it two times in half.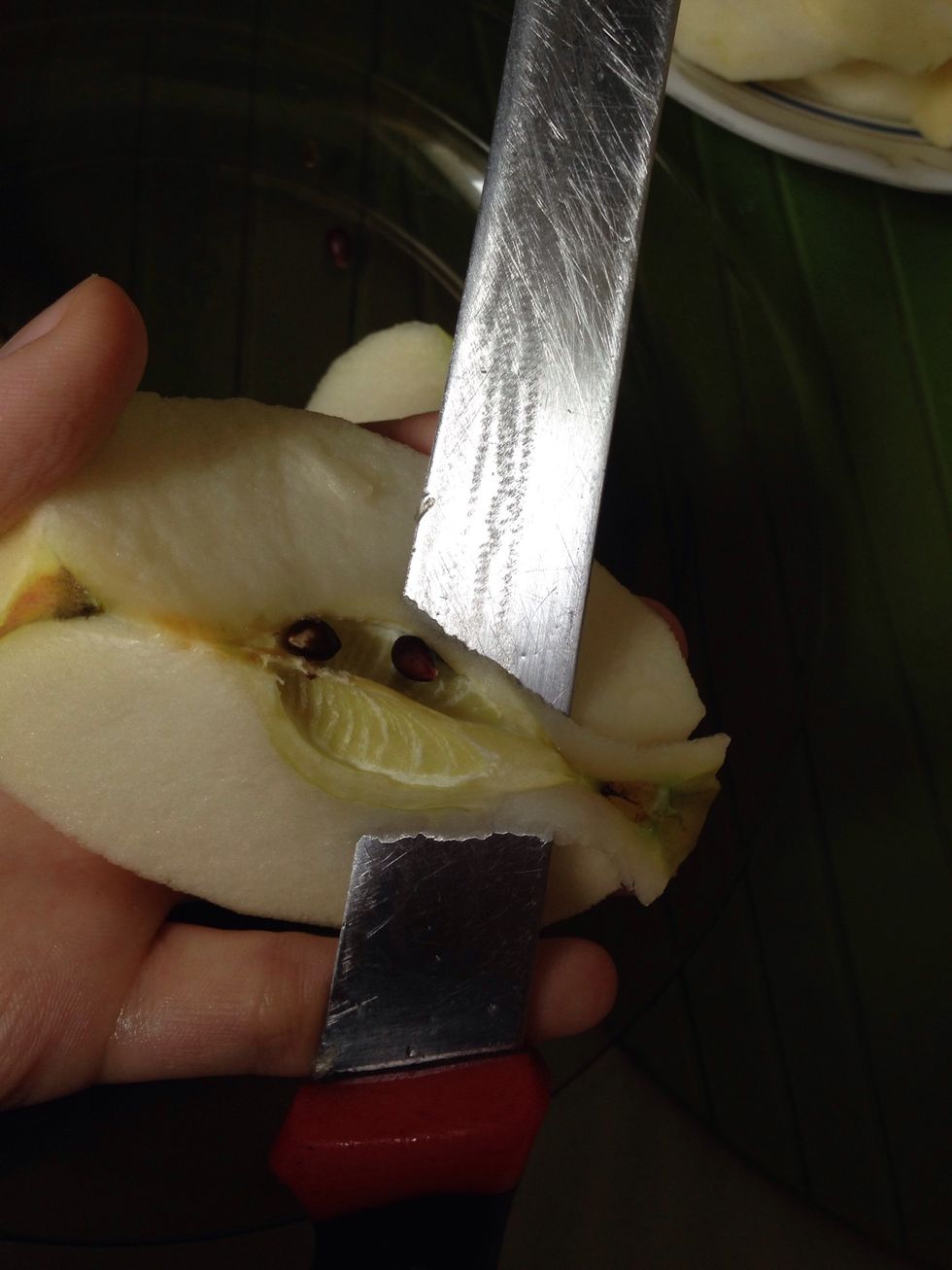 Hollow apples.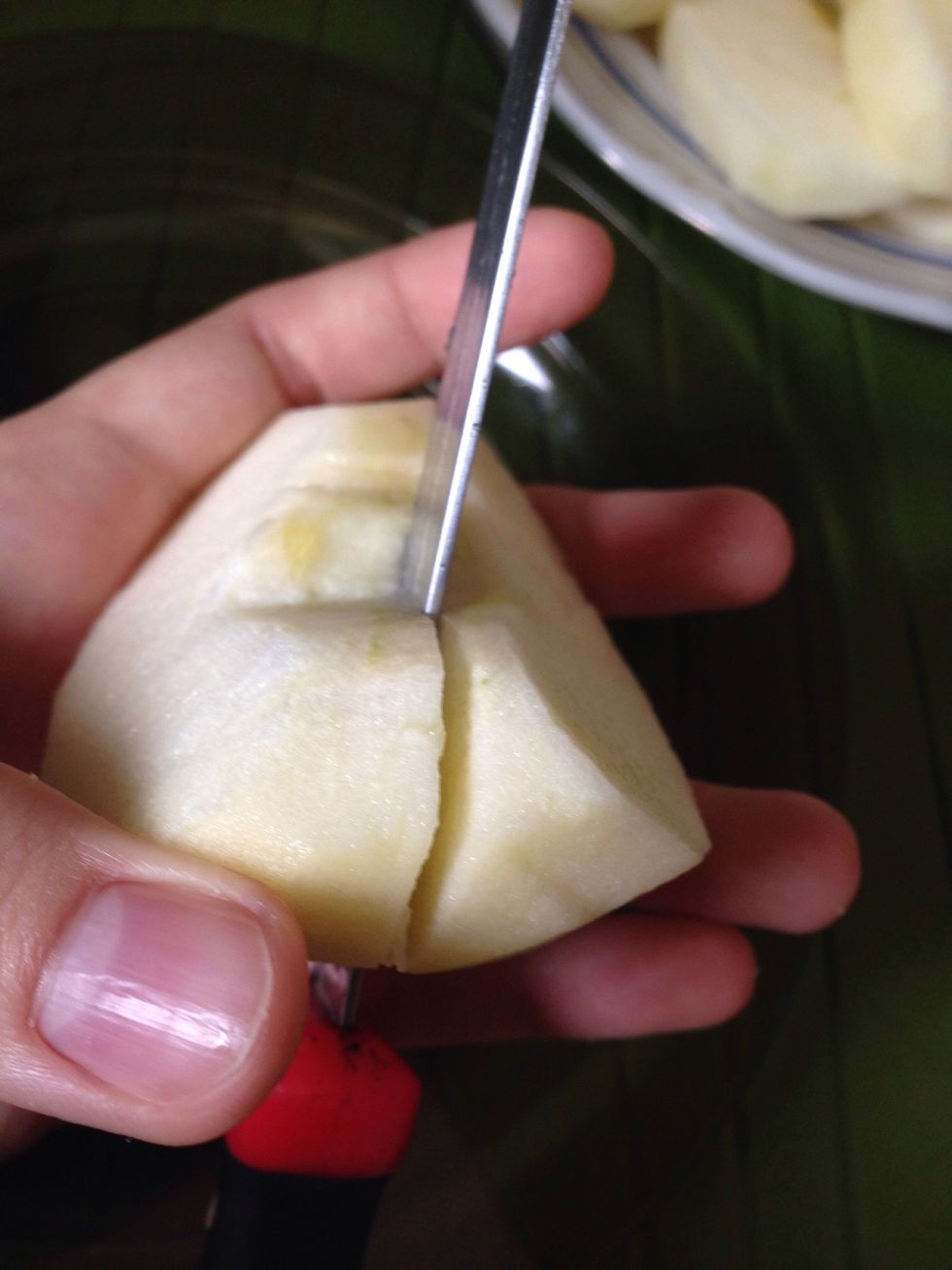 Cut quarters in half.
Each piece cut into smaller pieces.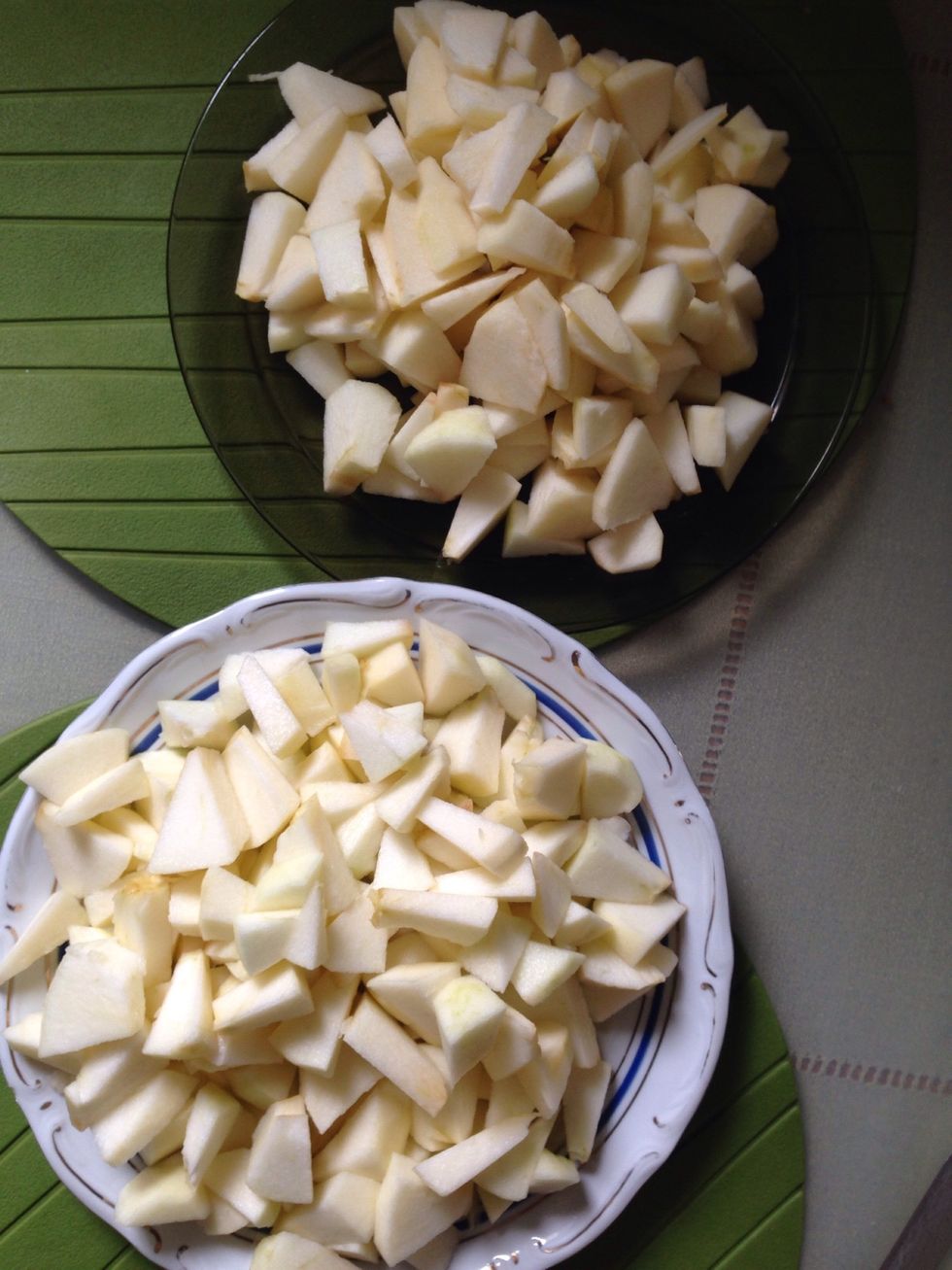 You should end with something just like this.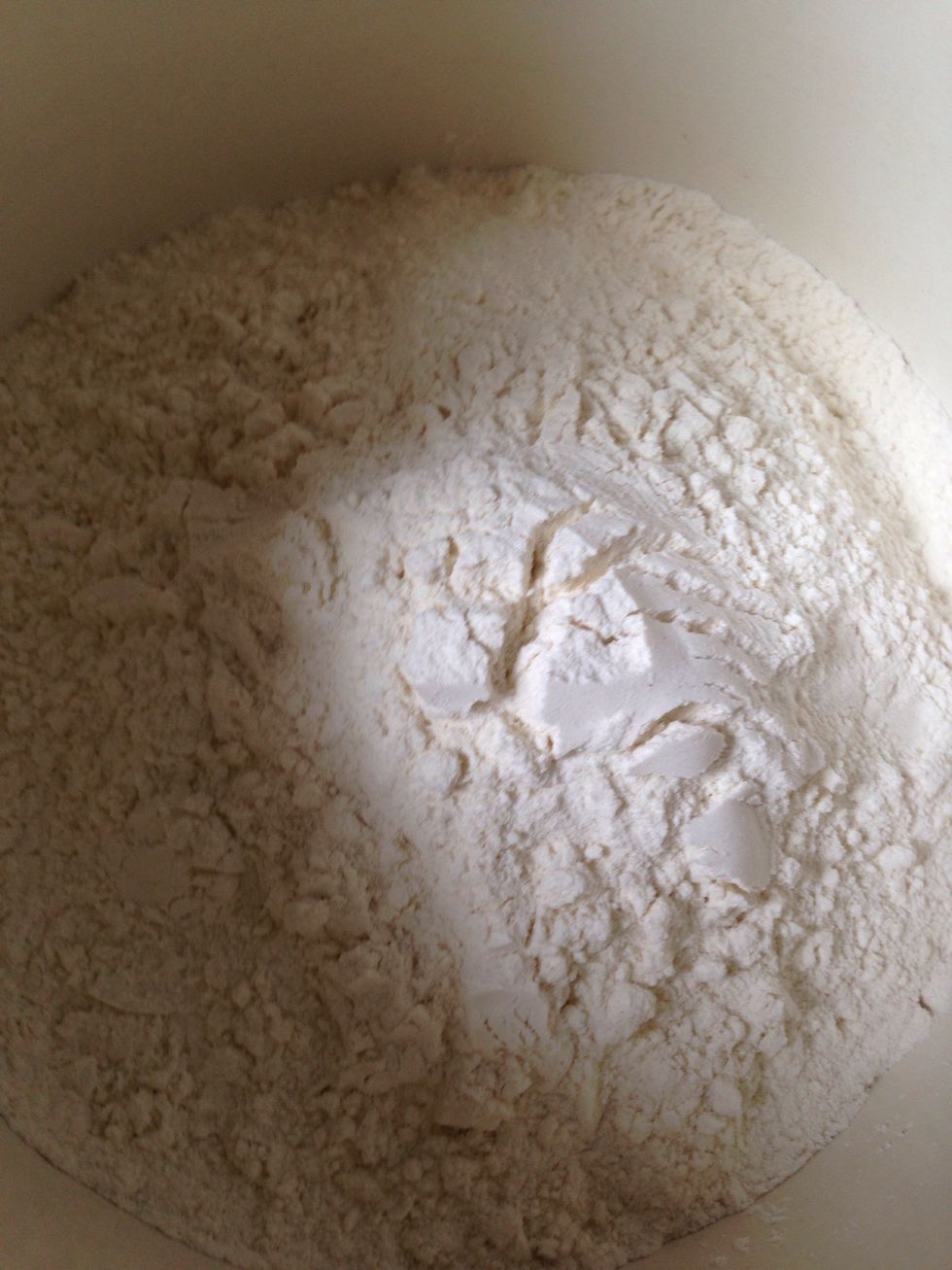 Add flour to big bowl.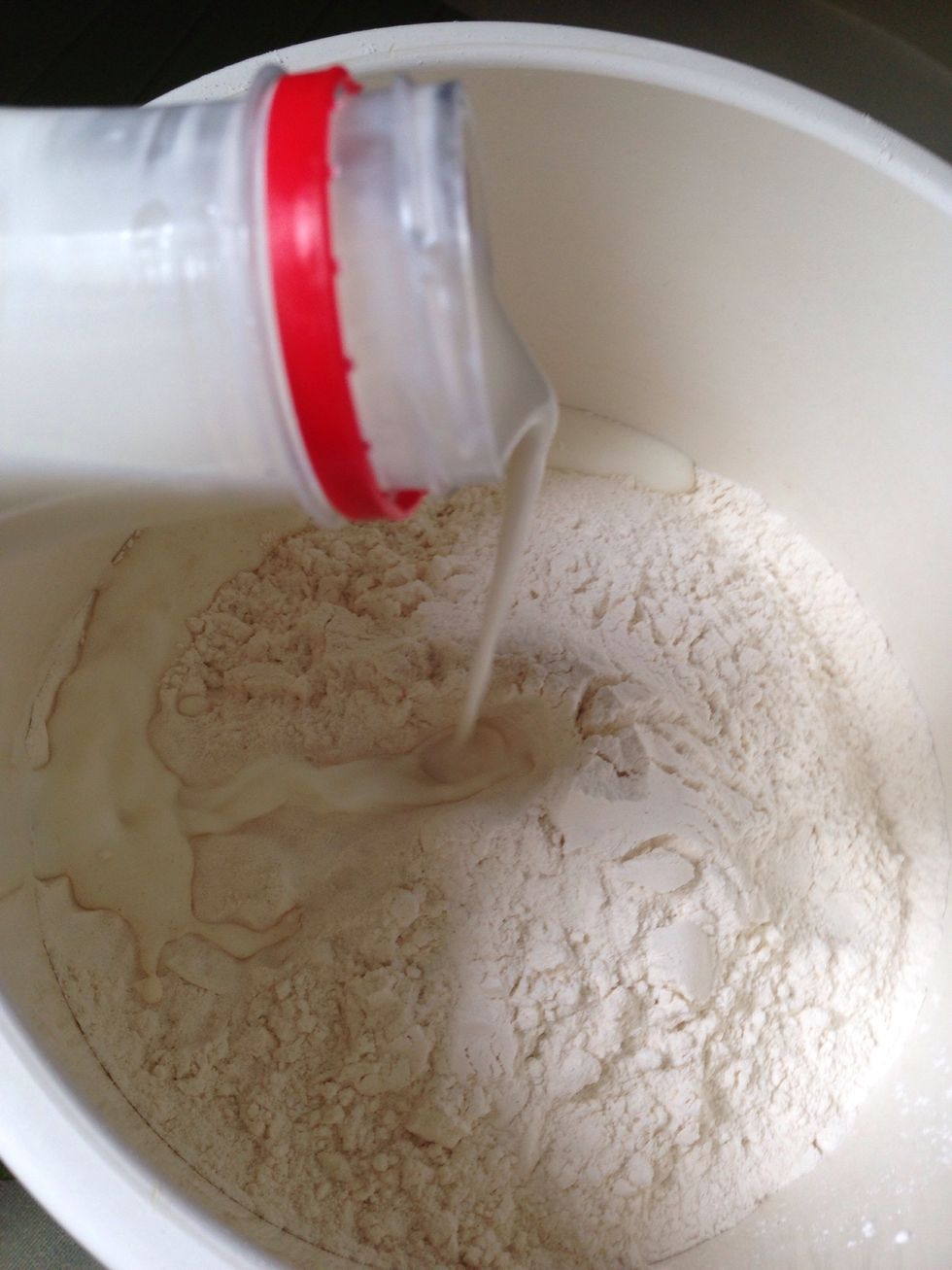 Add milk to the flour.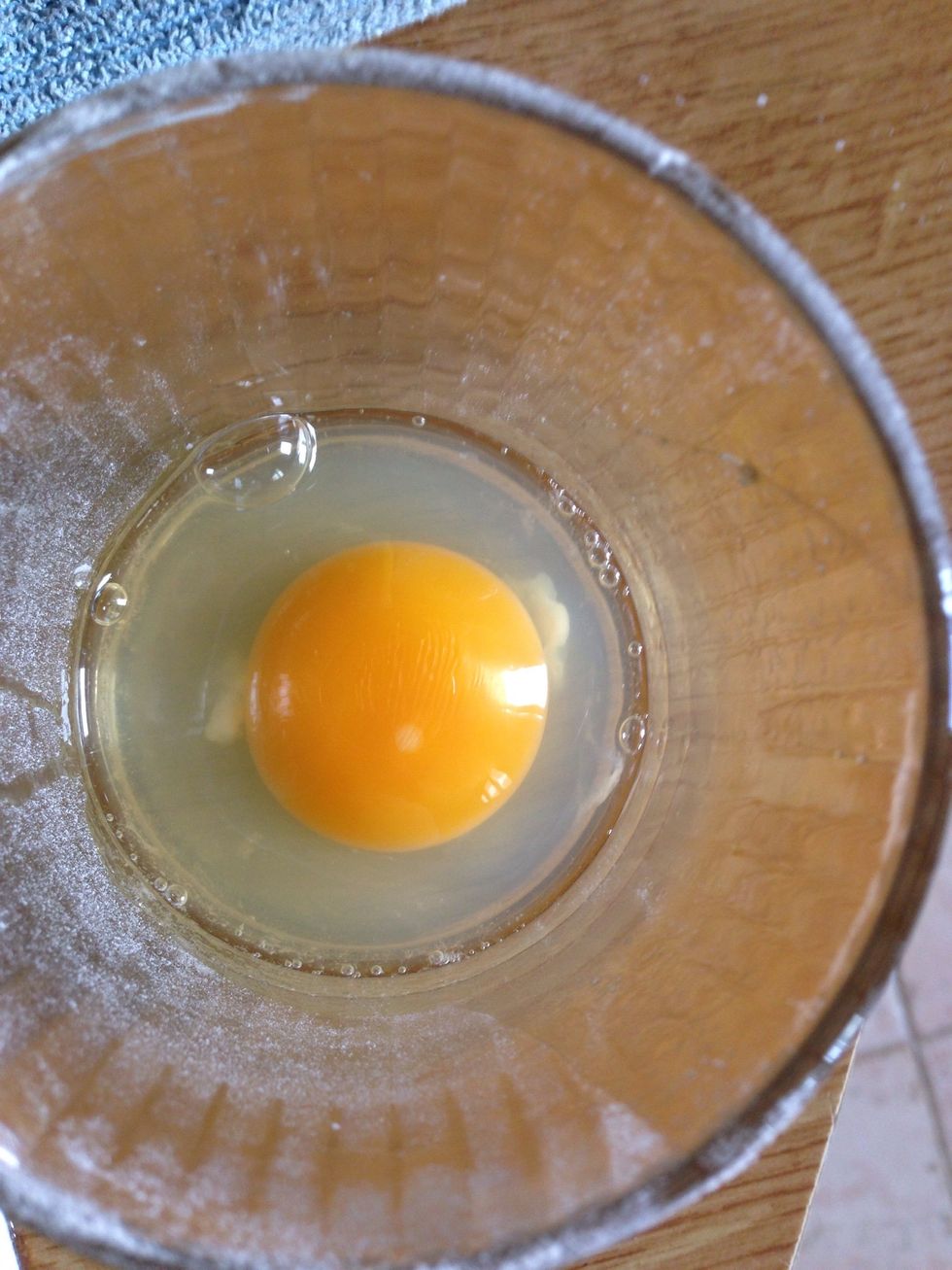 Break up eggs but first to the glass and if they're good you can add them to the bowl.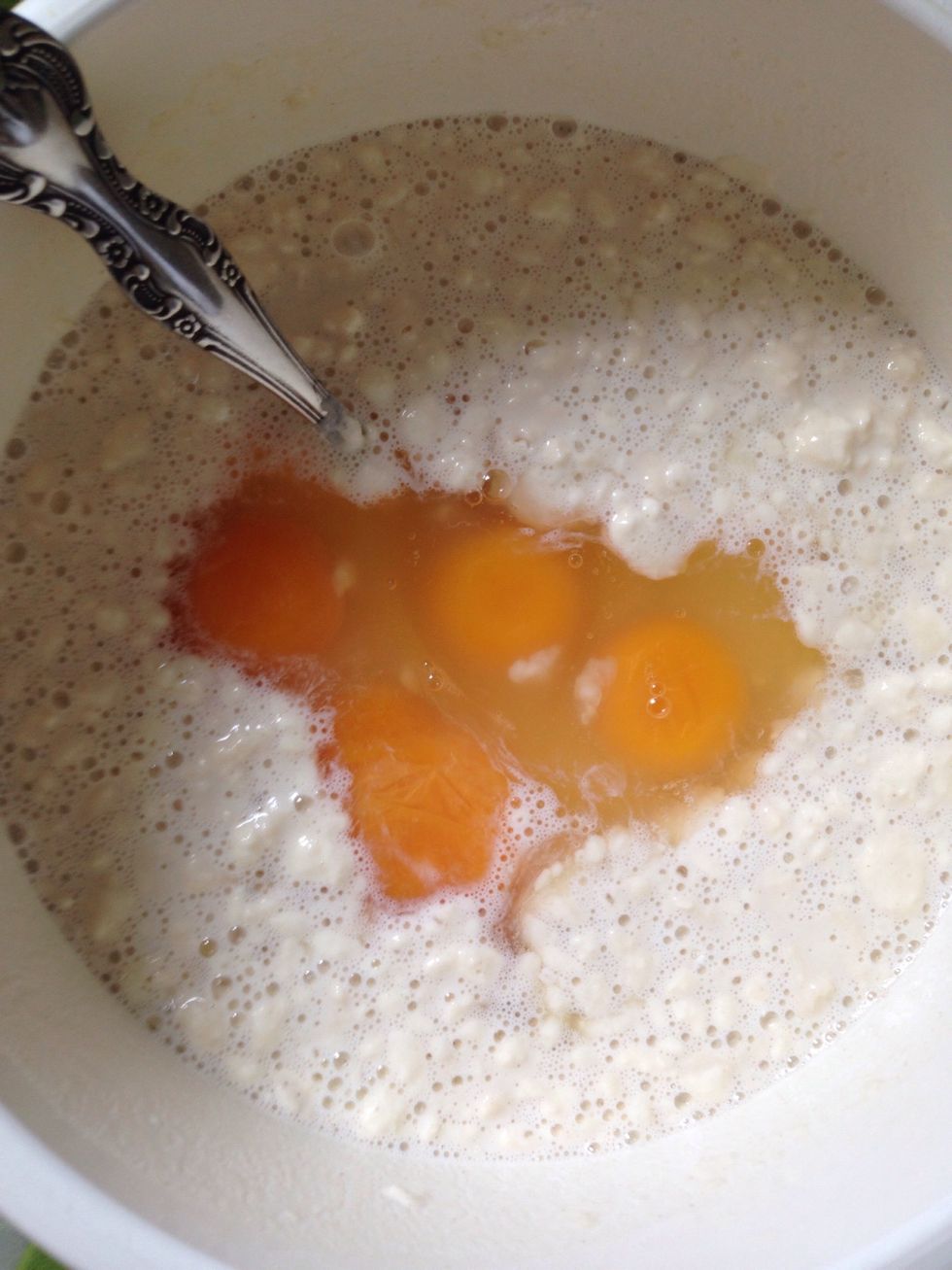 Before adding eggs I mixed rest of components by myself because when you mix it all together with a mixer, flour can lift up and make your clothes dirty.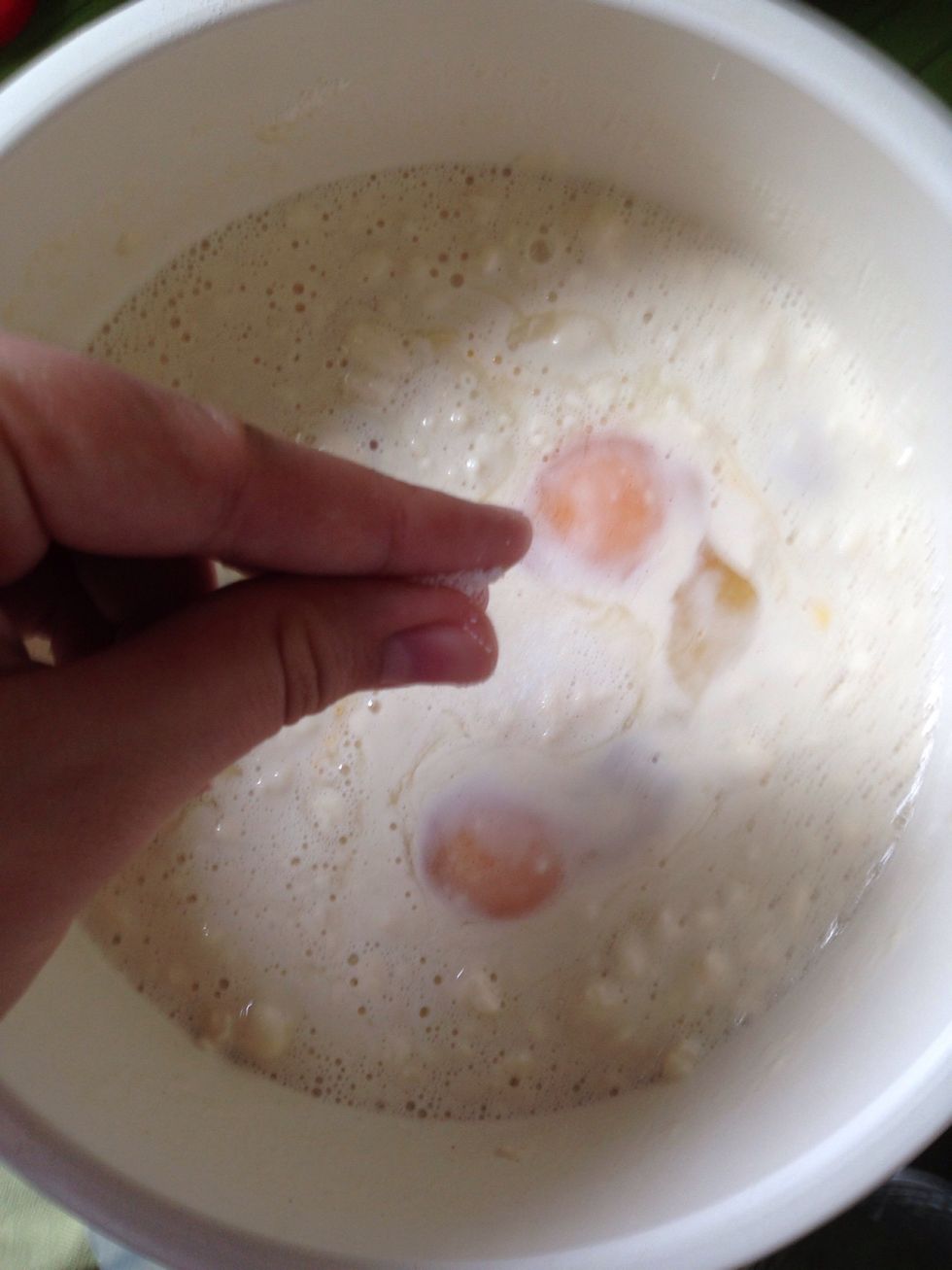 Add salt.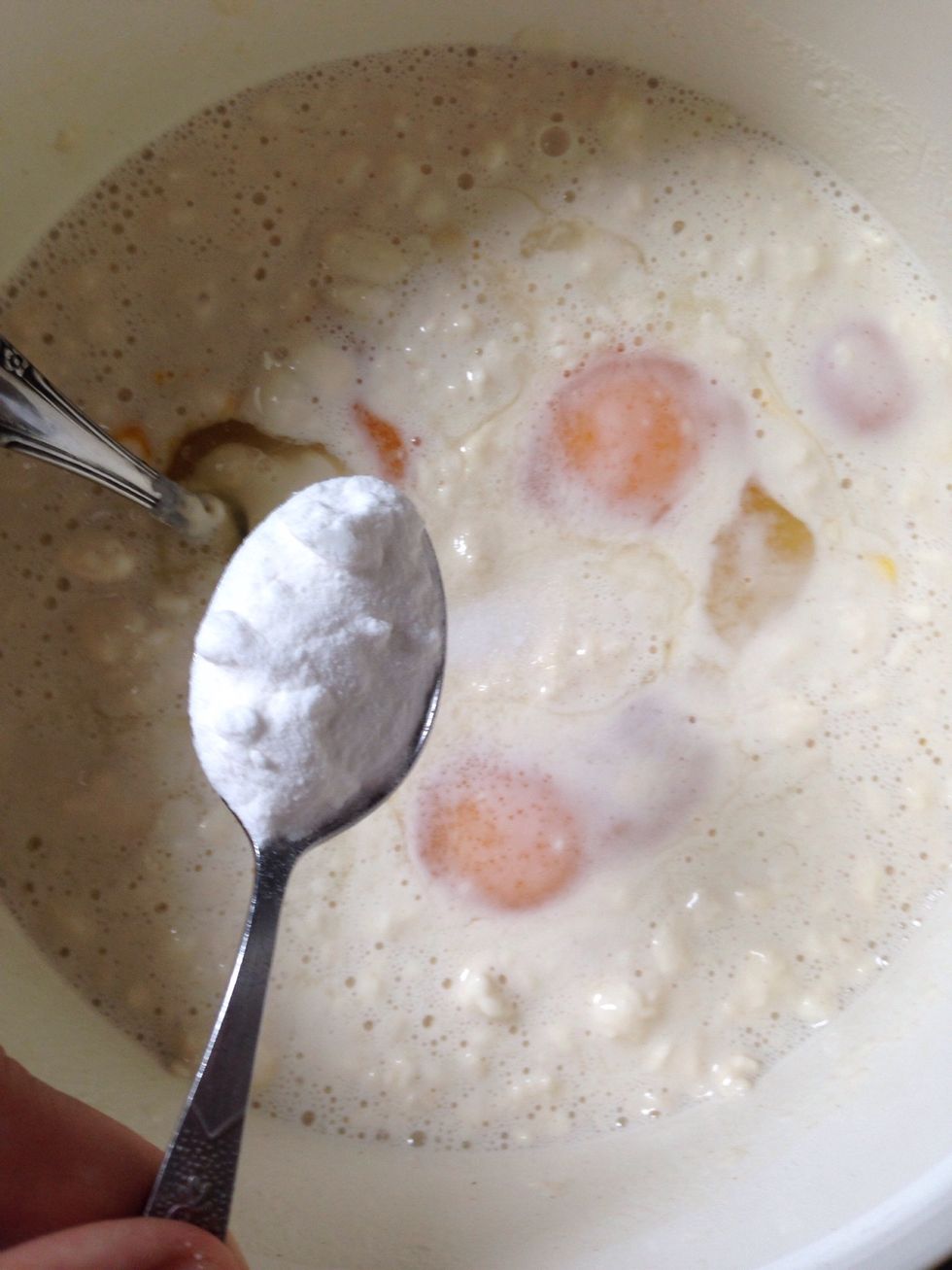 Add baking soda.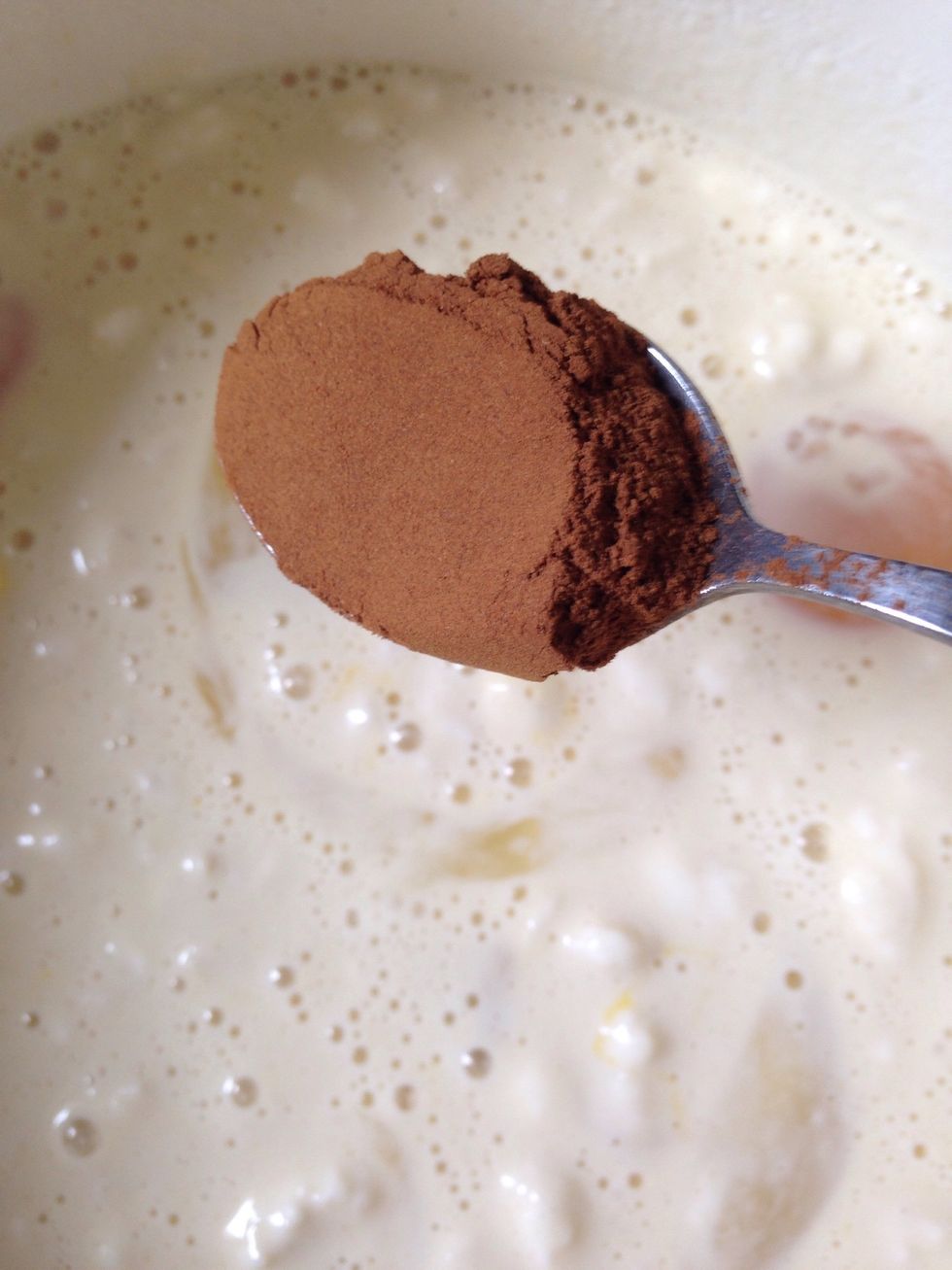 Add cinnamon.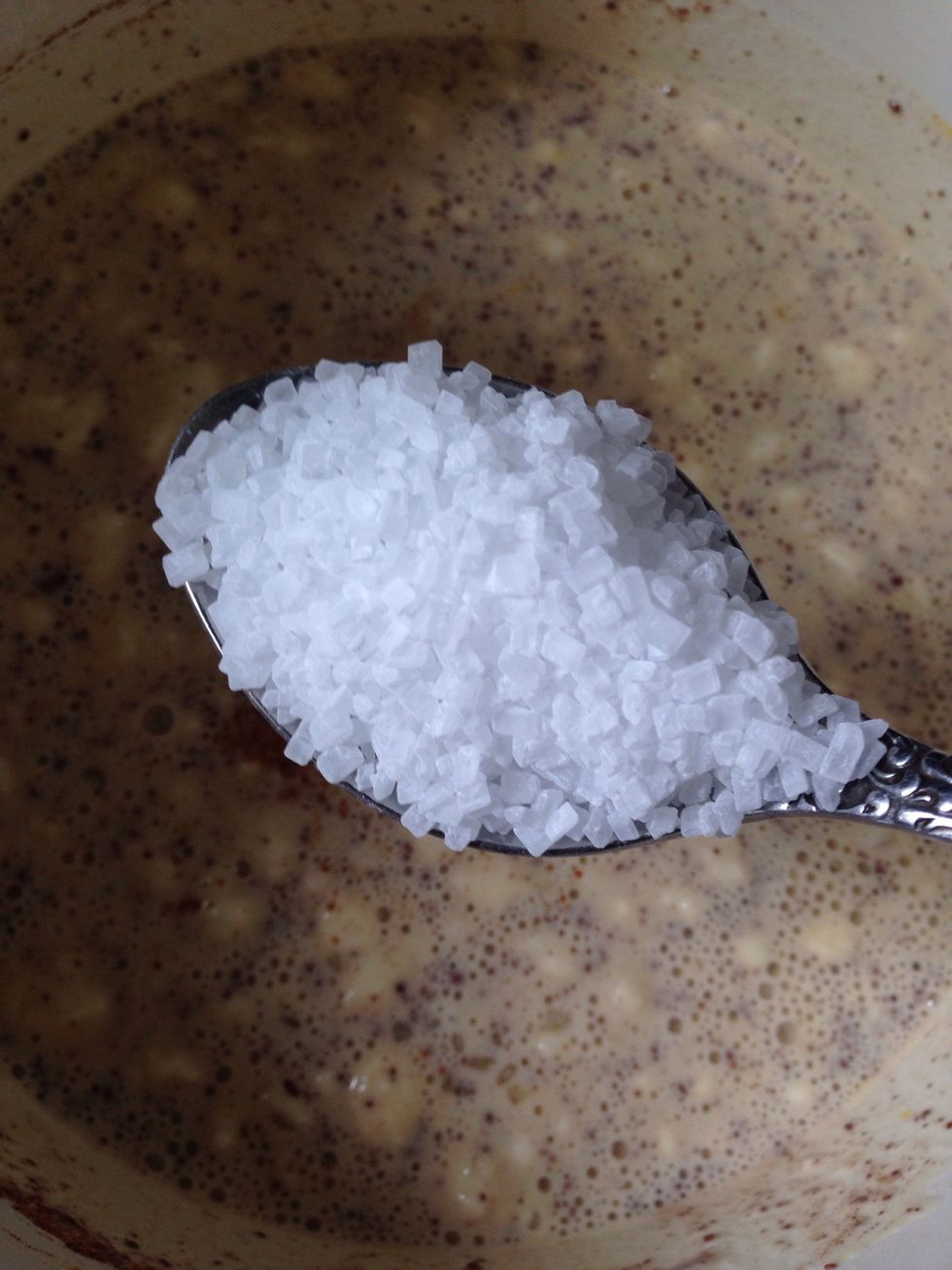 Add sugar.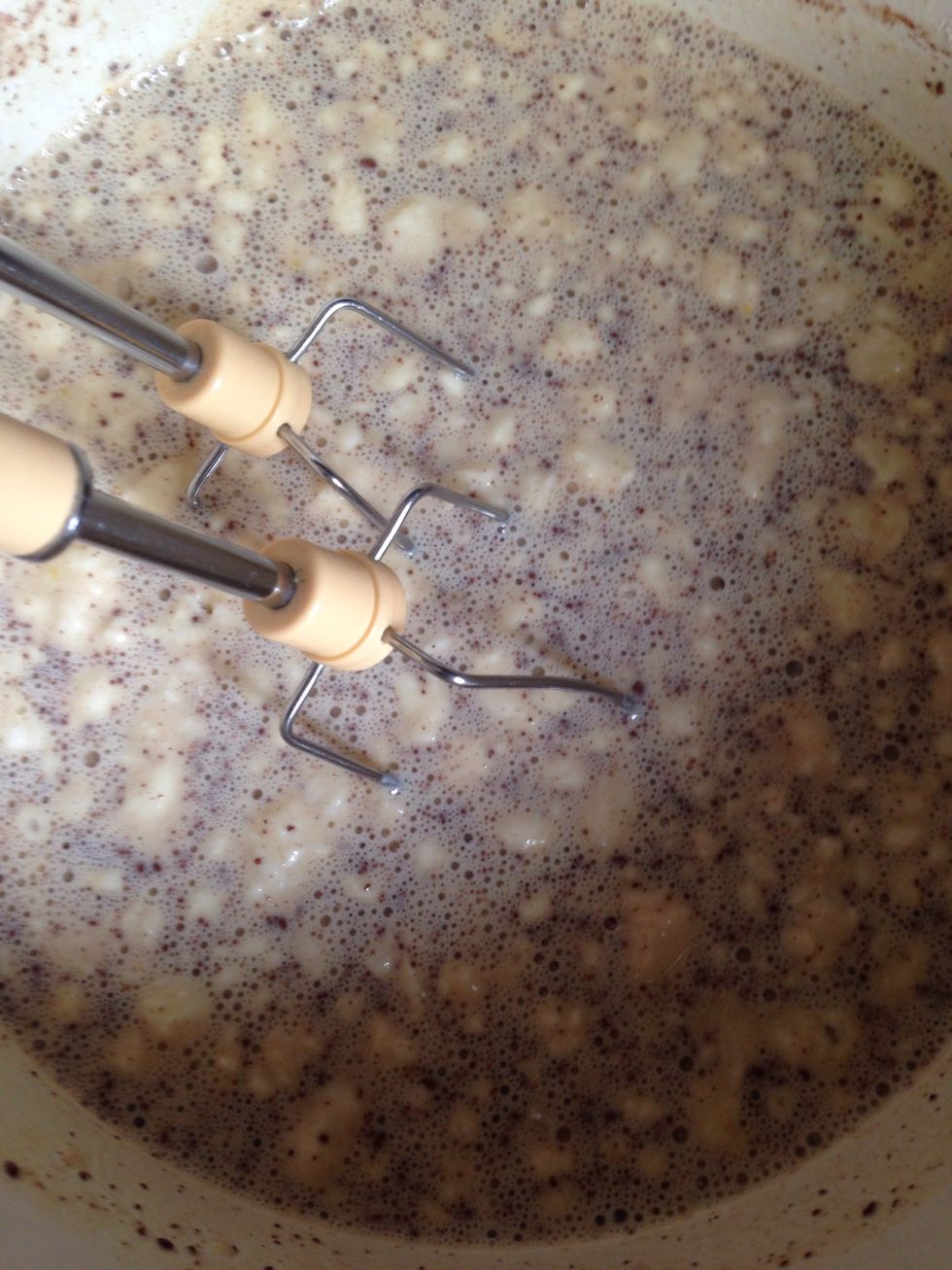 Mix it with mixer or blender.
The mass should have texture of cream, without any lamps.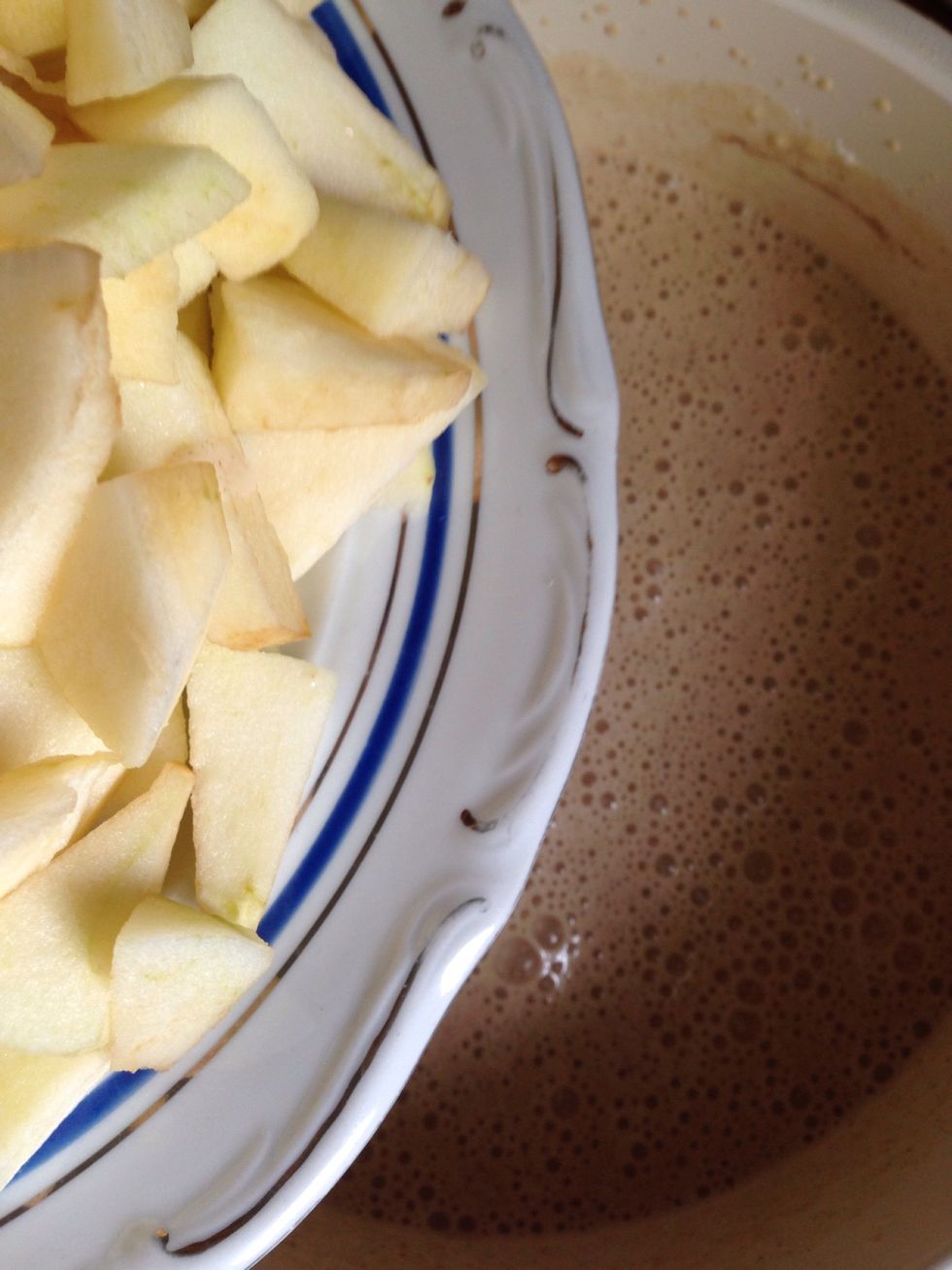 Add prepared apples to the mass.
It should look just like this.
Add frying oil on fryingpan.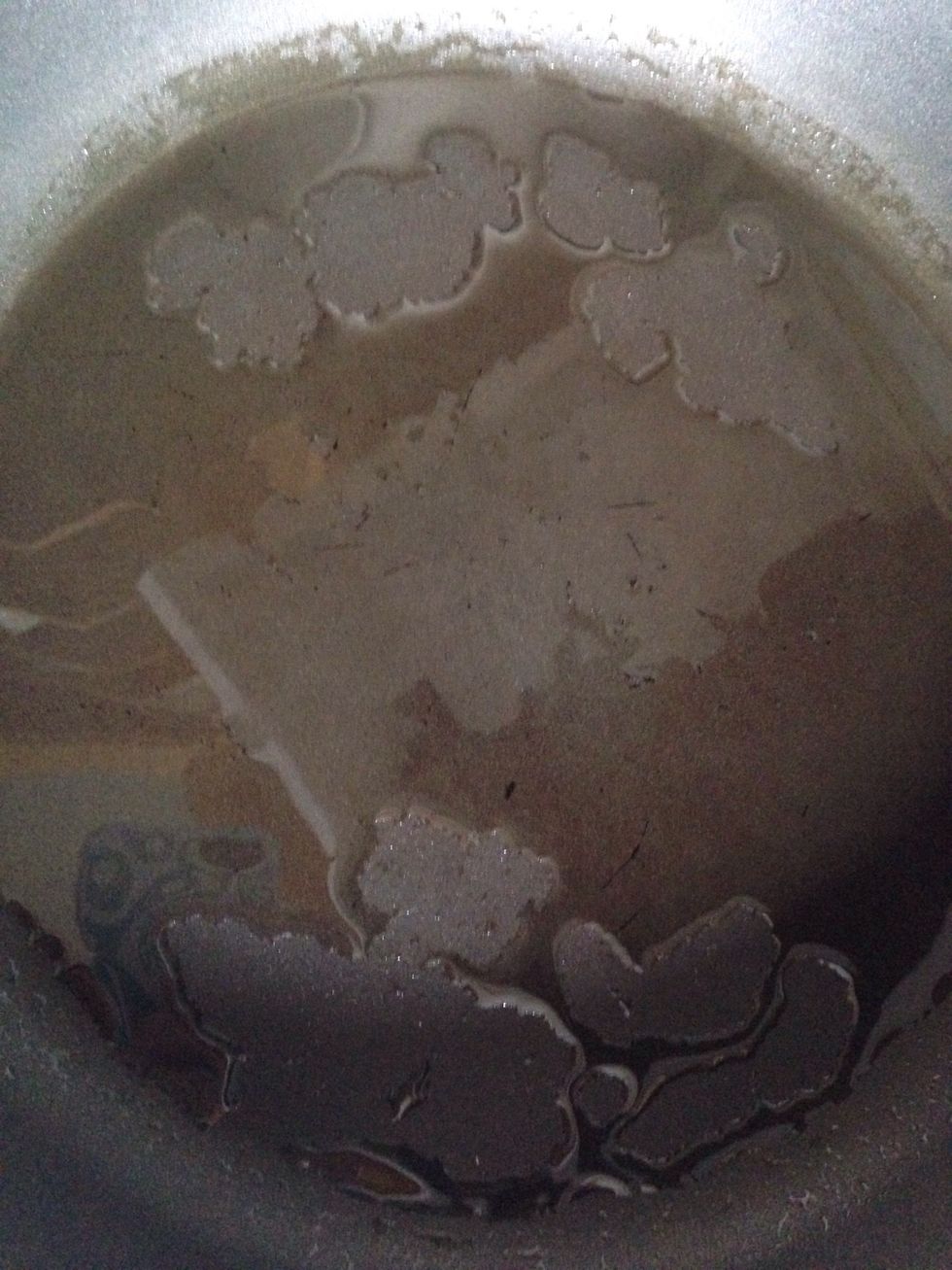 Spread out oil on the fryingpan.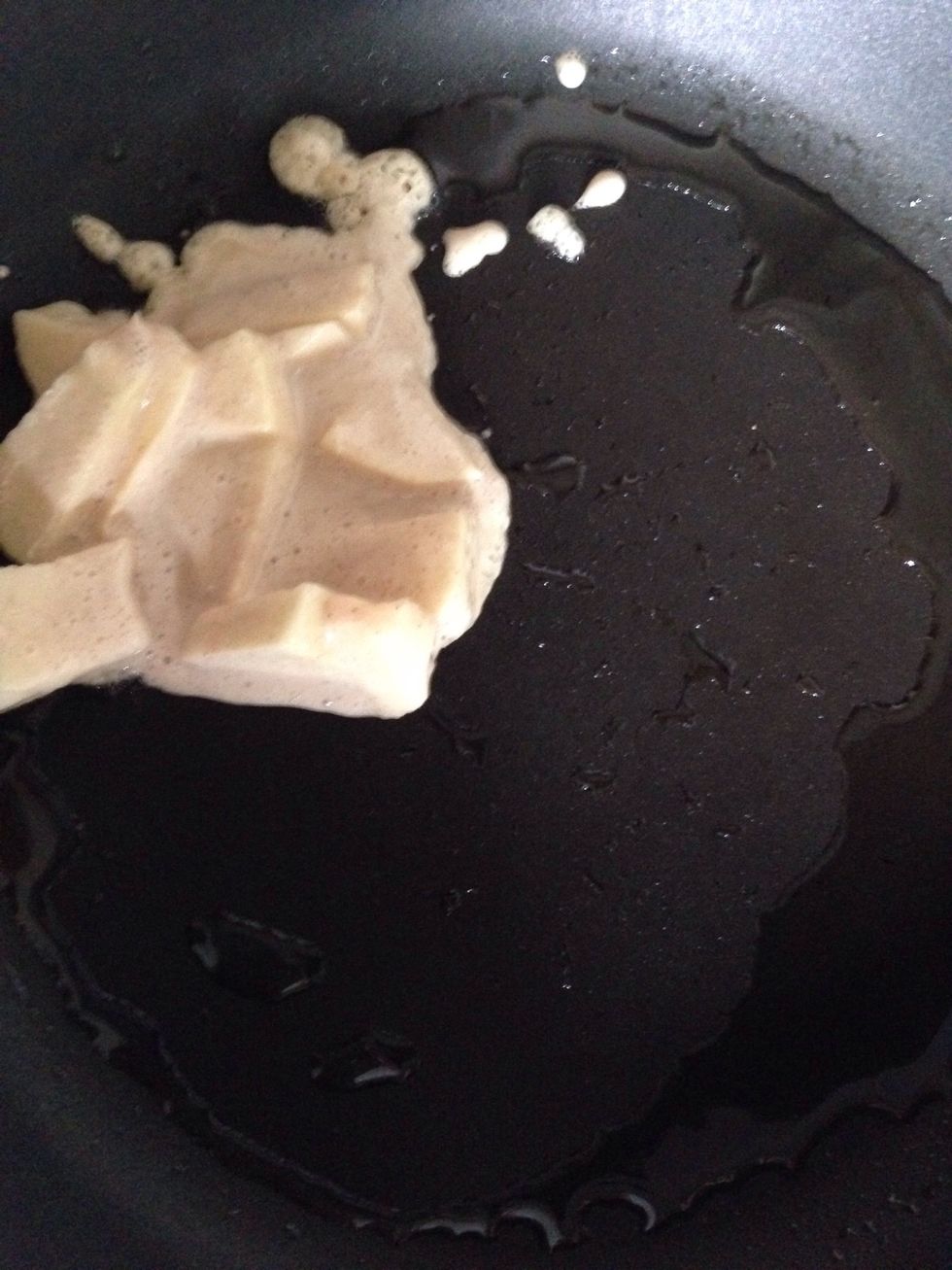 Apply a few spoons of the mass on the fryingpan.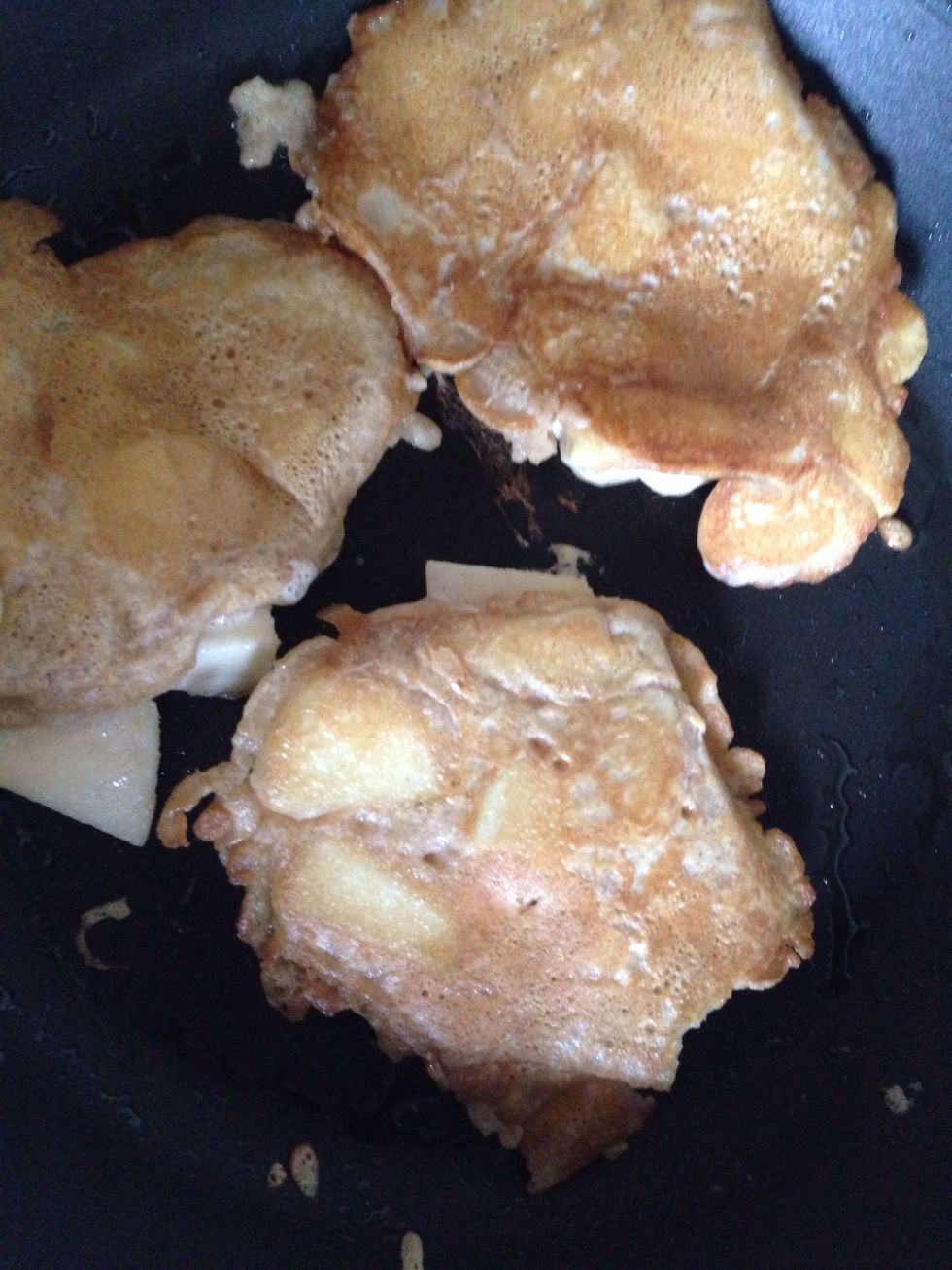 When it is fried on gold, turn it on the other side.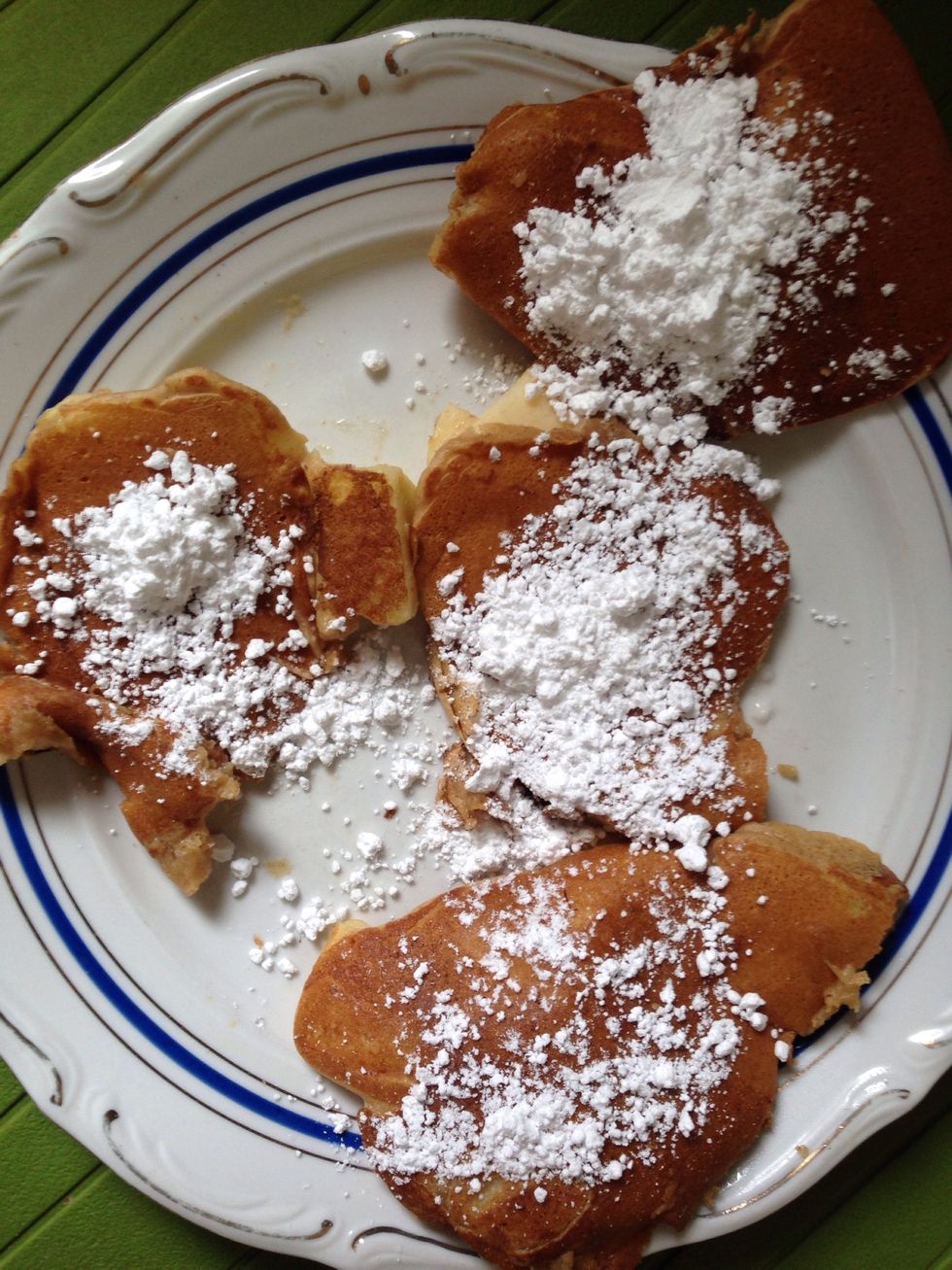 Serve with powdered sugar as much as you wish. I like them with a lot of sugar. Enjoy:))
The creator of this guide has not included ingredients
Anna Magdalena Romac
18 years old, love flowers, books, cooking and non stereotypical type of life. New giudes coming up after may 2018, so stay tuned. \nFb, Twitter, Instagram