put olive oil and butter into a large pan.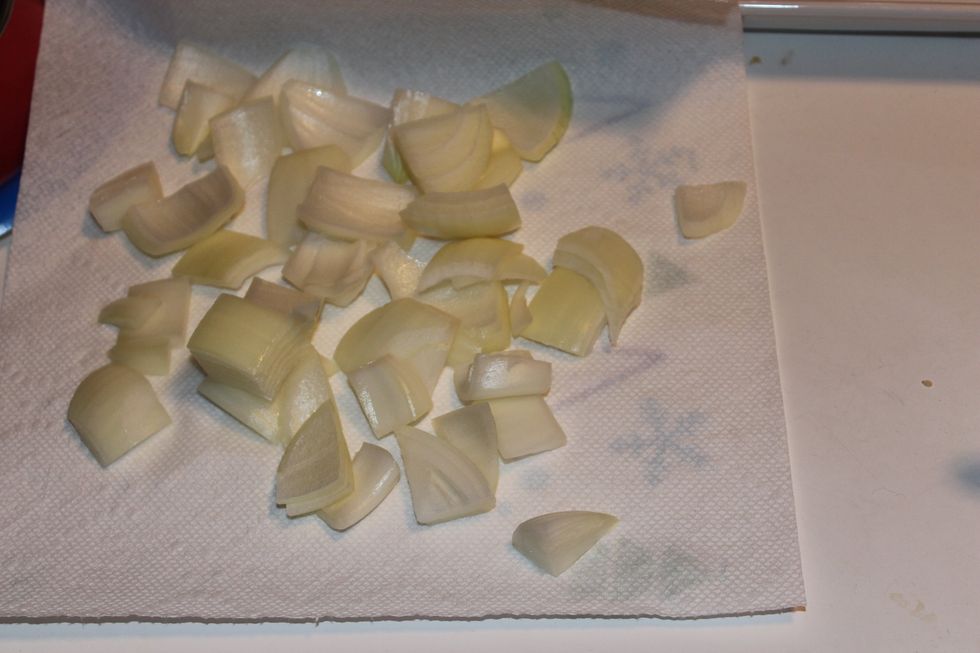 dice one half of an onion.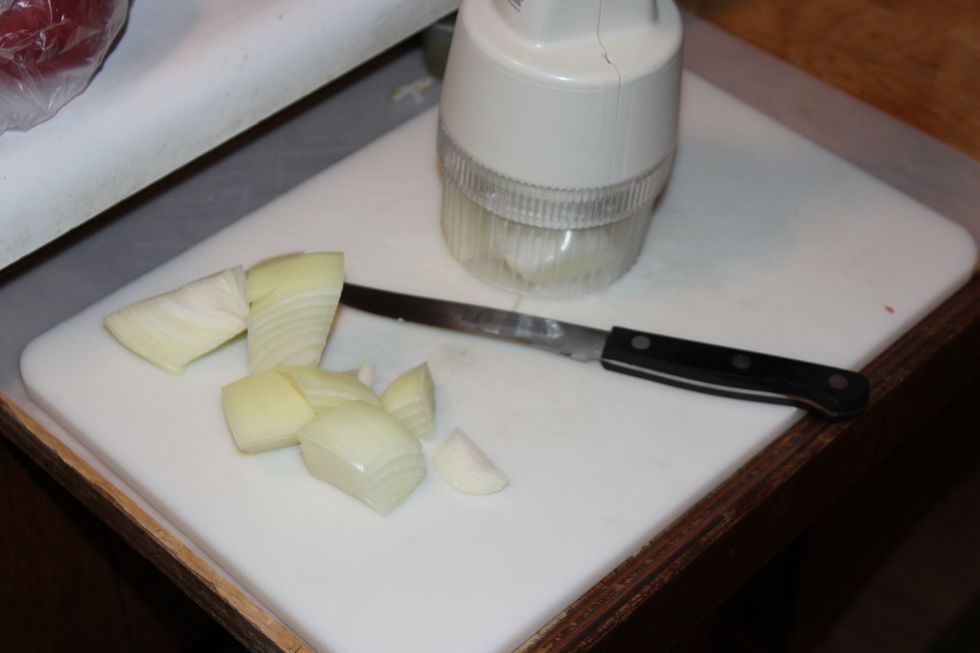 chop the onion finely so they mix well with the rice.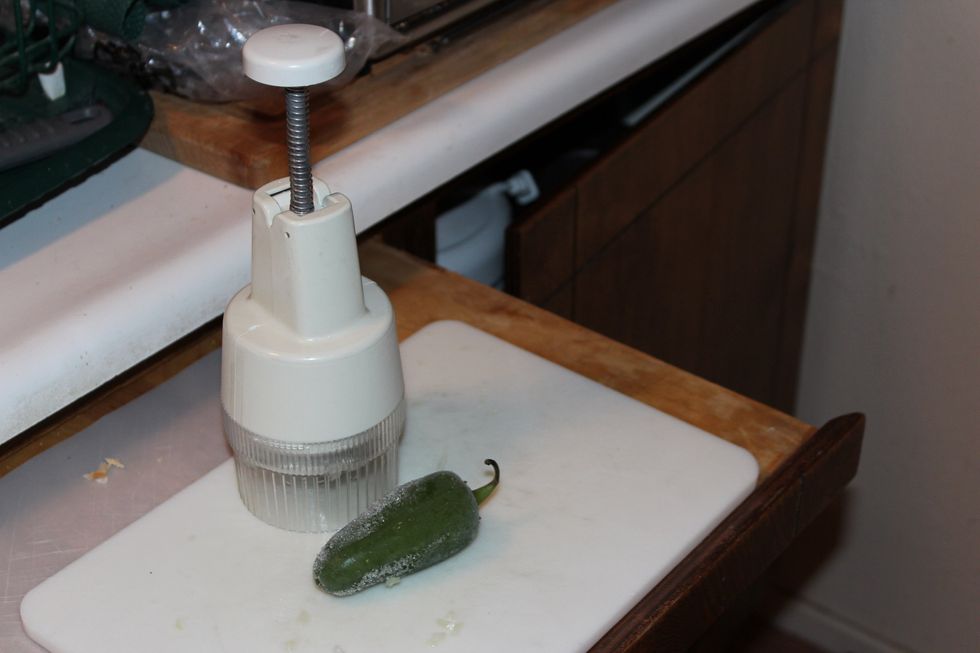 use one jalapeno.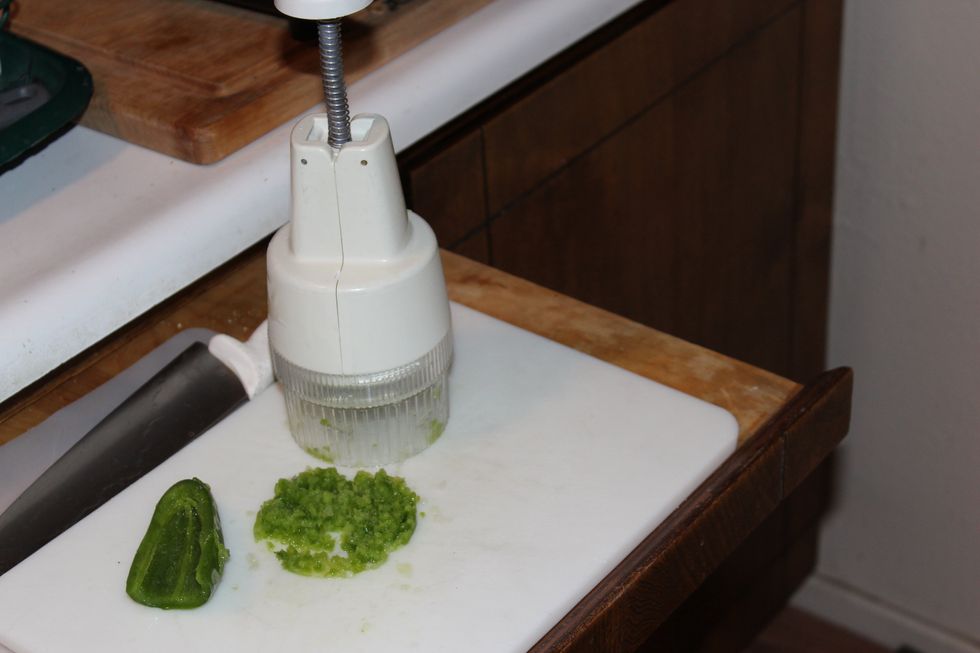 then, chop the jalapeno finely.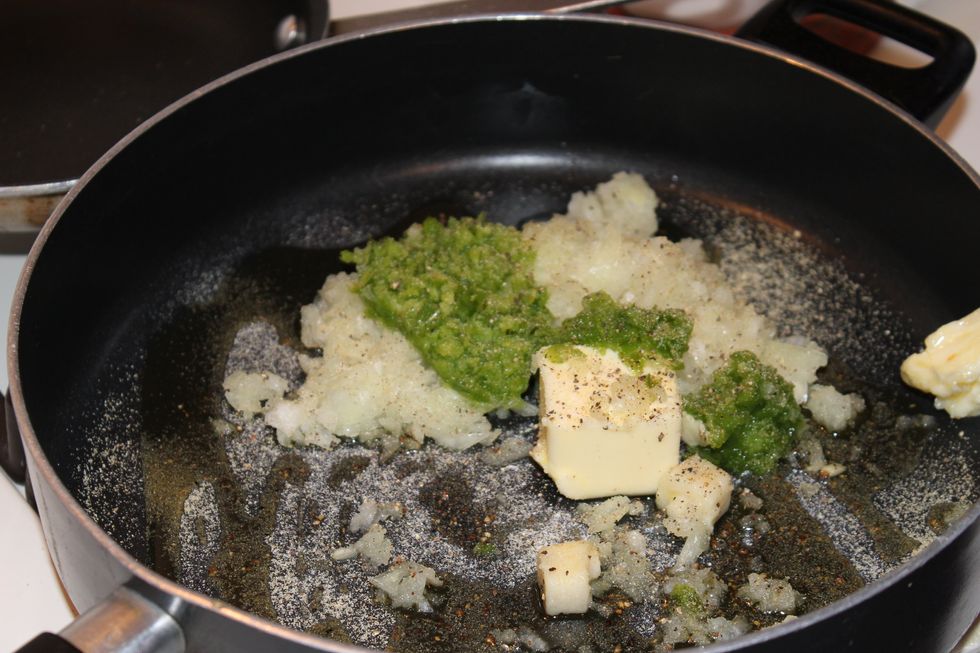 add half a stick of butter, salt, pepper, the onion, and the jalapeno into one large pan and stir.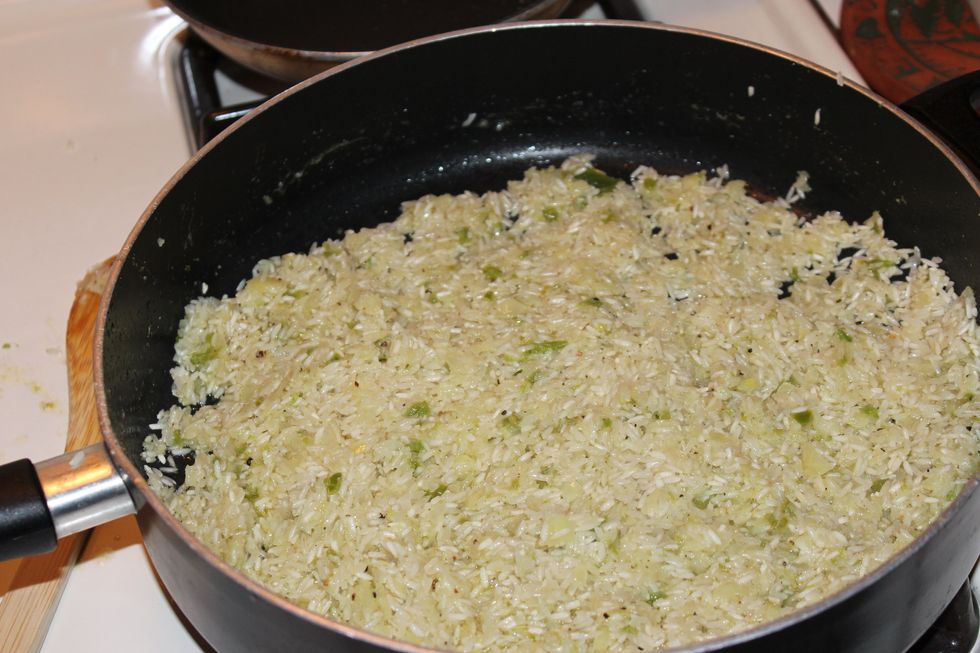 mix evenly, add rice, and let simmer.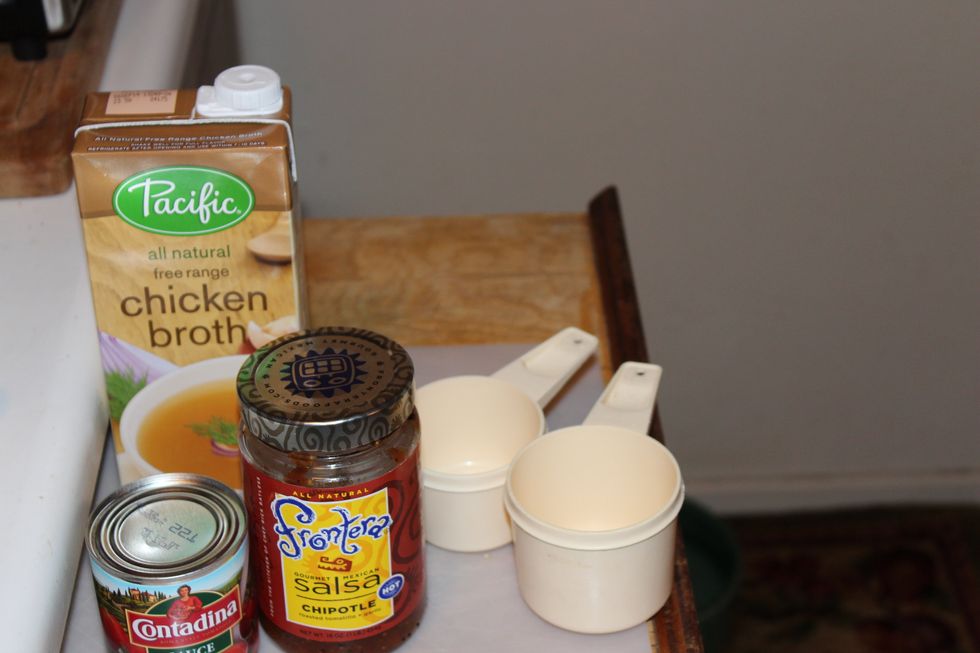 add a splash of salsa, a cup of chicken broth, a can of tomato sauce, and a cup of water.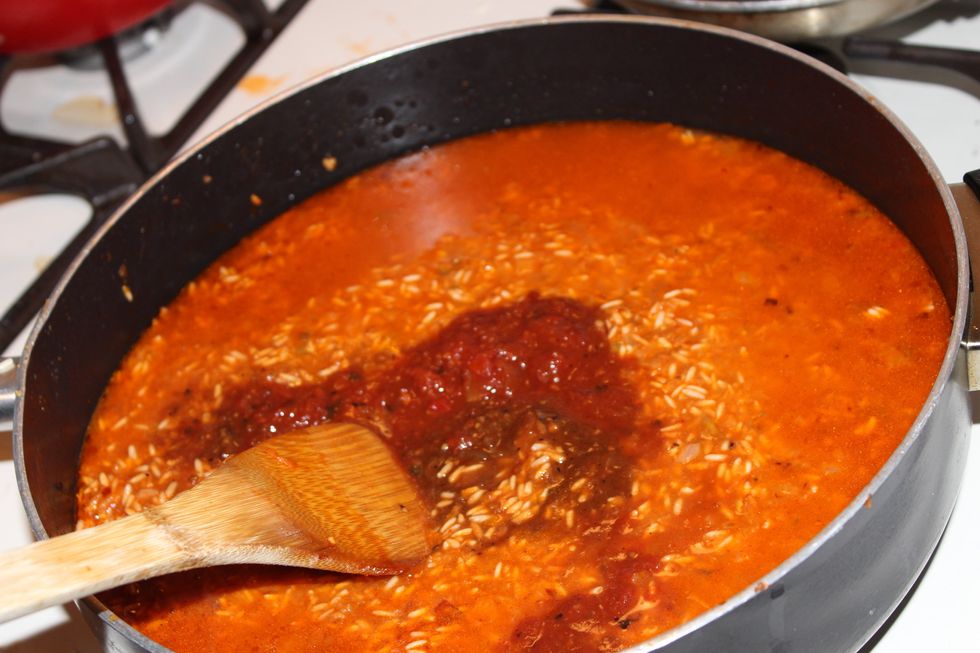 stir in the liquids.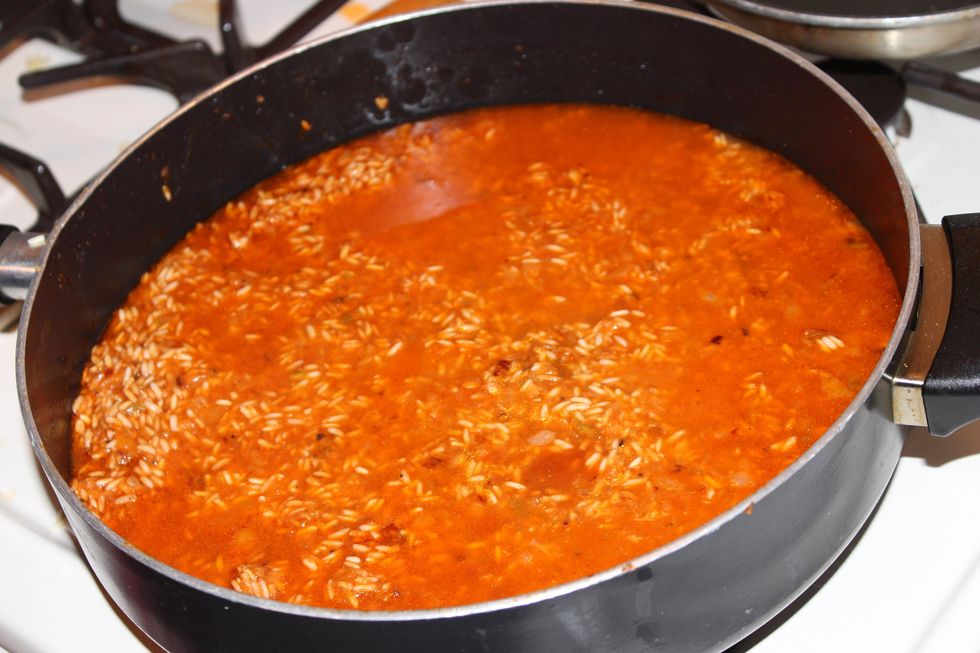 stir occasionally as it cooks.
put the lid on and let the rice fry for around 25 minutes.
after waiting 25 minutes, your rice will have an outcome of this.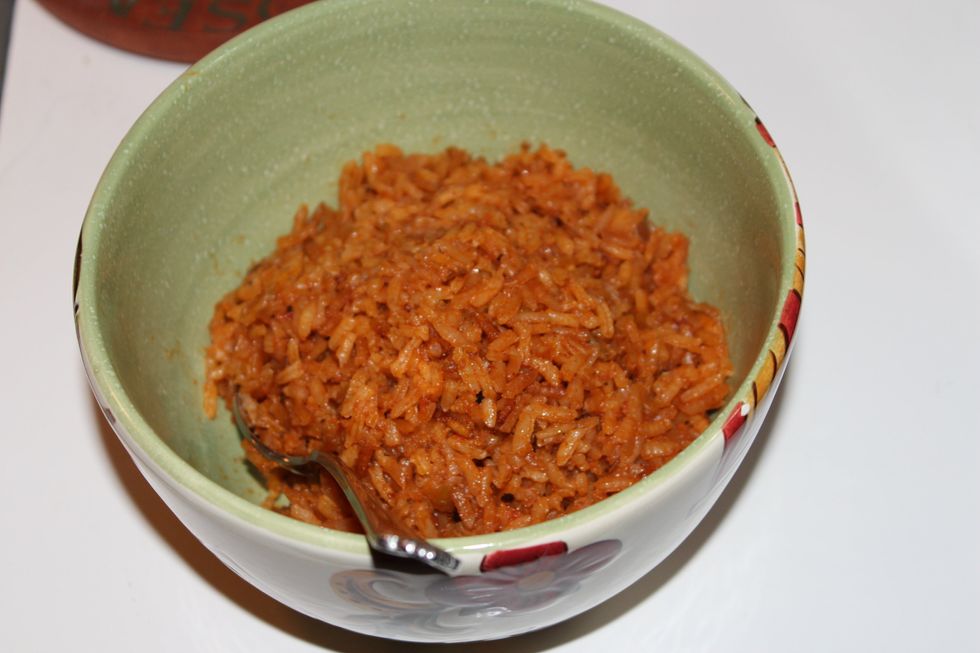 then prepare and serve your bowl of Spanish rice.
c 2 cups of Rice
1 jalapeno
half an onion
1 can of tomato sauce
splash of salsa
olive oil