Though delicious, the healthy version is just to toast the raw almonds under the broiler.
85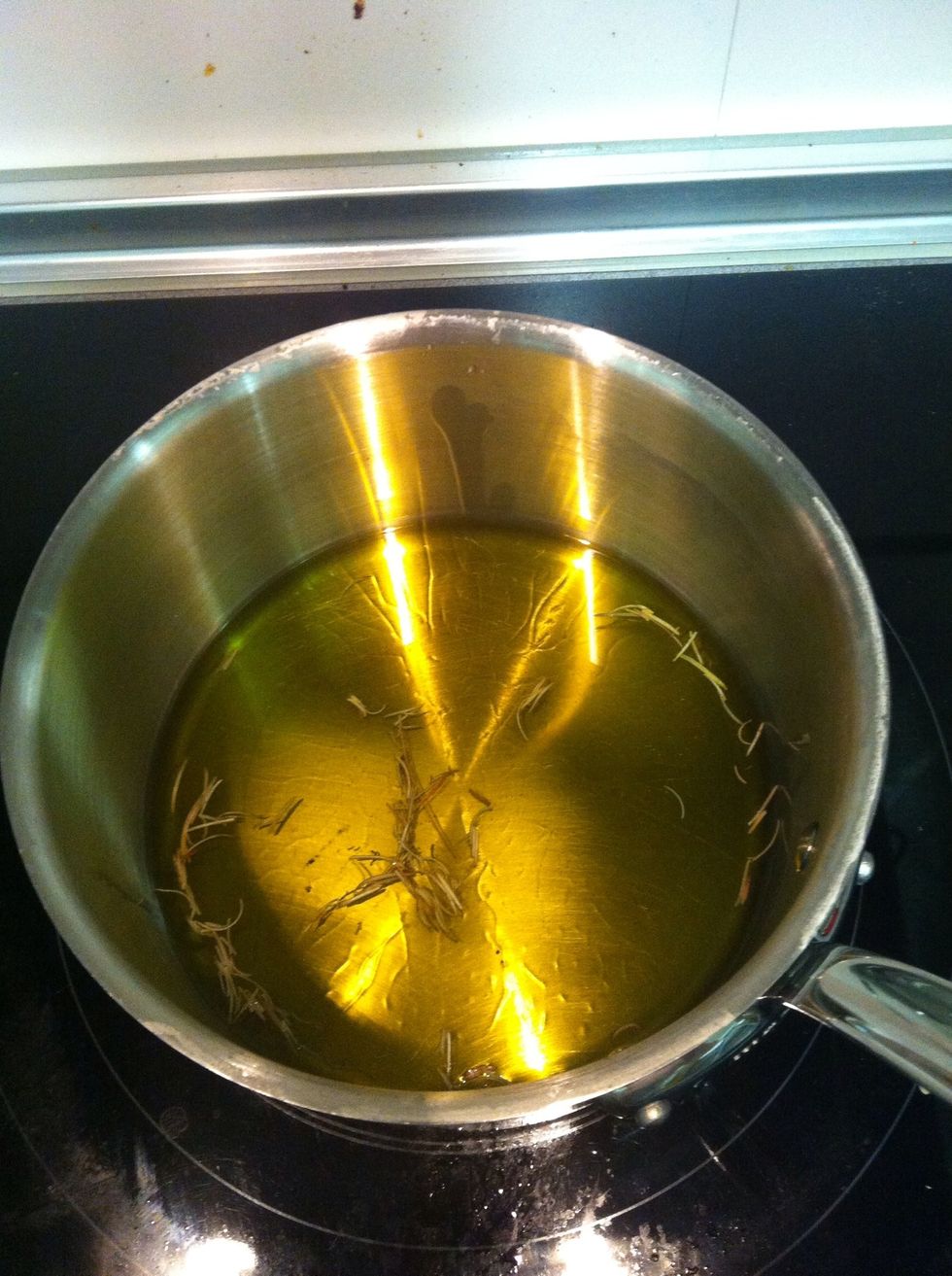 Heat you olive oil in a pot over a medium heat with some rosemary. Use enough oil so when the almonds are added they will be covered by a 1/2 cm or so of oil.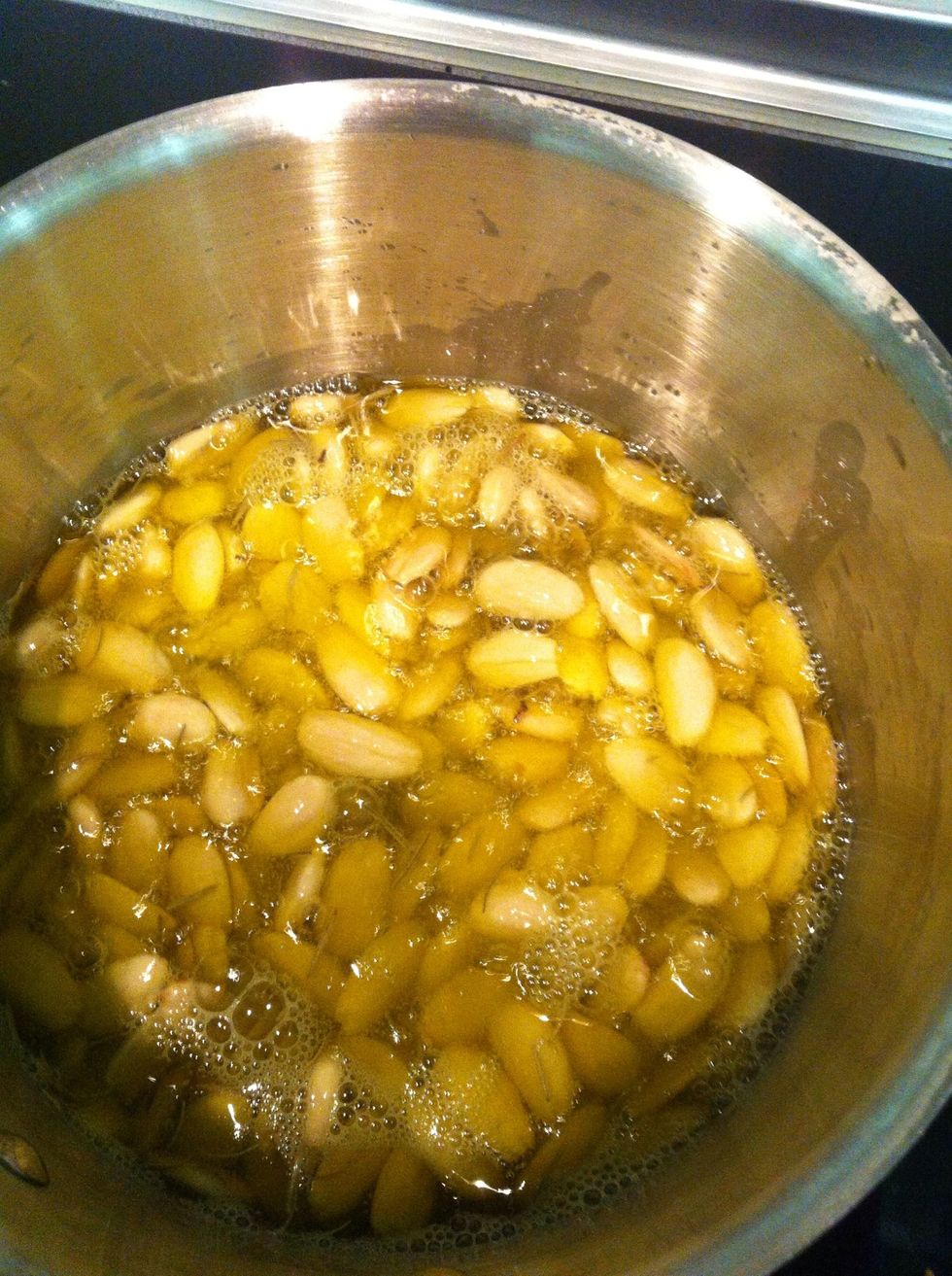 When the oil is hot, add the almonds.
Cook slowly until golden brown—maybe 10 minutes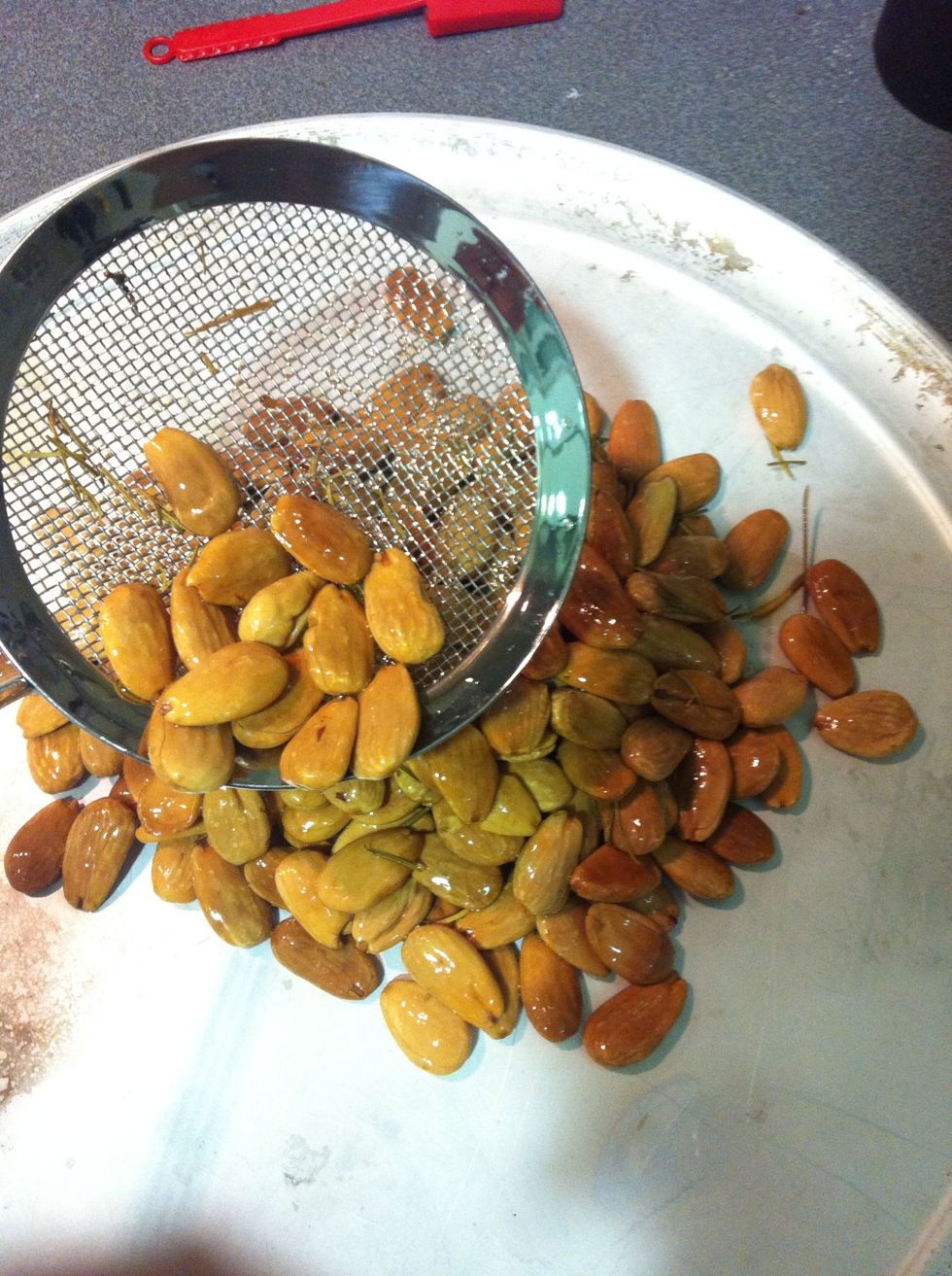 Strain and place on surface to cool. An aluminum pie tray works well to quickly disperse the heat.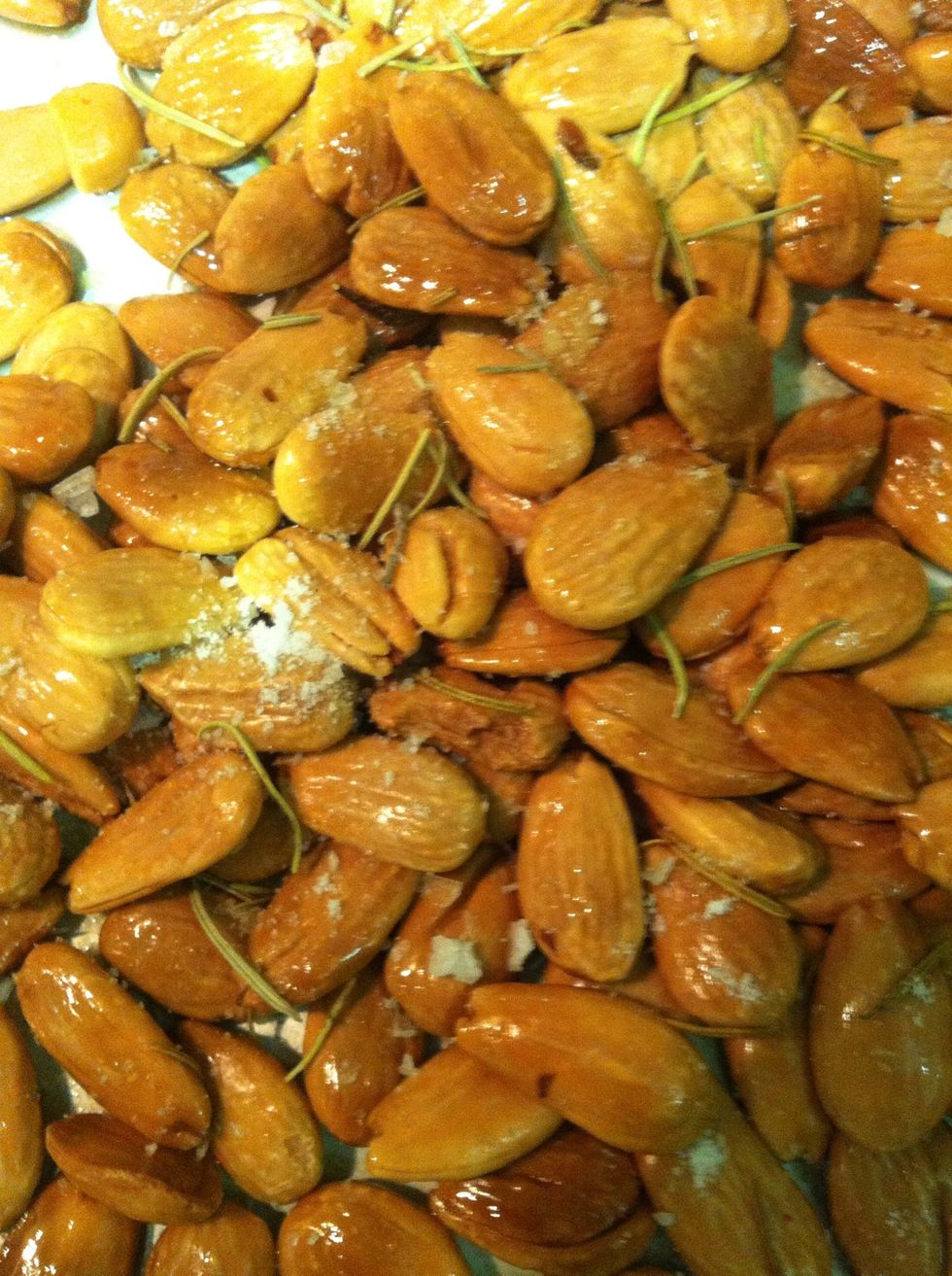 Add a pinch or so of salt and some more dried rosemary.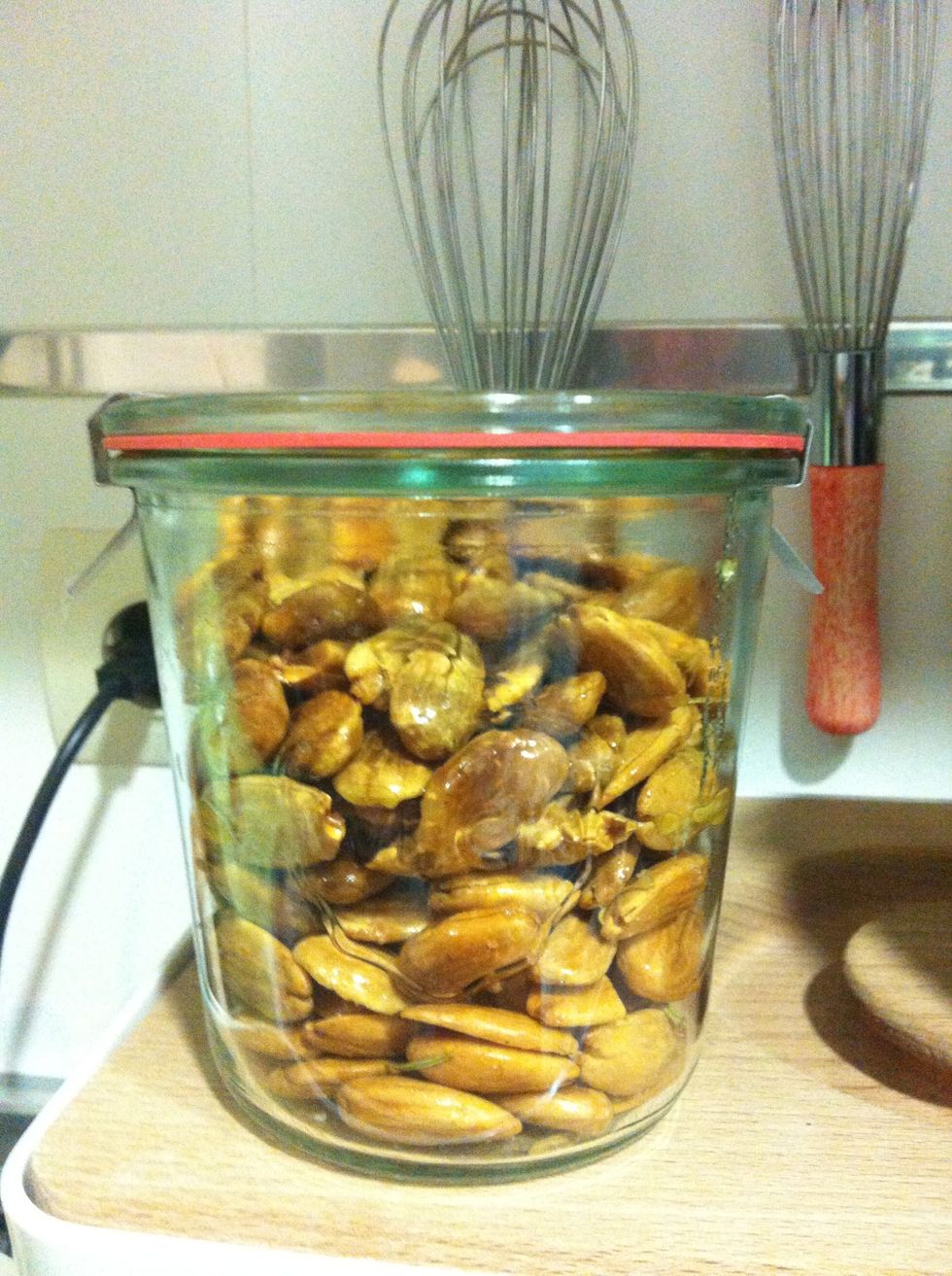 Once cooled put in an air-tight container.
Raw almonds (Marcona)
Olive oil
Rosemary (fresh or dried)