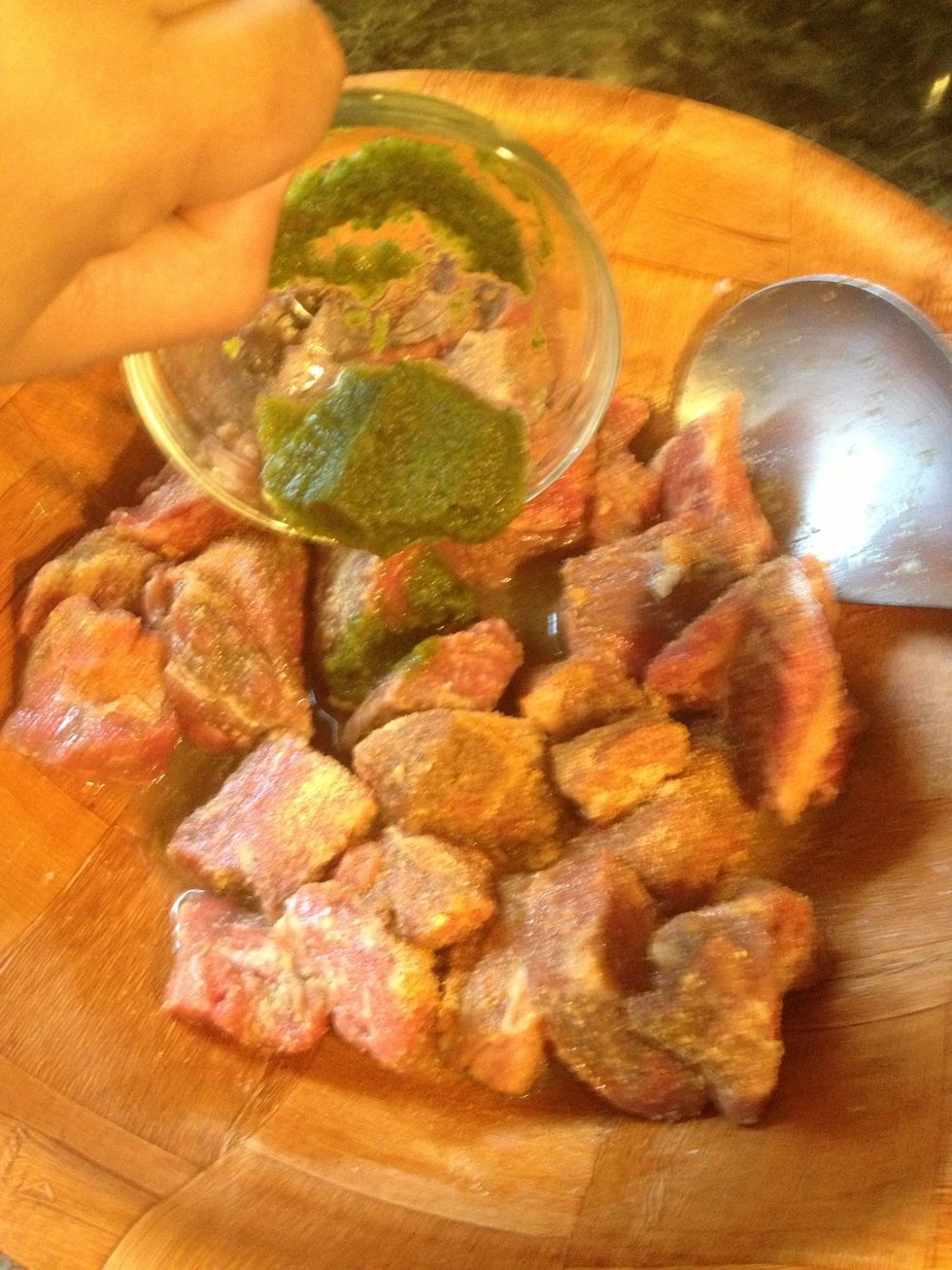 Season your beef with all the spices including the mojo. Add the sofrito. I make my own, but by all means you can also buy it already made for you at your local Spanish supermarket.
Take your pressure cooker and put it on your stovetop over high heat. Add some oil about a tbsp. worth and add 1/4 tsp of sugar(yes sugar) to the hot oil until it caramelizes.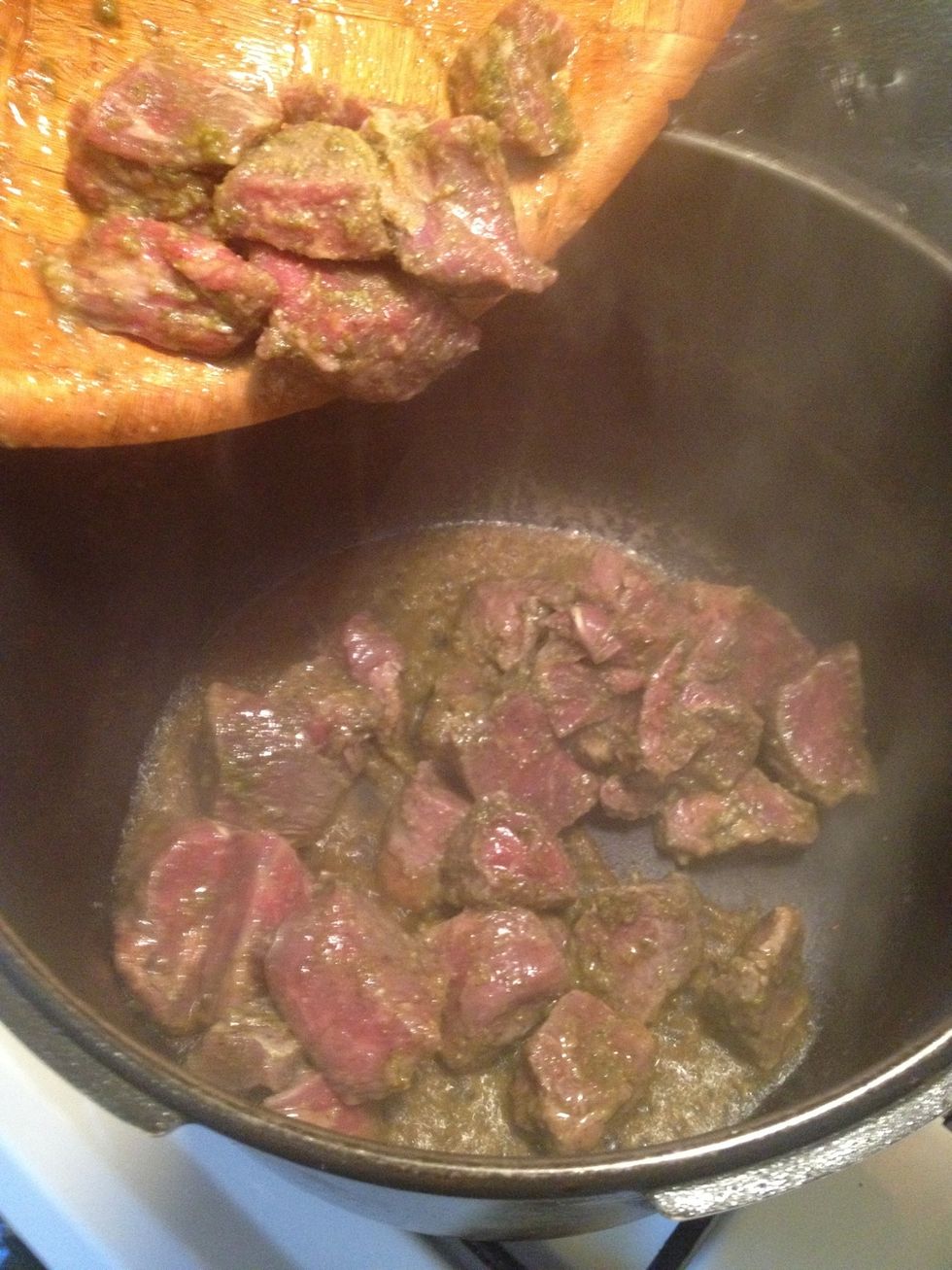 As soon as the sugar is browning hurry up and add your seasoned beef.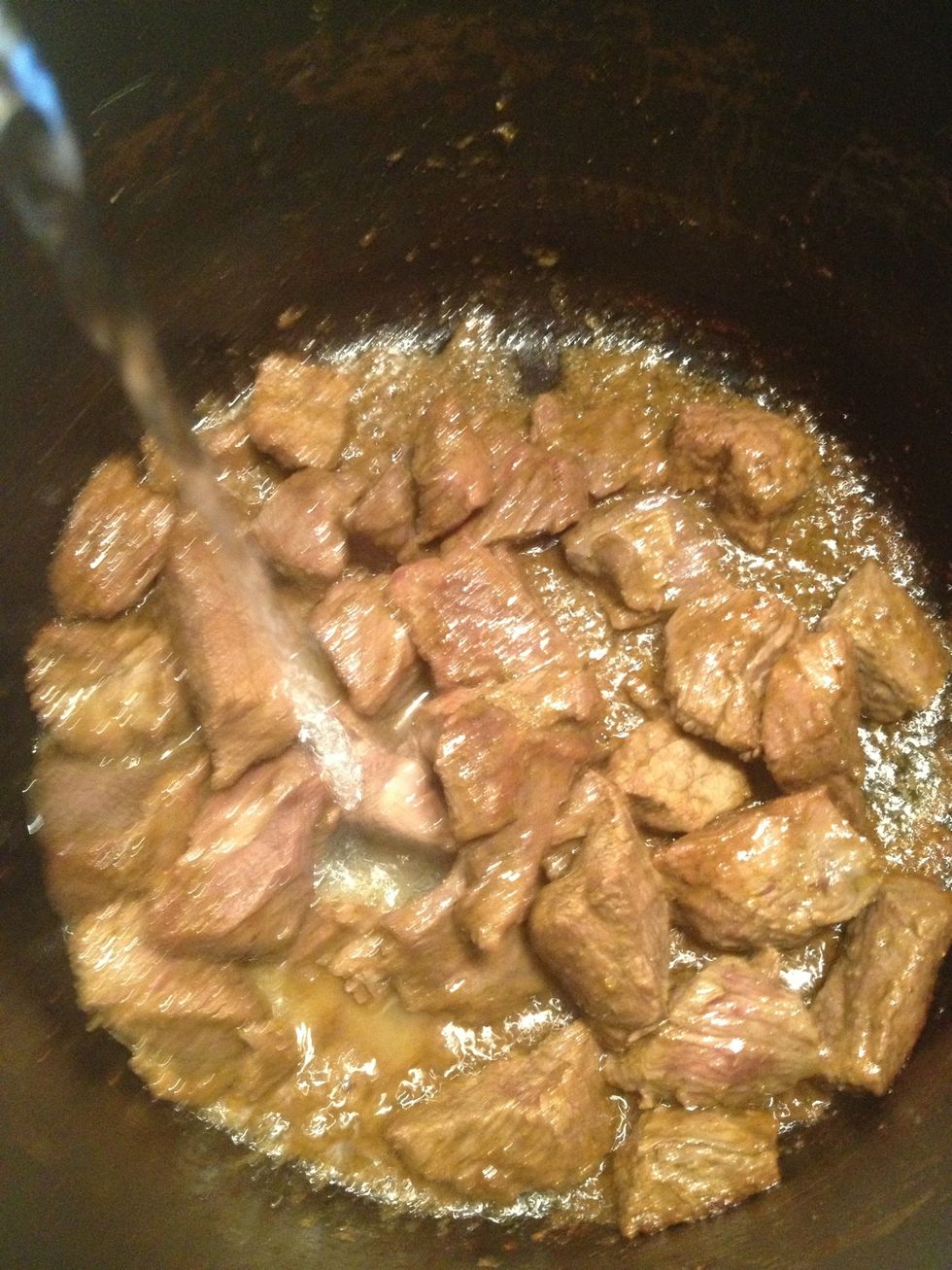 Ok all the beef juices have dried up ,now it's time to add about 2 cups of water to the pot until the meat is just barely submerged.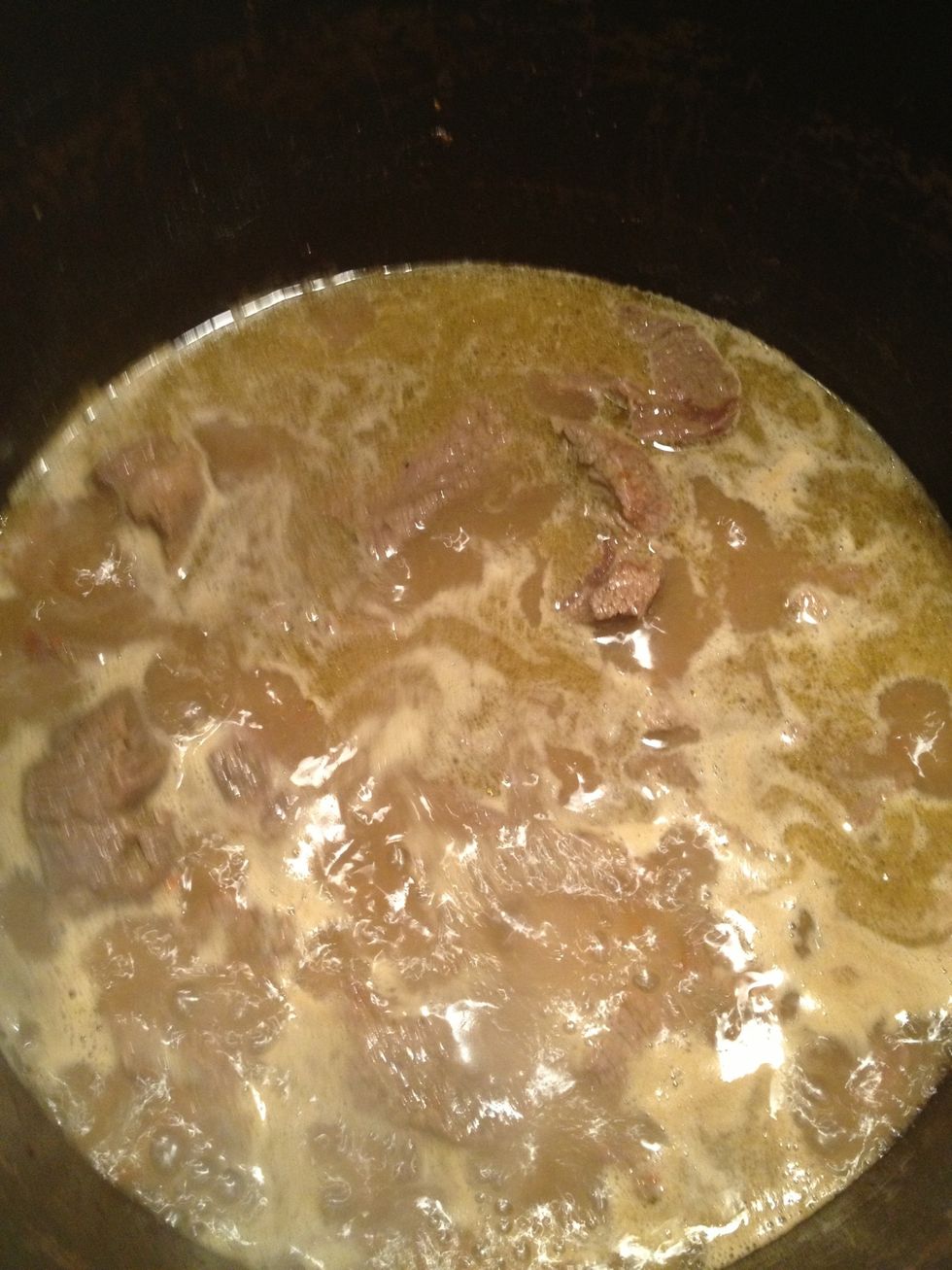 Like this.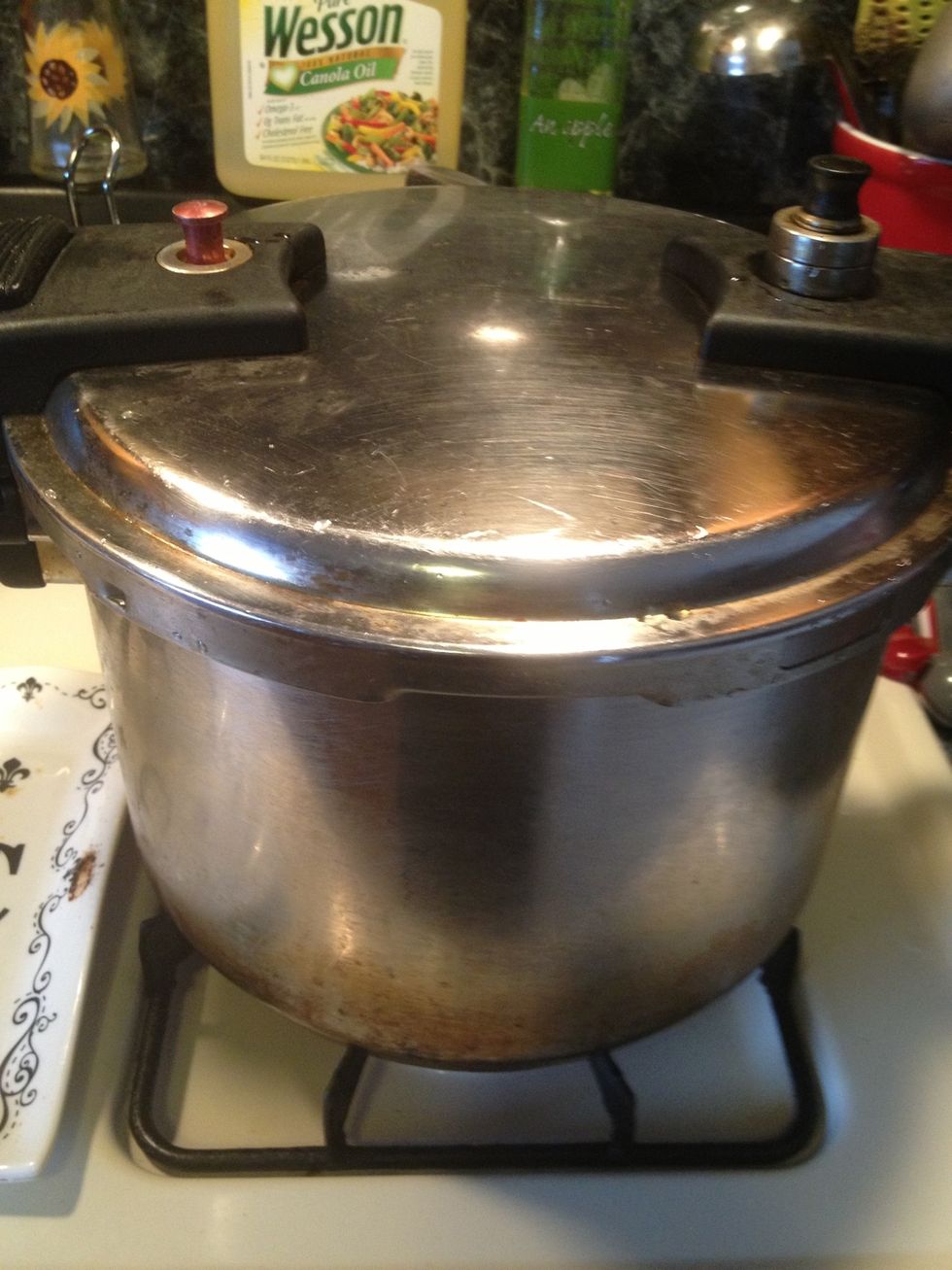 I put the cover on my pressure cooker and brought it up to speed.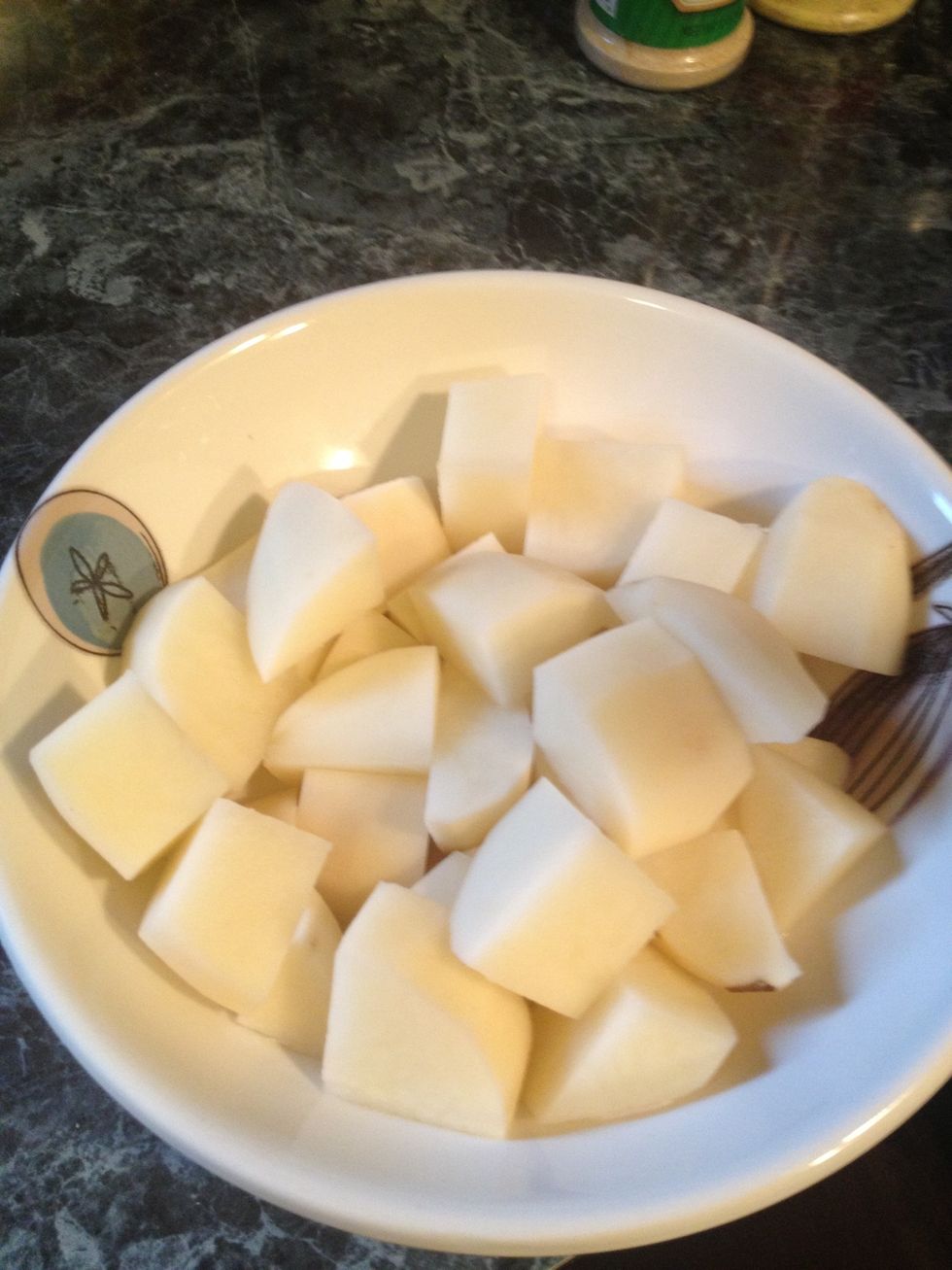 While my beef is cooking I chop my potatoes. No carrots here ,my family dislikes it. If you like them though, now is the time to cut them up in preparation of the next step.
This is what I will use to thicken my beef stew.
After 5 minutes the potatoes are done .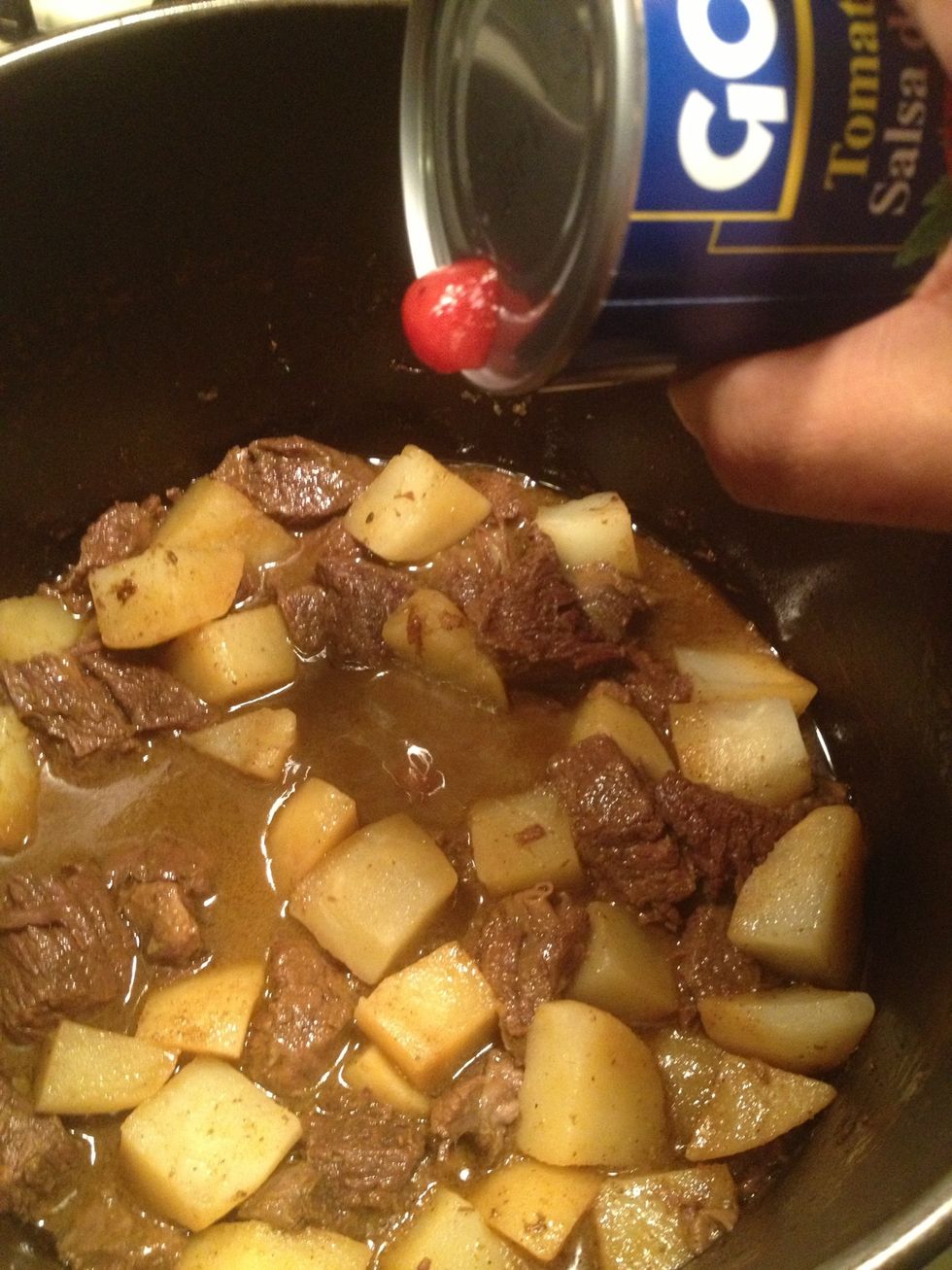 Add about 3 tablespoons of tomato sauce to your beef stew. Add more if u want.
And 1/2 tsp of the olive juice to your beef stew.( my secret ingredient )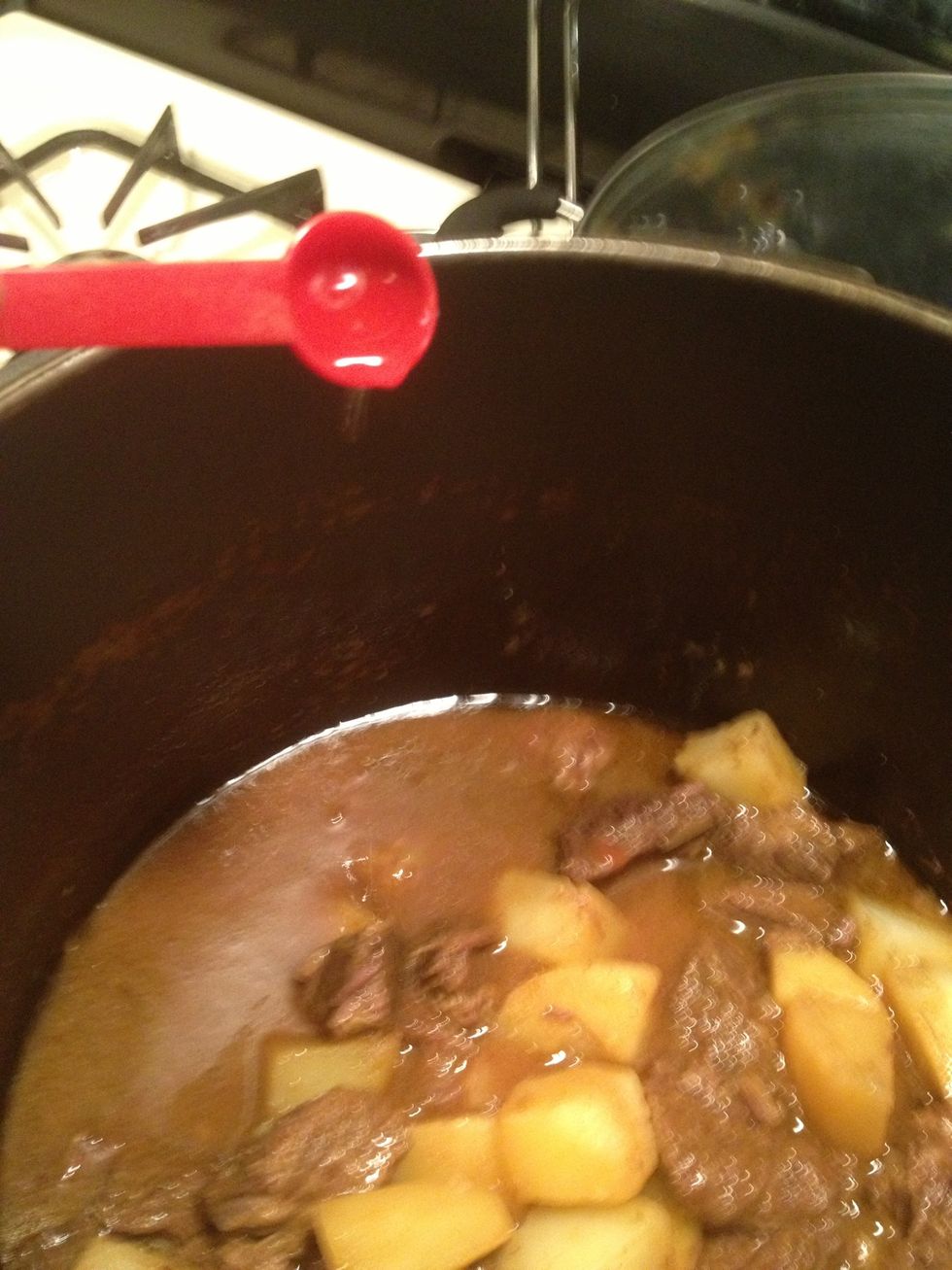 Add it I say, you will not regret it.
Serve with some white rice,a side of green beans and your good to go. Enjoy!!
1.0lb Beef stew meat
1/4Tbsp Adobo all purpose seasoning
1.0tsp Garlic powder
1.0tsp Onion powder
1/4tsp Dry oregano powder
1/2Tbsp Sason accent
1/2Tbsp Sason Goya
1.0Tbsp Sofrito
1/4c Mojo criollo
Olive and caper juice
Tomato sauce
2.0 Large potatoes
Carrots(optional )