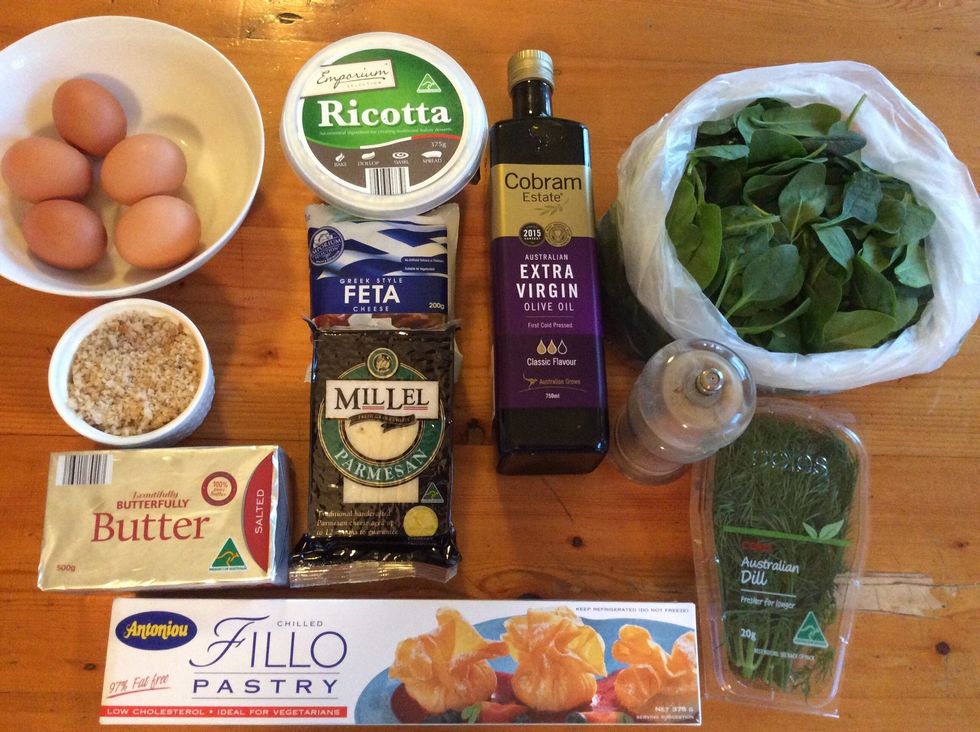 Prepare ingredients by getting them out and placing them on a bench or wherever you are making your spanakopita. Preheat your oven to 180°c.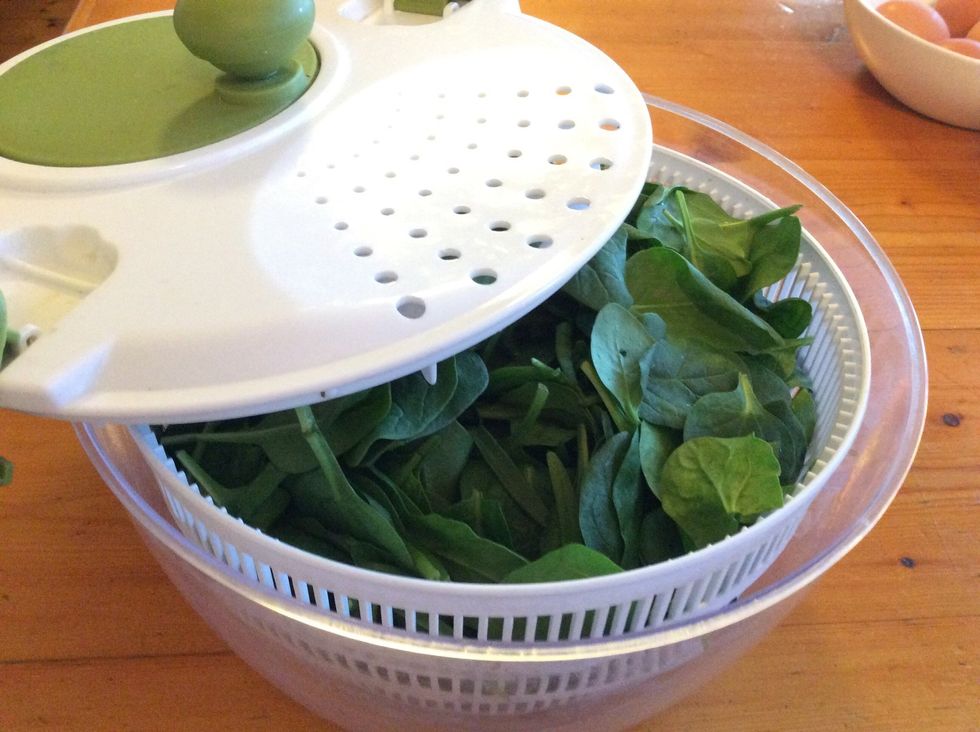 Put spinach leaves into a salad spinner, colander or sieve.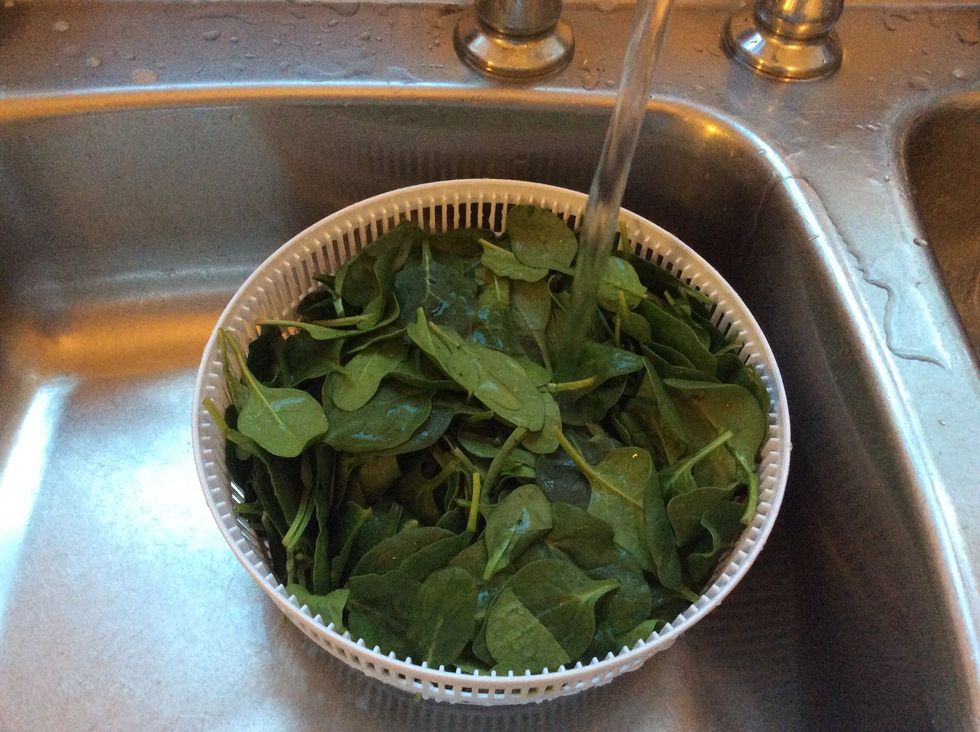 Rinse spinach leaves under cold water and mix them around.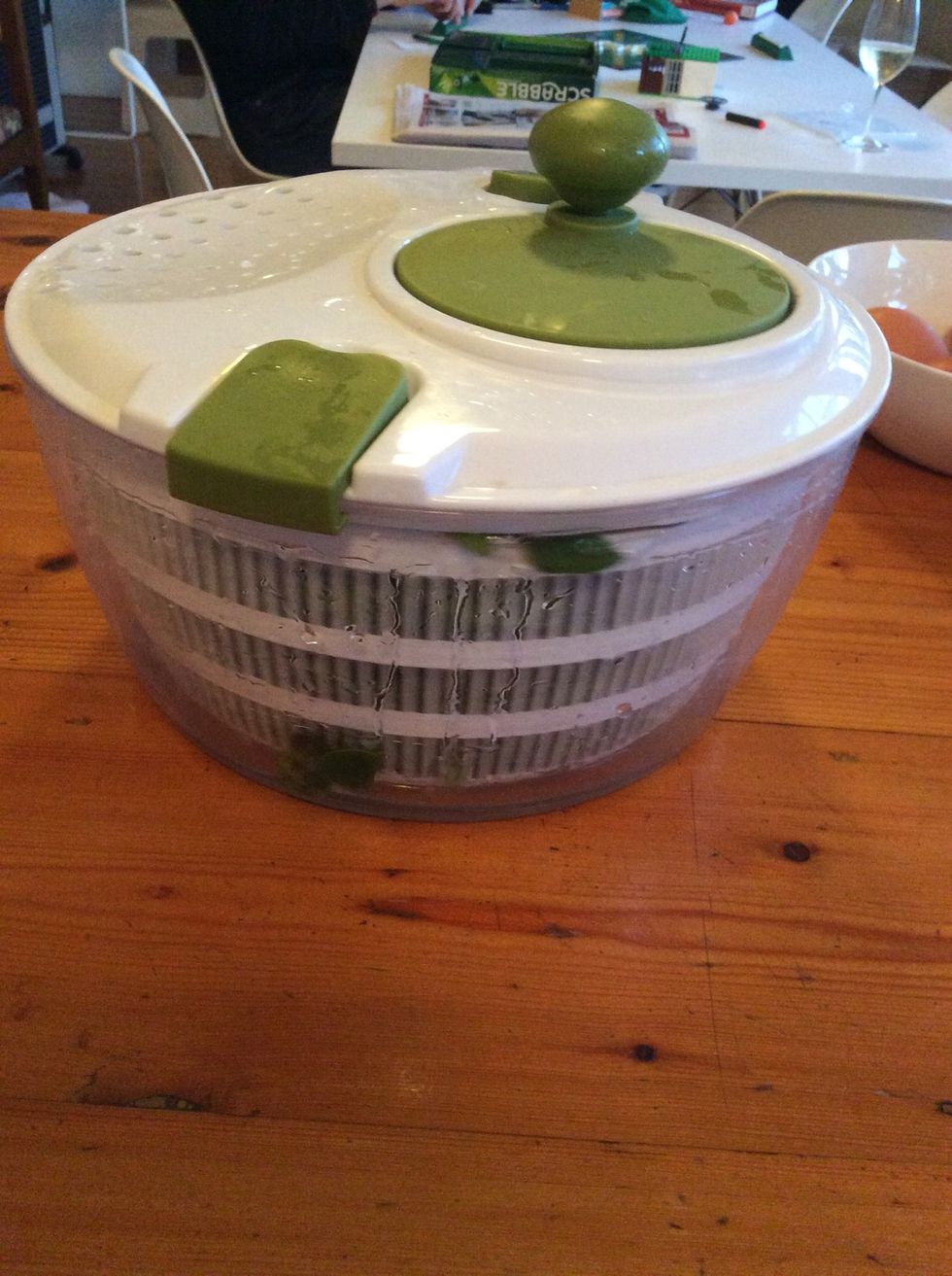 Using a salad spinner or tea towel, dry the spinach completely to ensure that no liquid remains on the leaves.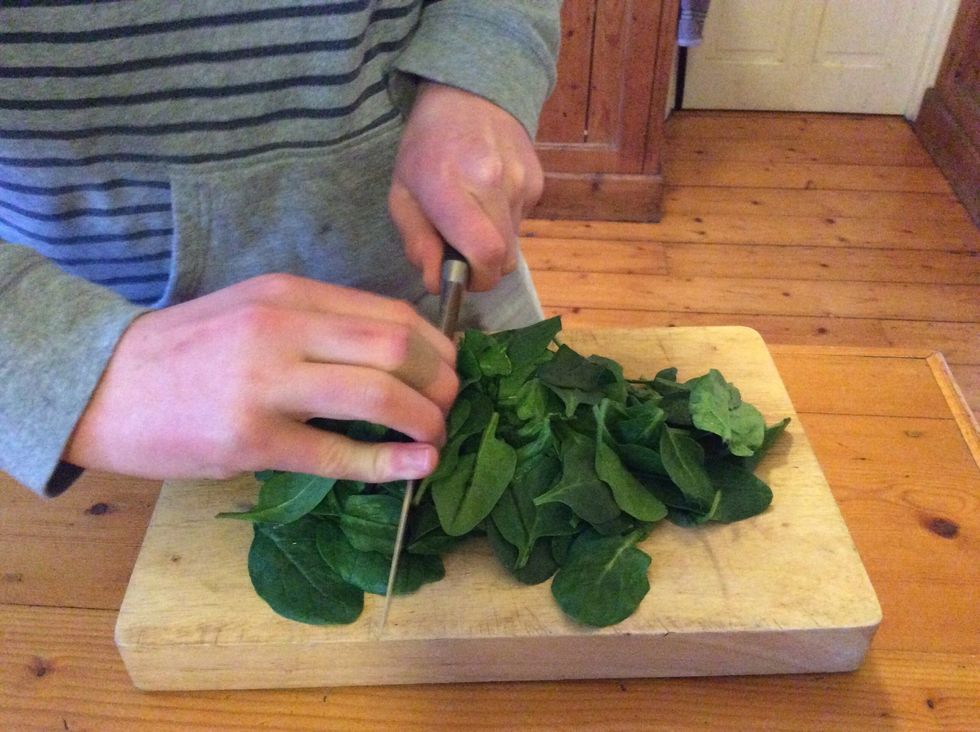 Tip the dry spinach leaves onto a chopping board, and chop roughly with a large knife. This helps the spinach become easier to serve and to mix through.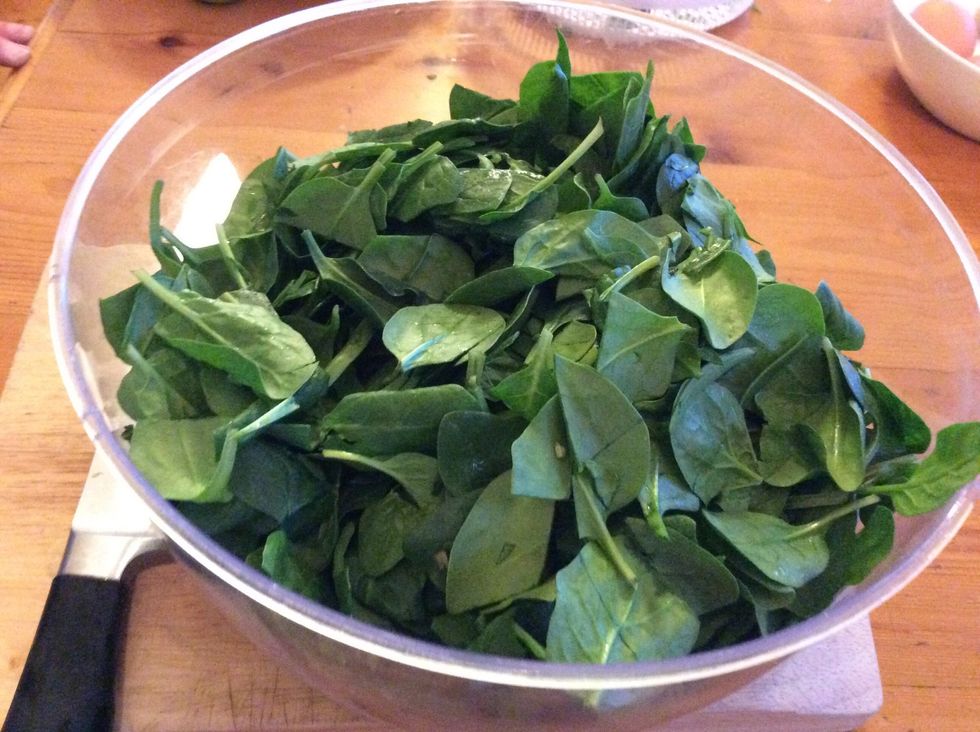 Place roughly chopped spinach leaves into a separate bowl than the one you need for the cheeses, and put aside.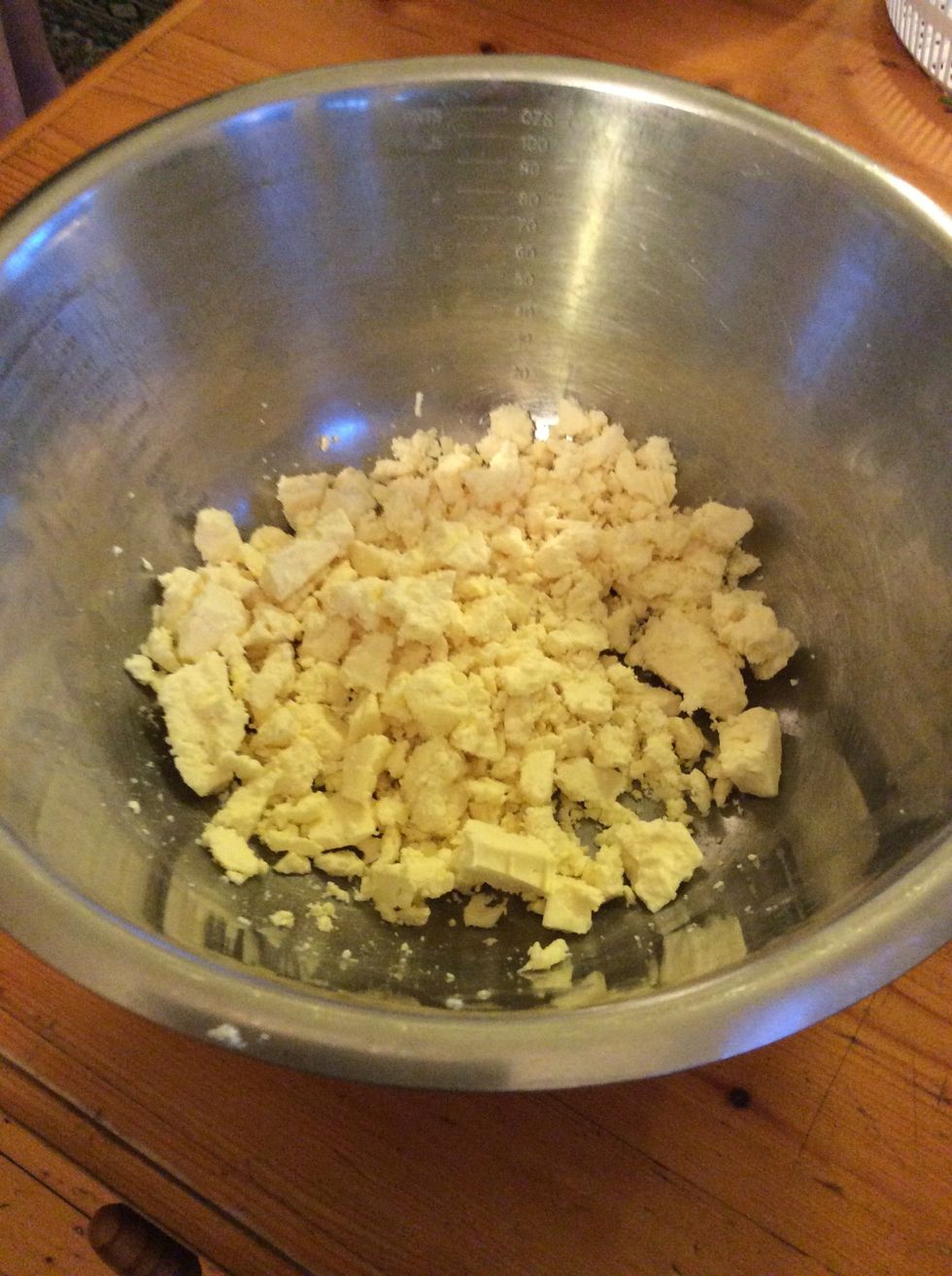 Place feta into a mixing bowl, and coarsely mash with a fork or crumble with your fingers.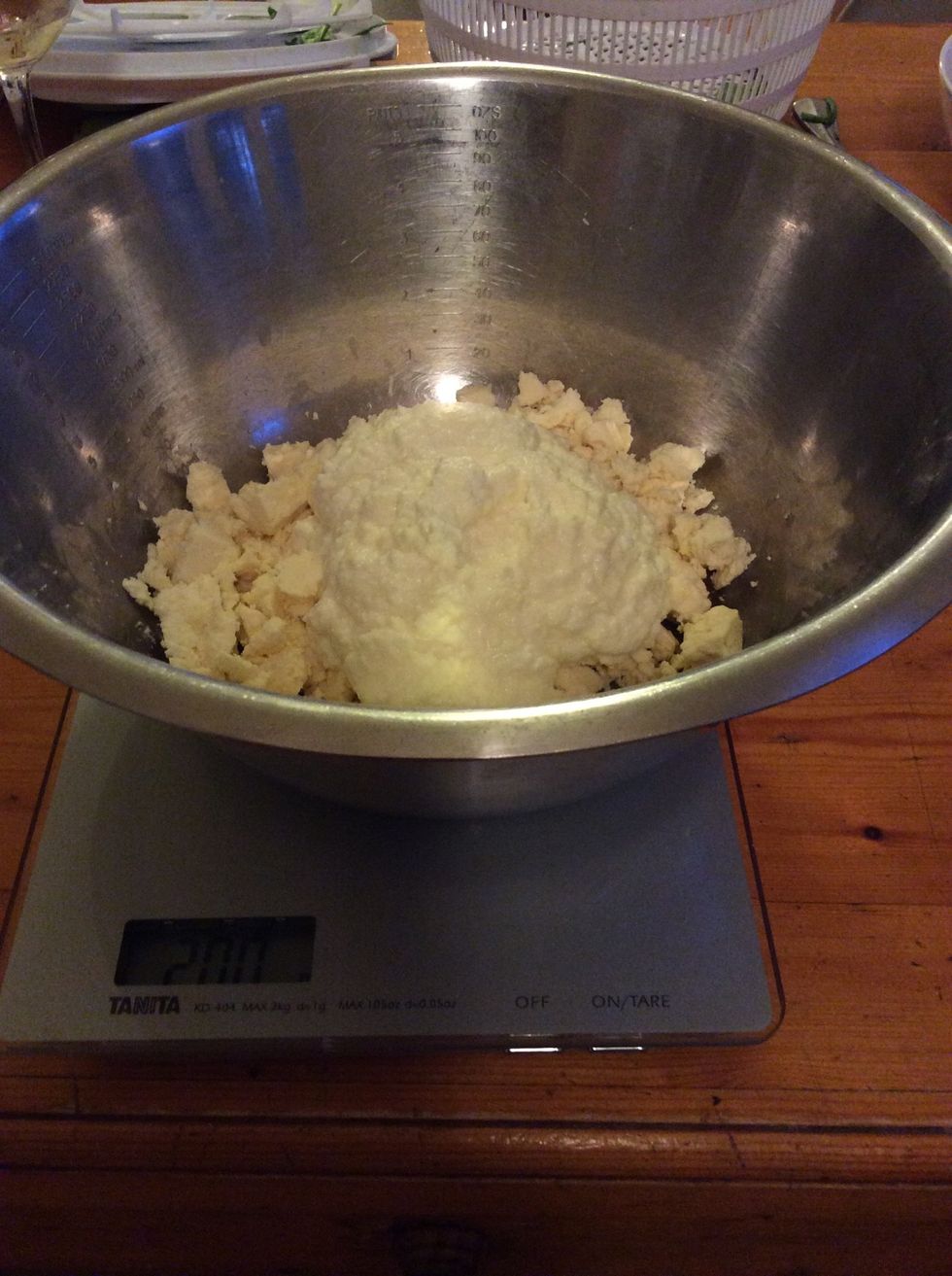 Weigh the right amount of ricotta (250g) and tip into mixing bowl.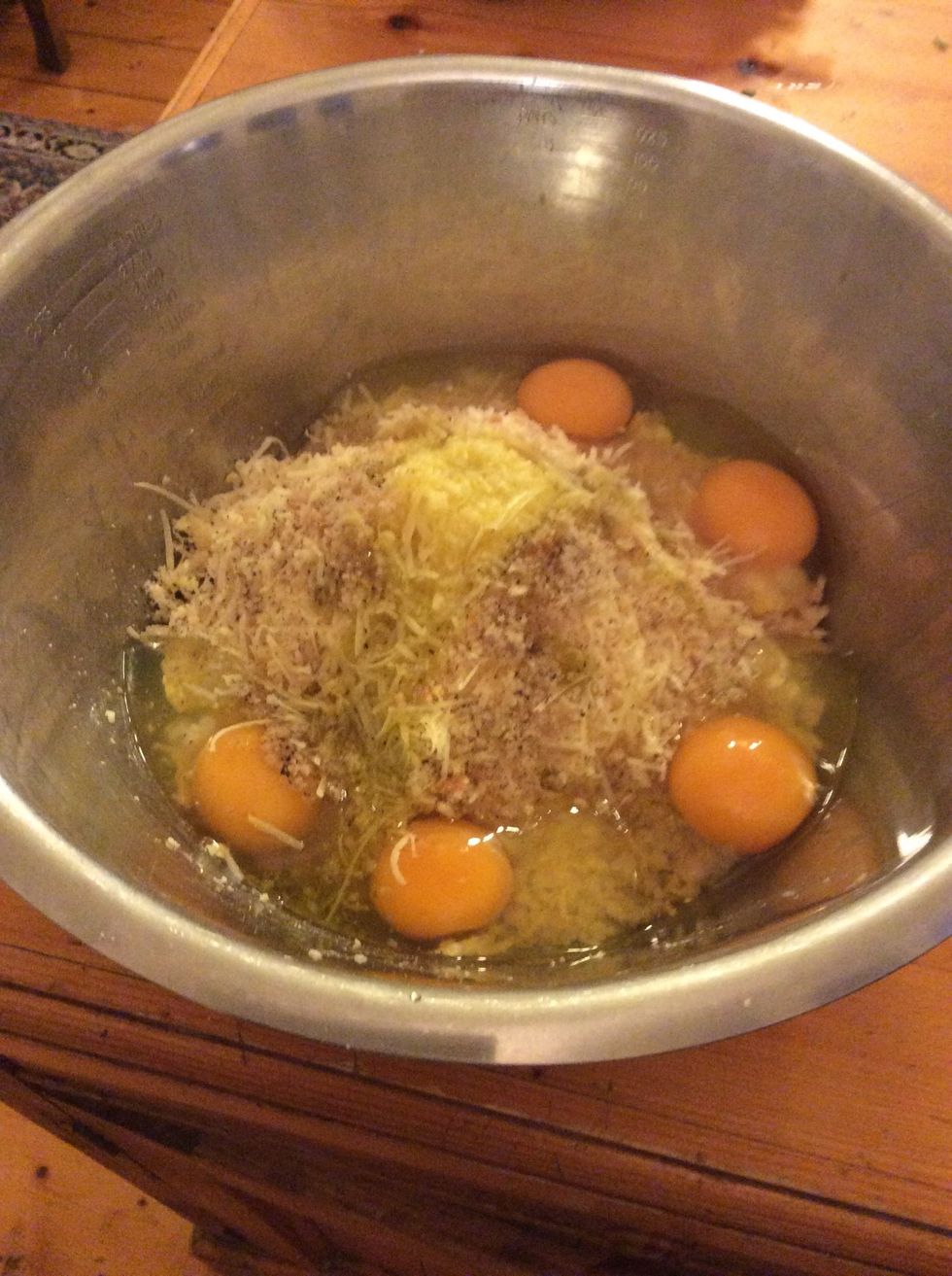 Add parmesan, eggs, breadcrumbs, ground pepper and oil to bowl.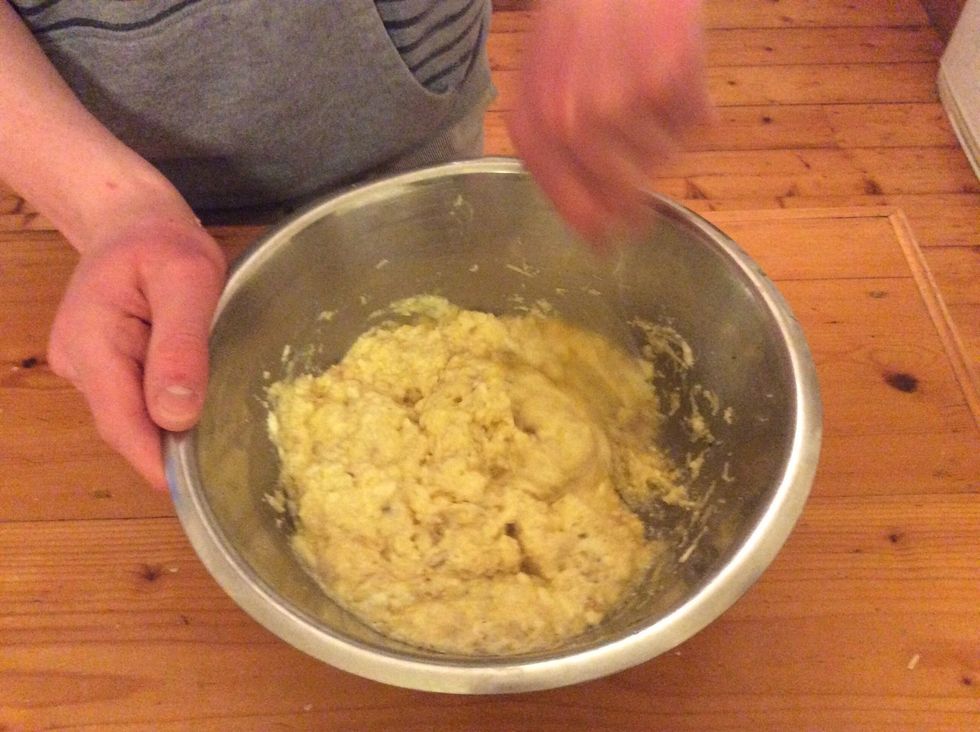 Mix ingredients with a fork until well combined.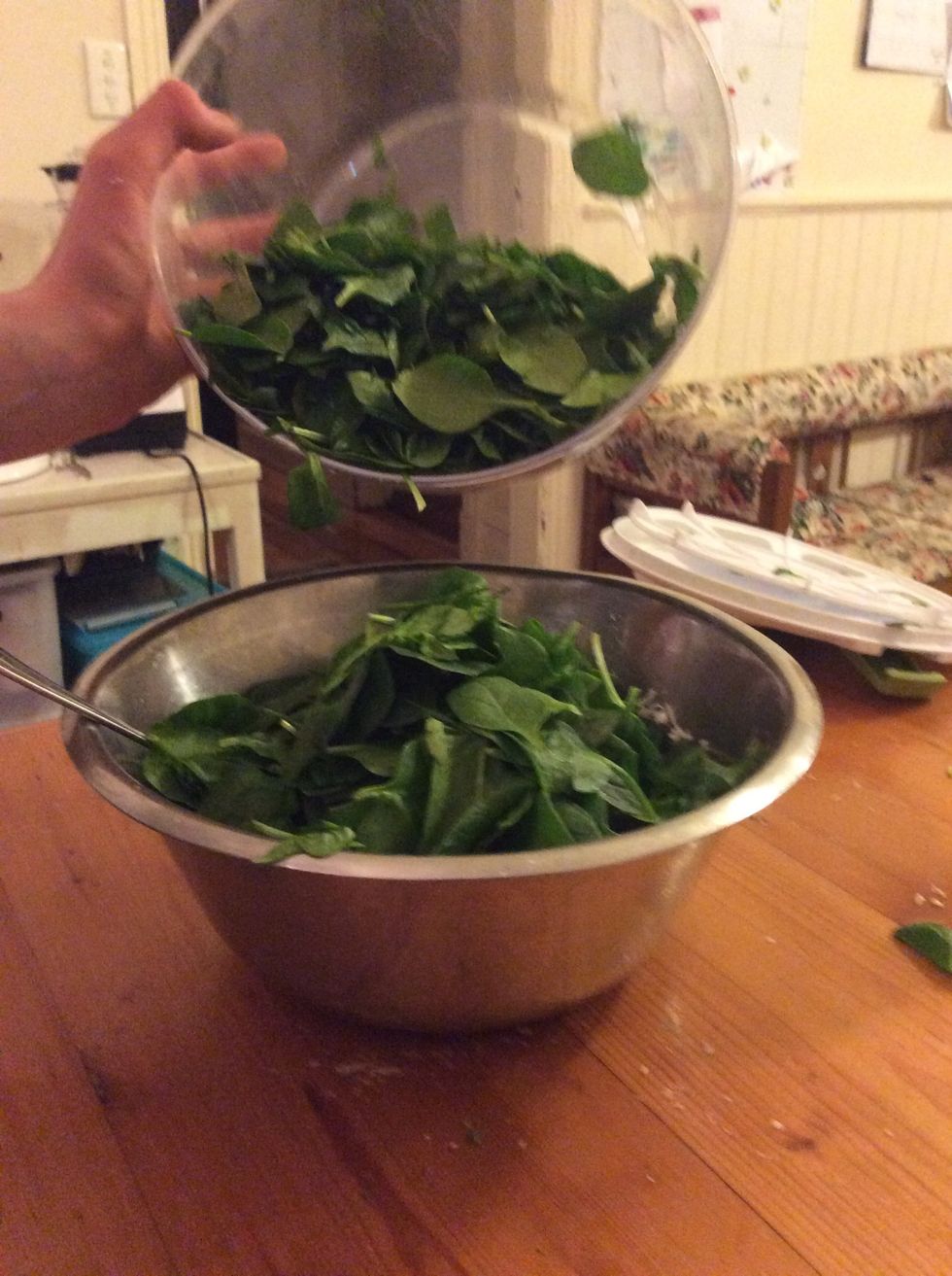 Once cheese mixture is well combined, gradually pour in the spinach and dill.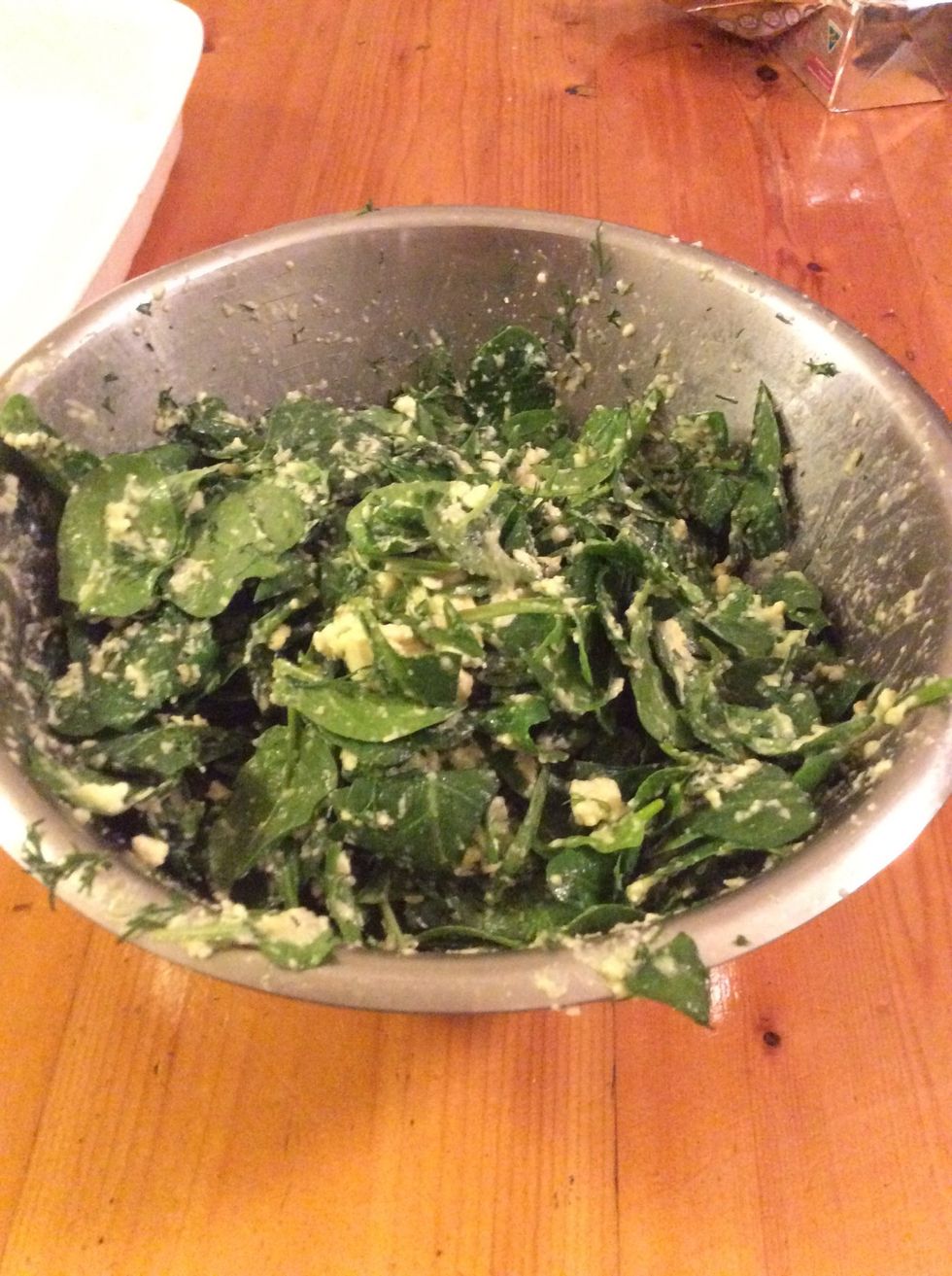 Mix spinach and dill into the cheese mixture, and make sure it is will combined. You might need to squash the spinach down a bit to fit in the bowl.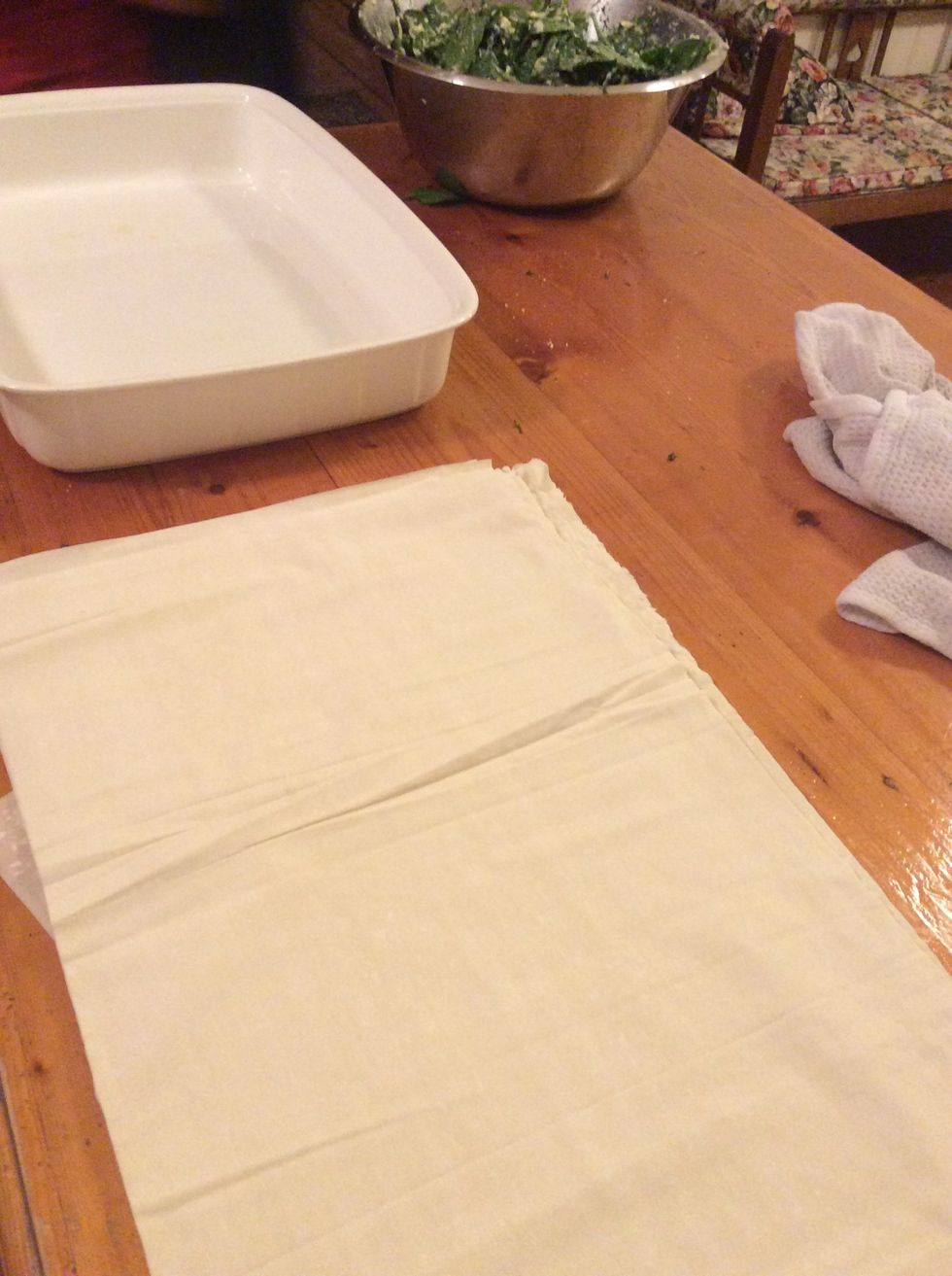 Lay out filo pastry on a bench or your kitchen space and have a damp towel to cover when layering so the pastry doesn't dry out.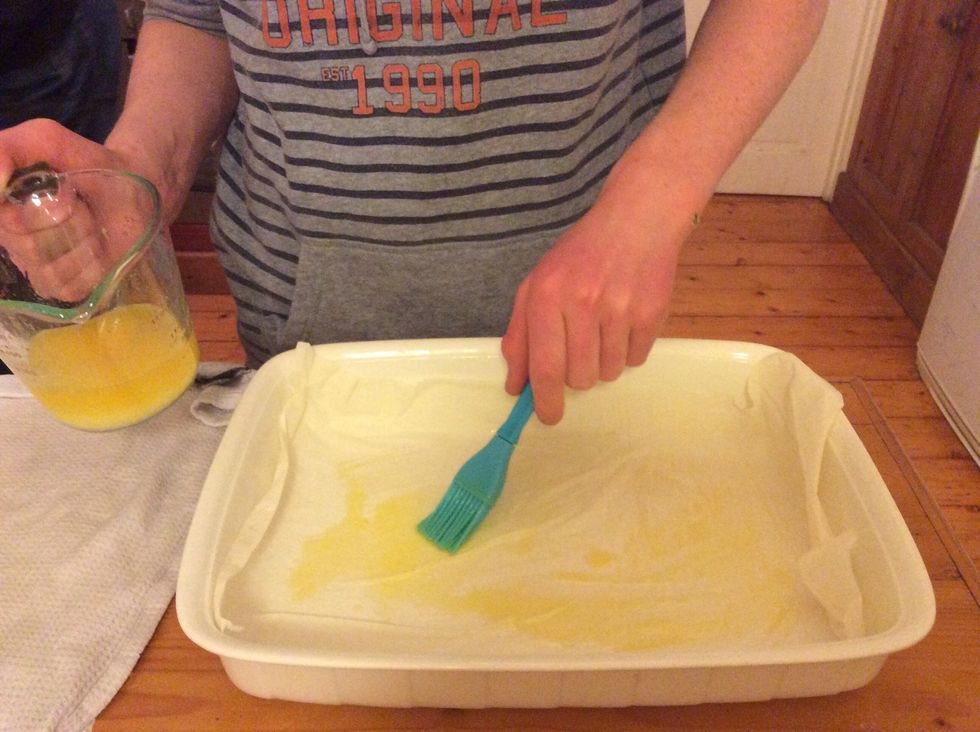 Start layering pastry in baking dish, you should have eight layers of pastry, all with melted butter or oil in between, except the top layer. This will become your pastry base.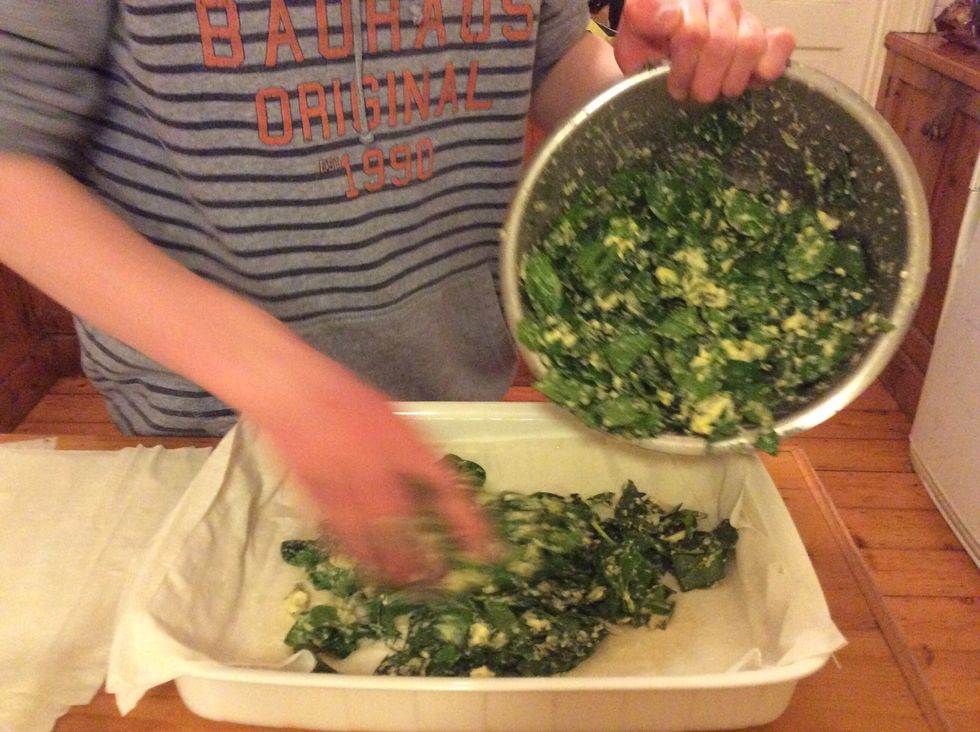 Pour mixture into baking dish, making sure you get all of it out of the bowl.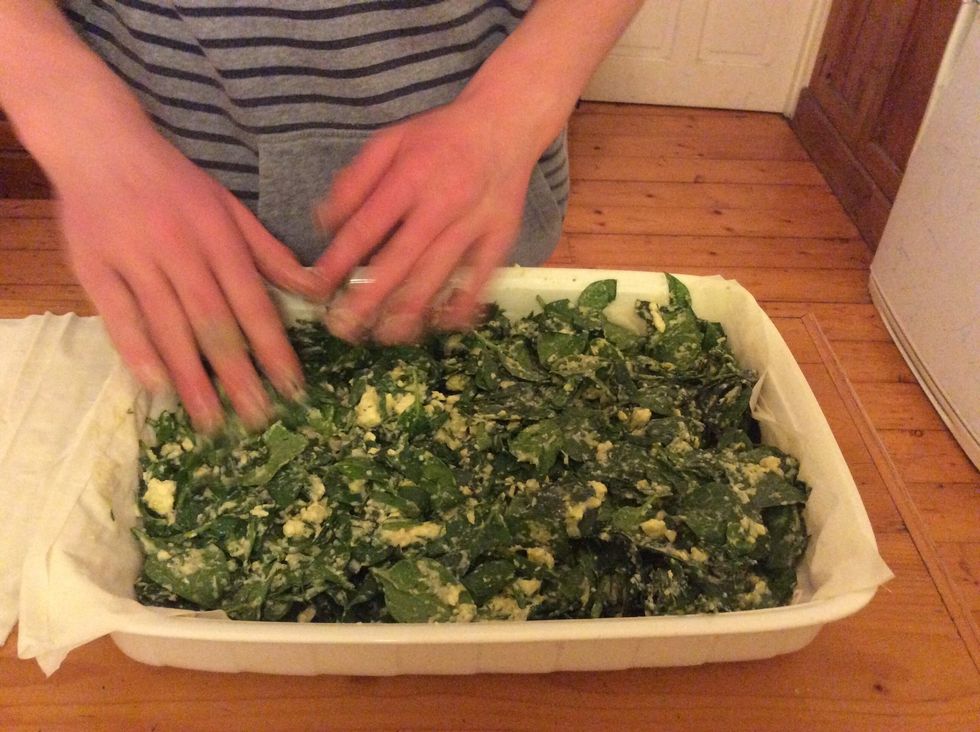 Once you have poured the mixture into the dish, level it out with your hands or an icing spreader, to ensure it cooks evenly.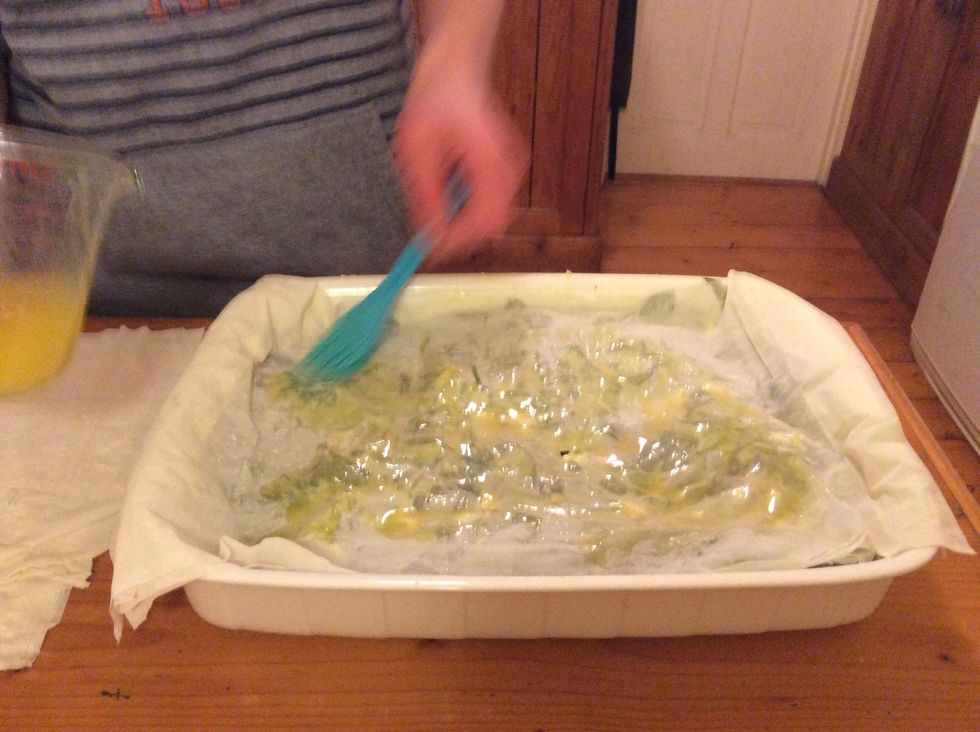 Layer the eight remaining sheets of filo pastry onto the mixture, buttering or oiling each sheet of pastry in between. This time put a lot of melted butter on top to get a crunchy golden finish.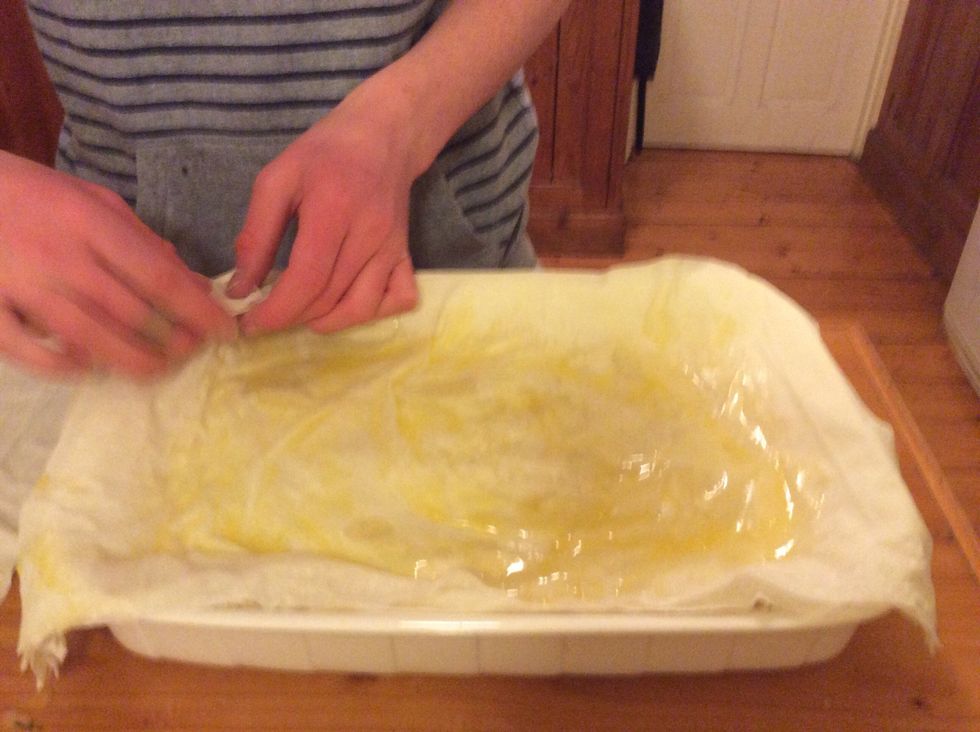 Tuck remaining pastry on the outside into the dish, to make sure you excess pastry burns and the spanakopita keeps together.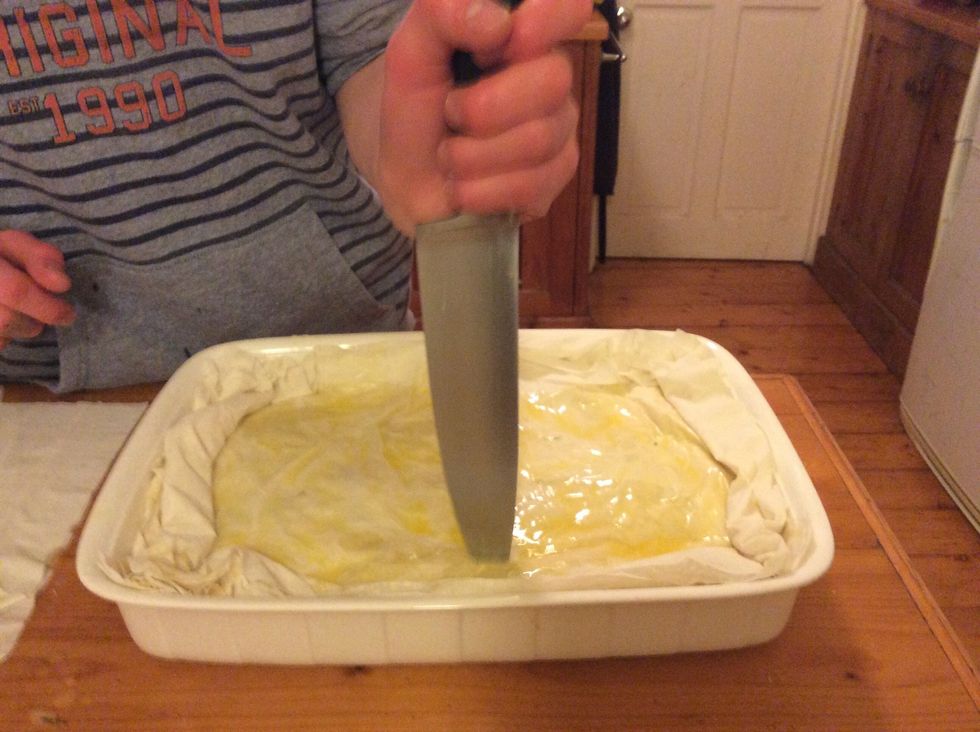 Using a knife, poke air holes through the top of the pastry, not letting it touch the bottom, or you could poke diamonds into the top, if preferred.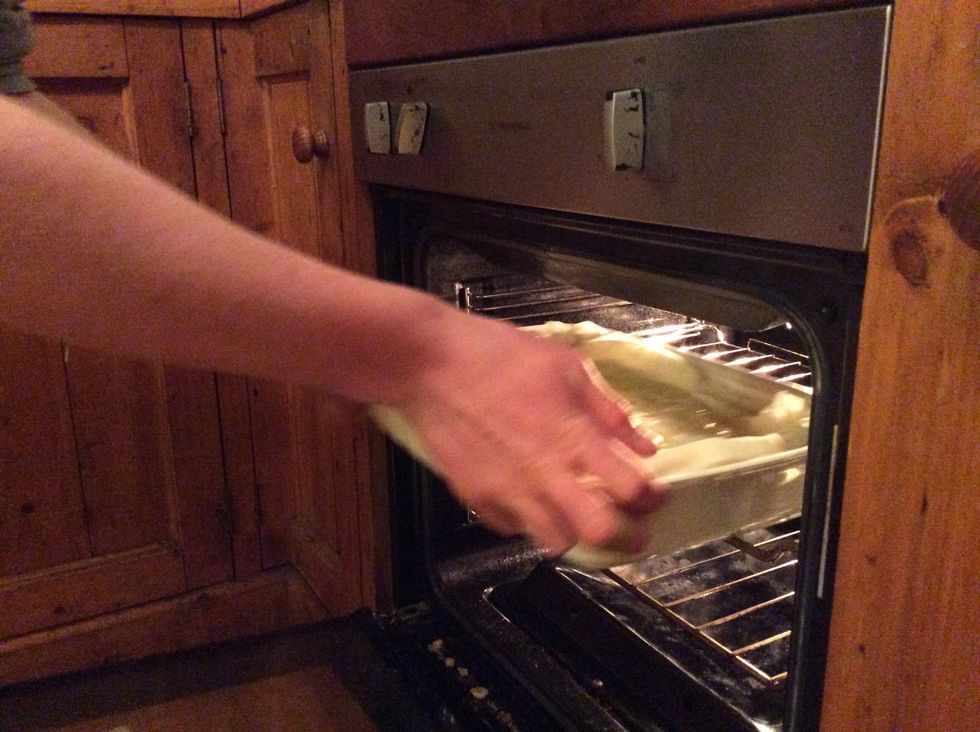 Put in preheated oven and bake for 45 - 60 minutes, or until golden and crunchy.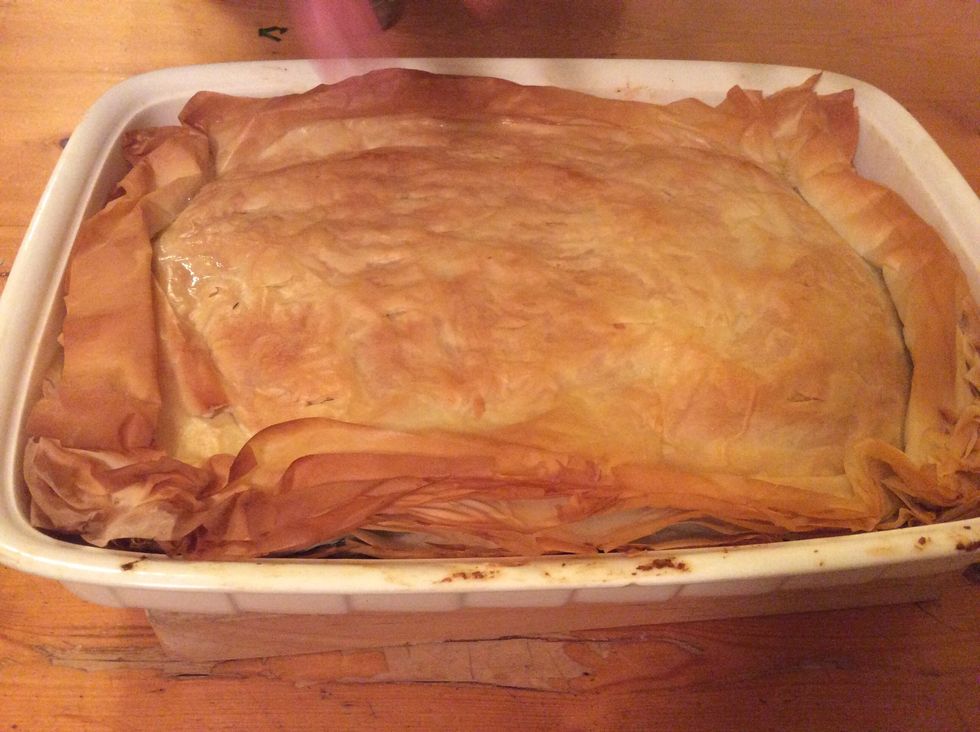 Take spanakopita out of oven and let it cool for 15 minutes or until it is ready to serve.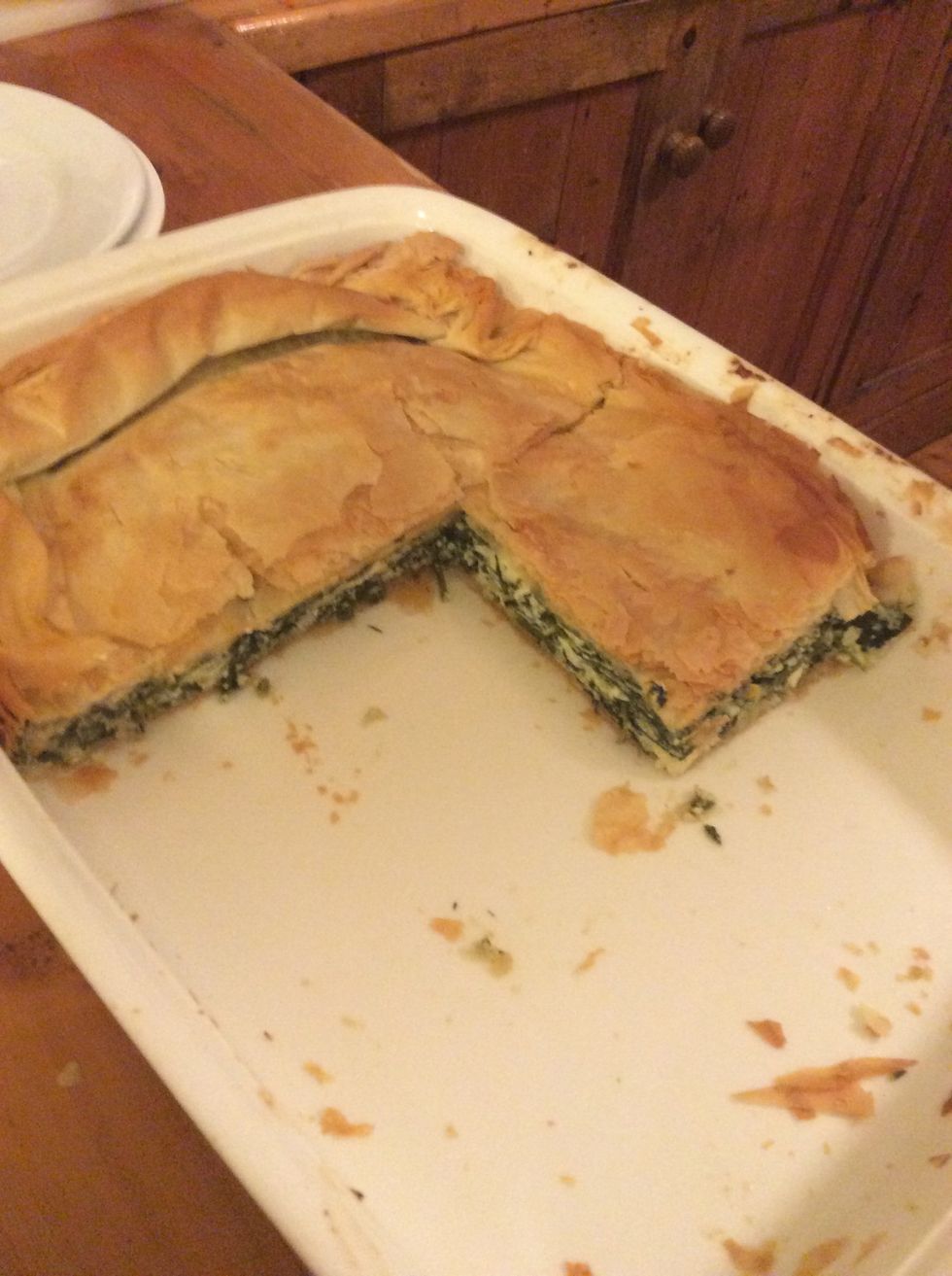 Cut spanakopita into pieces of your desired amount.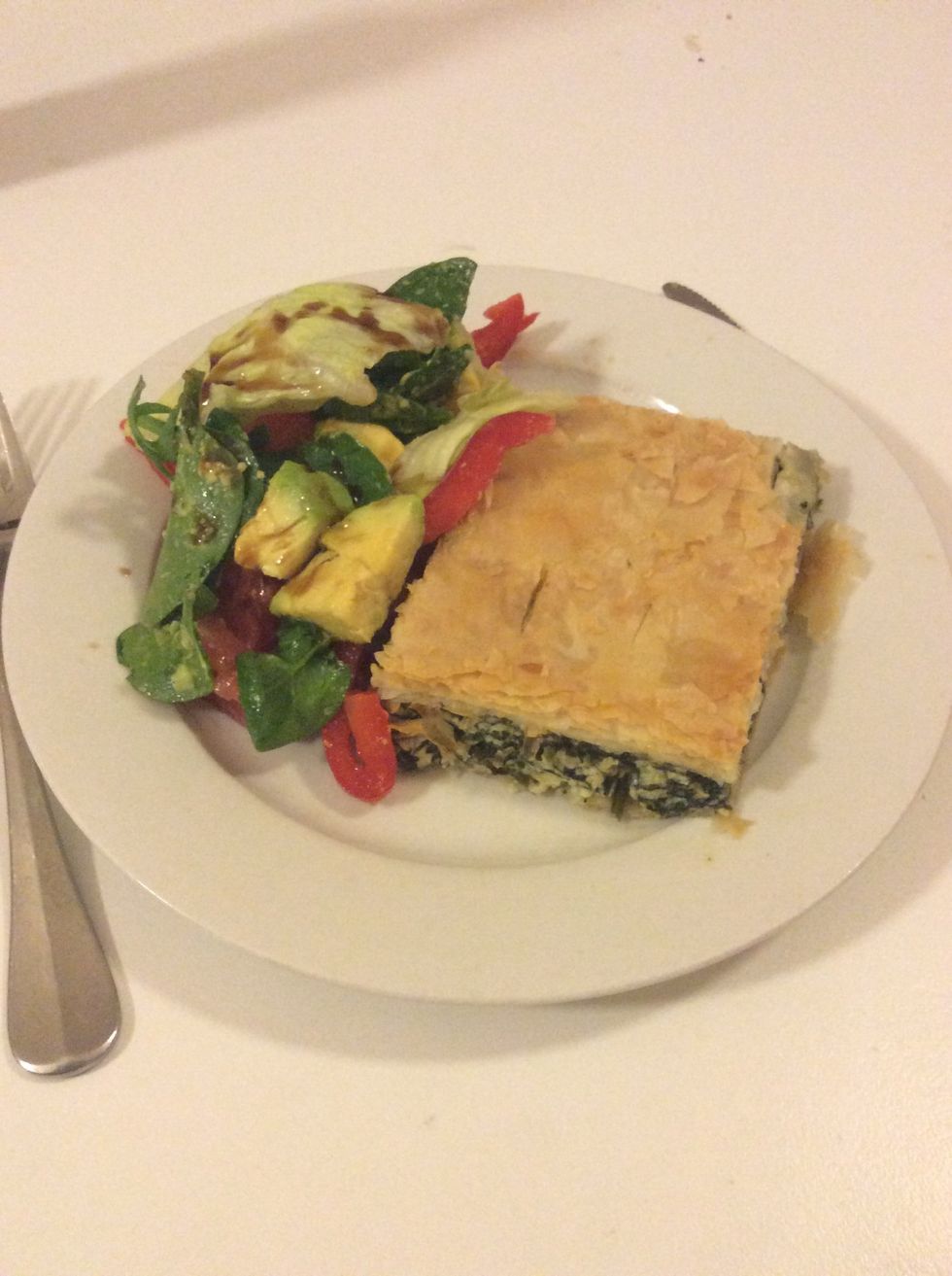 Serve warm or cold, with a salad, if preferred or just by itself.
320.0g Spinach Leaves
20.0g Fresh Dill, chopped
200.0g Feta Cheese
250.0g Ricotta Cheese
80.0g Parmesan Cheese, finely grated
5.0 Eggs
2.0Tbsp Dry Breadcrumbs
1.0tsp Black Pepper, freshly ground
60.0ml Olive Oil
Melted Butter or Olive Oil for greasing dish
375.0 packet fresh Filo Pastry
185.0 Melted Butter, approximately