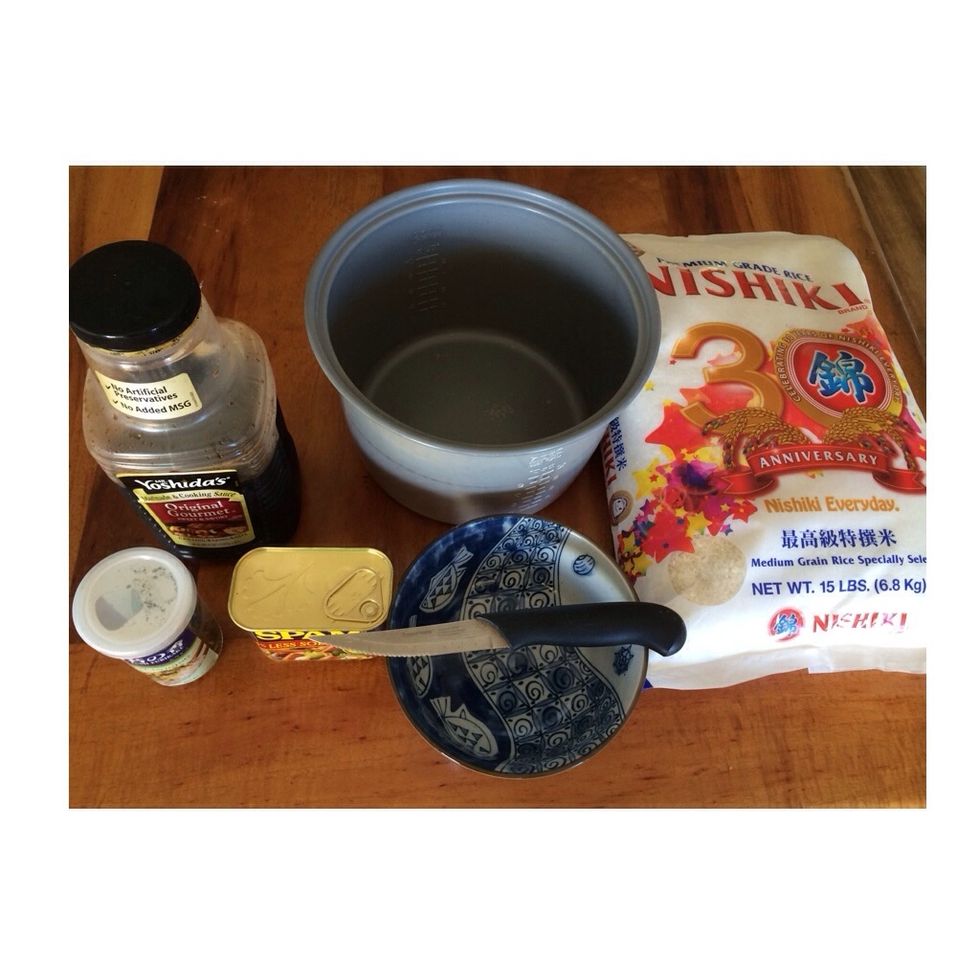 These are the supplies you will need: -One container of SPAM -Furikake -Rice (white or brown) -Yoshida teriyaki sauce (optional, but suggested for stronger flavor)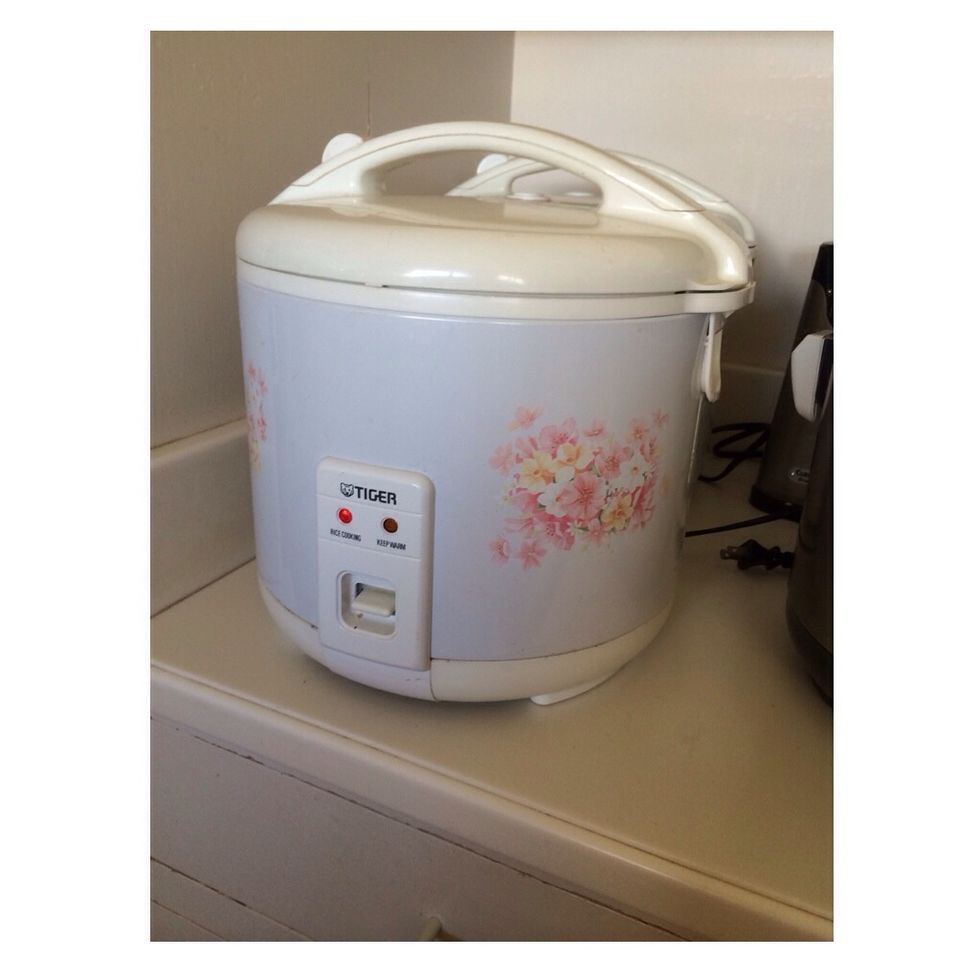 Cook your rice in a rice pot (this will take about 20 minutes, so it can be done prior to the making of the SPAM). For two servings, I made two cups of white rice.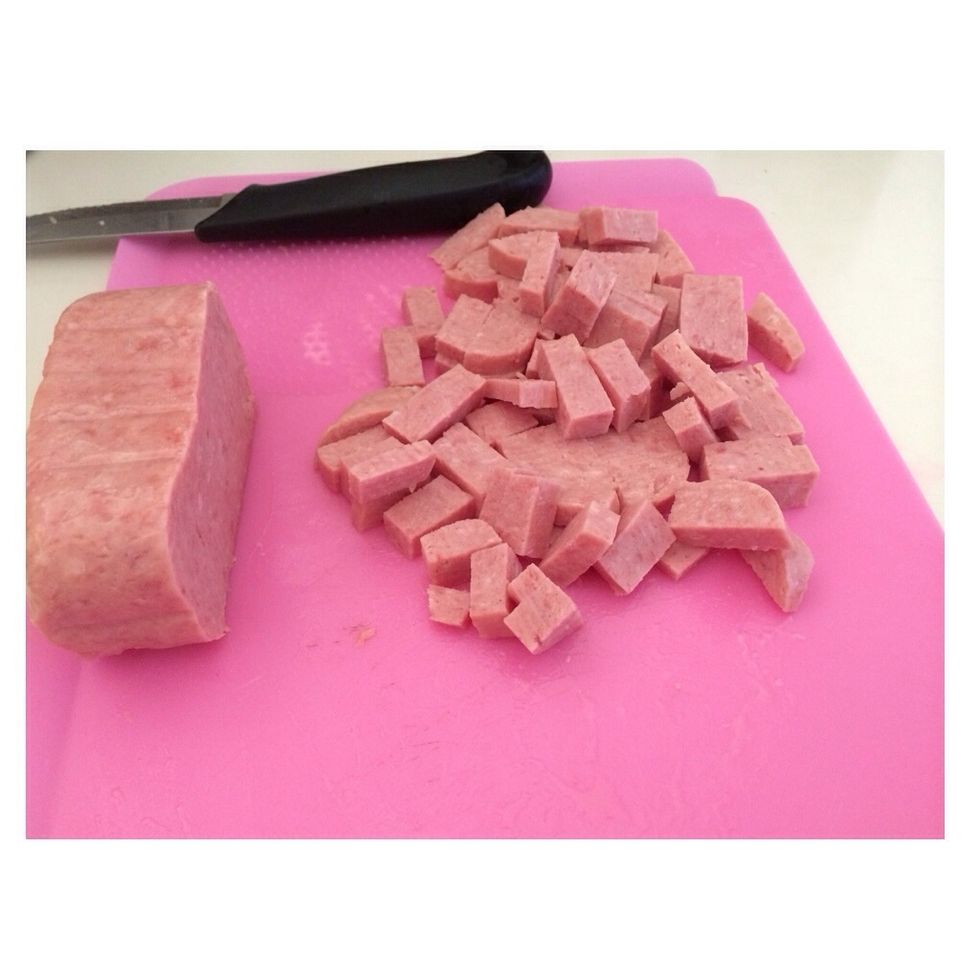 While the rice is cooking, You can begin to slice your SPAM into small cubes. Use about half of the SPAM and put the rest in the fridge for later use.
Put the sliced SPAM into a pan and set the stove onto setting "9" or "high".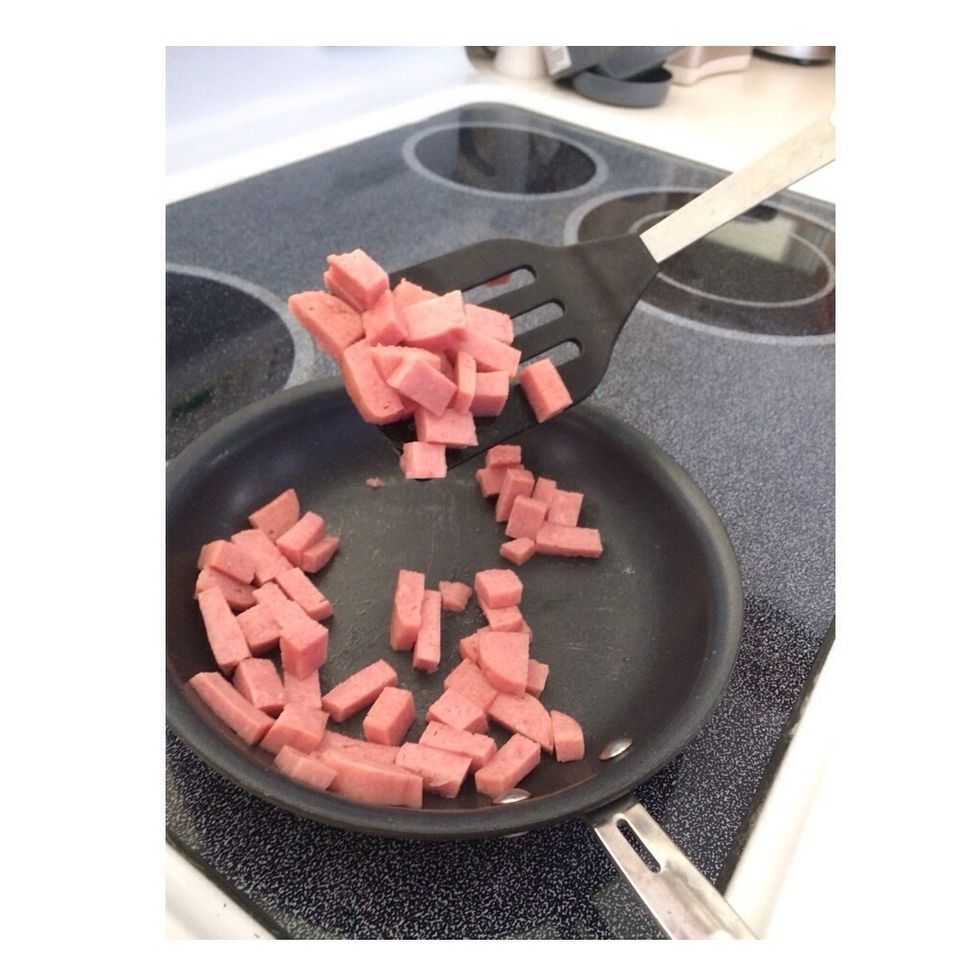 While the SPAM is cooking, you will want to use a spatula to flip it every couple of minutes, so that the SPAM cooks evenly.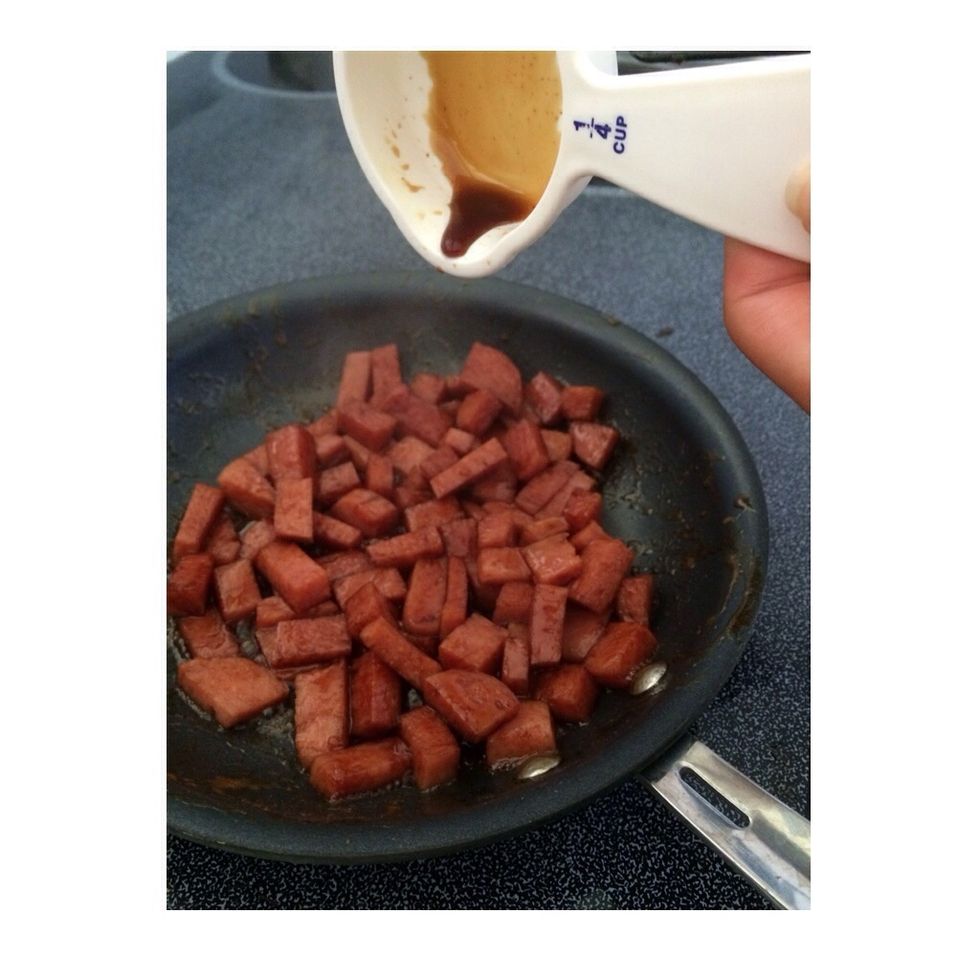 (This step is optional). When the SPAM is about 3/4 cooked, pour in less than a fourth of a cup of Yoshida teriyaki sauce. Continue to cook for about 5 more minutes.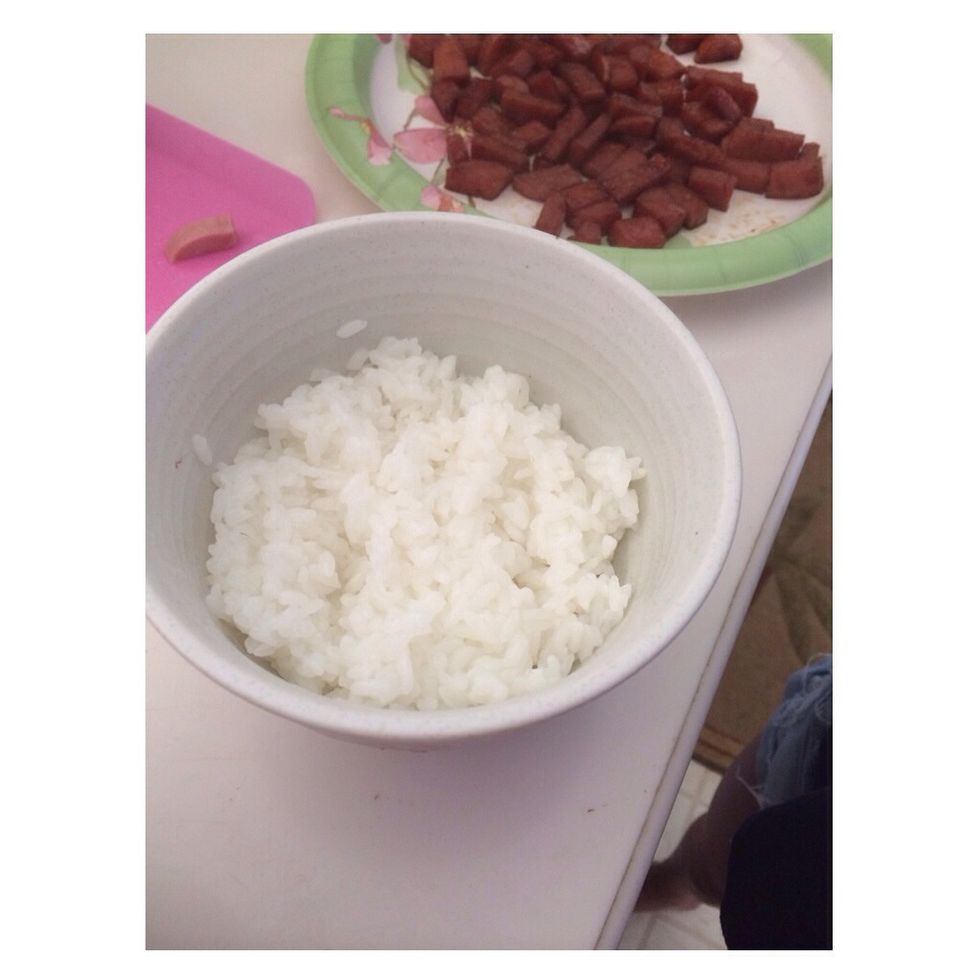 When the rice and SPAM are finished cooking, fill your bowl about half way with your fresh rice.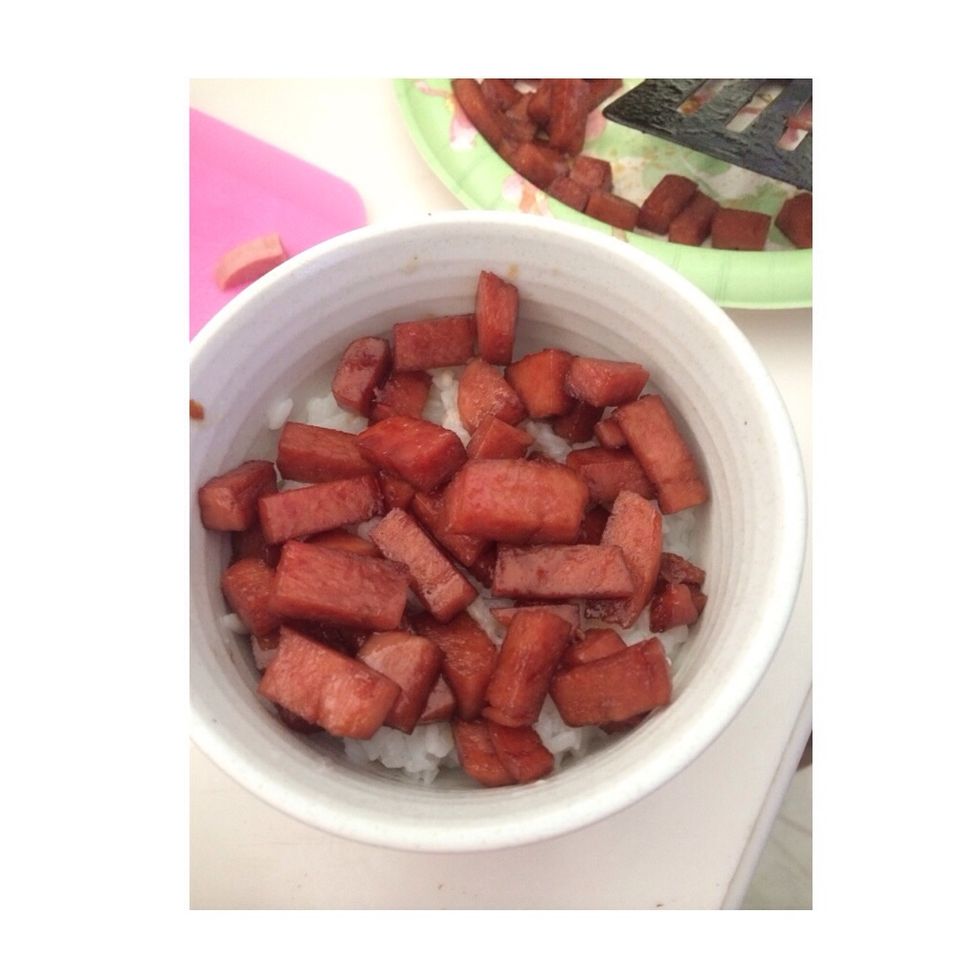 Add the hot and crispy SPAM into the bowl. (Step #9 can be done before this step.)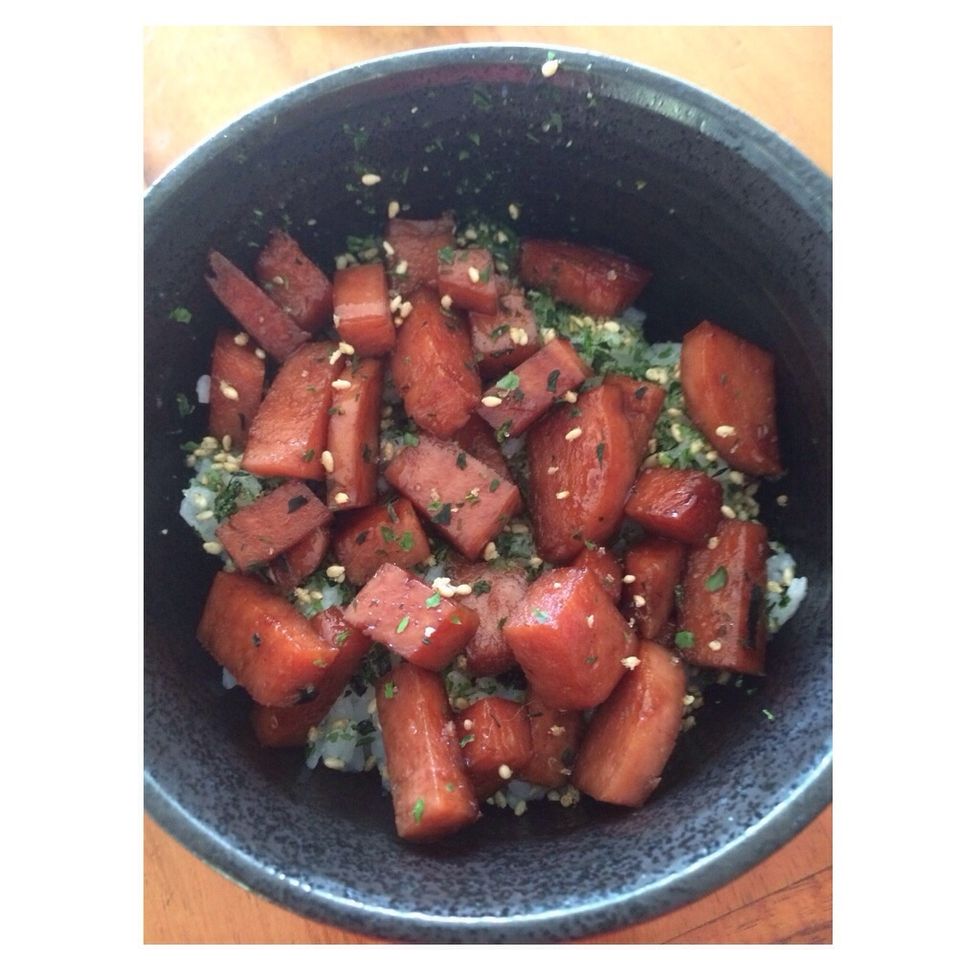 Add in your Furikake.
You are now done with your local and delicious dish! Enjoy and eat it with your friends!
One container of spam
Yoshida teriyaki sauce (optional, but suggested)
Furikake
Rice (white or brown)