Gather all your ingredients so you're not running around the kitchen like a crazy chicken.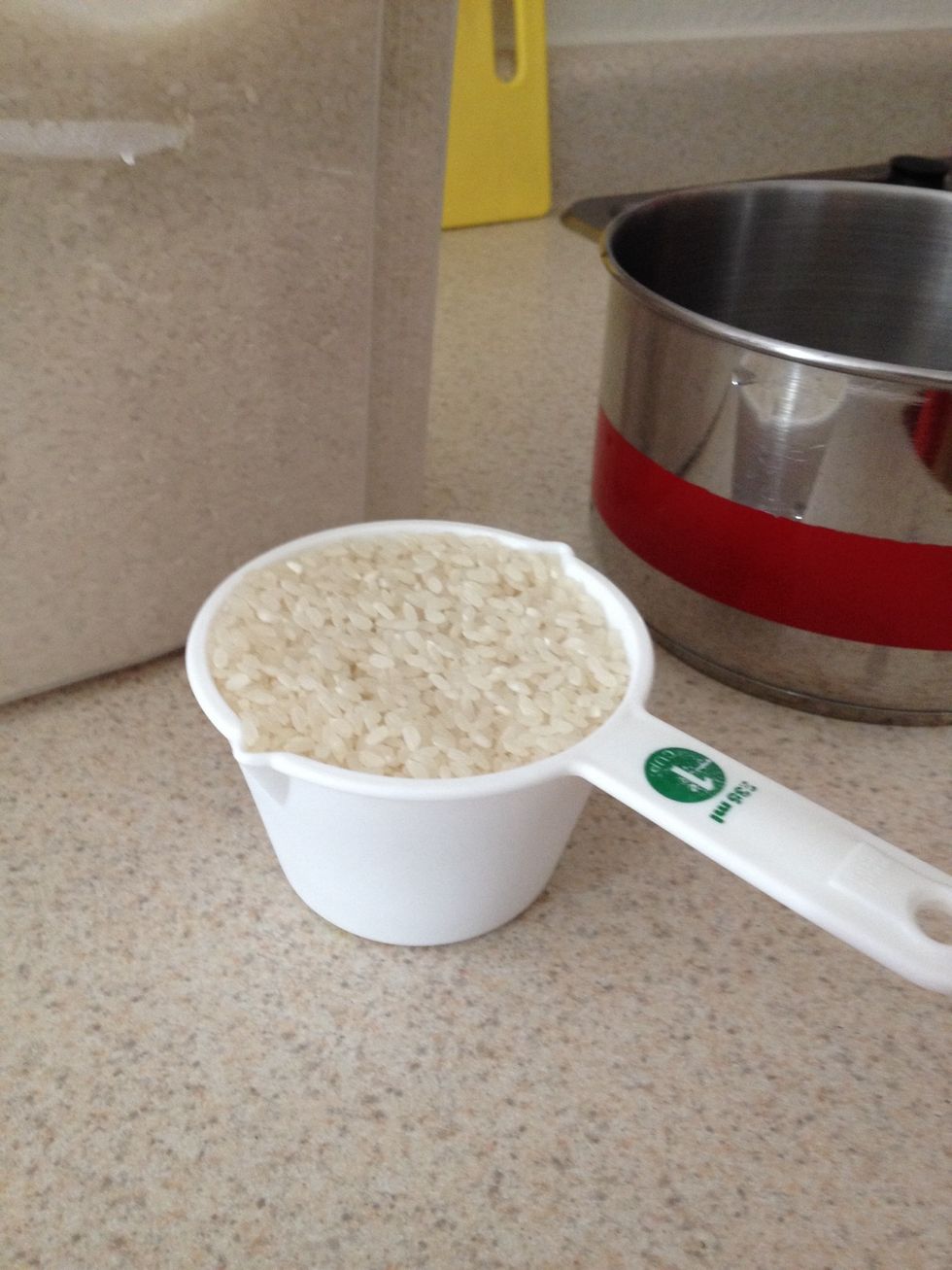 Pour the 3 cups of rice into your saucepan. I'm using Calrose rice because sushi rice can be more expensive.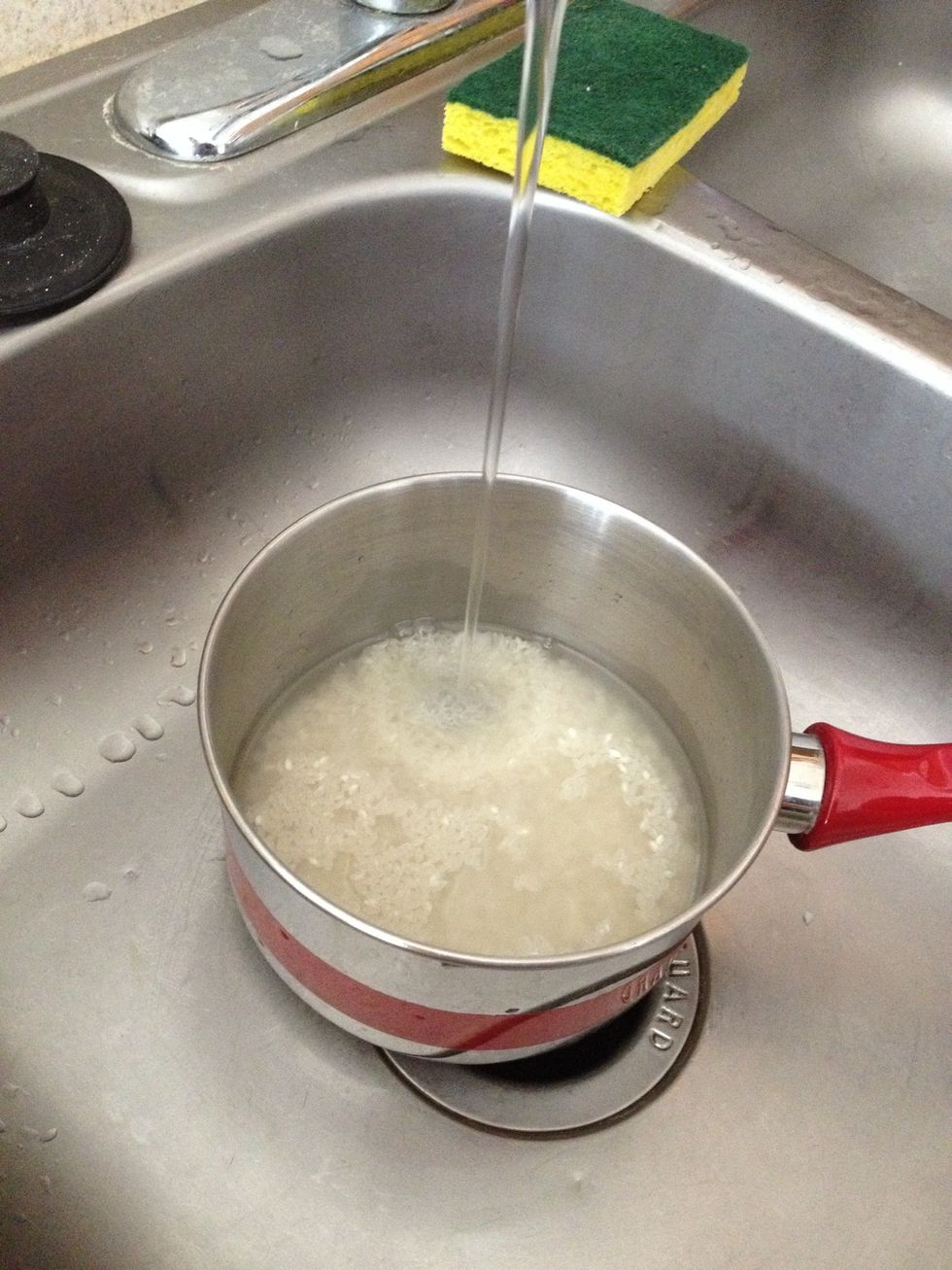 Fill the saucepan with water. Enough to cover the top of the rice and then some.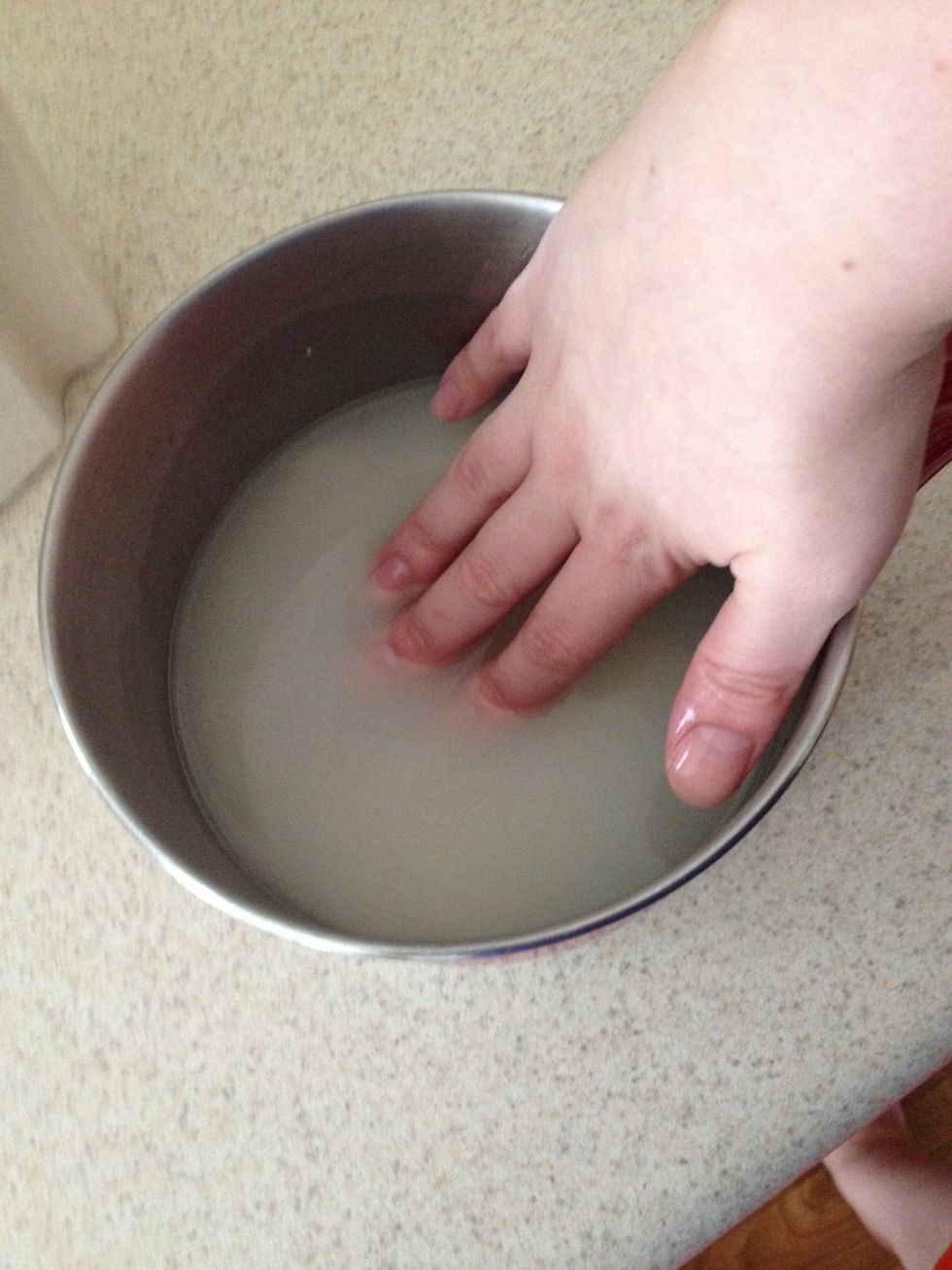 Mix the rice & water with your hands. The water will be cloudy which is what we don't want! So drain the water carefully & repeat until the water is clear even with you mixing the rice & water.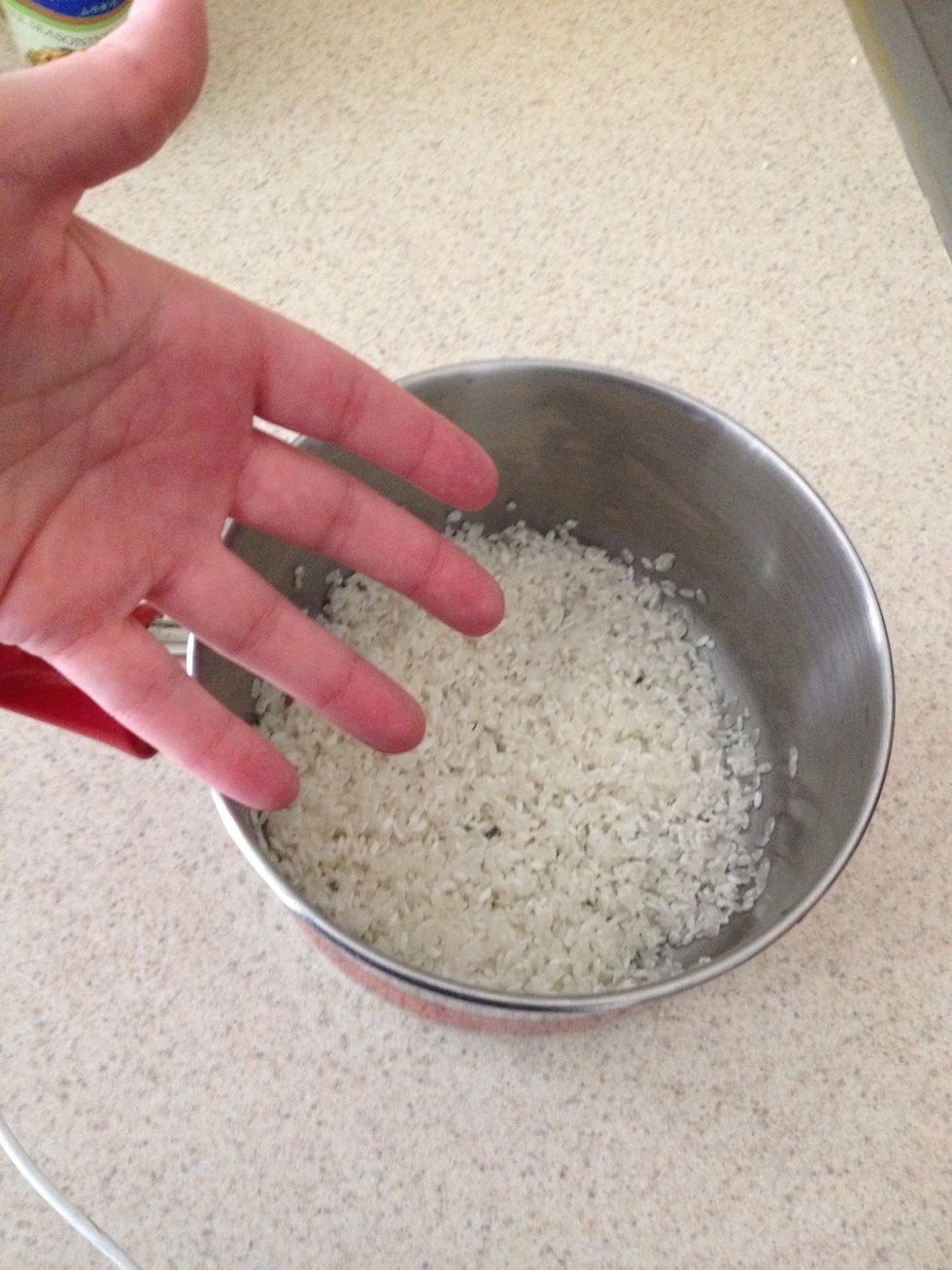 Ok! All clean and drained. Now watch some Tv or do chores because you let it set for about an hour or until the rice is dry. You can either put it in a strainer or on paper towel.
I use paper towel, but the rice WILL stick to the towel a little. I think a strainer would be the best way to go. The one we have has holes too big so the rice would slip thru.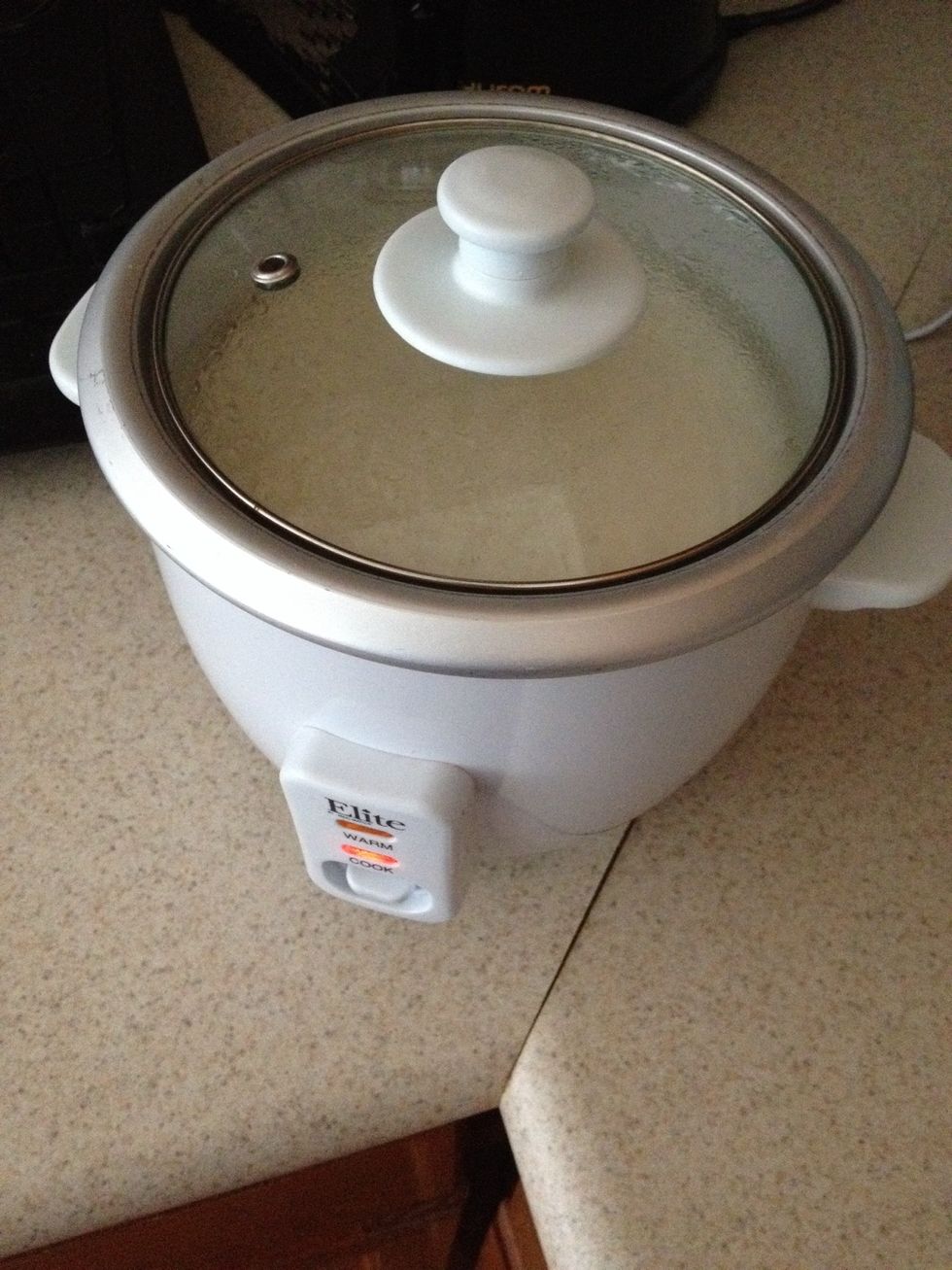 Put the rice in the cooker. Put your finger in the pot and fill until the water reaches a little passed your first knuckle. This is the way my Hawaiian boyfriend taught me and it's always worked!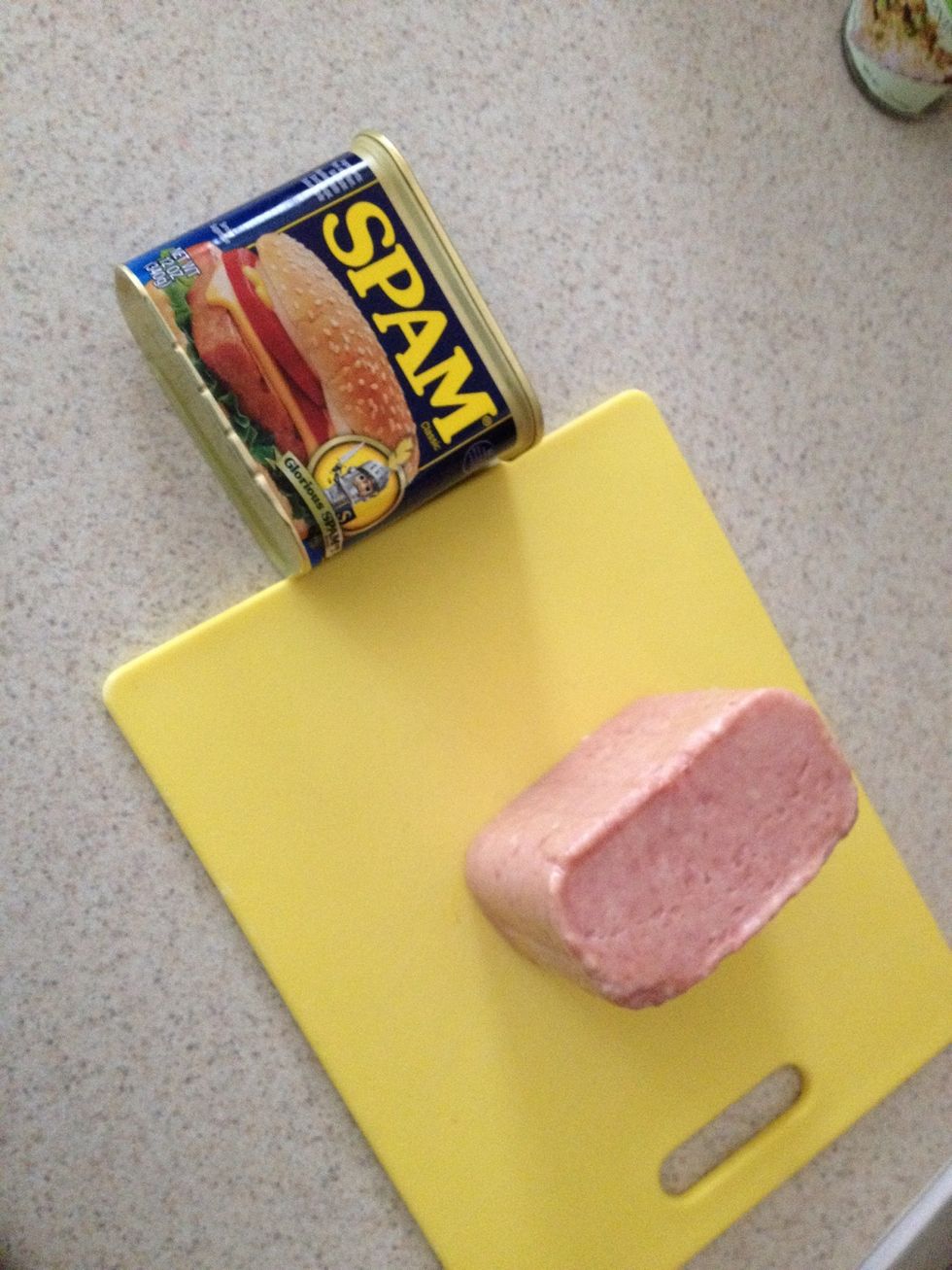 Take out your spam and SAVE the canister! We will be using it as a mold for the musubi.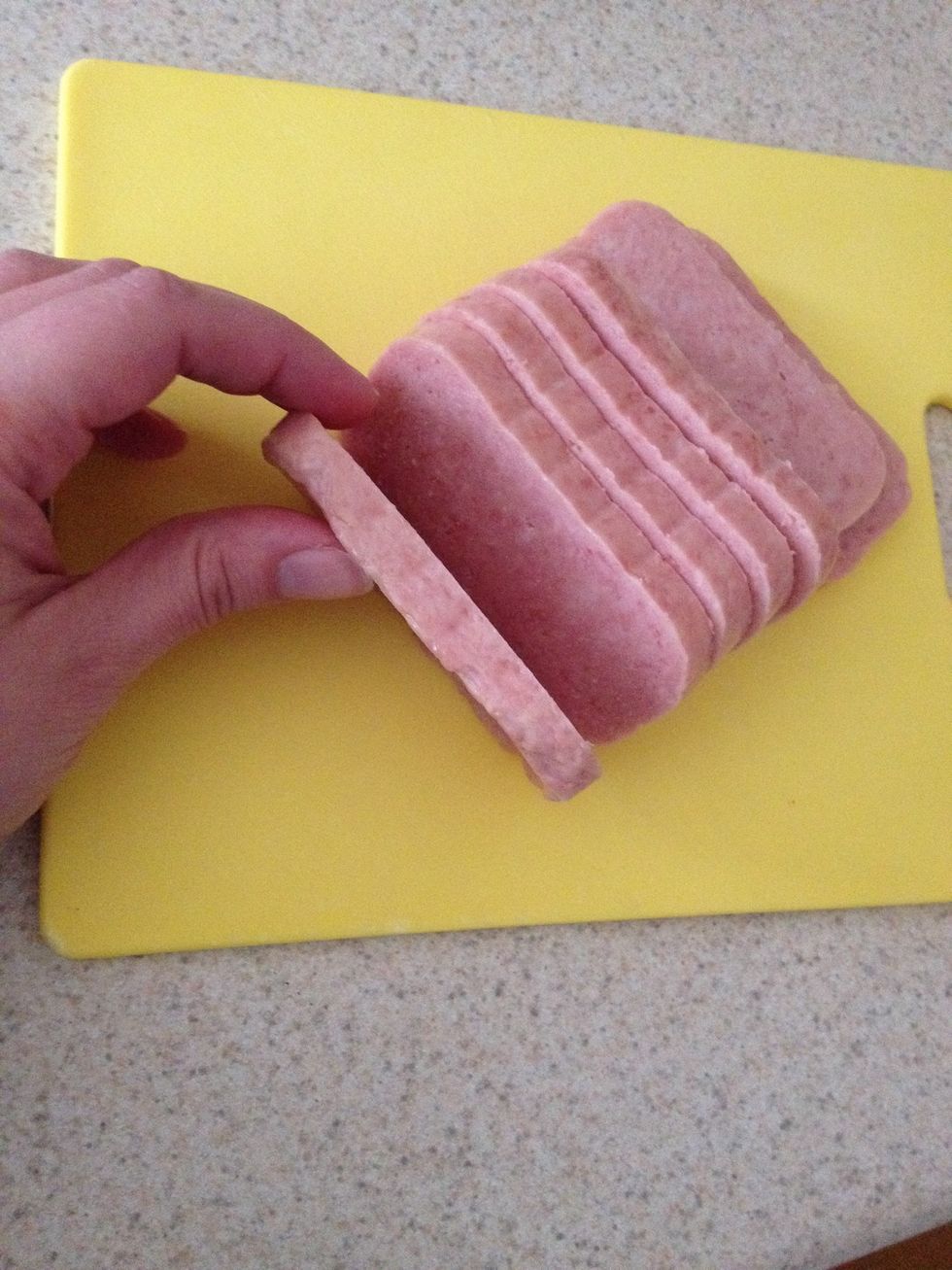 Cut your spam. I usually just eyeball it, but you can cut as thick or as thin as you want.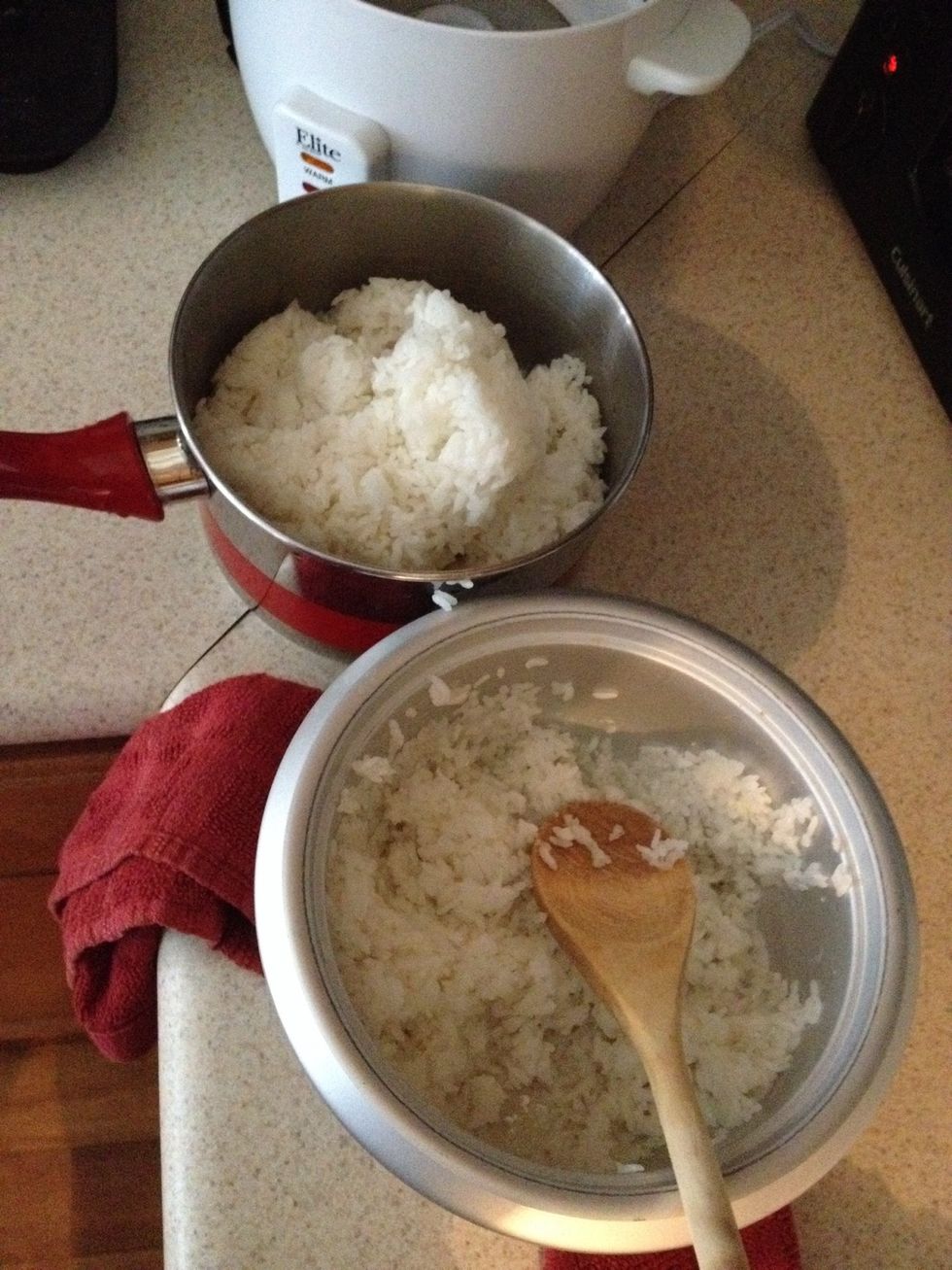 My rice is all done so I just moved it from the cooker to the saucepan. We want the rice to be touchable!
Use a can opener to open the bottom of the spam can. It will not be easy and BE CAREFUL! The sides will be sharp. Set the mold aside.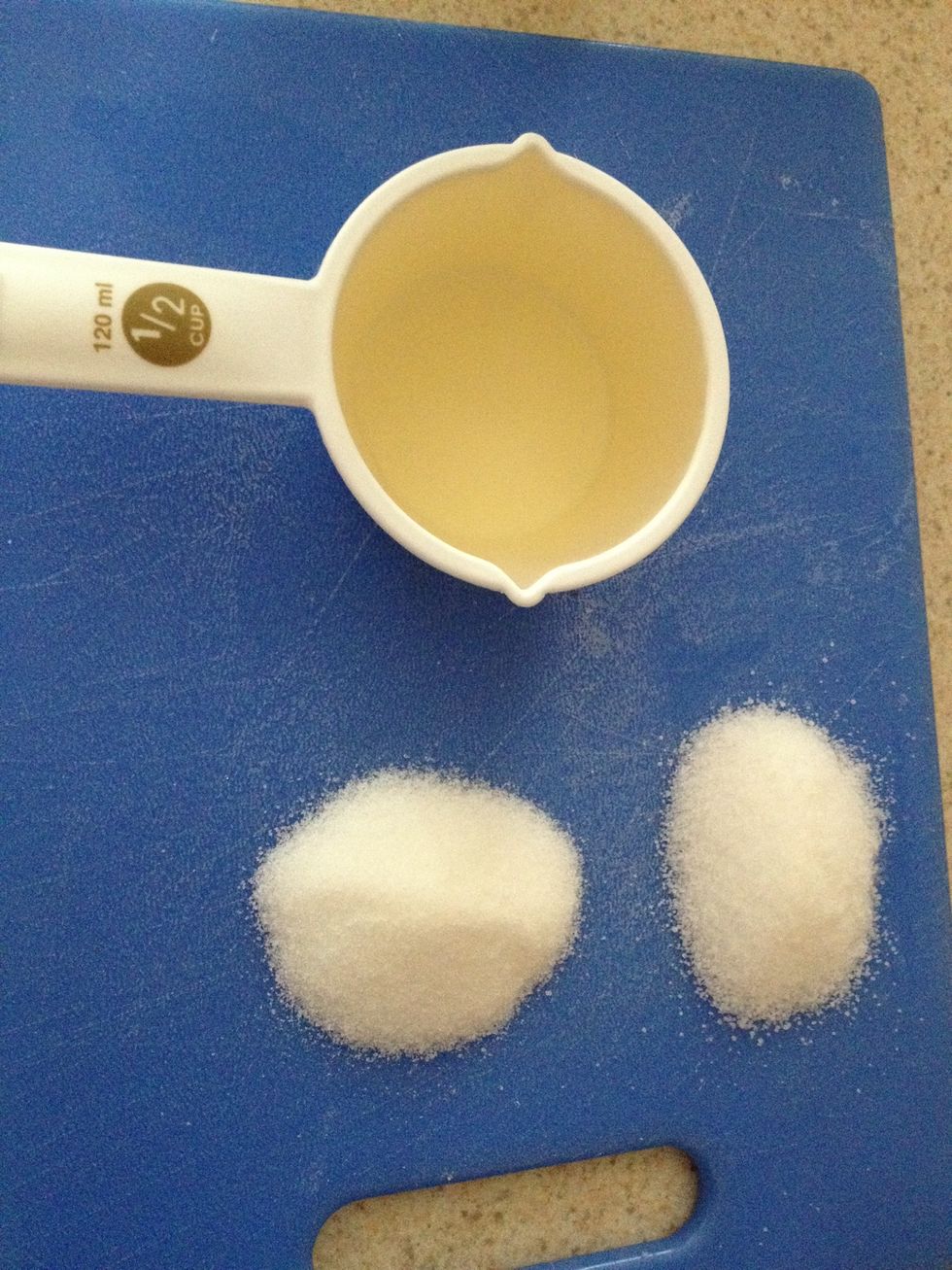 Time to make our rice vinegar or su. 1/2 cup vinegar, 1tbsp sugar and salt! Put them all into a saucepan. Heat the mixture until the sugar and salt is dissolved. Don't stick your head over the pot!!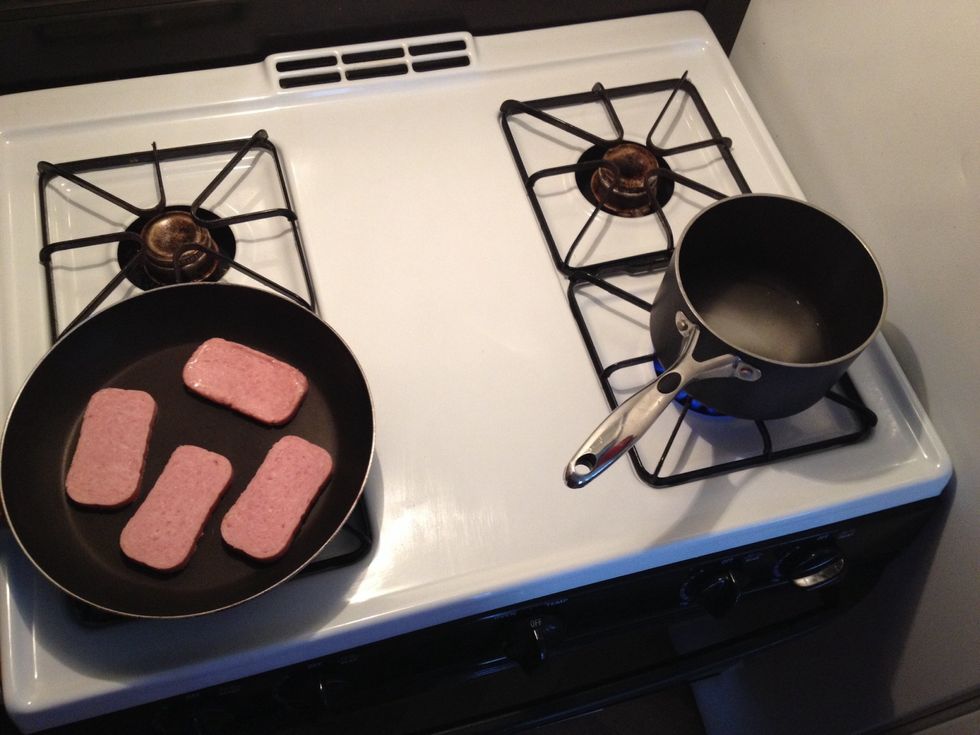 Multi task time! While getting the su ready, brown both sides of the spam.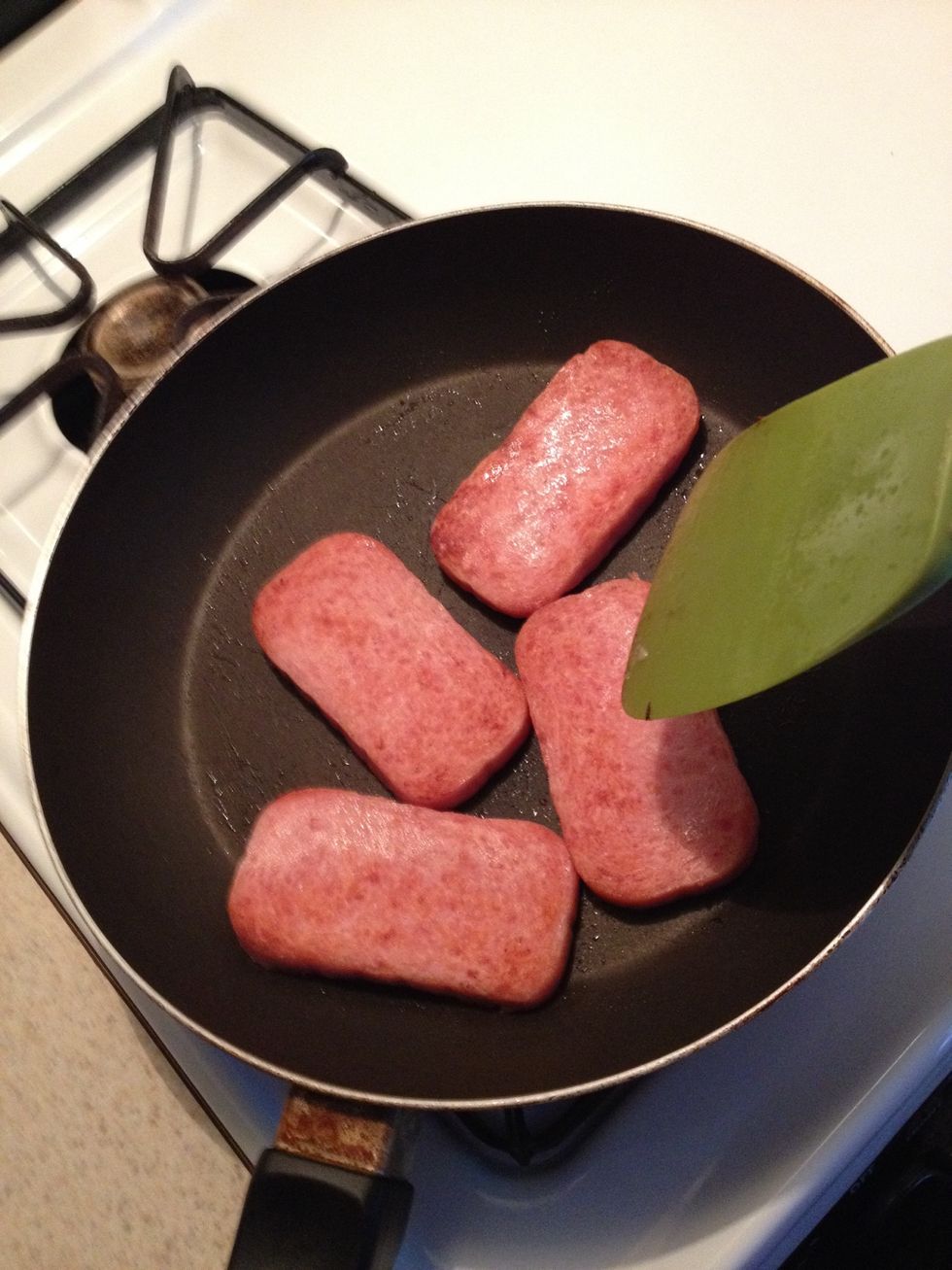 Nice and brown! When your us is done, set it aside to cool. Once cooked, mix in with the rice.
With the spam mold, put in a bit of rice and make two rice 'patties' it's going to be a spam sandwich!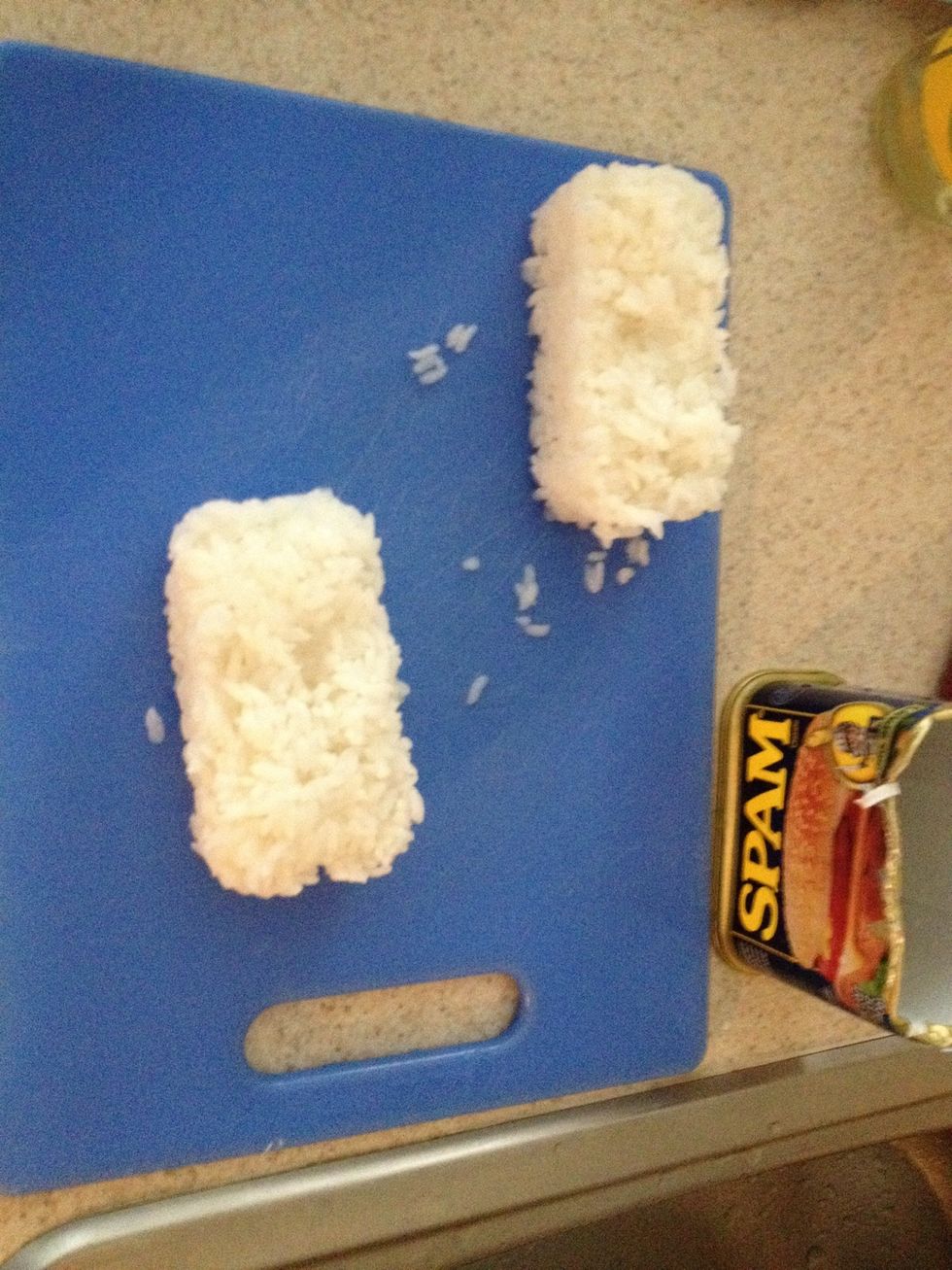 You can add the rice seasoning if you want.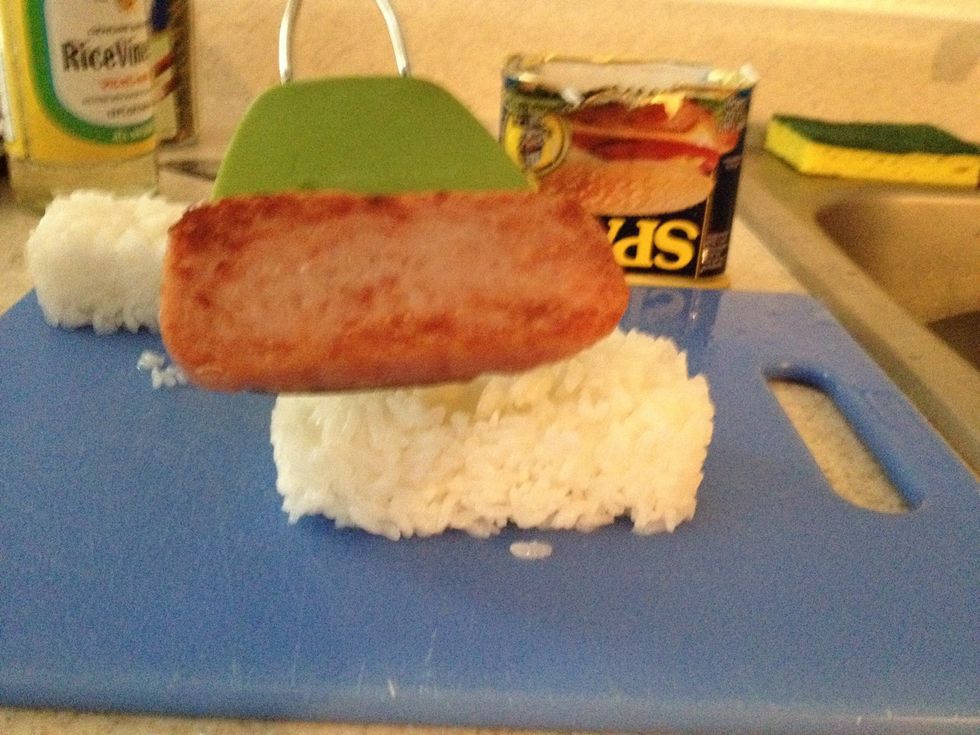 Sandwich time!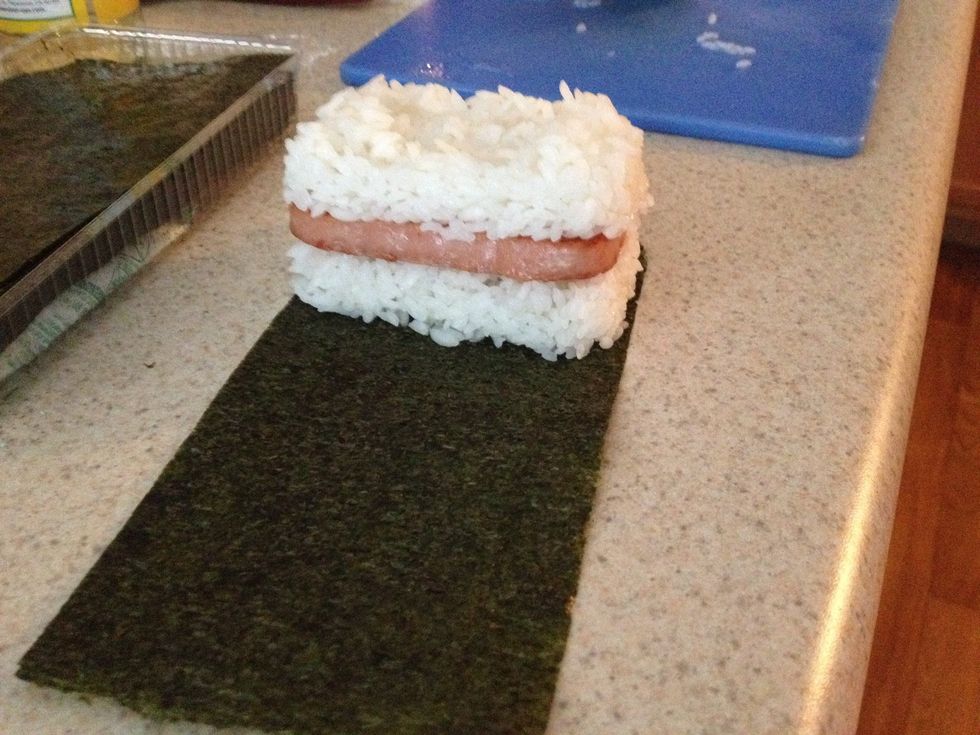 Place the spam sandwich on the nori. I messed up and placed it at the end. It's easier if you put it in the middle and wrap both sides.
And the boyfriend demolishes it!
3.0c Sushi rice or Calrose rice
Pack of hand roll size seaweed (nori)
12.0oz Spam (any flavor)
1/2c Rice vinegar
2.0Tbsp Sugar
2.0Tbsp Salt
Rice seasoning (optional)
Saucepan
Skillet
Can opener
Rice Cooker