Preheat oven to 375 degrees F.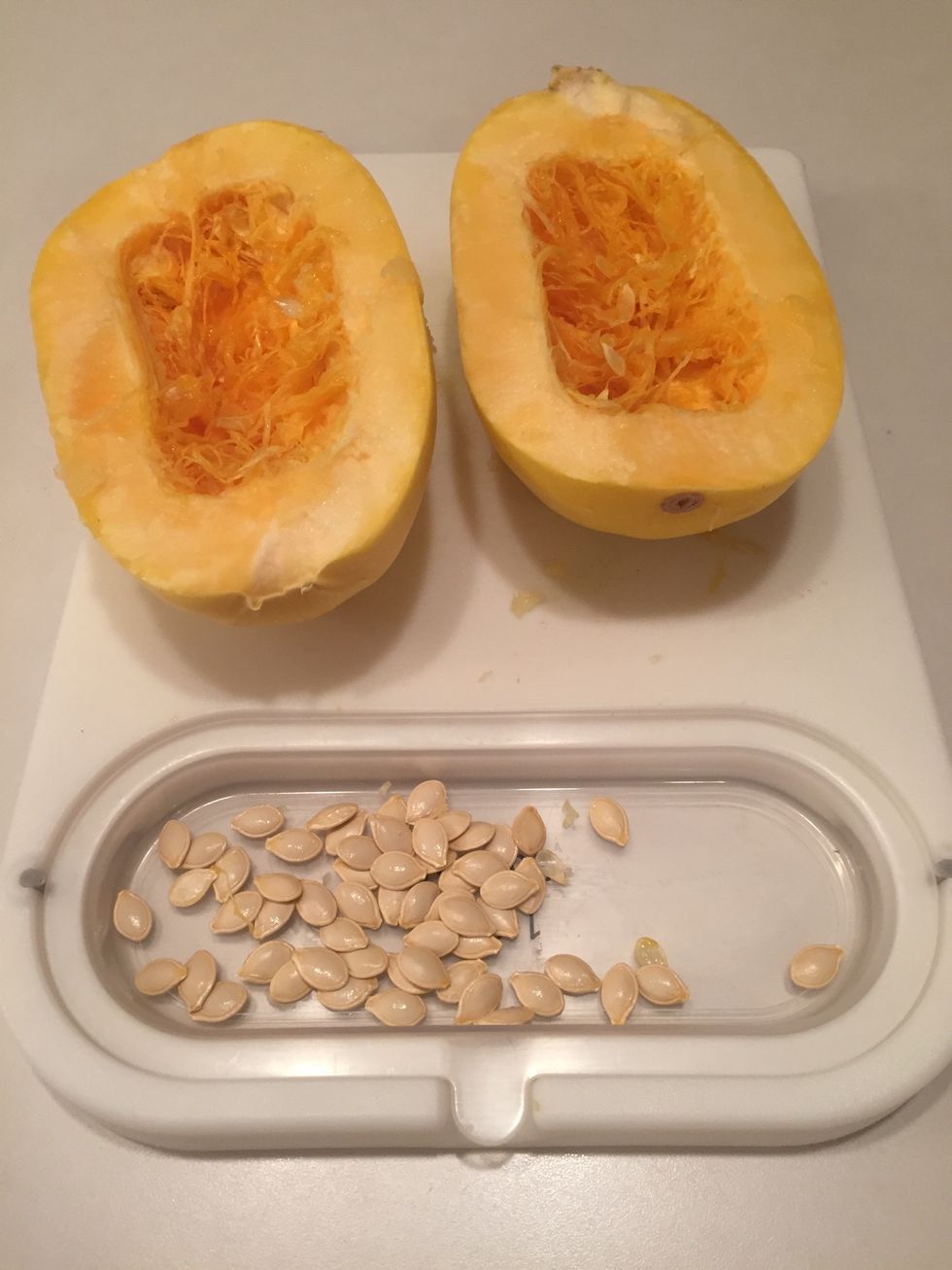 Cut spaghetti squash in half and remove seeds.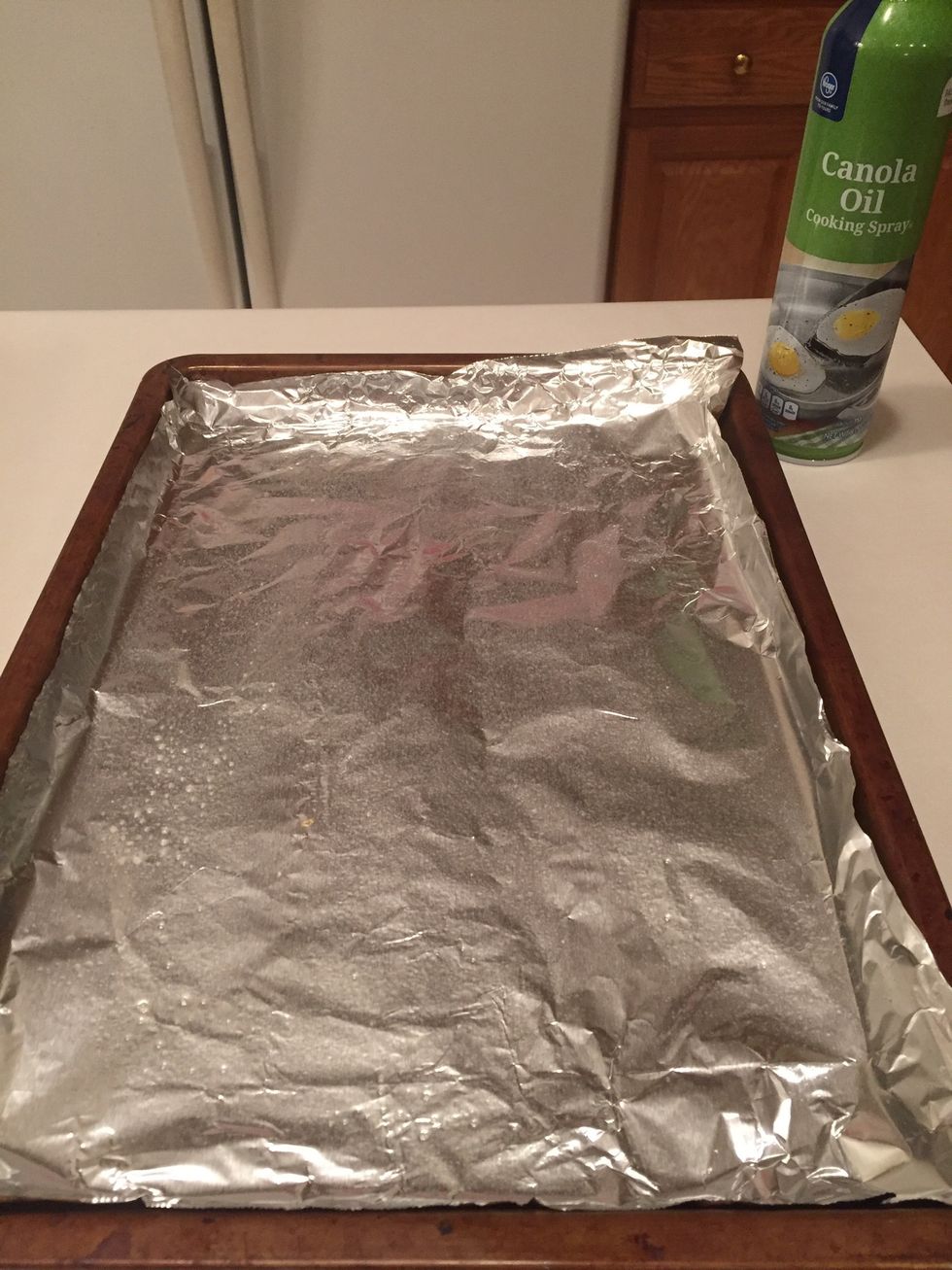 Cover baking pan with aluminum foil and spray with nonstick cooking spray.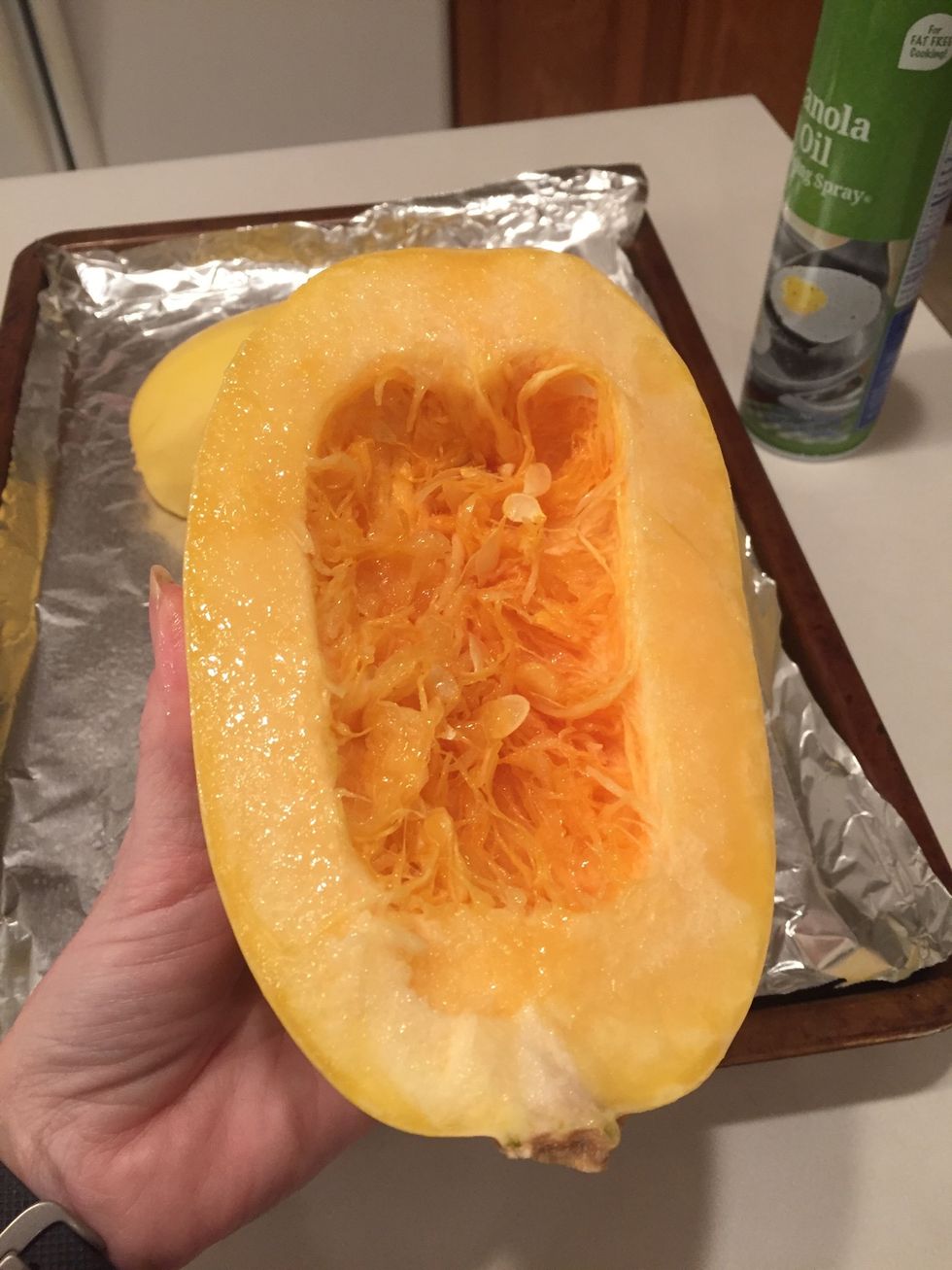 Spray the inside of your squash, too. Place face down, with the skin side up, and bake for 45 minutes.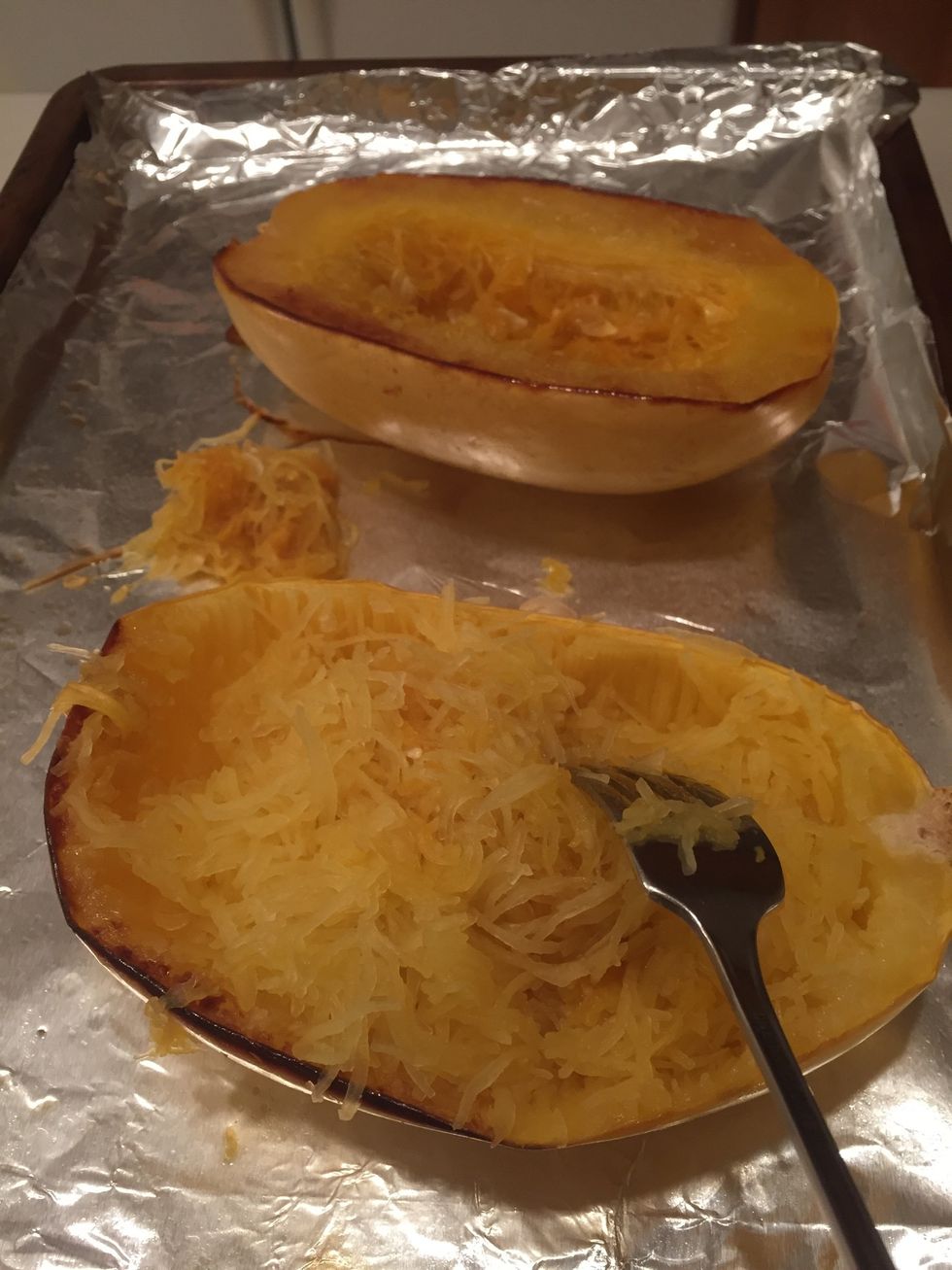 Remove from oven and cool 5-10 minutes. Carefully "shred" insides with a fork, removing any additional seeds.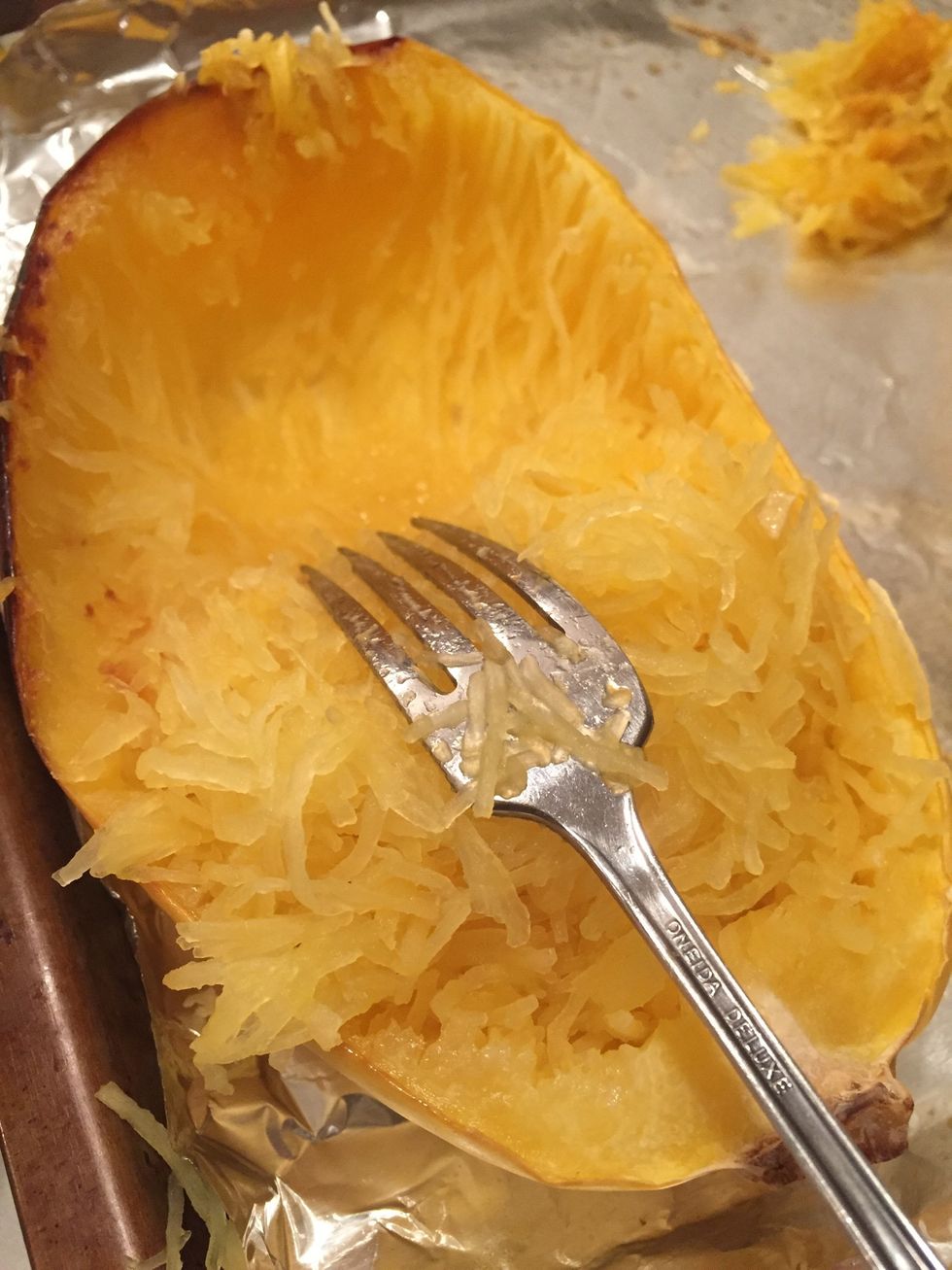 You can shred the insides all the way to the edge of the skin.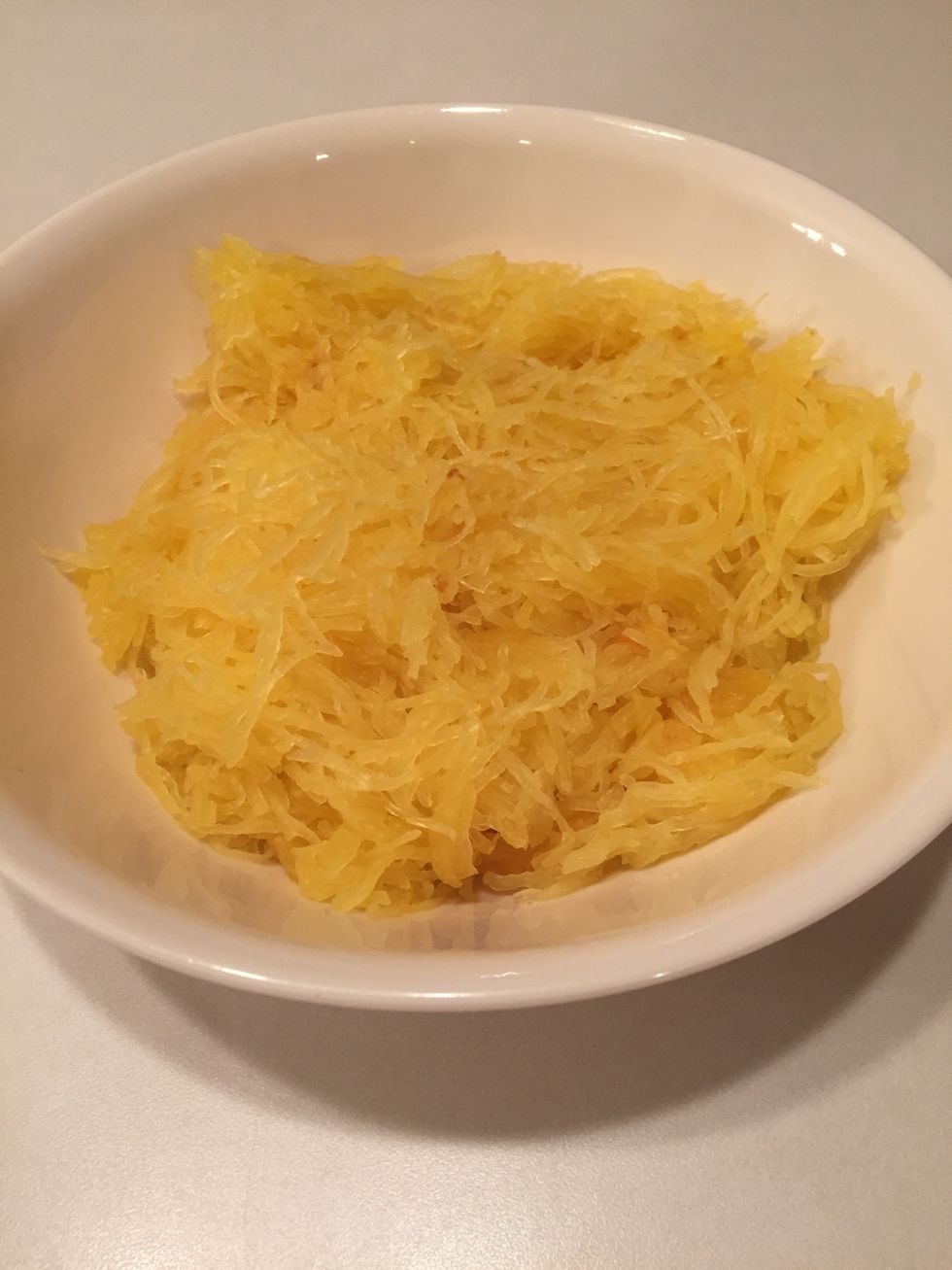 Repeat for both parts of the squash and place in a bowl. Set aside.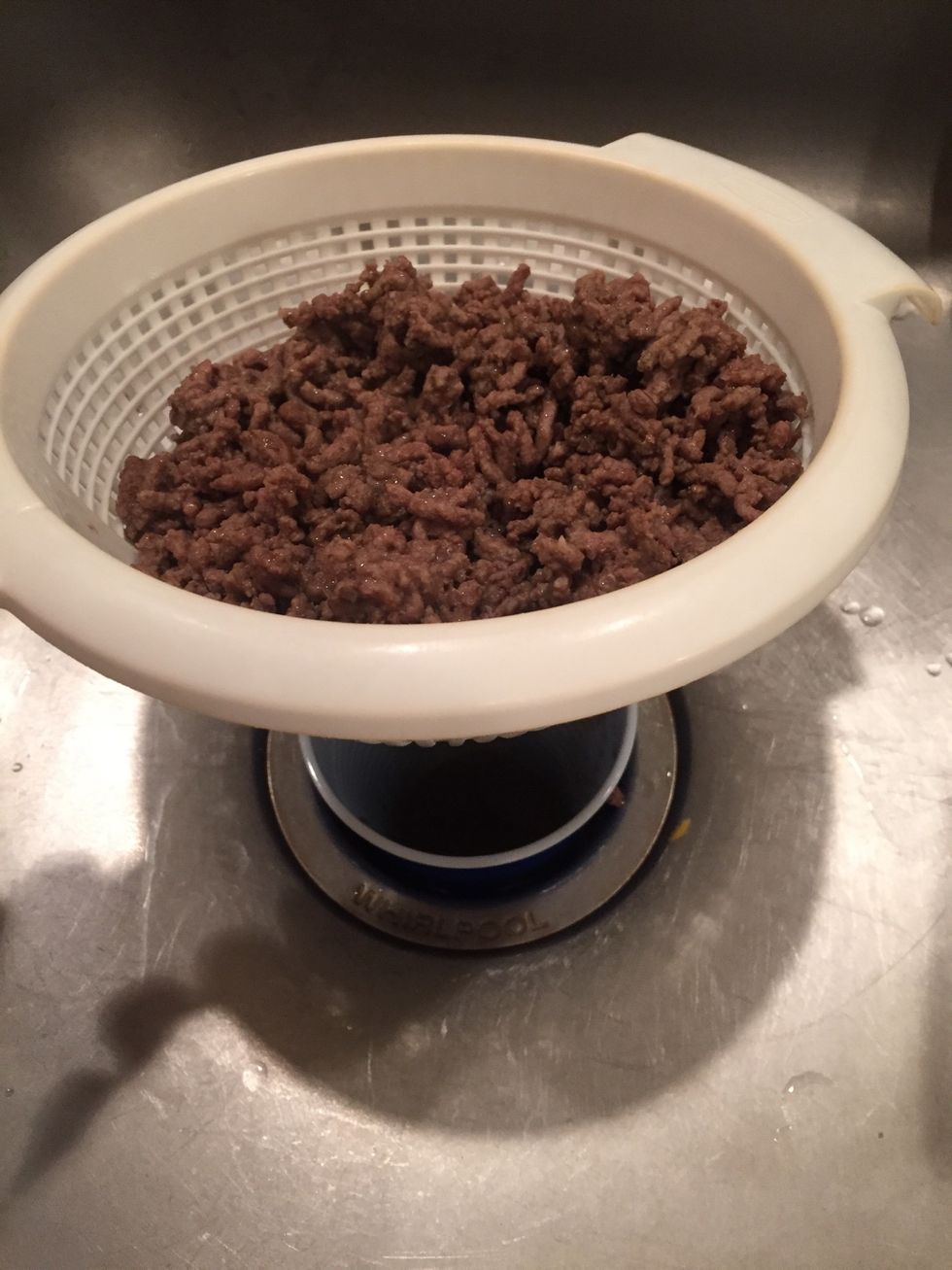 Cook hamburger meat. Drain and discard the grease. Set meat aside.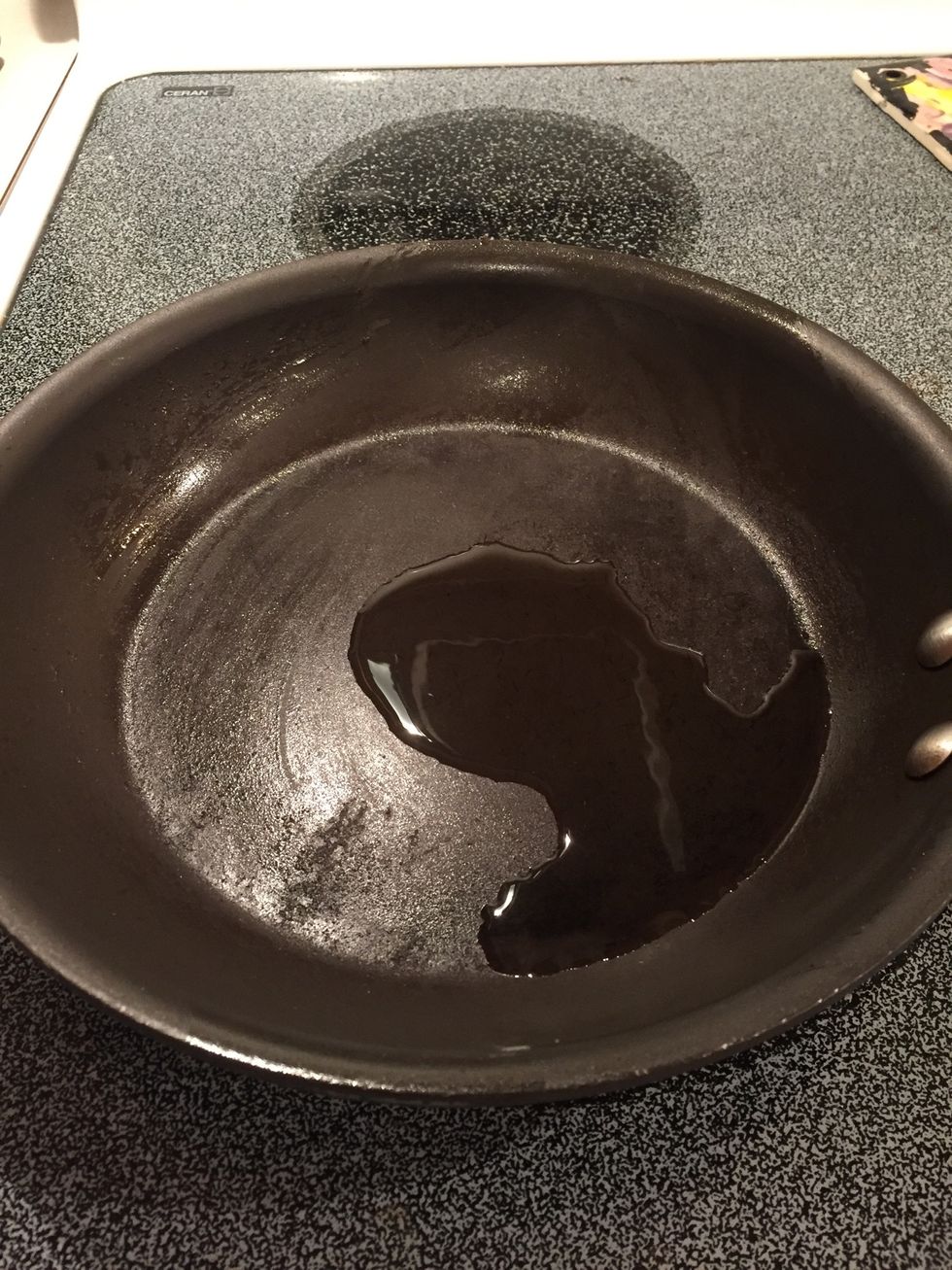 Heat oil in pan over medium heat.
Add onions and green pepper. Cook 2 minutes.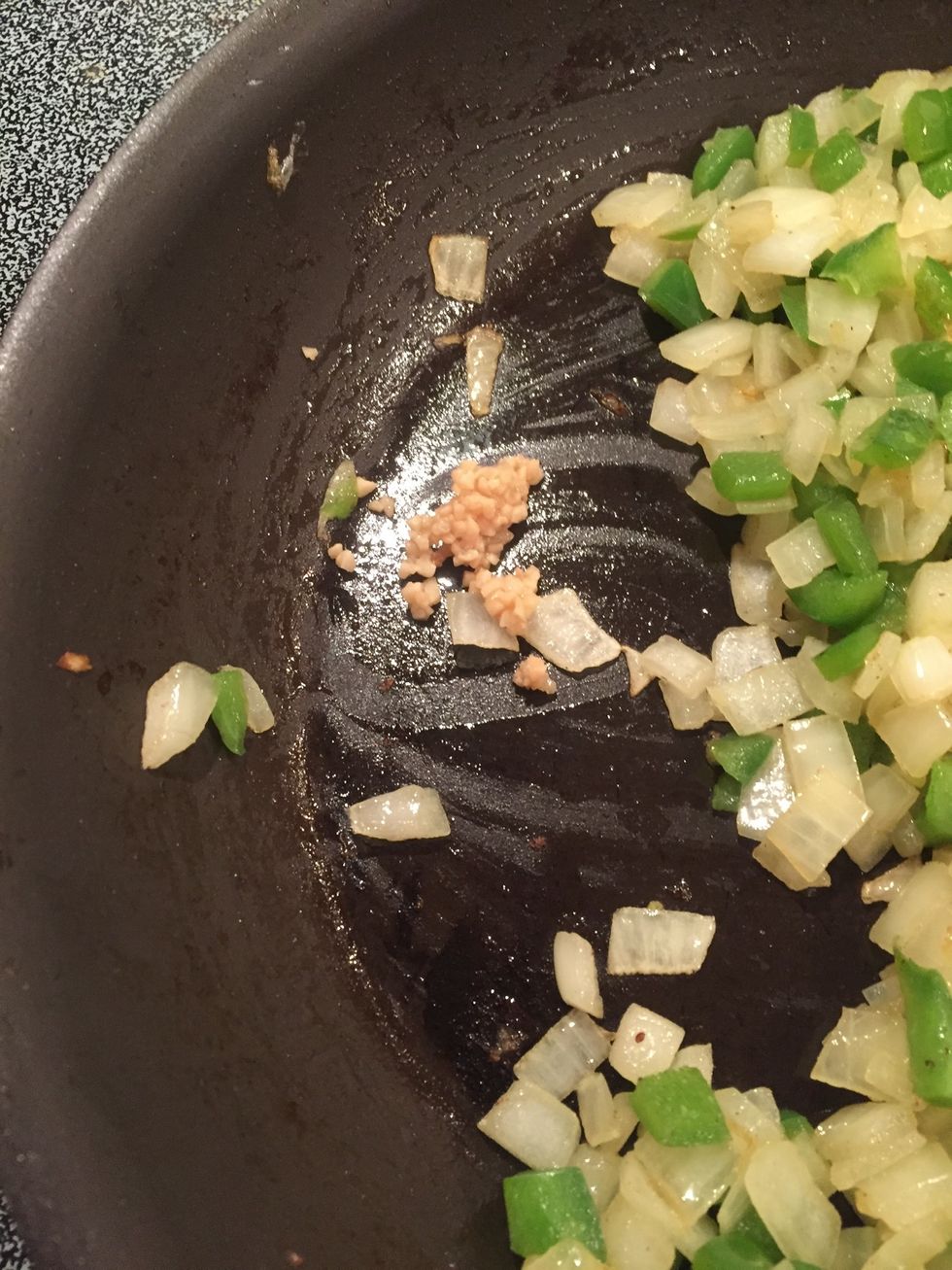 Add garlic. Mix and cook until garlic starts to sizzle and pop (about 30 seconds to a minute).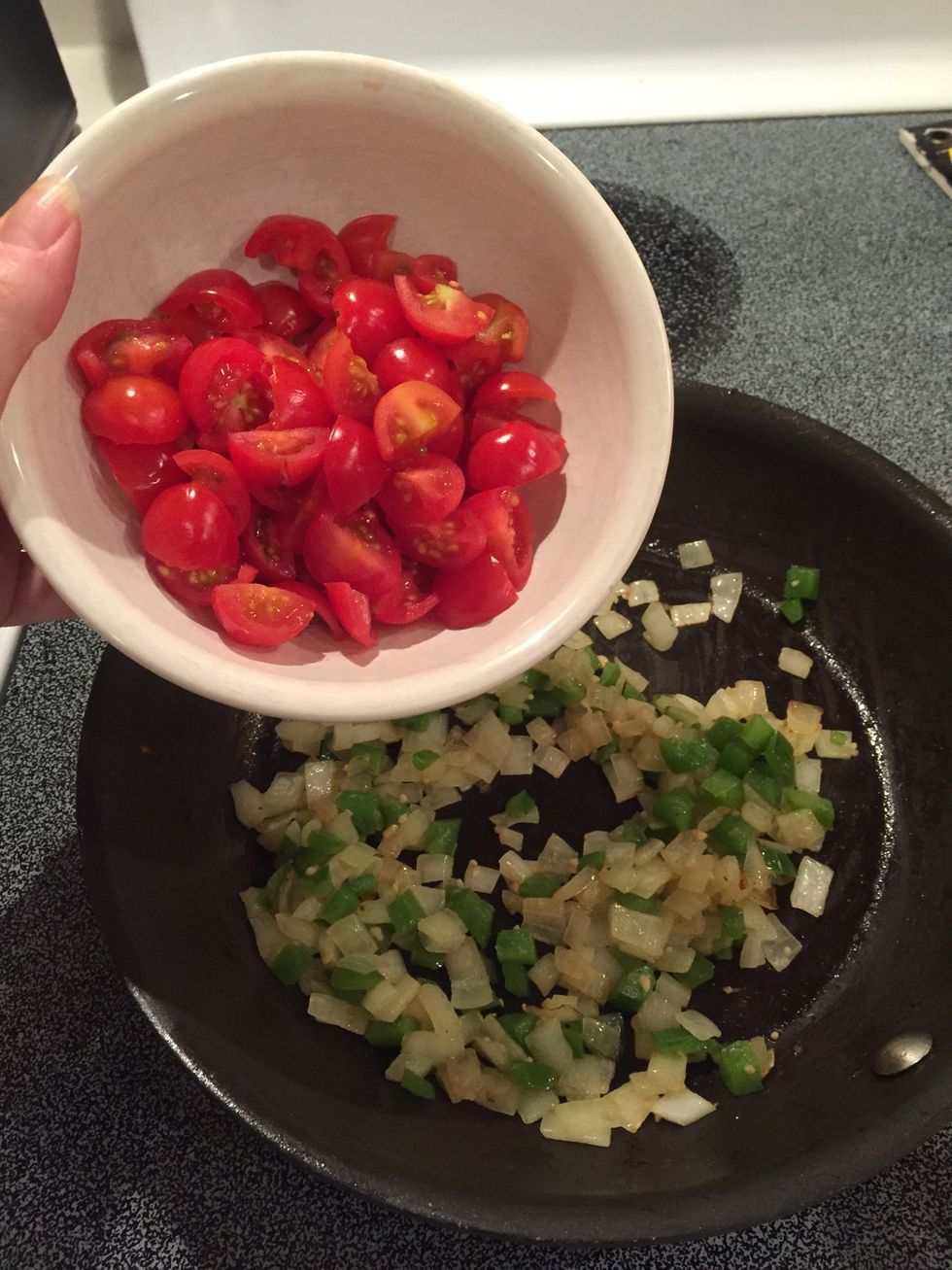 Add tomatoes.
Add tomato sauce and stir well.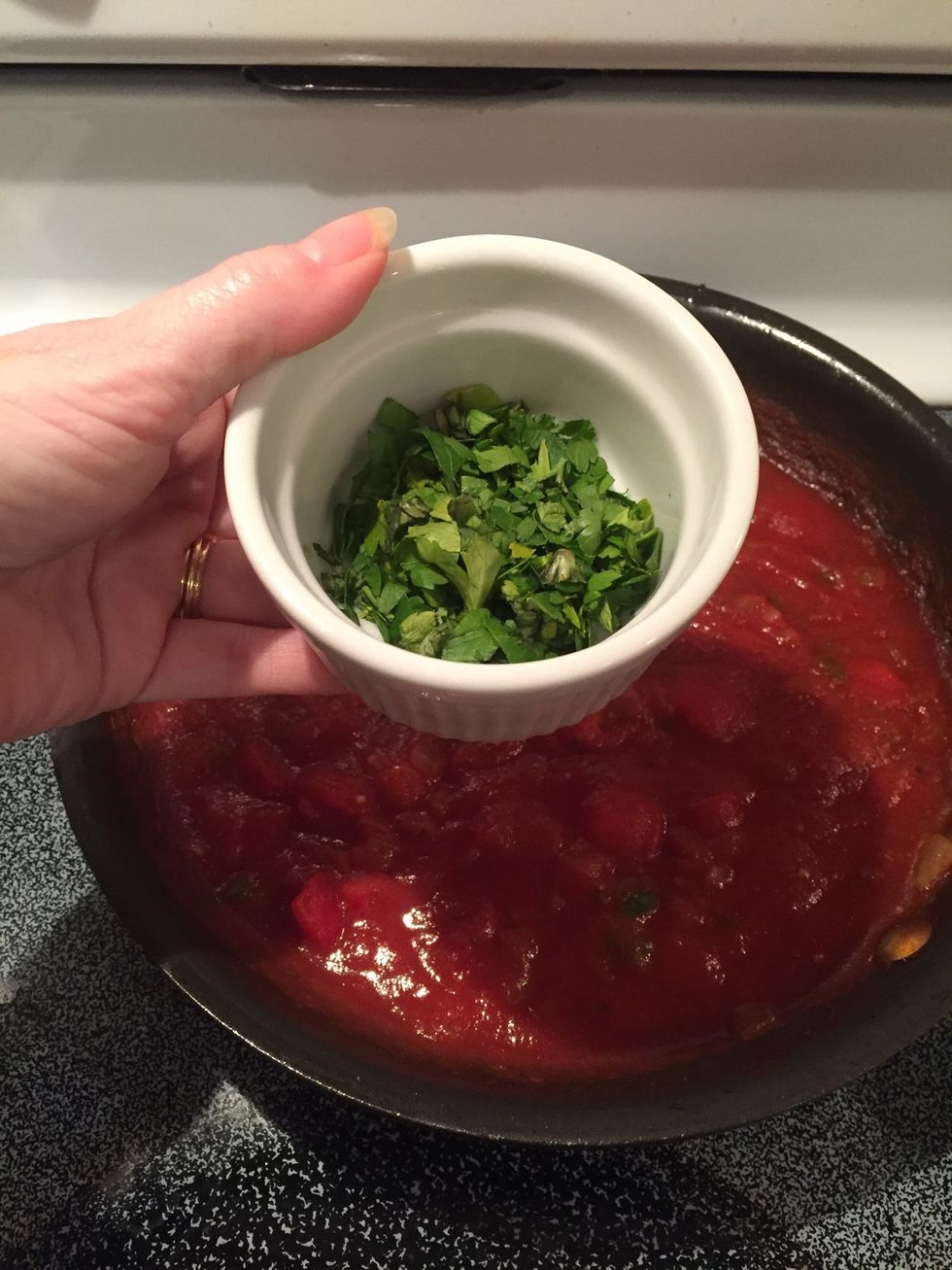 Remove from heat and add chopped parsley.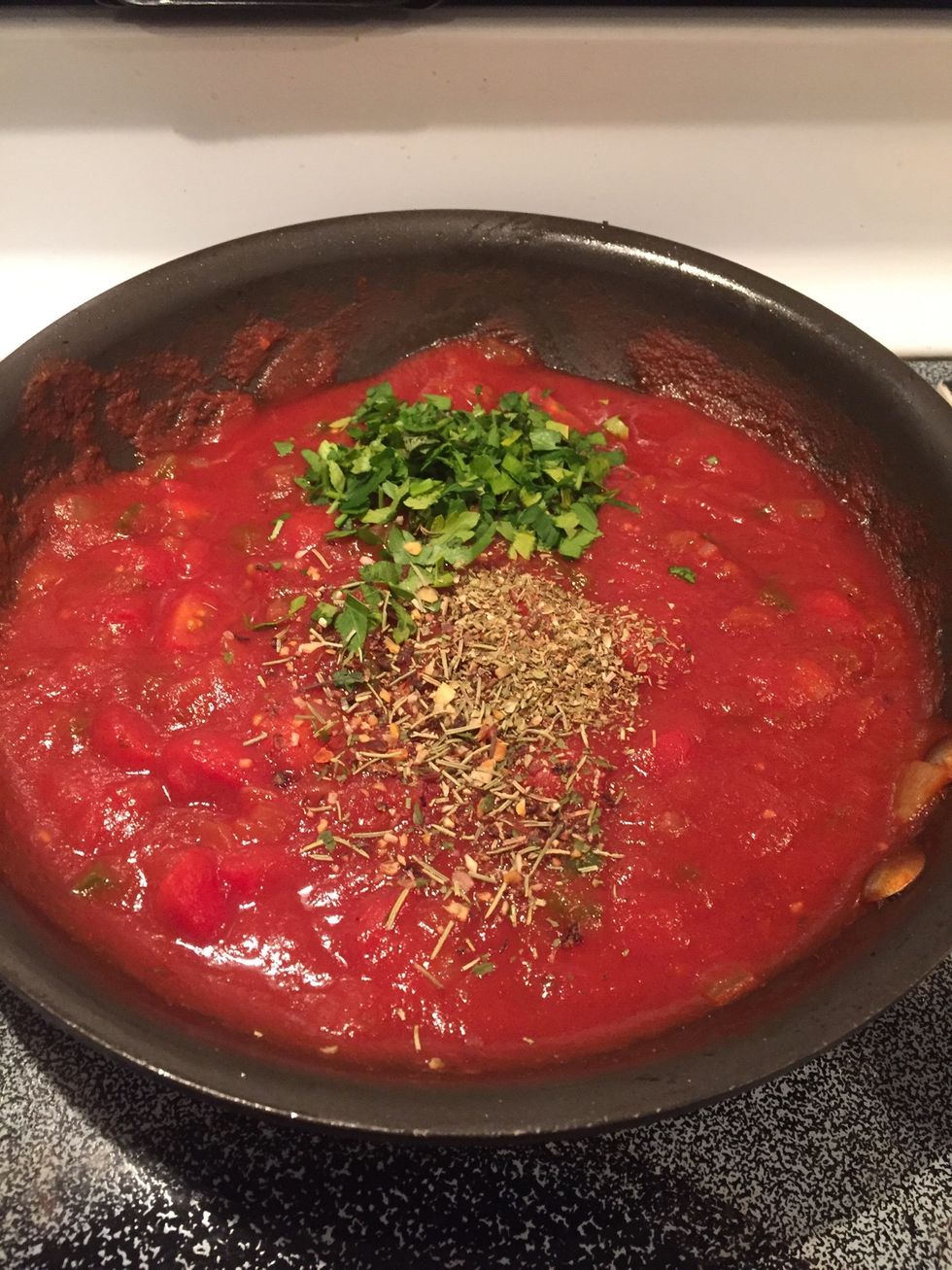 Add additional seasonings.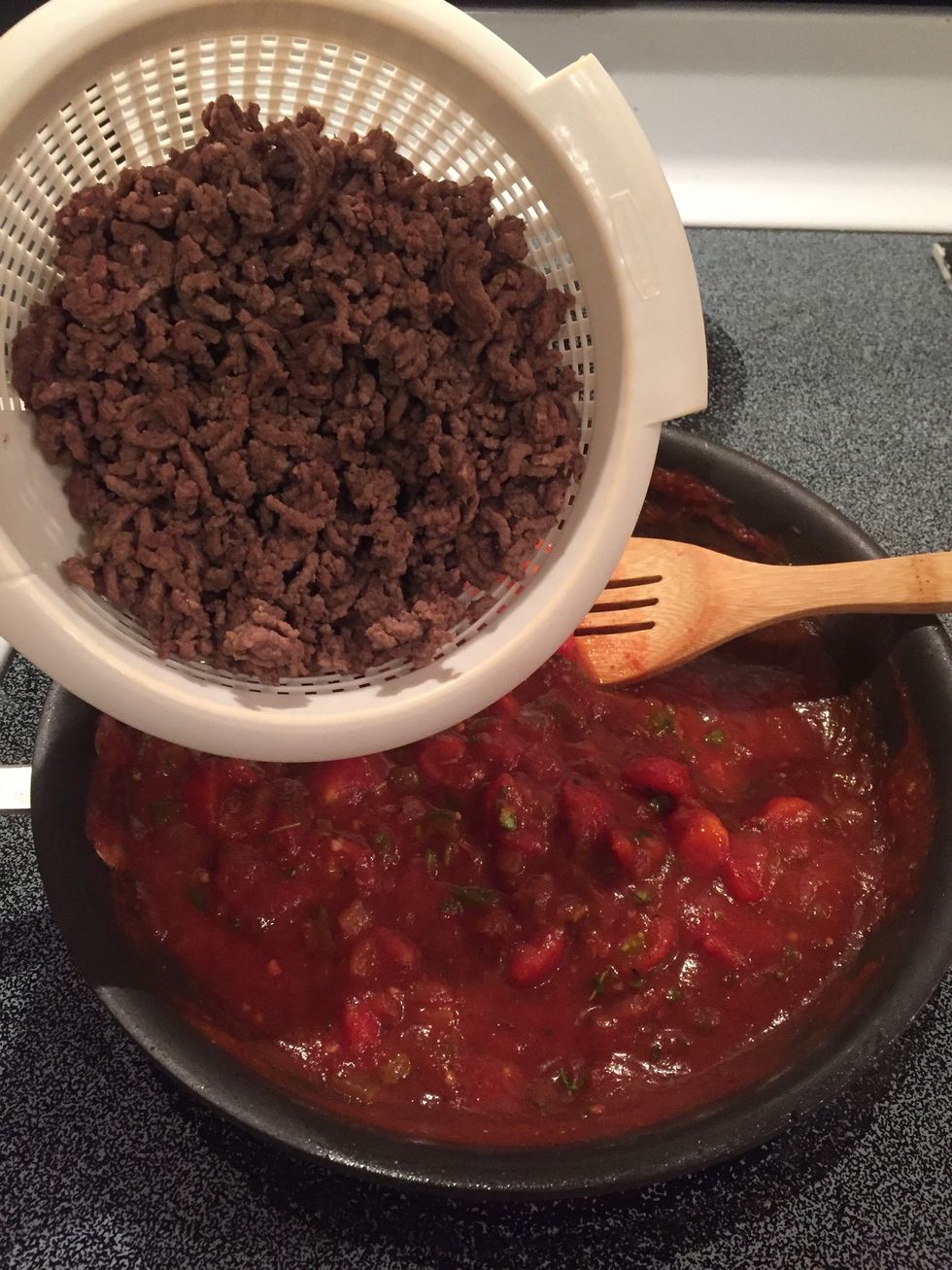 Return pan to heat and add hamburger meat.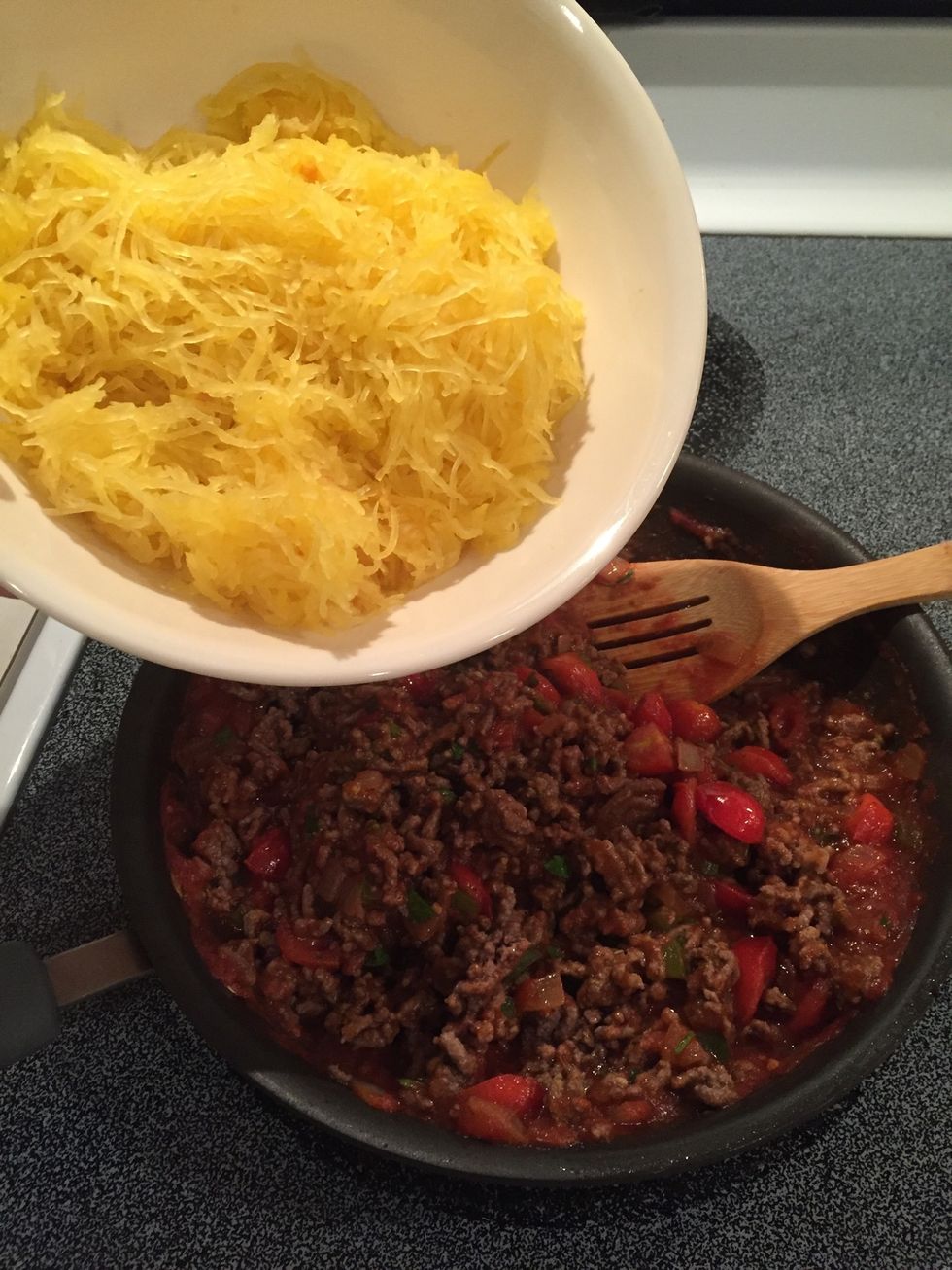 Add spaghetti squash and stir well.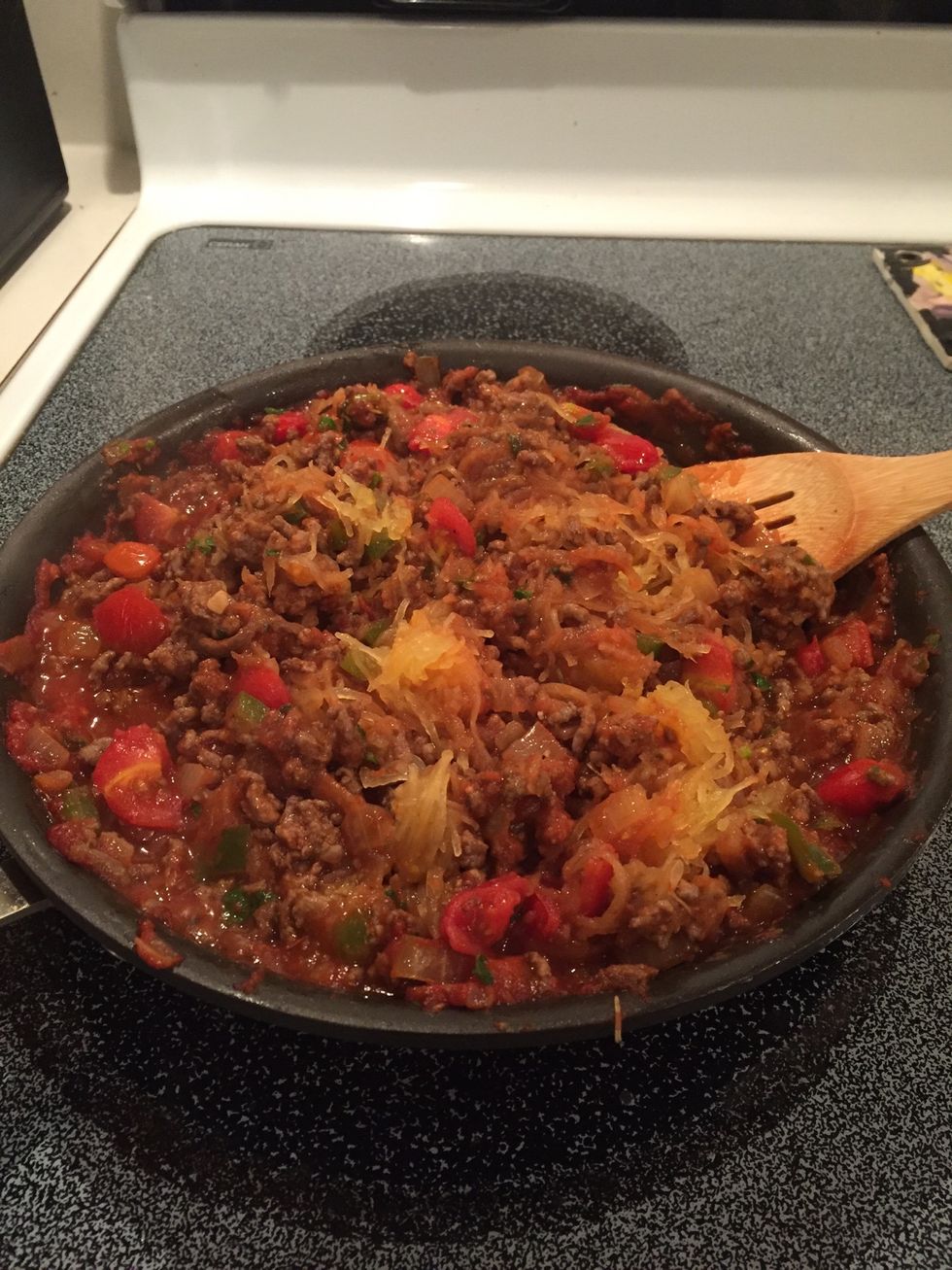 Almost ready!
Sprinkle with Parmesan cheese and basil of desired. Serve and enjoy!
Thanks to Carrie Harmon who shared this recipe with me. The original recipe can be found at http://cleanfoodcrush.com/spaghetti-squash-skillet/.
1 medium sized spaghetti squash
Nonstick cooking spray
1 lb. hamburger meat
1/2 onion, chopped
1/4 green pepper, chopped
2/3 c. Cherry tomatoes, chopped
1 tsp. minced garlic
1 tsp. olive oil
2 small cans of tomato sauce (approx. 15 oz.)
Basil
Parsley
Italian seasoning
Parmesan cheese (optional)