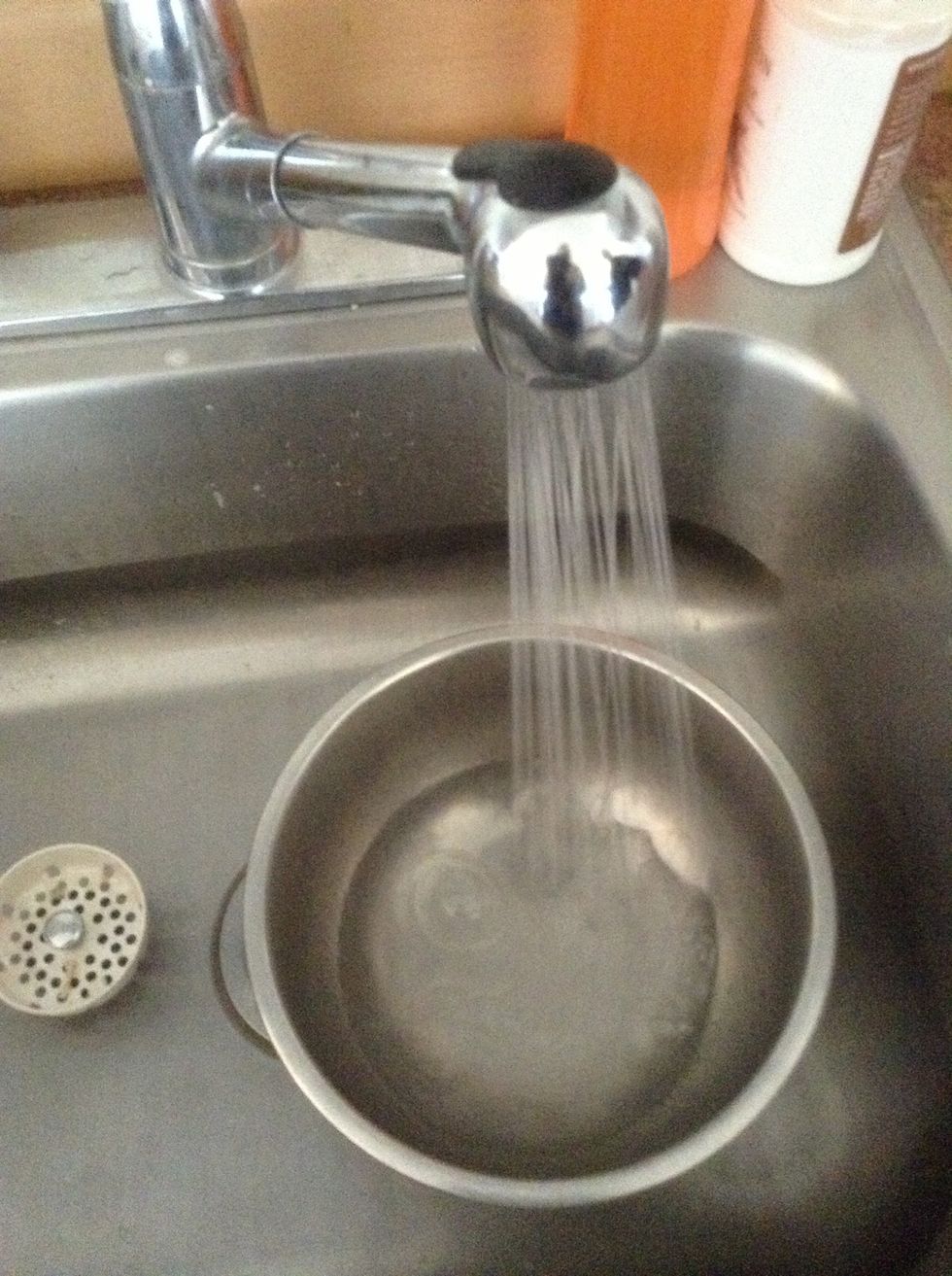 First step is to rinse quinoa. To do this fill bowl half way with water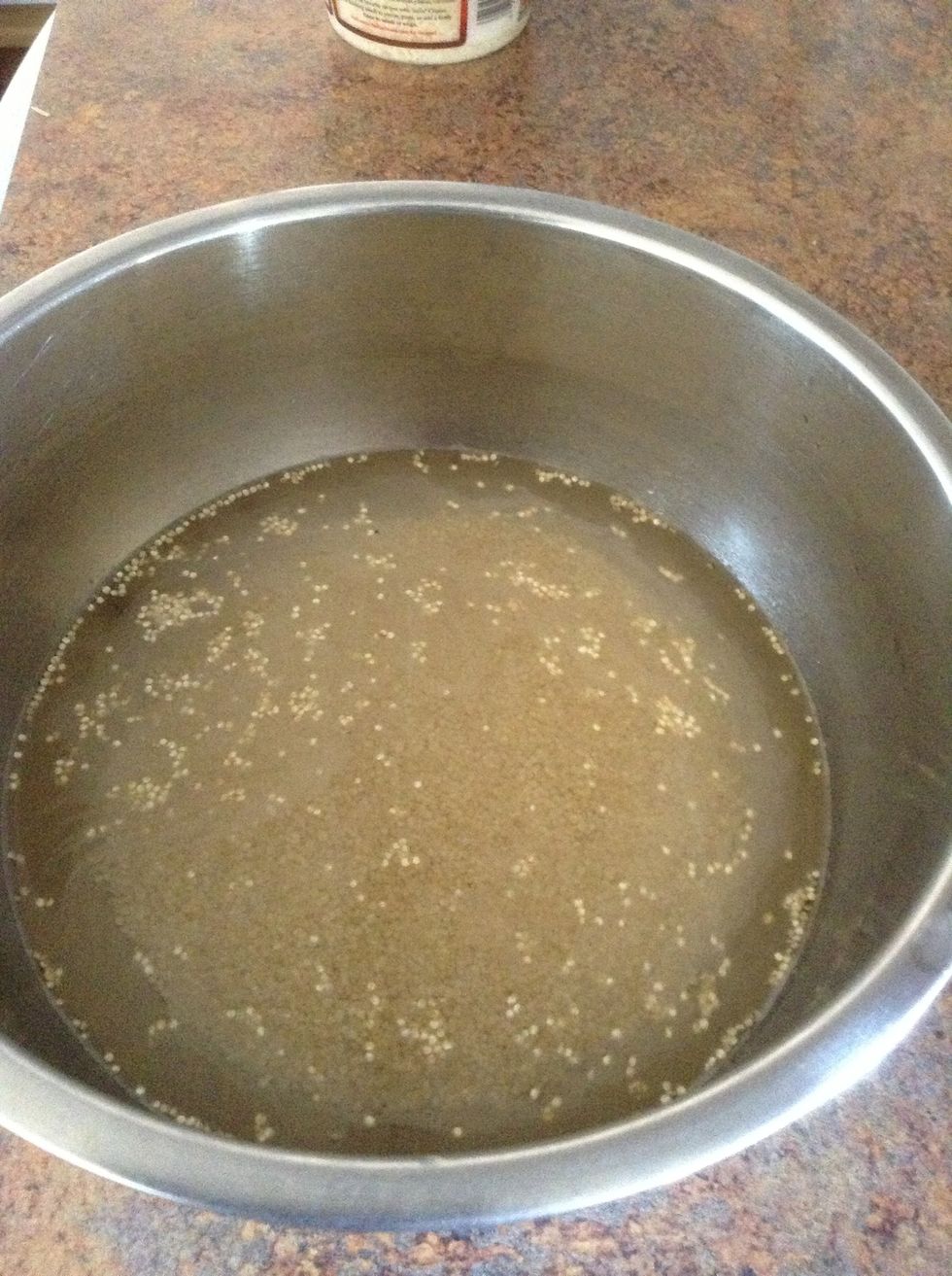 Add quinoa to water.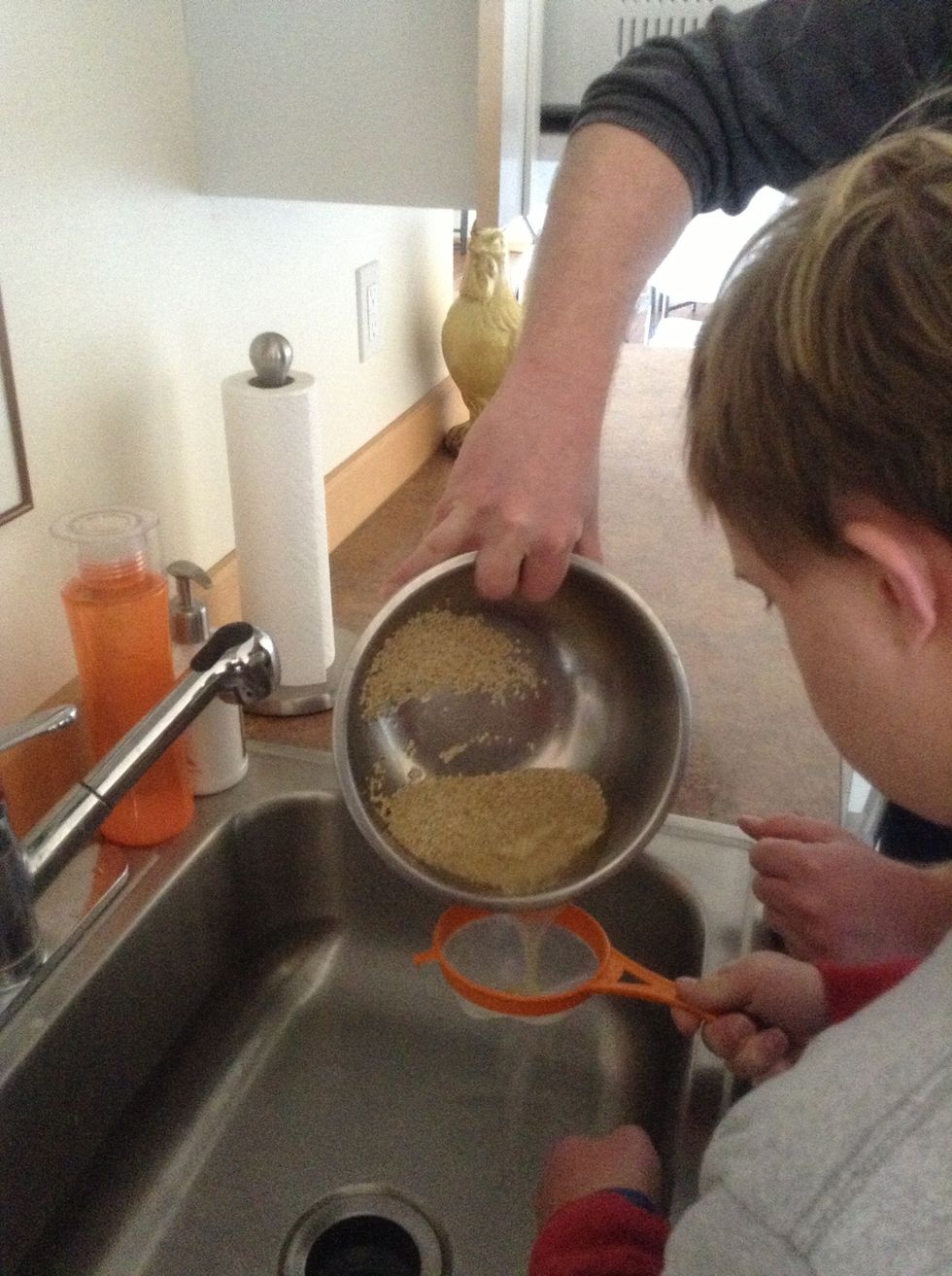 Drain the quinoa through a wire strainer into sink.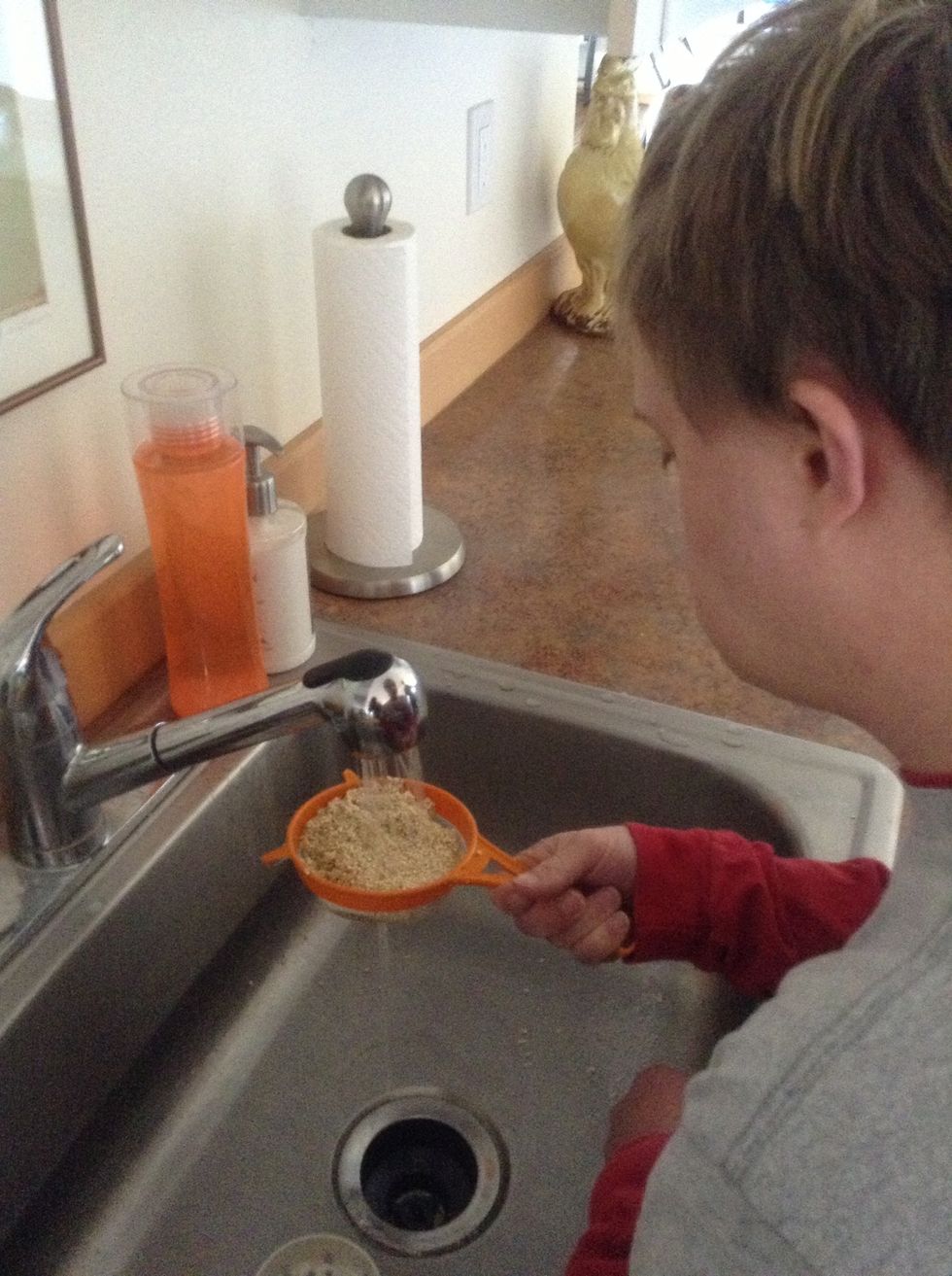 Rinse the quinoa with clean water.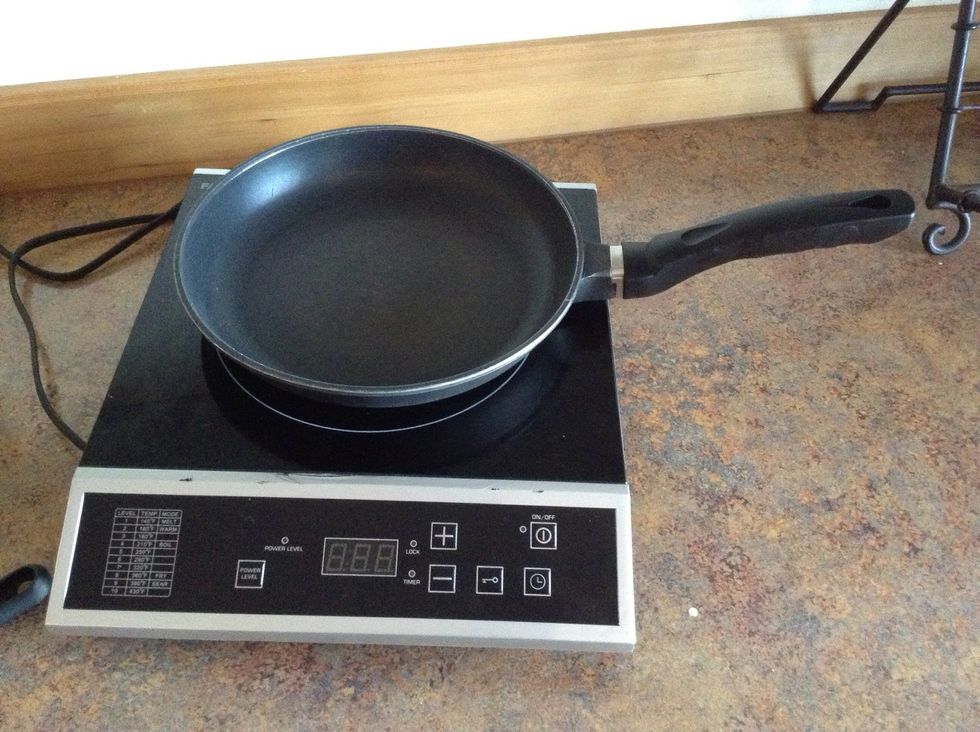 Place skillet on burner.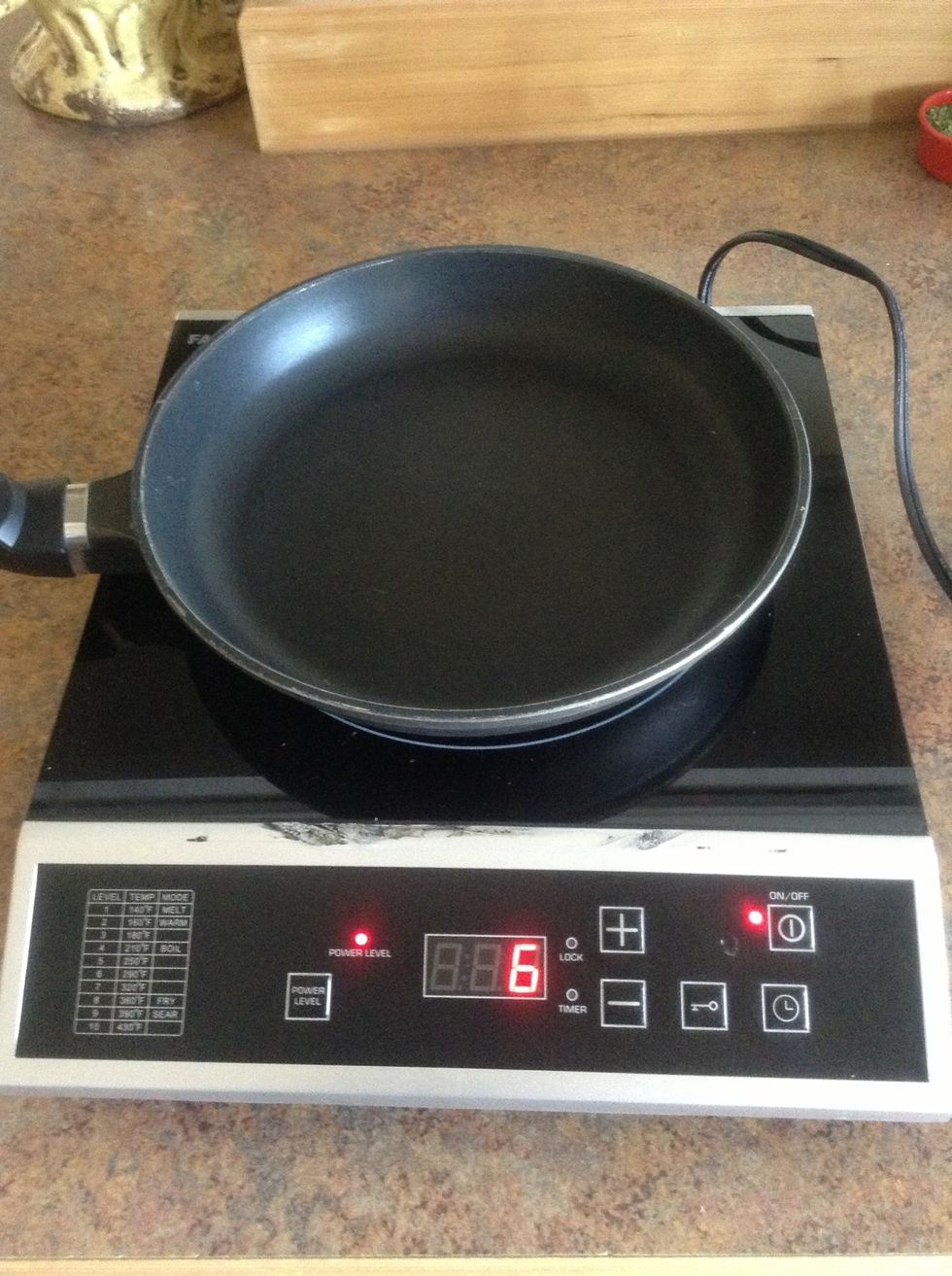 Turn burner on to 6 (medium heat).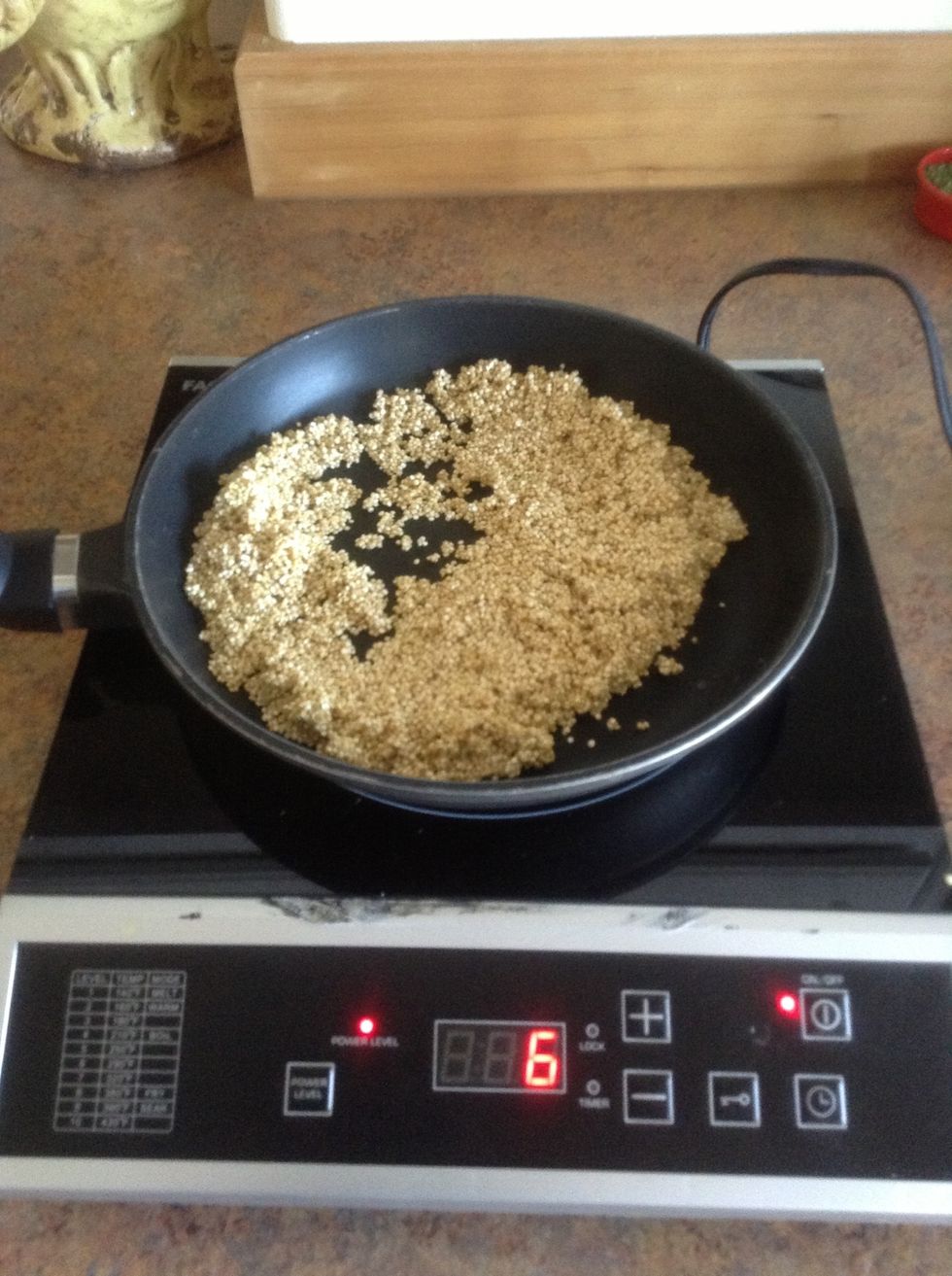 Add quinoa to skillet.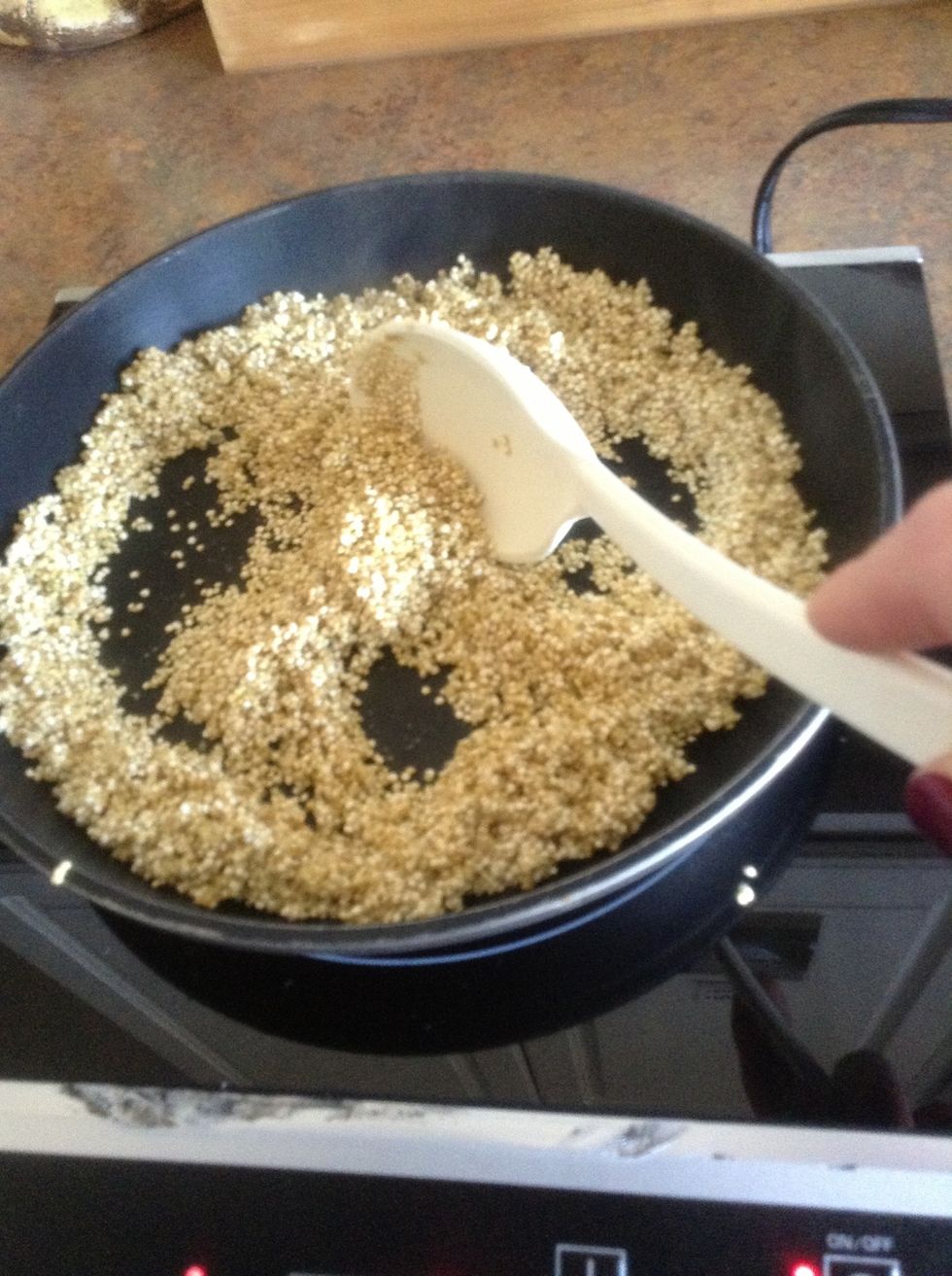 Keep stirring while quinoa while it toasts.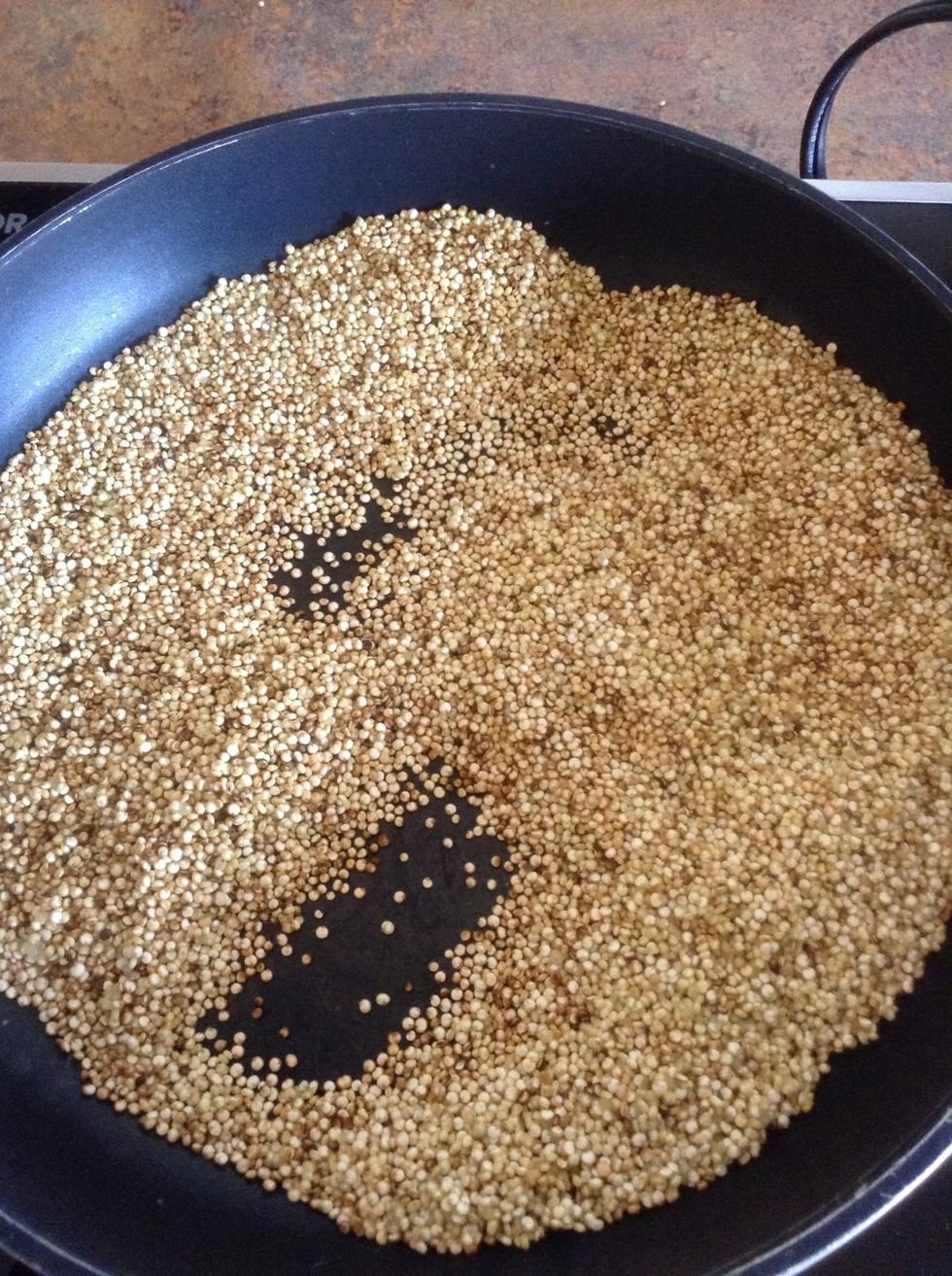 Cook until quinoa is golden brown.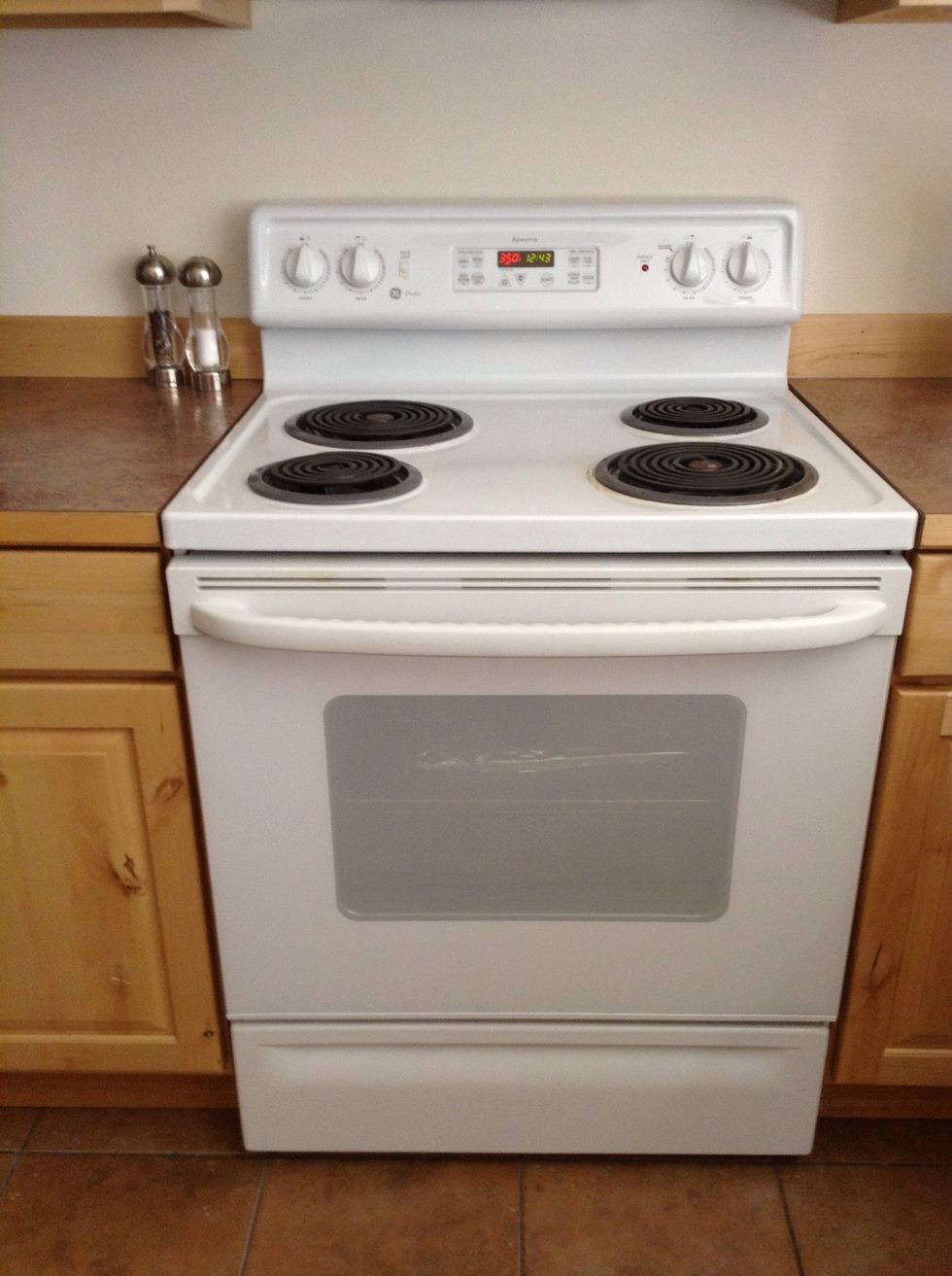 Preheat oven to 400*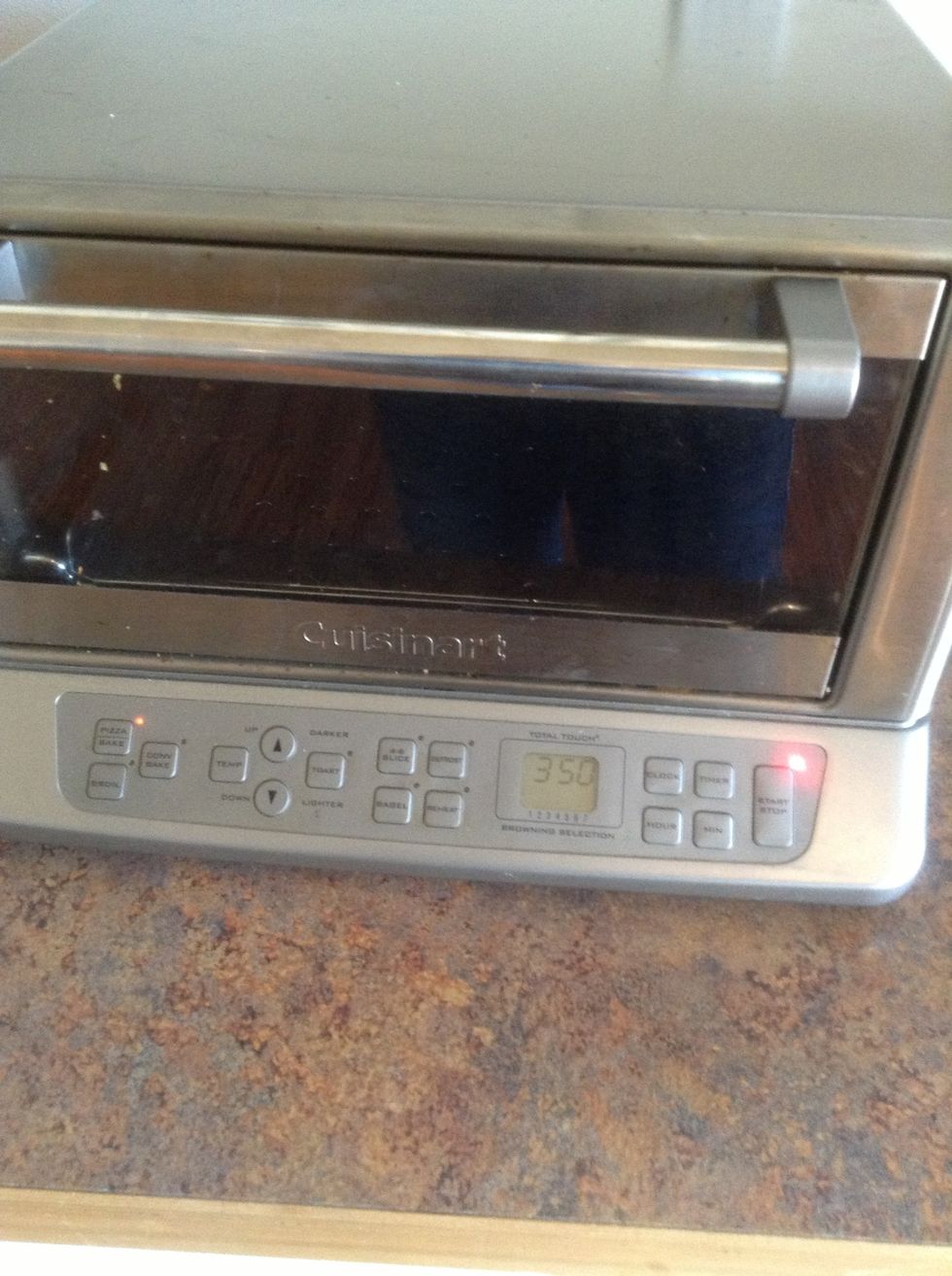 Preheat another oven to 350*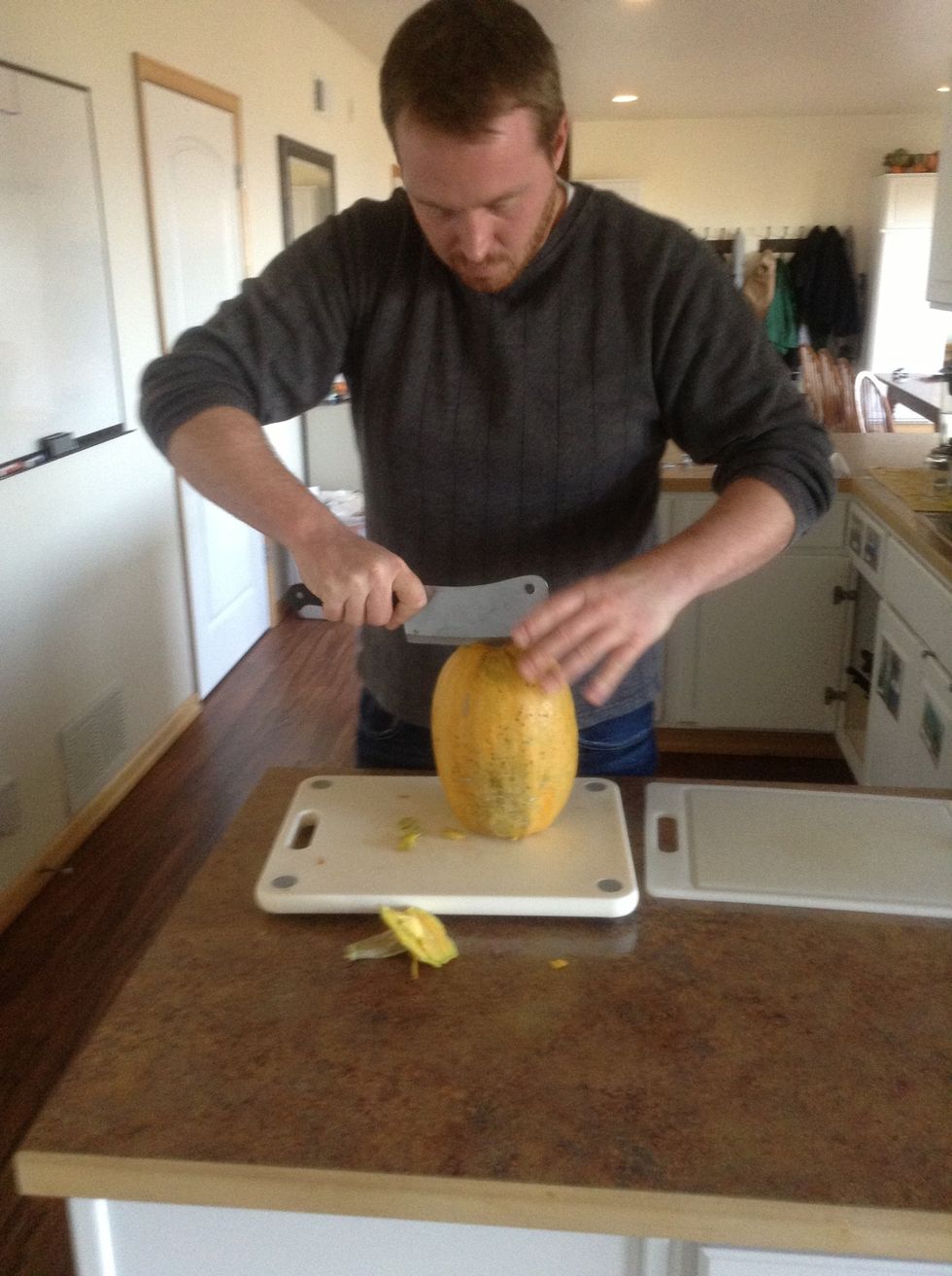 Ask an instructor to carefully cut the spaghetti squash in half long ways using a knife and cutting board.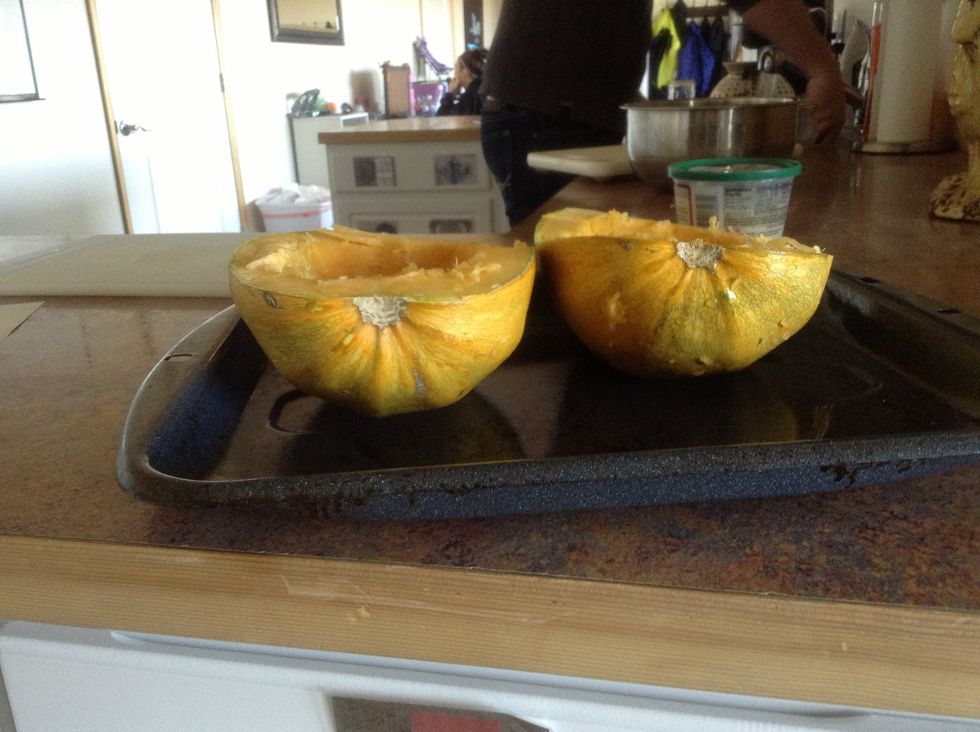 Place spaghetti squash on baking sheet.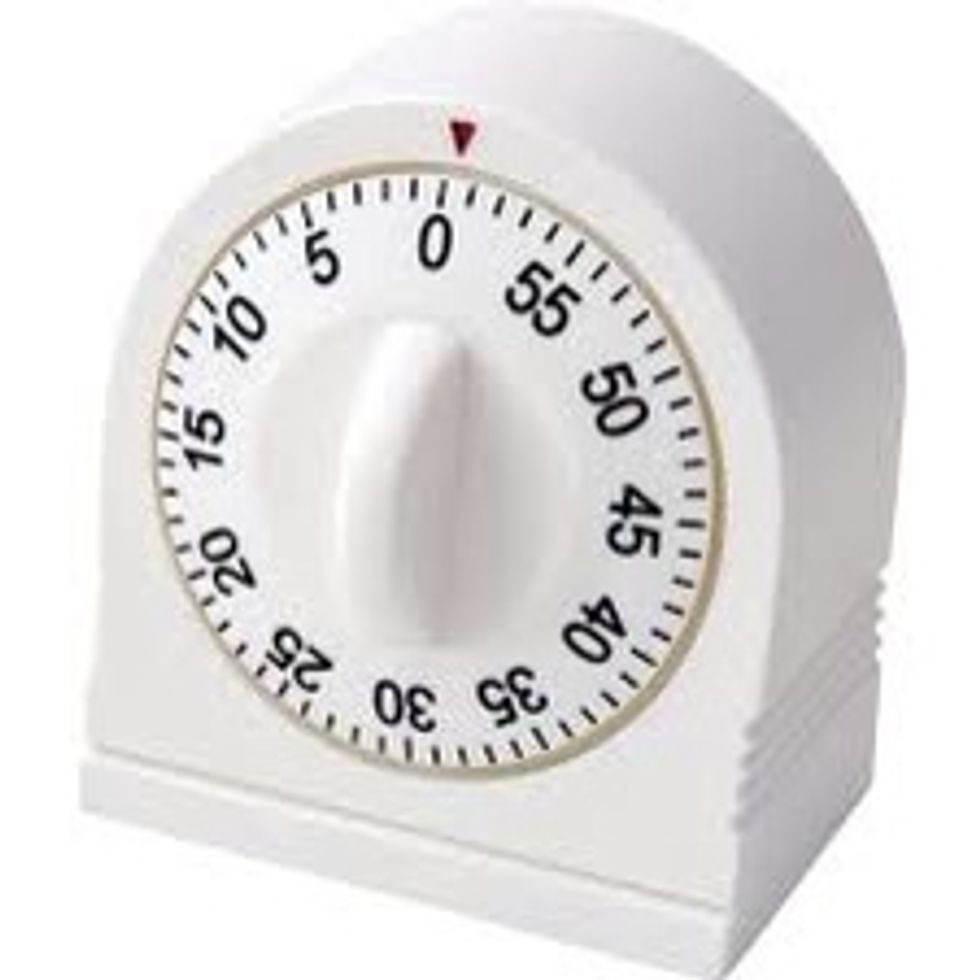 Put spaghetti squash in oven. Bake for 1 hour.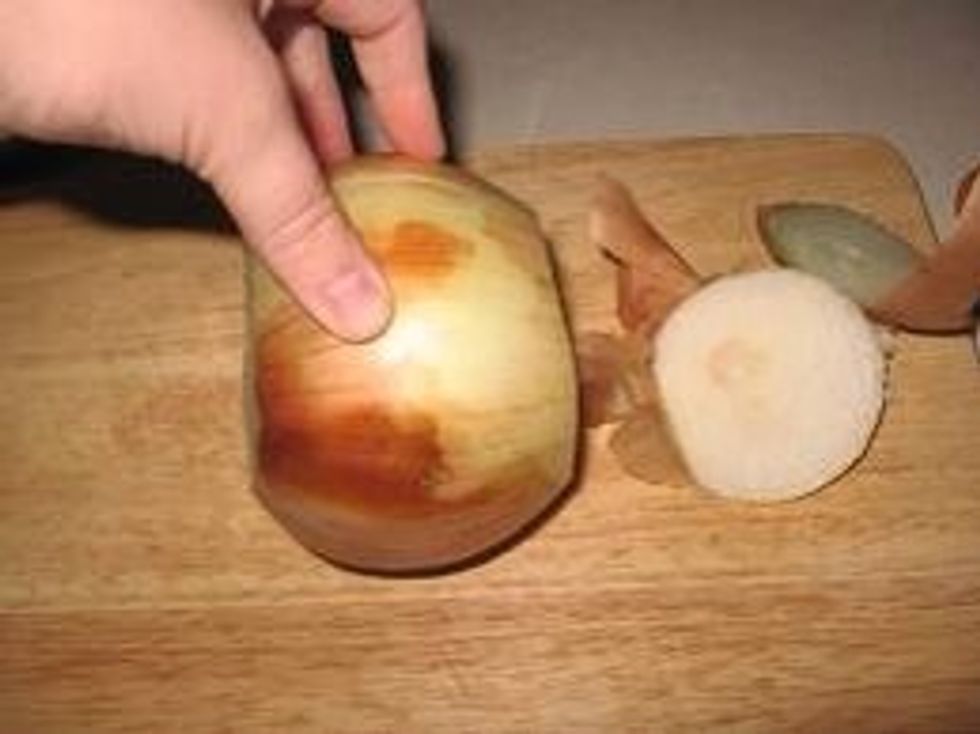 Using cutting board and knife cut the top and bottom off the onion.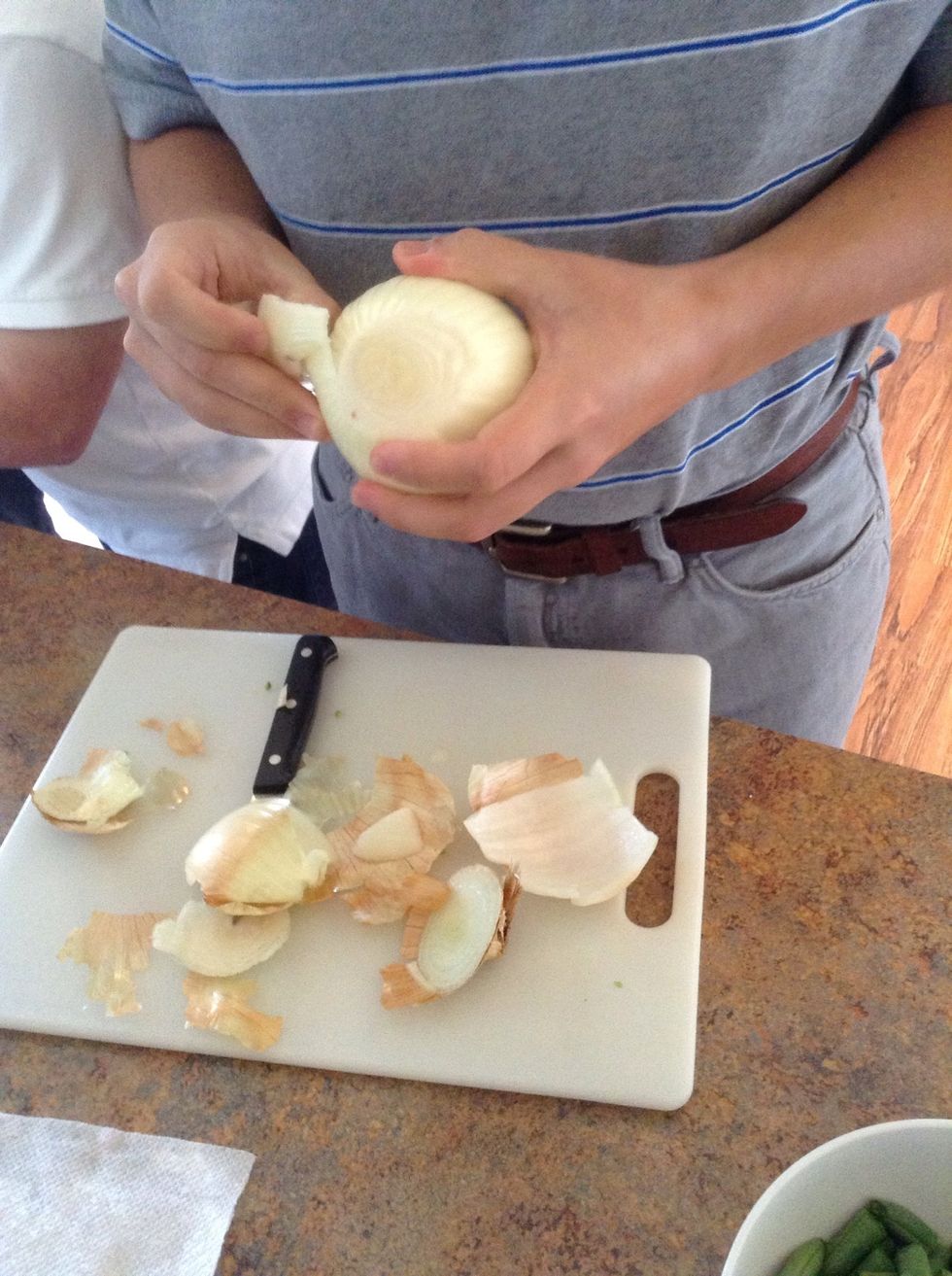 Peel top layer off of onion.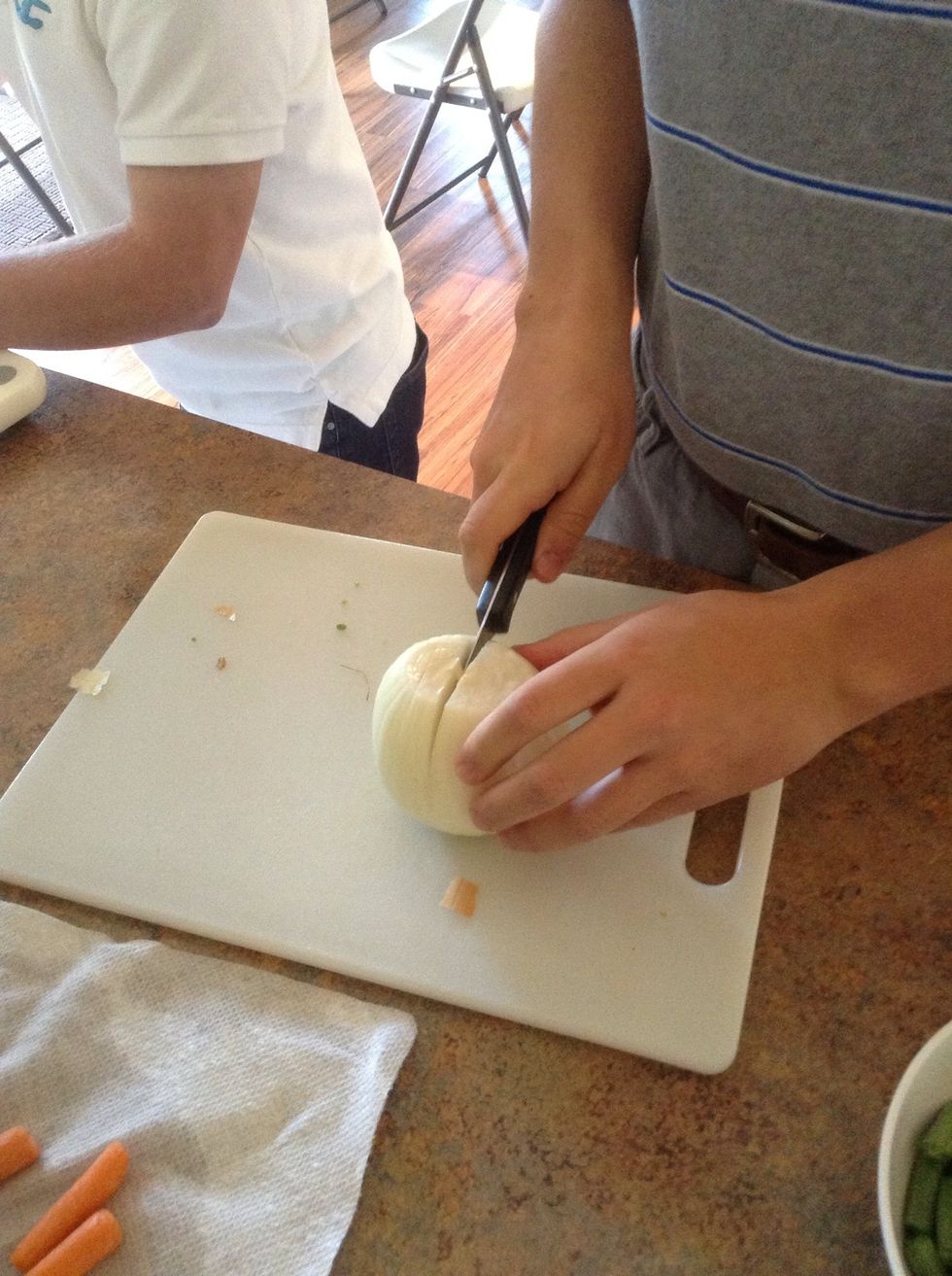 Carefully cut the onion in half.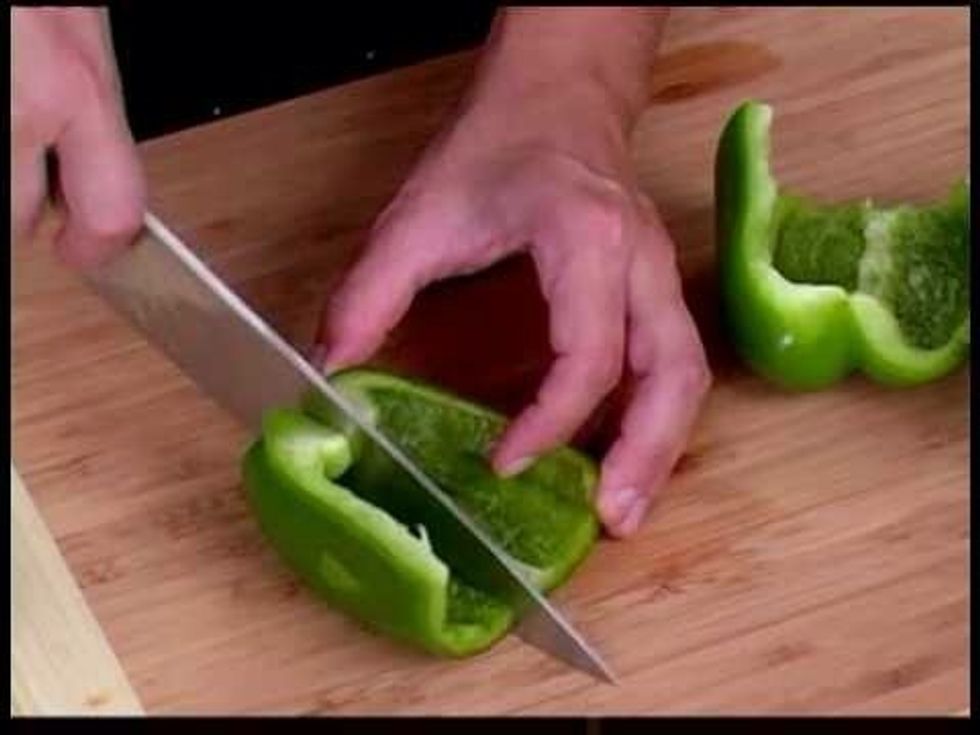 Using knife and cutting board cut the top off the green pepper. Then slice it into 4 slices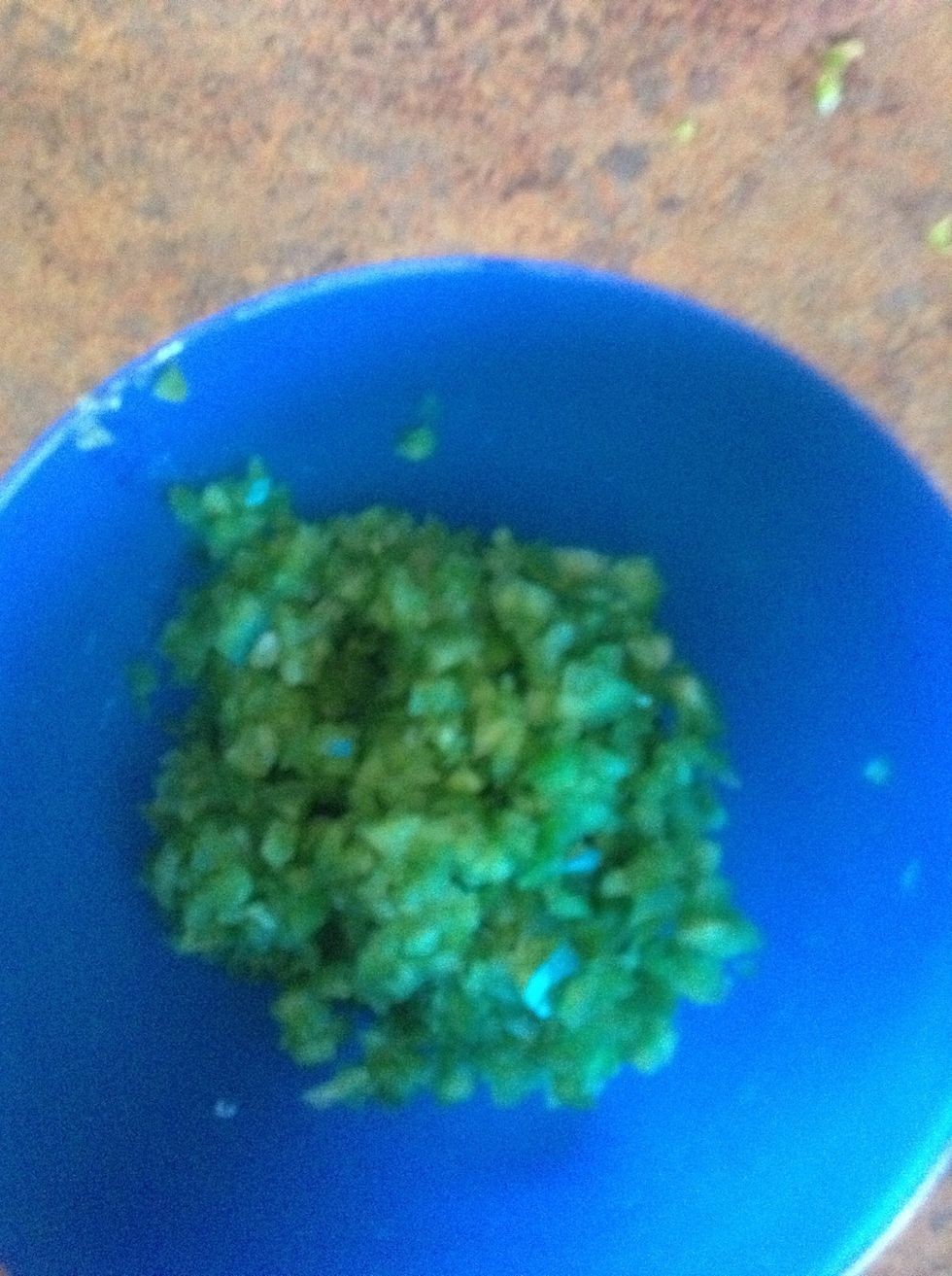 Place green pepper in bowl.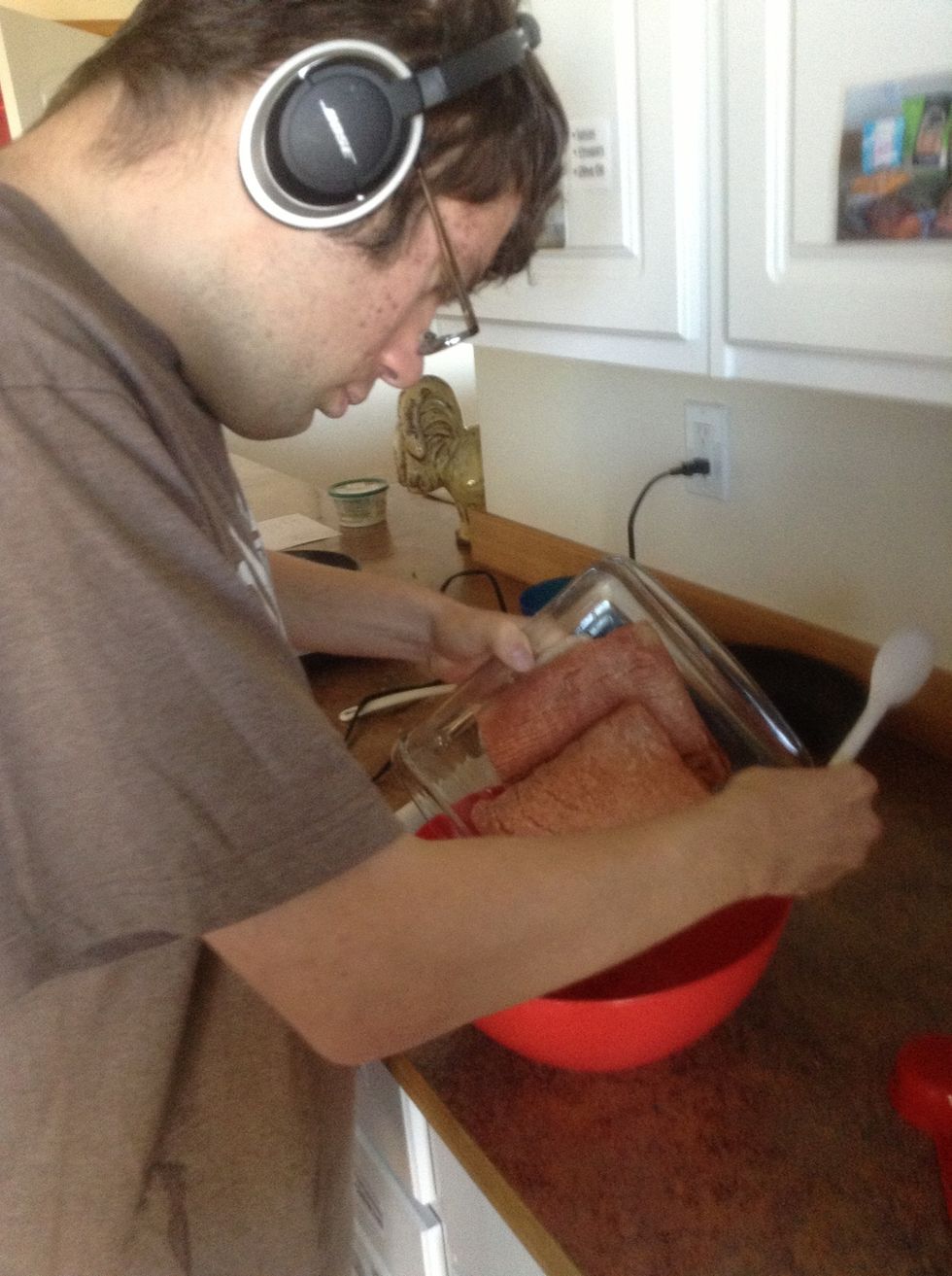 In a large bowl add turkey burger.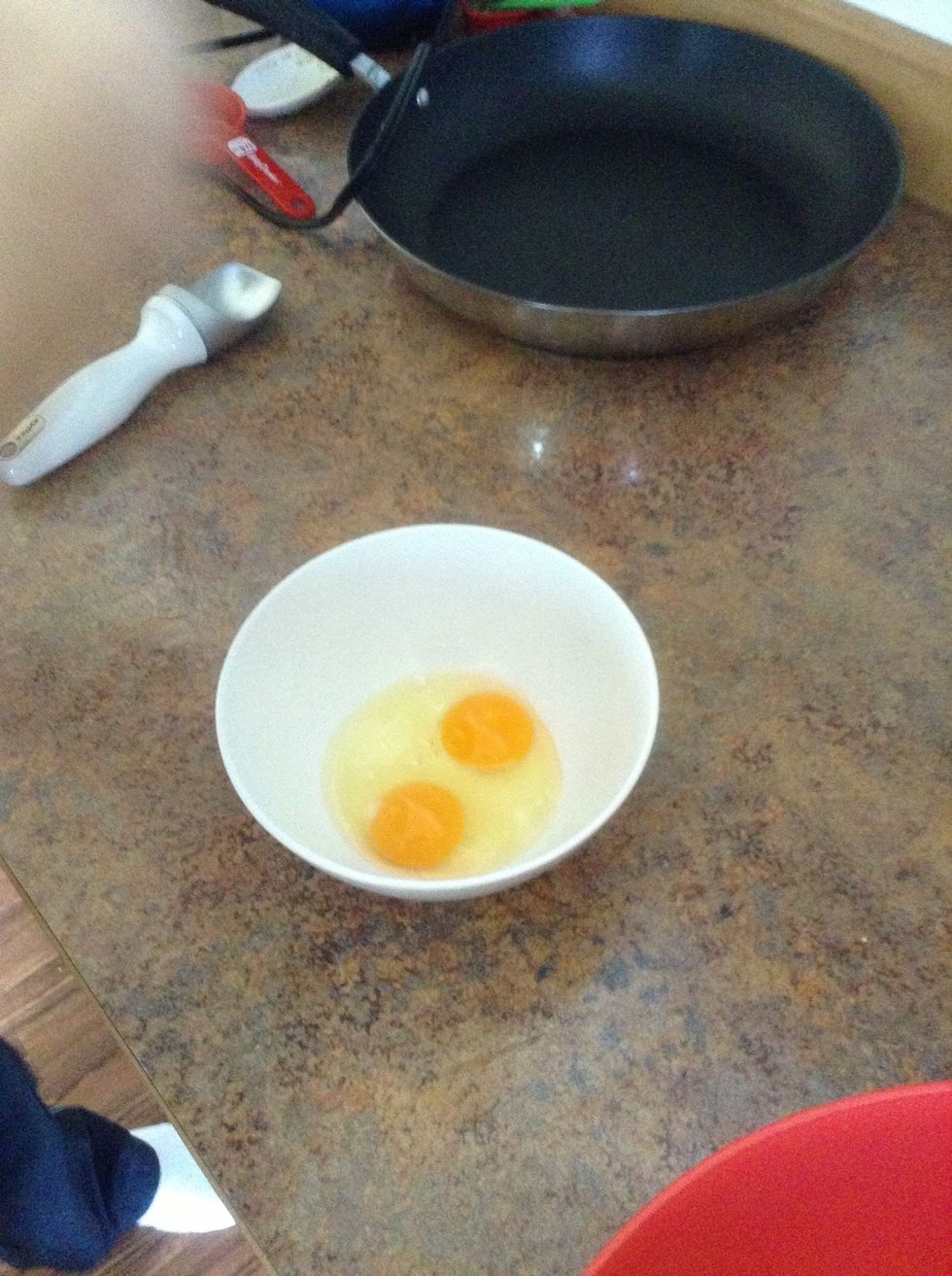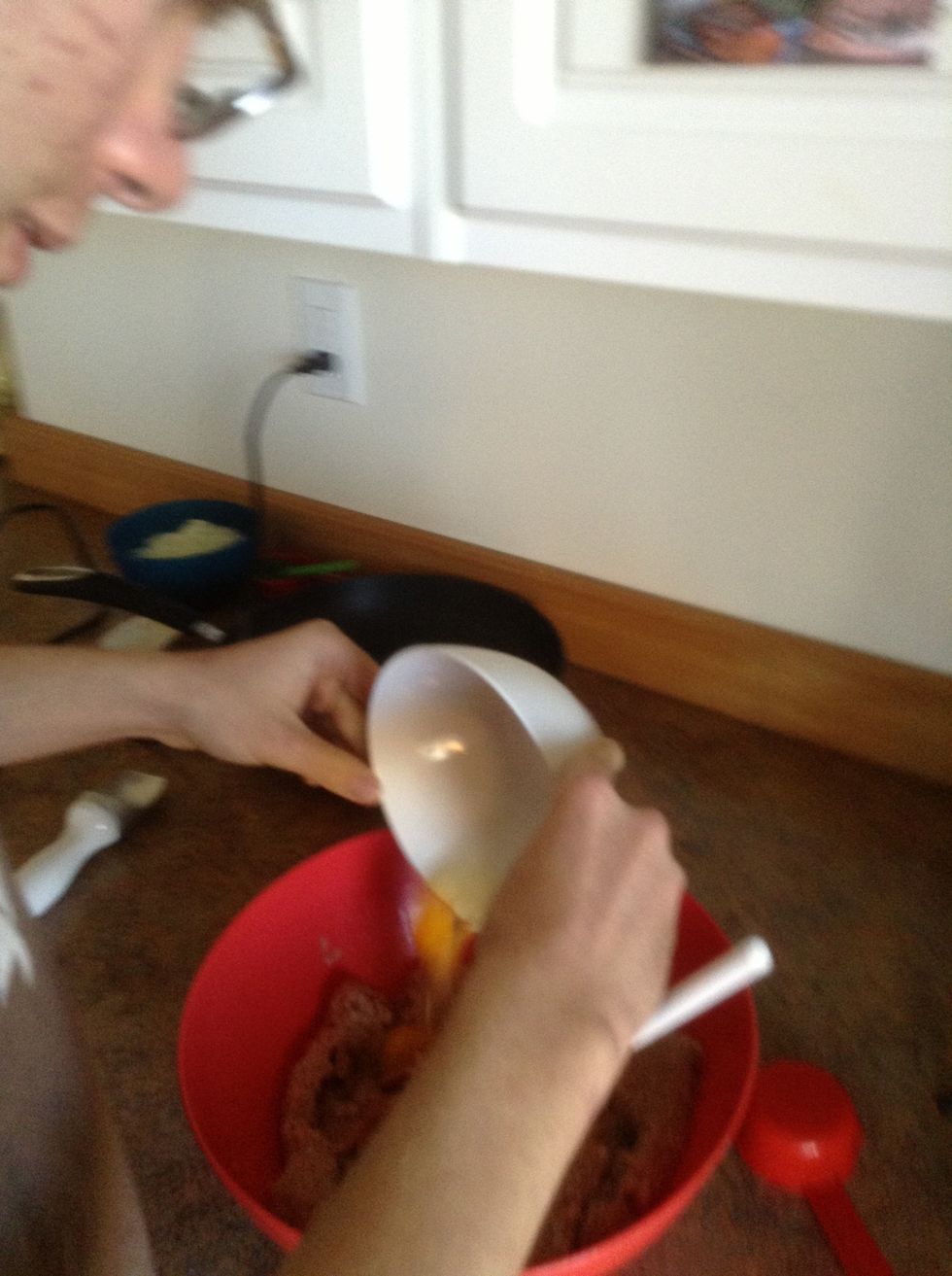 Pour eggs into bowl with the meat.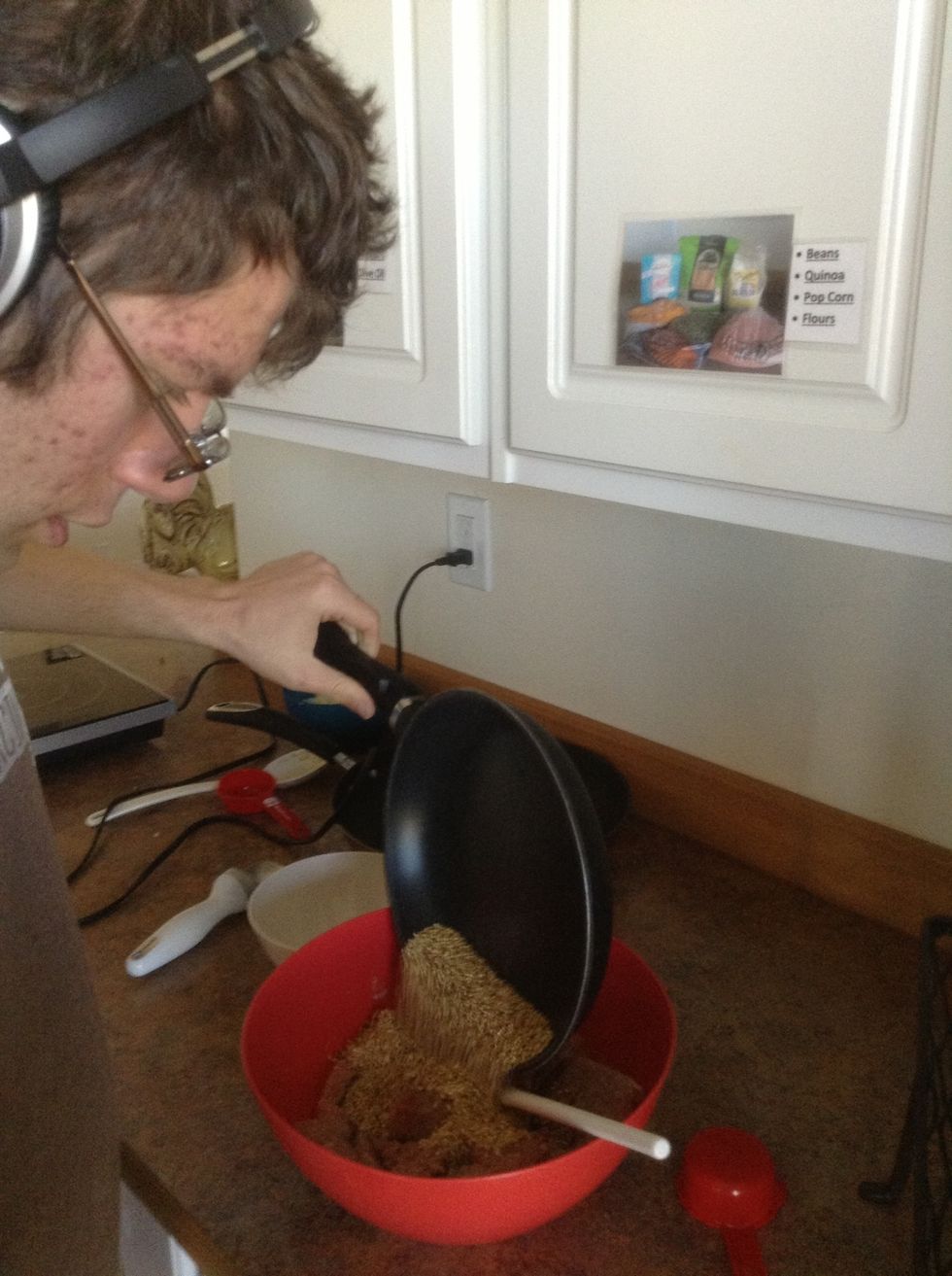 Pour toasted quinoa into bowl with ground turkey.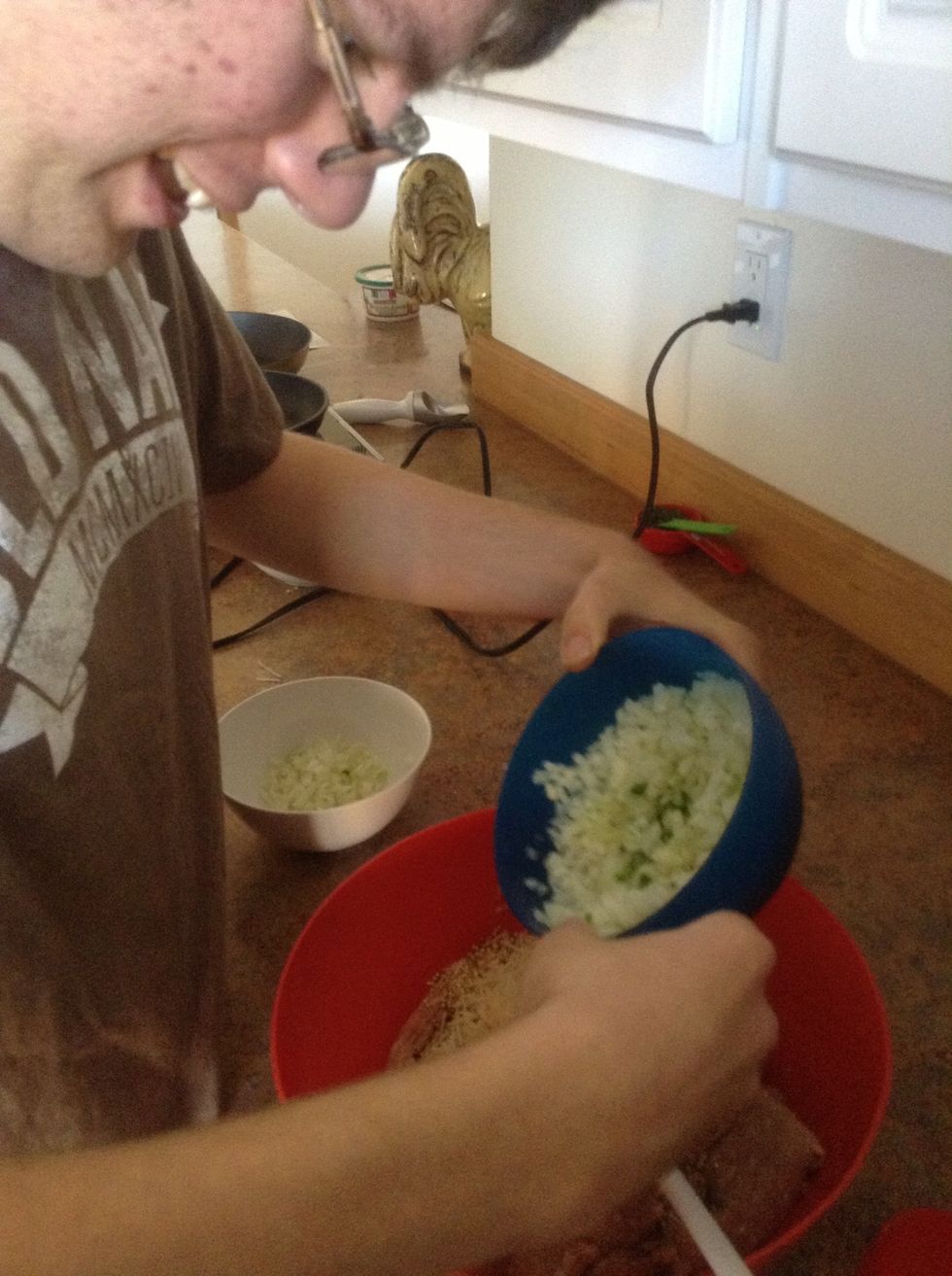 Place 1/2 of the onion in the bowl.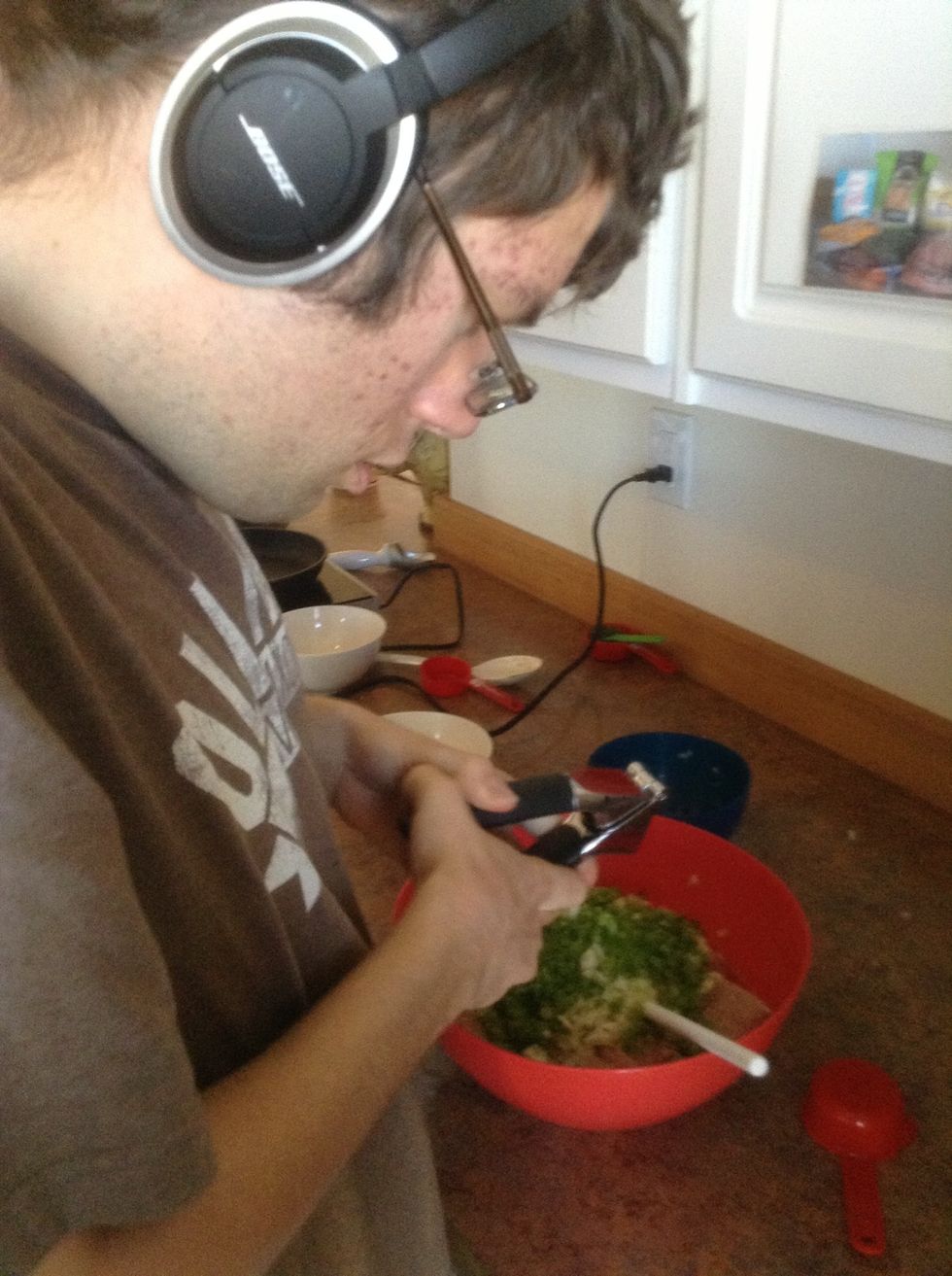 Holding garlic press over the bowl put 1clove at a time into the garlic press. Press the handles together.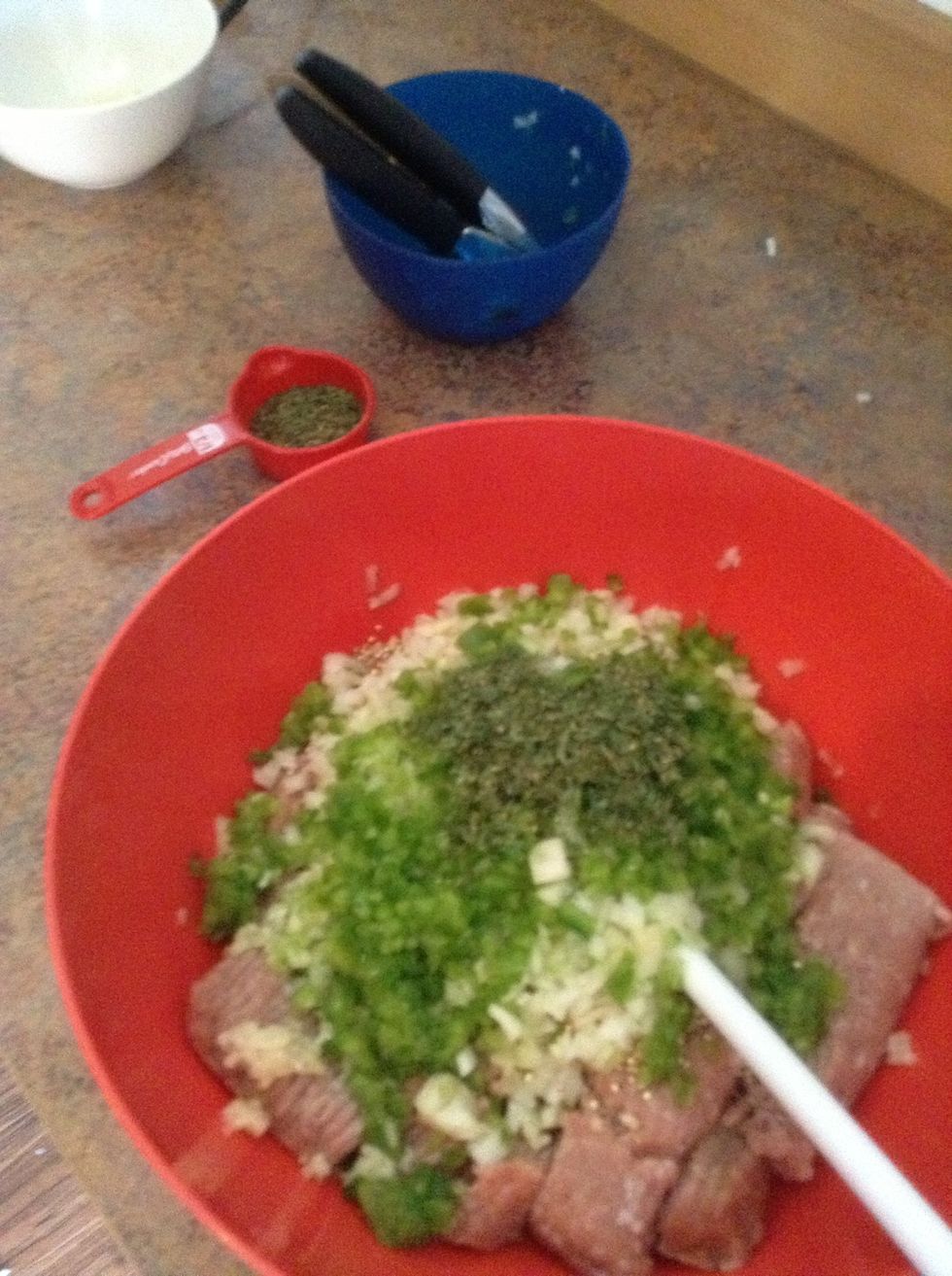 Add 3 tbs Italian seasoning to bowl.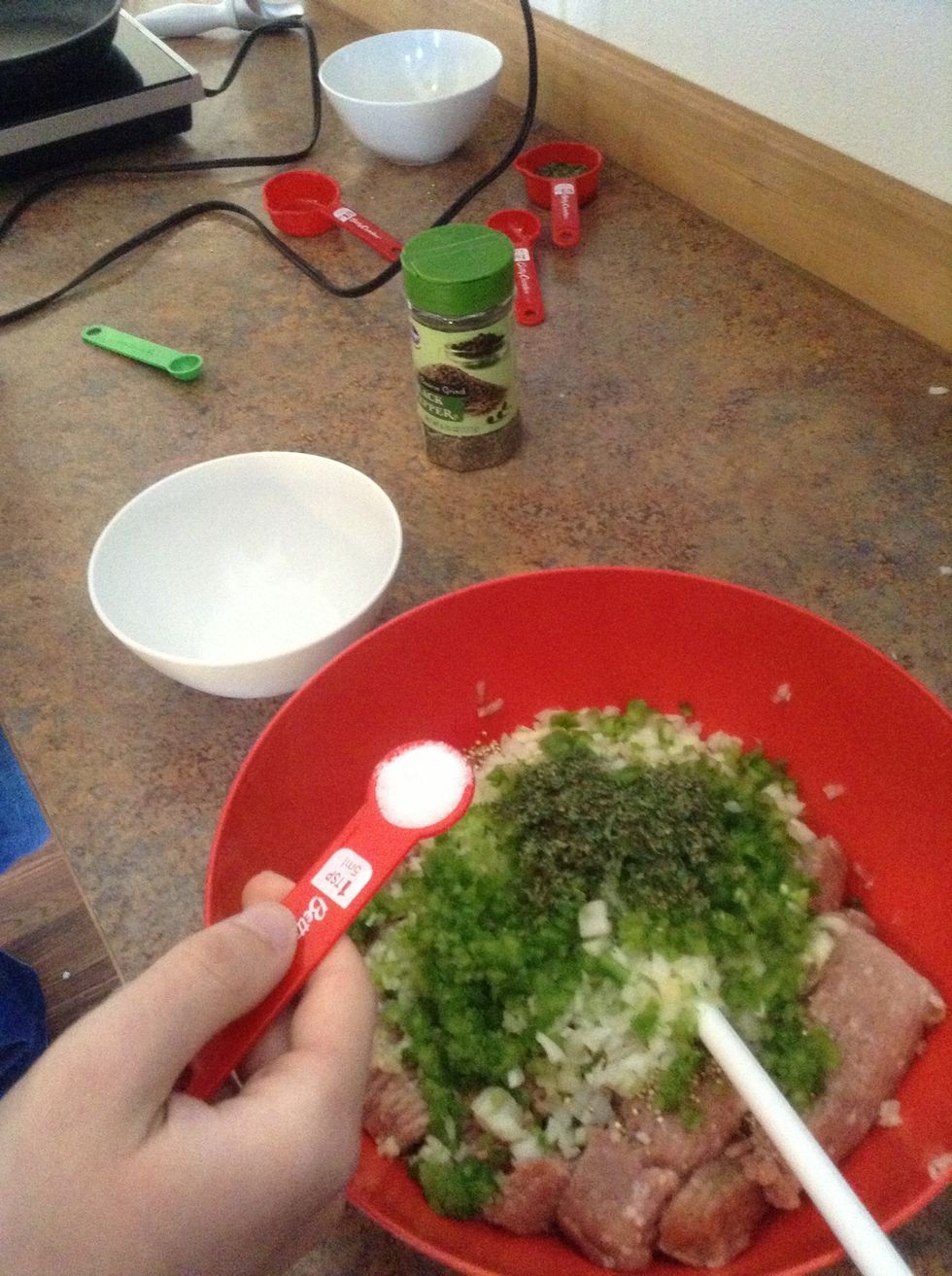 Add 2 teaspoon salt to bowl.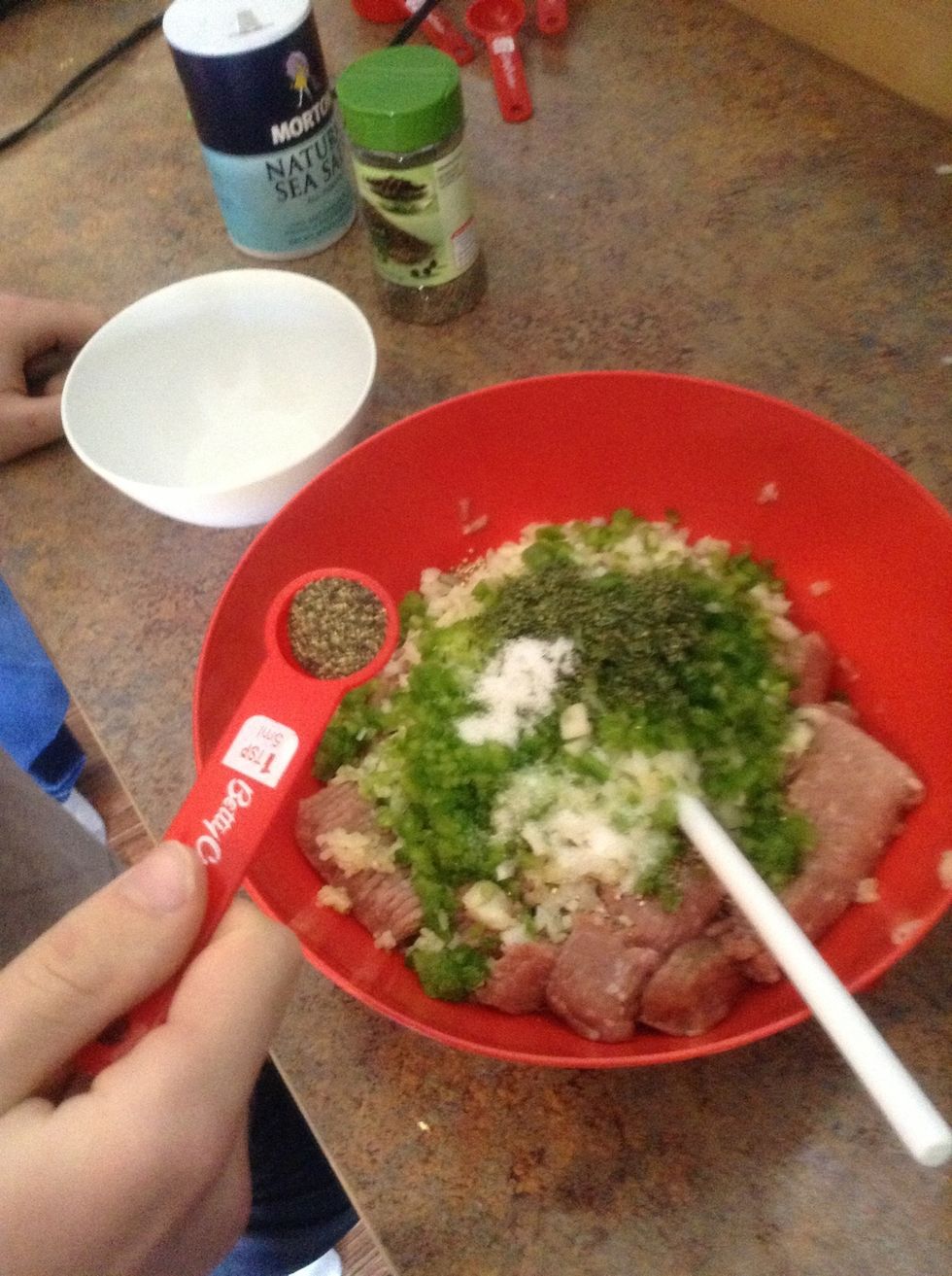 Add 1 teaspoon pepper to bowl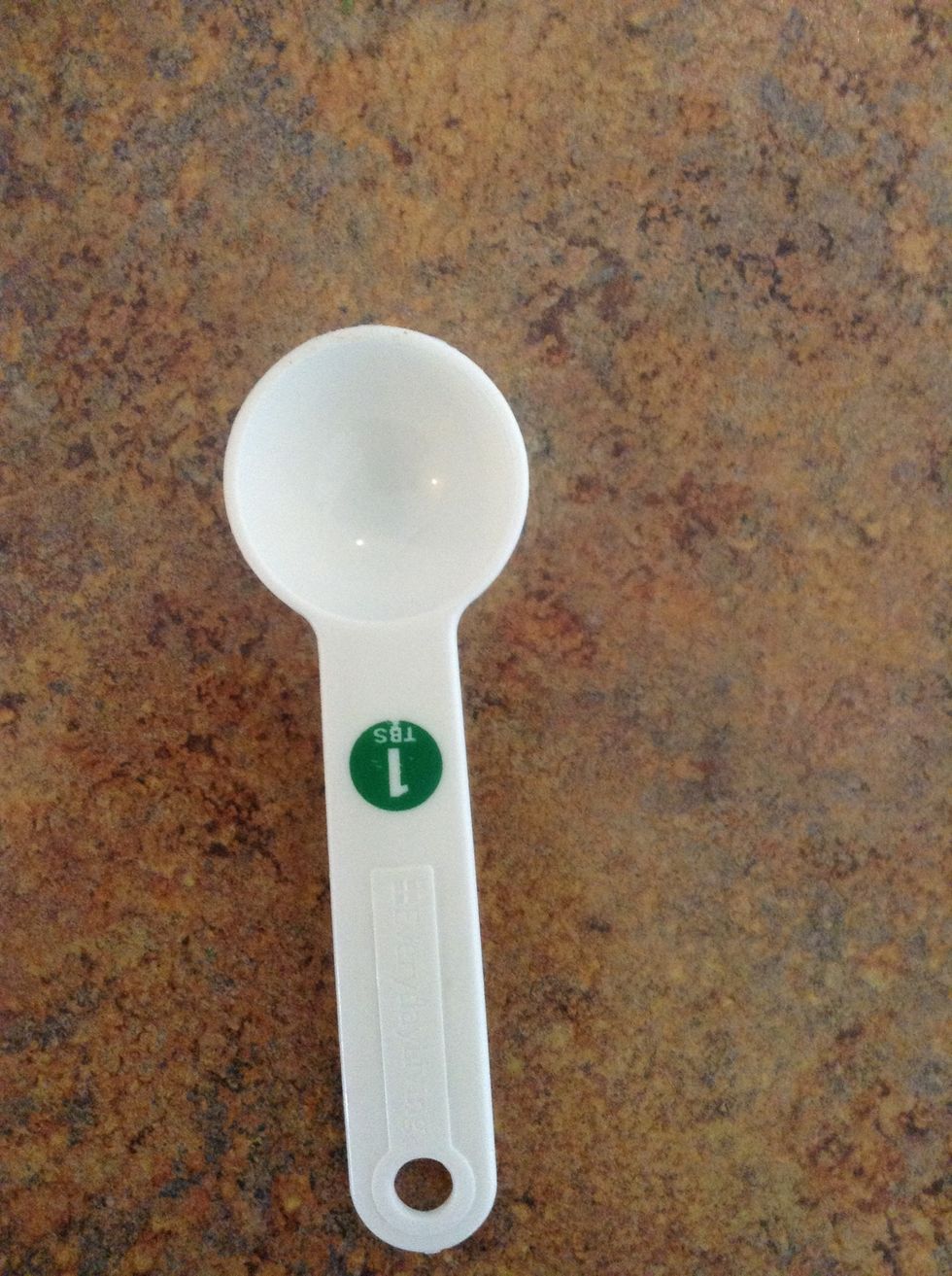 Next take a tablespoon and scoop the meat mixture to make meatballs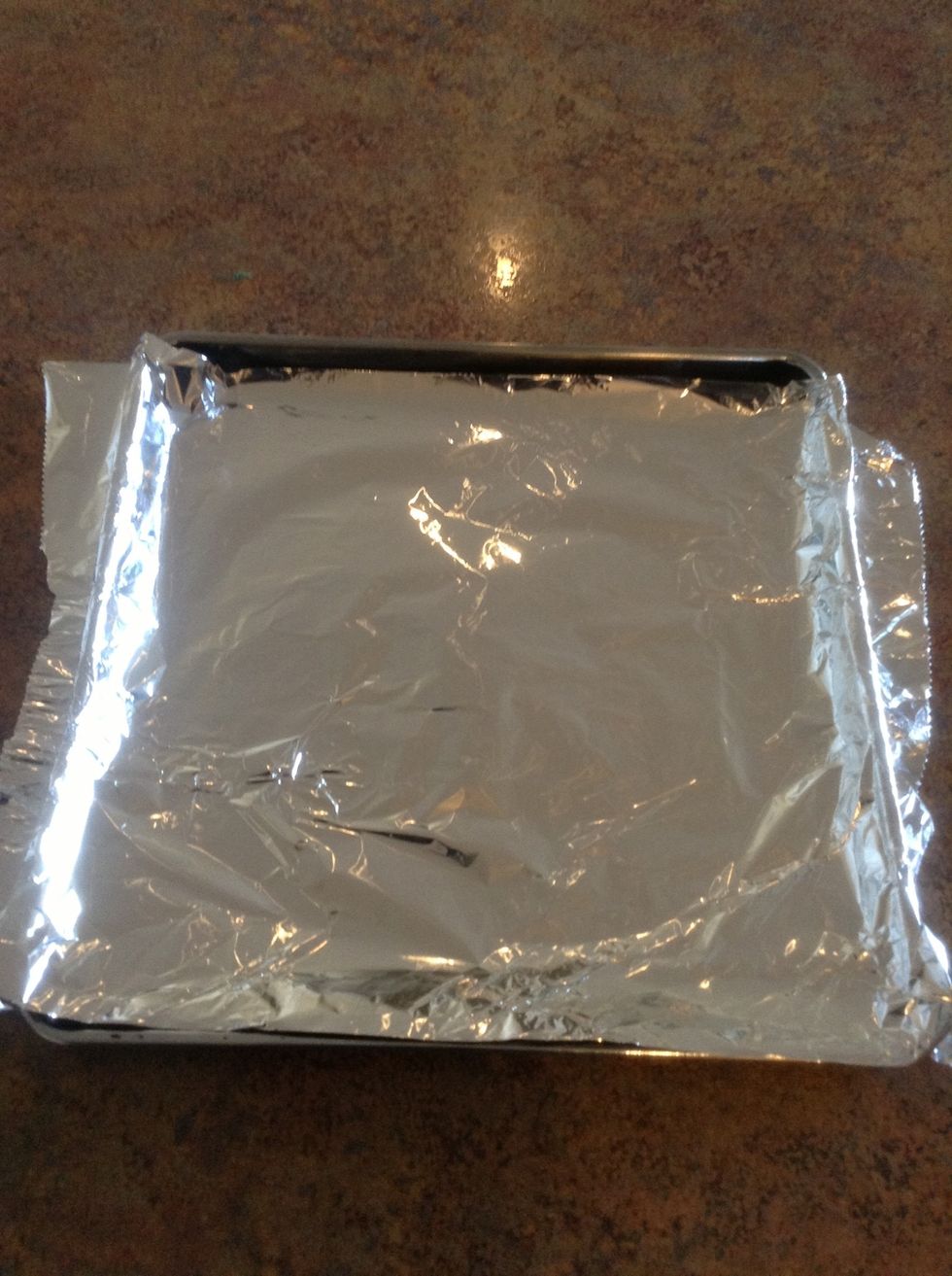 Take out baking sheet. Then line it with aluminum foil.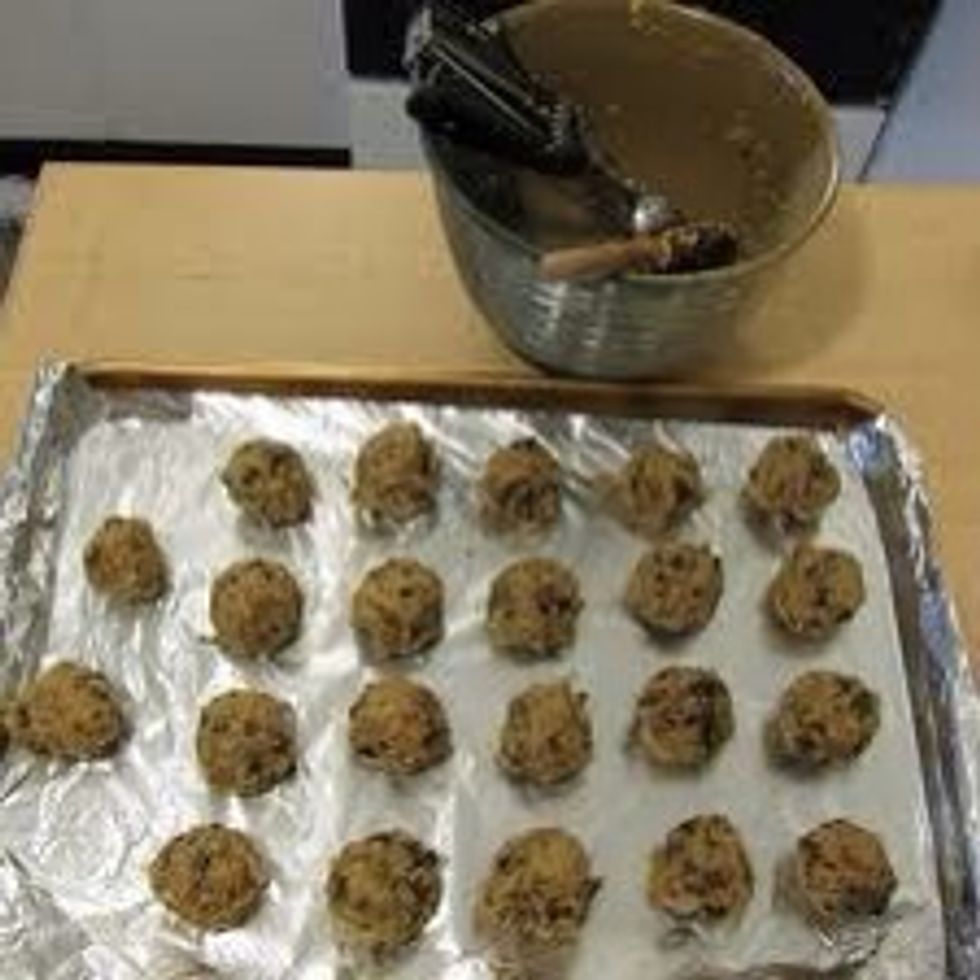 Place meatballs on baking sheet.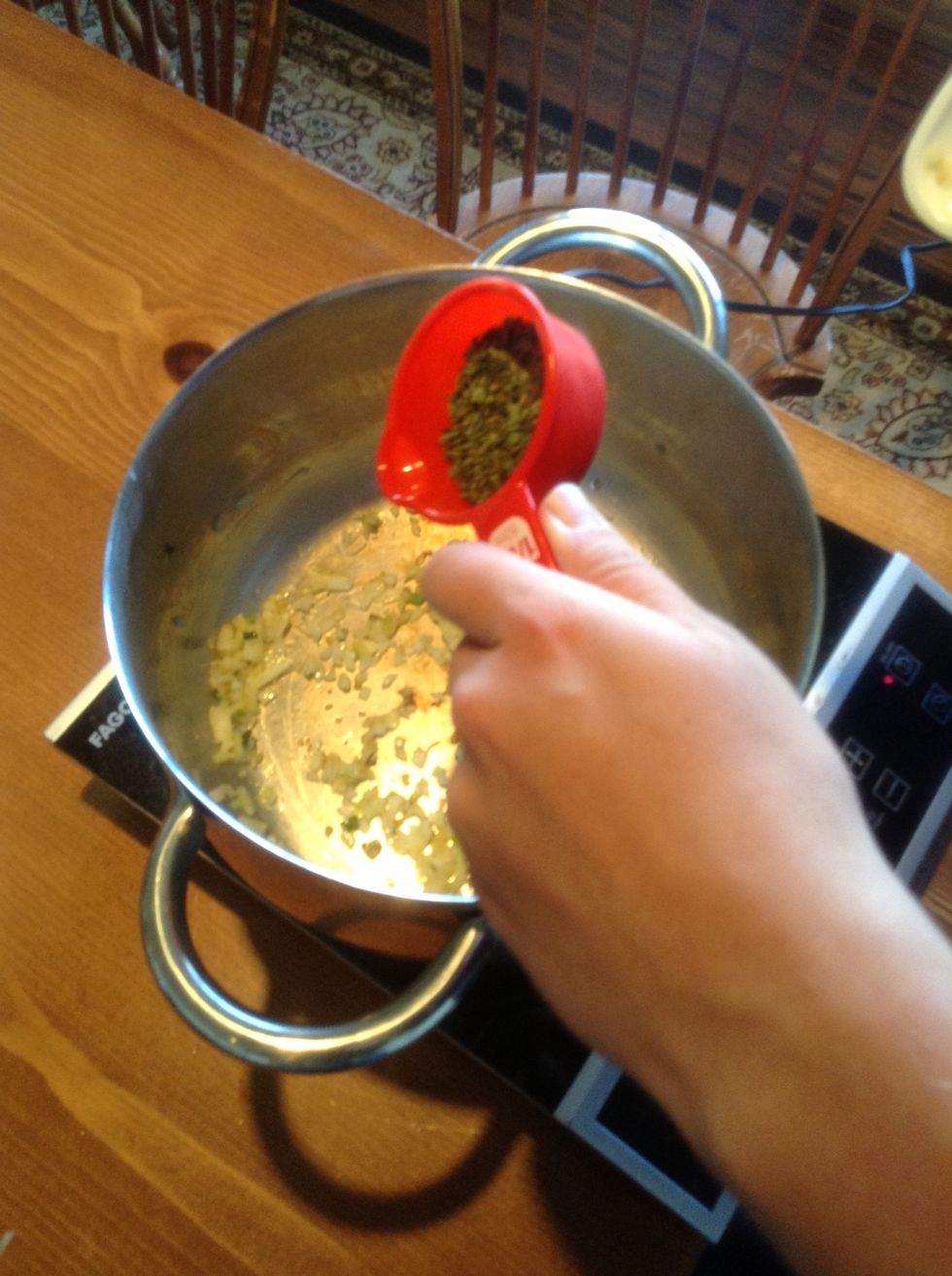 Add remaining Italian seasoning mix and cook for 2 minutes.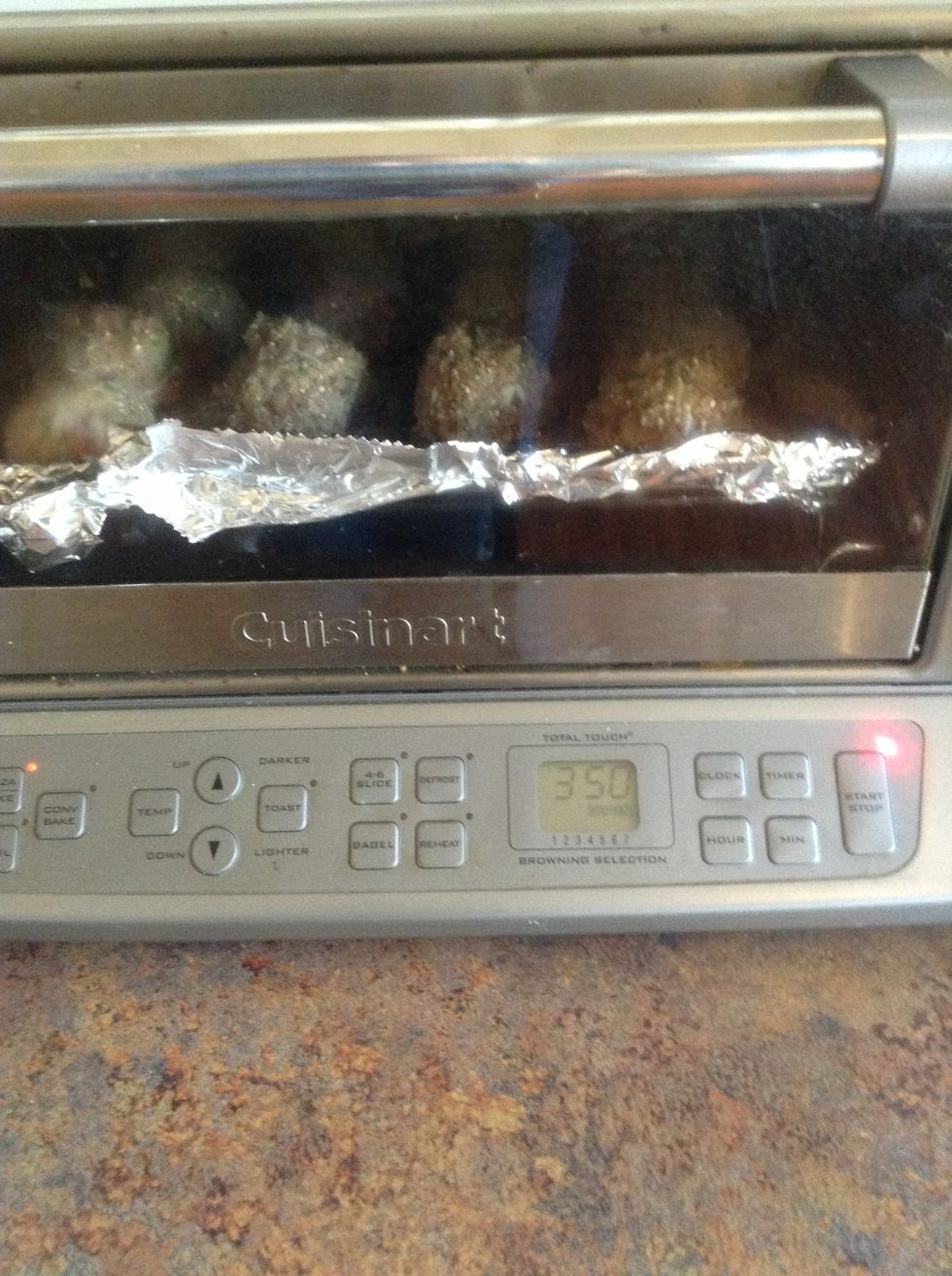 Bake meat balls at for 10 minutes in the 350* oven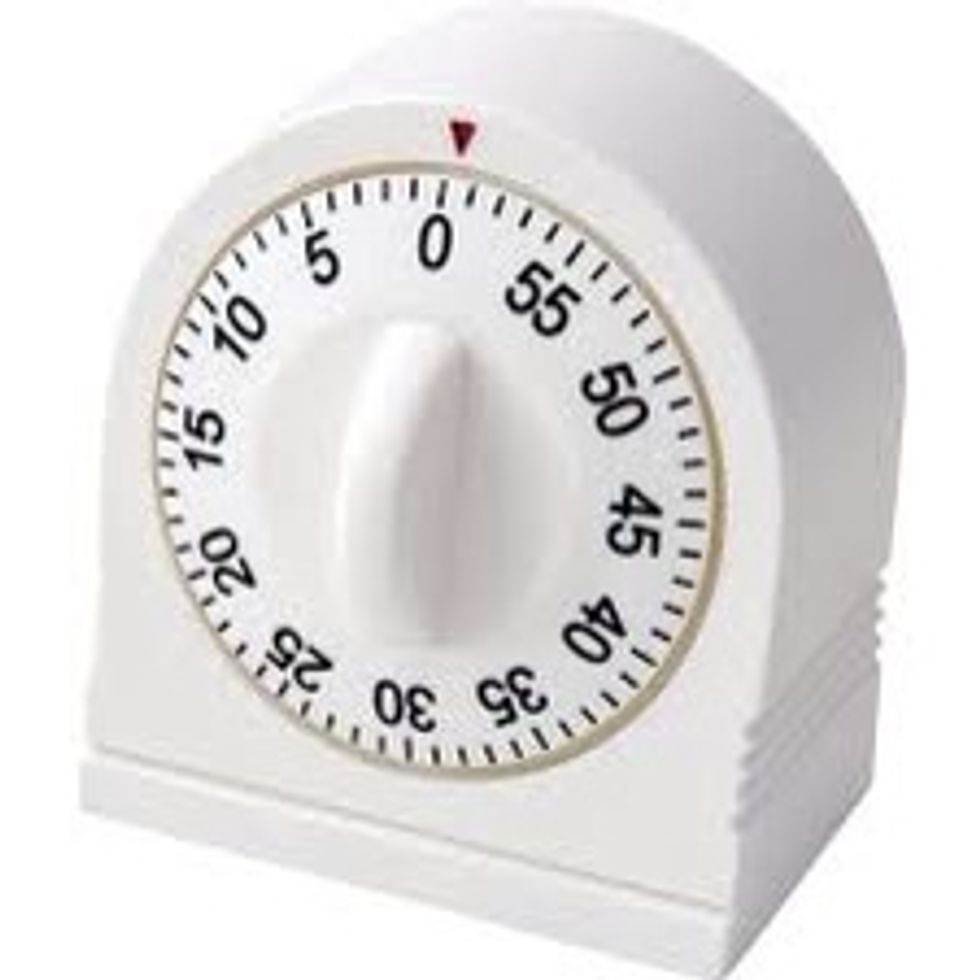 Turn meatballs over and bake for 10 more minutes. The meatballs should be golden brown when done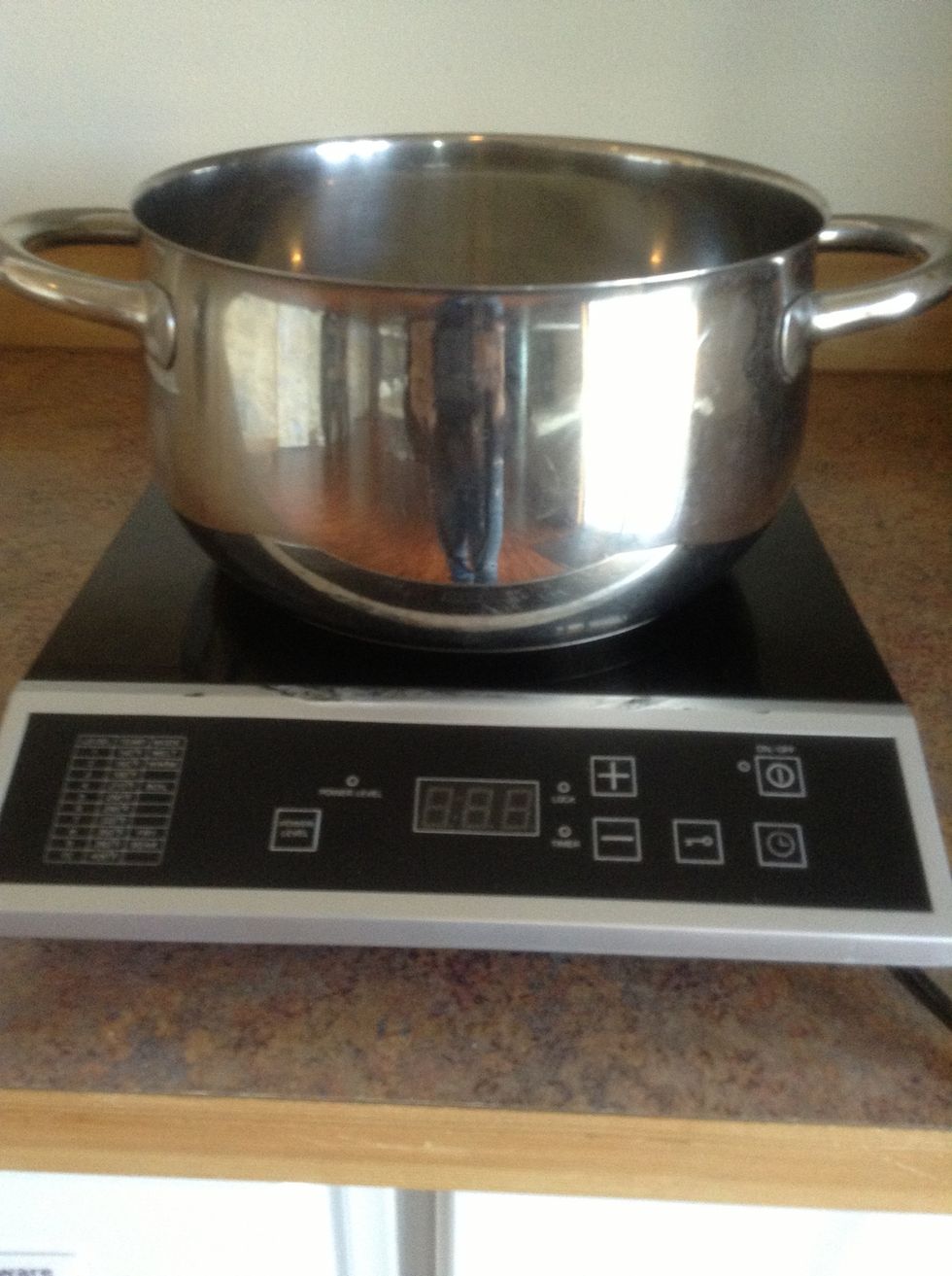 Place a large skillet on burner.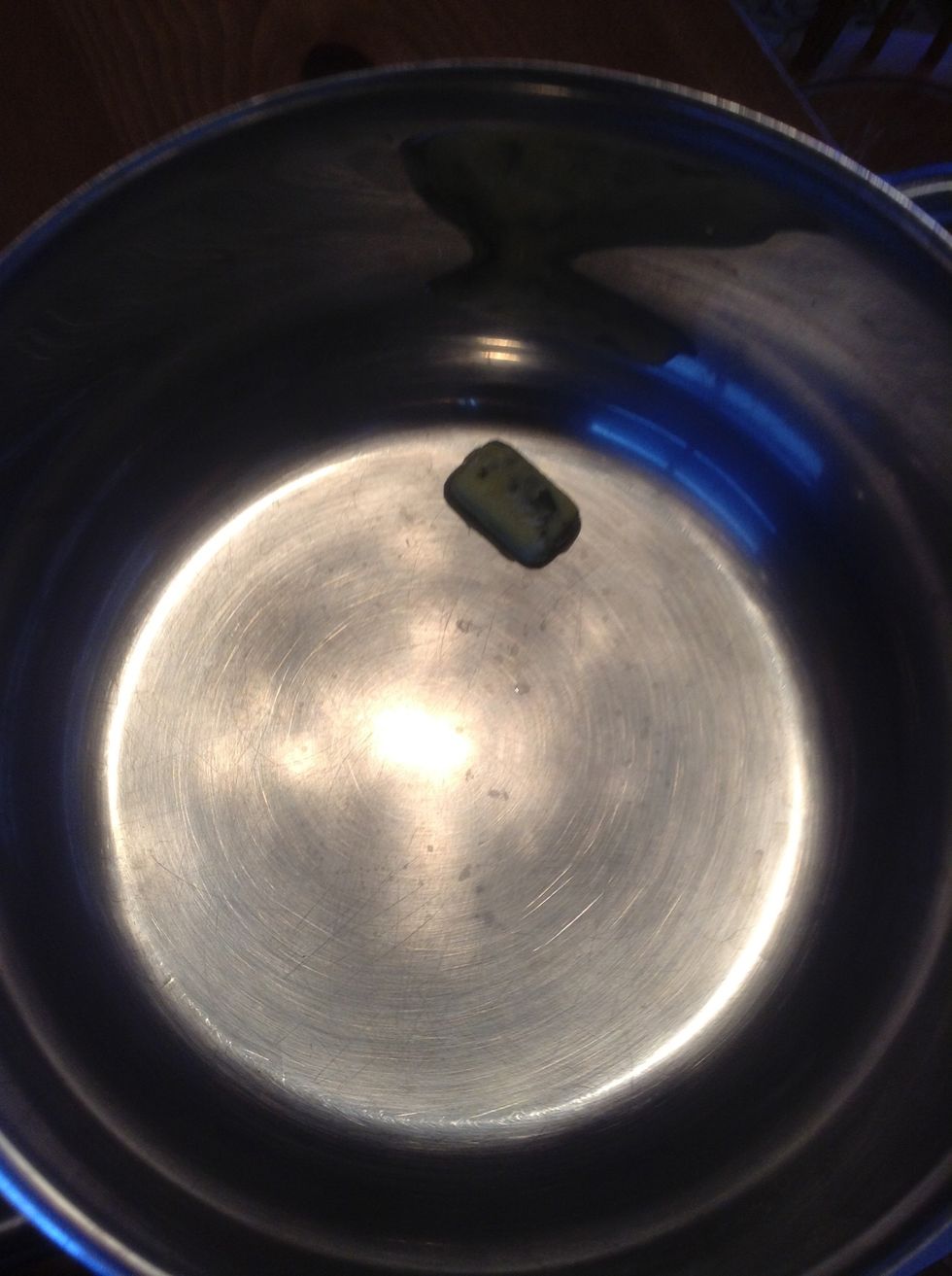 Add 1 basil and olive oil cube to cooking pot.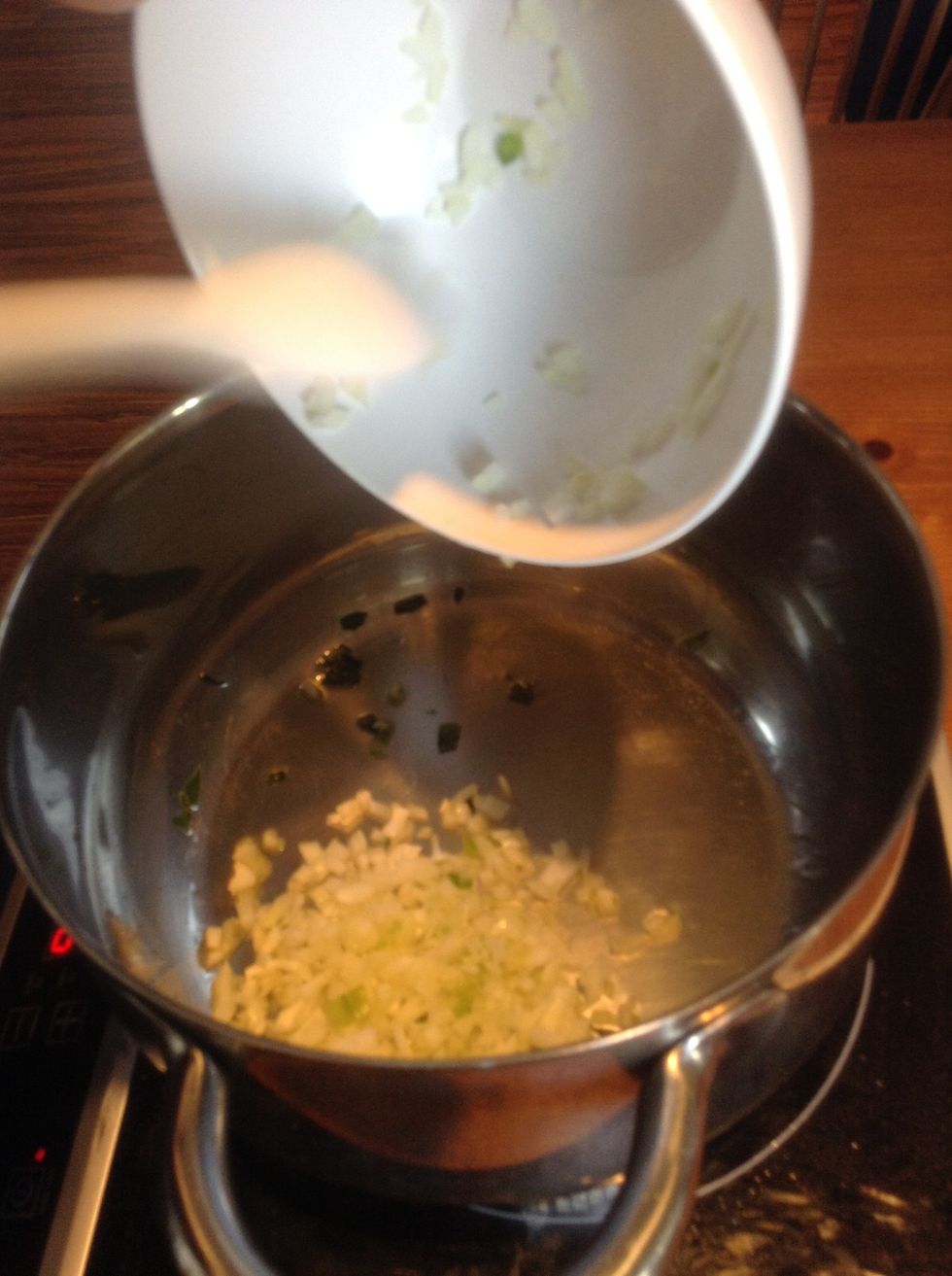 In the large skillet add the rest of the onion.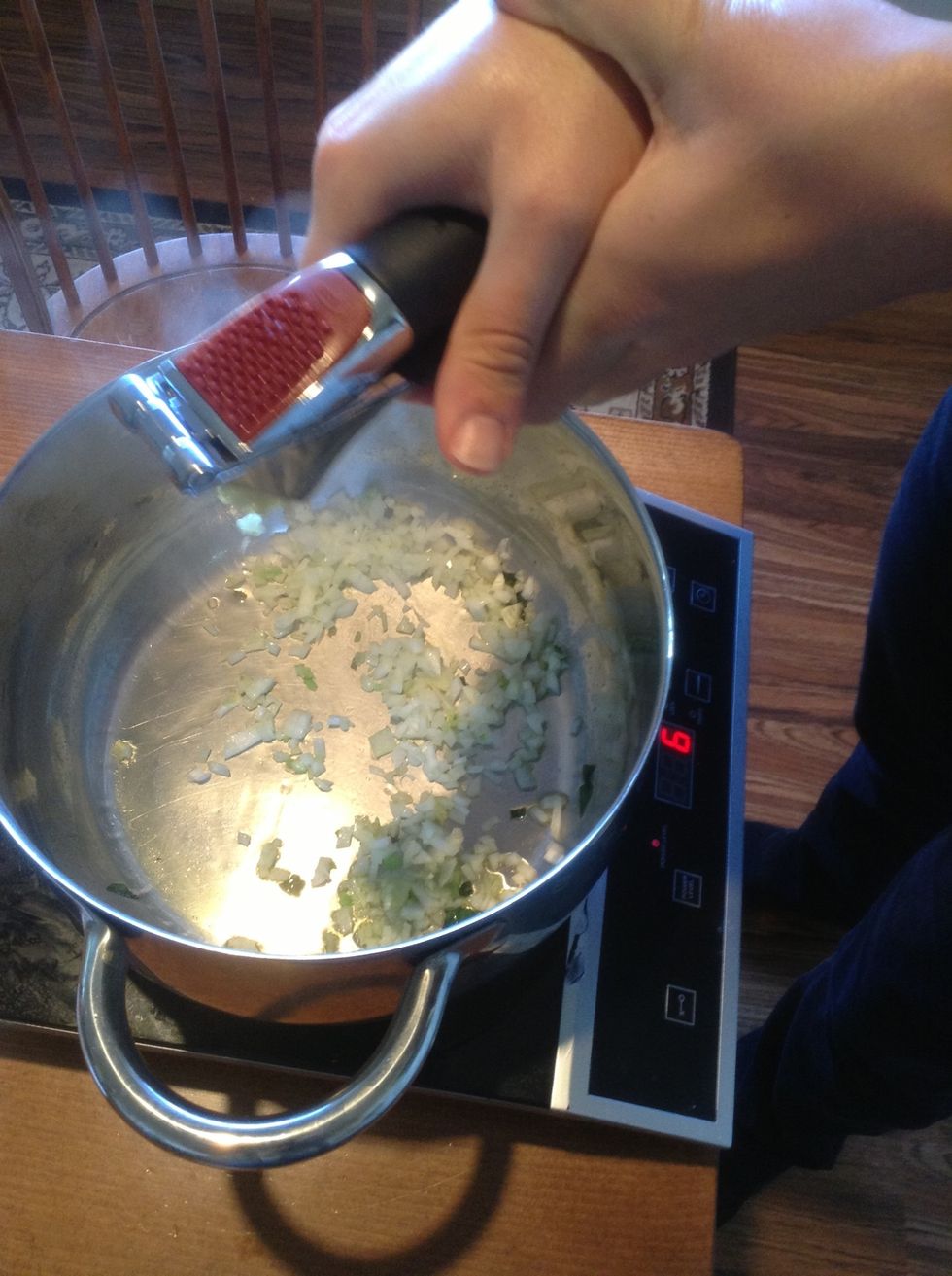 Then using garlic press over the skillet. Put one clove at a time in press and squeeze the handles together.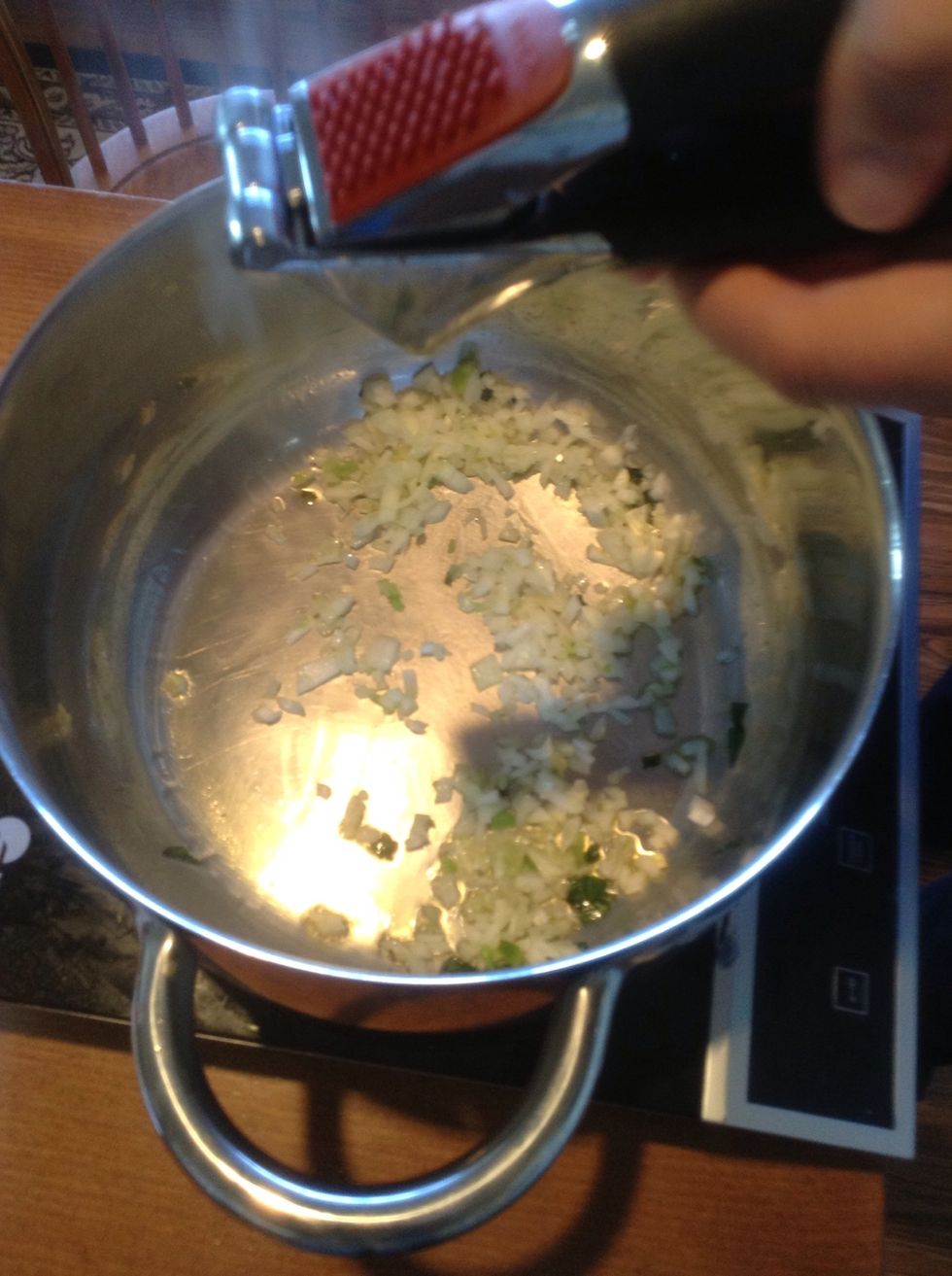 Cook onions and garlic until the onions are soft.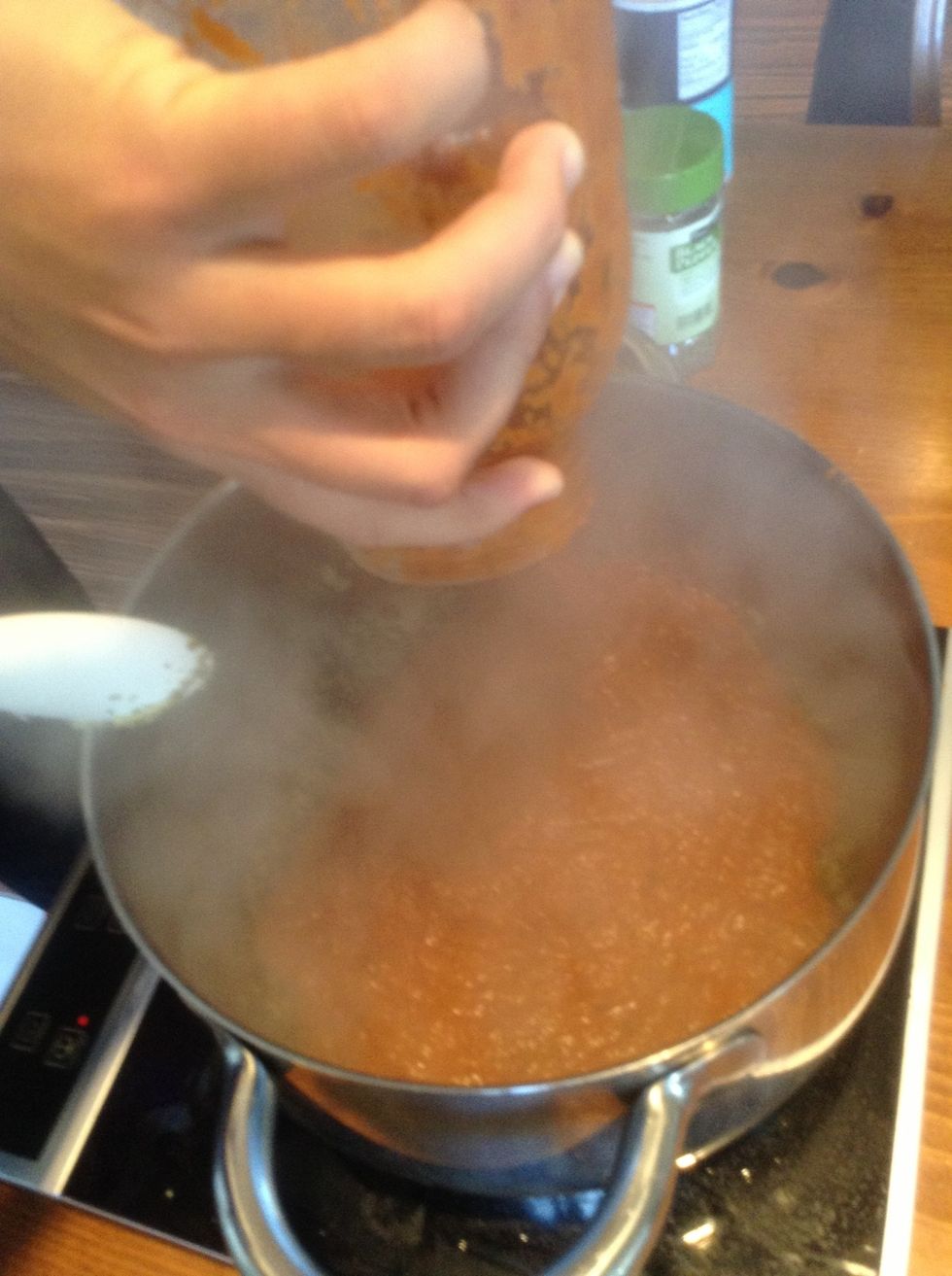 Add spaghetti sauce to cooking pot.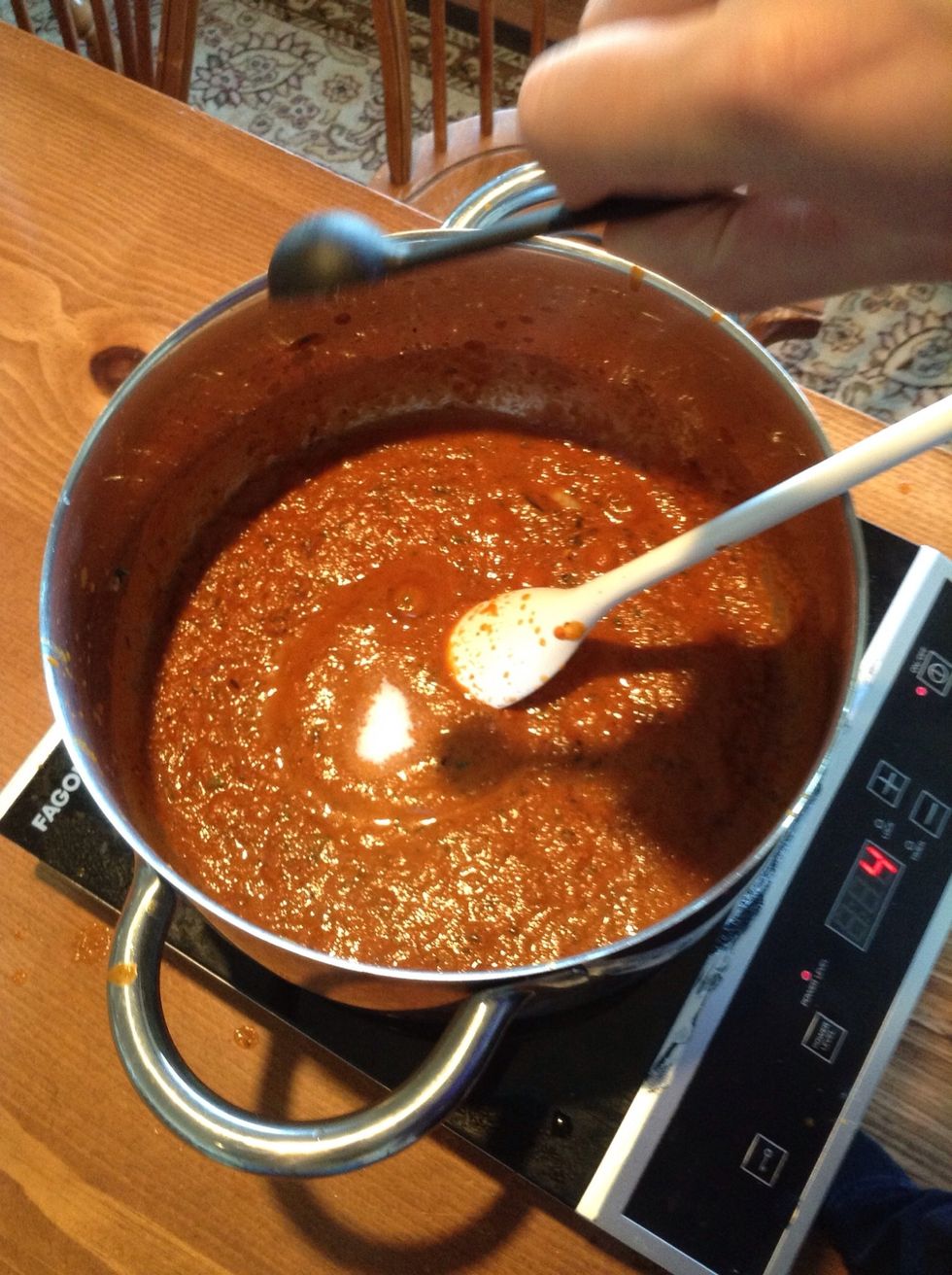 Add 2 teaspoon salt to sauce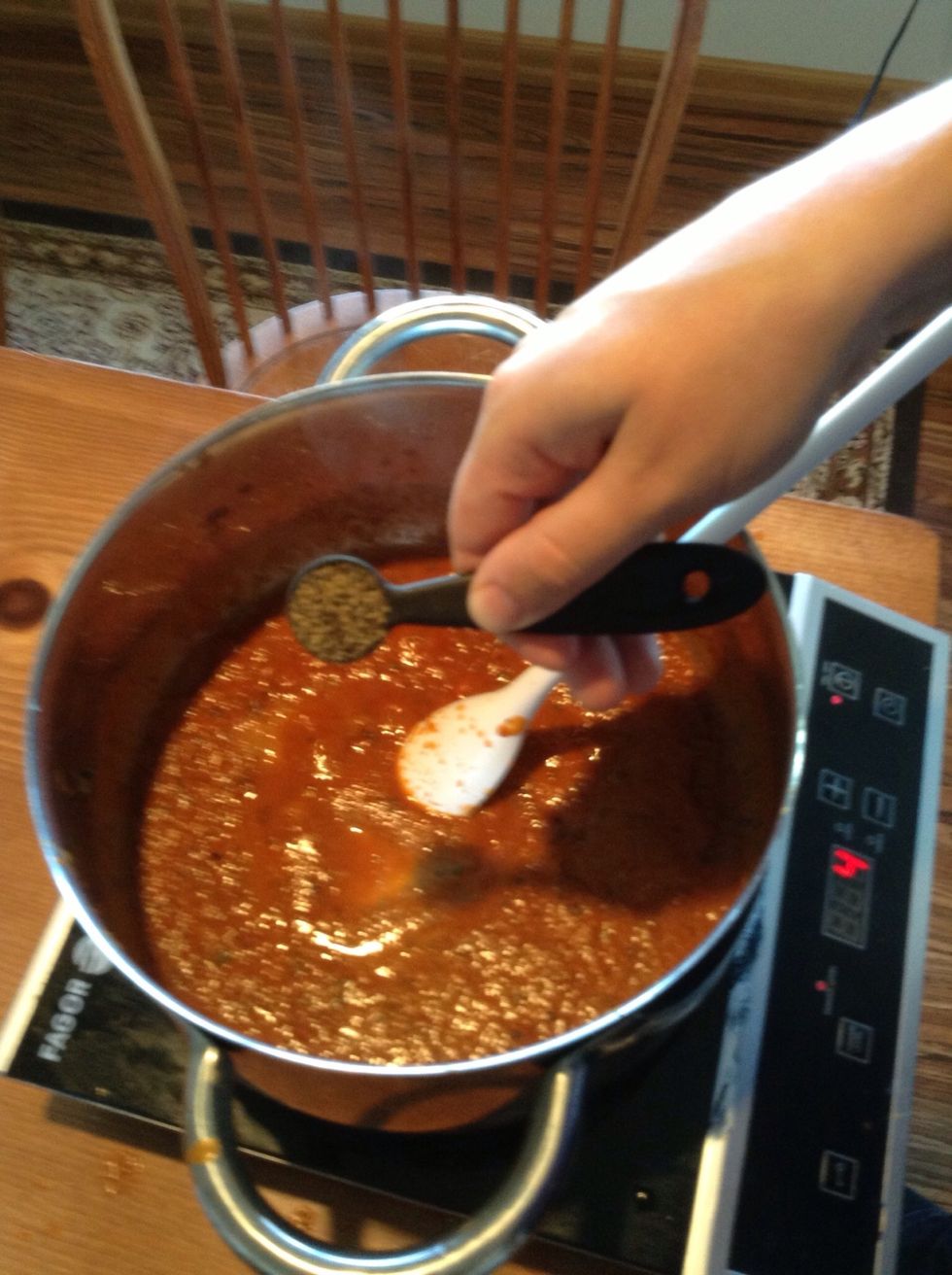 Add 1 teaspoon pepper to sauce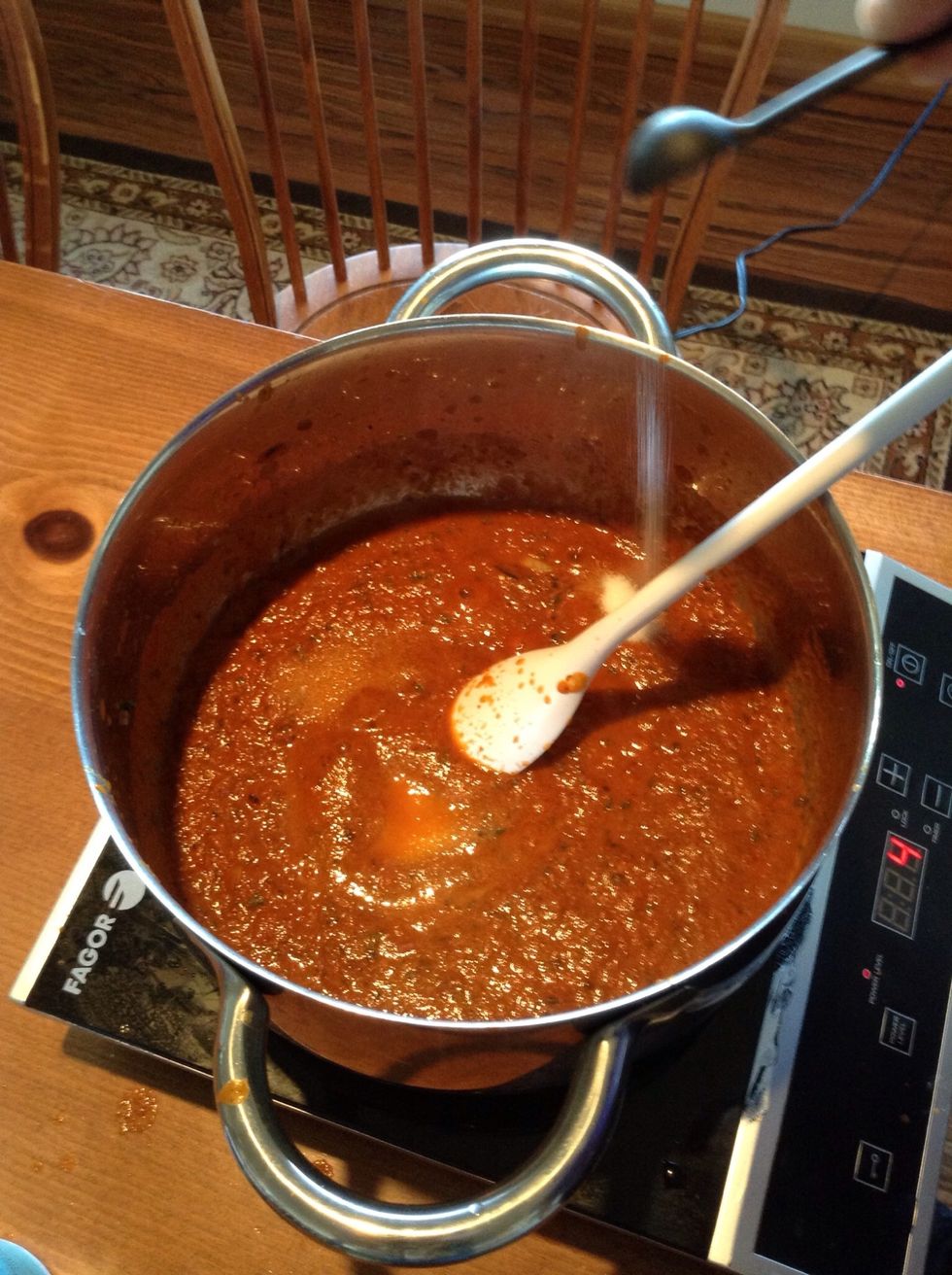 Stir salt and pepper into sauce.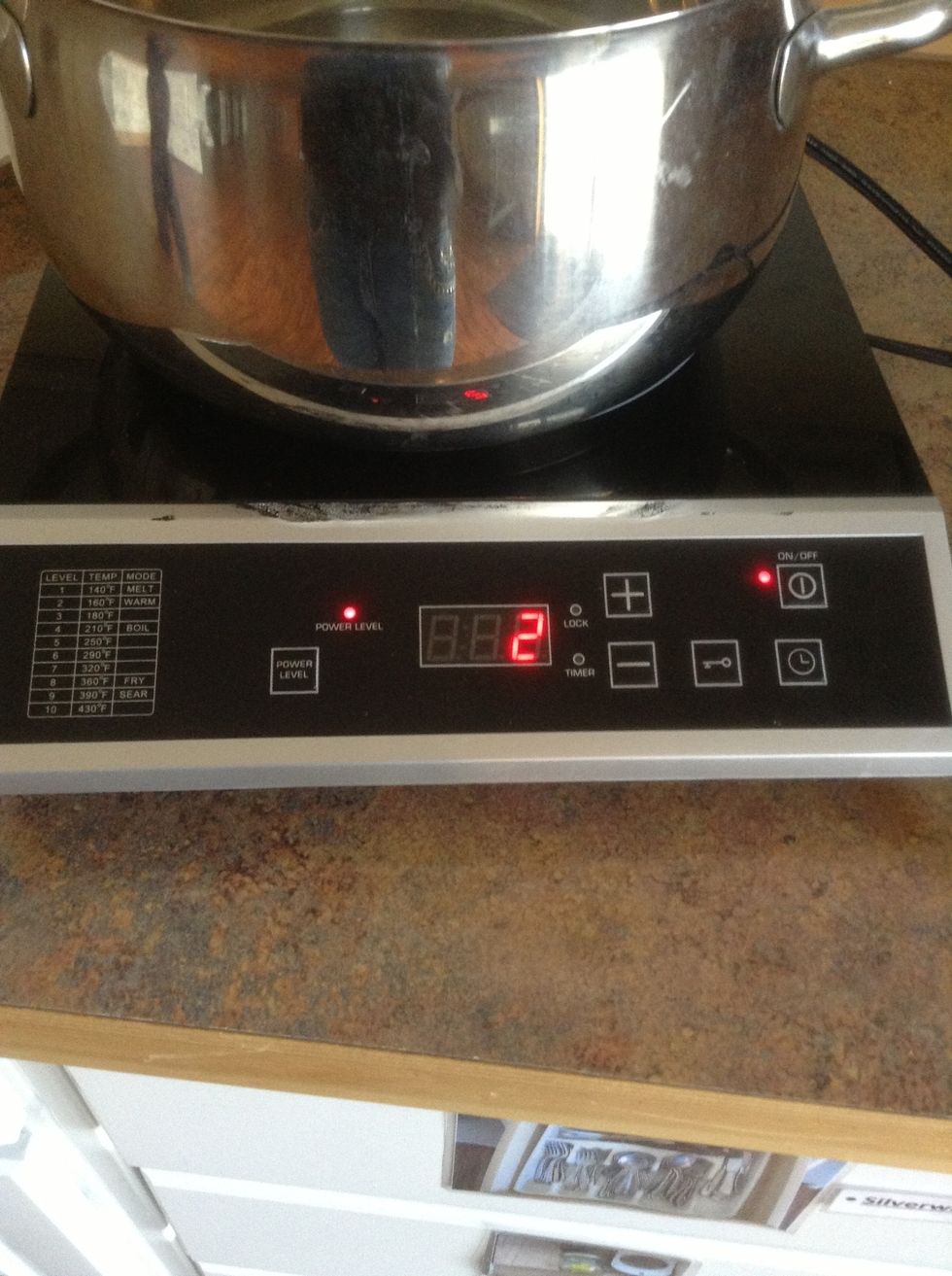 Turn the burner down to 2. Let the sauce simmer. This will allow the seasoning to blend in with the sauce.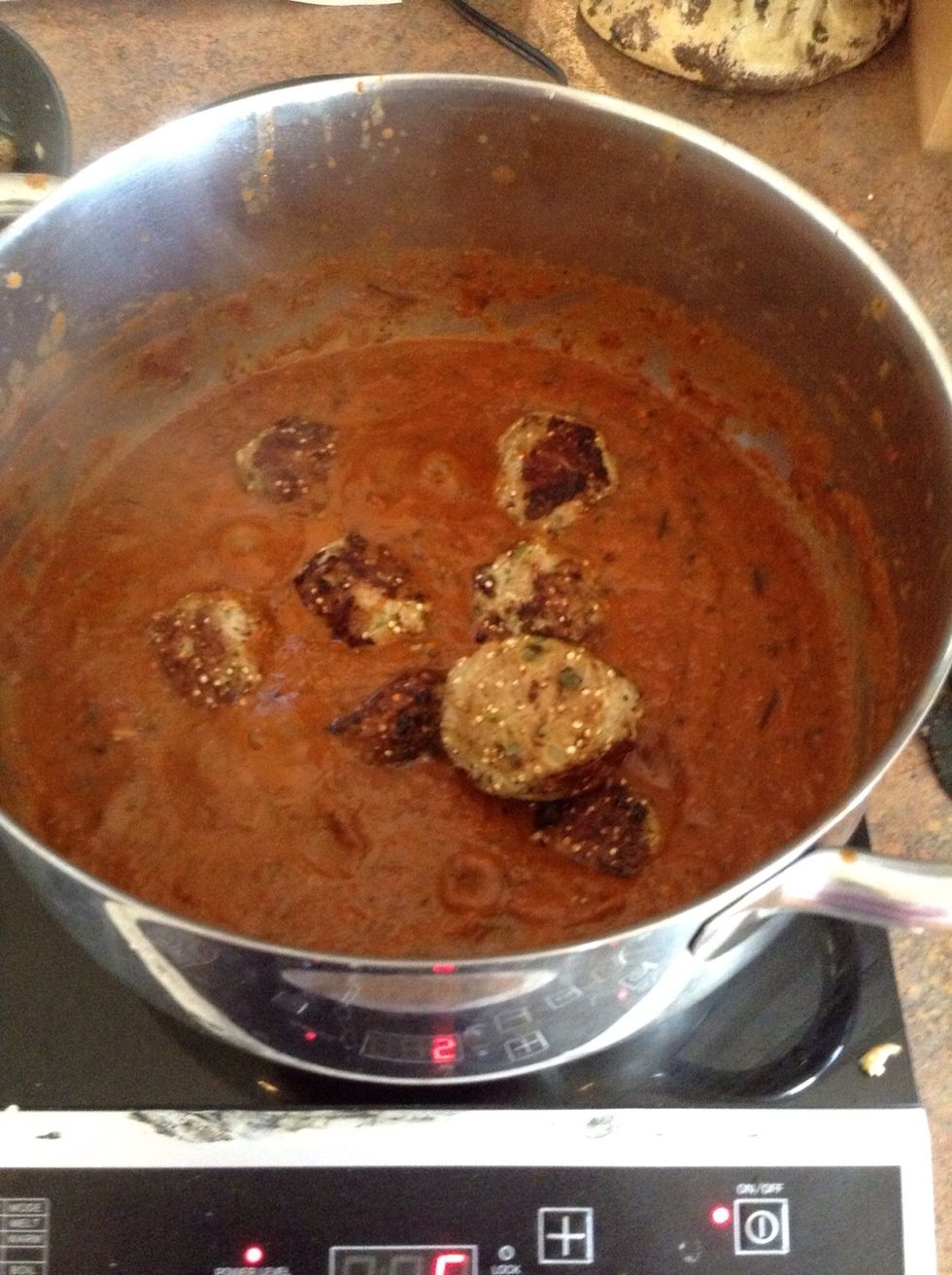 Add meat balls to sauce and simmer for 5 minutes.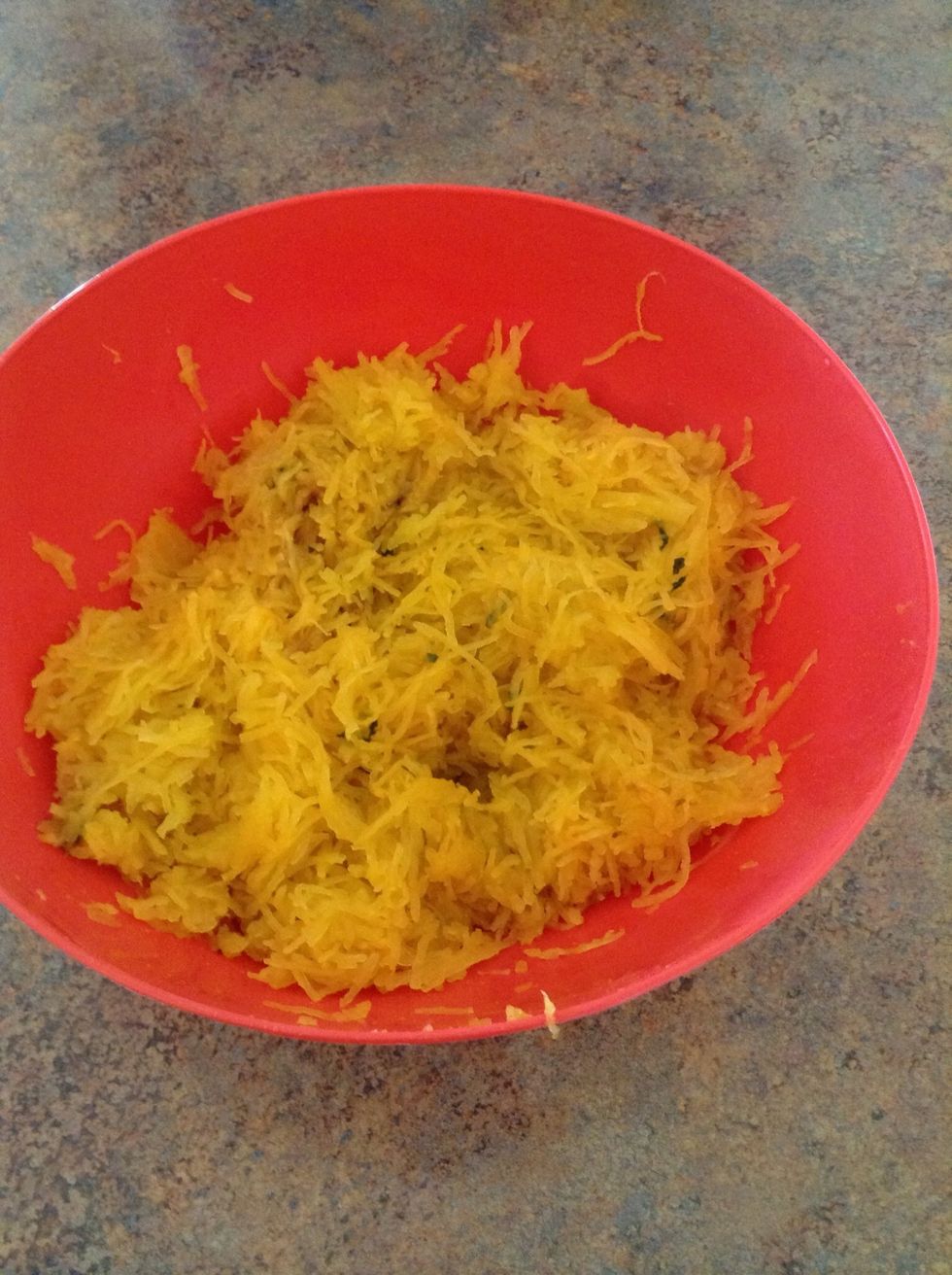 Add 2 teaspoon salt to sauce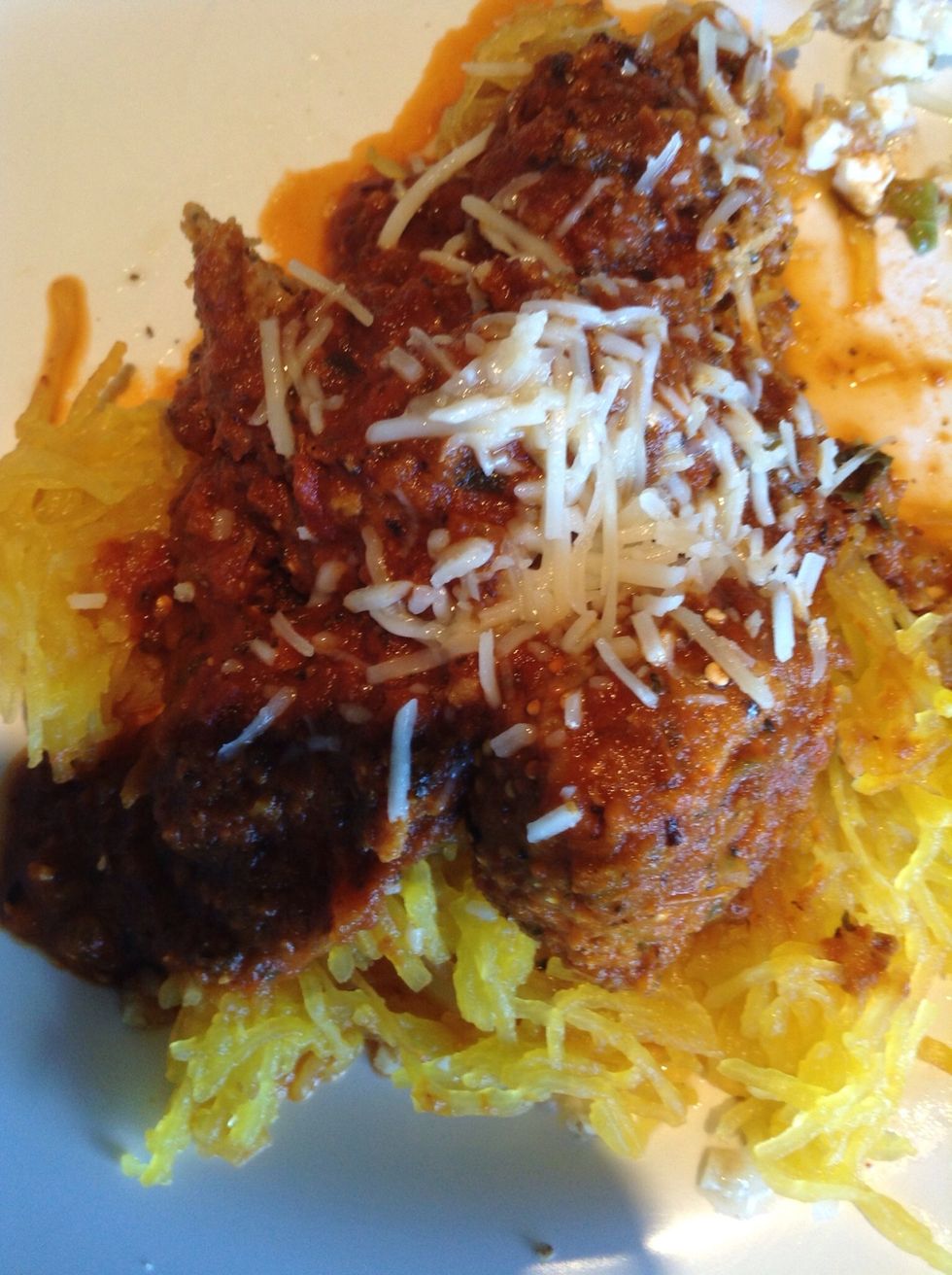 Top the spaghetti squash with sauce, meatballs, and Parmesan cheese.
Tools: 2 baking sheets
1 cooking pot
1 bowl
Chopping machine
2 Forks
2 mixing spoons
Garlic press
Measuring cups
Measuring spoons
Cutting board
Knife
Wire strainer
Preheated oven 400*
Preheated oven 350*
Skillet
Aluminium foil
Ingredients:
1 spaghetti squash
2 pounds ground turkey
1 cup Parmesan cheese
1/4 cup Parmesan cheese for topping
4 garlic cloves
1/3 cup Italian seasoning (basil,parsley,oregano)
2 eggs
3/4 cup quinoa
1 green pepper
2/3 cup onion
2 basil and olive oil cubes
1 quart tomato sauce
Salt and pepper
The Trellis Center
The Trellis Center is a non-profit agricultural based vocation and life skill center for young adults with autism and other disabilities.