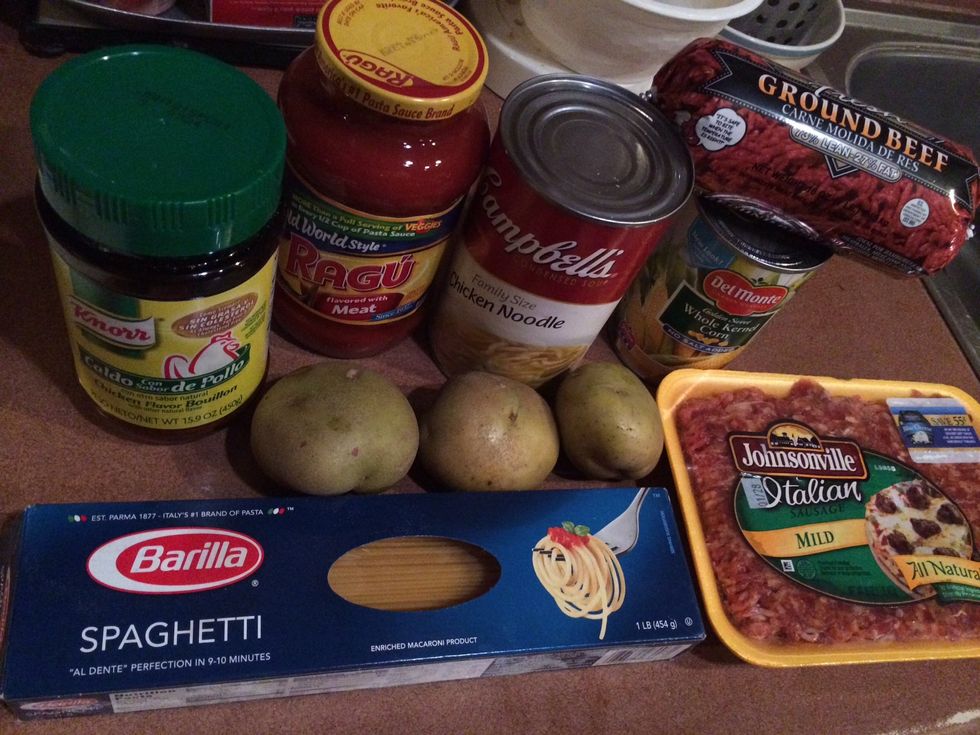 Gather all your ingredients👉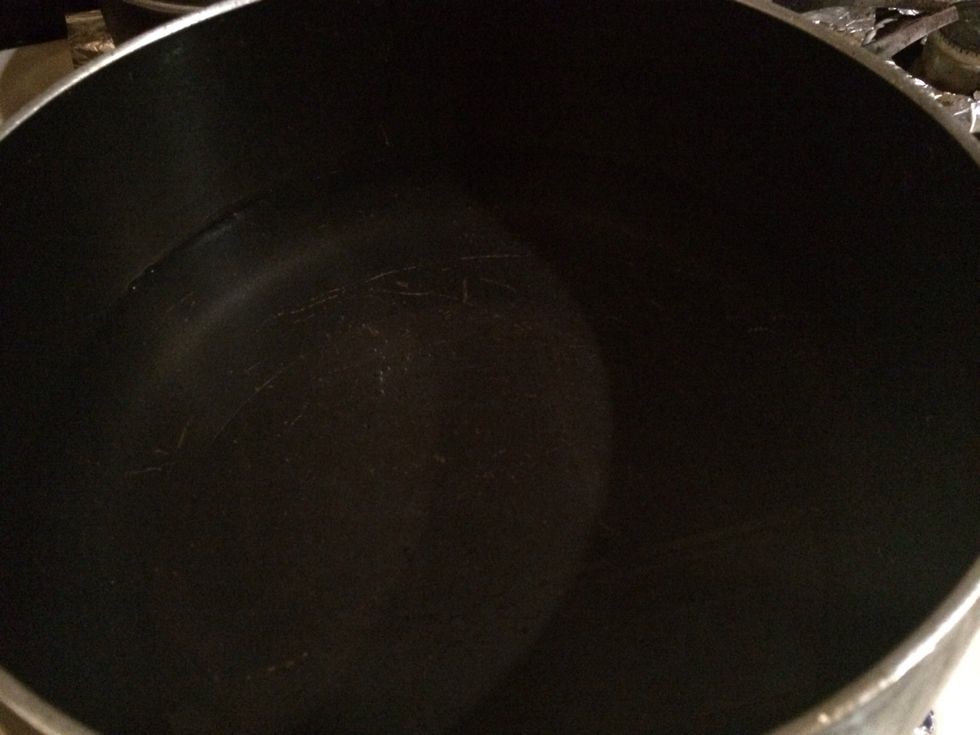 Boil your drinking water in a large pot👉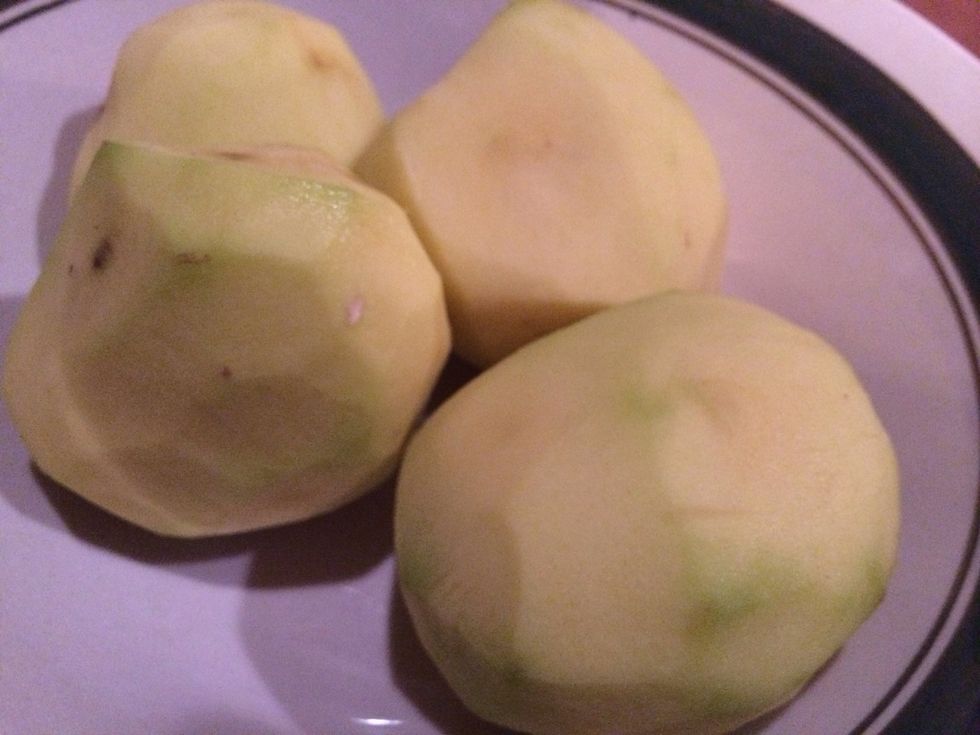 Peel your potatoes👉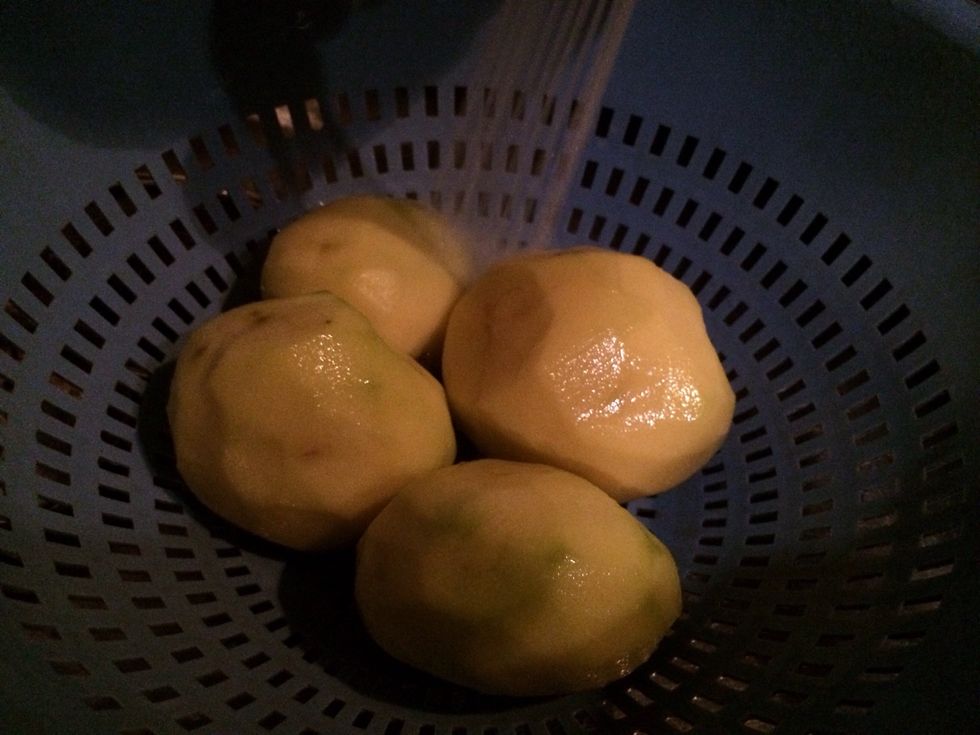 Wash your potatoes👉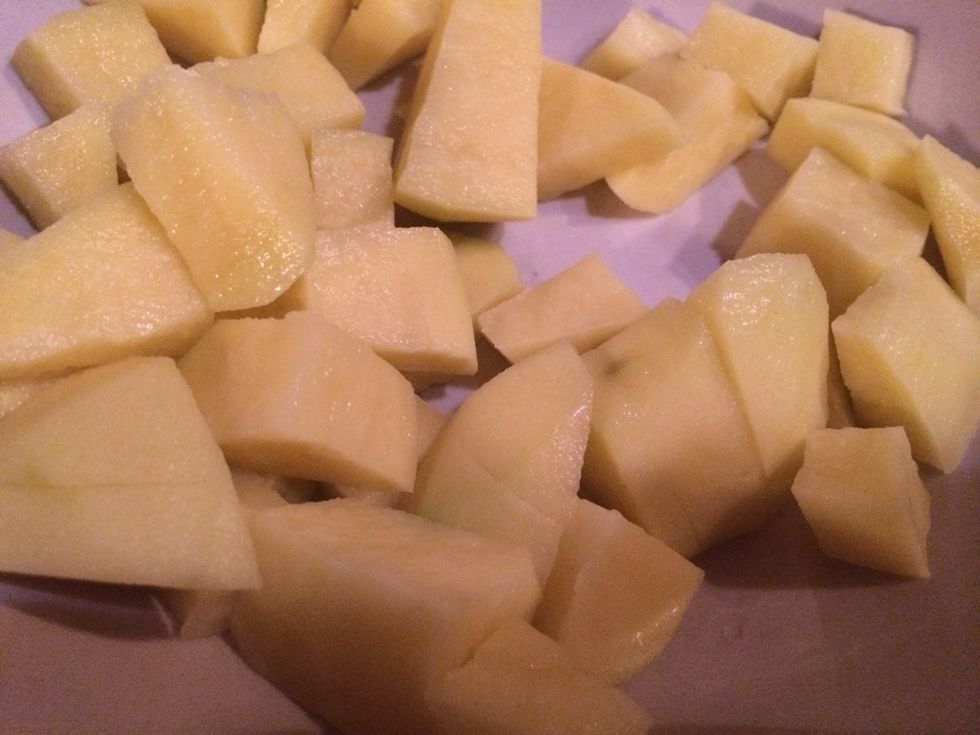 Chop your potatoes into cubes👉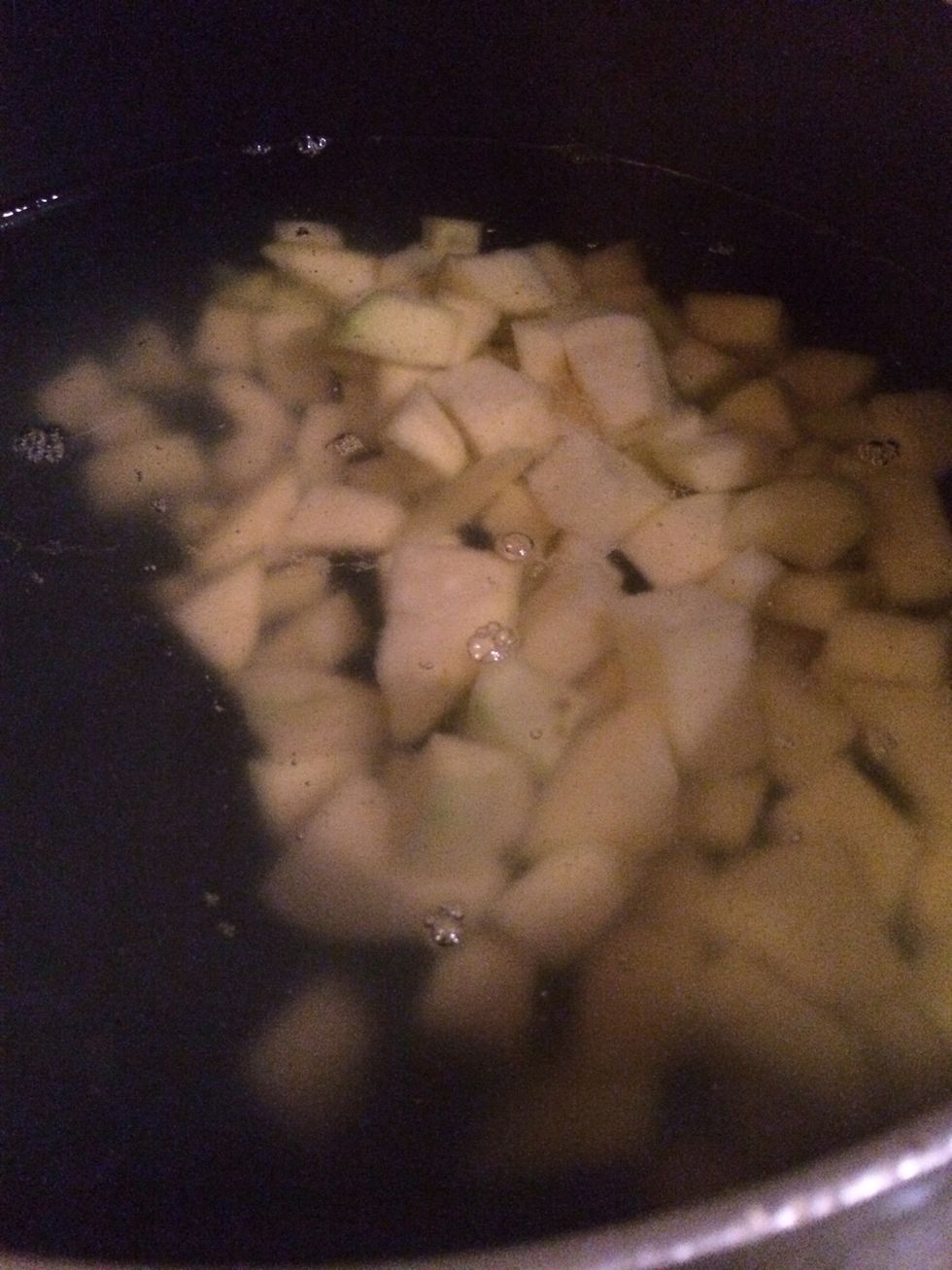 Add your potatoes into boiling water to cook👉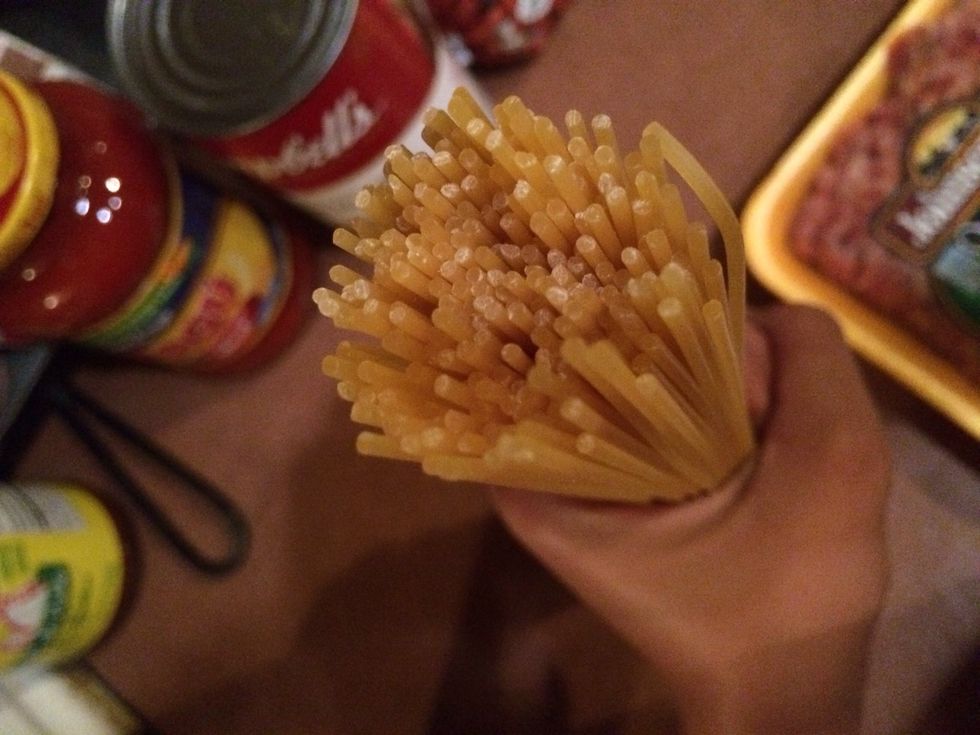 Important… Use only a handful of spaghetti not the whole box👉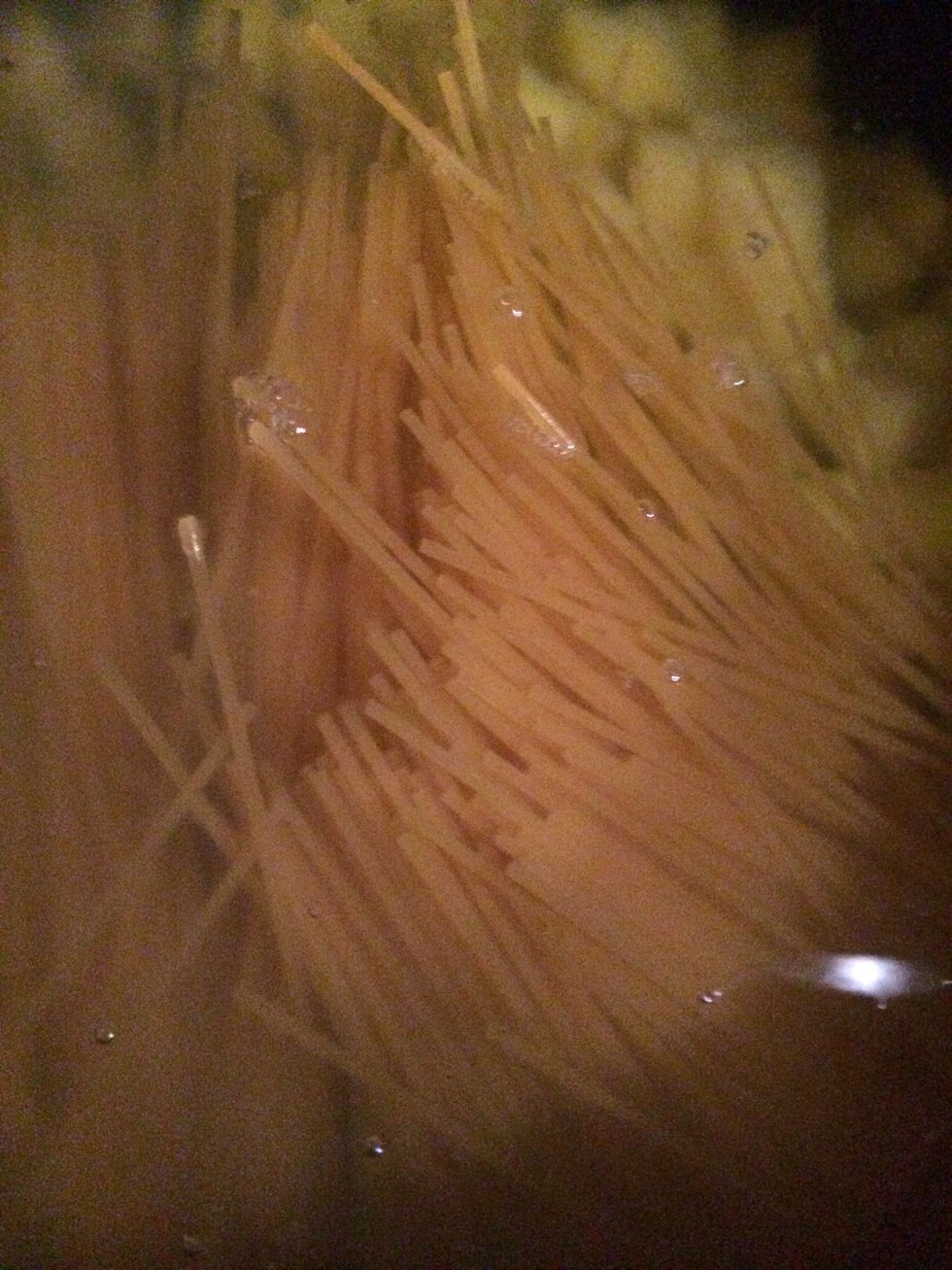 I like to Break my spaghetti (optional) & now add Spaghetti to boiling water.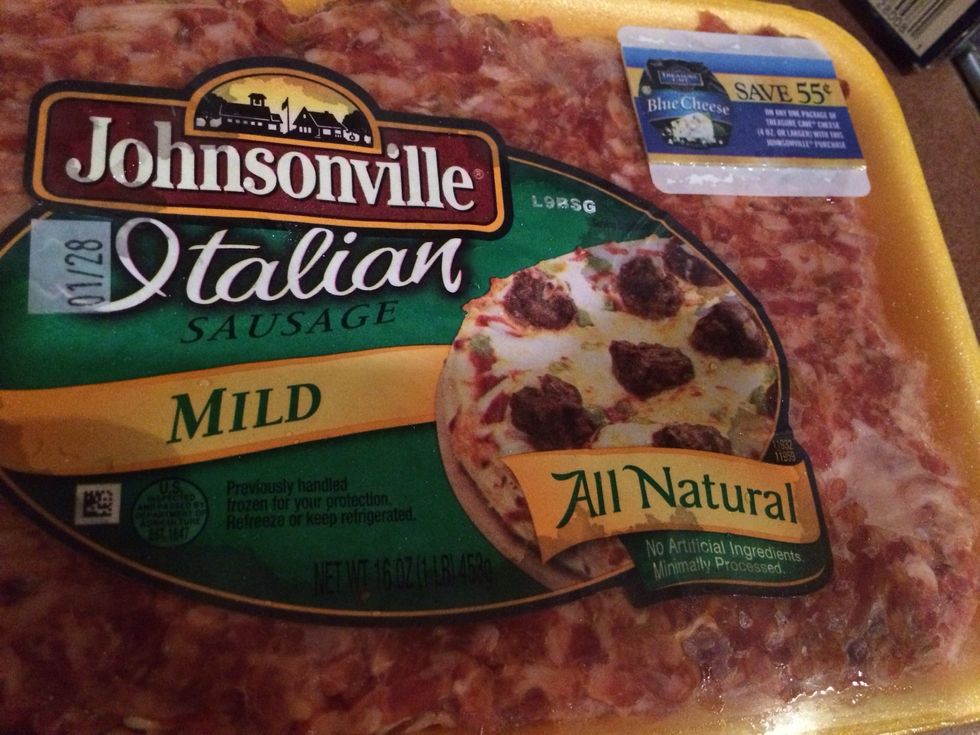 Grab your Italian sausage👉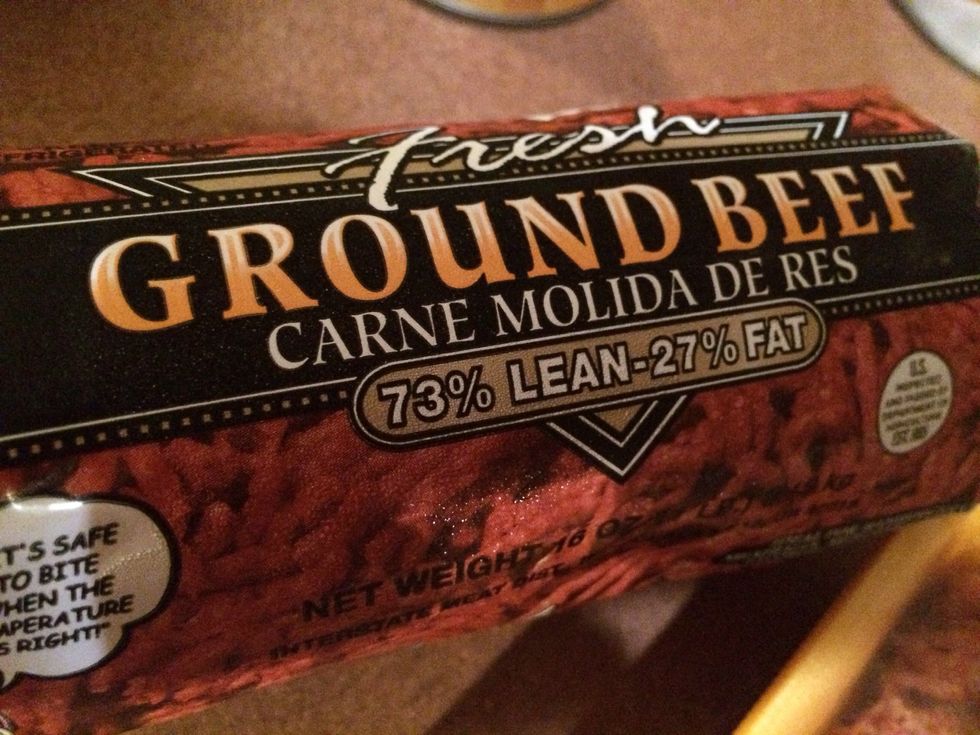 Also grab your ground beef👉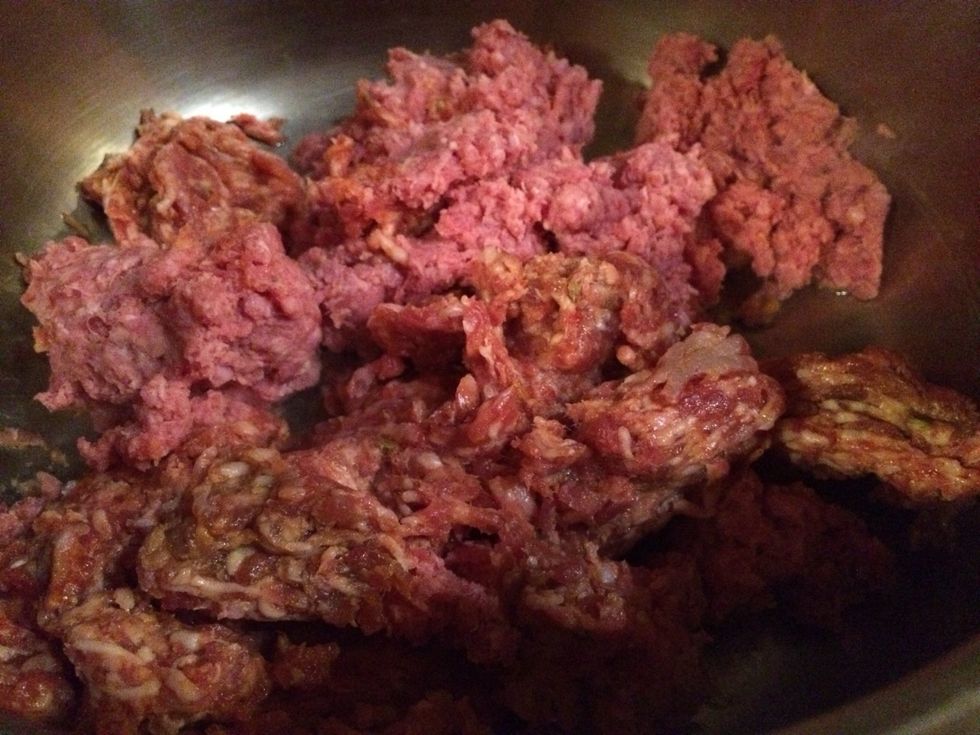 mix them together & on a medium-high pan cook both meats together👉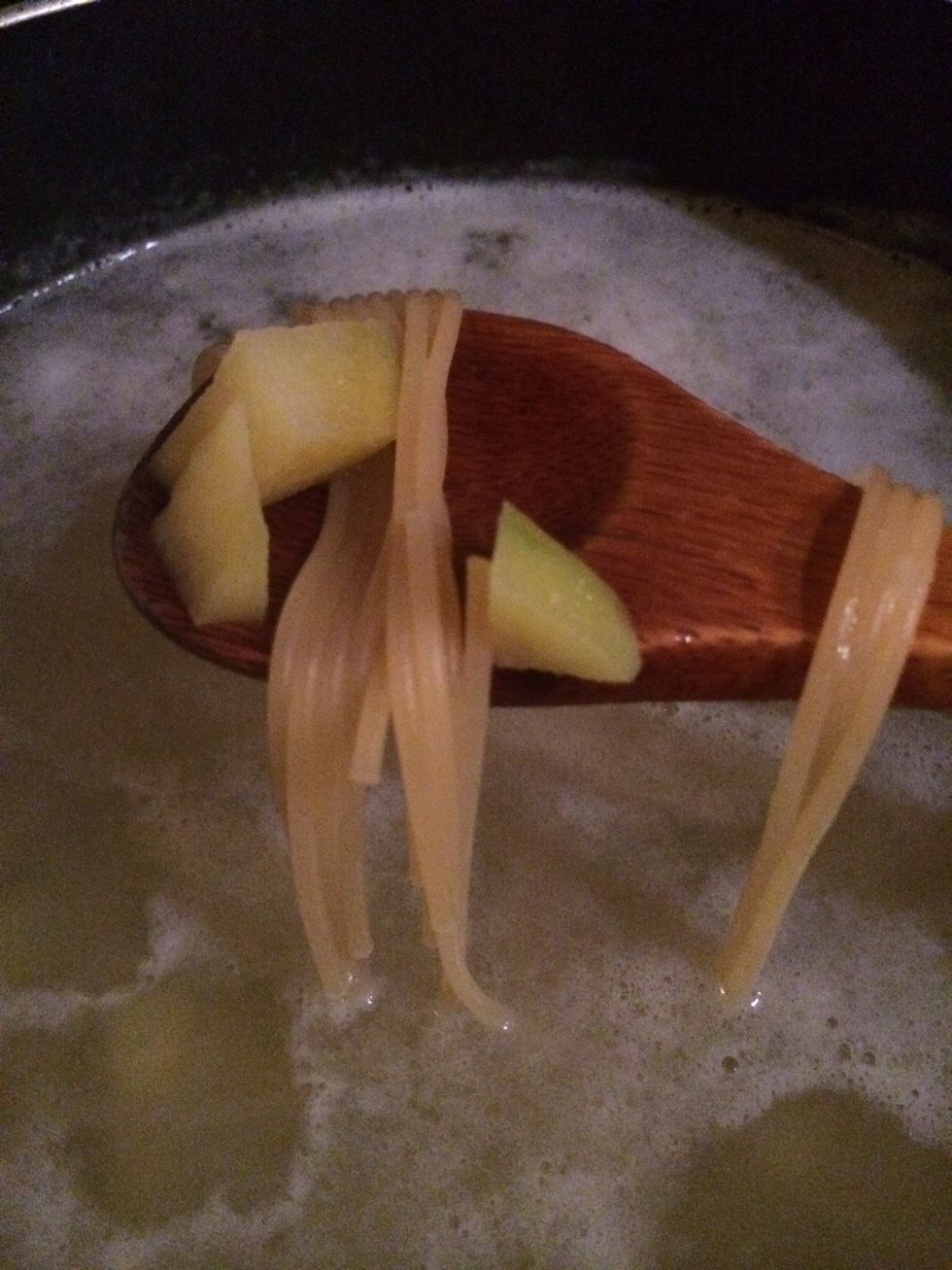 check on your potatoes and spaghetti, you don't want them to overcook👉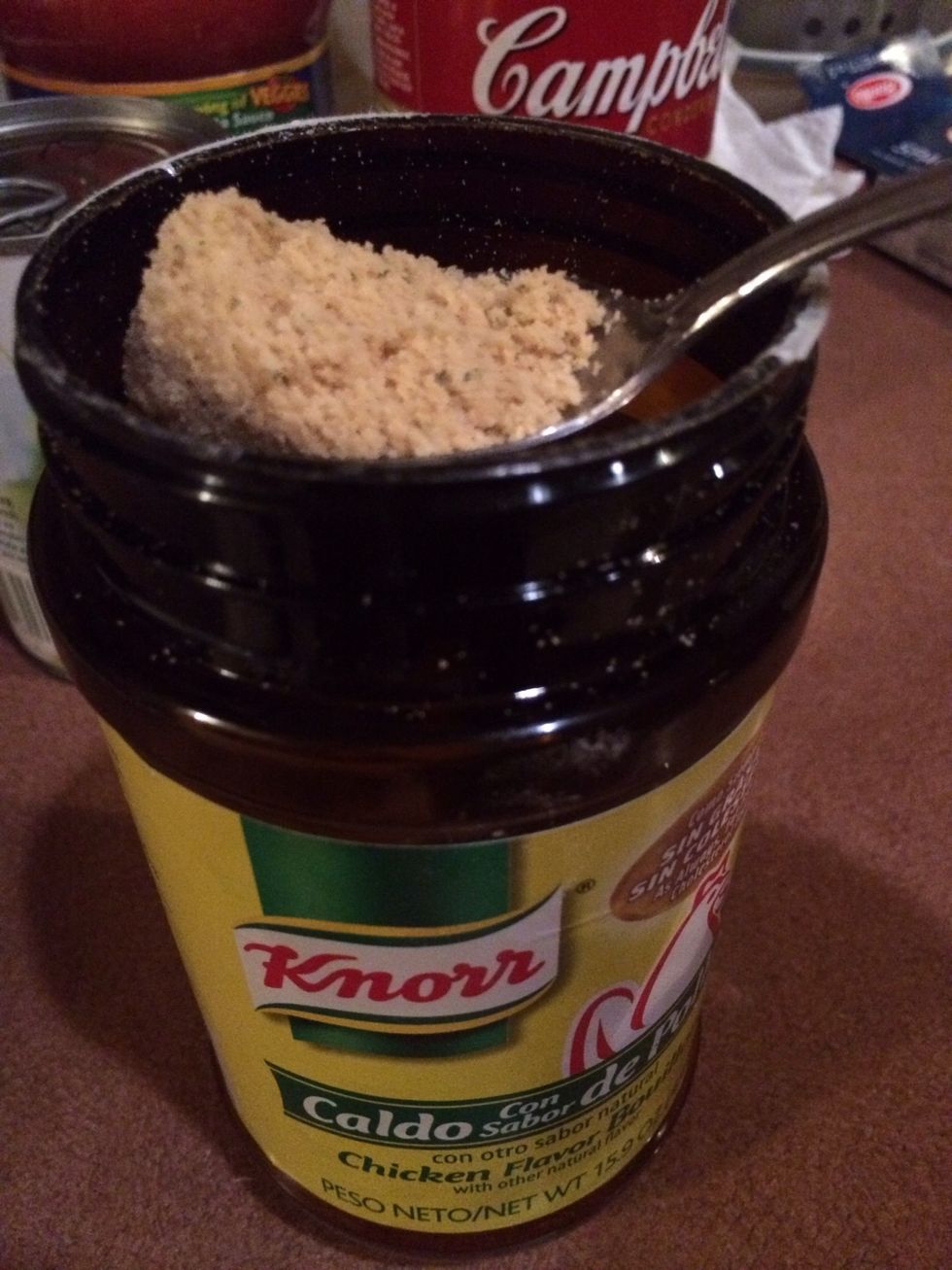 now add your chicken bouillon to taste. All depends if you like a lot of salt or not so much salt.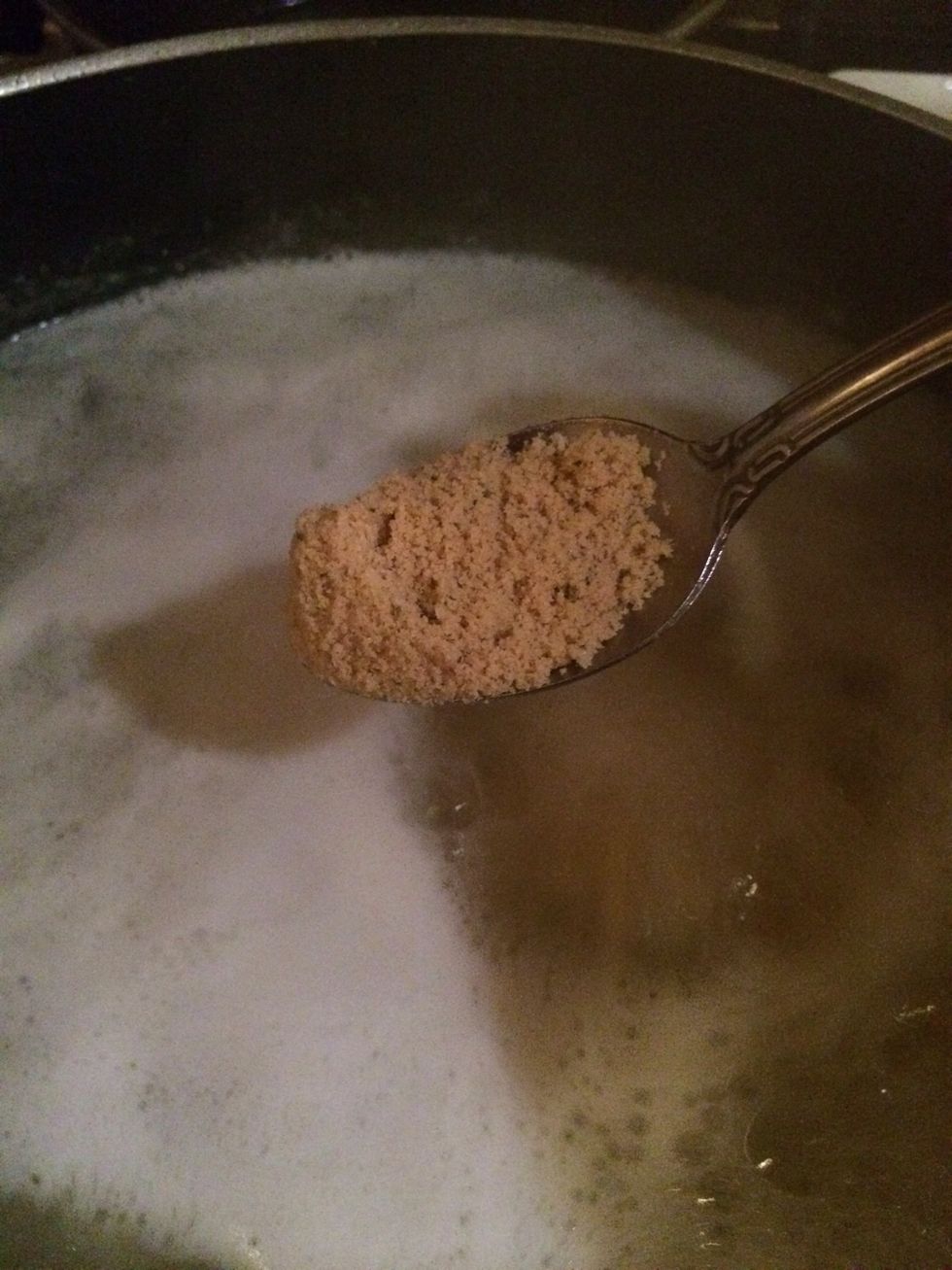 Like this.... I did add a lot more knorr down the line of cooking. Again measure knorr to taste.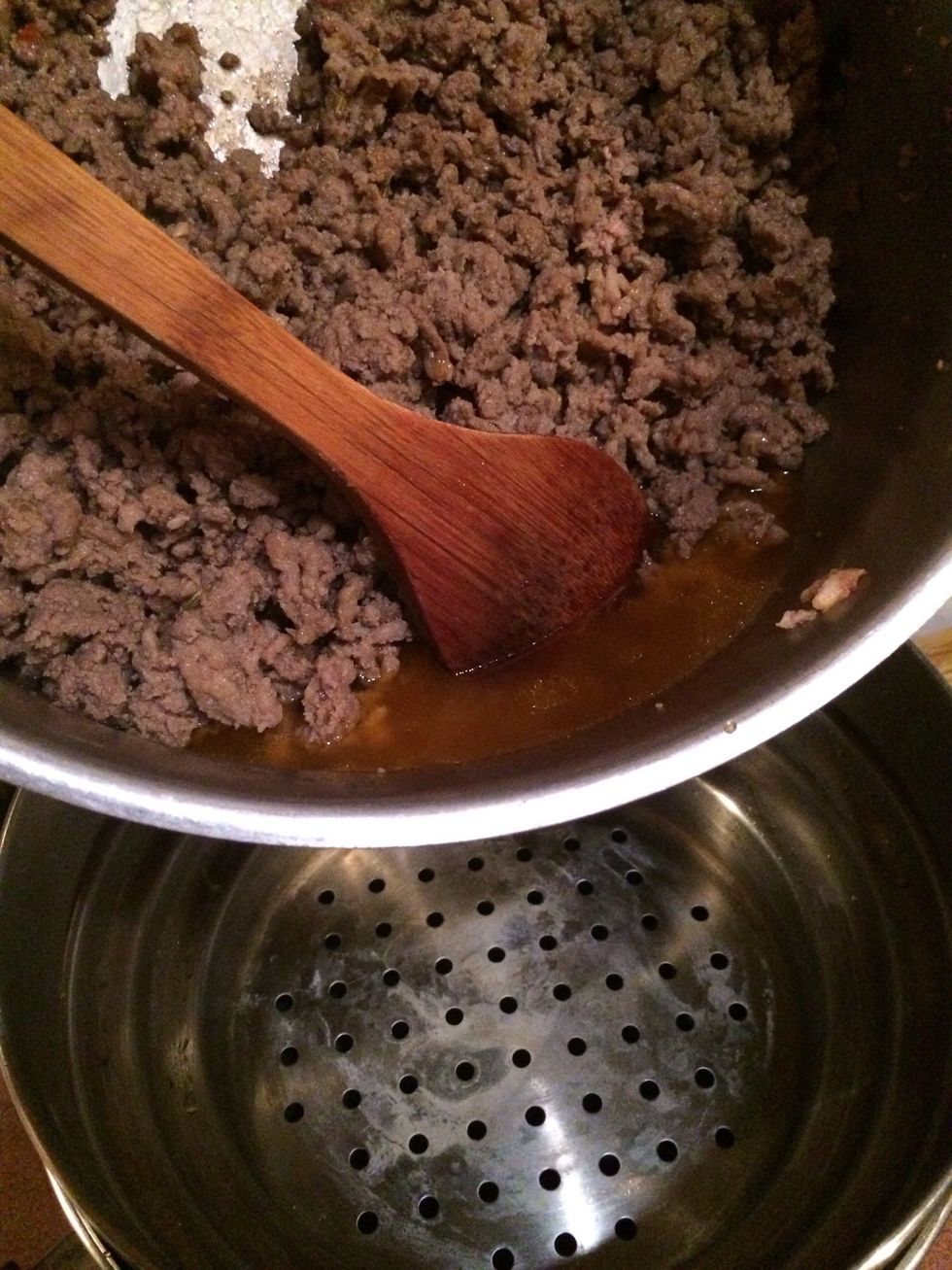 Drain cooked meat👉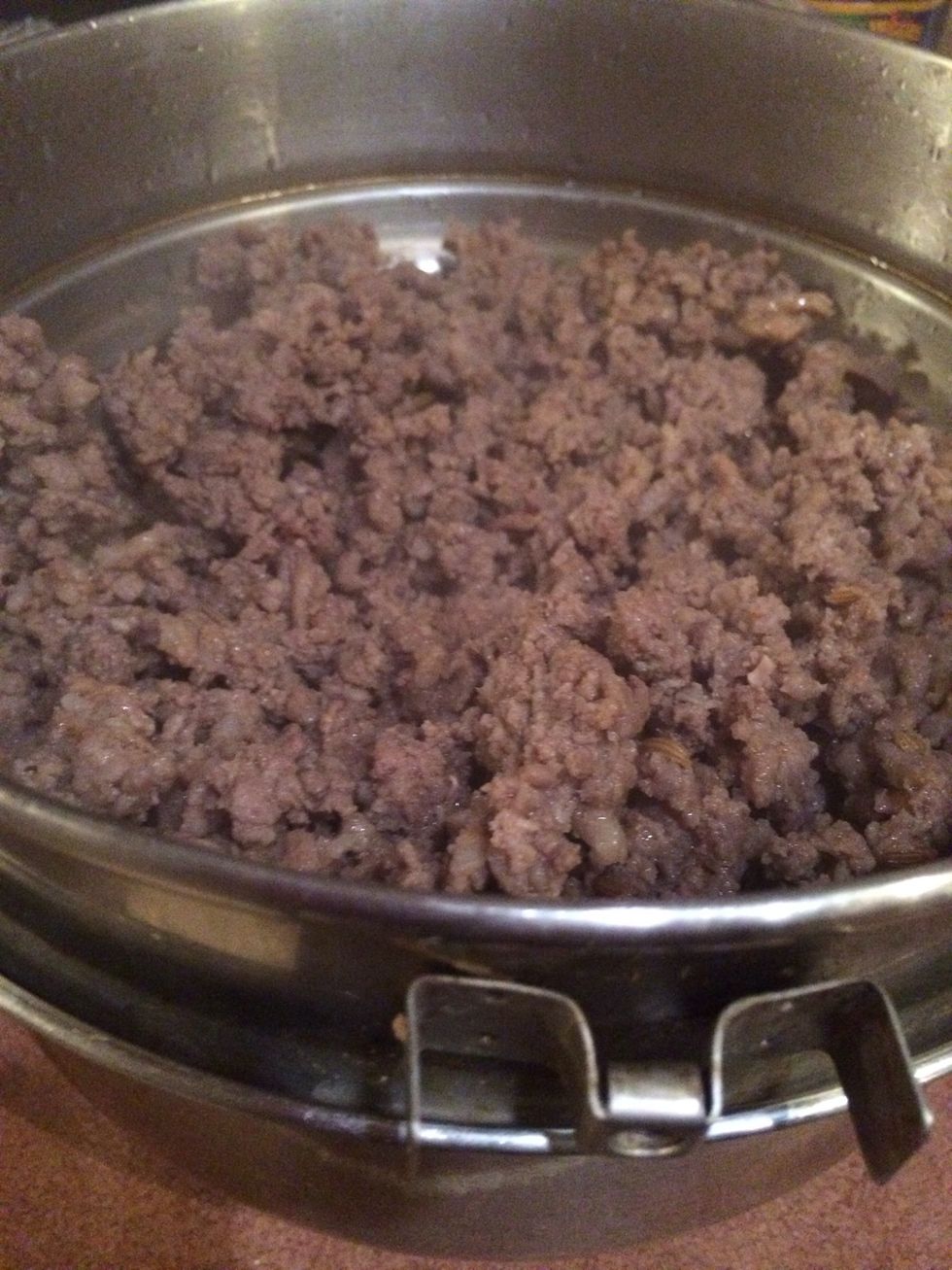 Like this👉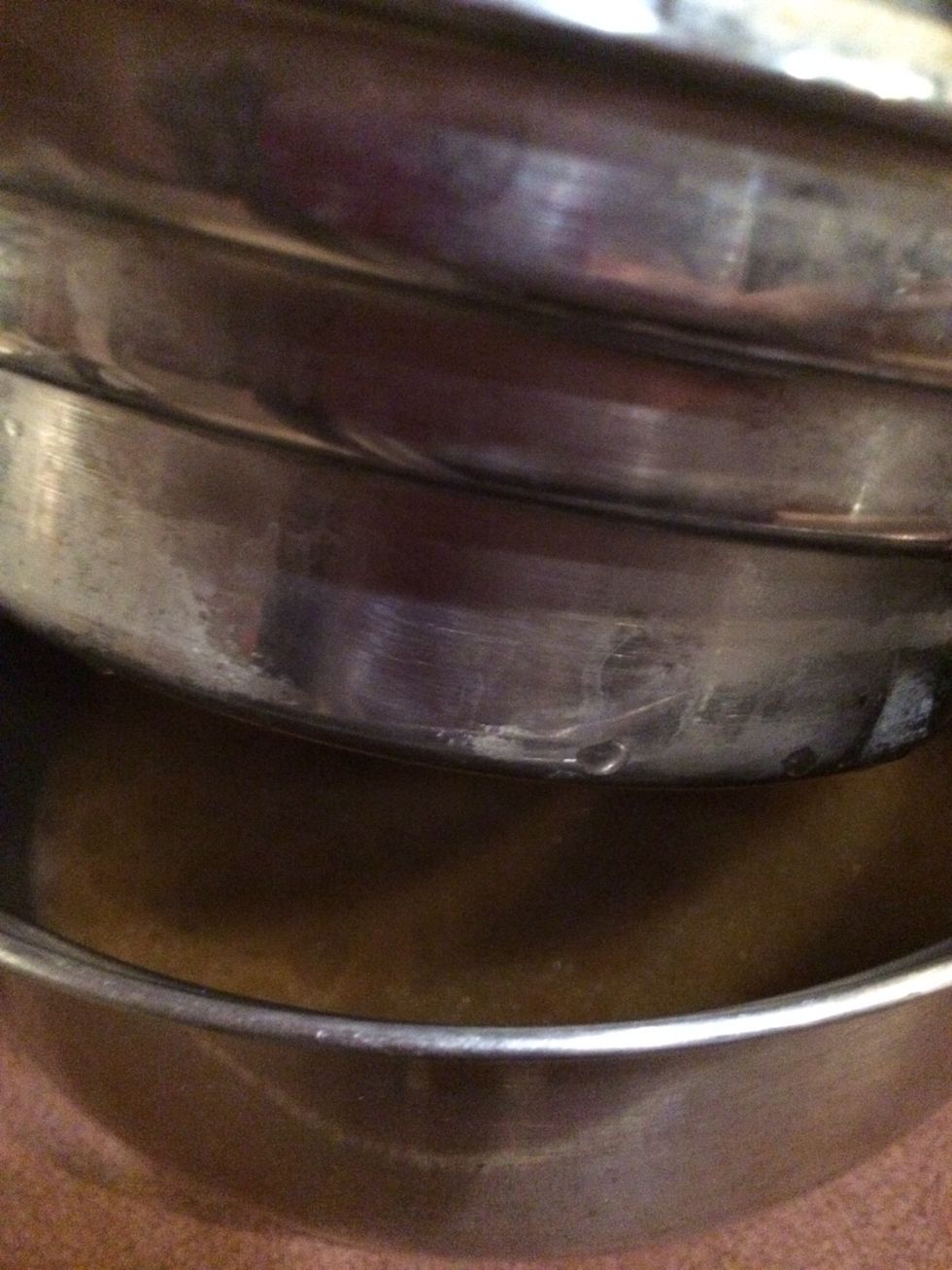 Make sure all the unnecessary fat is drained away into the bottom pot👉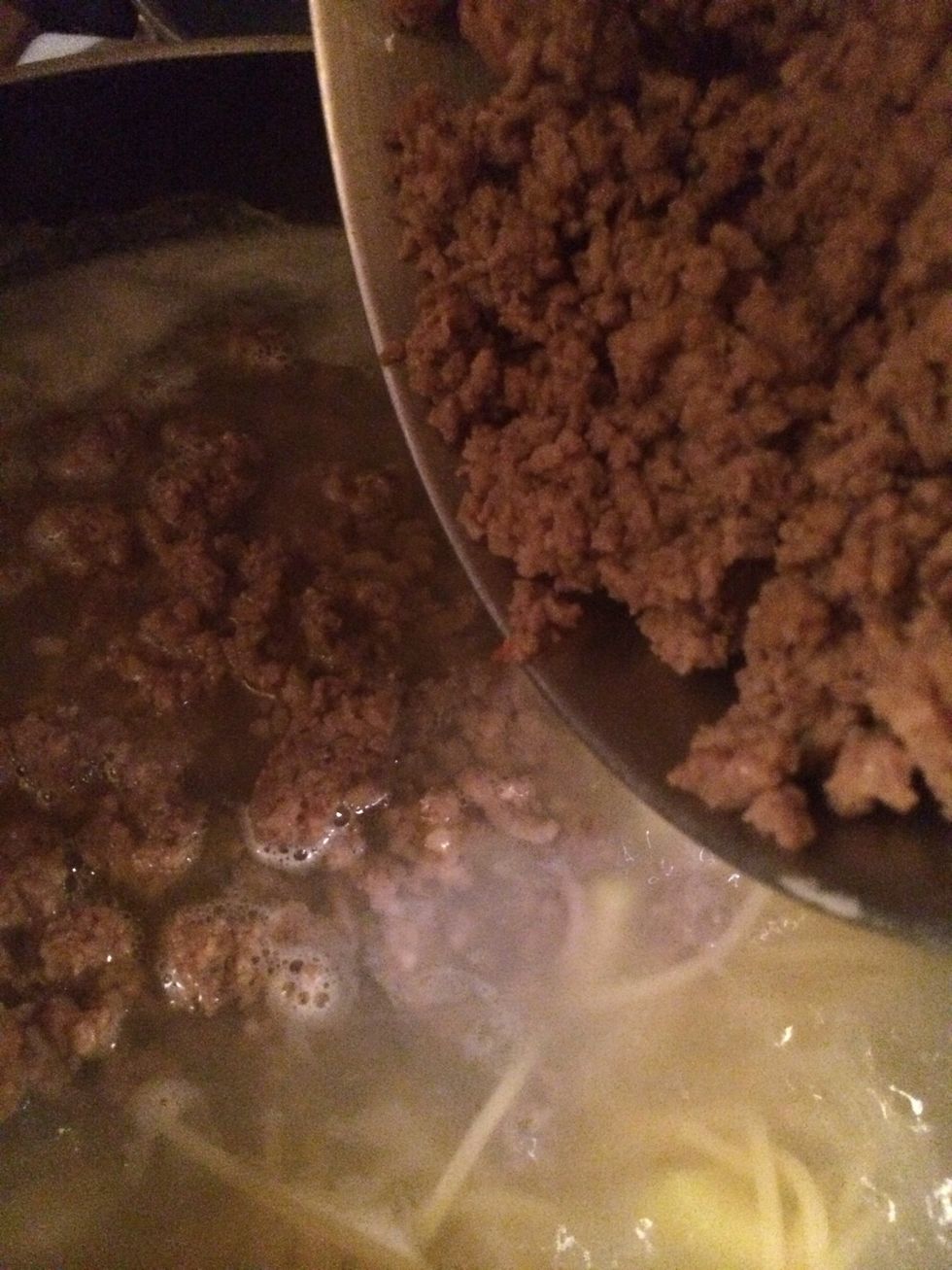 Add meat to the main pot with the cooked potatoes, and spaghetti👉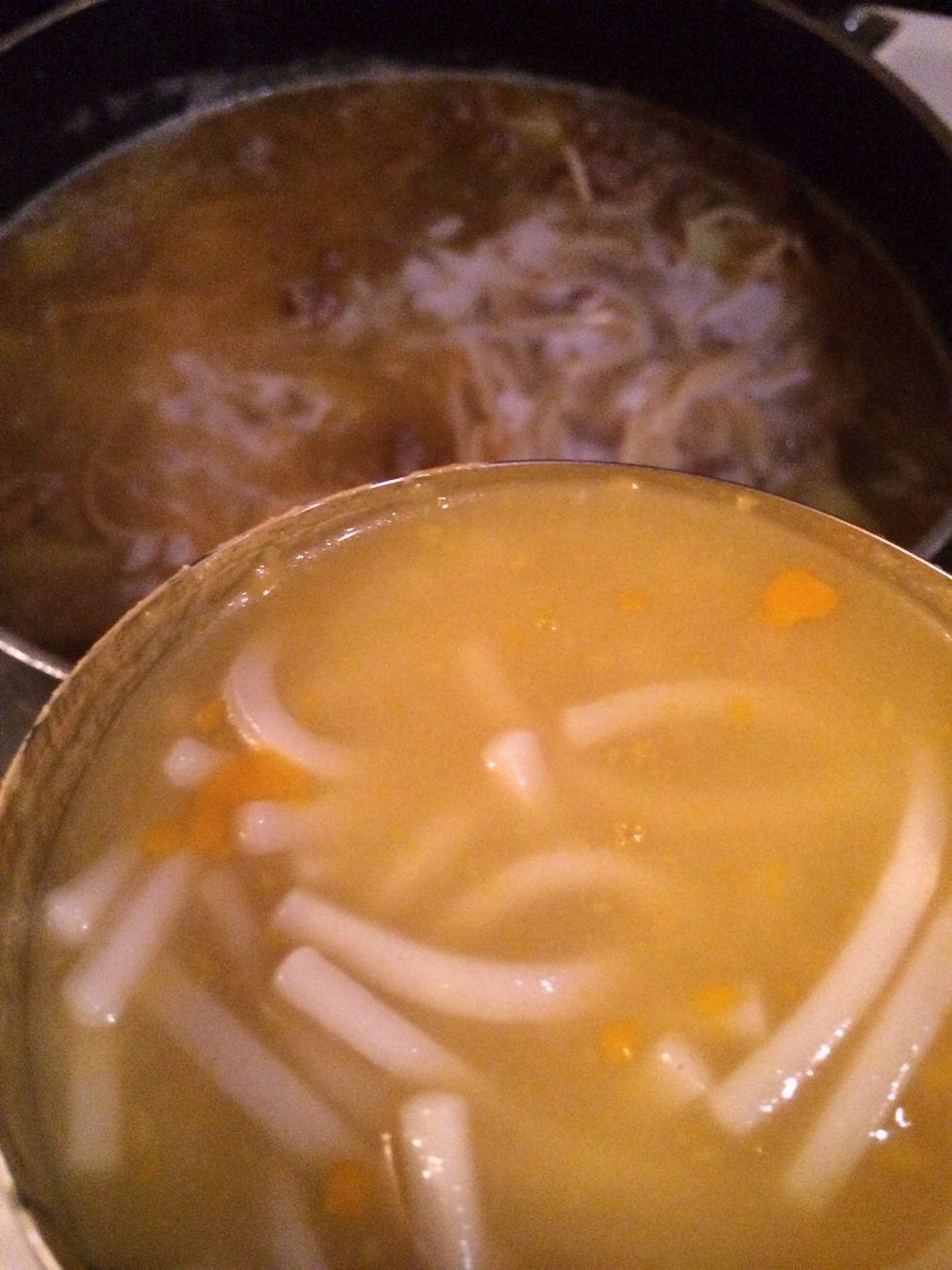 now grab your Campbell's chicken soup, and pour that into the same pot that has the cooked potatoes and Spaghetti👉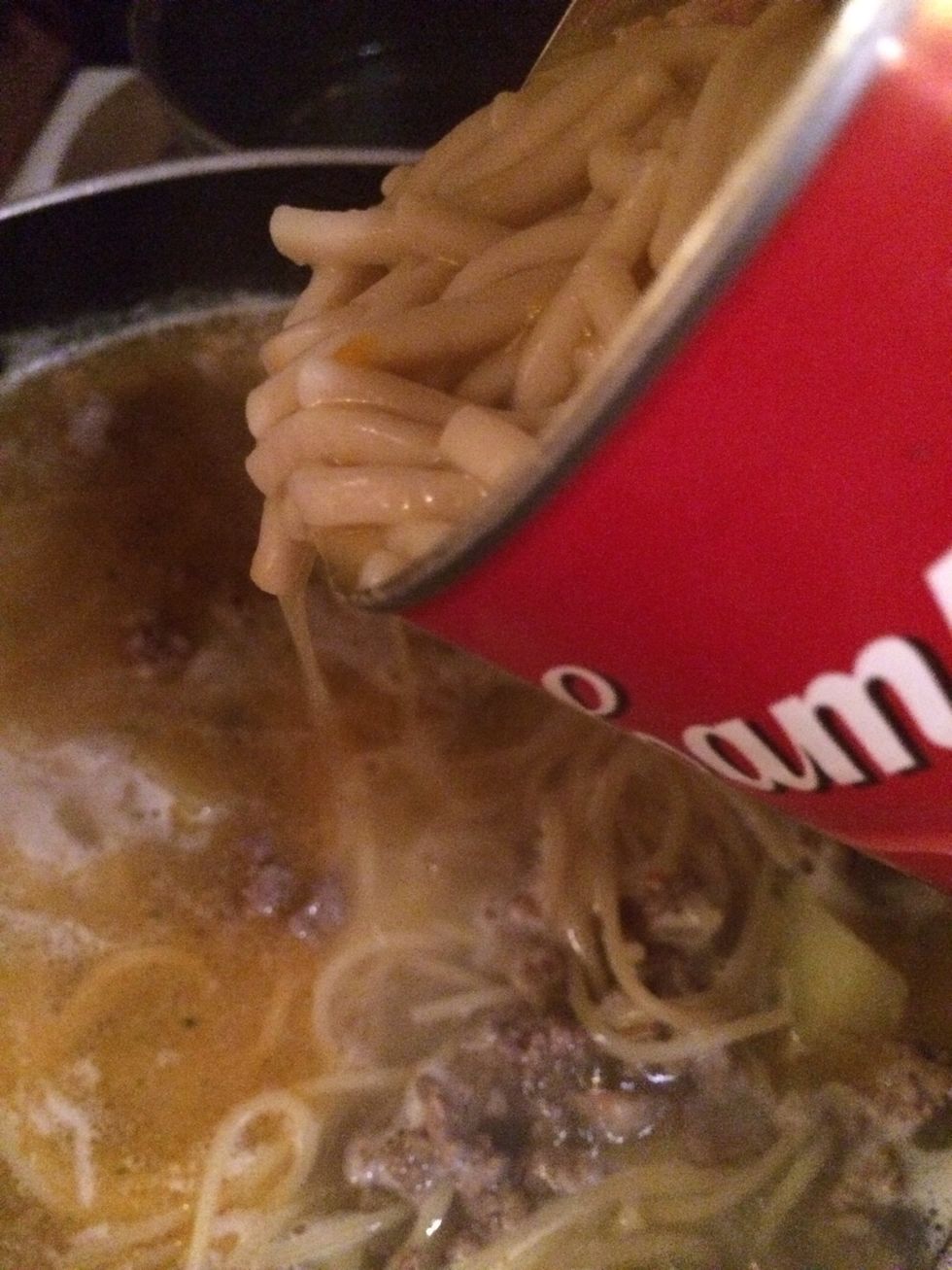 like this👉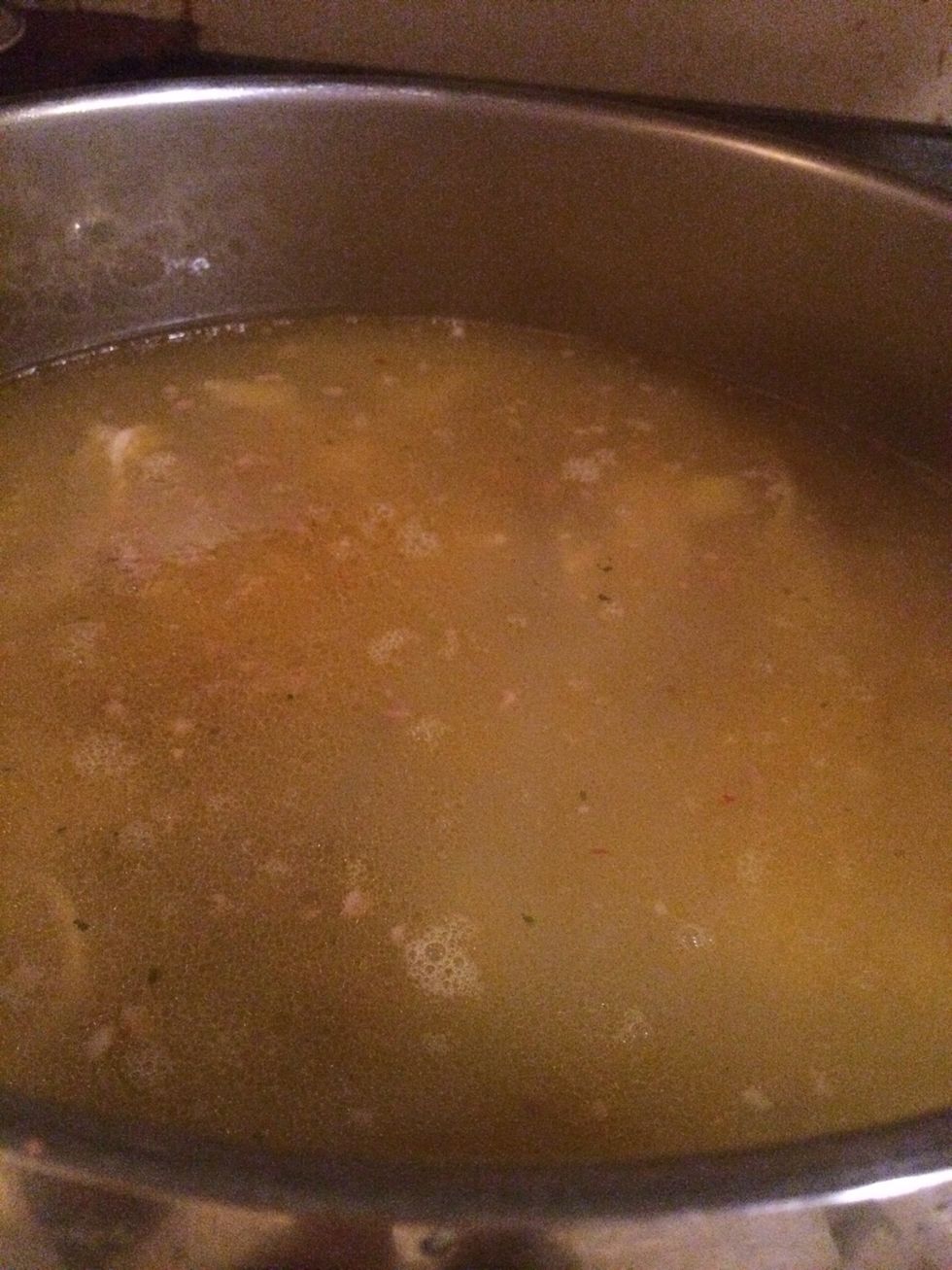 This is how much water you should have in your pot . You should not be able to see your noodles, if you do not have enough water please add additional water now.
Drain corn add to your pot👉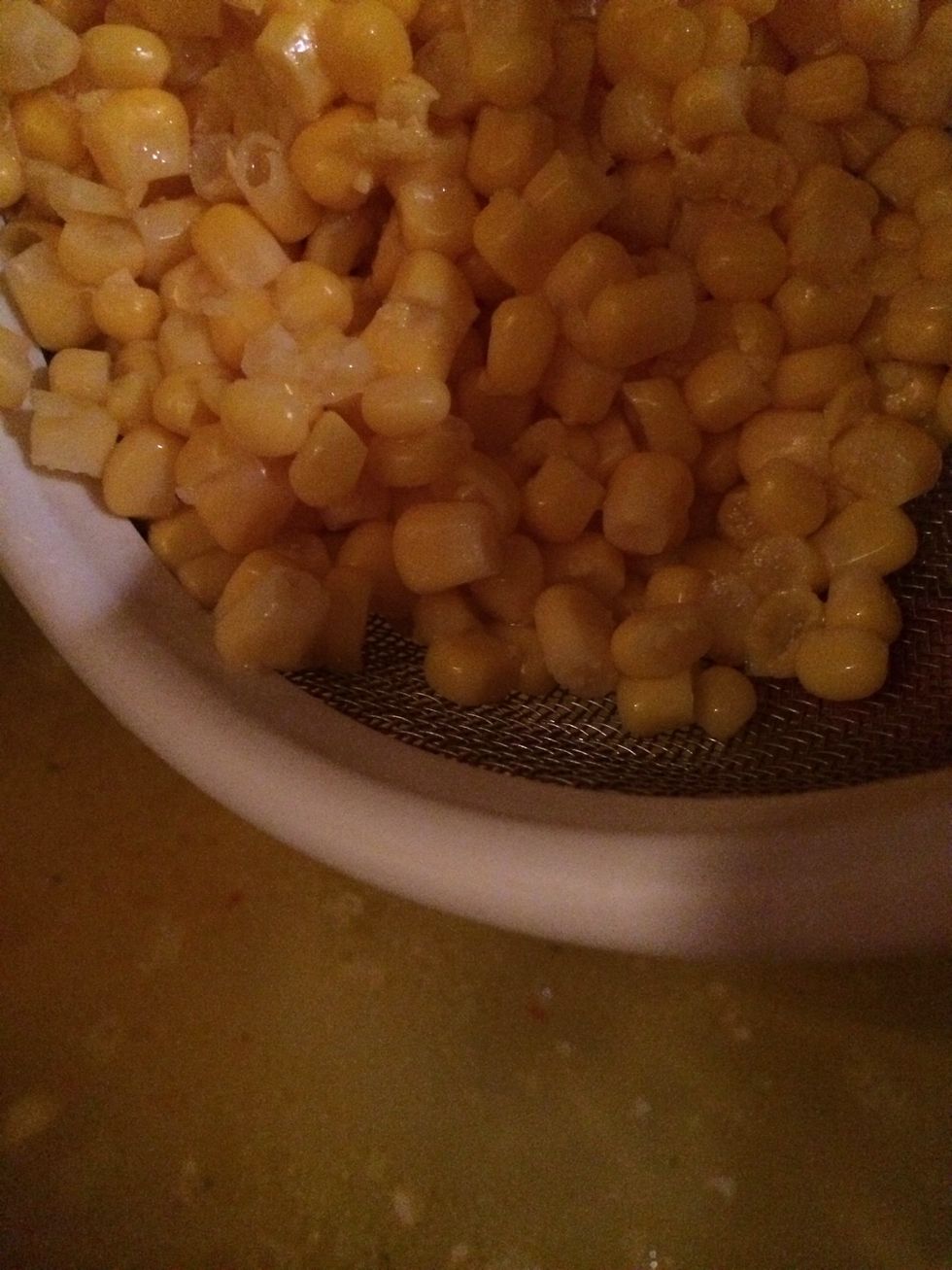 Like this 👉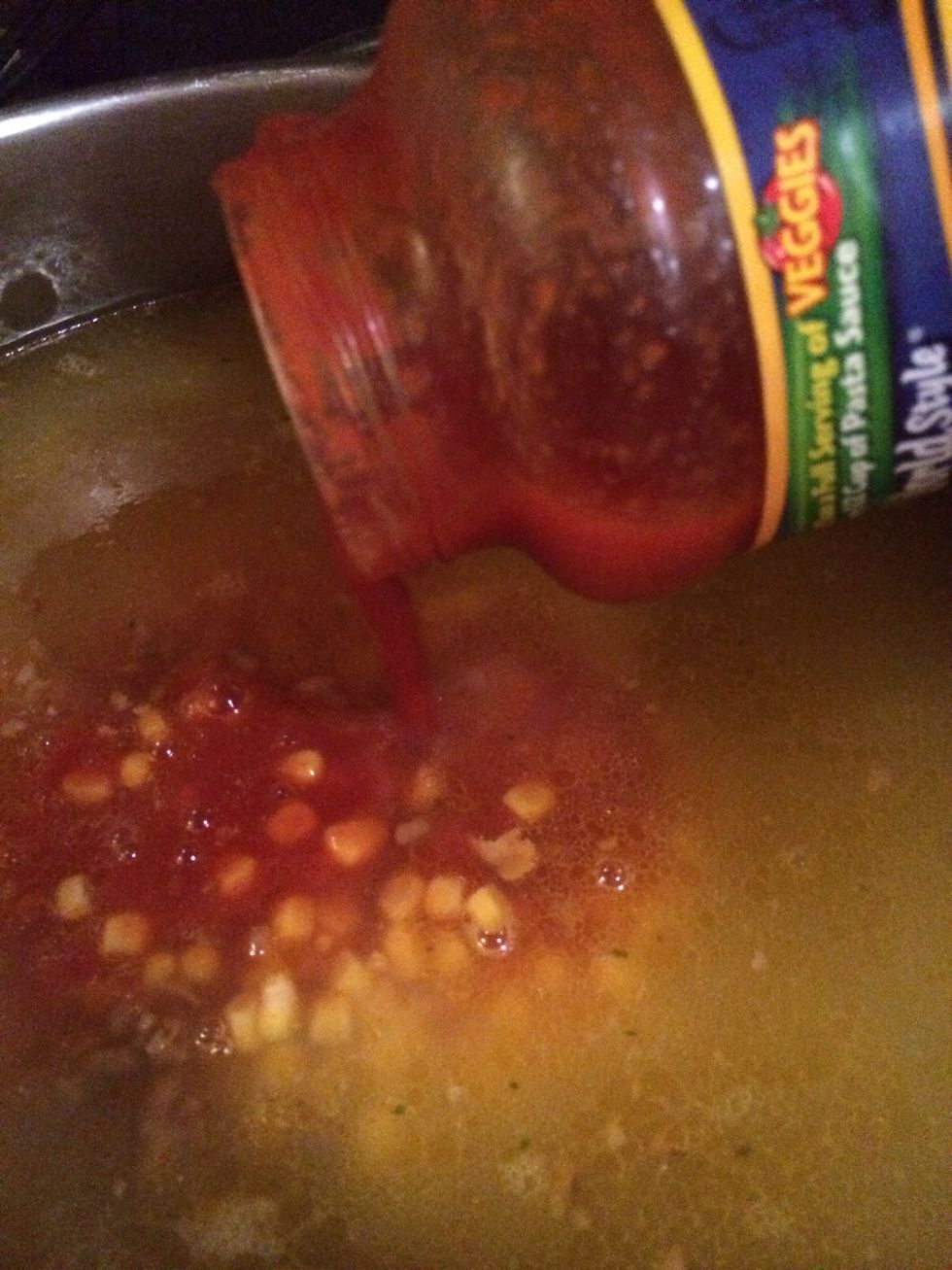 Now add Ragu sauce 👉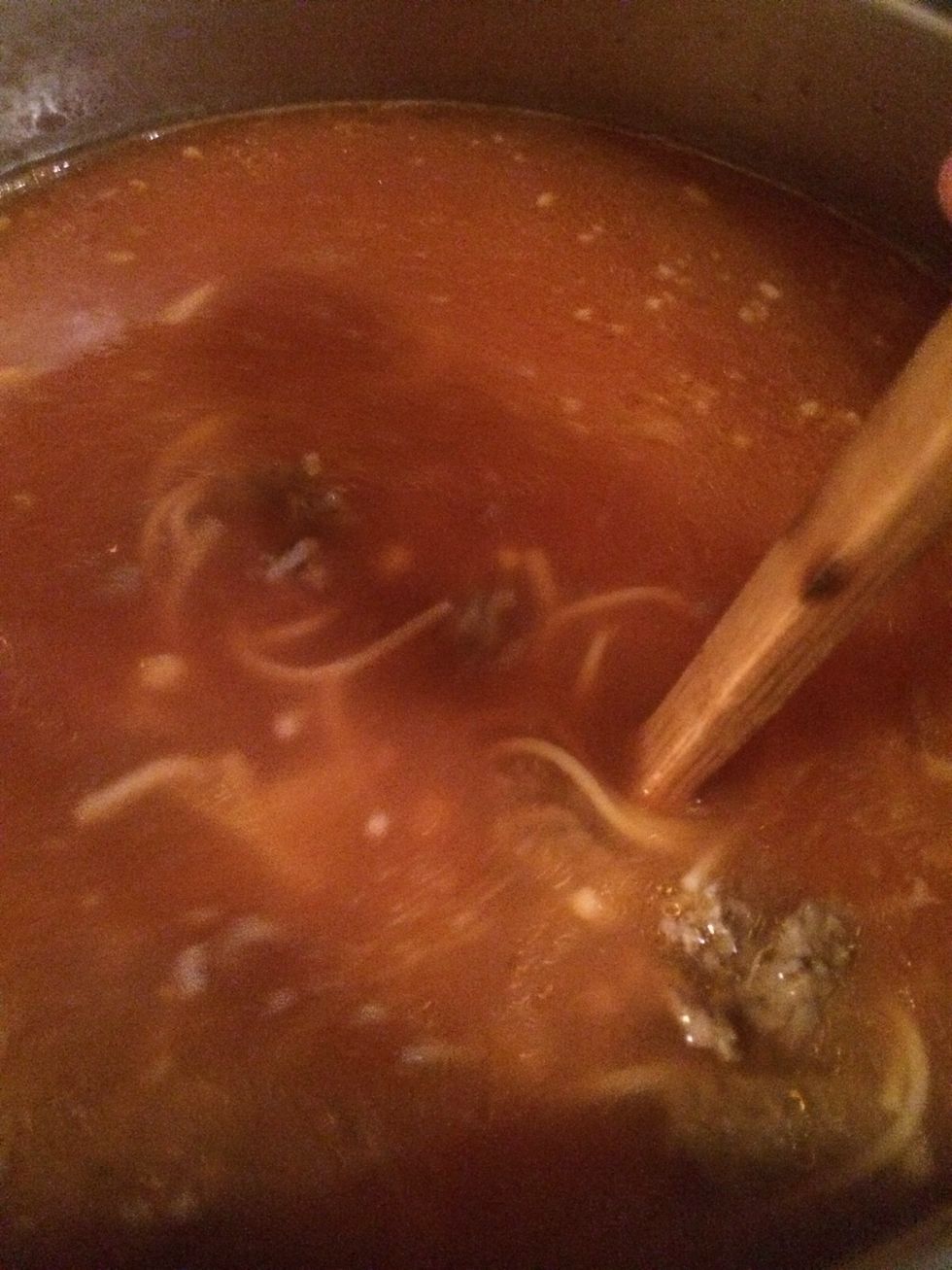 Stir👉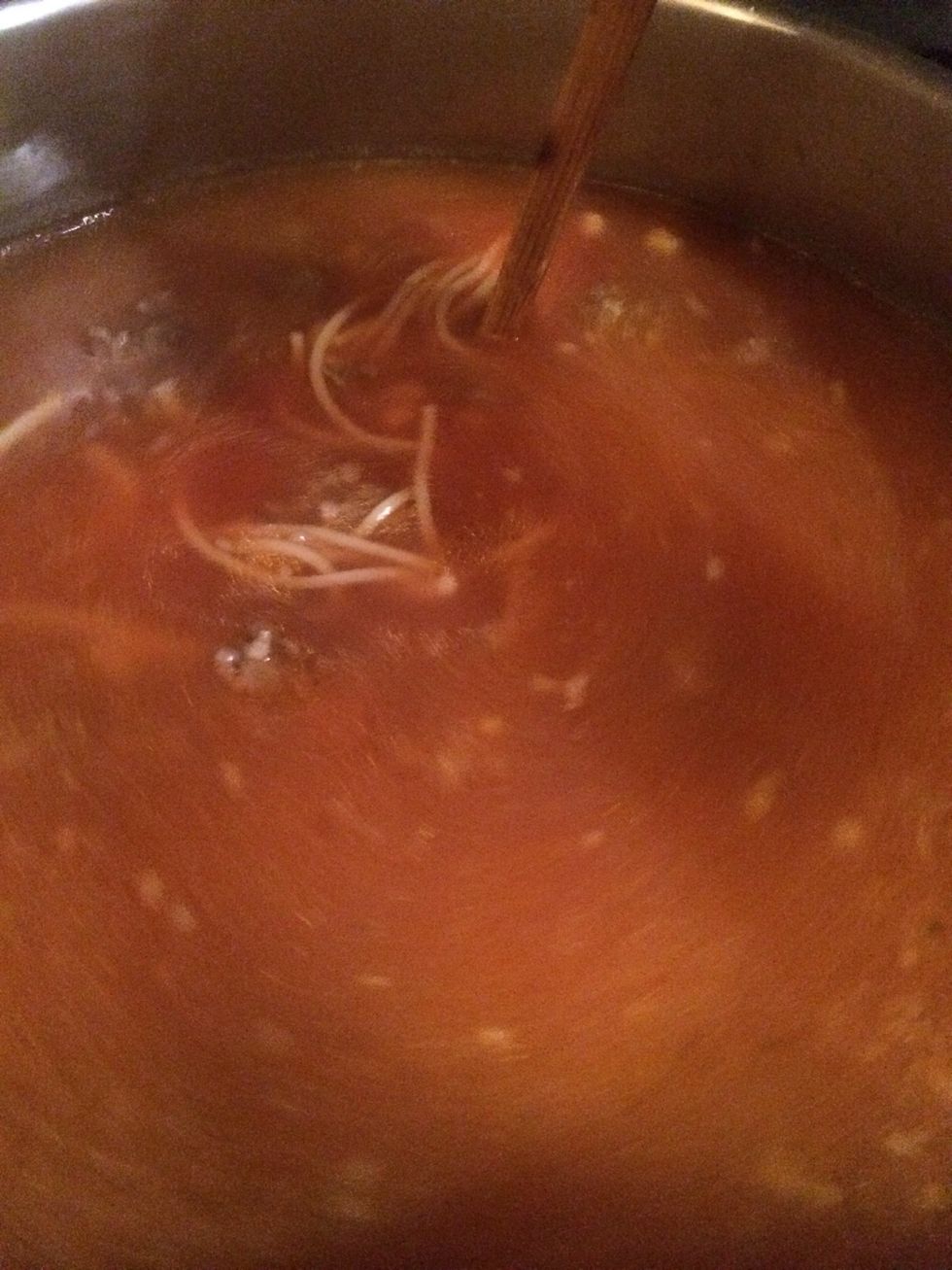 Stir, and 👉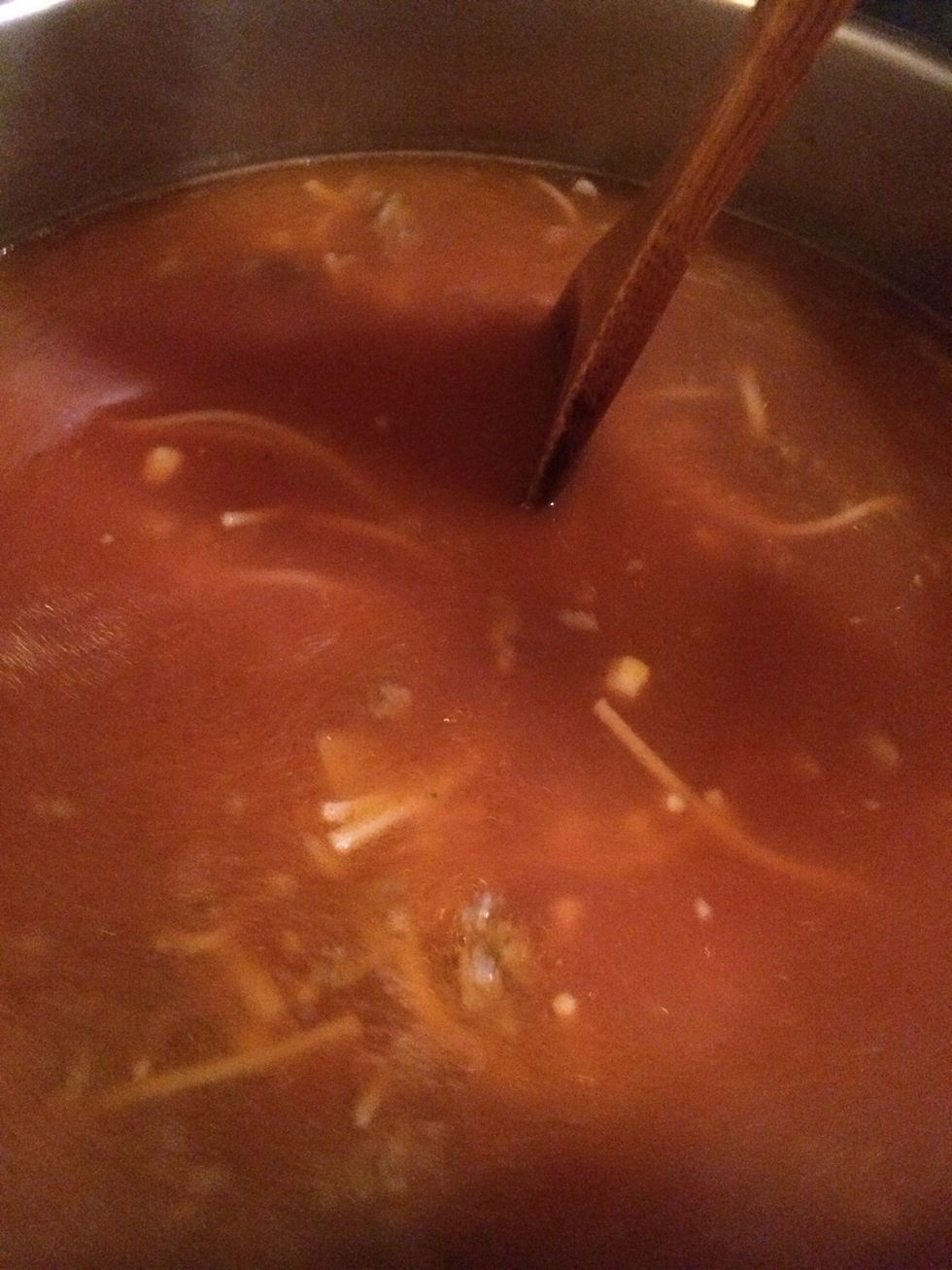 stir some more👉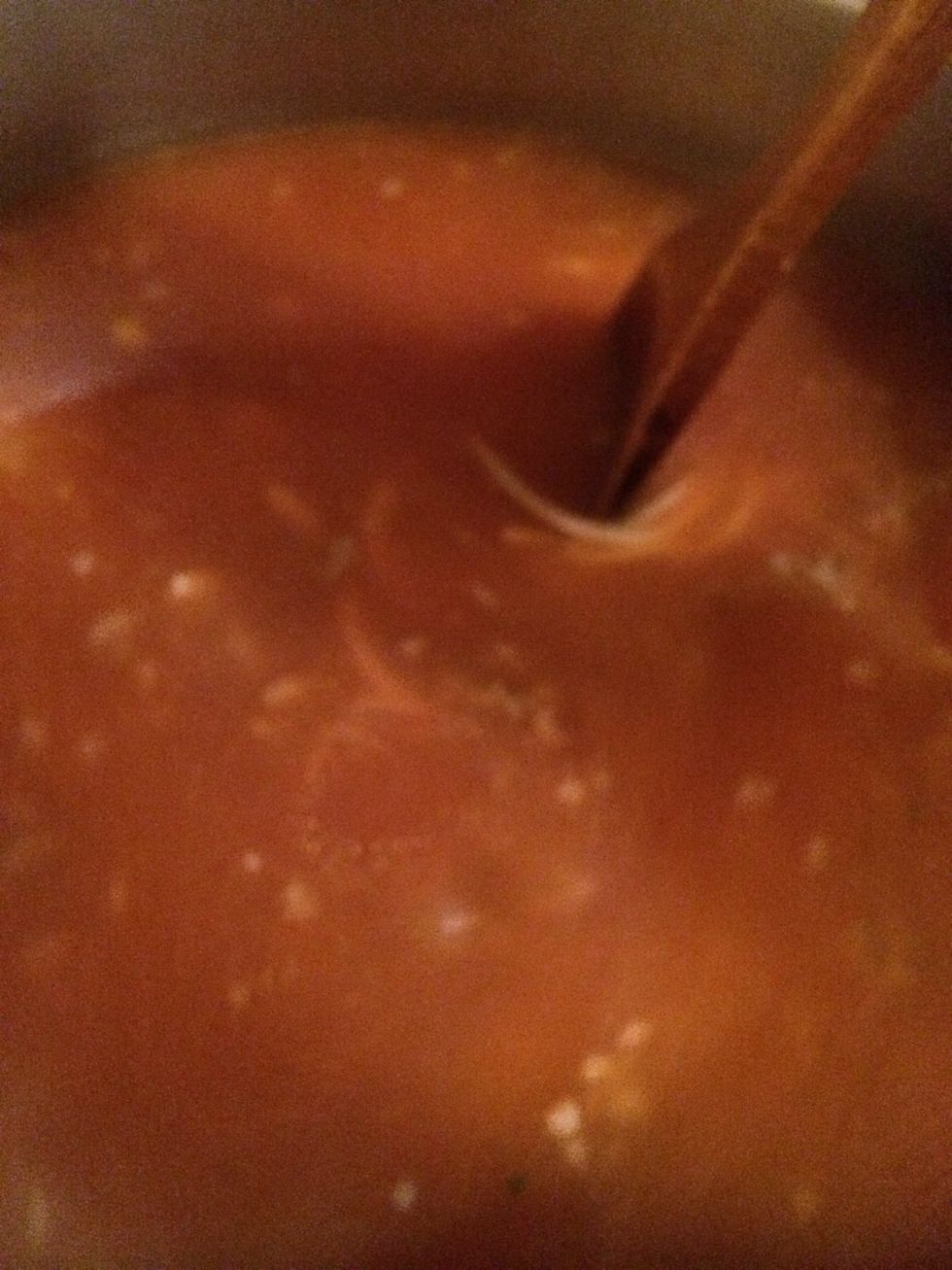 And maybe a little bit more stirring 😊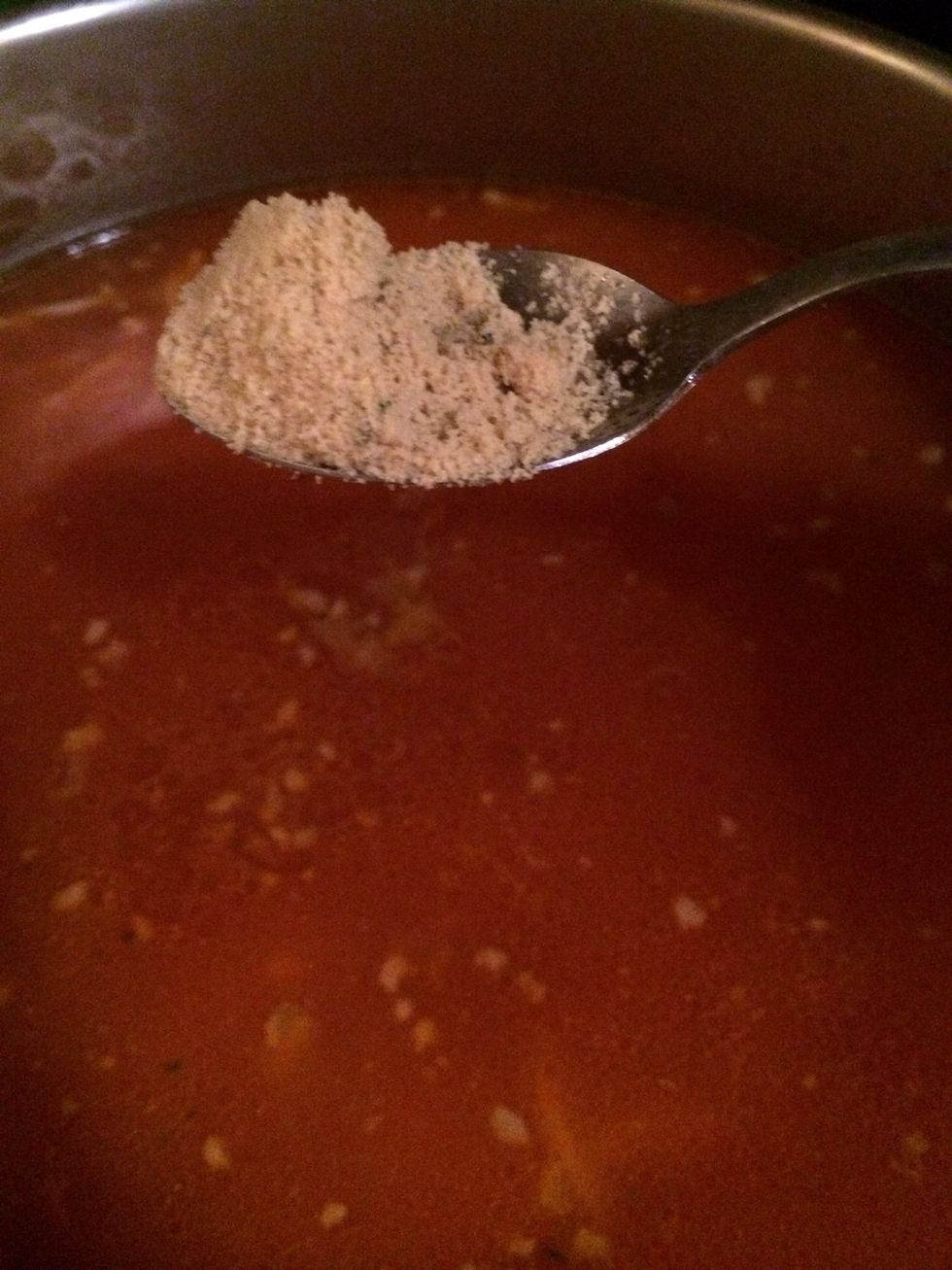 I like salt lol so I'm adding more 👉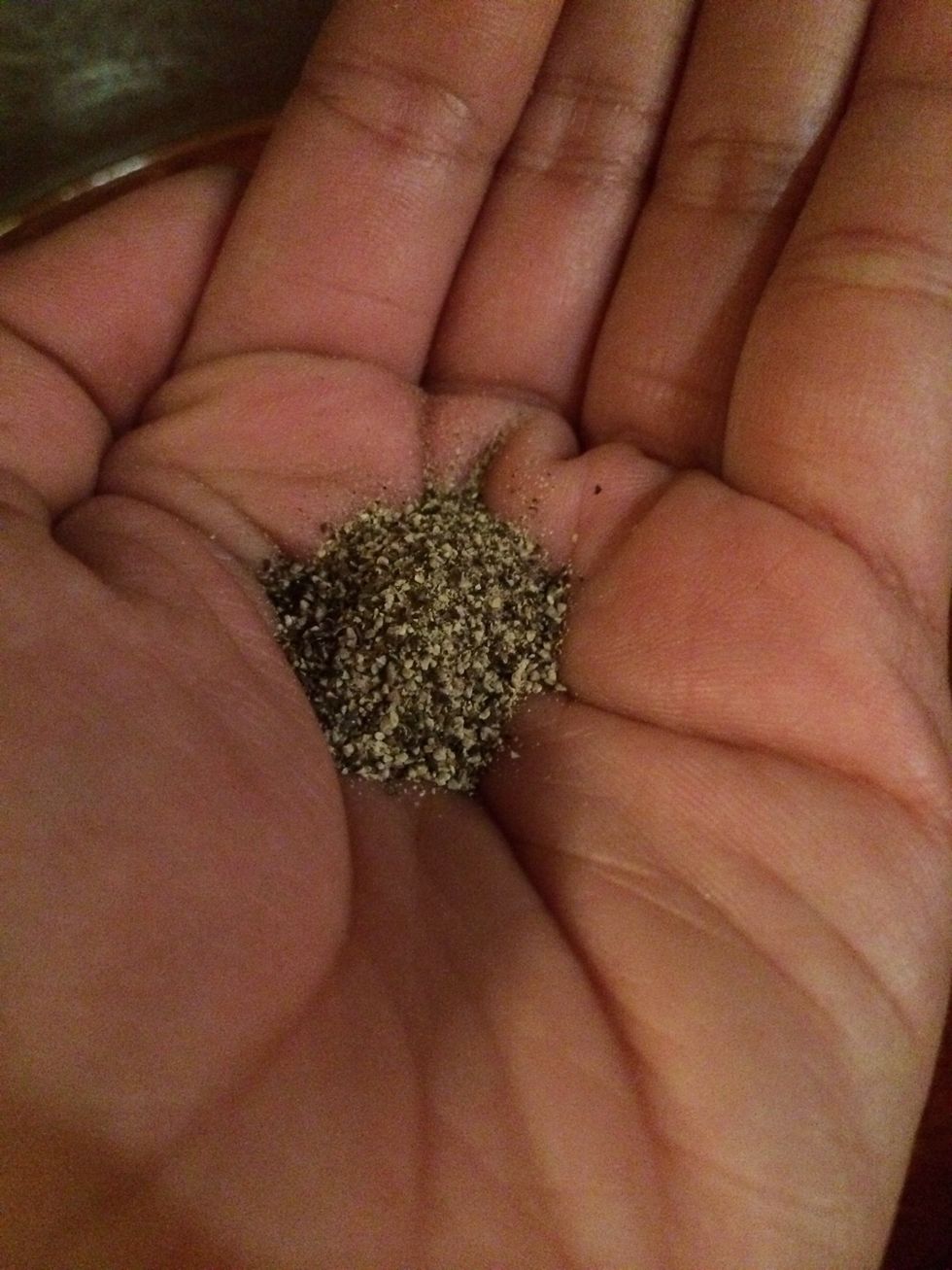 Adding Some pepper to taste👉 Oh & I forgot to take a picture of the crushed cloves of garlic,which I also added right after the pepper.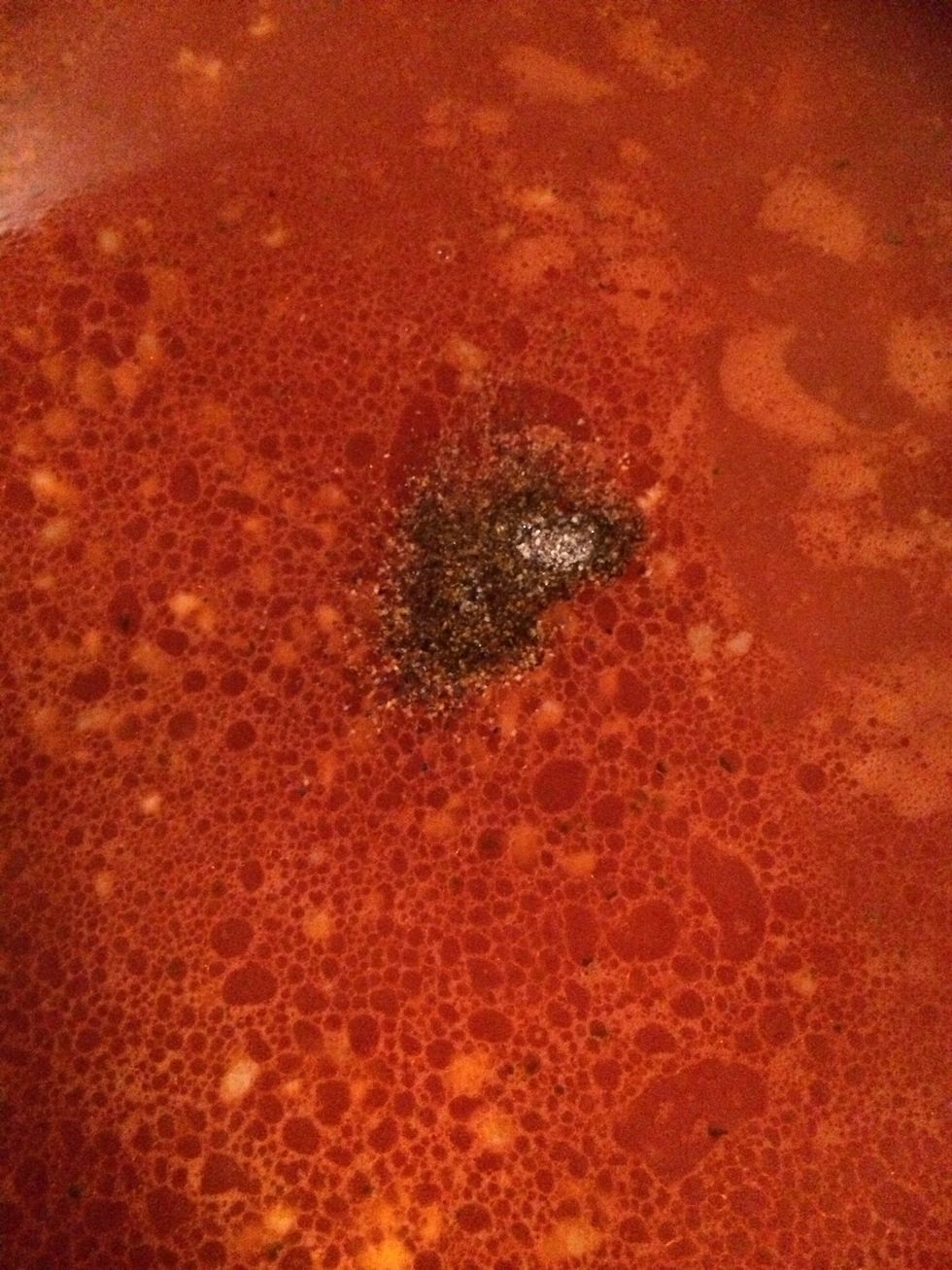 Bam👉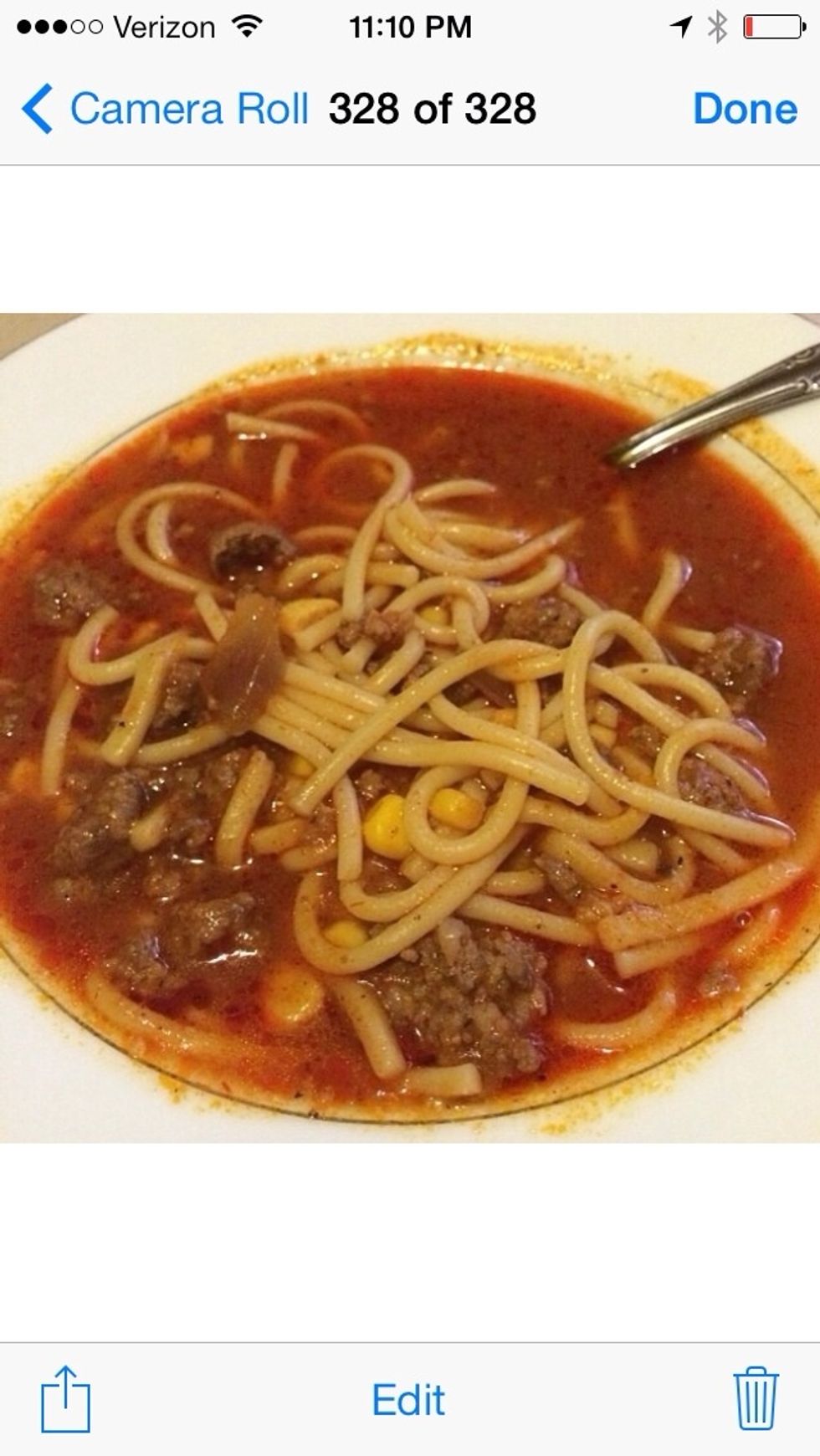 Bam 🔫 enjoy🙌 Tip: It's even better the next day!
1.0 26oz Campbell's chicken noodle soup
1.0 23.9oz Ragu "meat" sauce
1.0 15oz can of corn
2.0 Cloves of garlic
Pepper
4.0 Potatoes
1.0 Pkg of spaghetti noodles
1.0 16oz johnsonville italian sausage "mild"
1.0 16oz of ground beef
Knorr "chicken flavor" __to taste
1.0gal Water depending on amount of food your making