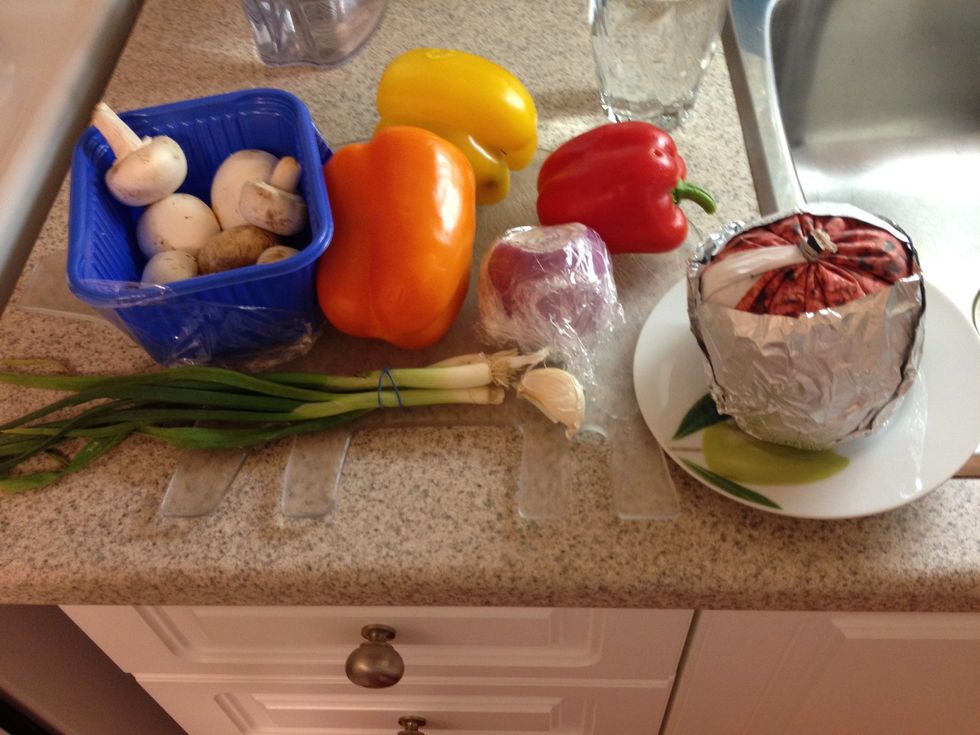 Gather supplies. I used ALOT of peppers. To your own taste.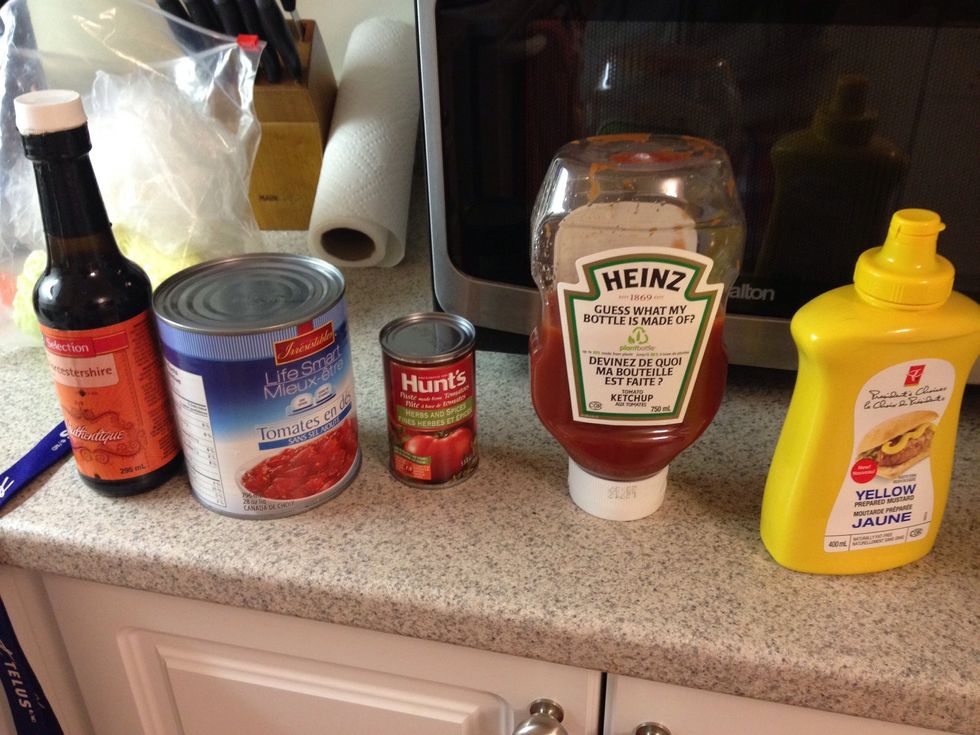 Supplies cont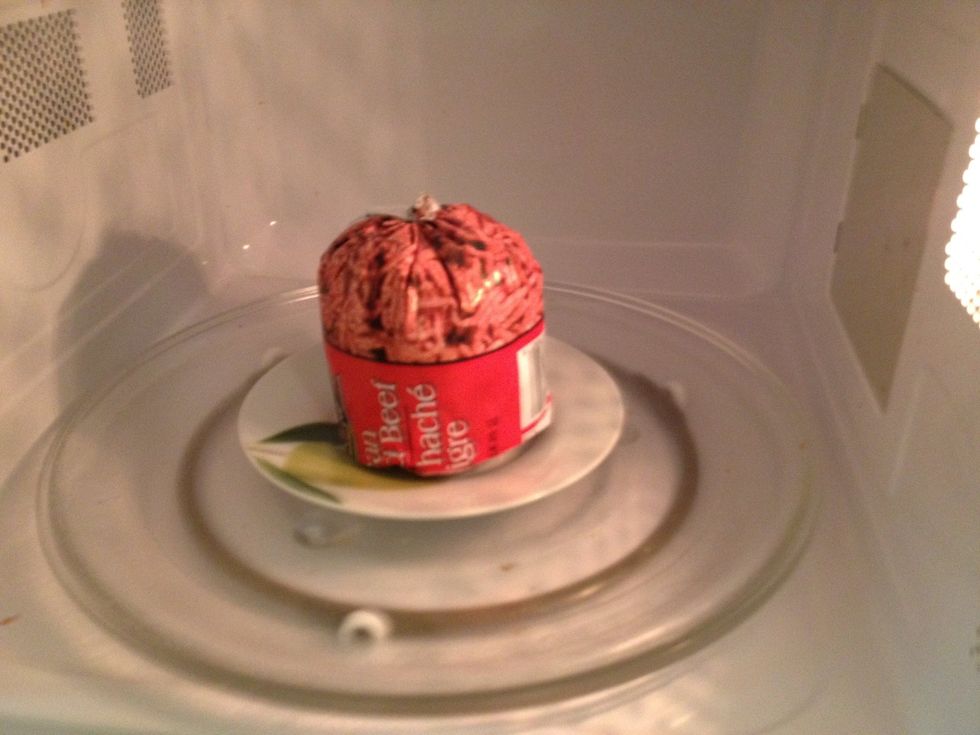 Defrost meat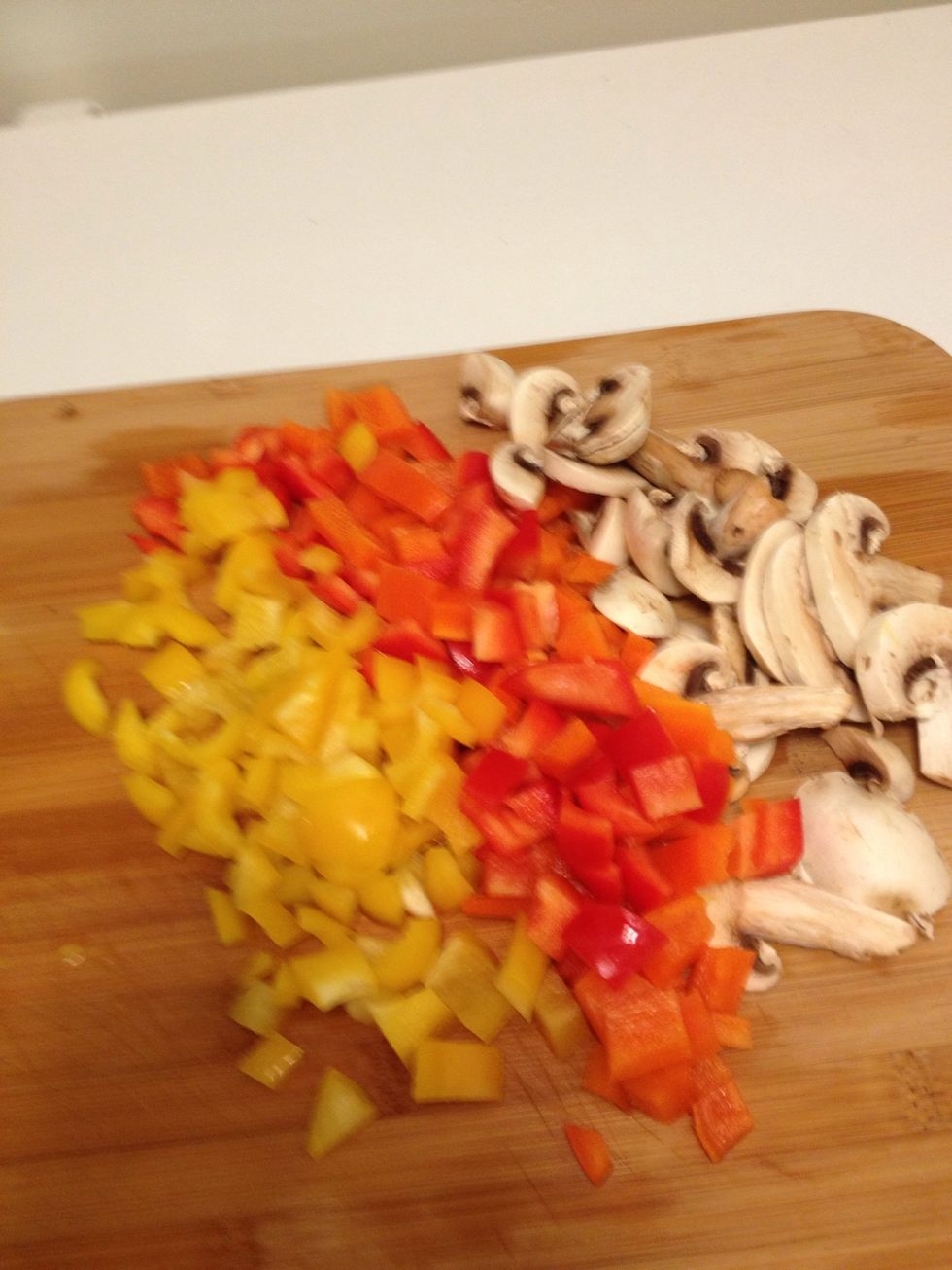 Chop chop chop. Leave these aside for later.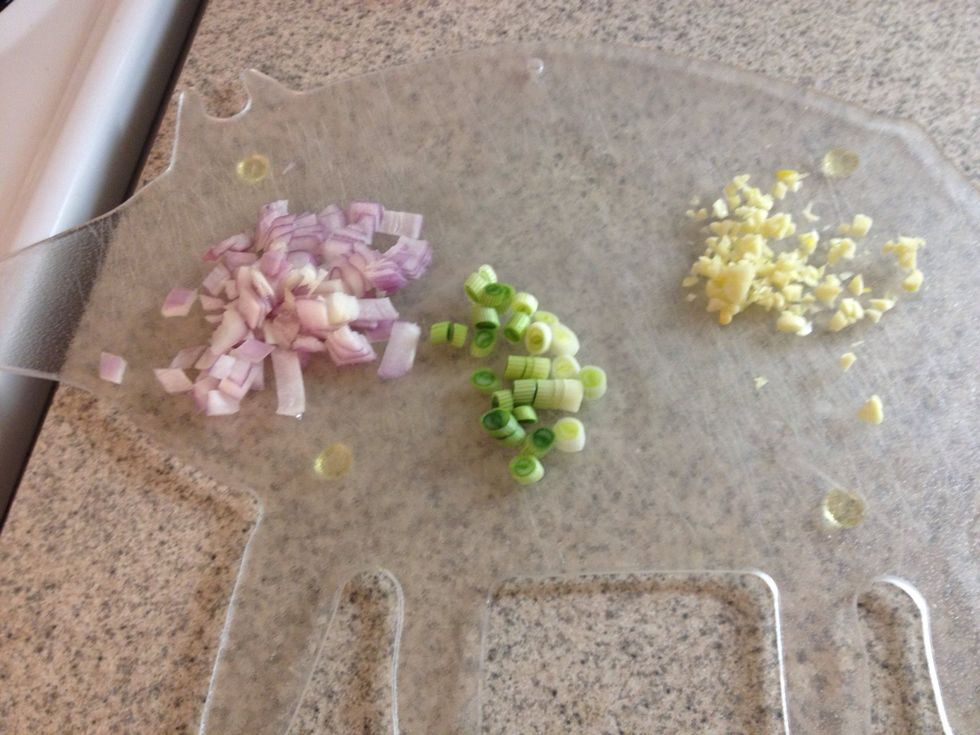 Chop onions and garlic keep close going to be using first.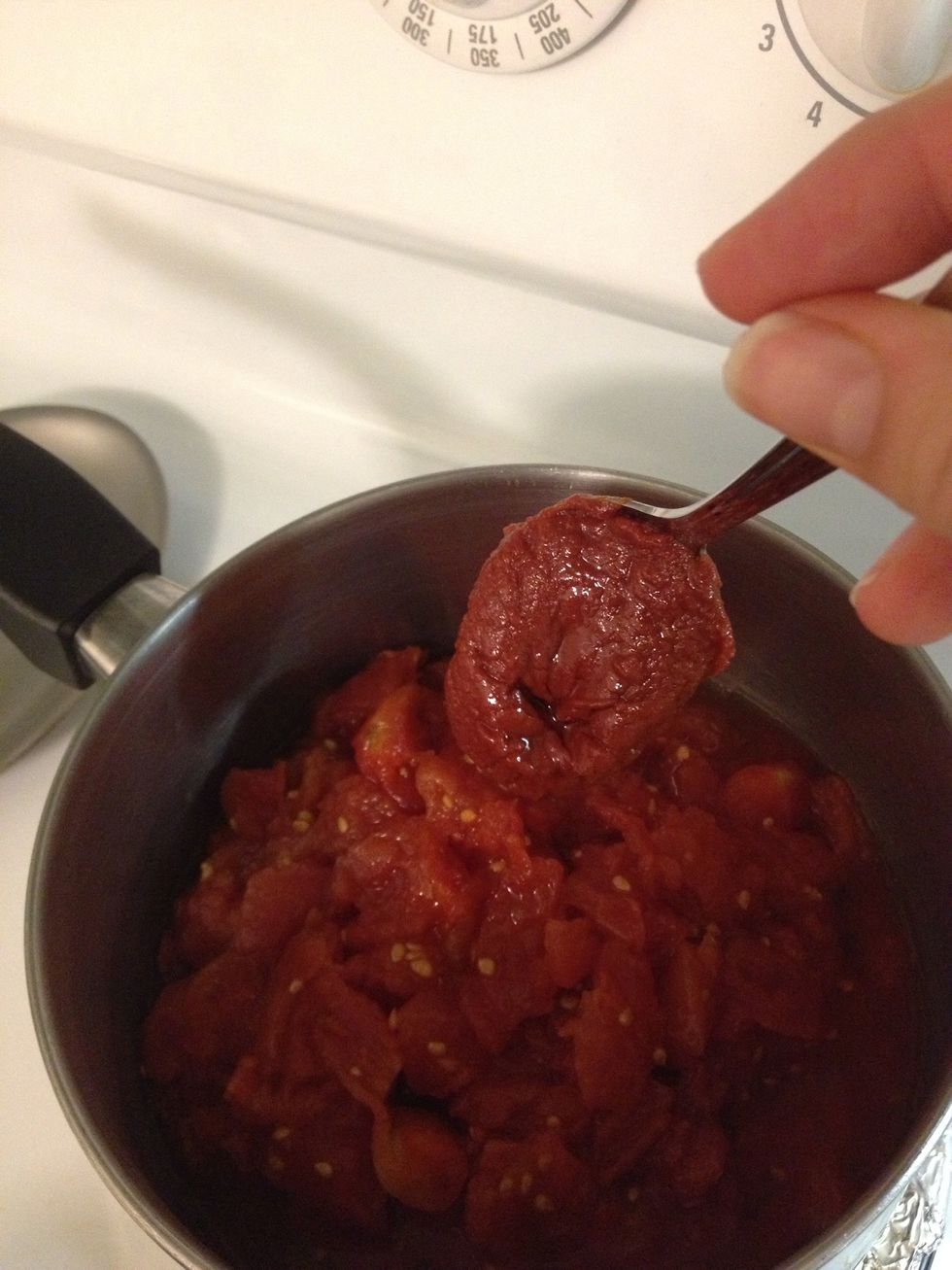 In your sauce pan use a big one I ran out of room, add the can of tomatoes and a little of the can of tomato paste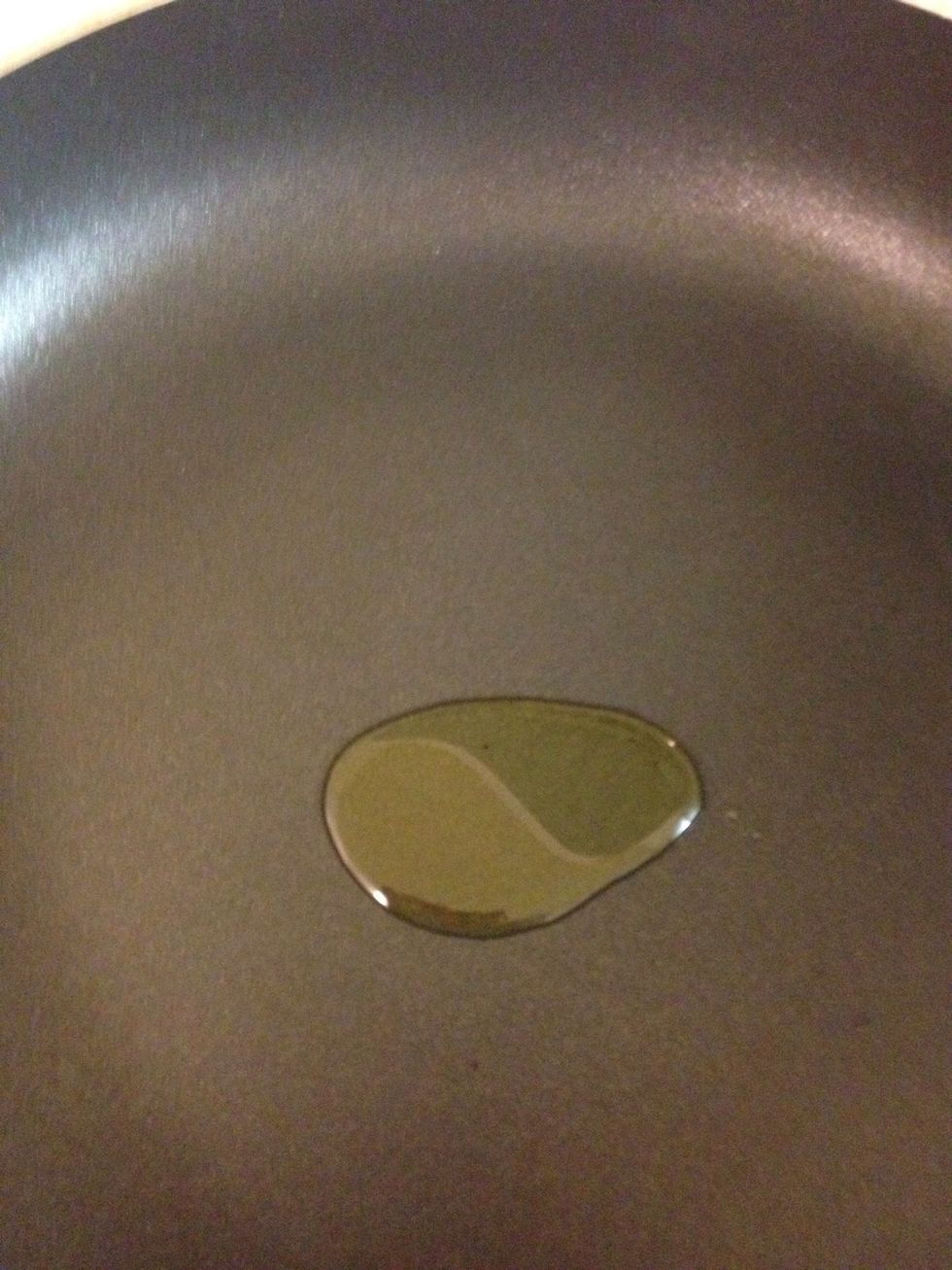 Add a little bit of olive oil to pan.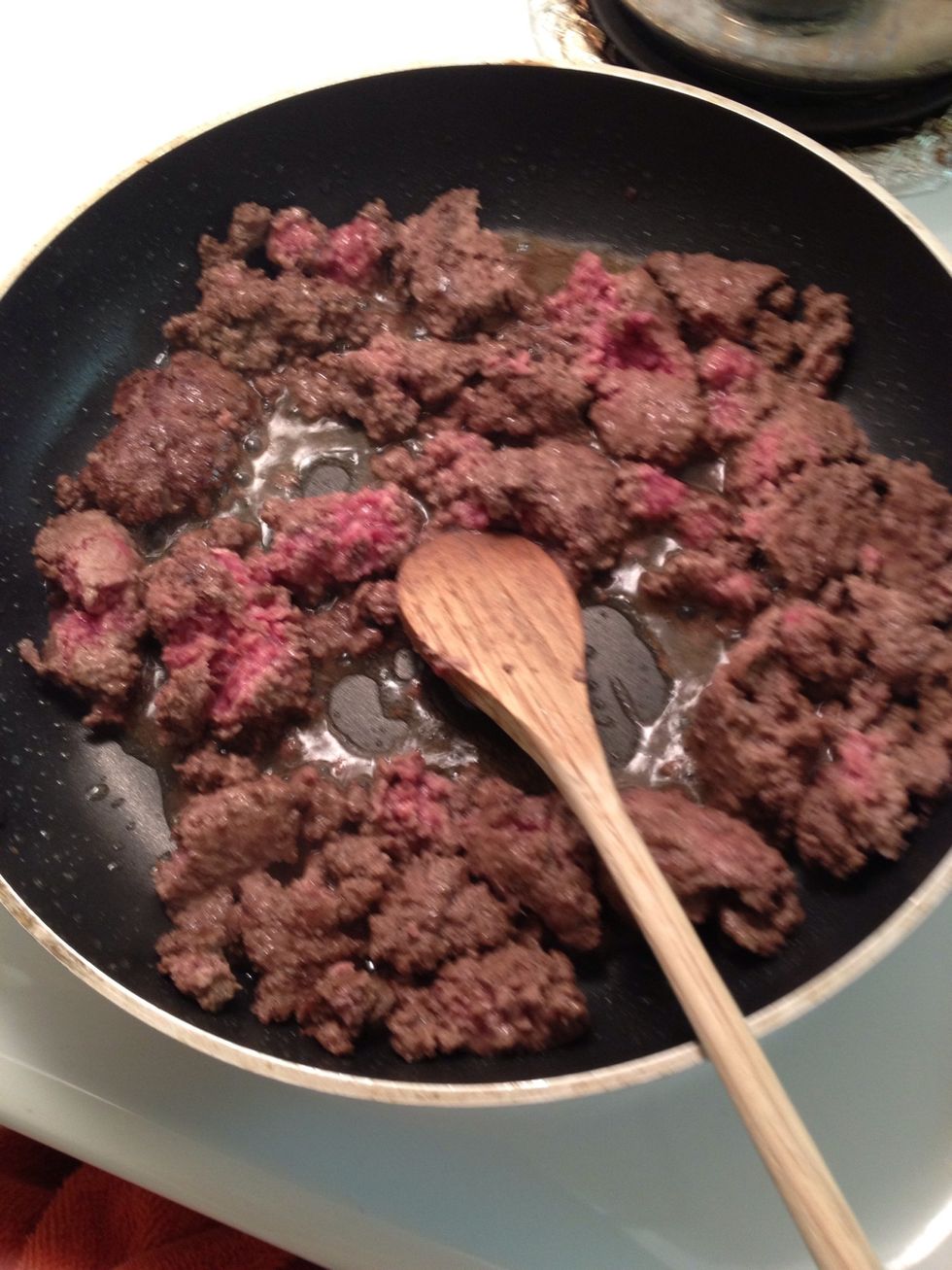 When meat is finish add to pan. Cook till no longer pink and drain all the liquid out. By now you tomatoes should be boiling do not let it burn!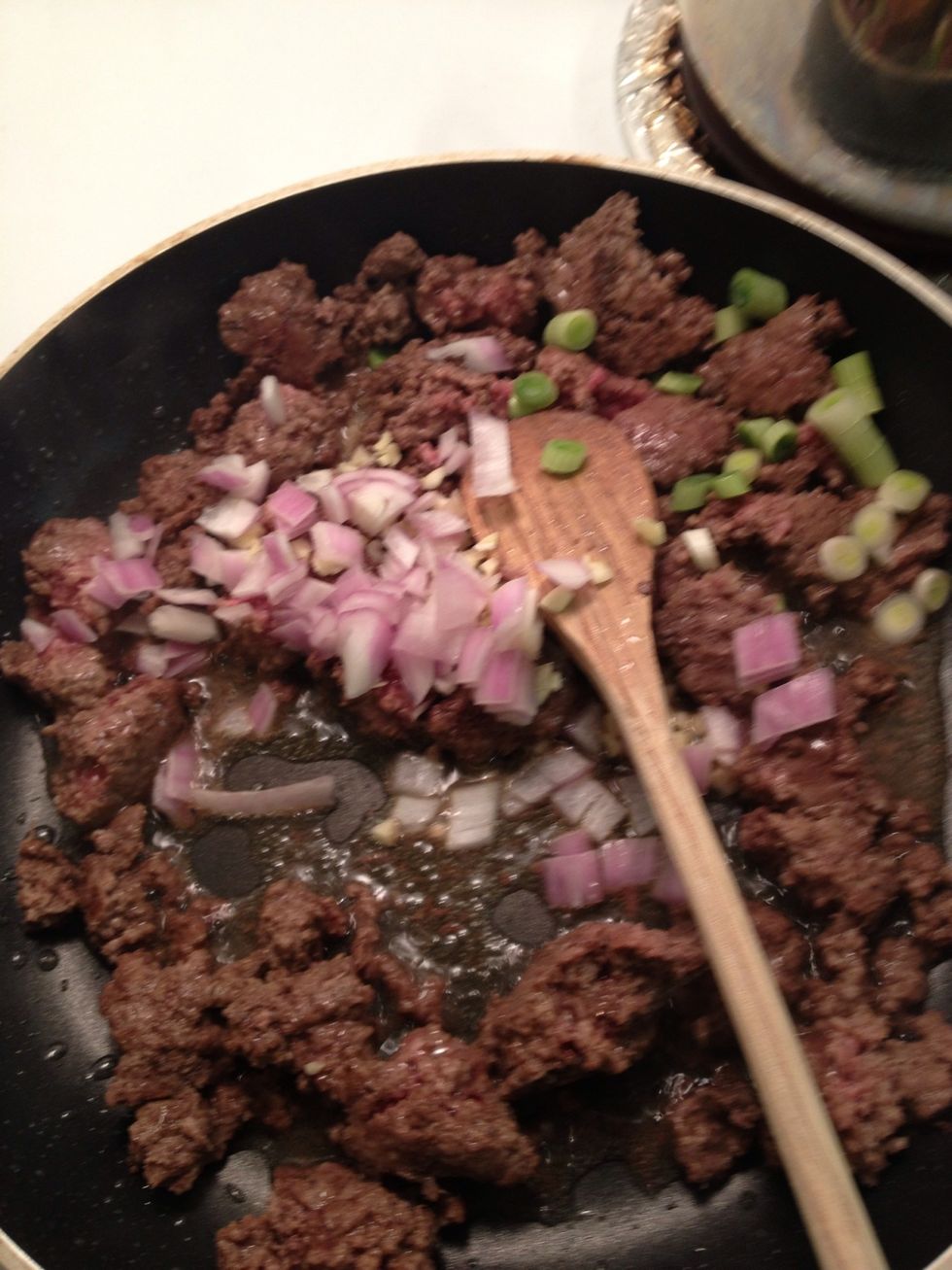 Add the onions and garlic and continue to cook. Smells yummy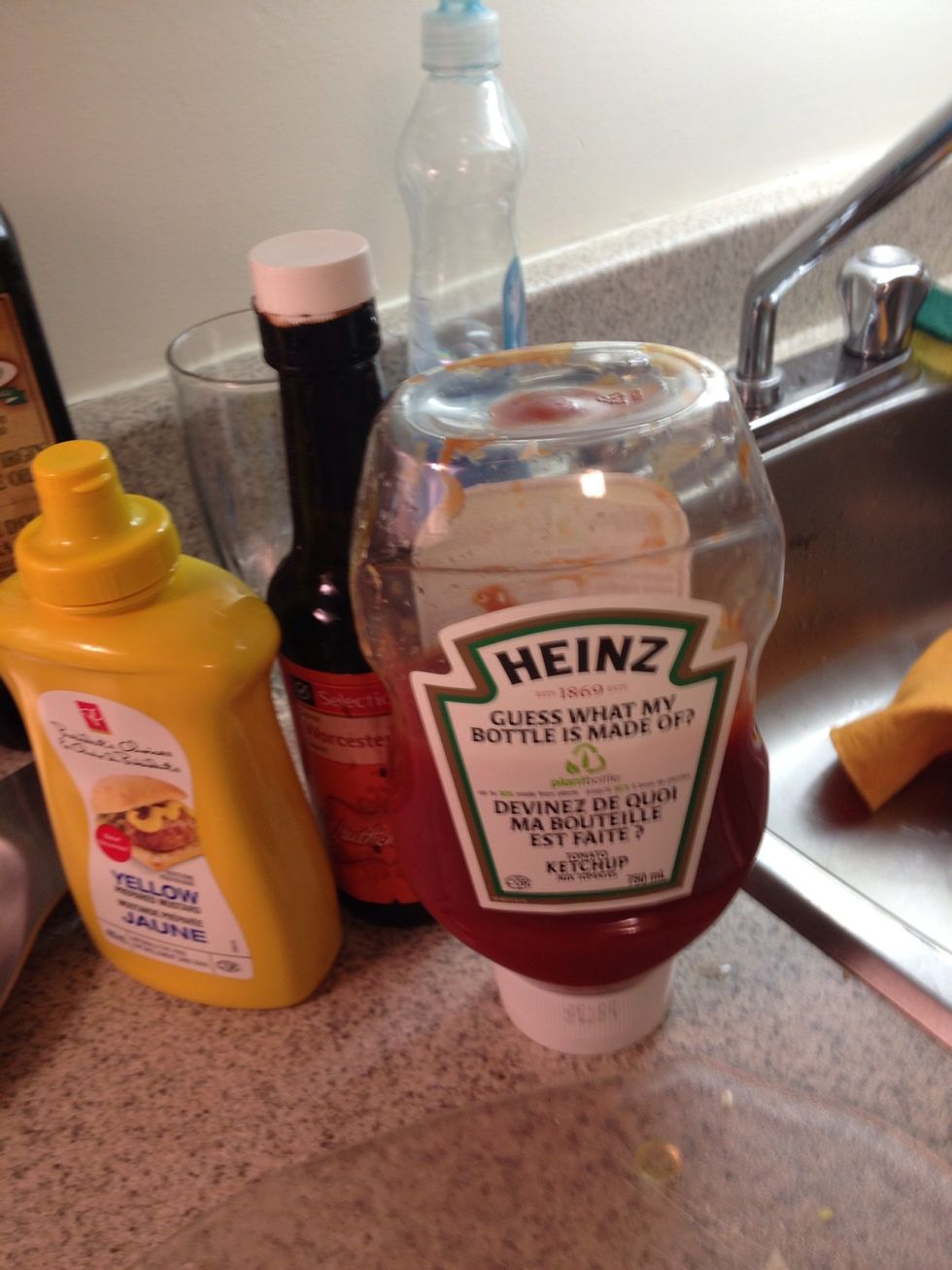 I don't measure these ingredients add a little of each to the tomatoes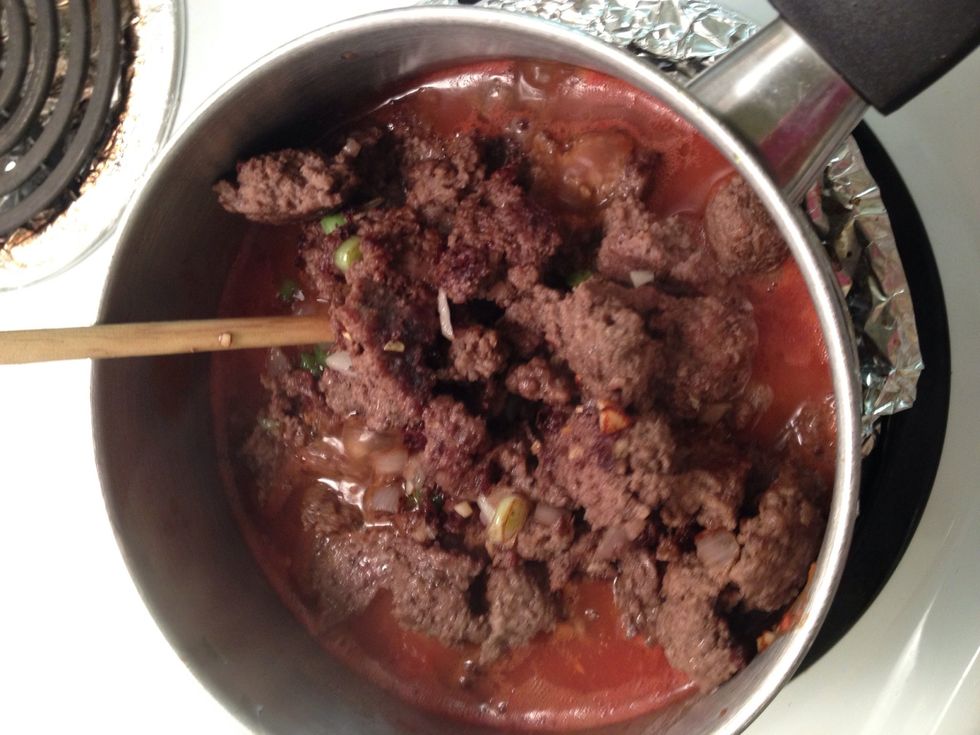 Add beef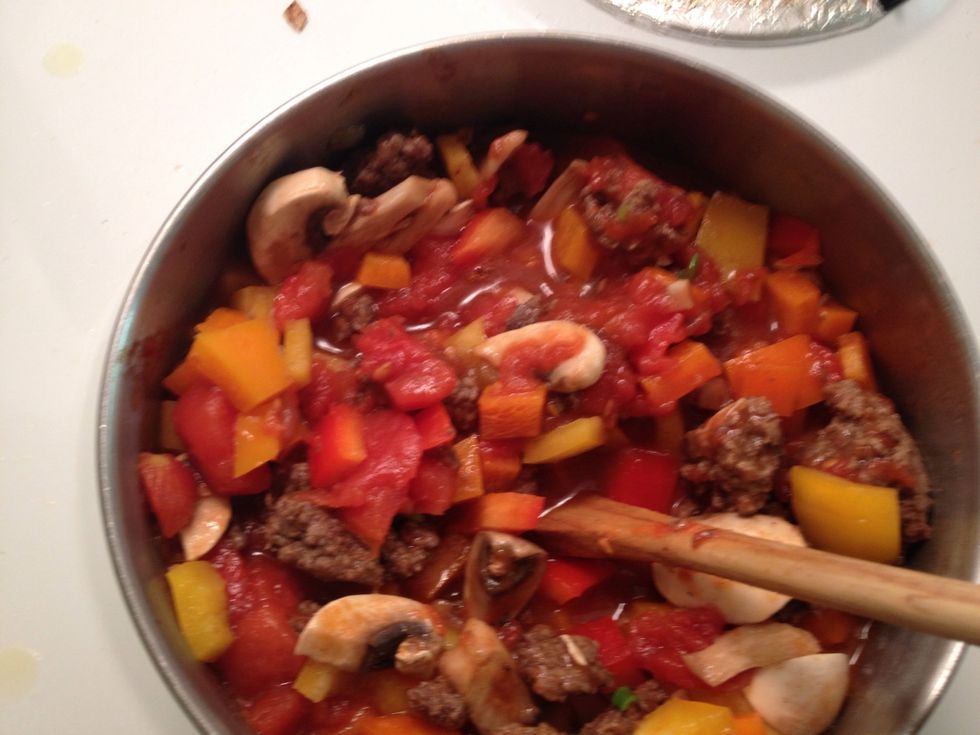 Add the peppers and mushrooms. Stir in be careful HOT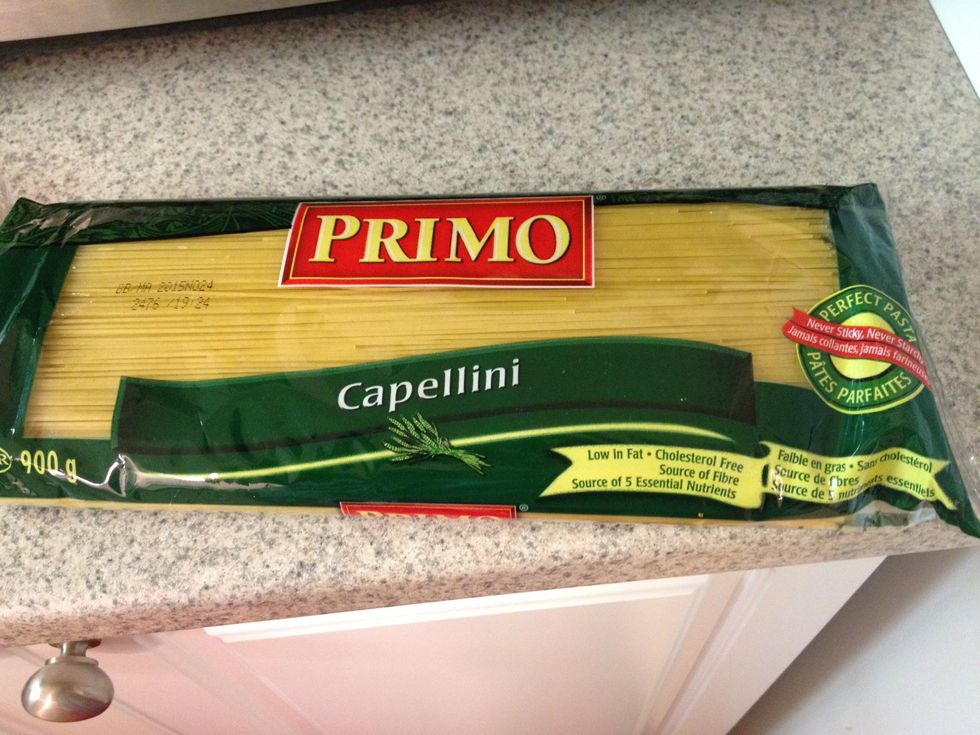 Get pasta. Also good with rice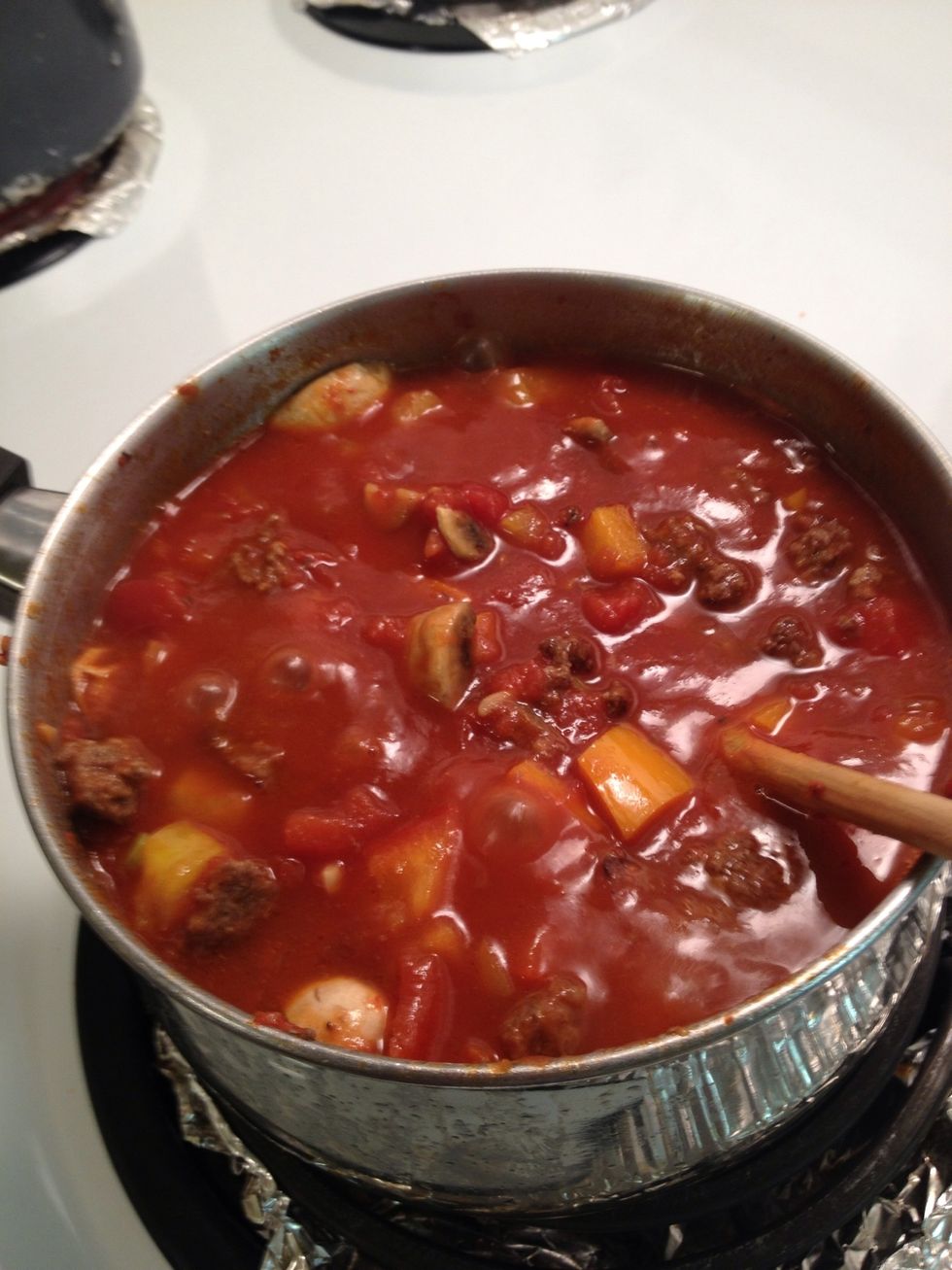 Simmer for about 10-15 also during this time add the rest of the tomato paste.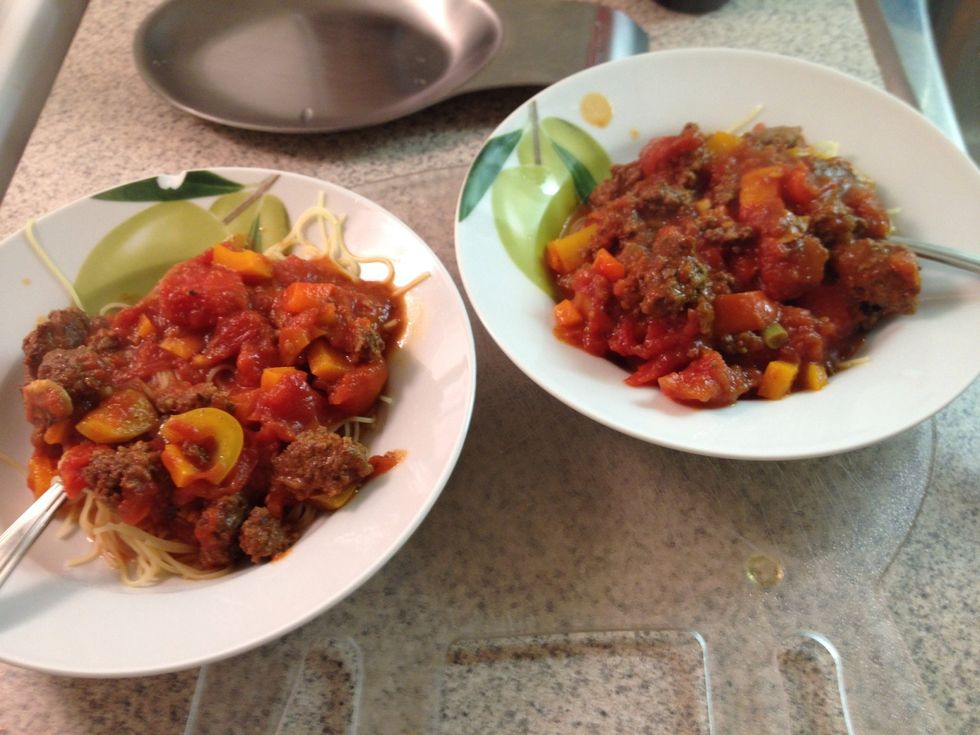 Enjoy!
Freeze any extras you might have very good and filling for cold winter days or lazy summer nights. More flavour add half a beer and a tablespoon of relish. Trust me. ;)
1.0lb Ground beef
1.0 Can Of tomatoes
1.0 Worcestershire sauce
Mustard
Ketchup
Bell peppers
Handful of onions
3.0 Green onions
1.0 Clove Of garlic