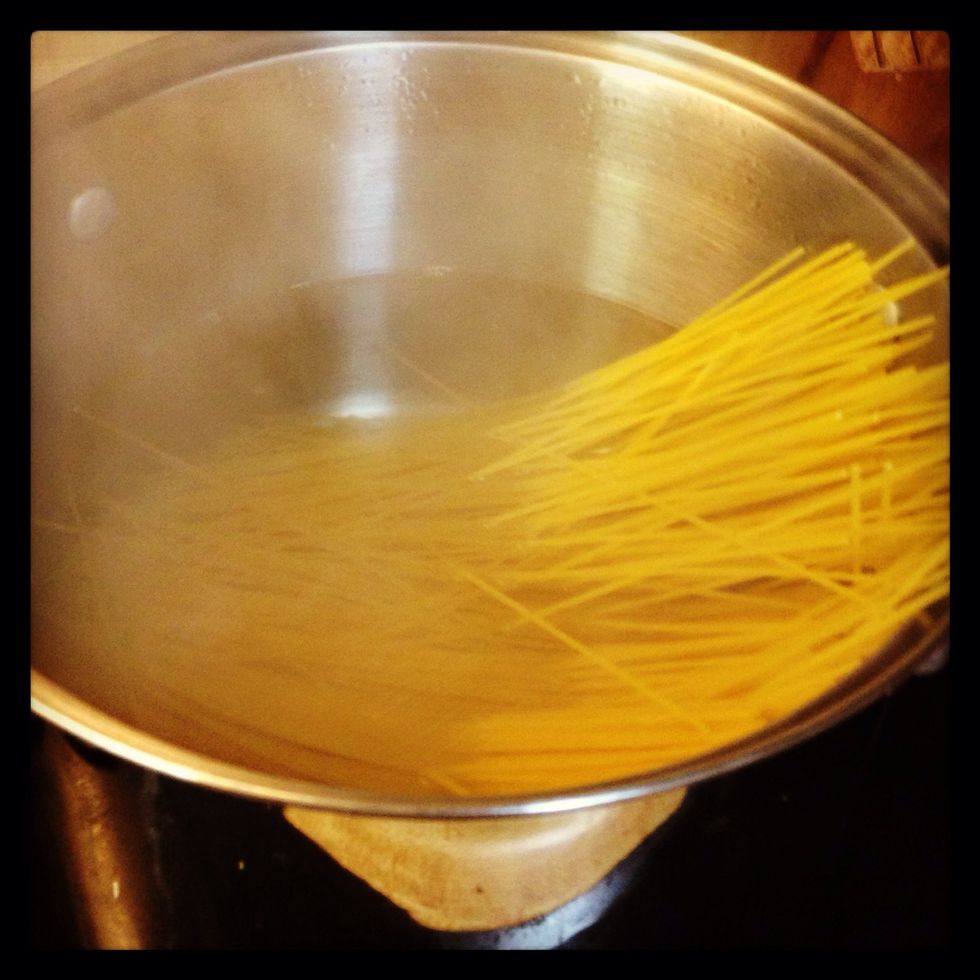 First preheat your oven to 350. Then boil your spaghetti in salted water. Cook for one minute less than it says on the package. This will allow the spaghetti to soak up the sauce when baking.
While the spaghetti is cooking, mix the eggs, sour cream, and cheeses together. It will look like the bowl on the right.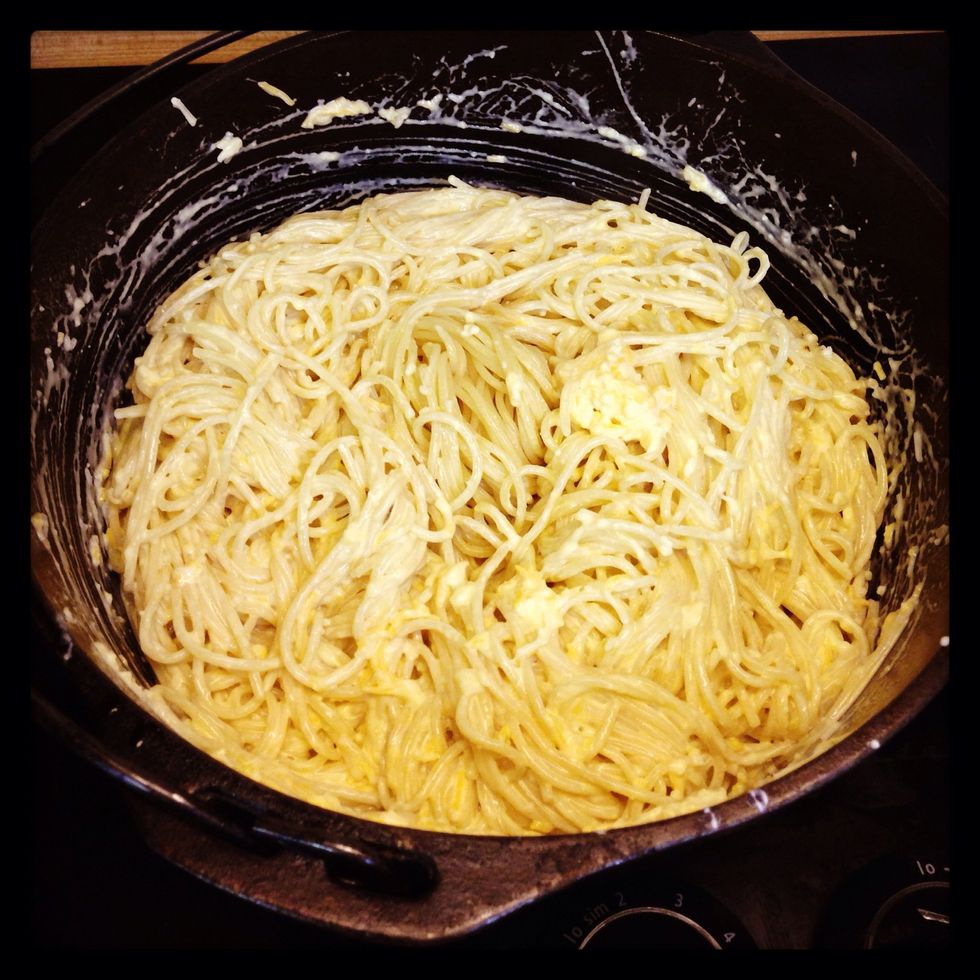 You can use a 9x13 dish or any large ovenware. I used my dutch oven. Stir the egg, sour cream and cheese mixture into your cooked noodles. No need to be neat, your sauce will cover any mess.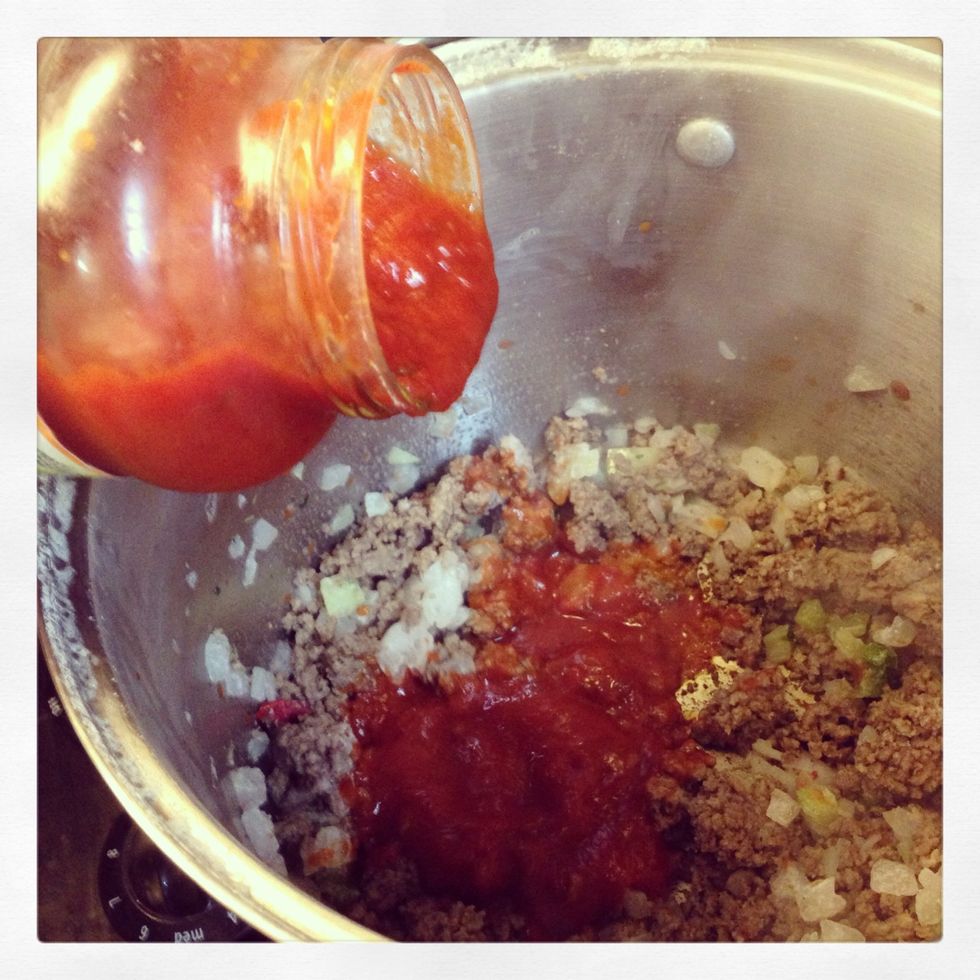 Brown and drain your ground beef. Then add the seasoning blend and let cook for a minute. Add your Italian seasoning and sauce.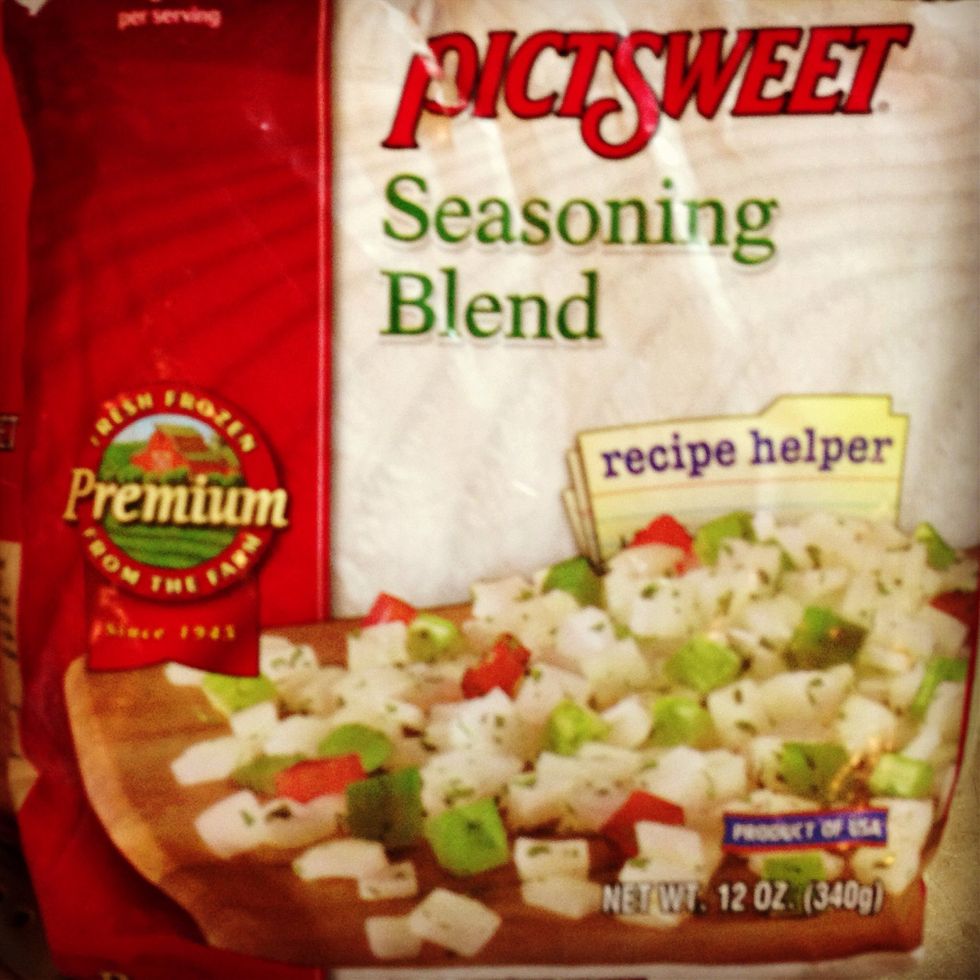 Just in case you haven't a clue what seasoning blend is, this is what you will look for. It's onions, bell peppers, and herbs. Perfect for Italian and creole foods :). Fantastic shortcut.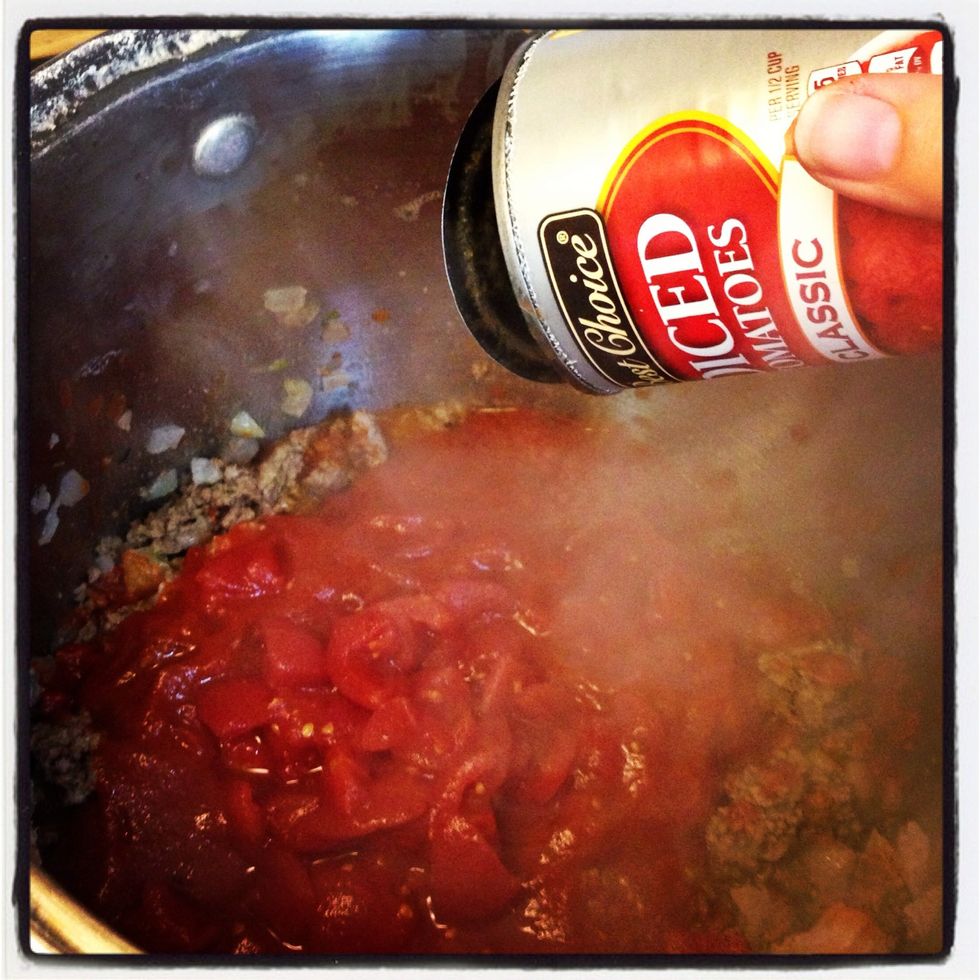 Then add a drained can of diced tomatoes. Stir to combine. Let cool for a minute. If you put it over the pasta mixture now, your eggs will cook and that will be gross.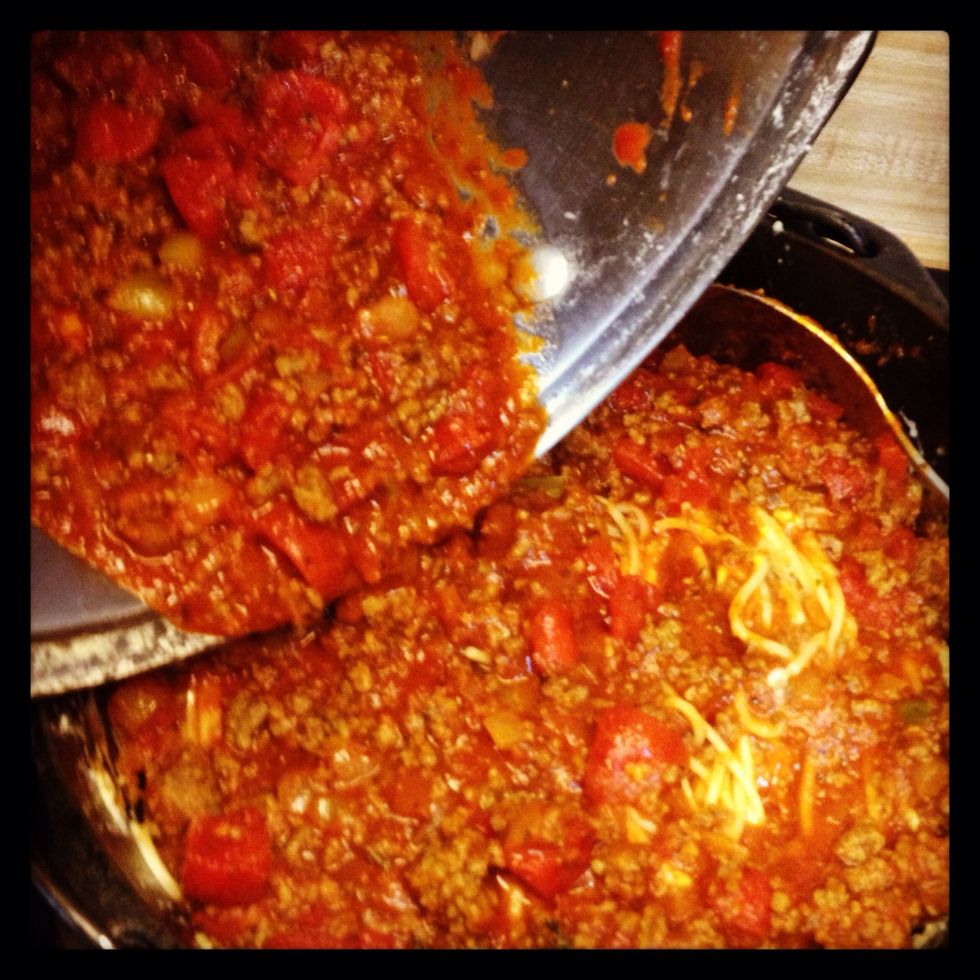 Pour the sauce over top of the whole mixture.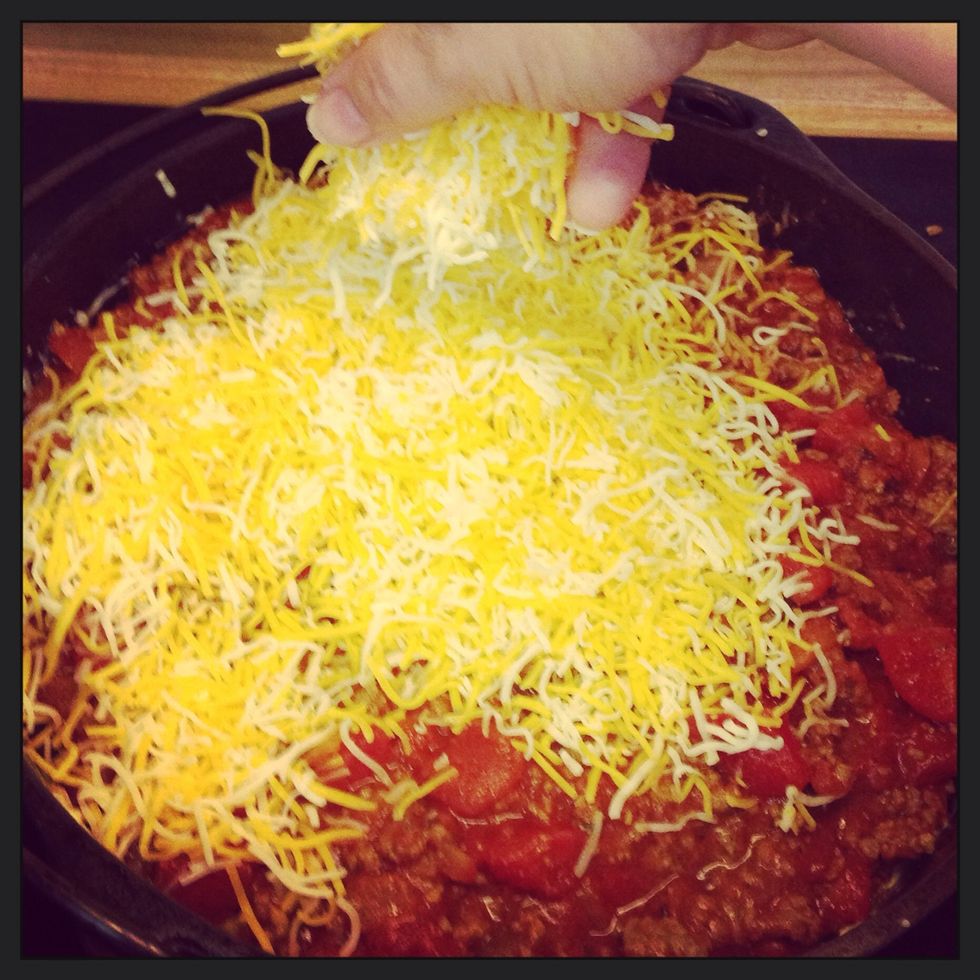 Top with the remaining 2 cups of cheese.
Bake on 350 for about 30 minutes or until hot and bubbly. Yum!!!
16.0oz Thin Spaghetti Noodles
3.0 Eggs
1.0c Sour cream
1/2c Parmesan Cheese
1.0c Shredded Mozzarella Cheese (I used fiesta cheese)
1.0lb Ground Beef
24.0oz Jar Spaghetti Sauce (any kind)
1/2oz Can Diced Tomatoes (drained)
1.0tsp Italian Seasoning
1/3 Bag Seasoning Blend
2.0c Shredded cheese for the top