The reason spaghetti is so easy is because there isn't a set amount for anything. You can use as many noodles as you'd like, and the ratio of meat to sauce is also up to you.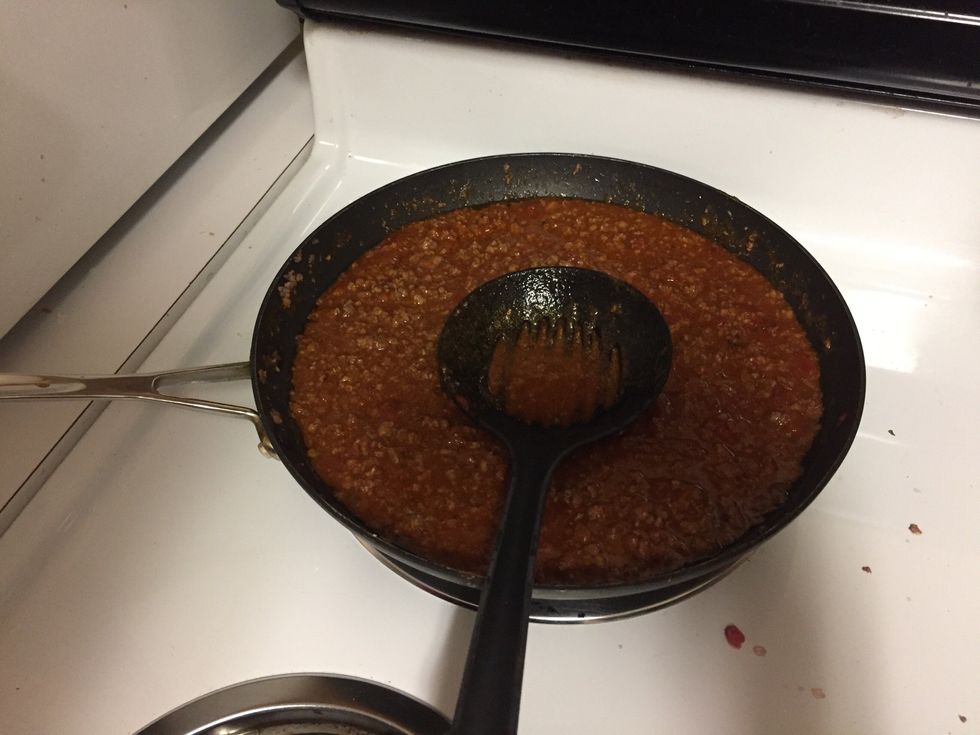 Yum! Cover and let the sauce simmer on medium low heat. For extra zest, you can add two basil leaves while you simmer.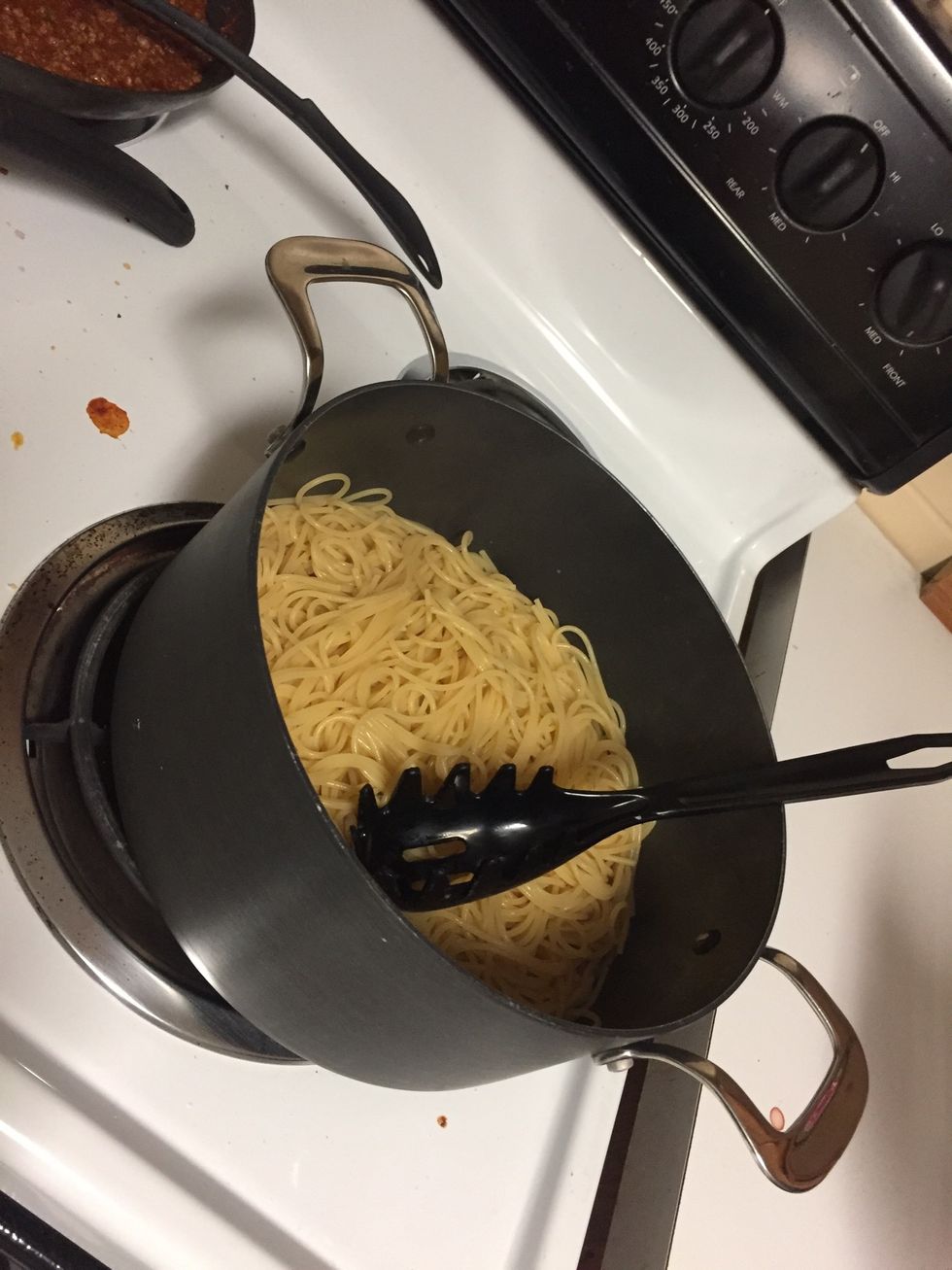 Strain the noodles in a strainer, and put the noodles back in the pot.
Place some noodles onto a plate or bowl, top with sauce, and enjoy!
1.0 Box Spaghetti Noodles
1.0 Jar Bertolli's Red Wine Marinara Sauce
1.0 Package Hamburger or Venison Meat
1.0pch Garlic Salt
1.0pch Basil
2.0tsp Olive Oil
Water