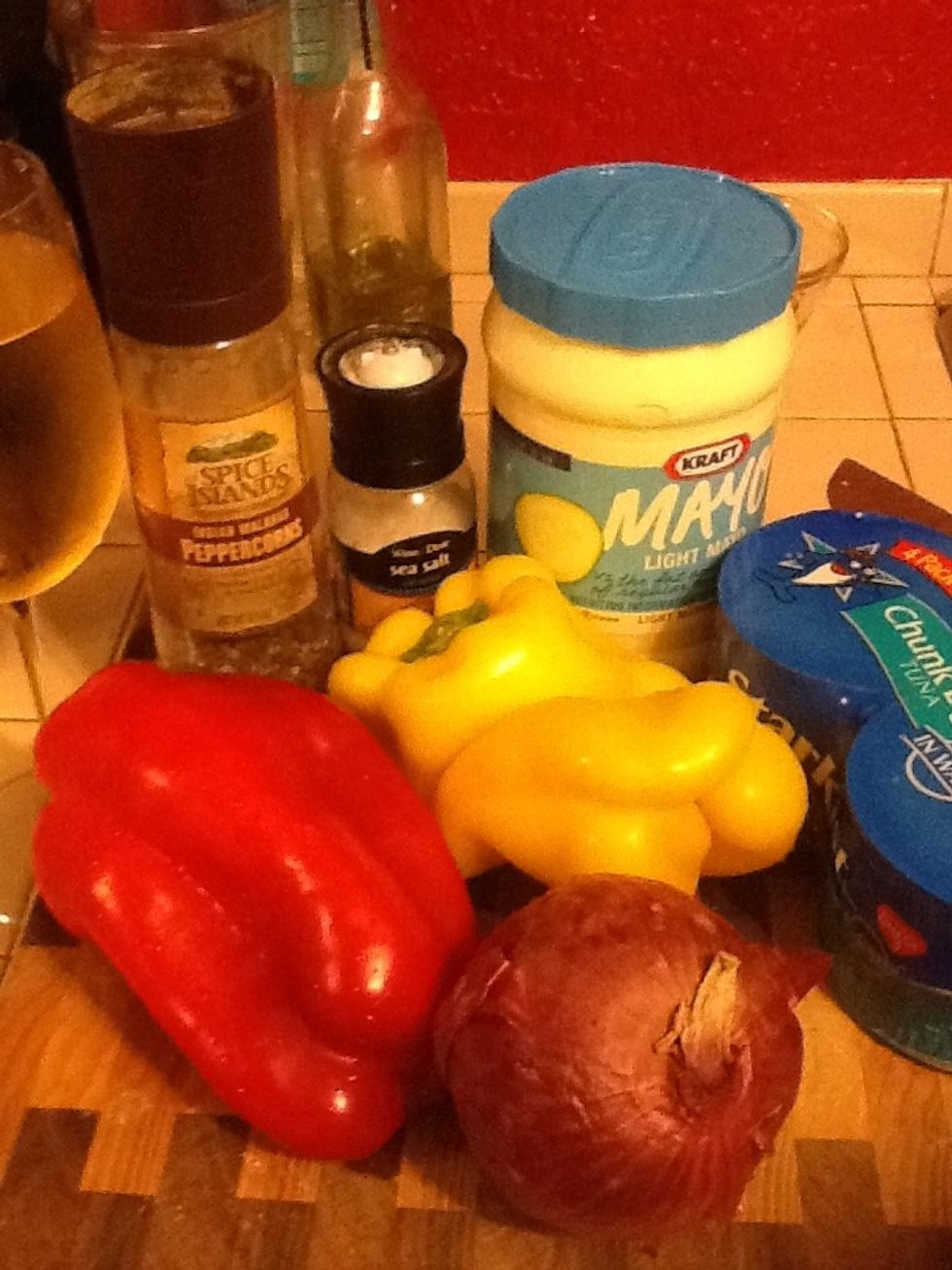 Here is your ingredients!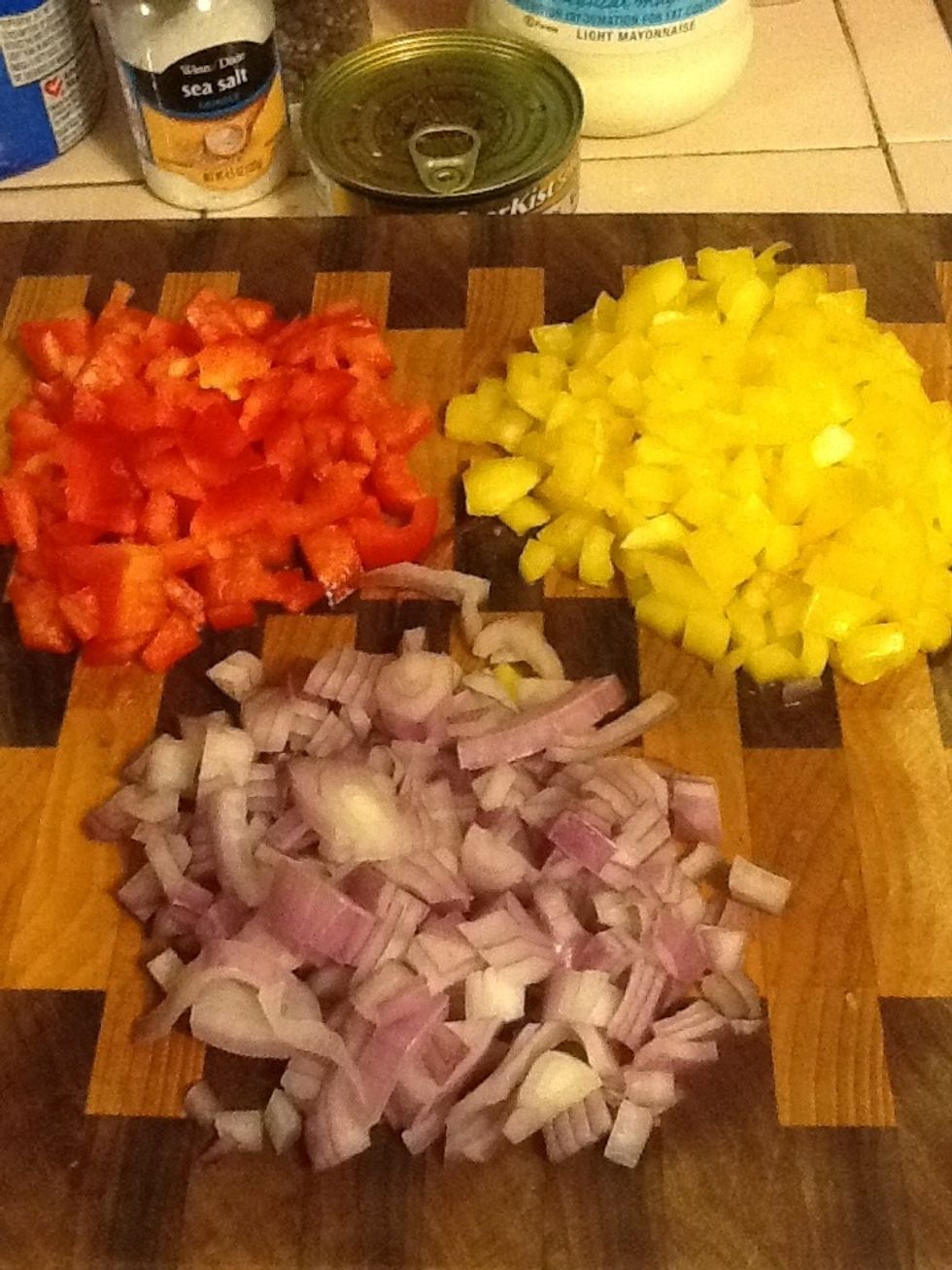 Chop up your red onion, yellow pepper and red pepper.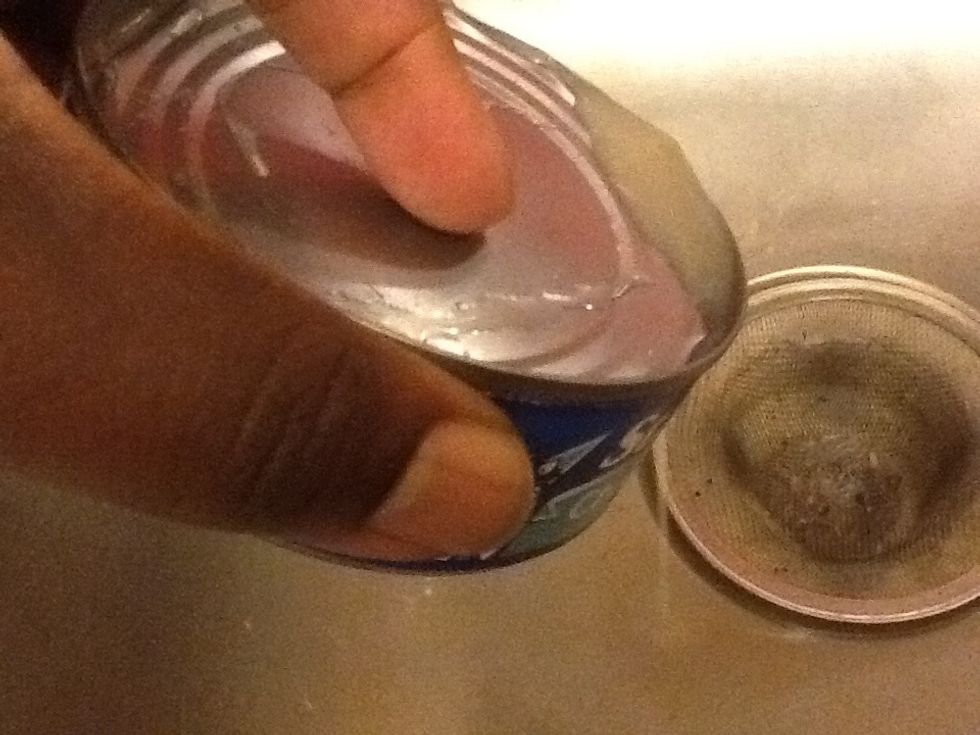 Next drain you tuna fish. I like the tuna fish in water instead of oil, cuts down calories a bit.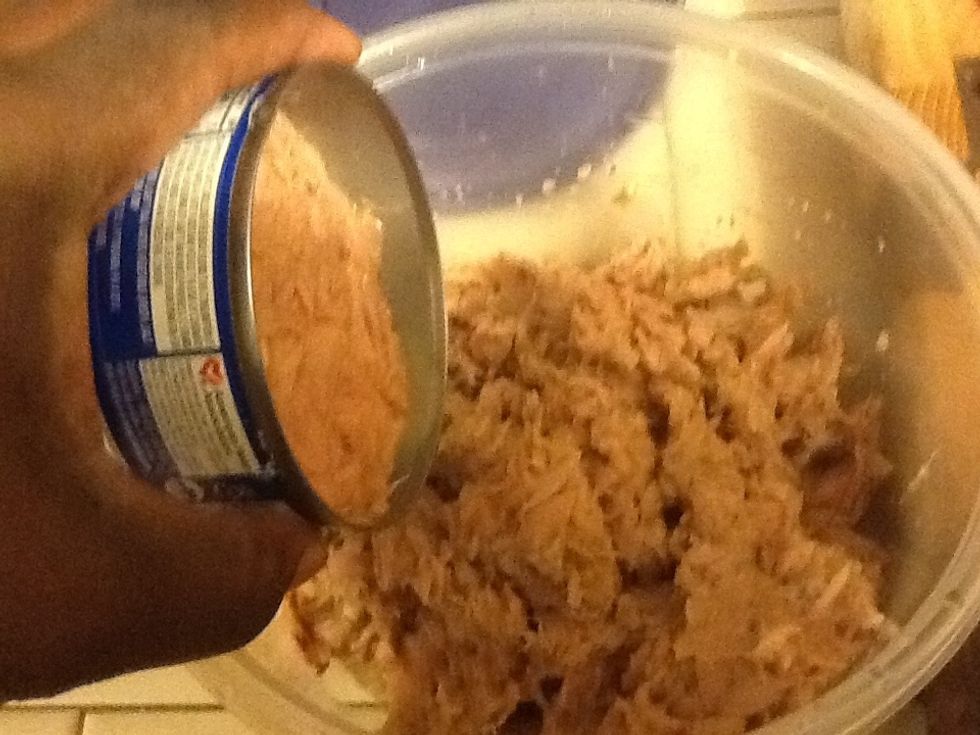 Now add the tuna in a mixing bowl.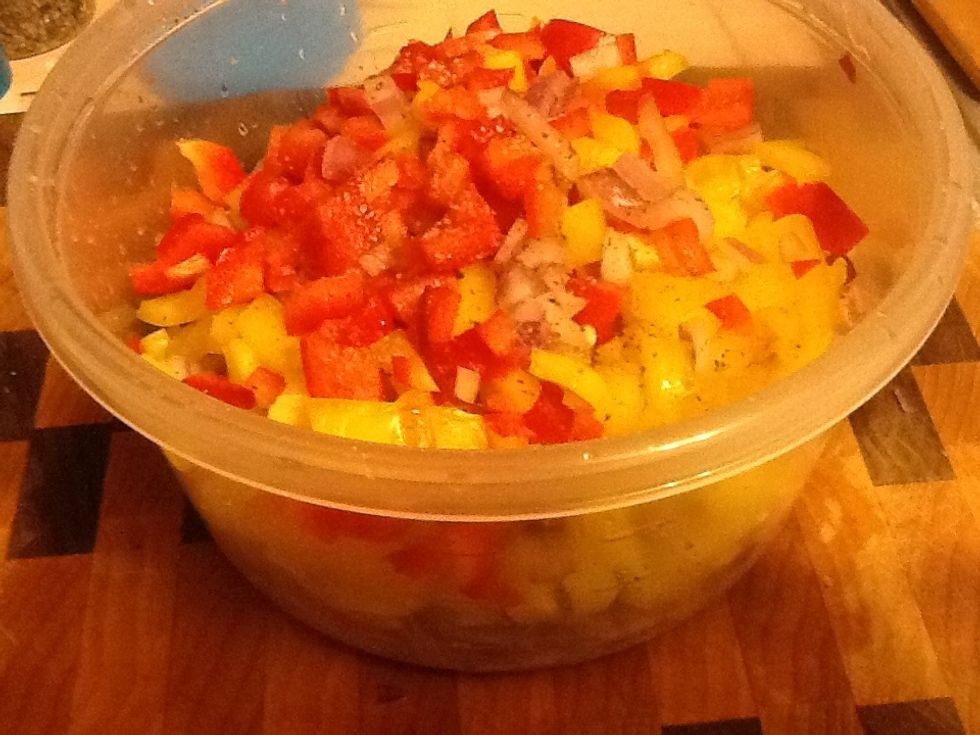 Next add your veggies to the mixing bowl...
Now add the mayo and mix it up. I have to use the light mayo because my moms side of the family selfishly handed down too much junk in the truck for certain outfits now a days!
Serve it on bread or triscuit or any vehicle you so desire and enjoy!
4 cans of tuna fish
1 red pepper
1 yellow pepper
1 red onion
Salt and pepper
Mayo