How to make southern paella in the alto-shaam ctp
Make Southern Paella in the Alto-Shaam CTP
67
Place all veg and spices on sheet pans. Sprinkle with S&P and drizzle with olive oil.
Preheat combi to 500F (260C).
Roast in combi at 450F (232C)- conv. mode- 80% fan- 100% humd. - 5min.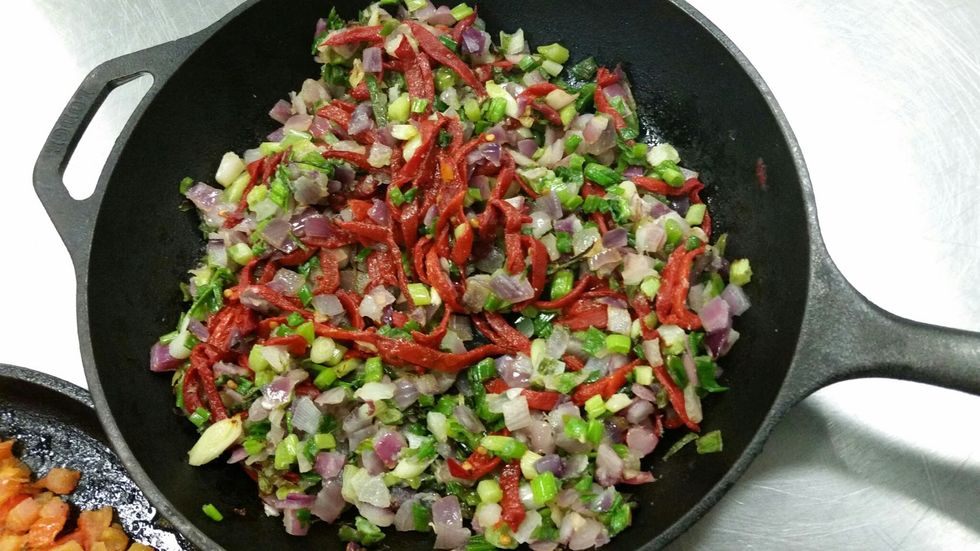 Mix par-cooked vegetables together.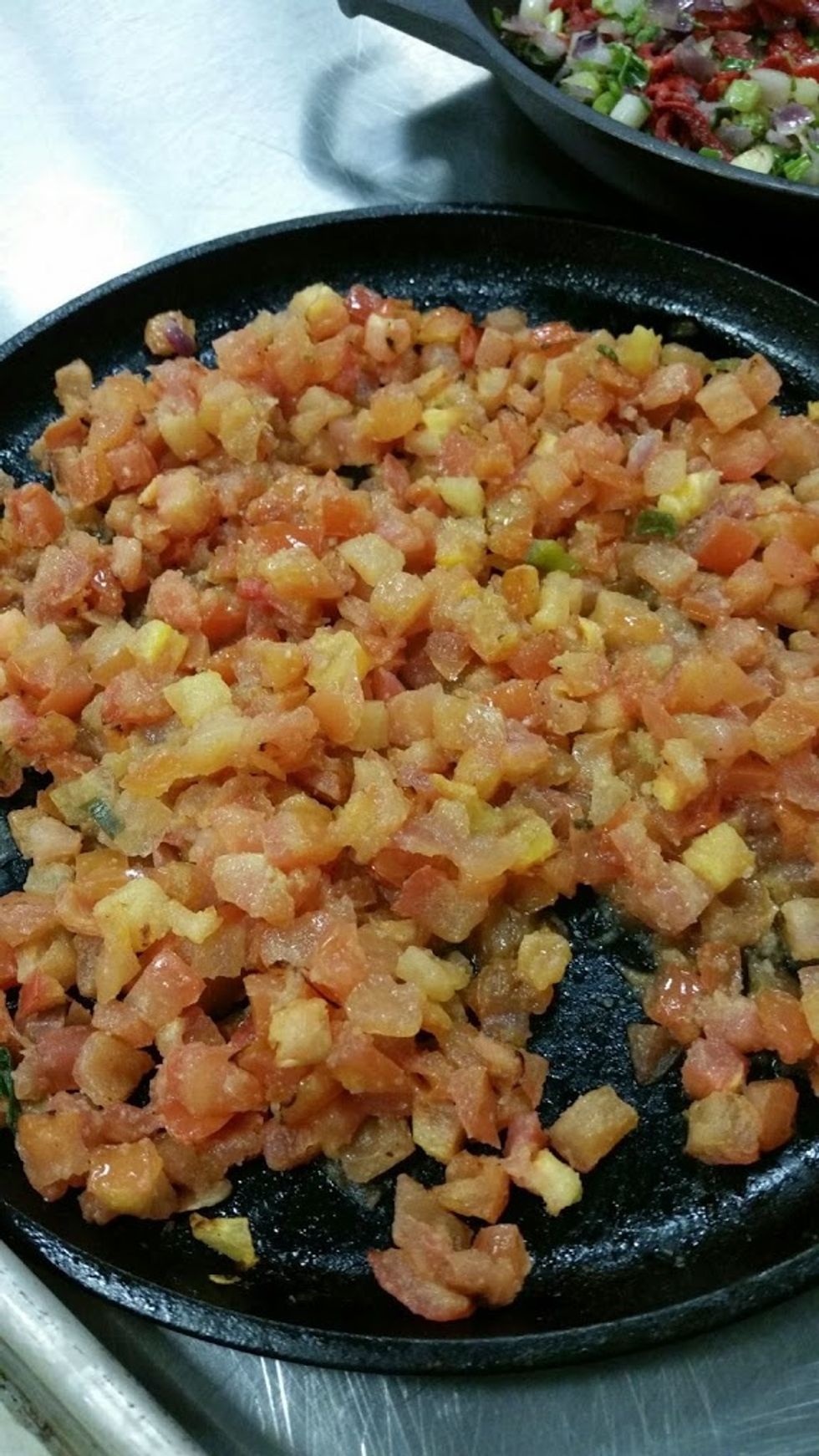 If using fish, cut up and leave fresh.
In a rondeau or 4in. hotel pan, mix all roasted vegetables; sausage; chicken; seafood; shellfish and saffron.
Add in the oil and dry rice.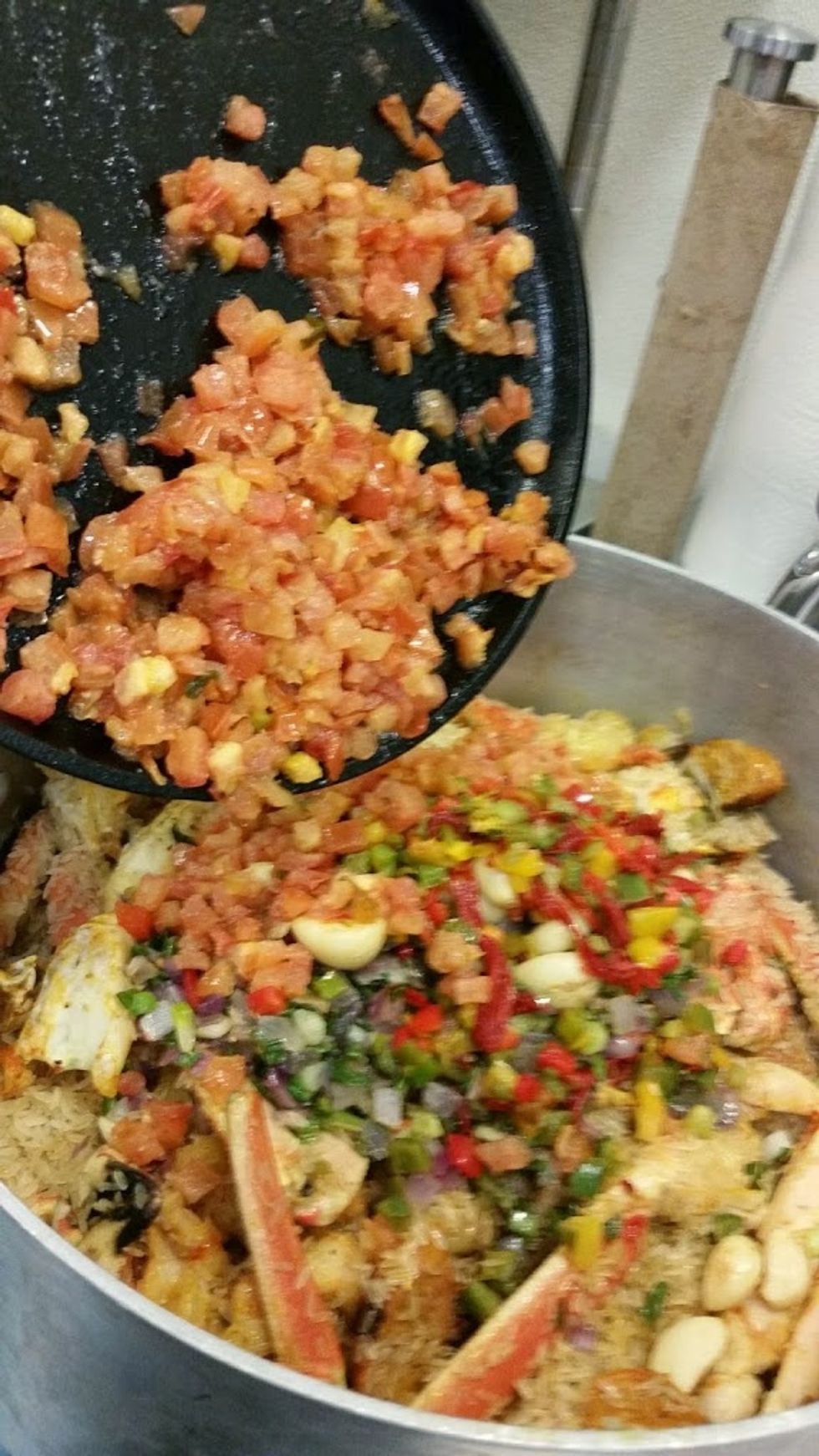 Add in raw fish (if using).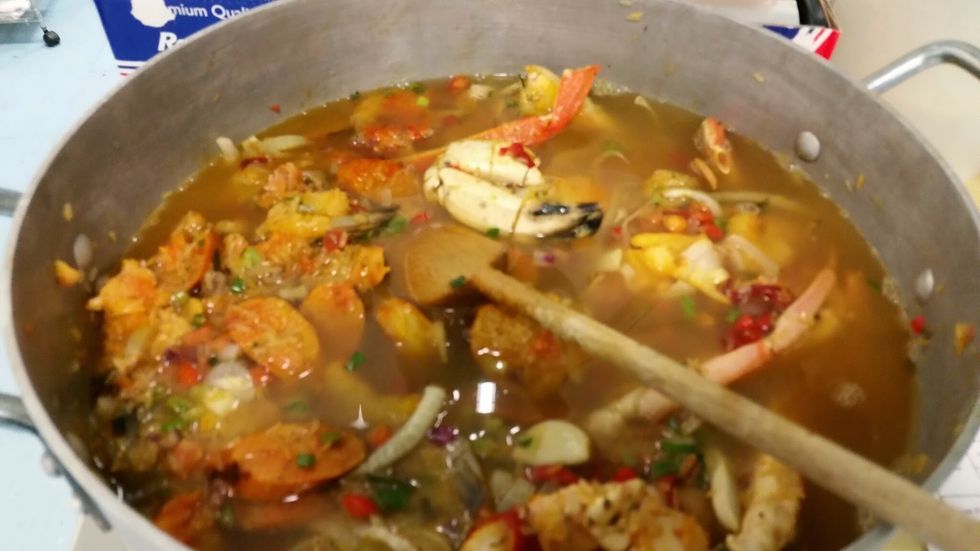 Add stock & wine. Mix lightly and add salt for taste. Cover with foil or lid.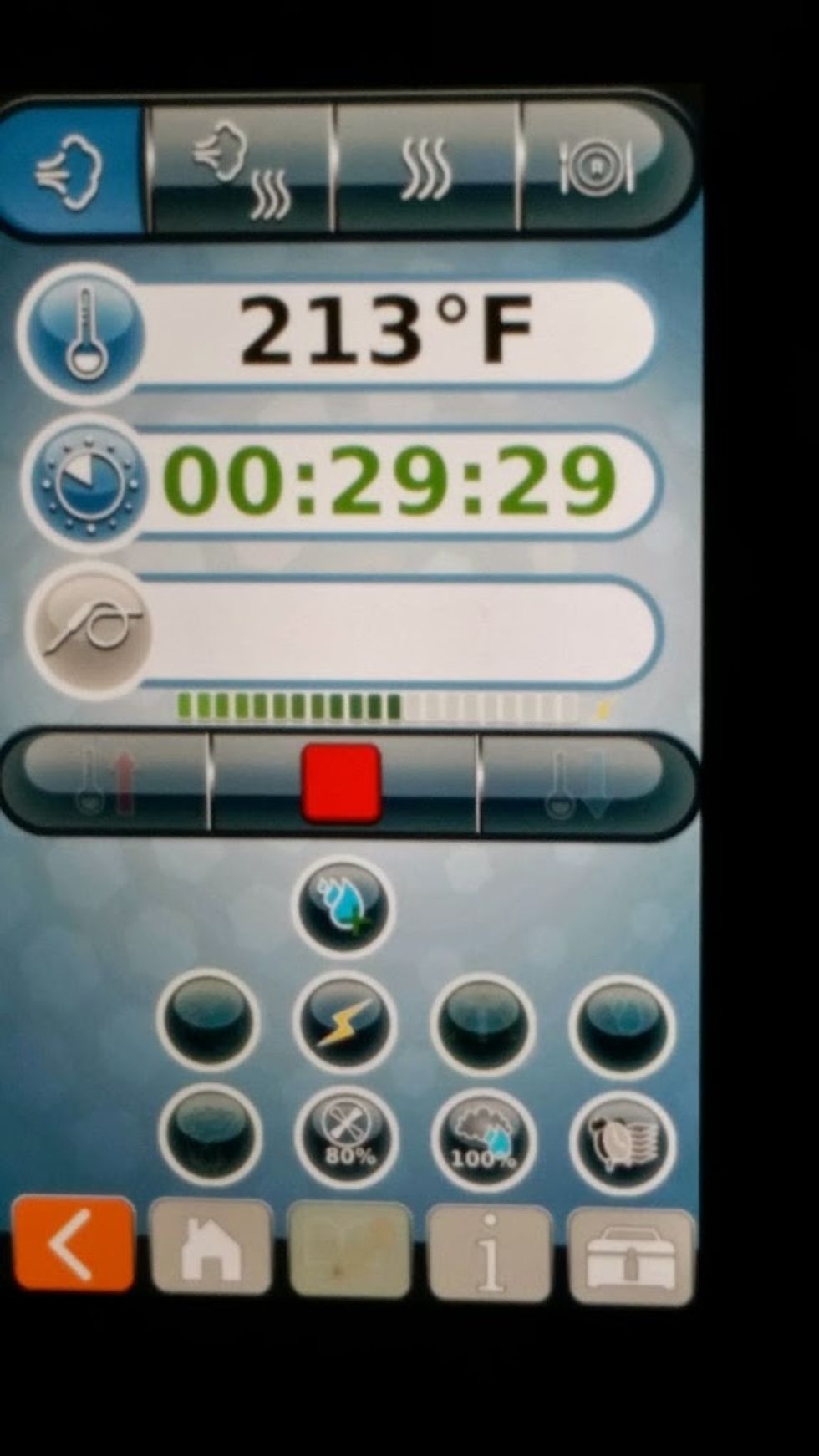 Cook in steam mode- 213F (101C) - 30 min.- 80% fan - 100% humidity.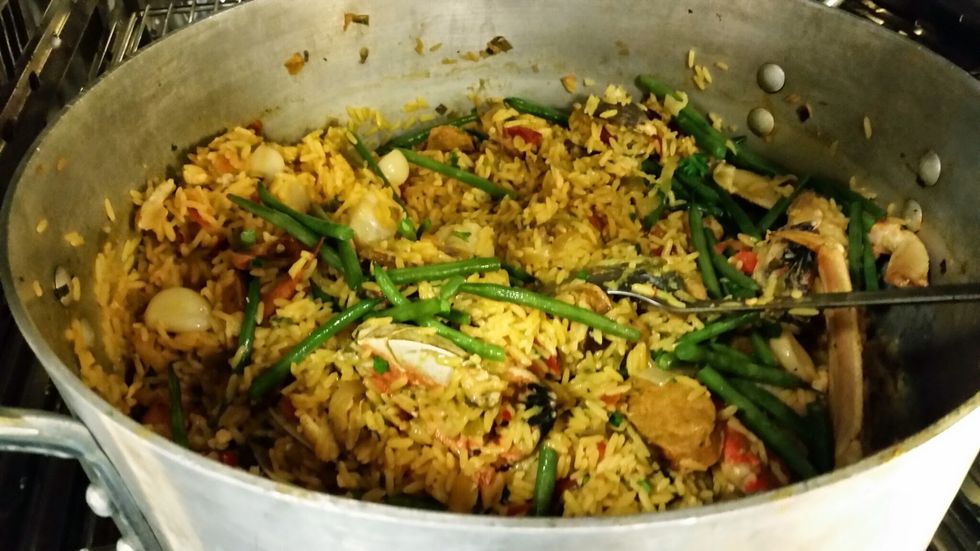 Remove Paella from the oven.
Place into a serving dish and enjoy!
5.0c Par boiled rice
1/2c Veg or olive oil
3.0 Packets saffron, or real
4.0lb Mixed par-cooked seafood & shellfish
2.0lb Marinated chicken thighs (par-cooked)
1.0lb Kielbasa sausage
Mixed vegetables & spices
5.0c Seafood or chicken stock
4.0c Dry white wine