Every once in a while I have a hankerin' for fried chicken and I could resist making waffles to go won't it. :)
26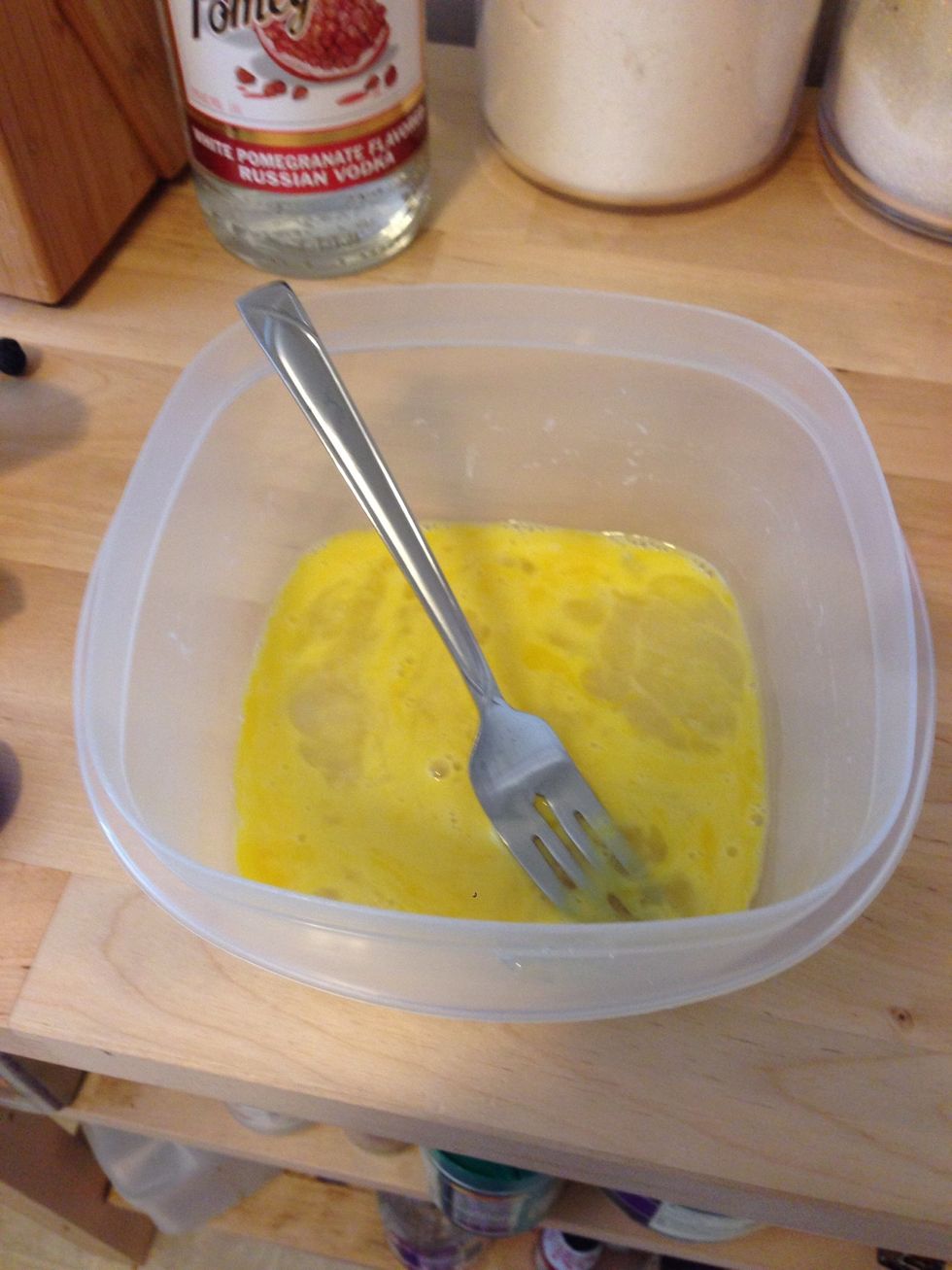 In a bowl, crack an egg and whisk it.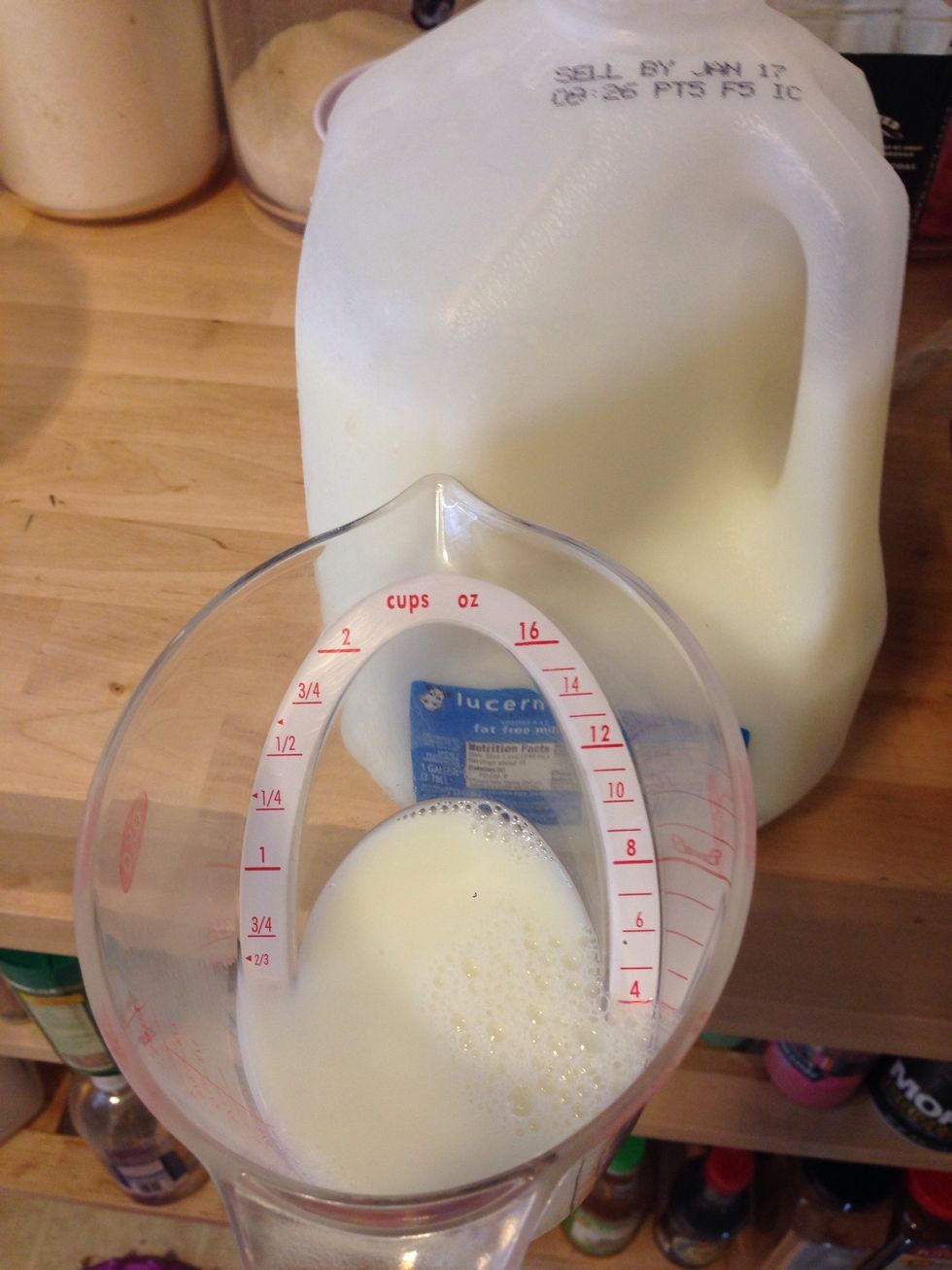 Add 4 oz of milk to the egg and whisk together. You can use buttermilk if you like that type of fried chicken. I didn't have any on hand. :/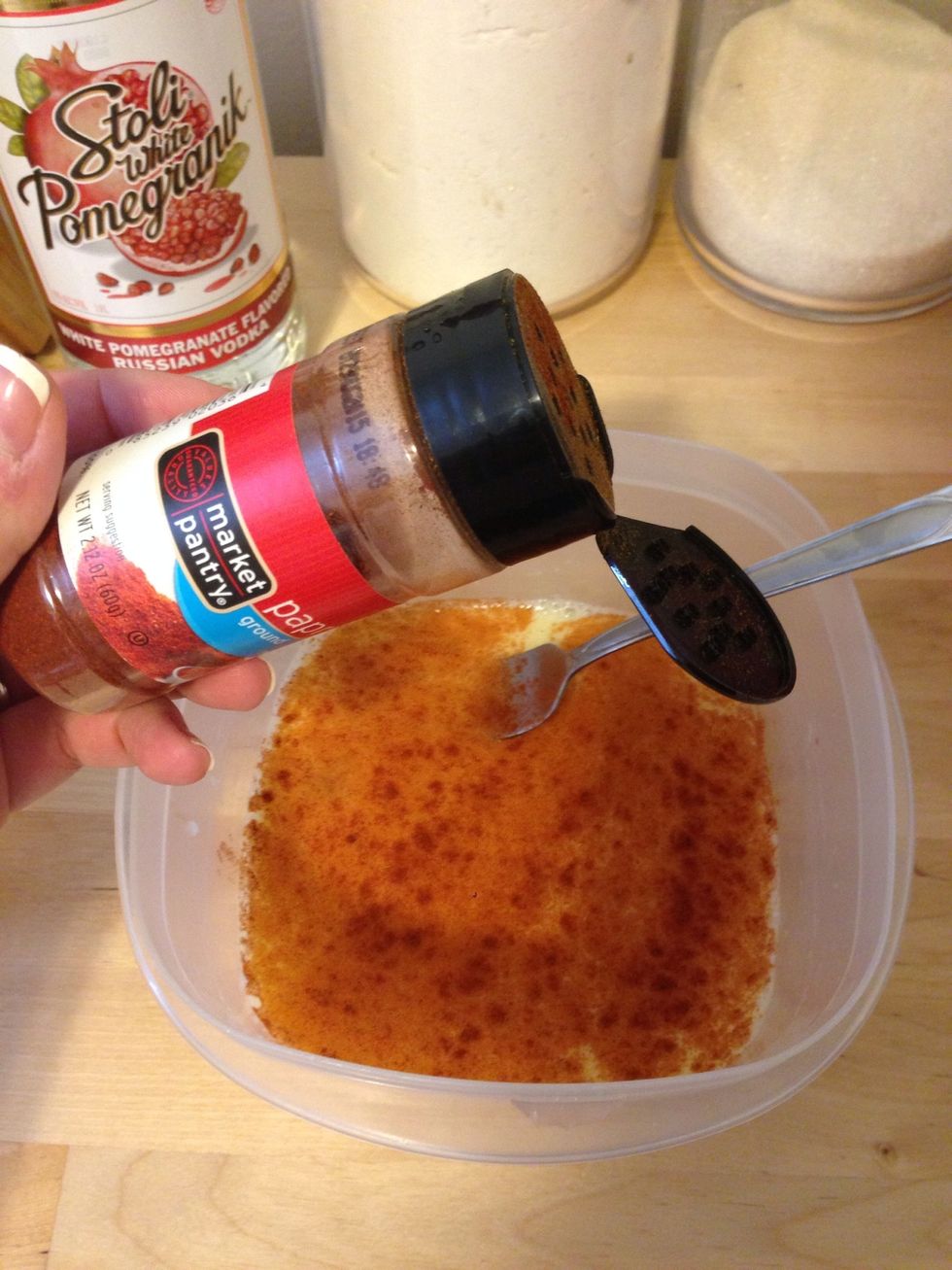 Sprinkle paprika on top of the milk I used 1 tsp of paprika. If you like spicier chicken, I'd substitute for chili powder.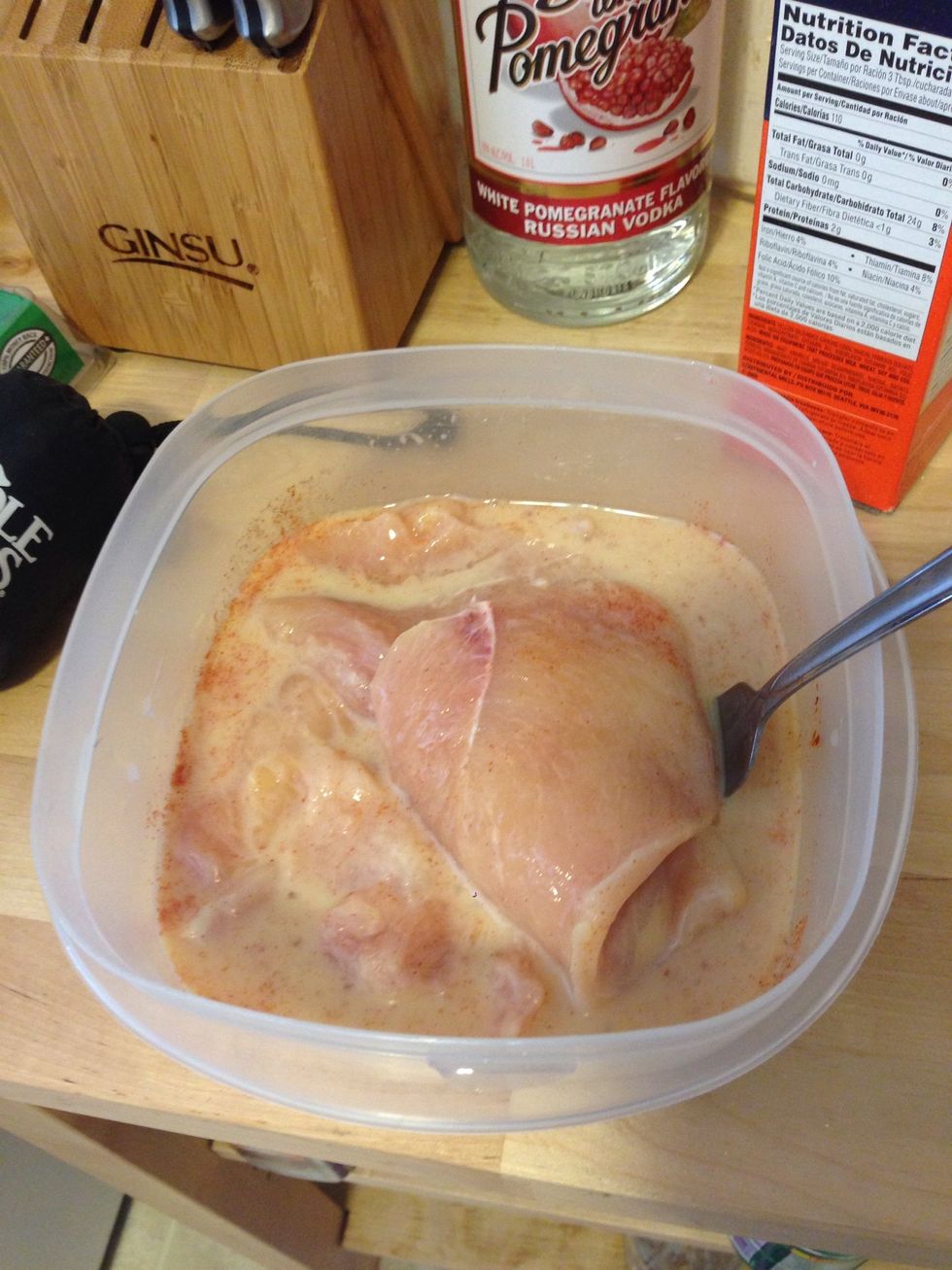 Add the chicken to the egg mixture. Make sure it's stirred before adding the chicken. I filleted the chicken out so it looked more like large strips.
In a separate container or in my case a ziplock bag, measure out 3/4c of flour.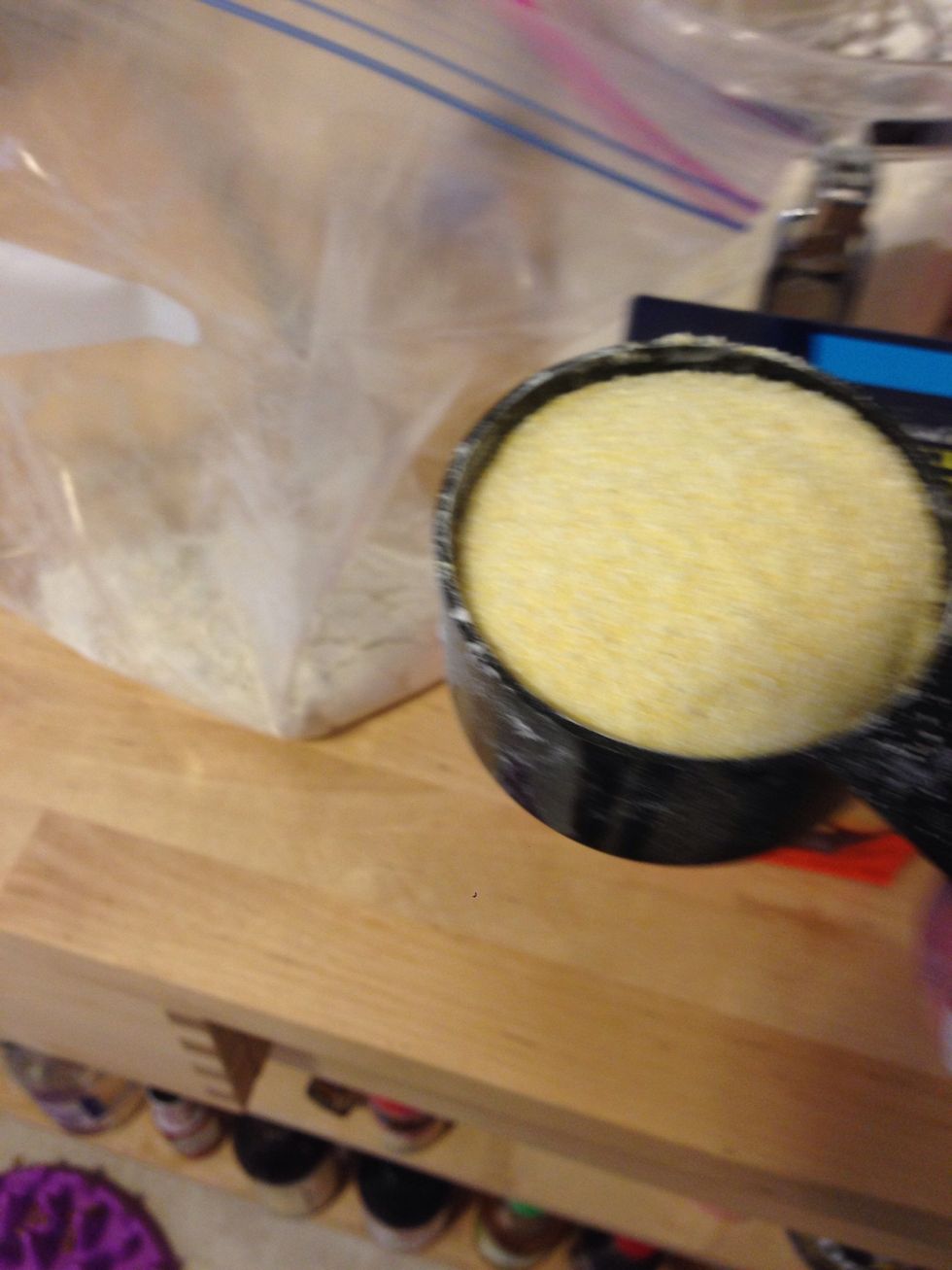 Add 1/4c of cornmeal to the flour mixture.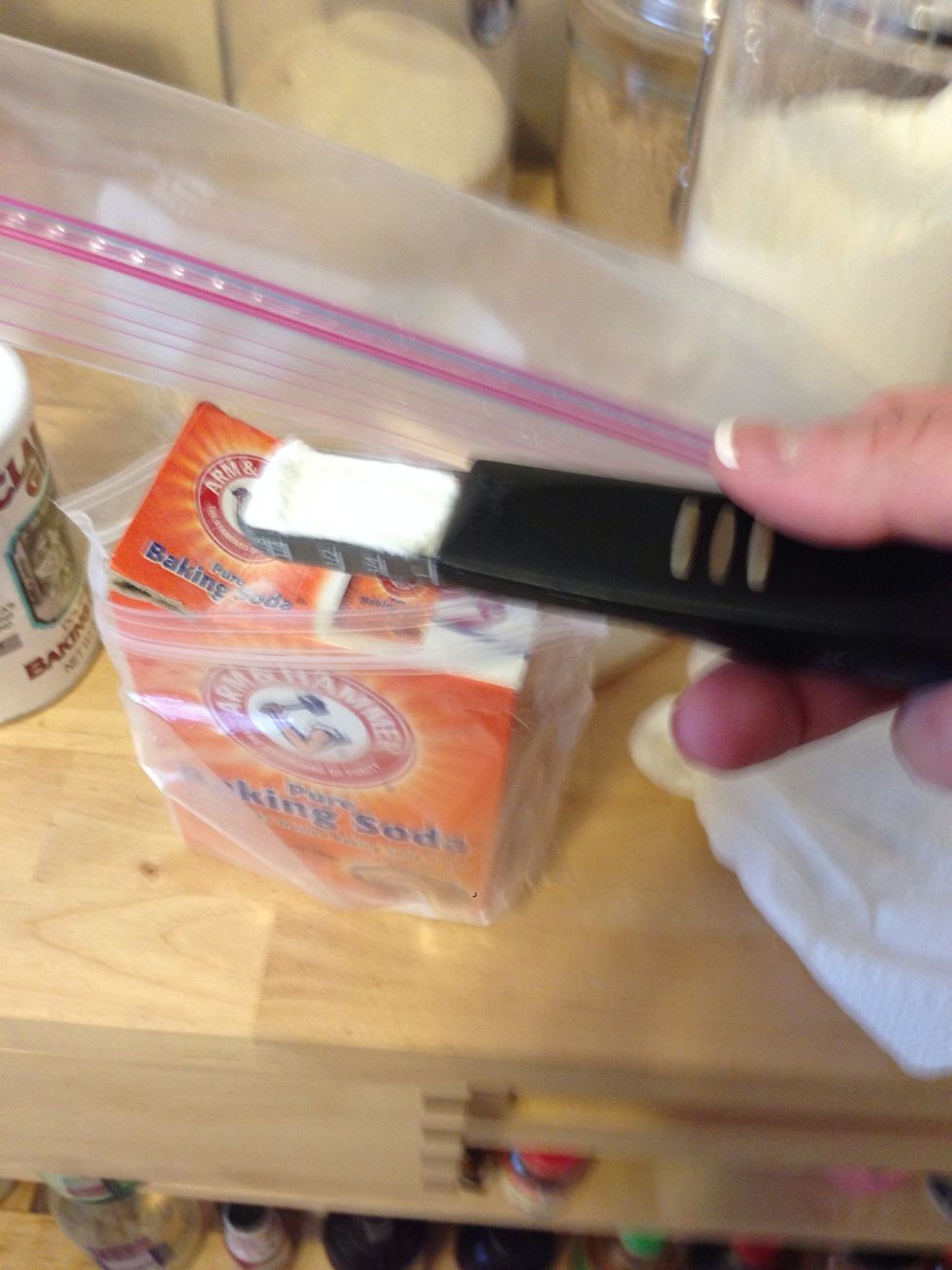 Add 1 tsp of baking soda to the flour mix.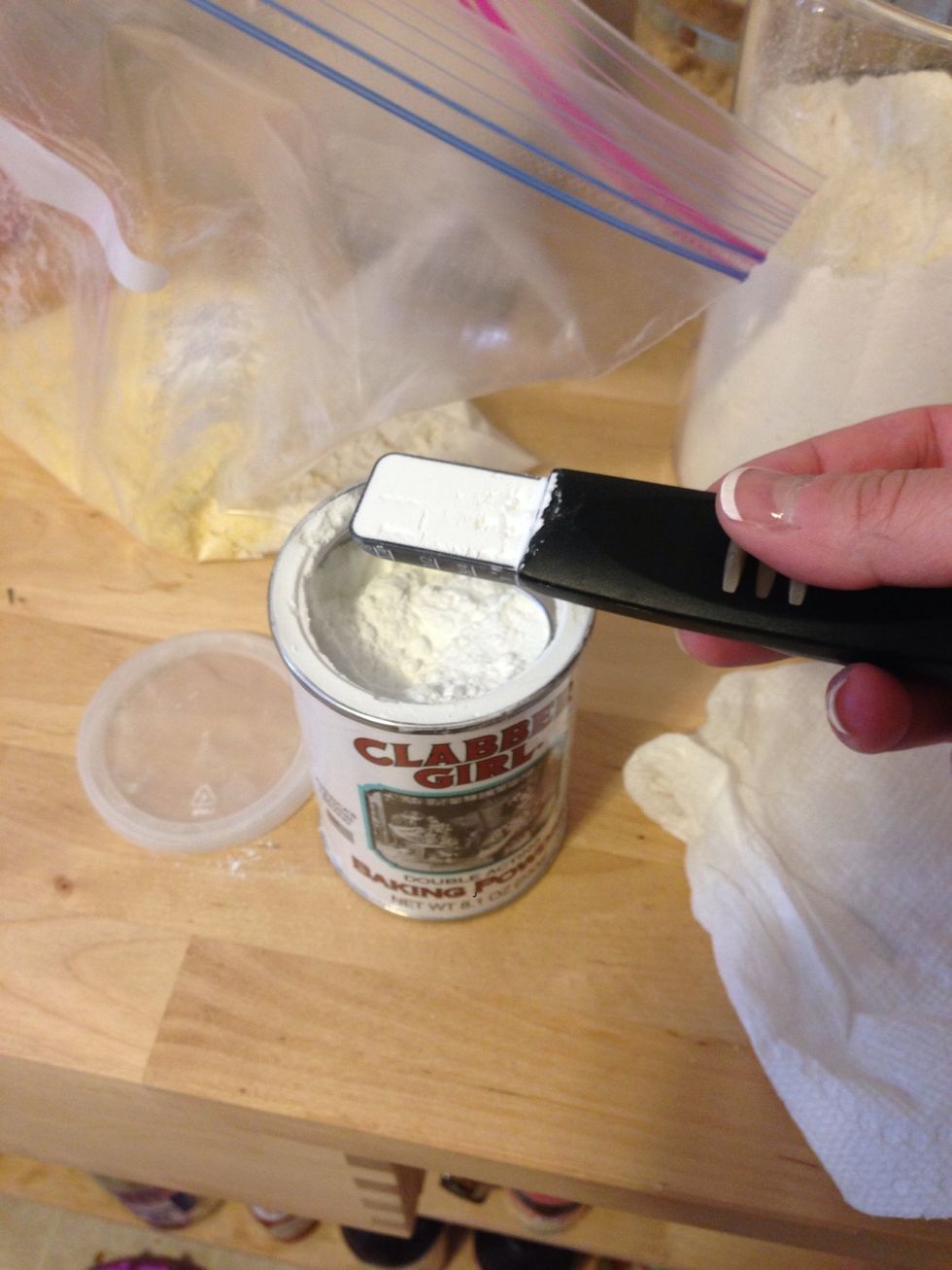 Add 1 tsp of baking powder to the flour mix.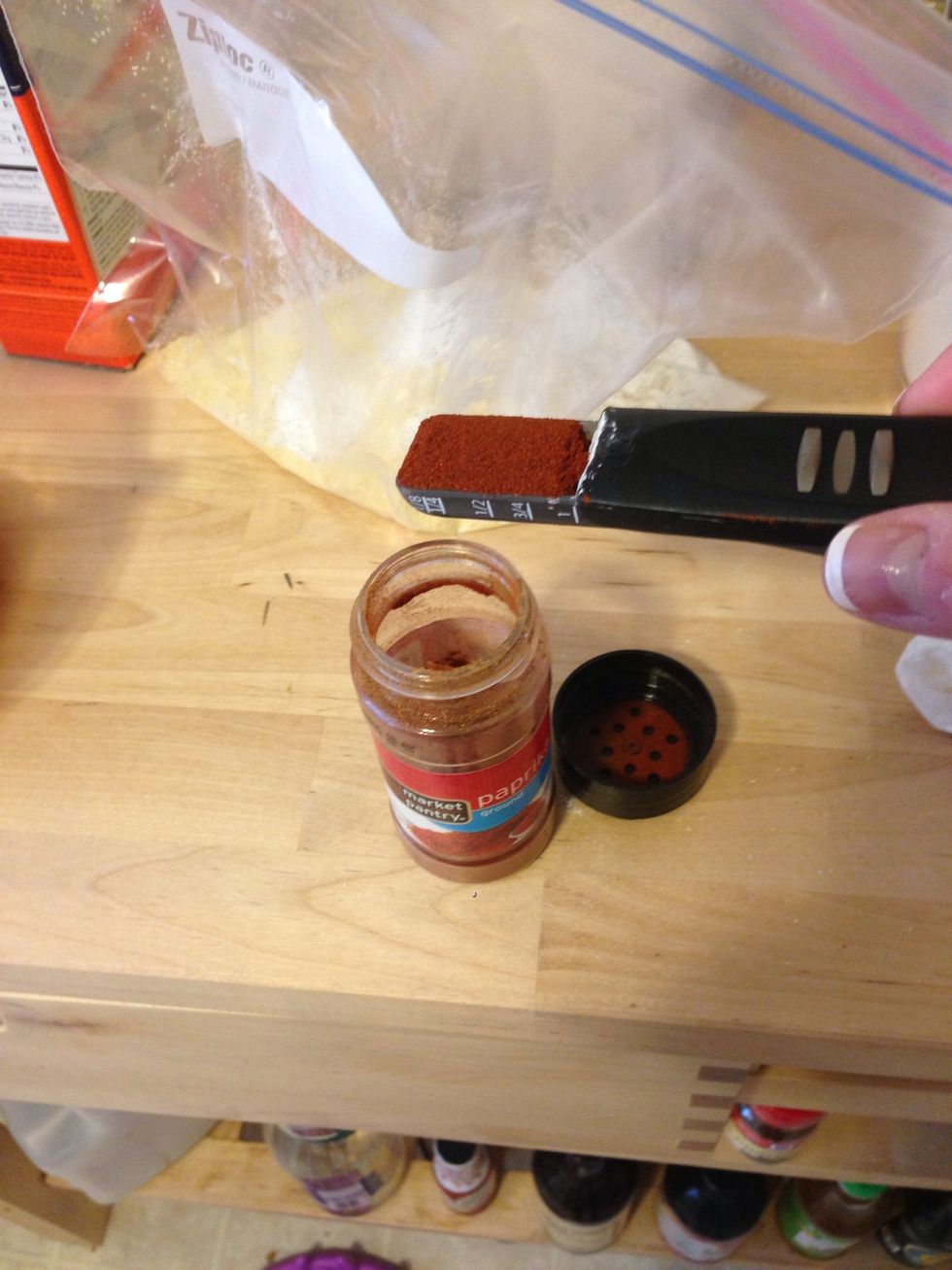 Add 1 tsp of paprika to the flour mix. If you want a spicy mix, add 1 tbsp of chili powder and 1 tsp of cayenne pepper.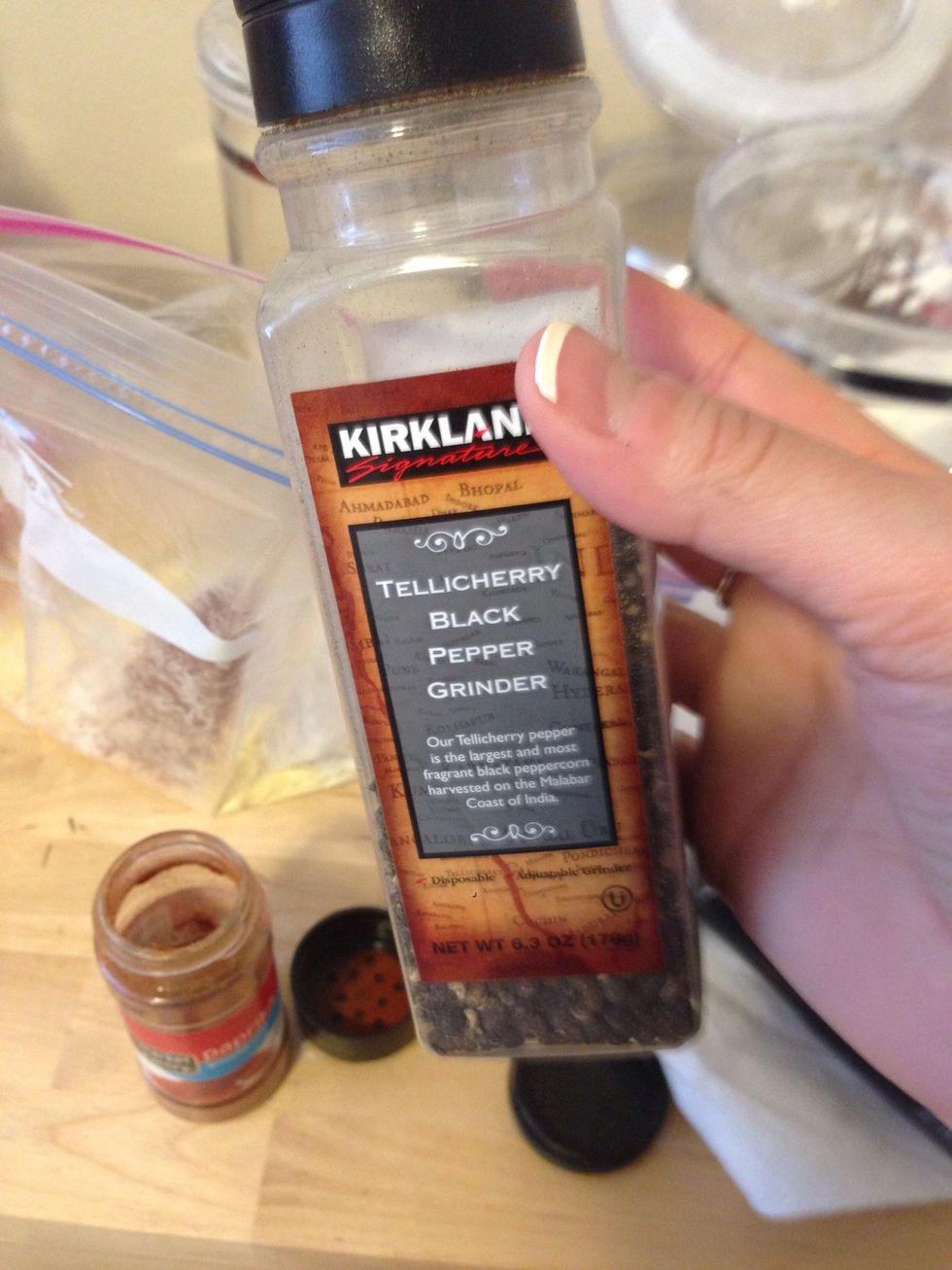 Add 1 tsp of black pepper to the mix.
Add 1 tsp of salt (I use garlic salt instead of plain salt)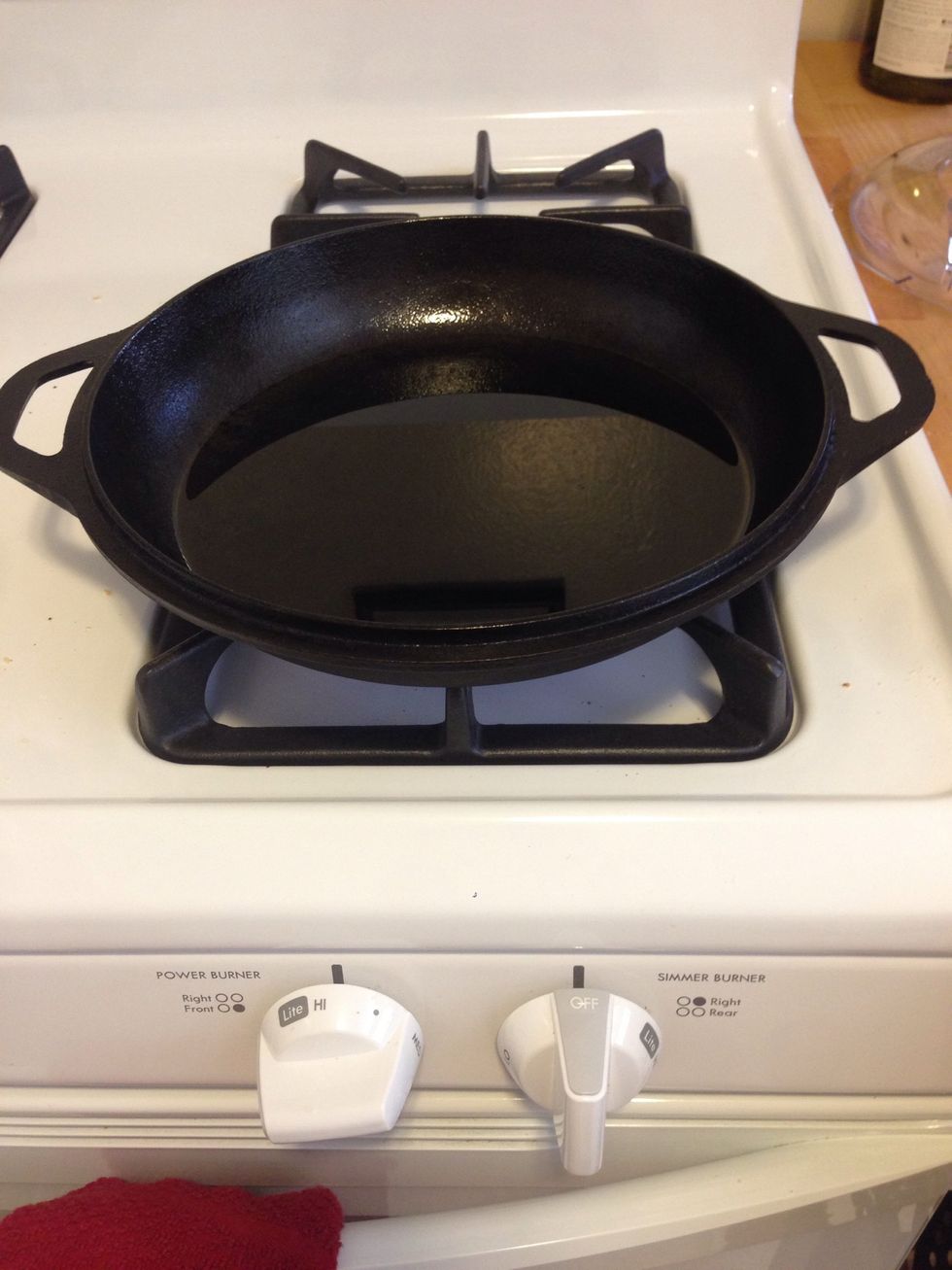 Start your skillet on high heat. Make sure you have enough oil to submerge one side completely in the oil.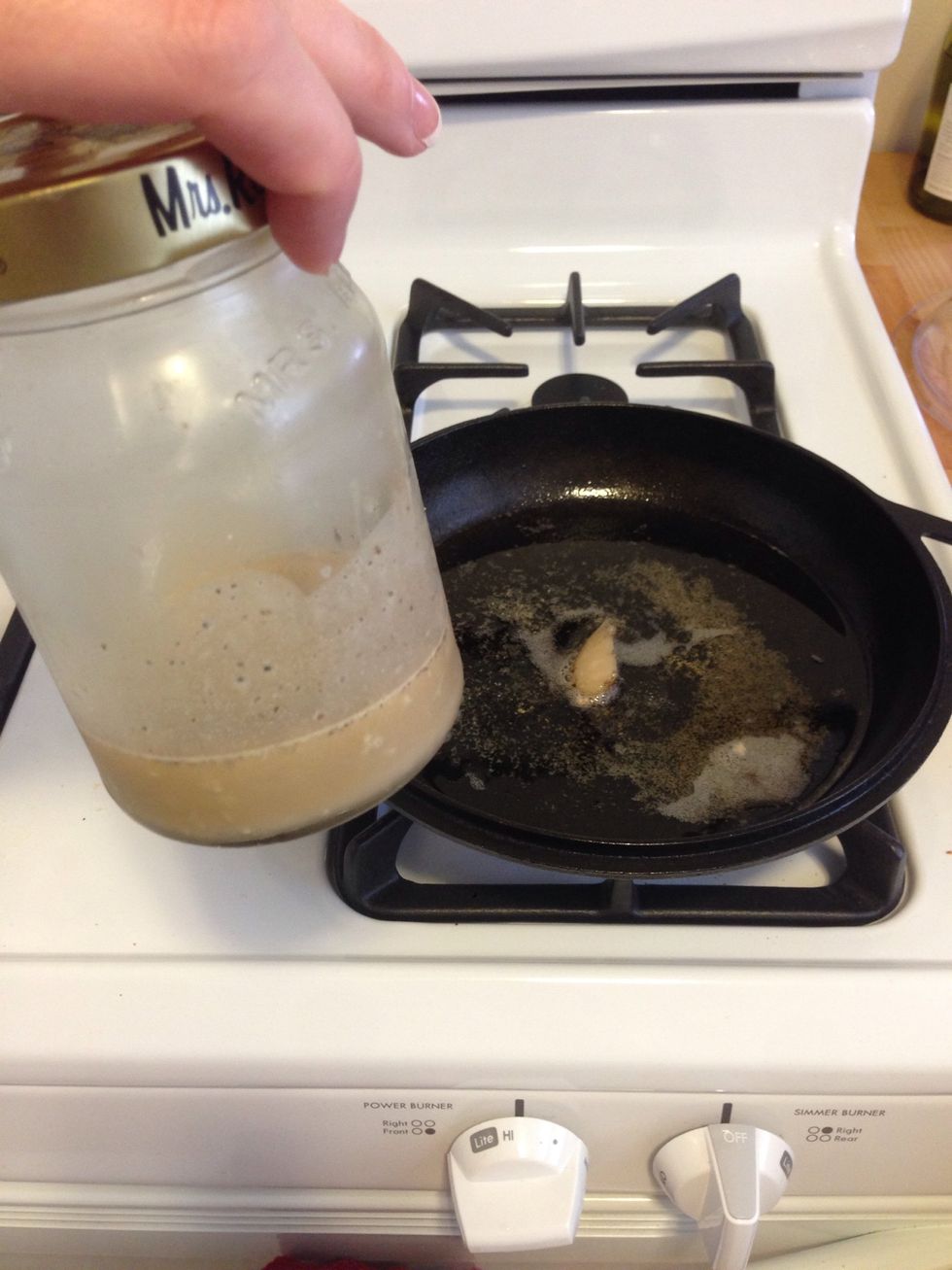 If you keep bacon grease around, throwing a tsp in makes the oil taste yummy. ;)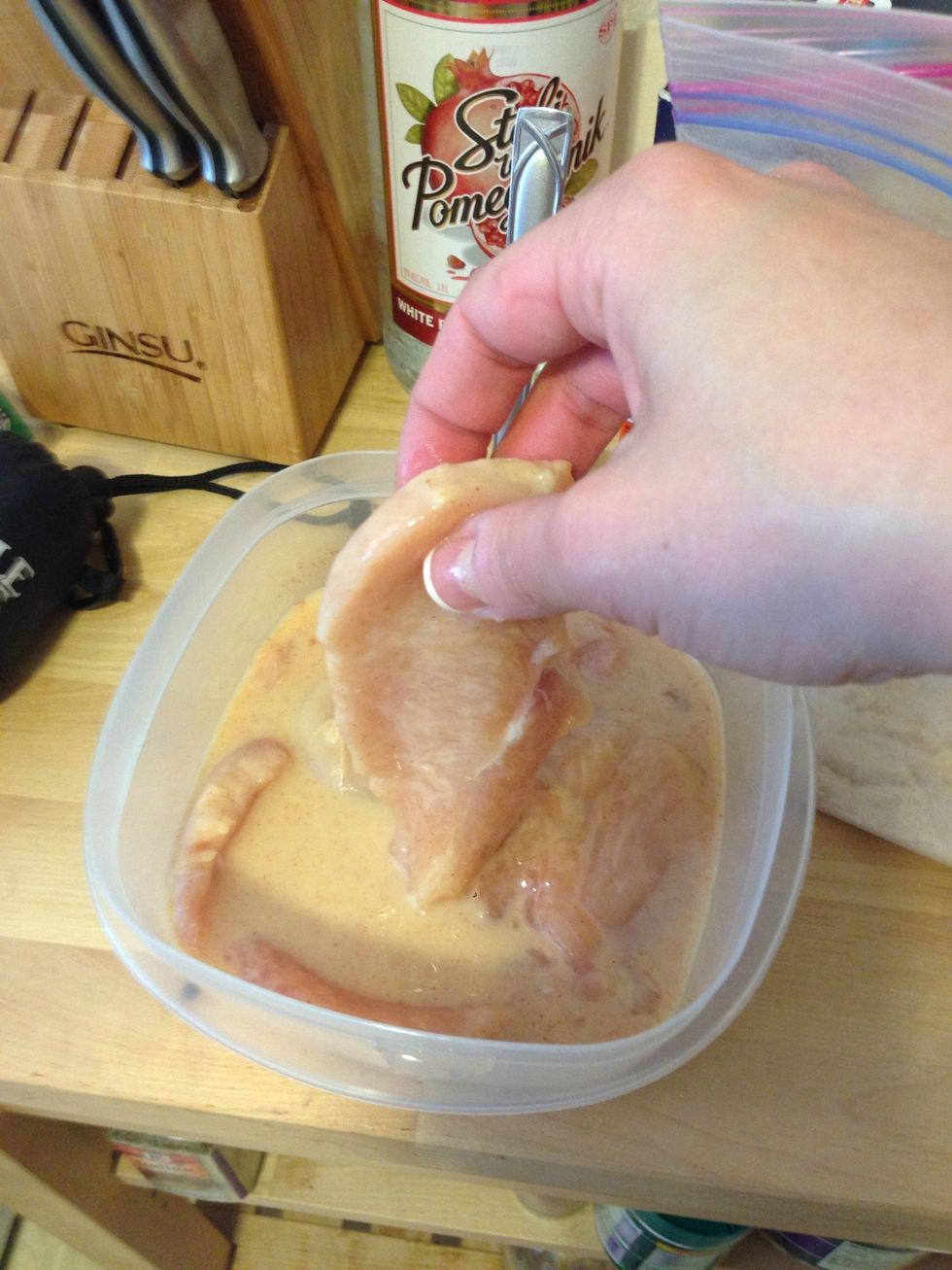 Take a chicken breast from the mixture.
And add it to the crust mixture. Make sure to coat both sides evenly.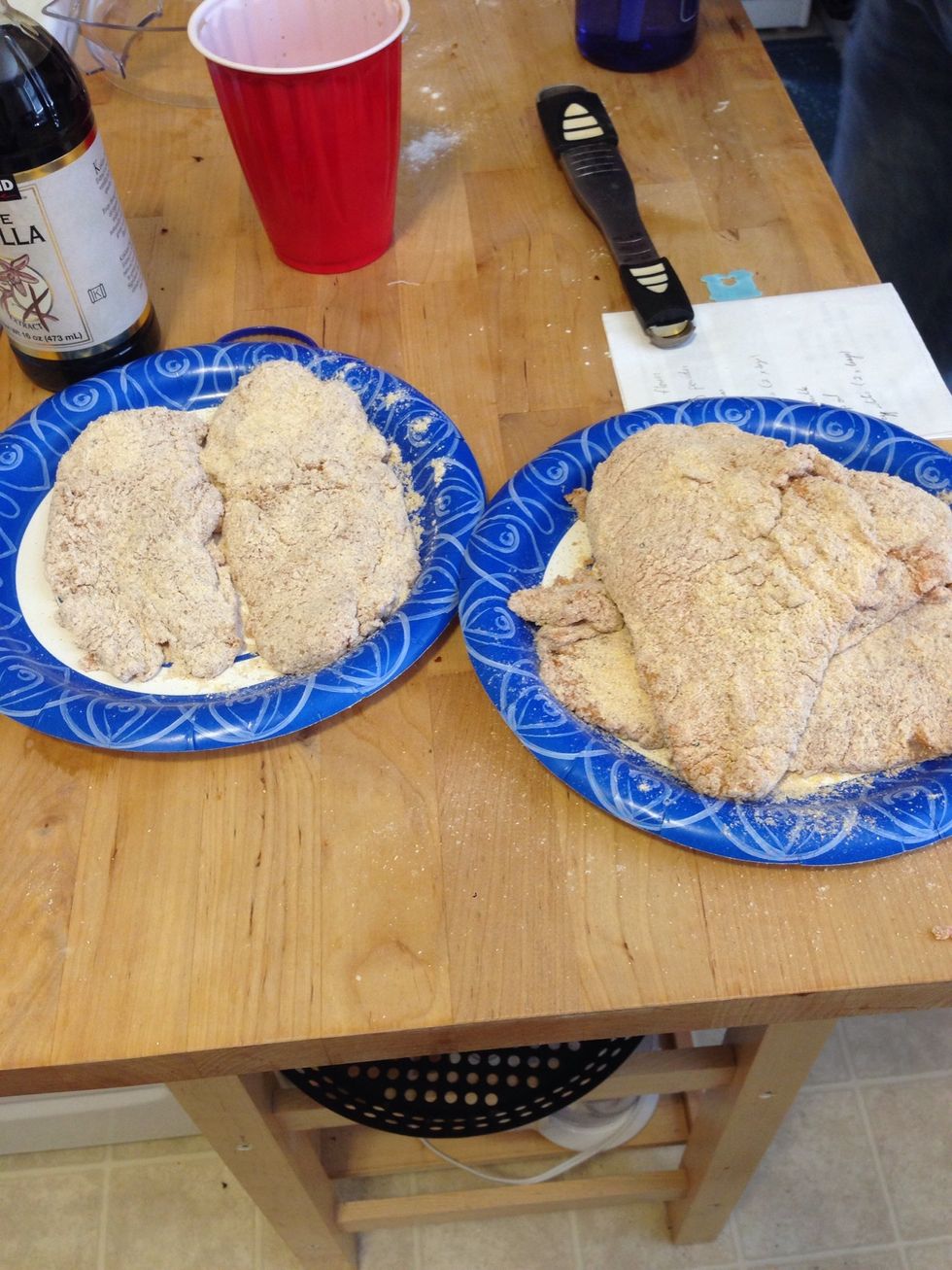 Finish coating the rest of the chicken. For a thicker crust, put the chicken back in the milk and cover with crust mixture again. I put different plates out for spicy vs nonspicy.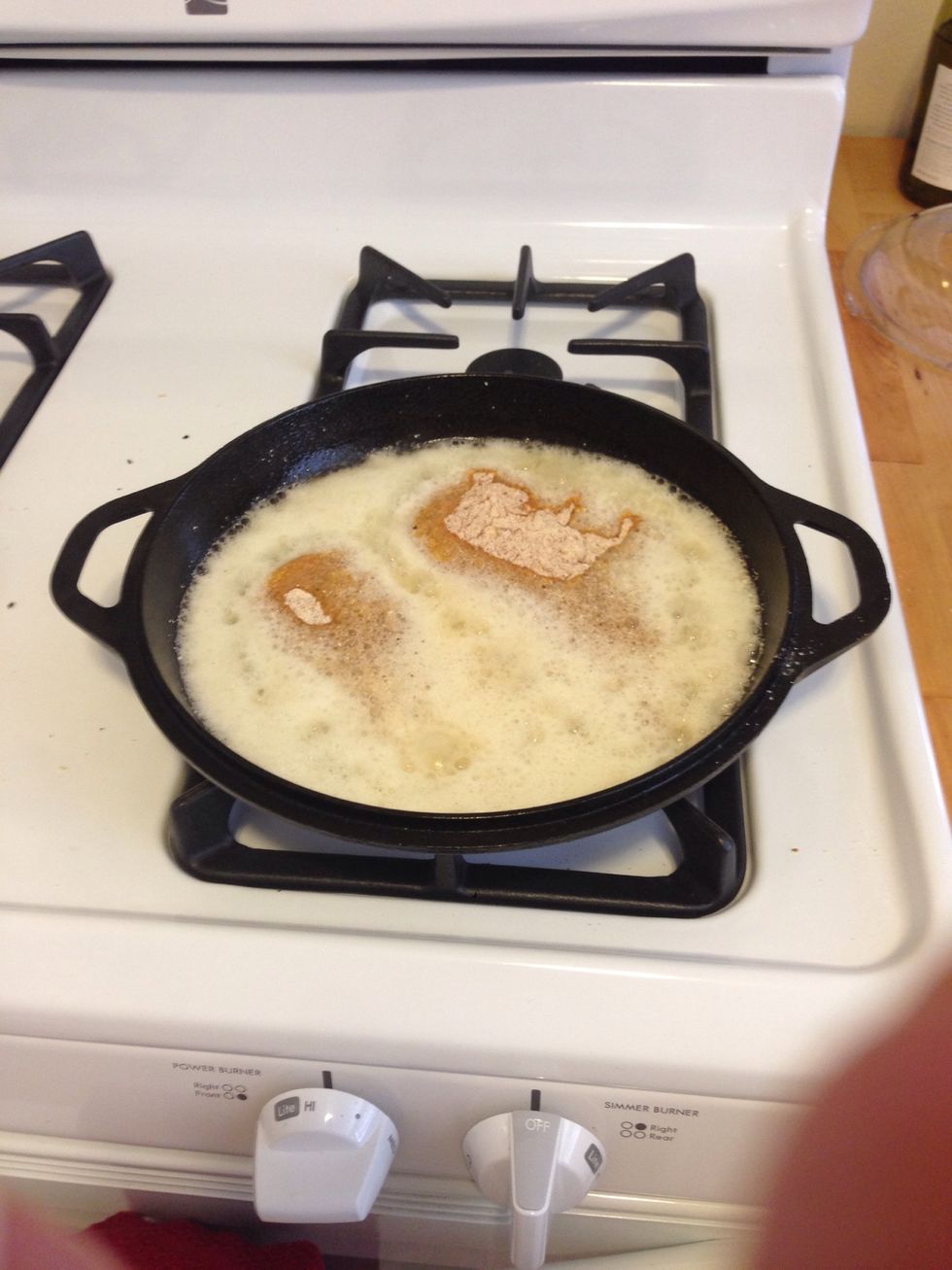 When the oil is hot, Add the chicken to the pan. Be careful not to burn yourself. Using thongs is helpful. If you aren't sure if the oil is hot, put a bit of flour in the pan. It starts cooking. ;)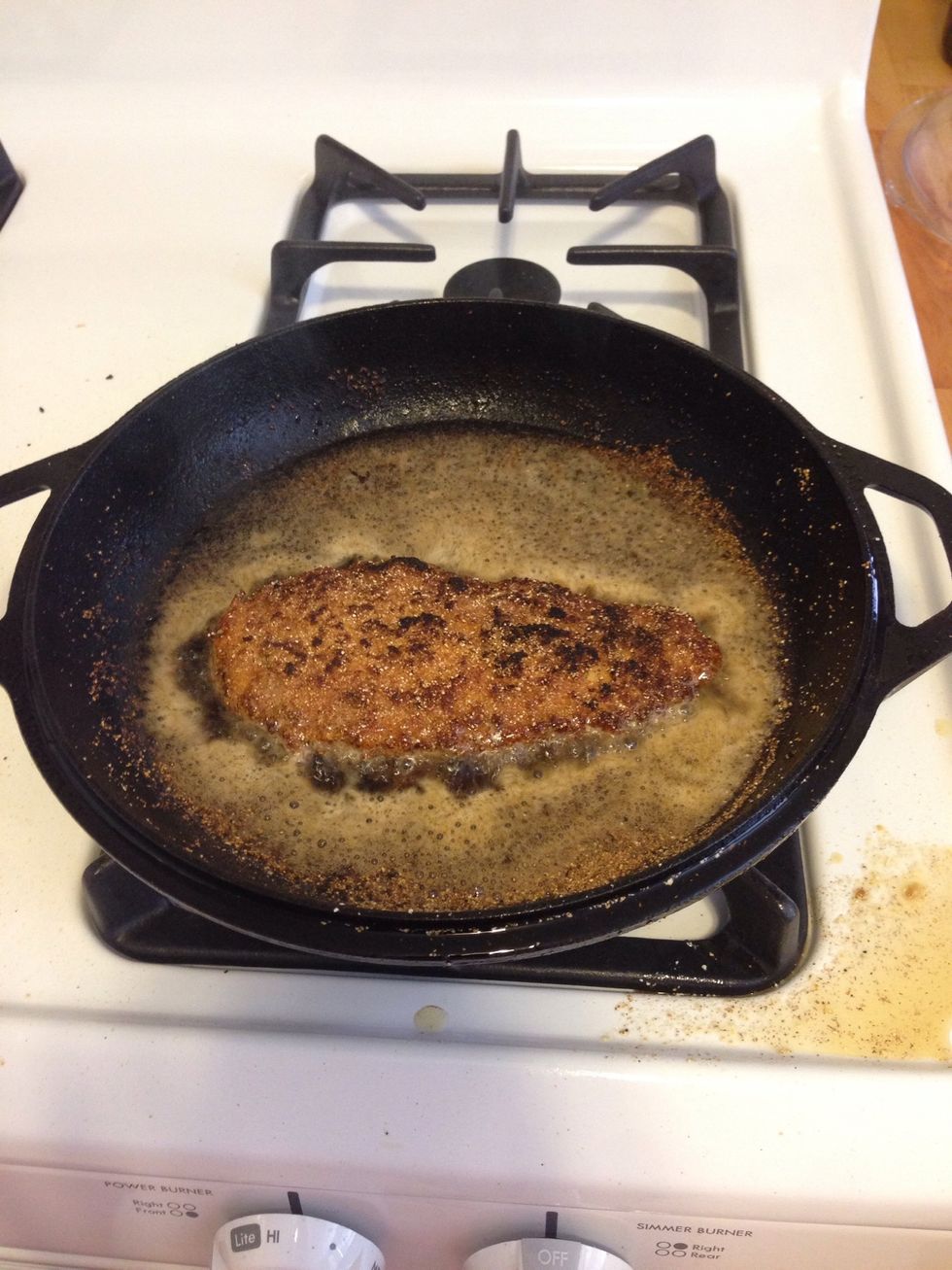 I use a cast iron skillet and a gas stove, so I cook the chicken for about 2 mins on each side. Other stoves might need longer. Cook until the crust is golden brown.
Finish cooking the rest of the chicken and serve with your favorite dish. It's especially yummy with waffles and maple syrup. :3
3.0 Chicken breast, sliced
Liquid coating:
1.0 Egg, whisked
4.0oz Milk (reg or buttermilk)
1.0tsp Paprika
Crust mixture:
3/4c Flour
1/4c Cornmeal
1.0tsp Baking powder
1.0tsp Baking soda
1.0tsp Paprika
1.0tsp Black pepper
1.0tsp Salt (I used garlic salt)
1.0Tbsp Chili powder (if spice is desired)
1.0tsp Cayenne pepper (if spice is desired)
1/2c Oil (enough to fry the chicken
Geeky Kalamity
A nerdy lady that likes to cook. I usually throw ingredients together and it turns out great. :) Ive made it a personal goal to cook everything on the grill.