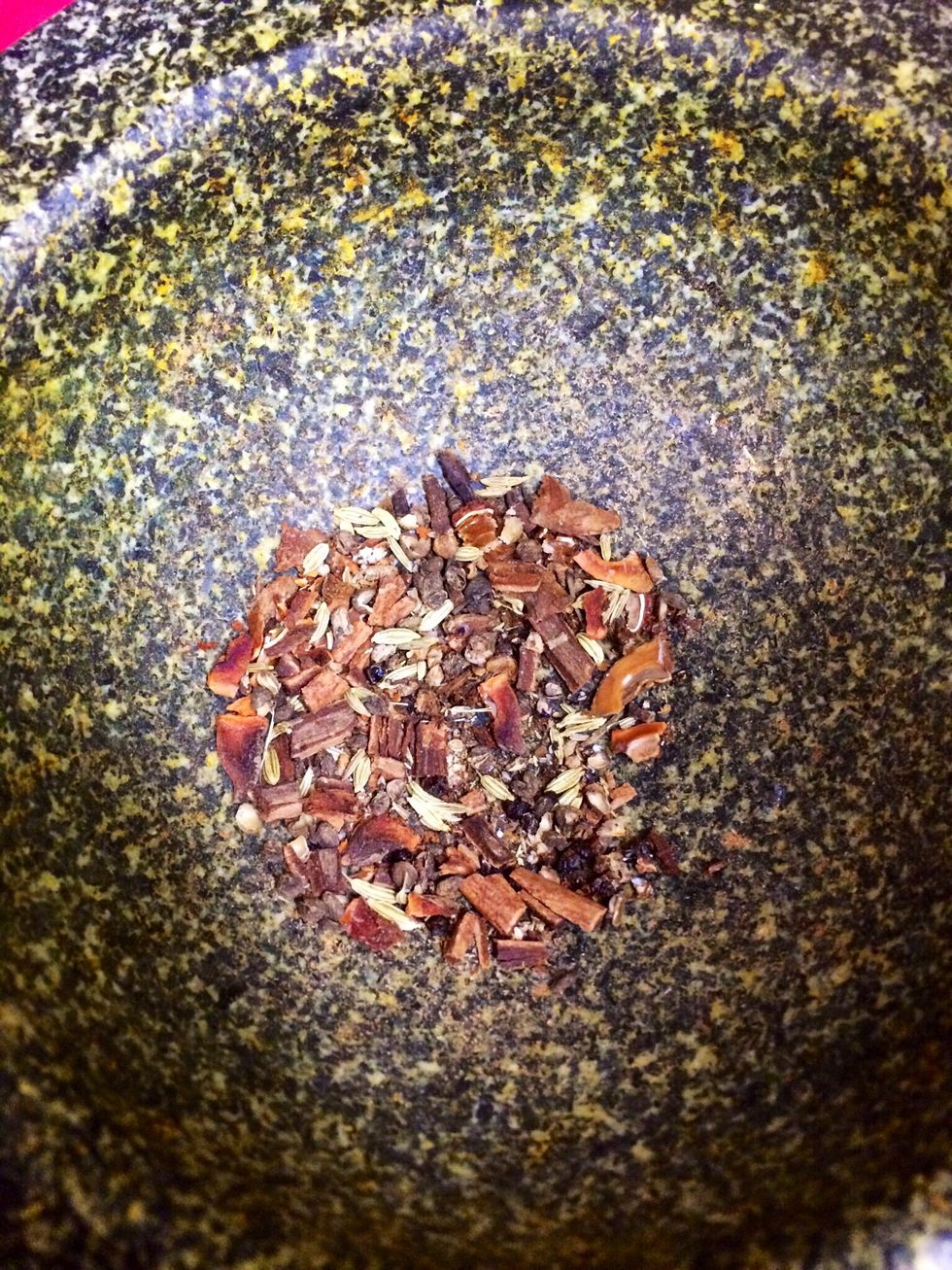 Grind the whole spices (all except for masala) in the mortar and pestle. Don't hit stone onto stone. This pic shows partial grinding. You want a real powder.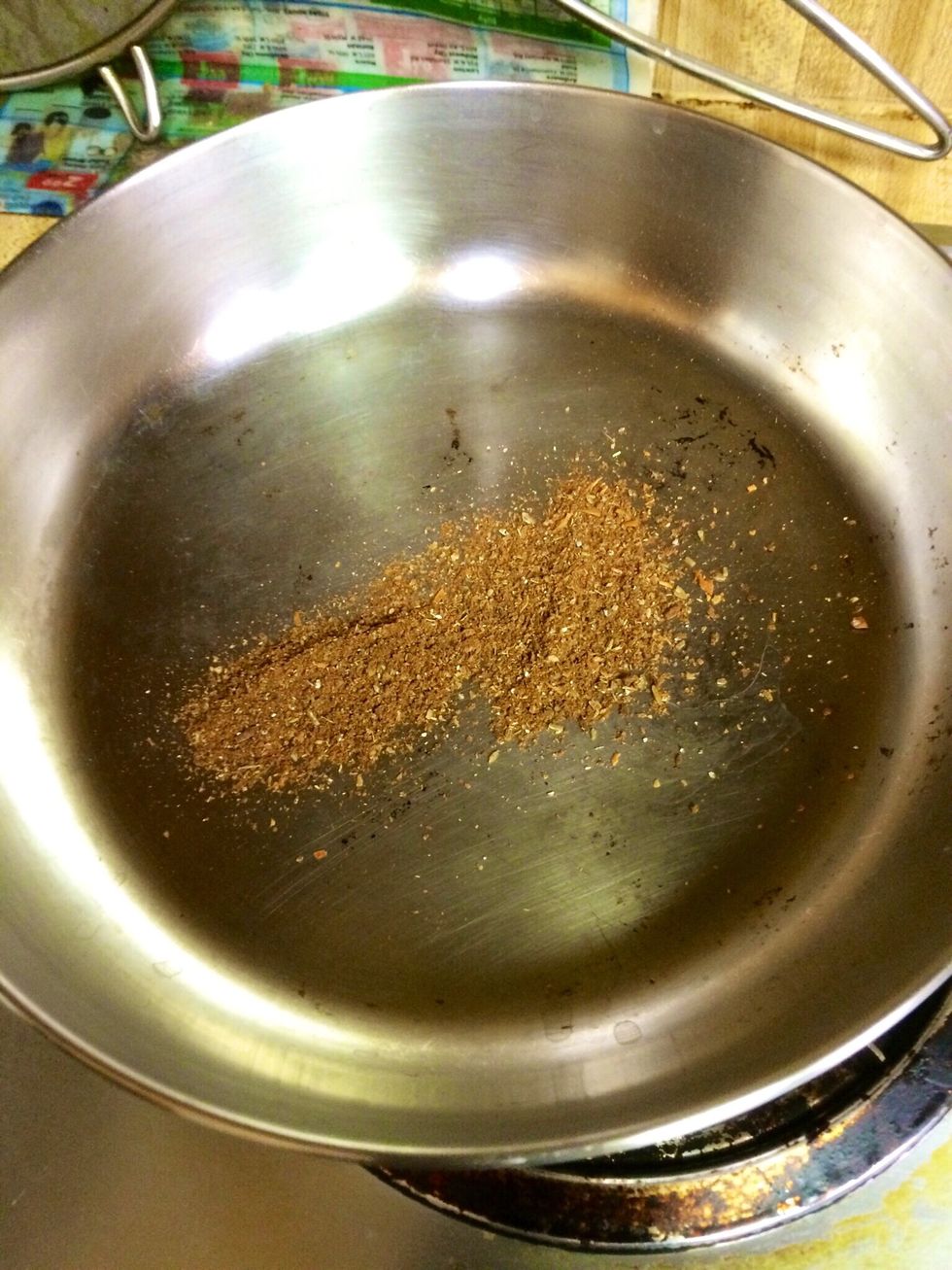 Toast the dry spices on a dry pan with medium heat until the aroma is noticeable (don't let it smoke!). Then set aside.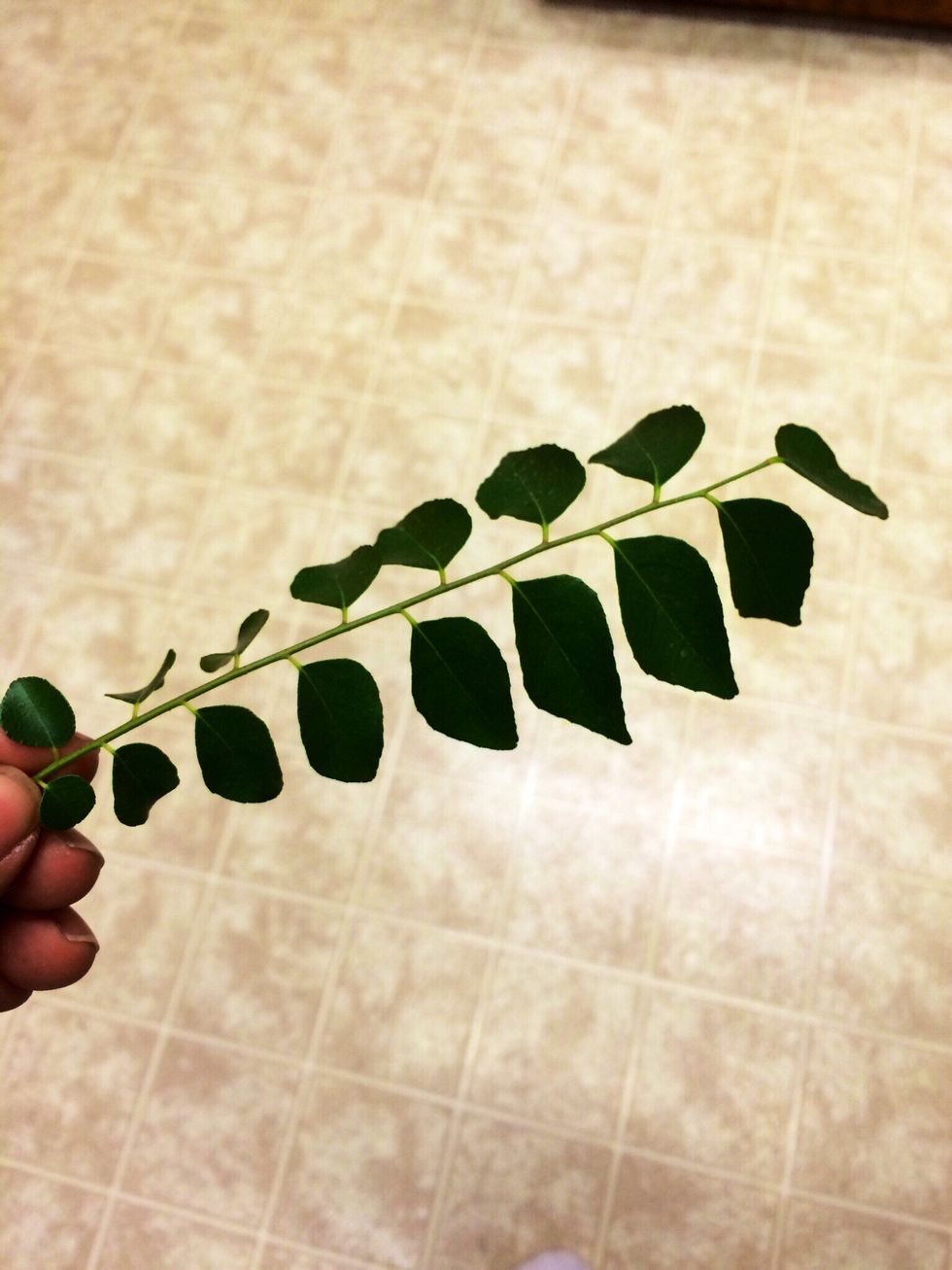 This is one leaf of a curry tree (not the same thing as a curry plant used in the West). The "leaves" you see are more like leaflets. Drying is much less potent. Pull the leaflets from the stem.
Peel the ginger and the garlic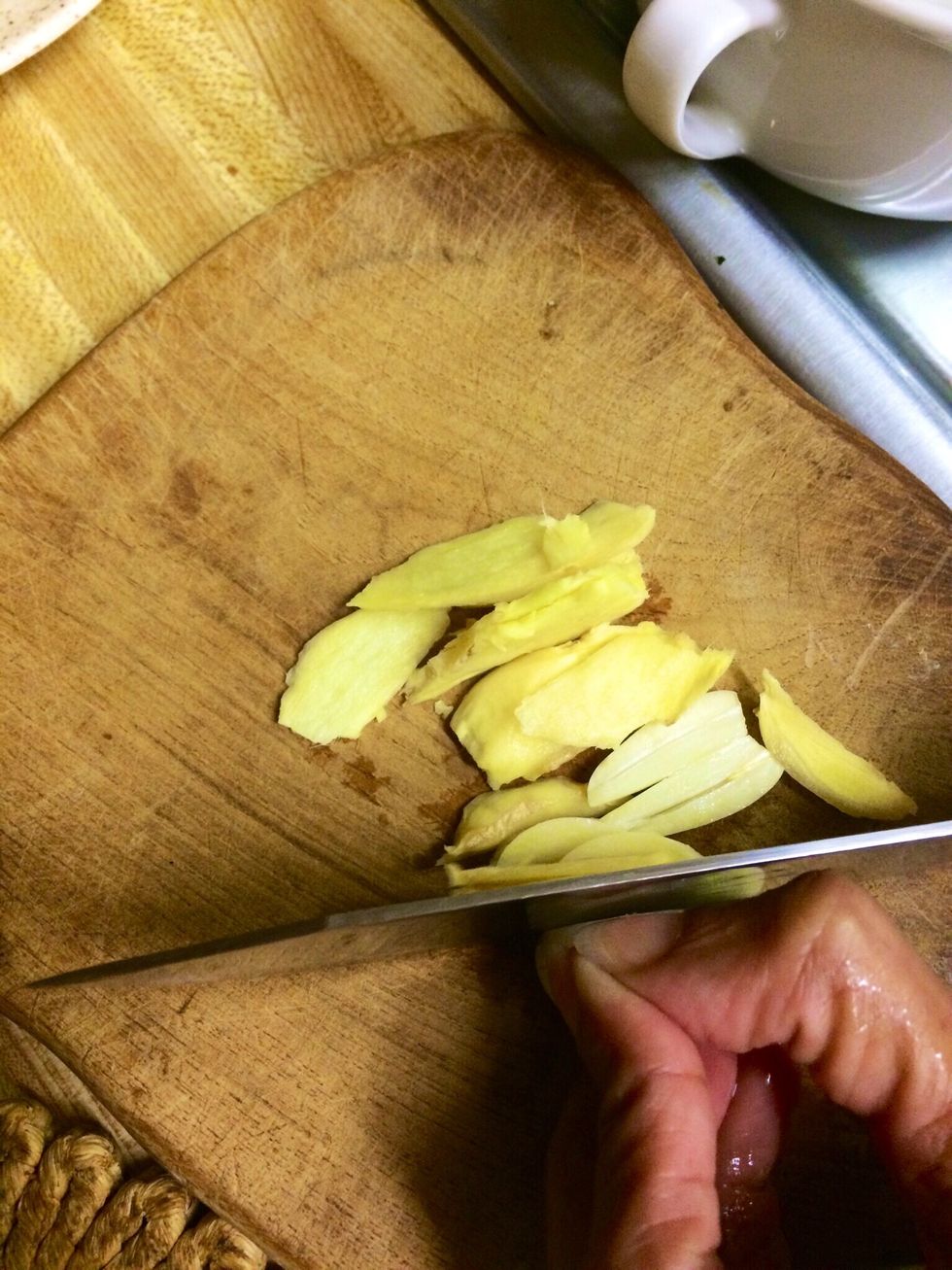 Slice the garlic and ginger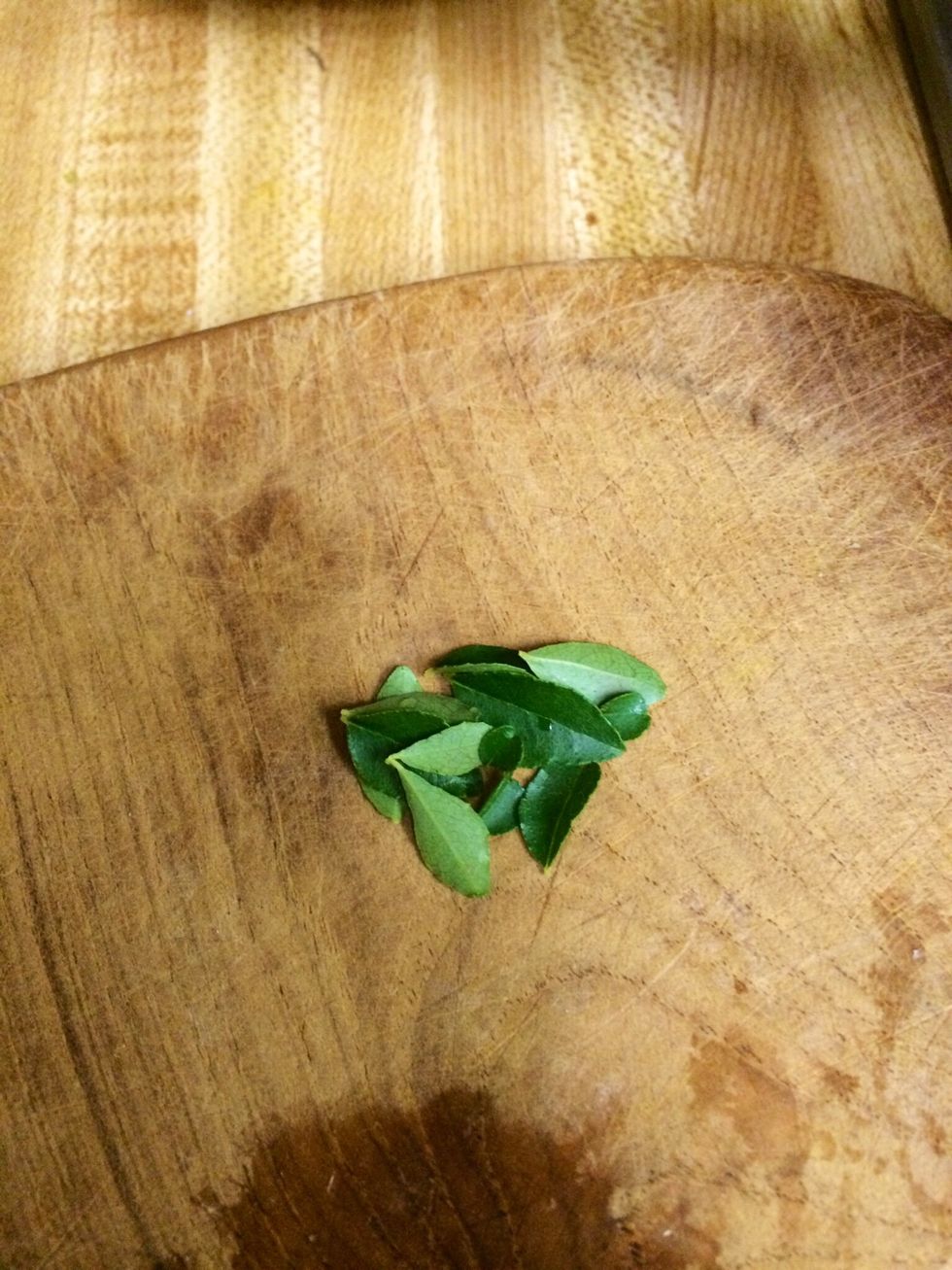 Save some curry leaves for frying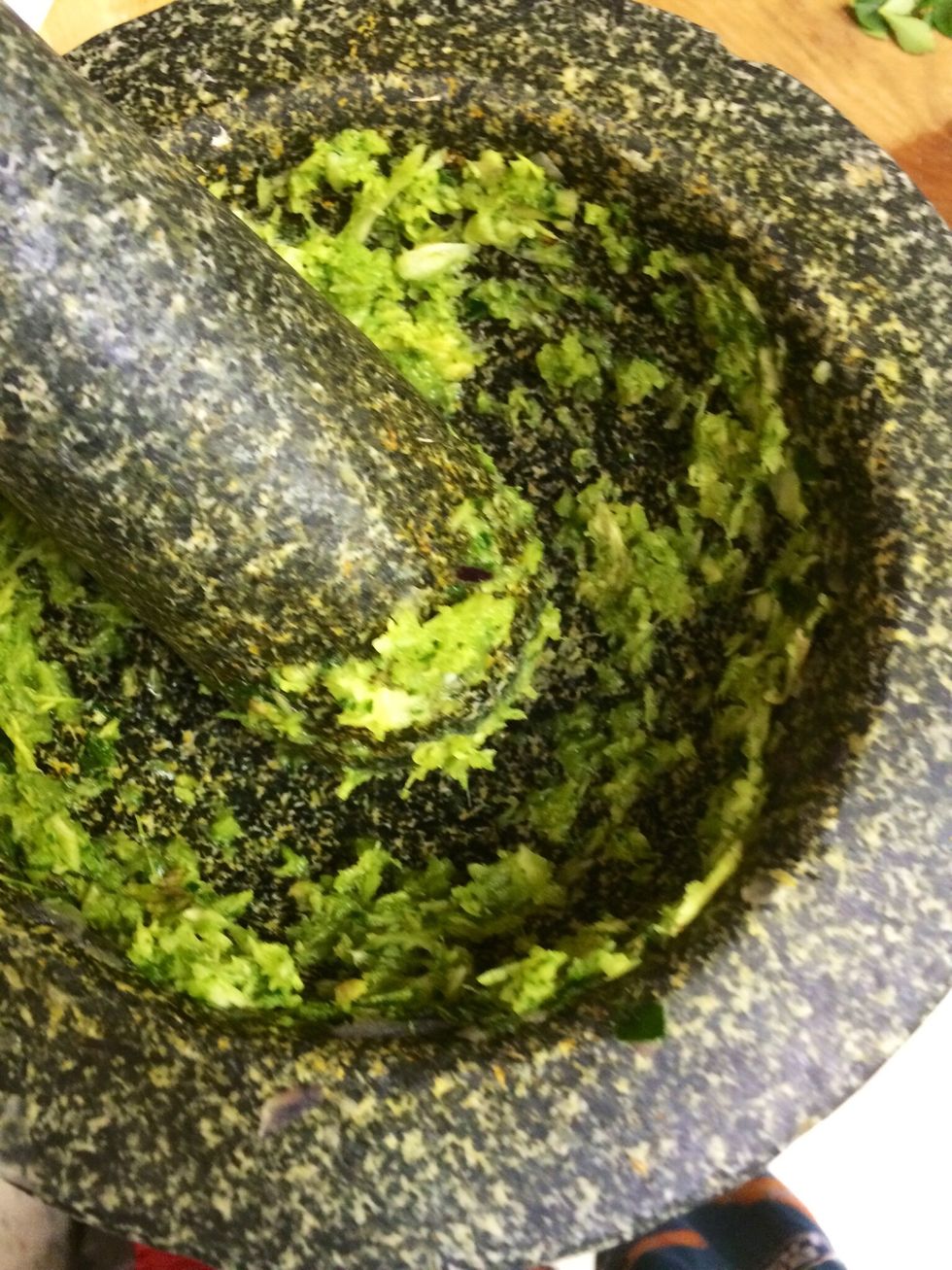 Crush the curry leaves, basil, garlic, and ginger into a paste. Use water to rinse residue.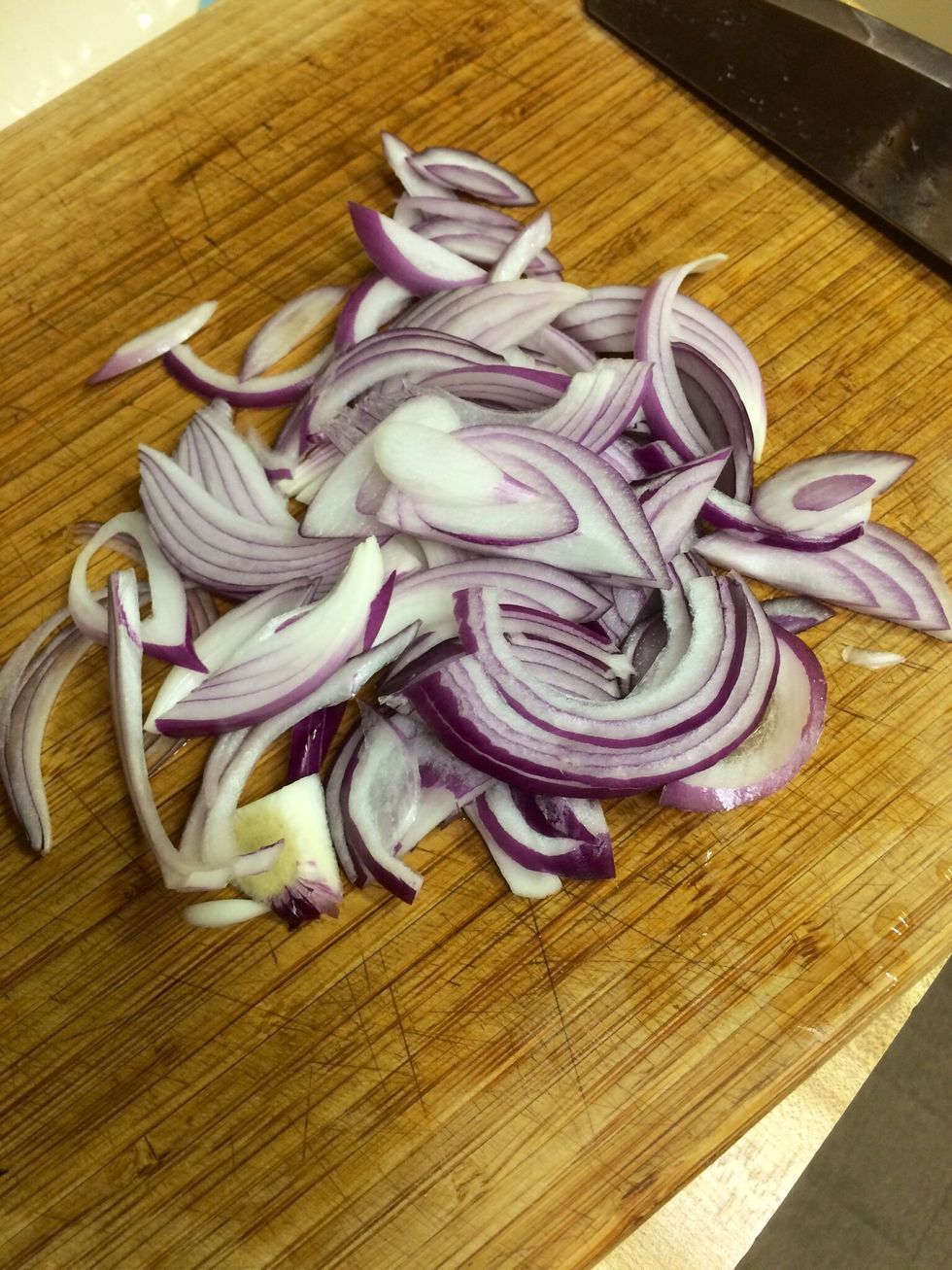 Slice the onion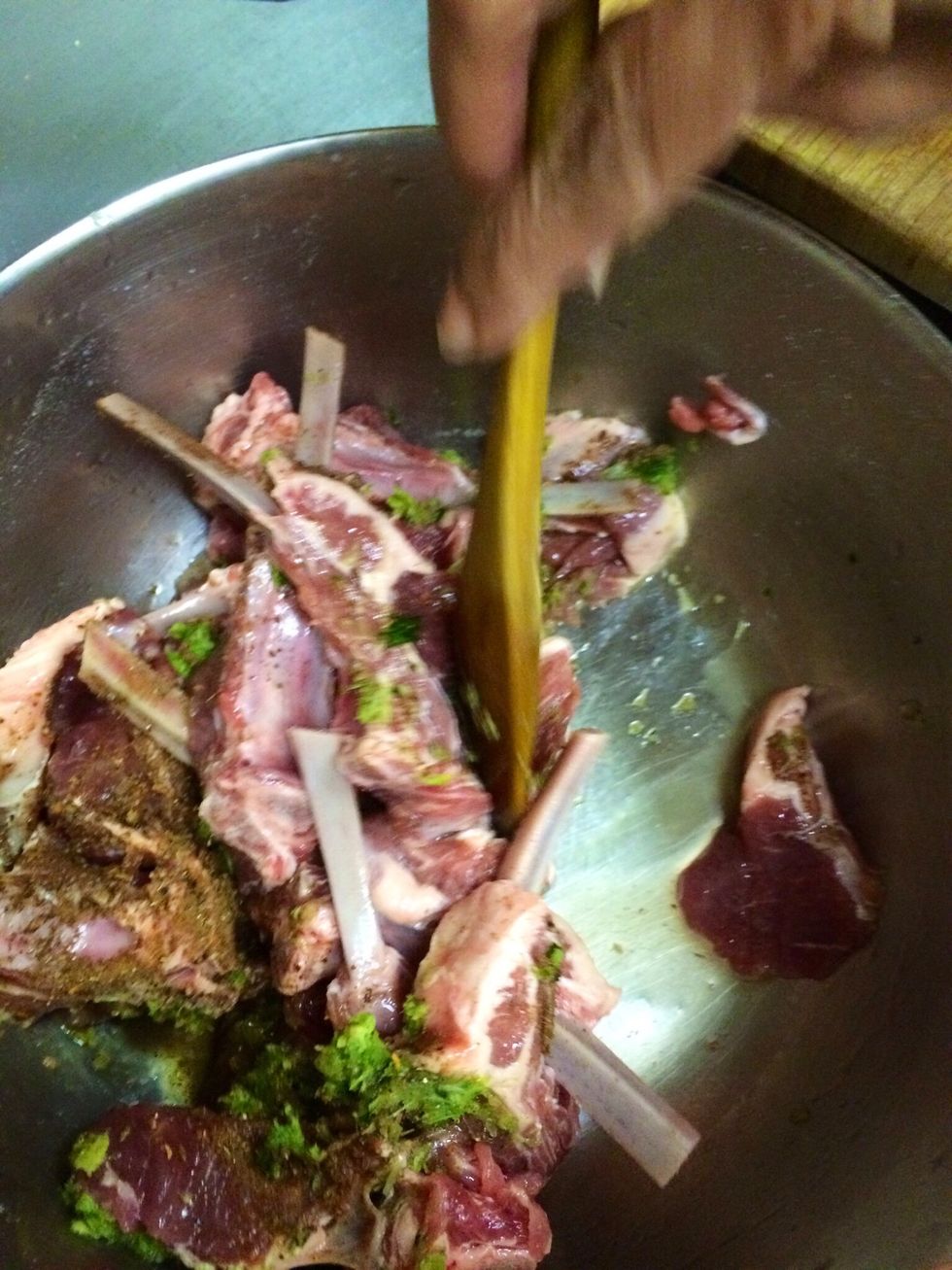 Mix the herbal paste and ground spices with the meat to marinate in a mixing bowl. My mom likes to wash all meat, but it's not mandatory.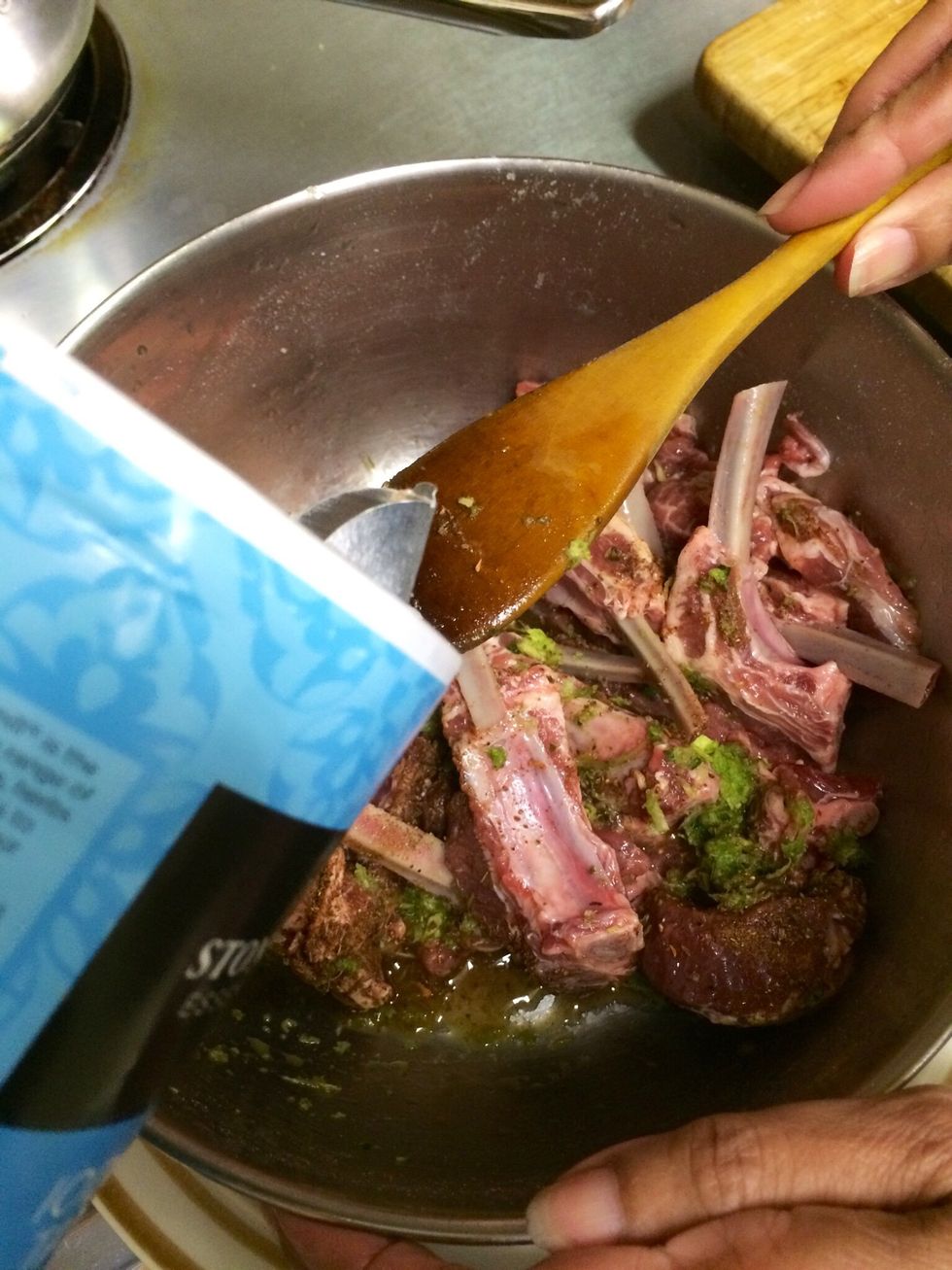 Add the salt (here using the mixing spoon to limit the number of utensils touching the raw meat)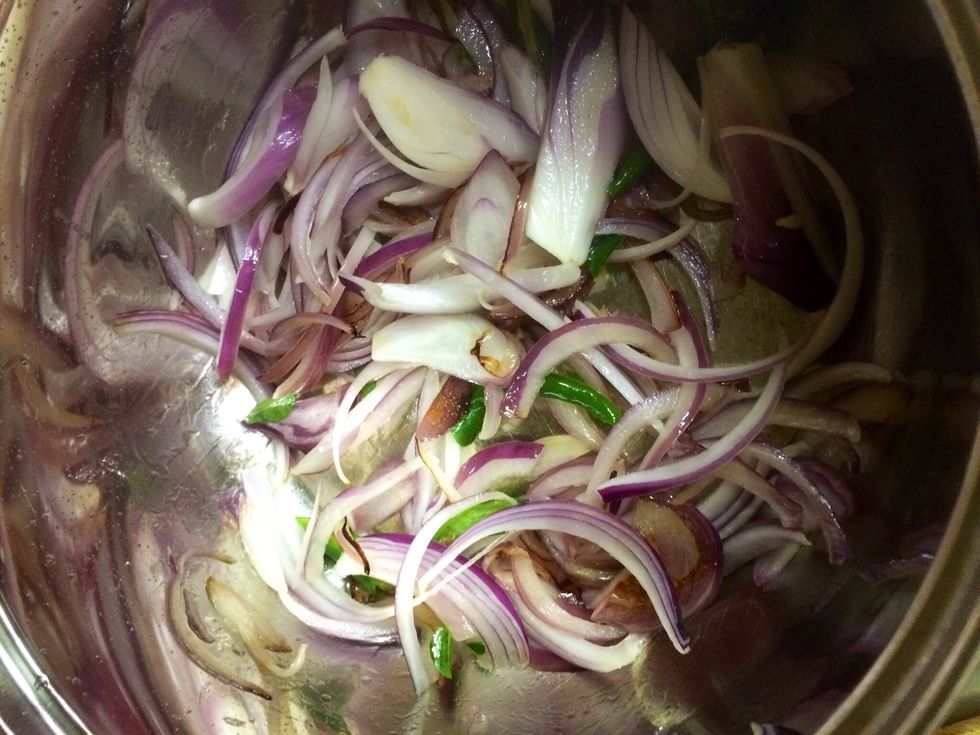 In a medium saucepan, stir fry the onions and peppers with half the vegetable oil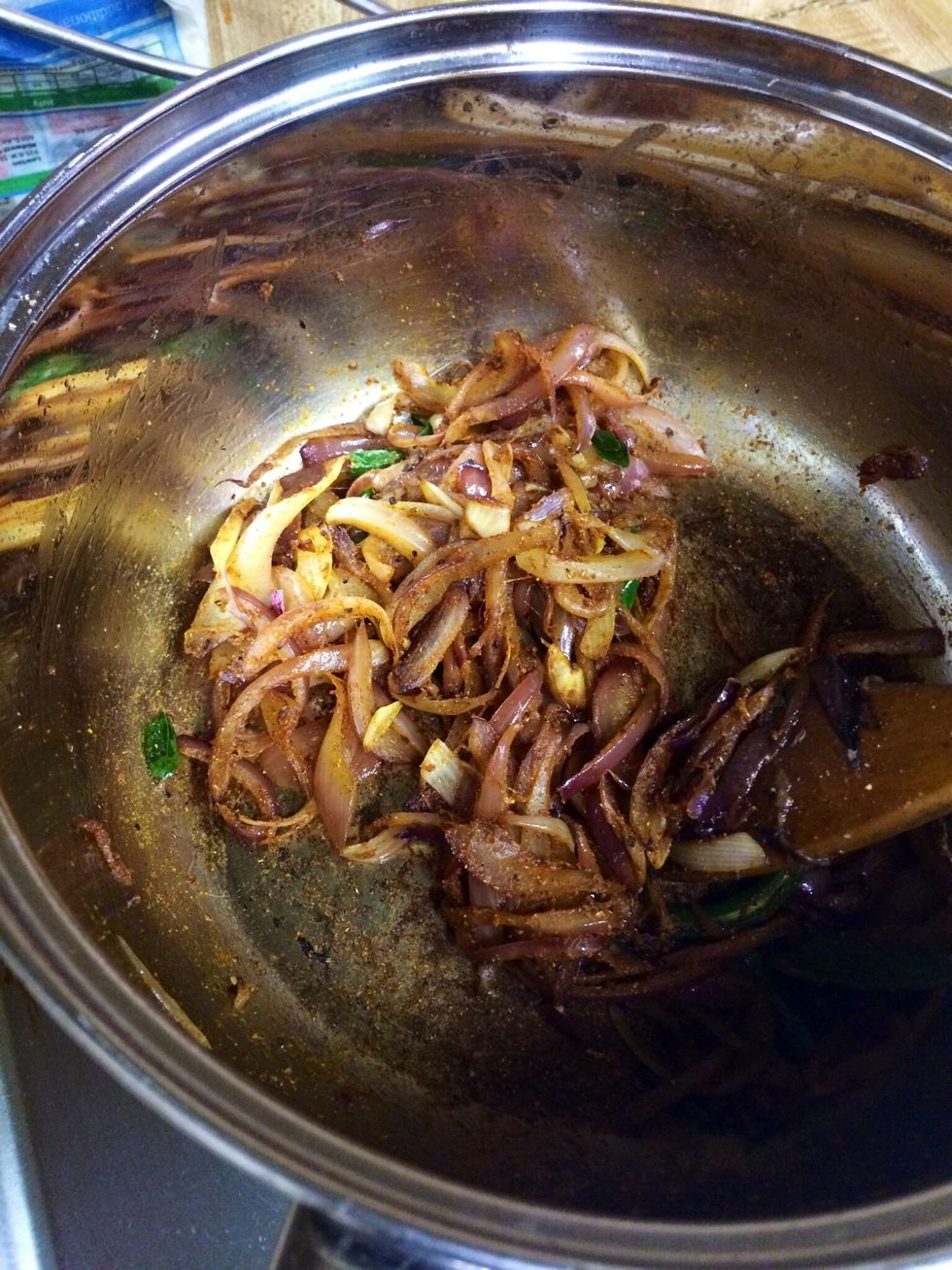 Add the masala after a minute or so of sautéing, and cook until onions are browned and translucent.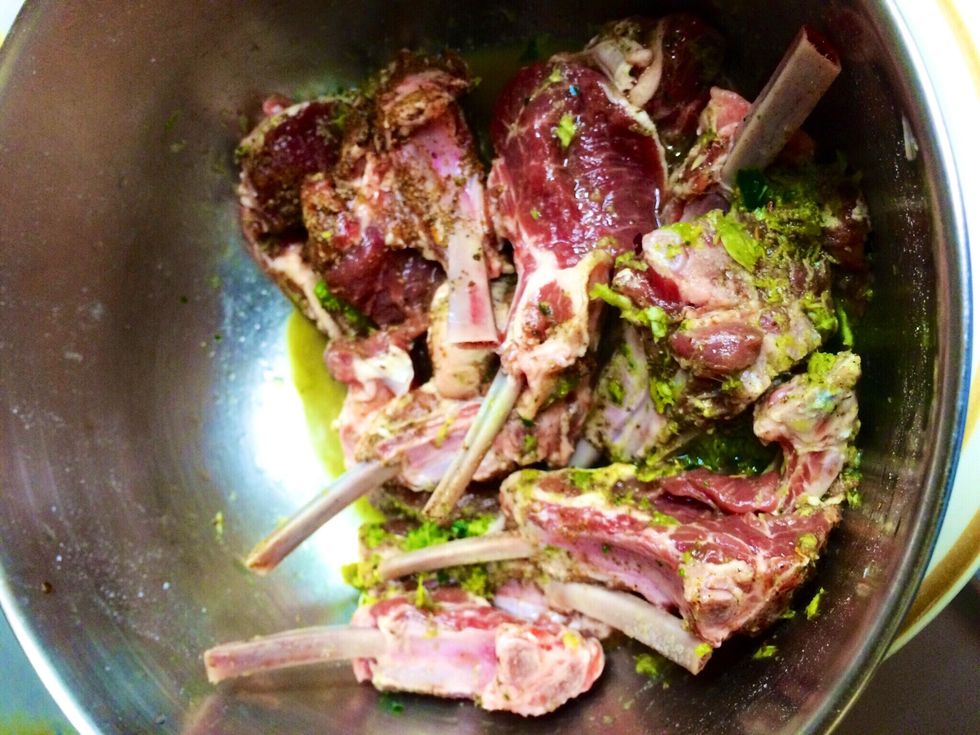 Transfer everything from the sauce pan to the mixing bowl for further marination. Mix well.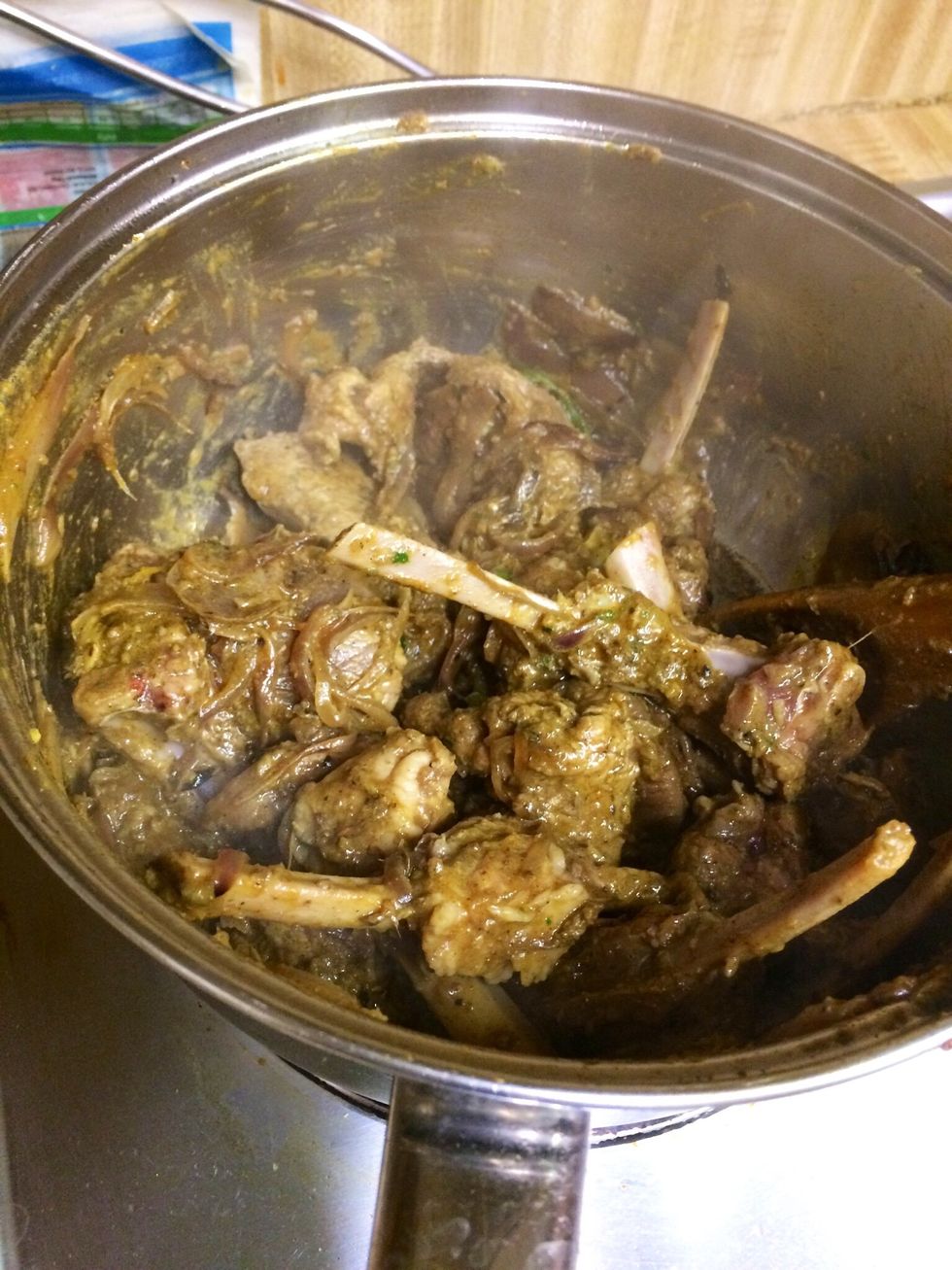 (There's a missing step of adding the remaining oil briefly fry the mustard seeds in the pan - use a splatter guard, not a lid because a lid will condense steam and splatter) Add everything back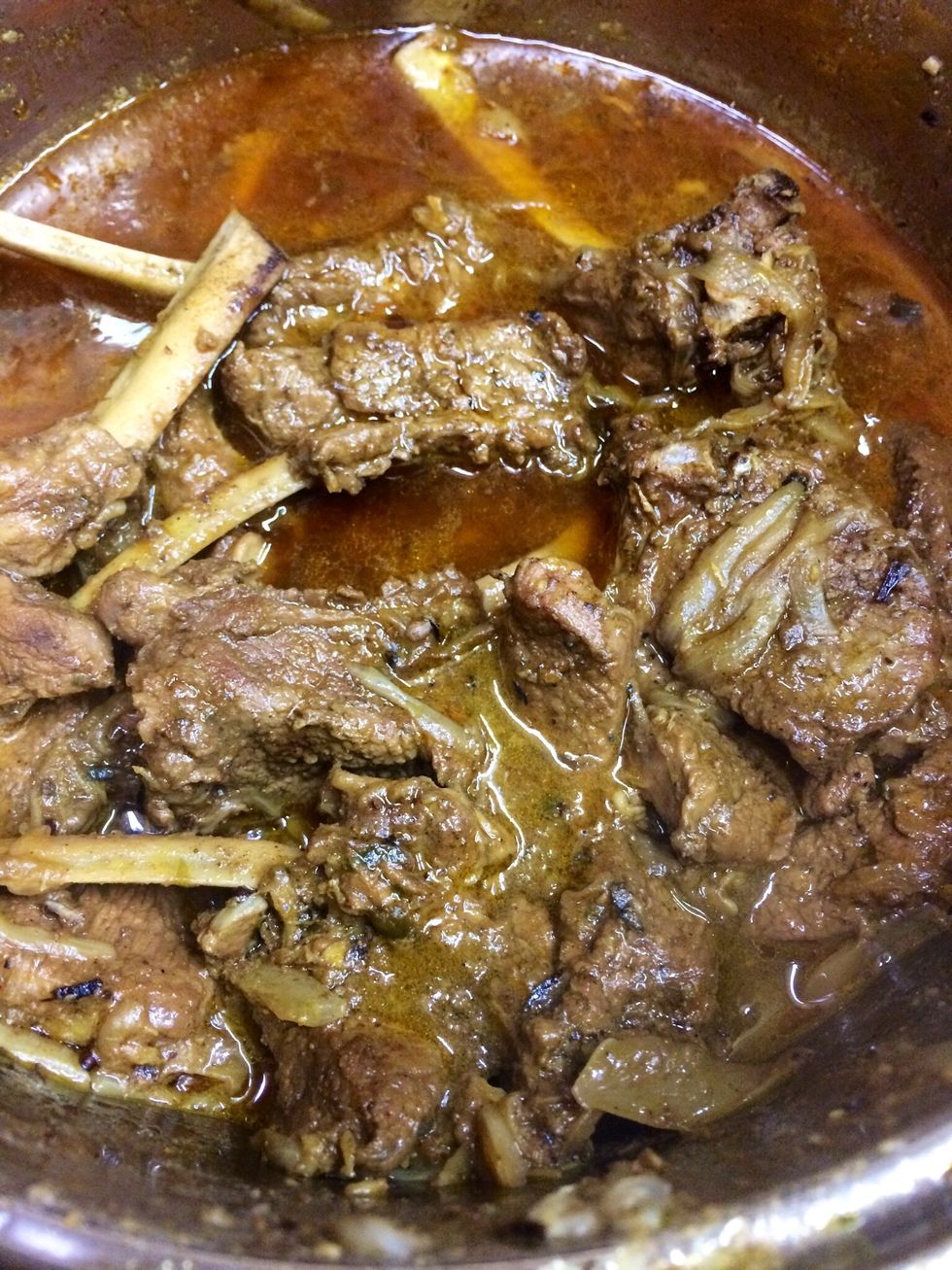 The lamb should be first cooked on high to brown the meat briefly and reduce the liquid. Then, add one cup of water, mix, and cover with a lid to cook on low for an hour or more (until meat is tender)
Voilà! Goes well with any flatbread (chapati, naan, pita, tortilla) or rice. :3
1.0 rack of lamb chops (cut separately)
3.0in ginger root (peeled and thinly sliced)
1.0tsp Szechuan peppercorns (only the hulls)
2.0 star anise seed
1.0in Stick cinnamon
2.0 Cardamom pods (only the seeds inside)
2.0 cloves
1.0tsp fennel seeds
1.0tsp freshly ground black pepper
1/2Tbsp meat masala powder (Eastern brand is good
1/2tsp Black mustard seeds
3.0 basil leaves (fresh or less for dry)
10.0 curry leaves (fresh or frozen)
2.0 garlic cloves (sliced)
3.0 small Thai bird chili peppers (cut lengthwise)
1.0 small to medium onion (sliced)
Mortar and pestle
Salt to taste (maybe 1/2 tsp)
3.0Tbsp Vegetable oil (olive can be used)
Malcolm Zachariah
Confucius says: The hardest thing of all is to find a black cat in a dark room, especially if there is no cat.
Oklahoma City, OK, U.S.A.