I got a Sous Vide Supreme for my birthday. Just getting into it, but so far it's been game changing. Here's my first steak, a rib eye.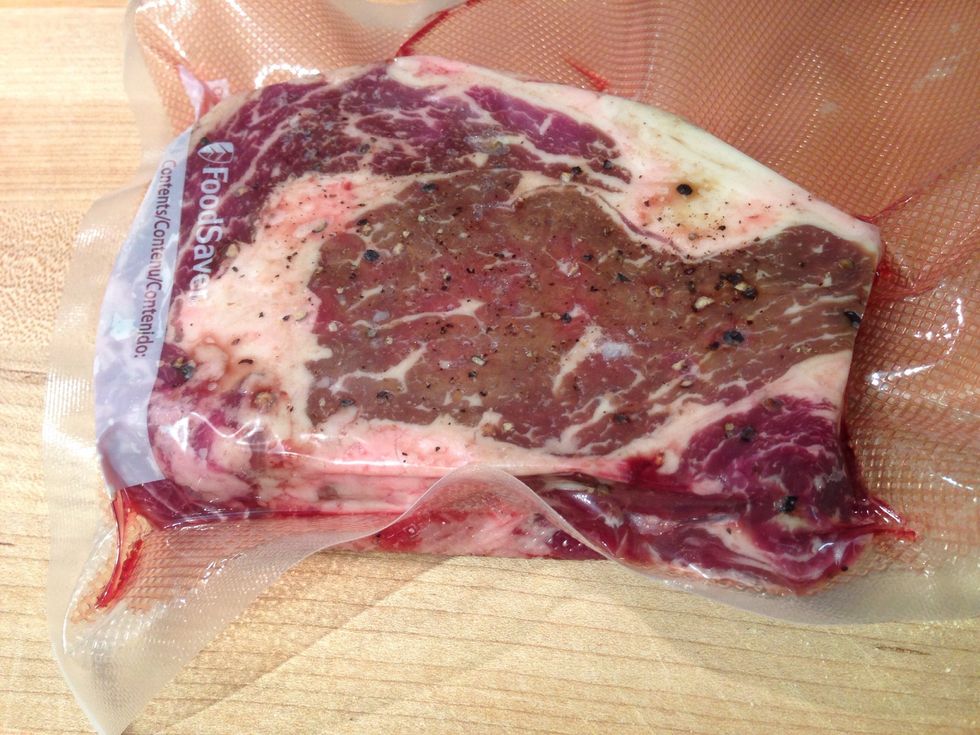 Vacuum seal your steak in a sous vide bag with some salt and pepper. Refrigerate overnight if you want, but not necessary. A warning, none of this will look appetizing until it's ready to eat.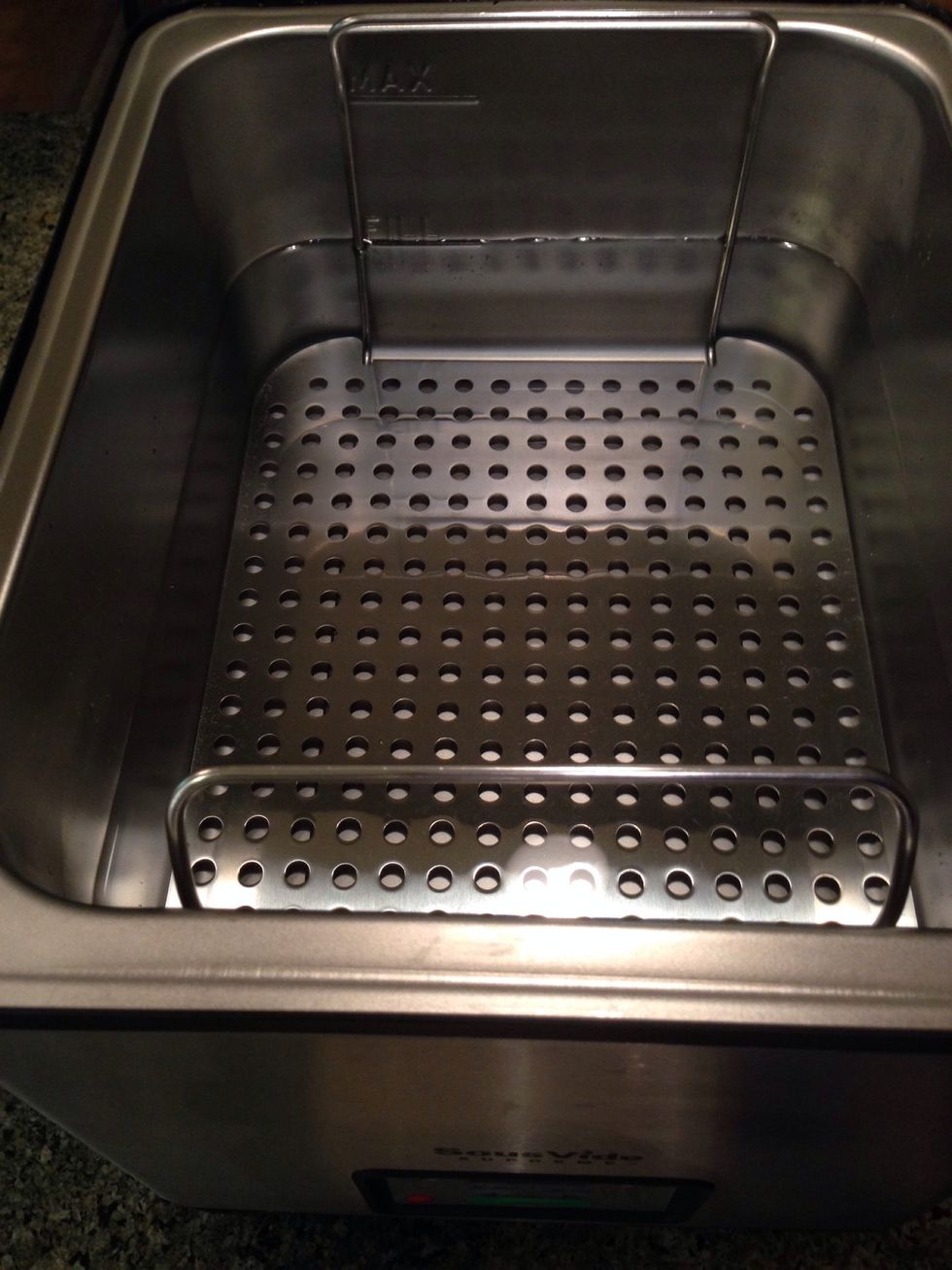 Fill your water bath to specs.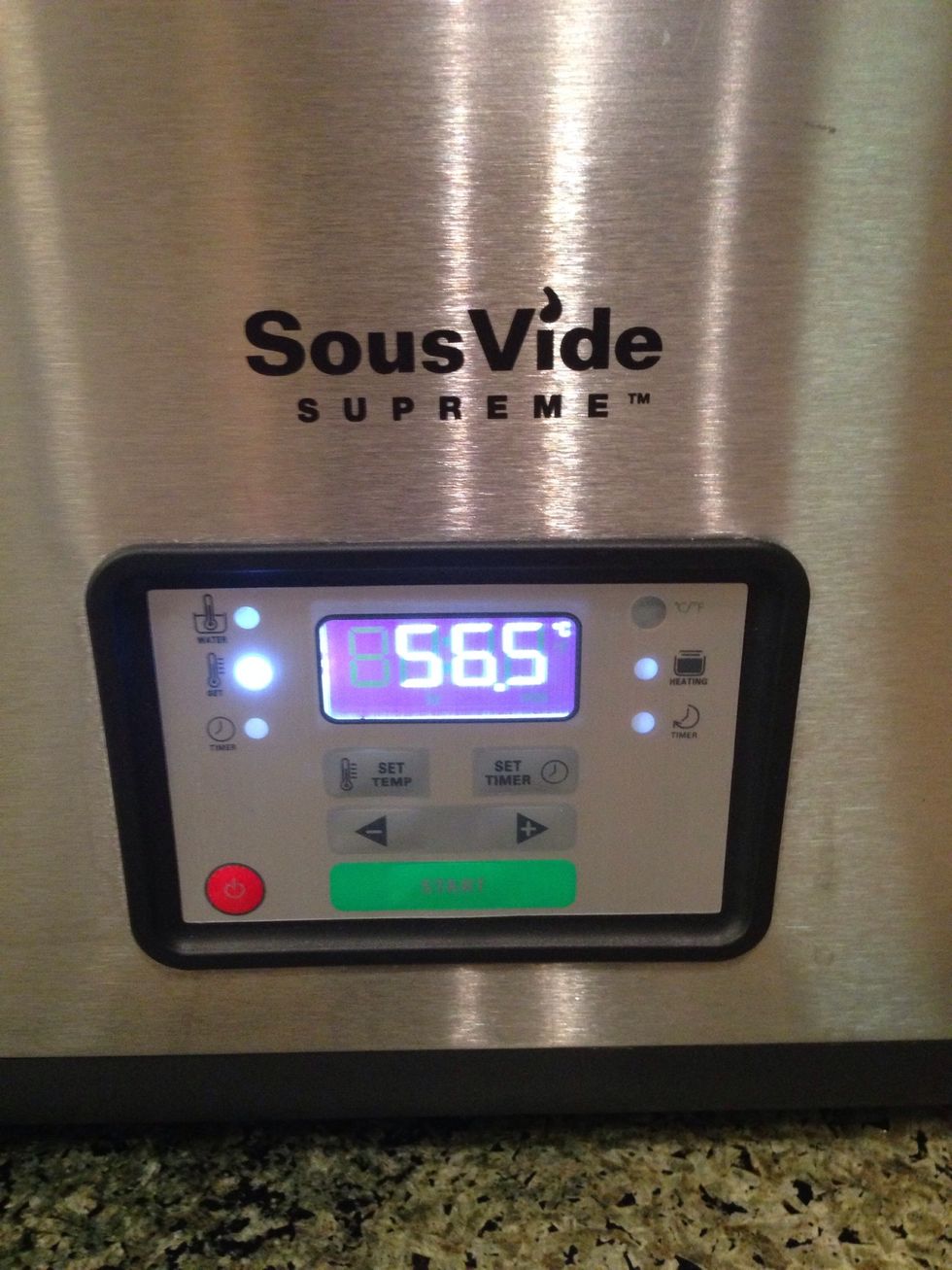 Set temp to 56.5 Celsius, consult DouglasBaldwin.com for the specific time and temperature for your cut of steak.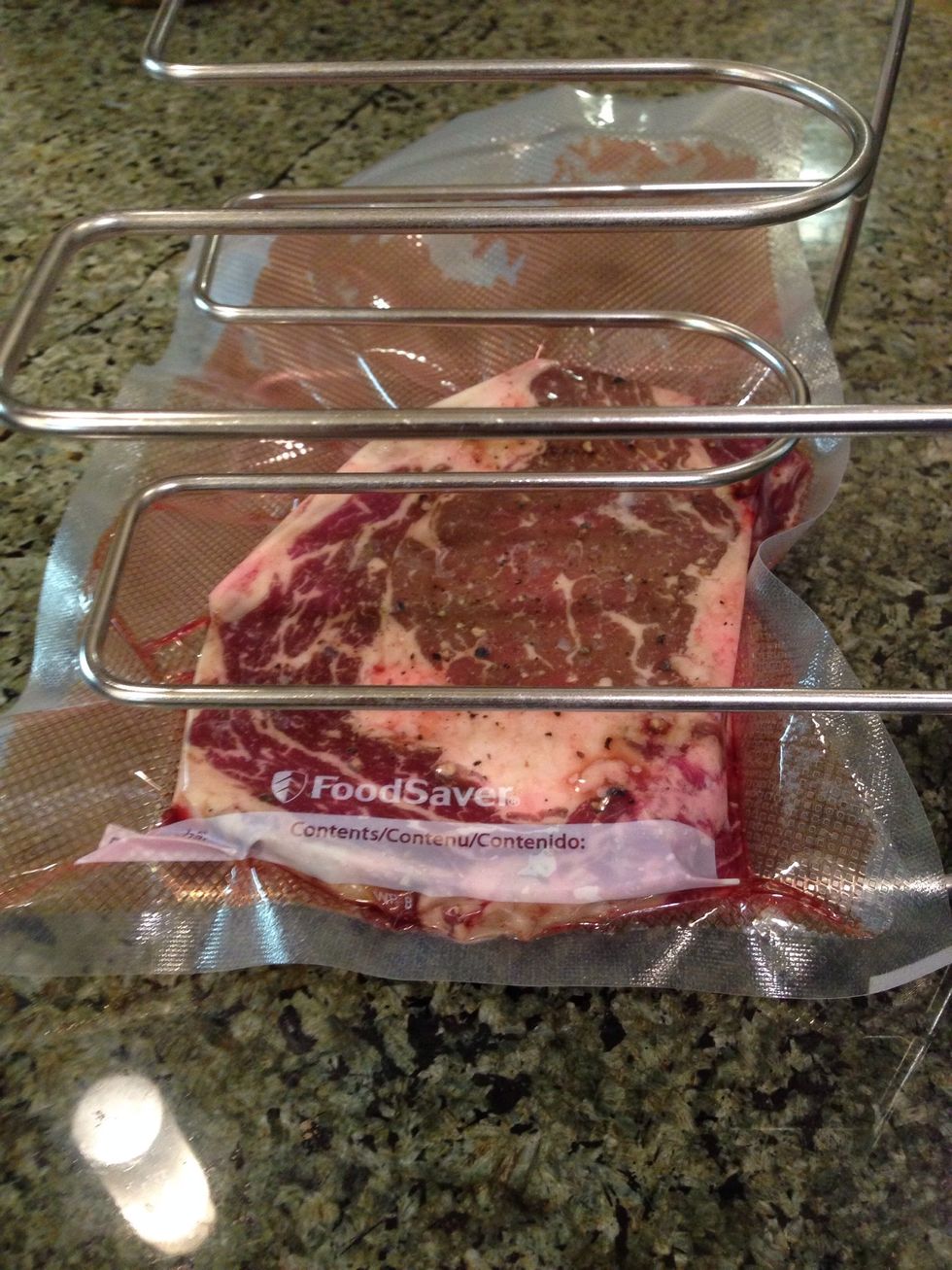 Load the steak in your rack, helps keep them spaced out if cooking multiples.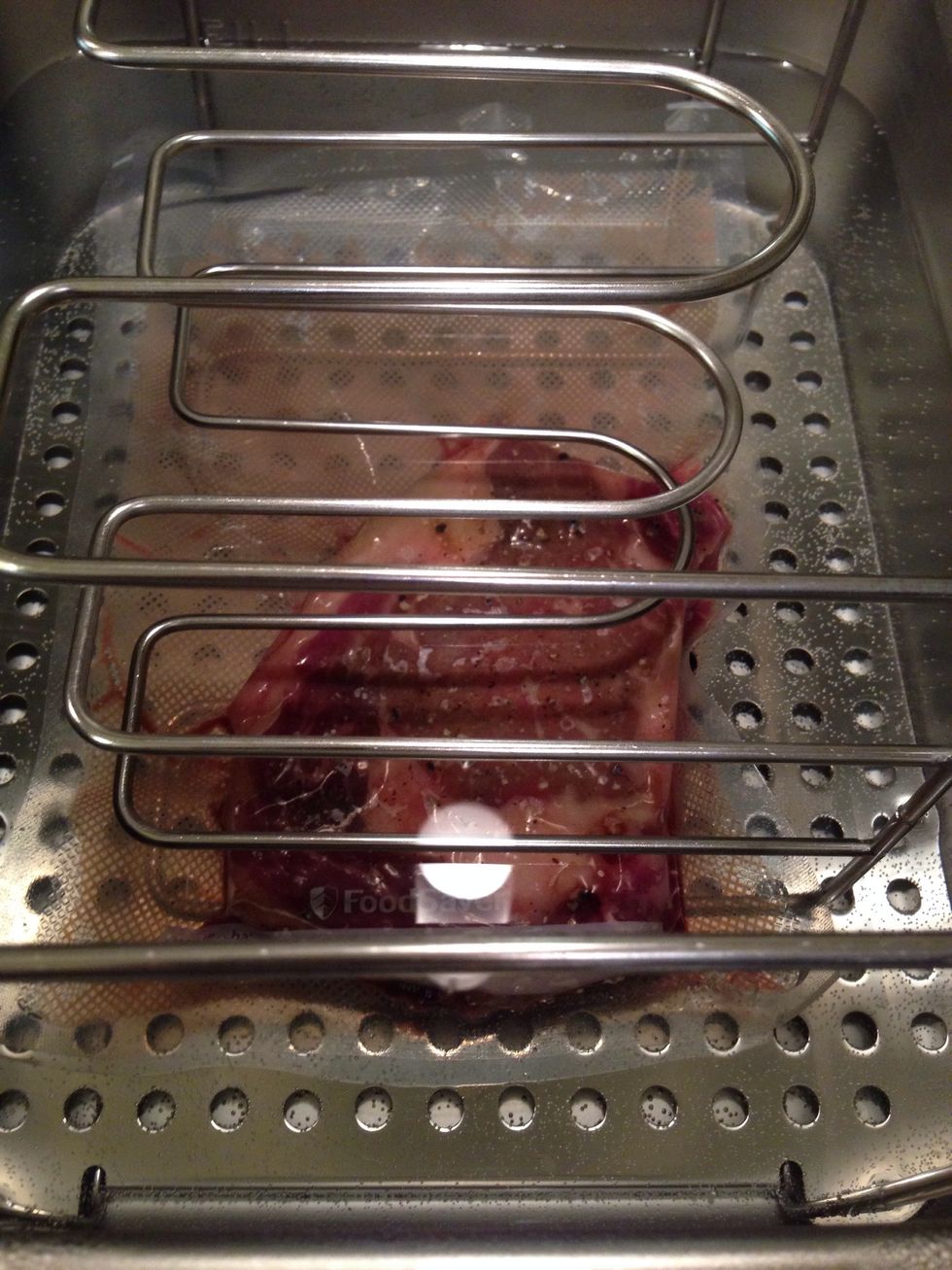 Drop in the water, AFTER it reaches the desired temperature.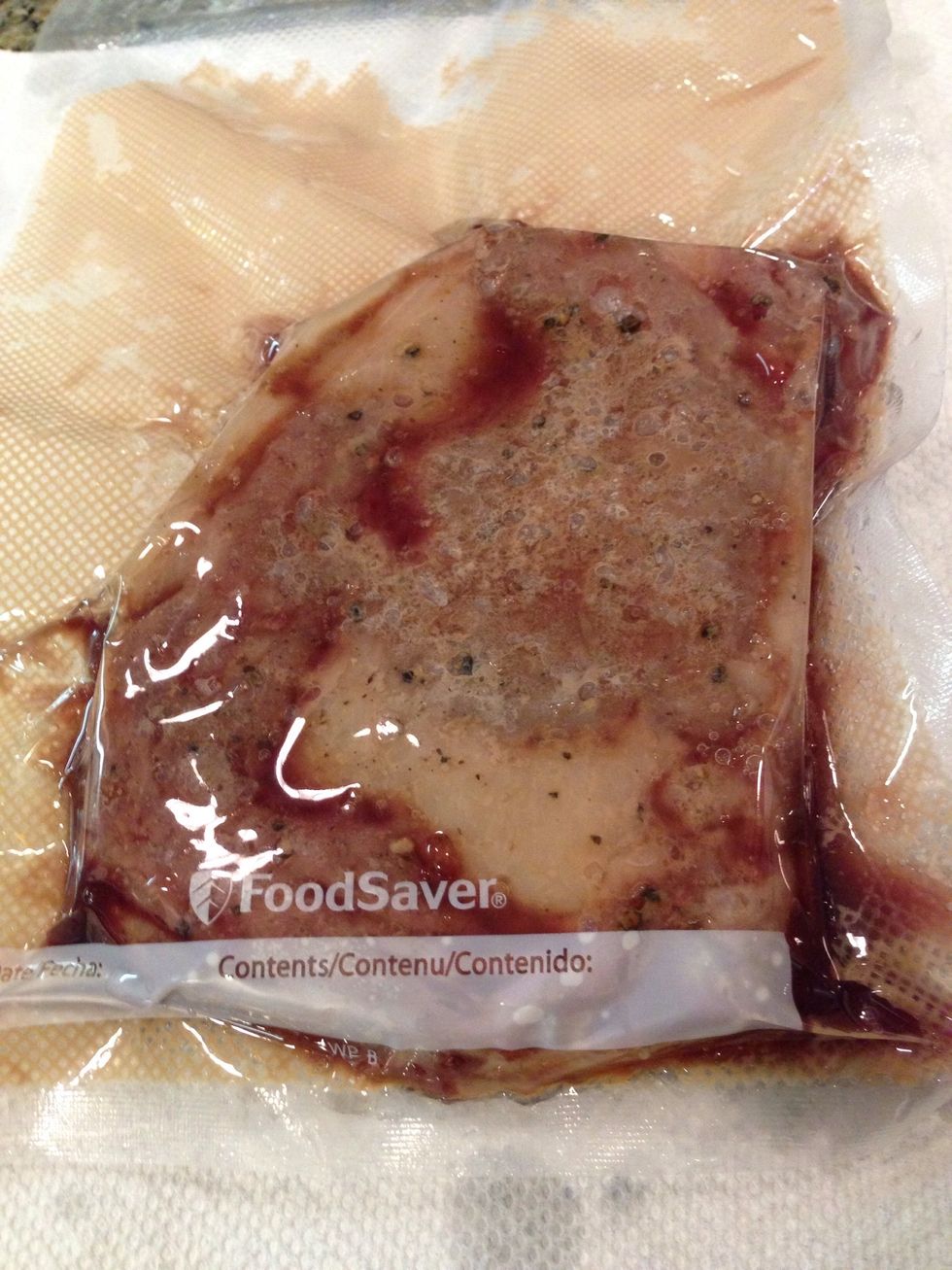 I left it in for two hours, but could have gone less. Mine was a 1" thick rib eye.
Remove from the bag and marvel in its ugliness. Almost looks like Spam.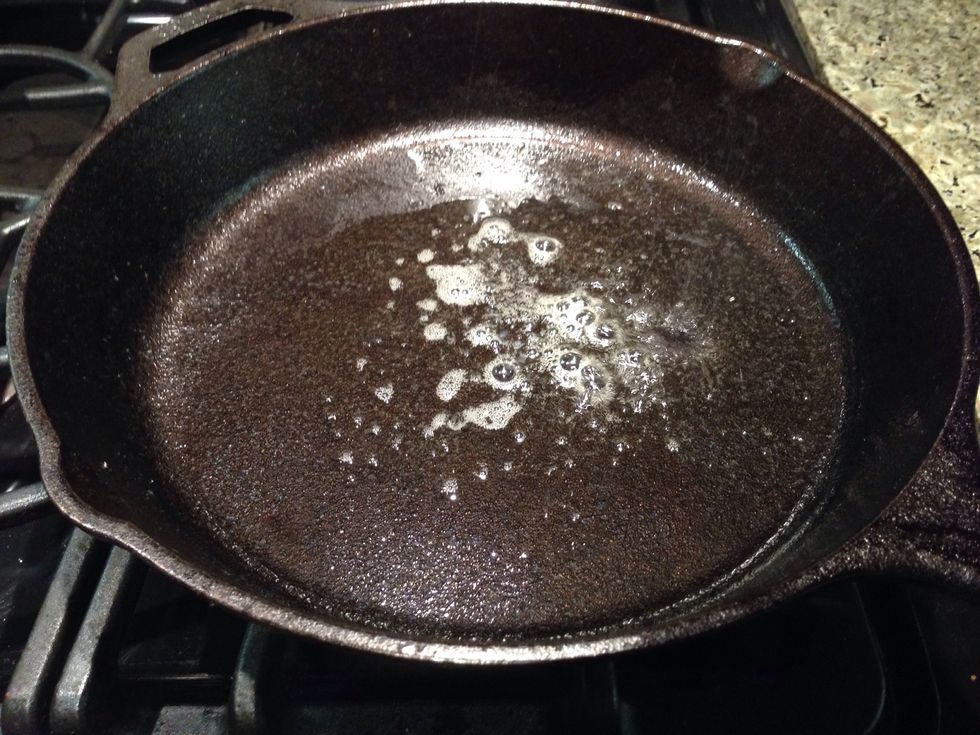 Clarified butter in a cast iron really tastes great while setting off smoke detectors. High smoke point oil works too.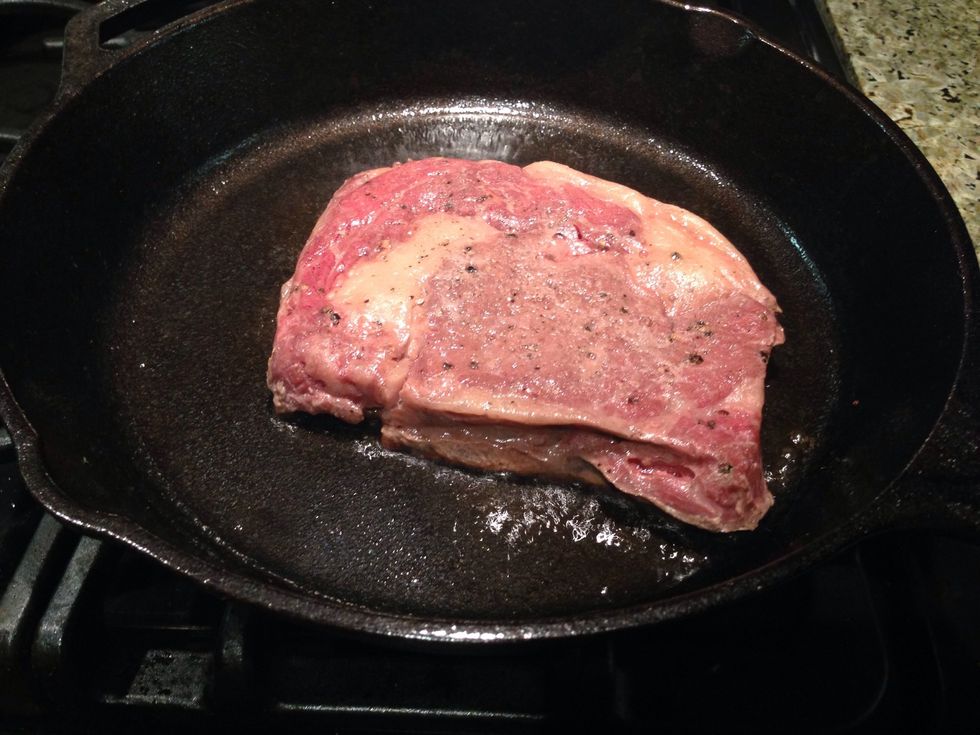 Literally 60 seconds per side, no longer.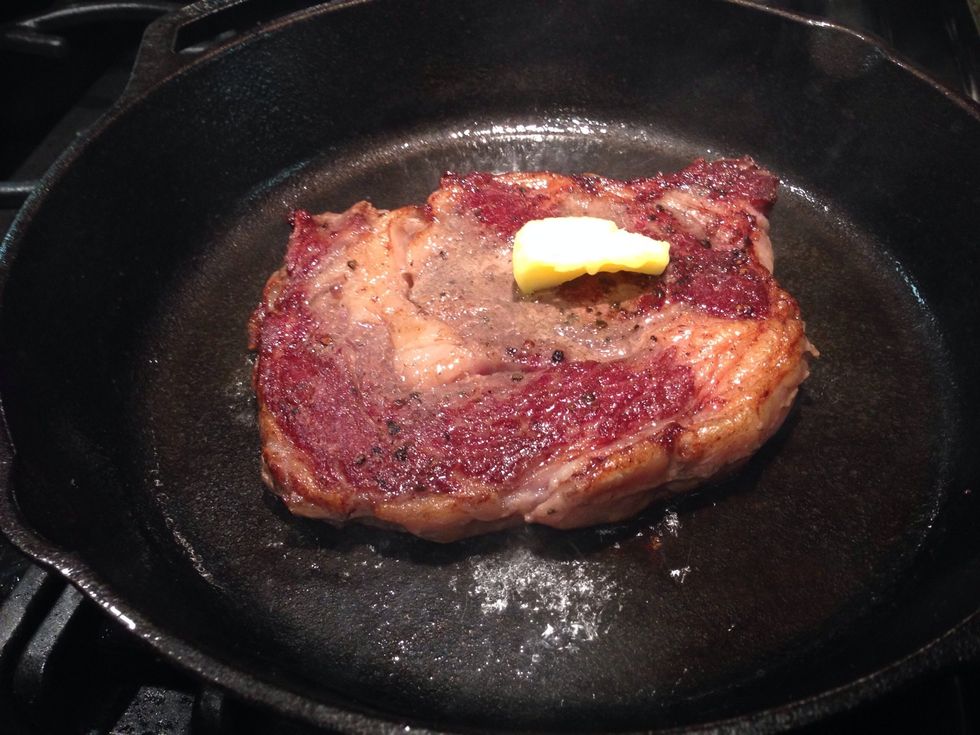 Put butter on top once you flip it, I'm all in for this.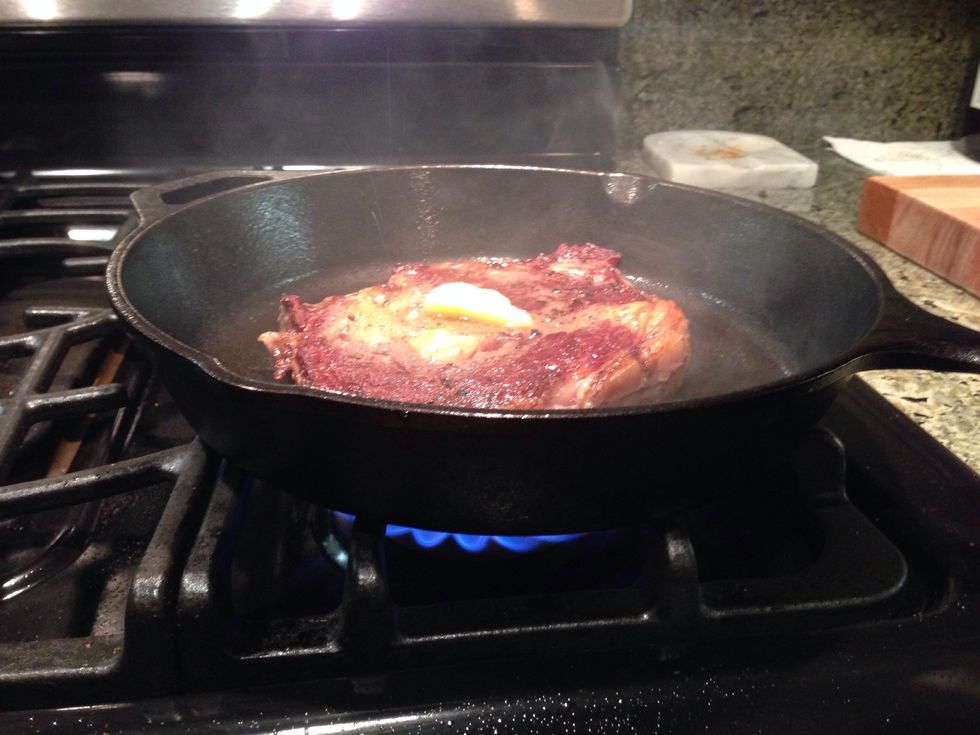 Reminder, it should be smoking like crazy, or it's not working.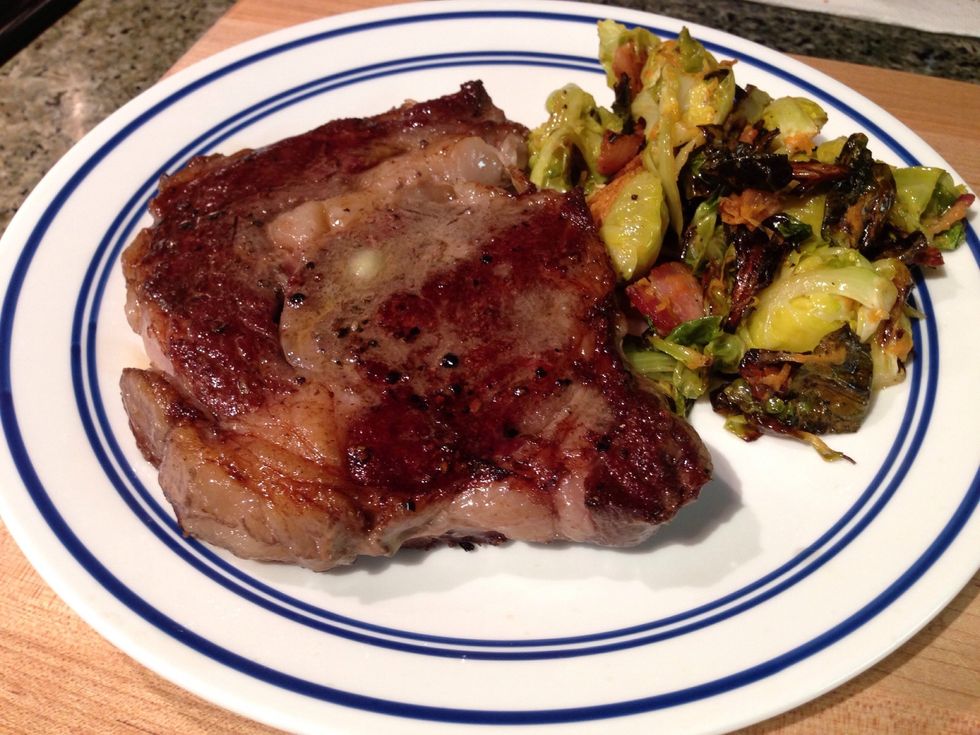 Side of roasted Brussels and bacon, a Syrah blend, and you are all set.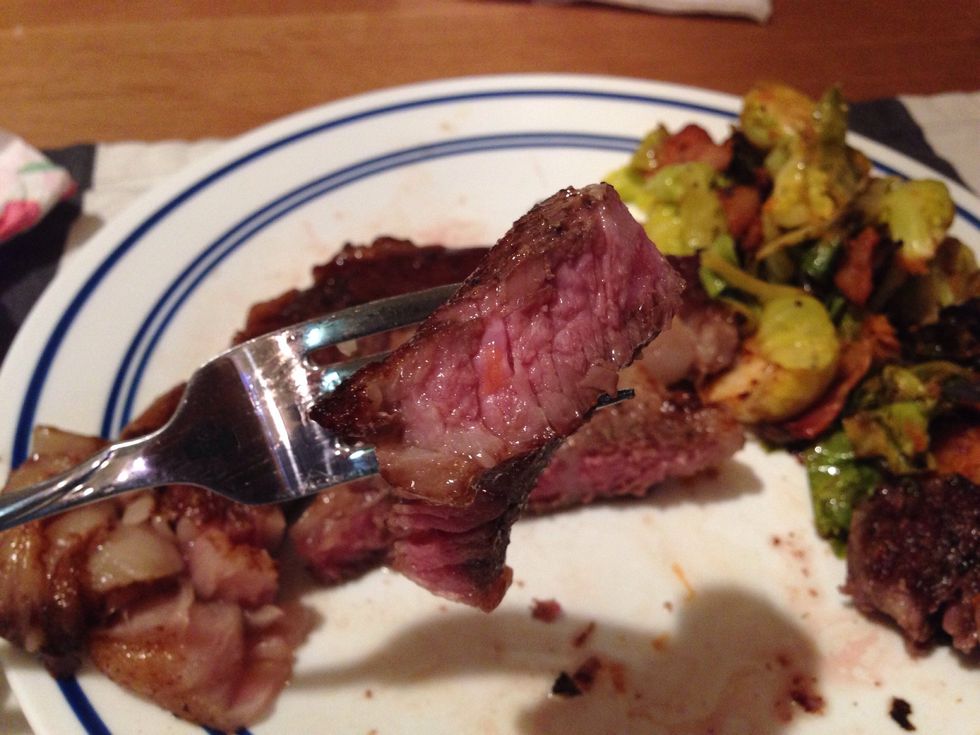 Sous vide steak, because of vacuum sealing, almost comes out greenish brown at first. Fork tender regardless.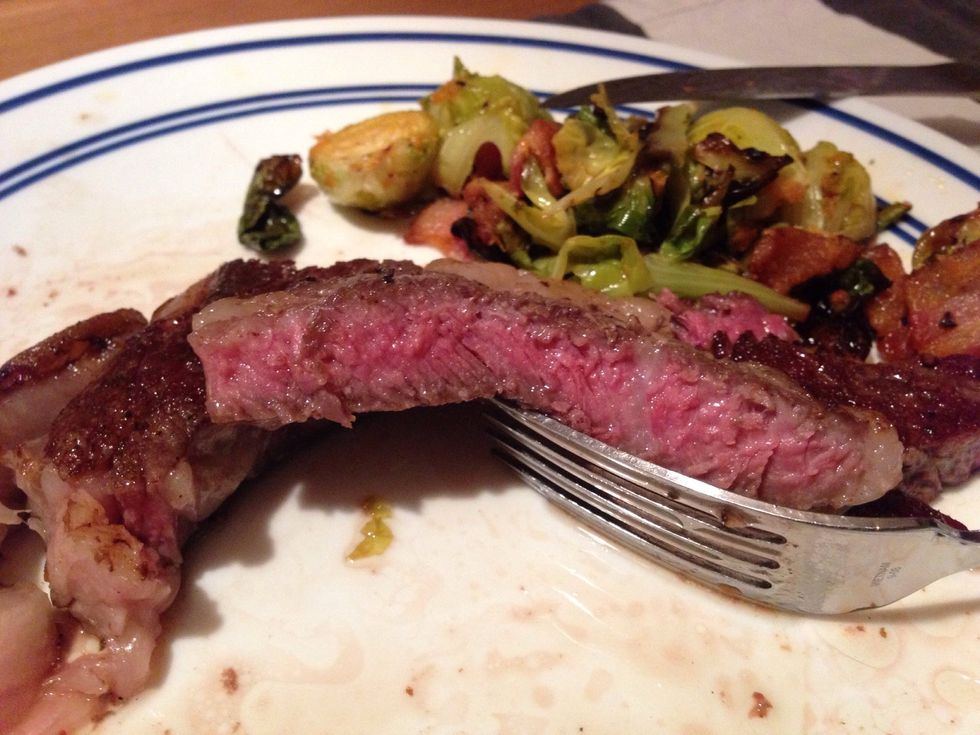 Once it starts to oxidize, it turns a pretty intense pink.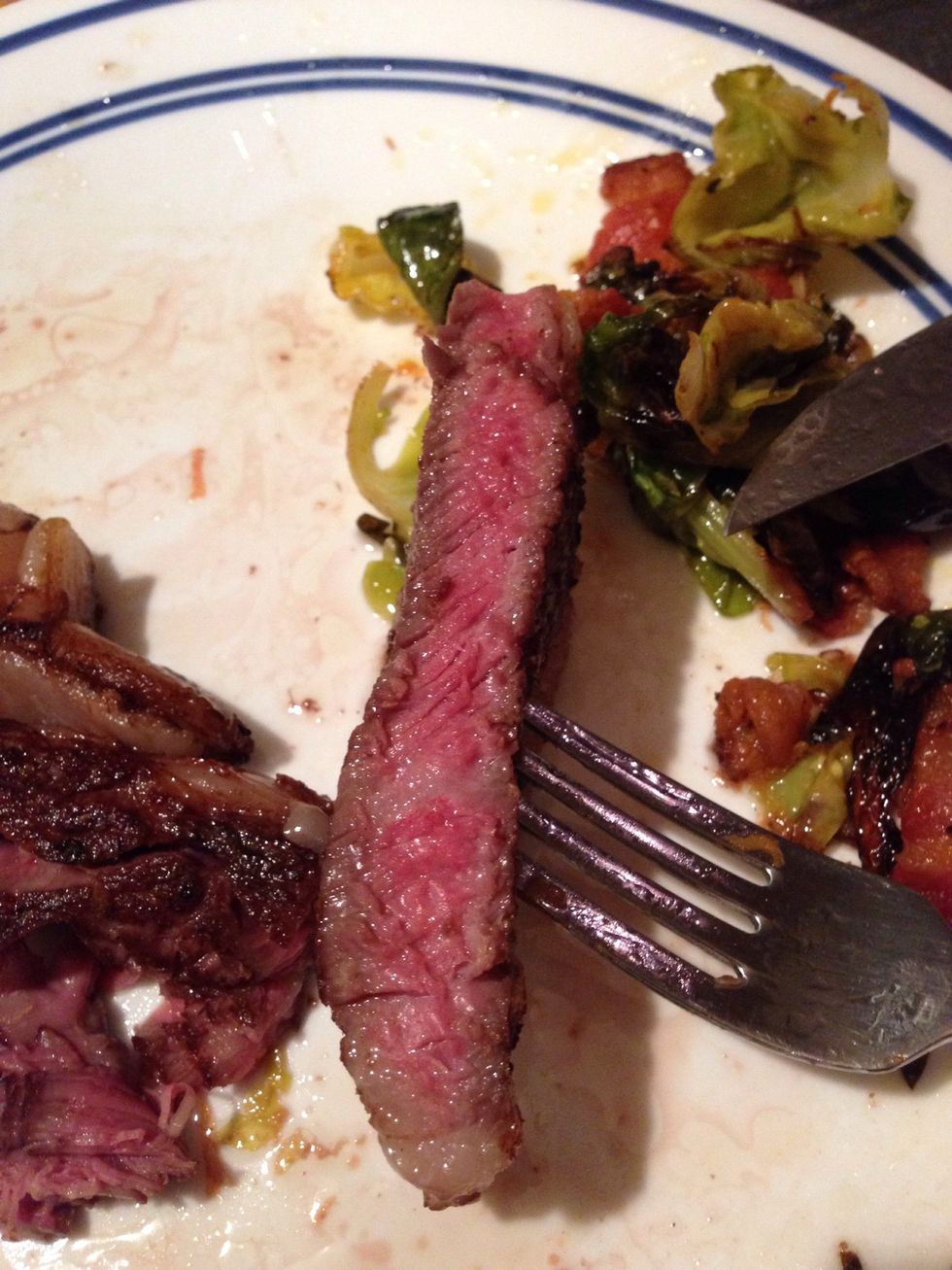 Medium rare, edge to edge, and even the last bite is still perfect.
1.0 Rib Eye steak
Salt
Pepper
Santa Maria's seasoning (optional)
Clarified butter or high smoke point oil