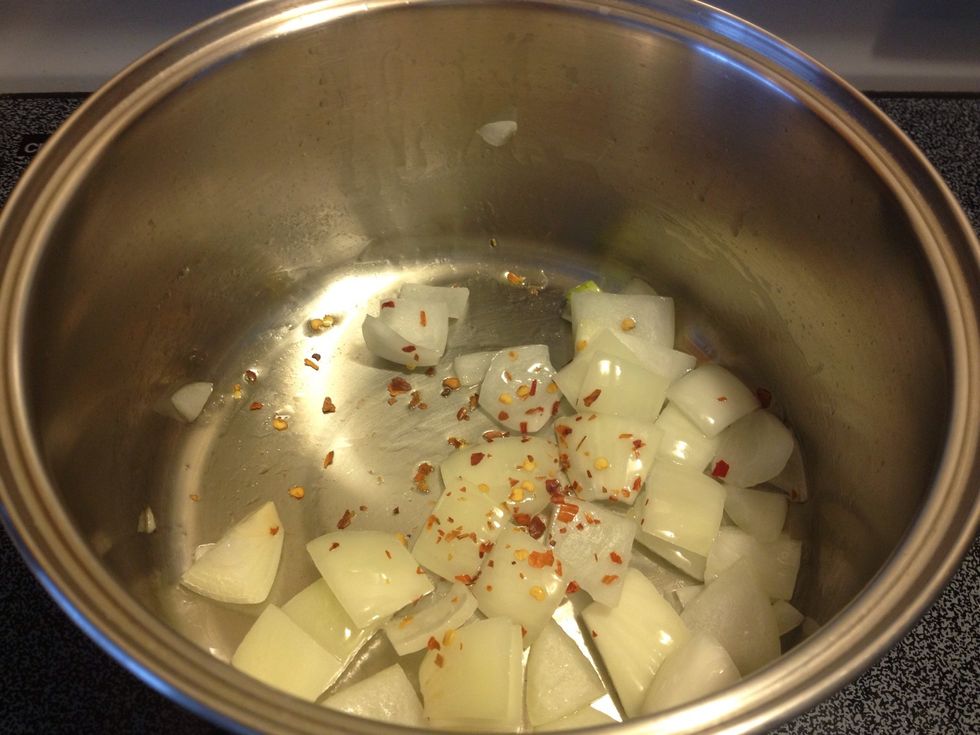 Heat oil in a pot and sauté onions and chili flakes...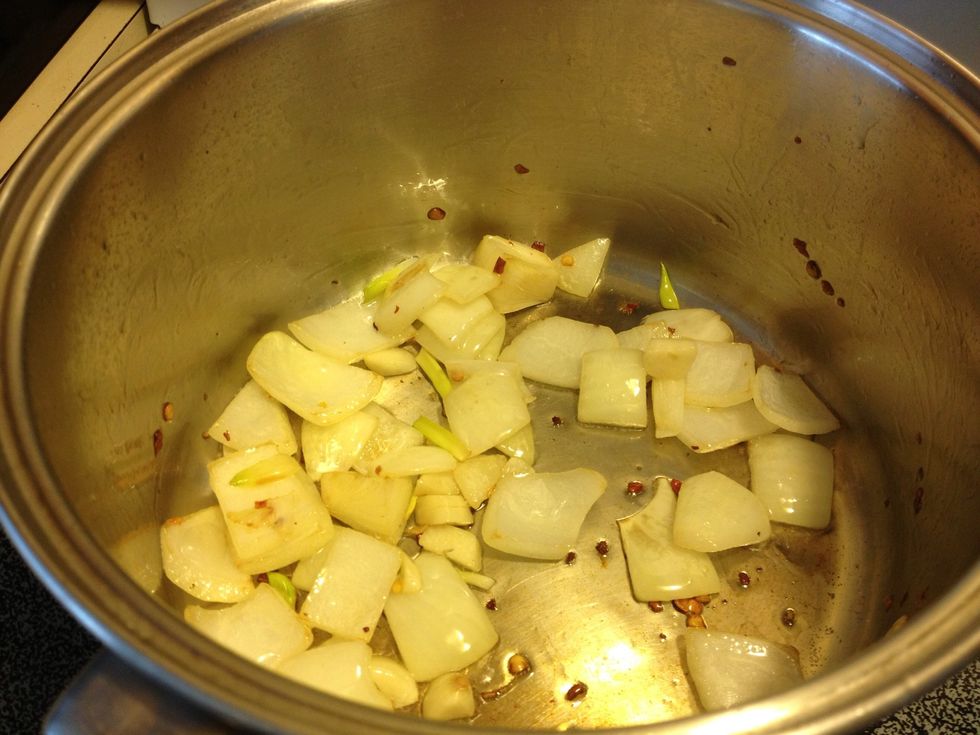 ..until tender and translucent. Add in the garlic.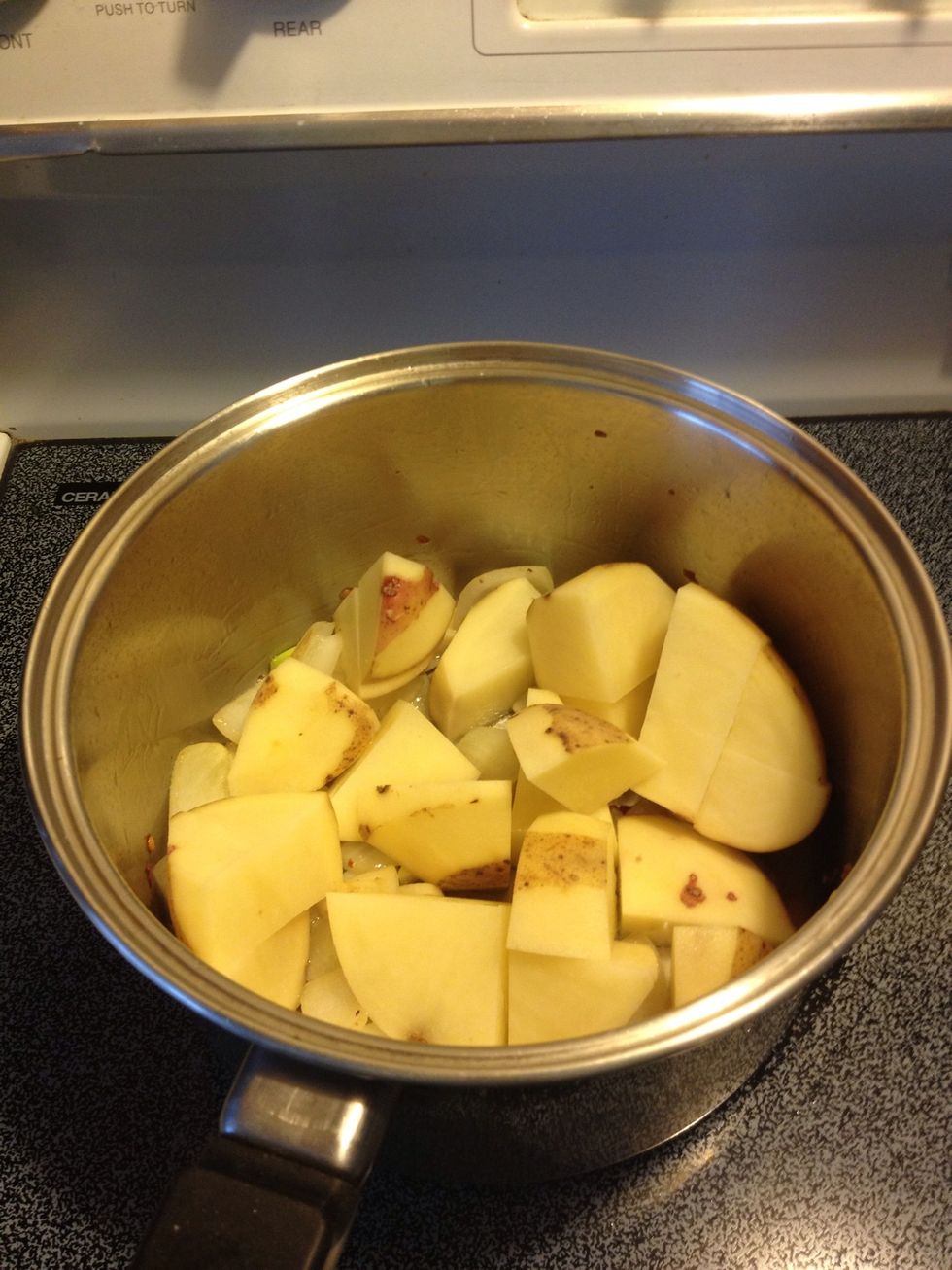 Throw in the potatoes. Cut them smaller if you want them cooked quicker.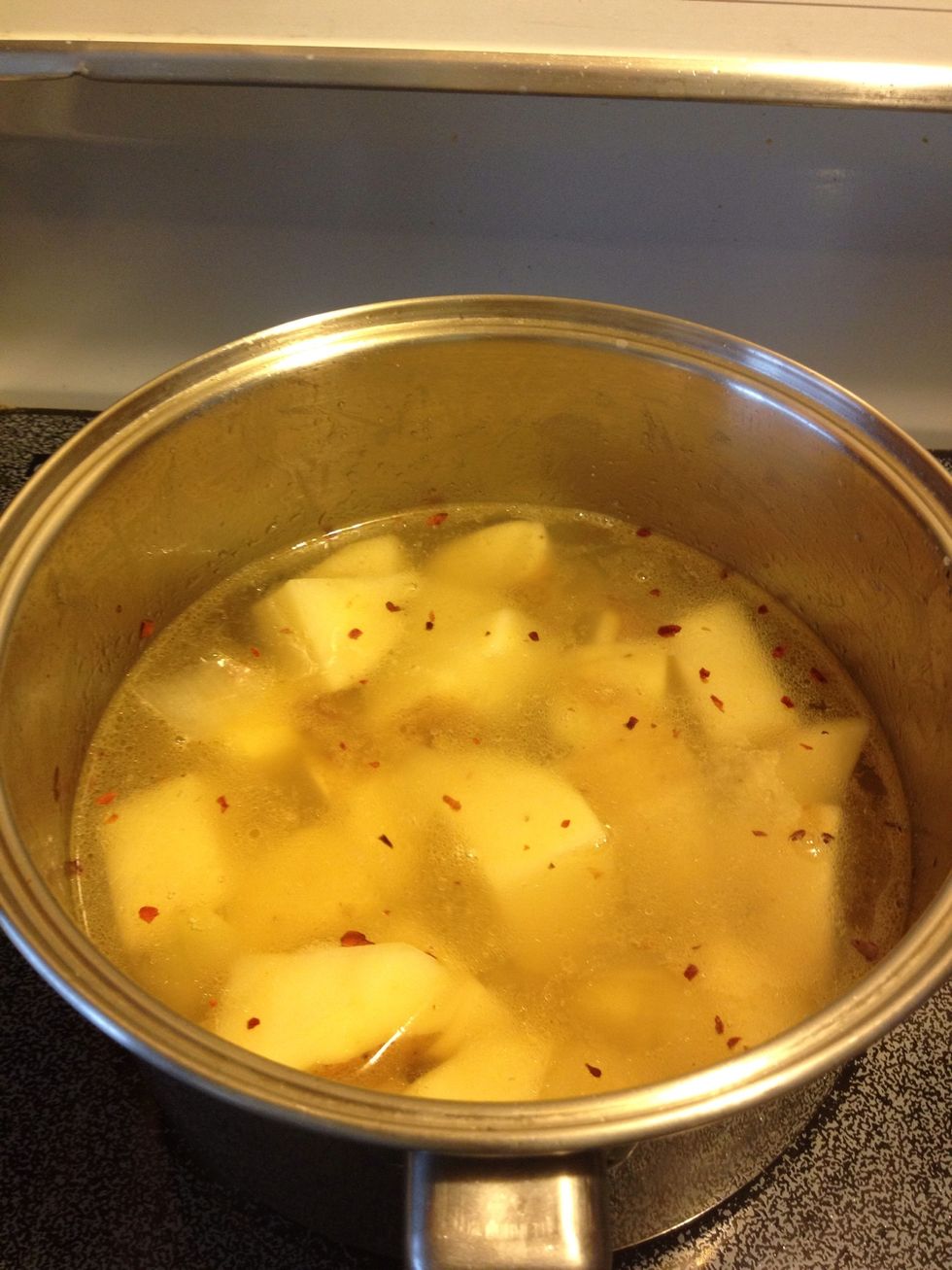 Fill with water until potatoes are just about submerged. Cover and bring to a boil..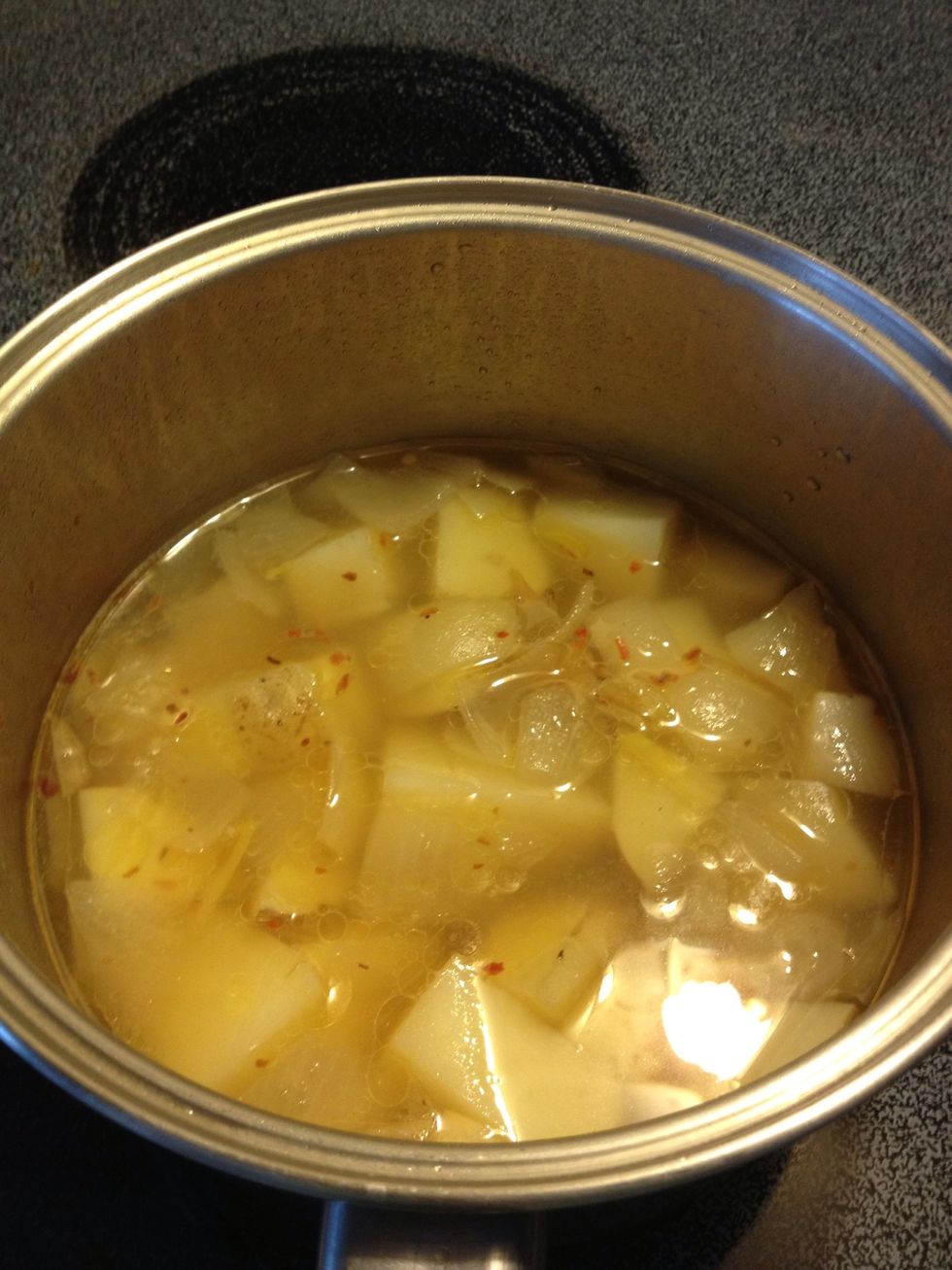 Once the potatoes are cooked, remove lid and continue to cook until much of the water is reduced.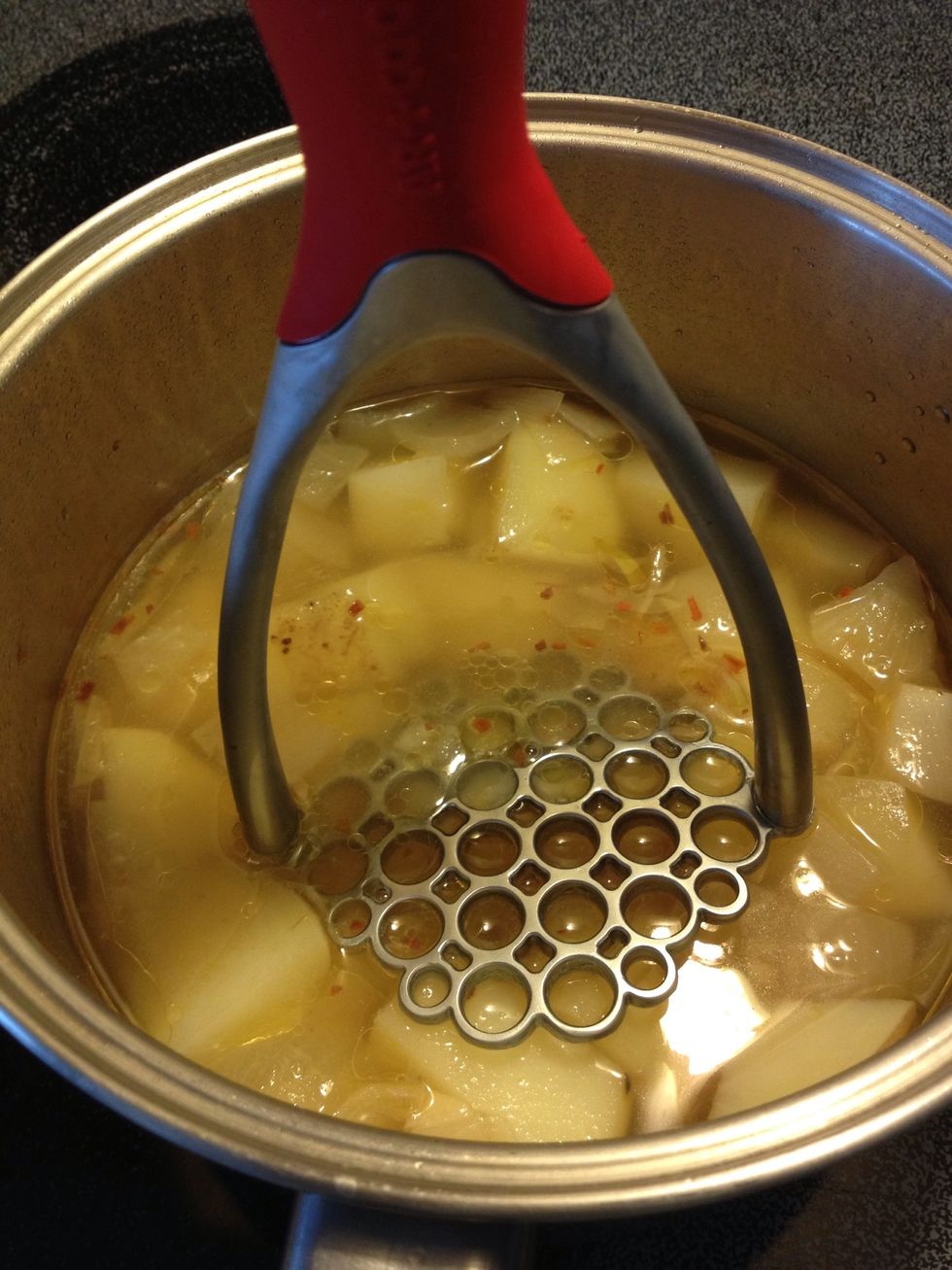 Mash the potatoes. You can use an immersion blender if you want a smooth texture. I like some texture and pieces of potatoes in my soup.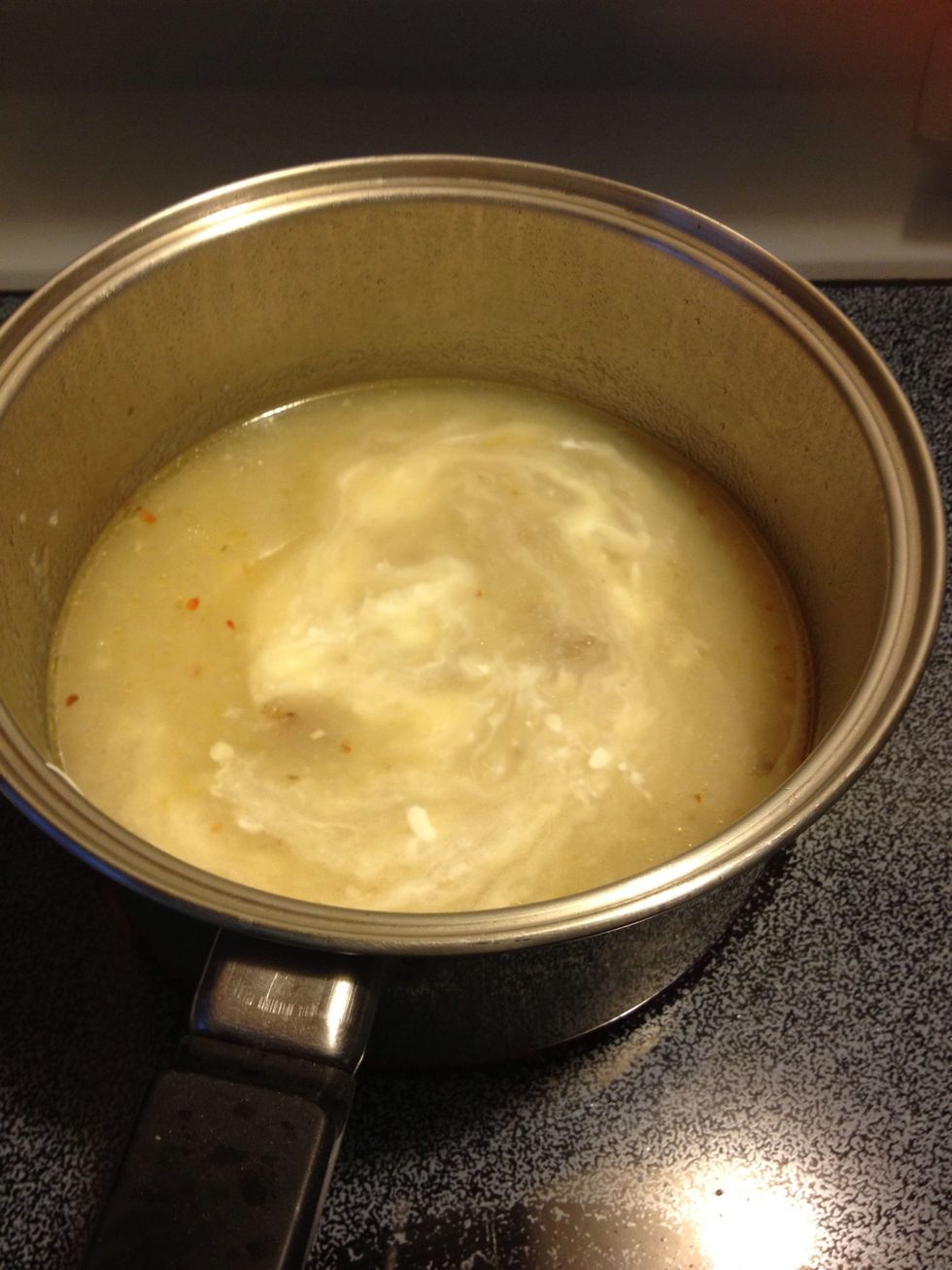 Add milk until you get the desired consistency. Then blend in the sour cream.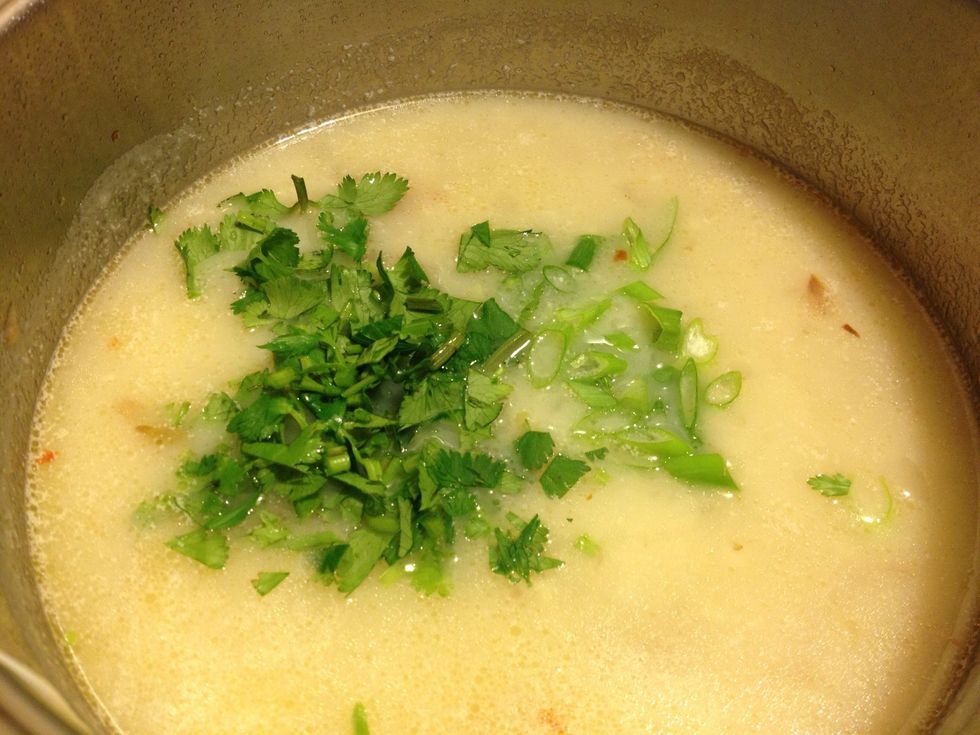 Mix in the green onions and parsley, if using.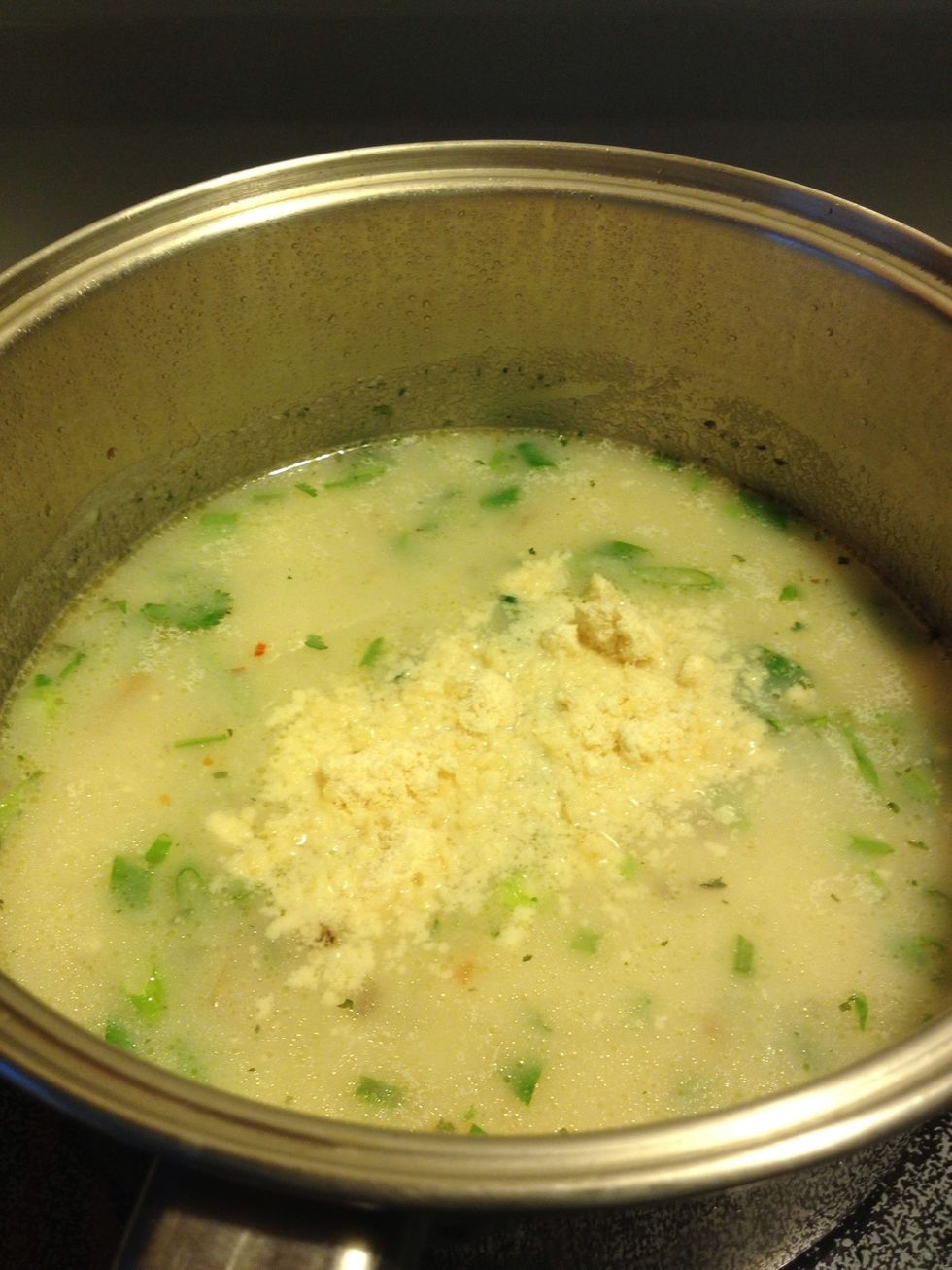 Followed by the parmesans cheese! Check the salt, and add accordingly.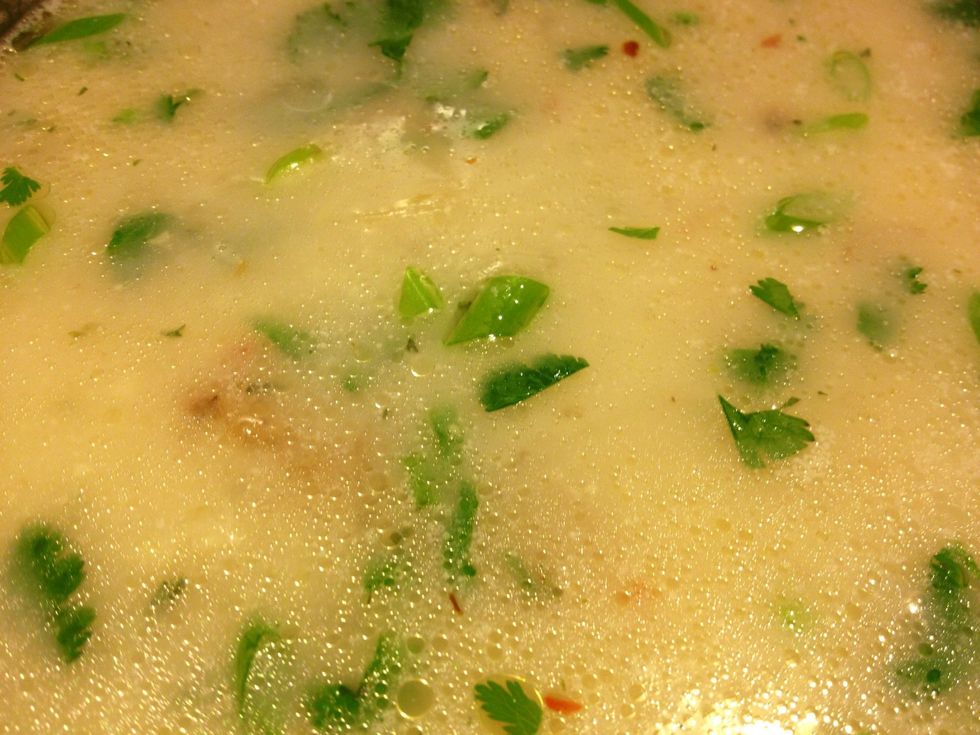 Tada👏 If you love cream cheese & onion-flavored potato chips, this is for you!
2.0 Potatoes (medium)
0.0c Onion, roughly chopped
1.0tsp Garlic, roughly chopped
Chili flakes
0.0c Sour cream
0.0c Green onion/chives (finely cut)
1.0Tbsp Parmesan cheese
Salt
2.0tsp Oil
Optional:
Milk
Parsley