How to make sour cream mini muffins
These biscuit like muffins are a perfect go to quick bread for almost anything! I love them, and you and your family will, too! Play with the recipe to make it your own. As Puck says: live, love, eat!
162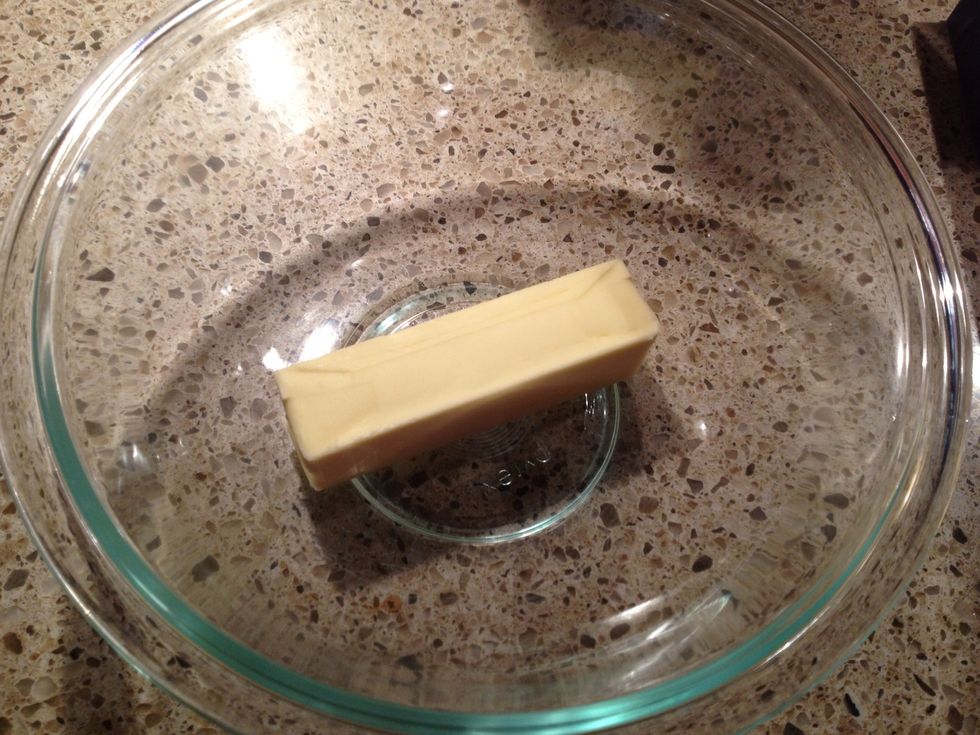 For the recipe, use a half cup (one stick) softened butter. If you are in a hurry, you can pop the butter in the microwave for around 25 seconds to soften. It works if you melt the butter, too.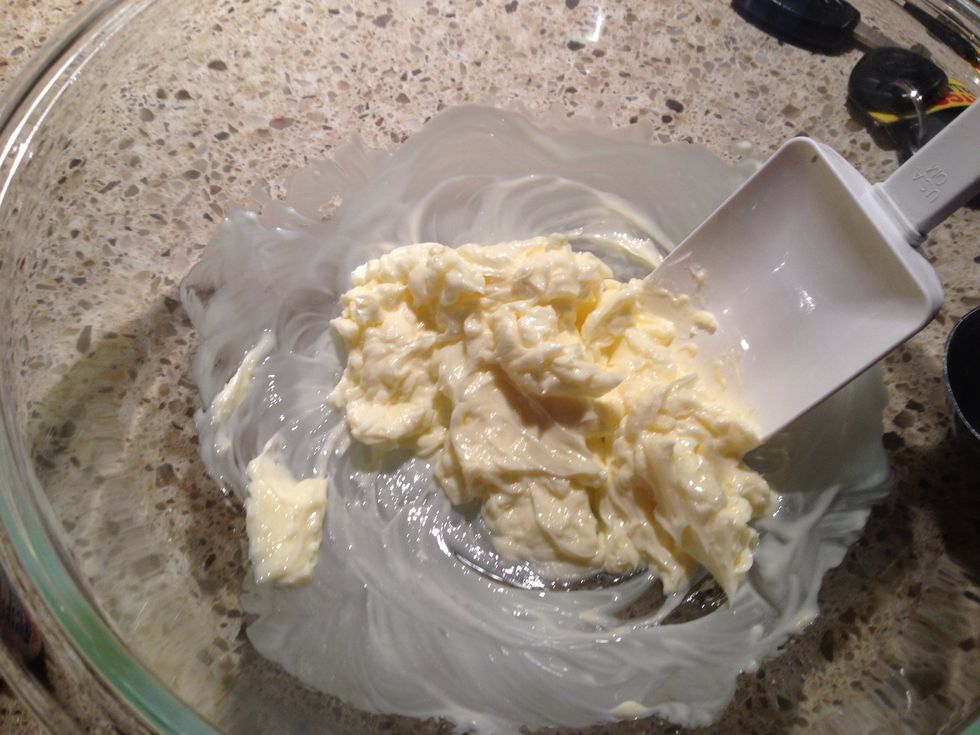 Stir the butter until creamy: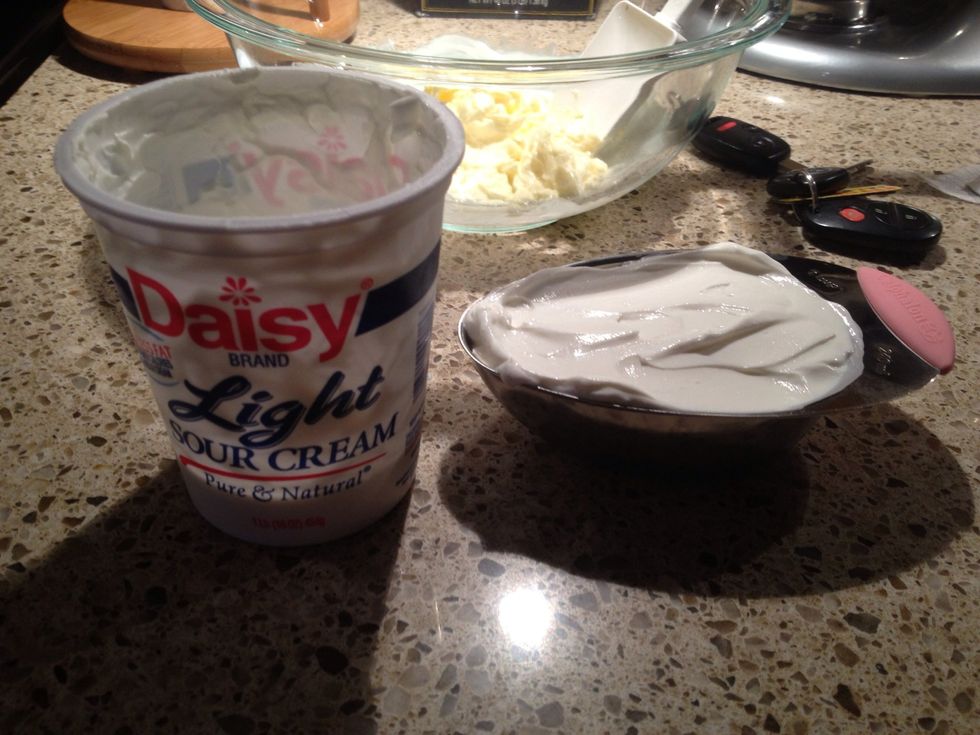 Measure out a cup of sour cream. I use light sour cream. Regular will work, too. I have never used fat free.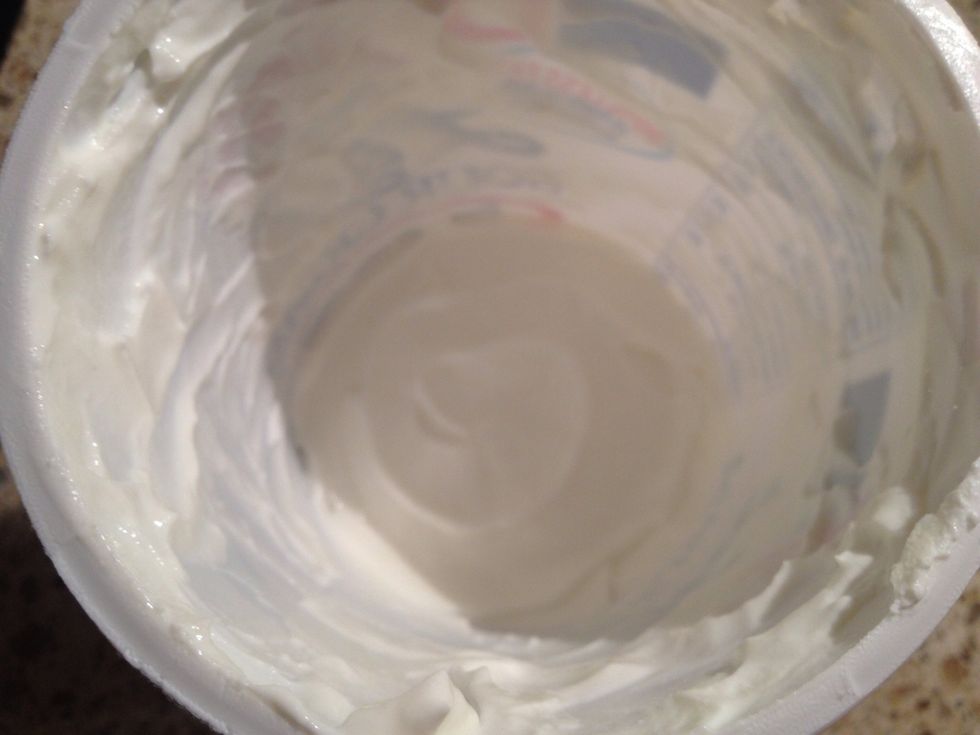 As a side tip: if you smooth out the top of sour cream before storing, it doesn't separate!
Combine butter and sour cream. It will be chunky looking, and that is ok. It's what makes the muffins so moist and delicious!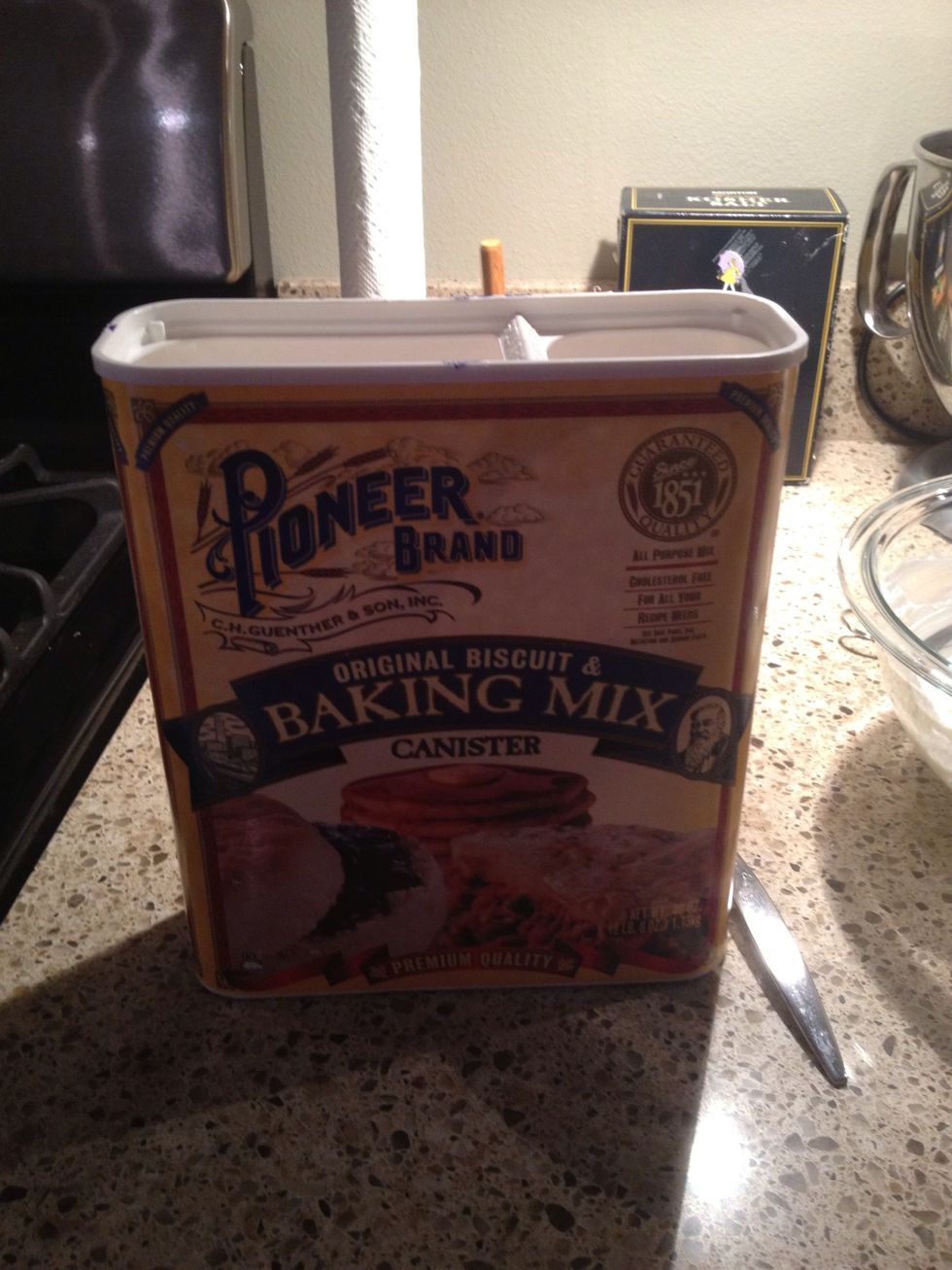 Next, measure out two cups of your favorite baking mix.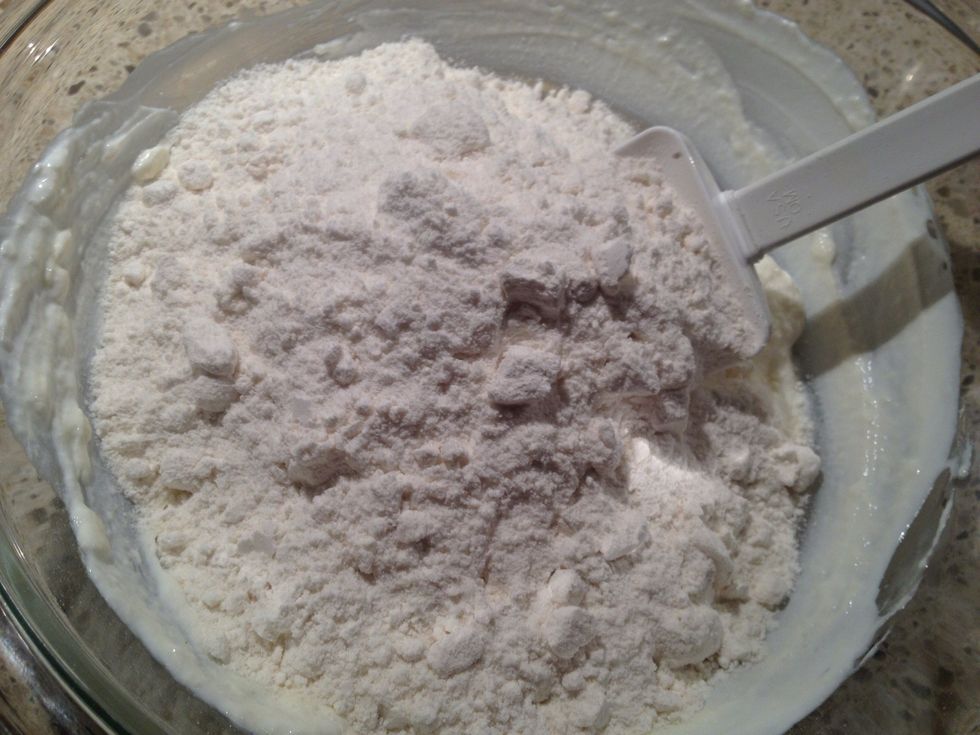 Toss it in the bowl and stir until combined.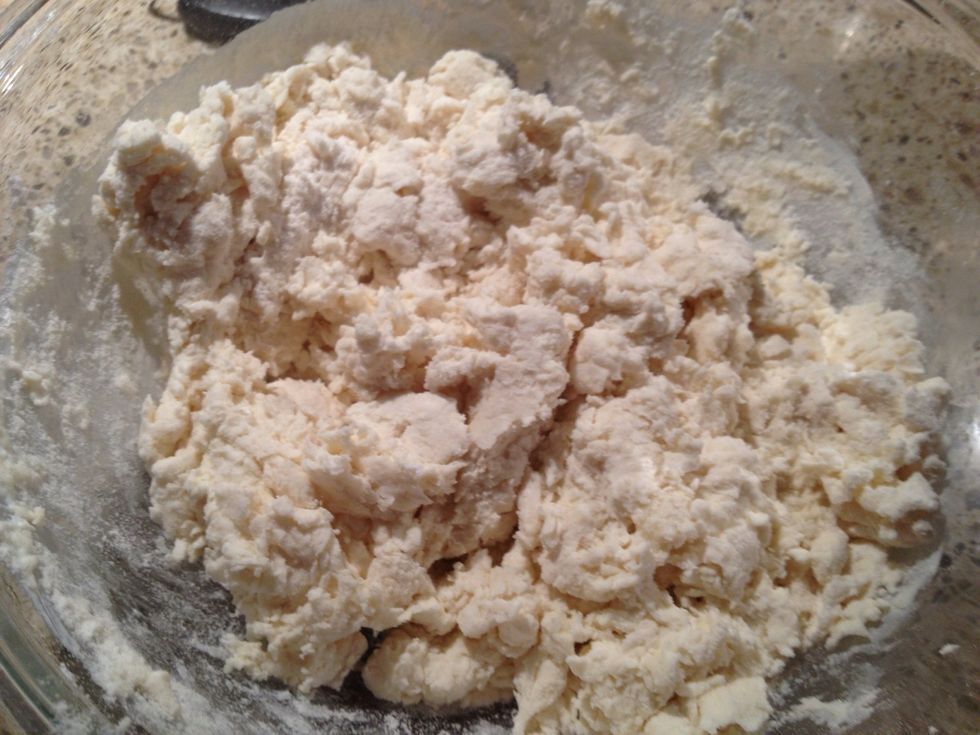 This dough will be sticky and sort of crumbly. That is how it should be! Don't overwork it trying to make it smooth or you will get tough muffins.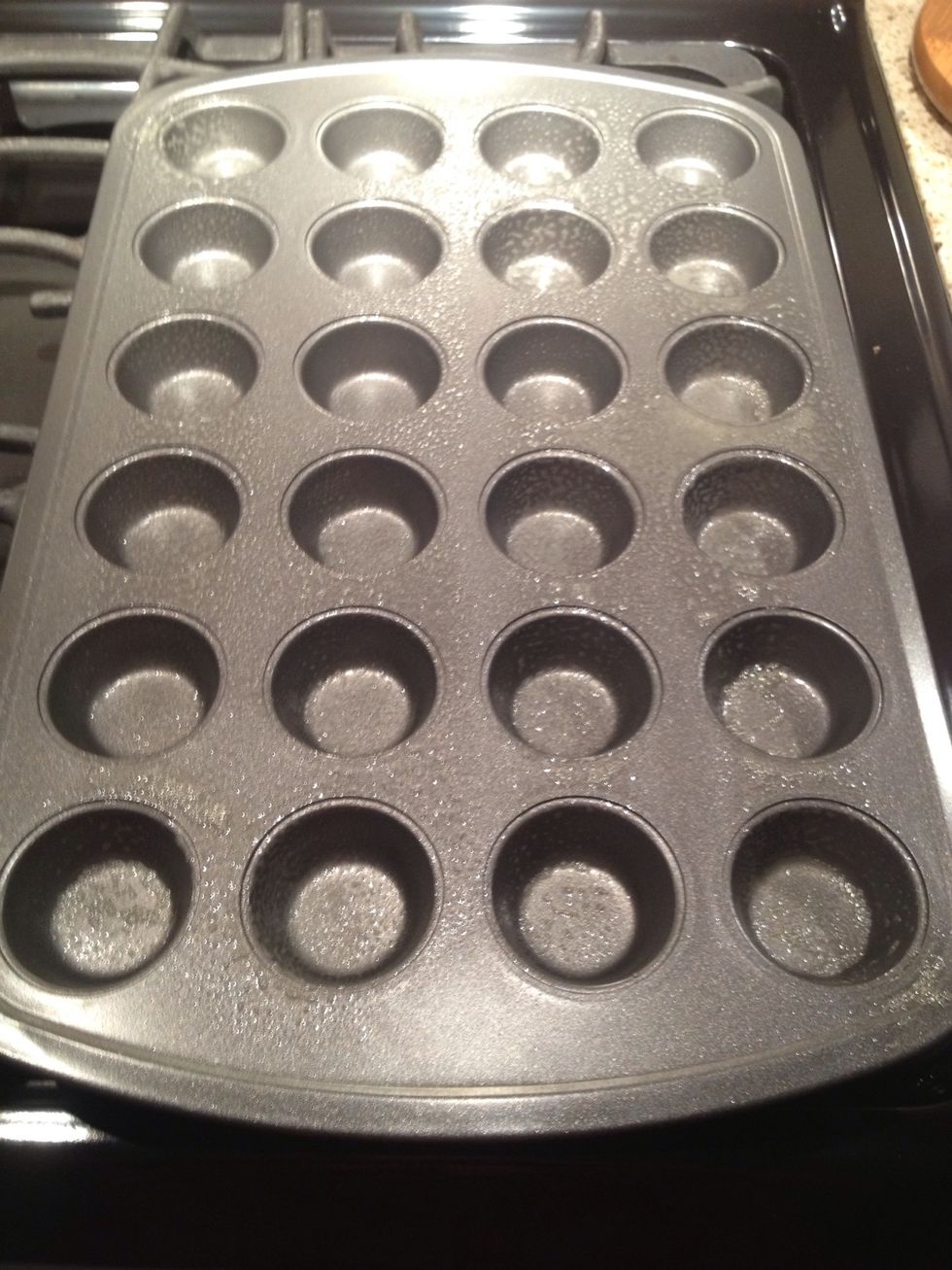 Spray your muffin tin with cooking spray. I am using a mini muffin tin, but these are great in regular muffin form as well!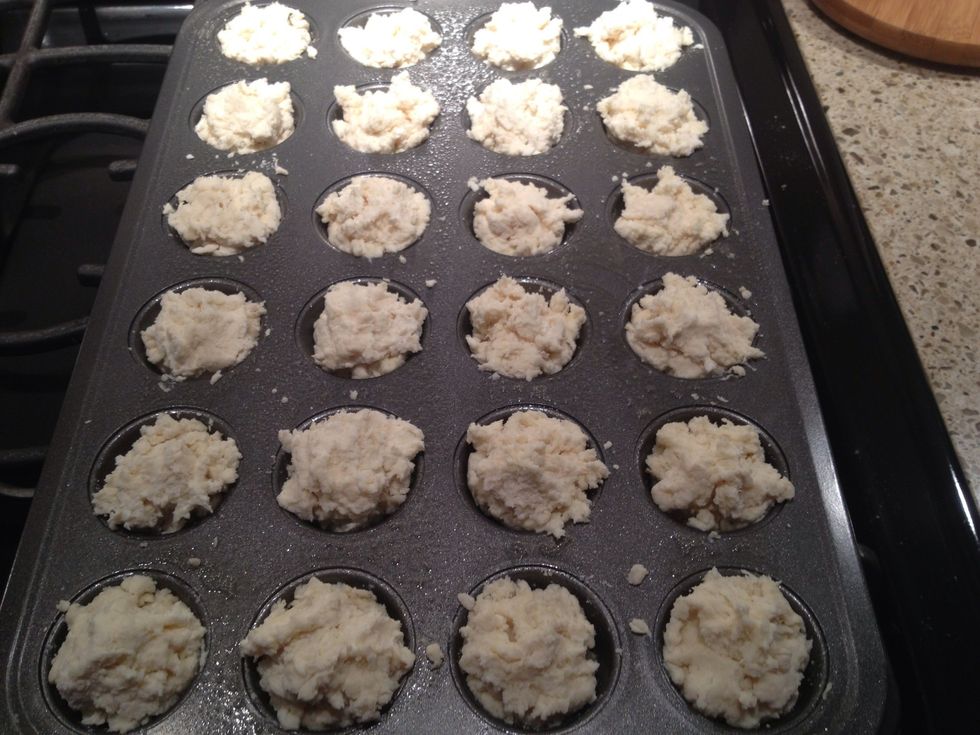 Spoon the mixture evenly into the tin. Pop into a 400 degree F oven for 12-13 minutes or a 375 degree F convection oven for 8-9 minutes. Keep an eye on them! When they start to brown, they are done.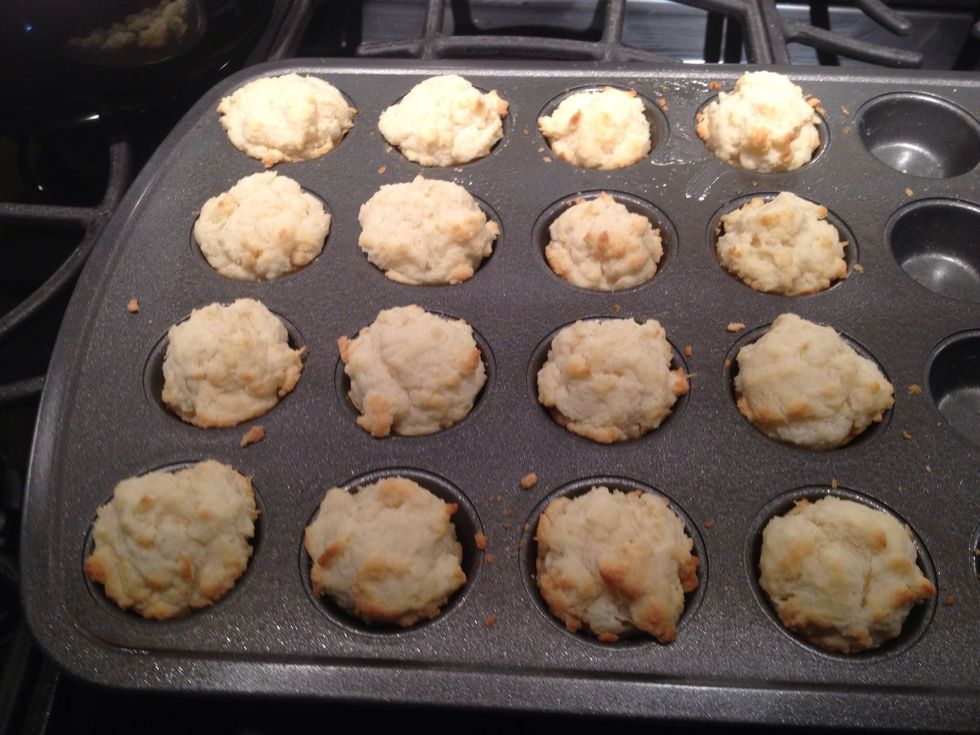 Here is what the finished muffins look like.
They are ready to serve! These make a great side for any dinner party, add some shredded cheese and garlic for a super savory spin or cinnamon sugar for a sweet spin. Or serve for breakfast with jam!
1/2c Butter, softened
1.0c Sour cream
2.0c Baking mix (ex: Bisquik)
Muffin tin
Cooking spray
Brittney Muller
I am a Southern girl who loves to cook, is crazy in love with my husband, raising 3 amazing kids, and joyfully committed to serving God in all I do.