How to make sopion de habichuelas y longaniza (bean stoup)
This dominican dish also called Chambre in some parts of D.R. sure is a hearty one. It's a soup and stew all in one. Very filling and tasty. Enjoy
270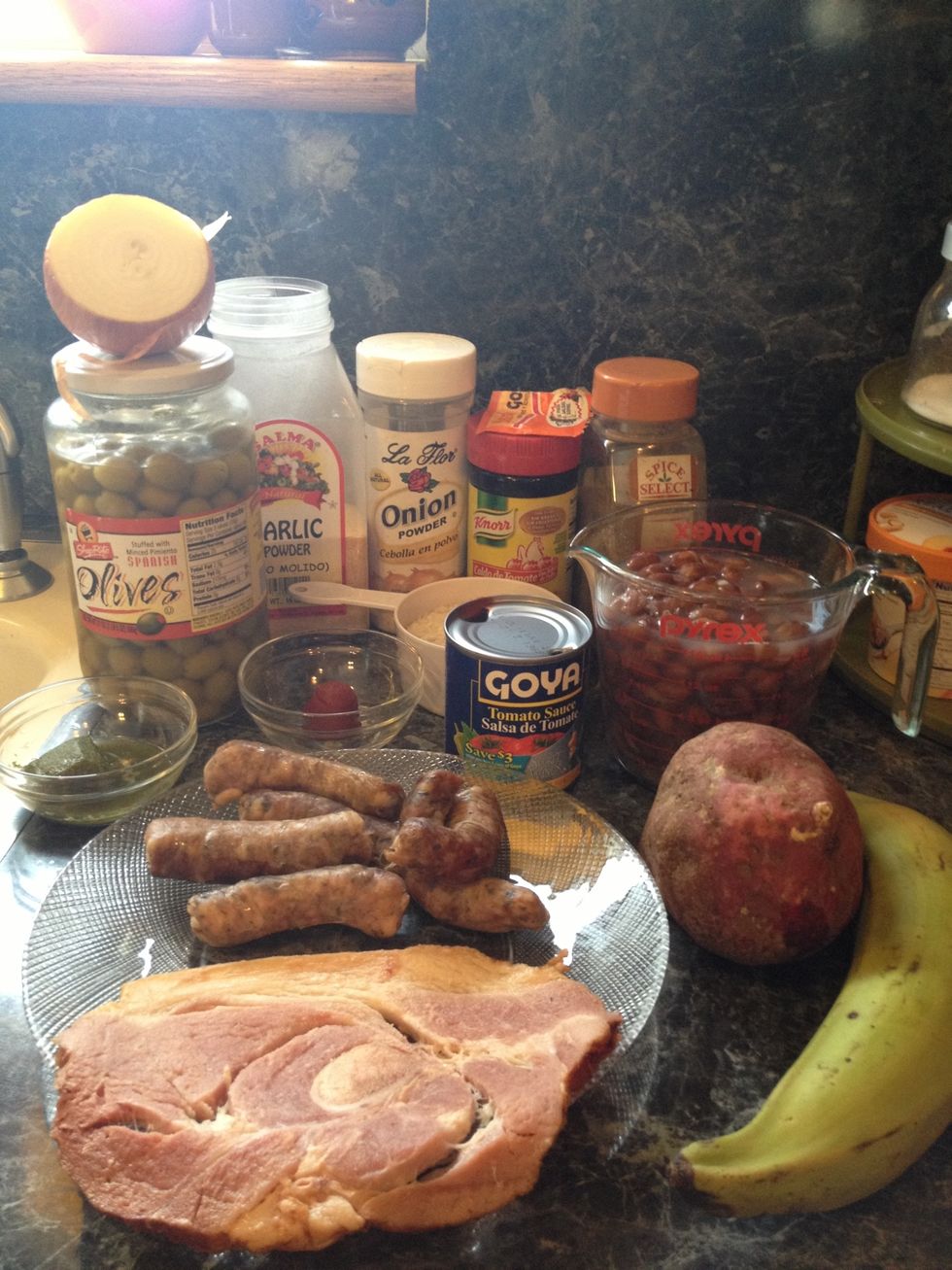 Ingredients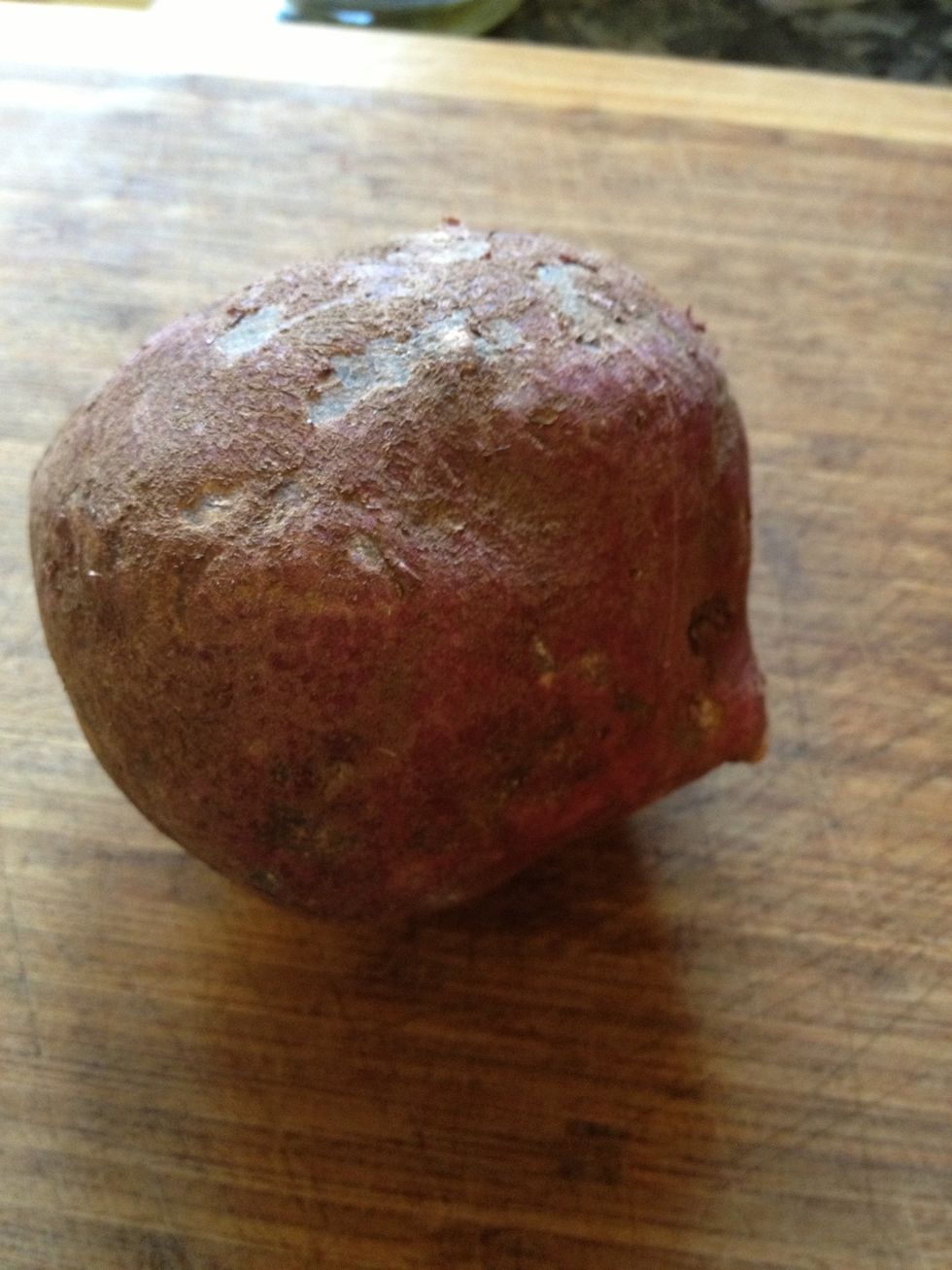 Here is the batata..You don't know what it is? Well it's a semisweet root vegetable similar to sweet potatoes much starchier though.
Peel and chop the batata .Make sure to use a SHARP knife to chop it up. The vegetable is very hard.😩
After you chop it, Put it in cold water to prevent discoloration.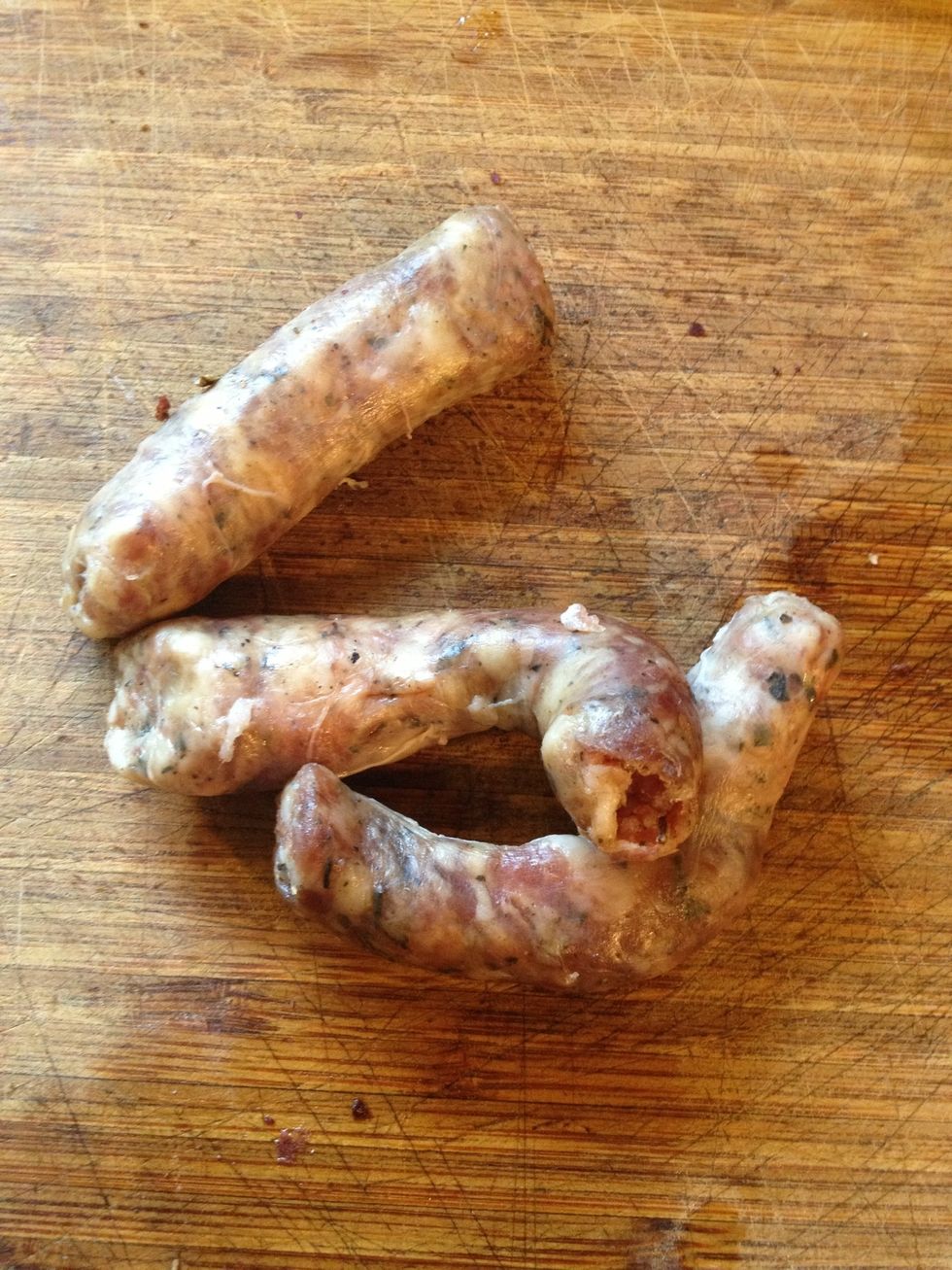 This is Dominican longaniza. Longaniza is a Spanish sausage similar to chorizo. You can find it in most Spanish markets.
Chop it up and set aside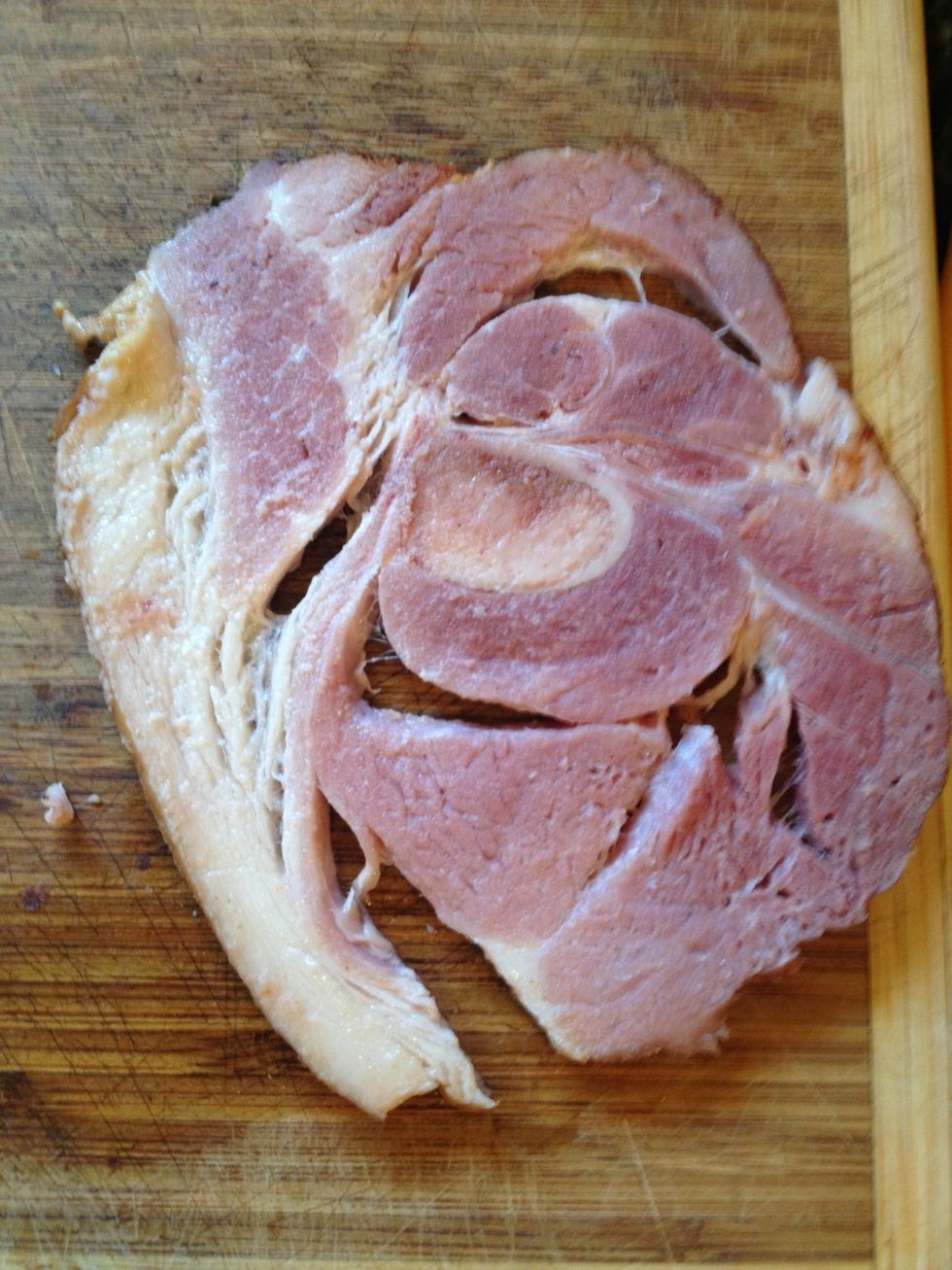 This is a smoked pork slice. Chop it up as well and set aside. Discard the fat and bone.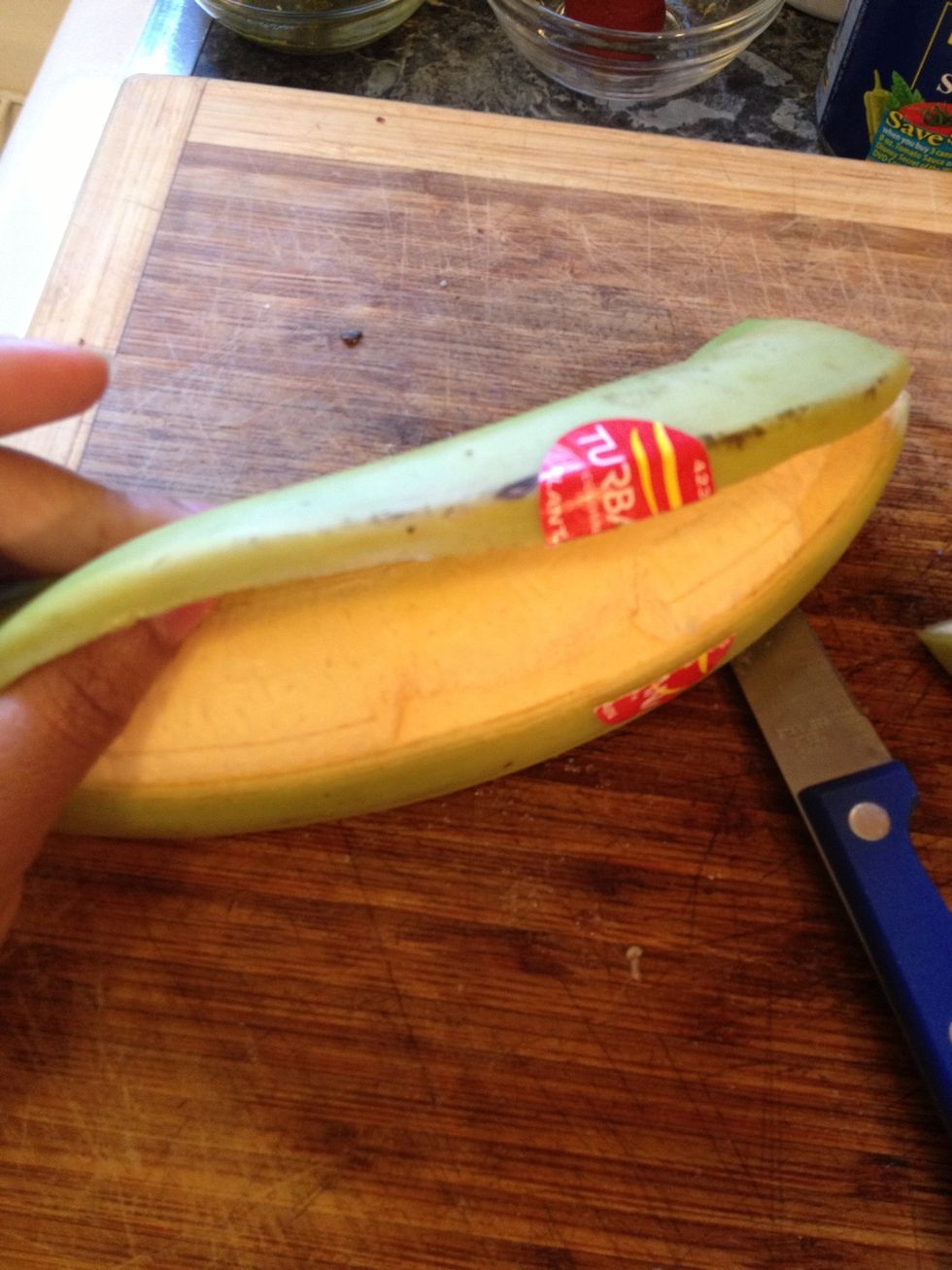 Peel the green plantain.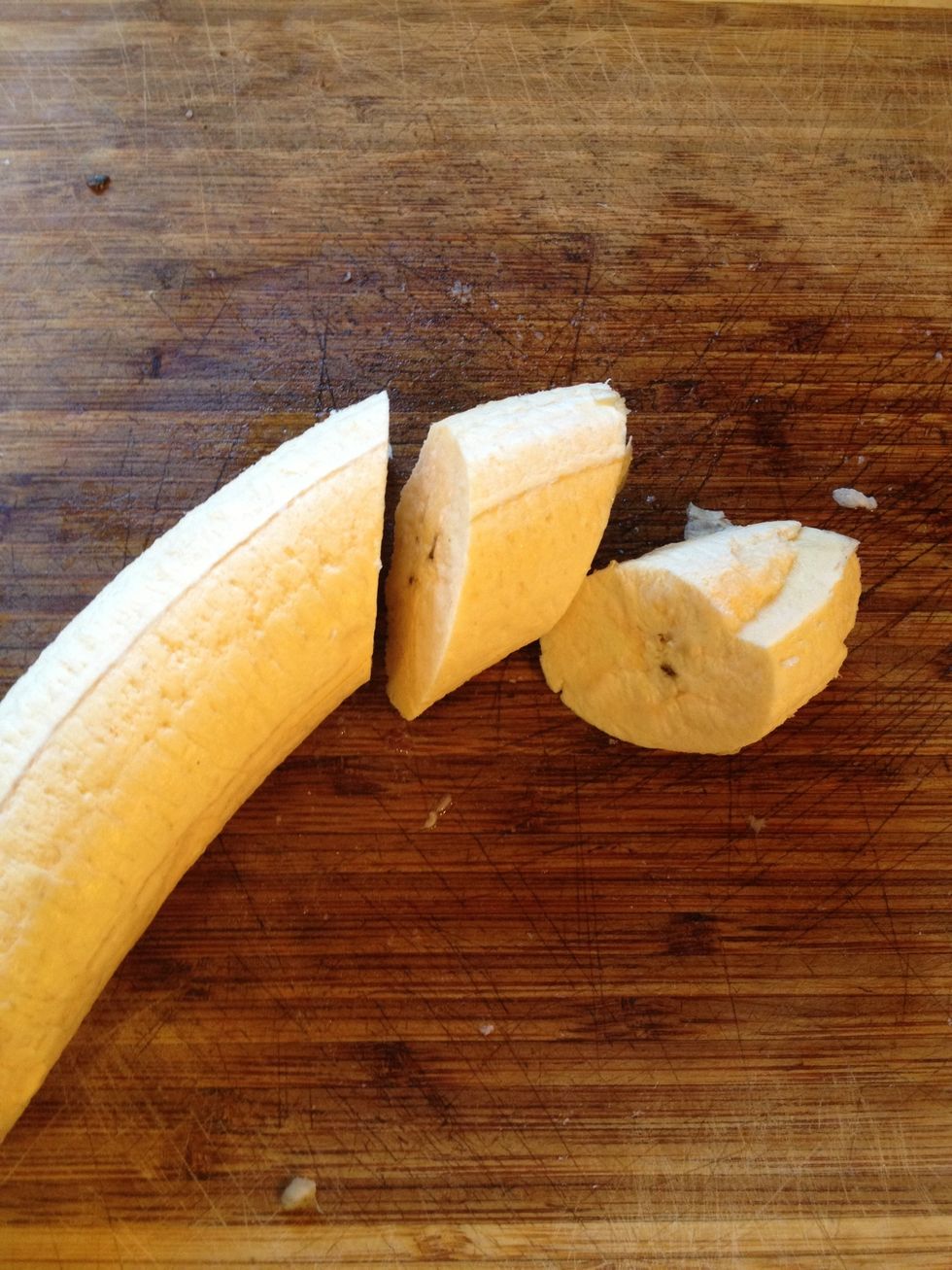 Chop it up, set aside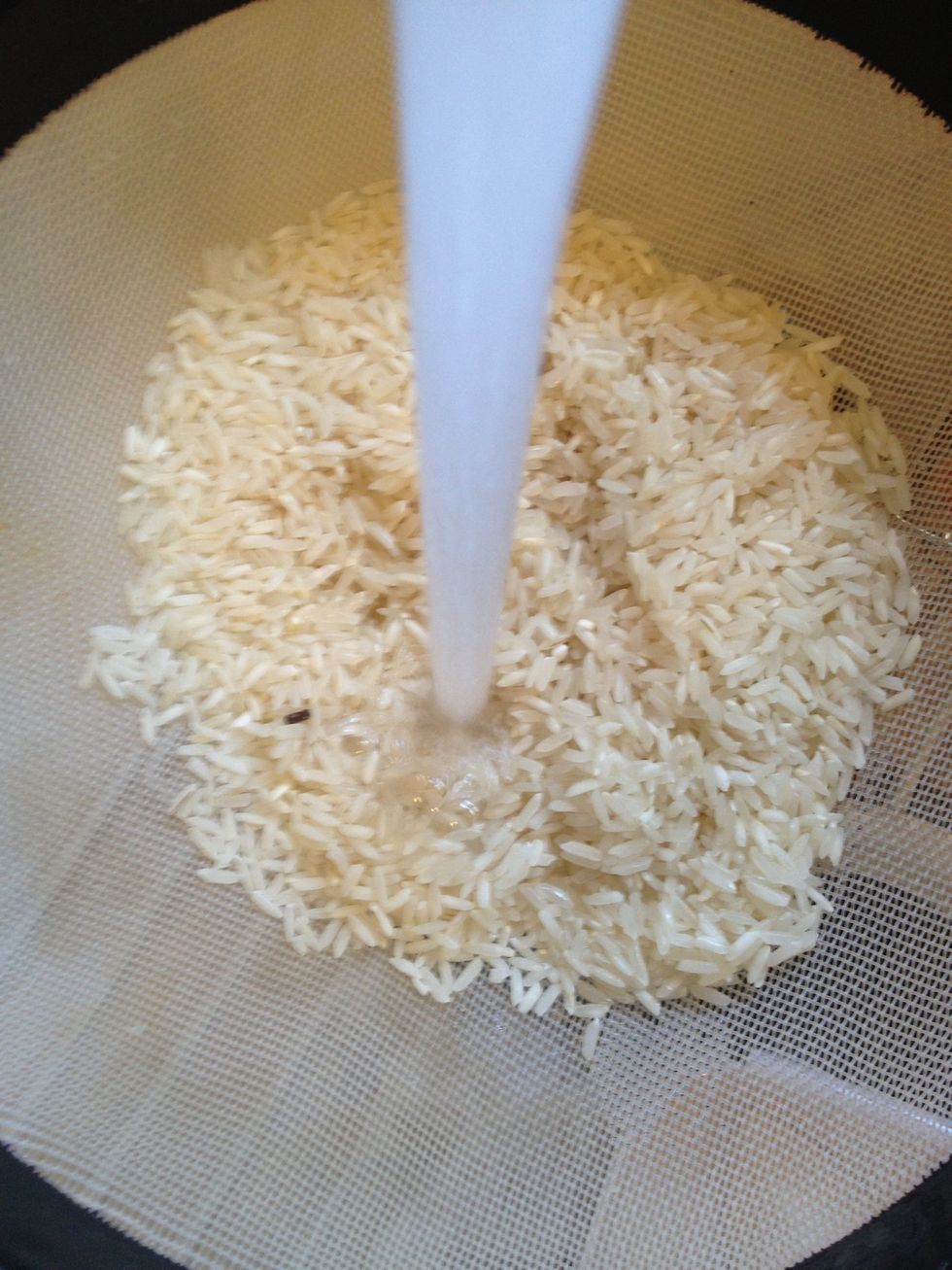 Take your rice and rinse it well.
Lets get cooking.☺Add 1 Tbs of oil to a large sauce pan over medium heat.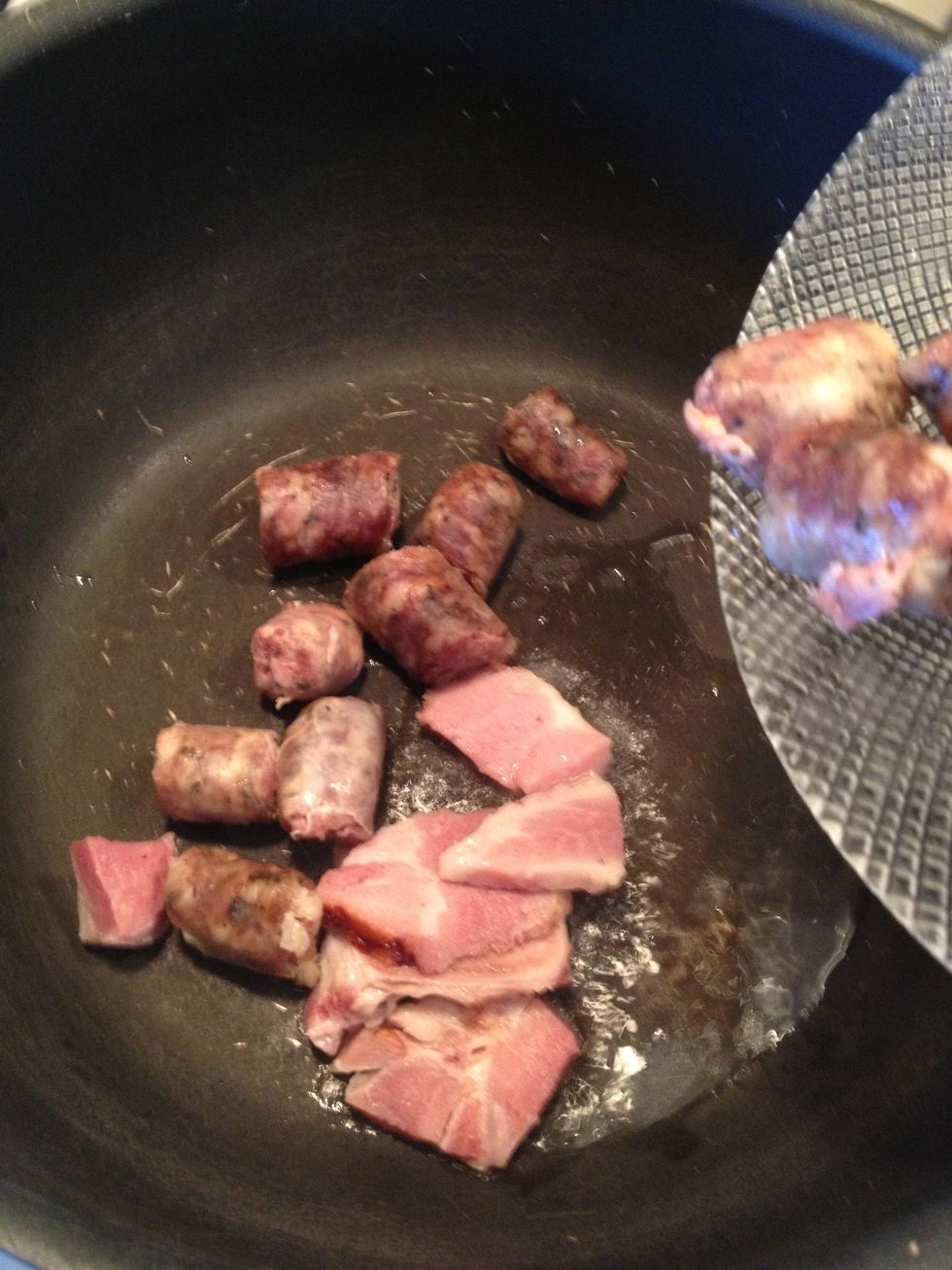 Add the longaniza and smoked ham.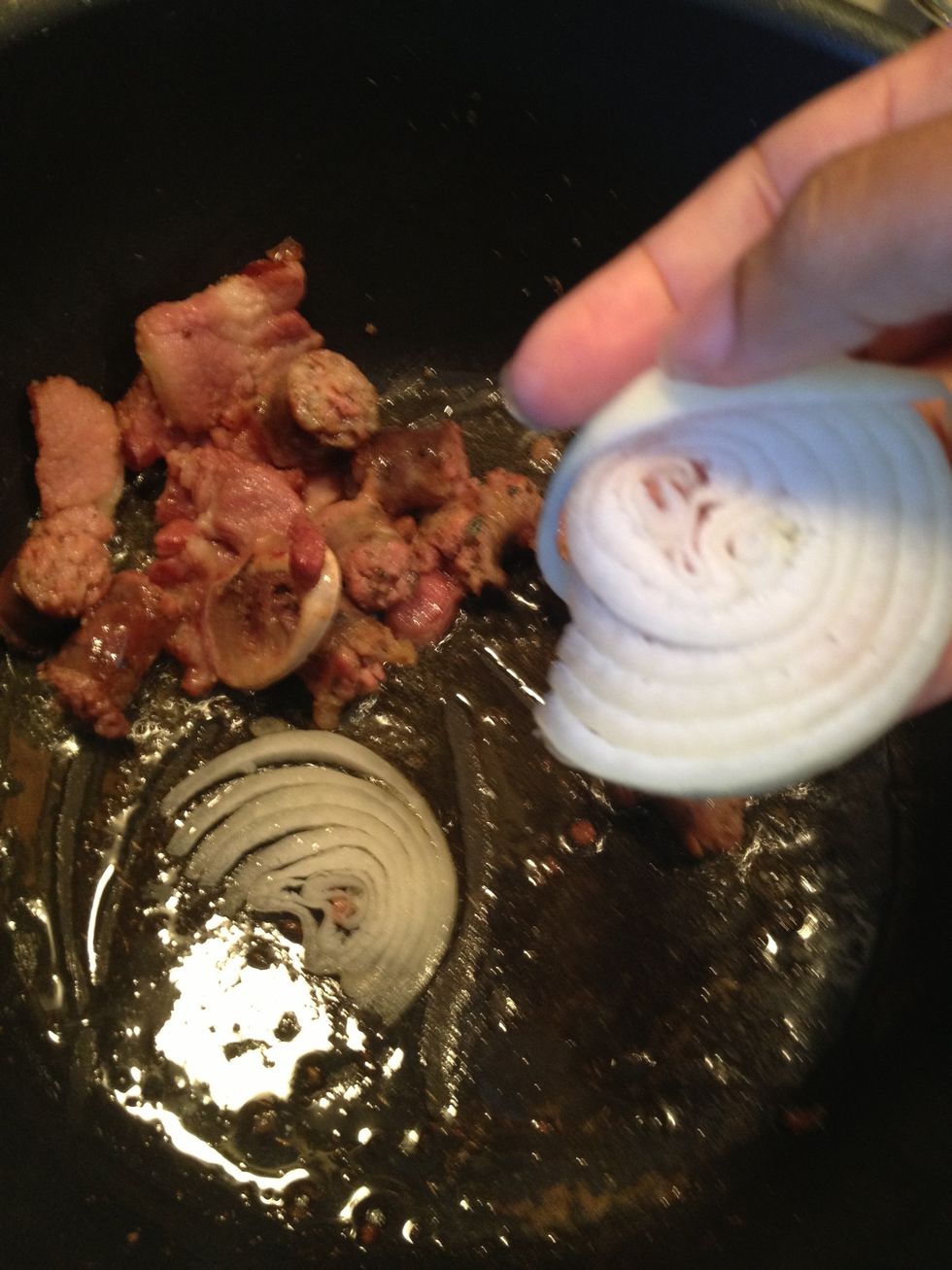 When the meats have browned lets add the onions and fry it up a bit.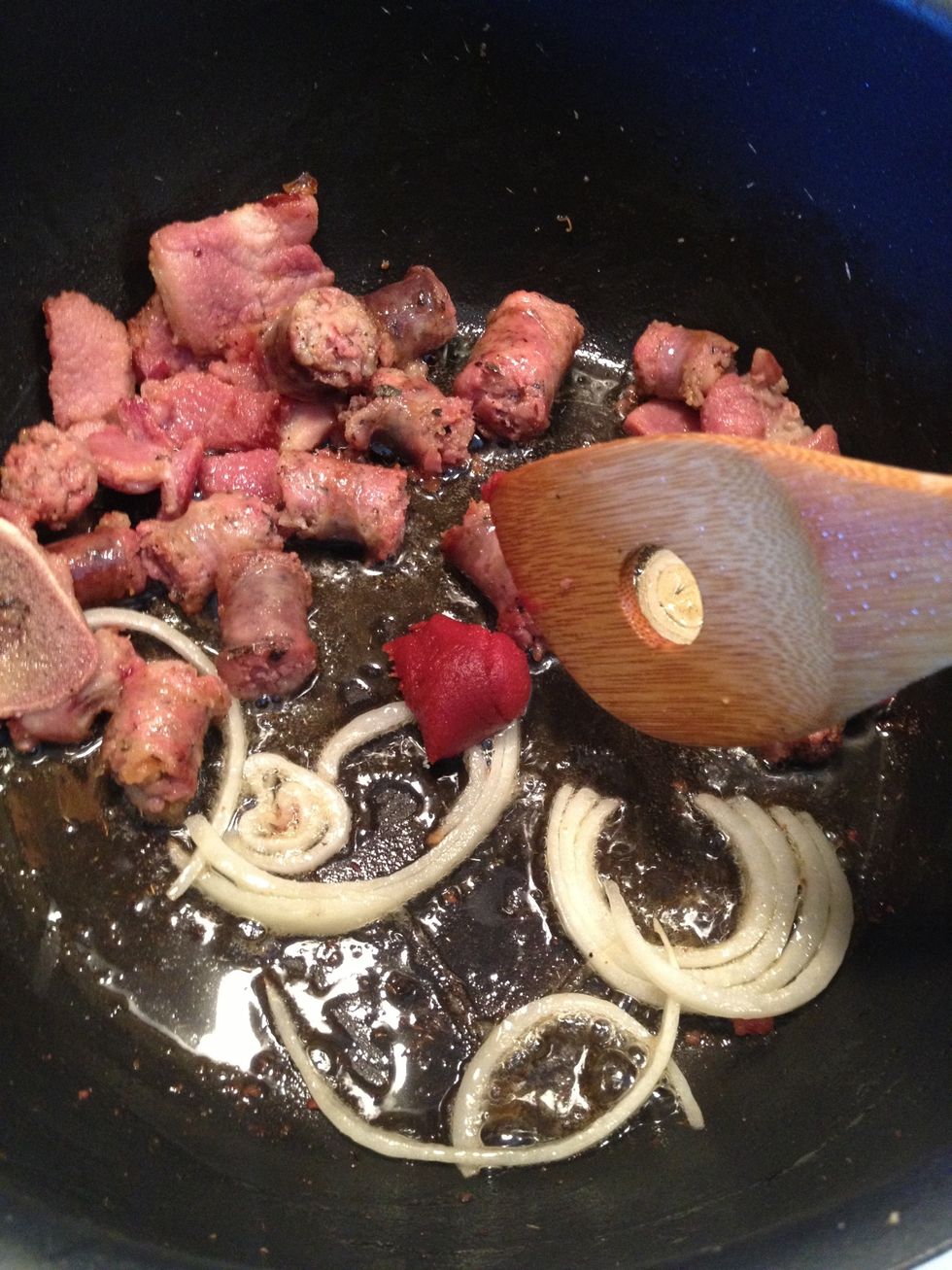 Lets continue by adding the tomato paste.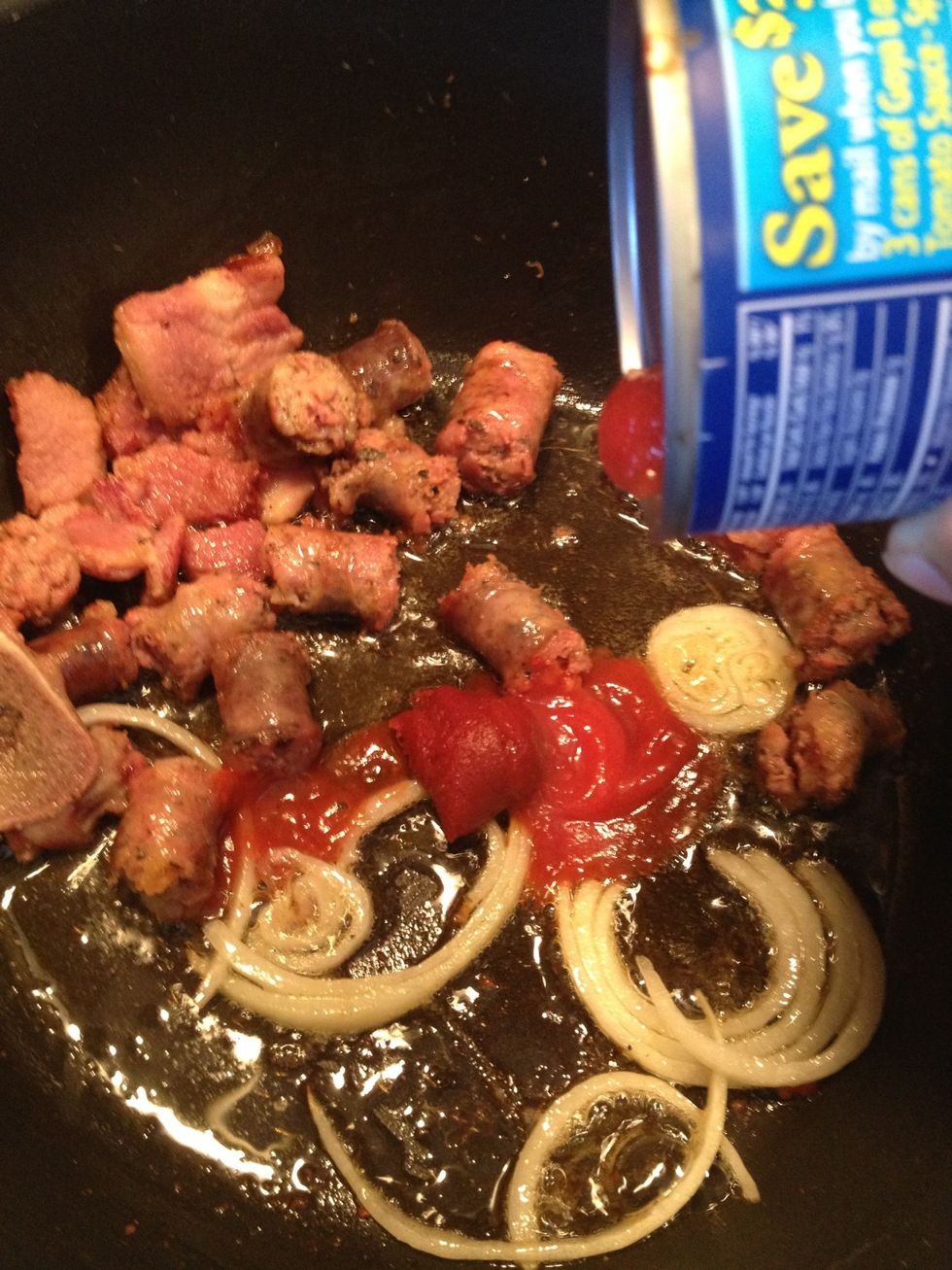 The tomato sauce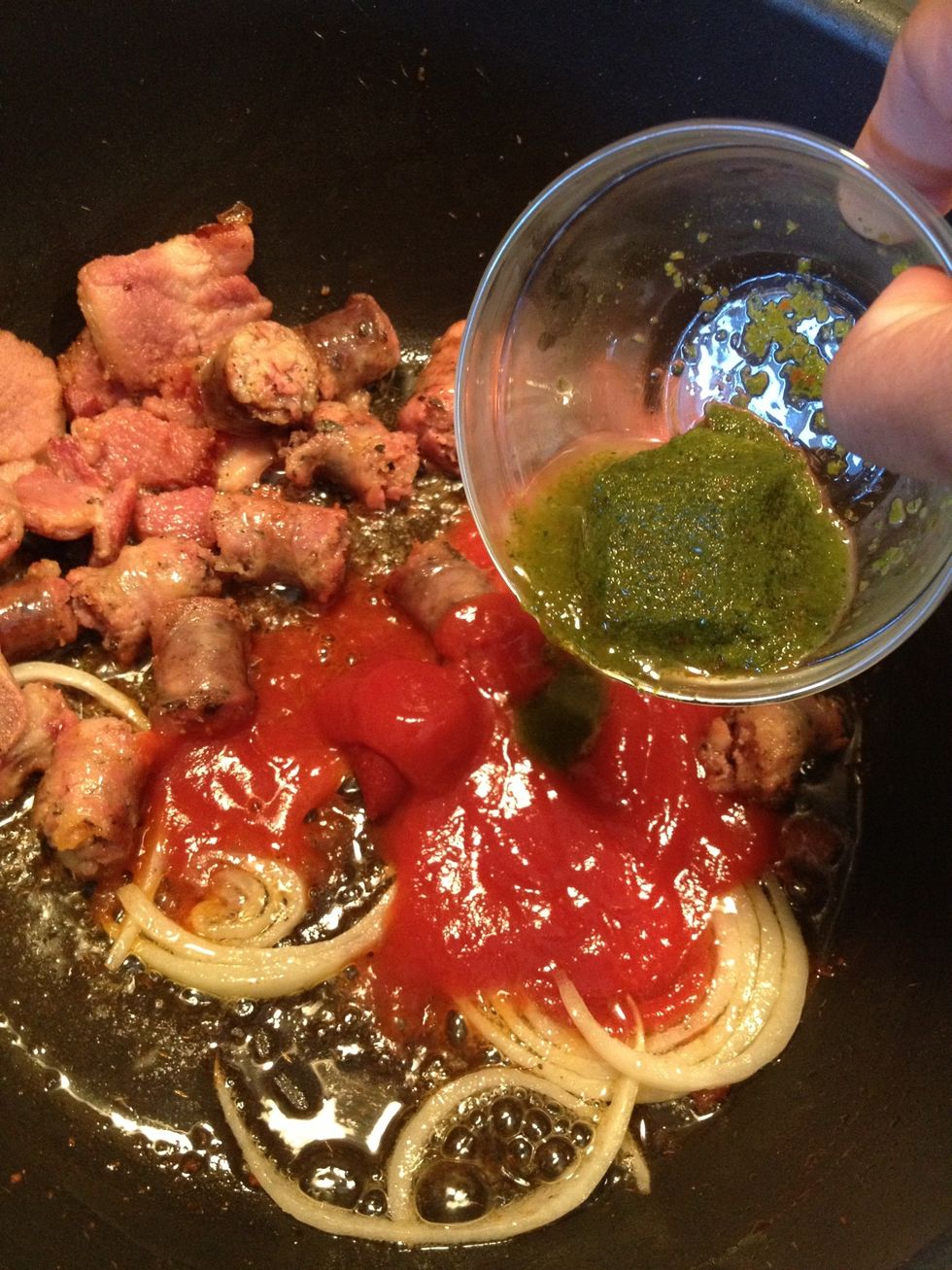 The sofrito.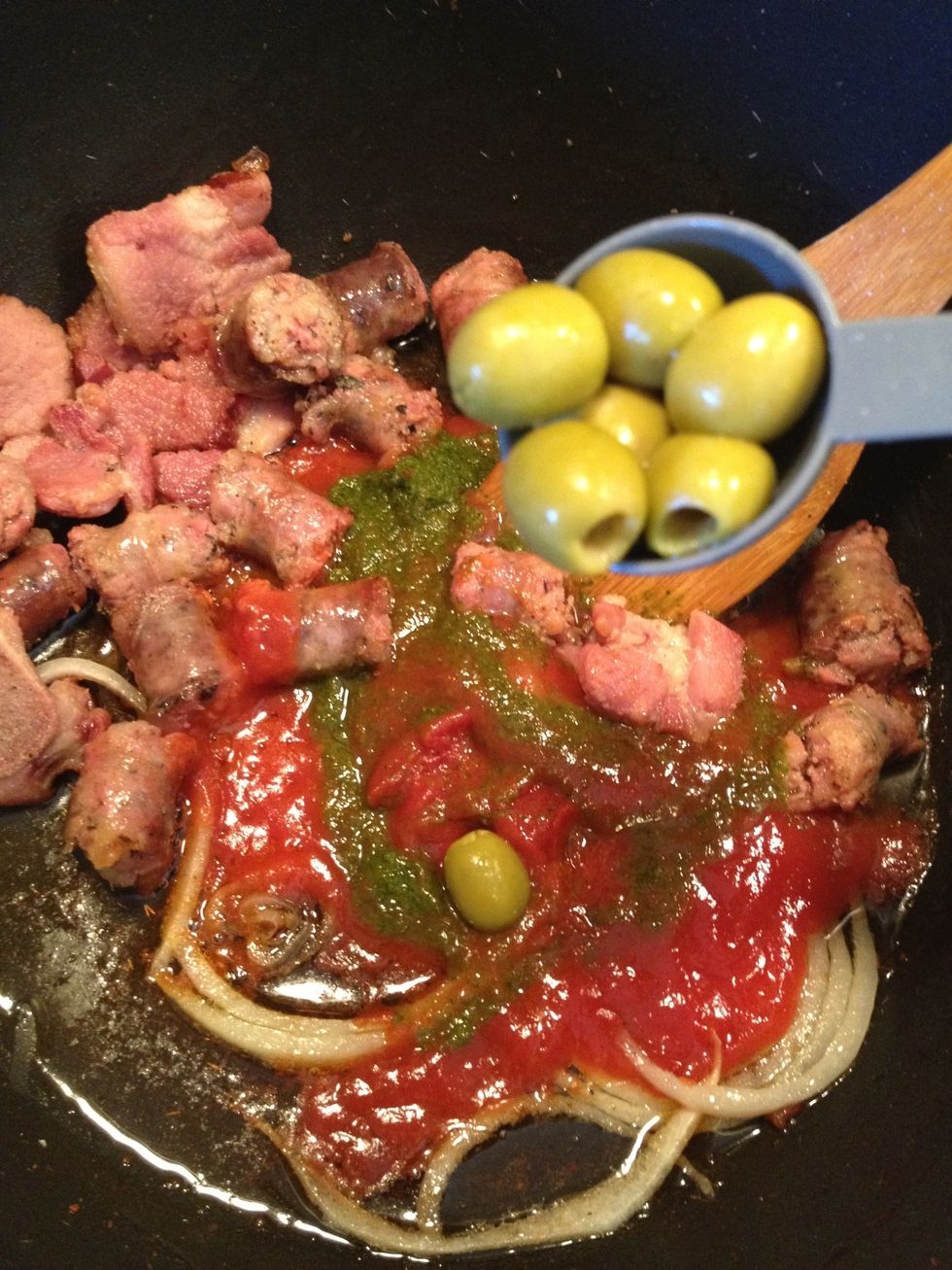 The olives. Next up all the seasonings, line them up. Are you ready? Lets go👉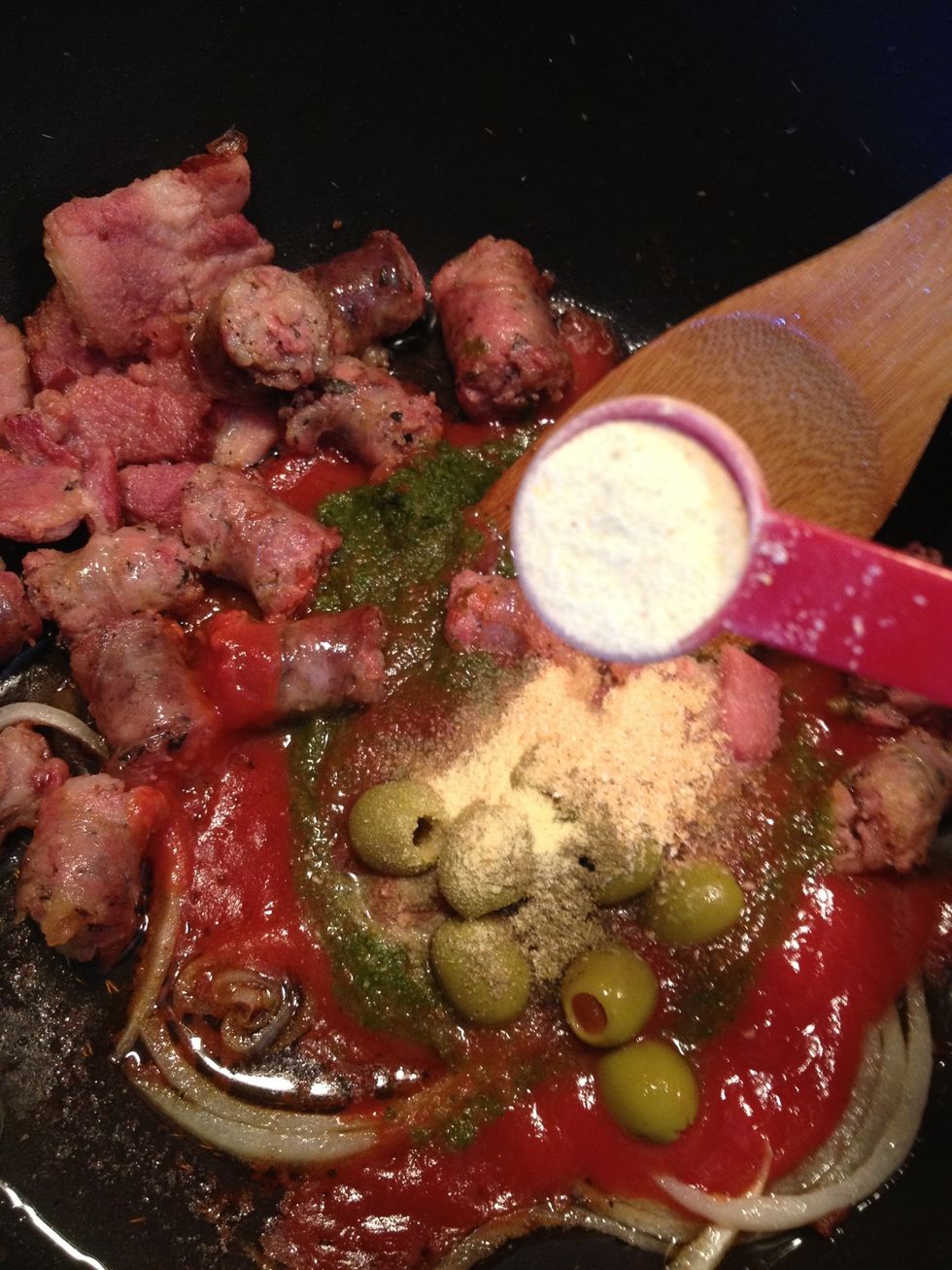 Add the garlic and onion powders, the oregano and the adobo .😏😑.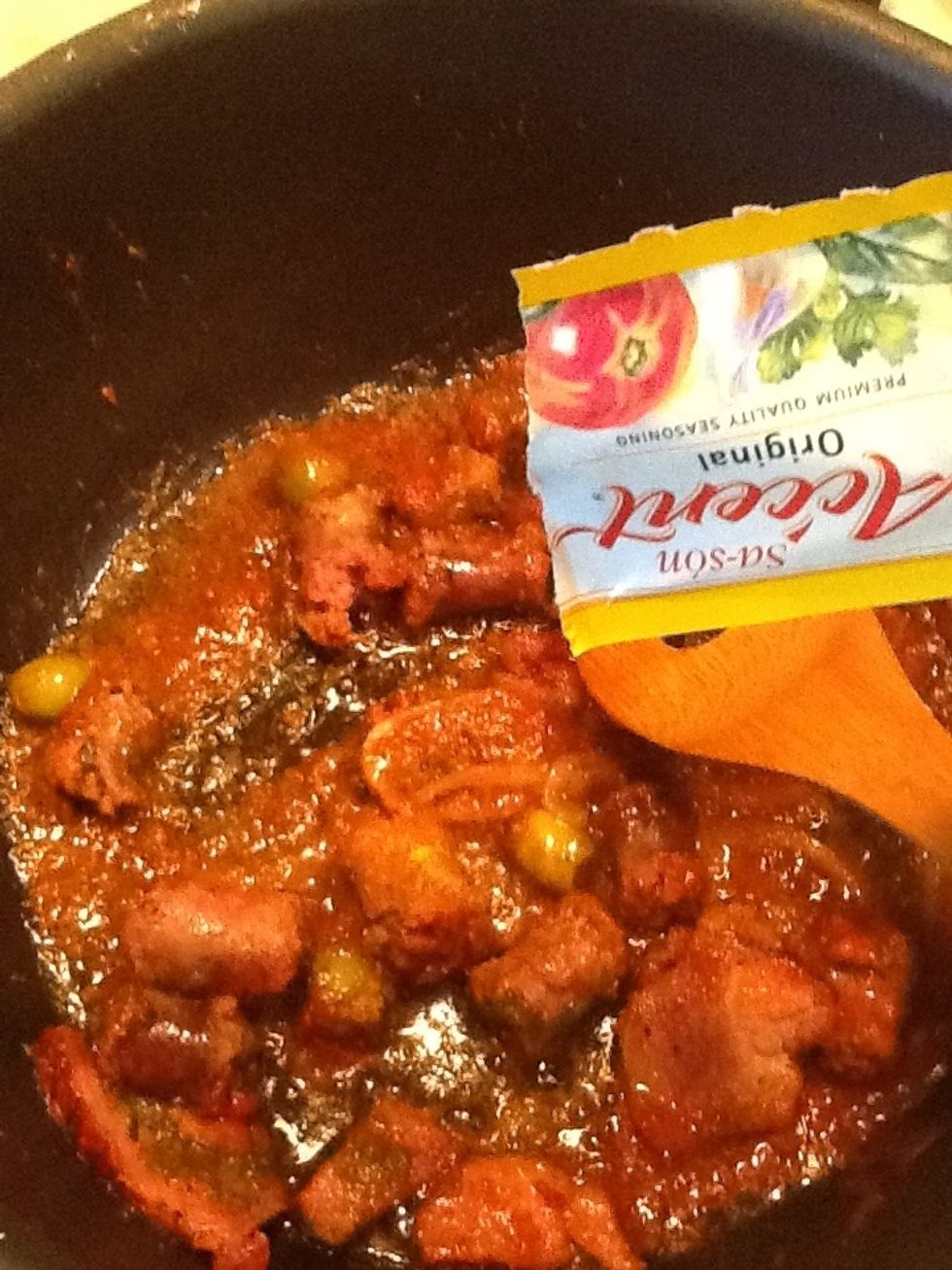 Add the sazon accent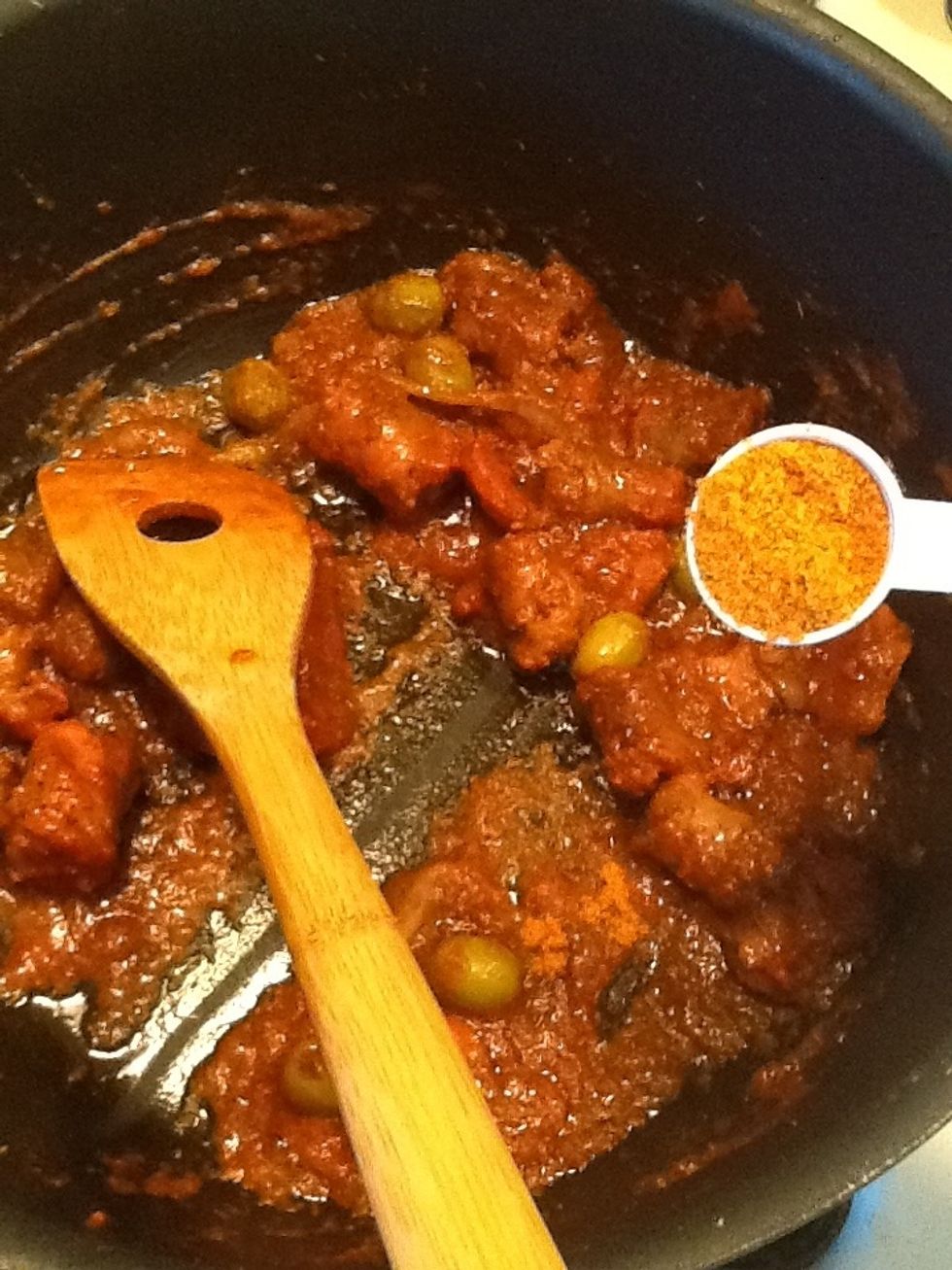 And lastly the tomato bouillon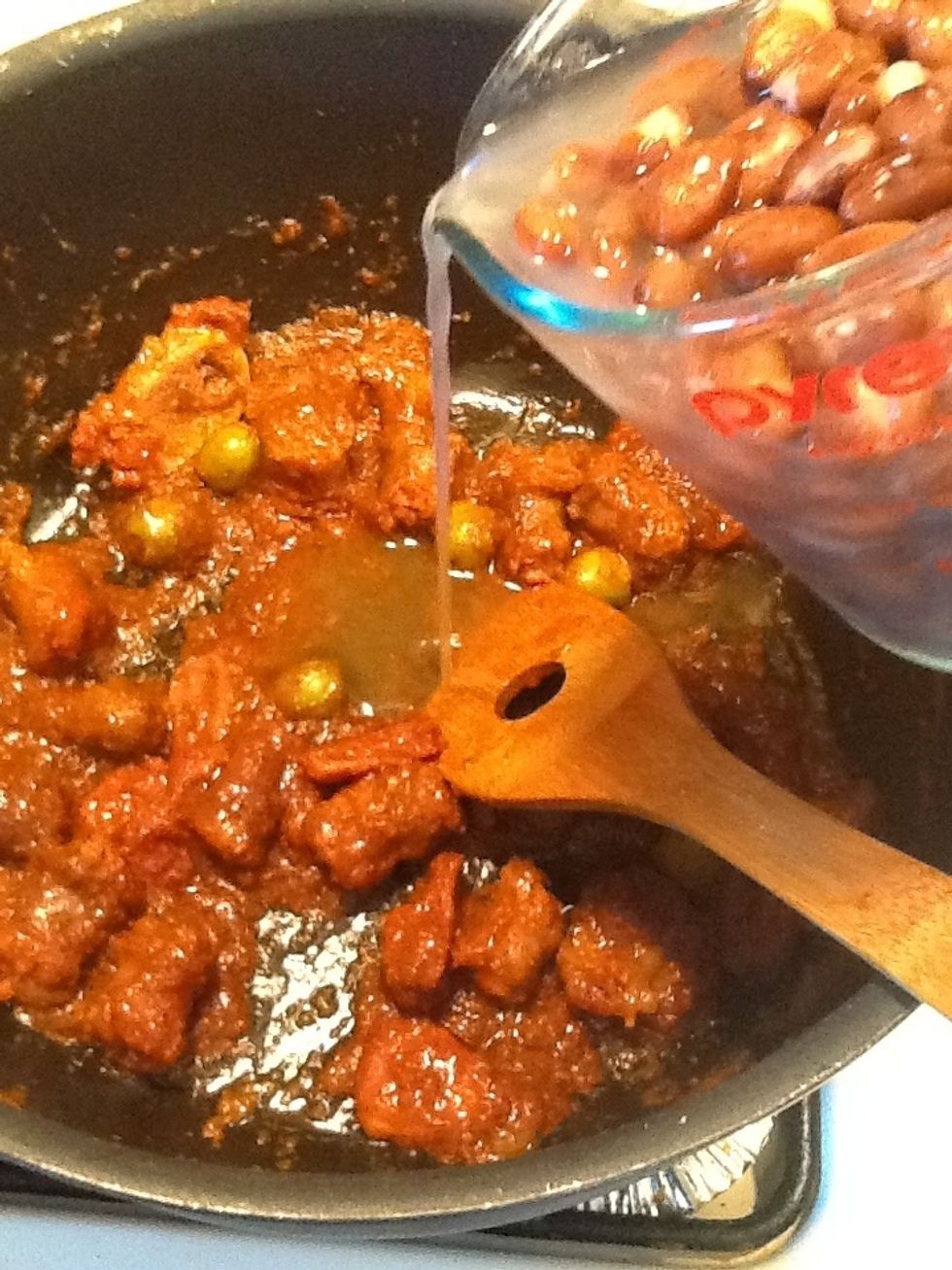 When all is mixed well, add the beans. I prepared my own beans, you can use the canned version . If at all possible, prepare your own beans. It's so much better.!!🙌🙌😉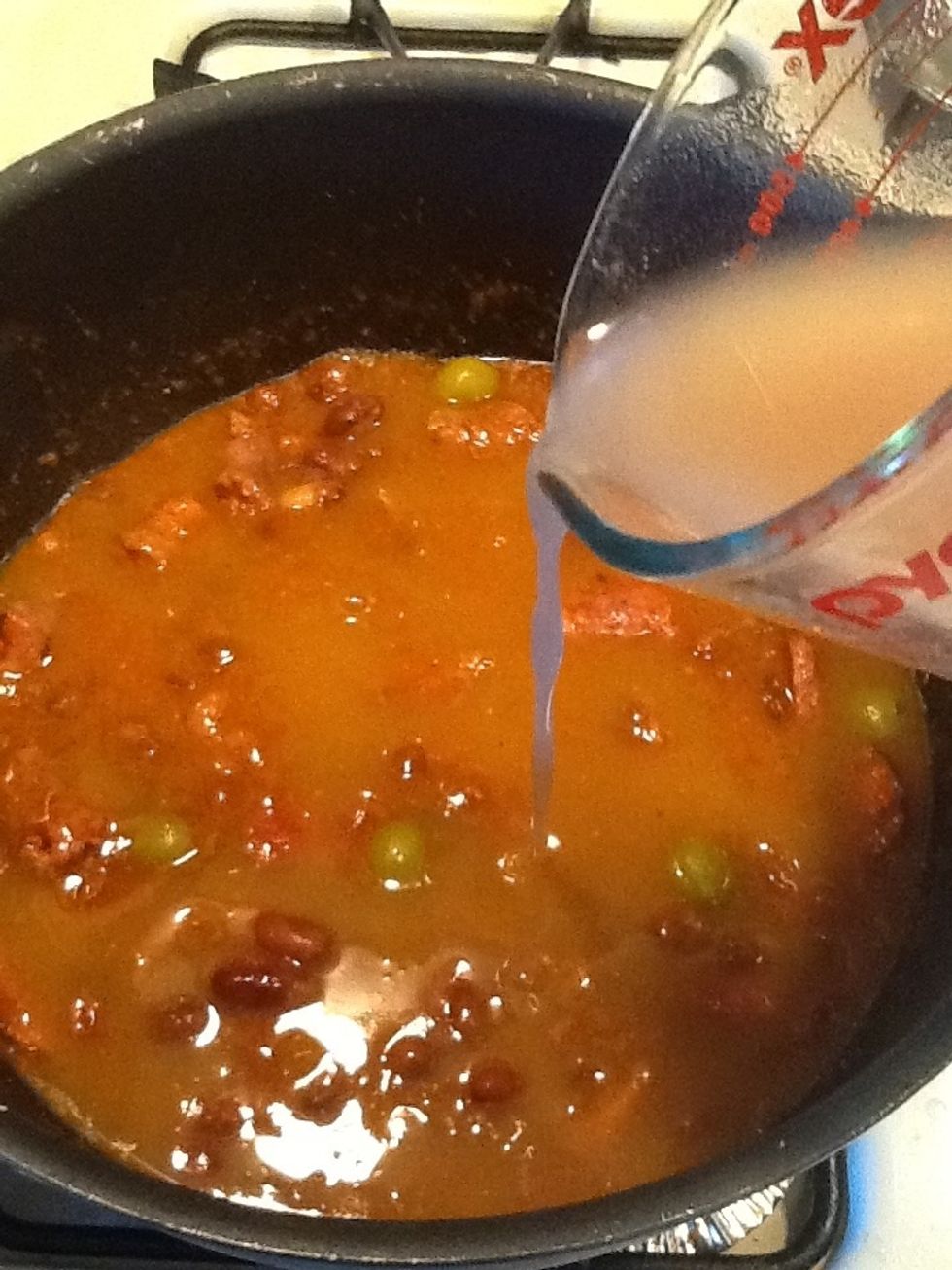 Now lets add the water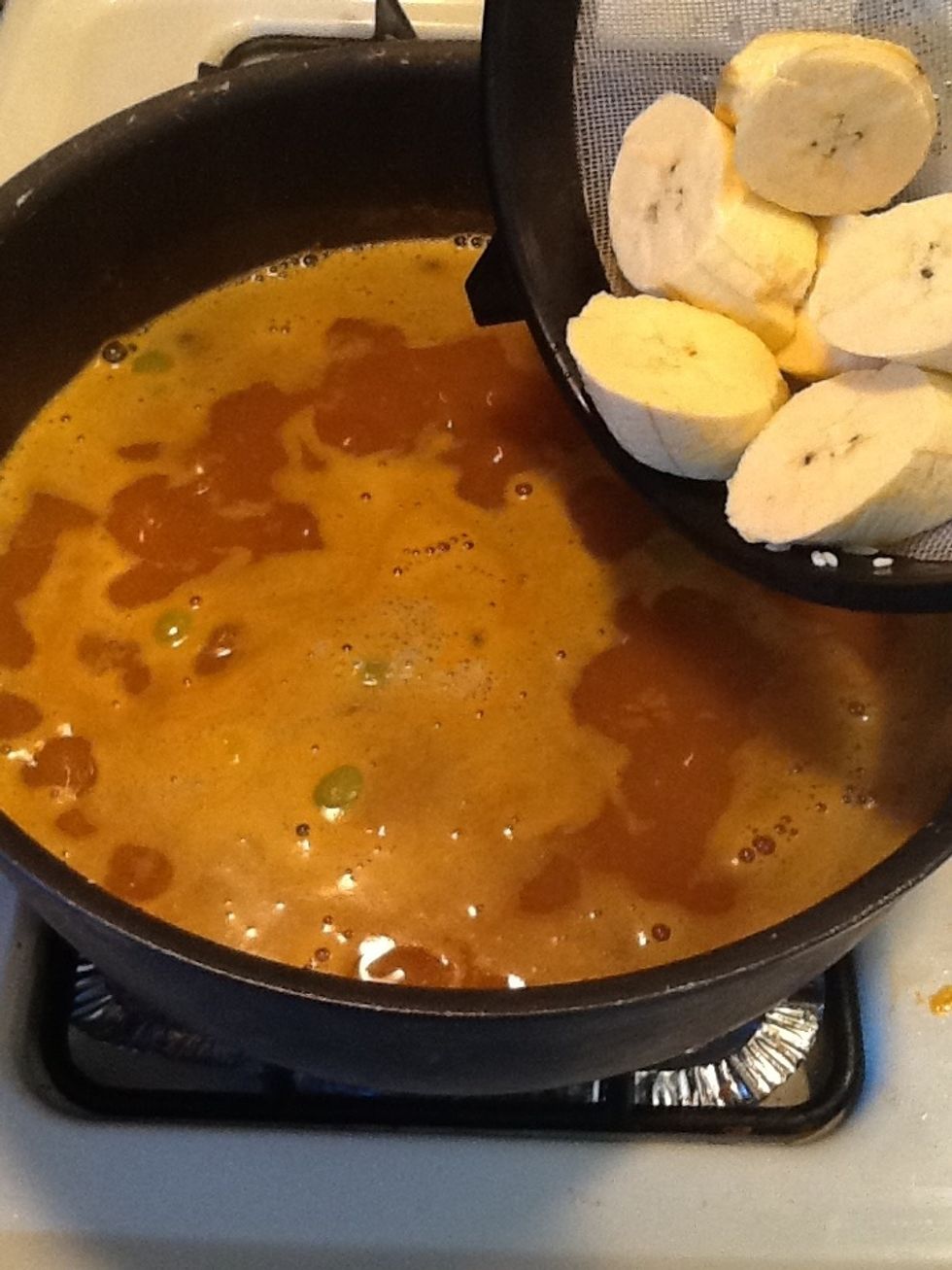 Add the green plantains(optional)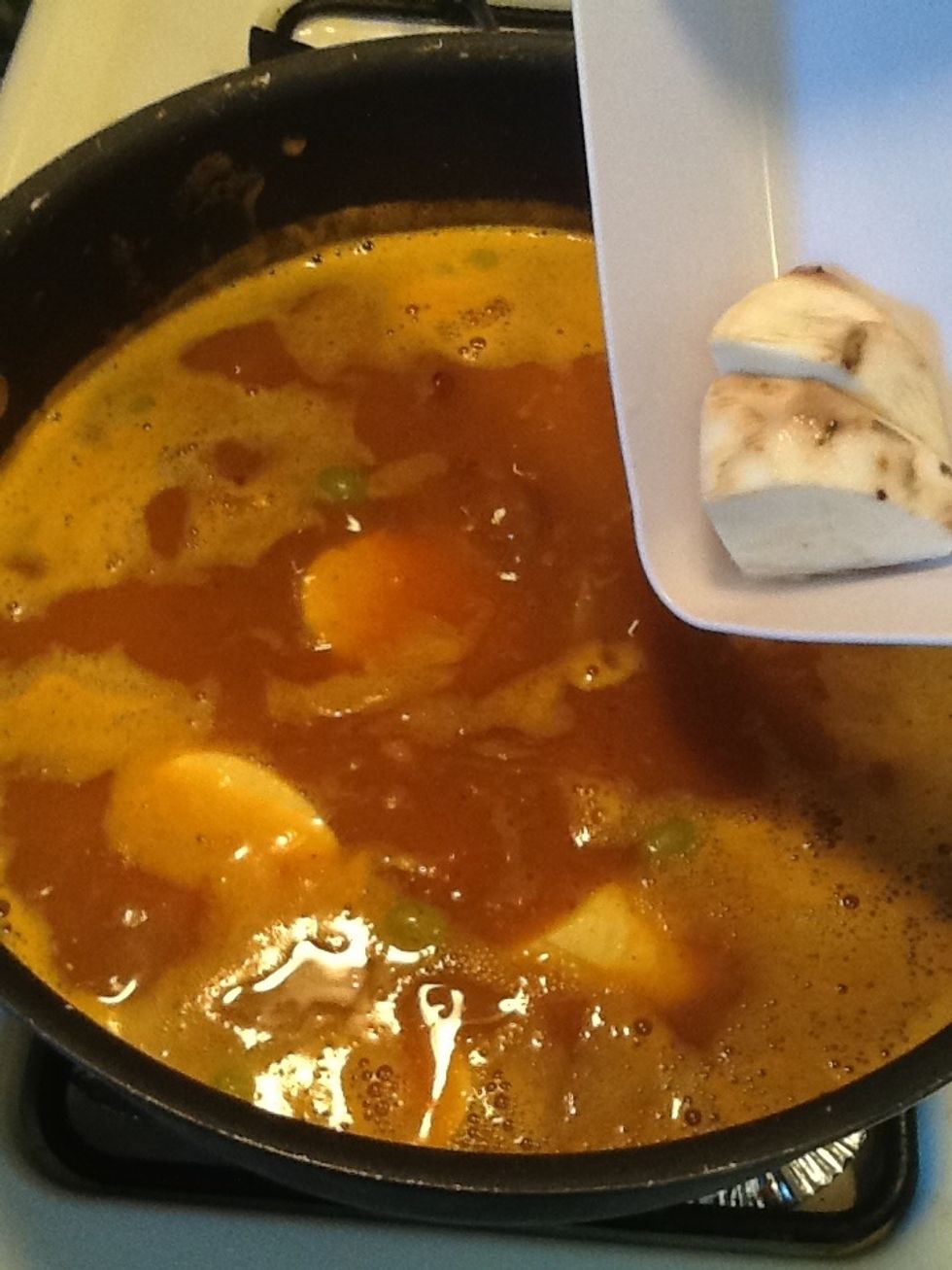 And the batata.(optional ) if your not adding bananas or batata. Lower the amount of water used to 3 1/2 cups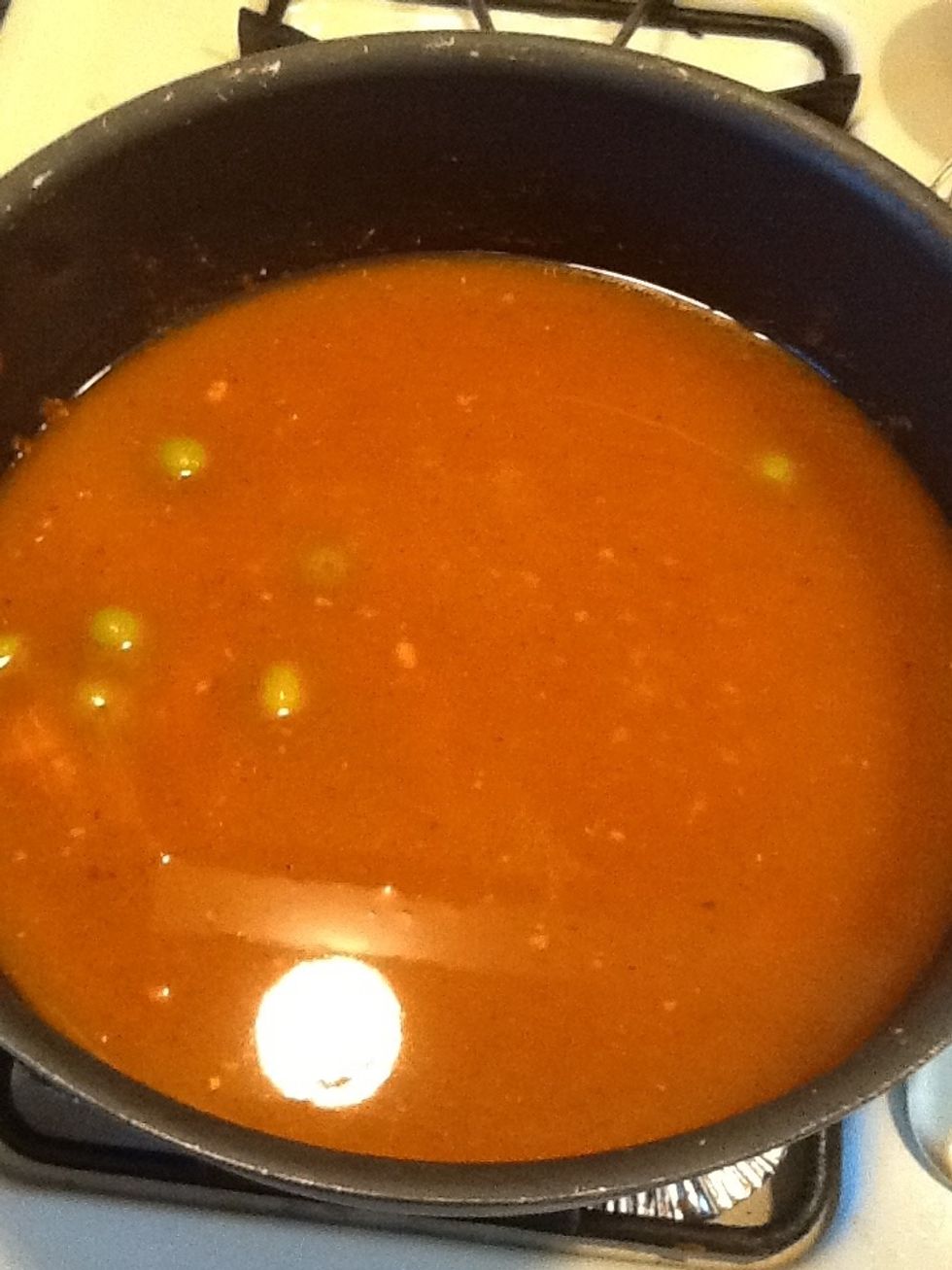 Let it come to a rolling boil, and let the bananas cook for about 15 minutes before adding the rice.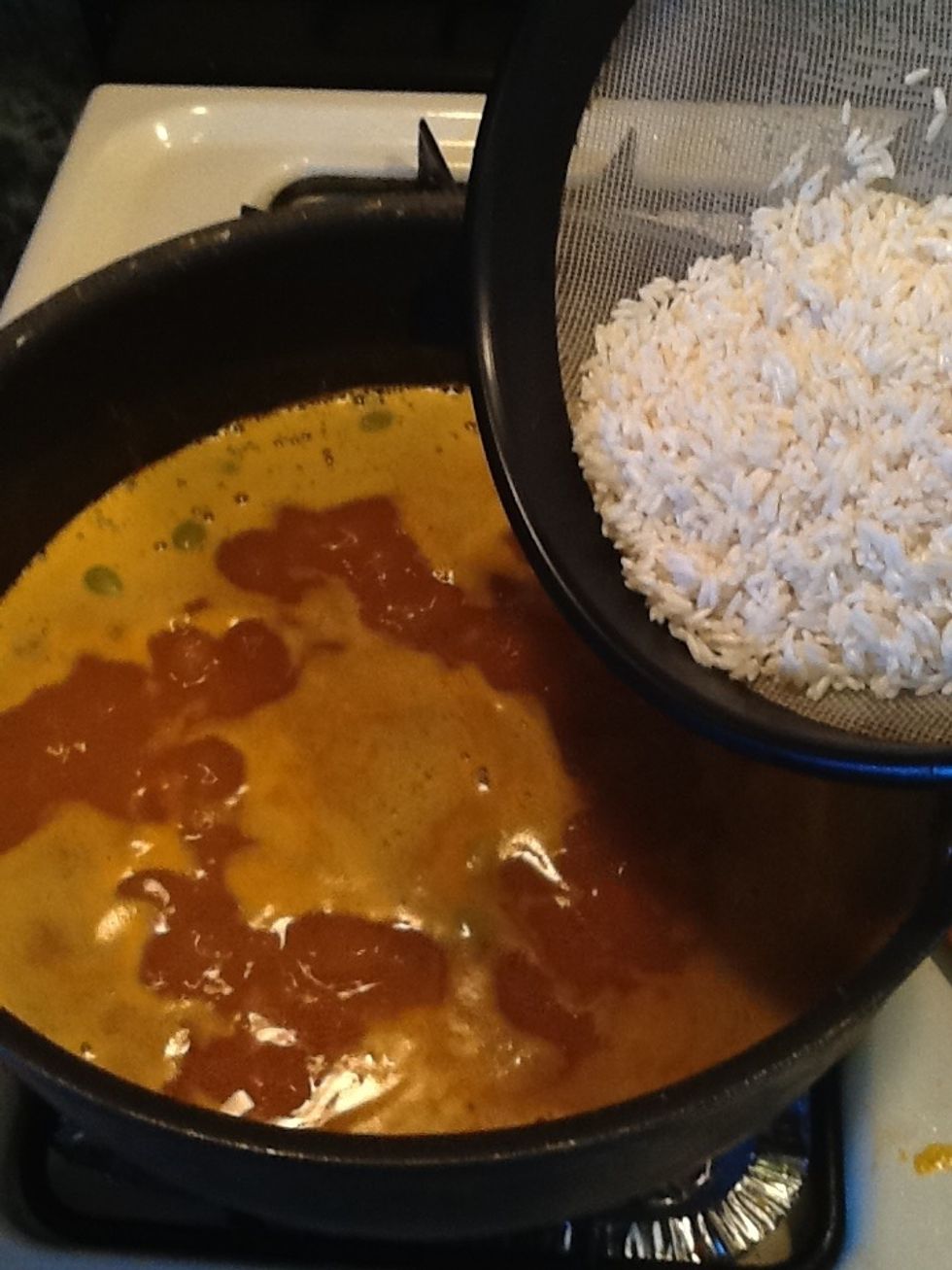 After 15 minutes add the rice. It's a little bit of rice I know, but the rice expands when cooking. No worries
Adjust the water as necessary.😉
You can make this sopion as thick or as thin as you want. Make it yours. I like mine slightly thick.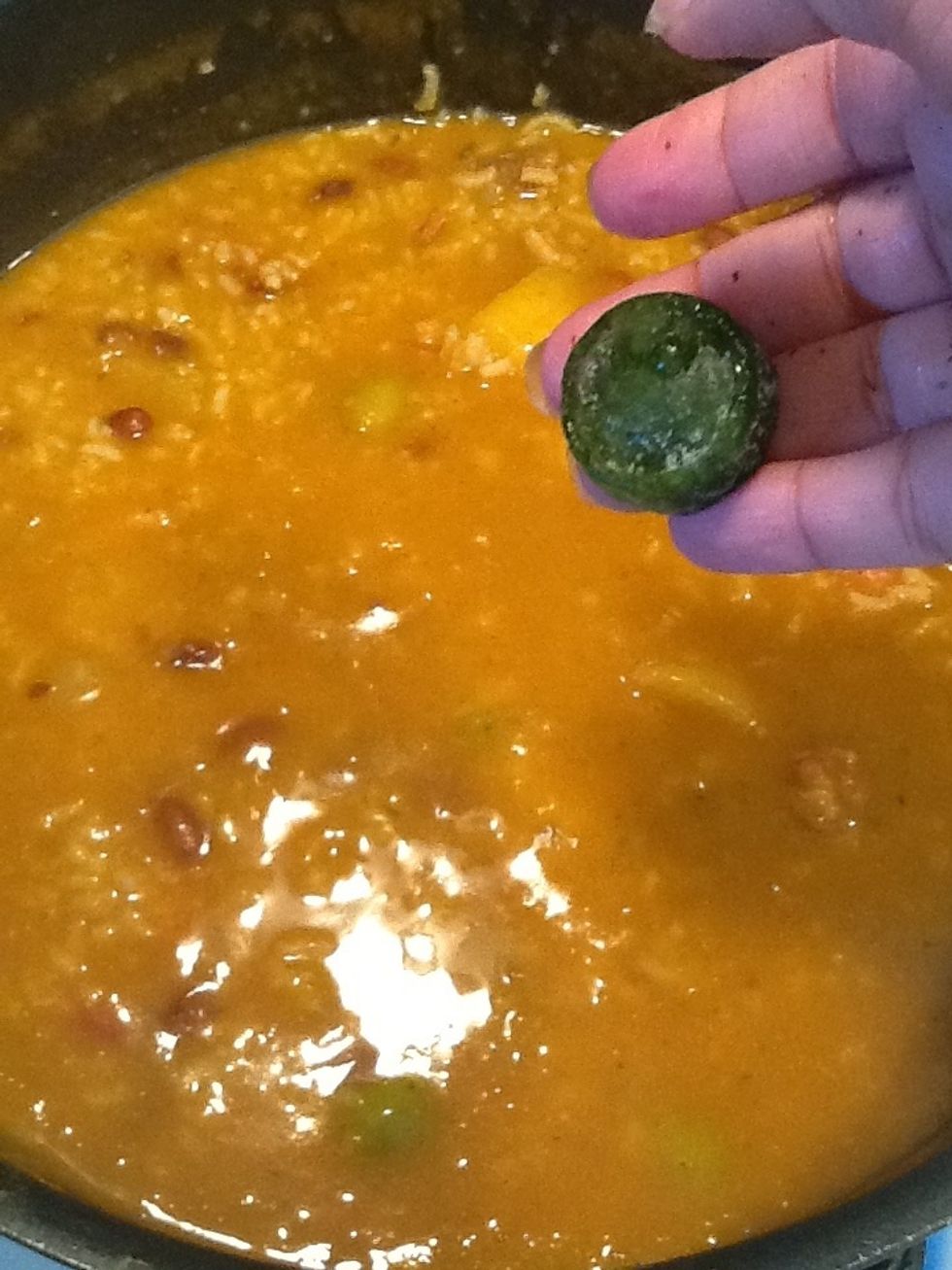 The last thing we need to do before serving is to check for salt and add fresh cilantro. I had frozen cilantro which is just as good,no big pieces to chomp on. Lol😁 serve immediately.
The sopon will thicken up after it is done cooking. Leave the stoup slightly thin to allow it to set. If its too thick add some water. Enjoy
Enjoy this hearty meal with a side of avocado
1/2c Fresh Roman beans, cooked(=1can)
1/3c Long grain rice, uncooked
1/2c Water
1/2 Small Batata, chopped(optional)
1/2 Green plantain, chopped (optional) 3-4 pces
Few slices of onions
1.0 Longaniza, chopped
1.0 Smoked ham, chopped
1.0Tbsp Sofrito
1.0Tbsp Olives
1/2 Can of tomato sauce
1.0Tbsp Tomato paste
1/2tsp Onion powder
1.0tsp Garlic powder
1/8tsp Dried oregano
1.0tsp Adobo
1/2Tbsp Tomato bouillon w/ chicken flavor
Salt to taste
3-4 Cilantro sprigs