How to make sopapilla! (chilean)
Sorry for the guide being so long But I promise you won't regret it!!💓
140
Mash up a peeled cup of cooked butternut squash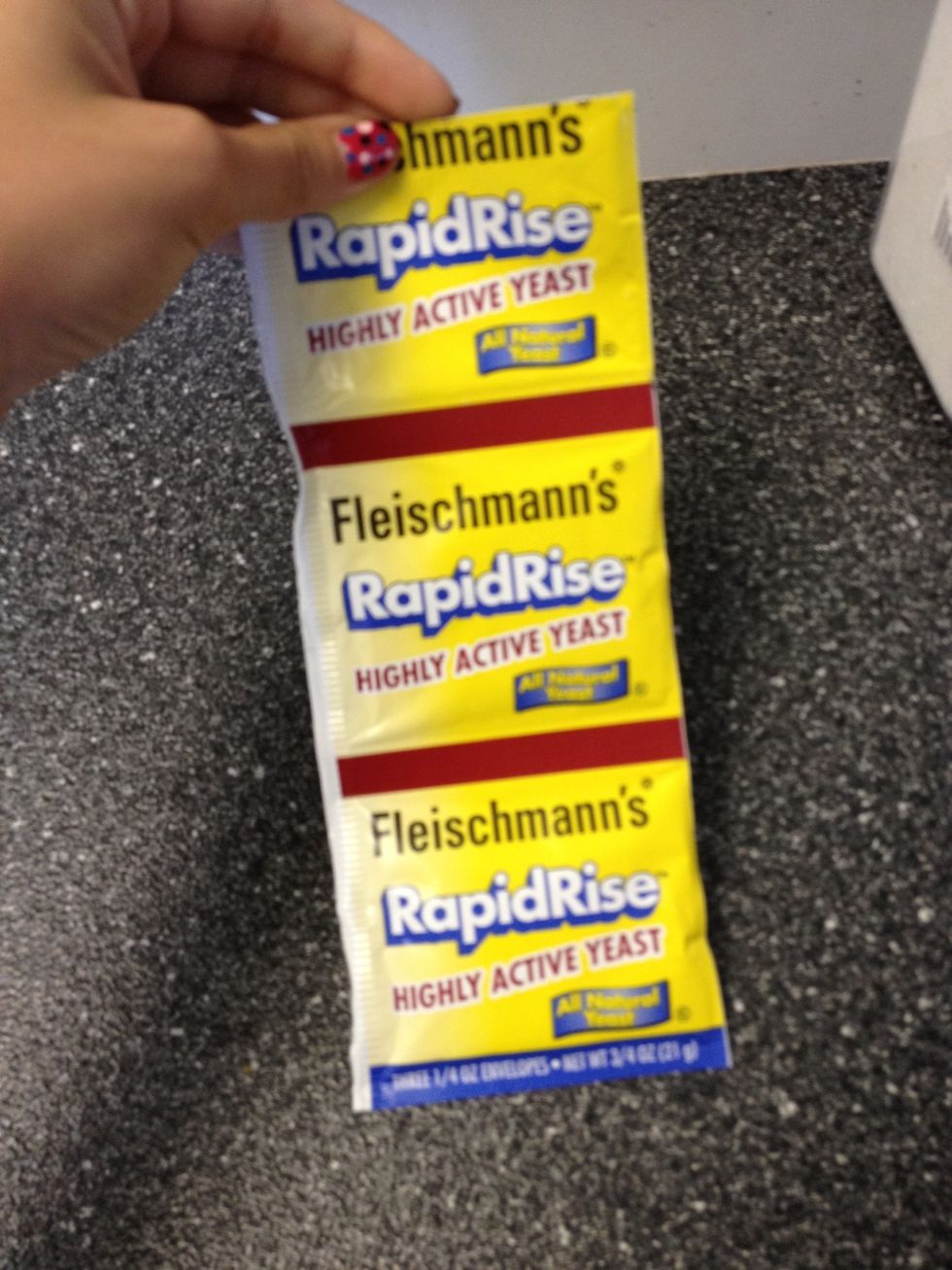 And you need to add one packet of yeast to warm water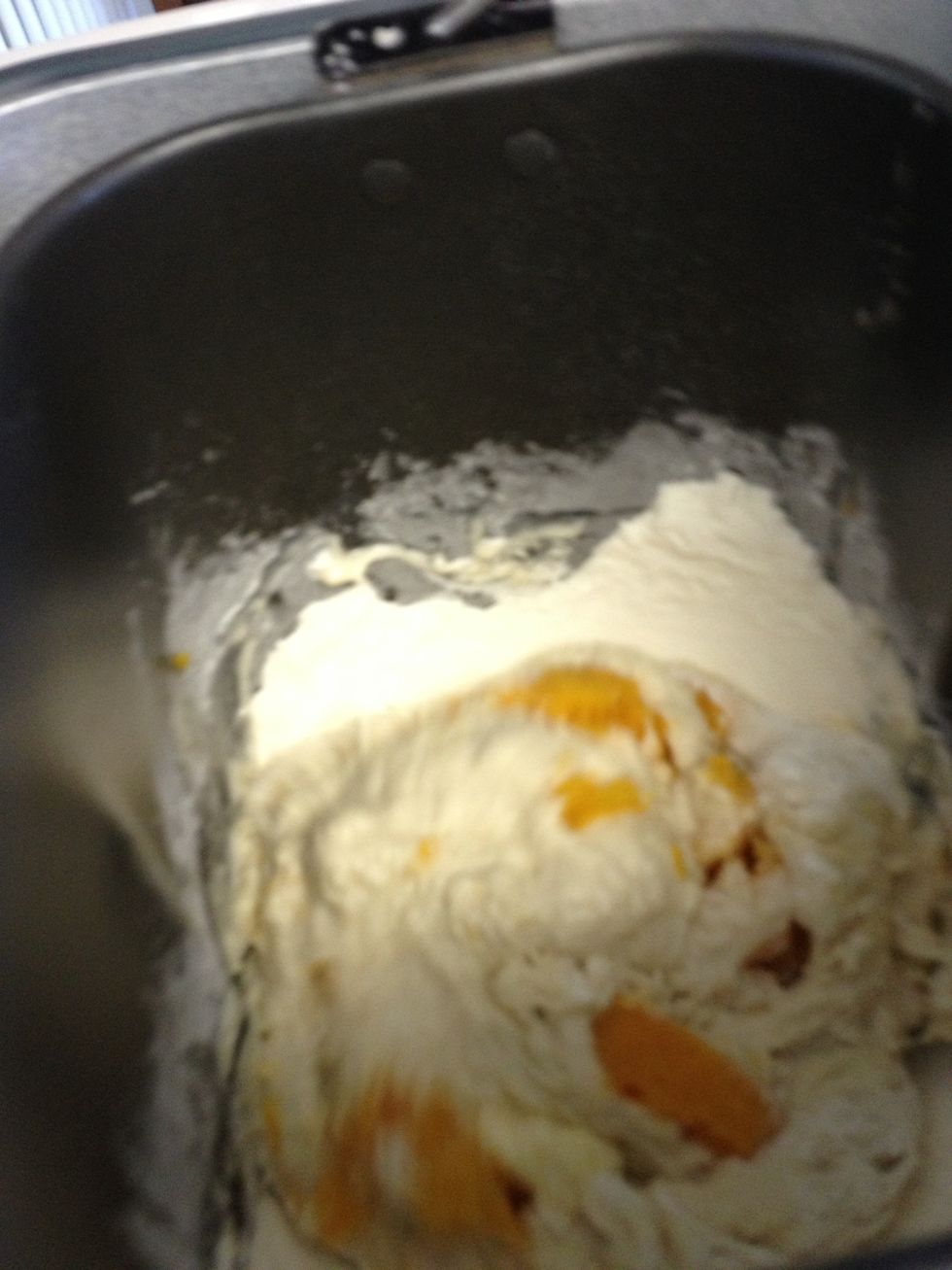 Now mix together 3 cups flour the yeast mixture, squash,salt and butter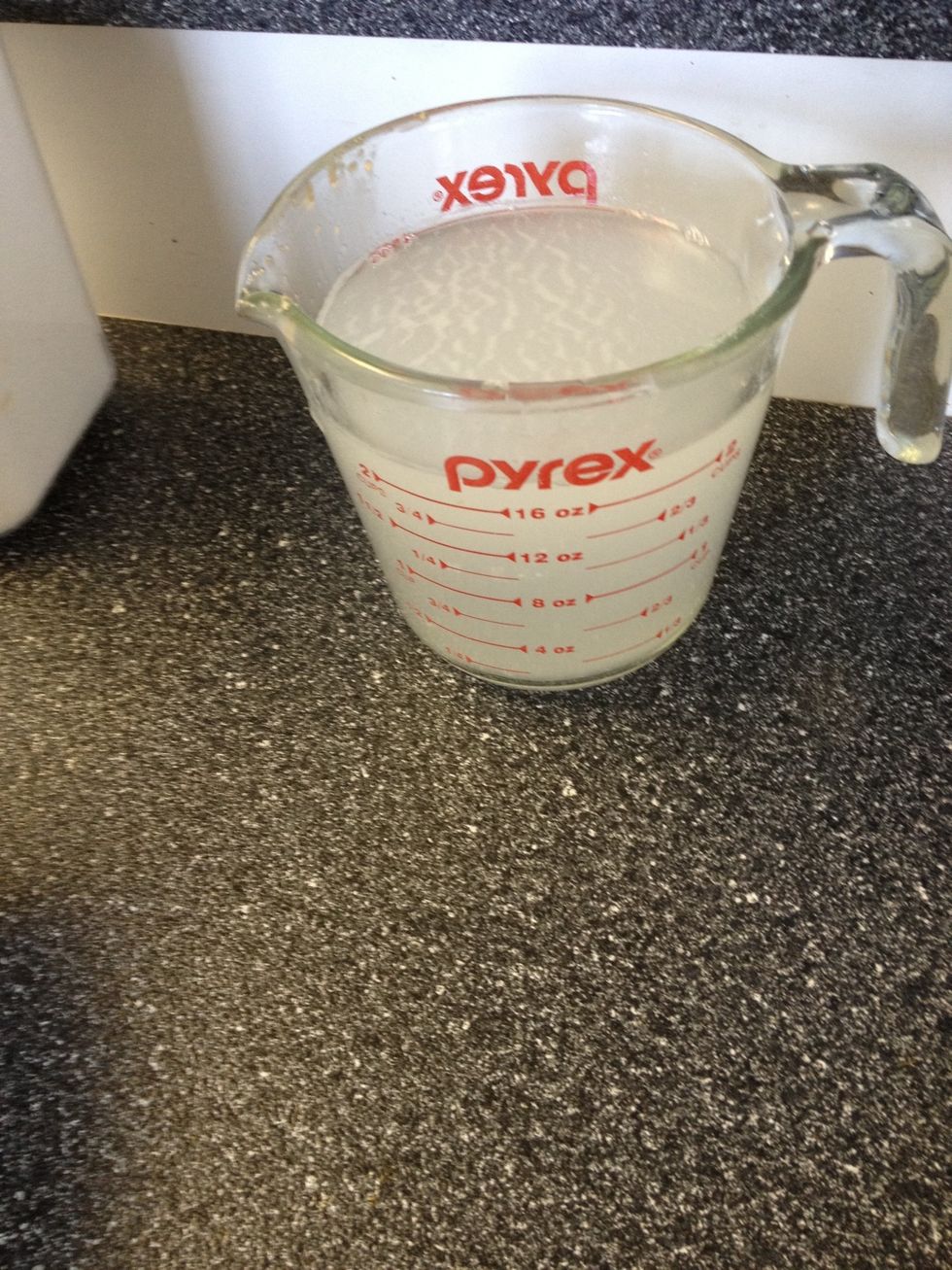 Slowly add some water *note there may be some water left over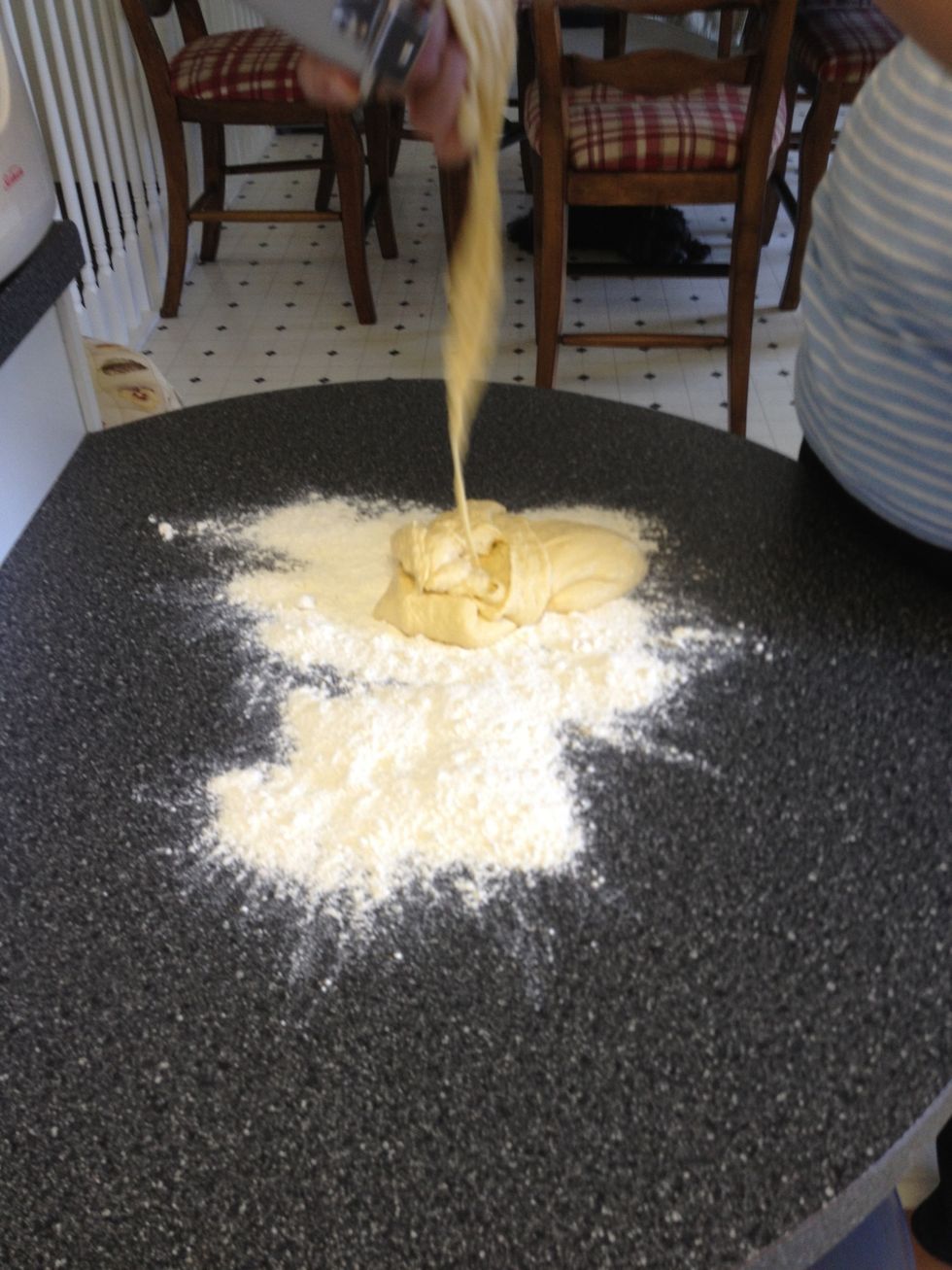 Once all done heavily flour your CLEAN COUNTER and place your dough there * note the dough may seem a little soft and sticky Don't worry that's what the flour is for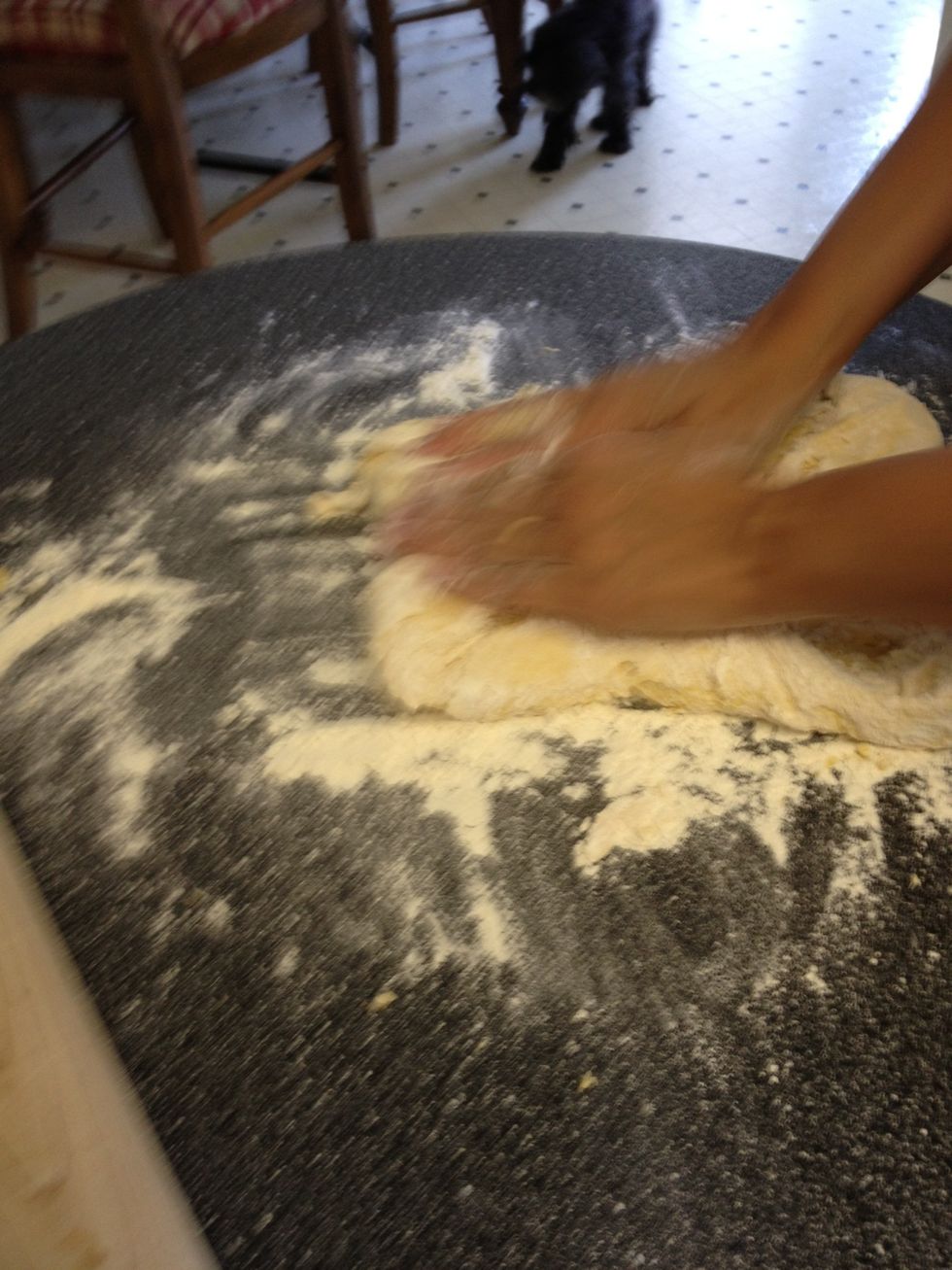 Massage your mixture with the four to make a dough consistency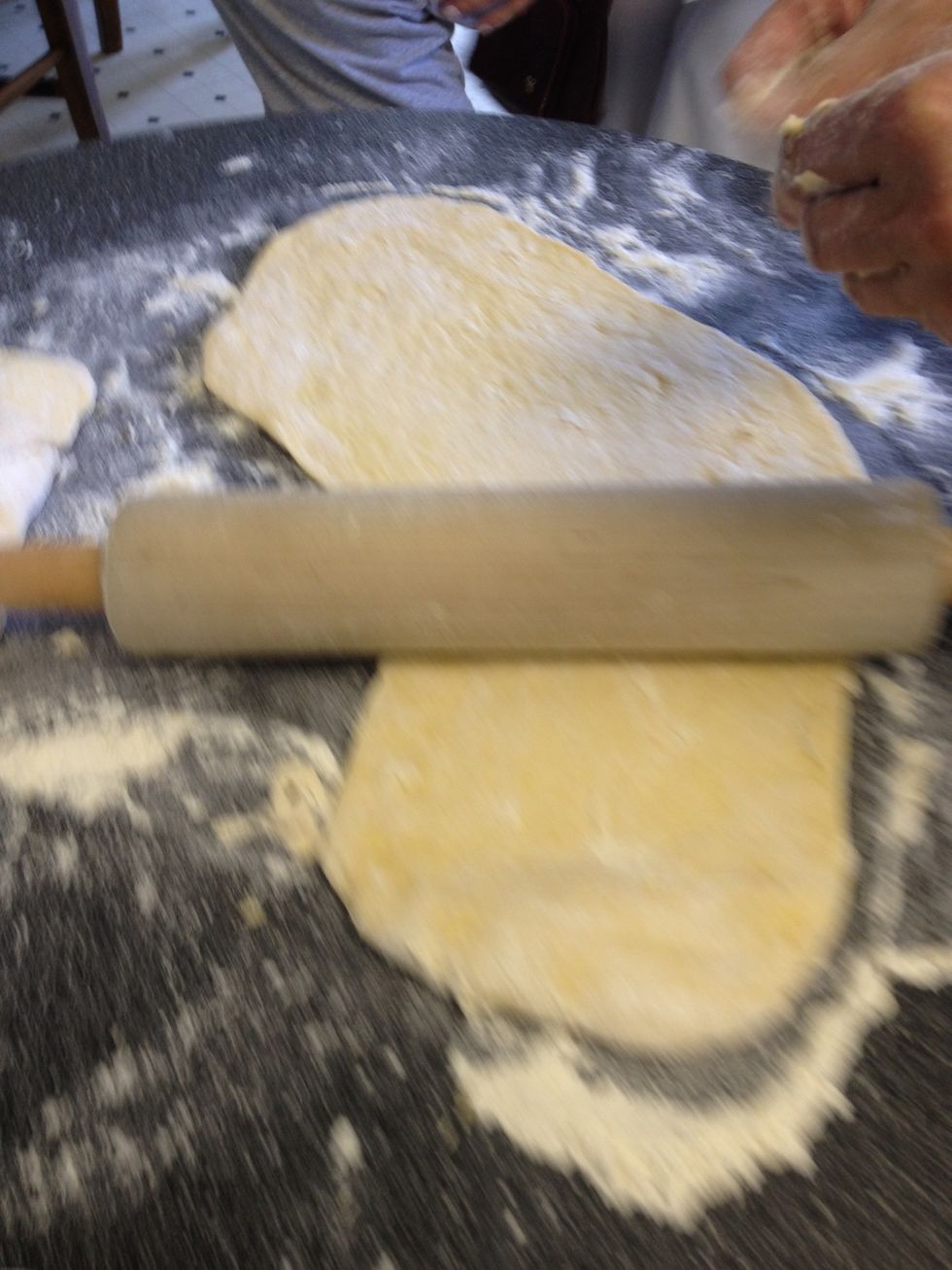 And roll out with rolling pin.To make it easier we split the dough into two piles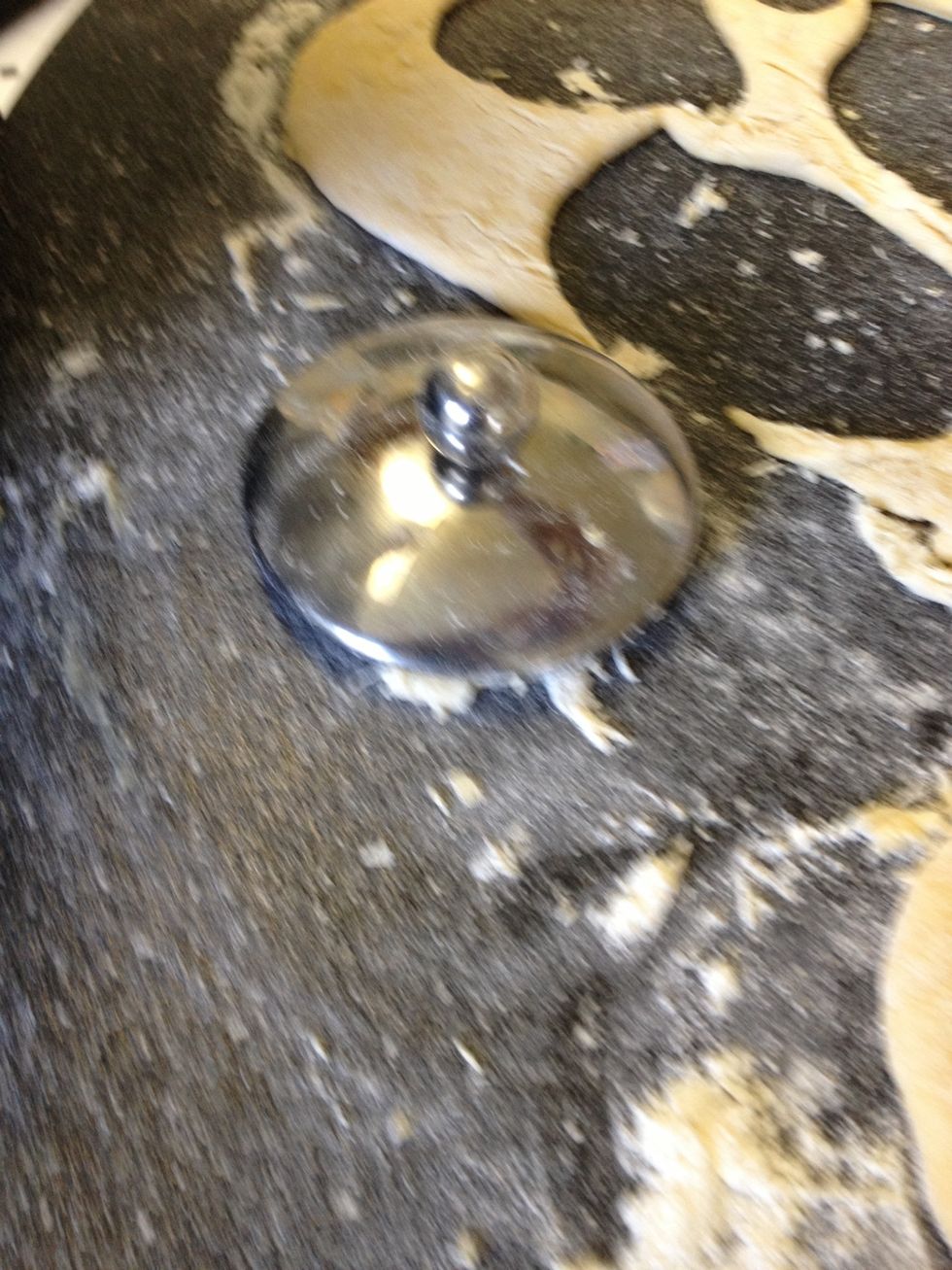 Now find a circular object to make the donut shape We use the lid of a teapot
Once your little circles are all punched out Add a hole in the middle. This is to take it out easier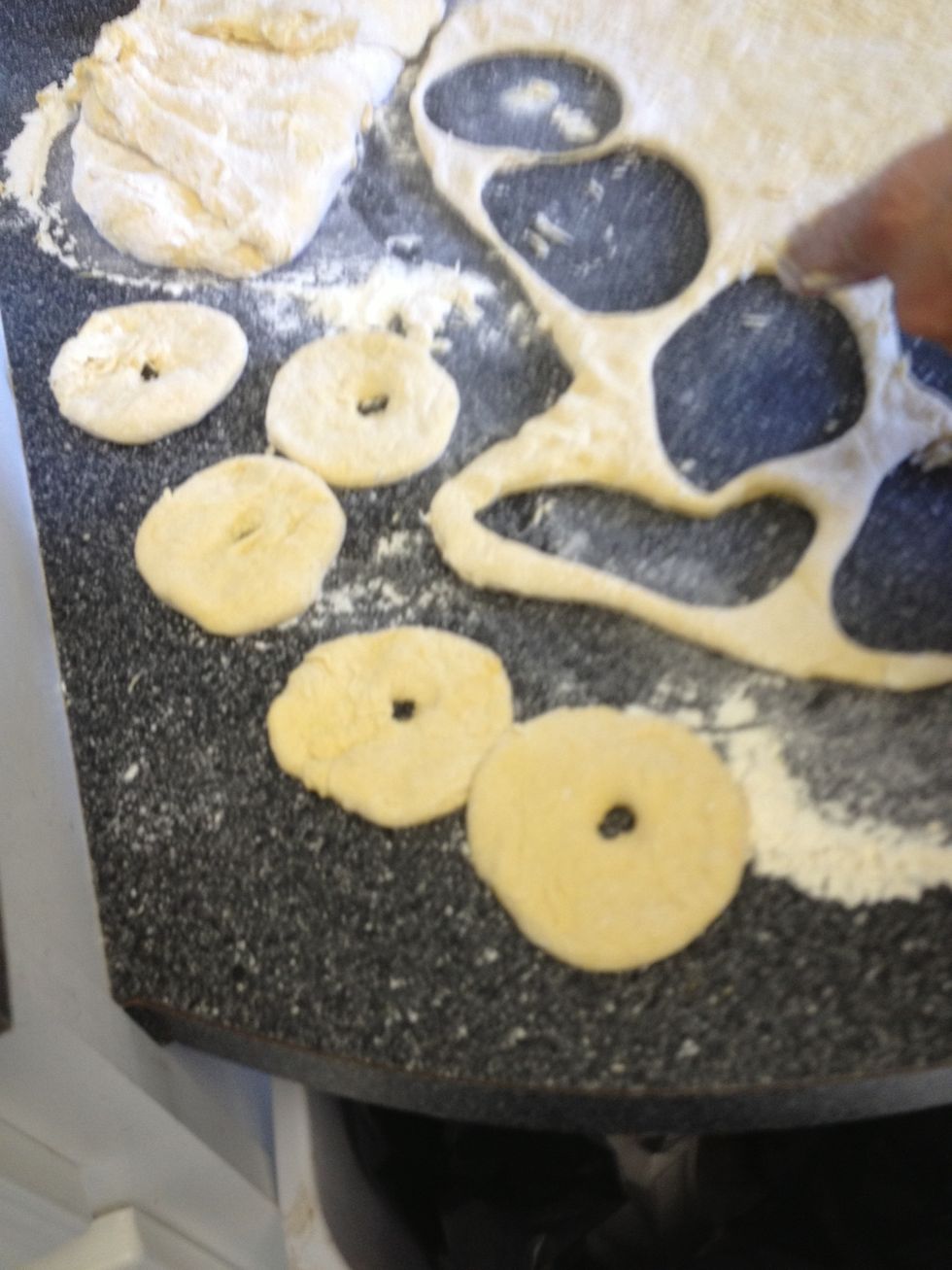 Keep going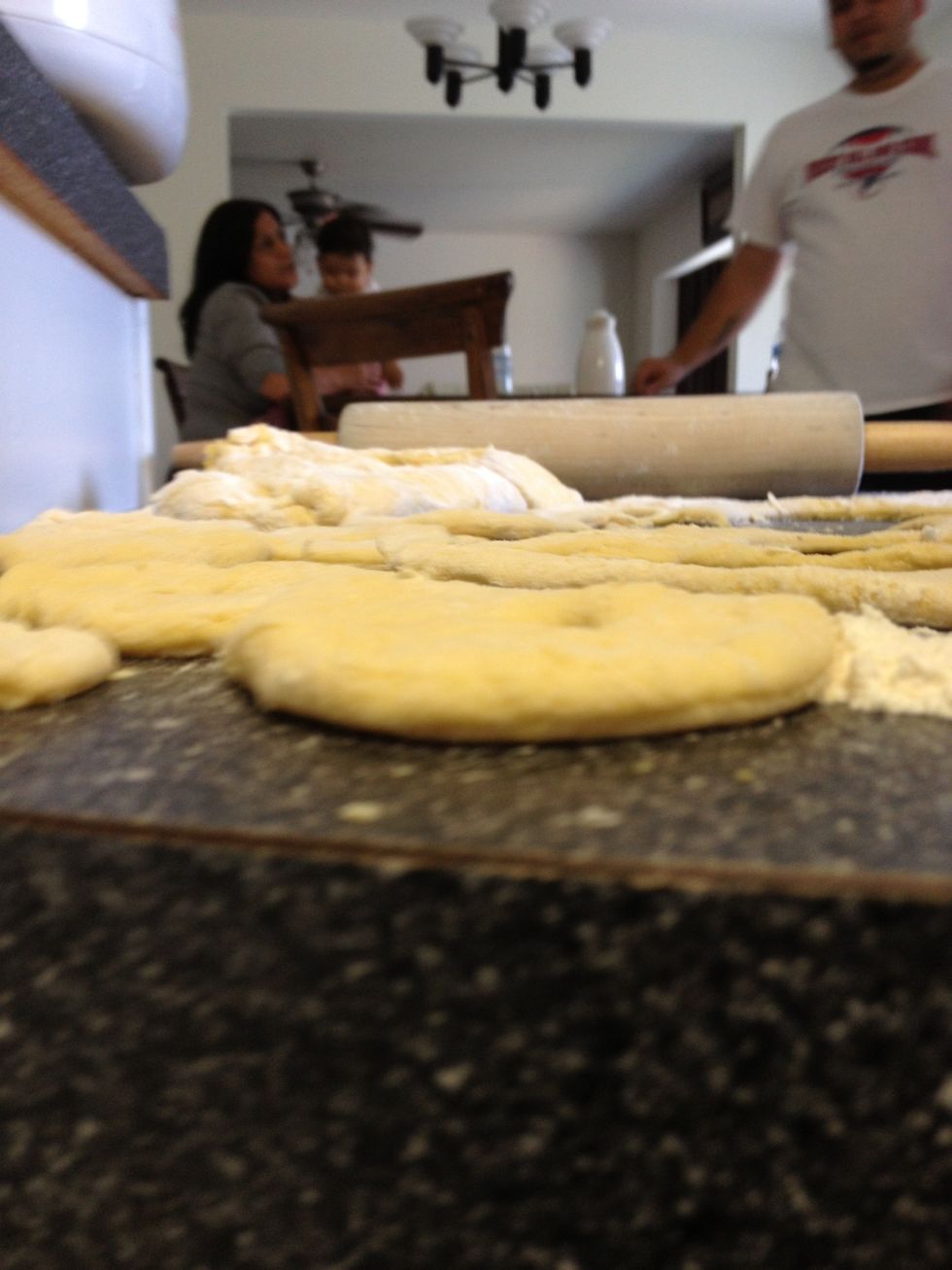 This is how thick each should be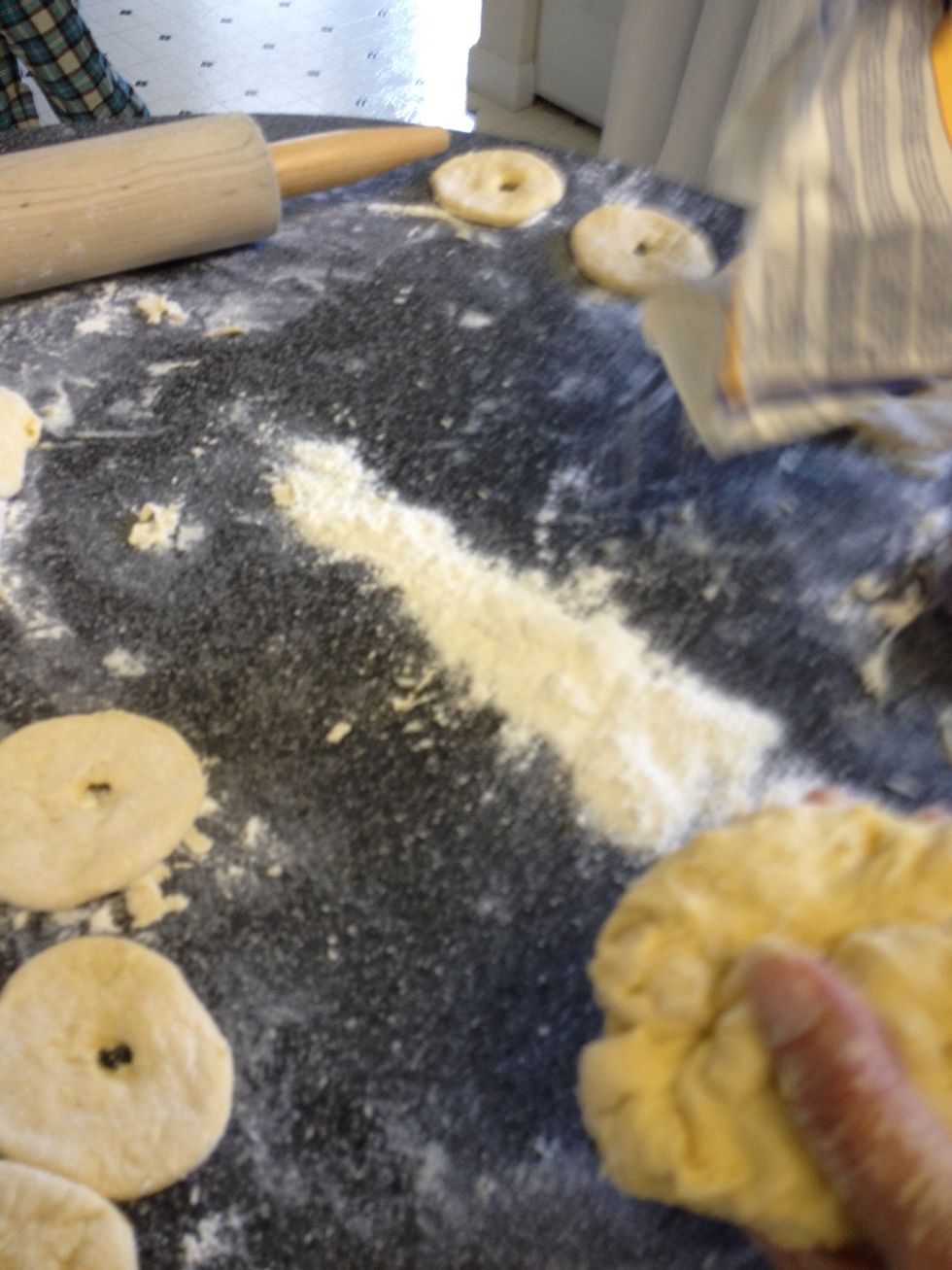 Add more flour and do your second pile
All this work HAS TO be done with love You will get your best results!❤❤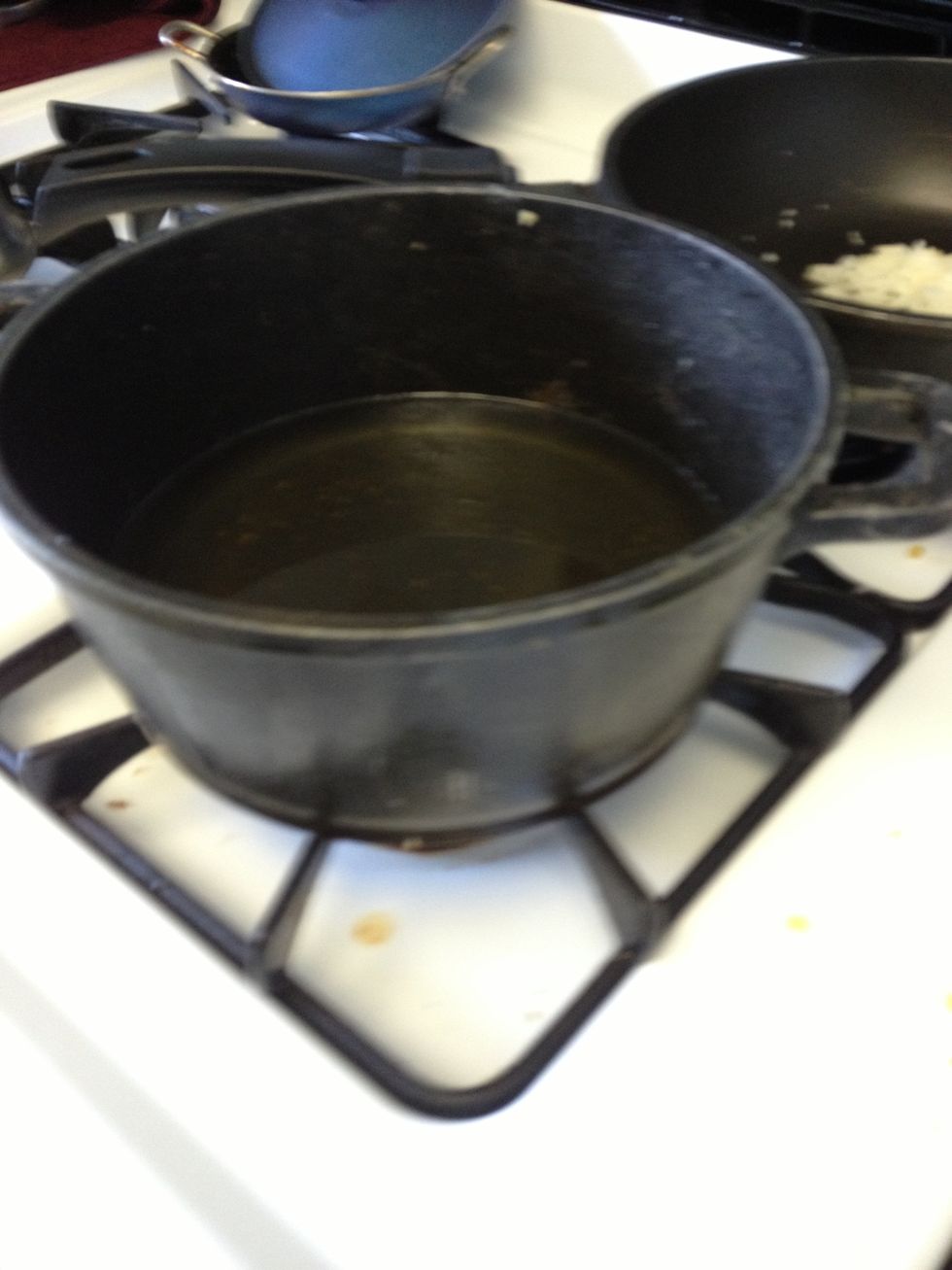 Fill your frying pot with about half filled with oil.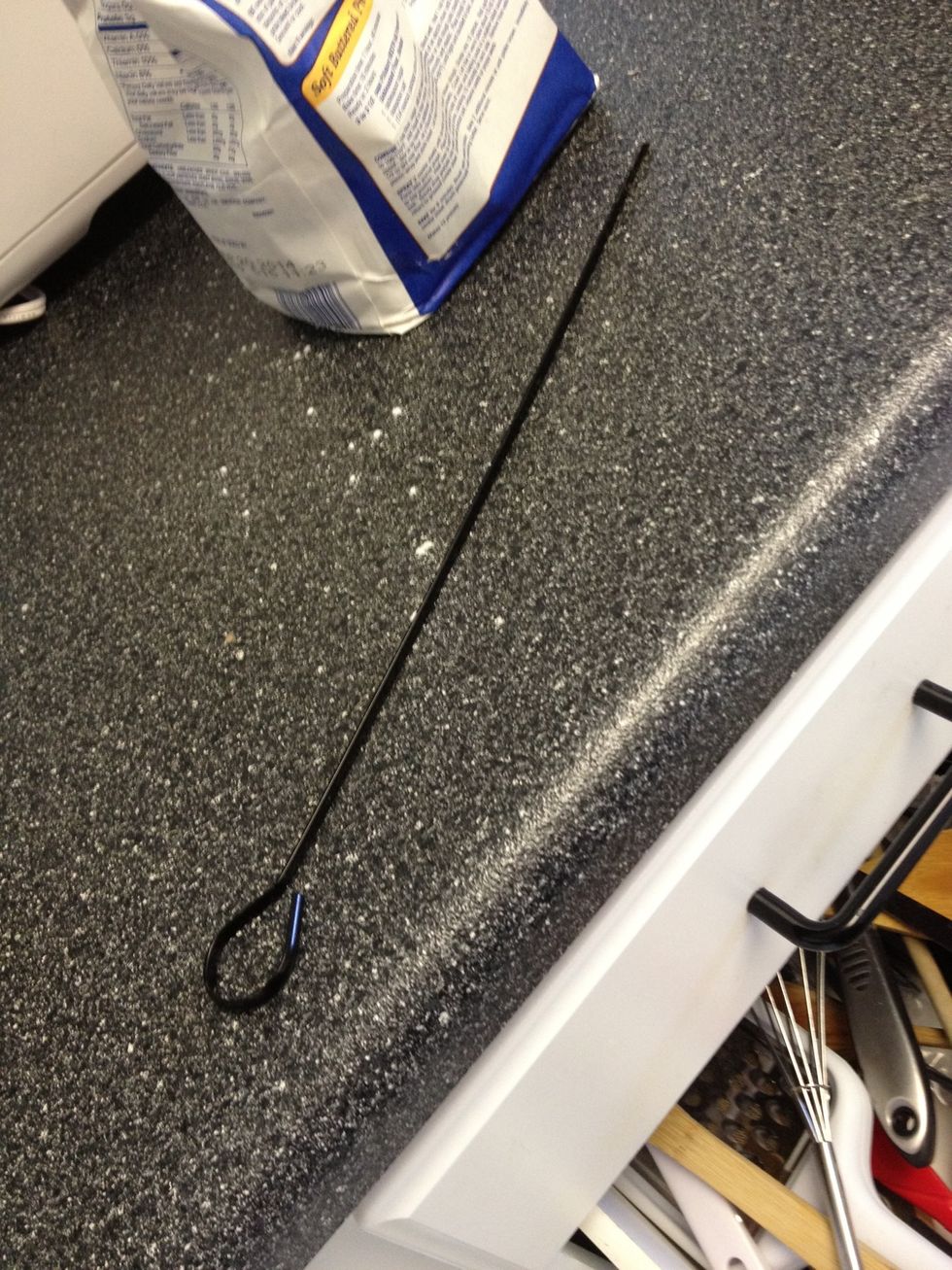 Here is my kabob tool We bought this because it was so much easier to pick them up!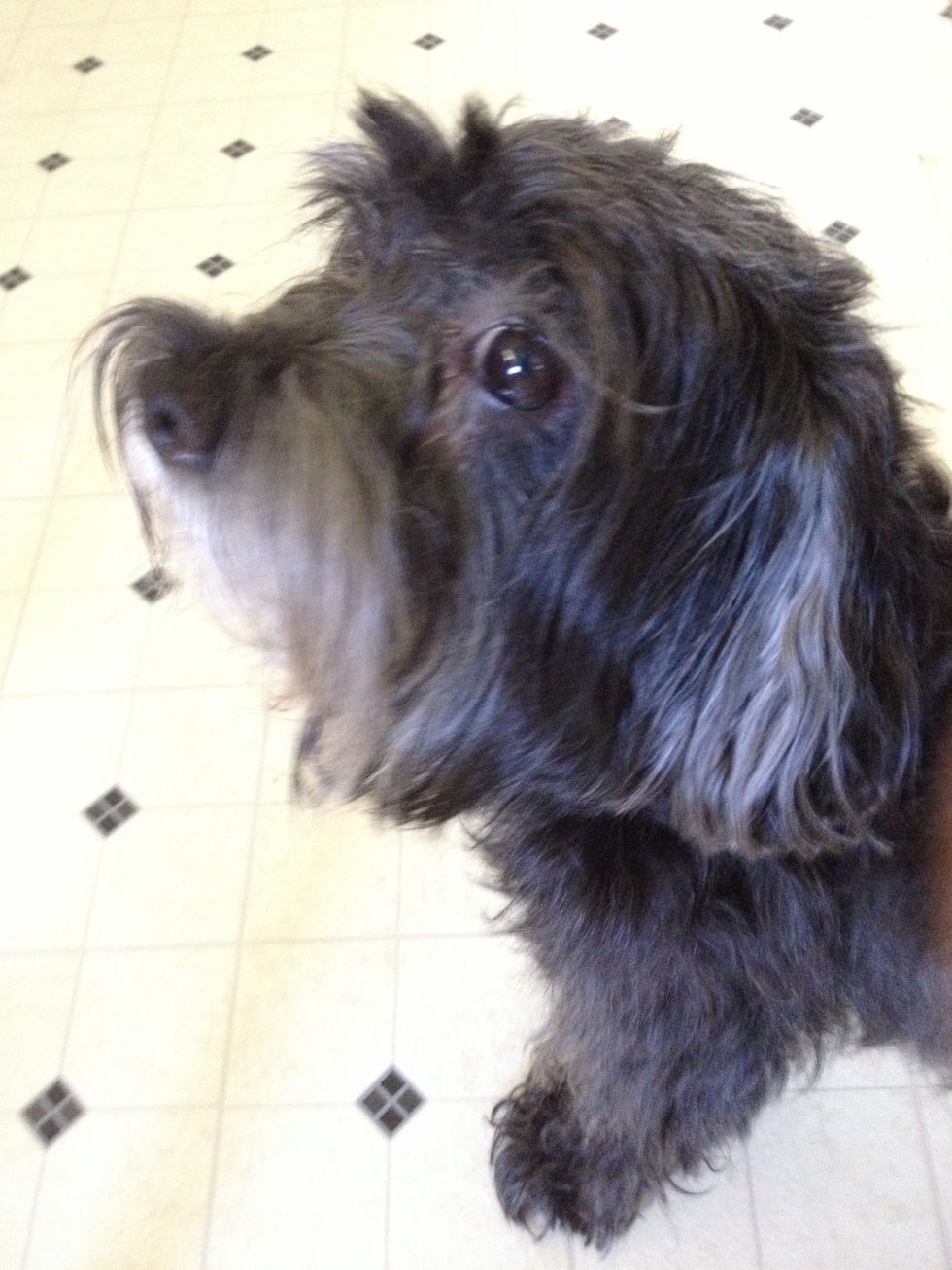 Even the dog comes to watch! 😂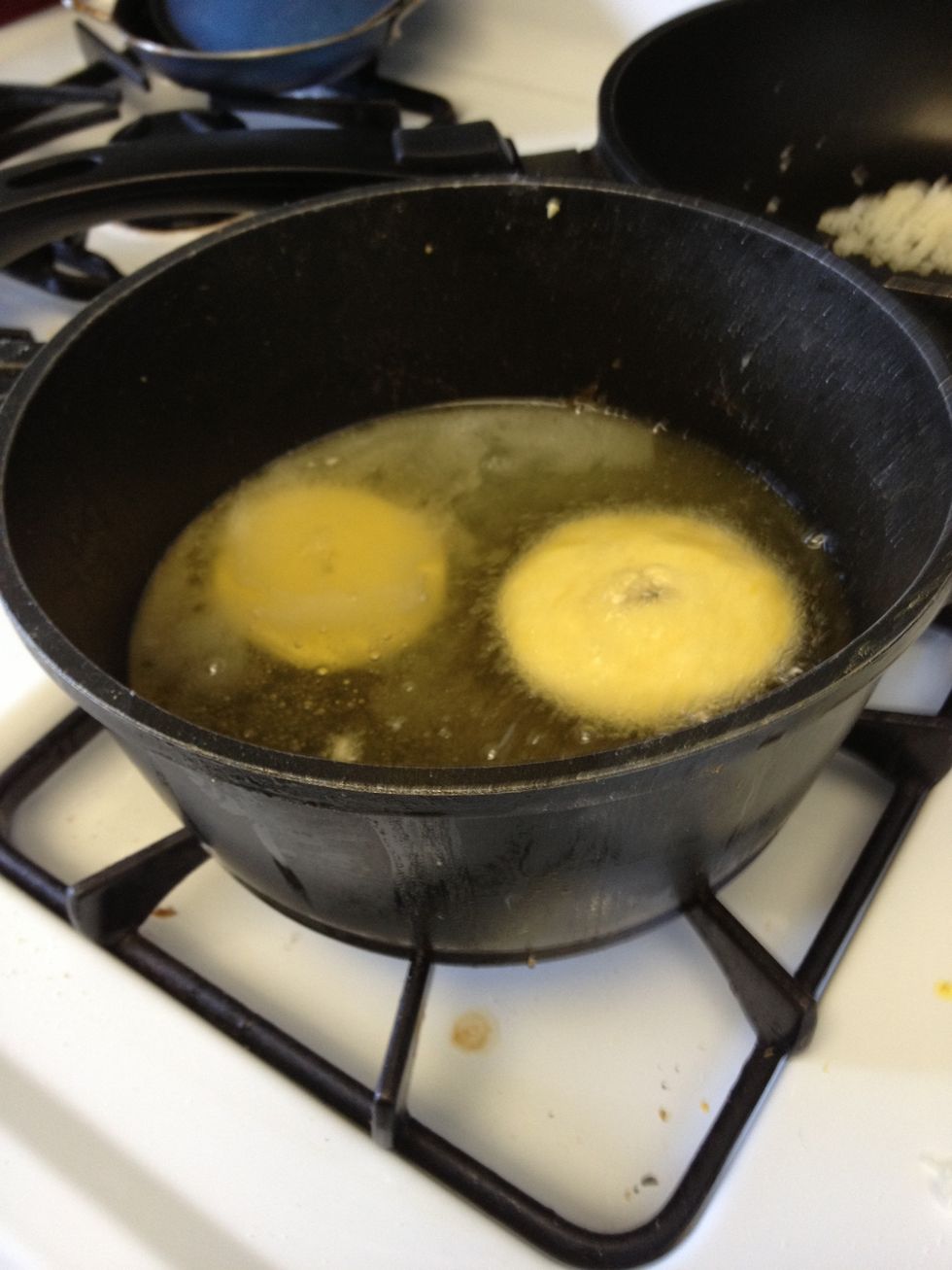 Carefully put a few sopapillas in the pan Make sure you don't let children in the kitchen, hot oil will seriously burn your skin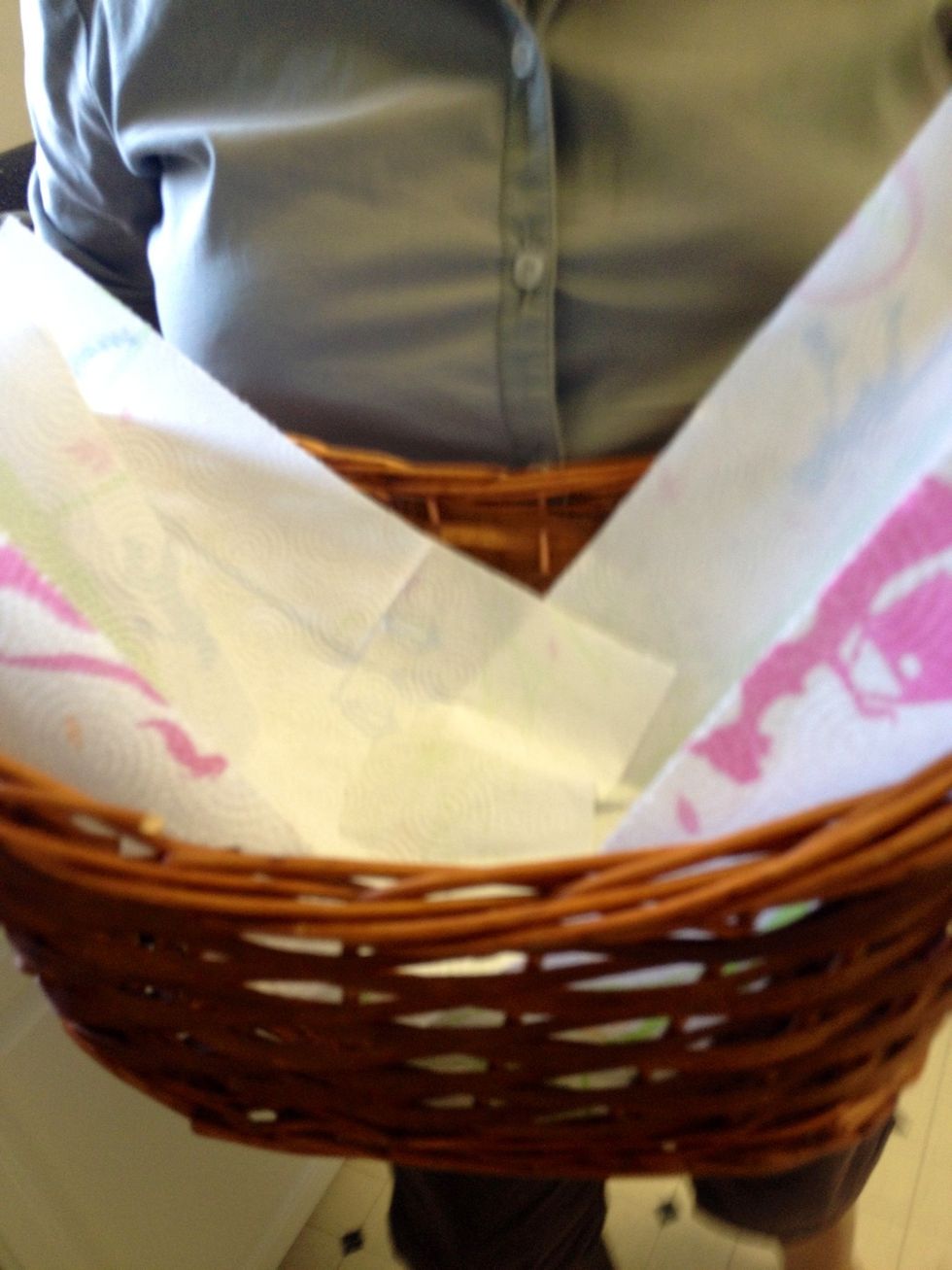 Here is the basket! Fill with paper towel and or brown paper bags.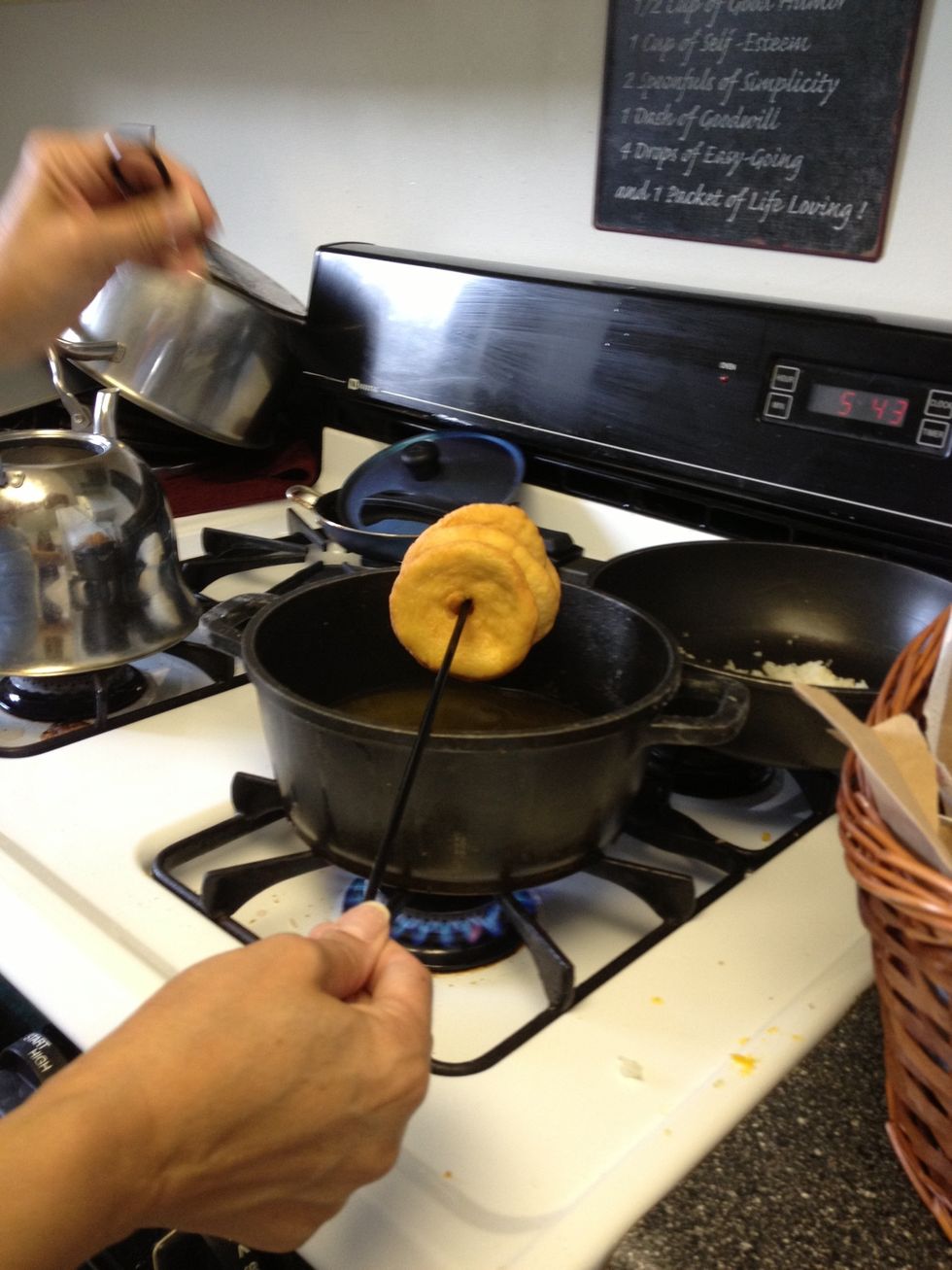 And with your little tool or fork collect them when there golden brown. Remember to flip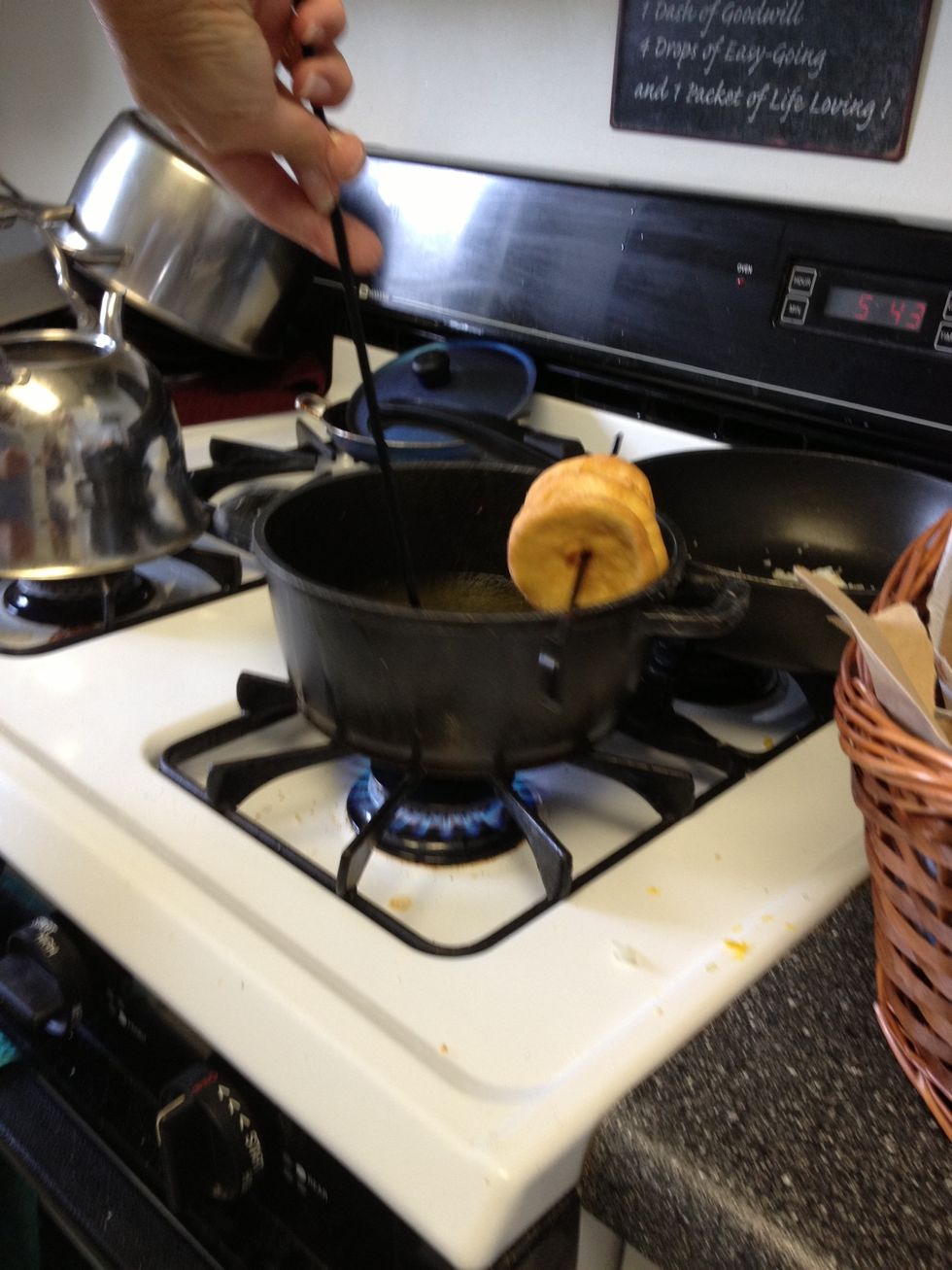 We let ours drip some of that extra oil of of them!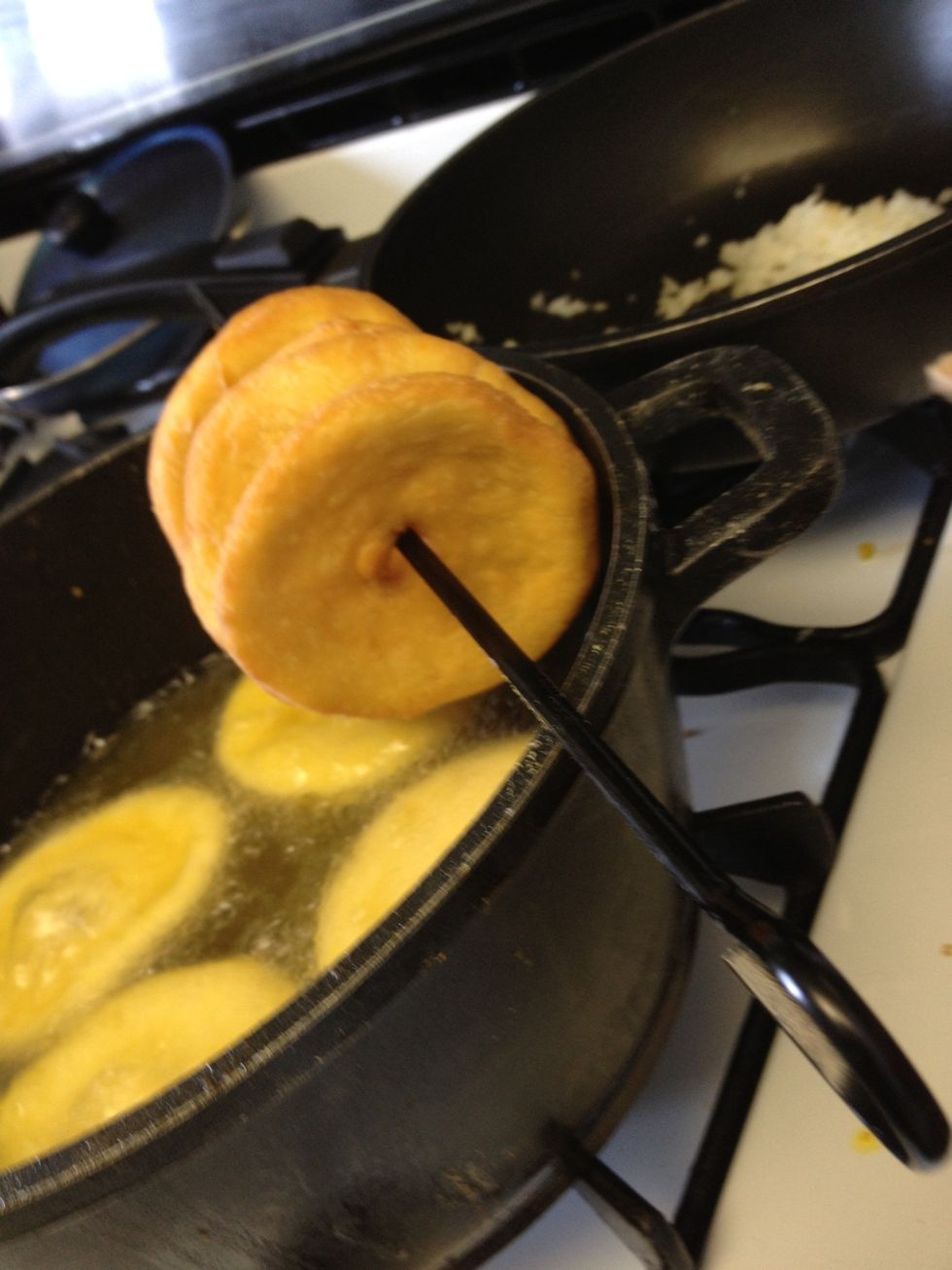 And here's a closeup on how golden brown These are! YUMMY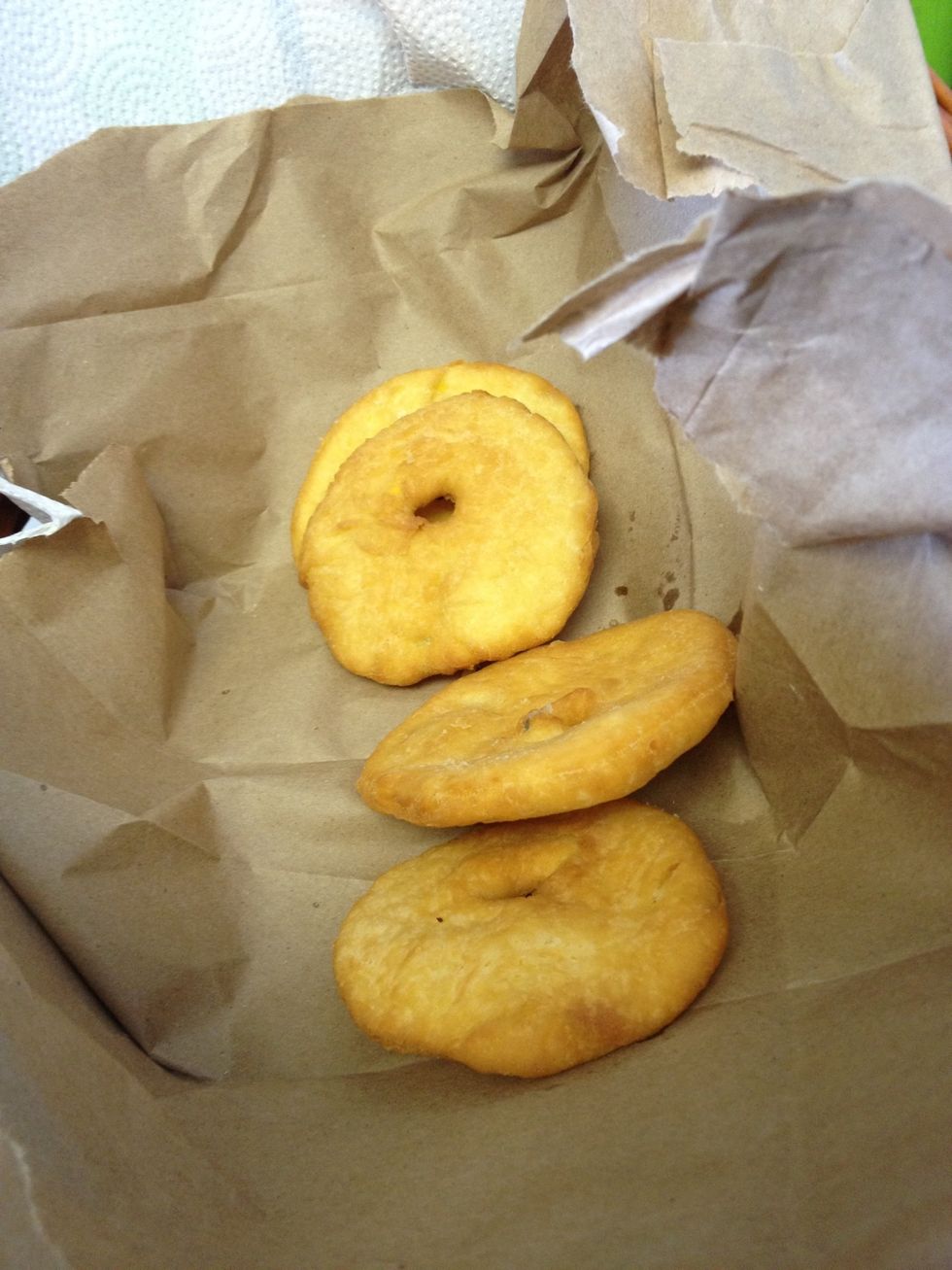 Place in your basket with brown bags and paper towel to get the excess oil of.
Please note frying will make your house hot So be prepared to open some windows, put some fans on, and some clothes you don't mind getting some fried smell on them! 😂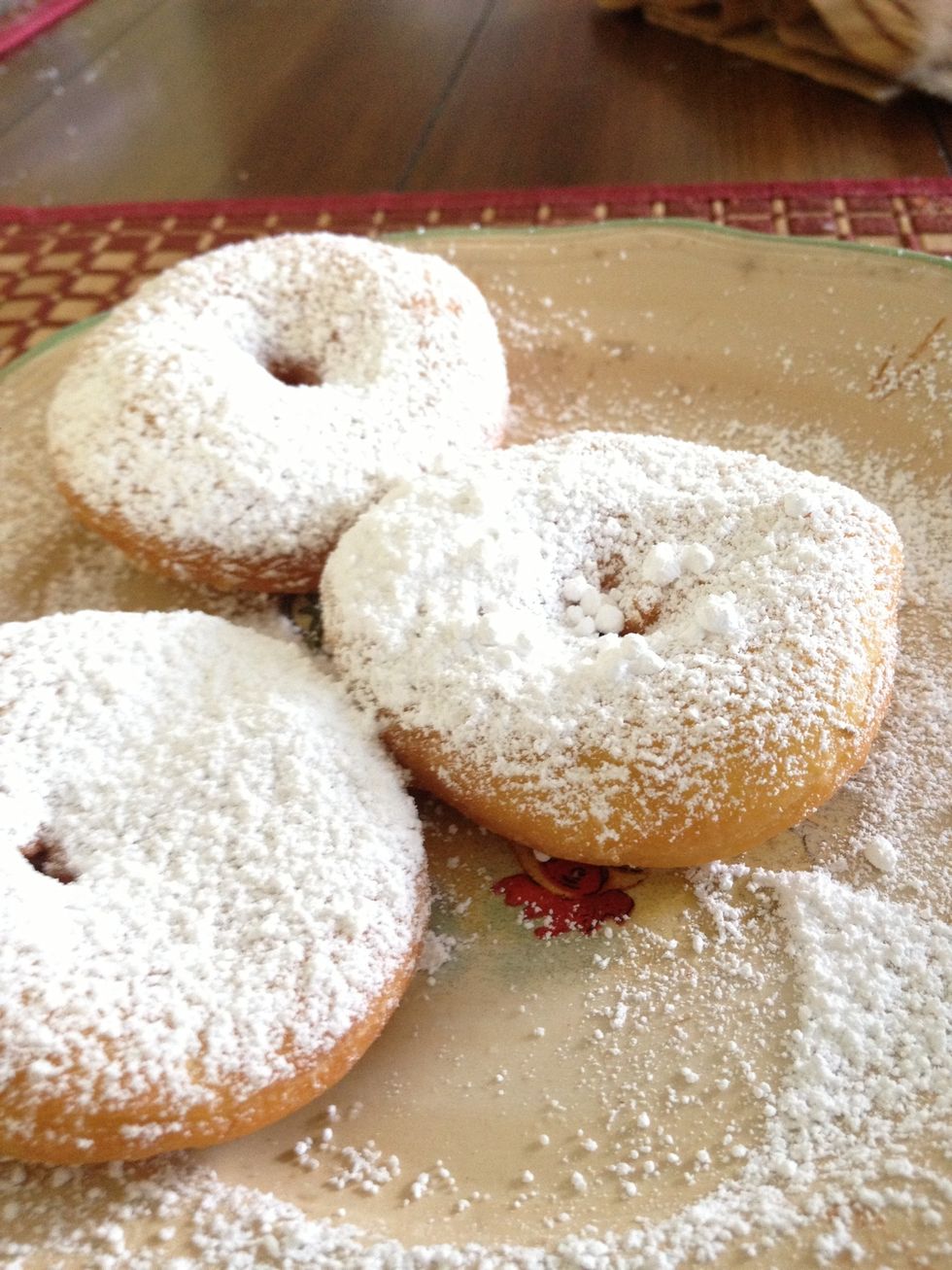 As you can tell I "lightly powdered my sopapillas with confectioners sugar"(not)
You can eat it with powdered sugar or with tomatoes, onions and parsley/ cilantro However you like it! We're not stopping you:)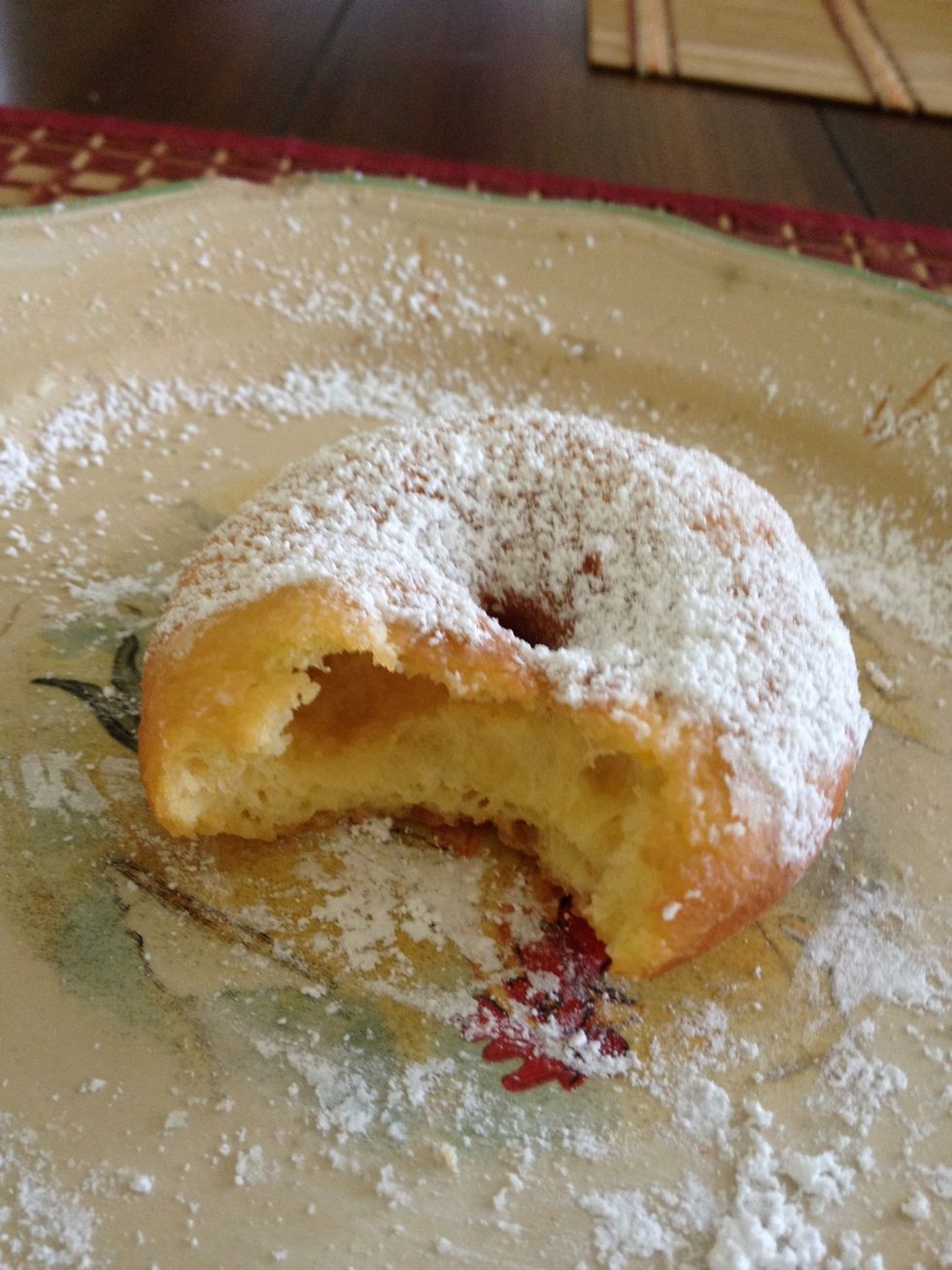 And enjoy Om nom nom
If you have any questions just comment below! Thanks for watching! ❤❤❤❤
1.0tsp Salt
3.0Tbsp Butter
1.0c Cooked butternut squash
3.0c Flour :)
Powdered sugar
1.0gal Of love❤❤❤
Pot to fry in
Clean shish kabob sticks
100 percent canola oil
2.0c extra Flour
1.0c Warm water mixed with yeast and Tbsp sugar
1.0c More water