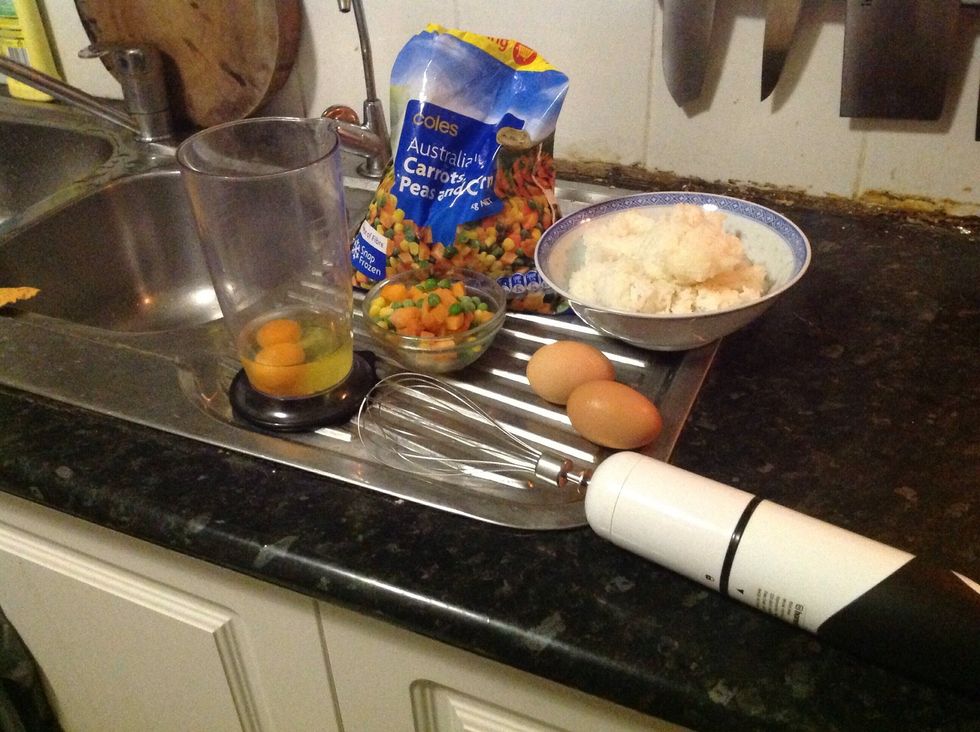 These will be the ingredients needed Also needed will include oil, salt,sugar(optional),Chicken Bouillon Powder and also some pure sesame oil.
Rice: Step 1)First carefully wash the rice.
Then remove the water away from the rice, after place 250ml of water and the rice in the rice cooker.
Cooker for about 30 minutes or until the beep beeps.
Beat up the eggs and place in a bowl/container.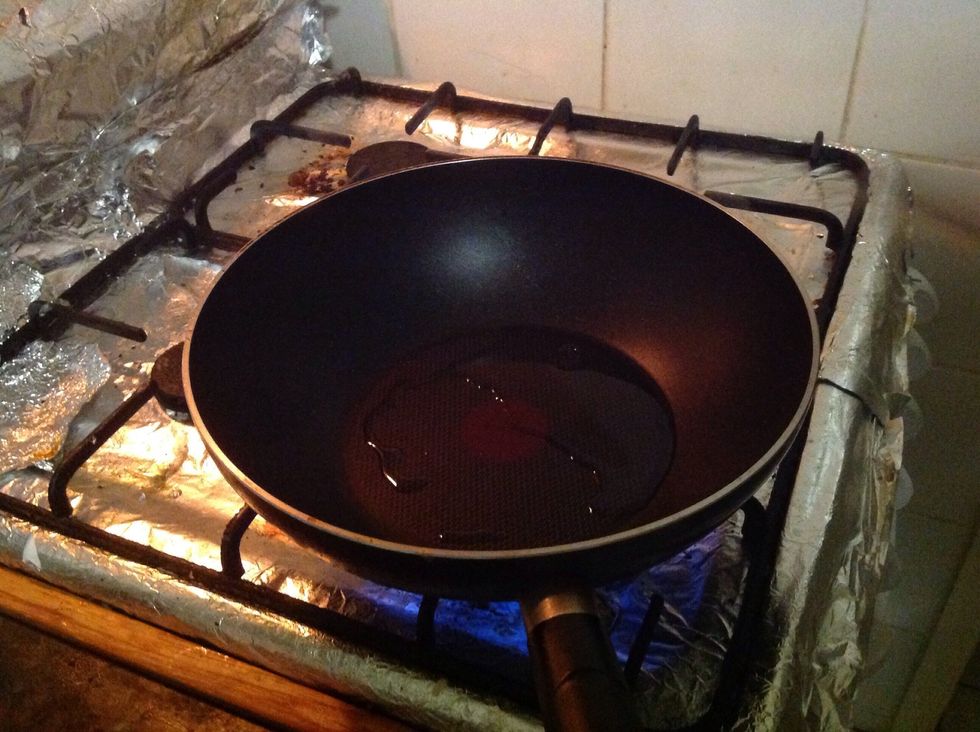 Place oil onto the pan and place the pan onto high temperature.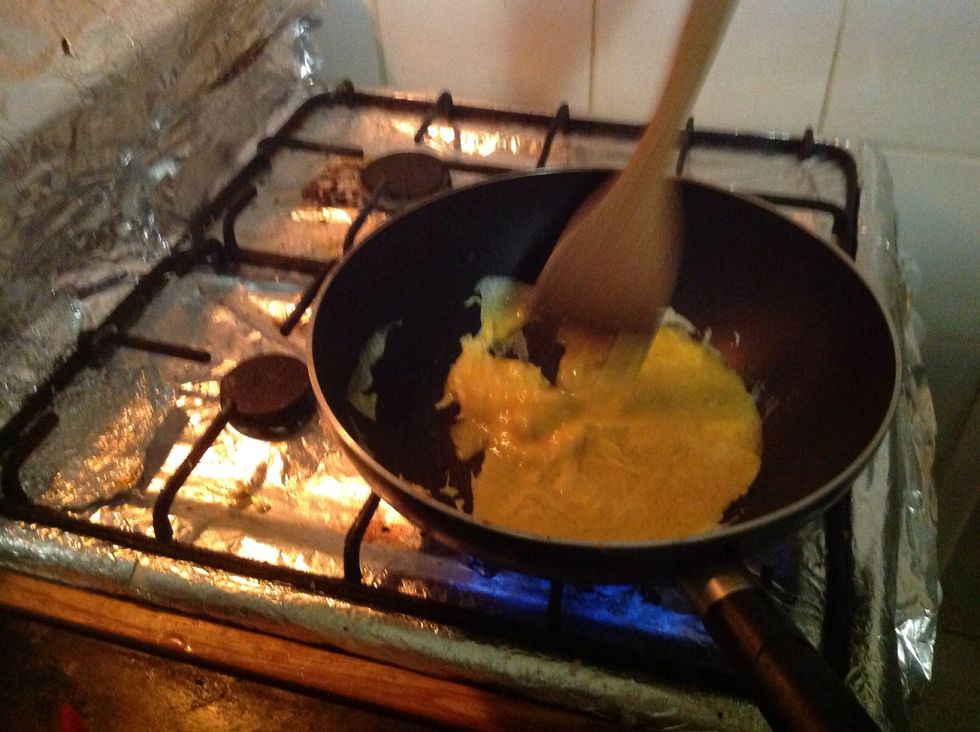 Place the beaten up eggs into the pan and stir it well in side the pan
The eggs are going to cook really quickly so be careful not wait really long before doing the next step
Place the rice into the cooked eggs
Mix and stir so that the eggs and rice are well mixed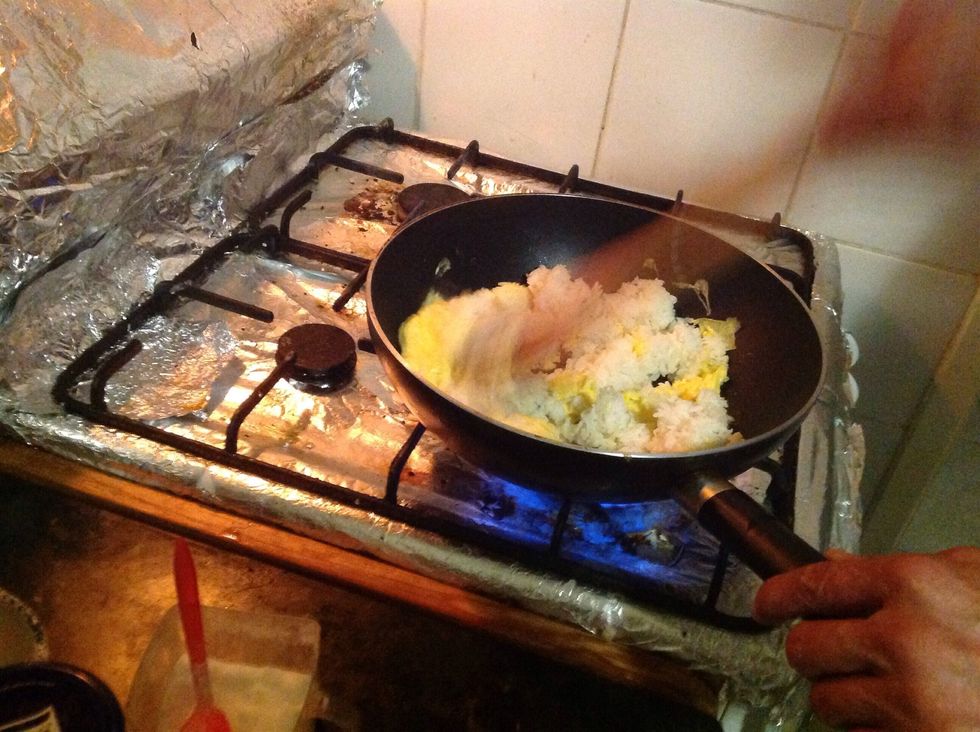 Try making the rice and eggs look like this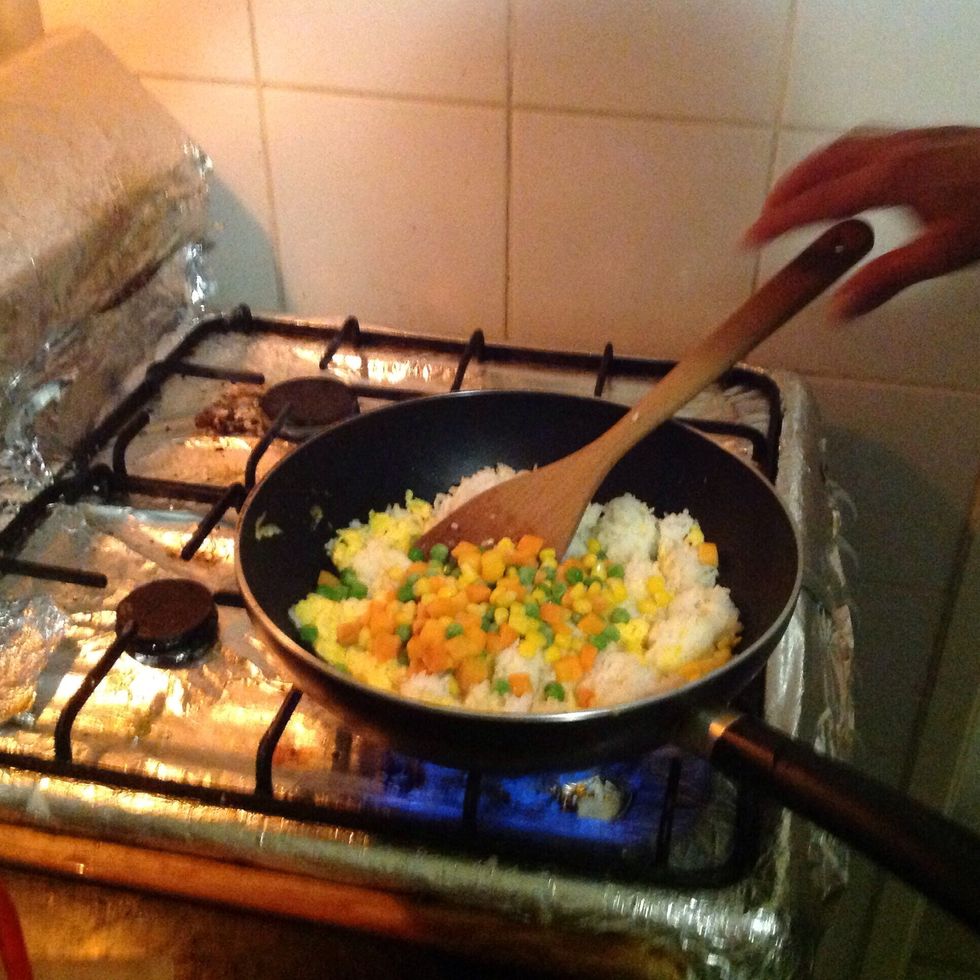 Now it's time to place the vegetables in the mixture
Now it's time to place the flavourings: Salt,sugar(optional),pure sesame oil and chicken bouillon powder inside the bowl
Then try your best to mix them up as well as possible so that not only one area has all the flavour
It's all set and ready to eat :)
2.0 Eggs
500.0g Rice
A little bowl Vegetable
1.0tsp Salt
1.0tsp Sugar(optional)
1.0tsp Chicken bouillon powder
1.0Tbsp A little bit of pure sesame oil
1.0tsp Oil
250.0ml Water
Melbourne, Victoria, Australia