Mix all ingredients together in a mixer for ten minutes
Let rest in a warm place (cover in cling film) for about 30 minutes
Divide into 8 and make into pretzel shapes. ( roll the balls in a sausage and twist and plait to make the pretzel shapes). Experiment with your own designs.
Stir the bicarbonate of soda into a bowl of warm water. Dip the pretzels into the them and place on a baking sheet
Whilst waiting mix together some granulated or caster sugar with about a teaspoon or two (depends on your taste) of cinnamon.
When they come out of the oven, brush with melted butter and dip into sugar cinnamon mixture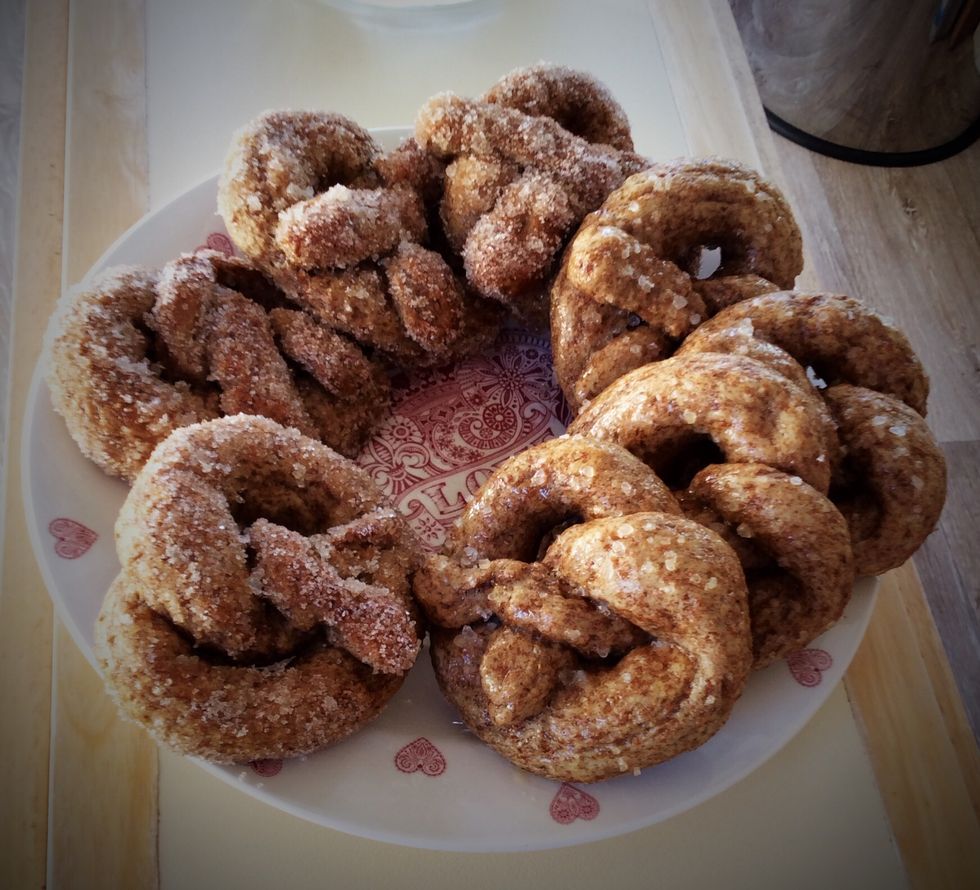 Done! This recipe can be used to make different toppings. The picture above shows cinnamon as well as salted pretzels.
1/2c Flour (wholemeal or plain)
1.0 Packet of instant yeast
1/2tsp Salt
1.0tsp Sugar
1.0c Warm water
1.0Tbsp Bicarbonate of soda dissolved into some warm water
Melted Butter (enough to coat about 8 pretzels)
Sugar
Cinnamon