These are all of your ingredients you should have 👍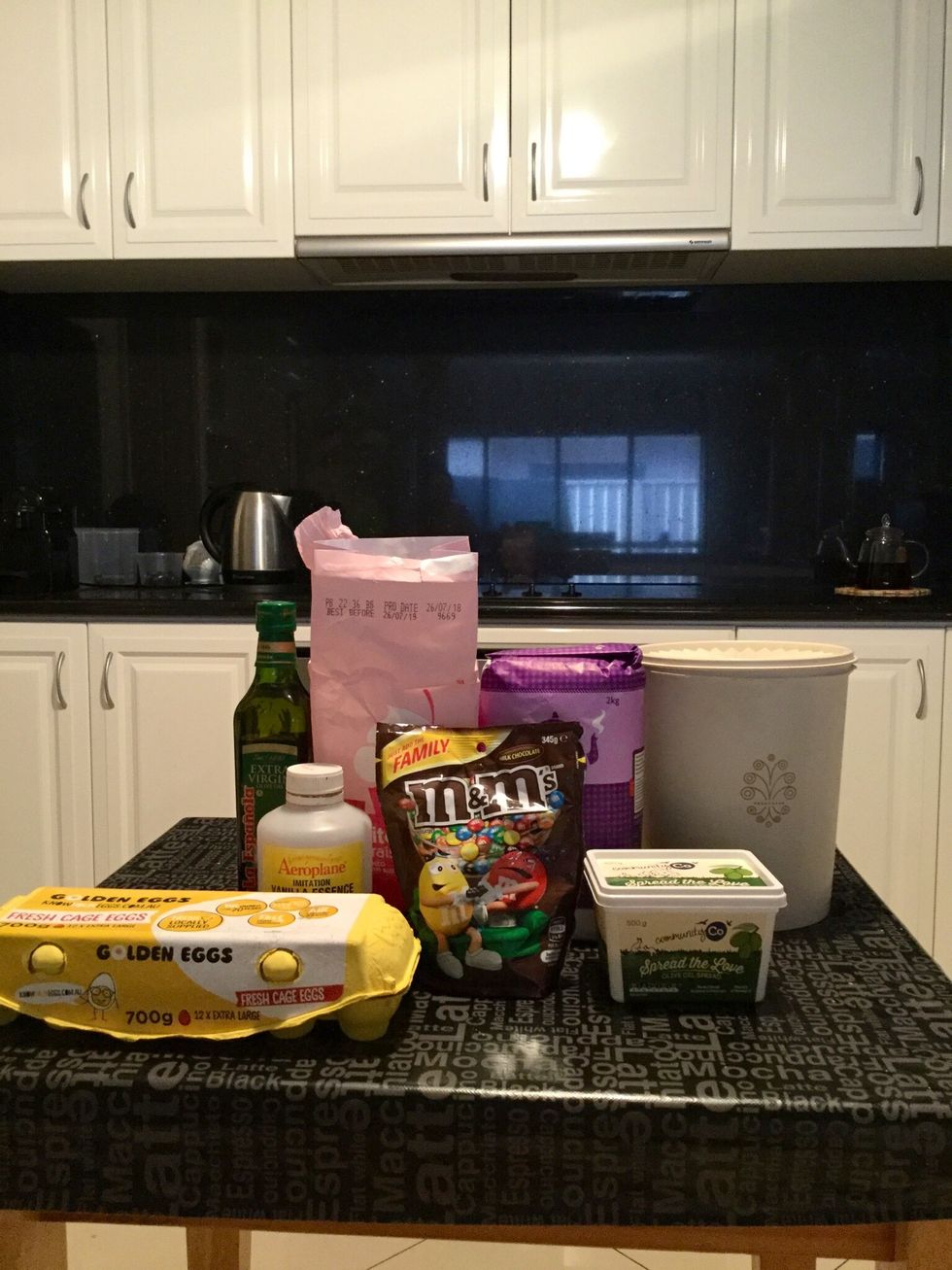 These are the materials you are going to need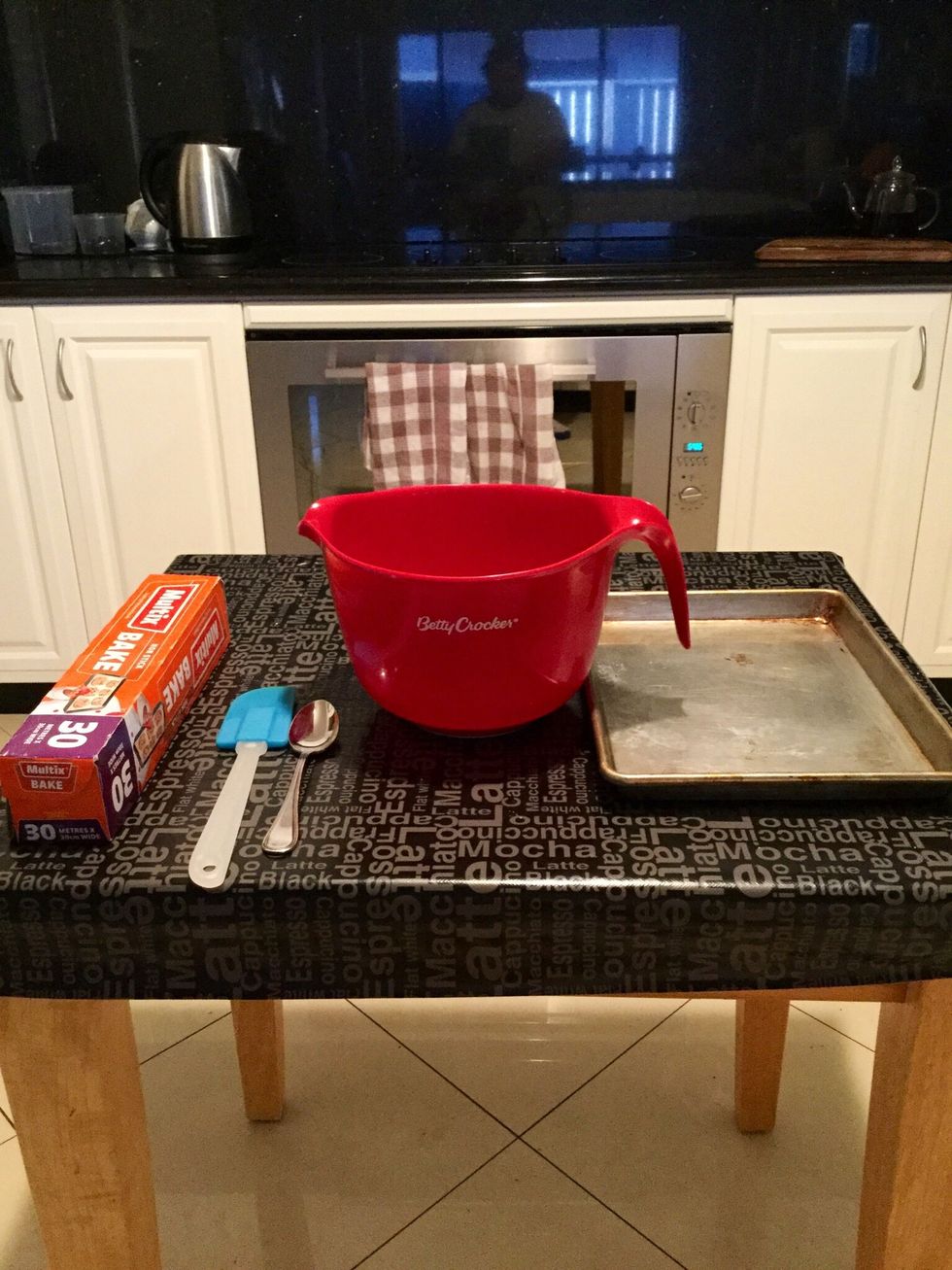 1. Thoroughly wash your hands with warm water and soap
3.Line out some baking paper onto your tray, be sure that the baking paper size is a little bit bigger then the tray itself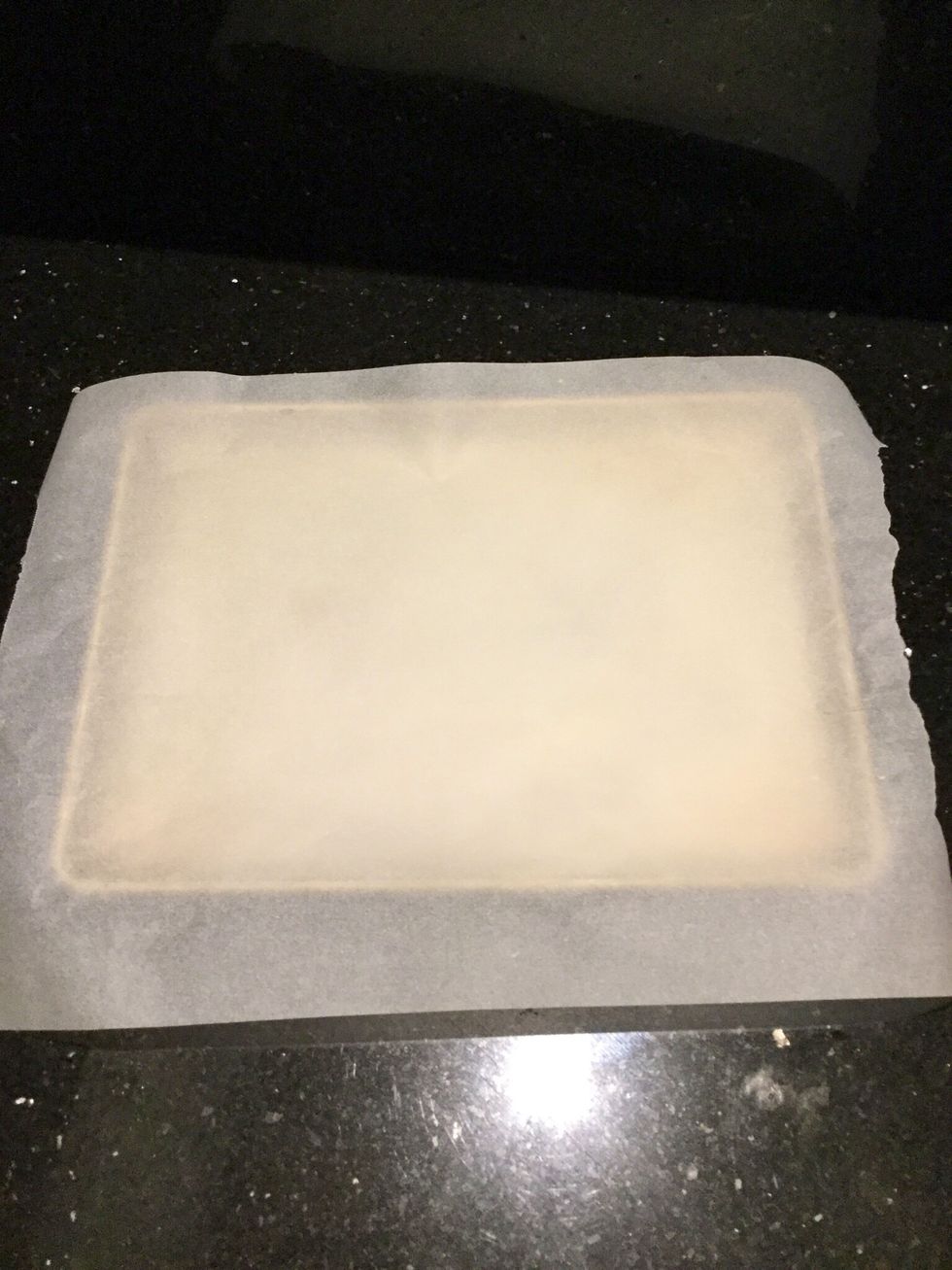 4. Place out your bowl, self raising flour and cup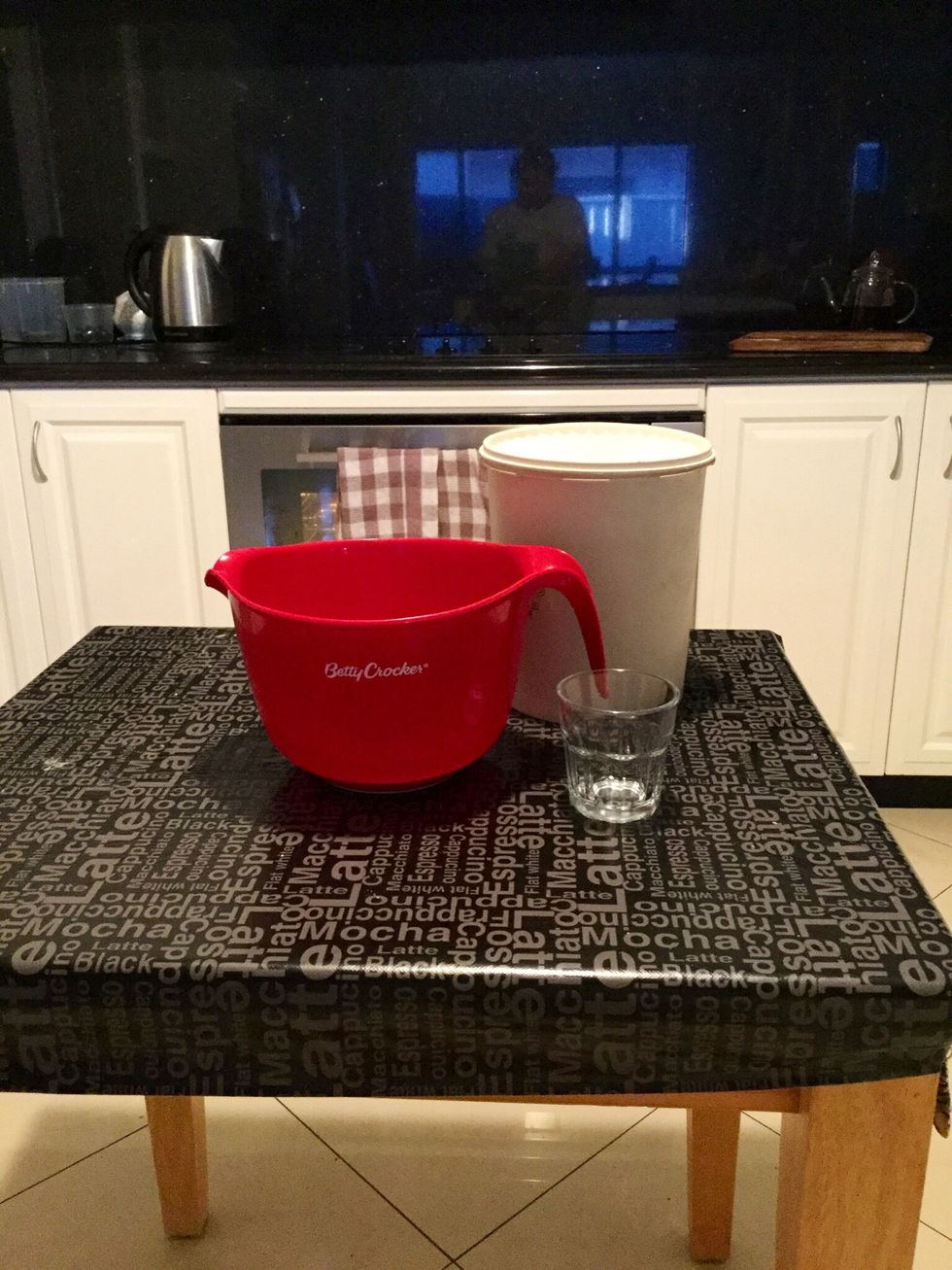 5. Grab a cup of self raising flour, add it to your bowl, do this 4 times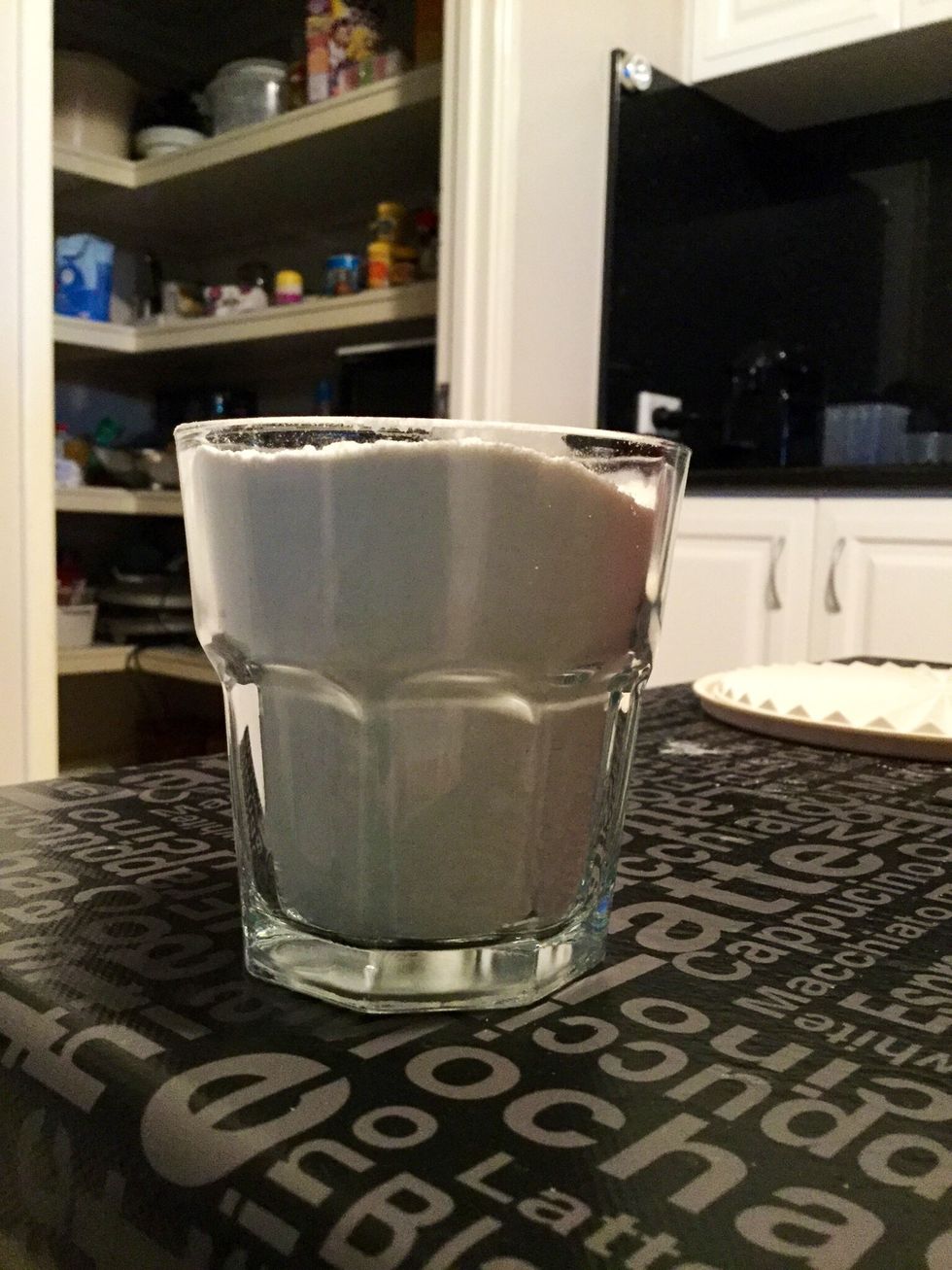 6. After adding the 4 cups of self raising flour into your bowl add half a cup like this to your bowl.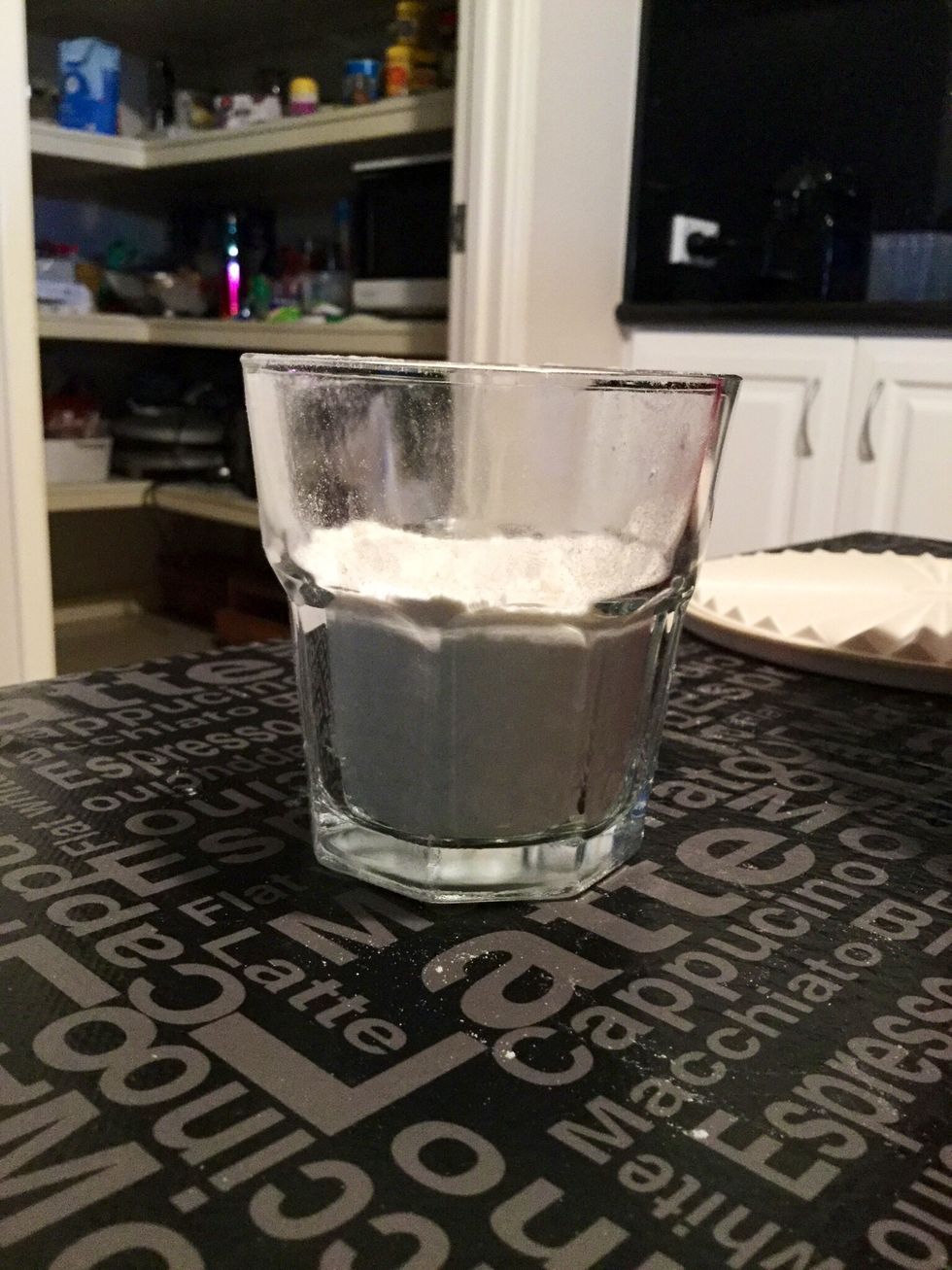 Your bowl should look something like this😁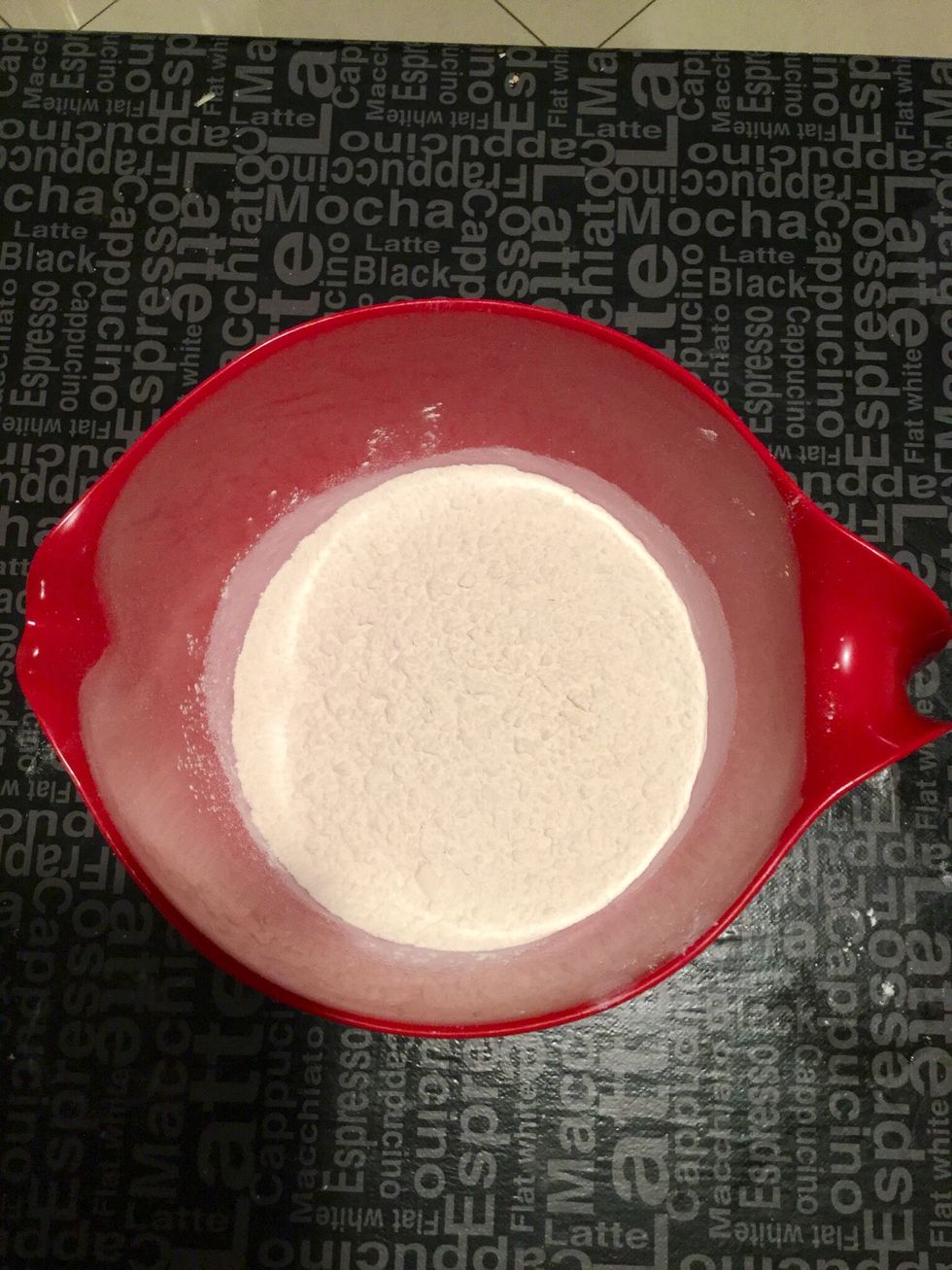 7. Grab the sugar, keep the same cup as you used for you flour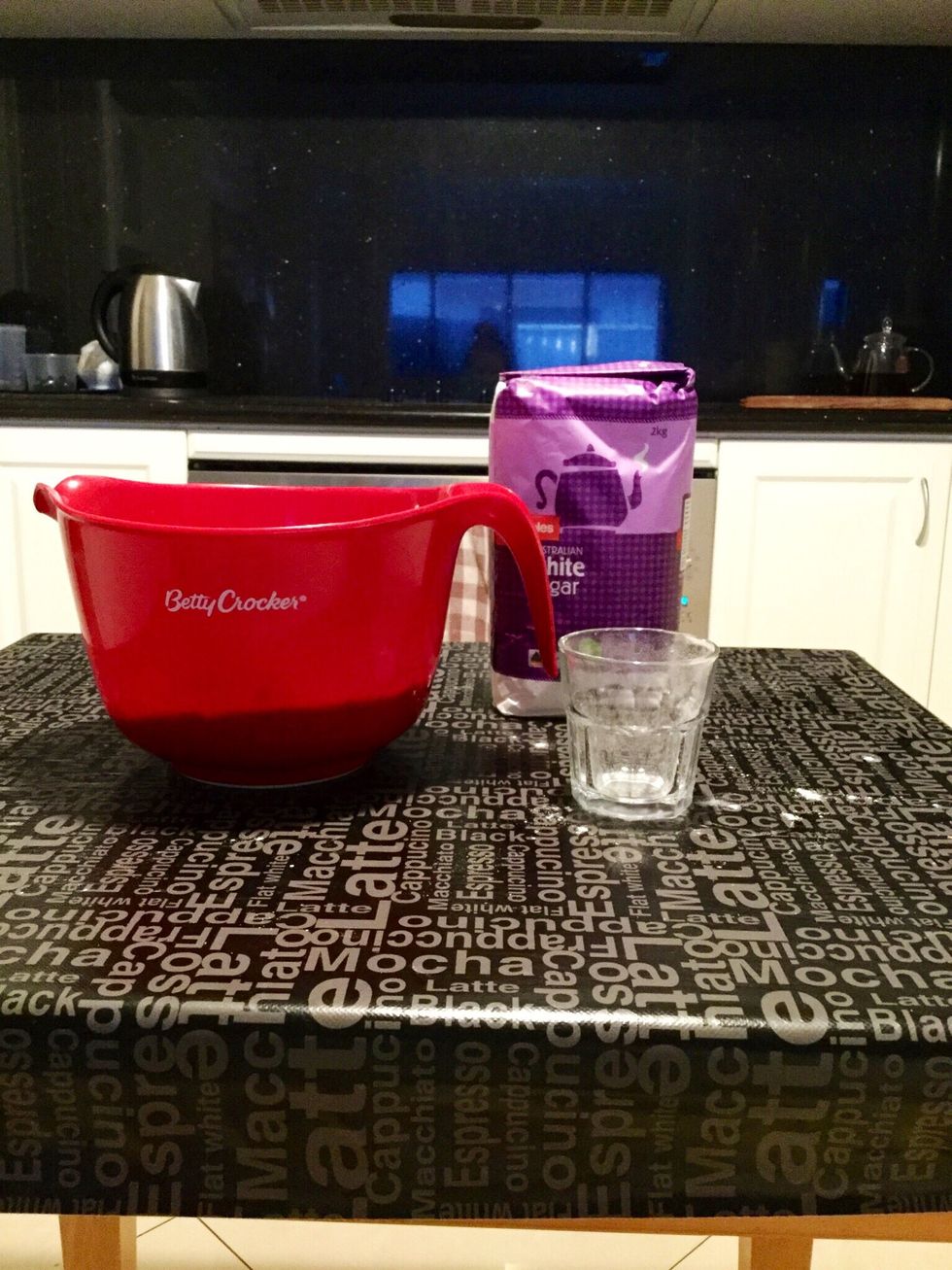 8. Grab the cup and scoop out a cup of sugar add it to you bowl be sure to do this twice.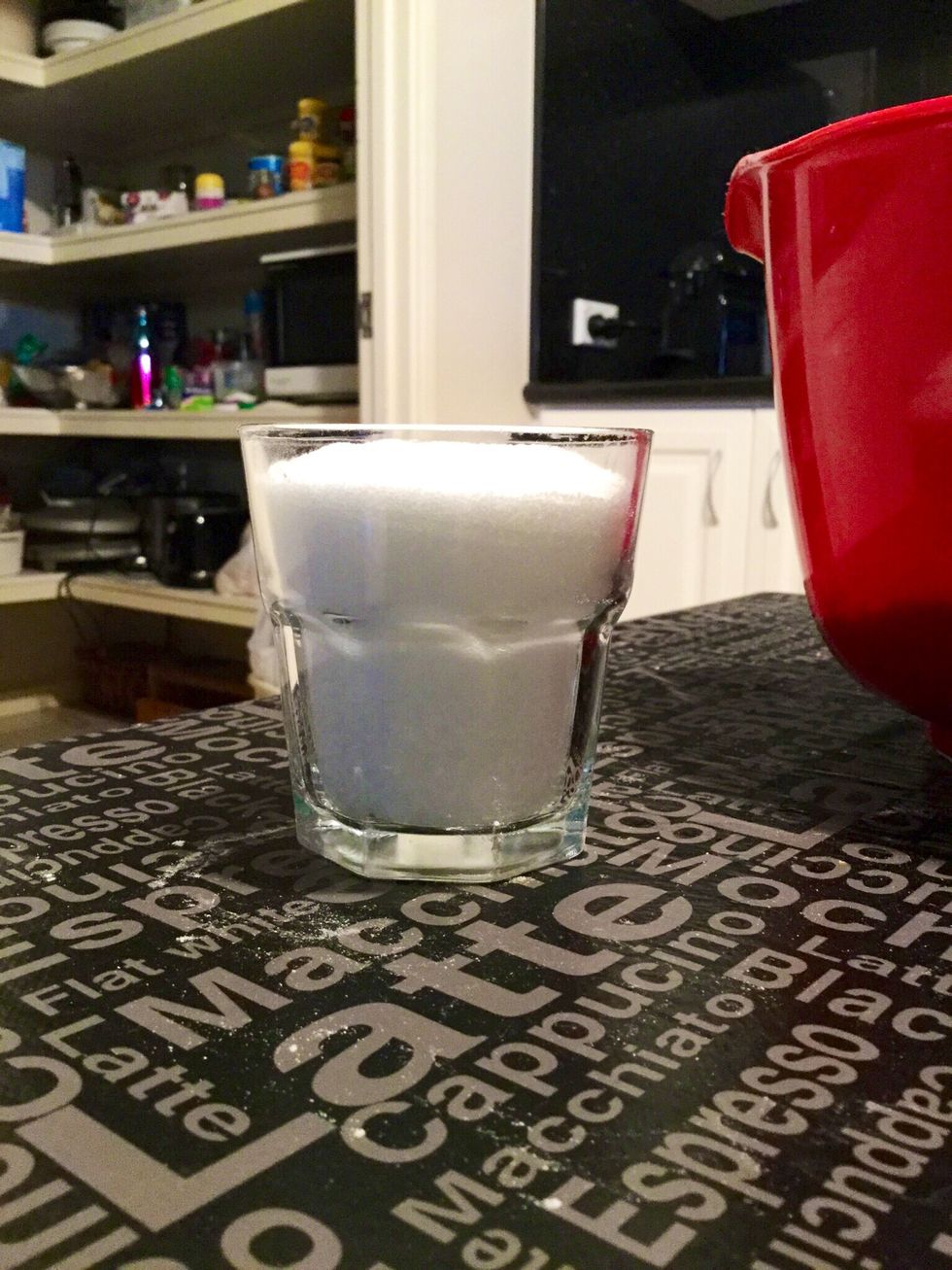 10. Place your coffee mug, butter and spatula out for your next step.
11. Open your butter, add the butter into the coffee mug, do so until the mug is full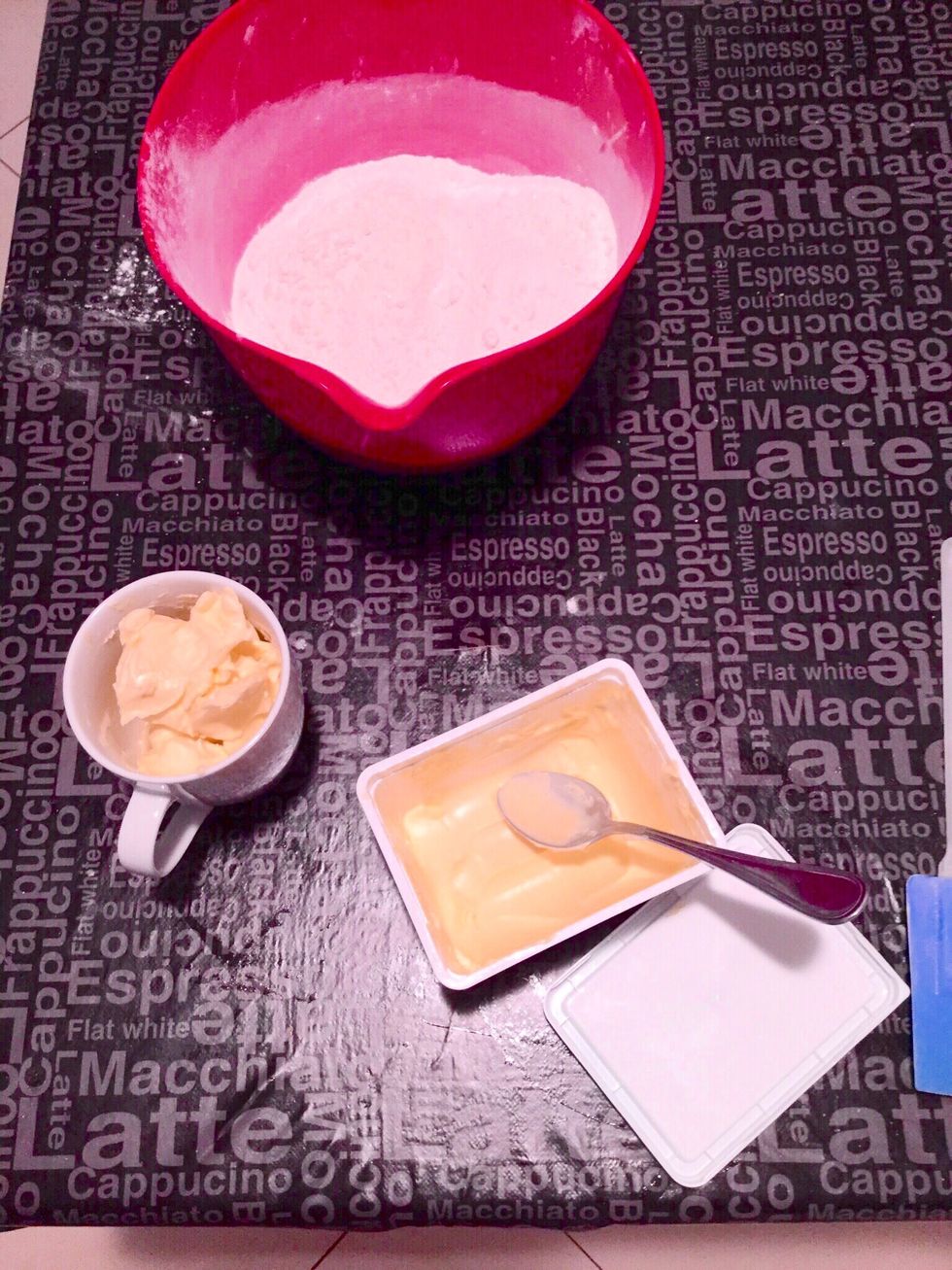 12. Add all your butter into the large bowl.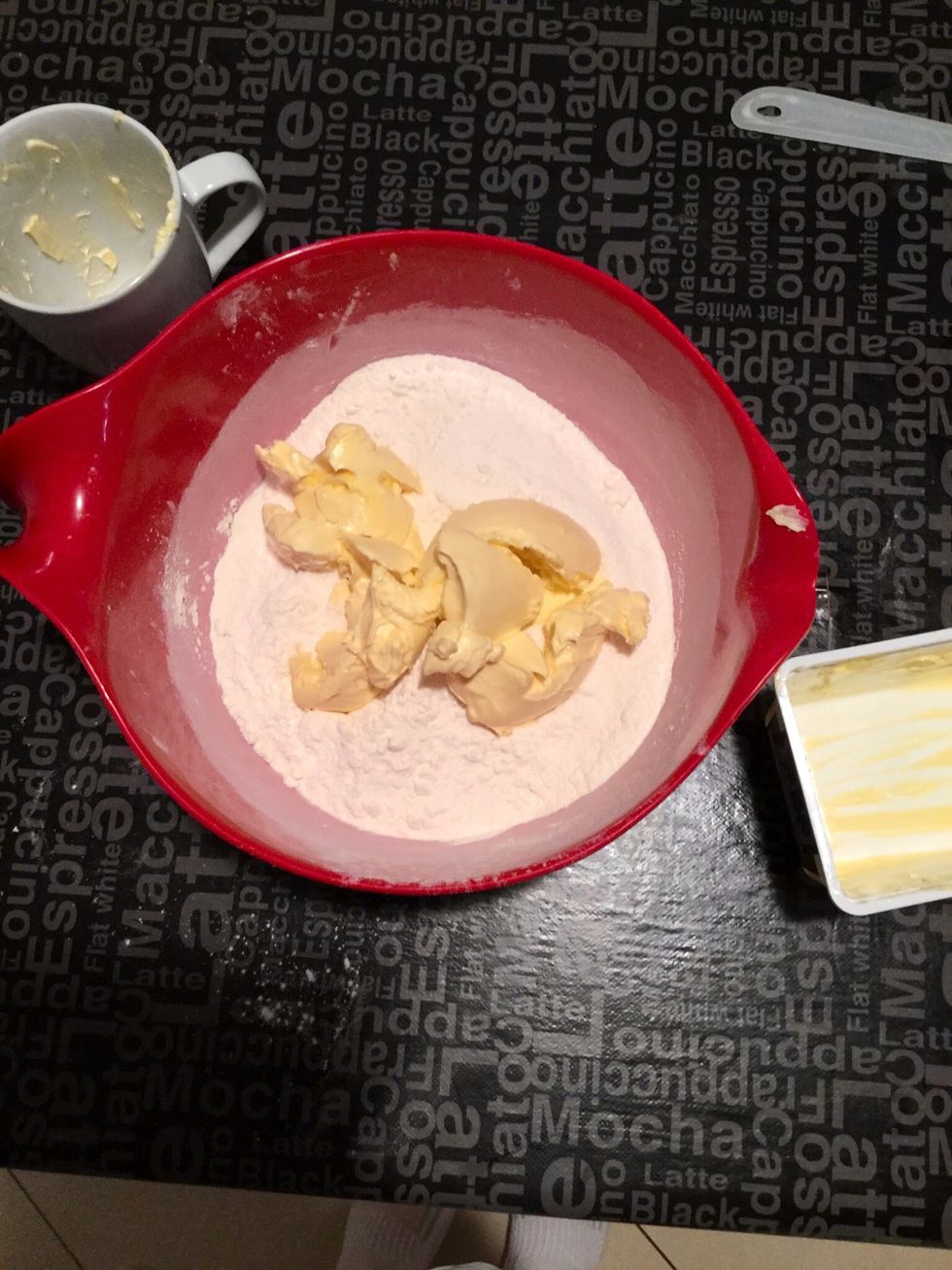 13. Place out your oil and spatula.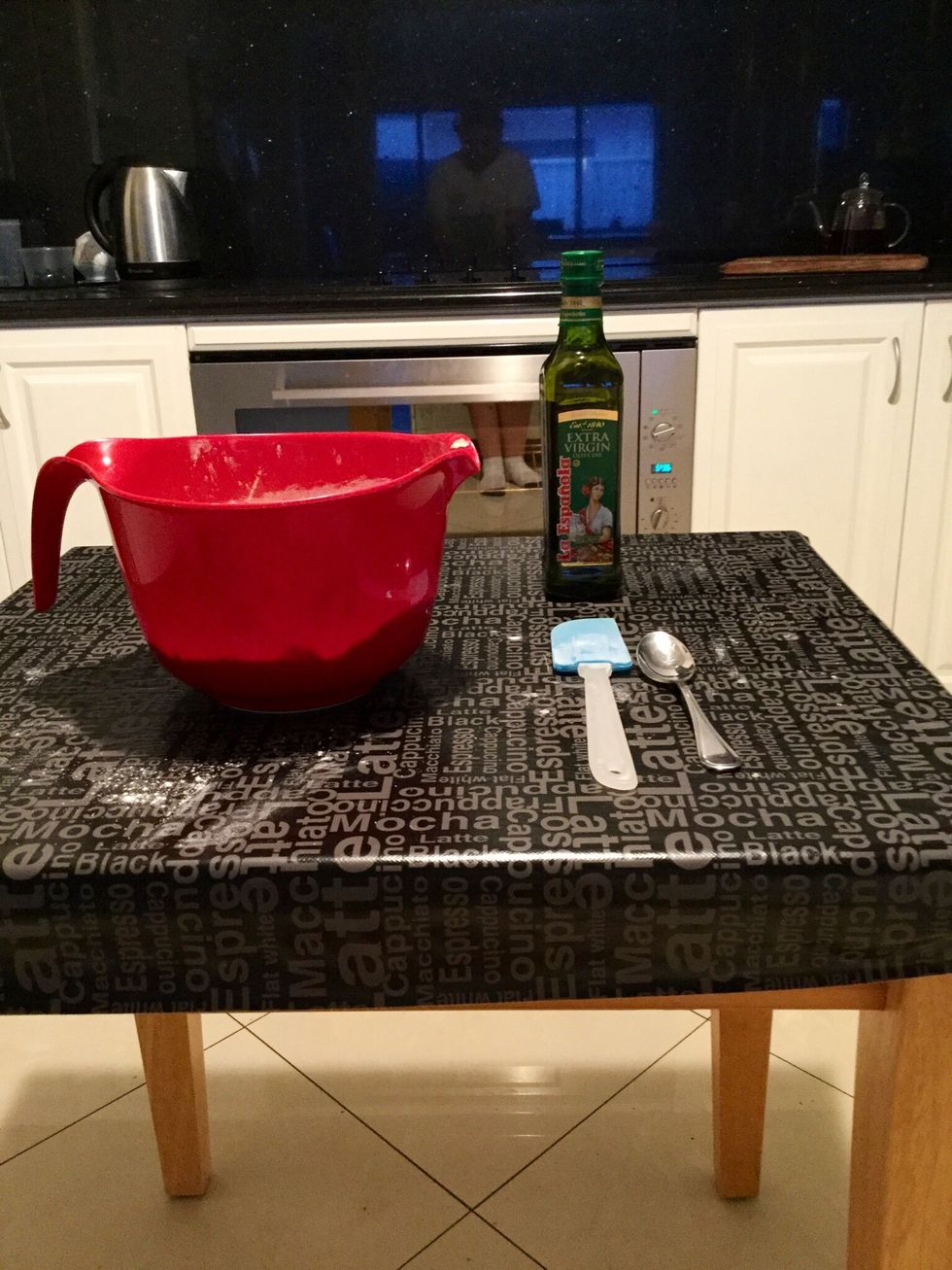 14. Open the oil lid and grab out your spoon, add 2 tablespoons of oil to your mix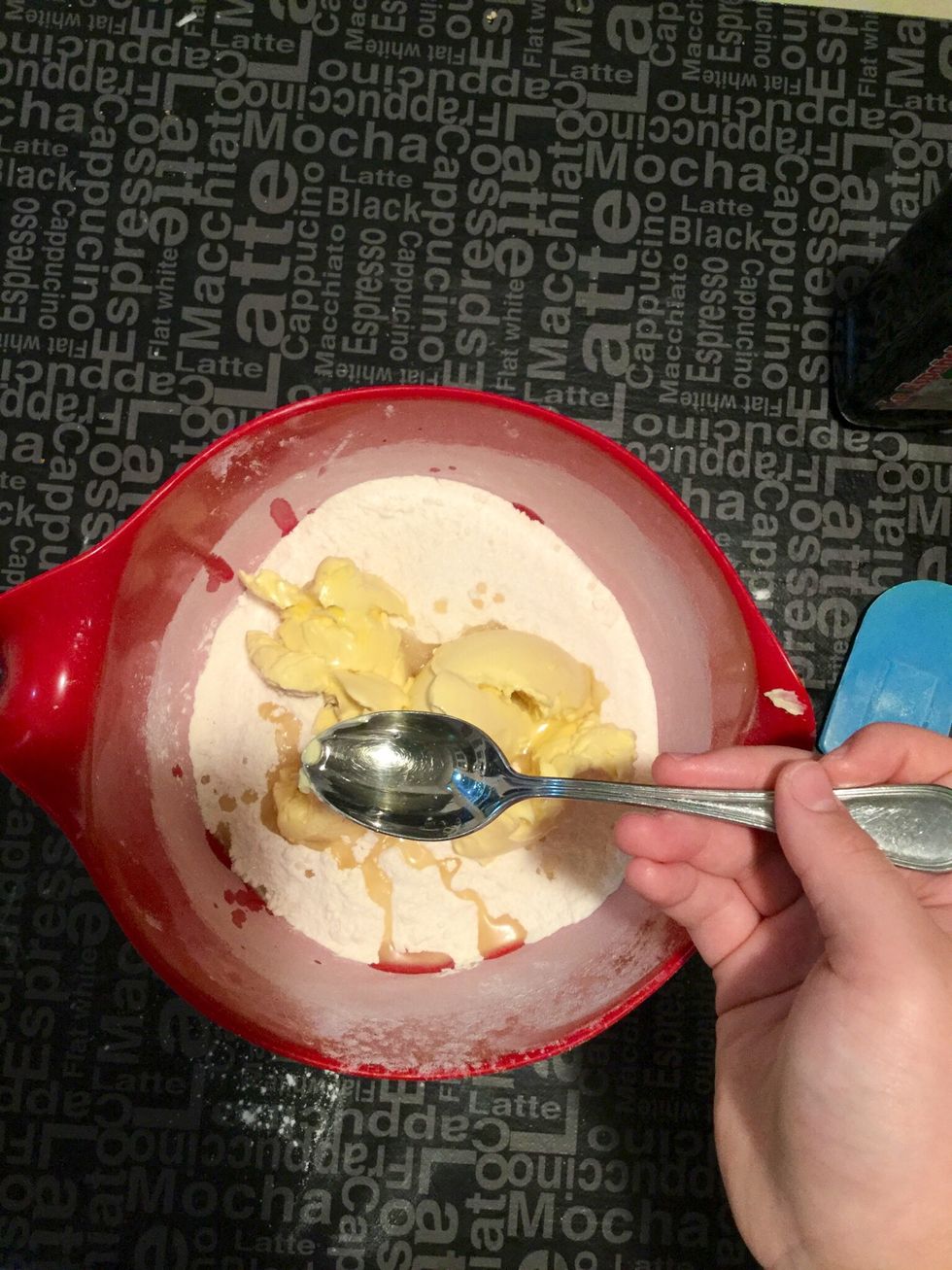 15. Grab out your vanilla essence and a clean tablespoon.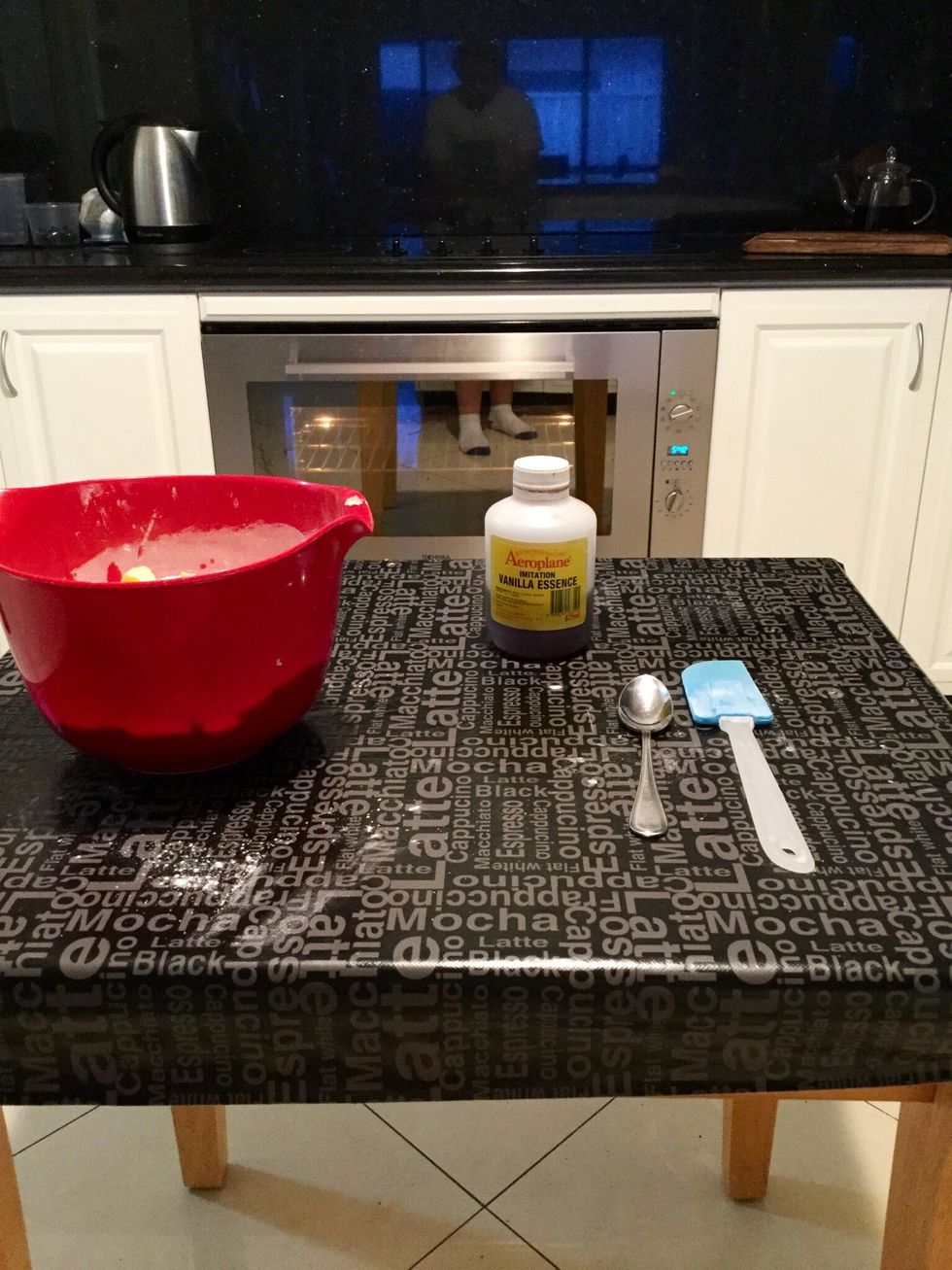 16. Measure out 1 1/2 table spoons of vanilla essence and then add it to your mix.
17. Grab your eggs and a spatula.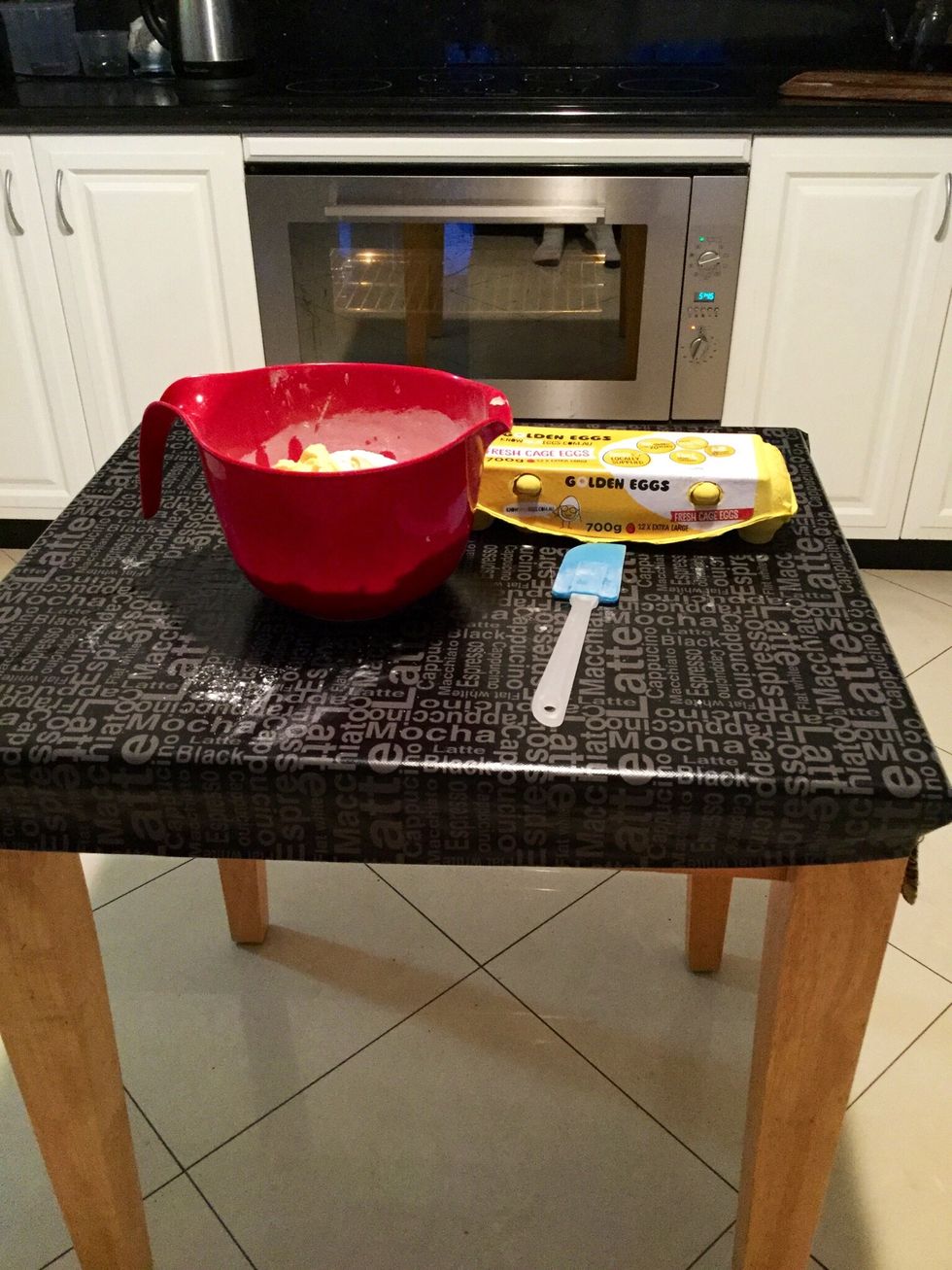 18. Get out two eggs for your mix.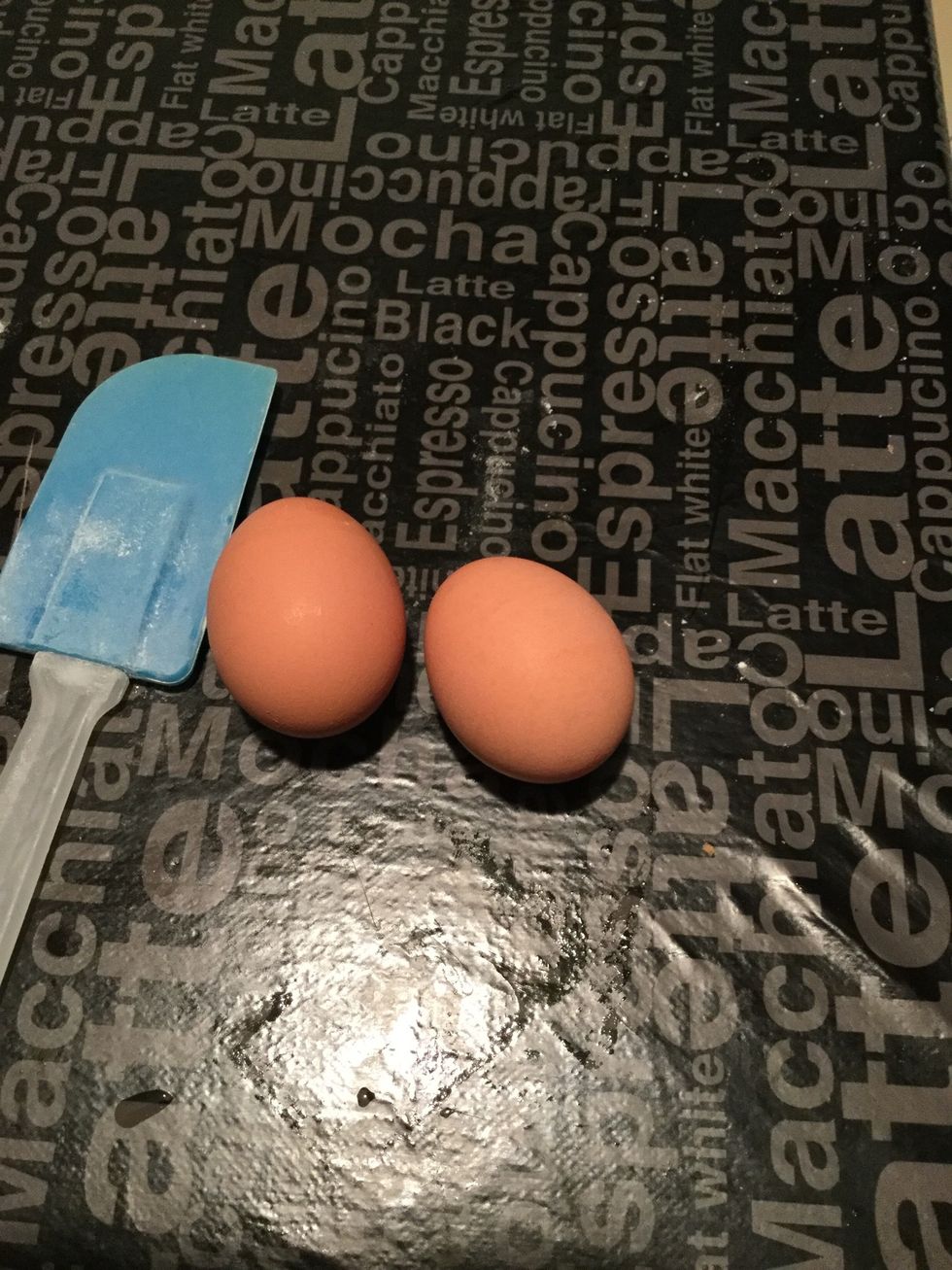 Once you've mixed it all up after adding your milk it should look like this.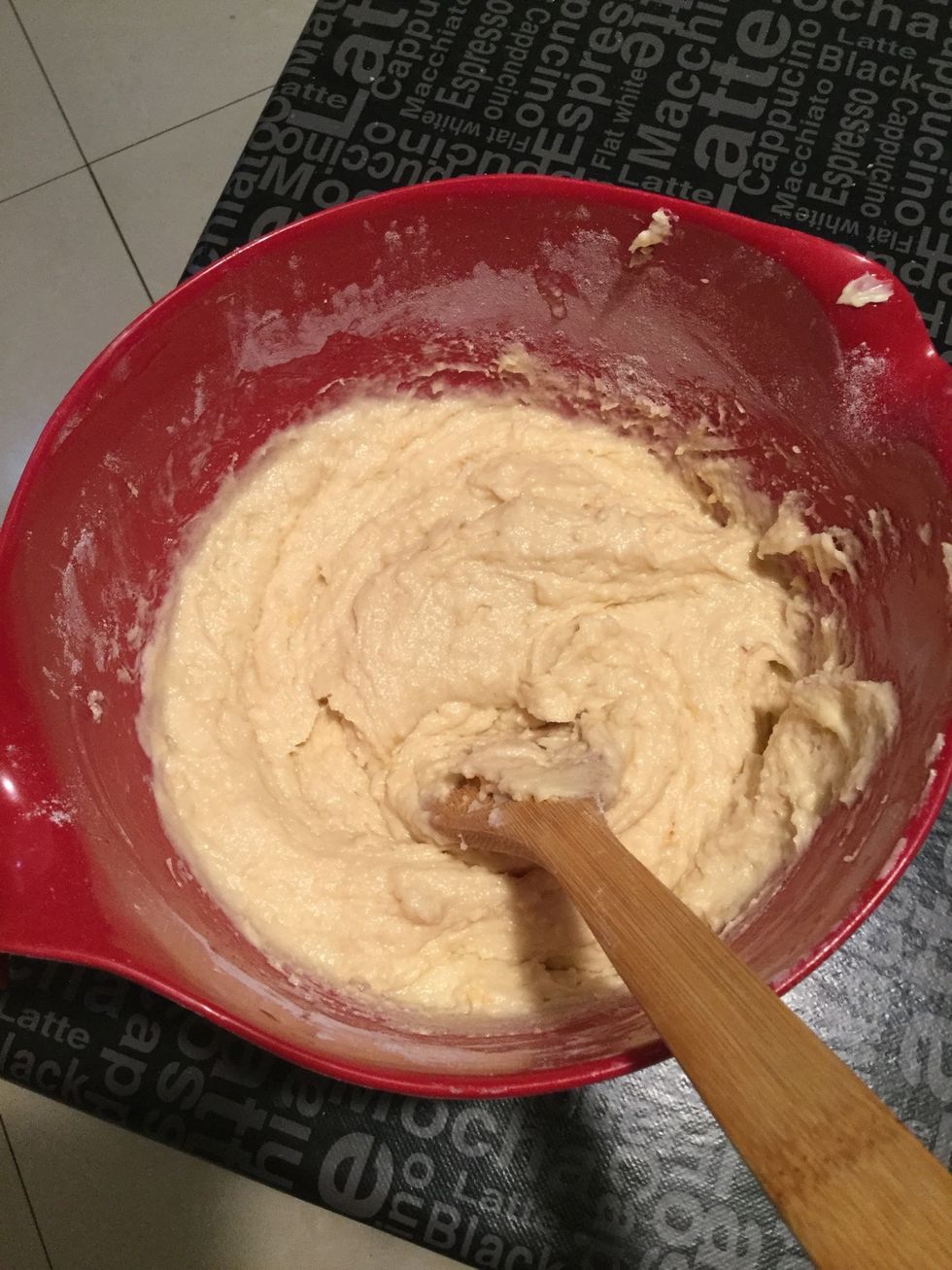 22. Grab out your M&Ms
22. Add in 100g of the M&Ms into your bowl and then start to mix.
23. Grab a spoon and your tray out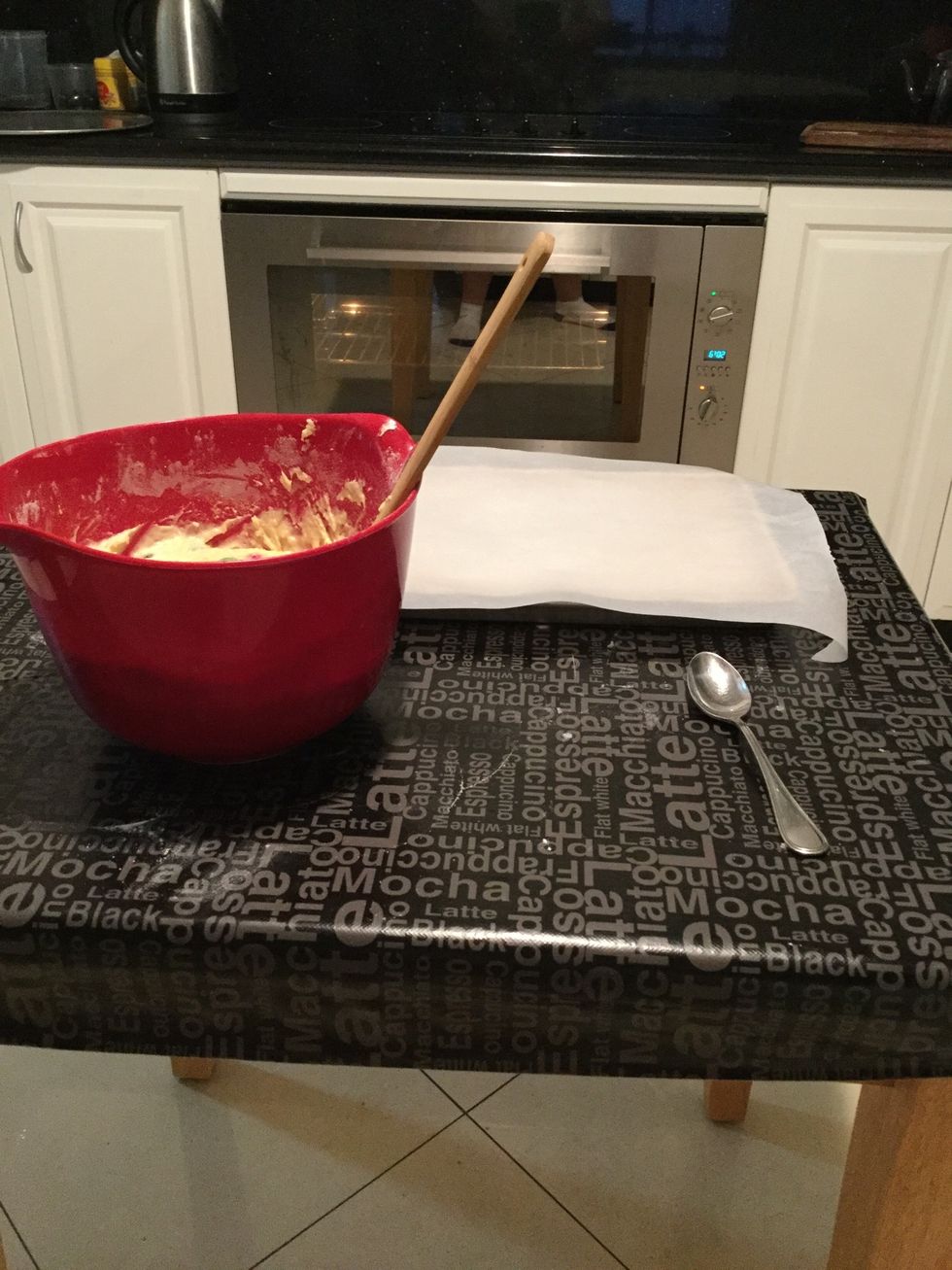 24. Scoop up a table spoon of the batter and then add it onto your tray starting from the top right and then work your way to the left.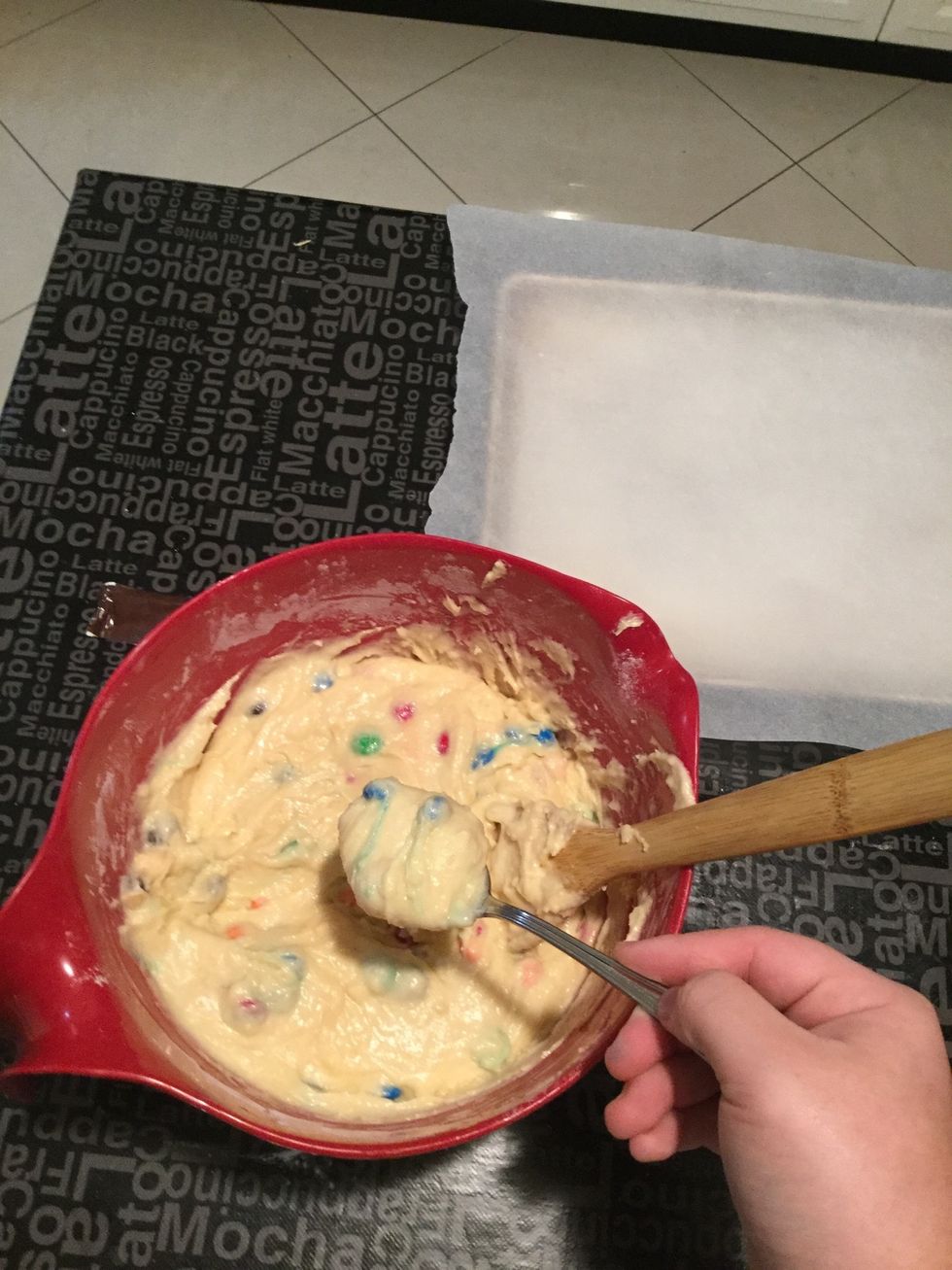 It should look sort of like this.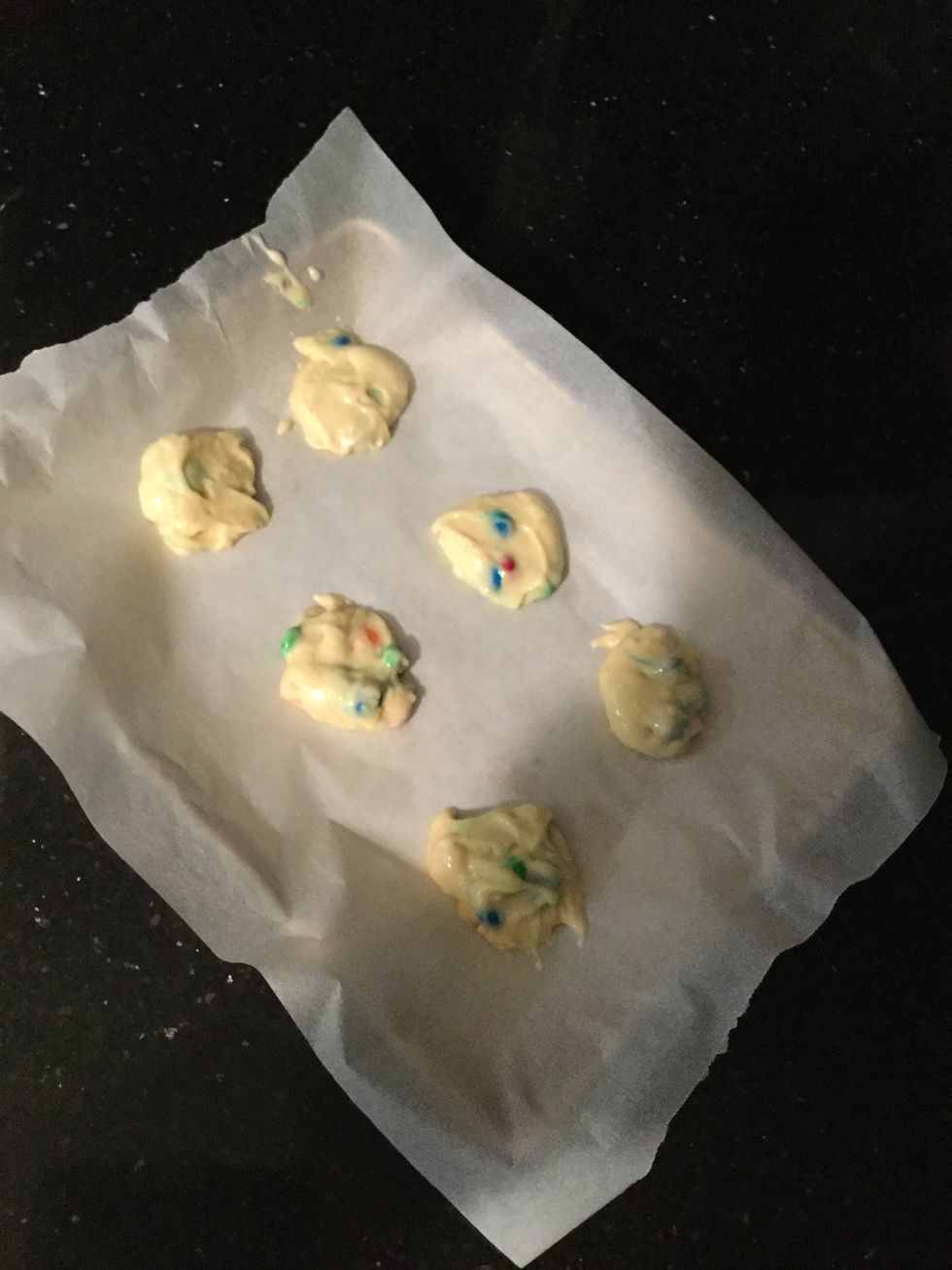 25. Grab a tea towel and add your tray into the oven for approximately 10-15minutes
26. If there's no room on your first tray, grab out another tray and do the same thing as your first tray.
Finished product
When you take your cookies out of the oven they should look like this, nice crunchy chewy M&M cookies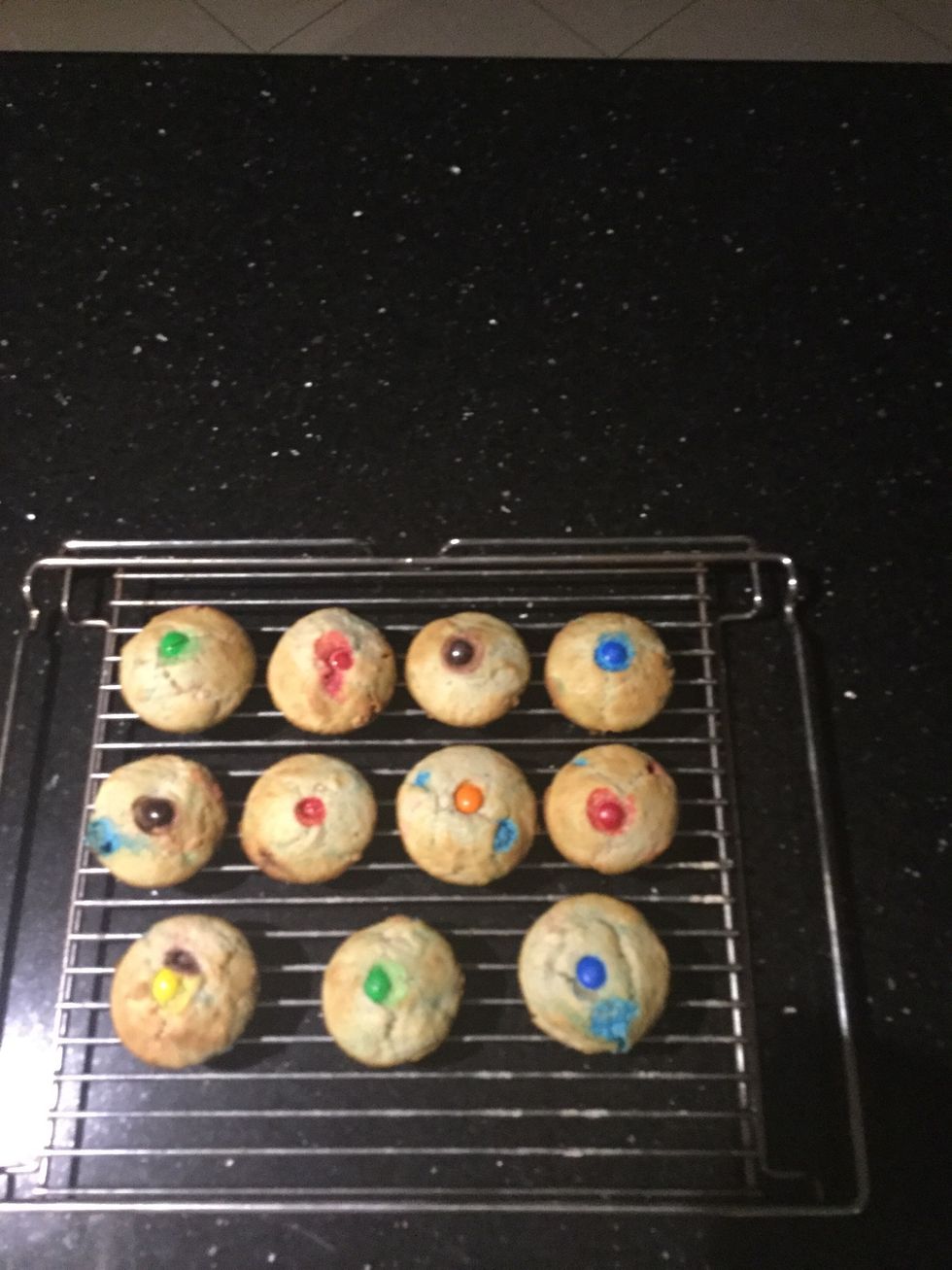 Thank you for watching 🍬🍫🍪📺
Ingredients
1 cup of soft butter
2 cups white sugar
2 eggs
4 1/2 cups self raising flour
100g M&M
2 table spoons of oil
1 cup of milk
2 tablespoons of vanilla essence
MATERIALS:
Large mixing bowl
Spatula
Spoon
Cup
Coffee mug
Medium size metal tray
Baking paper
Oven
Yourself