~ The Matos family recipe ~ Sofrito is a combination of very aromatic ingredients to season soups, stews, beans or to flavor rice. Used in the latin american kitchen.
73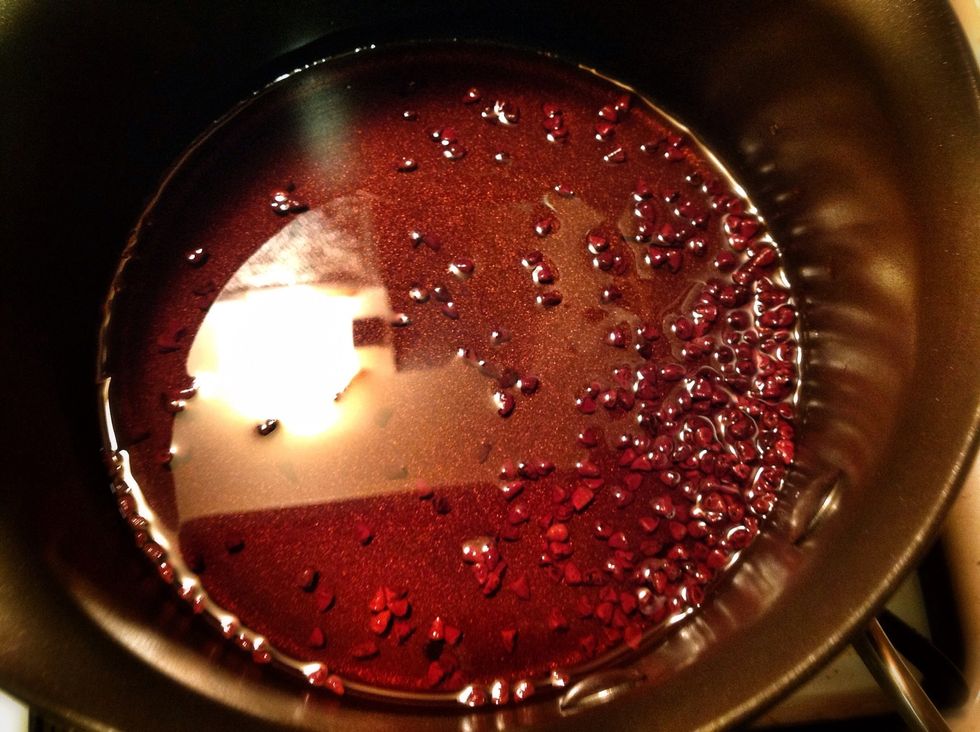 Prepare the Annatto oil by heating up 1/2 cup of olive oil with 2 tablespoons of Annatto seeds in a pot and sautée them over low heat until the oil turns red. The seeds need to "crackle" a little.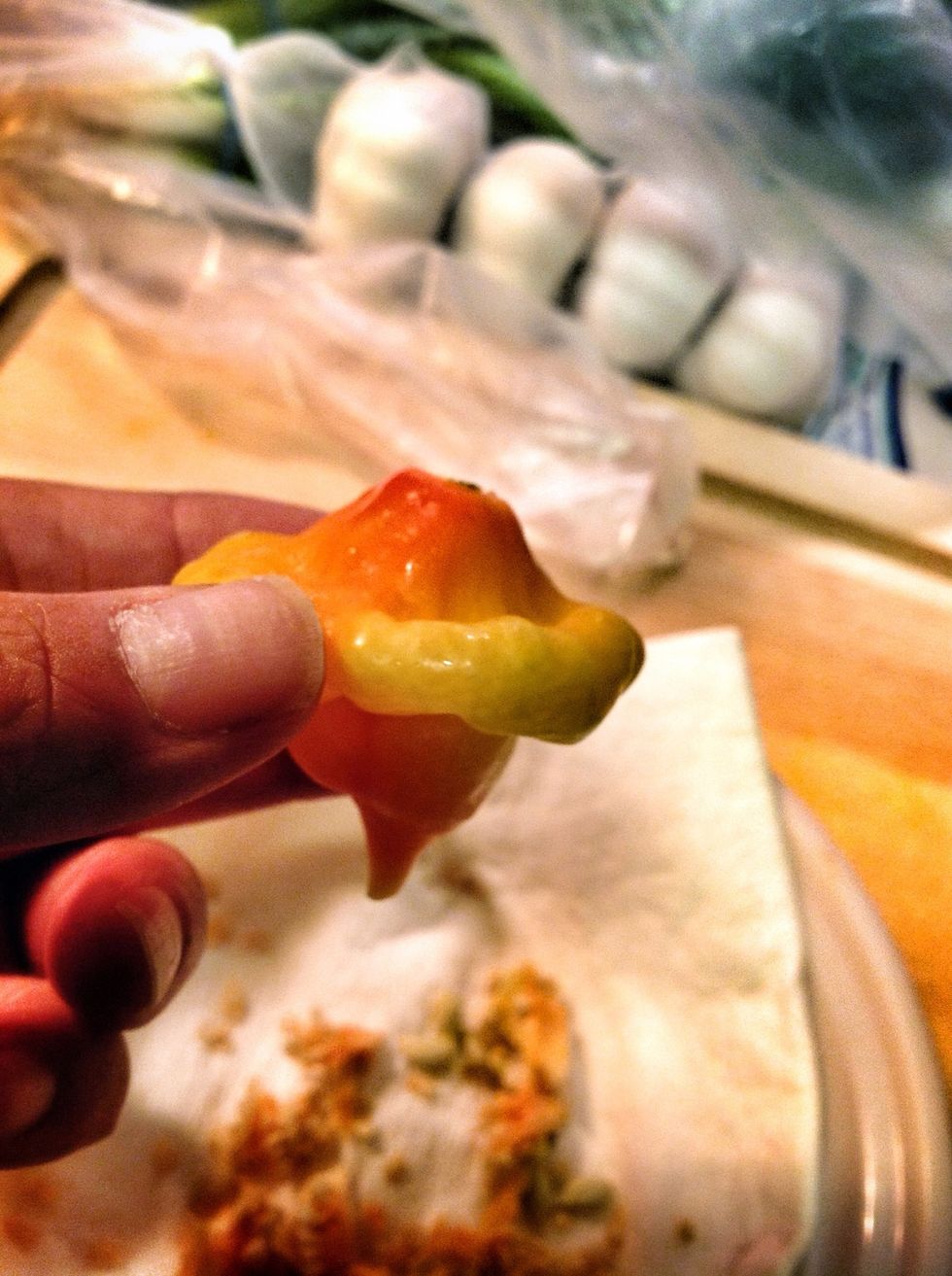 Discard all the seeds of the peppers.
Cut all ingredients roughly and put them into the blender!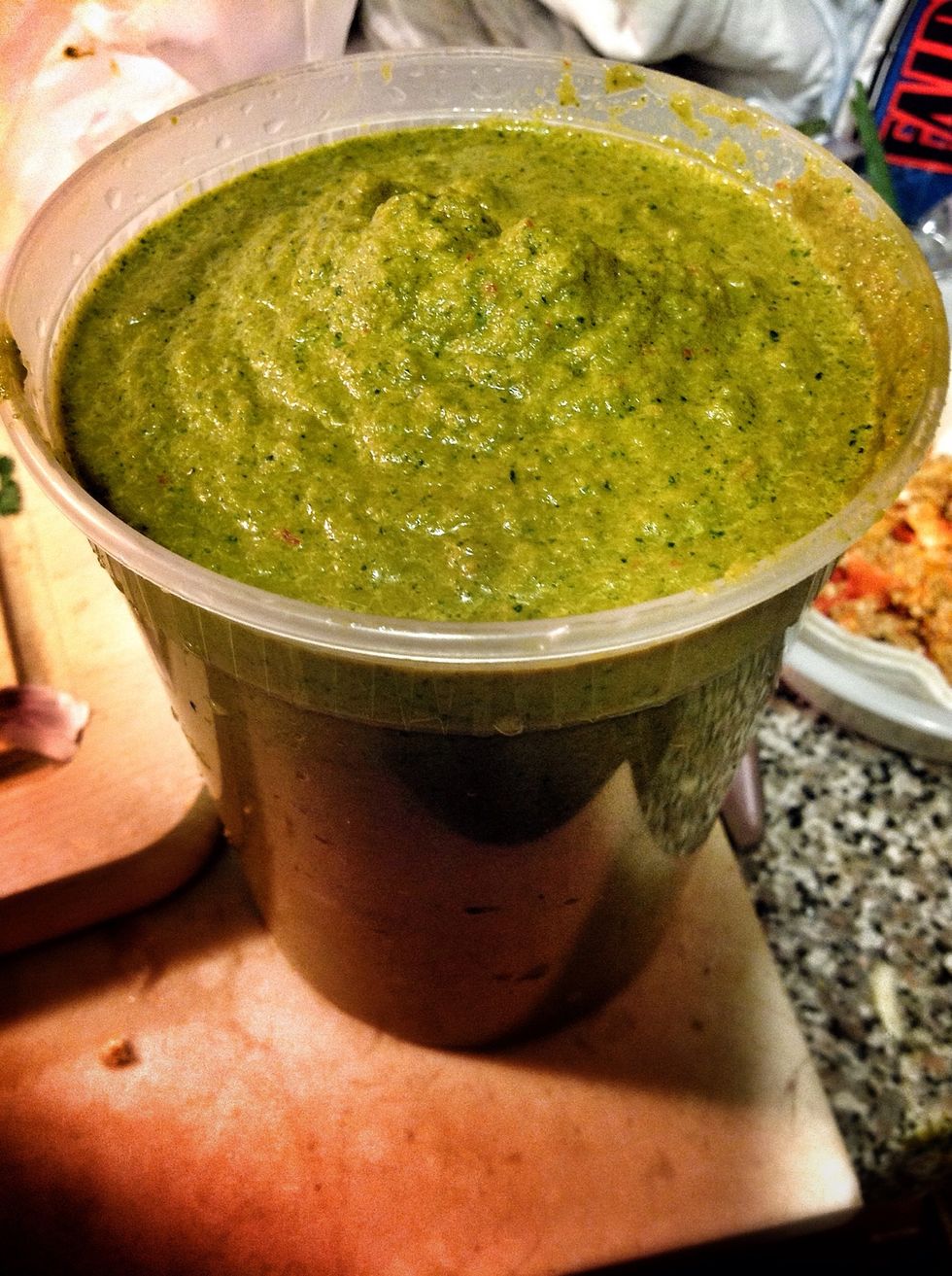 Blend thoroughly until puréed.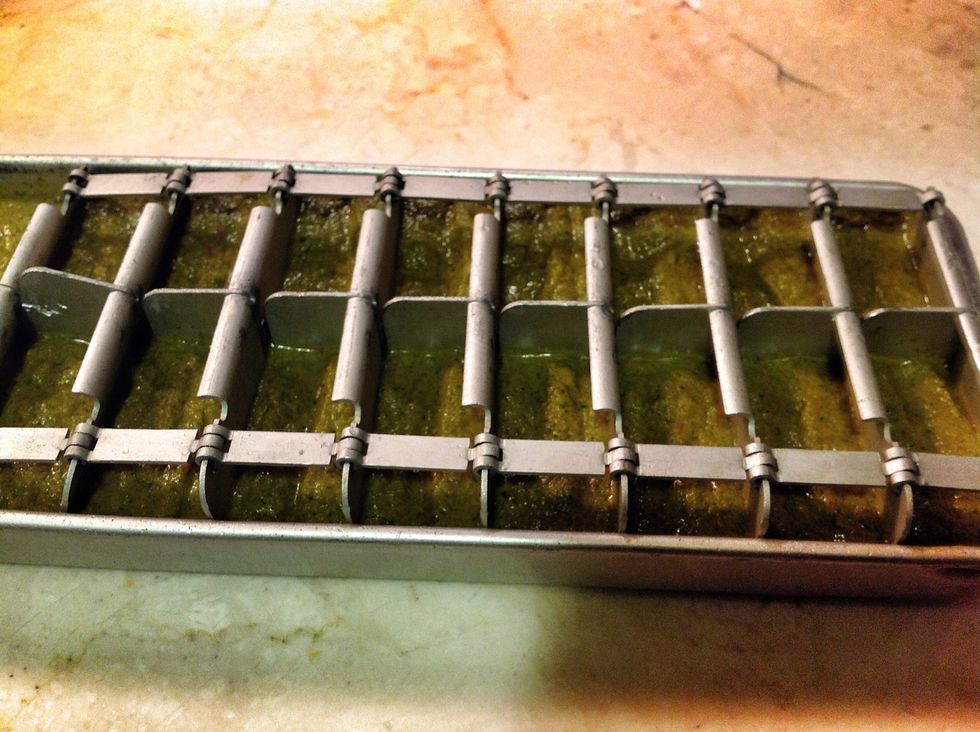 For later use, freeze the final product into ice cube trays. Then put the frozen cubes into plastic baggies.
5.0 heads garlic, peeled
4.0bnch culantro
2.0bnch cilantro
2.0bnch scallions
2.0 red bell peppers
2.0 green bell peppers
1.0lb Ajicito peppers
2.0 large spanish onions
1/2c Annatto oil
1.0 Blender