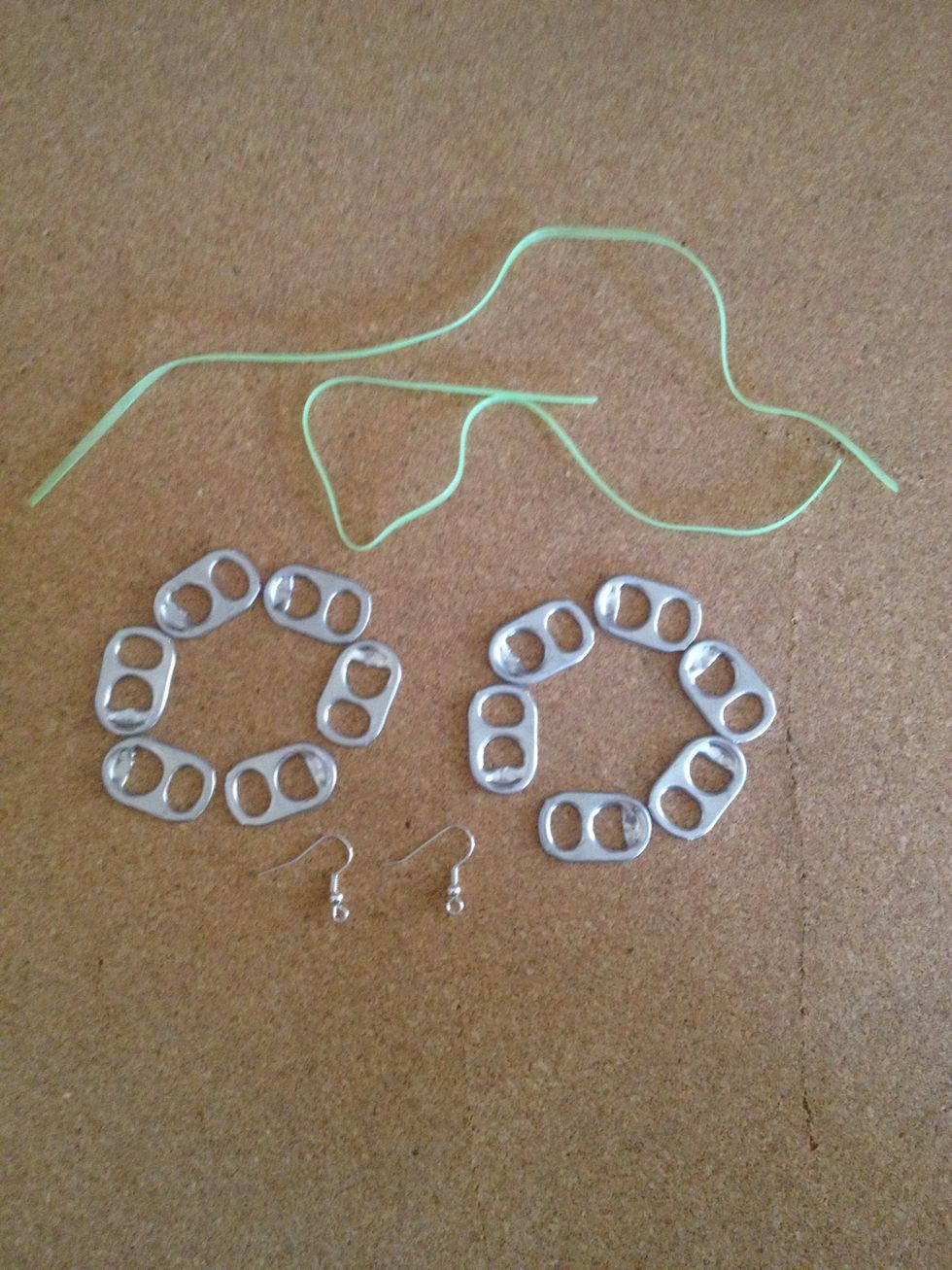 Here is what you will need to make the earrings :)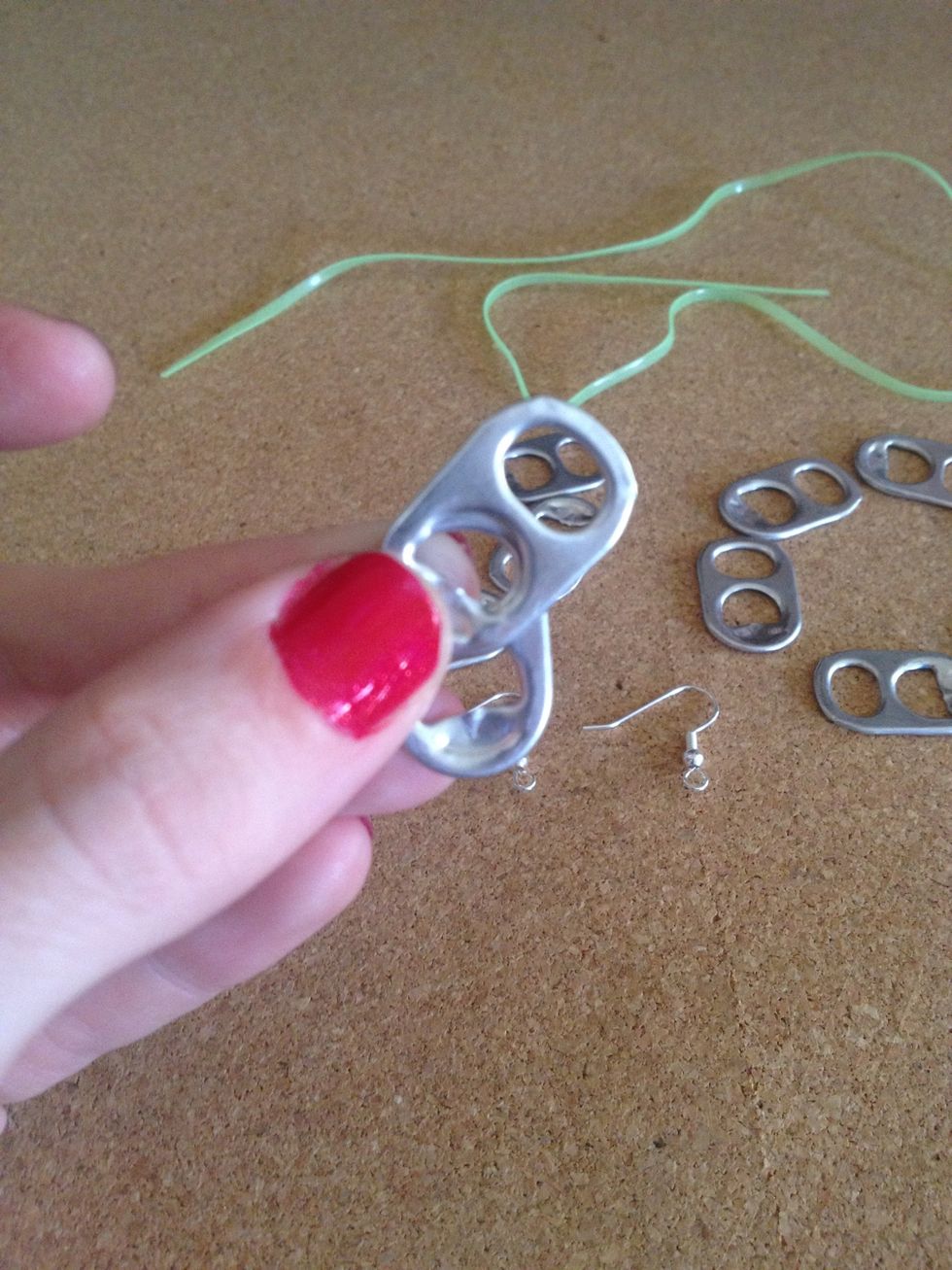 Take your first two tabs and put one on top of the other.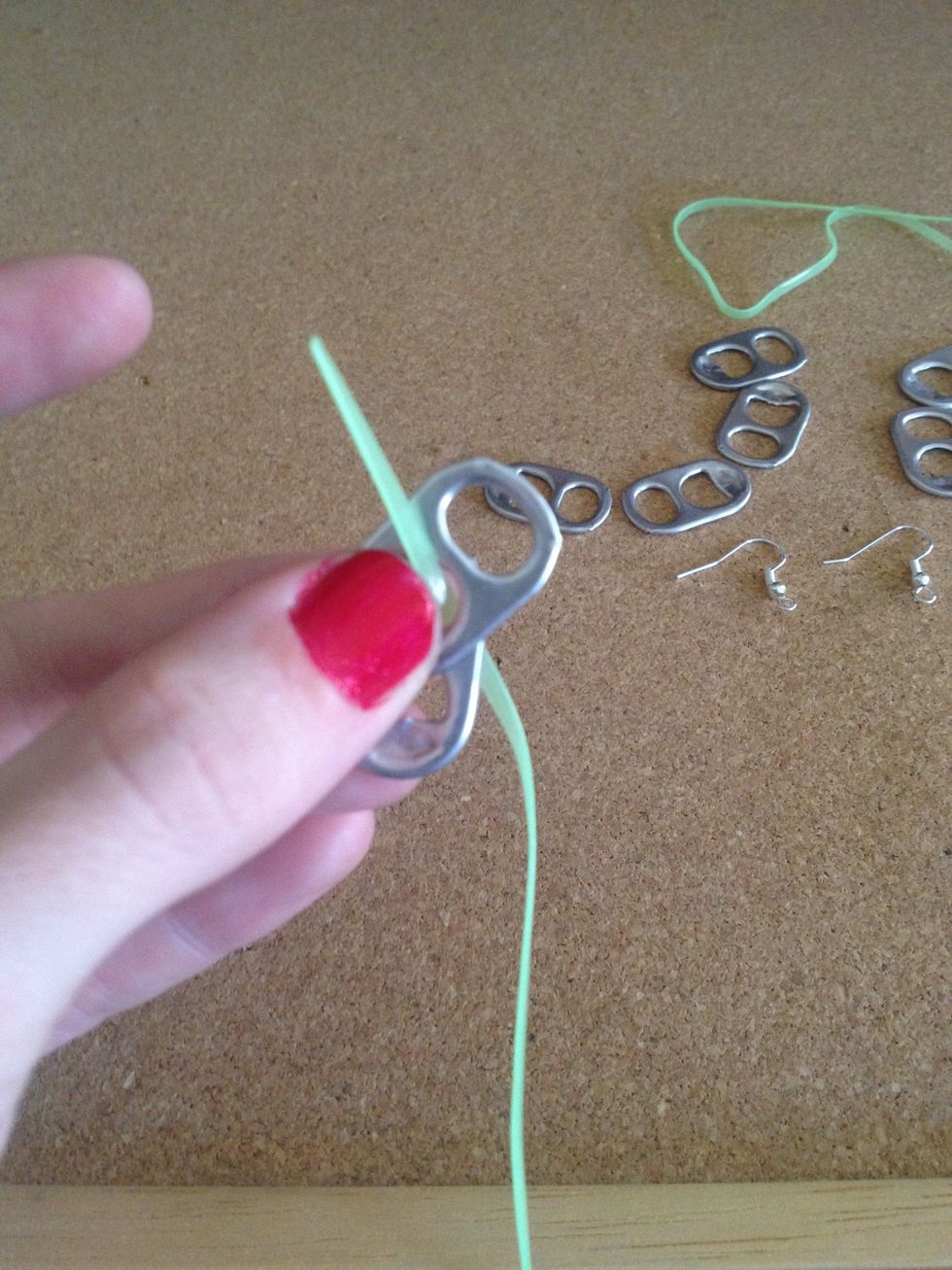 Take your material and put it through the holes that are on top of each other.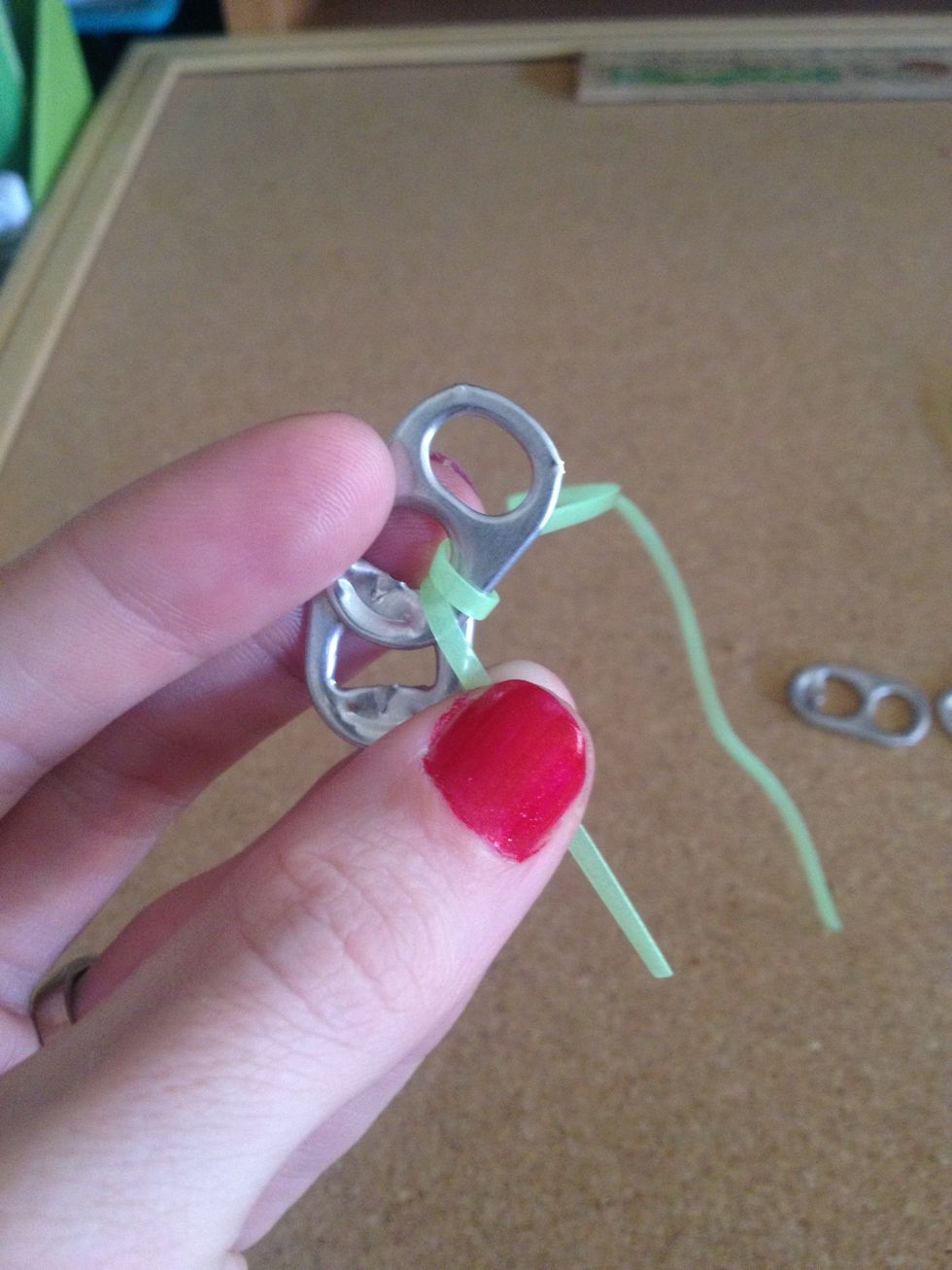 Take the tail and loop it through the whole one more time. Make sure you leave a tail because you will need this to tie the knot at the end.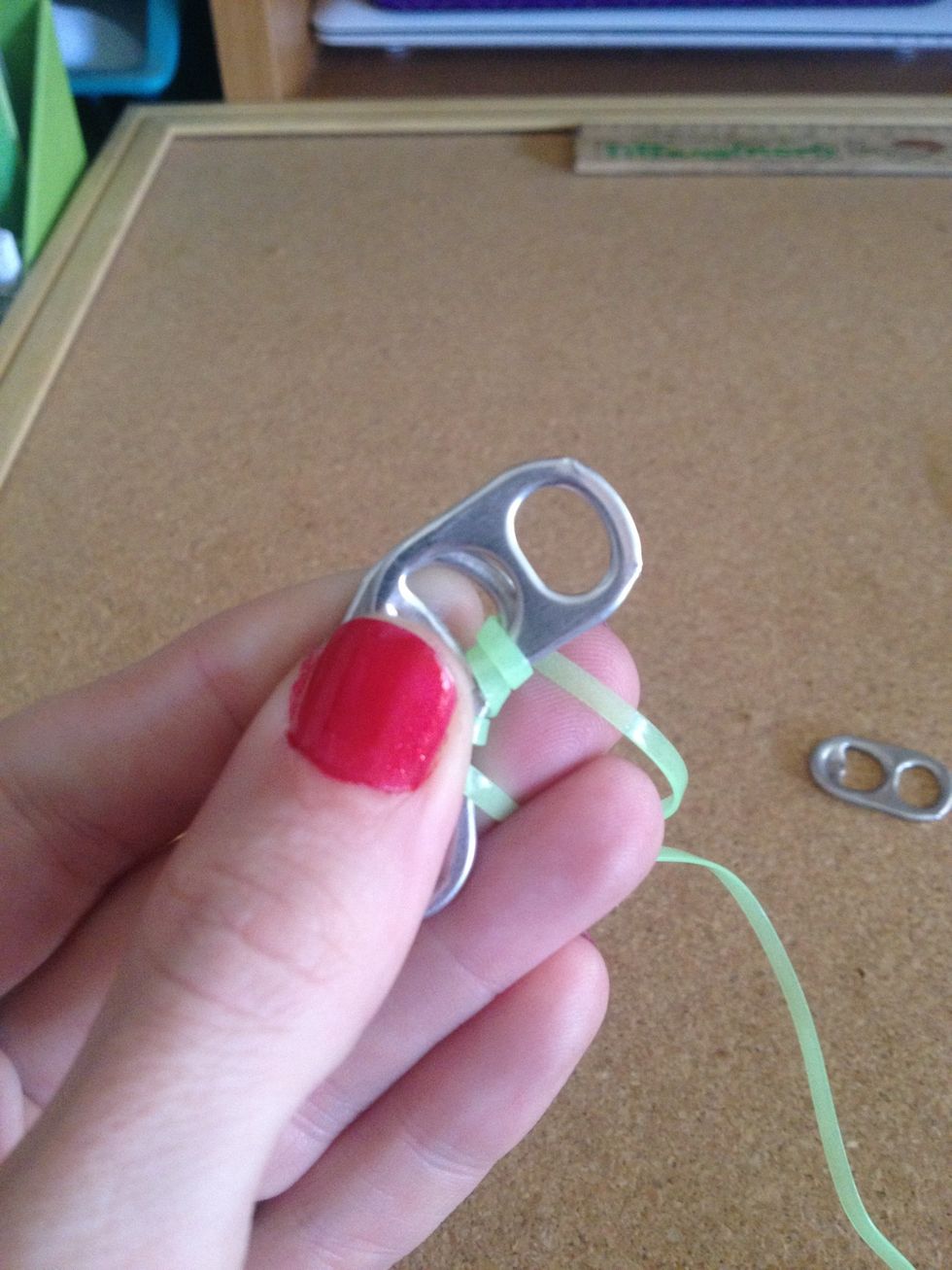 Take your third tab, place it in top of the second one and loop your material through the next holes.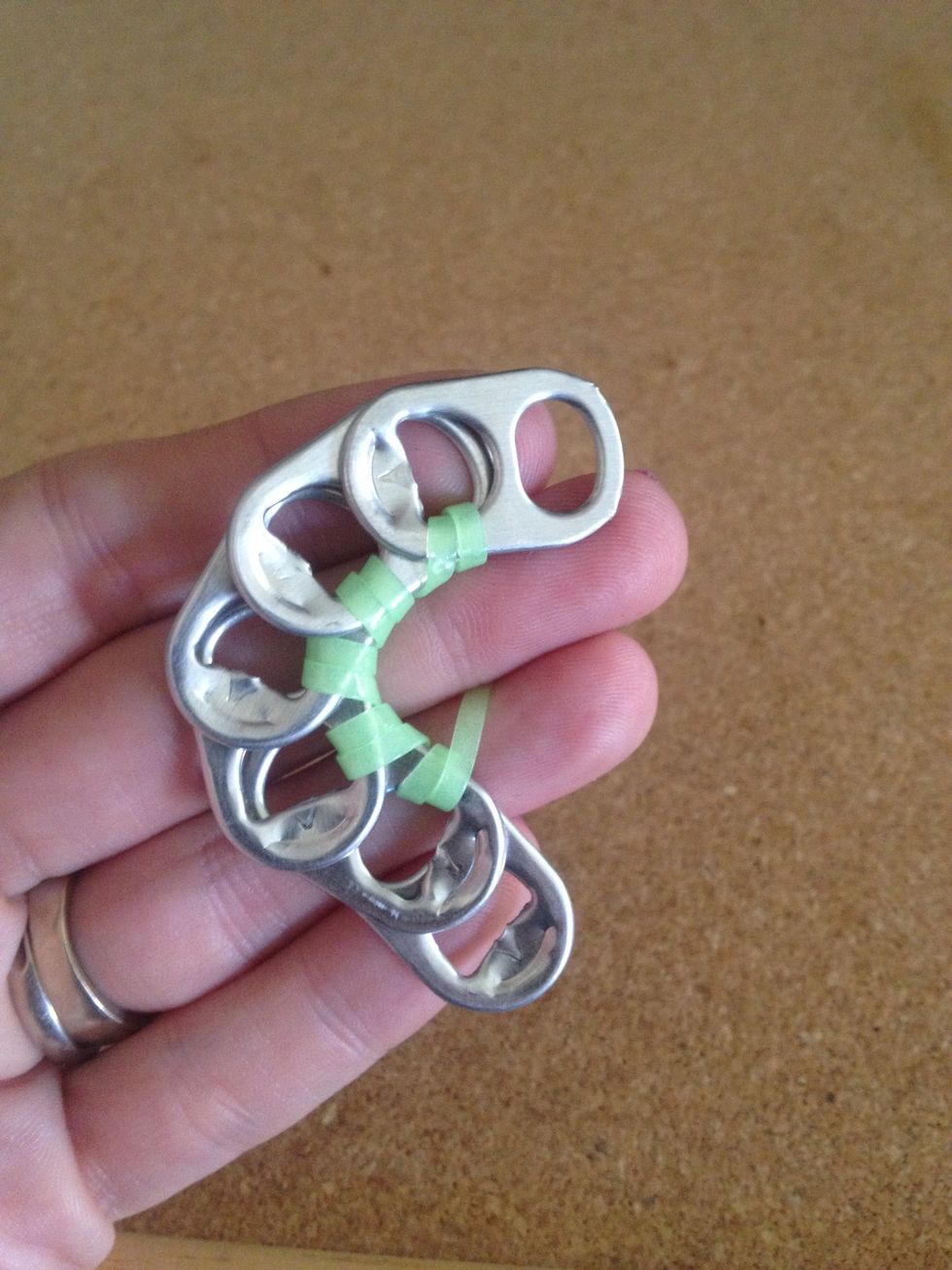 Repeat step 5 until you have six tabs connected together.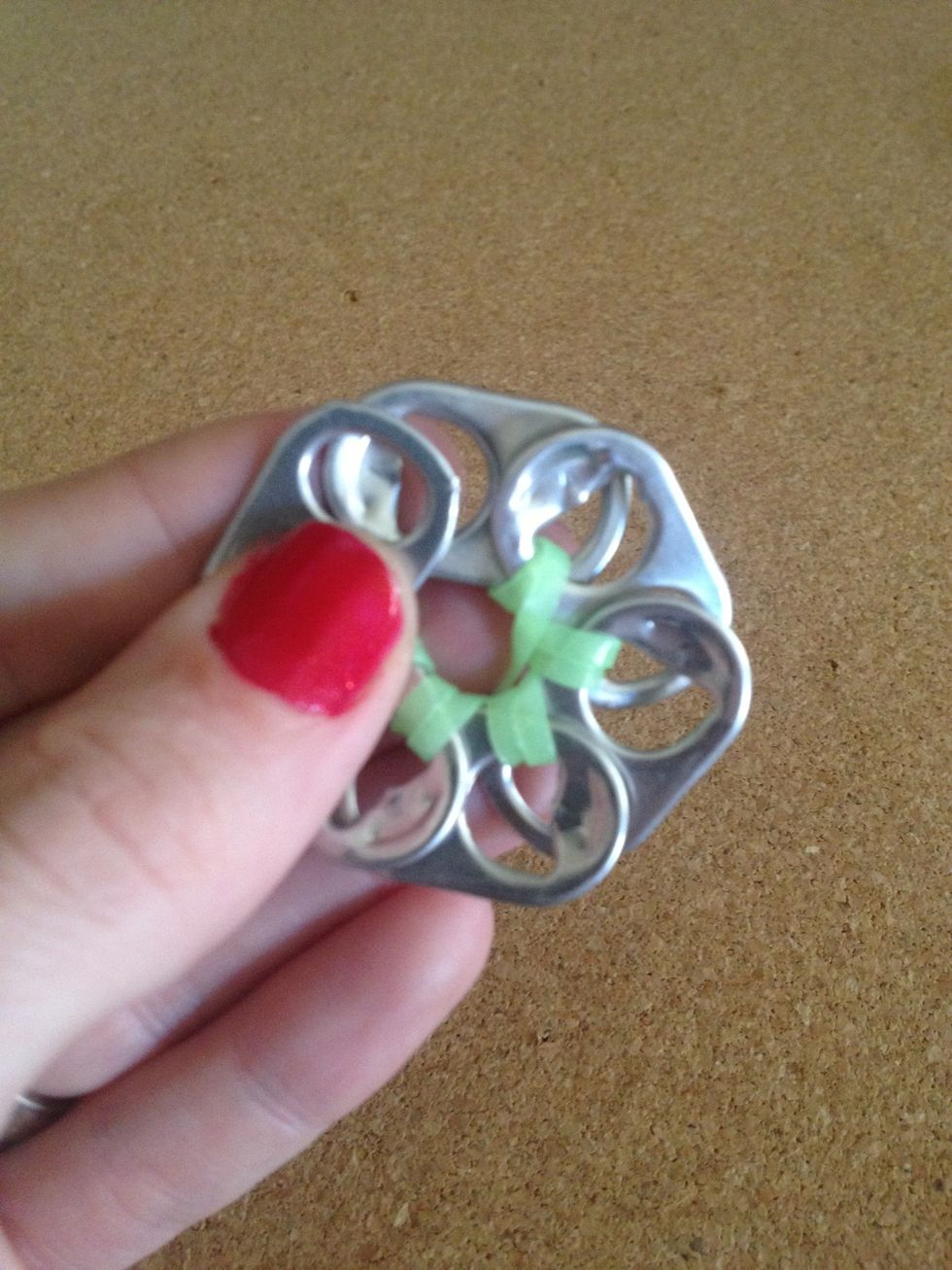 Now it time to form the flower. Put the sixth tab on top of the first tab.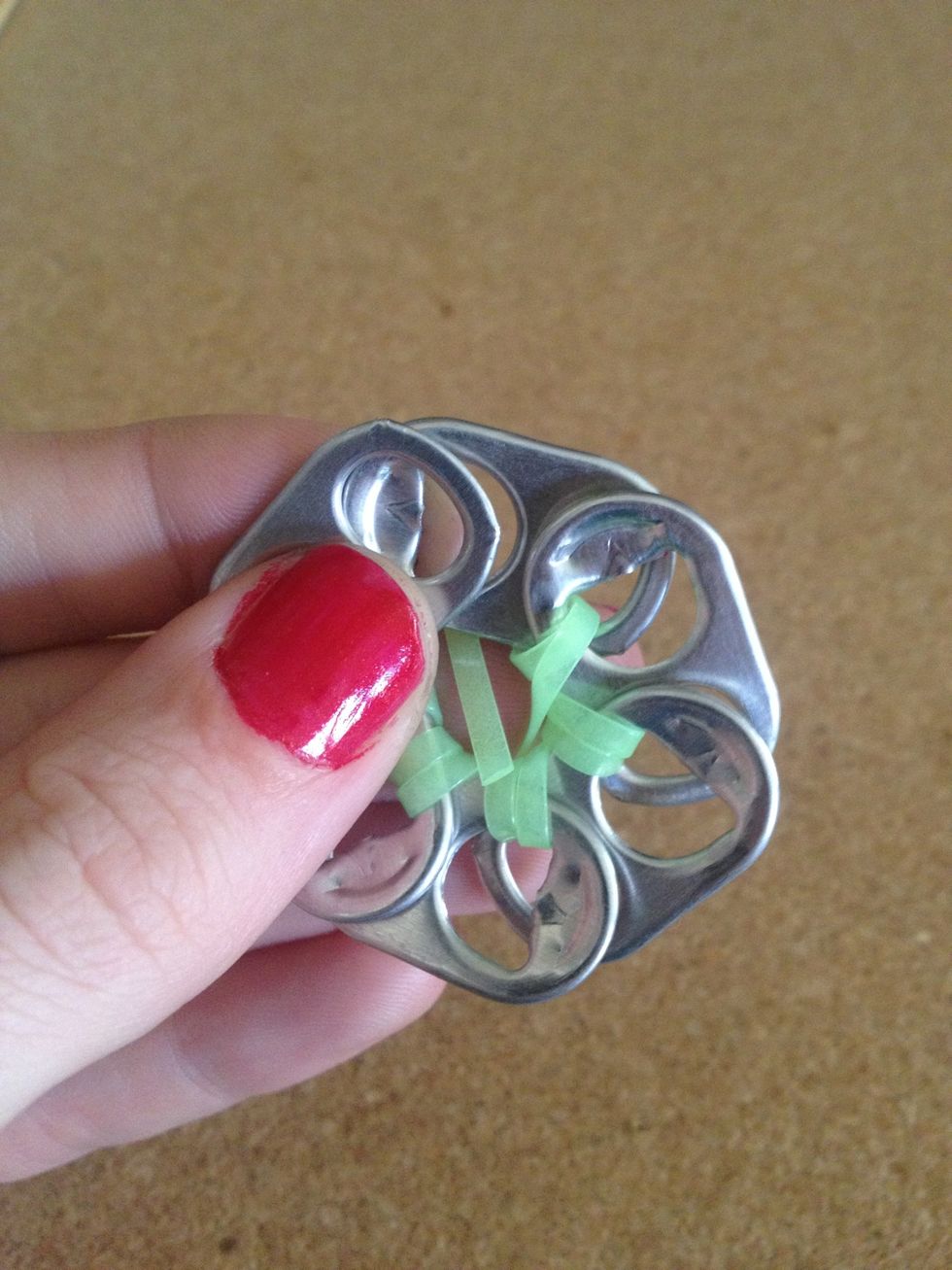 Take your material and put it through the center hole of the flower not the tabs.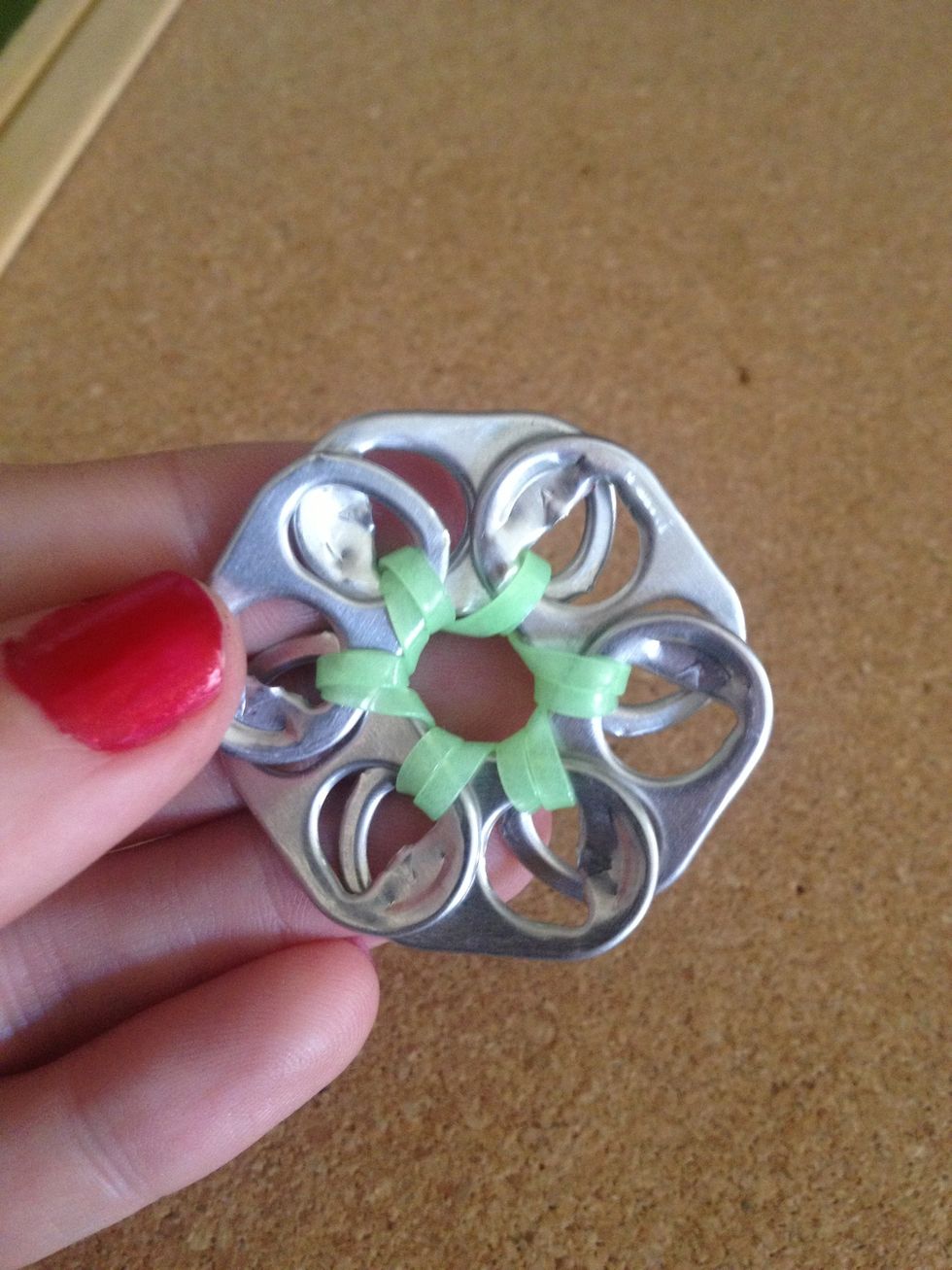 Loop the material through the last holes to context the flower together.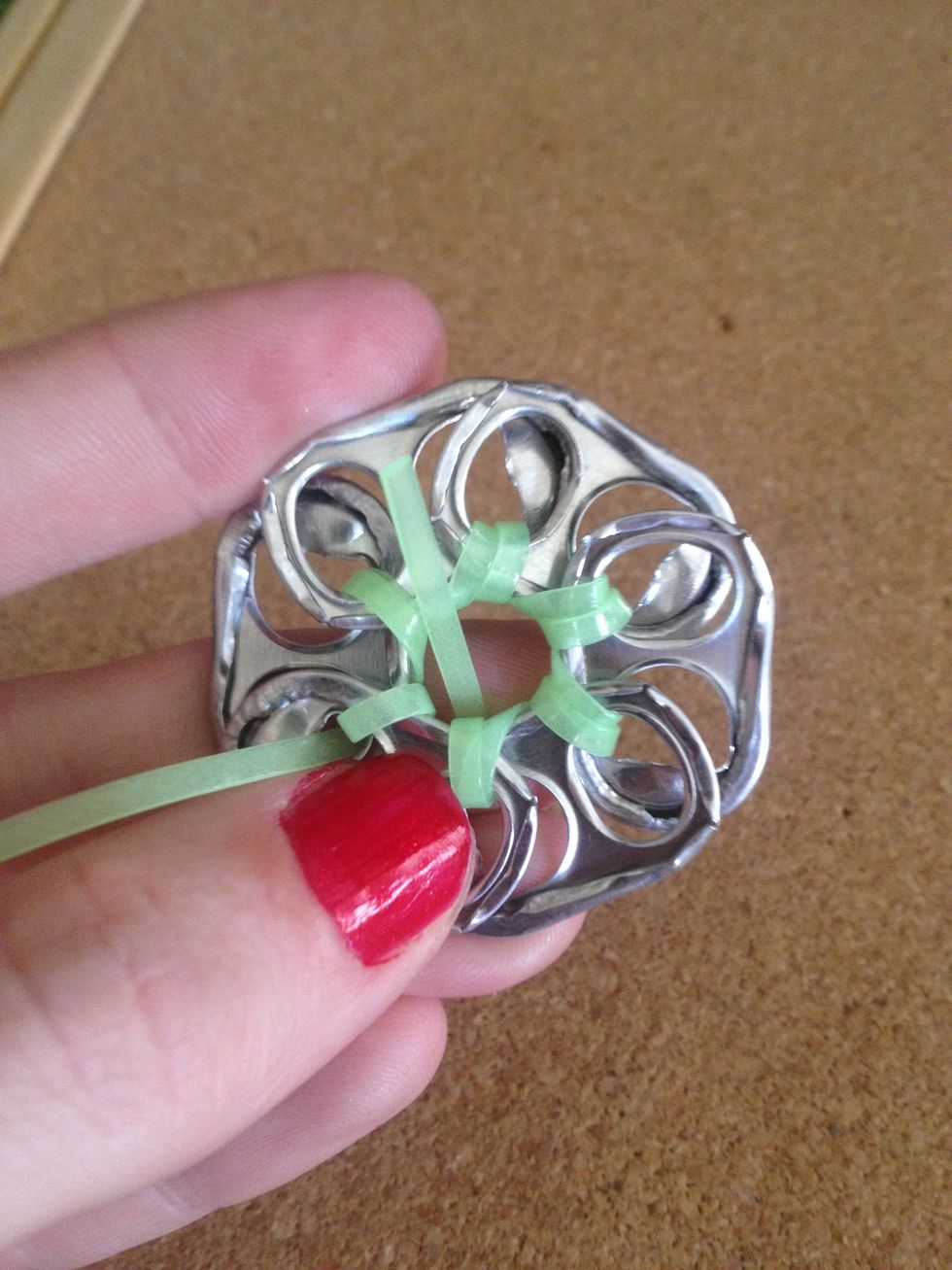 Take the ends of your material and tie two knots.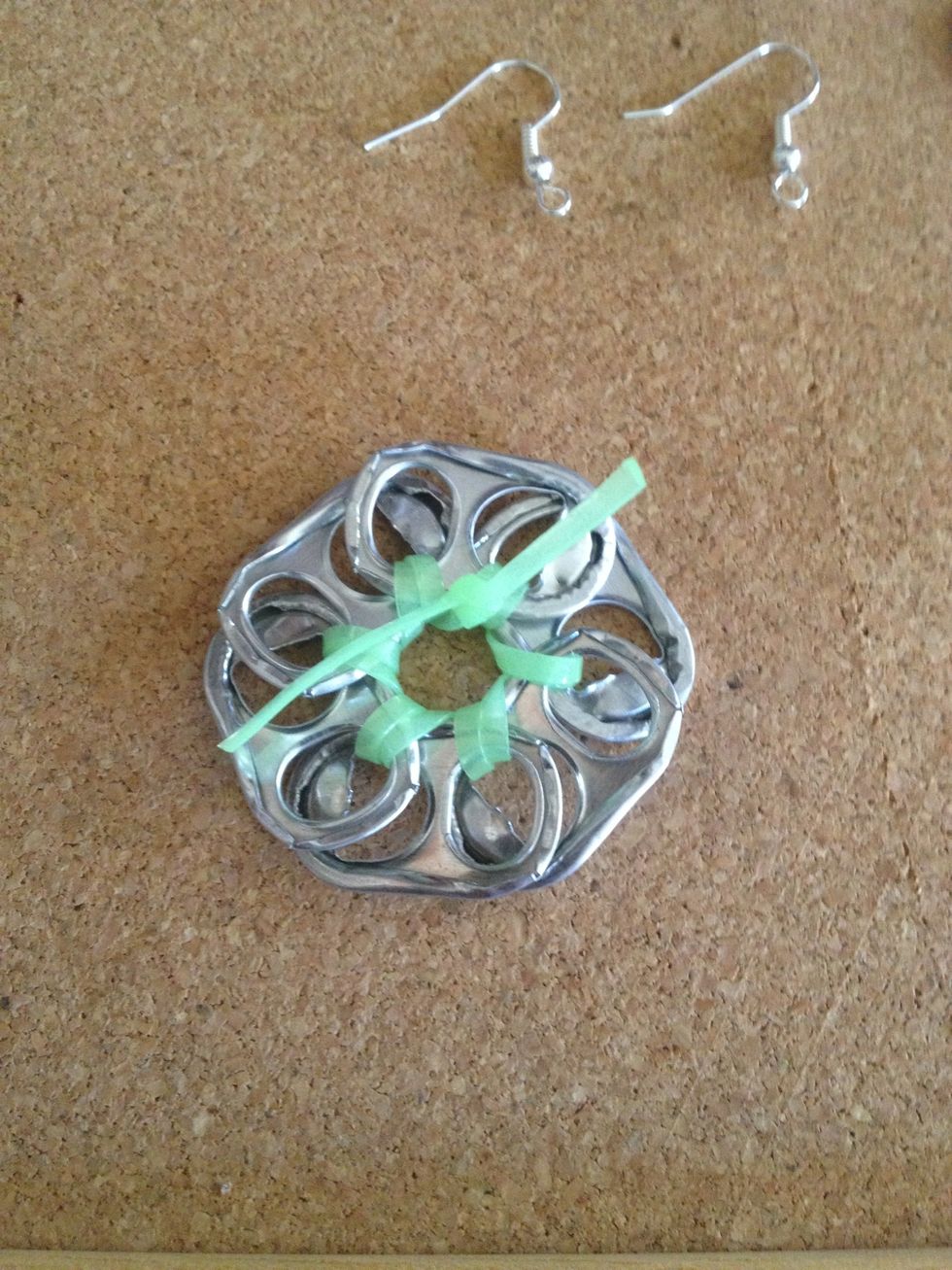 I like to put a little bit of super or crazy glue on my knots to make sure they don't come undone in the future. While we wait for that to dry lets make the other flower :)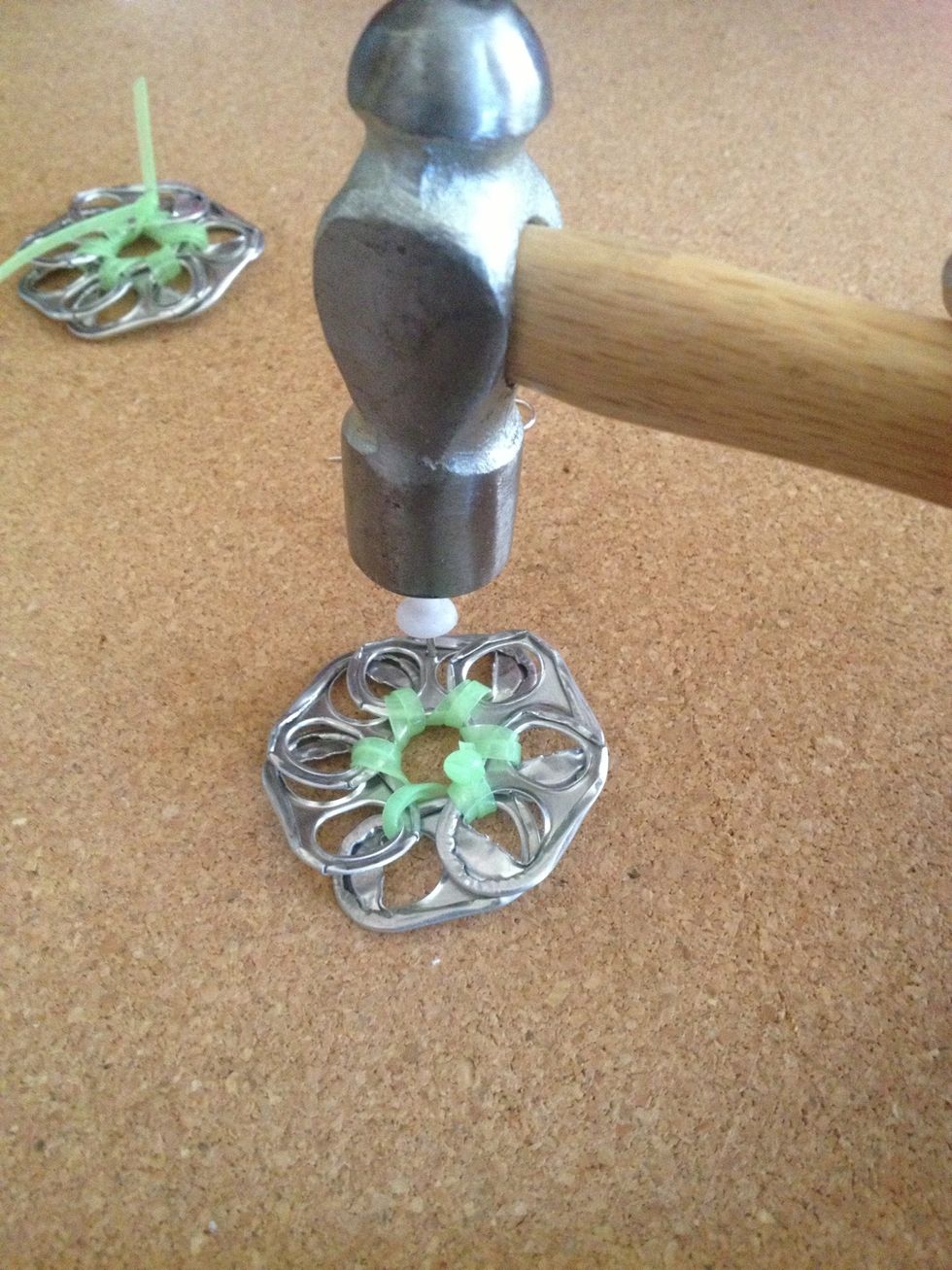 While the second one is drying lets hammer the hole for the earring hook. If you would like to see a step guide on how to do this please check out my how to make earrings guide!!
With the holes made on both flowers and the earring hooks put on they are set and ready to wear!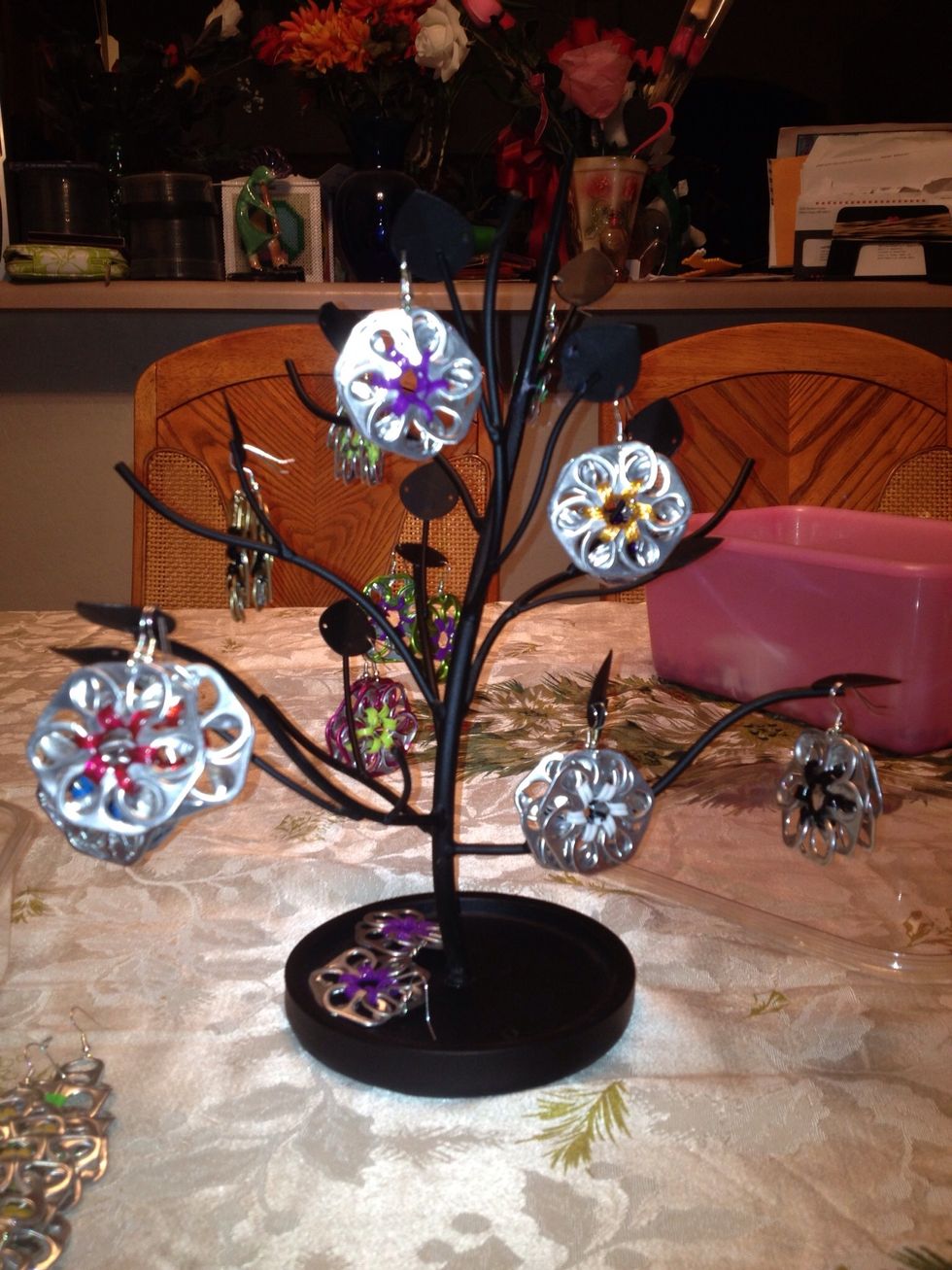 With a little practice these can be very fast and easy to make. I can make a pair in less than 7 mins. Also they are a lot of fun and can be decorated in any way that you like :)
I have to say that these earrings are not my original design. I got them from ambroset1990 on YouTube. If you would like to see a video on how these are made please check out her channel.
12 soda tabs
2-10 inch pieces of material
2 earring hooks
Super glue
Thumb tack
Hammer
Needle nose pliers
Tiffany Dahl
I am a mother of 3 and a crafter by nature. I love making bracelets, earrings and working this soda tabs!