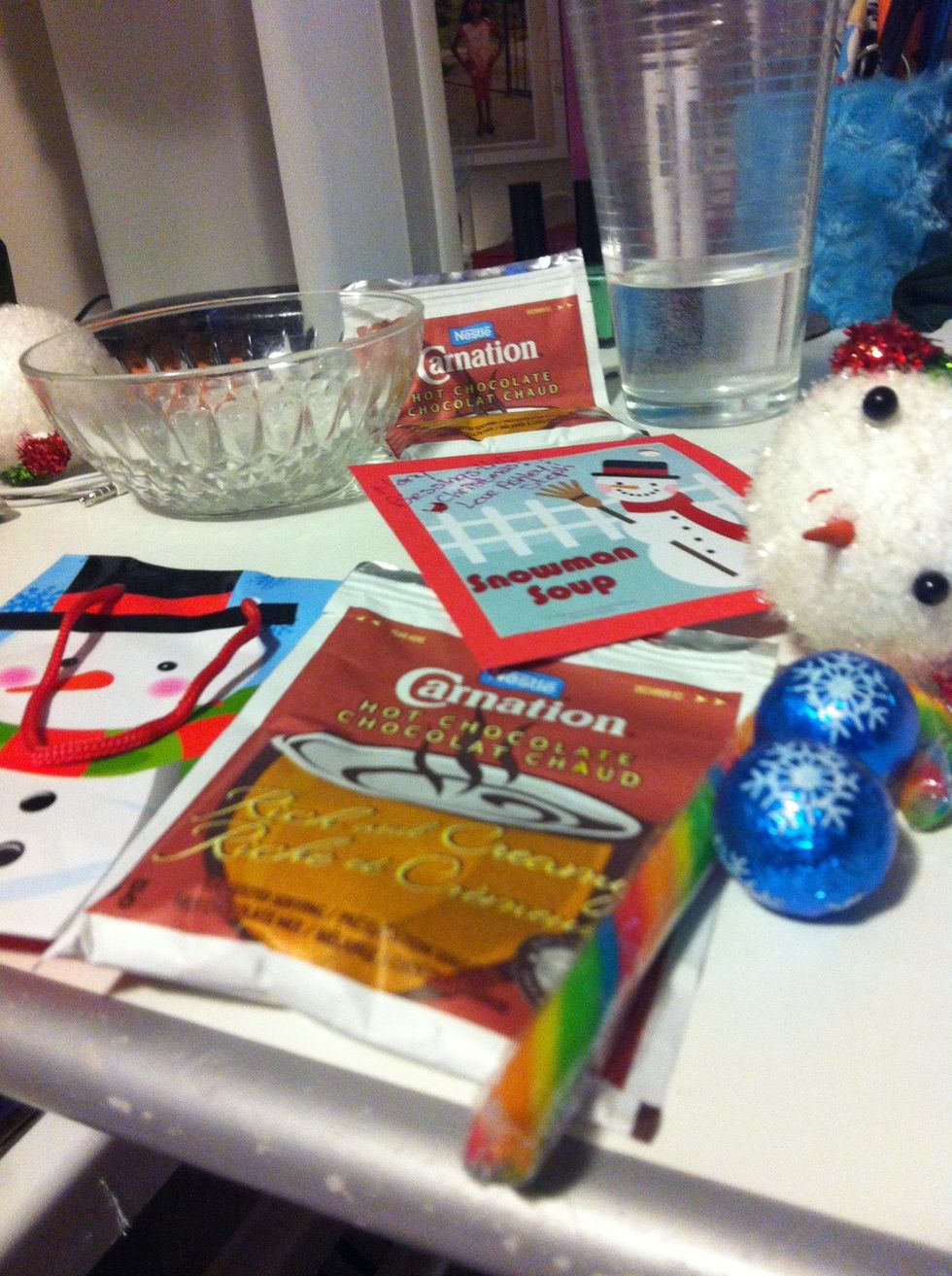 Gather your supplies!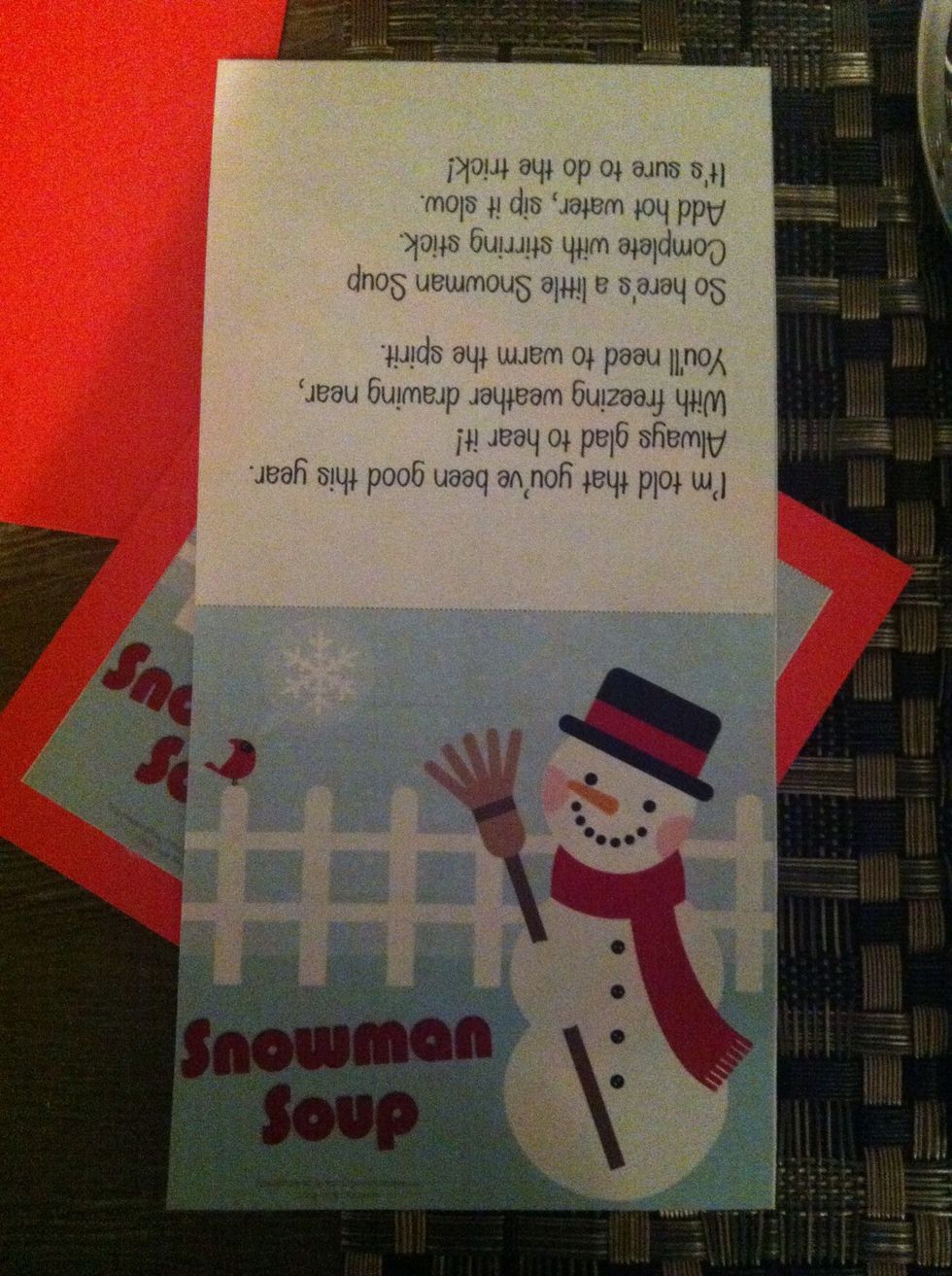 Glue the snowman soup poem onto the card stock to make it more durable
I put the picture on one side and the poem on the other!
Put the hot chocolate, chocolate balls, and candy cane into the bag
Just tie the poem and the ornament to the bag and you're done!
1.0 Candy cane
2.0 Chocolate balls
1.0 Hot chocolate packet
1.0 Mini gift bag
1.0 Snowman ornament
1.0 Snowman soup poem (downloaded from the Internet)
Cardstock as a background
Ashley Meyers
I'm in nursing school. Not nursery school like most people think....but I'm okay with that.