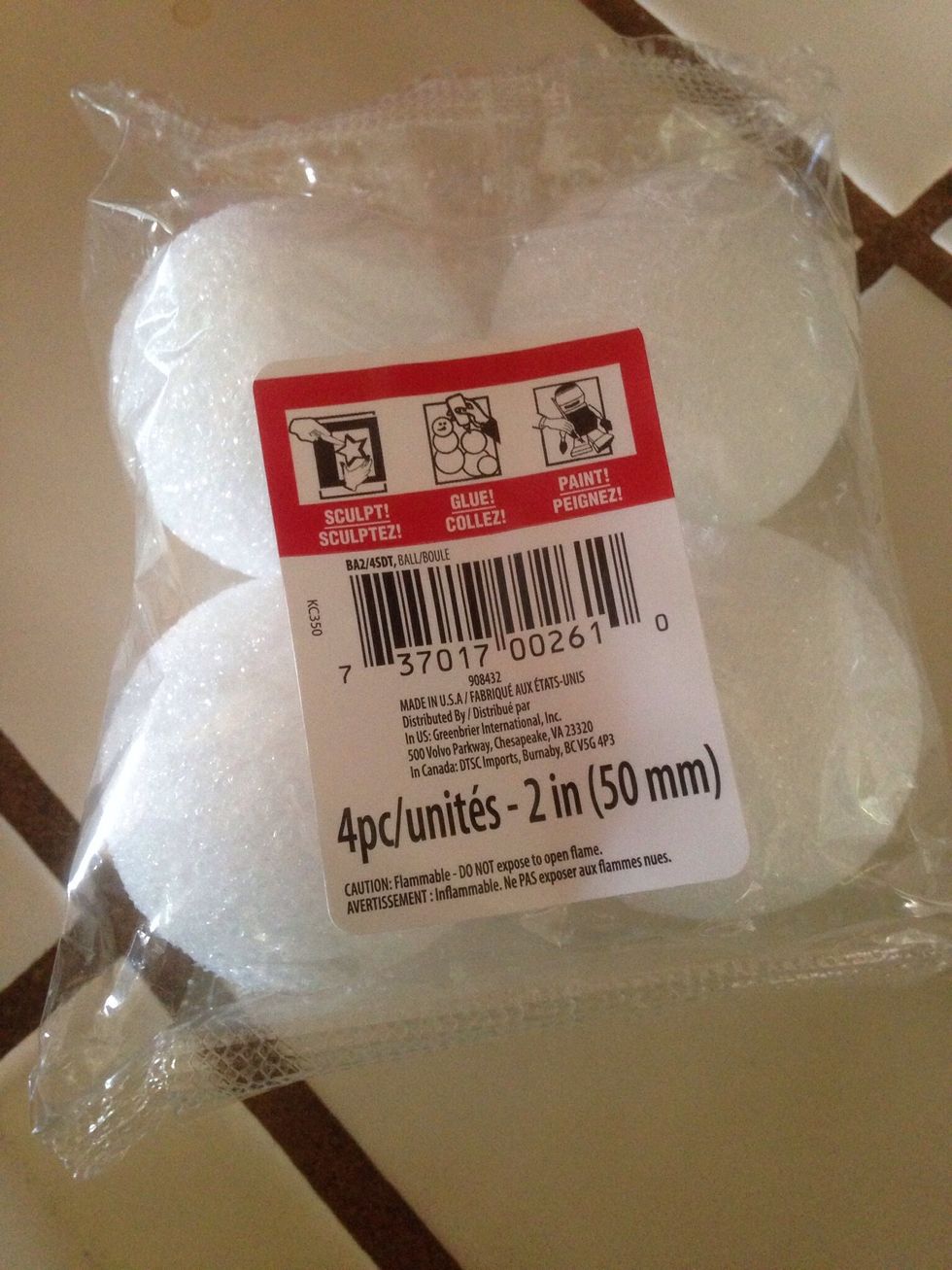 There are a variety of sizes to choose from. Lucky for me, I had these on hand.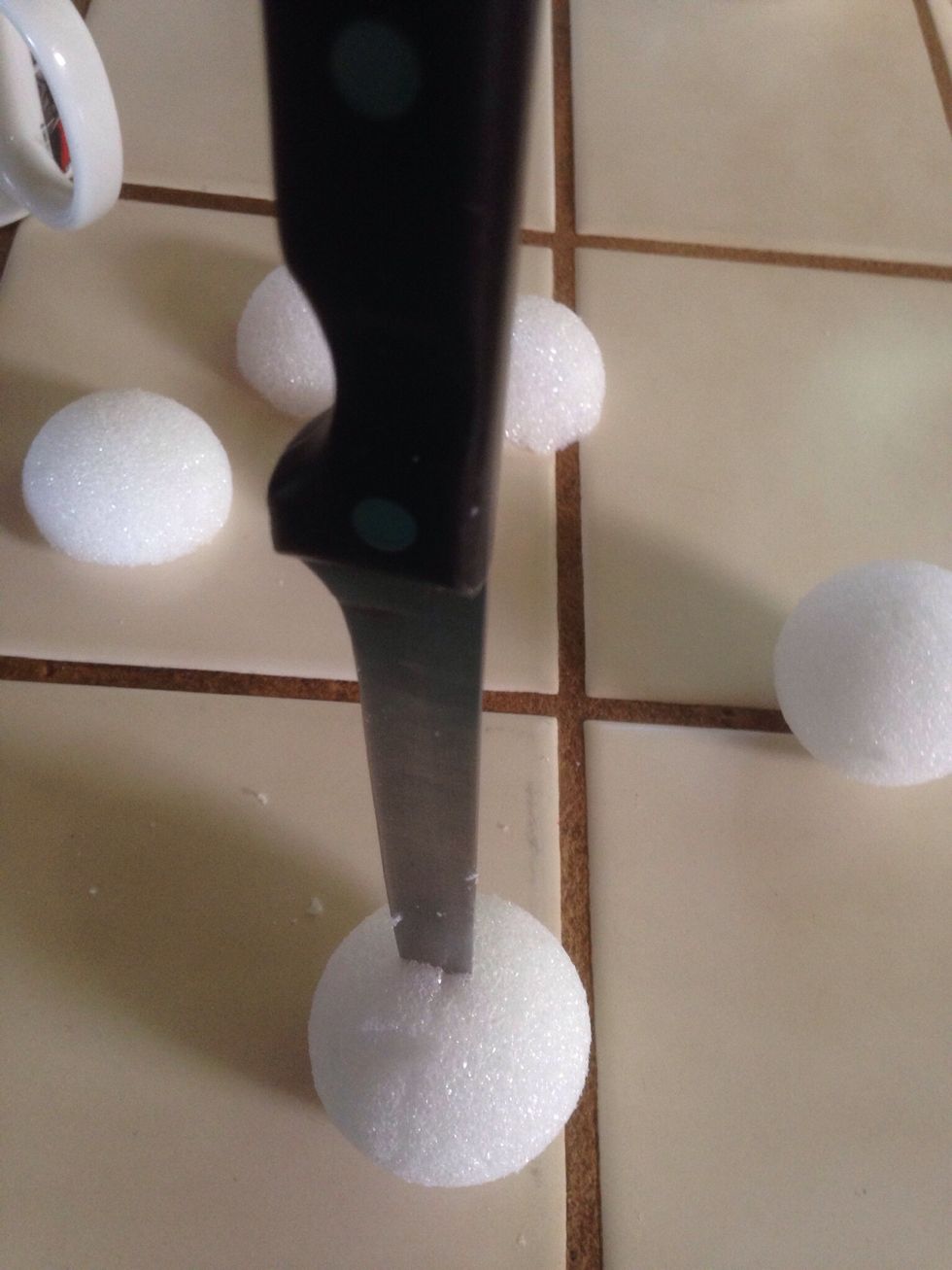 Carefully, slice the styrofoam directly in half.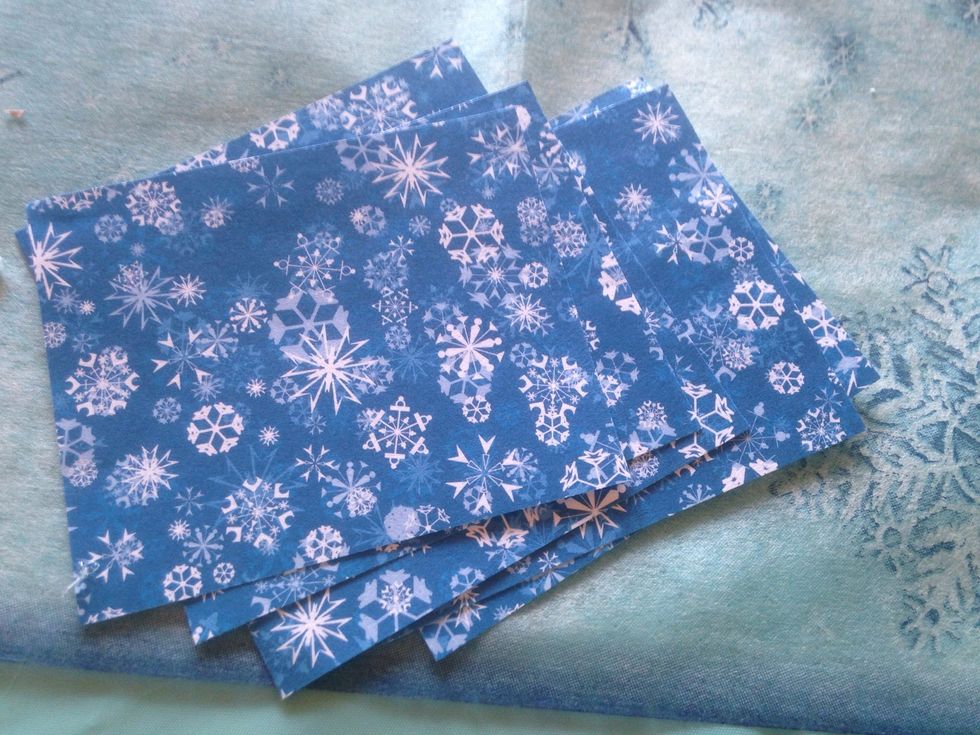 I wanted my place cards matted. This is the background paper, cut 3 x 2 1/2.
I punched out smaller pieces to print on.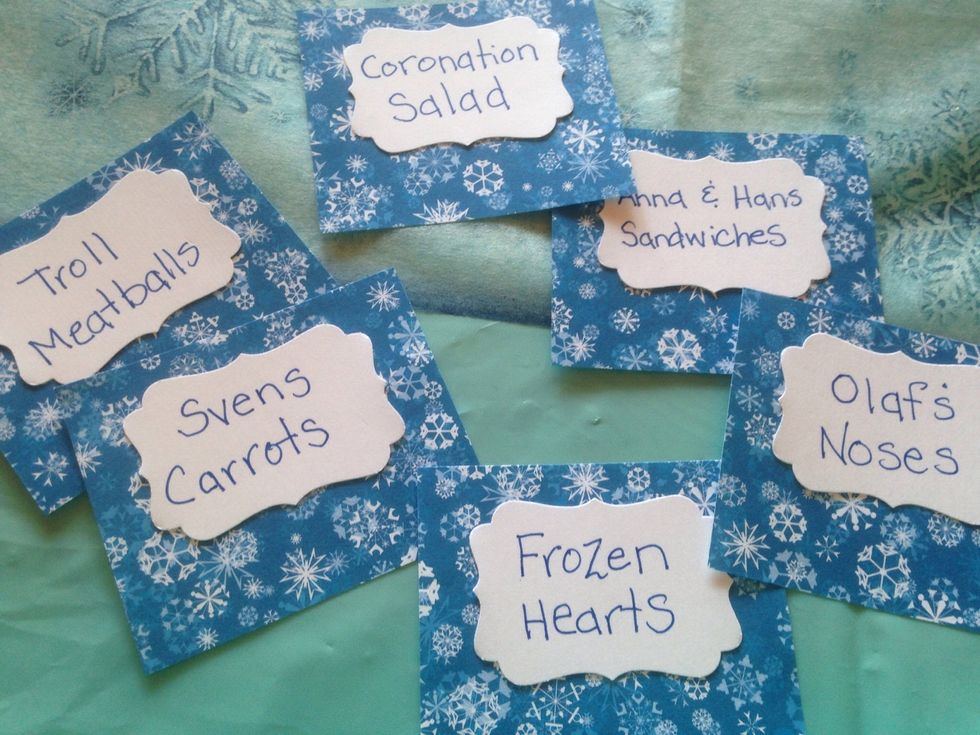 After printing names on white cardstock, use adhesive to attach to background paper.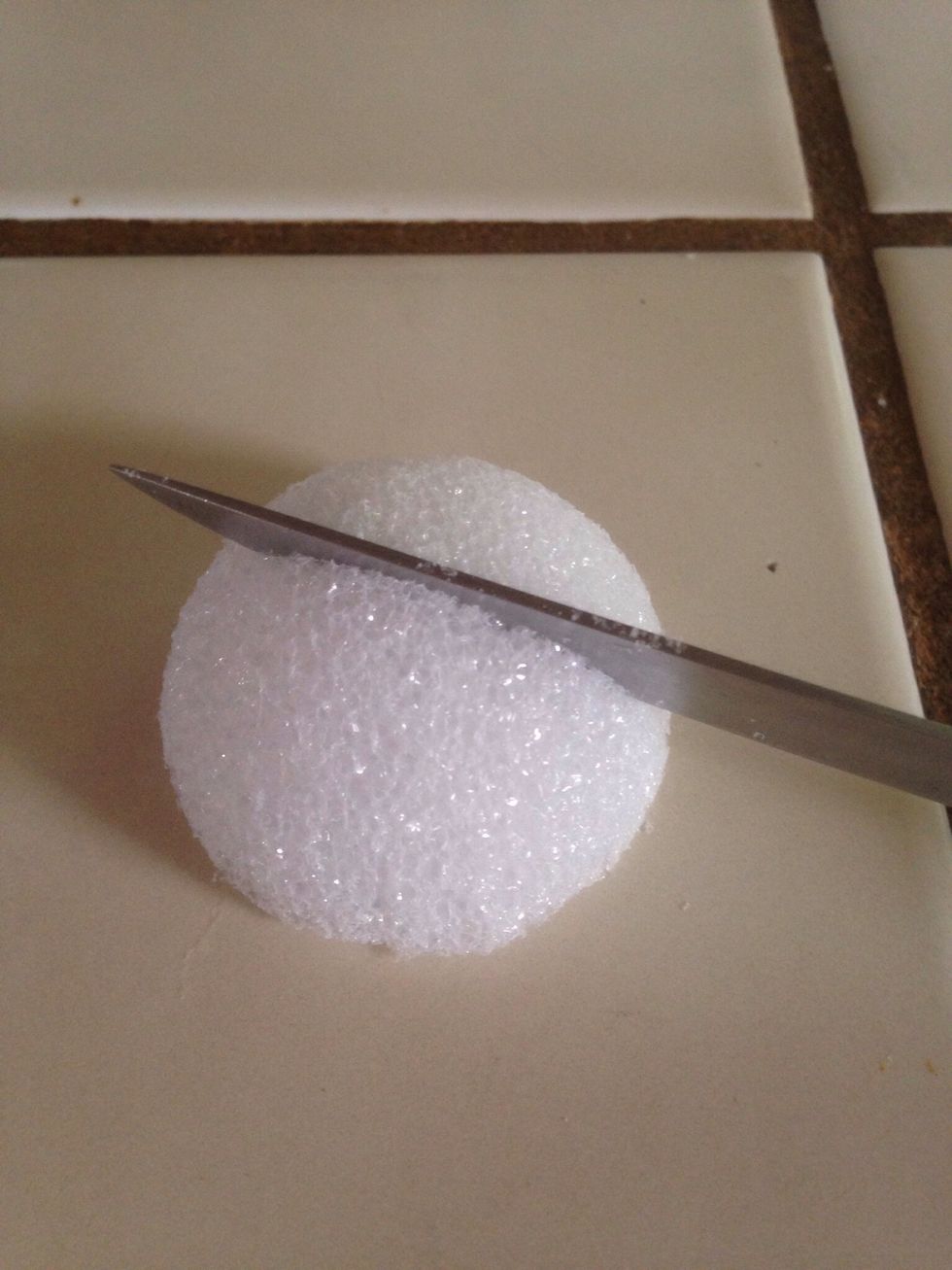 Carefully make a slice in the halved 'snowball'. Slice down about 1/2 way.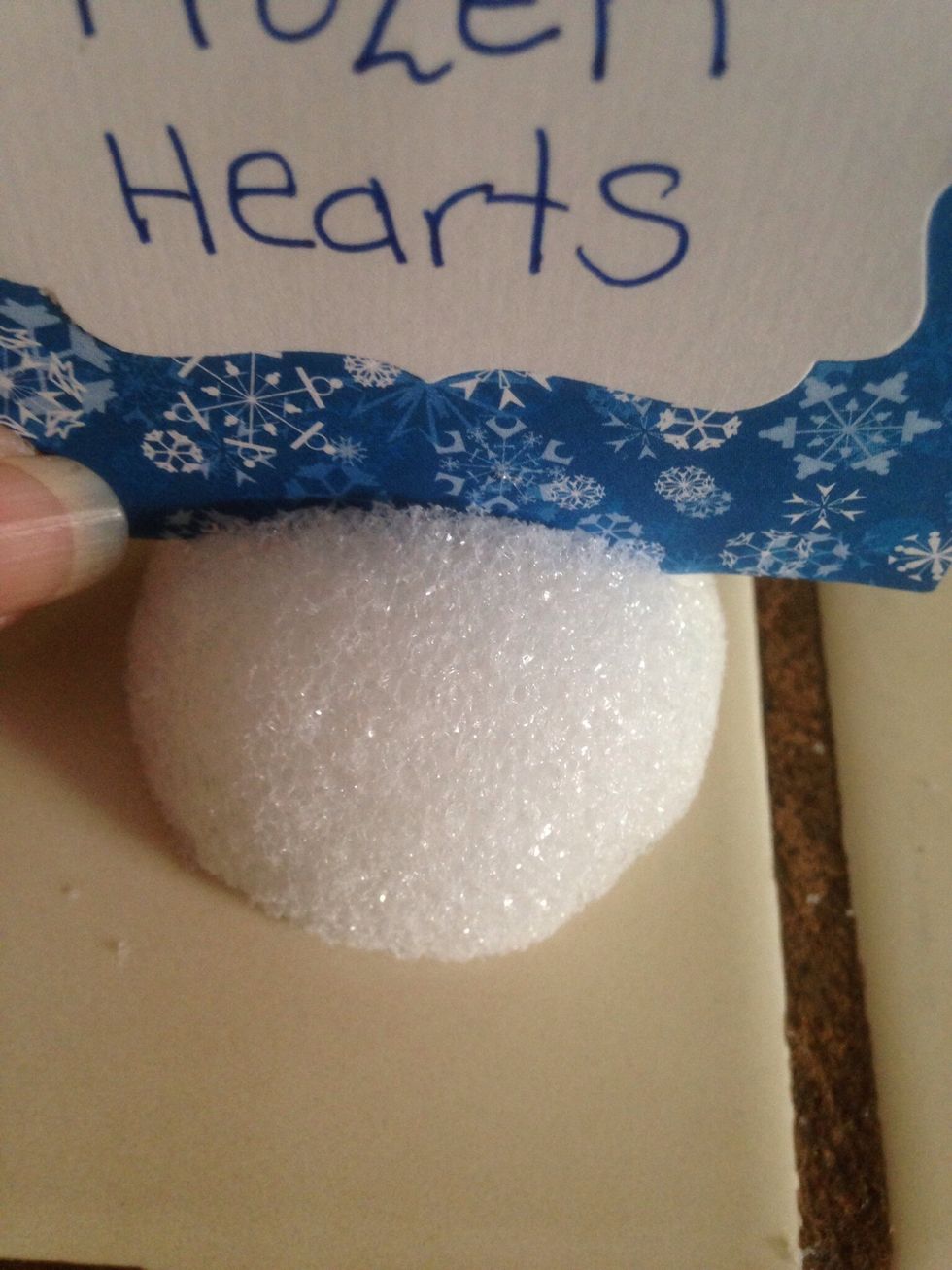 Shimmy the place card down in the slice.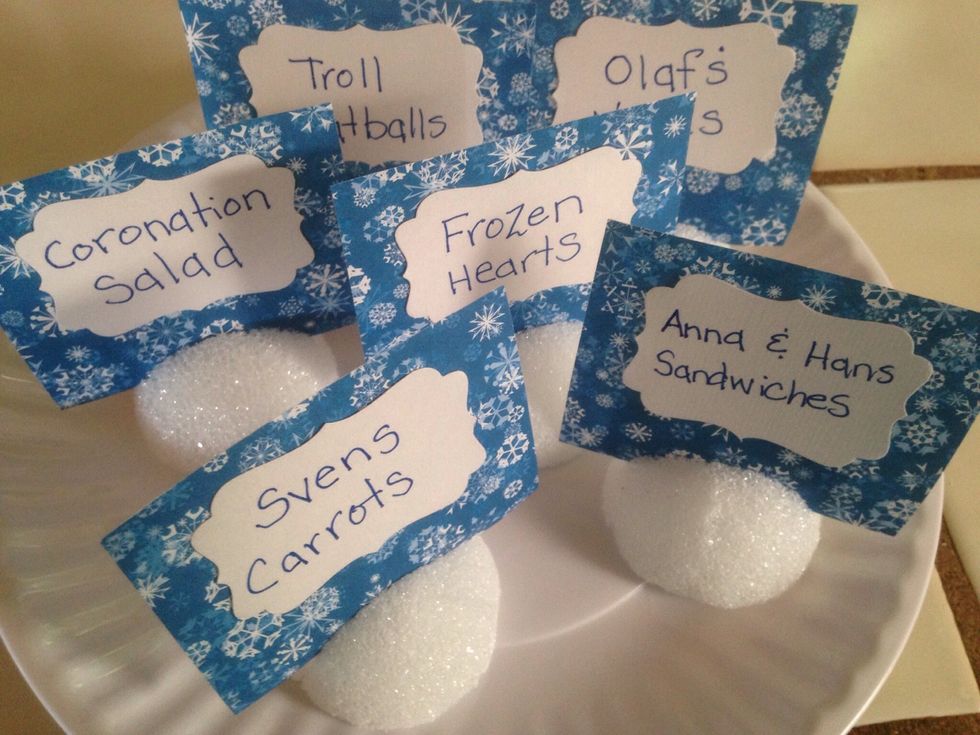 Ready to add to the buffet table.
*I had some leftover snowflake embellishments that I added for extra shine. Let the party begin!
Styrofoam balls
Printed scrapbook paper, white cardstock
Punch (optional), scissors, adhesive, pen
Sharp knife