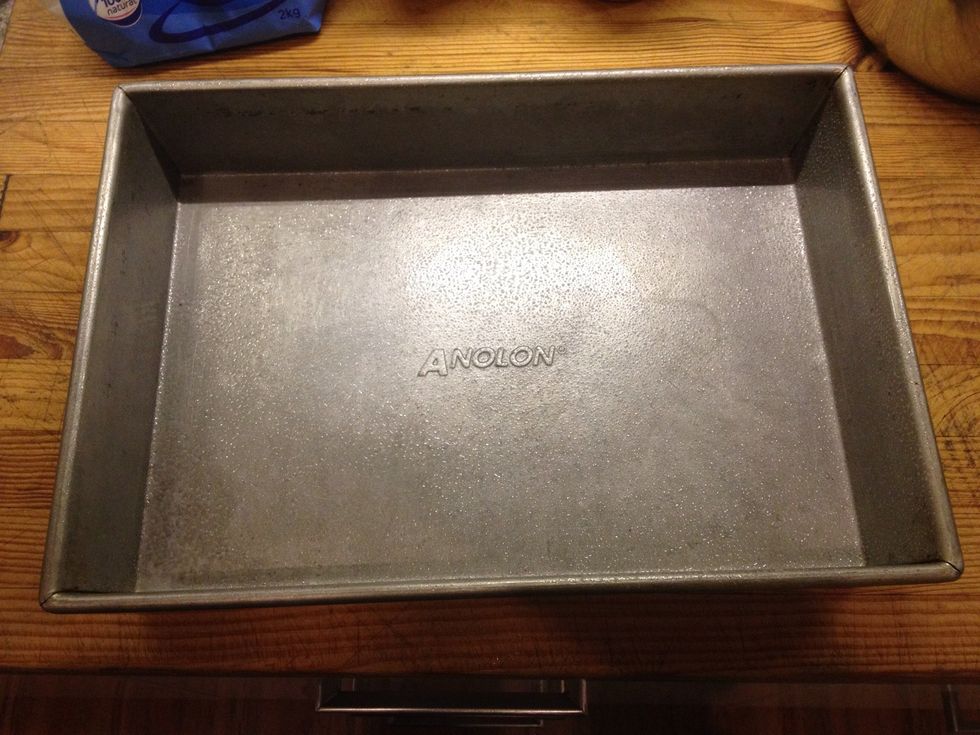 Grab a tray and spray with oil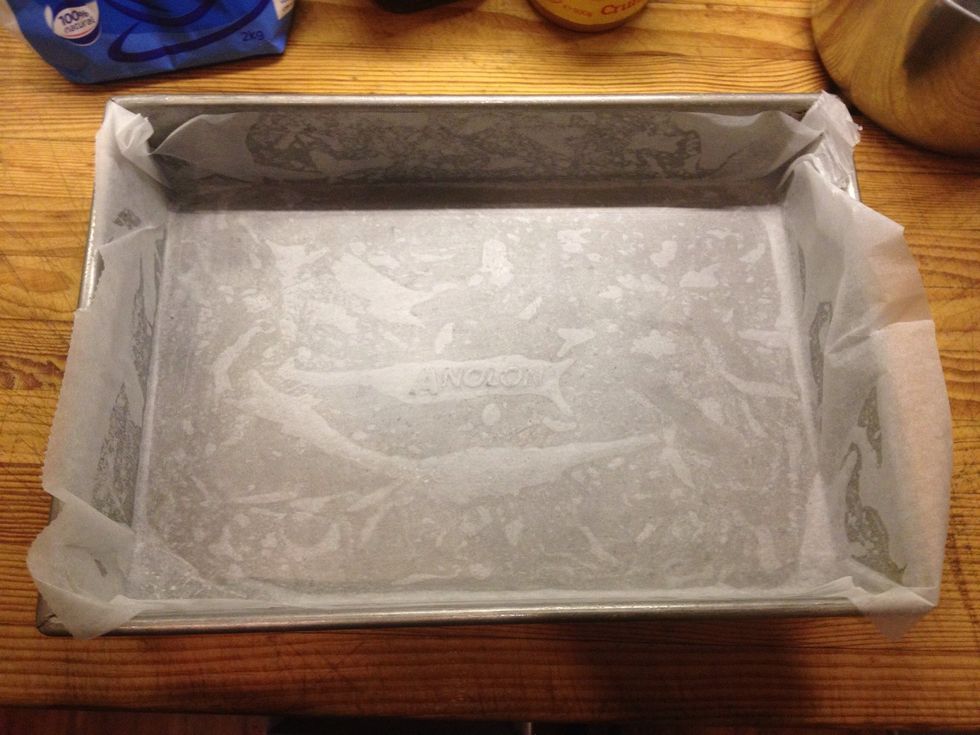 Line with grease proof paper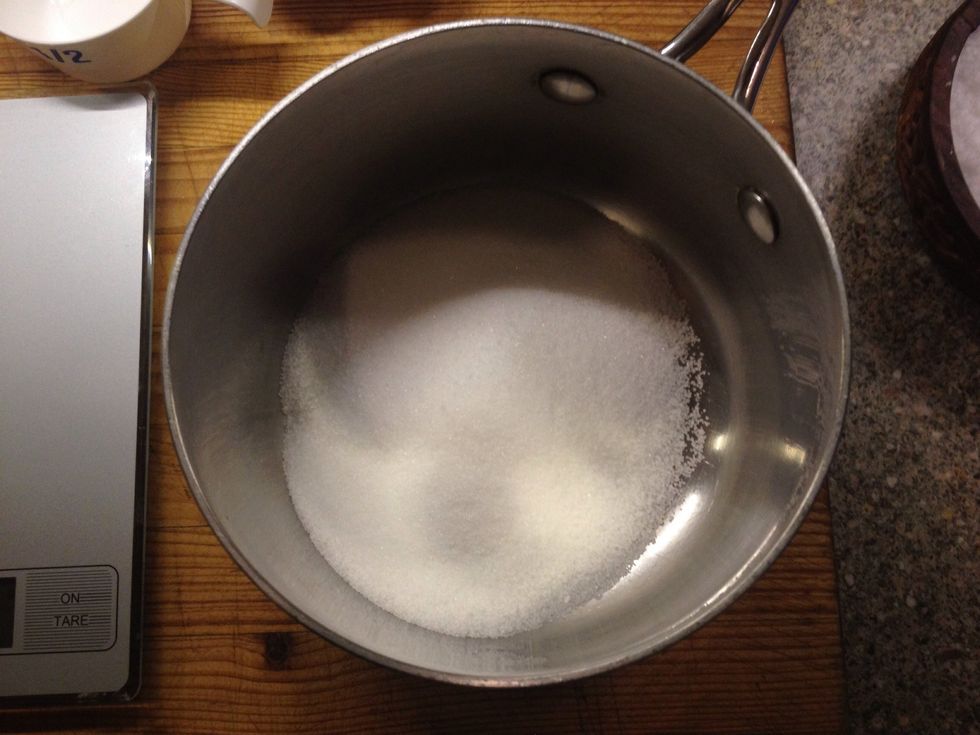 Grab a pot and add 3/4 cup sugar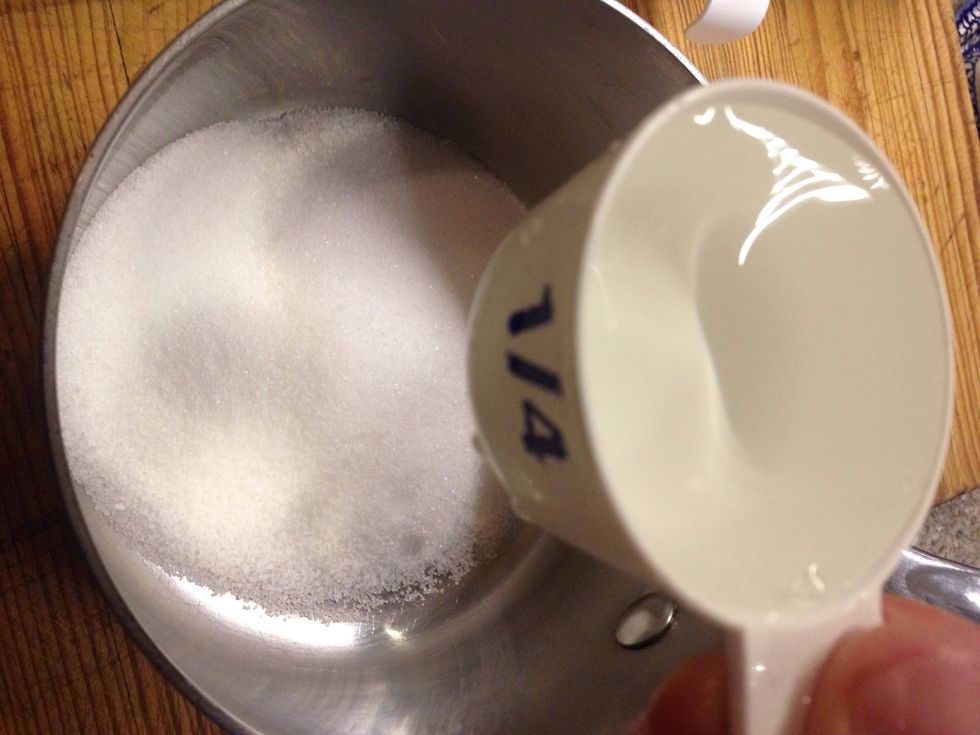 And 1/4 cup water
And 1/2 cup golden syrup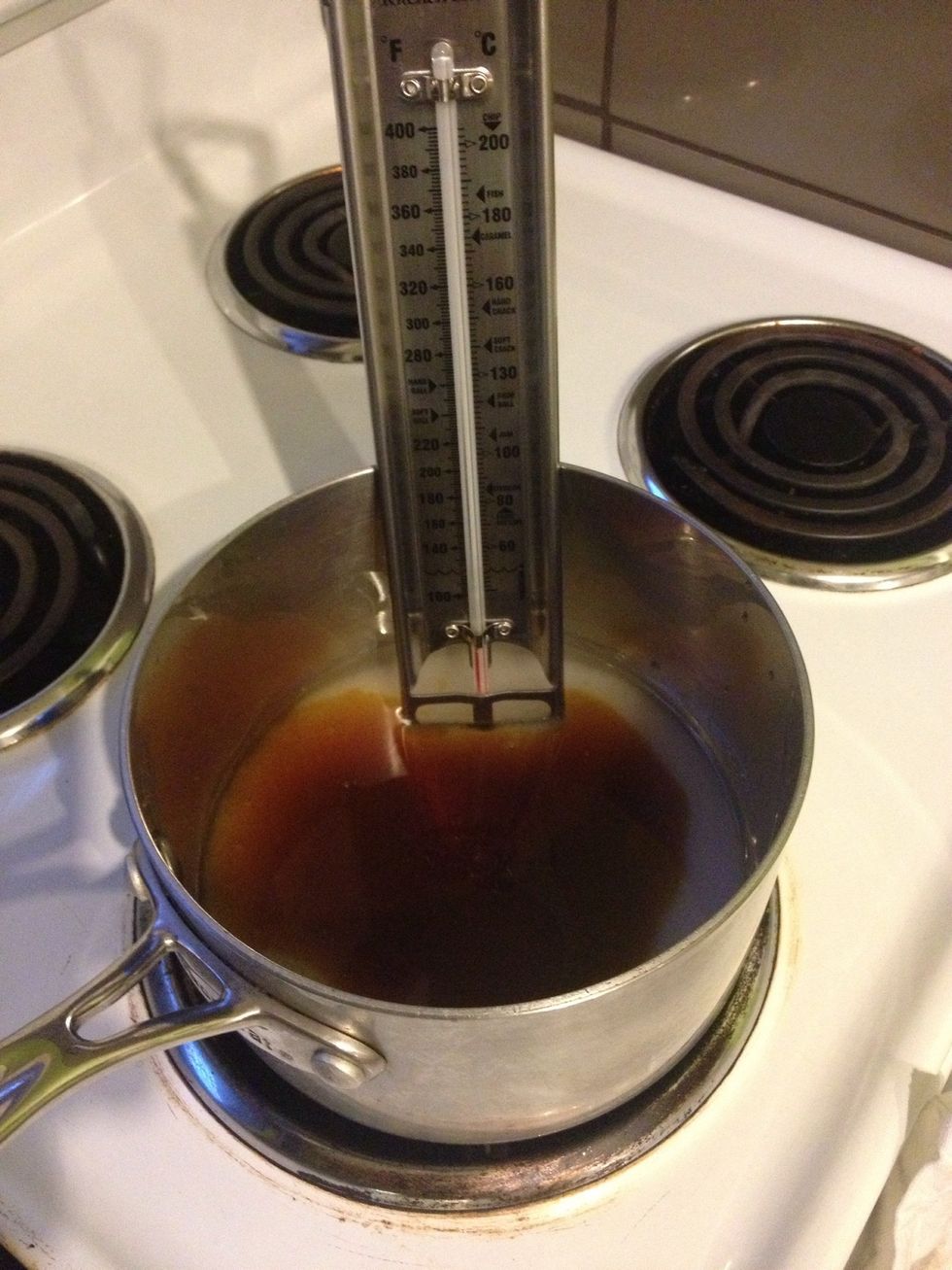 Put it on the stove and bring to 270f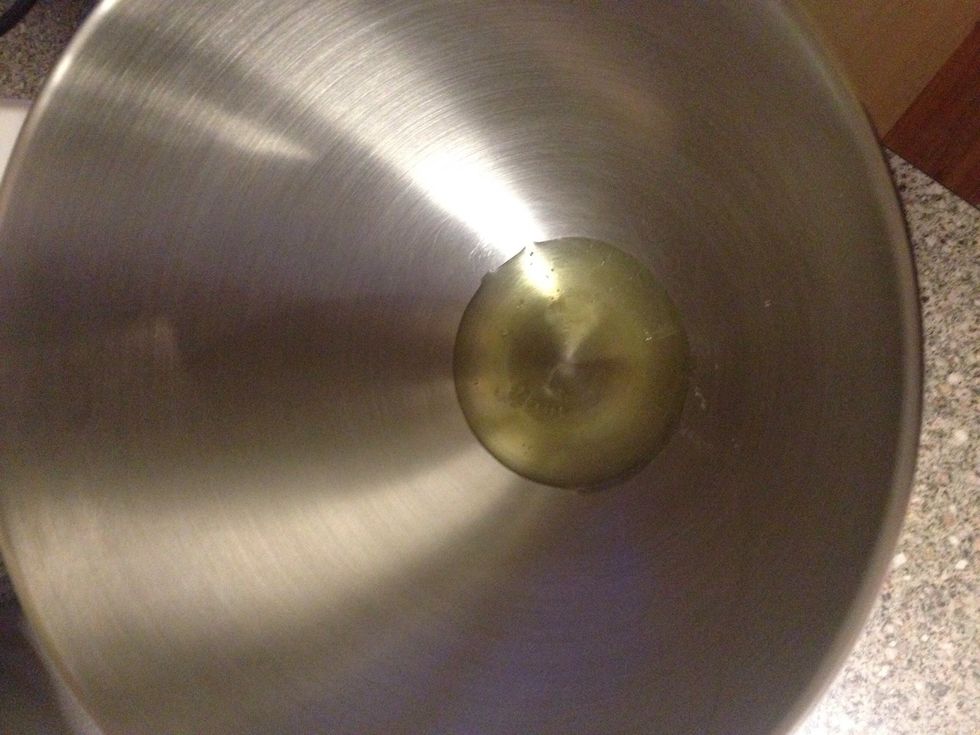 Put your egg white in your stand mixer and when your sugar mix comes to 270f turn on full speed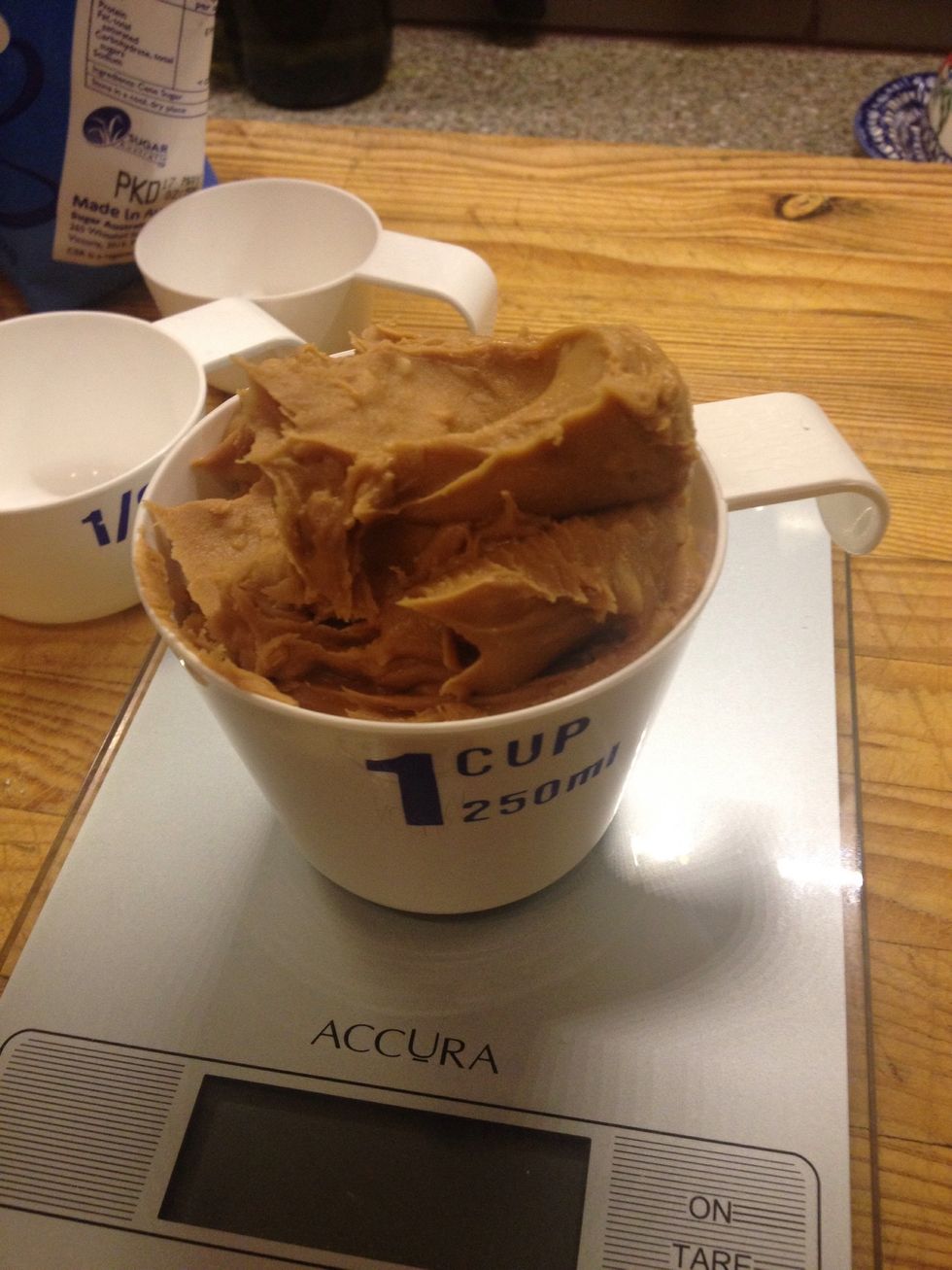 Scale 1 cup peanut butter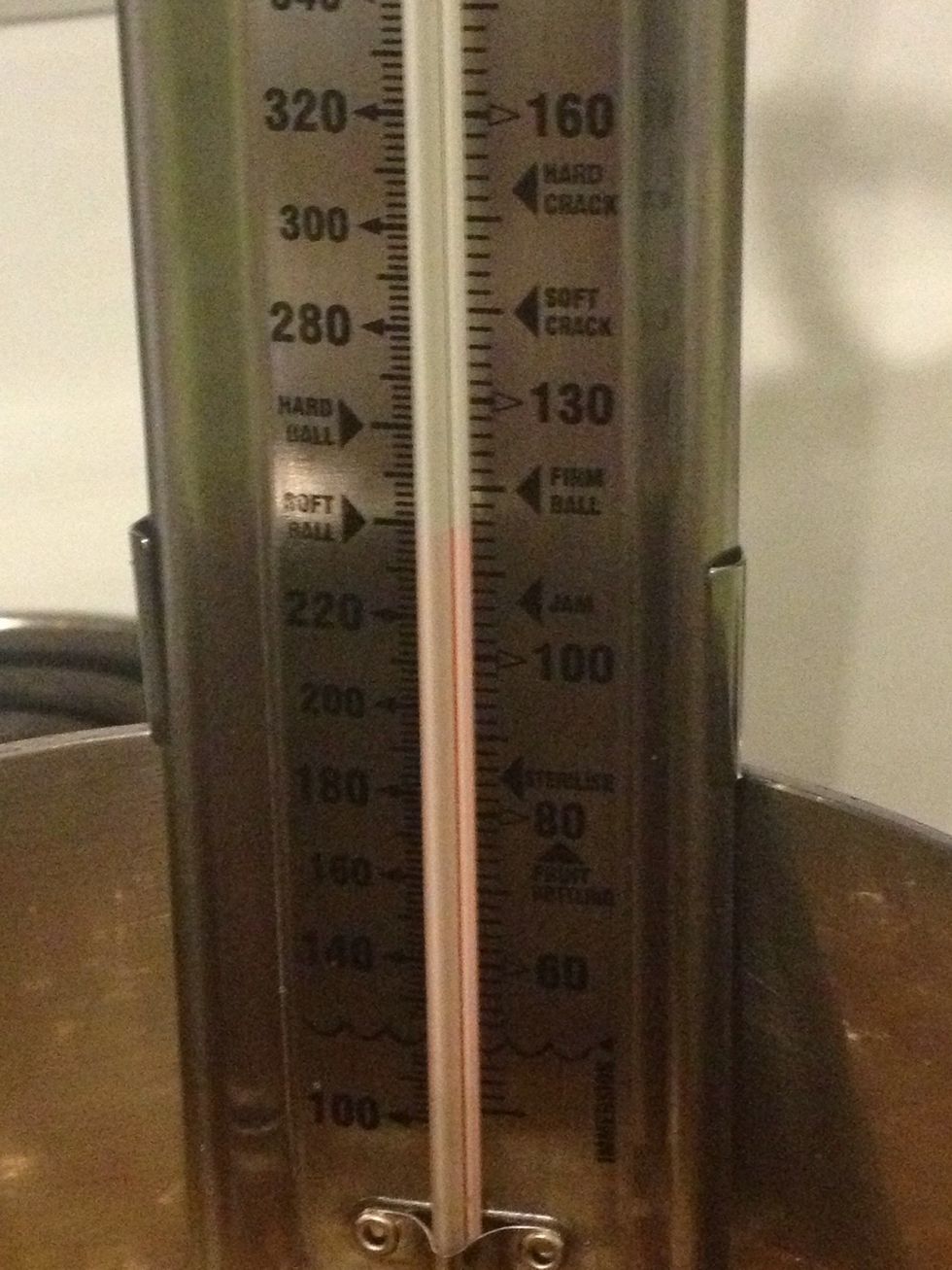 Getting there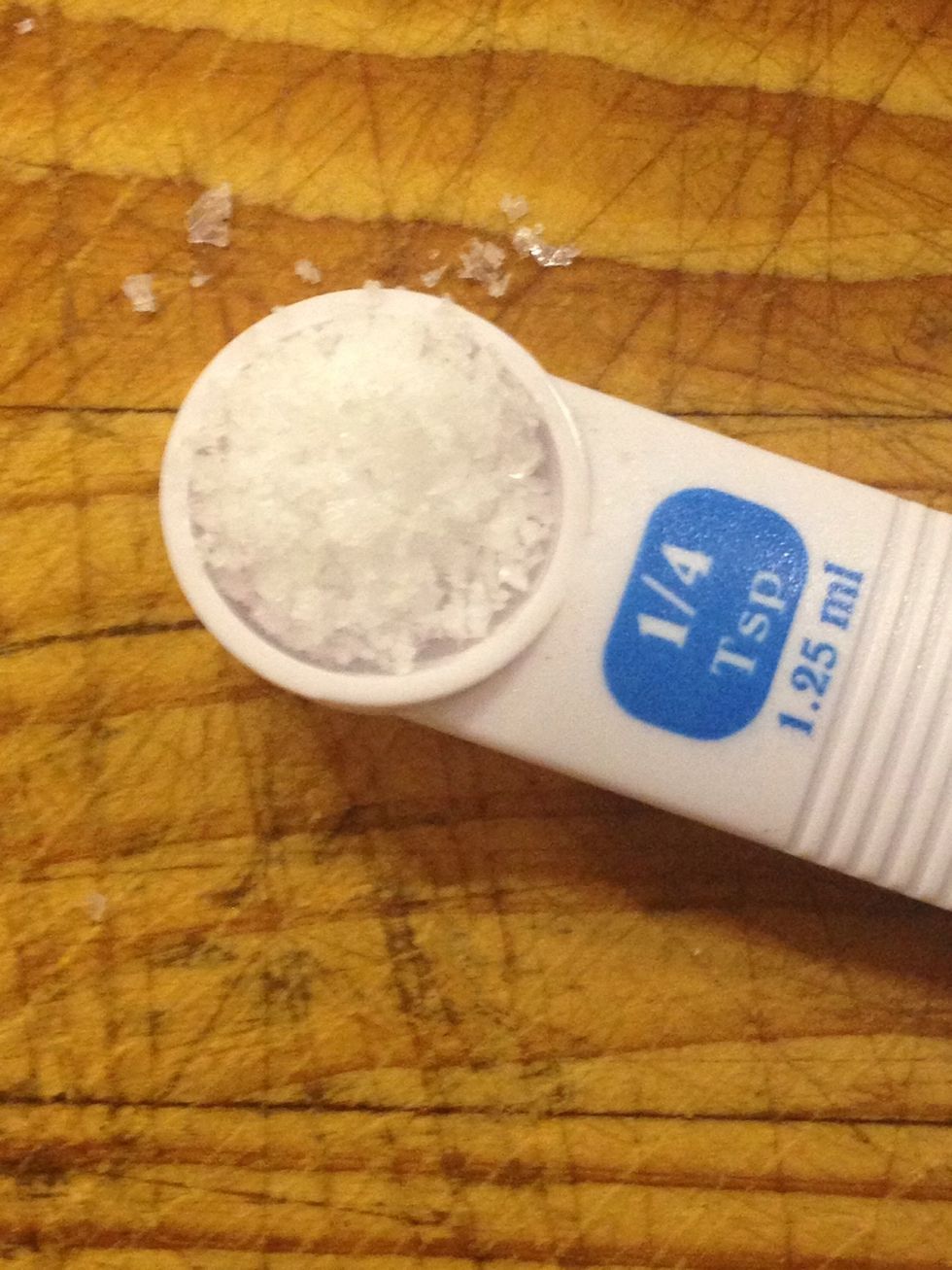 Add salt to egg white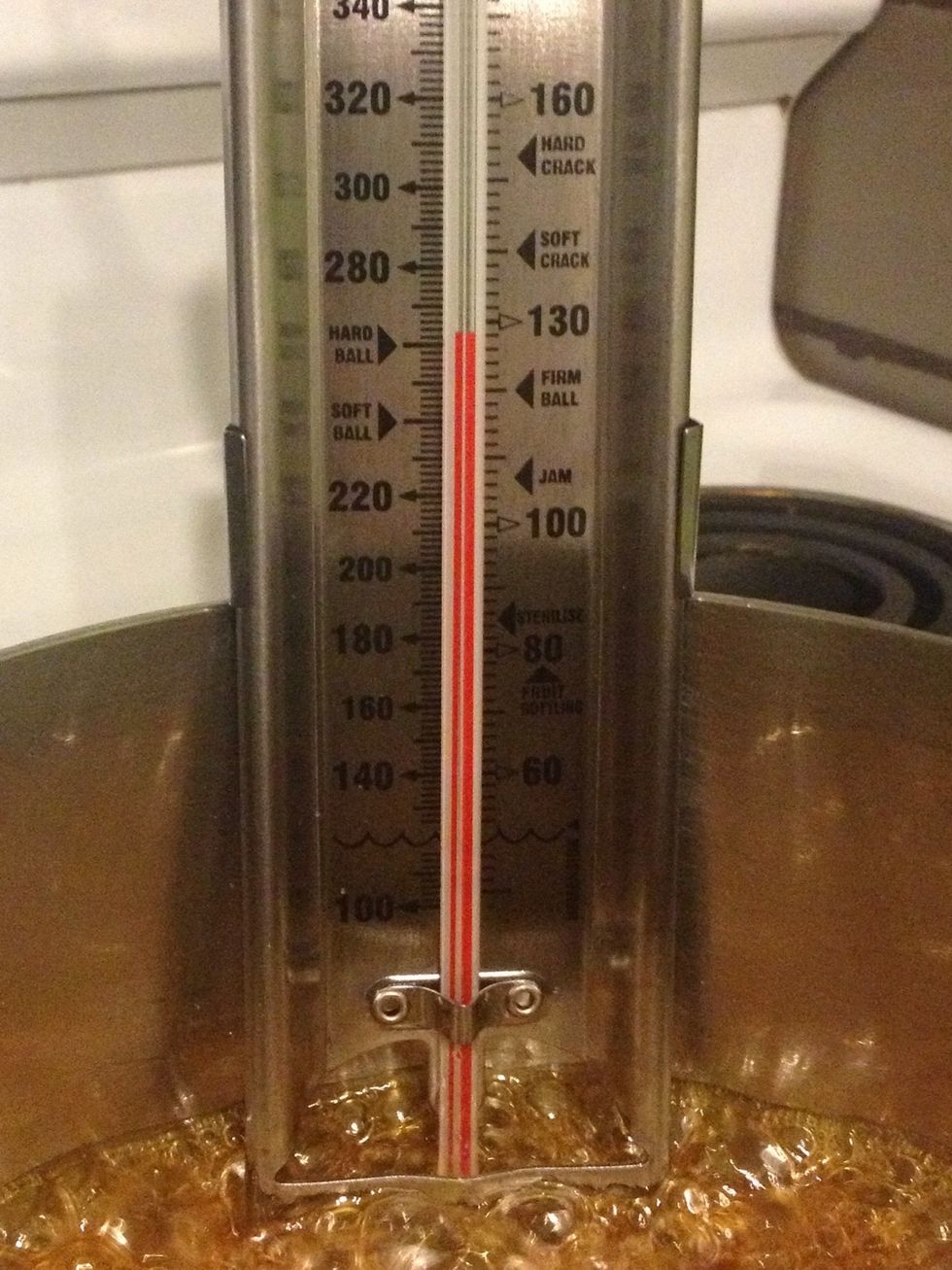 Start whisking that egg white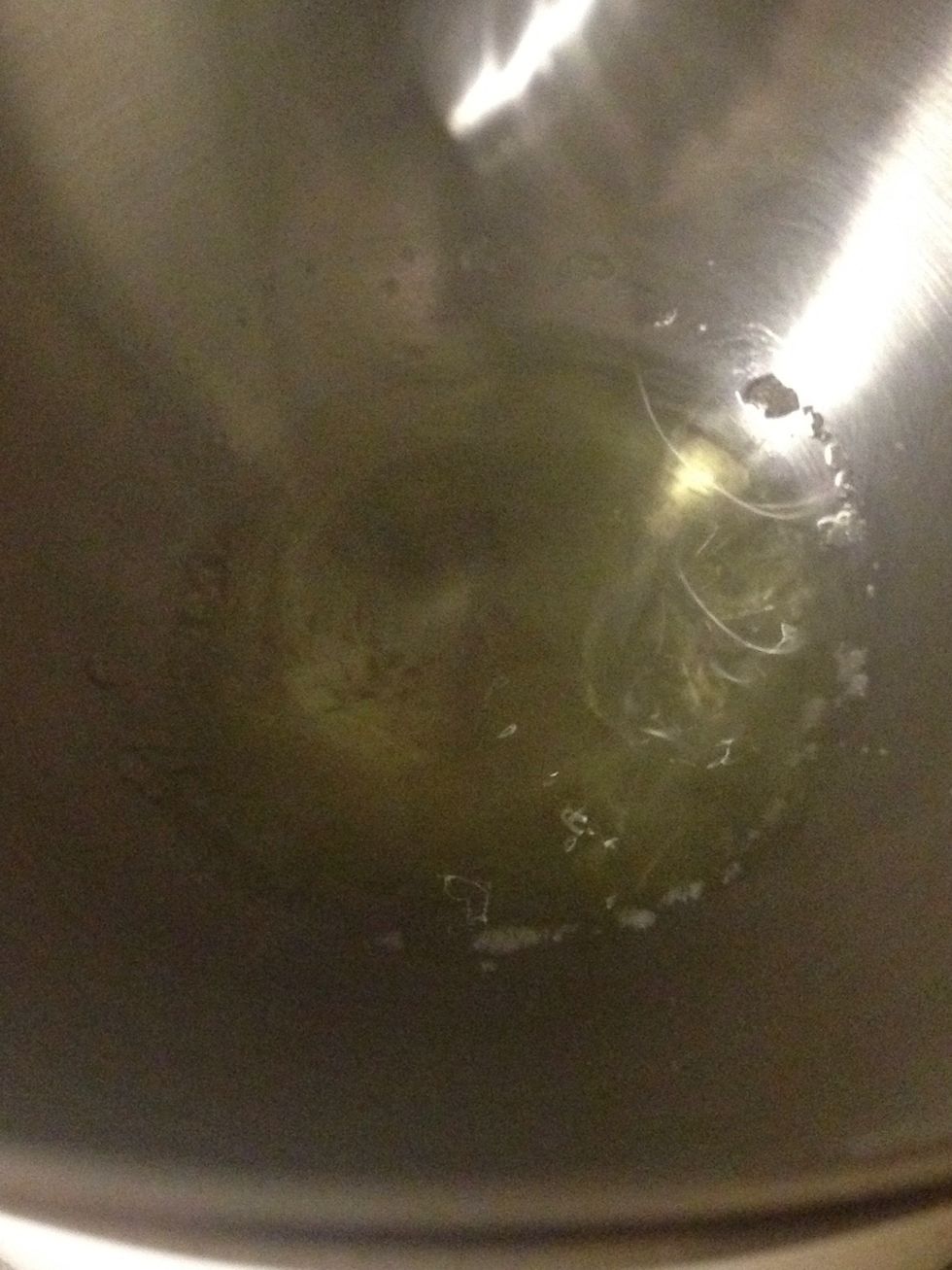 Go go go
That's the way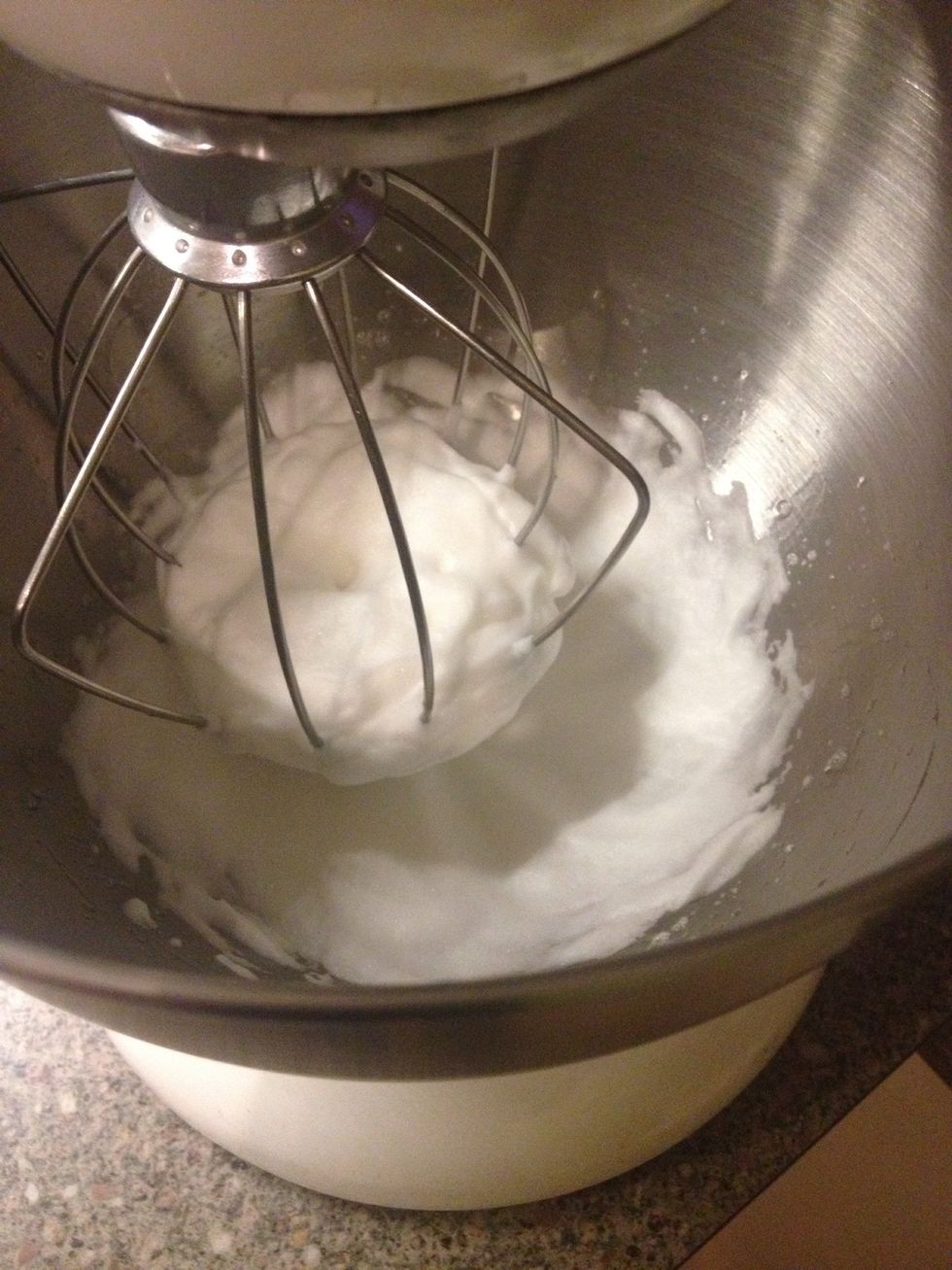 Lovely nice and stiff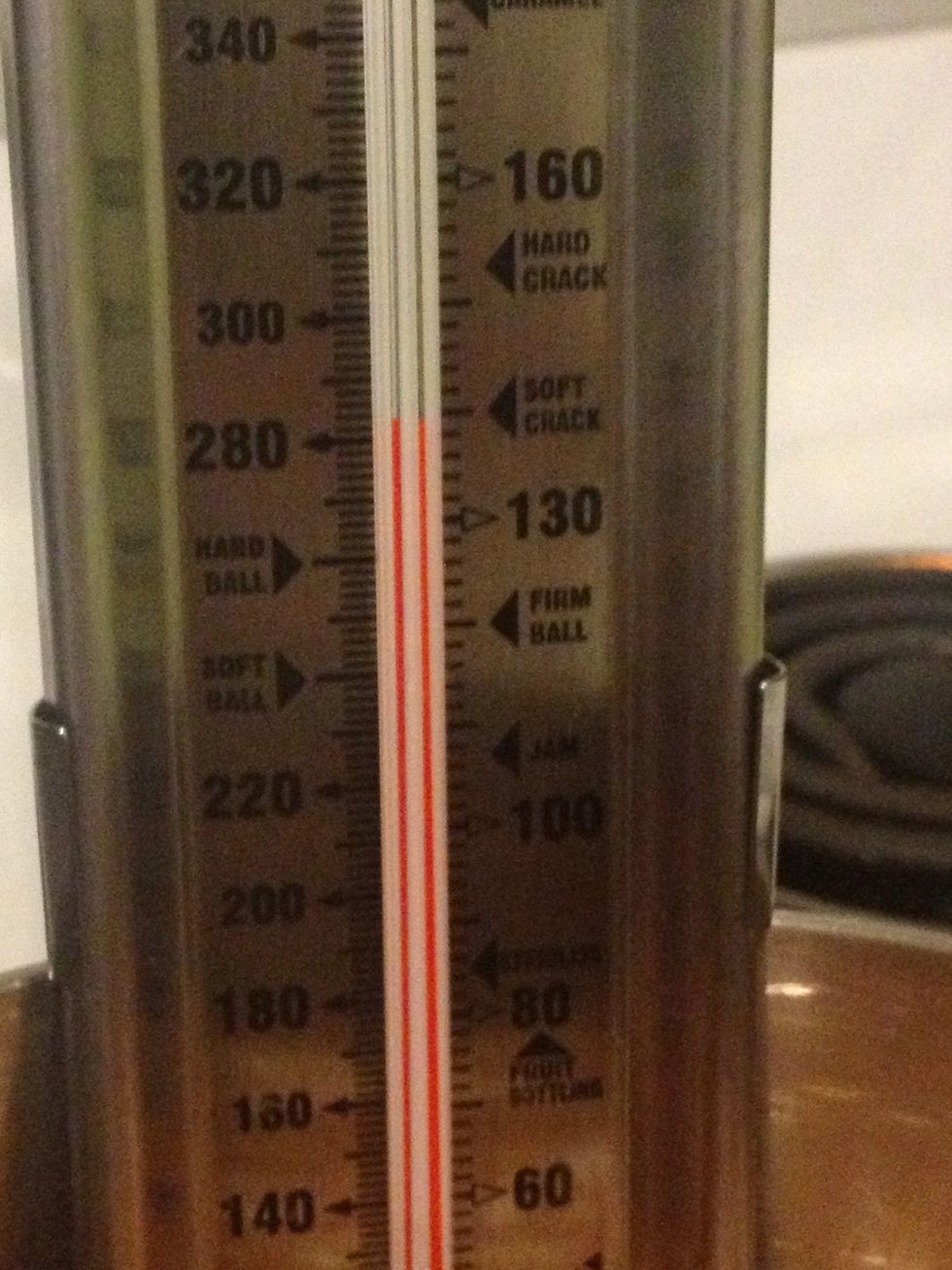 Once it get to 280f start adding to egg white slowly while whisking on full. Be super careful as this shit is hot!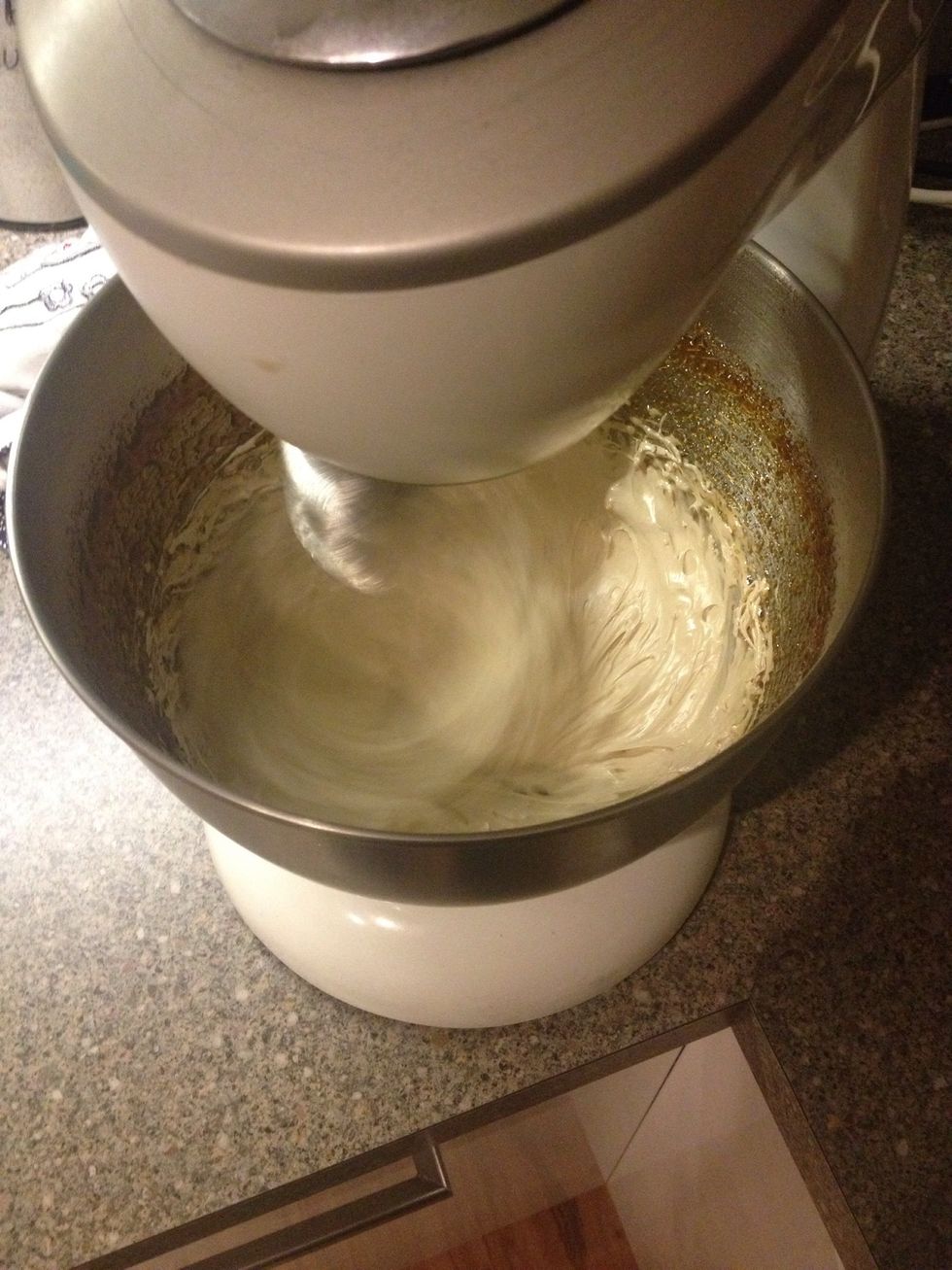 Yeah yeah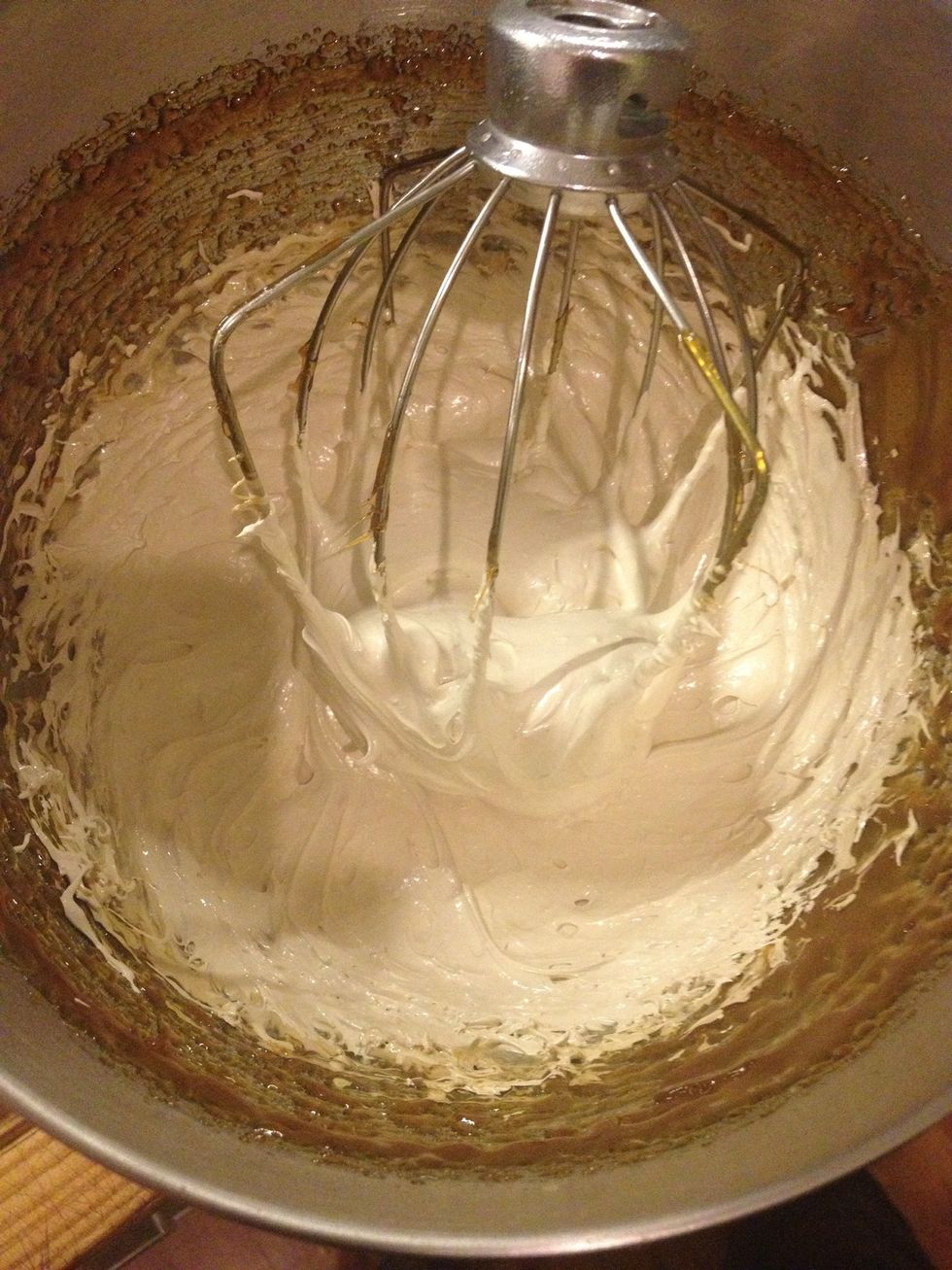 Looking good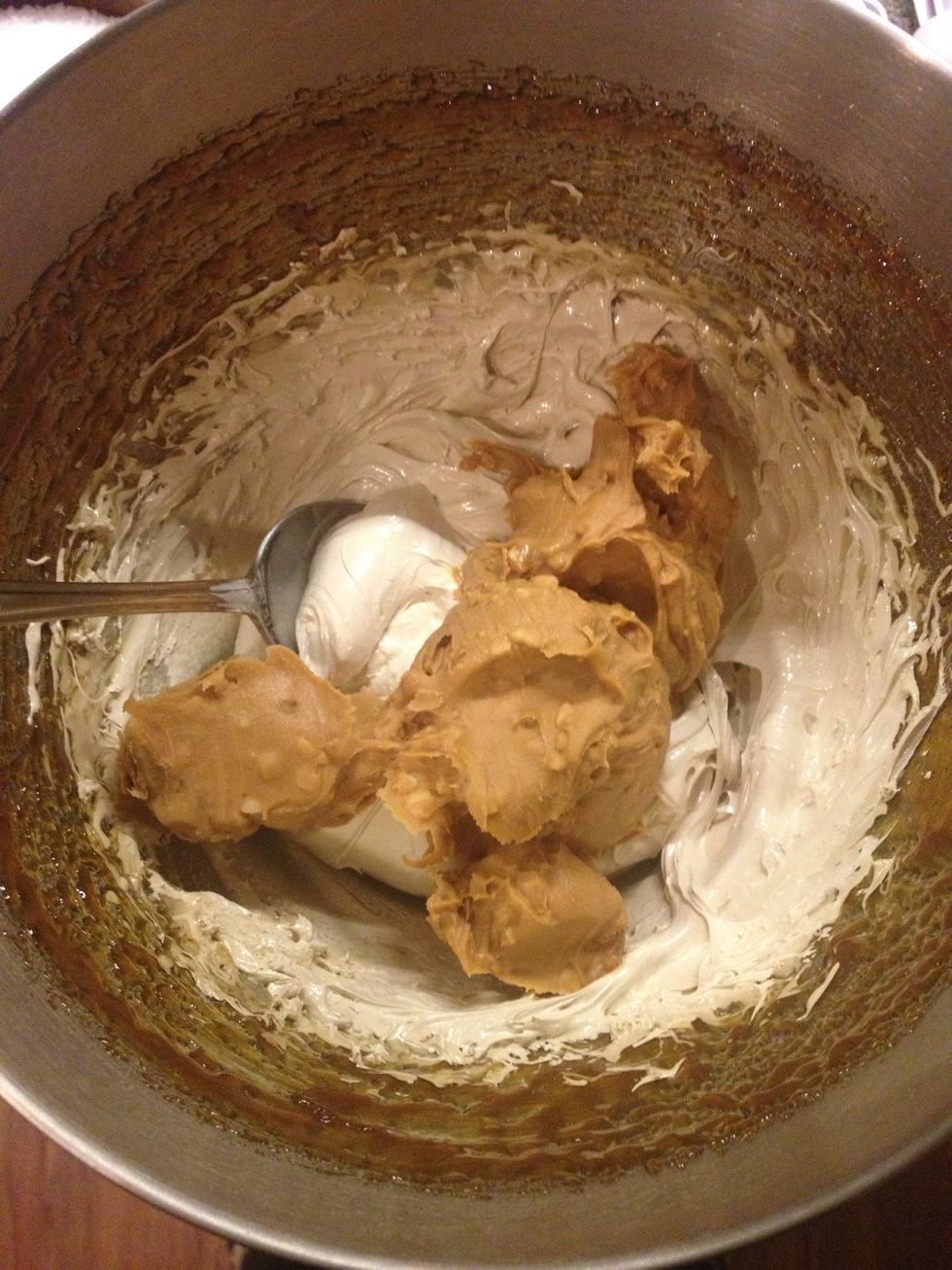 Add peanut butter and stir in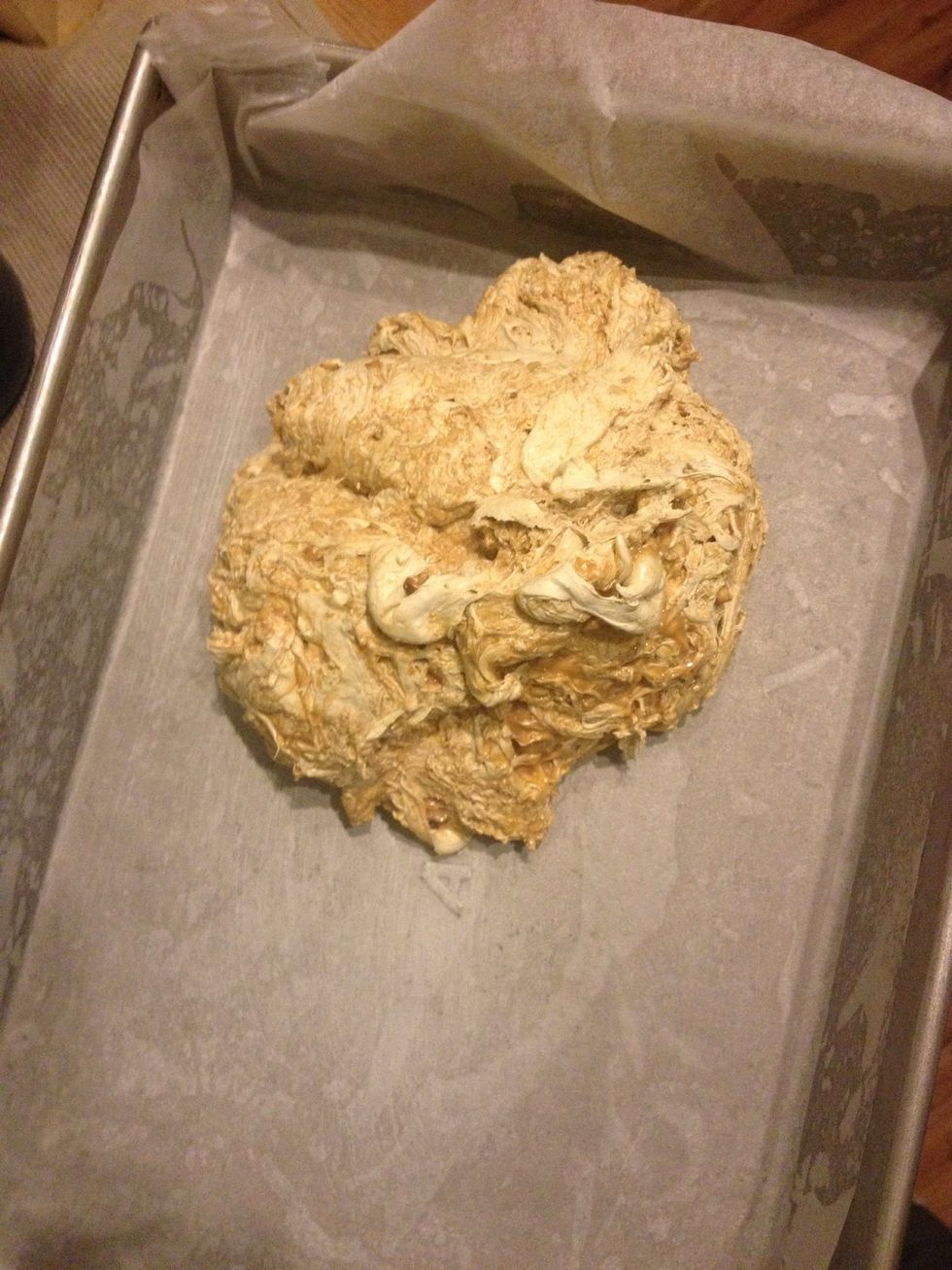 Pour into your tray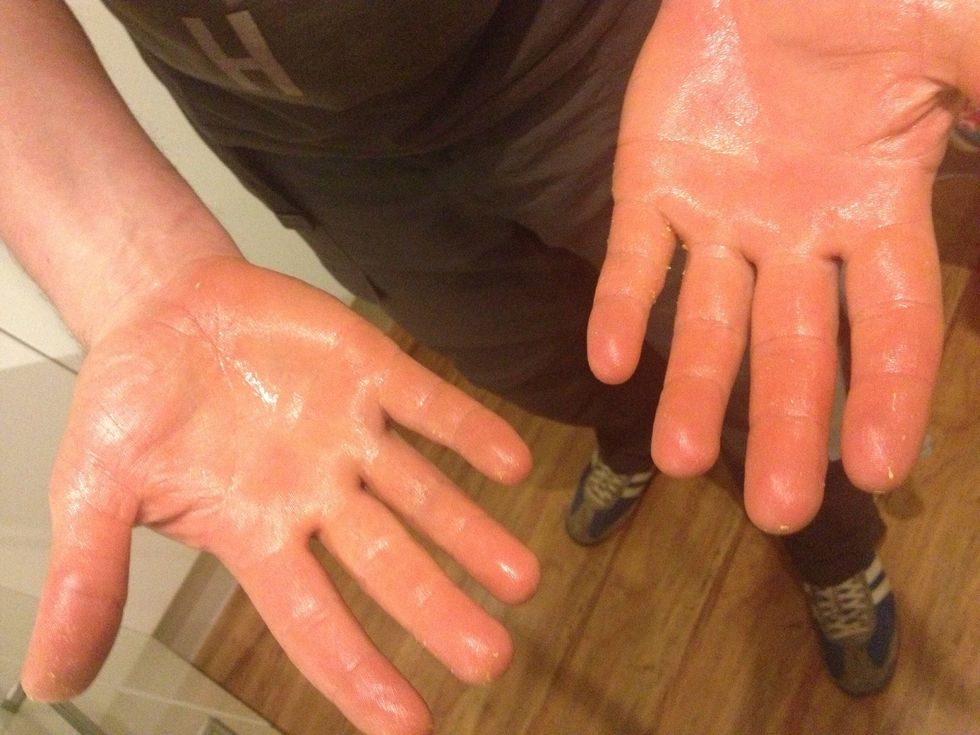 Oil up your hands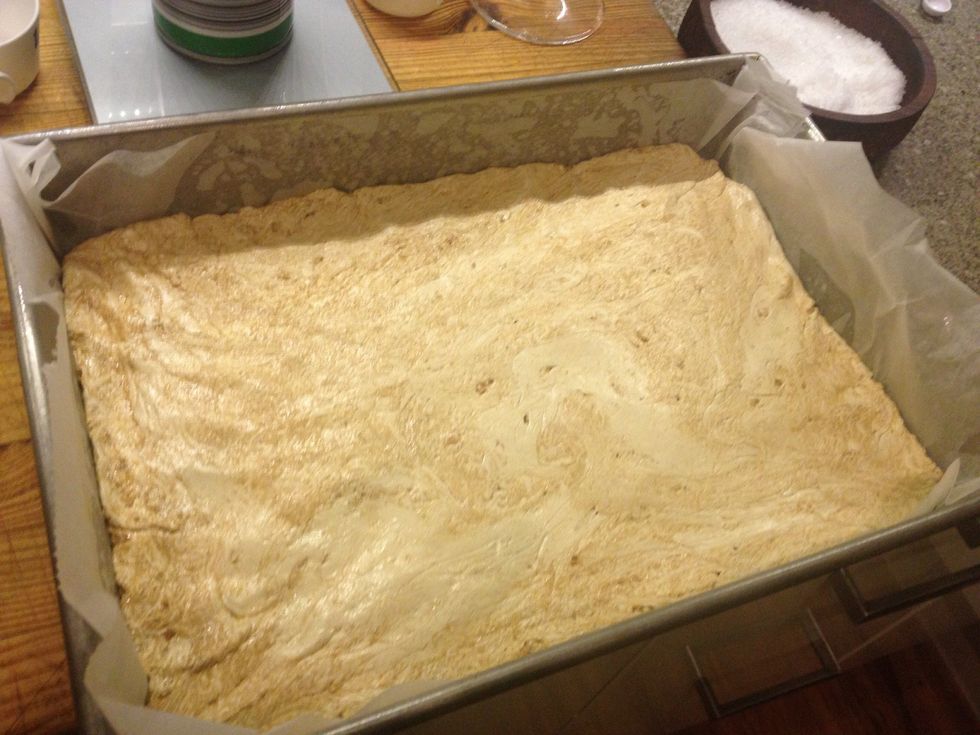 And press the peanut butter nougat into the tray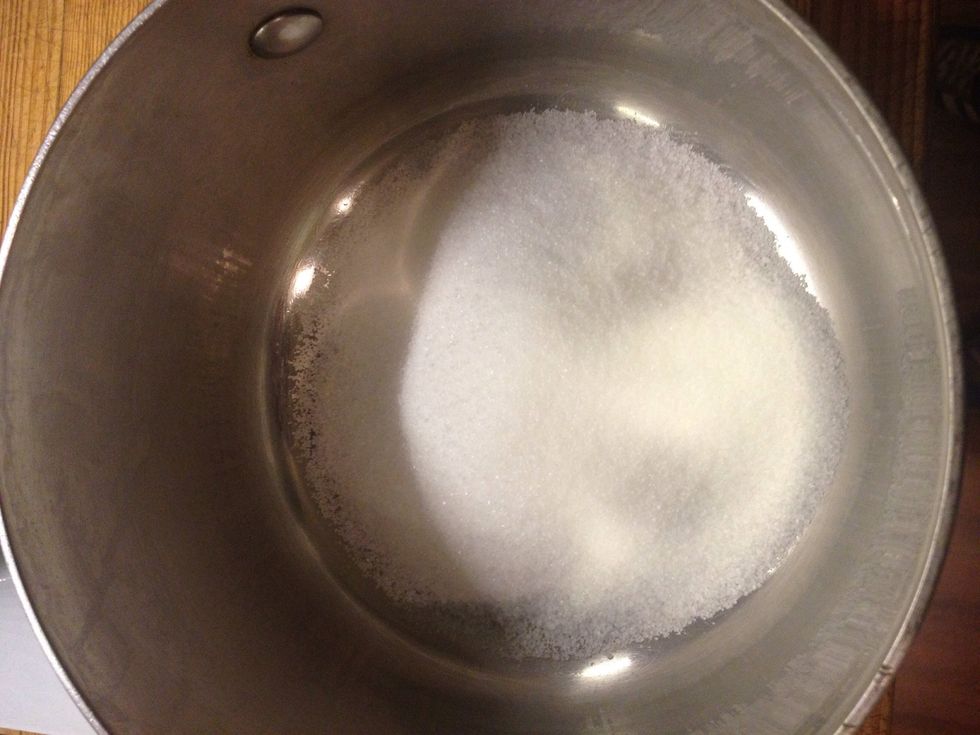 Next start your peanut caramel by scaling 3/4 cup sugar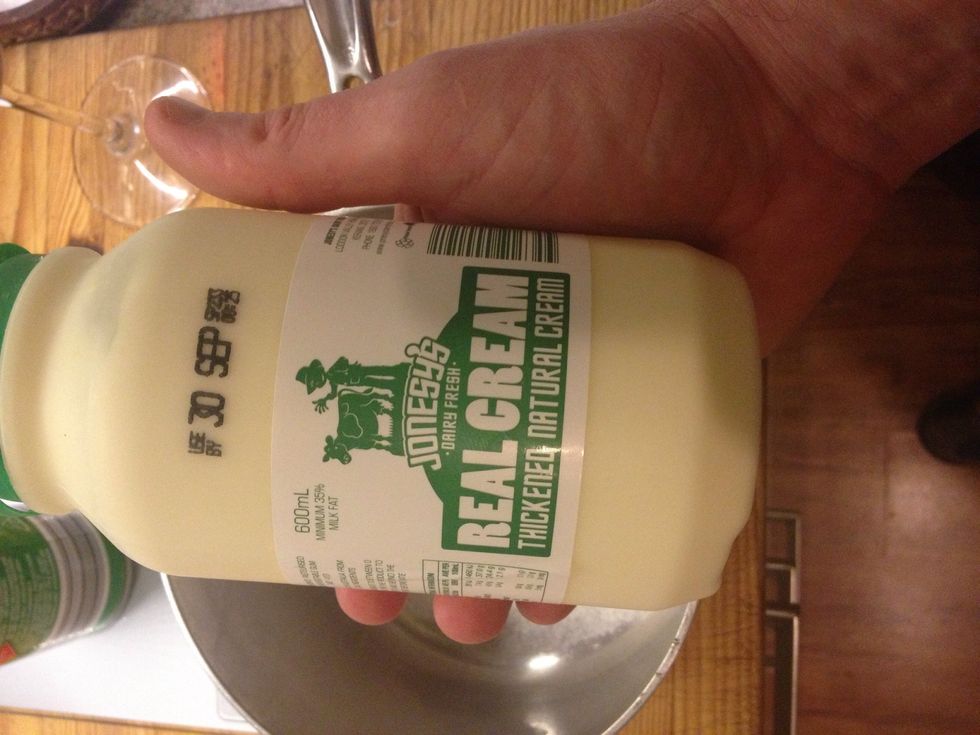 Get some good cream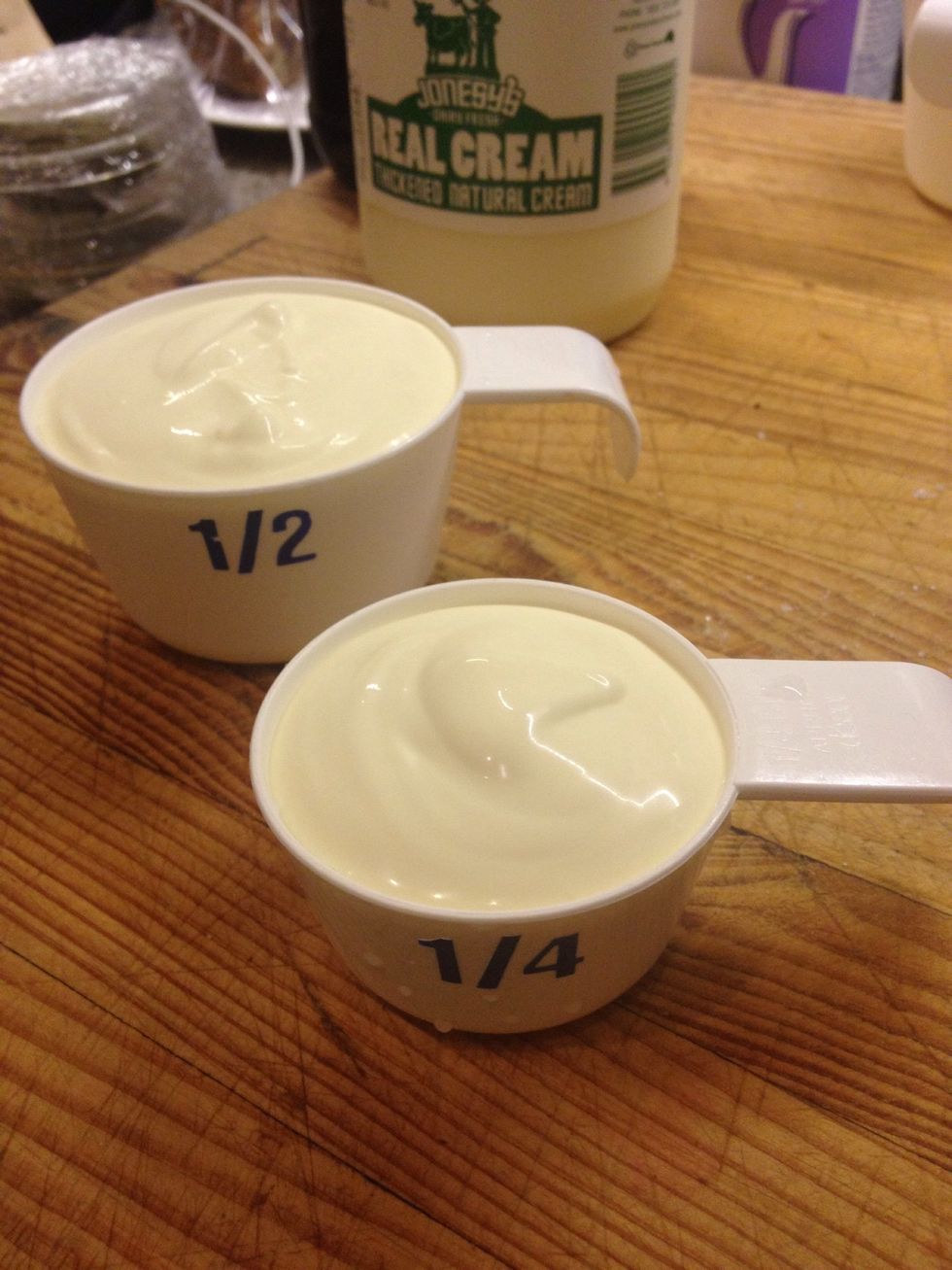 And scale 3/4 cup worth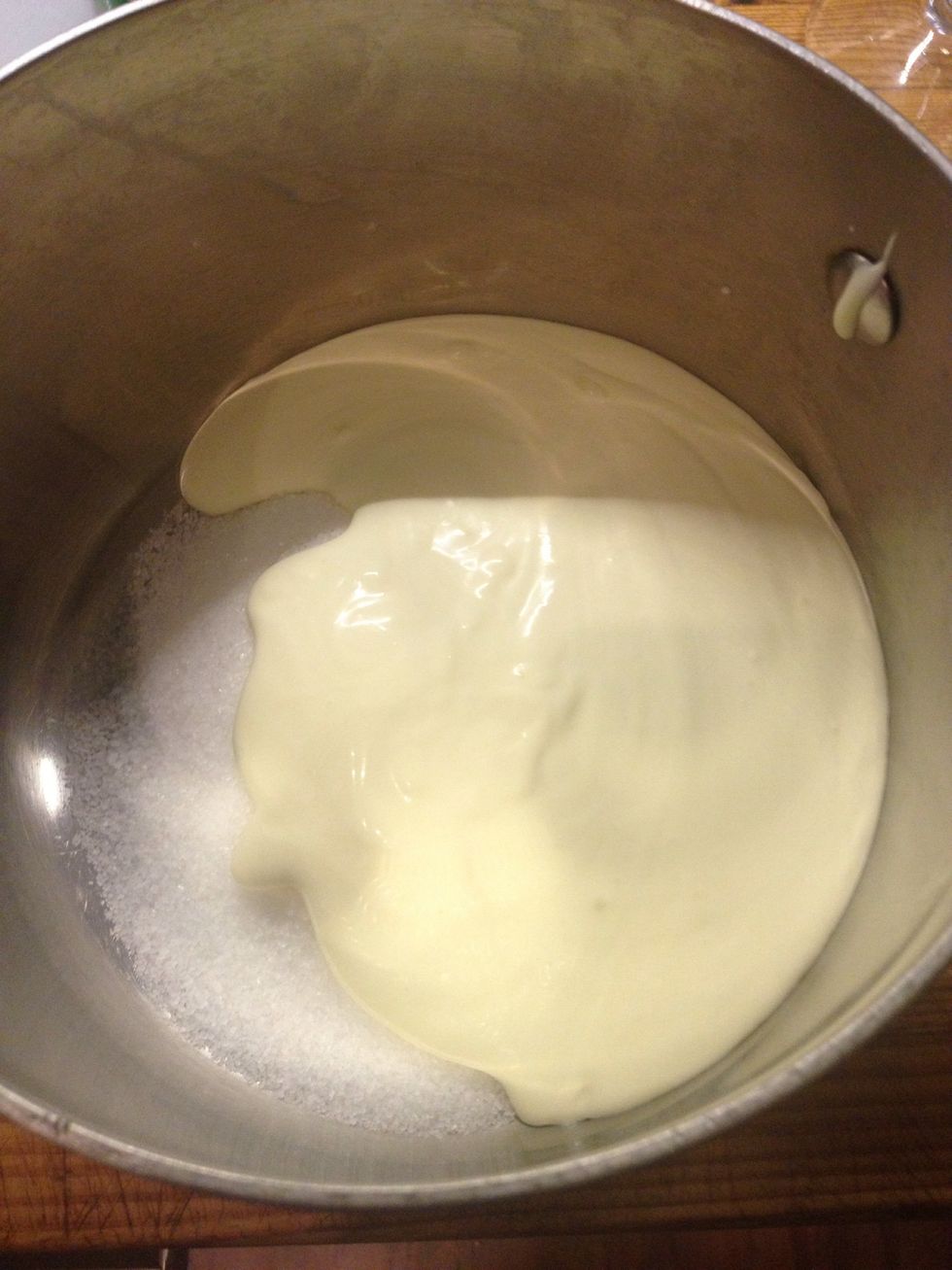 Add to sugar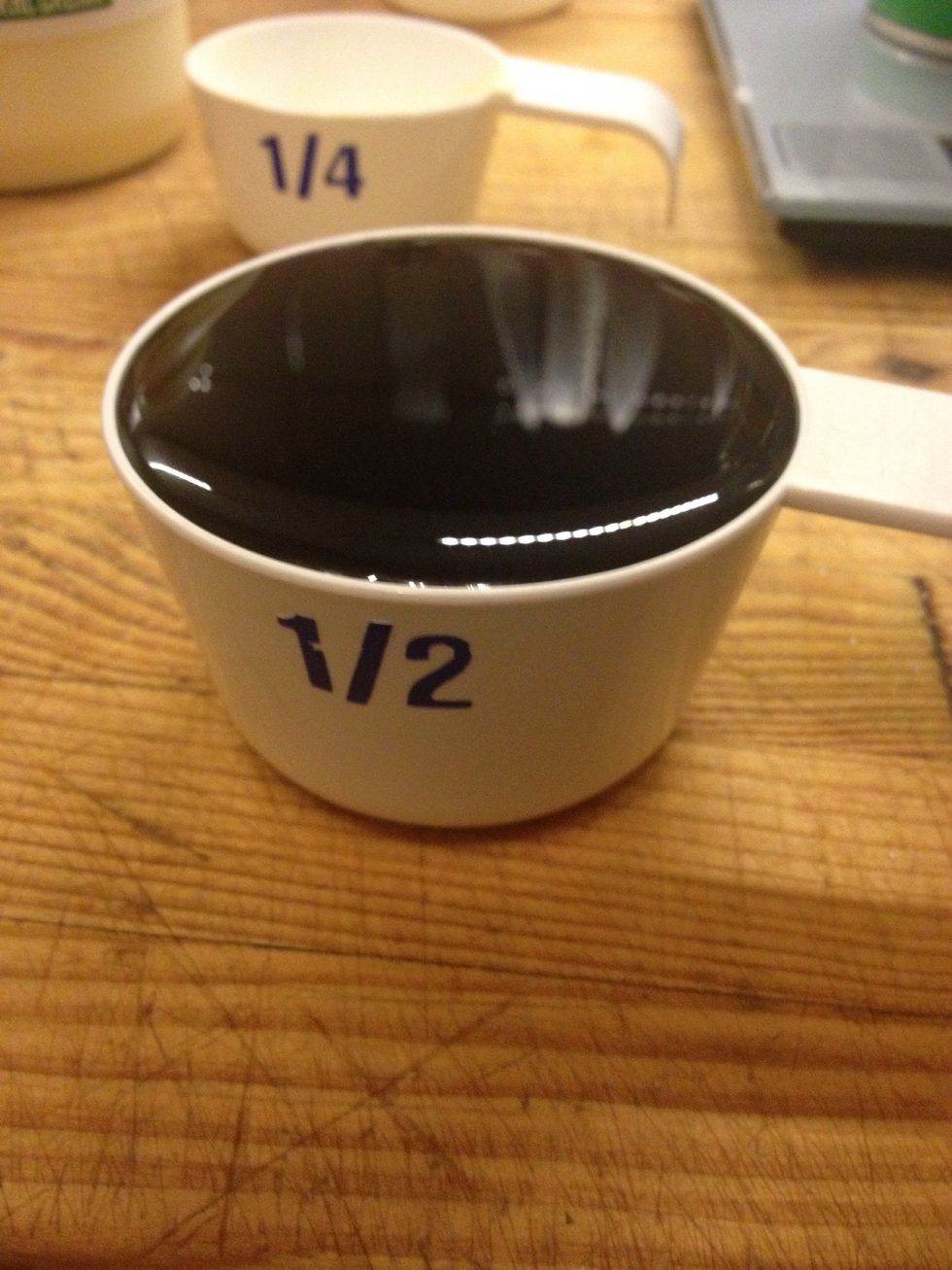 Scale 1/2 cup golden syrup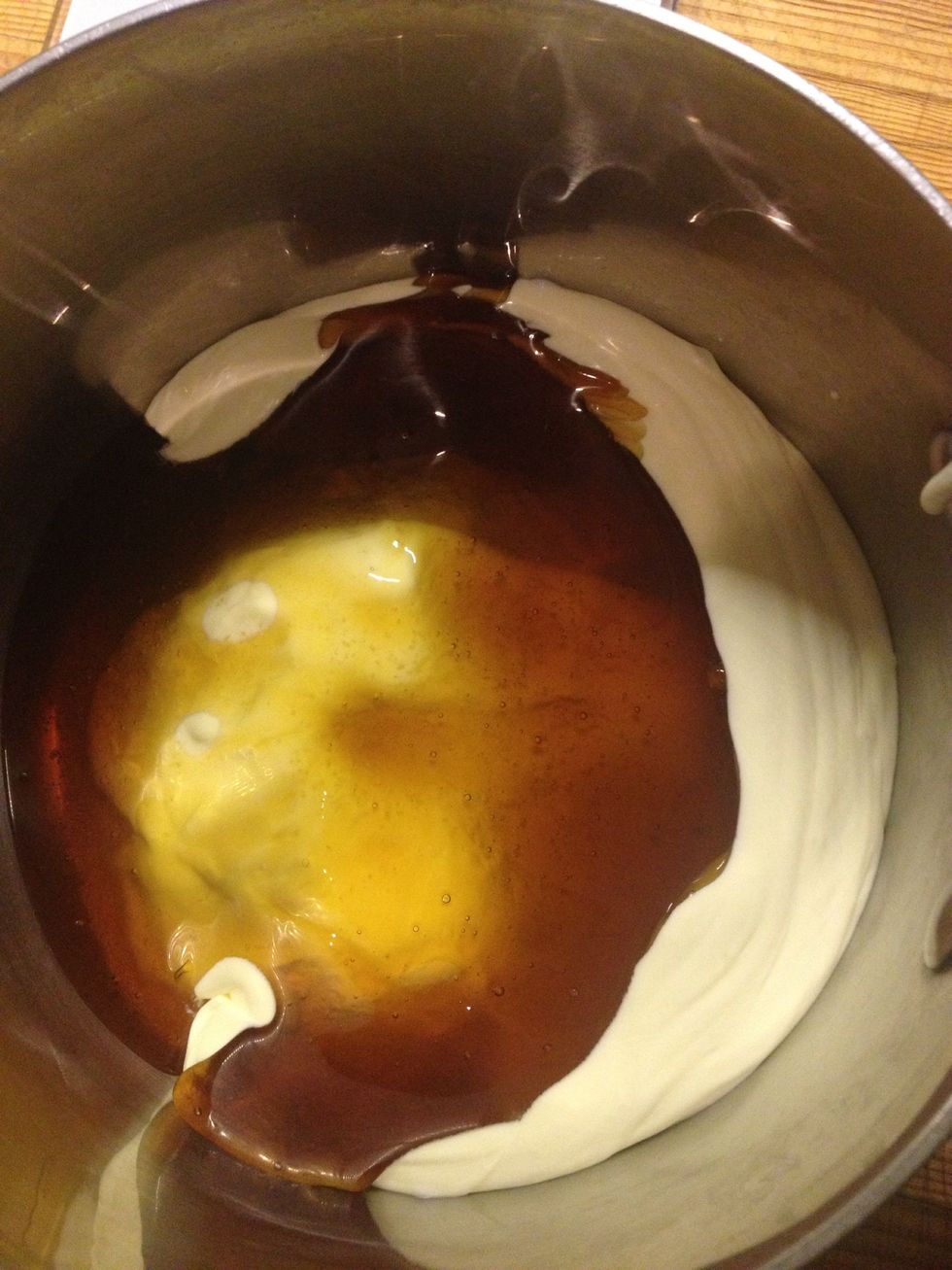 Add it too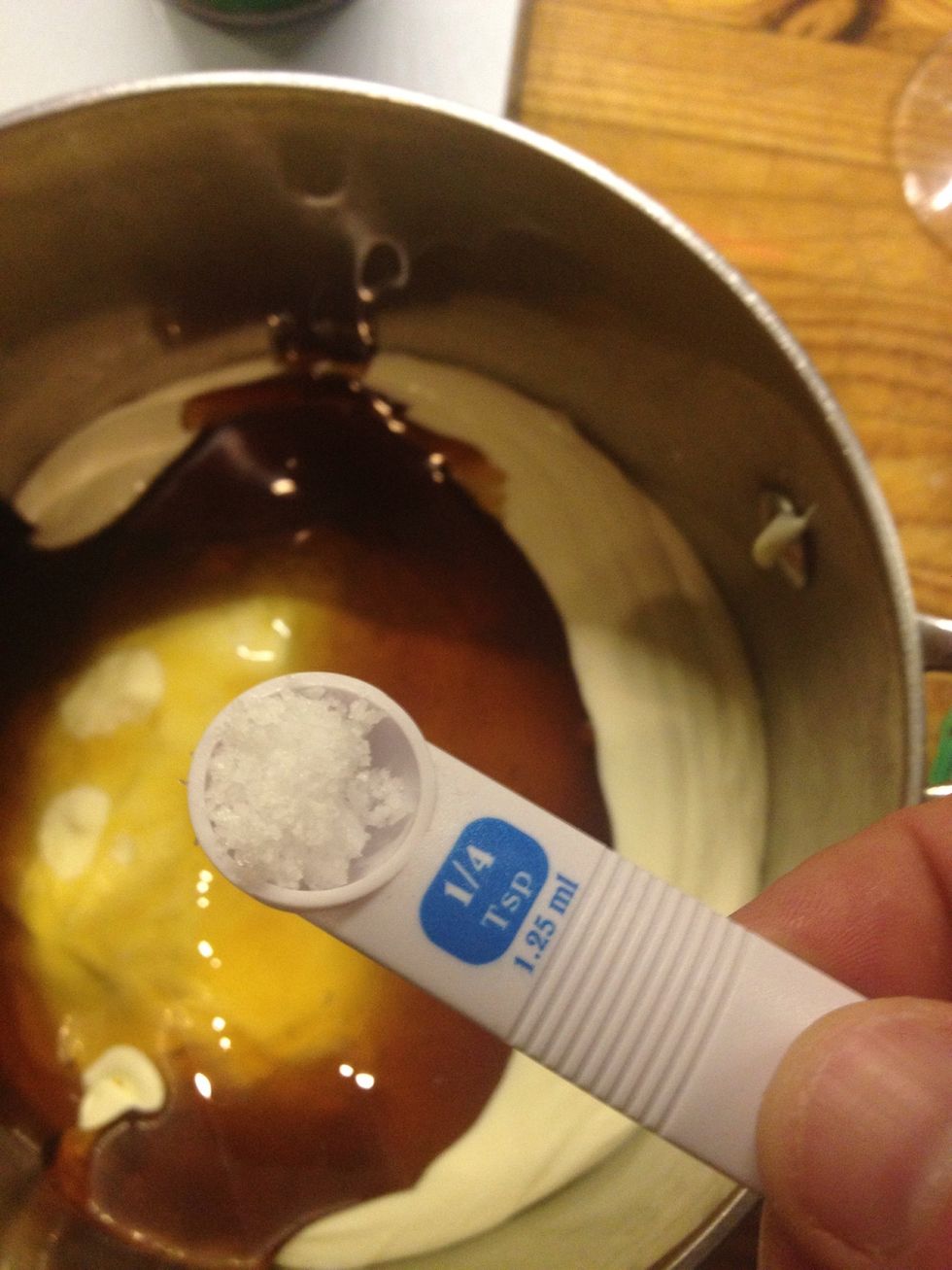 Add salt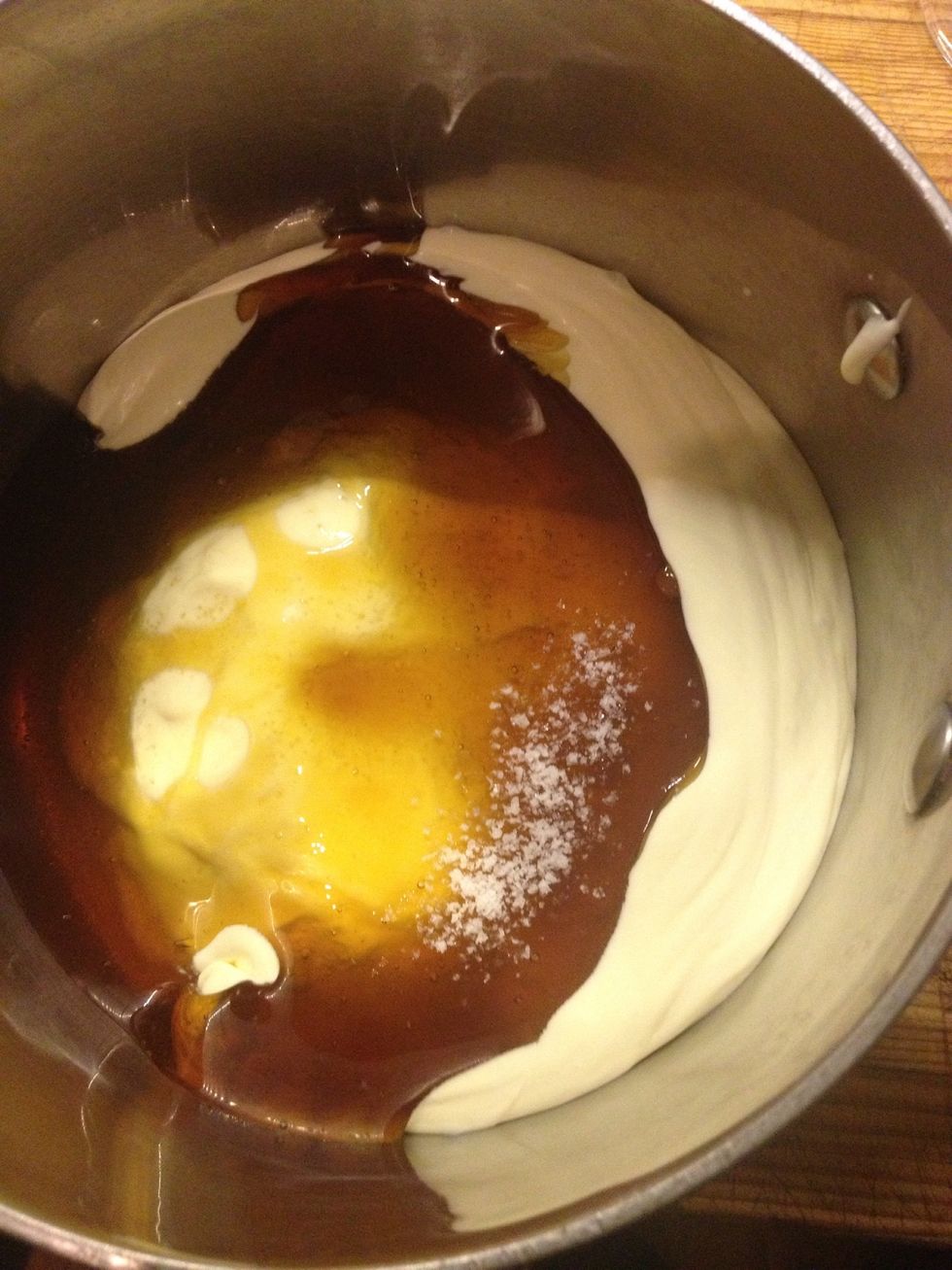 Like this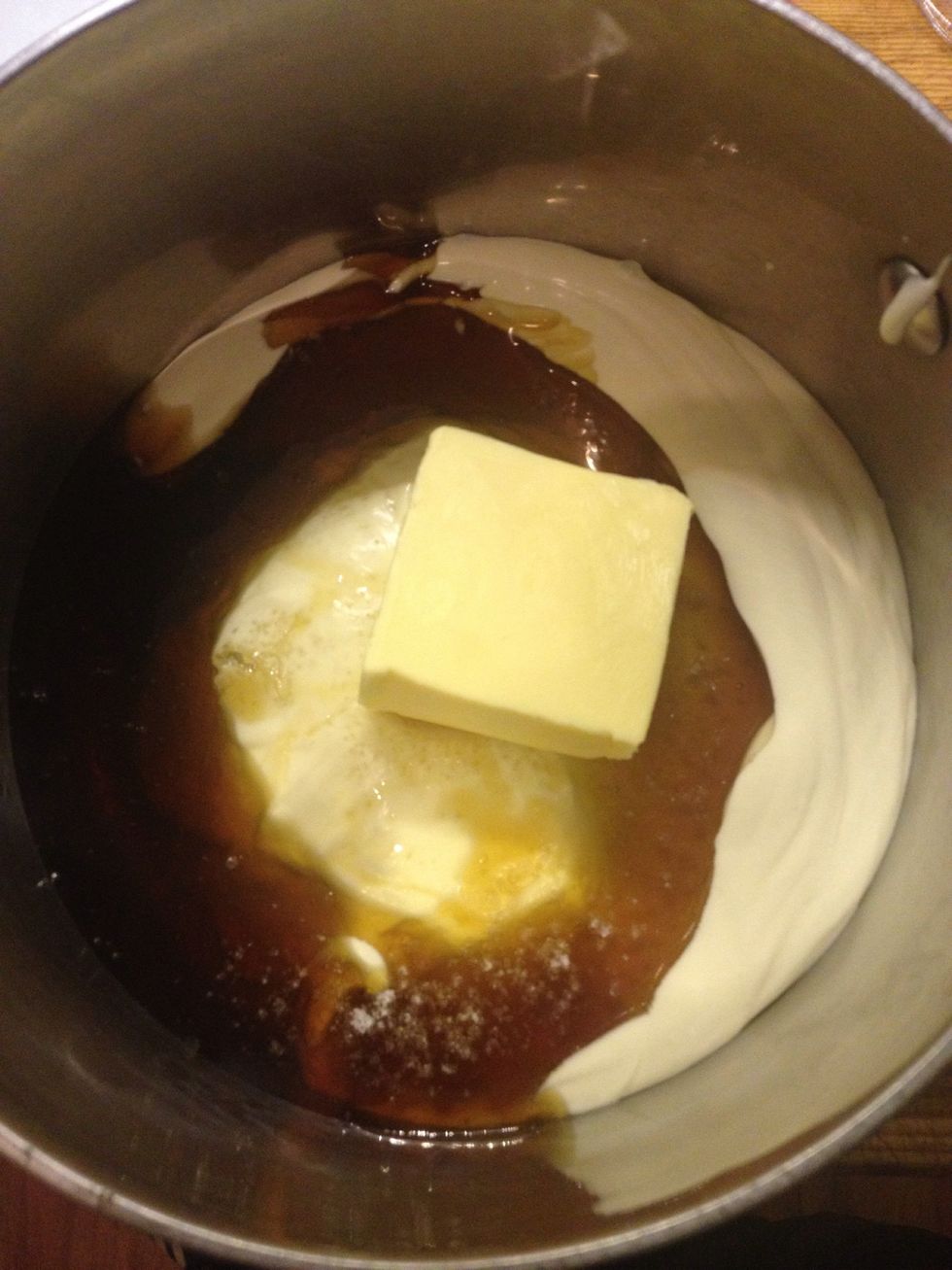 Add butter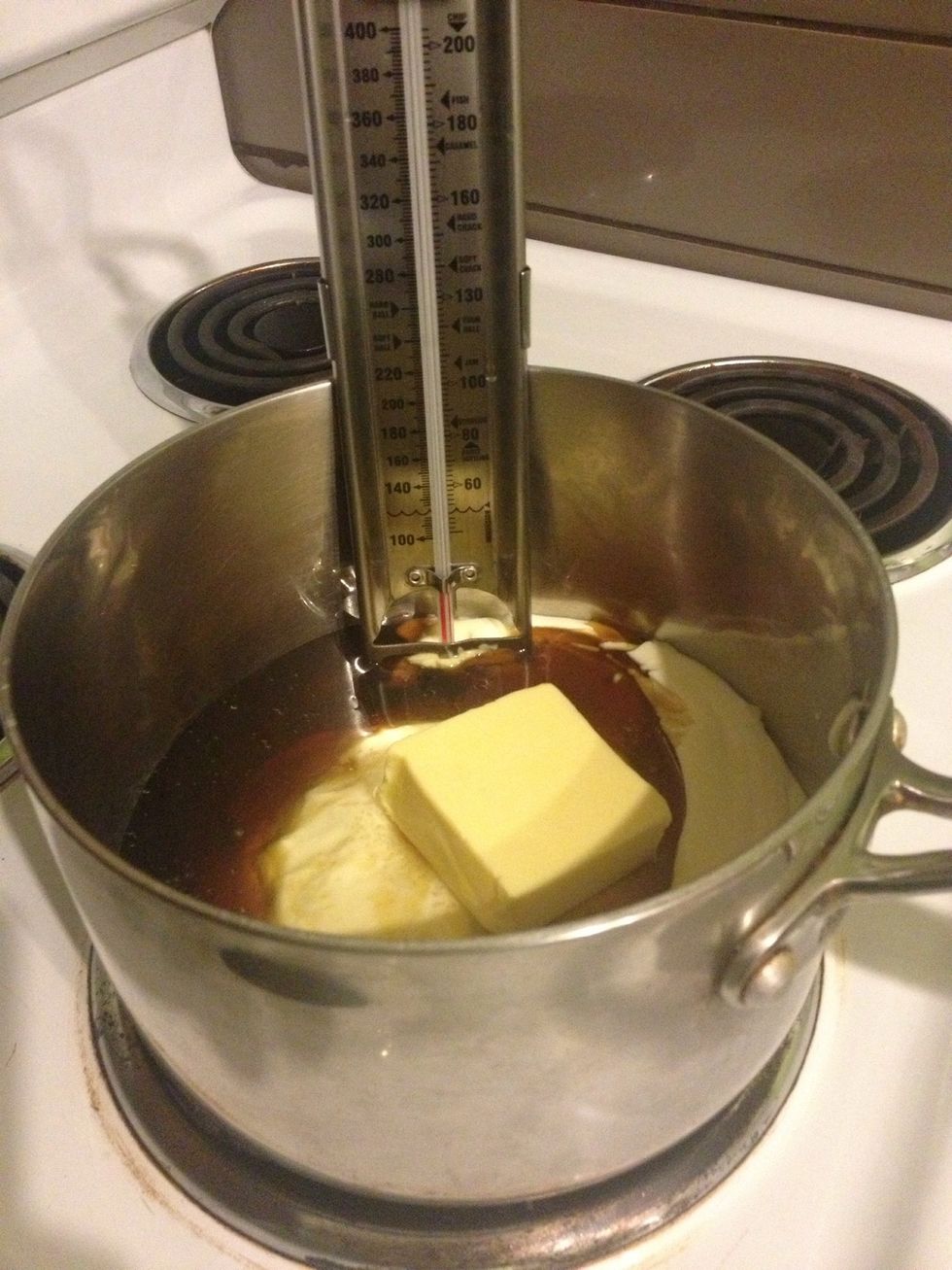 And put on the heat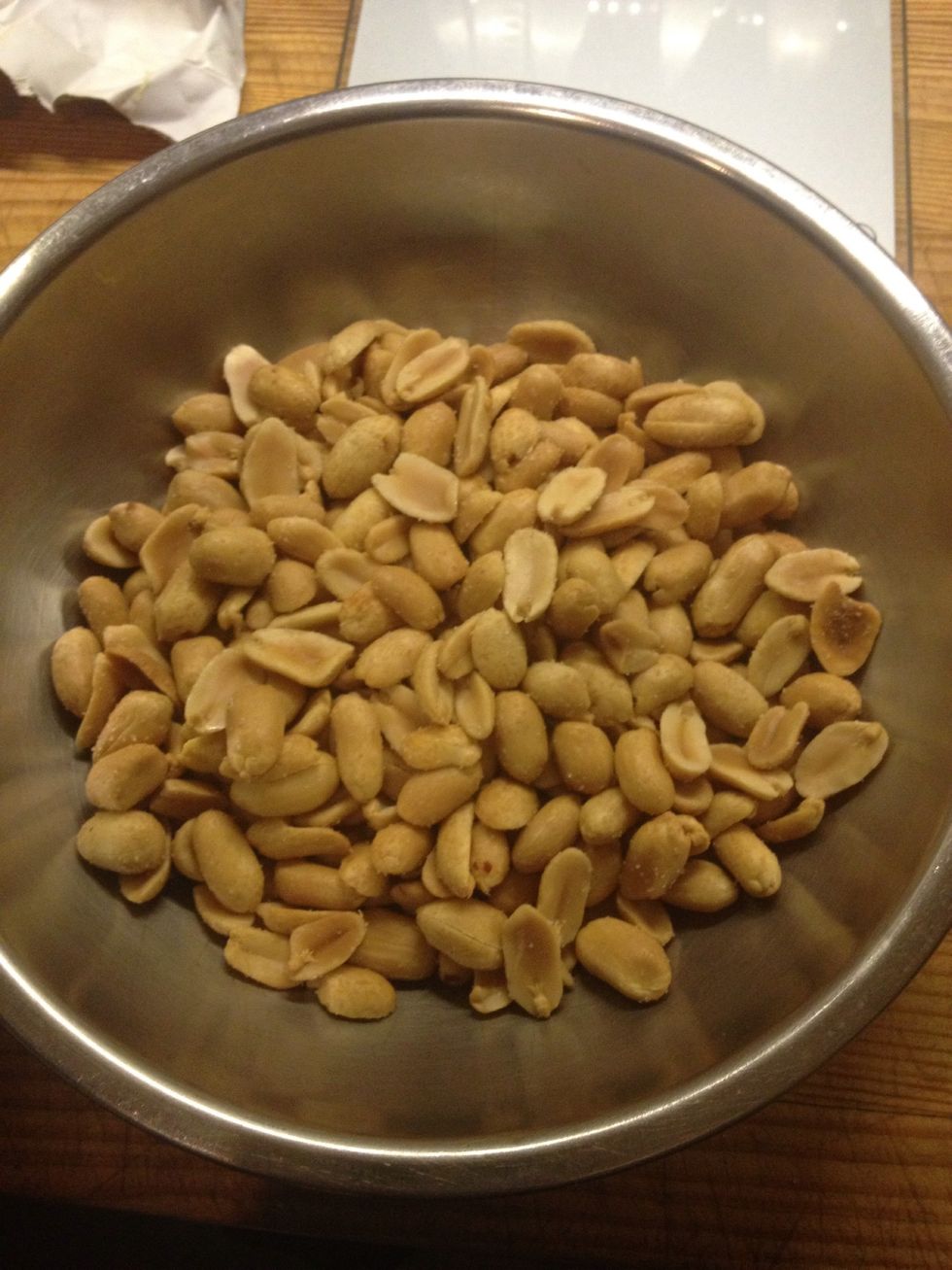 Scale peanuts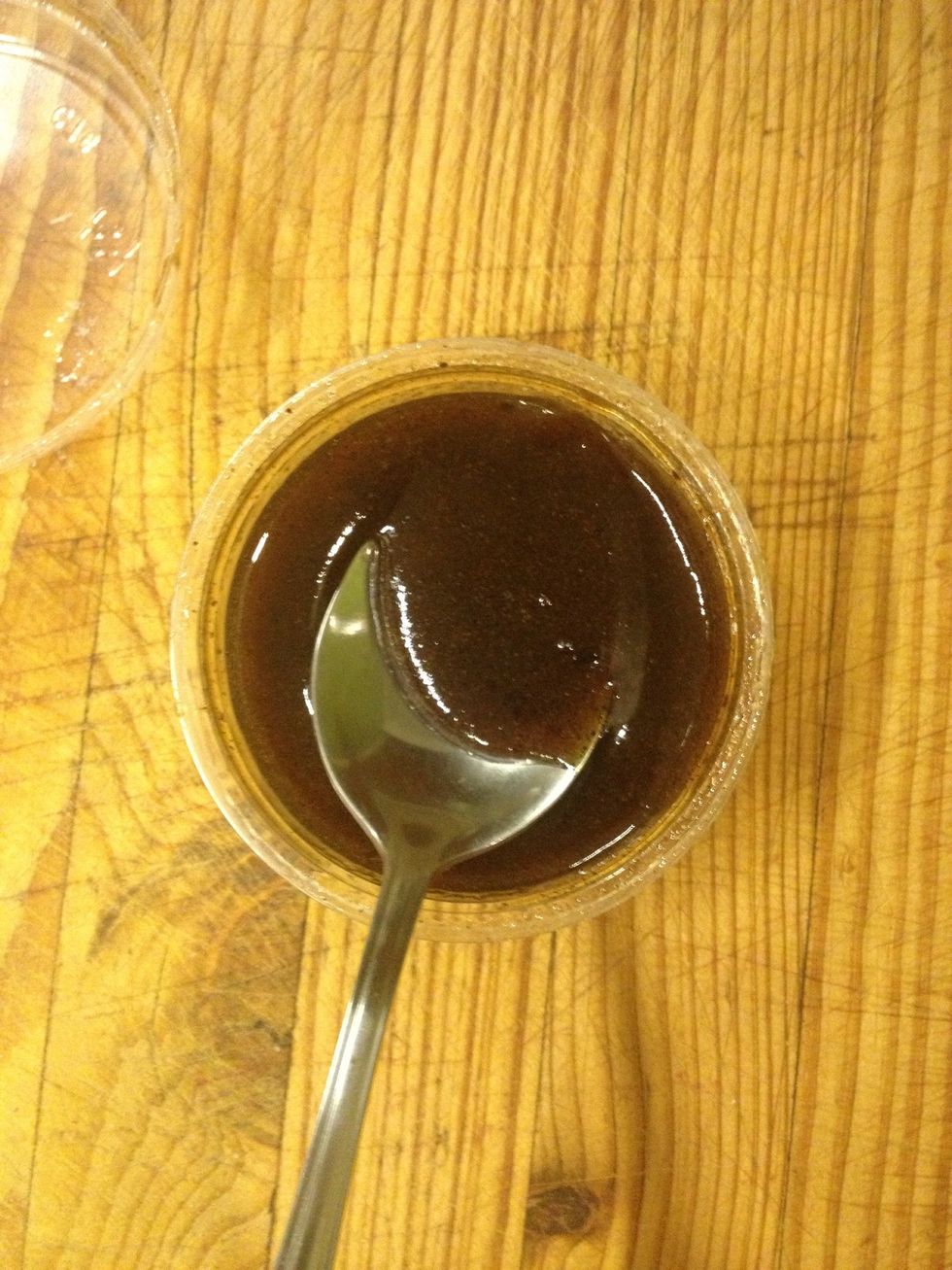 Get vanilla paste ready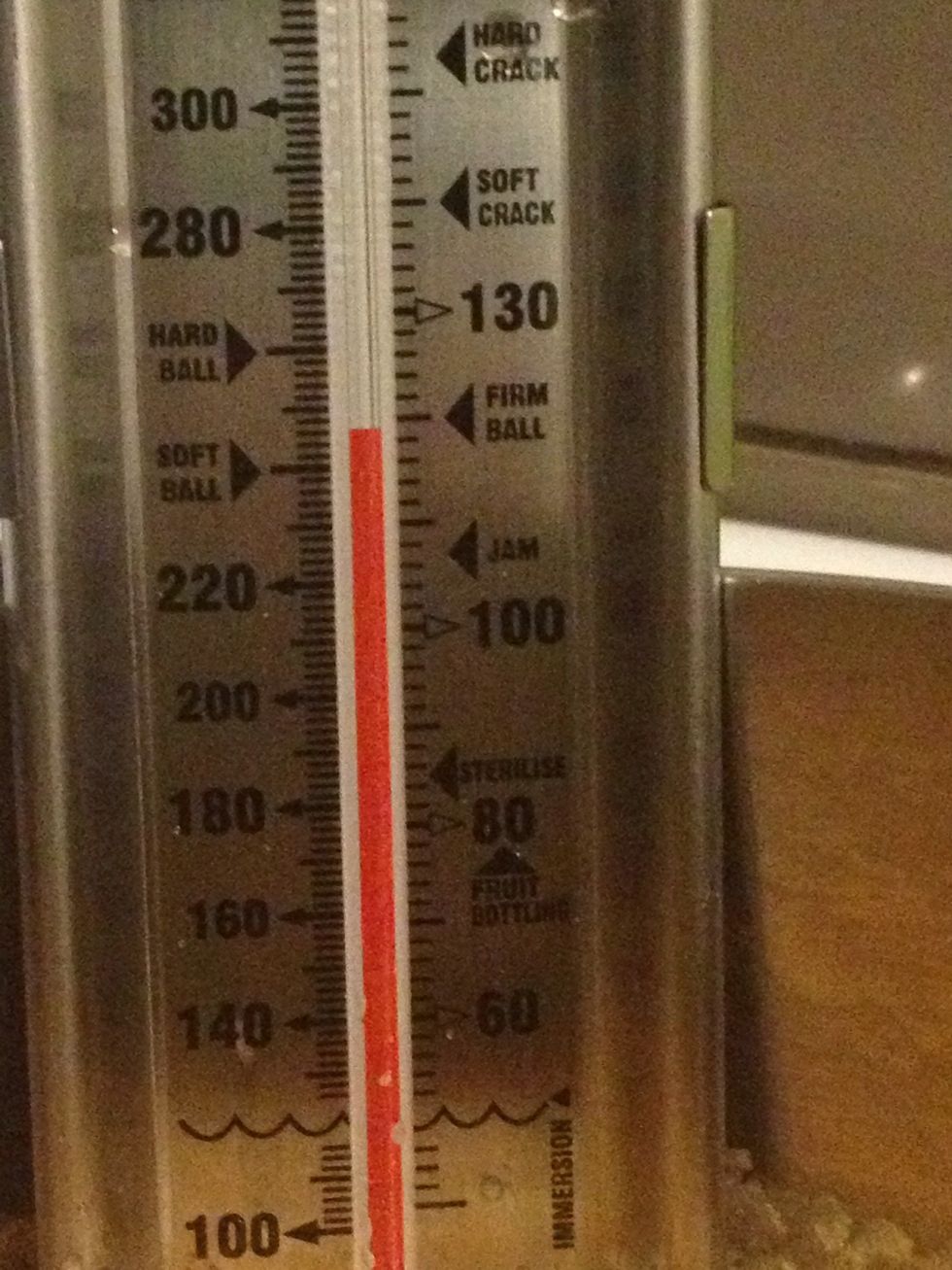 Bring up to 248f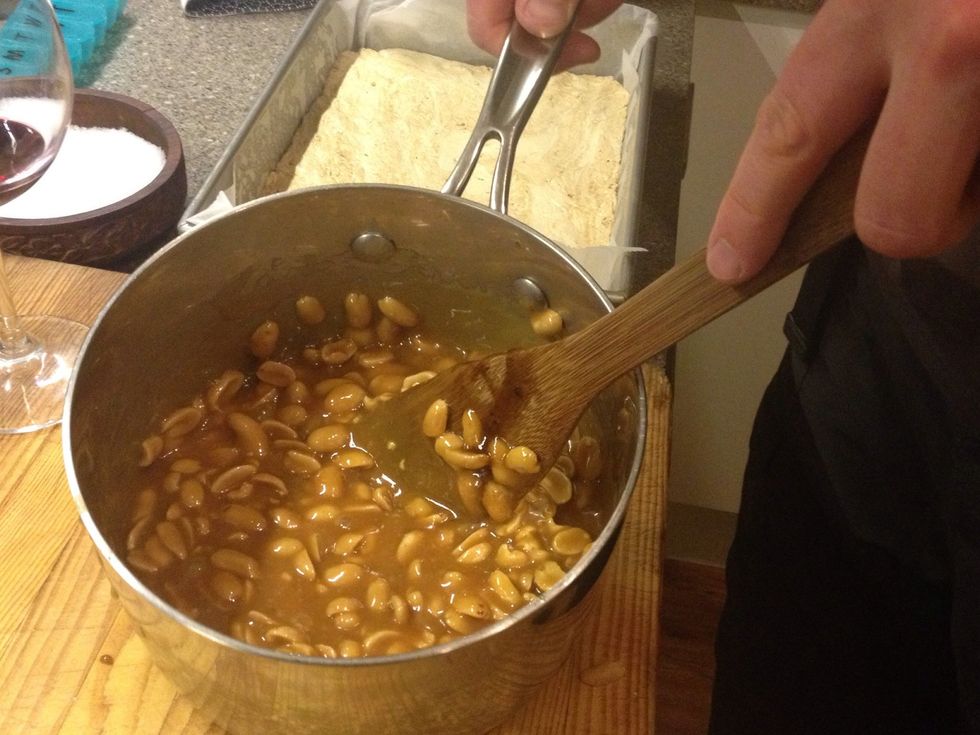 And stir in peanuts and vanilla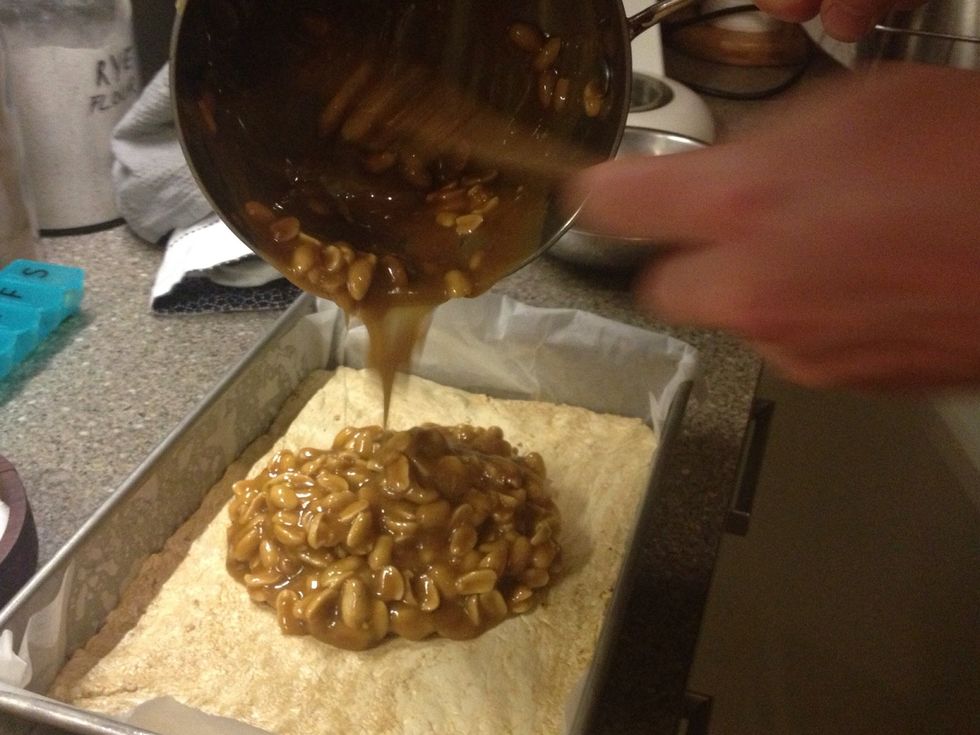 Pour onto nougat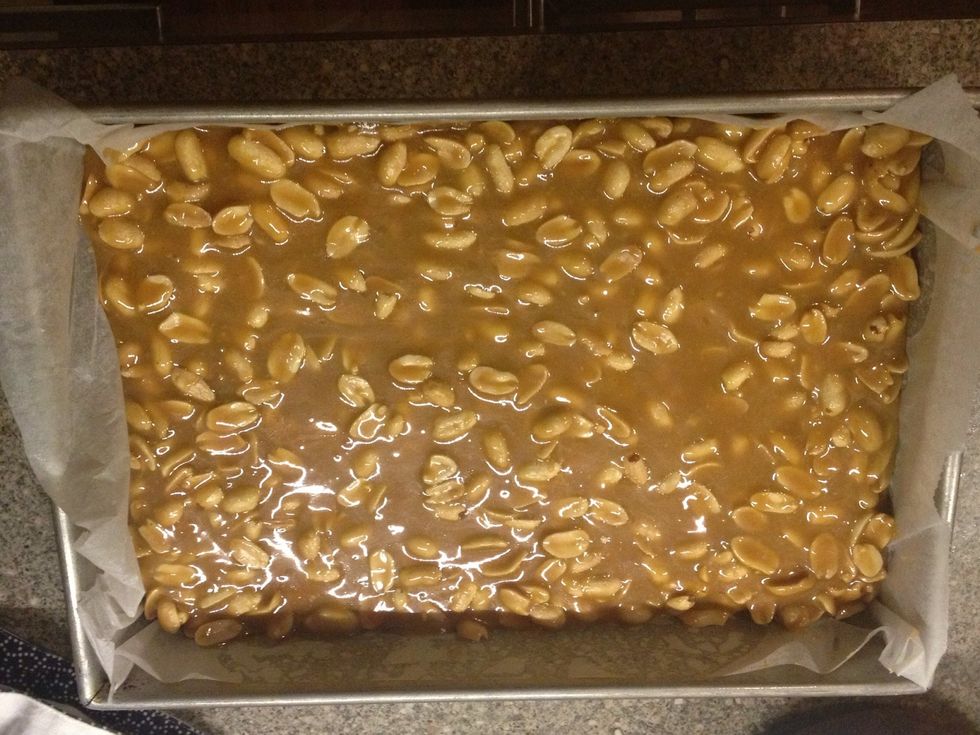 And spread out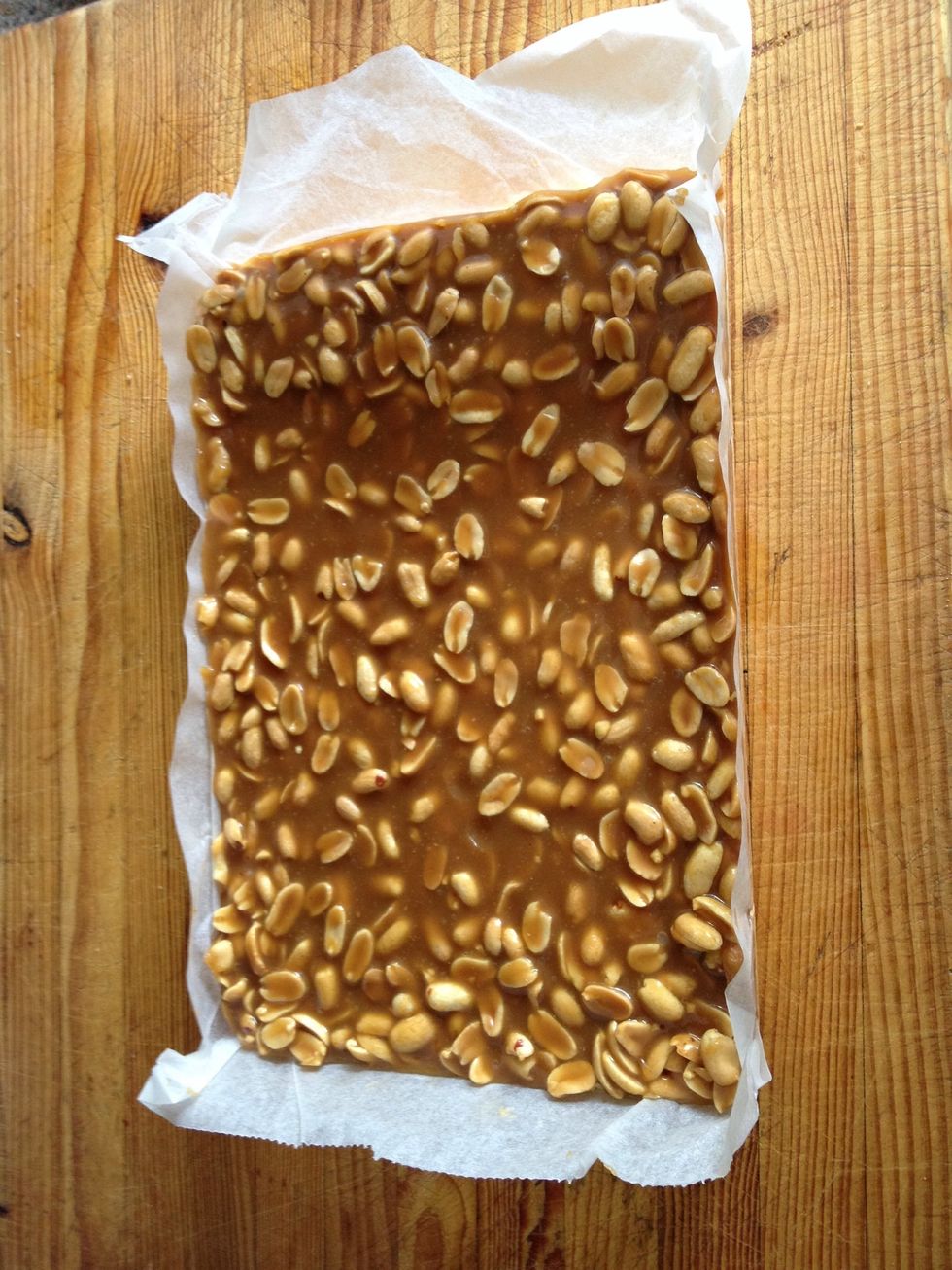 After it is set turn out onto your chopping block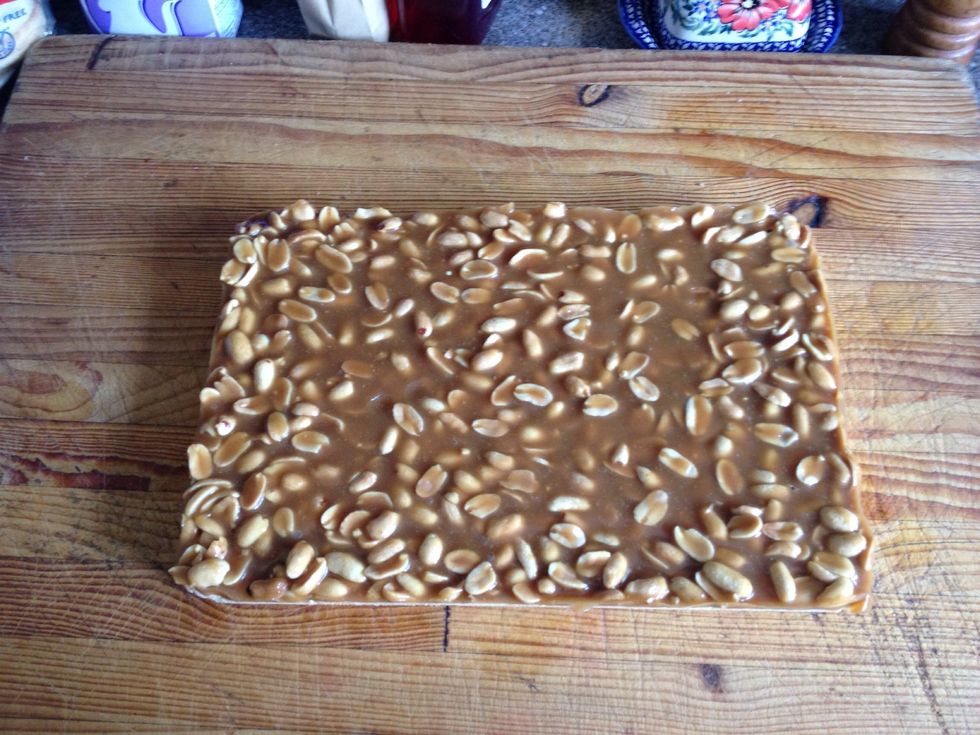 Like this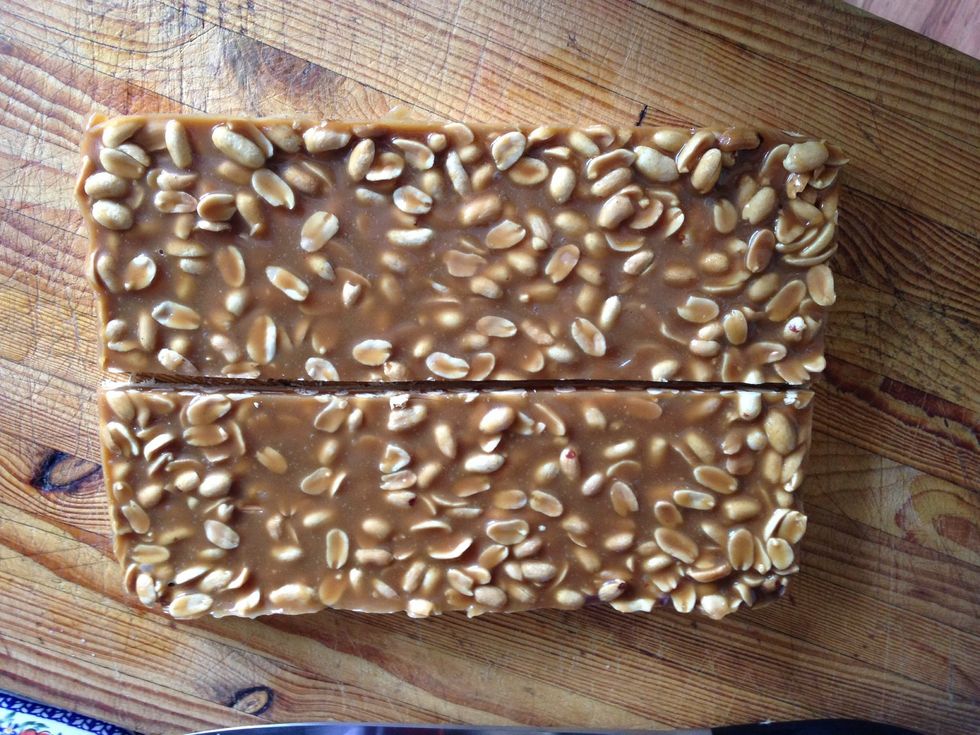 Cut in half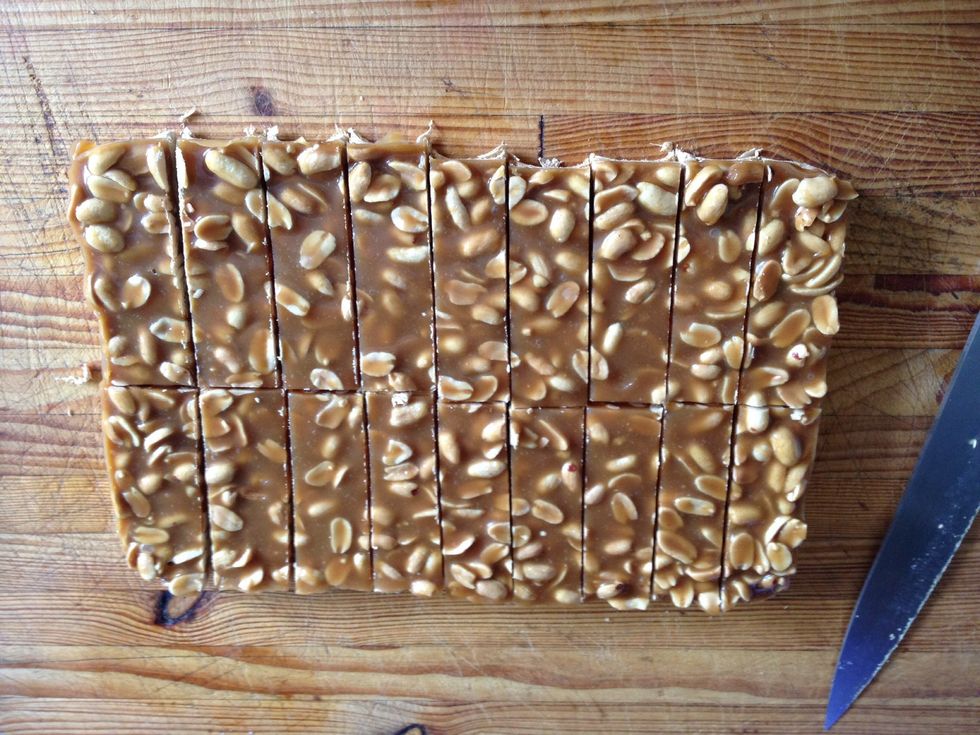 Then into bar shapes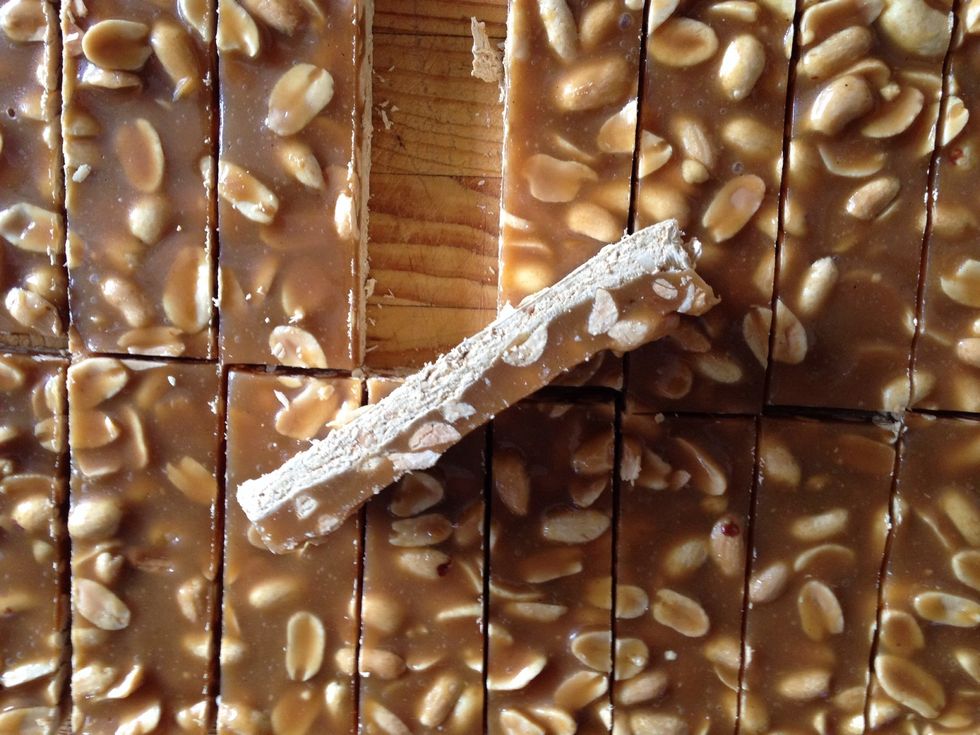 Looking nice eh?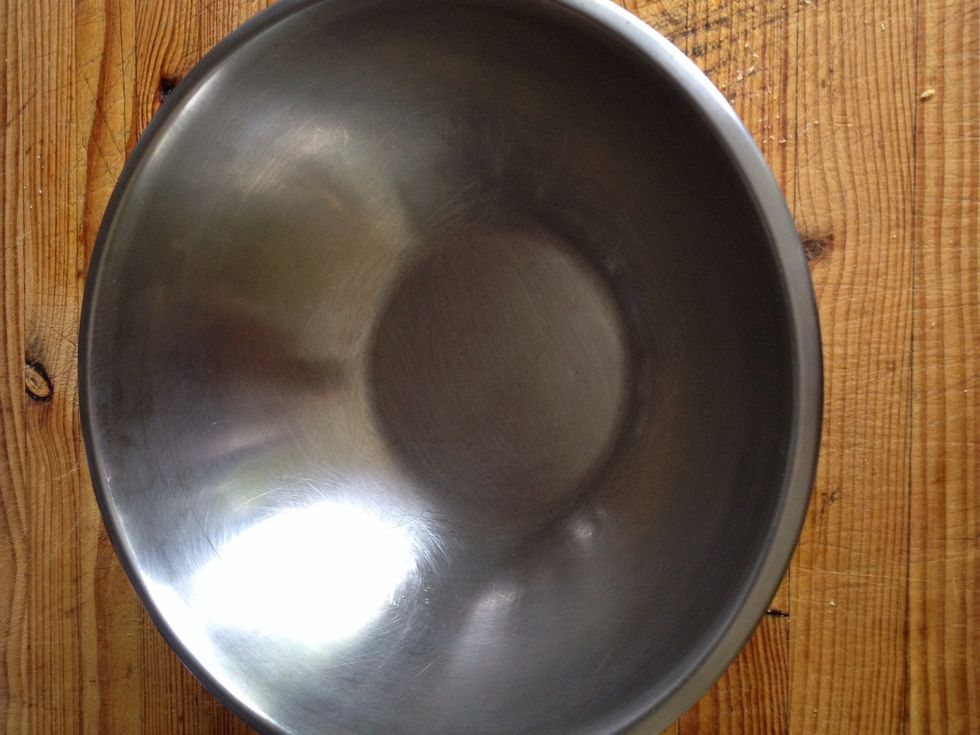 Next chocolate coating time:)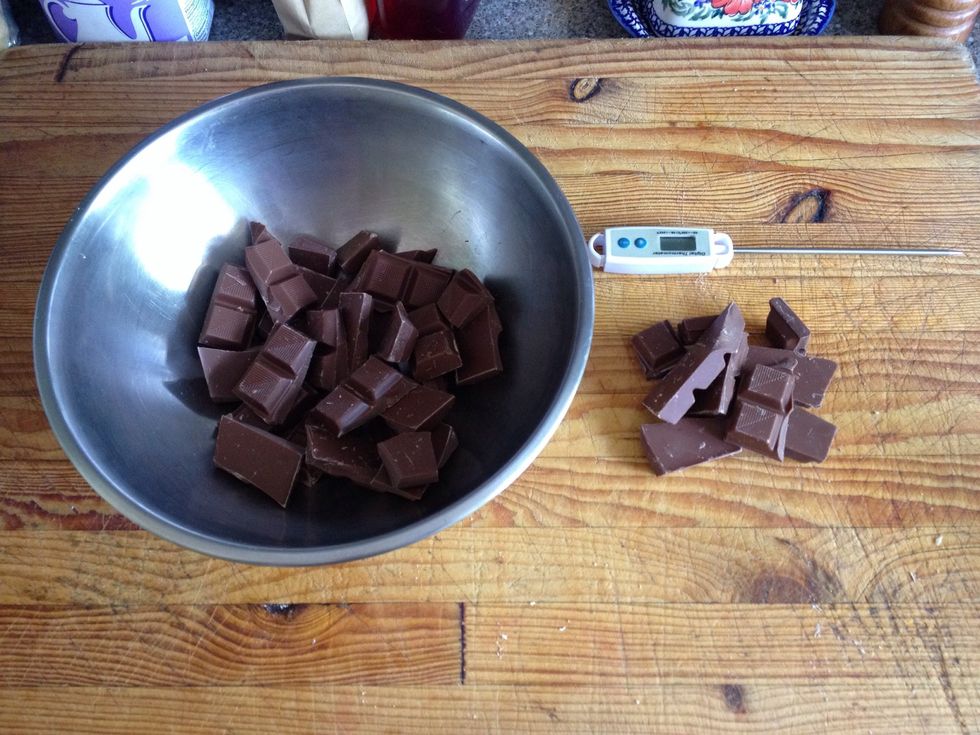 Scale chocolate and take out a 1/4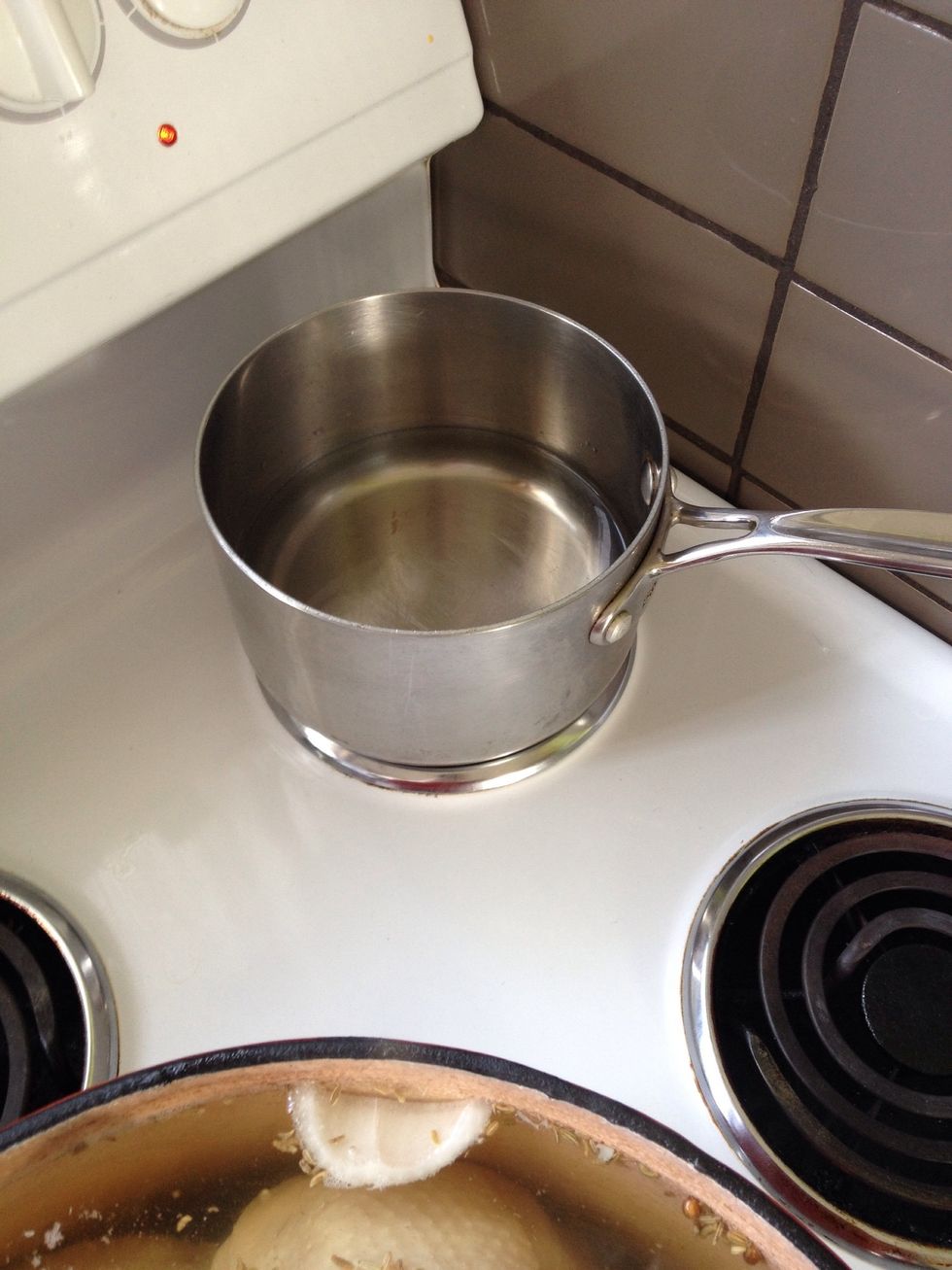 Put some water on the stove to heat
Start melting chocolate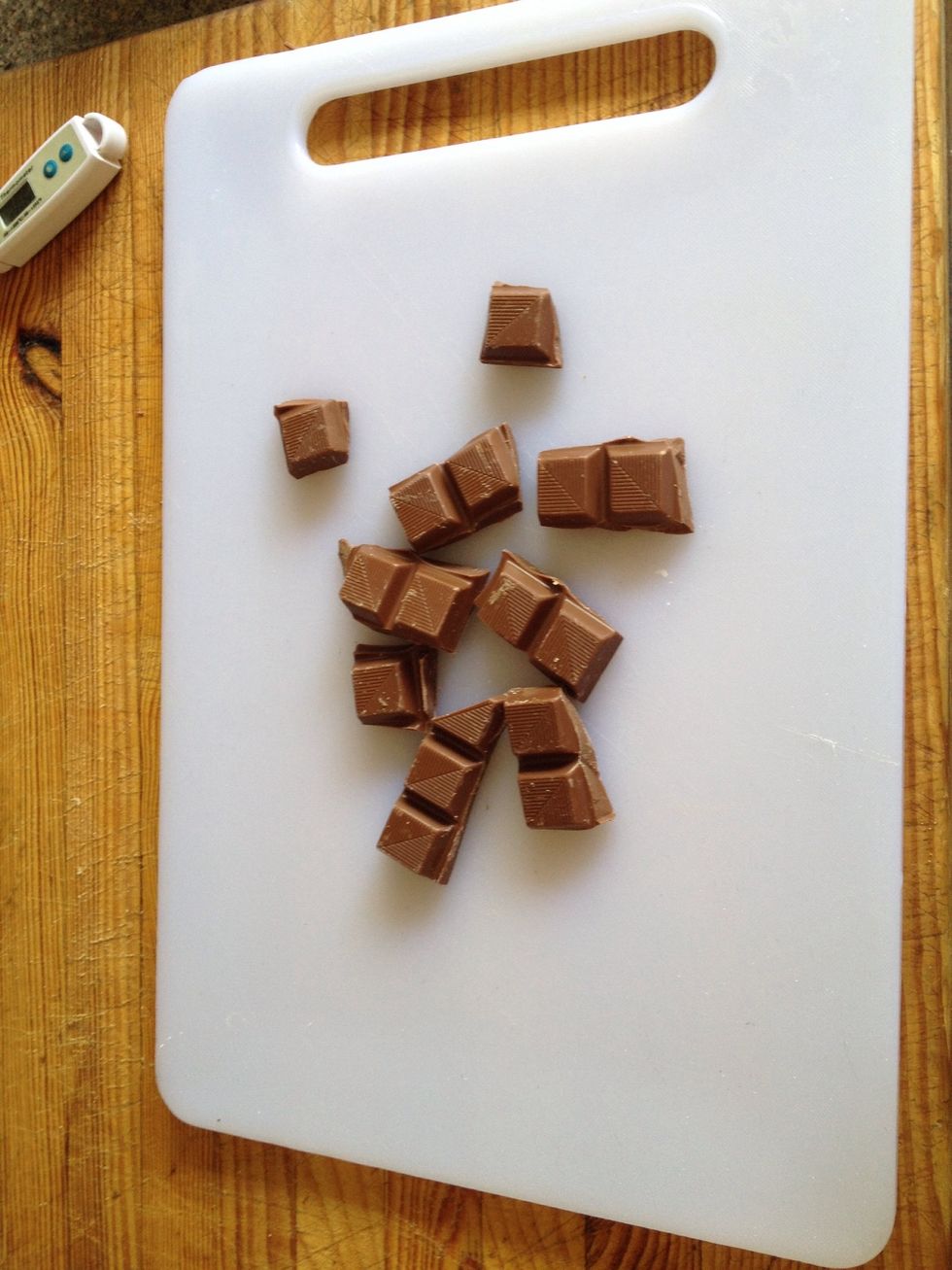 With remaining chocolate chop up pretty fine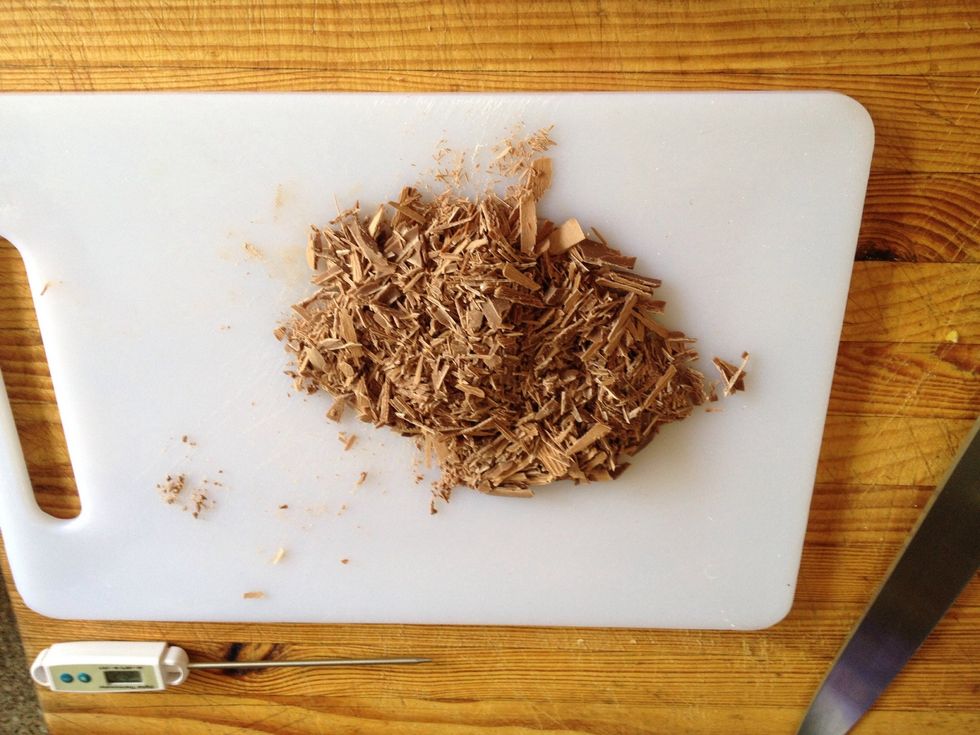 Like this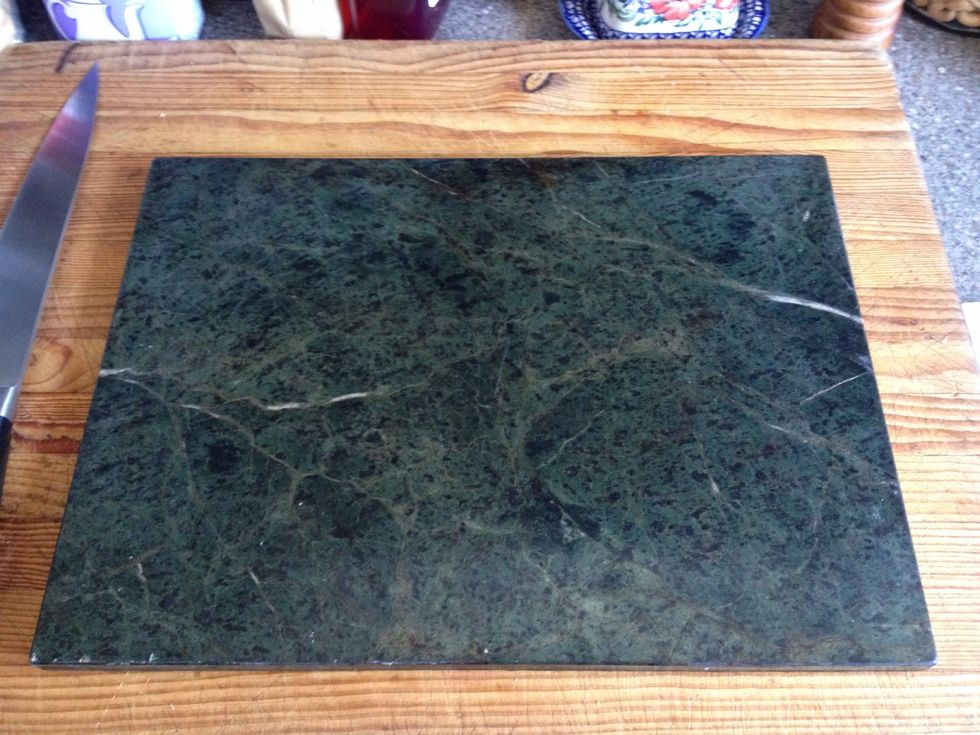 Next get something to place your bars on
And cover with some grease proof paper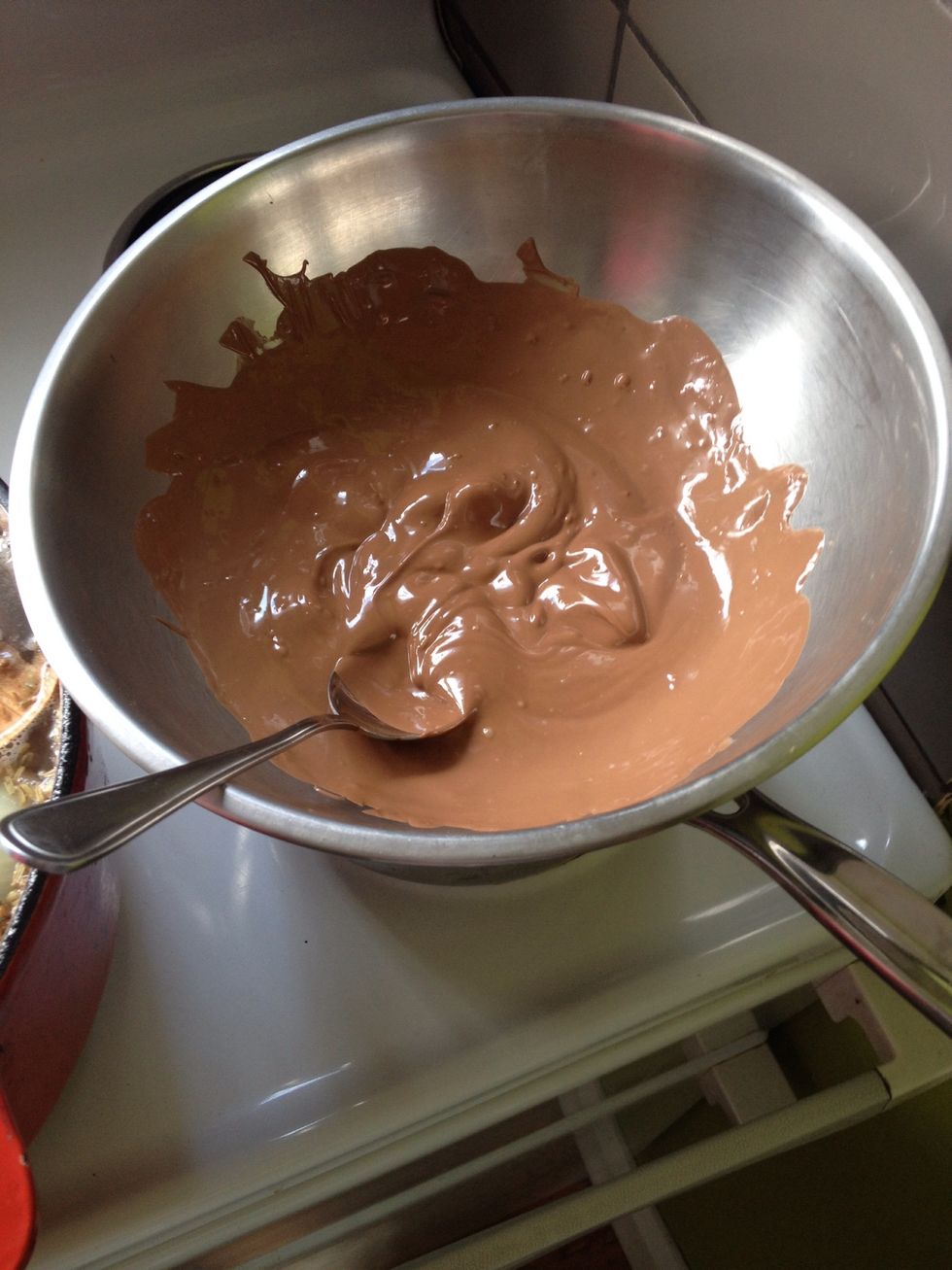 When chocolate has reached between 46-49c take away from the heat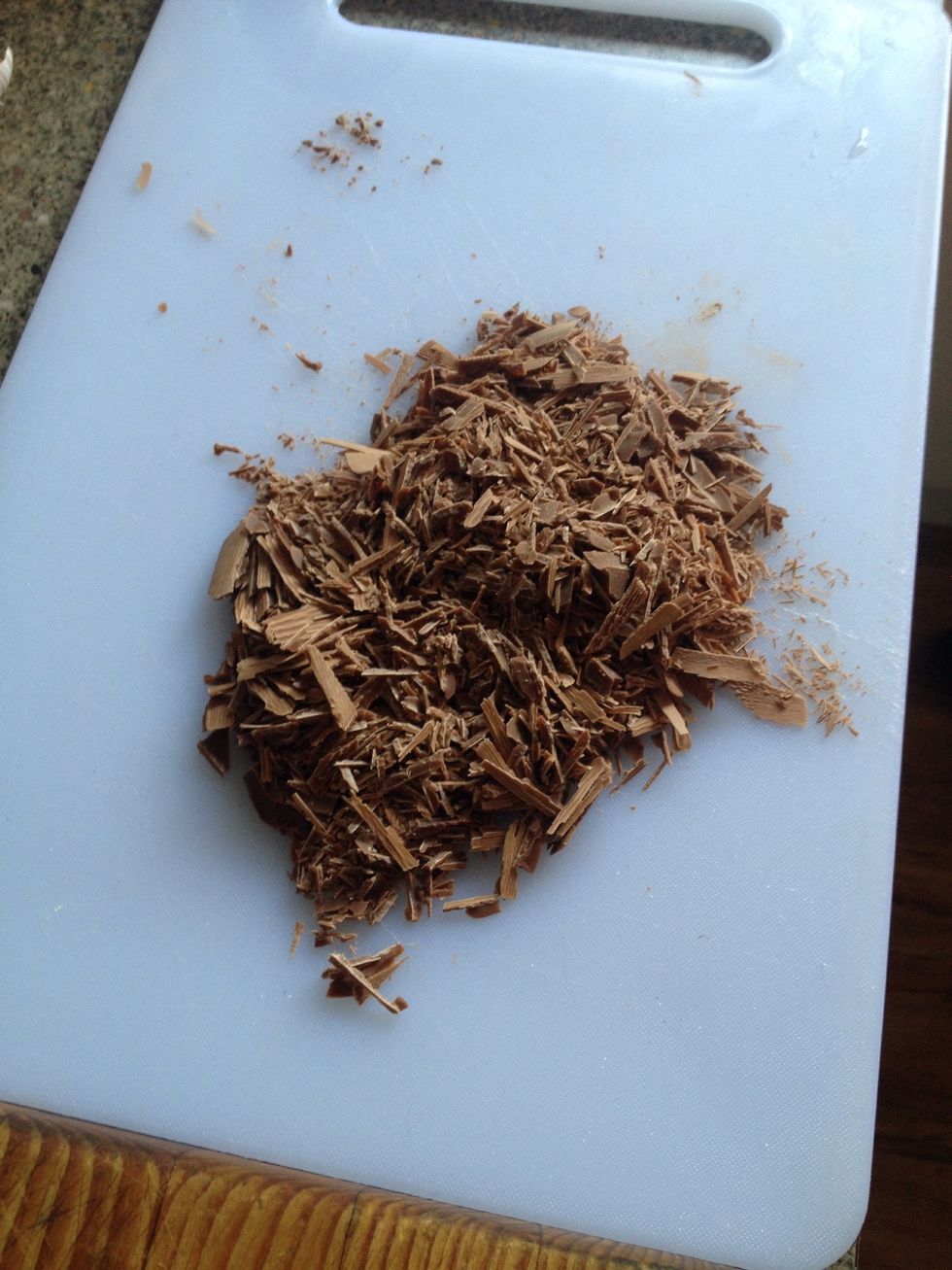 Get your chopped choc ready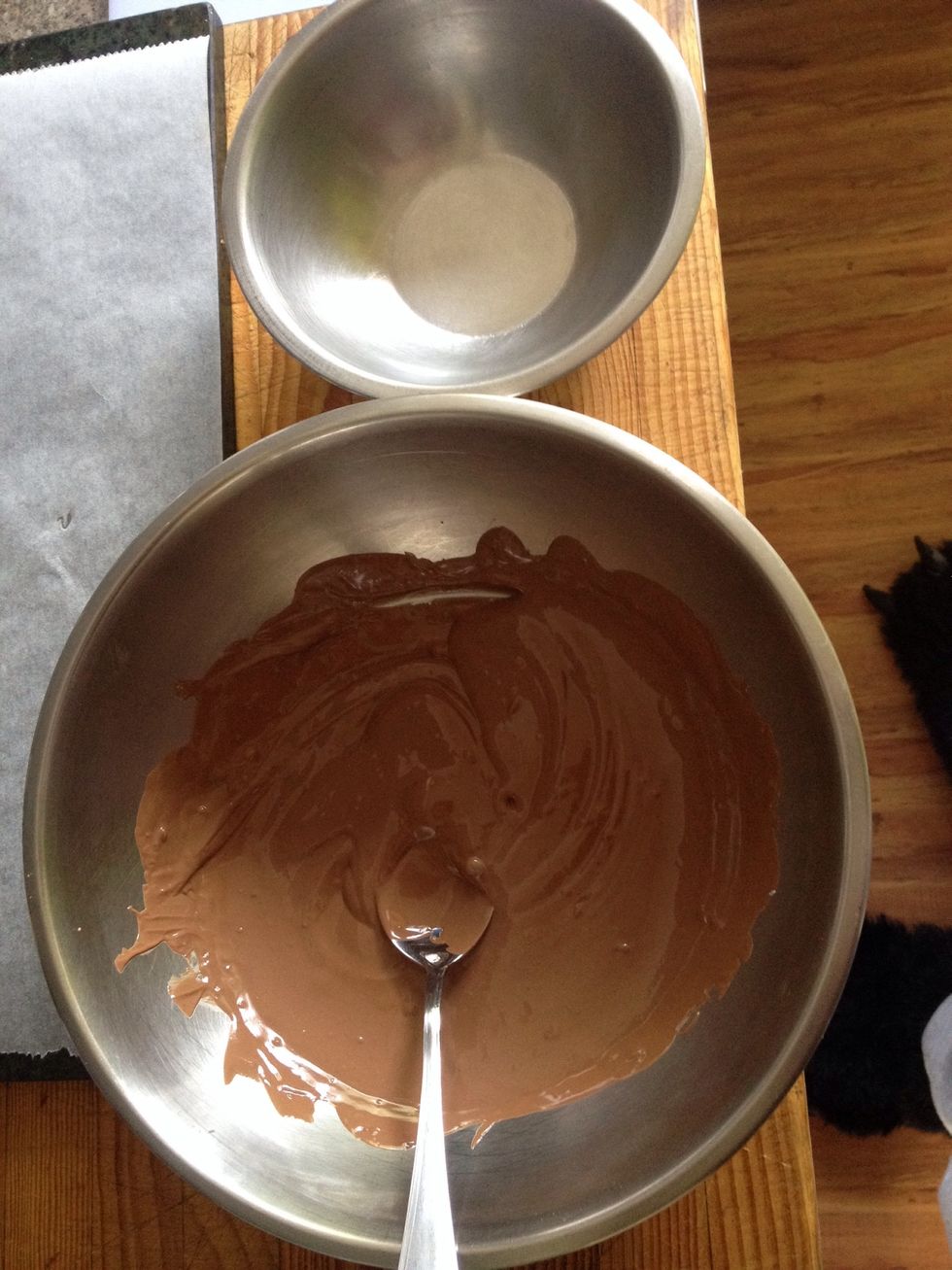 Take a third of the melted choc out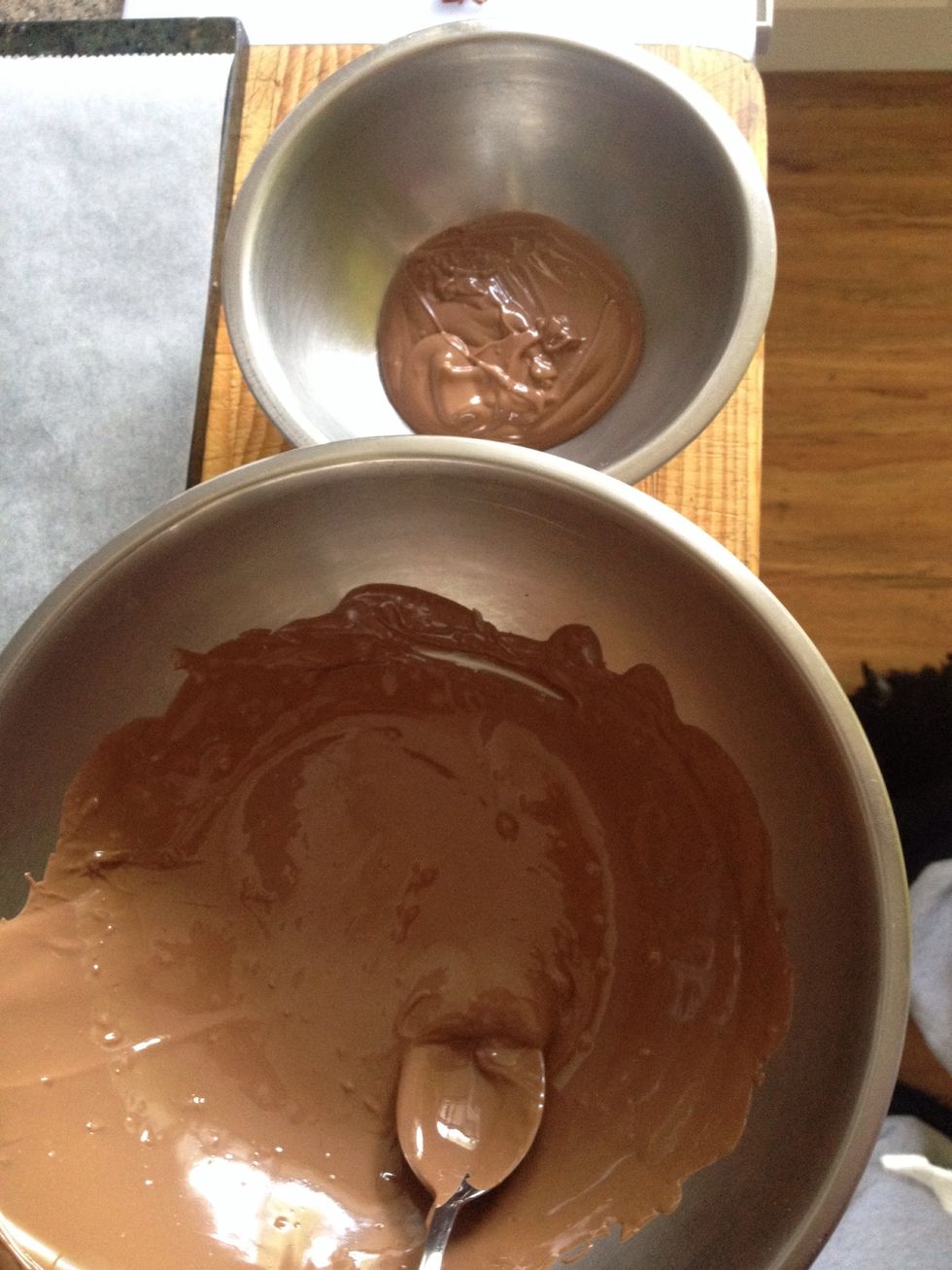 Like this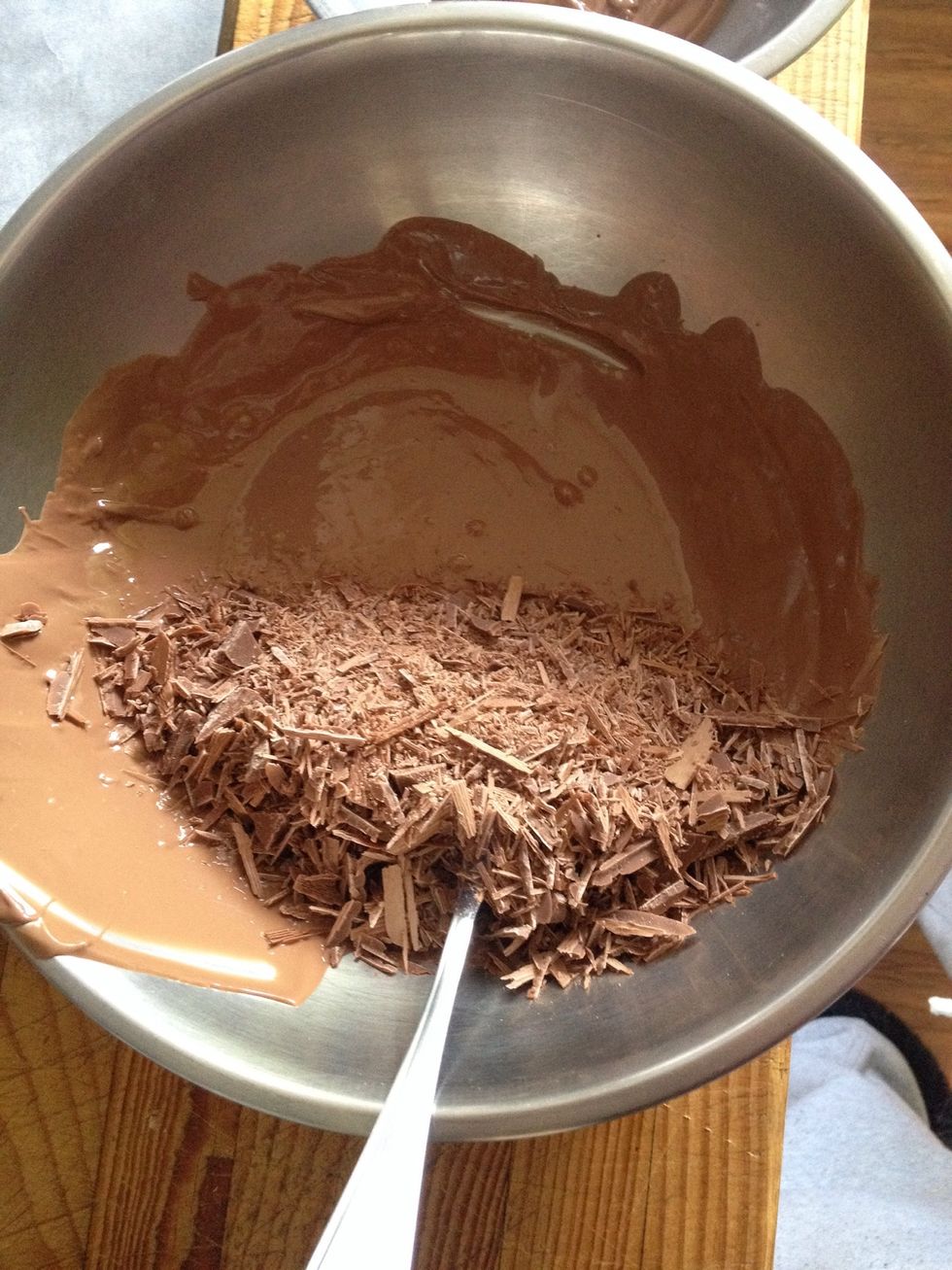 Add chopped choc to remaining 2/3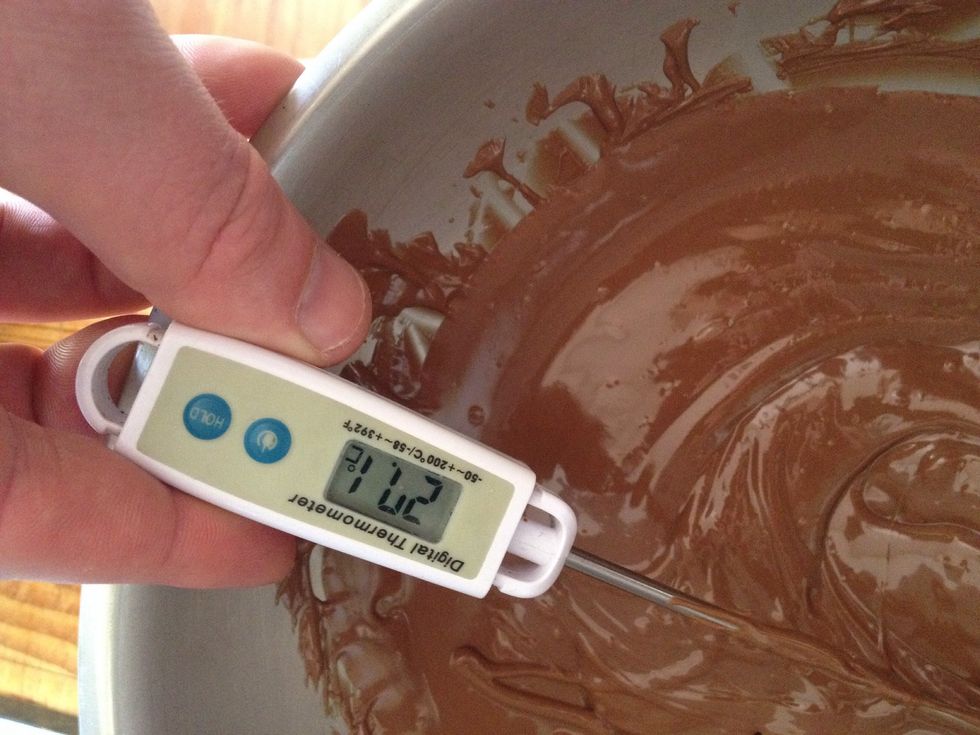 And stir until it gets to 27c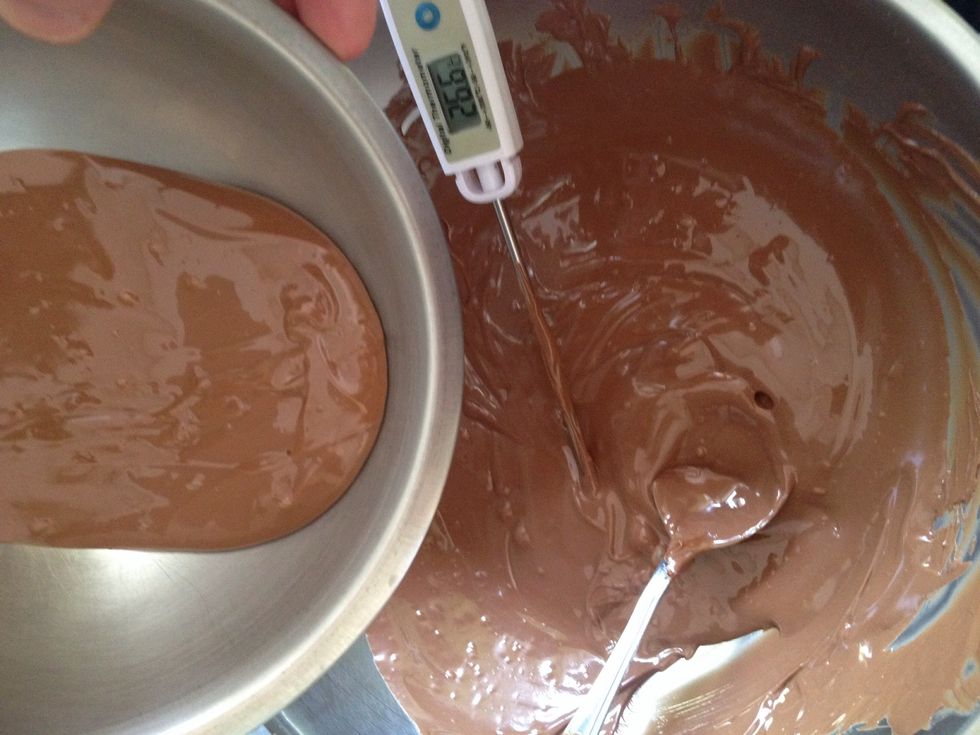 Then add the 1/3 choc you set aside so you can bring the temperature up to between 29 - 31c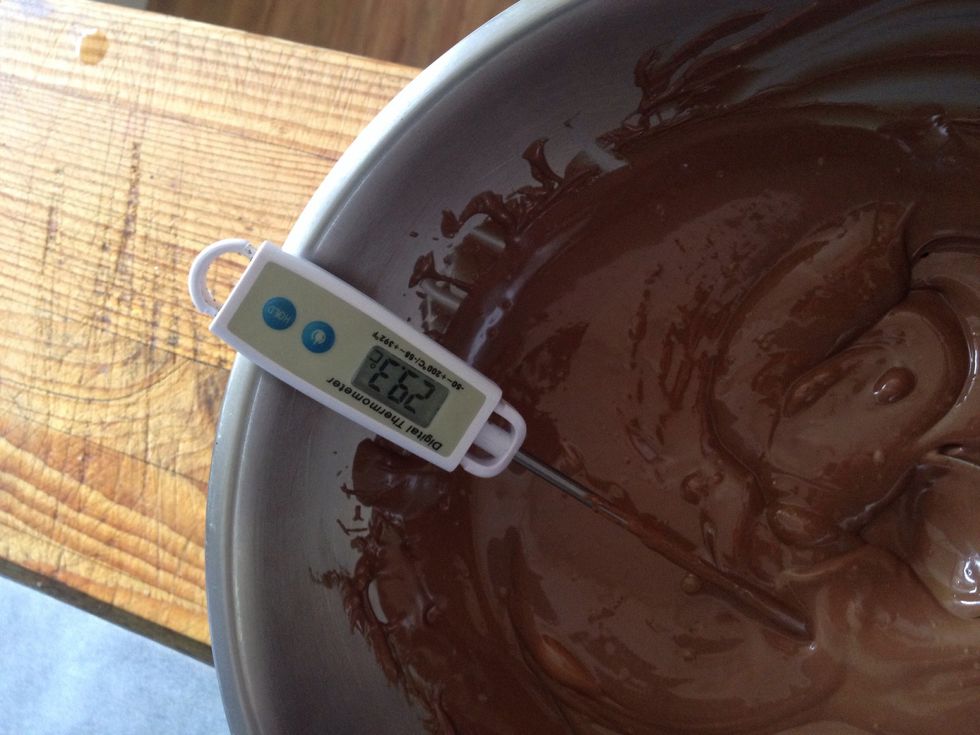 Like this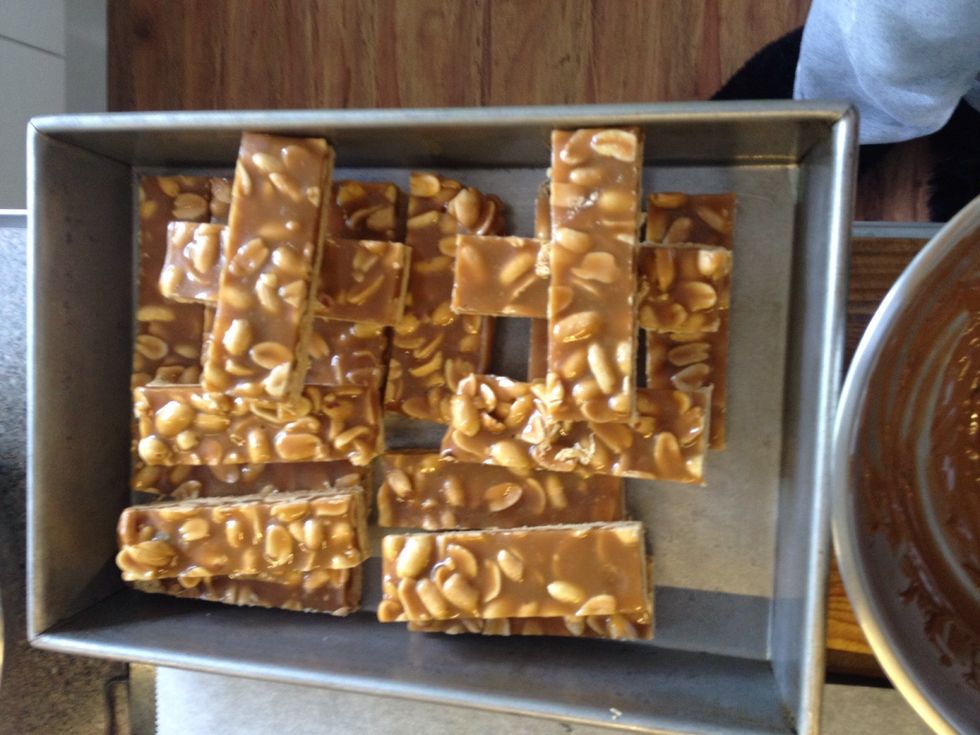 Get your bars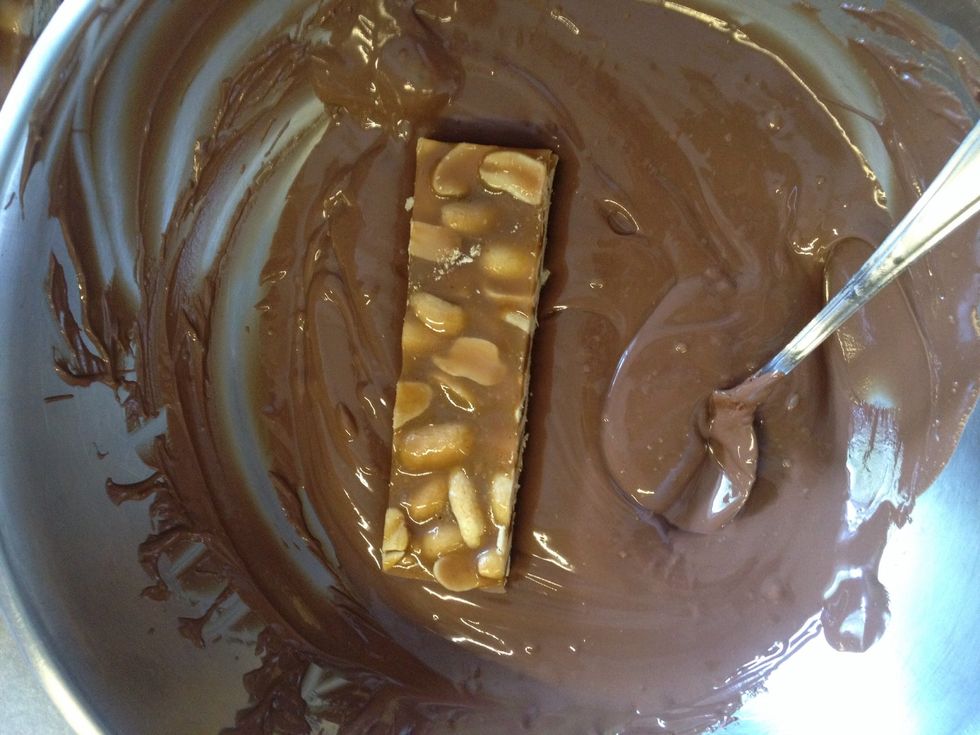 And start dipping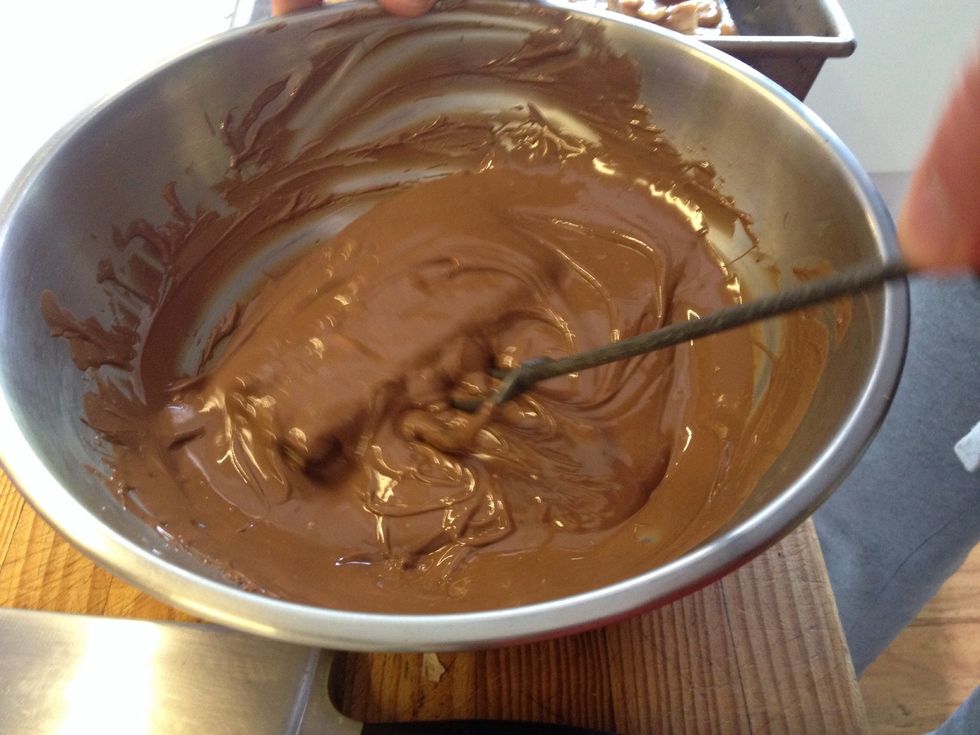 Like this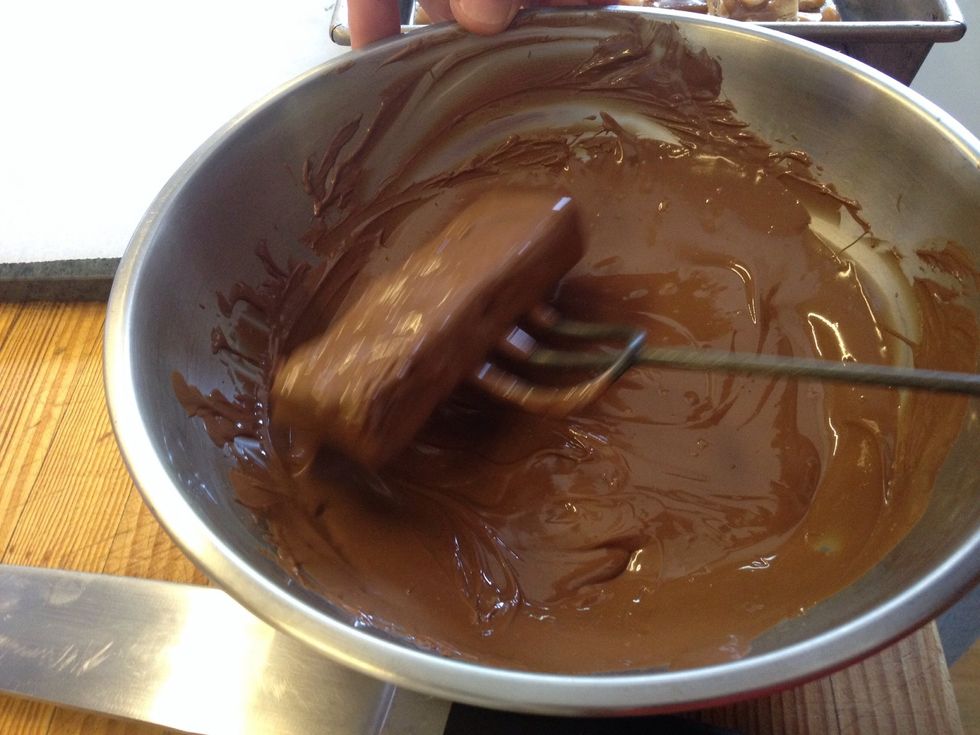 Nice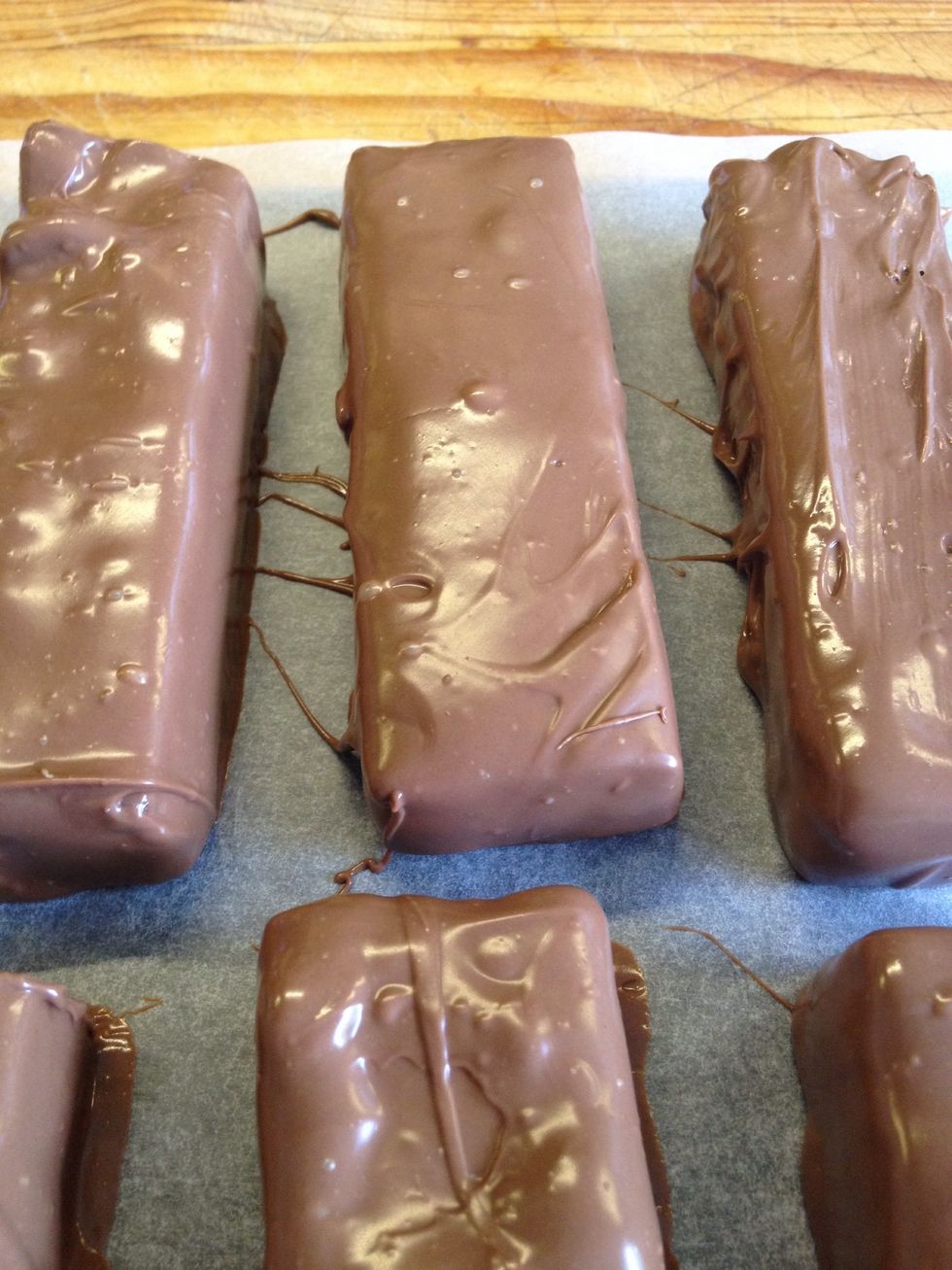 Place on your chosen surface and let your tempered chocolate set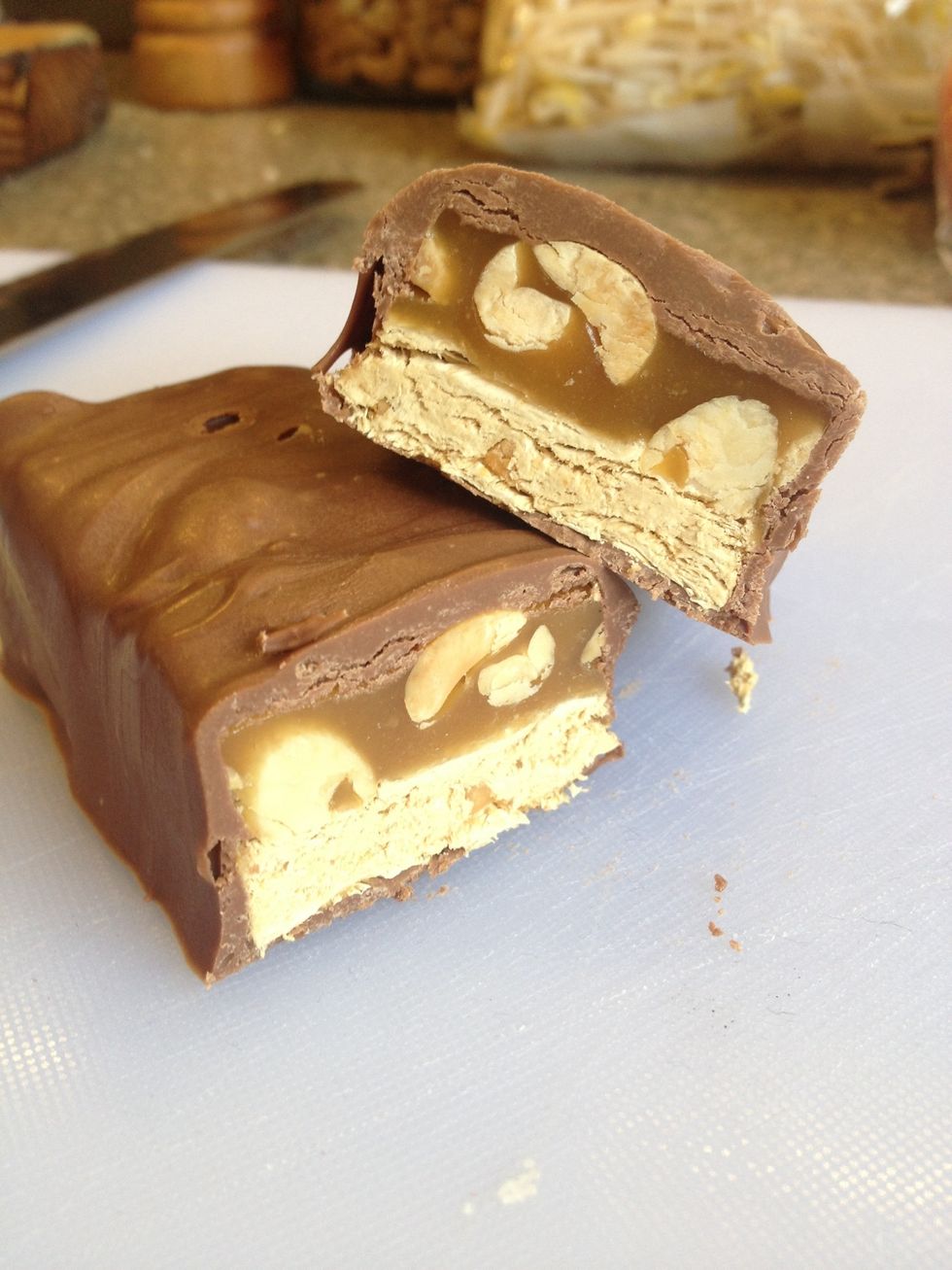 Then start eating them bad boys😃
0.0c Granulated sugar
0.0c Golden syrup
0.0c Water
1.0 Egg white
0.0tsp Salt
0.0c Crunchy peanut butter
1.0c Granulated sugar
0.0c Heavy cream
0.0c Golden syrup
4.0Tbsp Unsalted butter
0.0tsp Salt
2.0c Roasted salted peanuts
0.0tsp Vanilla extract
2.0lb Milk chocolate
Jon Bussell
Jon is a Professional chef of 20 years, still loves the sizzle of the pan and teaching others. Happy Cooking?