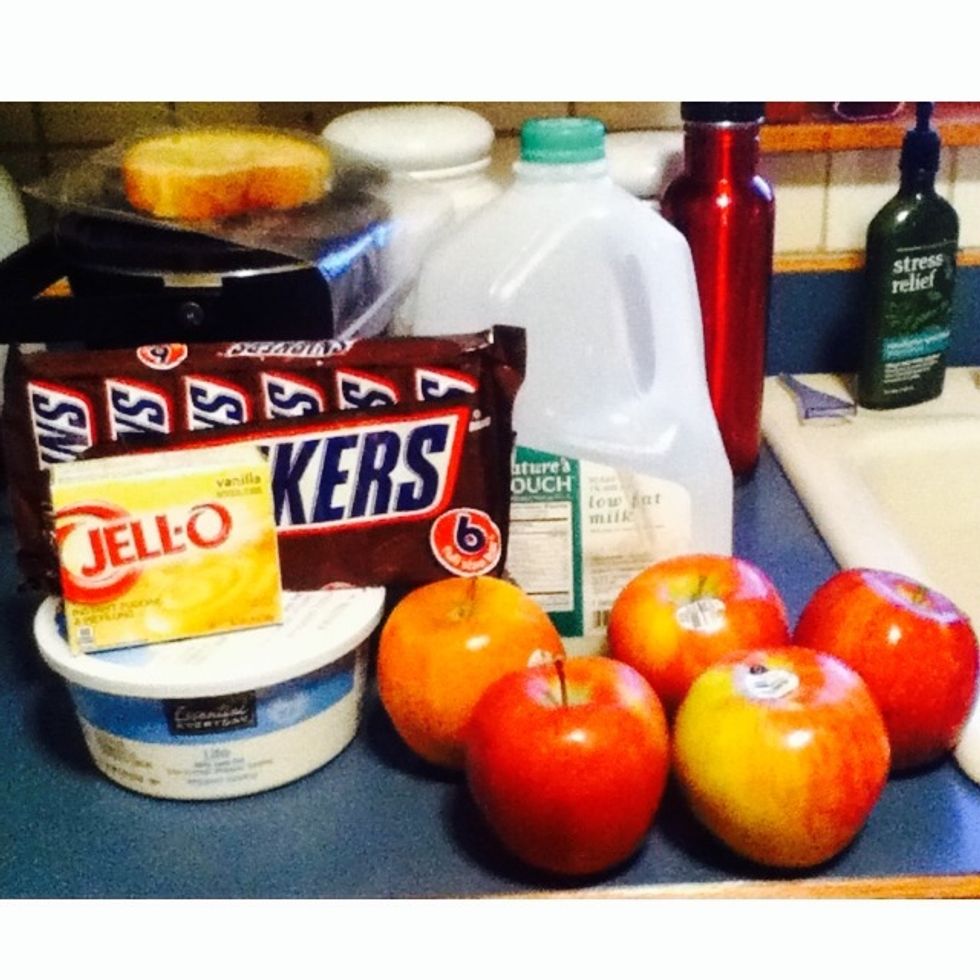 Here is all of your ingredients. You should have 1 box of Jello instant vanilla pudding, 1 container of cool whip, 3 apples, 3/4 cup of milk, and 4 Snickers candy bars.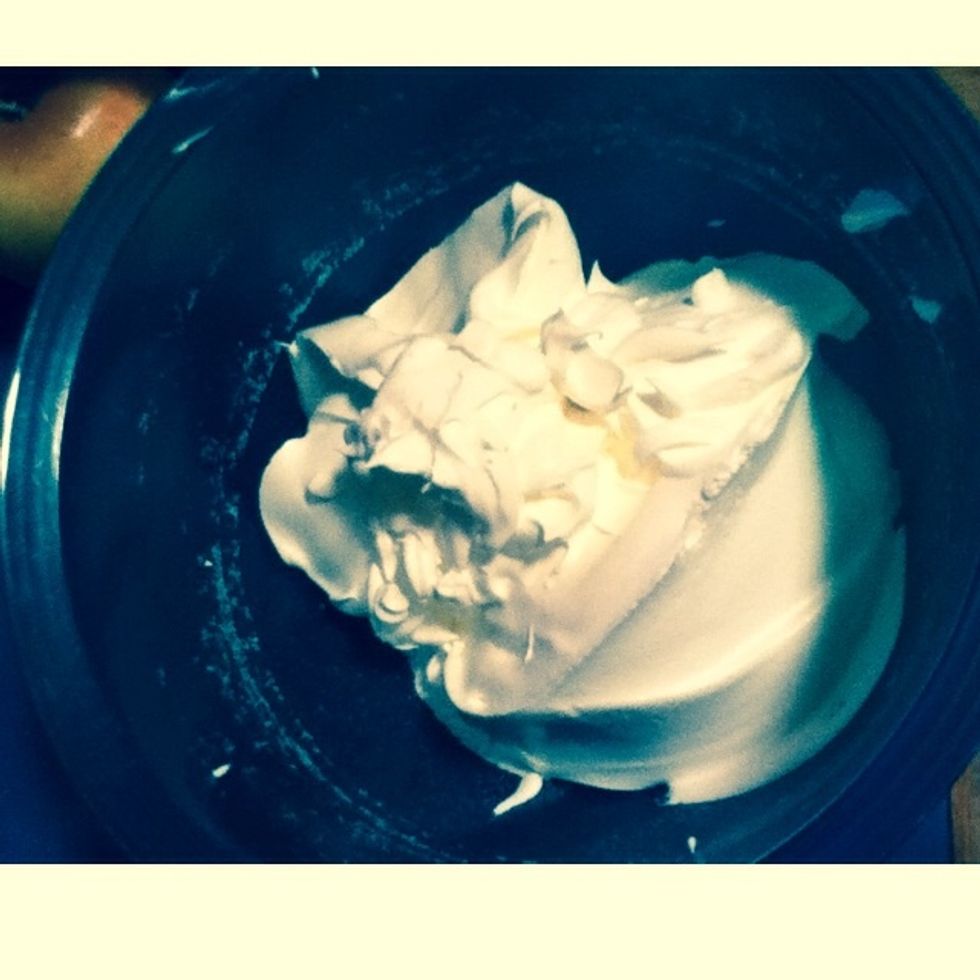 Get a large mixing bowl. Put in cool whip and pudding.
Add 3/4 cup of milk to the mixture. http://3.bp.blogspot.com/_l7t6iQ6kaUo/TOkzdfNzFlI/AAAAAAAAADA/vwtt4Ce279o/s1600/Measuring-Cup-2.jpg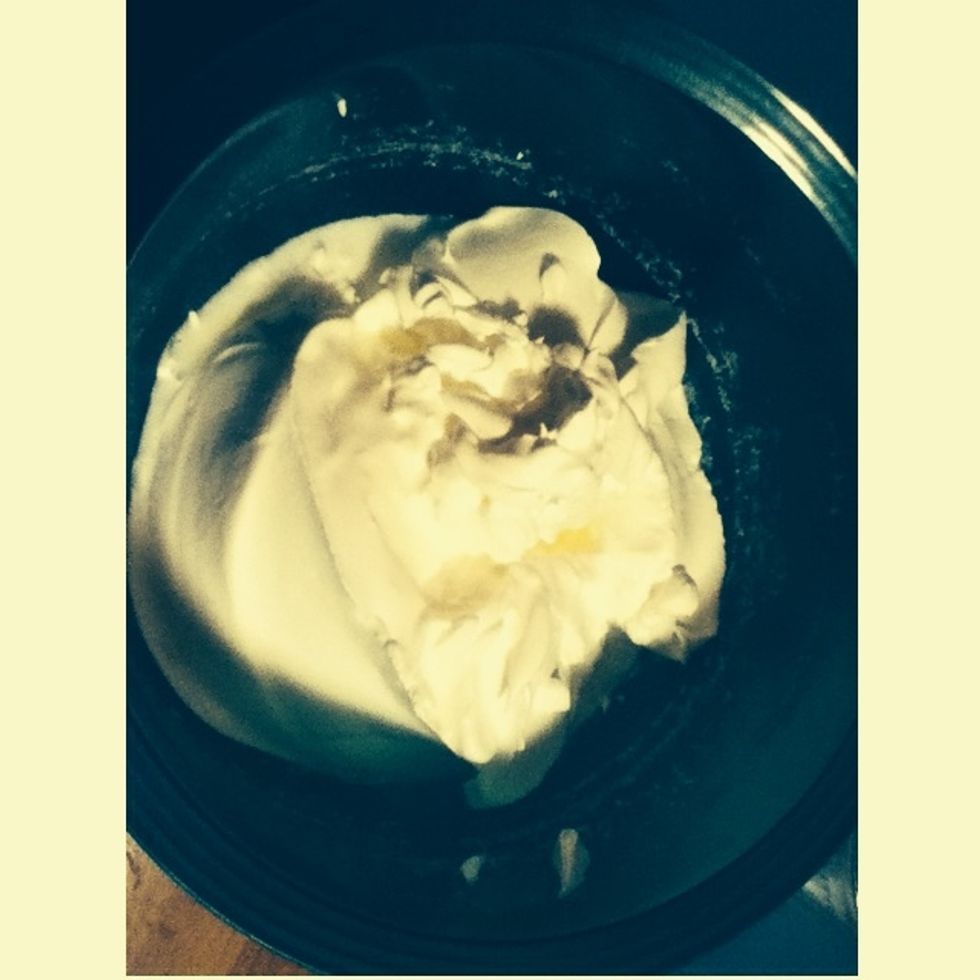 This is what it should look like.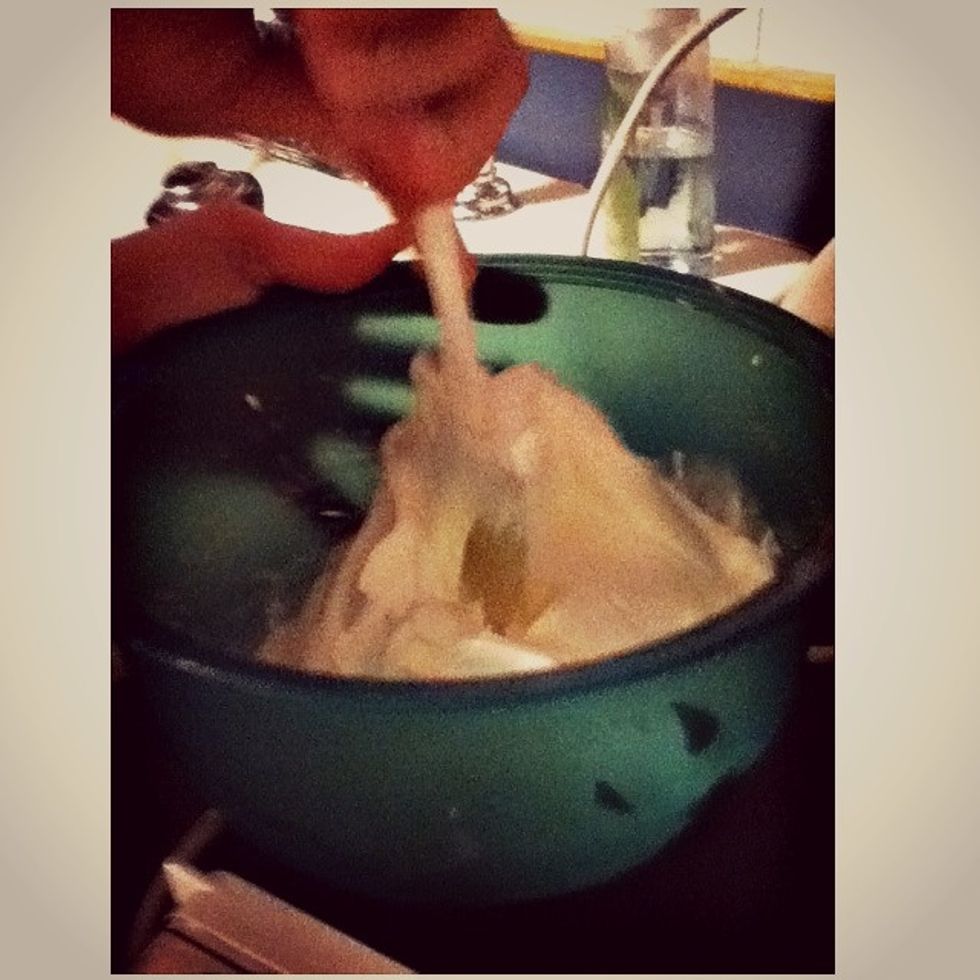 Get a spatula and gently mix. This will help prevent splattering when you use the electric mixer.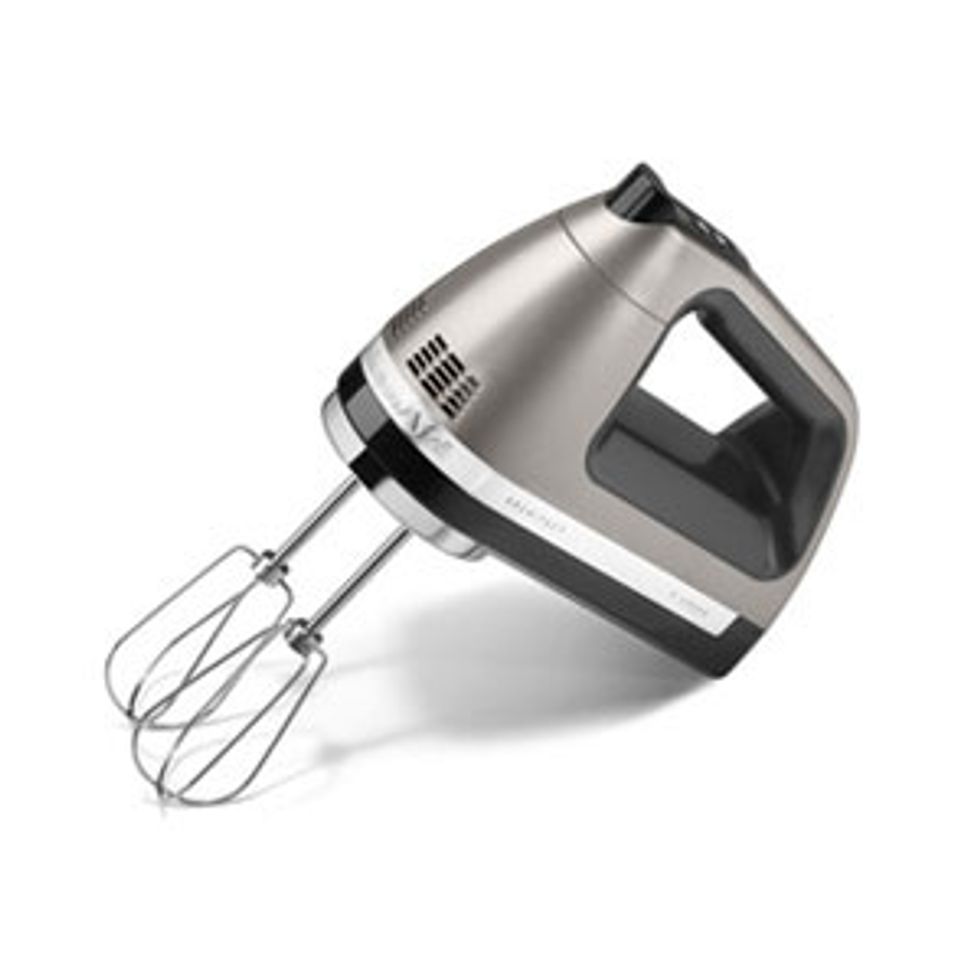 Get out an electric hand mixer. Mix till the mixture is creamy. http://www.goodhousekeeping.com/cm/goodhousekeeping/images/ar/kitchenaid-architect-9-speed-khm920a-0411-mdn.jpg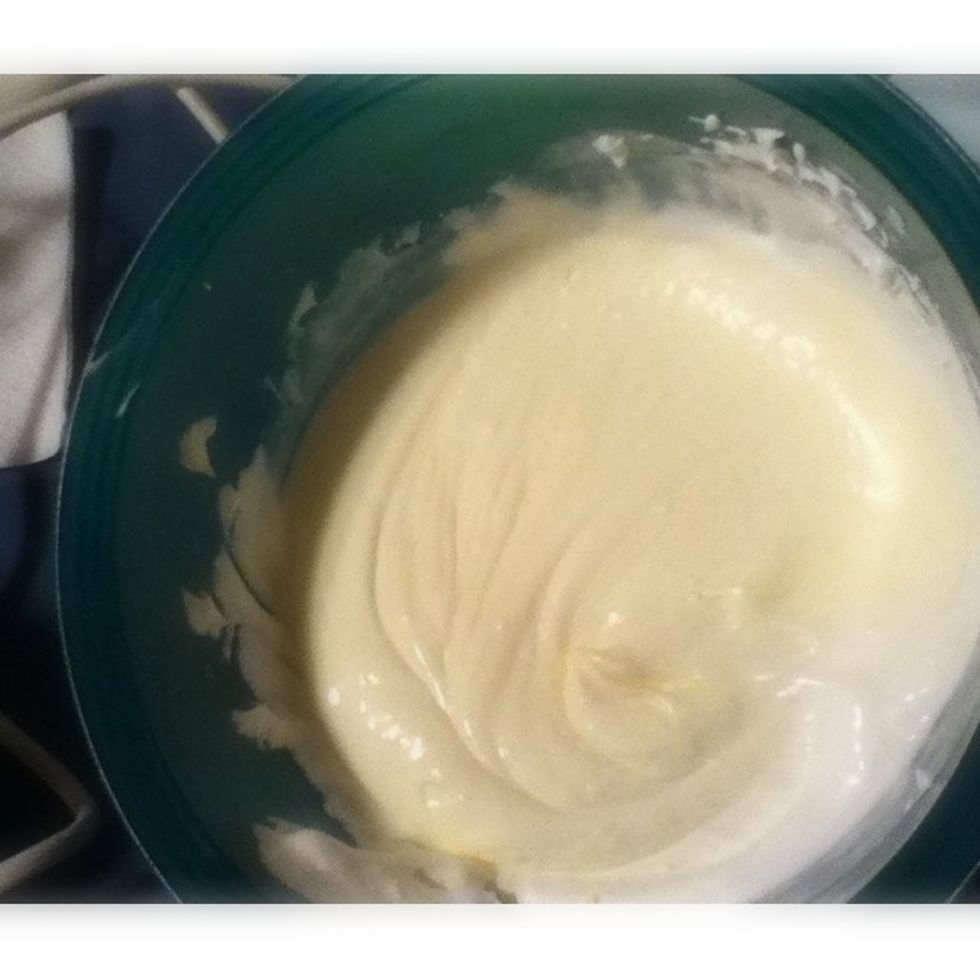 This is what it should like.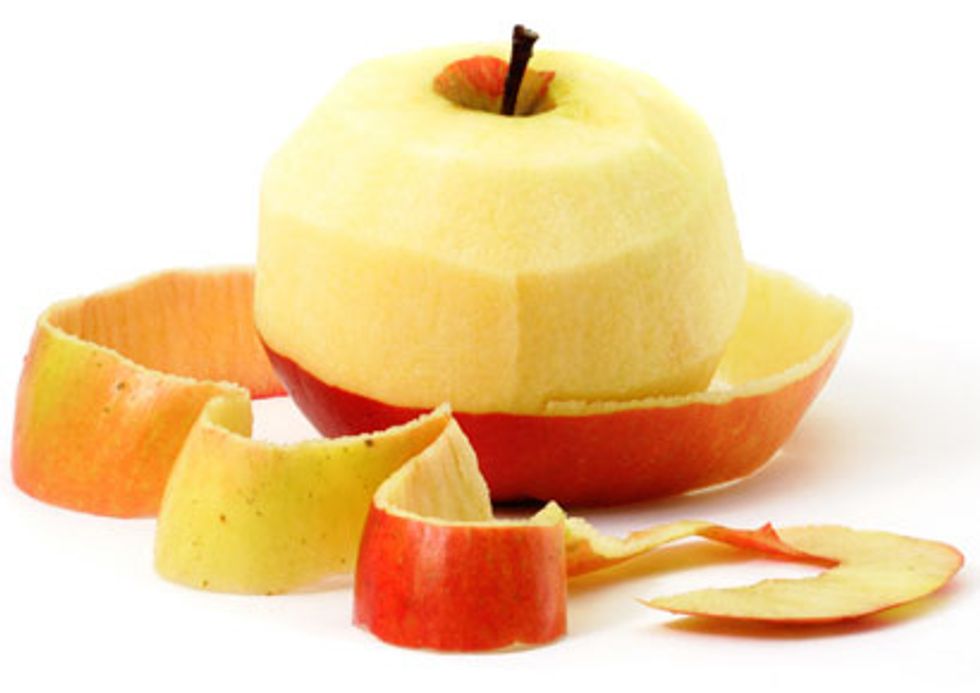 Put the bowl aside and grab your apples. Peel them. http://www.healthot.com/wp-content/uploads/peeling-apple.jpg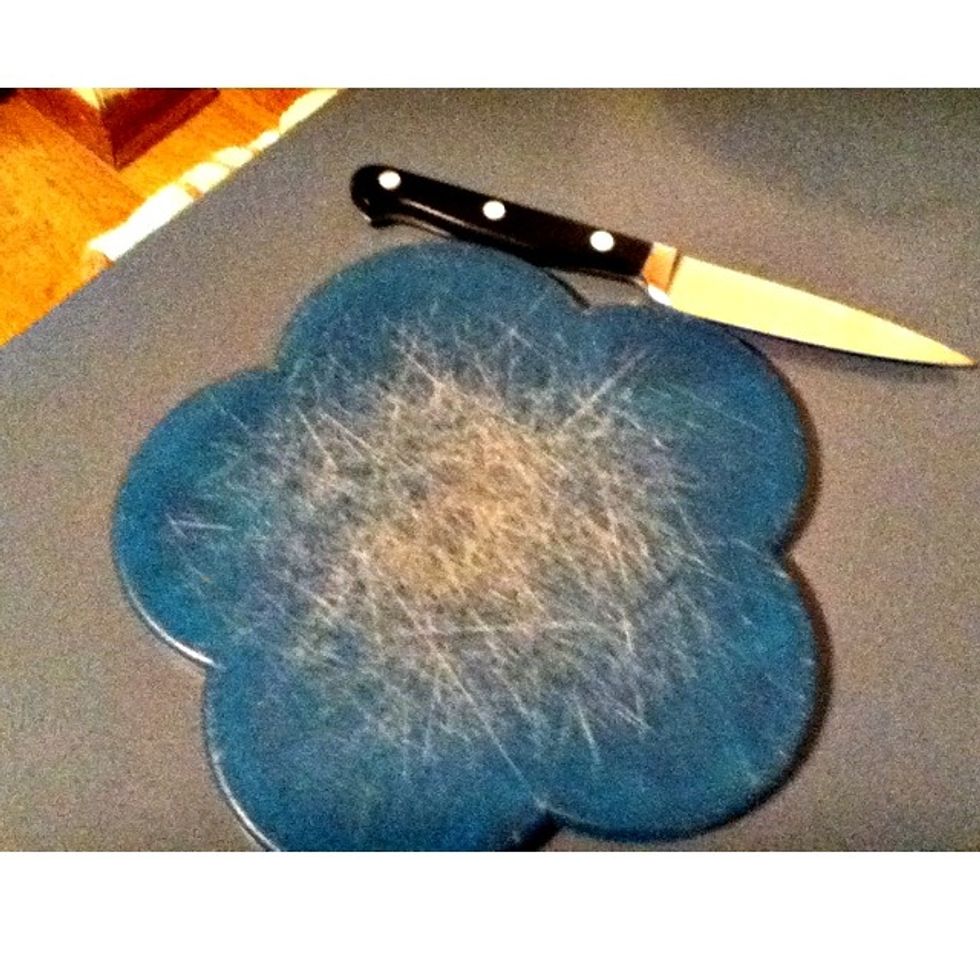 Get out a sharp knife and cutting board.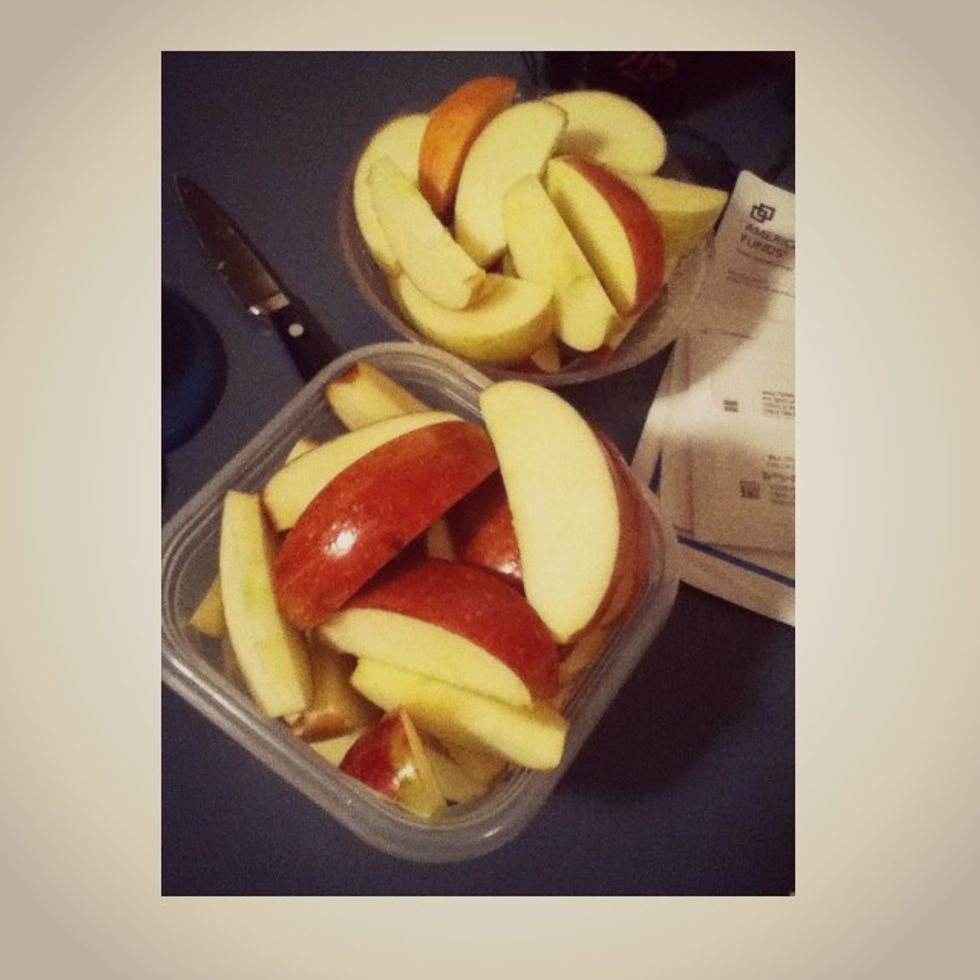 Cut your apples into slices.
Remove the core and seeds and throw them away. http://thumbs.dreamstime.com/x/apple-core-10019309.jpg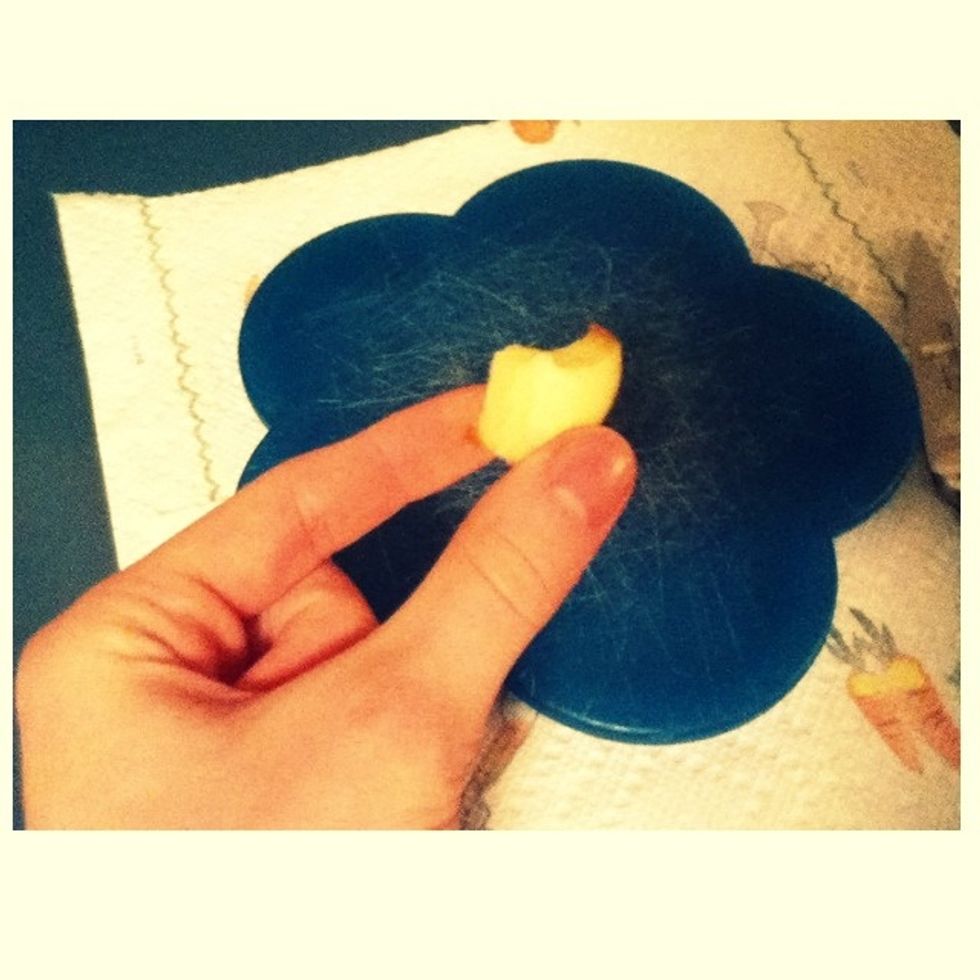 Cut the apples into bite size pieces.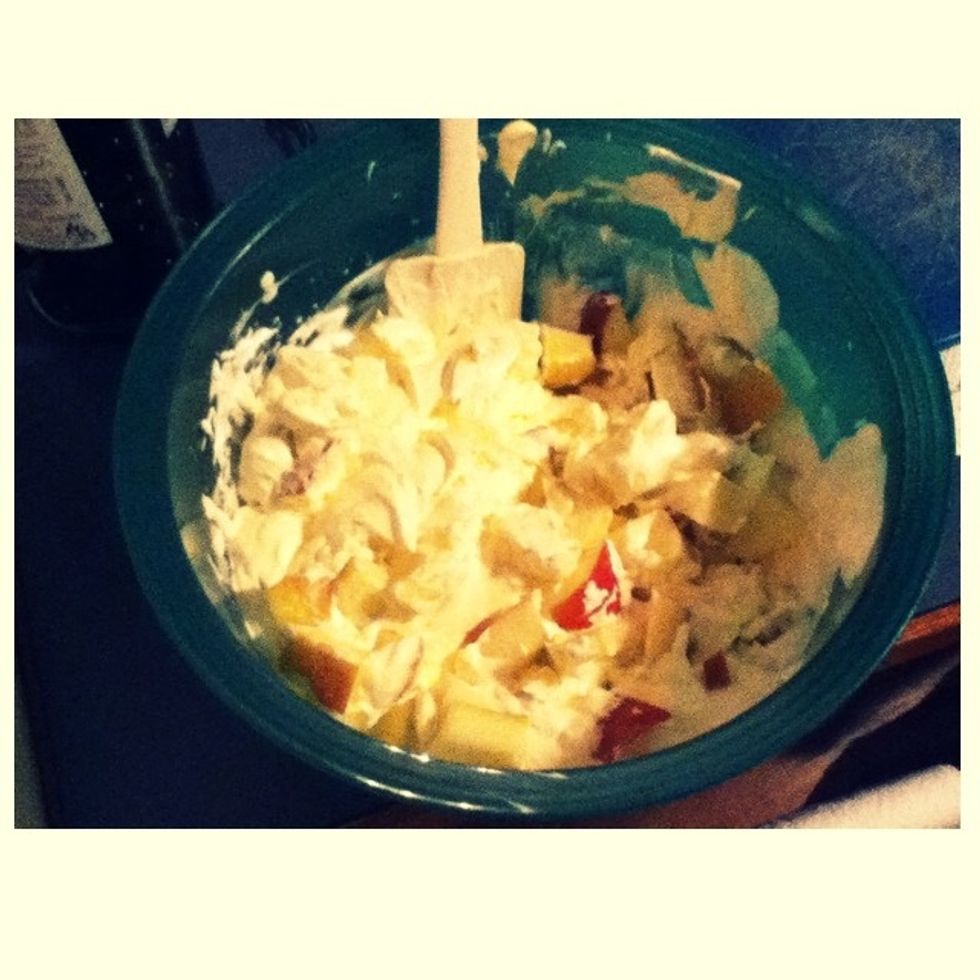 Dump the apples into the bowl. Stir gently with your spatula.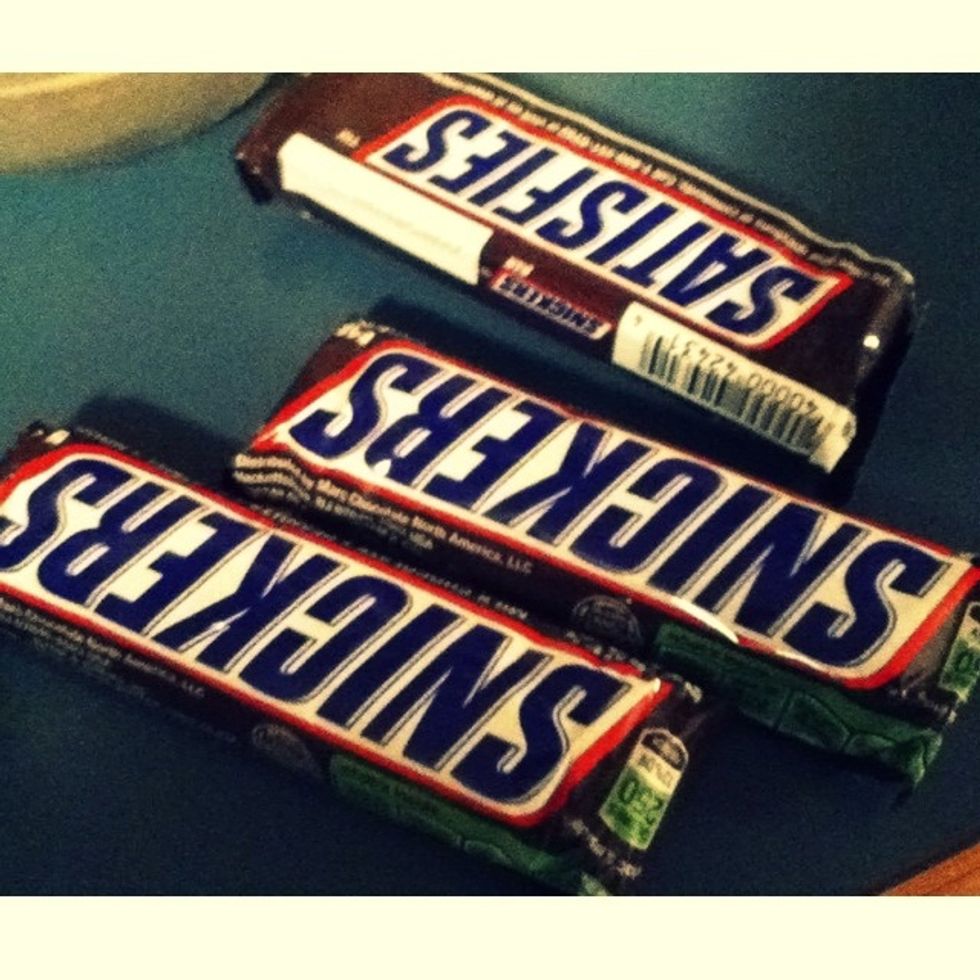 Grab your three Snickers bars.
Using your cutting board and knife, cut the Snickers bars into bite size pieces.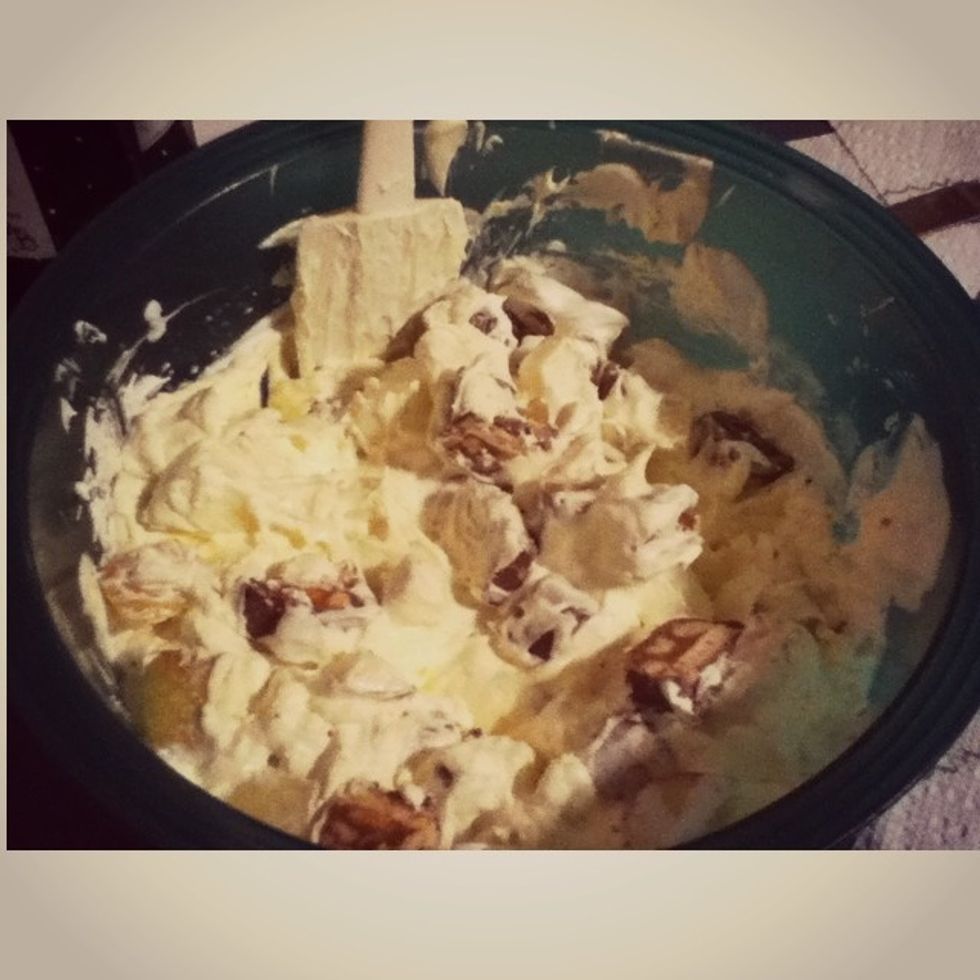 Add the Snickers pieces into the bowl and mix gently.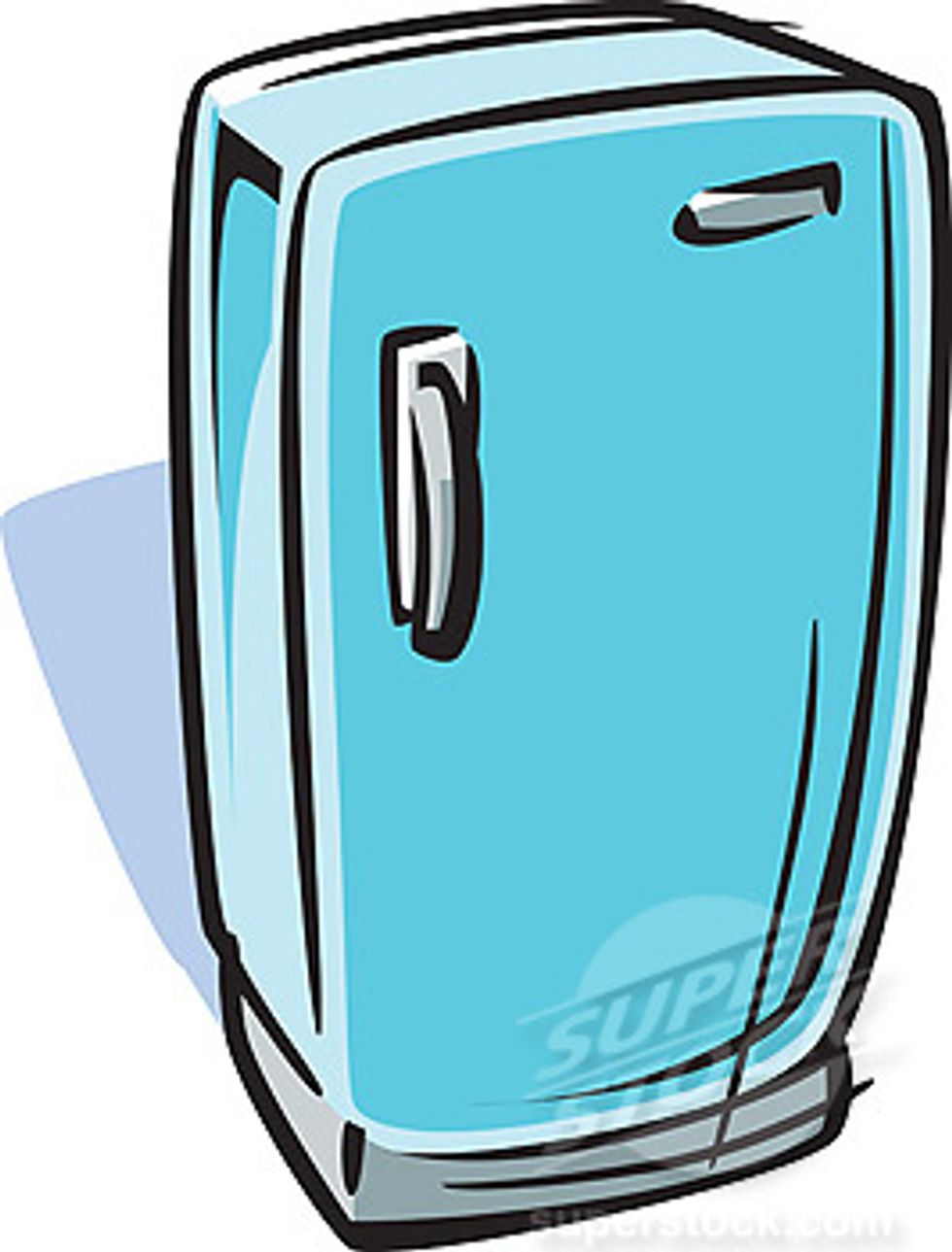 Cover the bowl and set it in the fridge for twenty minutes to cool. http://www.landinails.com/wp-content/uploads/2013/11/cartoon-fridge-kfk0earo.jpg
After twenty minutes, take out the bowl and serve! Yummy!
3.0 apples
4.0 full size Snickers candy bars
3/4c Milk
8.0oz container of cool whip
3.4oz box of Jello instant pudding