It's Snapguide's first birthday! To celebrate, we made this party-worthy sparkling punch. Watch out, it's deceptively strong (and 21+ of course!).
27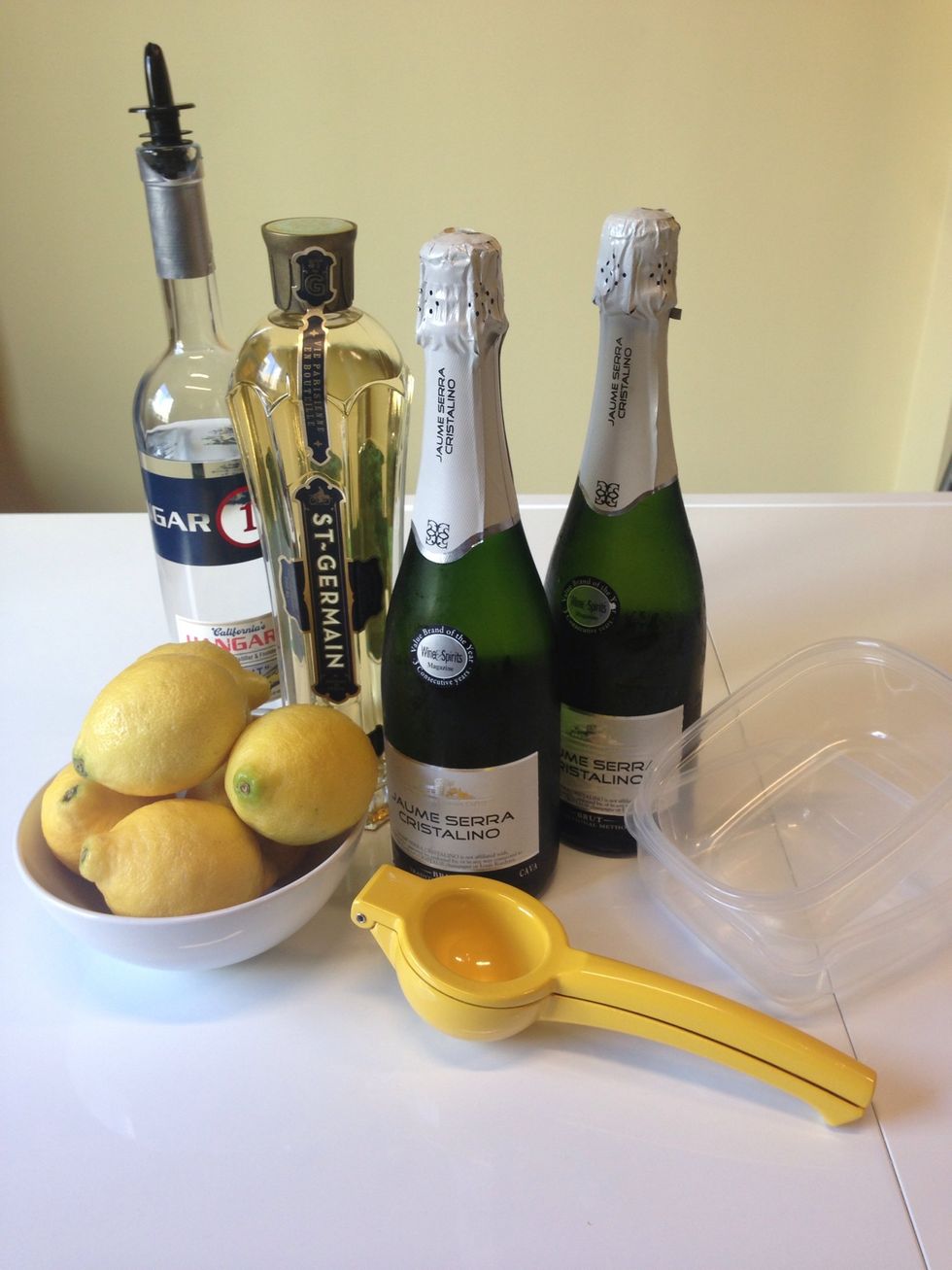 Gather your ingredients.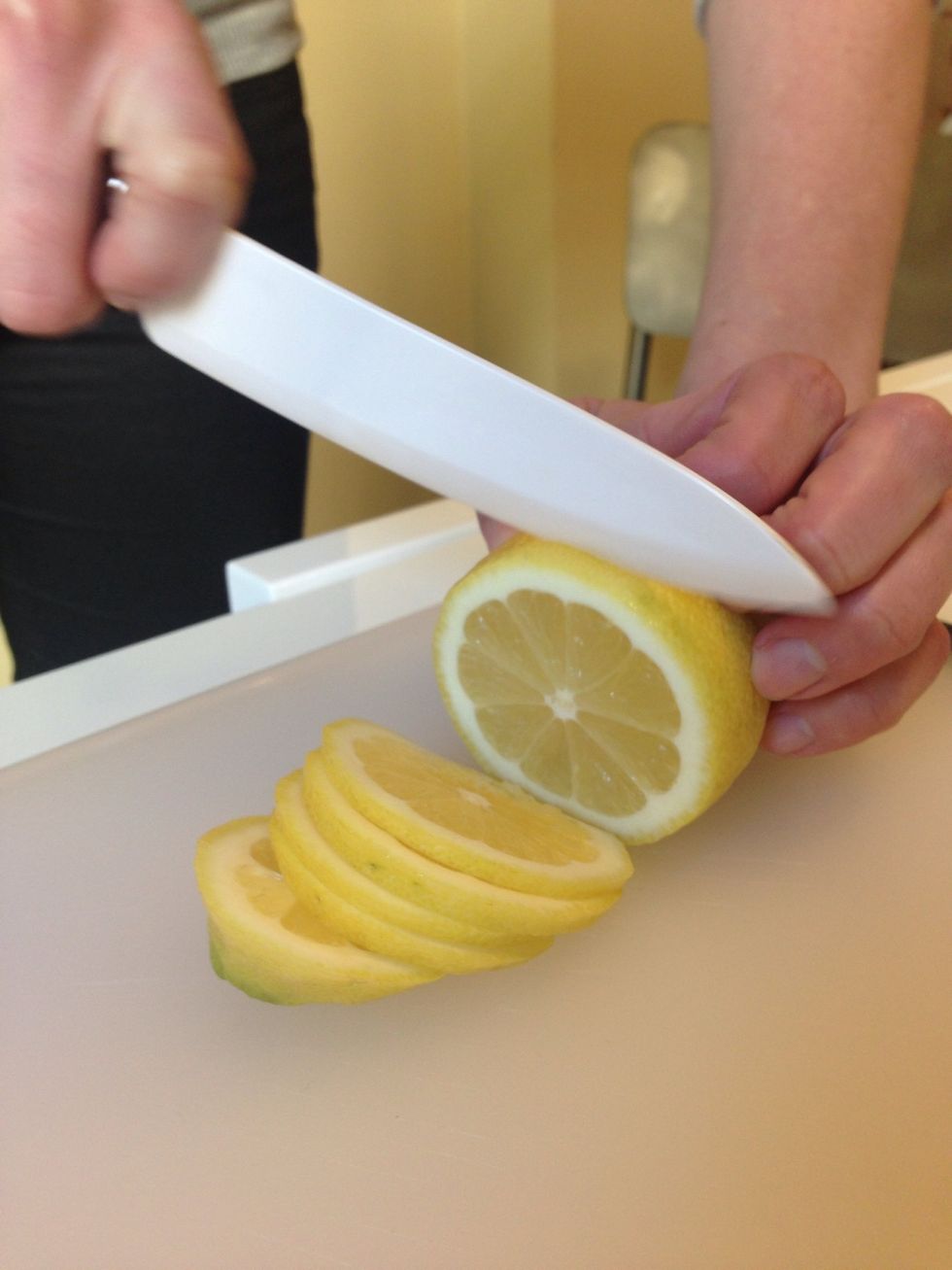 Big ice cubes are great for punch, because they take much longer to melt, so your drink won't get watered down. Twenty-four hours before serving, start making them by cutting a lemon into thin slices.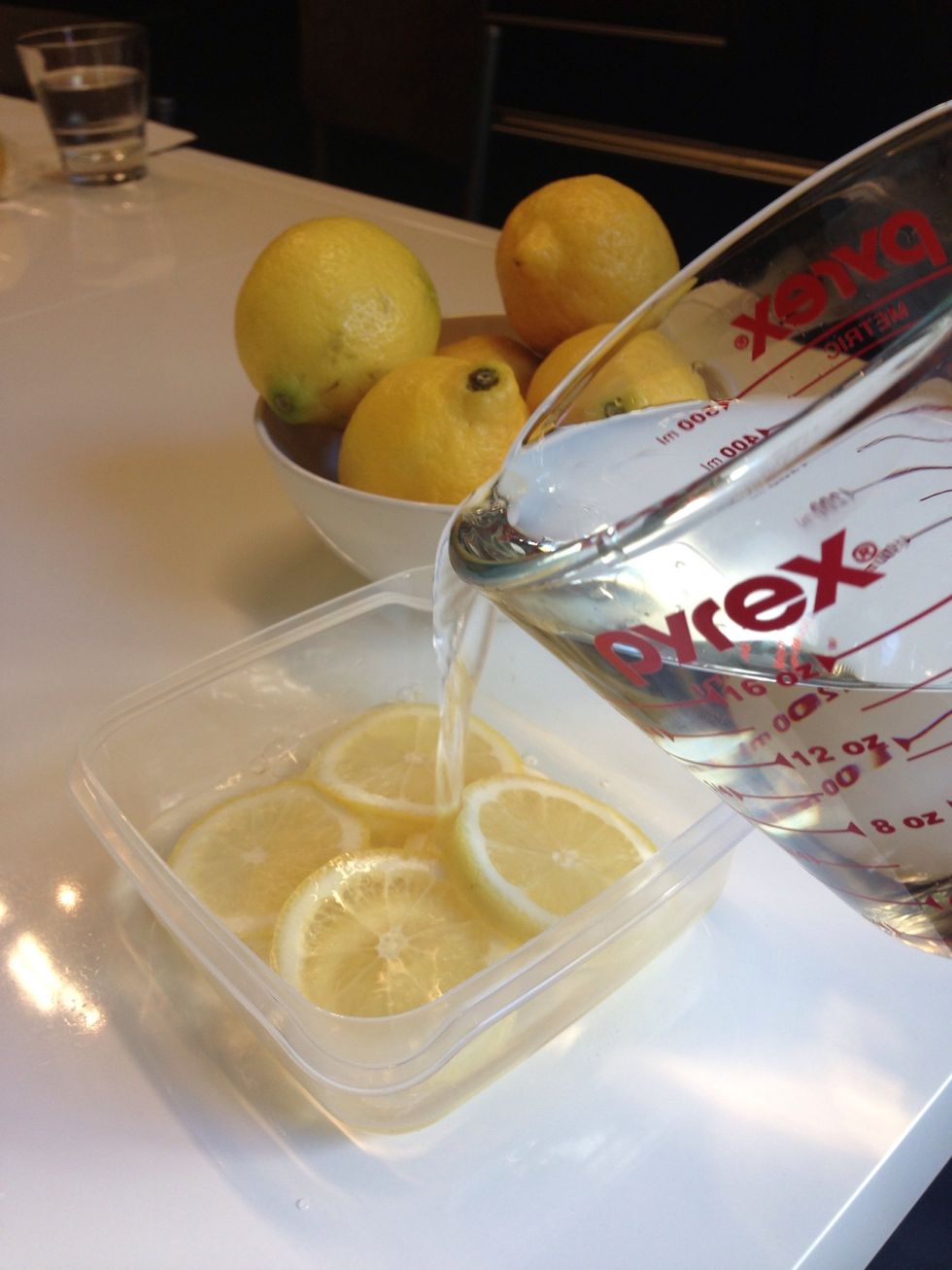 Place the lemons in a tupperware container and pour warm water to nearly the top. (Warm water is said to help keep the ice cubes from getting cloudy.) Put them in a flat spot in the freezer...
...and 24 hours later, you will have giant, fancy lemon ice cubes. When you're ready to make your drink, take the cubes out of the freezer so they have a few minutes to loosen up.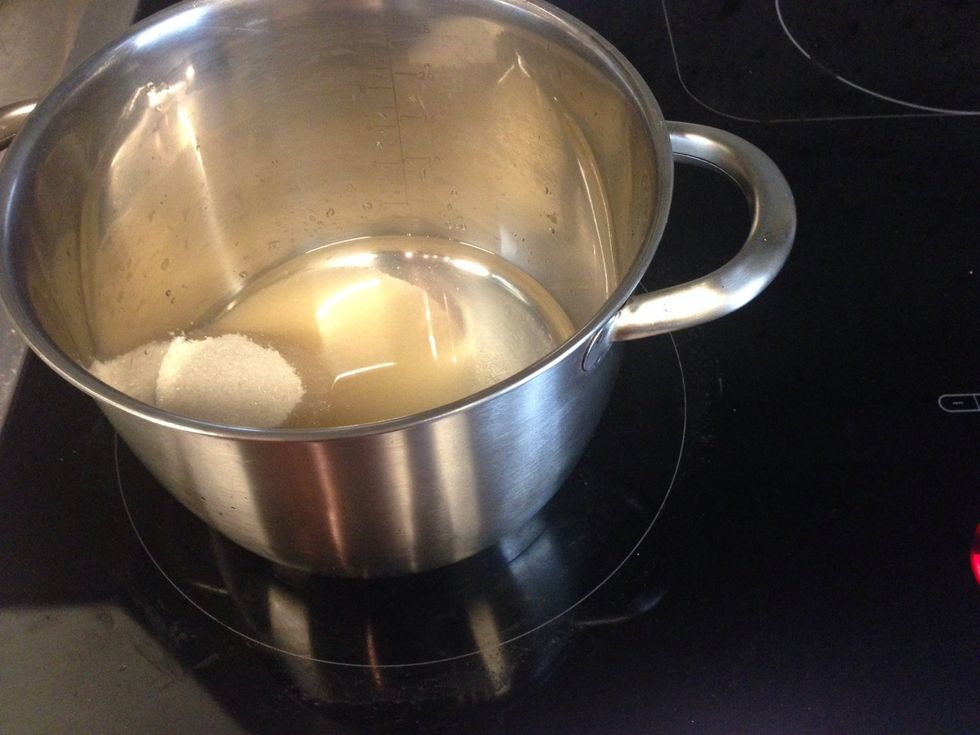 Make simple syrup by combining 1/2 cup sugar and 1/2 cup water in a pot and cooking over medium heat-high heat.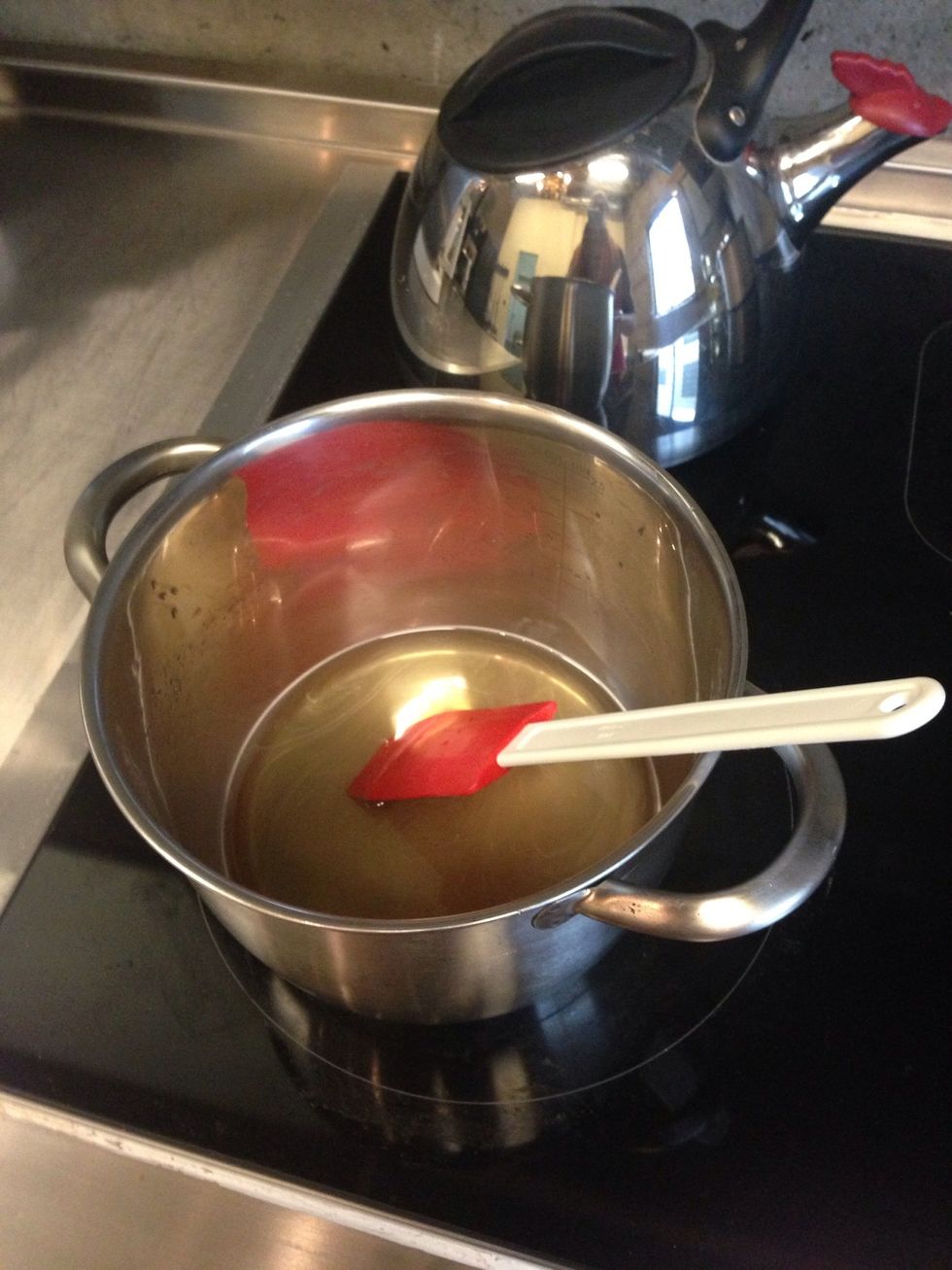 Stir constantly until the sugar has completely dissolved. Take it off the heat and keep in the fridge until you're ready to mix it in the drink.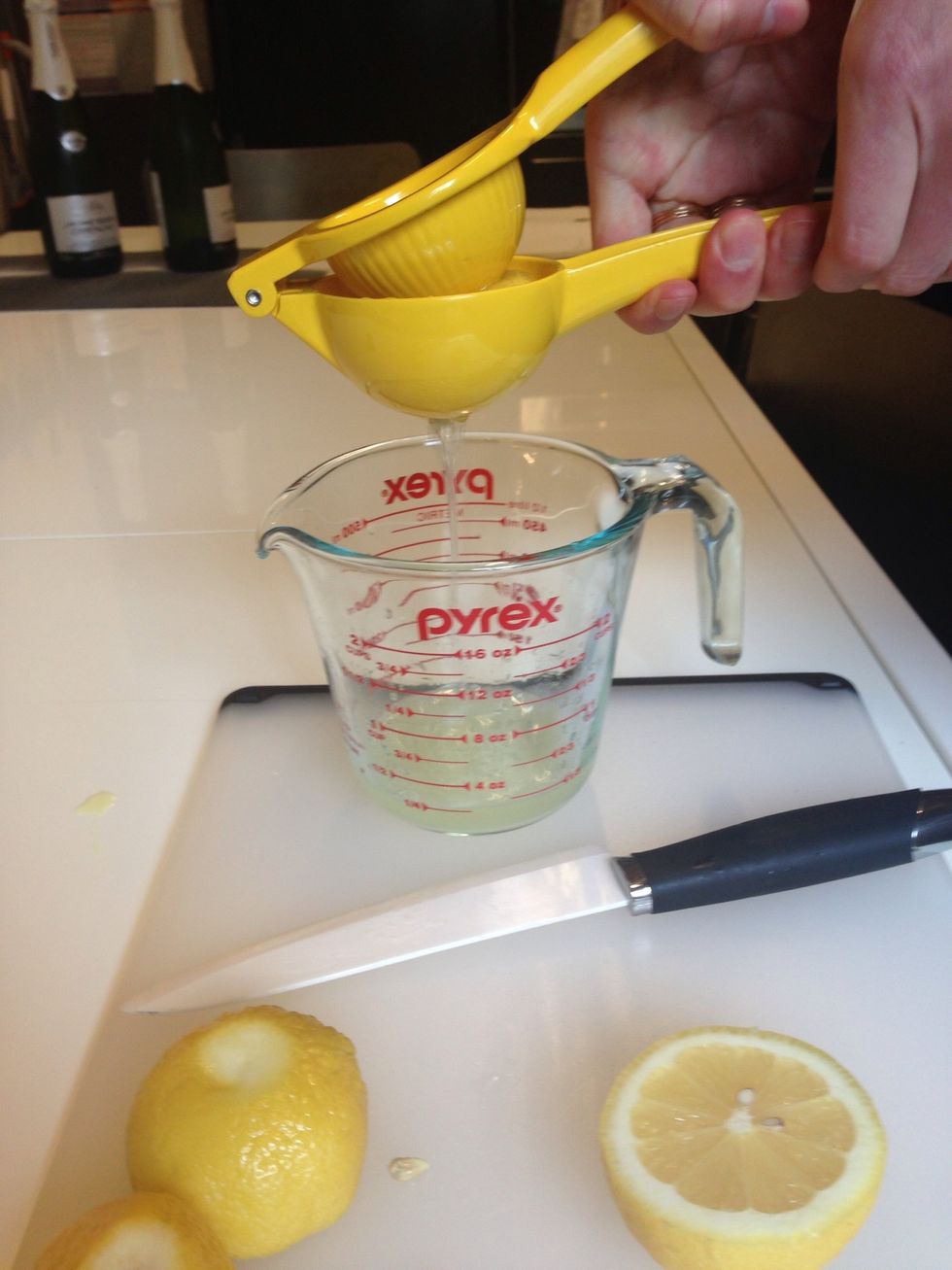 Squeeze ~4 lemons to get 3/4 cup of fresh juice.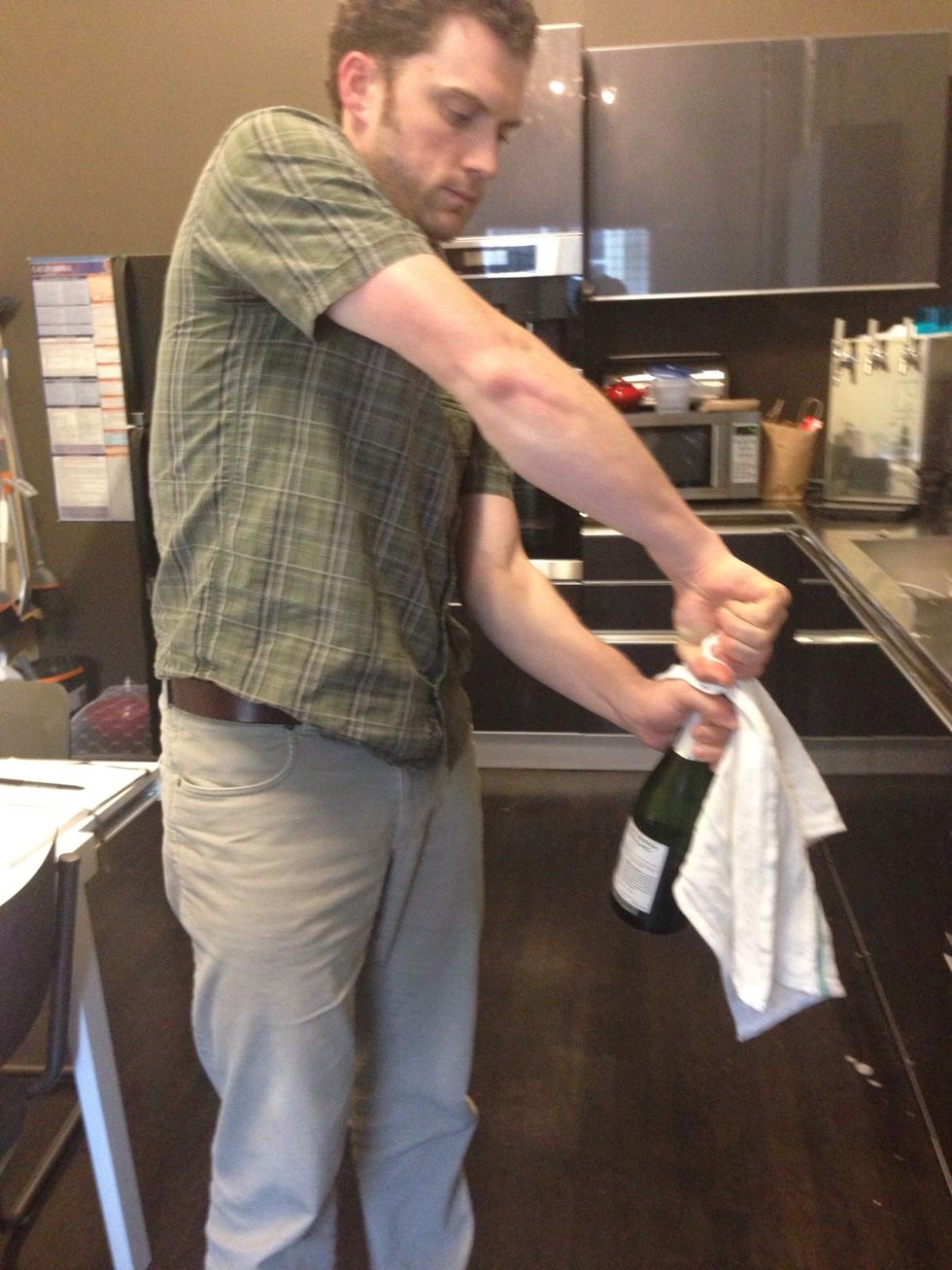 Open your 2 bottles of sparkling wine.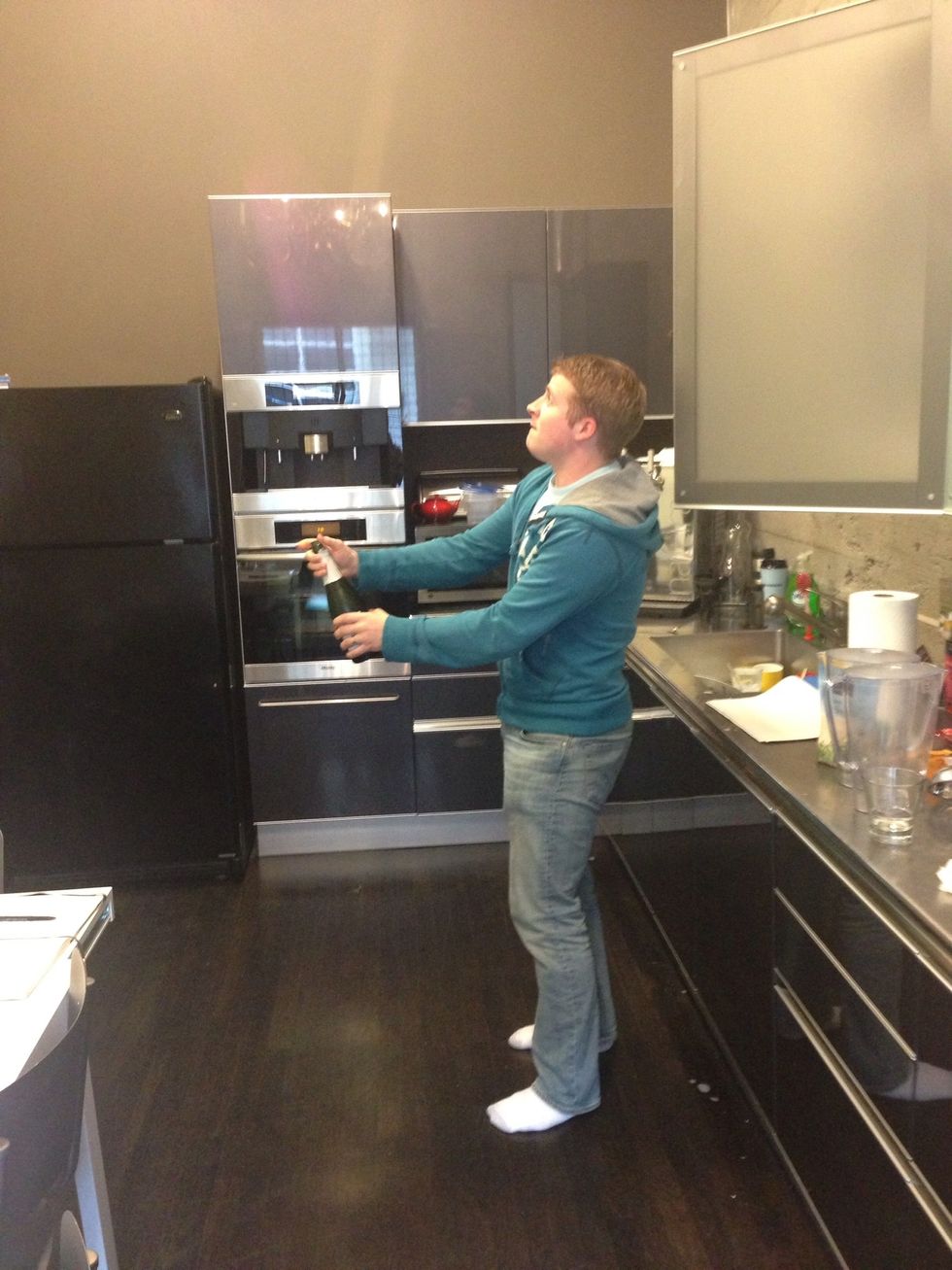 Let everyone join in on the fun.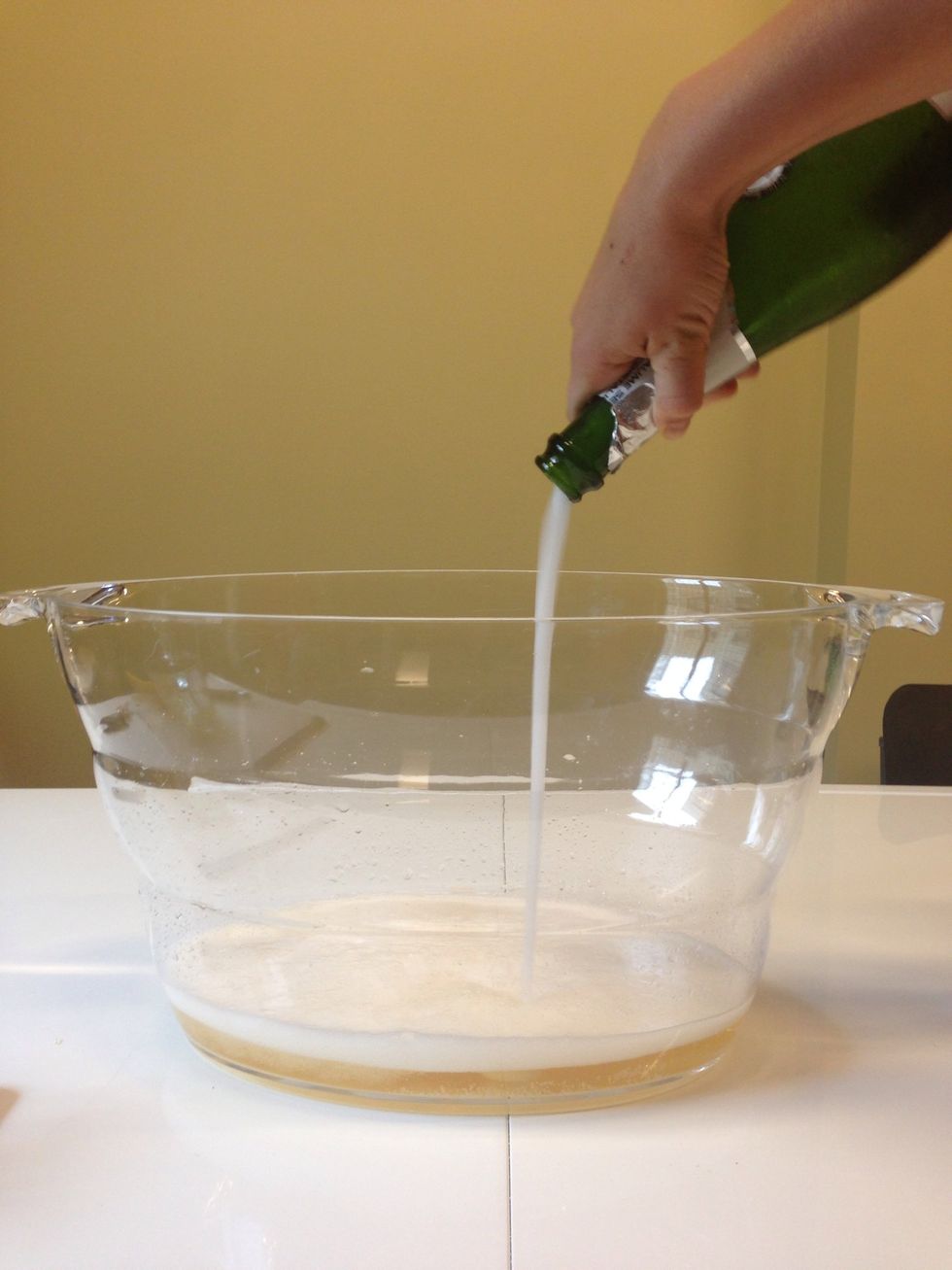 Now it's time to make the punch! First, add the sparking wine.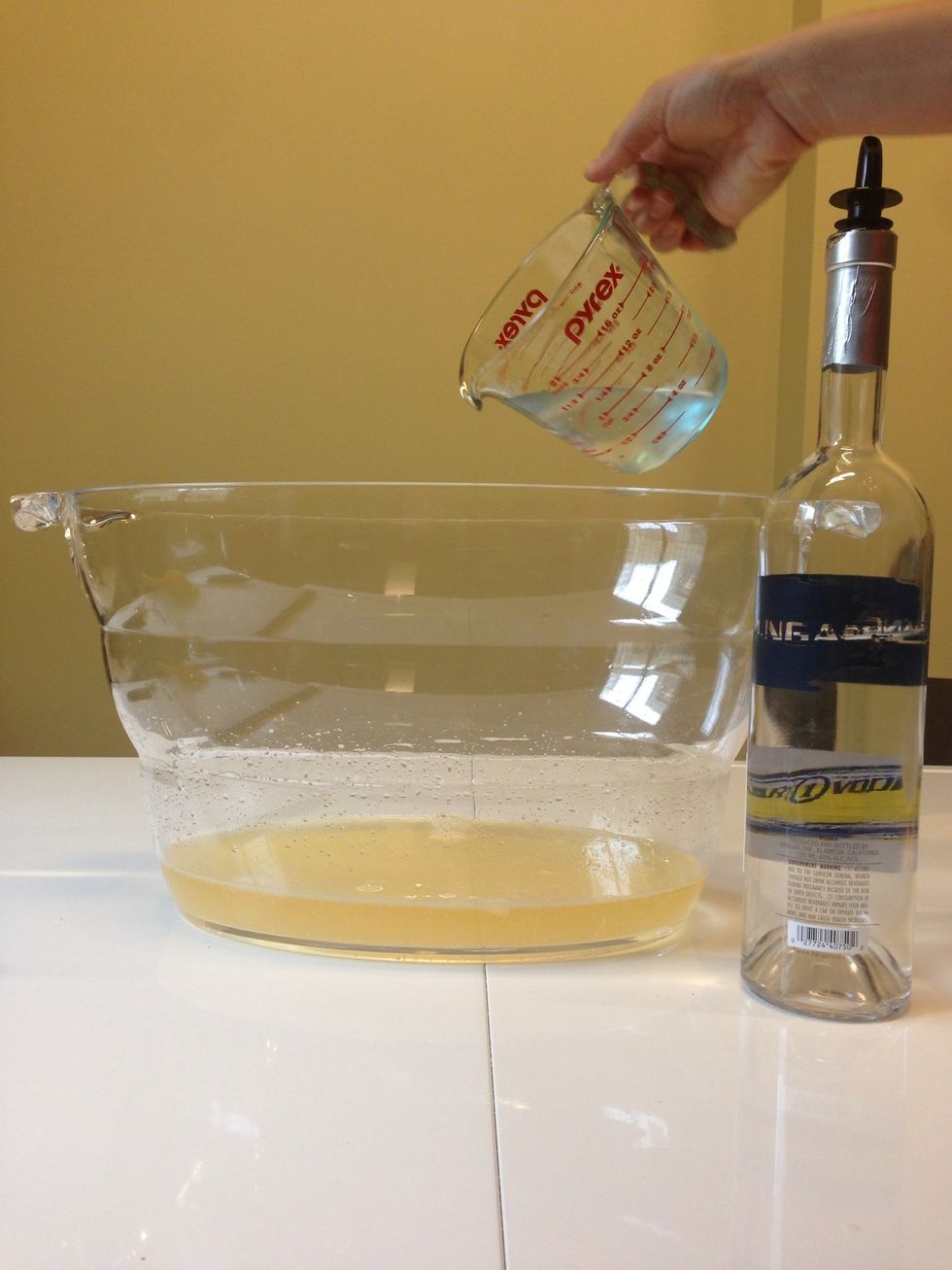 1/2 cup of vodka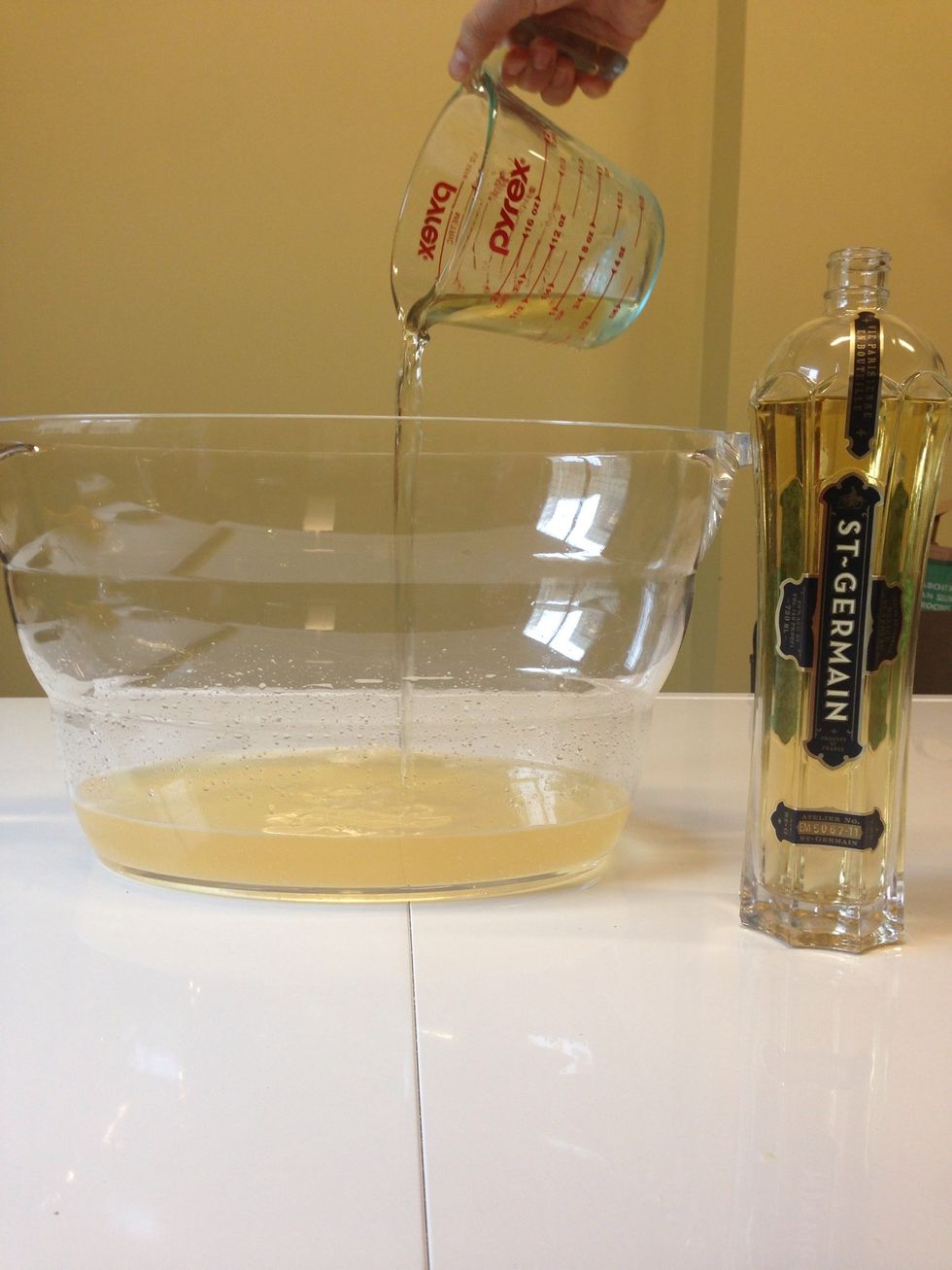 1/2 cup of elderflower liqueur (It has a slightly sweet, floral flavor that we love.)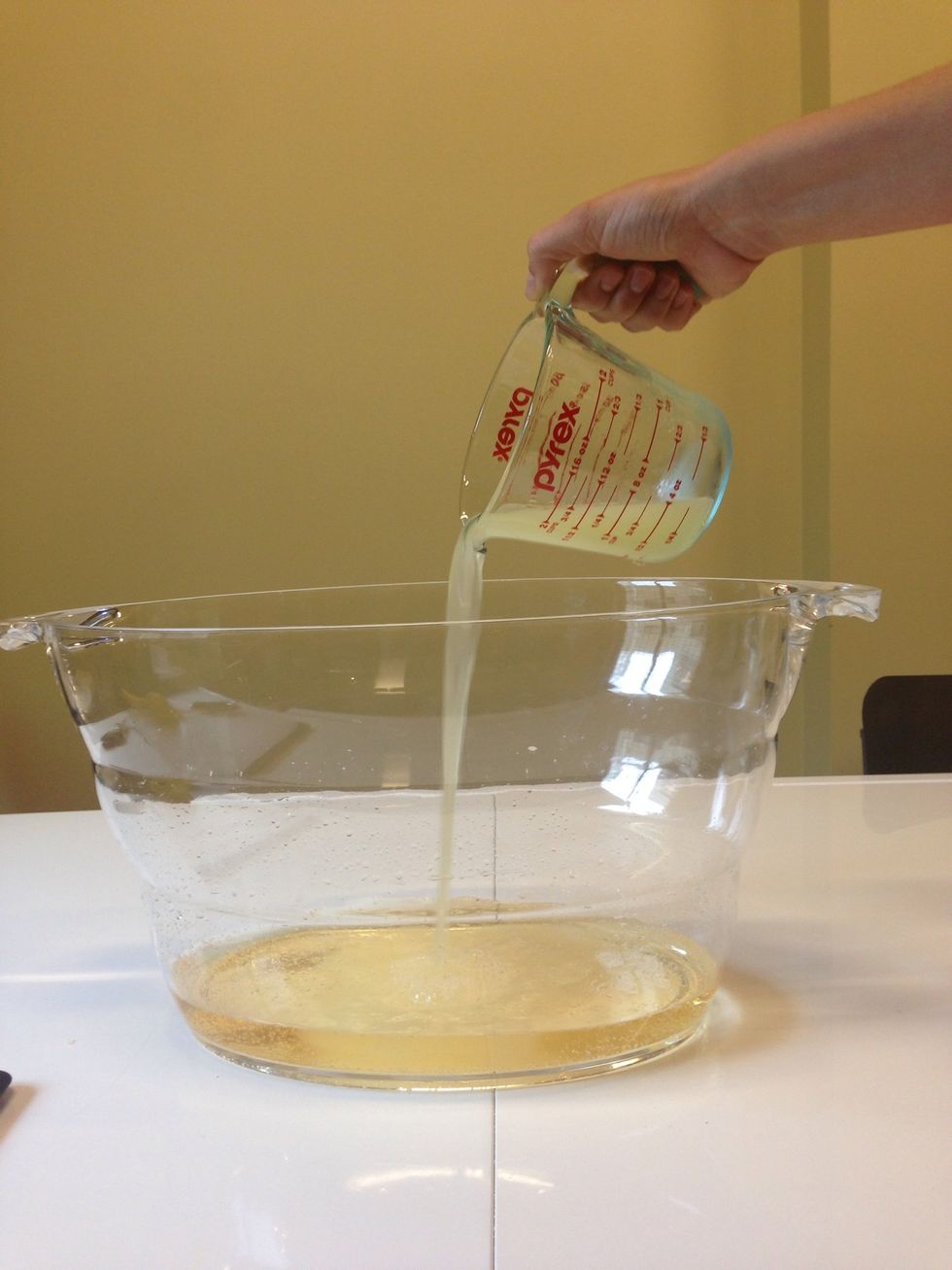 3/4 Cups of freshly squeezed lemon juice.
Take the simple syrup out of the fridge and add it to the punch.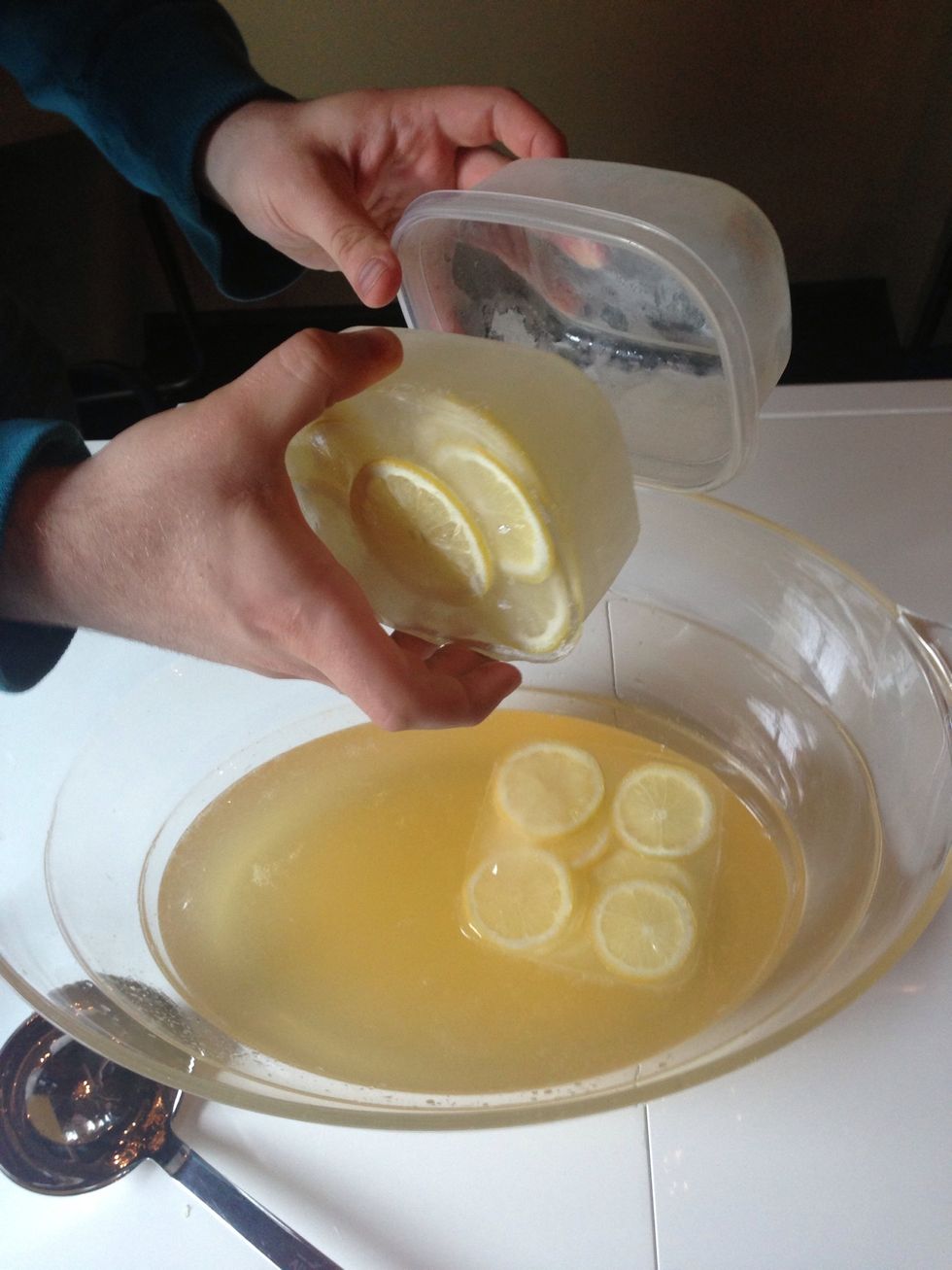 And last but not least, add the pretty ice cubes. Since they have been sitting out for a couple minutes, they should pop right out. If not, dip the containers in warm water to help loosen.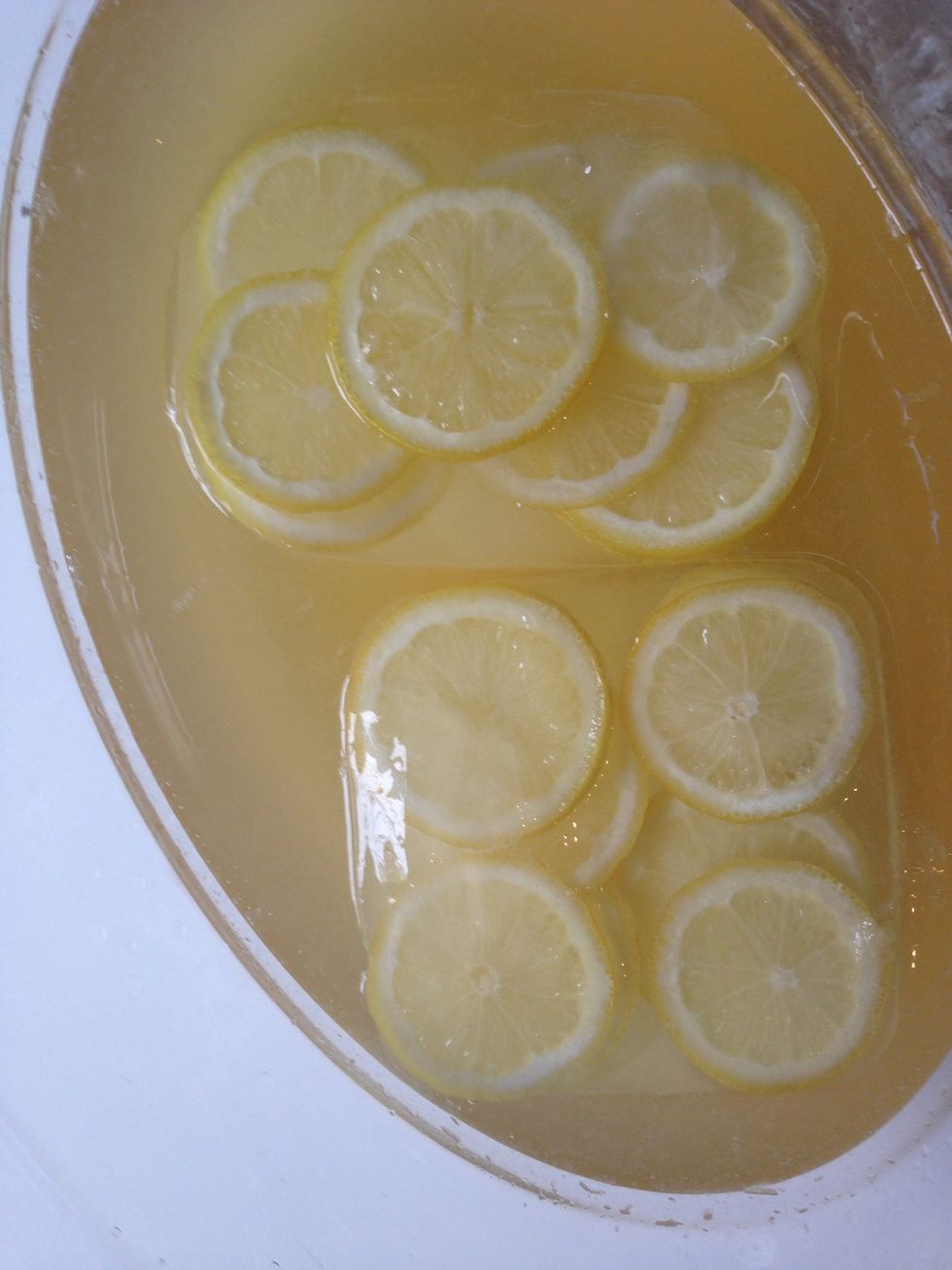 Stir everything together and adjust to taste.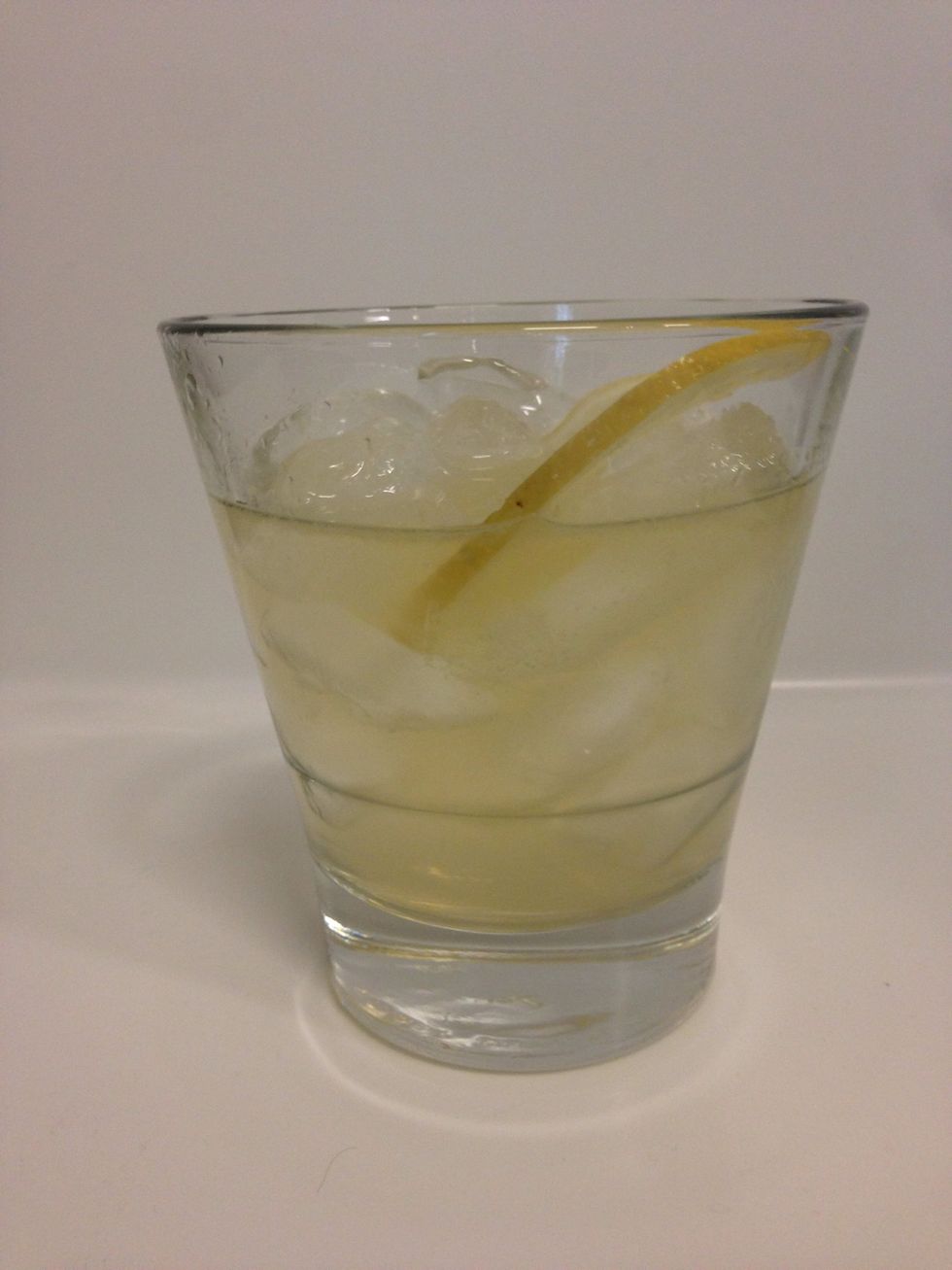 We served ours over ice with a thin slice of lemon as garnish.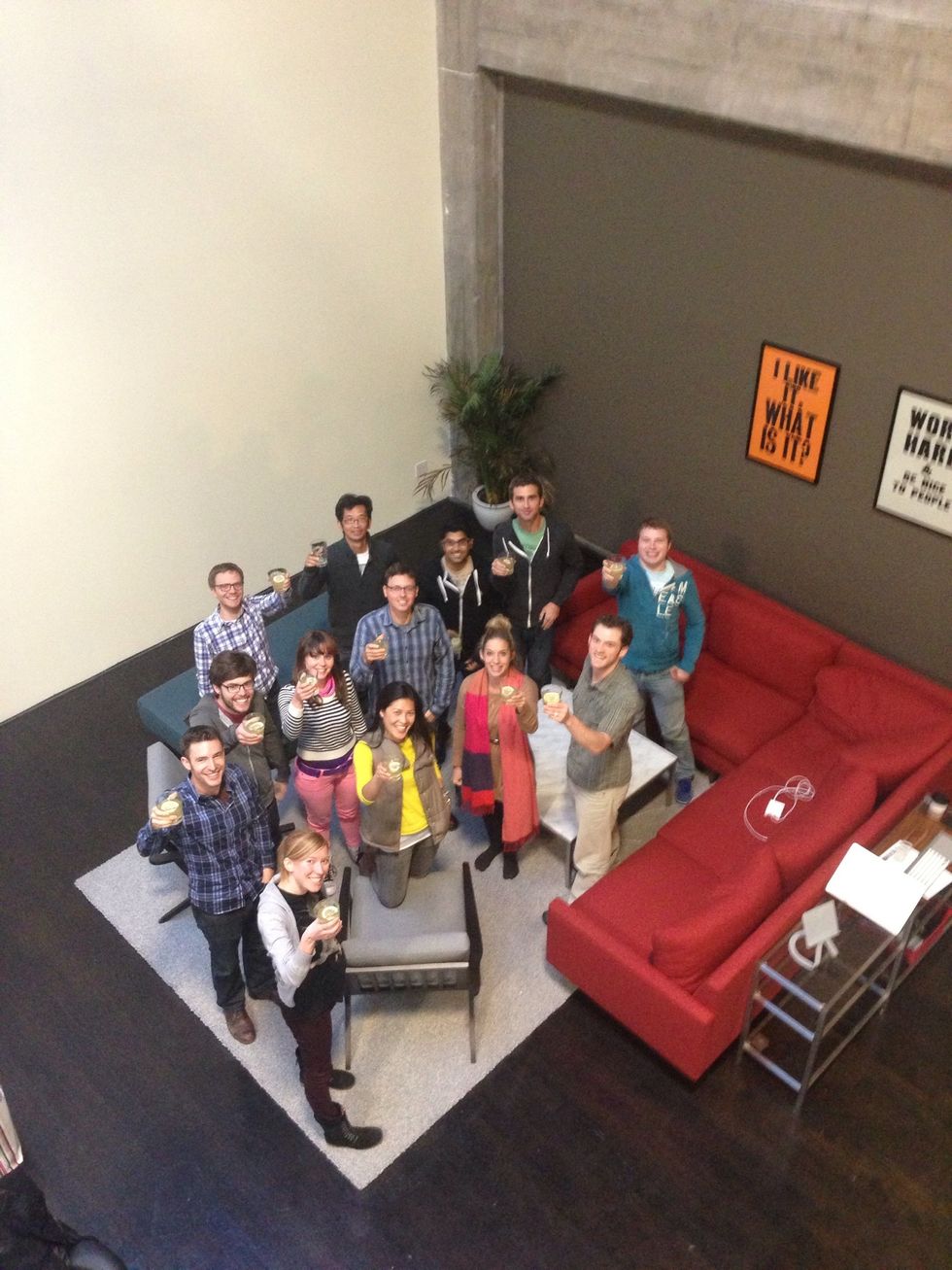 Here's to everyone who has helped make Snapguide such an inspiring and creative community. Cheers!
2.0 Bottles of sparkling wine
1/2c Vodka
1/2c Elderflower liqueur such as St. Germain
1/2c Sugar
1/2c Water
3/4c Freshly-squeezed lemon juice
B+C
We are the team behind Snapguide. Feel free to message us if you have any questions or see something that could be improved!