Gather your ingredients.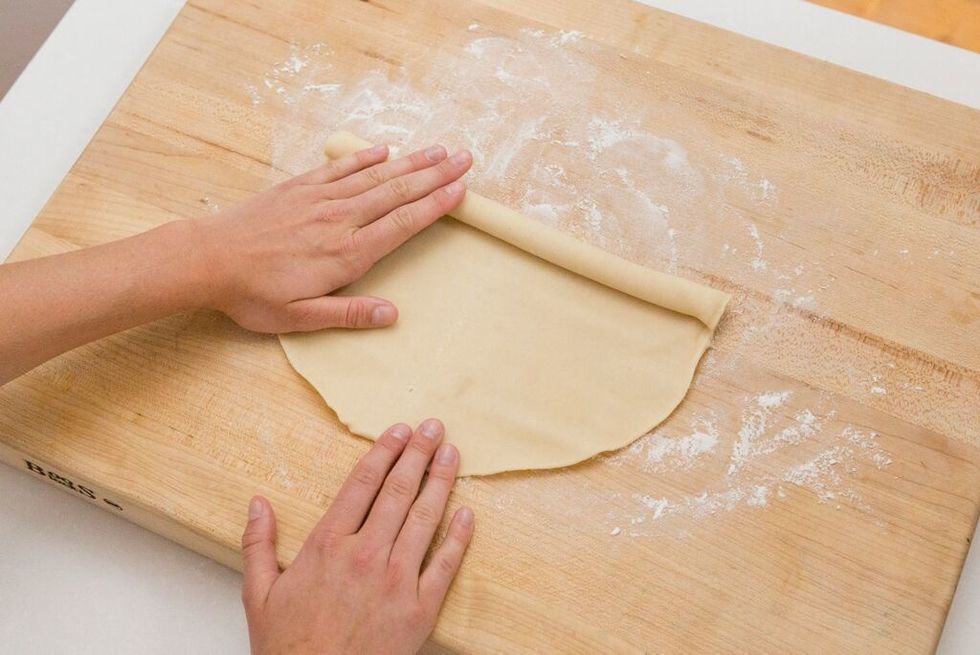 Preheat oven to 375 degrees. Unroll your pie crust on a lightly floured surface. We used a pre-made pie crust.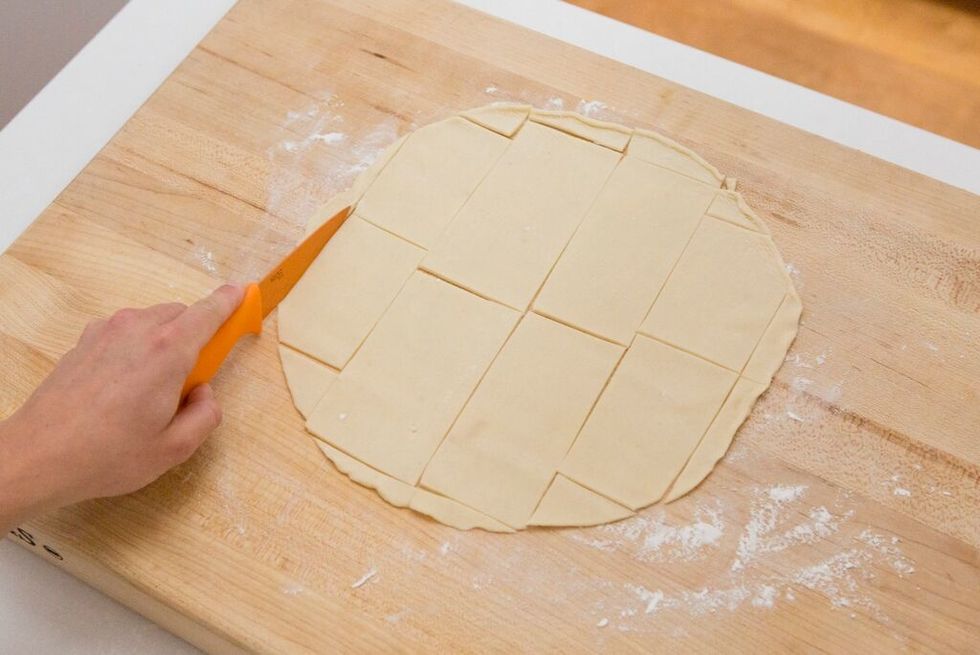 Cut your pie crust into rectangles.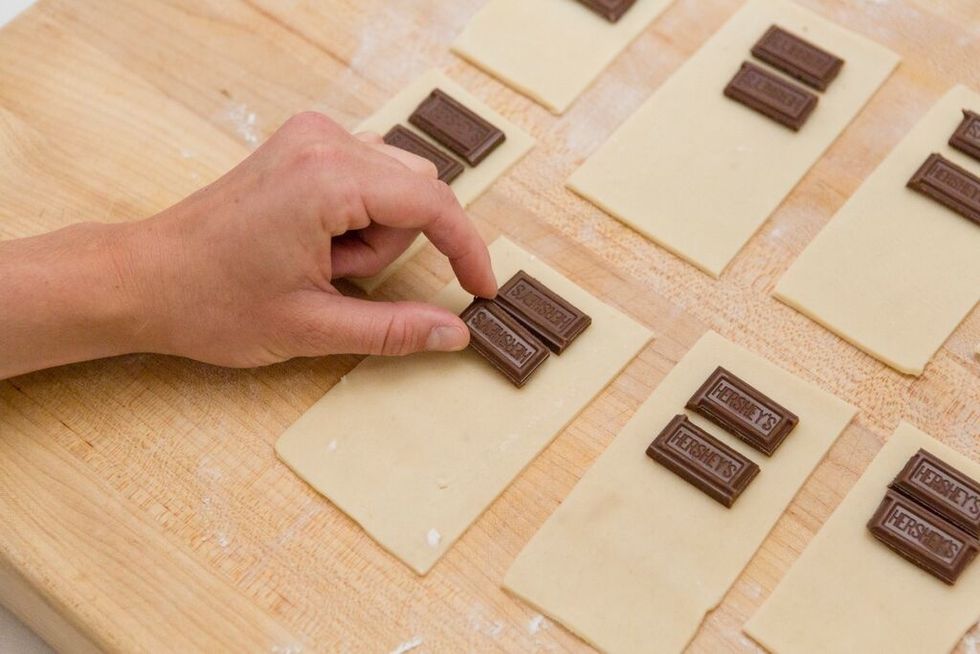 Place two Hershey's chocolate pieces onto each crust rectangle.
Then, place a few mini marshmallows onto each rectangle.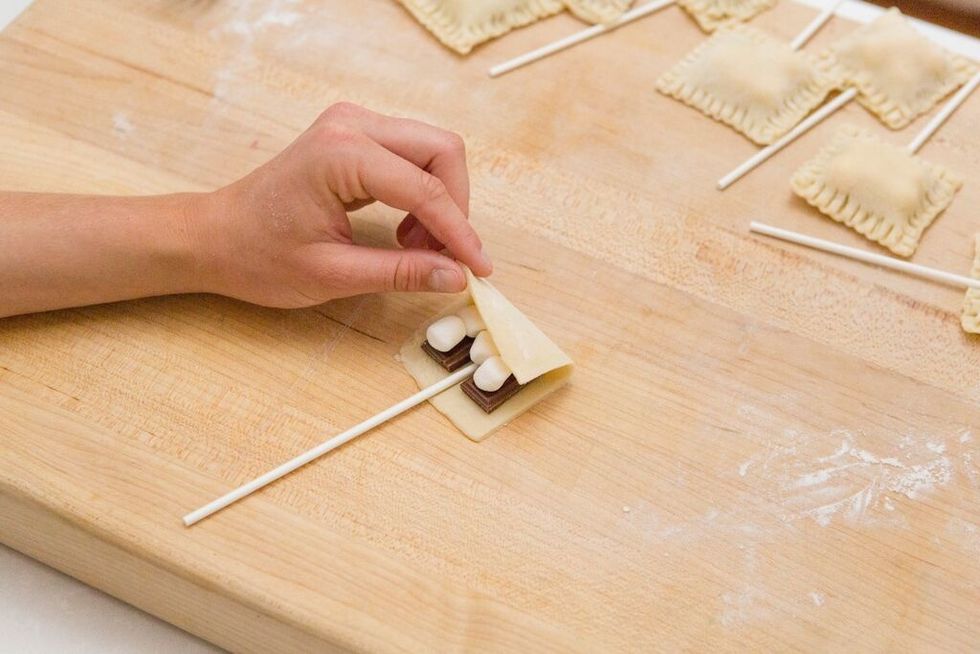 Place a lollipop stick between the two chocolate pieces about halfway down the crust rectangle and press down lightly. Then, fold over the other half of your crust piece.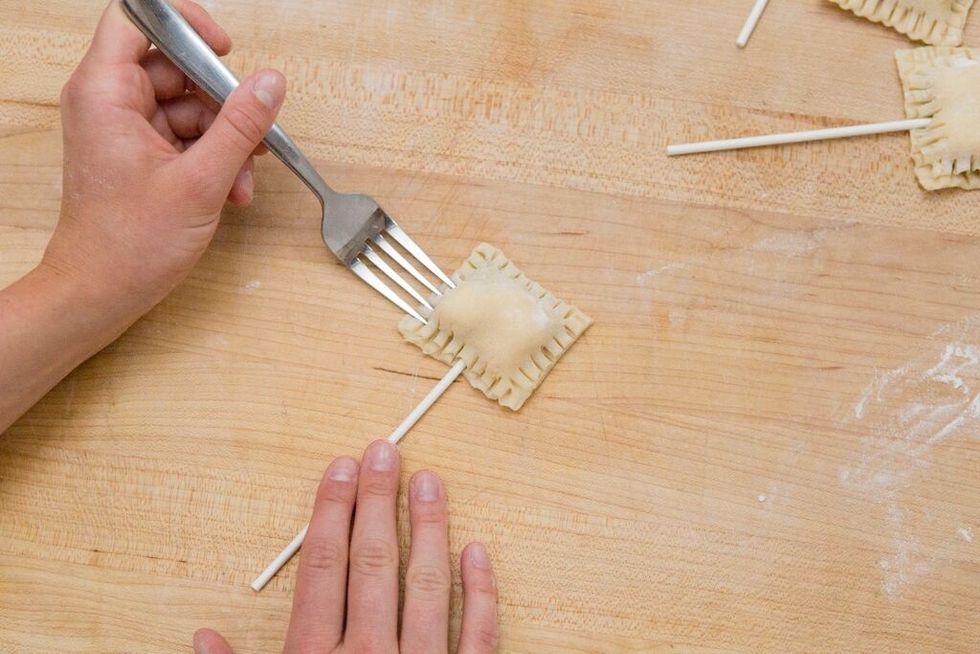 Crimp edges of crust with your fork.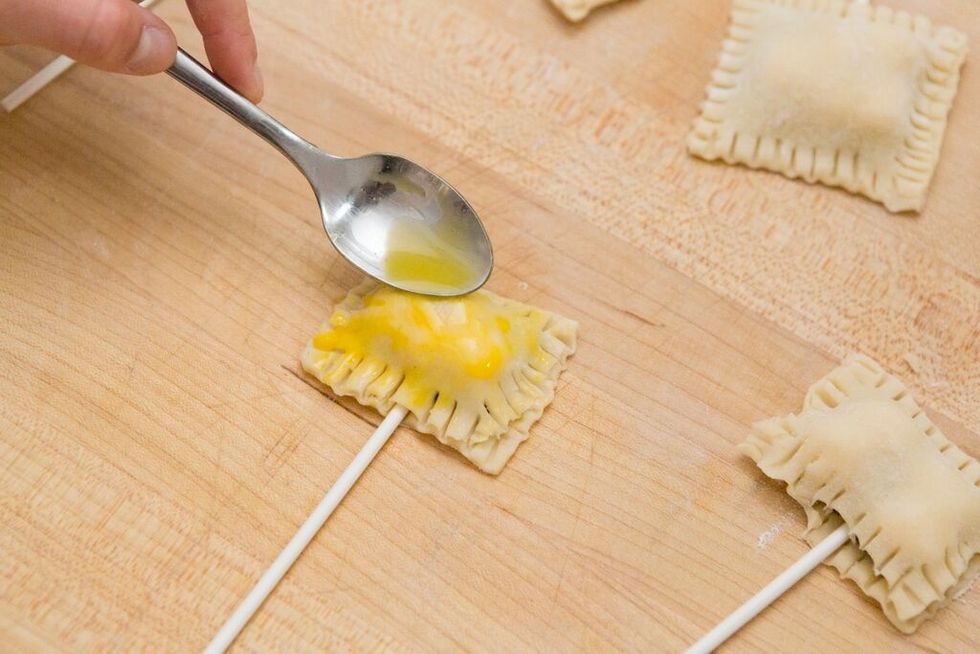 Beat your egg. Brush top of your pops with the egg wash. It gives it a beautiful golden brown color when it comes out of the oven.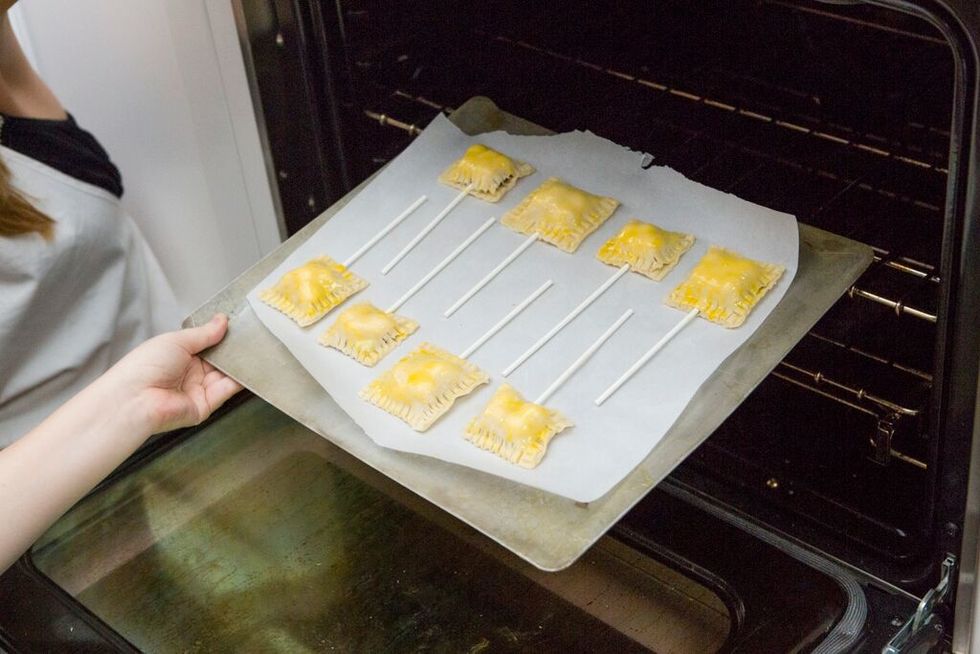 Place pie pops on baking sheet and bake for 14-17 minutes.
Let pops cool for 5-10 minutes.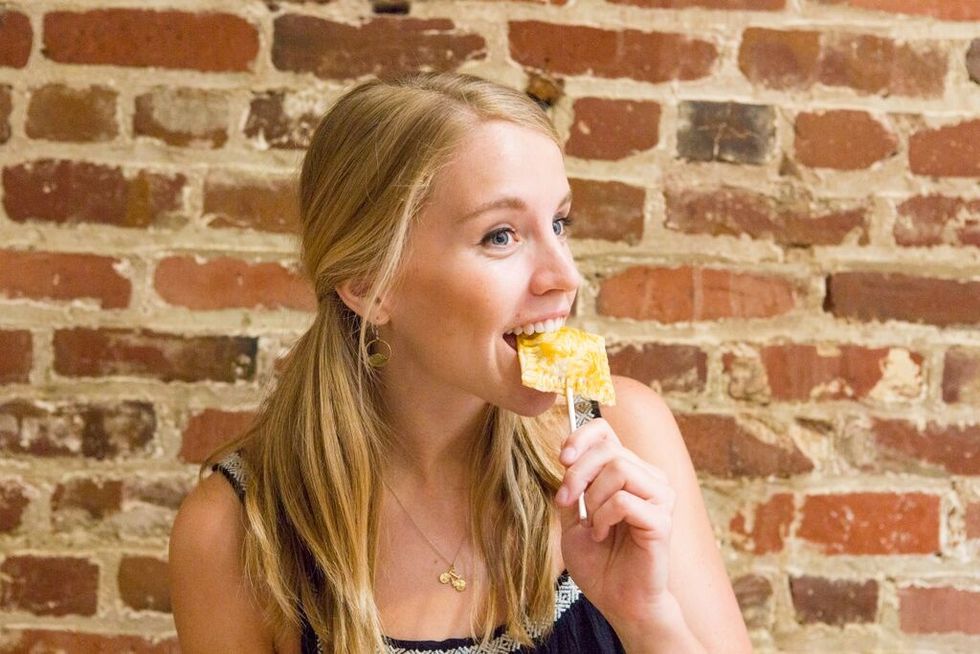 Enjoy! Recipe inspired from: http://www.thegunnysack.com/2013/04/smore-pie-pops-recipe.html
1.0 pie crust
4.0oz Hershey's Milk Chocolate Bars
2.0c Mini Marshmallows
1.0 egg
1.0 pinch of flour
B+C
We are the team behind B+C Guides. Feel free to message us if you have any questions or see something that could be improved!