First, lay out your graham crackers.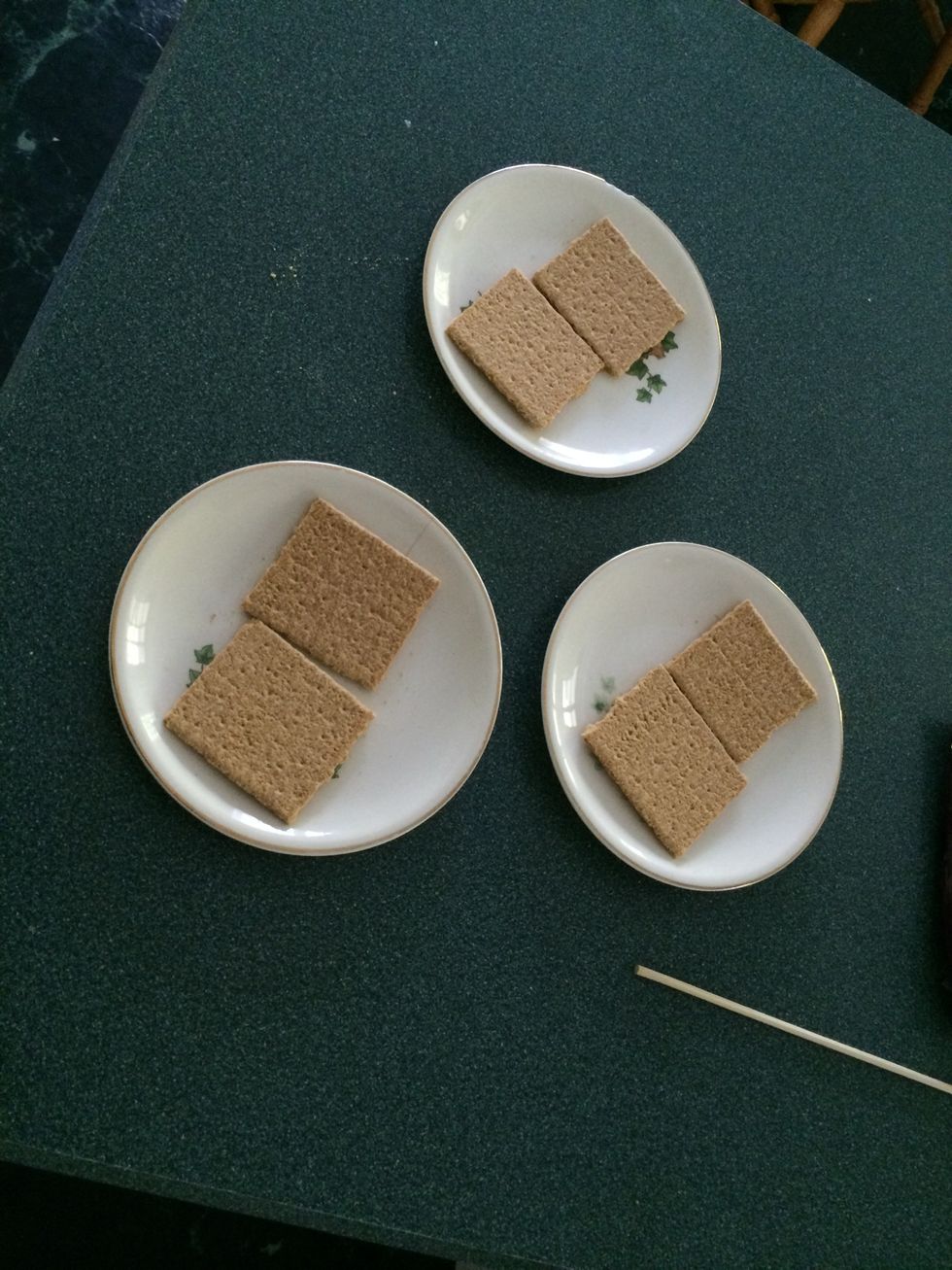 next, place the chocolate on one half of the graham cracker.
put the marshmallow on your wooden stick like so:
set your stove to medium heat.
lightly heat your marshmallow over the stove.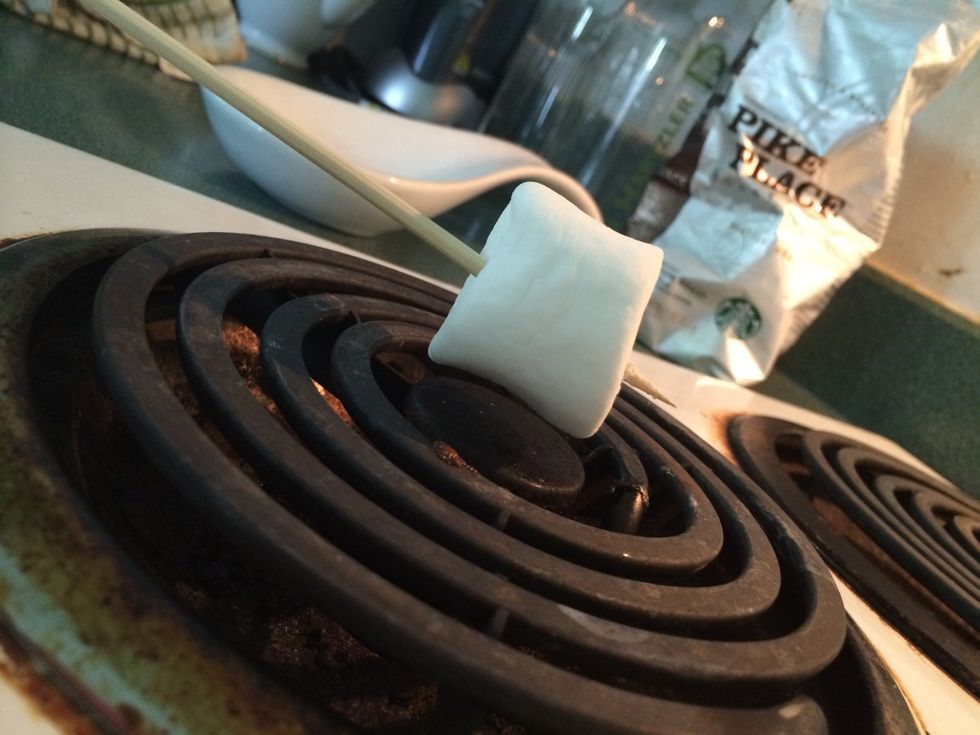 make sure your marshmallow is fairly close, but not touching the stove.
roast the marshmallow until the underside is golden. then turn it and repeat to all sides.
place the finished marshmallow on the chocolate of the s'more.
Viola! Just as if they were done over a campfire!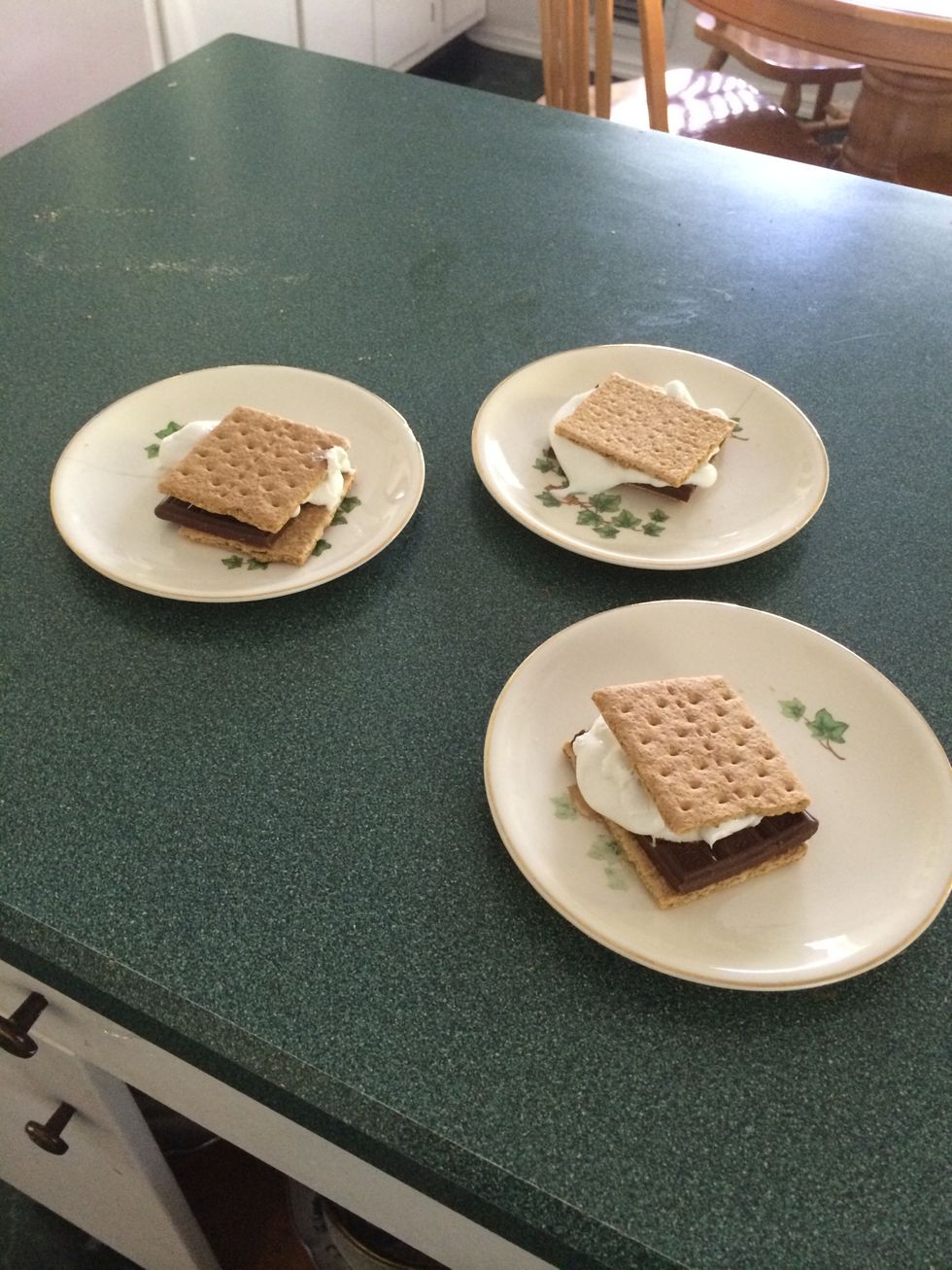 Graham Crackers, 2 per s'more
Half of a Chocolate Bar per s'more
Marshmallows, one per s'more
wooden stick