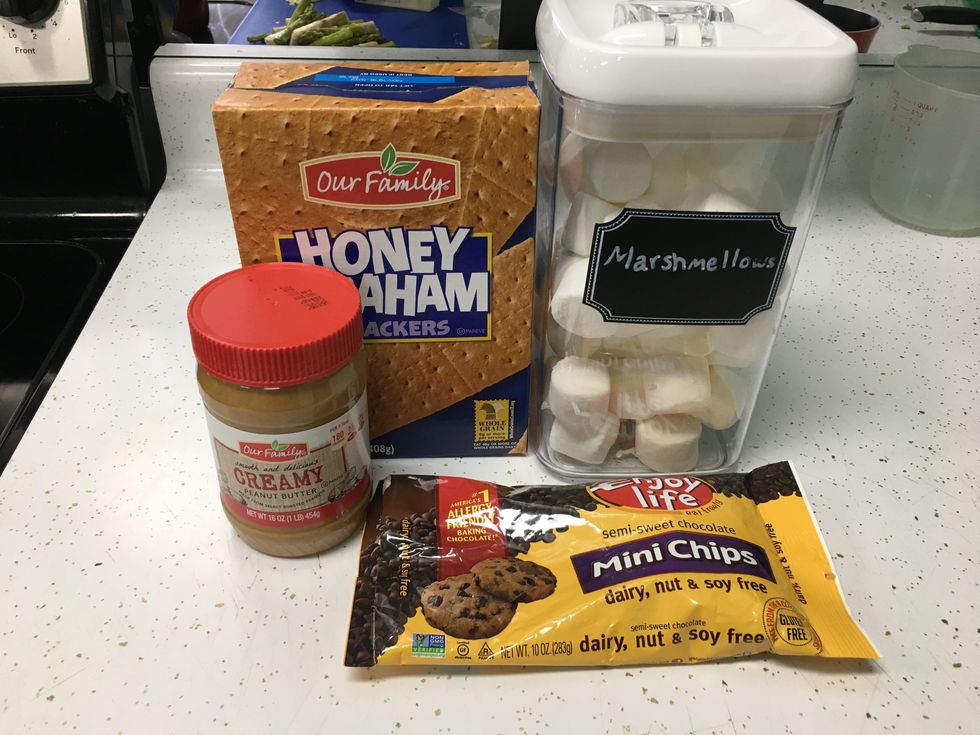 Make sure to have these ingredients.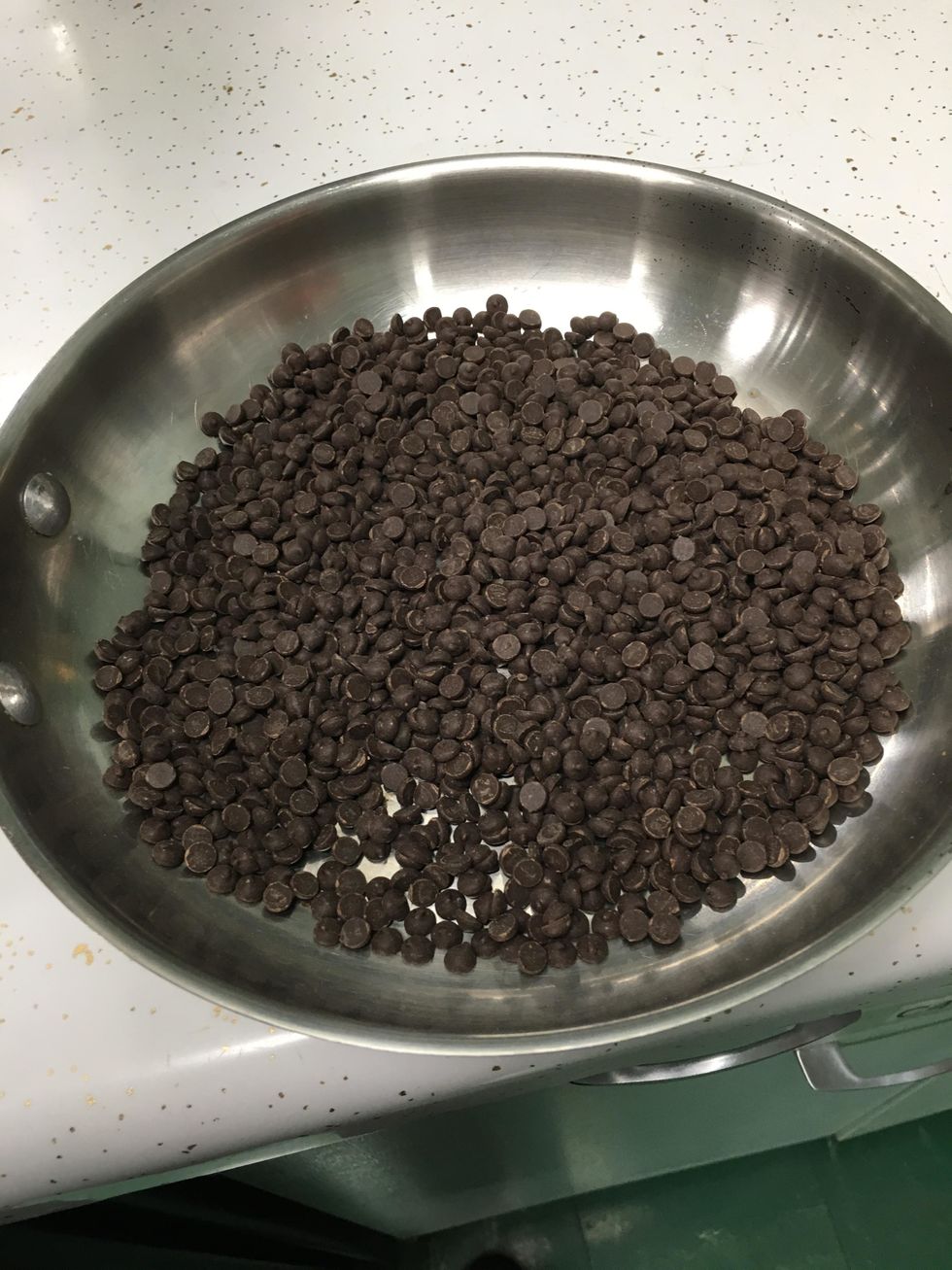 Cover the bottom of an oven safe frying pan with a layer of chocolate chips.
Put half of your jar of peanut butter into a plastic bag and cut off the corner.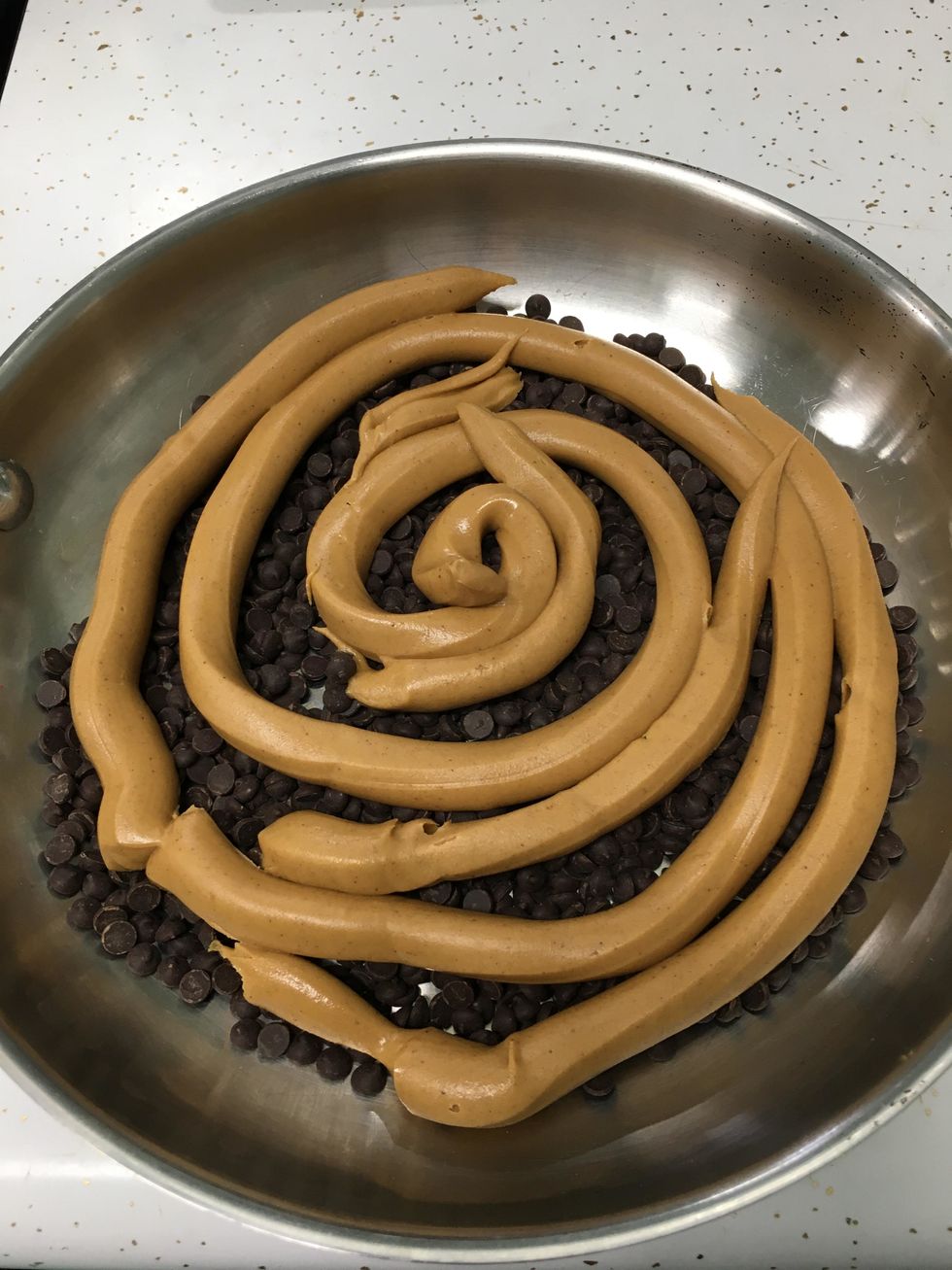 Squirt peanut butter in a spiral pattern on top of chocolate chips. Turn on your broiler to low.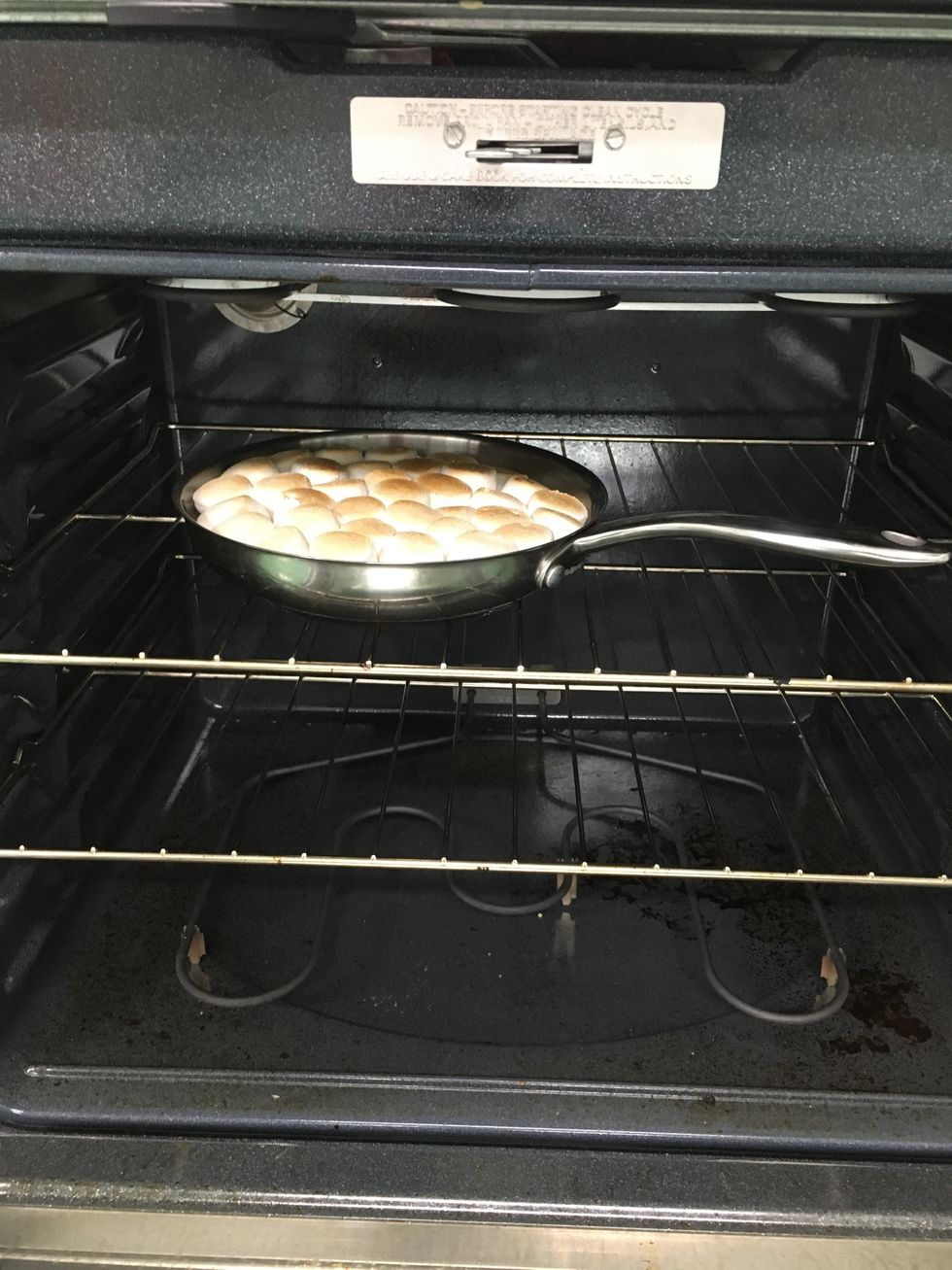 Put marshmallows on top of peanut butter and put under the broiler for 5 minutes or until your marshmallows are golden brown.
Break your graham crackers into quarters and put them into a serving bowl.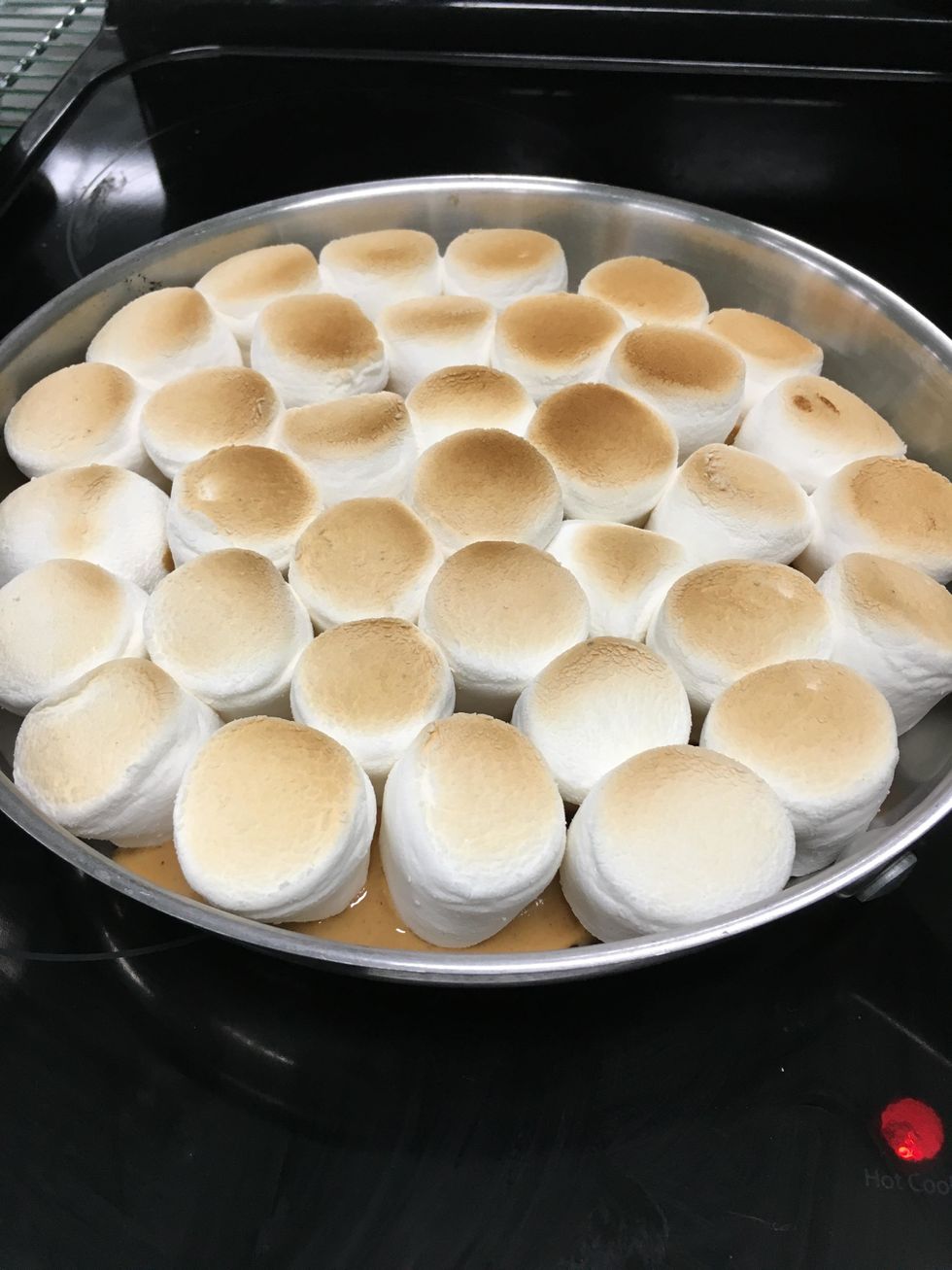 When the marshmallows are all golden brown, serve in the frying pan. Eat with your graham cracker pieces.
1/2 Bag Chocolate Chips
1/2 Bag Marshmallows
1/2 Jar Peanut Butter
1/2 Box Graham Crackers